So, I have a few small obsessions lately:
1. American Idol: This is the first year I have ever watched American Idol and I really like it. However, now that it is in the final stages, they could do without the hour long show on Wednesday just to eliminate one person. Anyway, may favorite used to be David Archuleta – he was just so stinkin' cute (and from Utah!) However, he is really starting to bore me. My new favorite is David Cook, who at first I did not like at all. He was awesome tonight – one of the few Michael Jackson songs I really like and he was so unique. I still like Brooke White, as long as she is singing (she is kind of annoying when she talks or tells her stories).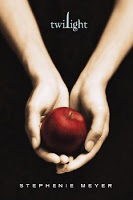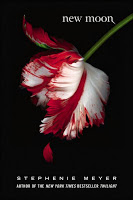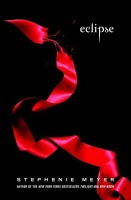 2. The Twilight Books. I think I am a little late jumping on this bandwagon but thought I would still share. My sister-in-law always raved about the Twilight series by Stephanie Meyer. The whole concept just sounded stupid to me (vampires are just not my thing). However, being the avid reader that I am, I decided to give it a try. The books are all very large (around 500 pages) but are really good and are fairly quick reads (they are in the young adult section). I am starting the third one now after only starting the whole series when I went to Washington D.C. a few weeks ago. If you like to read, I would suggest giving these a try. For those of you that have already read these, my mom wants me to pick Edward or Jacob (apparently the lines are very divided among the cult readers). I like both but am leaning towards Edward. My old neighbor is afraid to go in her barn at night for fear of the vampires, so she is clearly a Jacob fan along with my mom. One of the great things about starting them so late in the trend is that I don't have to wait as long for the next book to be released!
These little obsessions may have to do with the fact that I just don't want to study for a work exam I am taking on Thursday (anything to help with me procrastinating)…but, they are still fun distractions regardless!