We walked in to our own little Crime SceNe tonight when we came home from work. I found the evidence lying on the floor. I wasn't really sure what it was or where it came from so I threw it in the garbage. A few minutes later I saw some of the bags from our shopping this past weekend lying on the floor. It all made sense…
You may recall I bought some gifts for the cats this past weekend. With those gifts I was given a free sample of all natural dried salmon. We tried to give some to the cats on Saturday night but nobody other than Hawkeye was really interested.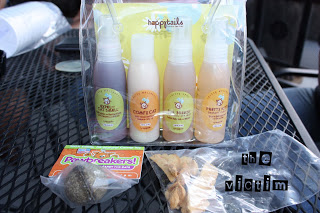 When I saw the bag lying on the floor, I knew what happened. "One" of the cats climbed up on our table near our garage entrance, dug through our shopping bags and found the bag of dried salmon. "He" then proceeded to EAT THROUGH THE PLASTIC to get the salmon out.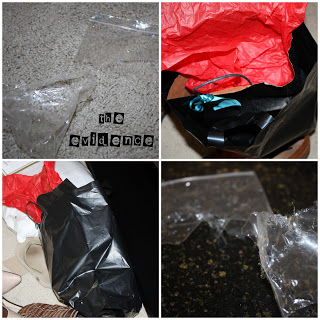 Here is the mugshot of our main suspect. I sure hope eating all that plastic was worth it.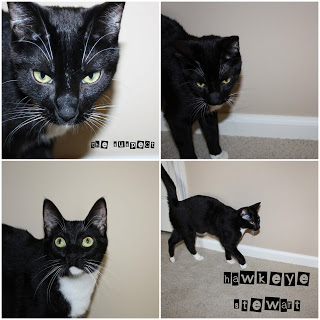 Note to self: NOTHING can be left out when you live in a zoo like we do.