Since we're at that stage where I've made progress on several projects around here, but I'm not quite ready for full reveals, I thought today it would be fun to show the DIY projects we completed in our last home in the form of a before and after home tour. I made Life On Virginia Street a public blog right around the time we purchased our current home. Although I brought over most of the old blog posts from when it was private, I know I really only had our parents reading at the time.
Our last home was actually the second house we purchased in our marriage. It was where I had a lot of DIY experience because I really hadn't defined my style at the time. The reality was I like nearly all styles and tried them all, even if they weren't "mine". My husband constantly joked that we were rapidly losing square footage because I had painted the walls in each room so many times. Seriously – nearly every room had painted three times in the five years we lived there.
Much like our current home, our last house had one paint color throughout – a flat, flesh-toned color. Although we built the house, it was with a builder that only allowed for some customization – mostly cosmetic updates on finishes throughout. It was a really cute house, but really lacked any true character. We tried to add as much as we could on a very limited budget. A few of our "big" projects consisted of adding board and batten throughout the main floor, tearing out all the carpet on the main-floor and having hardwood installed, new backsplash, refinished island, painted walls, new light fixtures (multiple times), building a pergola on the deck, and more!
Here is the progress we had made after five years (if you check out my Paint Colors tab under Source Lists you'll see all the in-between phases of many of these rooms about half-way down the page). It was raining and gloomy the day I took most of the after photos but they work because our house was clean that day for the realtor photos 😉 I can say by the time we moved out in December of 2012, I had finally started to hone in on my actual style and about half of the spaces reflected that. The rest are the styles of Sarah past.
Exterior – BEFORE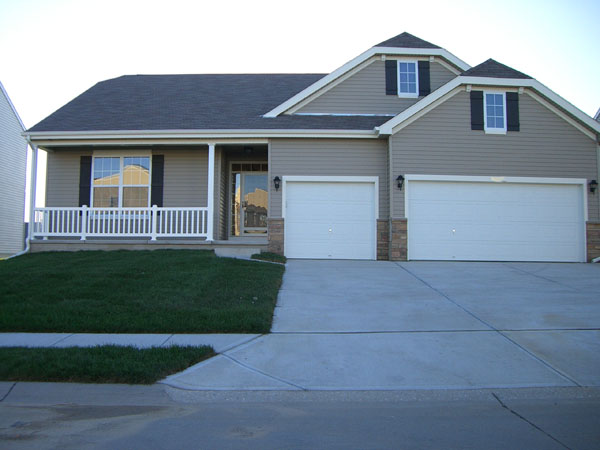 Sadly, I don't have any full shots of our house once we had updated the landscaping.
Entryway – BEFORE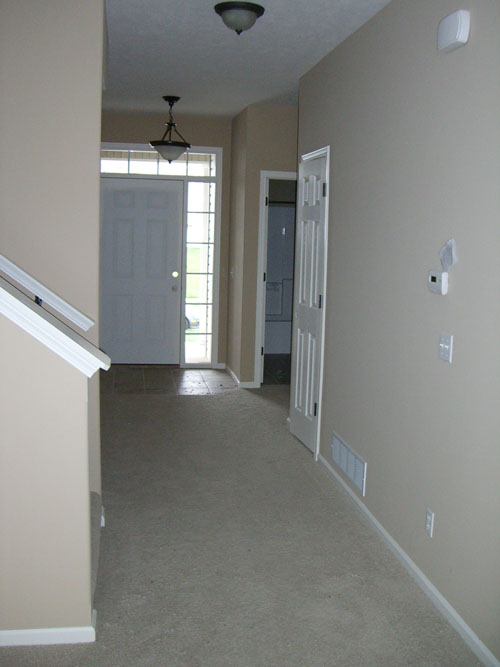 Entryway – AFTER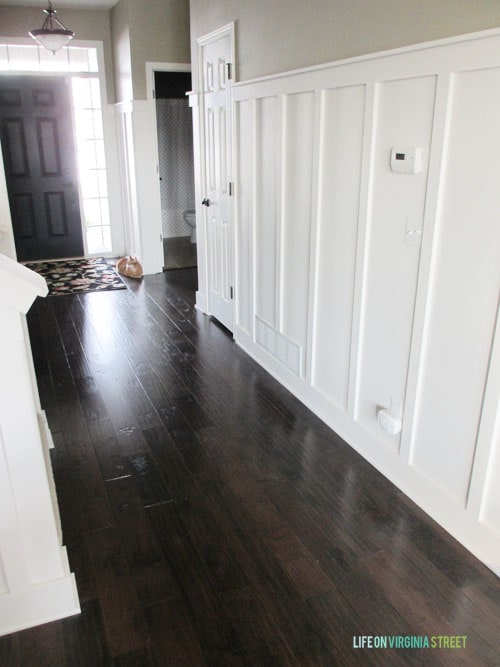 Living Room – BEFORE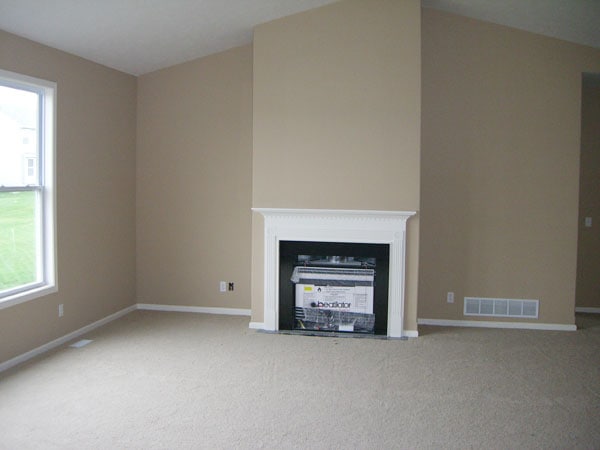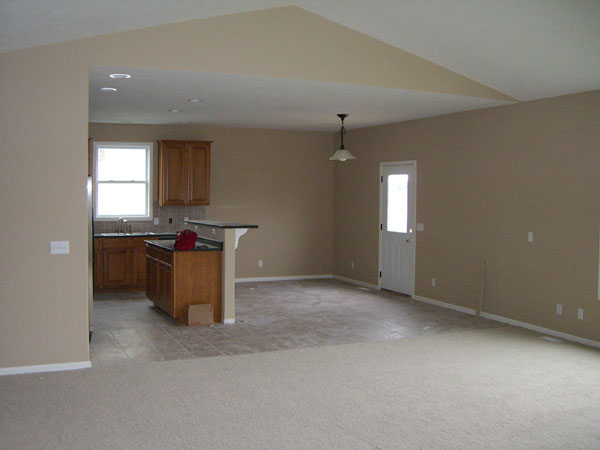 Living Room – AFTER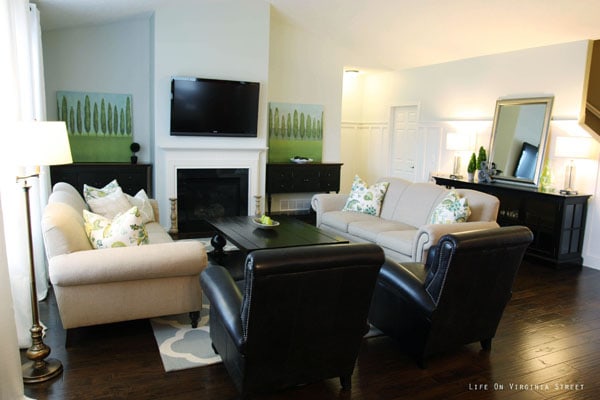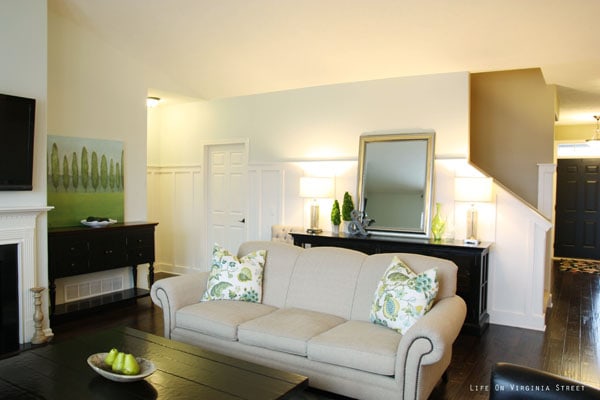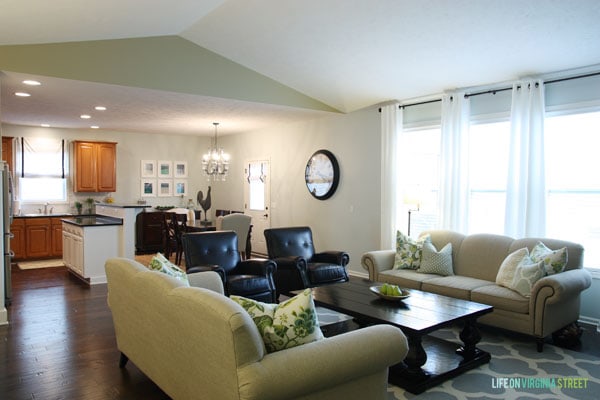 Kitchen and Dining Area – BEFORE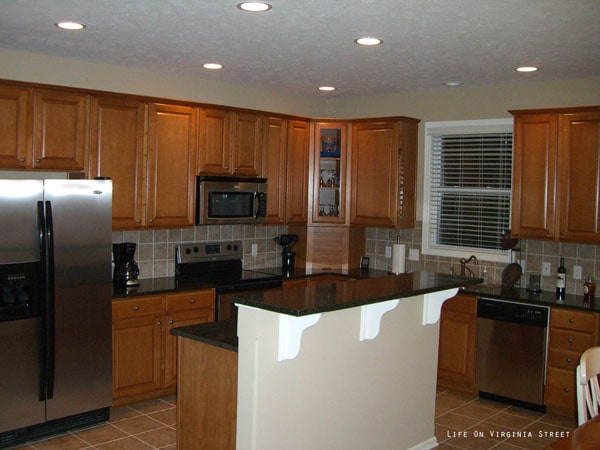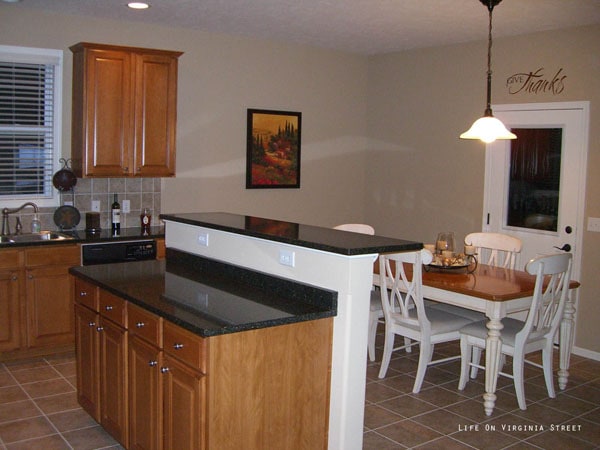 Kitchen and Dining Area – AFTER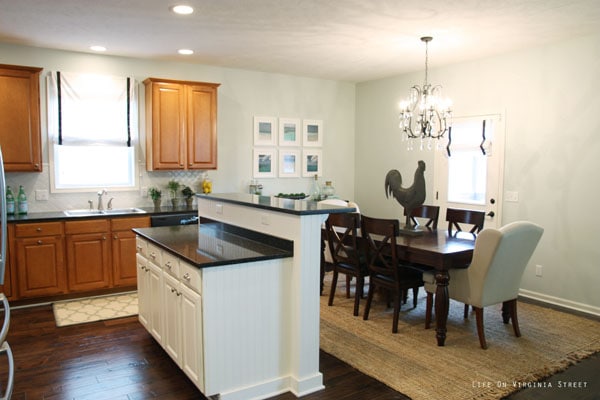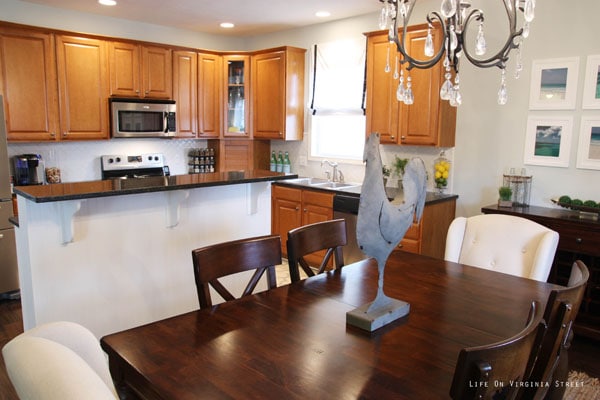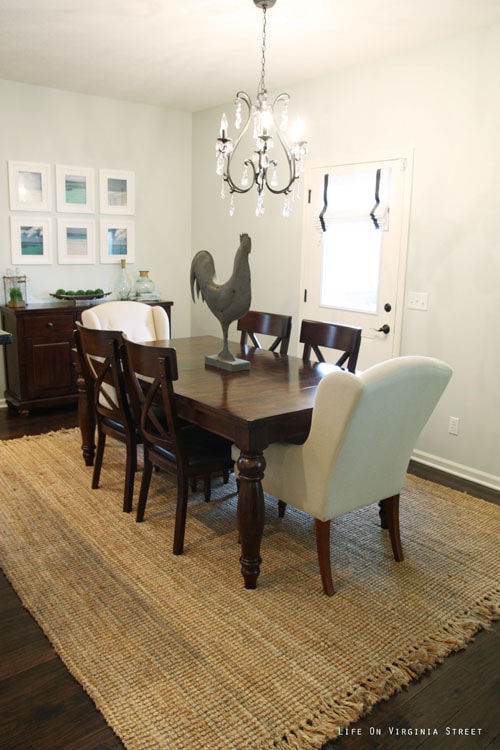 Laundry Room – BEFORE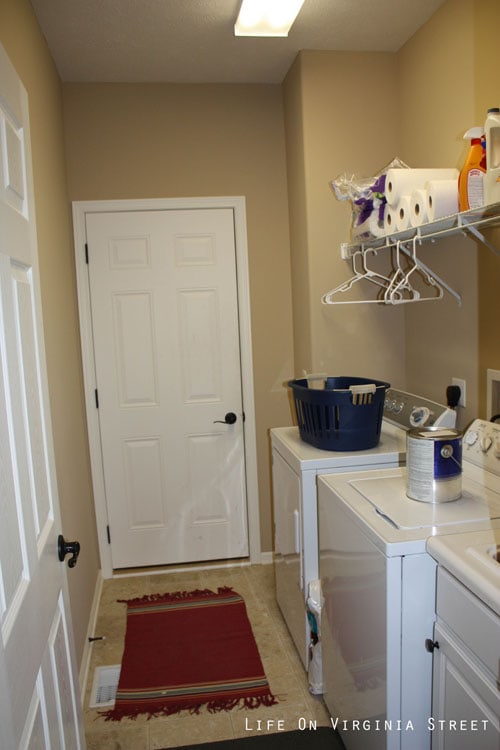 Laundry Room – AFTER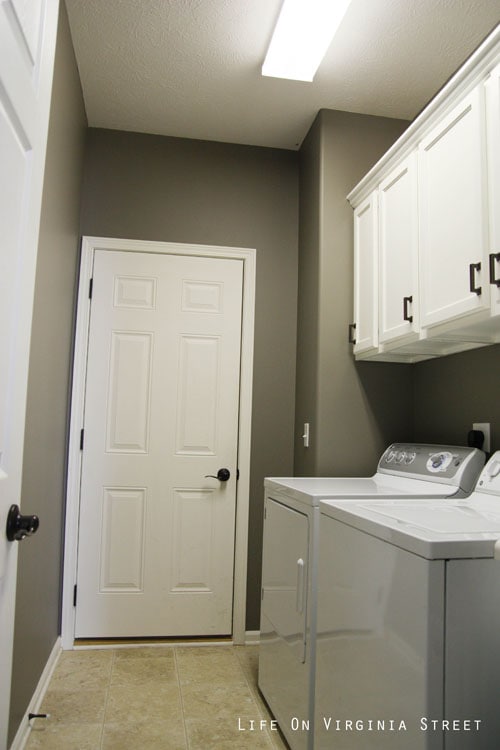 Main Bath – BEFORE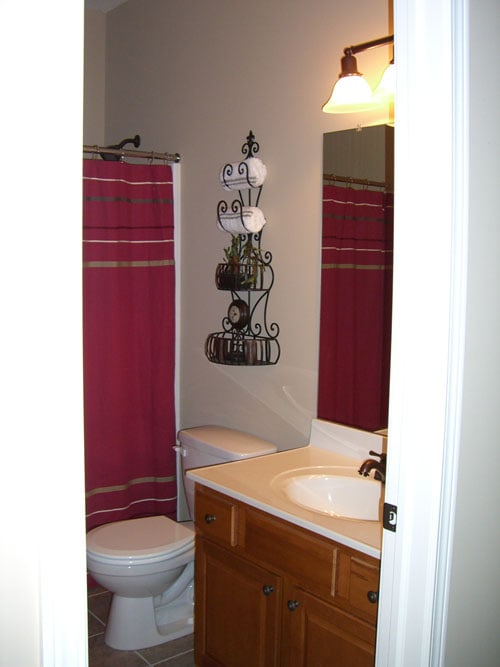 Main Bath – AFTER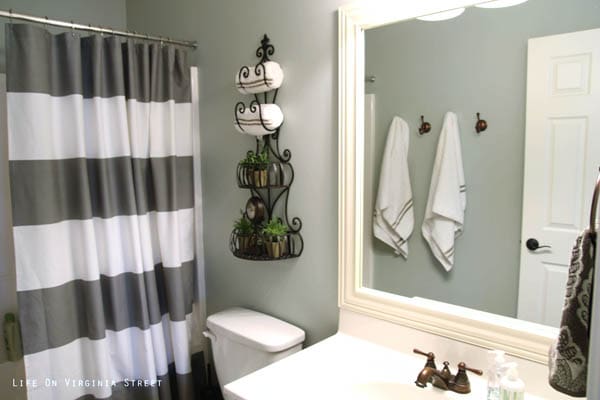 Master Bedroom – BEFORE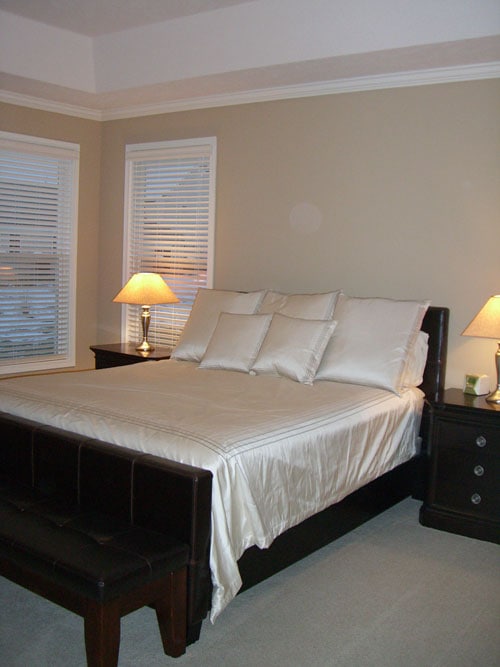 Master Bedroom – AFTER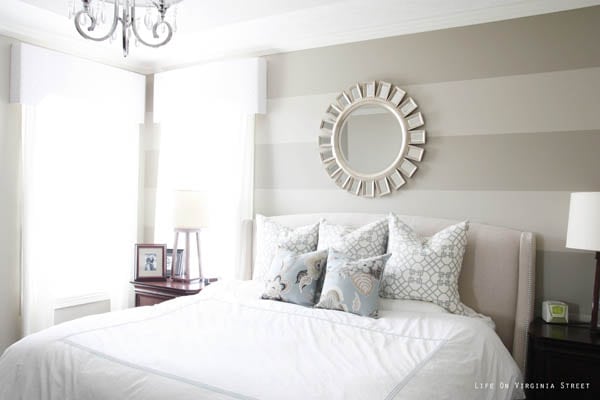 Master Bath – BEFORE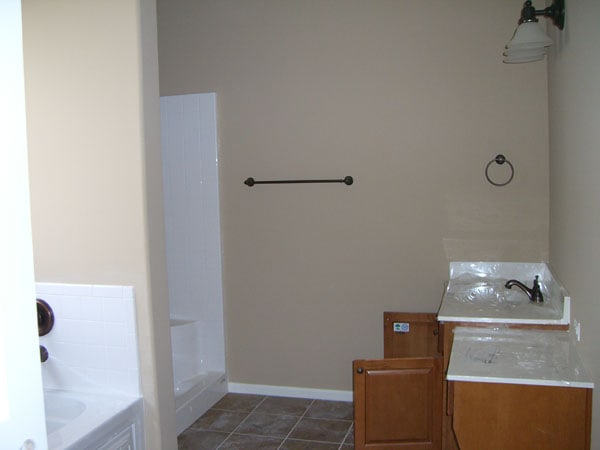 Master Bath – AFTER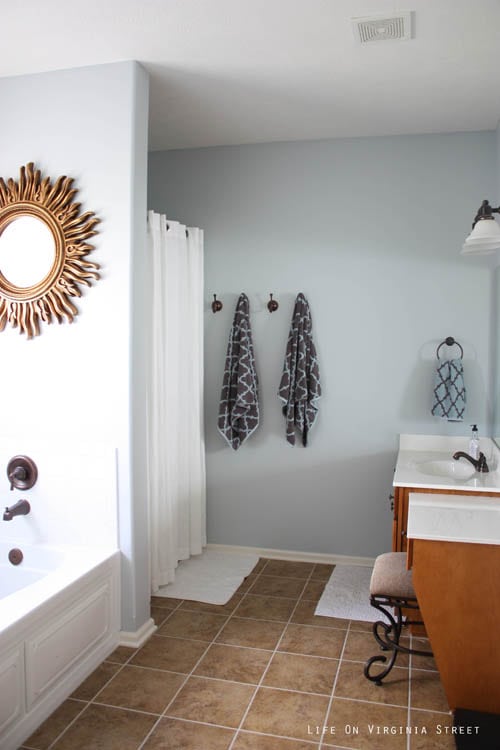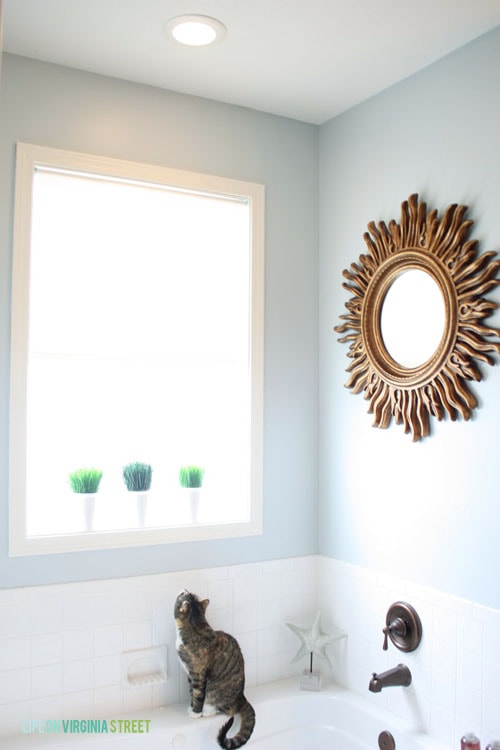 Guest Room #1 –BEFORE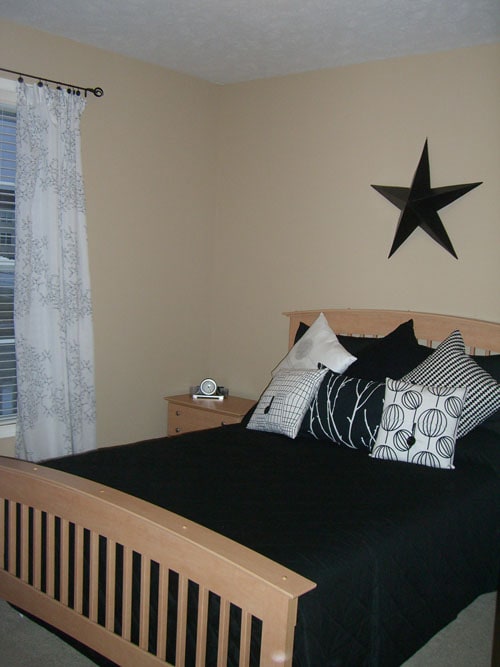 Guest Room #1 – AFTER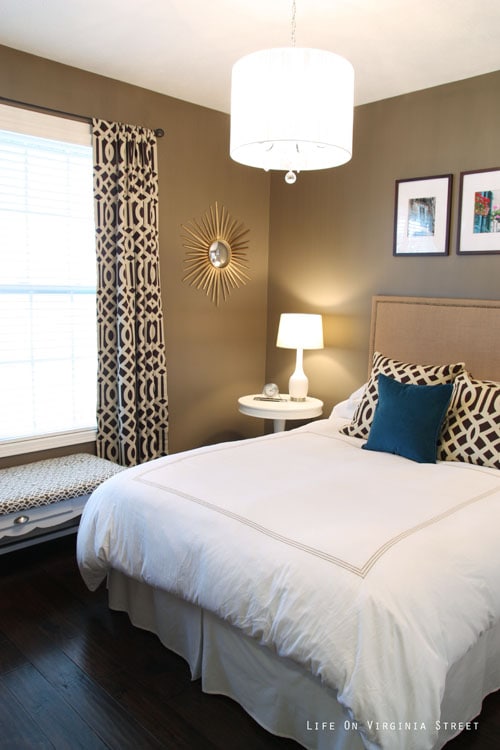 Guest Room #2 – BEFORE/AFTER (not really an after – it was just staged to sell at this point. I had pretty much only painted the room)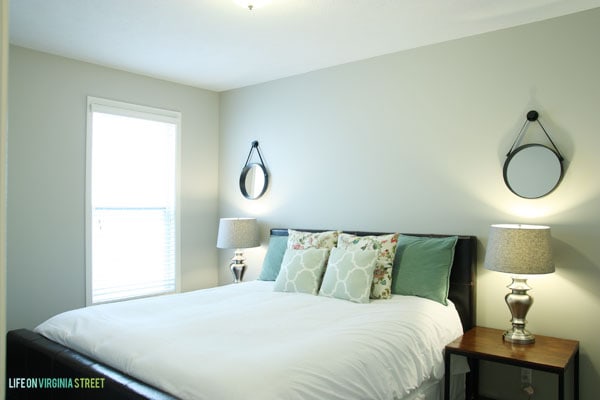 Bonus Room – BEFORE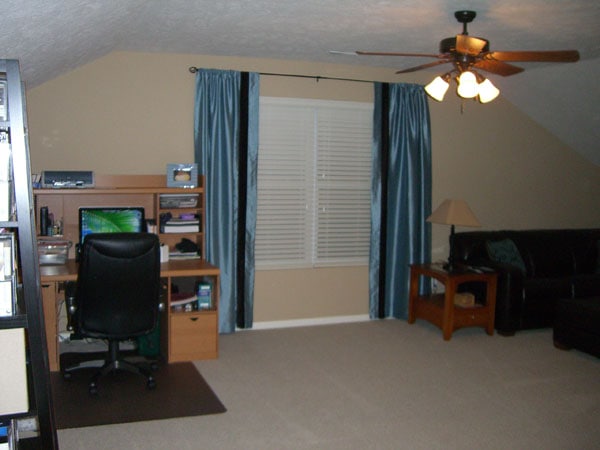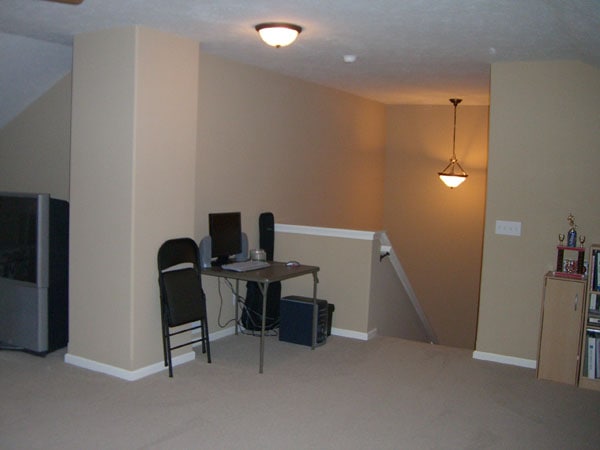 Bonus Room – AFTER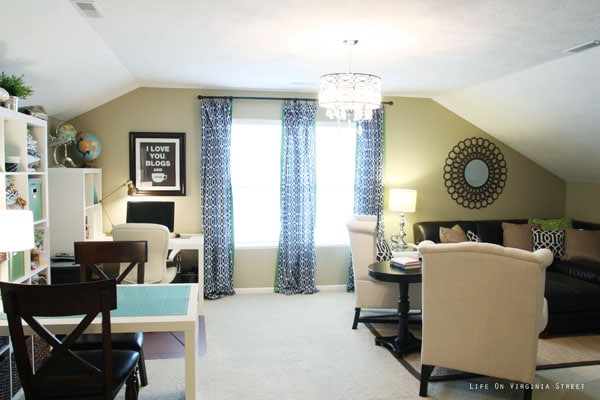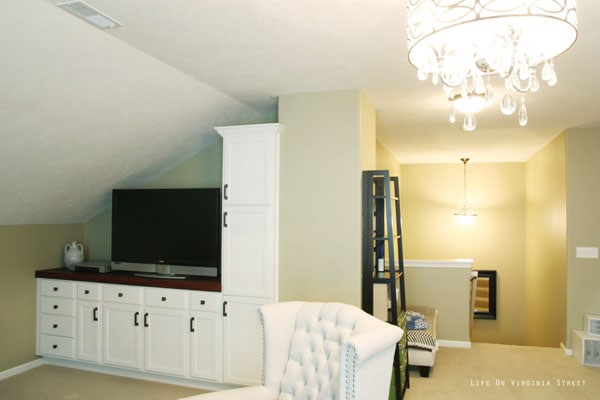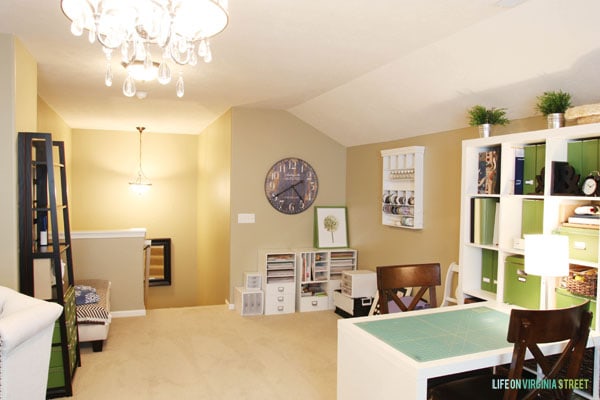 I hope you enjoyed this mini-tour of our last home! We have a lot of great memories there.
If you would like to follow along on more of my home decor, DIY, lifestyle and other posts, I'd love to have you follow me on any of the following:
Pinterest / Instagram / Facebook / Twitter / Bloglovin' / Google
disclosure: some affiliate links used