Over the next week or two, I'll be sharing details on our latest rental property. It wasn't a true gut job, but pretty close! We replaced all the flooring, appliances, and had the whole place painted top to bottom. It's been a bit crazy, but also a lot of fun!
Today I'm going to share the simple ways I added major curb appeal to the exterior. Here's where we started. The front door was badly in need of a paint job.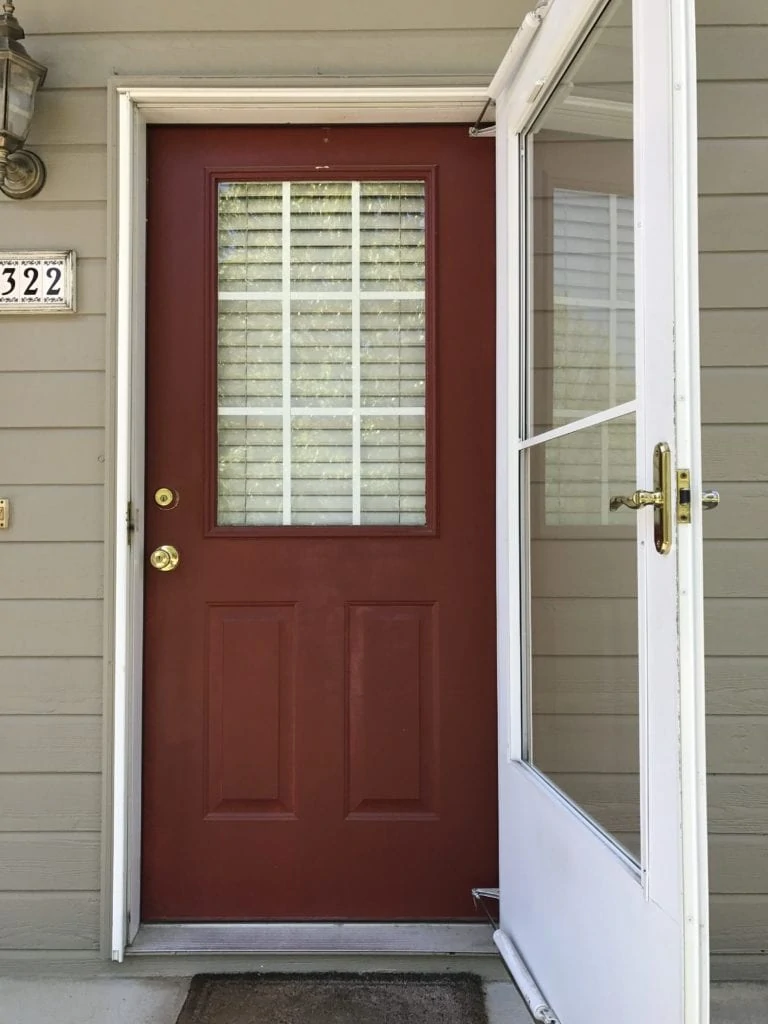 Even through the screen door it was pretty obvious just how bad the prior paint job was. It was streaky and very obvious there was only one, very bad coat of paint on the door.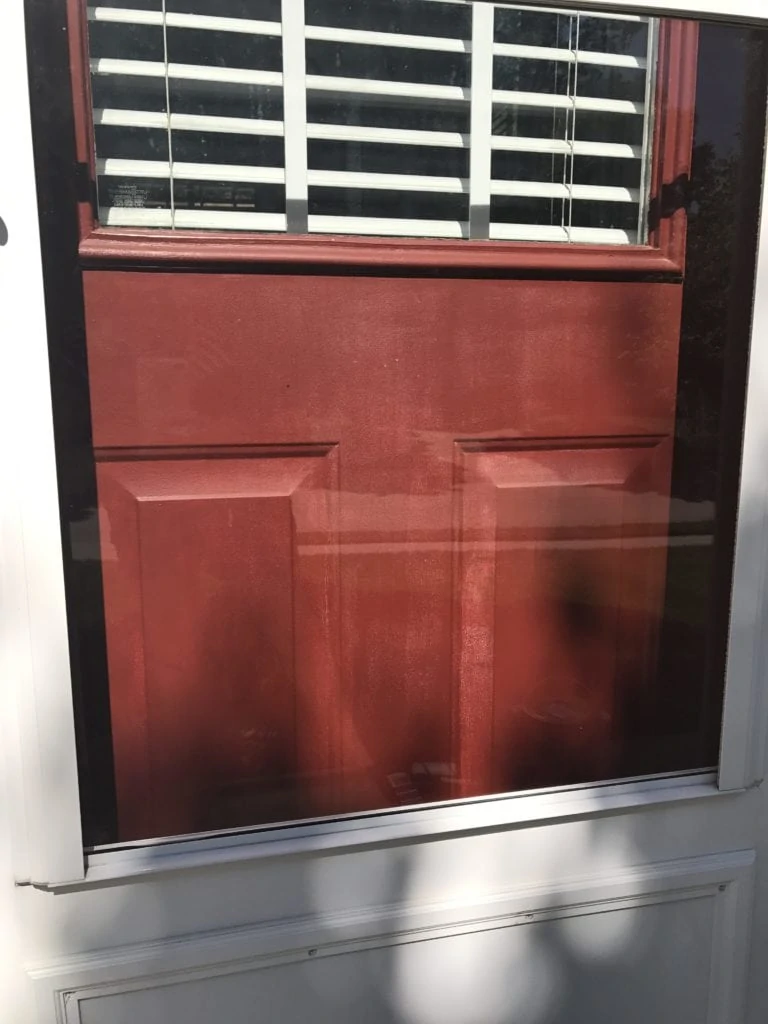 When TrueValue reached out to me to see if I had any upcoming paint projects to try their new EasyCare® Ultra Premium paint line, I knew this would be the perfect project! The sooner we could get that front door painted, the sooner we could start attracting potential tenants!
I ran to the nearest TrueValue and grabbed some paint swatches. I knew I wanted a rich (almost navy) blue color. Since this is a townhome, I wanted the color to coordinate well with the adjoining unit's door. After holding the swatches up in the natural lighting of the front porch, my decision was easy!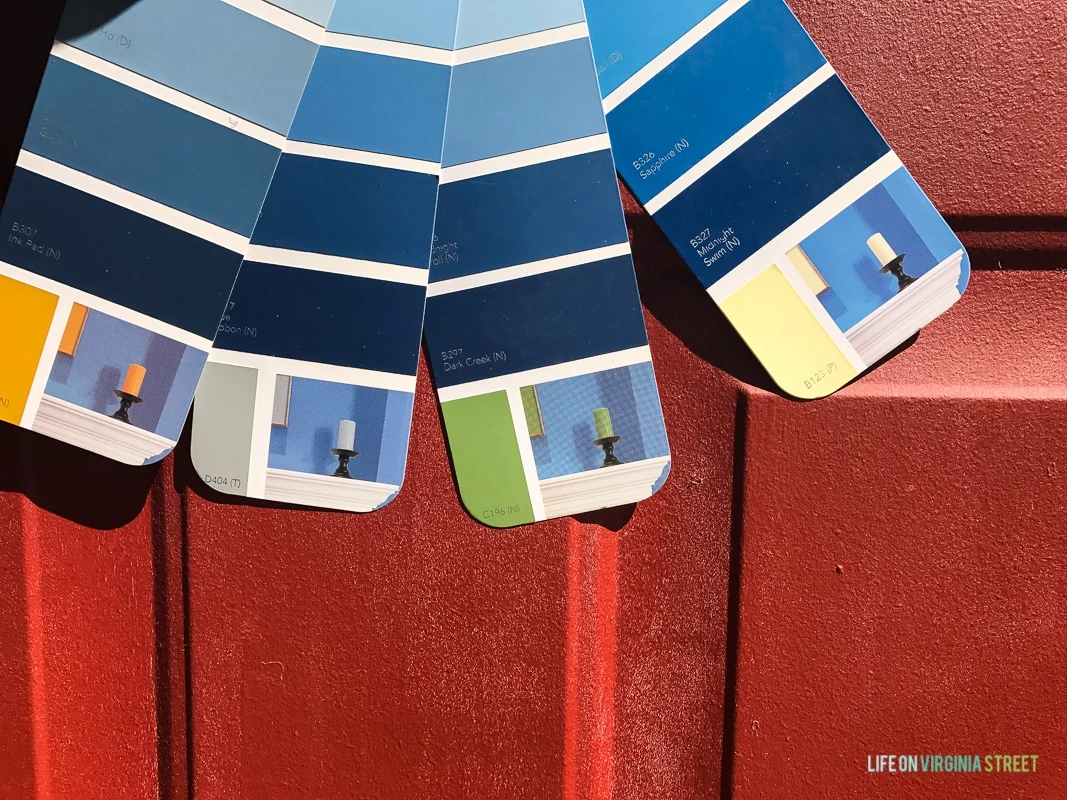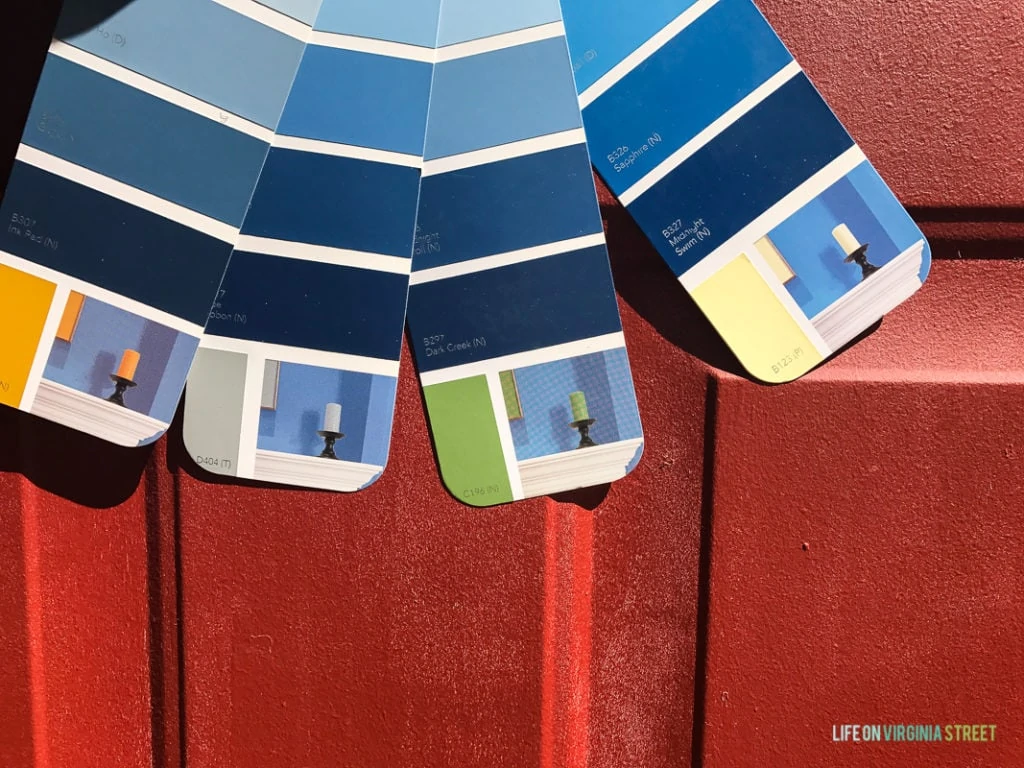 I ultimately opted for the Easy Care Ultra Premium Ink Pad color in a satin finish. I loved that it had a bit of a gray, muddy undertone and didn't look quite as "primary" blue as the others did. Since the door has a screen door, I didn't want the color to be too dark either, as it would appear black from the street. The color in Ink Pad was richly saturated and I knew I would love it!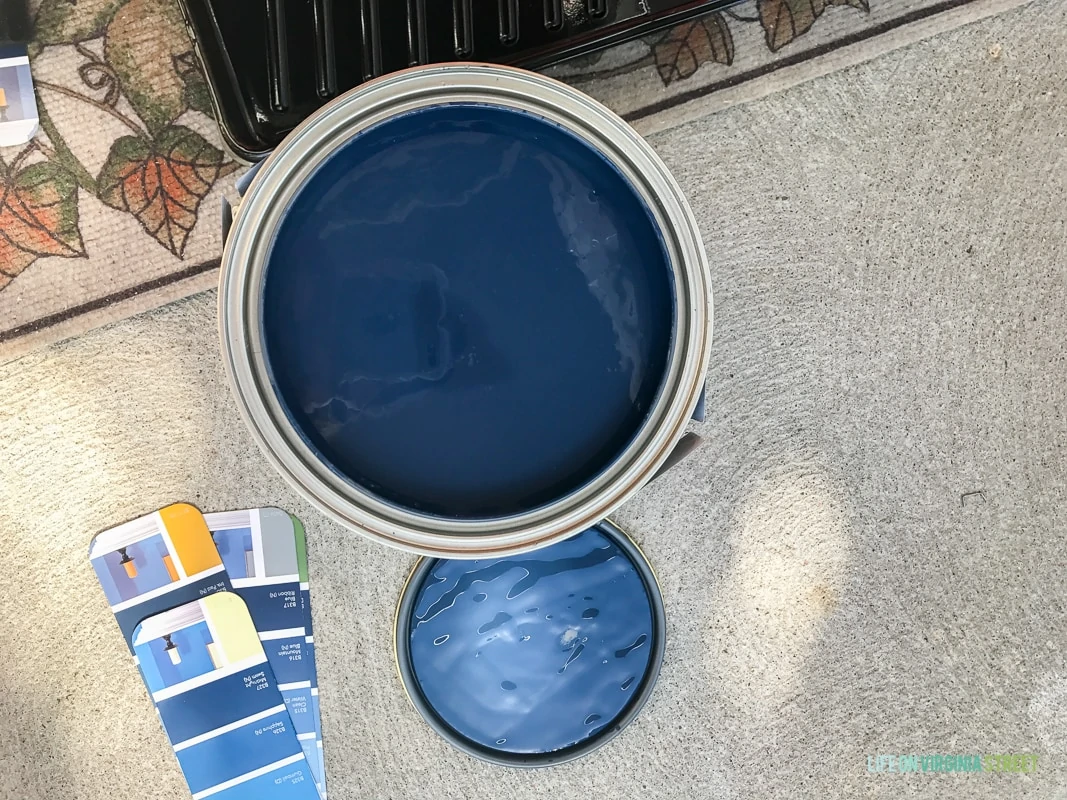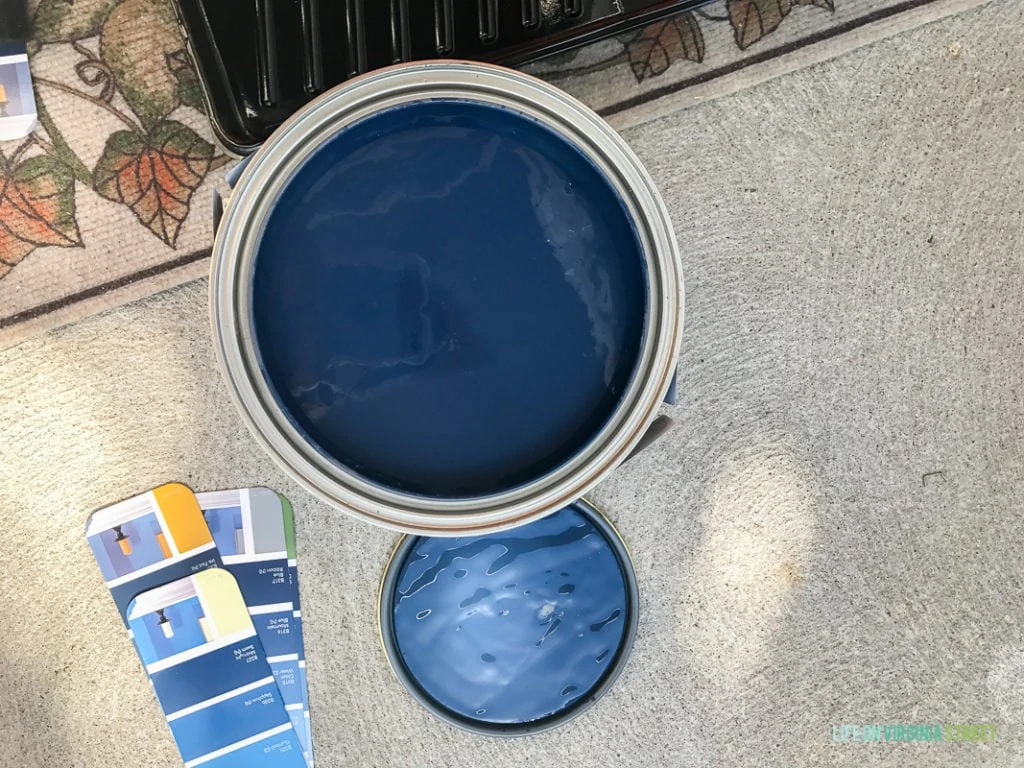 I rolled on one light coat in the morning and left the door propped open until the evening to allow it to dry. I then came back the next morning for the second coat. When the paint was wet it definitely looked a lot bluer, but then dried to the color on the chip.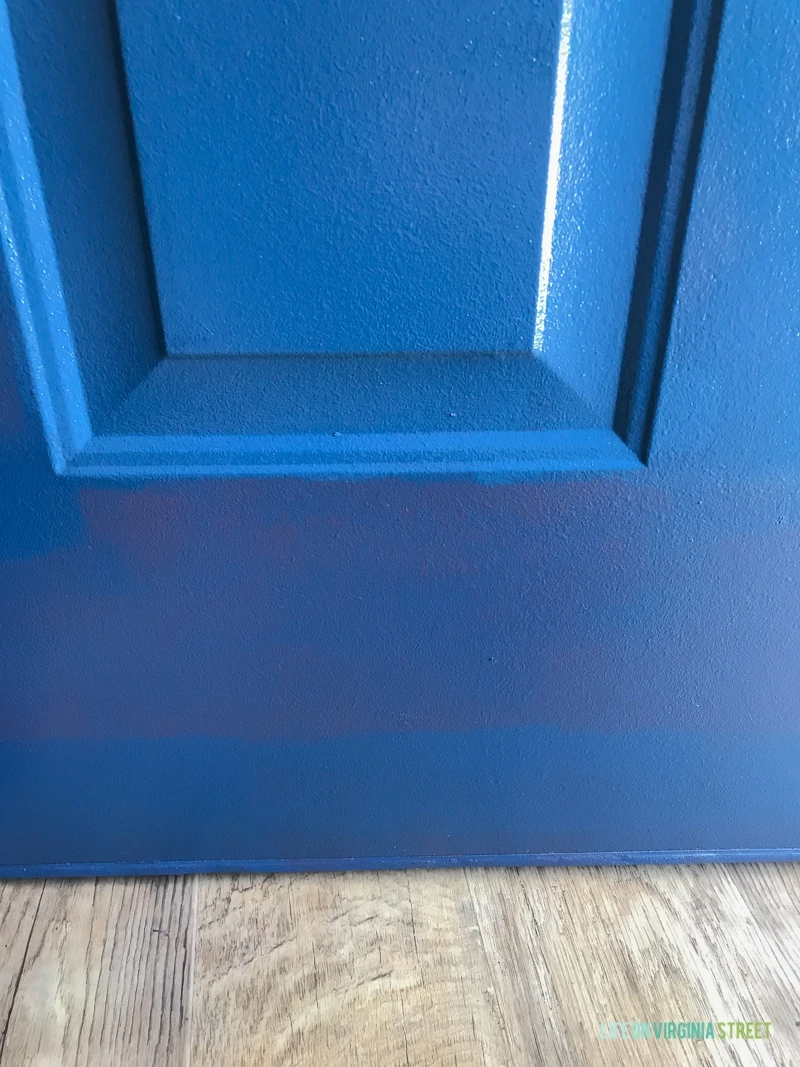 So often, I get headaches from paint fumes but fortunately this one didn't bother me at all. It's a paint and primer in one and it went on really smoothly. Not only that but it has a mildew- and mold-resistant coating. I also love that it is 2x more scrubbable, which is perfect for a front door – especially at a rental house!
And now, the end result! I couldn't love the color more! You'll notice we also swapped out the front porch light and added some geraniums to make the front porch much more welcoming and homey!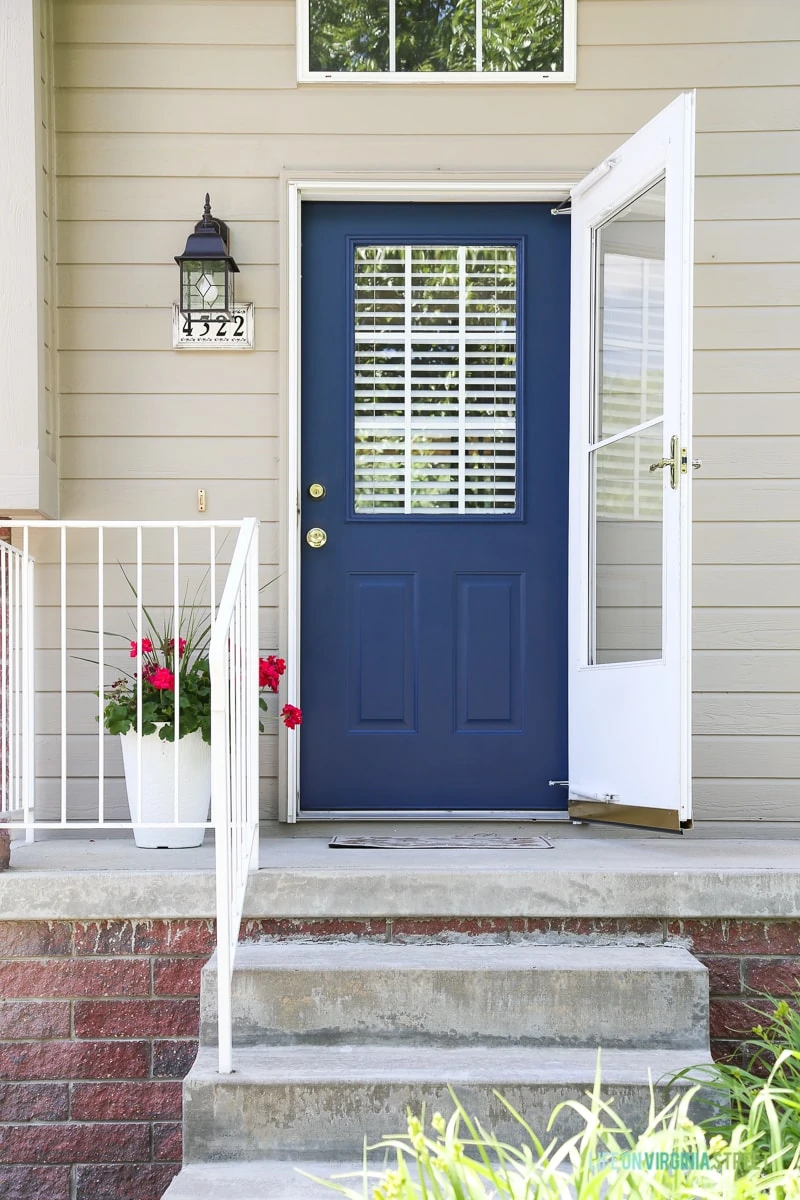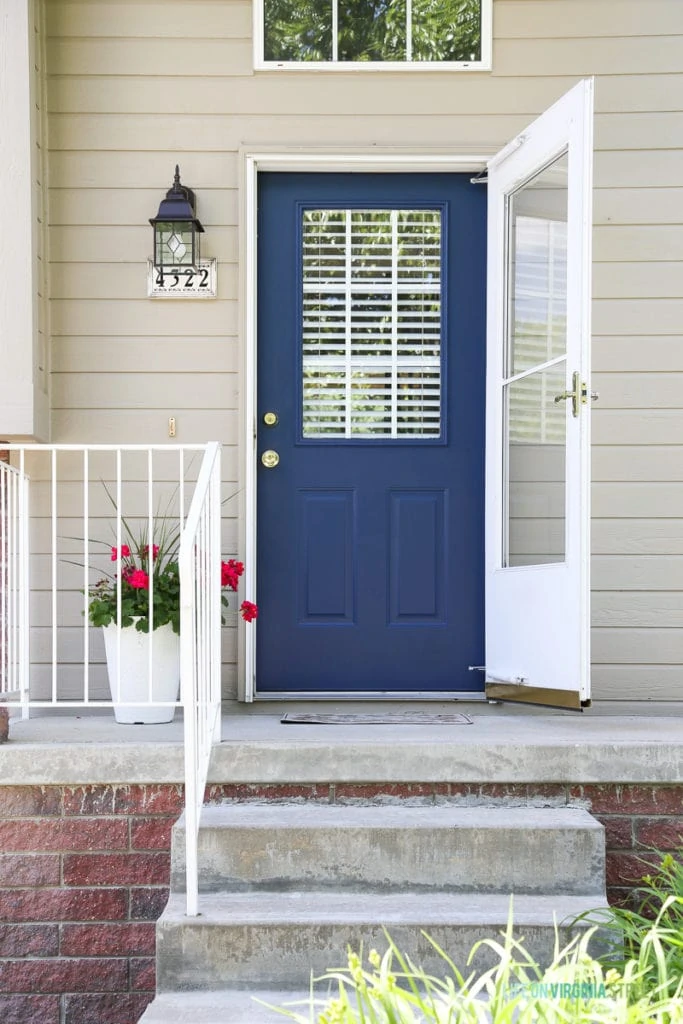 I lightened this next photo up a bit so that you could see the sheen on the door. I was really happy with the finish of the paint. Nothing drives me crazier than paint that leaves obvious roller lines and this all blended so well!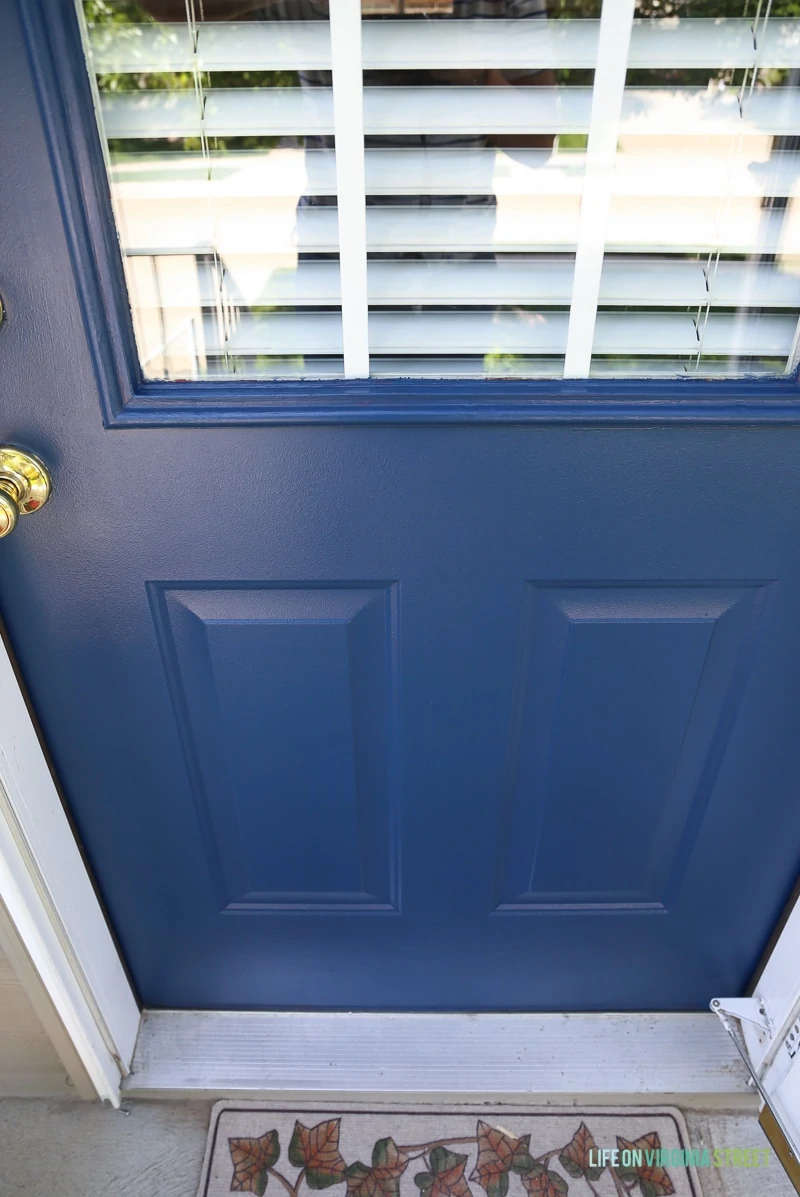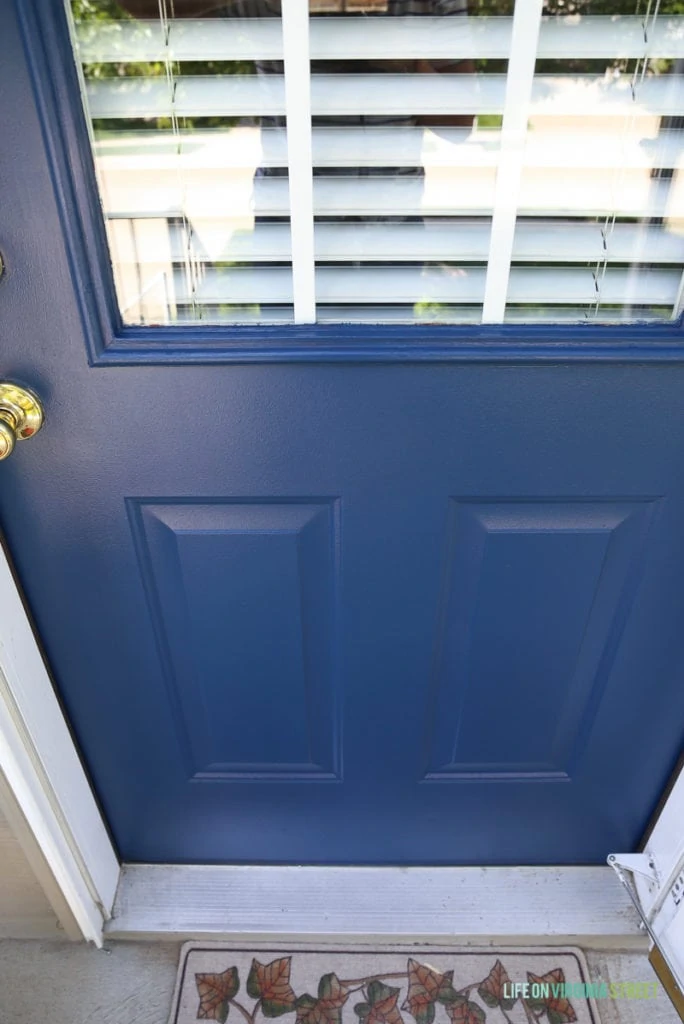 This entire makeover took me an hour of actual working time to complete and I couldn't be happier with the end result! I'm seriously contemplating painting our front door this color too. Just not sure if it would work as well at our house since our exterior is so brown. But it looks so perfect here!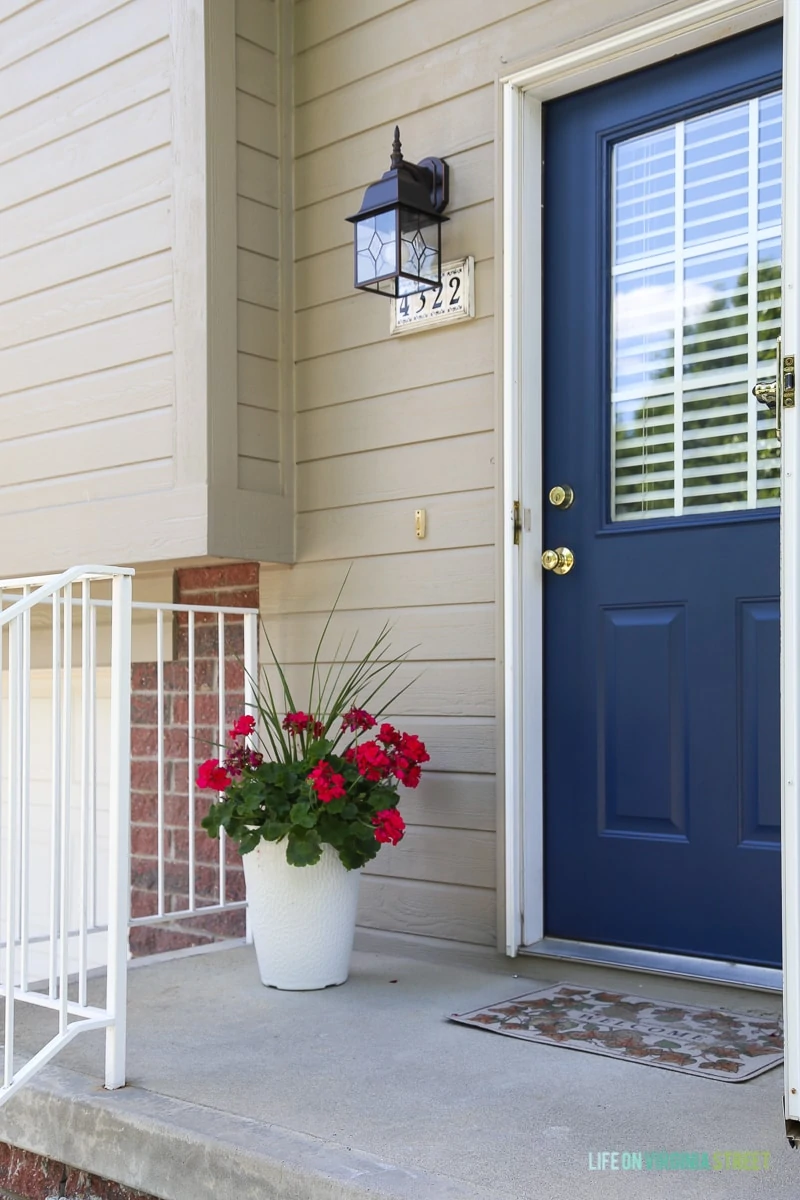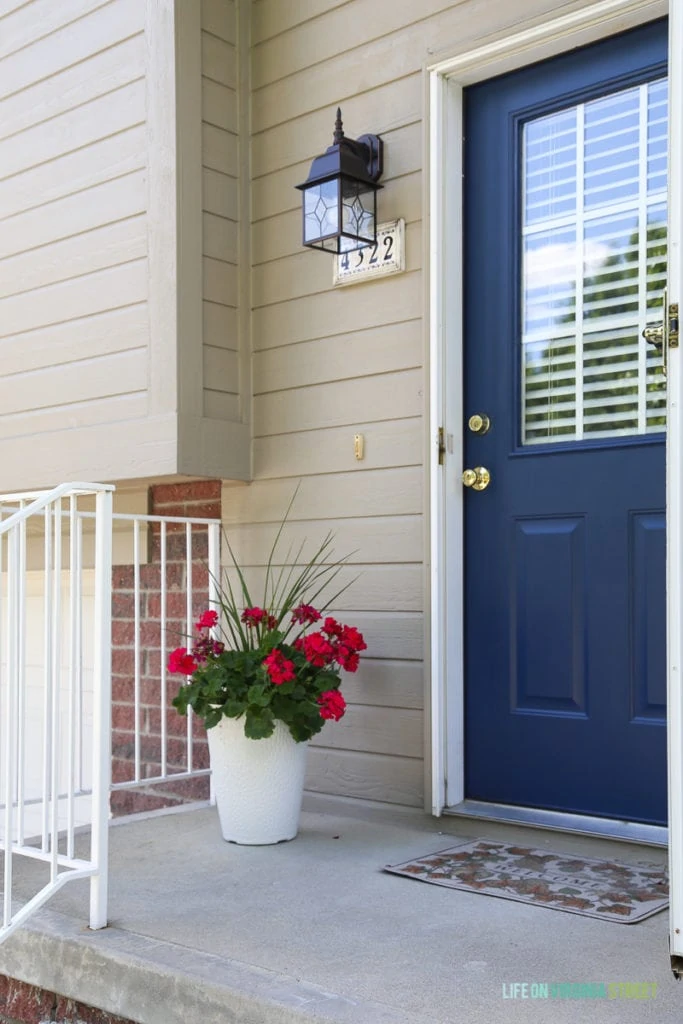 It really is amazing how much impact something as simple as paint can bring to a space! An hours worth of work to create instant curb appeal and charm! A big thank you to TrueValue for having me test their paint! I couldn't be happier with the results!
If you would like to follow along on more of my home decor, DIY, lifestyle, travel and other posts, I'd love to have you follow me on any of the following:
Pinterest / Instagram / Facebook / Twitter / Google+
This is a sponsored conversation written by me on behalf of True Value. The opinions and text are all mine.