Before I continue my tour of the Omaha of Street of Dreams, I realized I never actually finished the tour of the Salt Lake Parade of Homes I attended (if you're interested, you can read my reviews and see pictures of Home #1 and Home #6 – my two favorites).
This post will be selections of other things I liked from the various other homes we saw (we only had time to check out the first six of 29 total homes).
Home #2 – Enclave Vista
Architect: PWShome Design. Builder: Far Side Construction, Inc. Landscape: Wasatch Rain. Interior Design: Ann Morris.
Total Square Footage: 4,208. Bedrooms/bathrooms: 4/3.5. Price with lot: $690,000.
This home was French Country style and although I thought it was CRAZY overpriced for the lot it was on (adjacent to a very busy road) I do have to remember, Omaha and Salt Lake prices vary just slightly 😉  I love this take on the orb light in the entryway.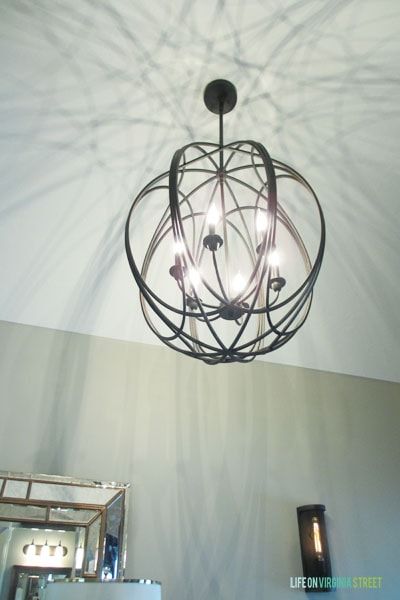 Totally random, but I loved these columnar oak trees in the back yard. I've had these on my mind for some time to use on our property lines.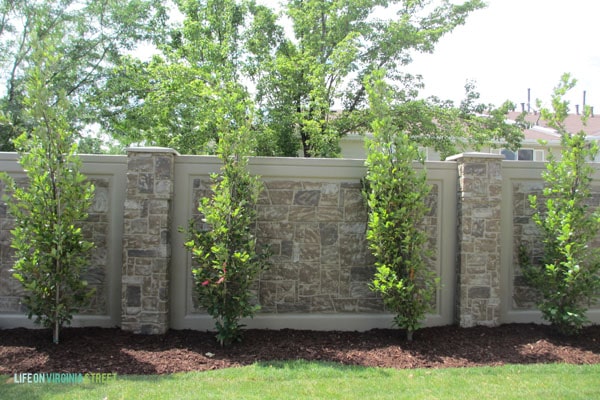 The chevron tilework in the basement bathroom was gorgeous.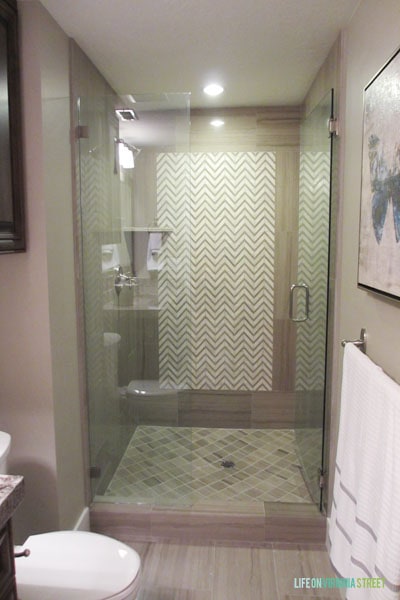 Home #4 – The Sound of Music
Architect: Walker Home Design. Builder: Silverhawk Enterprises. Landscape: Impressions Landscaping. Interior Design: Natalie Miles.
Total Square Footage: 8,564. Bedrooms/bathrooms: 5/8. Price with lot: $1,990,000.
Although this home was far from my style, I did love the gorgeous paneling and coffered ceilings in the staircase area of this home.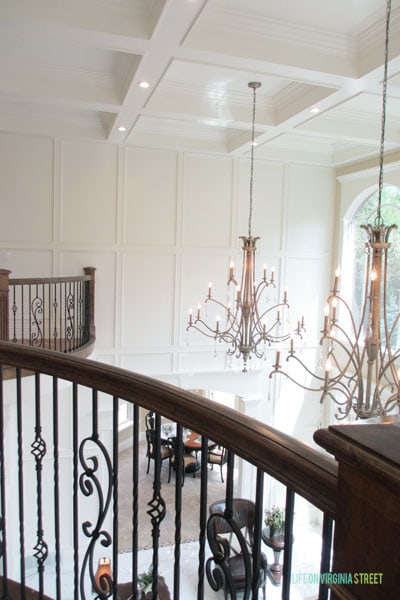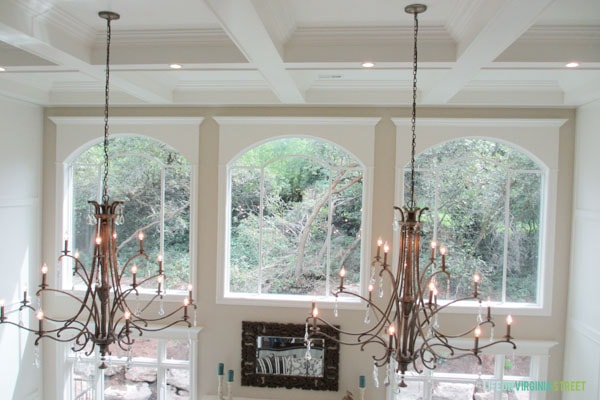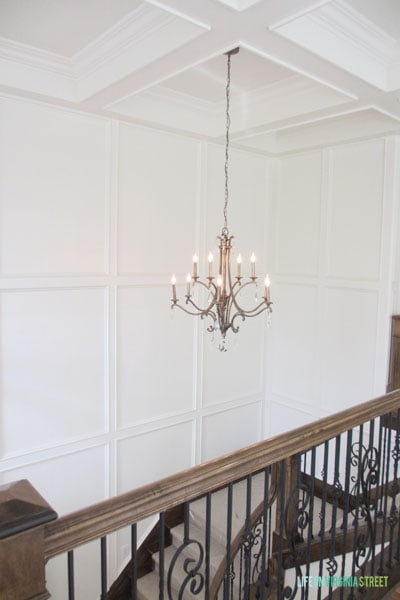 Home #5 – Tacoma
Architect: Walker Home Design. Builder: Alta Creek Homes. Landscape: Natures Image. Interior Design: Red Door Design.
Total Square Footage: 5,443. Bedrooms/bathrooms: 5/4.5. Price with lot: $Not available/not for sale.
I actually really loved this home was well. The floorplan was designed well and I loved many of the design elements. The board and batten and staircases stood out to me most. I'm actually considering trying the same board and batten treatment in our staircase going upstairs. I loved it so much and the white just makes the space so fresh!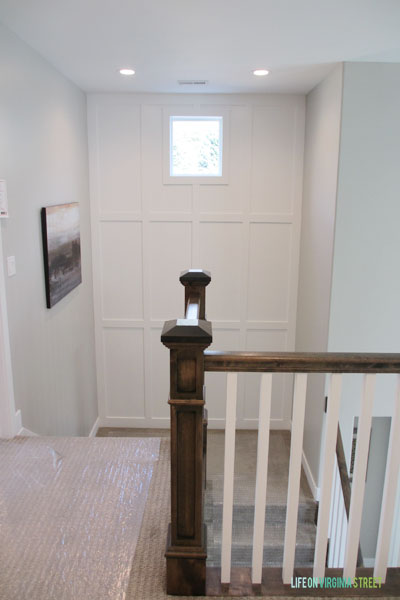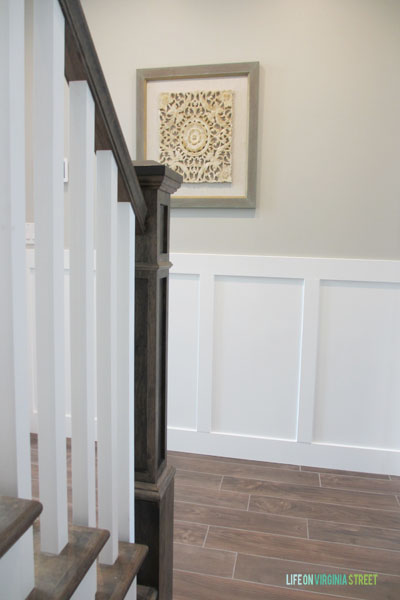 If you would like to follow along on more of my home decor, DIY, lifestyle and other posts, I'd love to have you follow me on any of the following:
Pinterest / Instagram / Facebook / Twitter / Bloglovin' / Google+