Welcome to the Blogger Stylin' Home Tour Work & Play series! Today I have another really unique home tour for you. I've teamed up with Lindsay at The White Buffalo Styling Co., along with a talented group of bloggers, to bring you 30 work and play home tours.
The basis of the tour is that we share the spaces in our home where we work and where we play. It will likely be a tour unlike any others you've seen, and after touring all the home tours, you should find loads of inspiration!
If you're new here or stopping in from The Chronicles of Home, welcome! Jen has such an amazing sense of style and is one of the sweetest gals in all of blog land.
My husband and I have lived in our home for about three and a half years. Although our home had great bones and was already beautiful, we are slowly making it a style more our own. And today I'll be sharing how I transformed our work and play areas as part of this tour.
My home office is right off of our entryway. It's where I work on my second full-time job called my blog 🙂 Because it is off of our entryway, I needed the space to be fairly neutral with only a few bright accents (like my DIY abstract artwork). You can see how my office looked before and has slowly been transformed in this post. It's one of my favorite spaces in our home!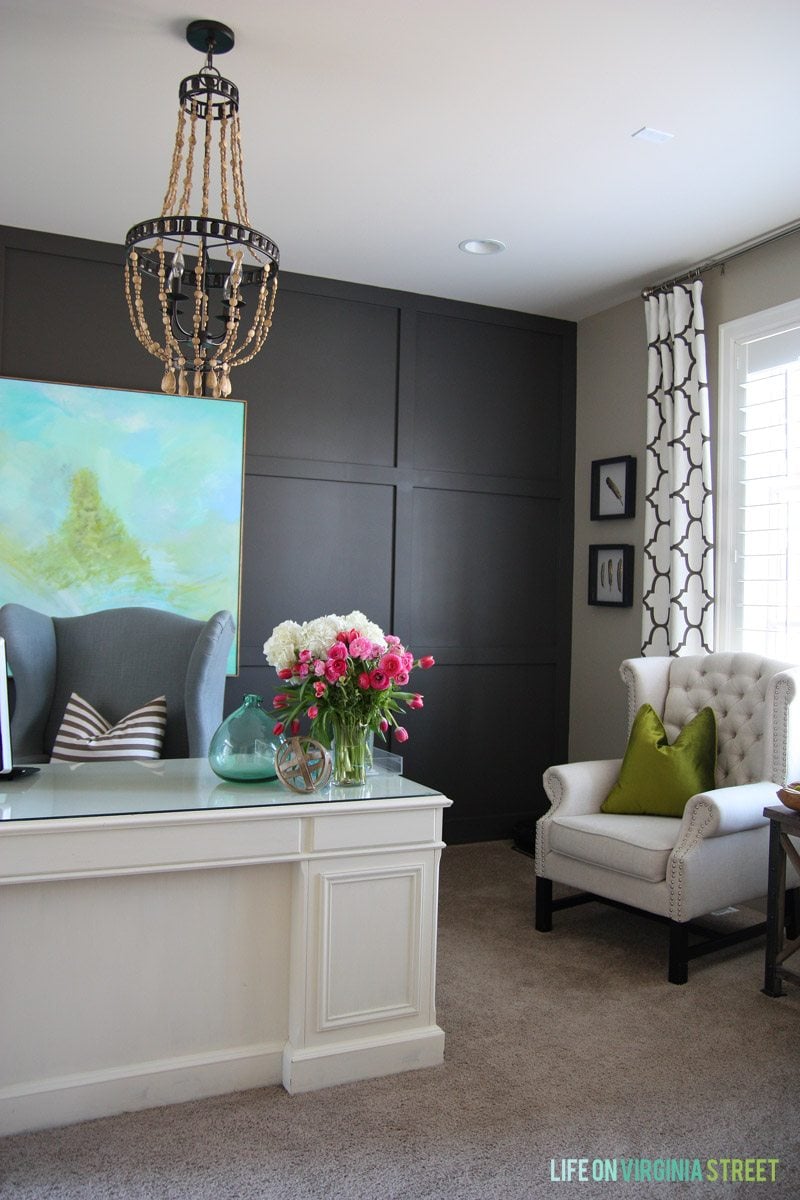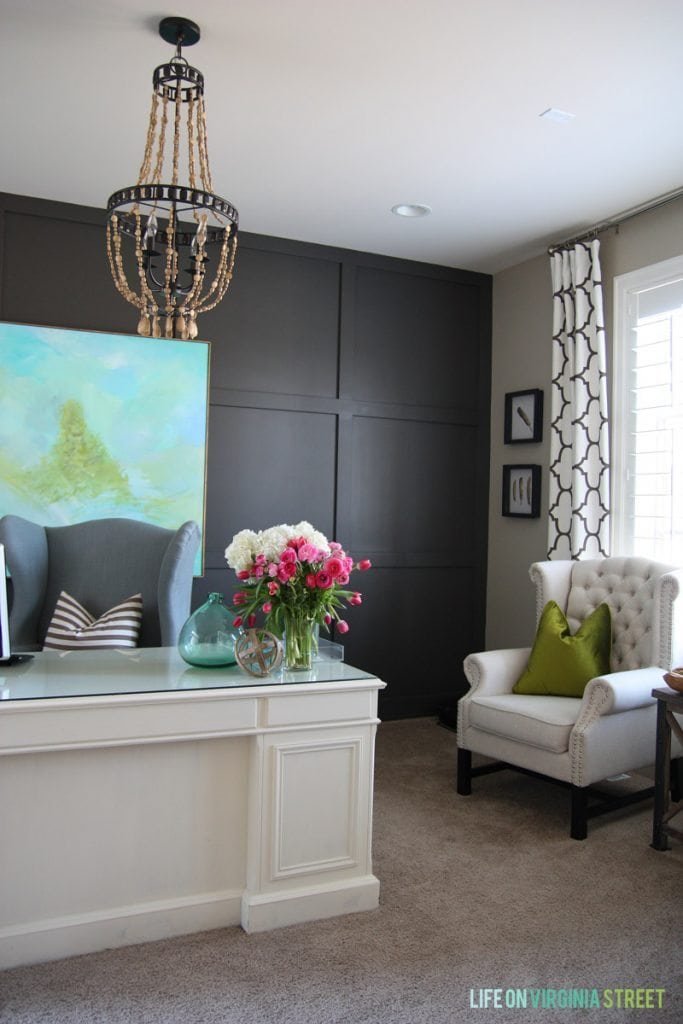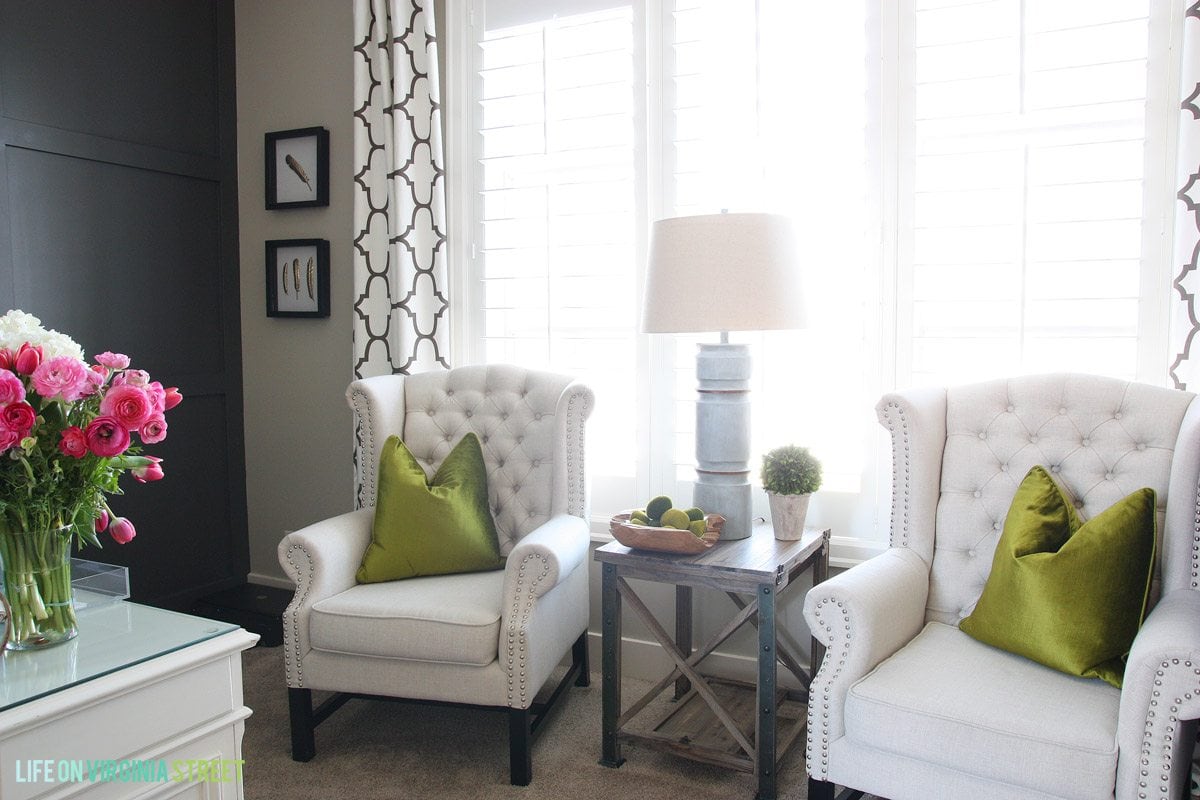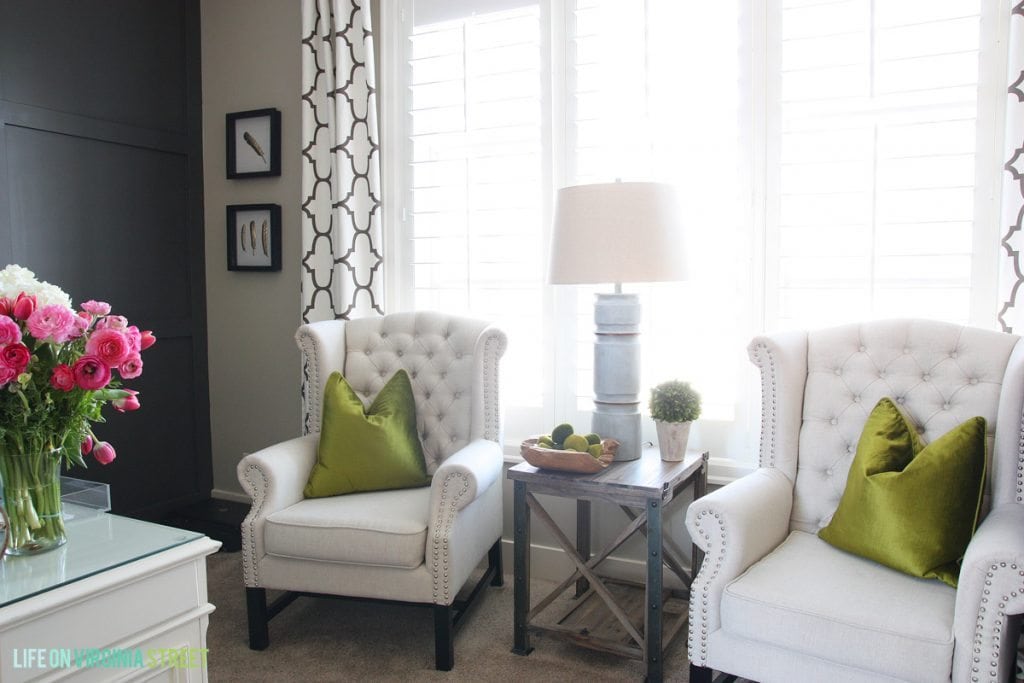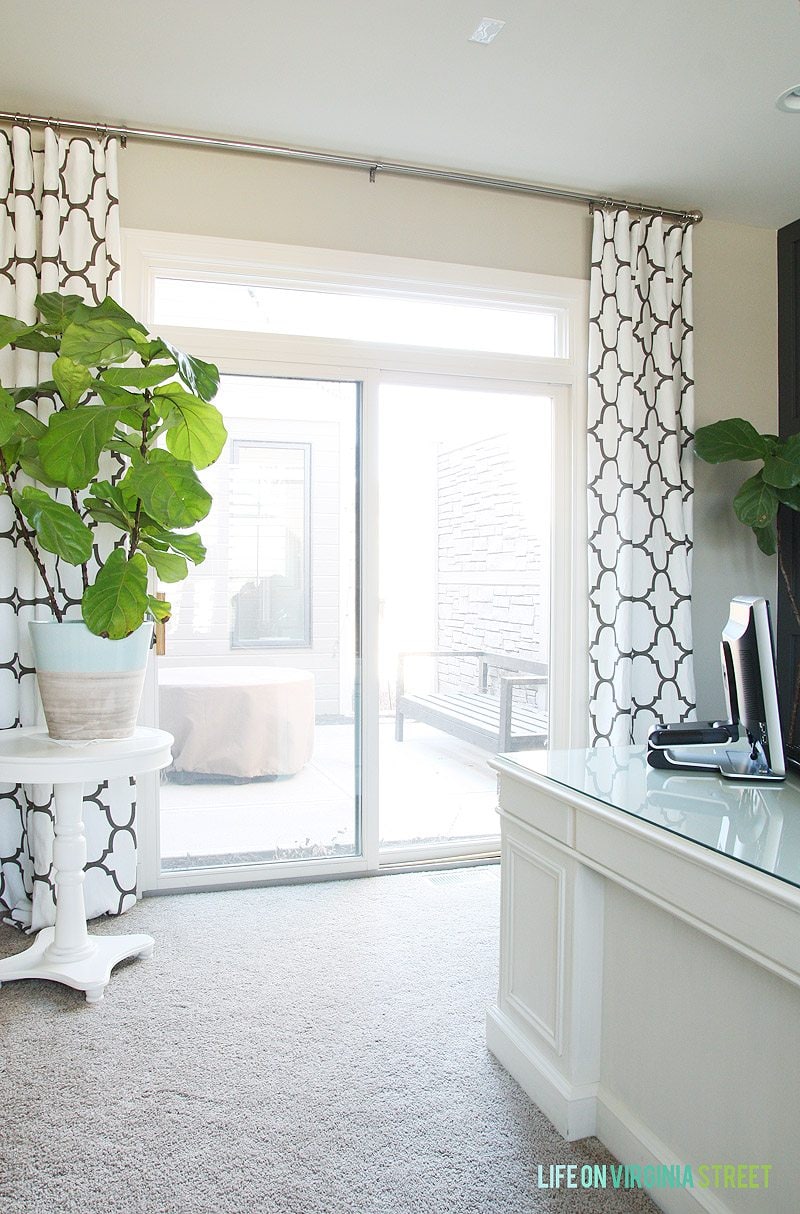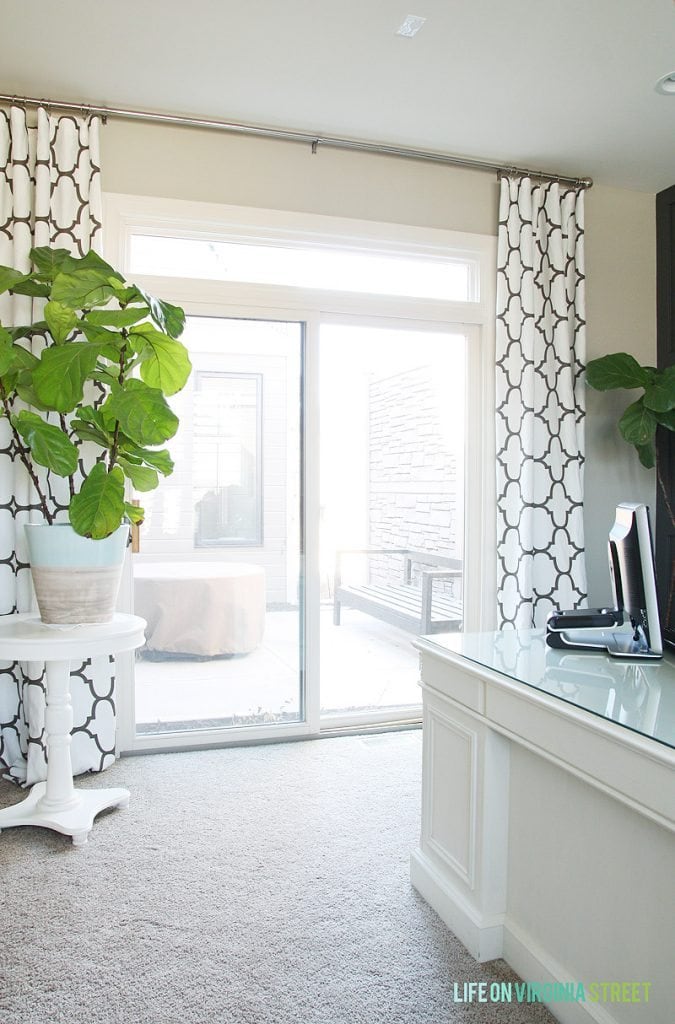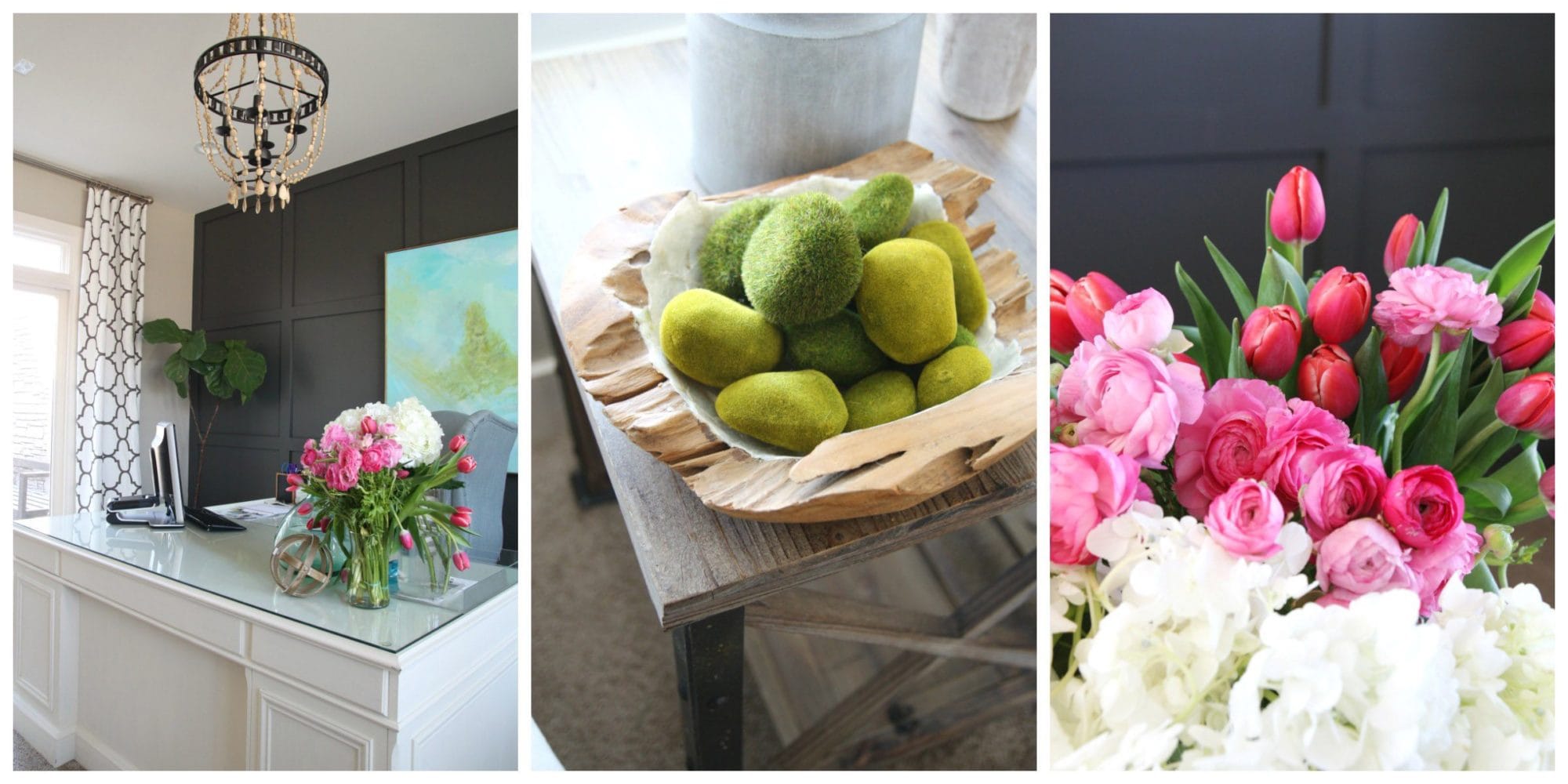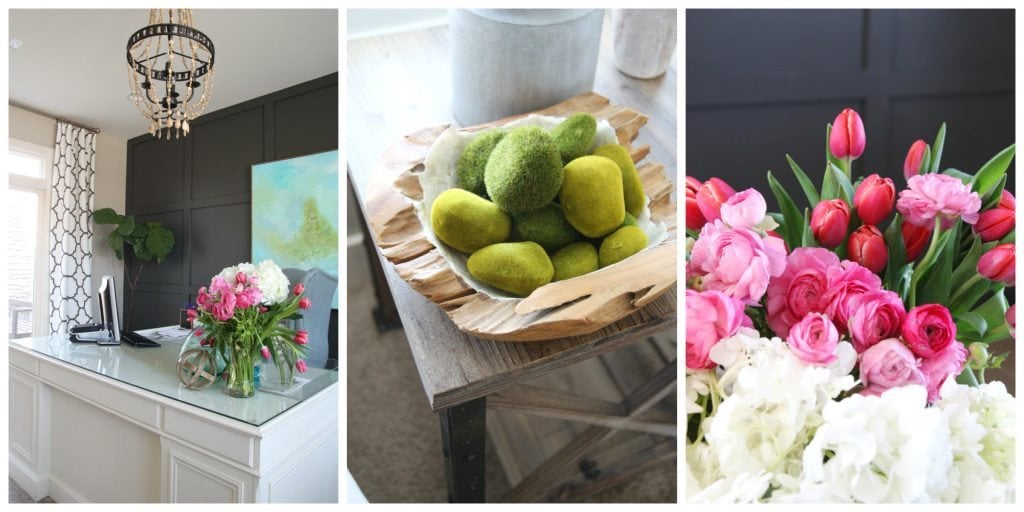 When I'm sitting at my desk each night or on the weekends, I have a great view of our entryway. The sliding glass office doors are one of my favorite features!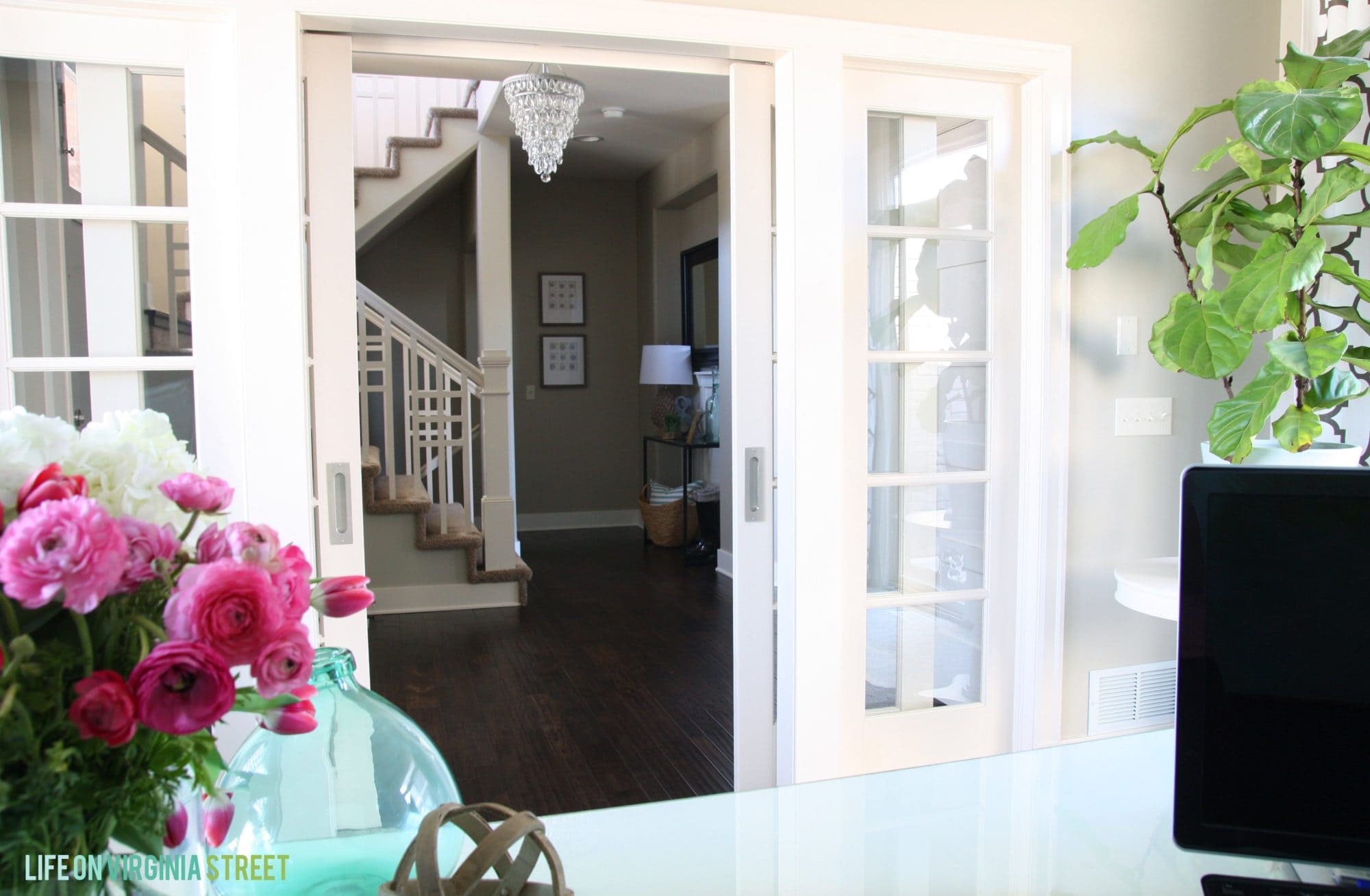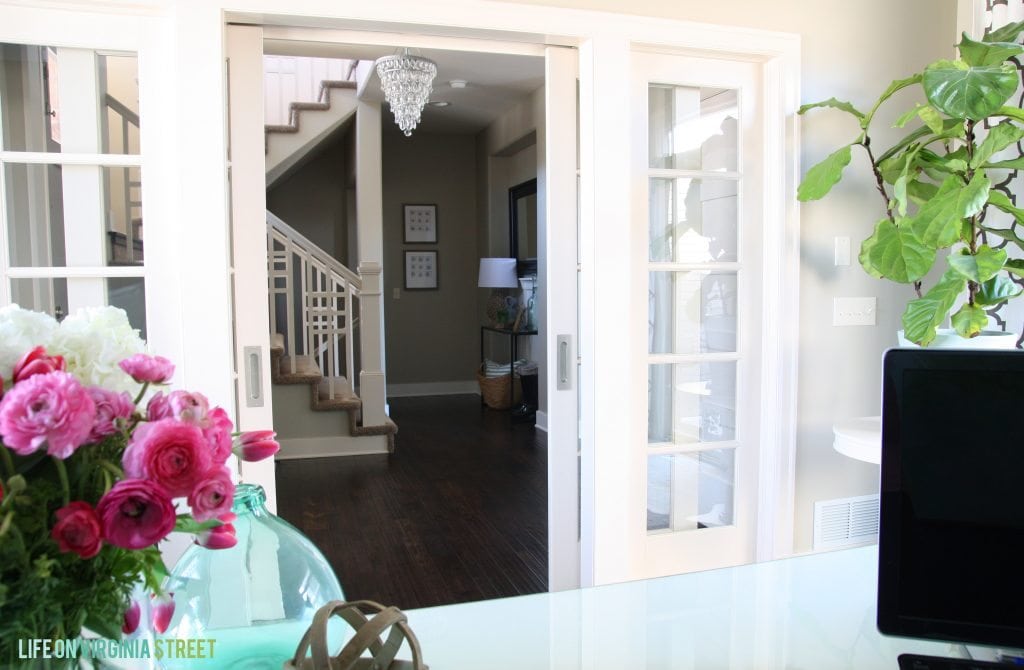 Get the look of my office:

And now for our play areas! Since we don't have kids, our play spaces are more for adult fun. The past few years, our courtyard (which is sandwiched on three sides by my office, the entryway hallway, and our dining room) is a fun place for us to gather with family and friends! It's such a cozy little nook and feels like it is part of the interior spaces of our home. I would say that no less than 1,000 S'mores have been consumed in our courtyard over the past few years, which is pretty much the best thing ever.
The view towards our entryway hallway and dining room.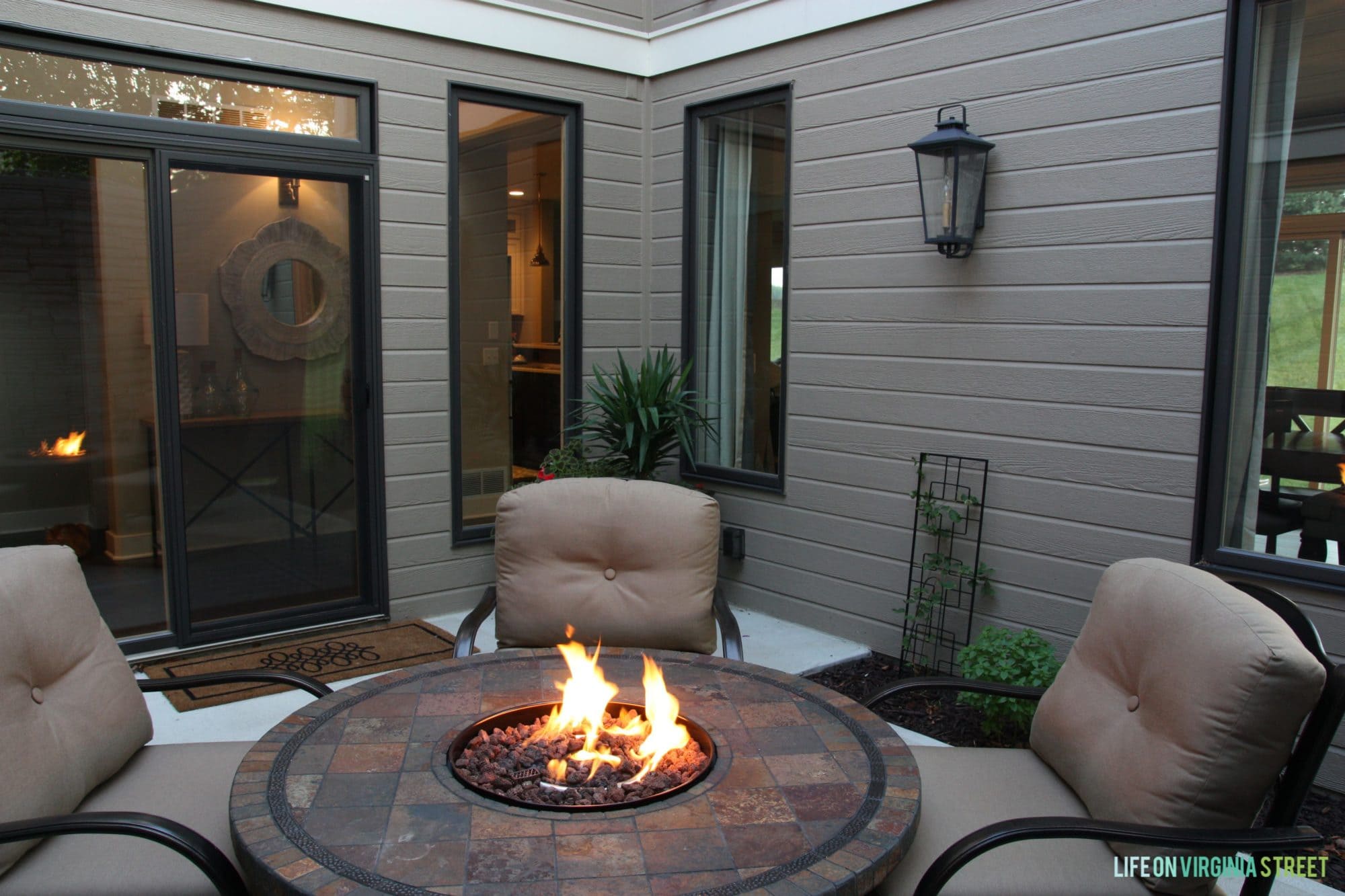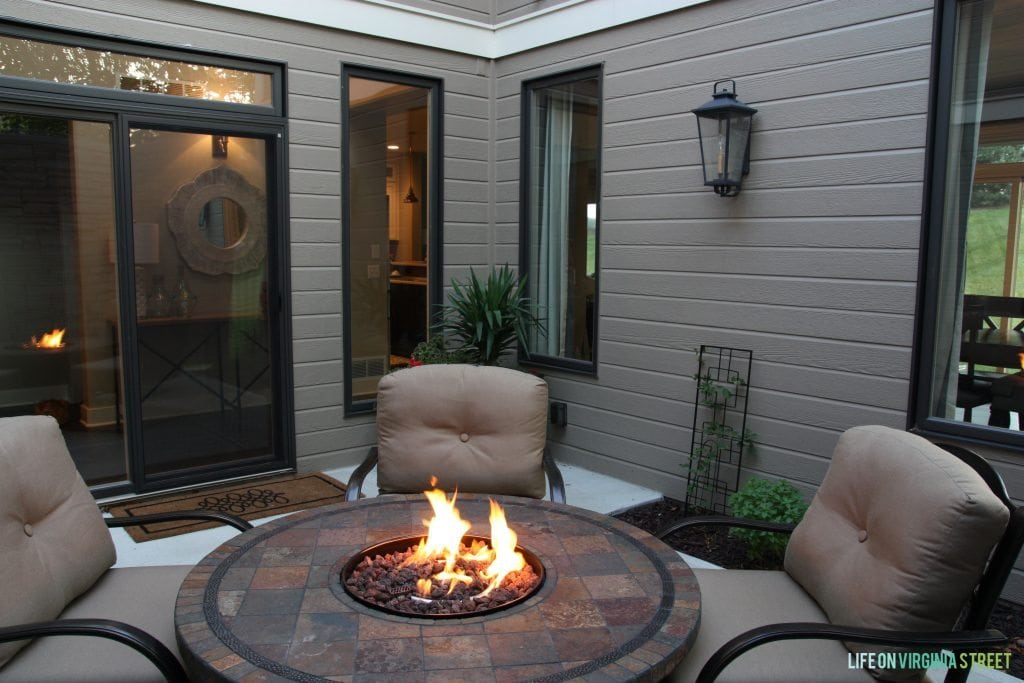 And the access from my office.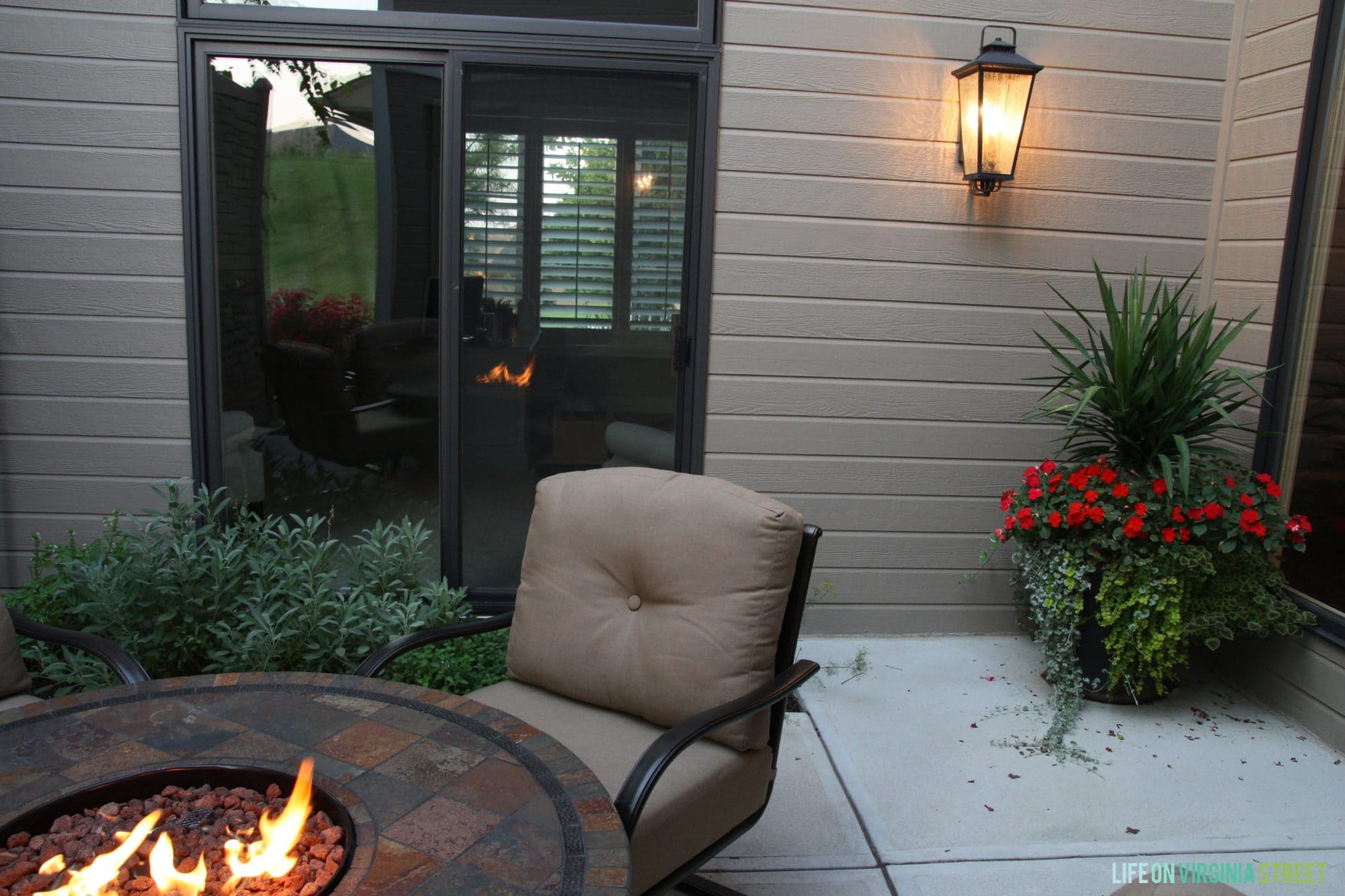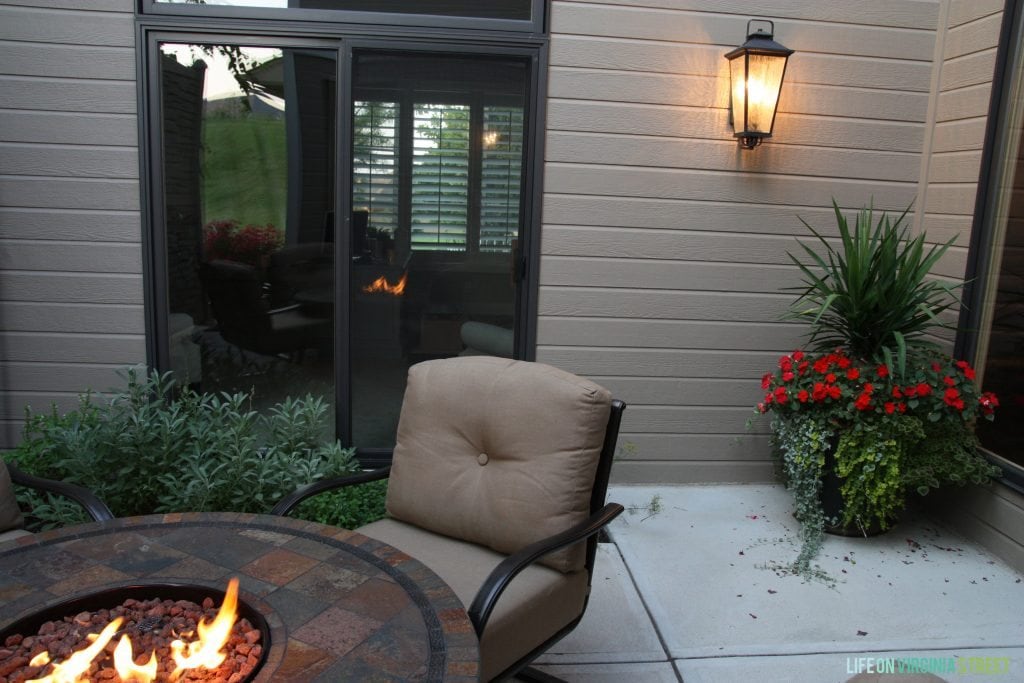 Let's pretend you don't see the green frog tape in this next shot. It's back from when I was painting our dining room. But I wanted to share how the space looks on to our backyard (and there's a tiny little escape path to the future pool).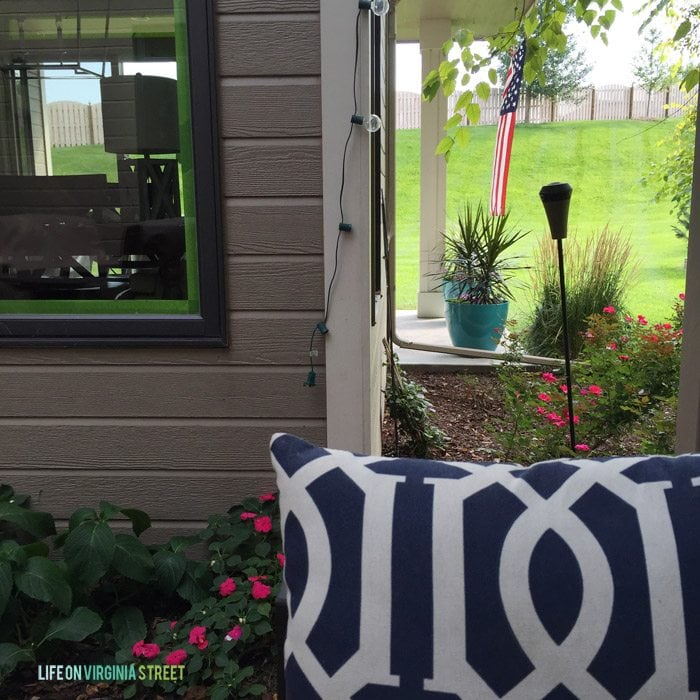 I love that both stories of our home look onto this space. It really does feel like a secret garden.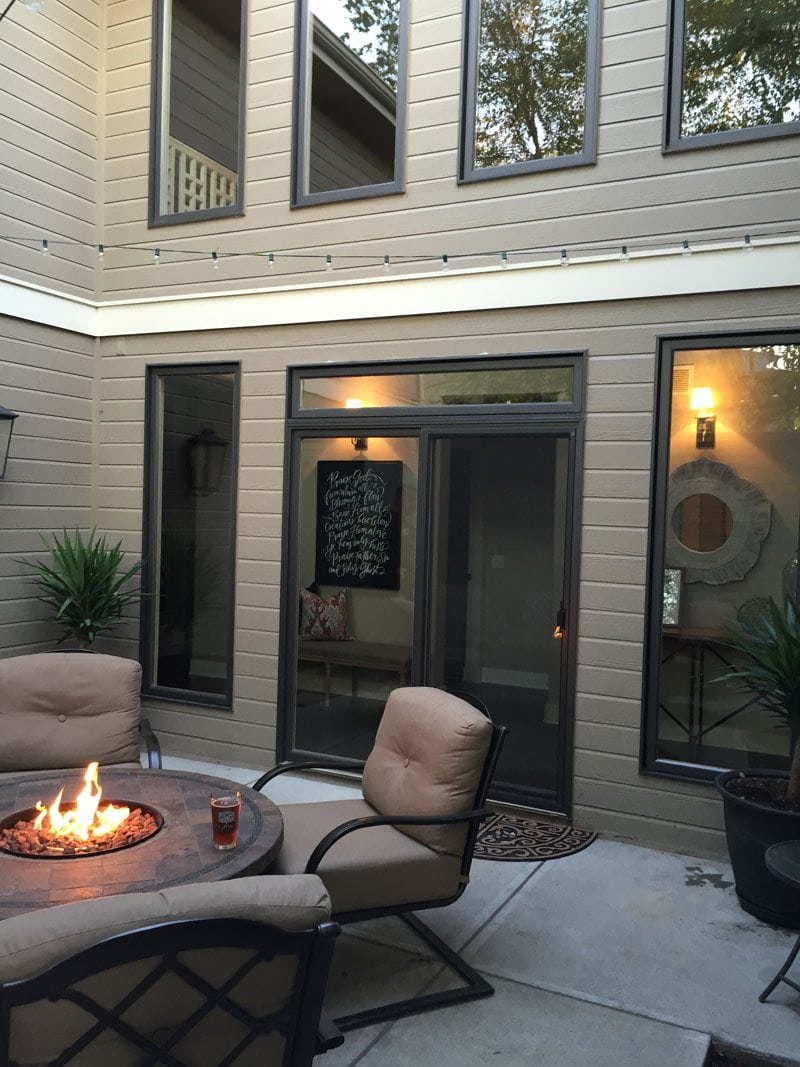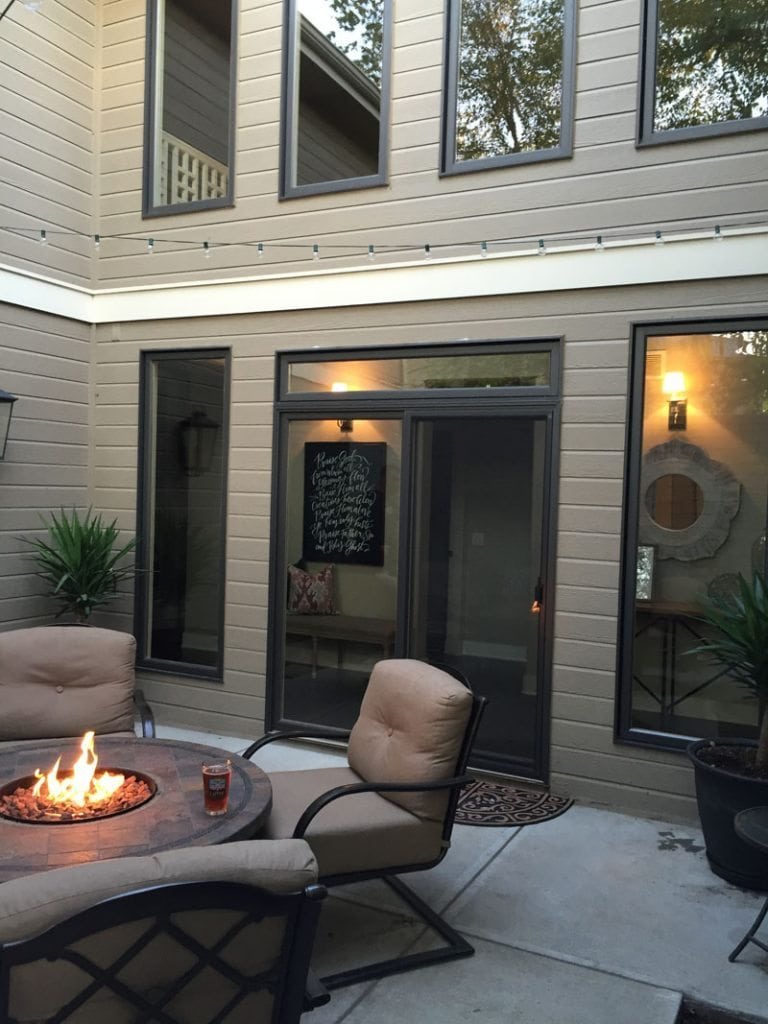 My planters in the courtyard are definitely my favorite, and I share how they go from itty bitty to insanely huge and beautiful in this post.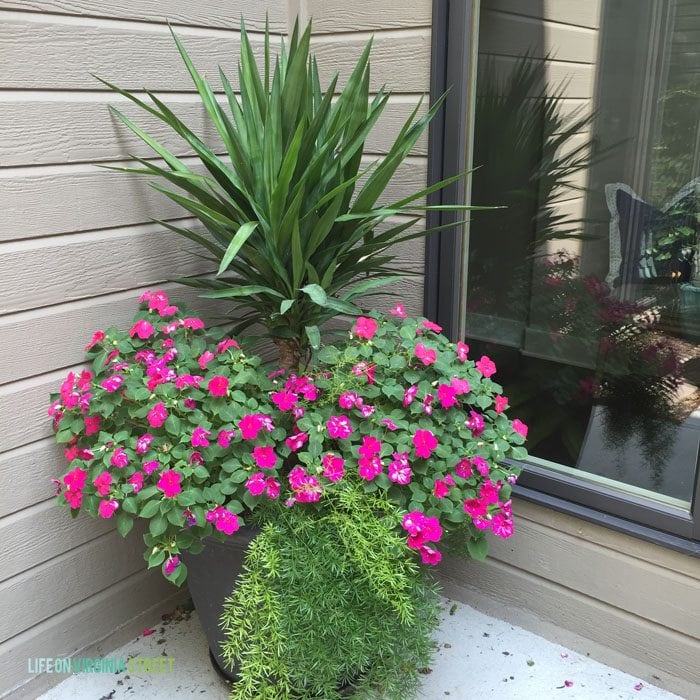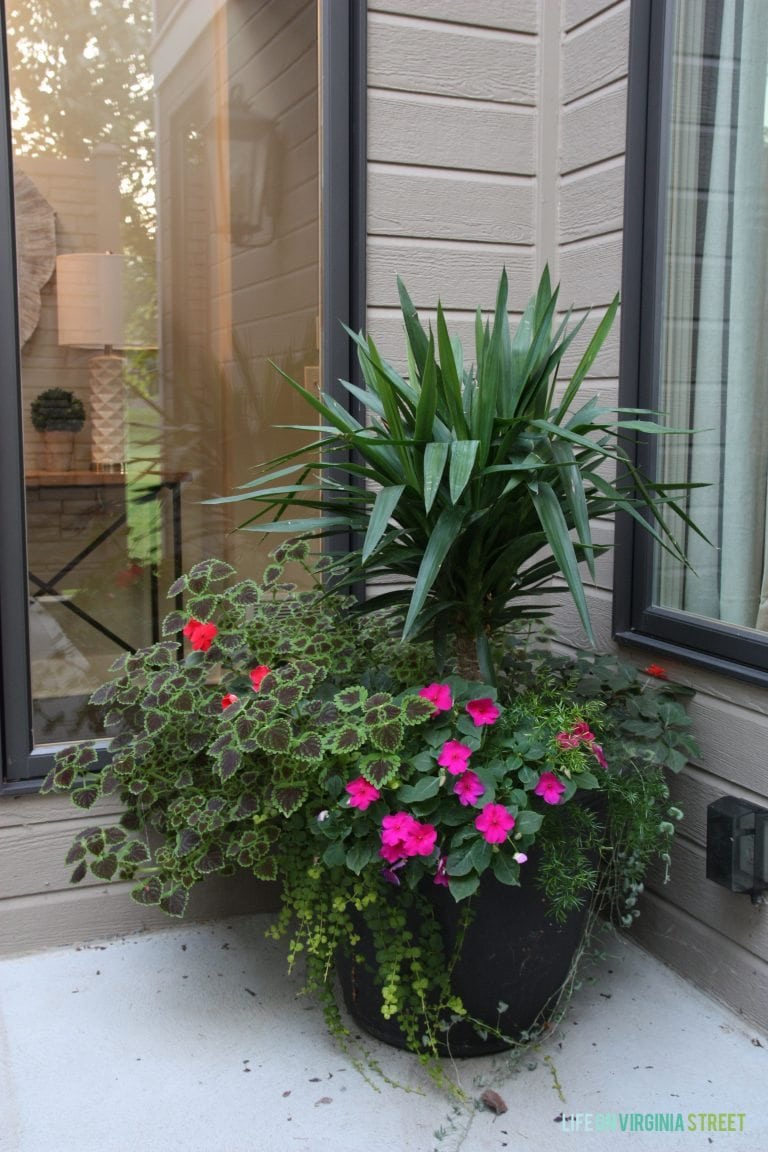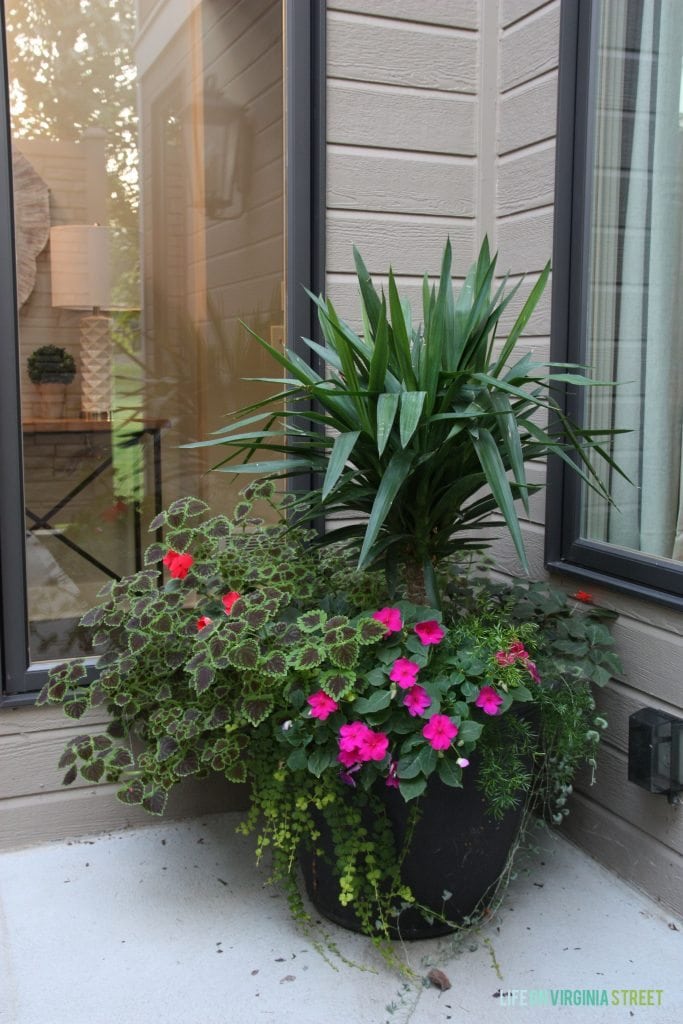 Our firepit set was from Costco a few years ago (as were the resin planters) and the lanterns were from Lowe's (I believe they still carry them)! The string lights were from Target a few years ago and they still work well – such a great deal!
Currently underway is our major play area! We are building a pool (really an entire backyard reno) that will be done in the next six weeks or so (you can see the latest update here). Our concrete coping around the pool was actually poured last Friday so we're getting a lot closer! At this point, we're just waiting on the concrete on the interior of the pool, the patio paver installation, the retaining wall facing, the fence and landscaping. Okay, I guess that really is still a lot of work that's left 😉 I share an update of our progress every Friday and will continue to do so until we're done and floating in the water!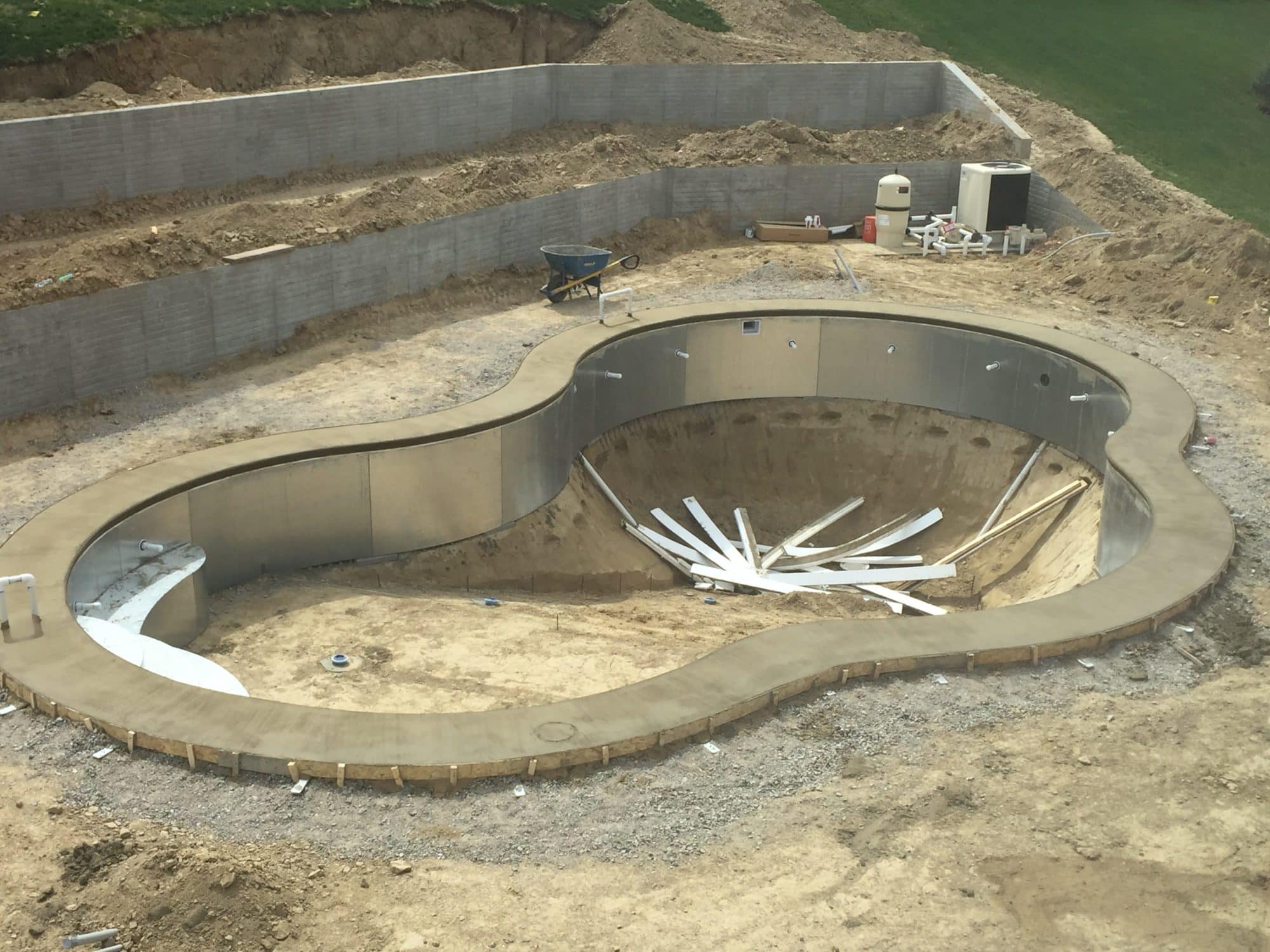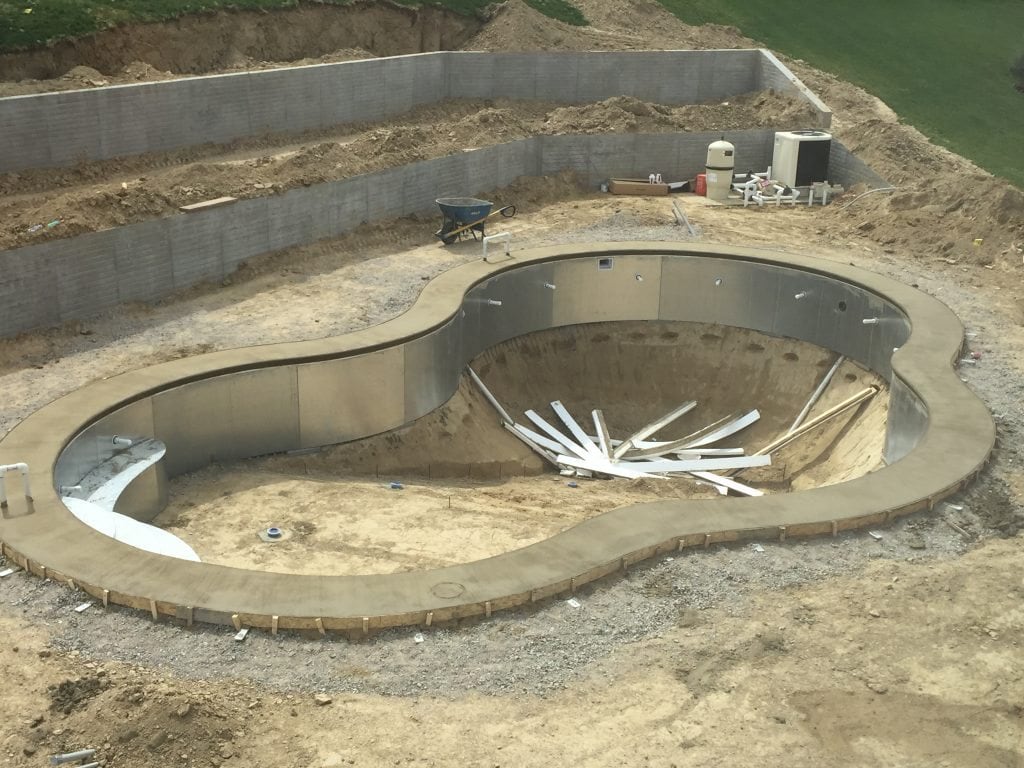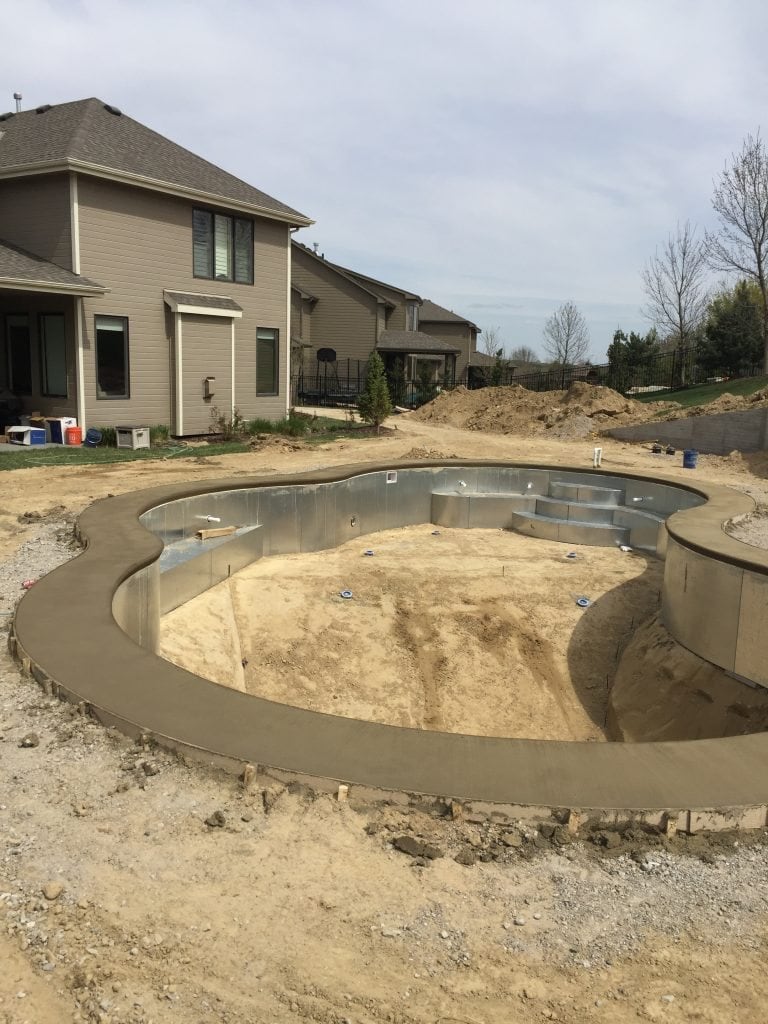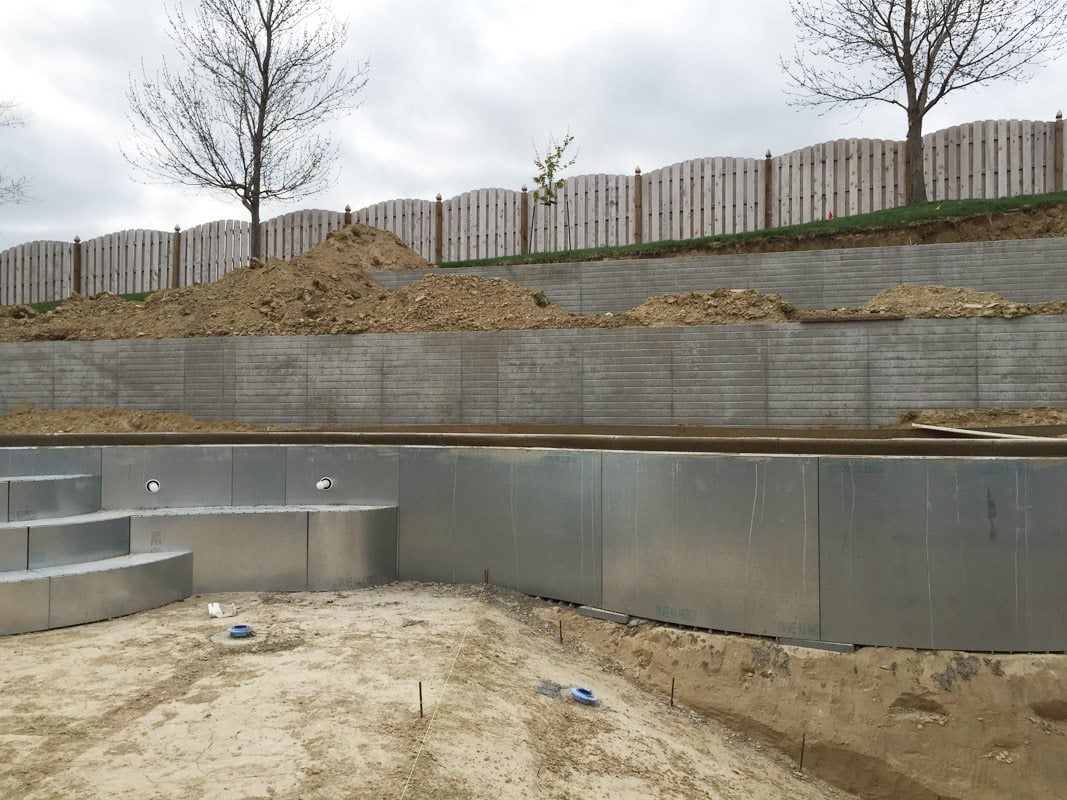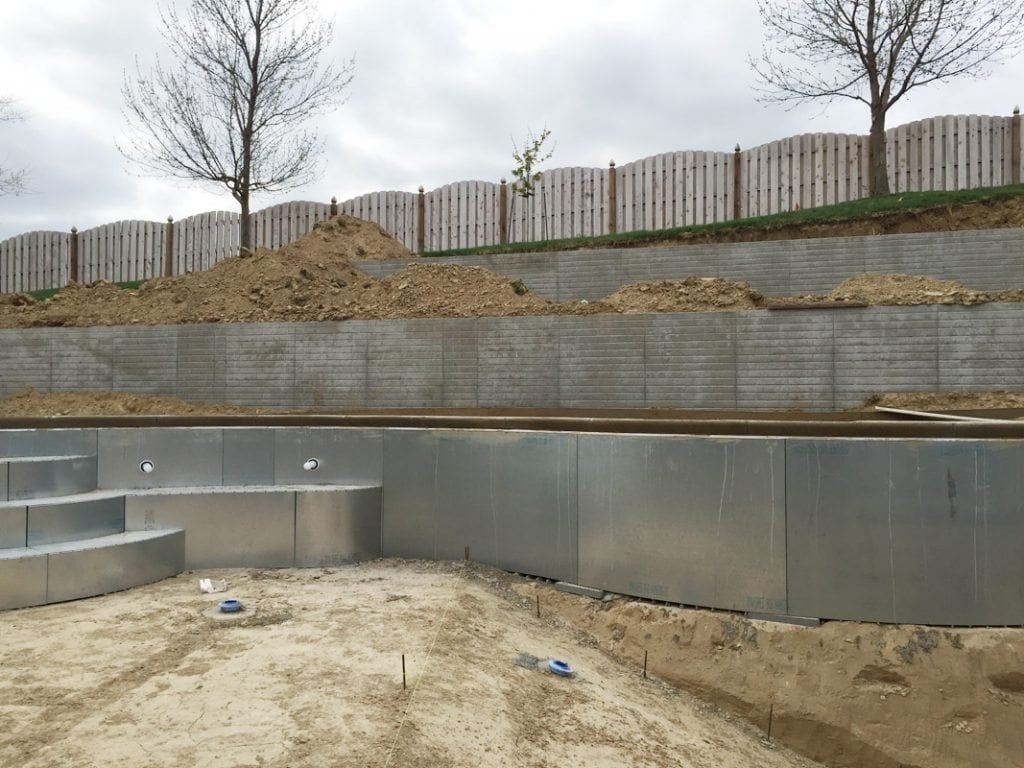 I am obviously looking forward to summer arriving as quickly as possible!
Thank you so much for stopping by! I hope you enjoyed my part in the Work & Play tour! If you want to see a deeper dive into our spring home, be sure to check out this post.
Next on the stop is Jess from Bright Green Door. See below for the full schedule of work & play home tours! I'll be updating links as each of the posts go live!
Monday, April 18th:
Tuesday, April 19th:
Wednesday, April 20th:
Thursday, April 21st:
Friday, April 22nd:
If you would like to follow along on more of my home decor, DIY, lifestyle, travel and other posts, I'd love to have you follow me on any of the following:
Pinterest / Instagram / Facebook / Twitter / Bloglovin' / Google
disclosure: some affiliate links used