We are making a list of the projects we would like to accomplish this winter. First, we would like to add ledgestone to our fireplace. Do we know how to do this? No, but we are hoping we can learn quickly. This may be a difficult task given that we already have a mantle (although I would not be entirely opposed to taking it out and doing a more rugged mantle). Here is our current fireplace (its a pretty old photo – we have a big mirror on that empty wall now – but you get the point of where the stone would go) and the other photos are of looks and colors I like (we would put the stone where the green paint currently is – it would wrap to the walls that are set back):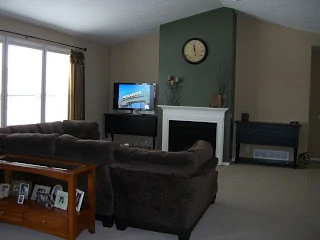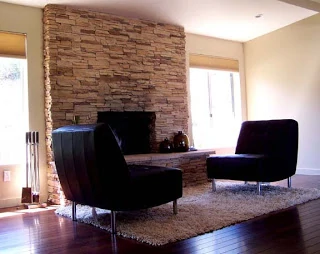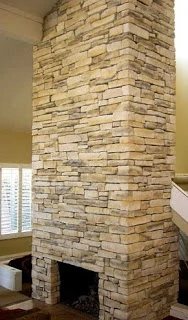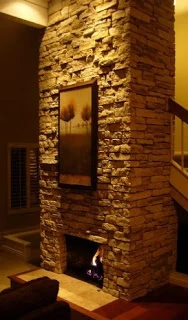 Next project: finish our "junk" 3rd bedroom. This room is currently my scrapbook room and the husband's "office" but it mostly just collects junk. We have been wanting to have a room with mission style wainscoting and this is the perfect room. Another project we don't really know how to do, but hope we can figure out. We also want to tear out the existing baseboards and add much wider ones. My favorite look is the 3rd photo.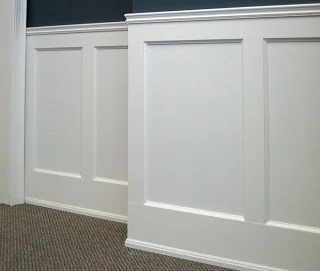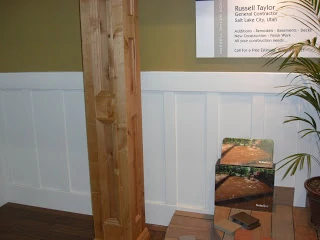 We would also like to paint our bedroom and bathroom, but haven't finalized the colors yet. I LOVE the colors in the photos above of the hallway and the one with the beam in the way but think they would be hard colors to achieve. Does anyone know any good goldish/carmelish colors?