We had some fun stuff arrive today that was random items from throughout the month.
We had bought two more trees and they were finally planted today (we wish we would have known how much cheaper they are in the fall – we would have waited on our other two!) I love them both! One is a maple that grows in more of a column shape for right by the deck. The other is a Colorado spruce because I love how pine trees look in the winter.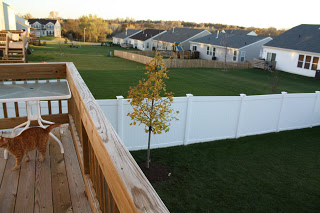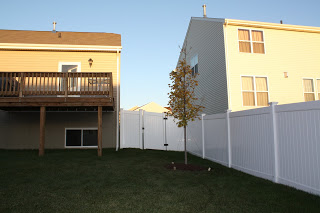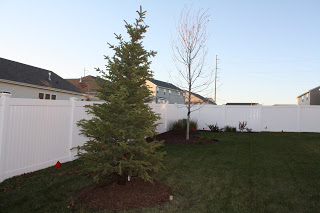 This final item I got on my Minnesota trip in September. My wonderful mother bought me the cutest coat I have ever laid eyes on. I am still waiting until it is cold enough so I can finally wear it!!
Thanks again mom!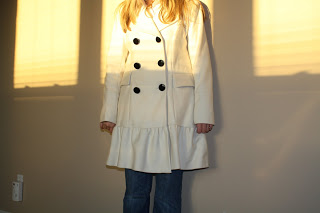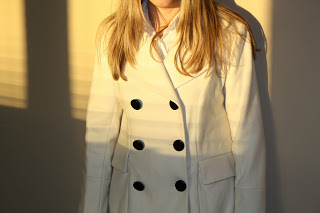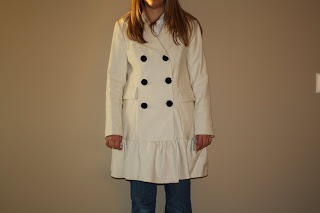 Now for the cutest purchases you have ever seen (okay maybe they are second after my coat) – I wasn't going to post these until Halloween, but due to some mishaps we will probably need to get a new one for Bearcat. That's right ~ we bought our cats dog costumes (simply because the stuff they sell for cats is downright ugly and stupid). Have you ever seen a cuter skunk or bumble bee? Bailey was a really good sport in her bumble bee outfit. Unfortunately, Bearcat was a little too "husky" for his skunk outfit. He was pretty much limping (and hating me) because his costume was way too tight (thank heavens I talked the husband into the small – he originally thought they were extra-smalls!) So, Bearcat may have to be upgraded to a medium or LARGE before Halloween. The last photo is of Bailey modeling Bearcats skunk costume. Could they look any more annoyed in these photos?!? I still think they both looked adorable!