I hope you all had a nice weekend! I spent a lot of time painting, but it feels so good to have that project wrapped up (for now)!
This post contains affiliate links for your shopping convenience. Click here to read my full disclosure policy.
Home Projects & Updates
On Friday night I was able to wrap up the entire first coat of paint on our den wall. On Saturday I got the second coat done! I'm so happy with how it turned out! I'm still trying to decide if I paint more walls or not, but for now, I just want to get the room put back together and then I'll decide from there. If you missed last week, I painted the board and batten in our den in Benjamin Moore Van Courtland Blue. Such a pretty color that looks more blue gray at certain times of day and then a bit more blue green at other times! It definitely photographs a bit more green than it actually is.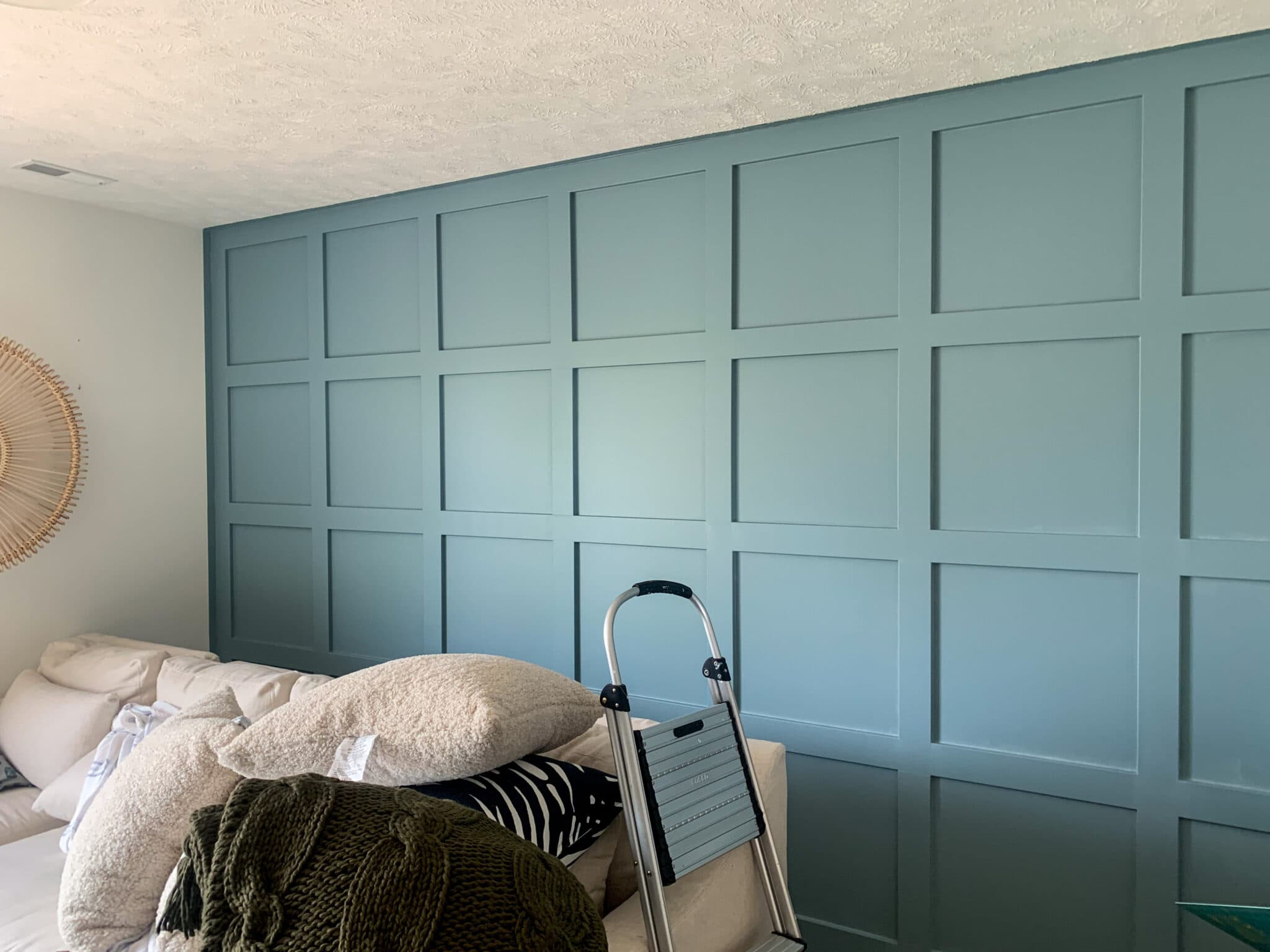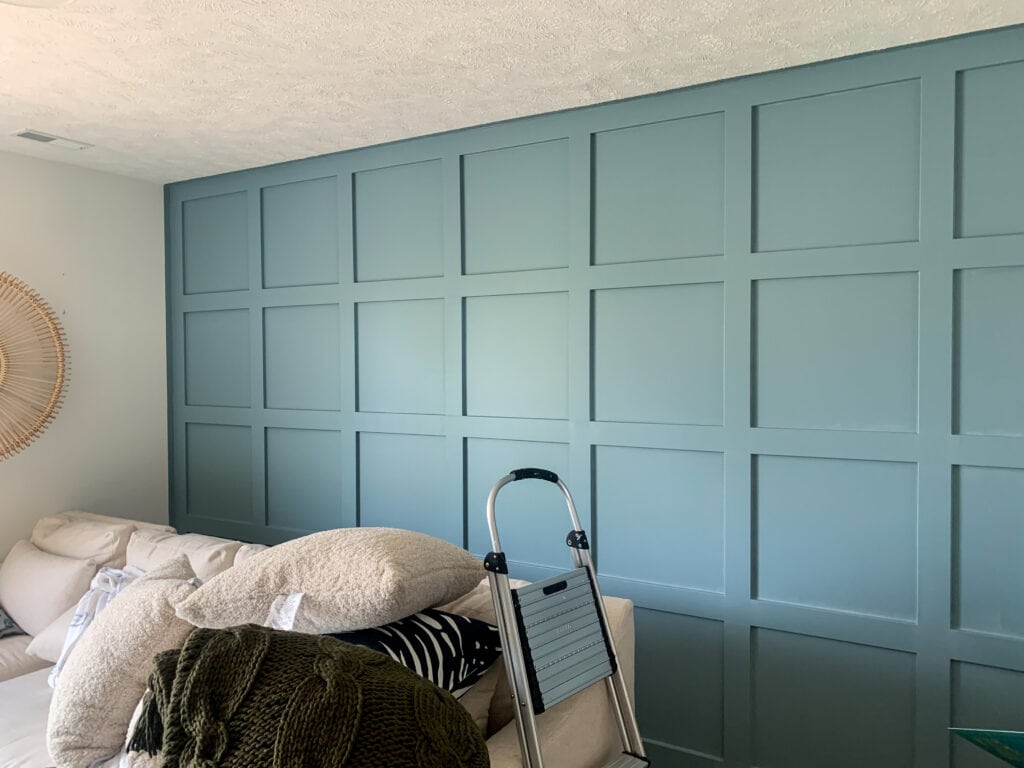 In super exciting news, our new shades arrived for the living room. Kurtis has really been pushing for automated shades and he got his wish! I wanted to get at least one hung but after we tried one, he was so excited we ended up finishing the entire room. It's kind of stupid how excited we both are about these! Once I get the room put back together and fall-ified, I'll be sure to share all the details. We're so excited about them!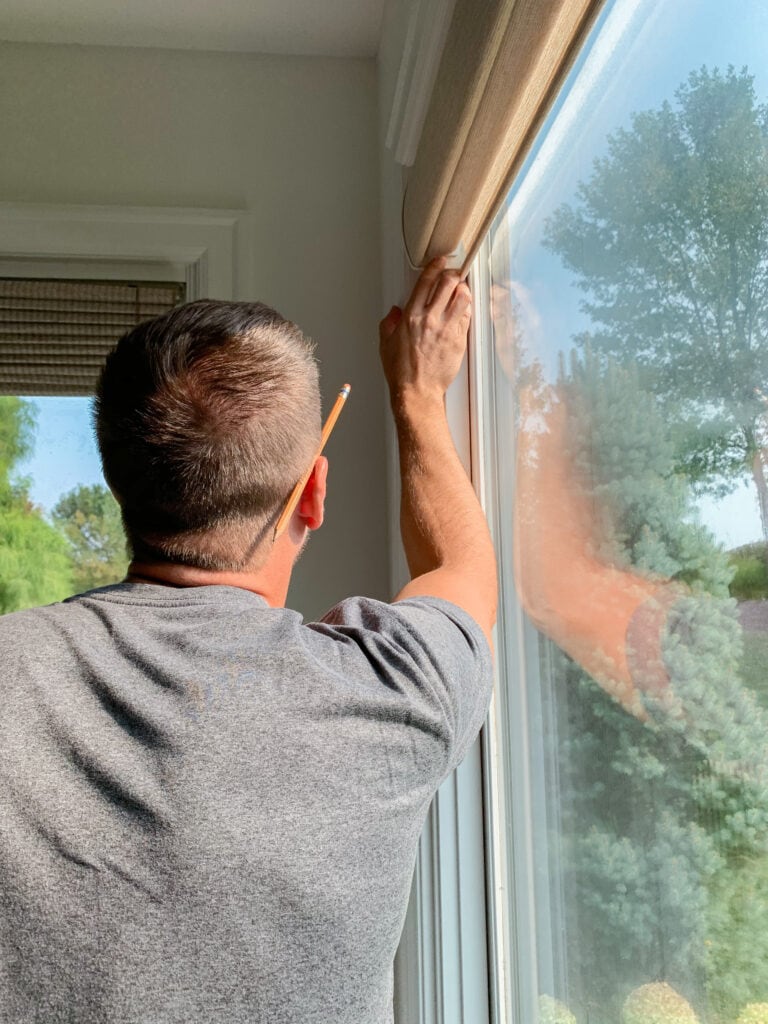 I haven't talked much about this project I'm helping on outside of blog world, but I wanted to share this vanity we ordered for the project. We finally got it unwrapped and I was really impressed with the quality for the price! It's a 72″ vanity that includes the sink and the marble countertops. We got it during one of their sales so I'm really happy with it!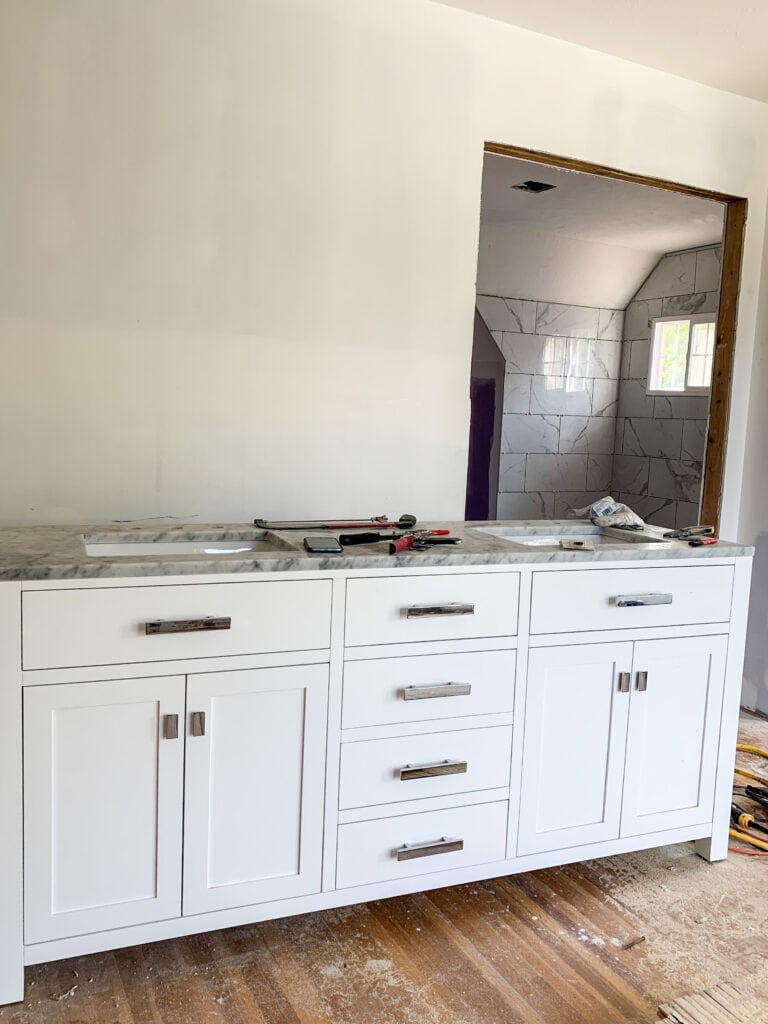 Hoping to share more on this project later this fall. If it ever ends. And if my sanity is still intact 😉
Top Sellers Of The Week
Following are the top sellers of the week across all of my channels. Links to each item are below the graphic.
Around Town & For Fun
The most exciting news of last week (it doesn't take much these days)! I crashed a photoshoot my friend Mandy was doing for my other friend Nancy of Pearson & Company interior design. If you've been a long-time follower, I shared Nancy's last house on the blog quite a few years ago. She and her husband just built a new home and it is jaw-droppingly stunning. Every little detail was so perfect and I couldn't stop drooling (or thinking about it)!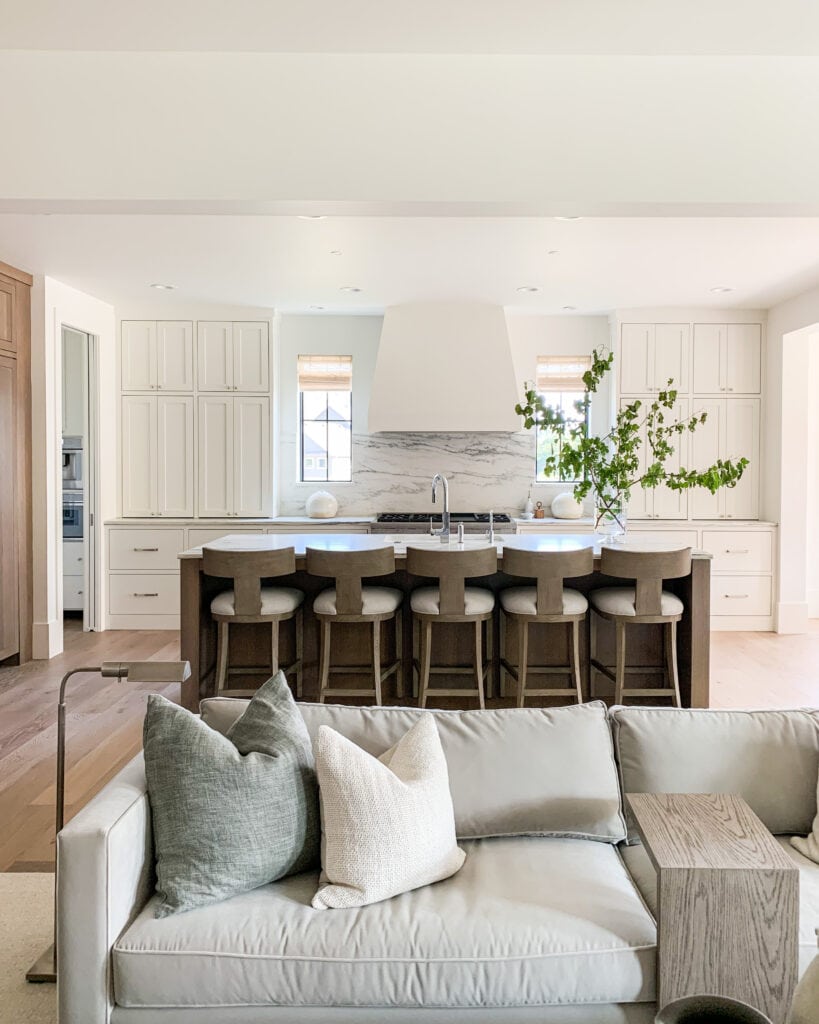 It was all so simple, yet all so beautiful and perfectly thought-out!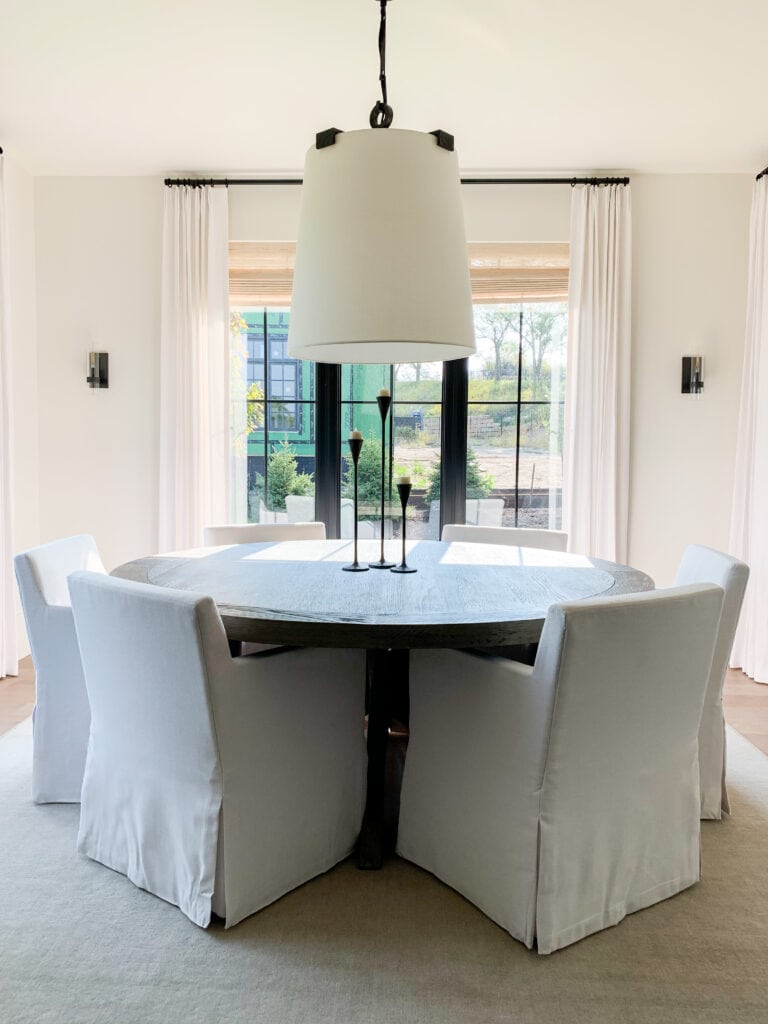 Mandy and I both asked if we could just buy her house. It was so good! I don't have any sources on any of the items but everything she selected was impeccable! Also made me happy I decided to go with green tones in my fall decor this year! We both even had this same green linen pillow! It's the one on her sofa but also wanted to share this other living room view.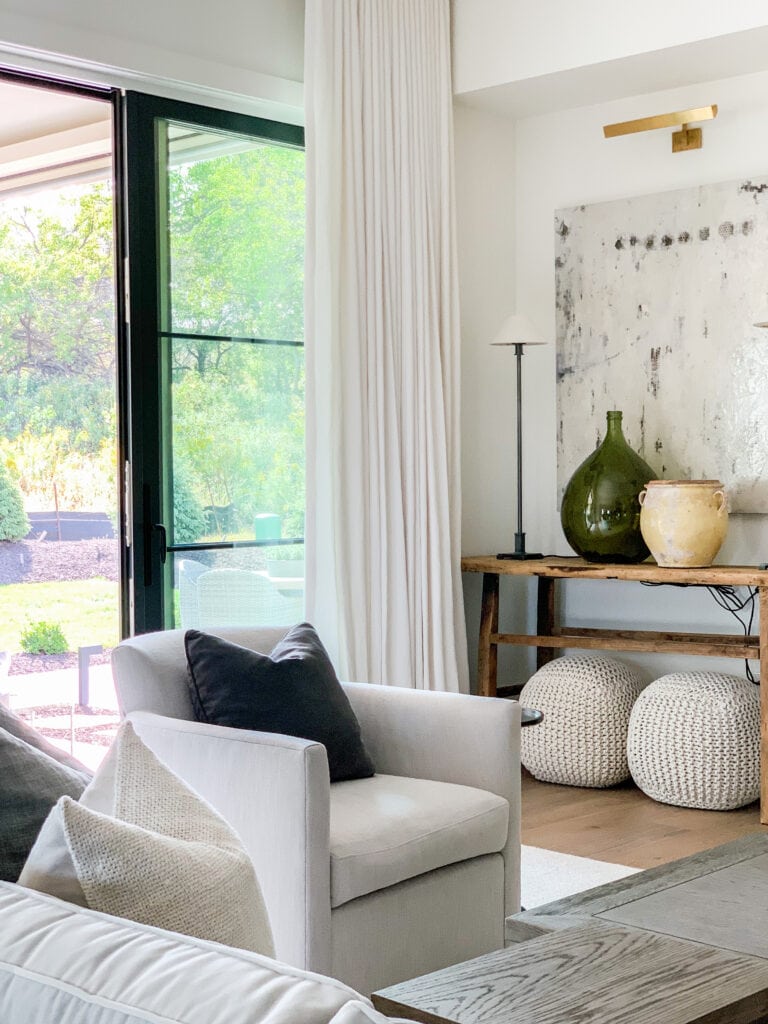 A bit random, but if you're on the hunt for a new dry shampoo, I'd definitely recommend this one! I shared more about it on Instagram stories yesterday. It's made by the same place I get my razor subscription service that I've raved about in the past. The razors are only $9 (includes a second blade and a magnetic hanger) and then they'll ship you fresh blade refills based on how frequently you shave (4 blades are $9). I love their razors and bought the service back in January after one of my friends highly recommended it. So, I also wanted to give the dry shampoo a try. It's amazing! It comes in two tints (light or dark hair), is made of clean ingredients, is unscented (which is huge for me) and also acts as a volumizer/texturizer for your roots. One of my favorite features is the pinhole opening, so you have tons of control
In other random news, we were at our BFFs house for dinner one night last week and they had a knock at their door. Followed by lots of excited screaming. Turns out there were two hot air balloons landing in the elementary school parking lot across the street.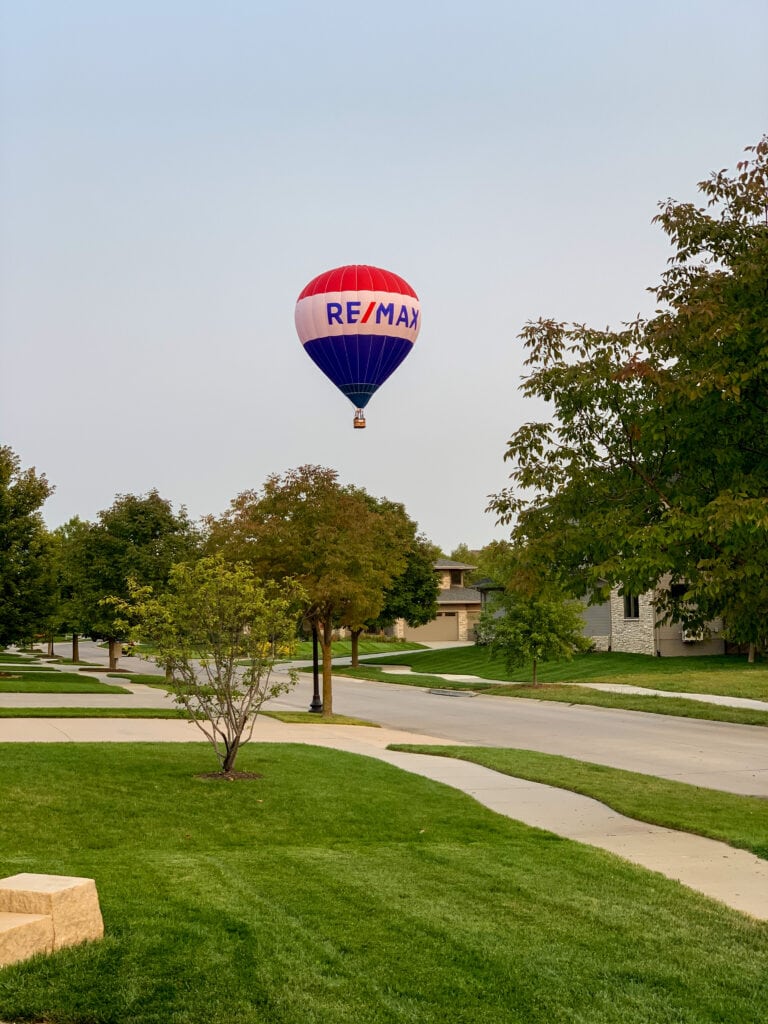 It was actually a lot of fun to watch, as weird and surreal as it was!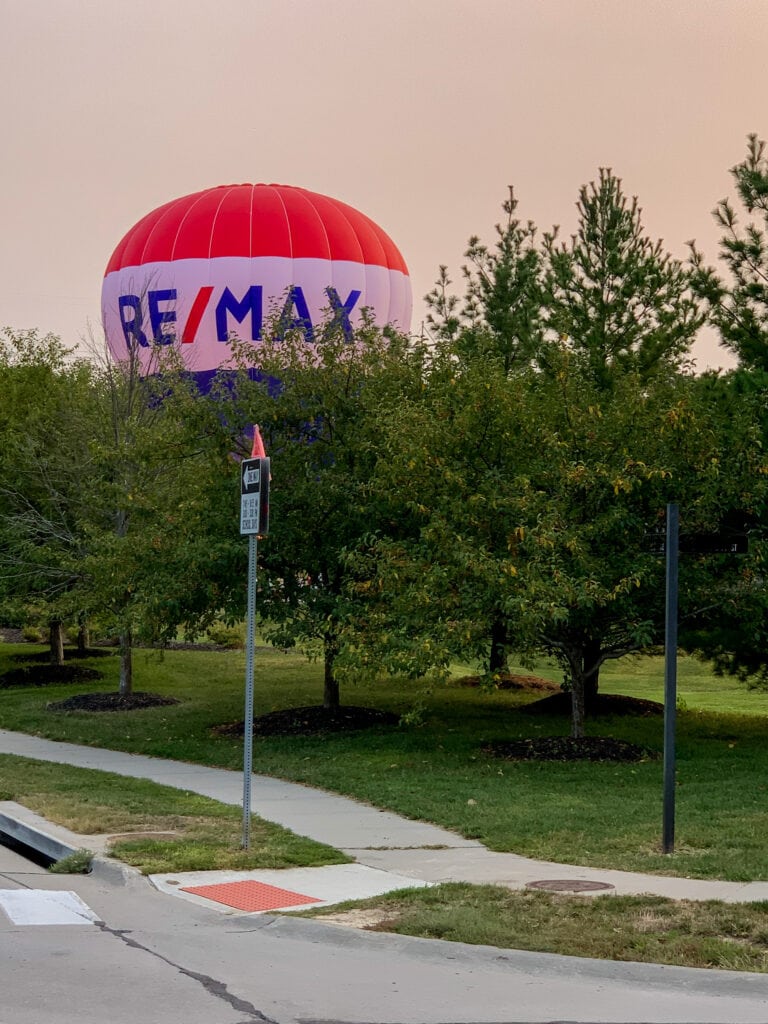 My favorite local home decor store, Amethyst Home, had their three year anniversary sale on Friday! I dropped in early before all their festivities began, but it was fun to see all their fall items. As always, I picked up a new candle and a few other goodies.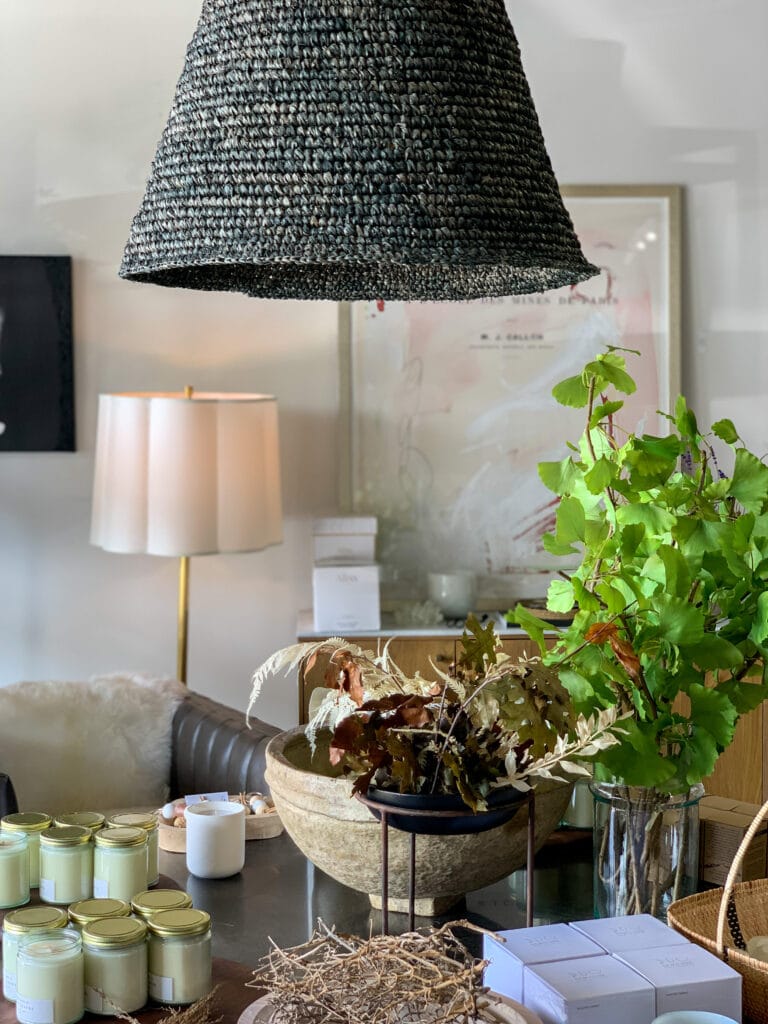 I also bought two of these paper mache bowls and filled one with the white mini pumpkins (also available here) I shared in my Amazon fall decor post last week! I have two sets of the pumpkins here because the bowl I got was rather large. I love how the bowls look like stone but are fairly lightweight!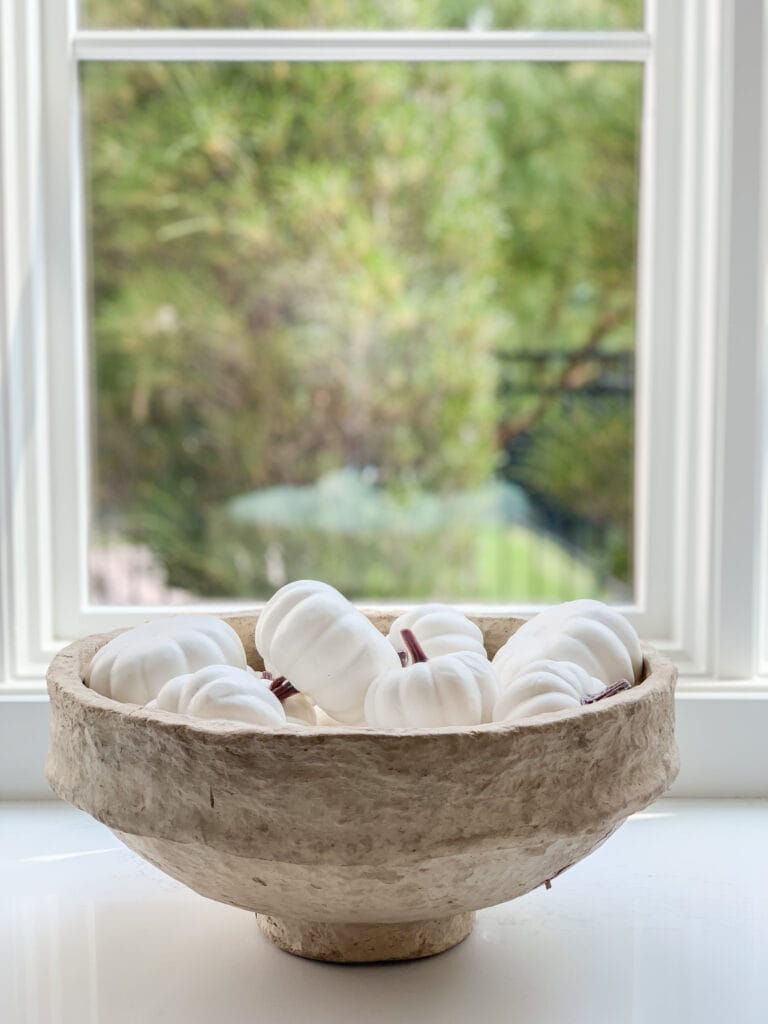 Henley was super excited that I got this brown shopping bag. Doesn't this look like the comfiest bed you've ever seen?!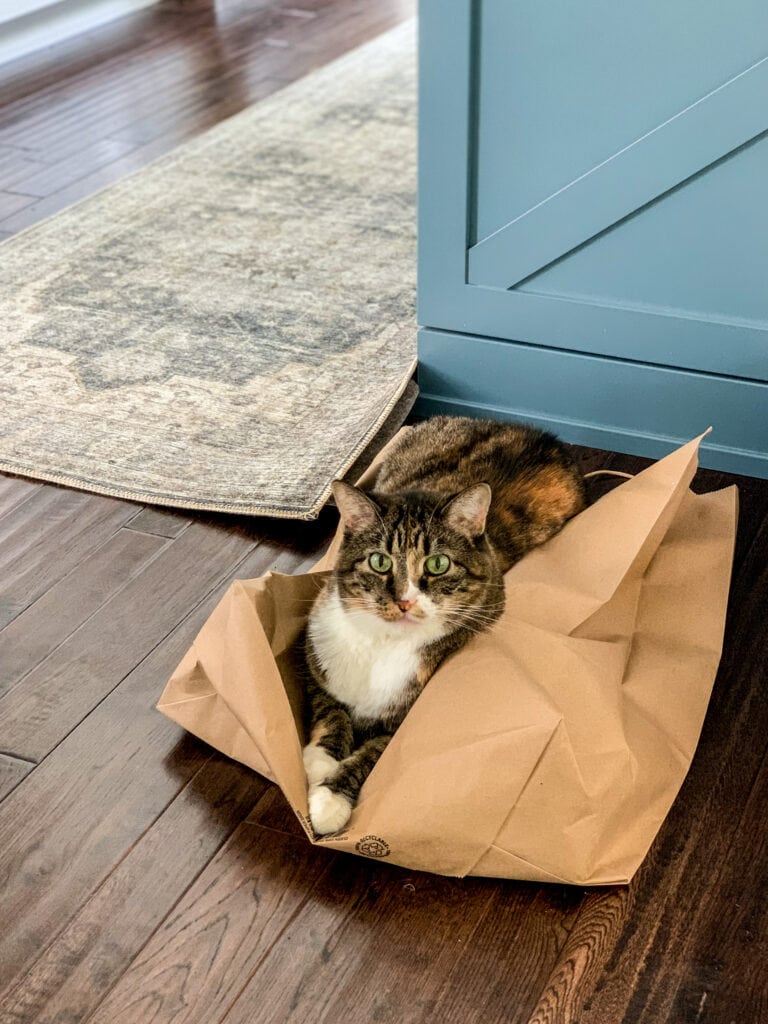 One of my requests for my birthday a few weeks ago was a batch of beef jerky. Kurtis hasn't had a smoker for many years, even though he's researched them, almost bought one, and then would start the process over. So, I forced him to buy one and yesterday was finally the day! It's embarrassing how much I've already eaten but it's so good! He uses the recipe my dad has used for as long as I can remember.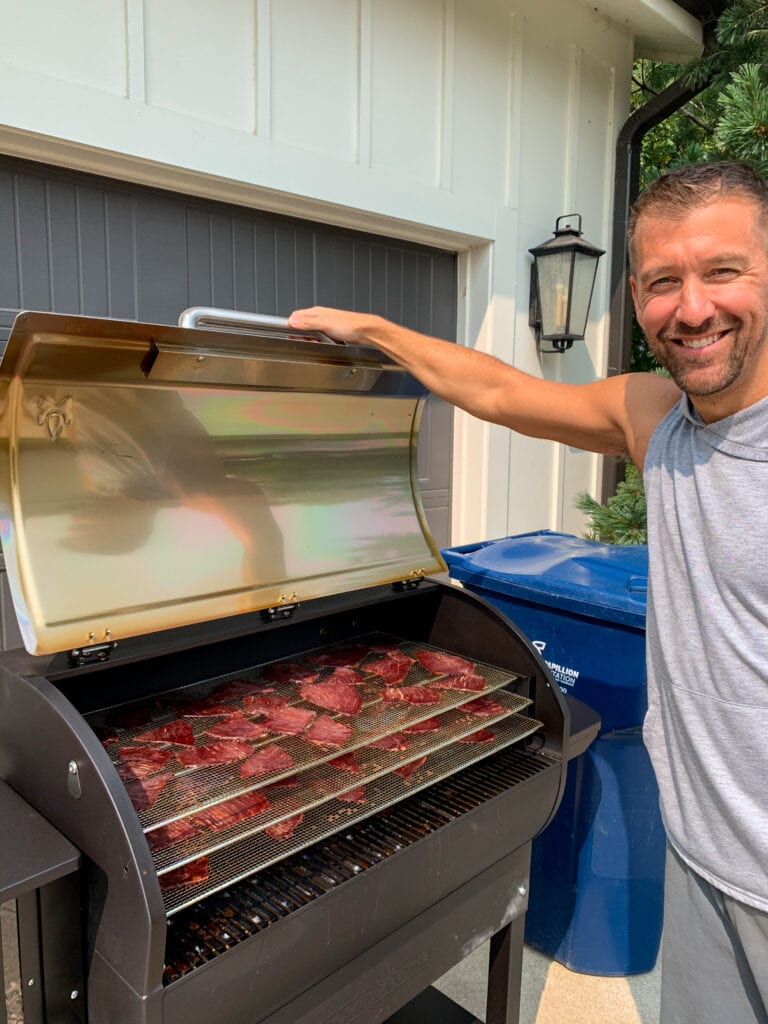 Kurtis and I are taking a bit of a road trip later this week for a belated birthday celebration! We're going to try and fully embrace the fall weather up north. With that being said, our pool is being closed tomorrow. A bit sad that summer will be officially over, but I'm glad we have the trip to look forward to!
Recent Buys & Sales
Following are some of weekend sales that are still going strong! You can see my top picks here.
I hope you all have a great week!
If you would like to follow along on more of my home decor, DIY, lifestyle, travel and other posts, I'd love to have you follow me on any of the following:
Pinterest | Instagram | Facebook | Twitter
disclosure: some affiliate links use