It was one of those weekends where I got a ton done project-wise, but feel like I have nothing to show for it blog-wise. Which always feels a bit deflating when you work so hard but don't have anything to share. So, I'm hoping you don't mind if I share a few progress reports on some projects that will be posted next week, as well as a little recap of our weekend. I may do these more regularly each Monday, if you find them interesting.
The posts may include things you've seen on my Instagram throughout the week, on Facebook, and other items that didn't make the cut but help give some backstory to some of my other projects. I know each of you don't necessarily follow me on every single social media outlet, and sometimes I take that for granted here on the blog and forget that sometimes you don't see everything I post. Let me know what you think!
My husband was gone from Friday of the prior week until late Thursday night (the longest he'd been gone continuously in our marriage), so we originally had planned to chill out at home and not do much. It's funny how those "quiet weekends at home" always turn out to be some of our more productive weekends.
Thursday night, I met Jen from The Striped House and Amanda from Amanda Katherine for some wine and blog talk. They are two local ladies that also happen to be home decor bloggers so it is always fun to catch up!
On Friday, one of the fabrics I ordered for my fall throw pillows arrived. I always get giddy on fabric arrival days, as do the cats because they usually get to "sneak" outside for a few minutes. My second fabric arrived last night and I'm really happy with the direction everything is going – a color scheme totally unlike one I've used before, but I'm pretty sure I love it! I love that this shot also shows the scale of the planter on my front porch. Little Hawkeye (who is actually rather tall) looks so tiny in comparison! I also really need to replace those exterior lights…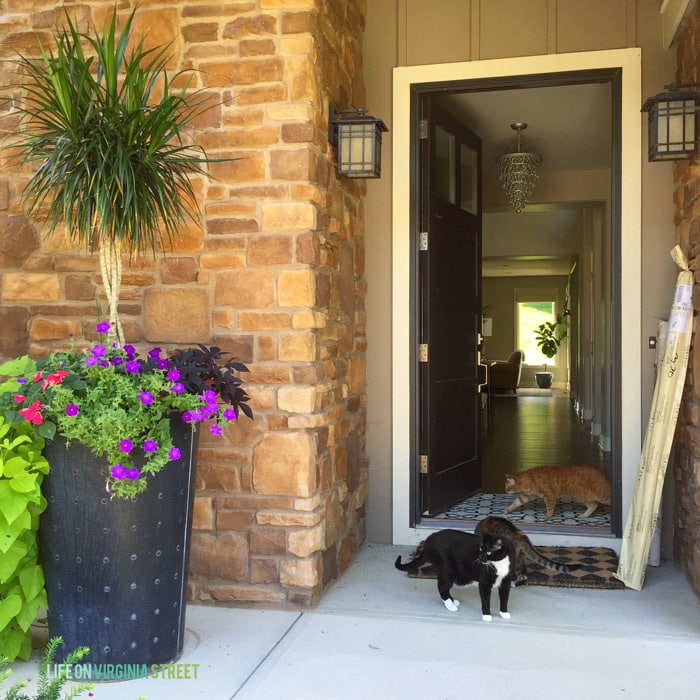 My hydrangeas have been going wild this summer, particularly my limelights. It was fun to clip off some blooms on Friday evening and bring them inside. They smell so good – but unfortunately didn't make it in the house through the night because the cats wouldn't leave them alone…and they were covered in spiders. Oh, the side story Instagram doesn't tell 😉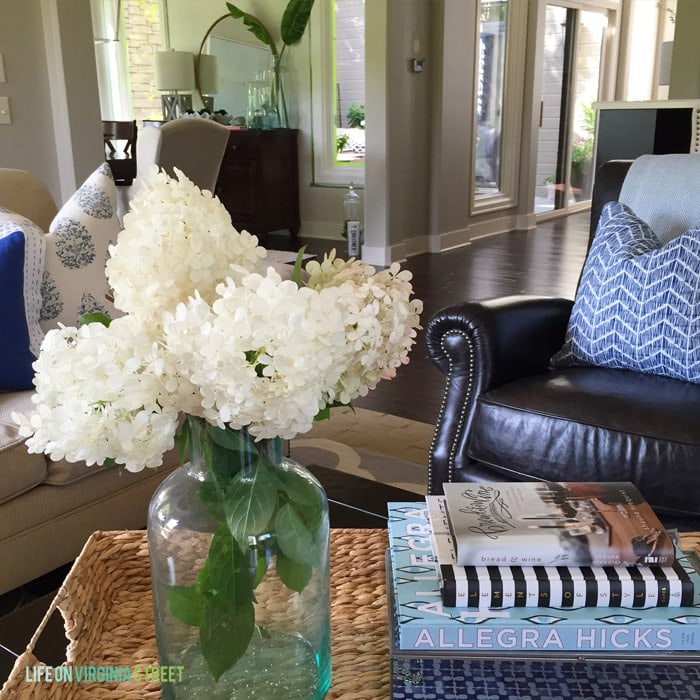 My Annabelle hydrangeas have hit their "green" stage, but I feel like they are equally as beautiful now and I love their round, snowball shapes!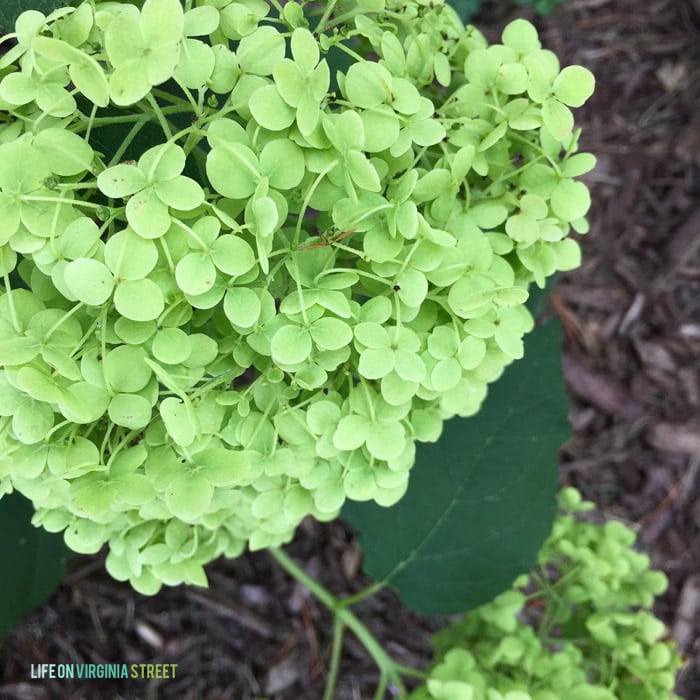 I shared these drapes on Facebook and it seems like everyone that saw them fell in love. I posted them because I love that they are a great alternative to the very pricey Imperial Trellis fabric I love – and they come in five colors and are a crazy good price! They look especially cute against that planked wall!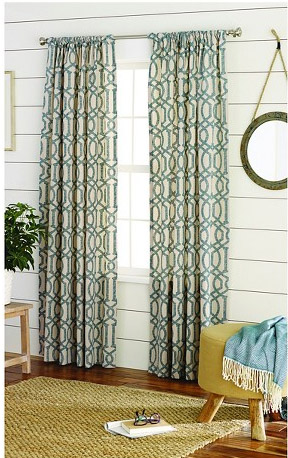 In project world: First up, I'm part of an IKEA Rast Hack contest kicking off next week, and I shared a little preview on Instagram of my project so far. It may be hard to believe, but our printer/scanner has actually been sitting on the floor for the better part of the past year. I figured now was the time to use this challenge to use a piece of furniture that was functional for the space. I'm excited to finally have a home for our printer, and I love that I can also free up a desk drawer or two by storing the printer paper/toner/etc. in the piece as well! Check back Monday for the full reveal. It looks so different now! It really is amazing what some lumber, paint and hardware can do for a piece.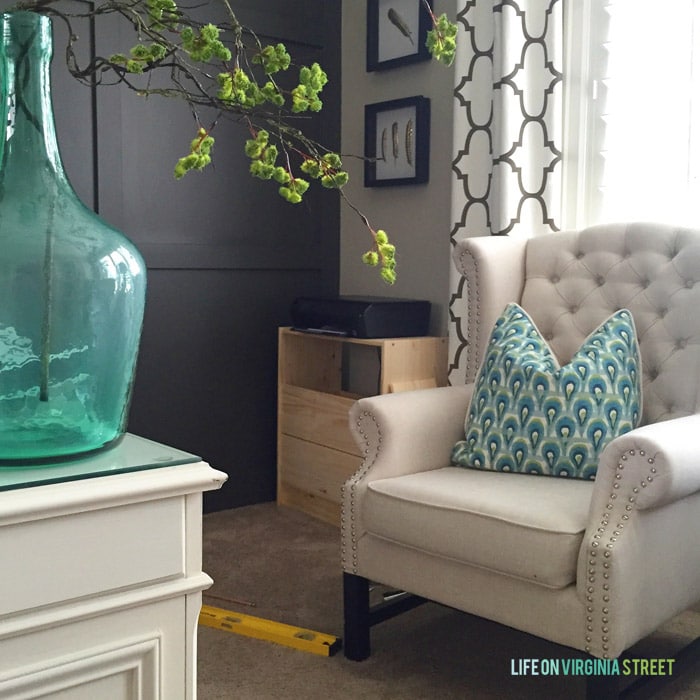 Henley was a huge helper: she laid on the instructions and chewed/shredded cardboard while I built the furniture. Well done, girly.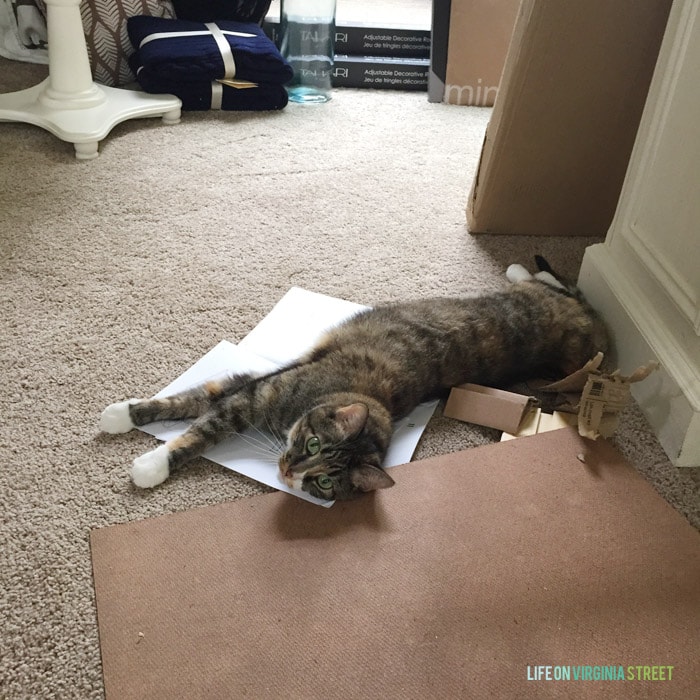 Next up. The dining room. I should really stop talking about the space because I feel like I keep jinxing the reveal. BUT, I'm fairly confident next week is the week. And now that you've all waited so long, I hope you aren't all terribly disappointed when I actual reveal the new space. The important thing is that I really love how it is coming along and feel so much better about the lighter and brighter look! I finally worked on the window and door trim this past weekend.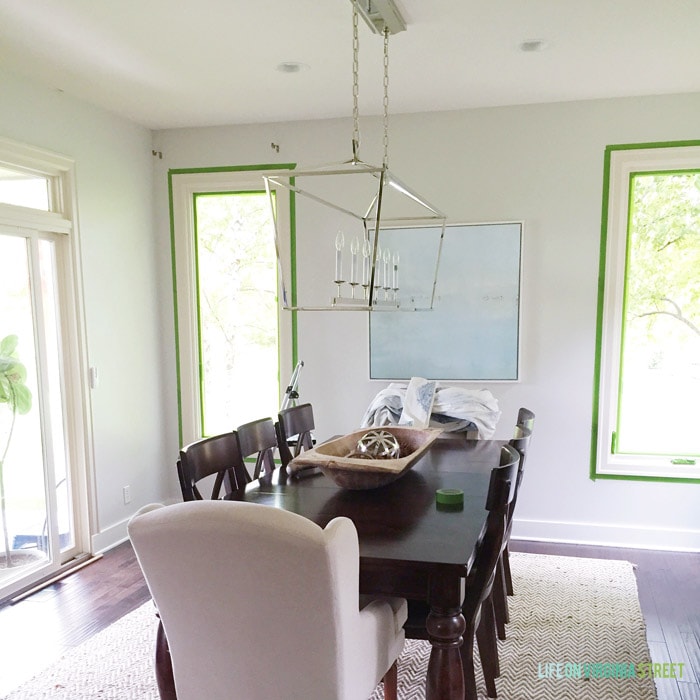 Saturday afternoon when the first coat was on the two windows and doors, I crashed in the courtyard on our DIY Outdoor Couch. After seeing John Acuff speak at Haven (he is beyond hilarious, by the way), I picked up his book Do Over and got a few minutes into it before I crashed. The book is actually really good, I was just really tired!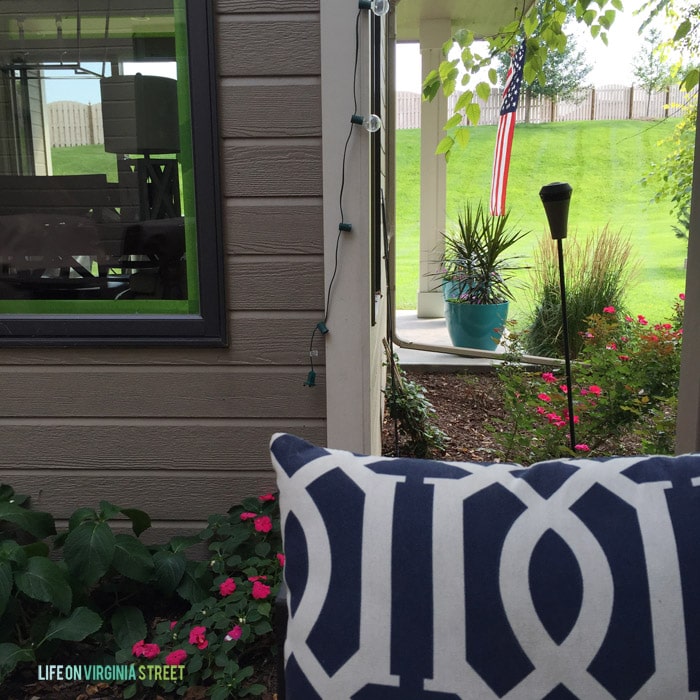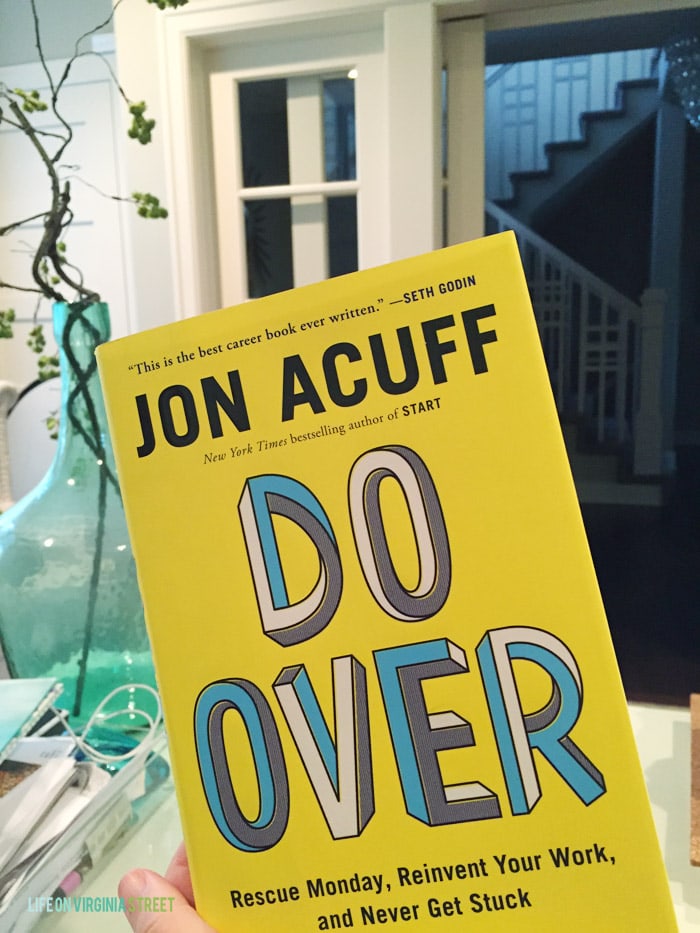 I got back to painting on Sunday, and in the next photo you can see 3/4 of the window frames painted (the left side on each is the old color). I can happily report that ALL of the trim has now been painted and I just have to hang the remaining curtain rods and style the space!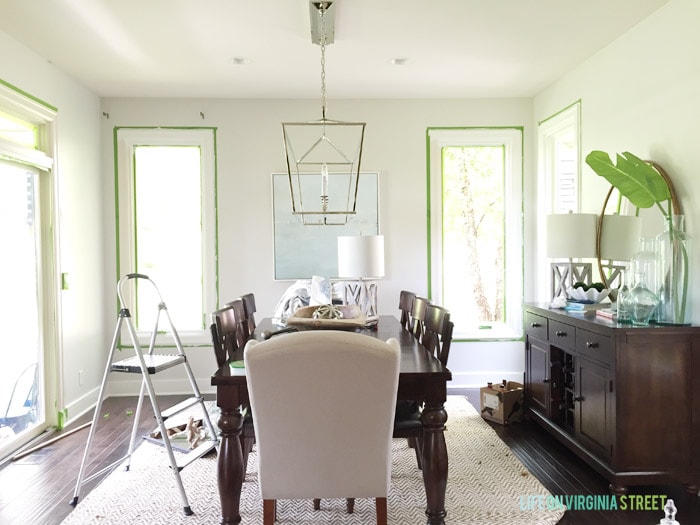 Admittedly, I had a breakdown Sunday night when I realized there was a drip mark (or two) on the door trim. It was the last section I worked on and I think I added a little too much Floetrol. I was physically exhausted at that point and a few tears were shed. Nothing a few episodes of the The Good Wife couldn't fix. Although, hello. Talk about another meltdown. I won't share any spoilers on prior seasons, but something happened and I lost it. Again (season 5). I borderline stopped watching, but now I'm sucked back in again.
As you can see it was a busy weekend even though I don't have any reveals to share with you. I hope these types of posts keep things more 'real' around here.
So what do you think? Do you guys like to see posts like this one with random updates/a snapshot of real life? I know sometimes it's a fine line between real life/the work behind the blog and oversharing and/or being redundant with posts on other social media channels. I'd love to hear your thoughts if a week/weekend update review post would be interesting for you! I hope you all had a great weekend!
If you would like to follow along on more of my home decor, DIY, lifestyle, travel and other posts, I'd love to have you follow me on any of the following:
Pinterest / Instagram / Facebook / Twitter / Bloglovin' / Google
disclosure: affiliate links used