Last week was a very busy blogging week with my fall home tour, back patio makeover and my guest bedroom makeover (in addition to the regular Wednesday Watch List post). So, I didn't get a chance to do a weekend update last week. I would have skipped it, but it was action-packed with the Labor Day holiday so I'll be including it today's weekend recap. Lots to cover!
We decided to make Labor Day weekend a four day weekend for us, and it was amazing! We had a lot of work to get done, but it was definitely equal parts work and play! When I got home from work on Thursday night, I had some gorgeous flowers waiting for me from The Bouqs. We also met with another landscaper and pool company to go through some more final plans. I hope to share more on Friday or early next week!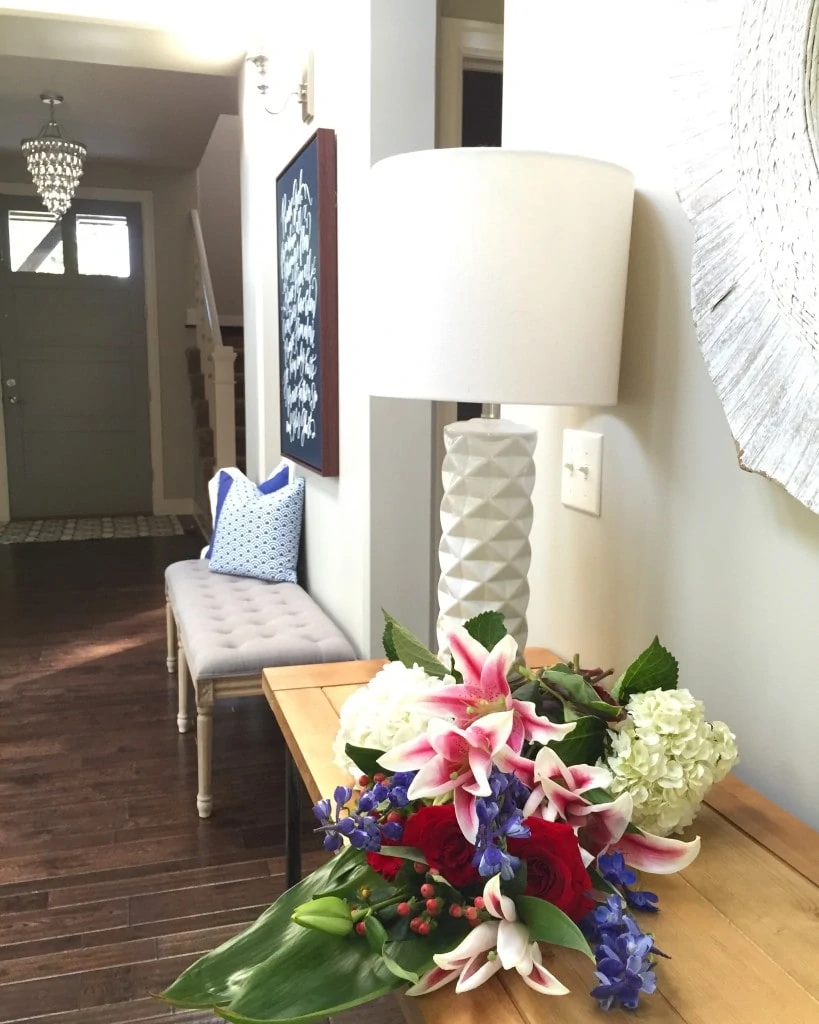 Friday morning we were up bright and early to work on our patio makeover. I spent a few hours on it each morning over the long weekend yet it seemed to go by so quickly!
On Saturday, we went to my friend Jill's birthday party at Infusion Brewery. She and I have birthdays a few days apart (although she is a few years younger) and we had so much fun celebrating together. We watched a few football games before heading out to dinner and then crashing in bed by 8:30. Let's just say Sunday morning was a struggle!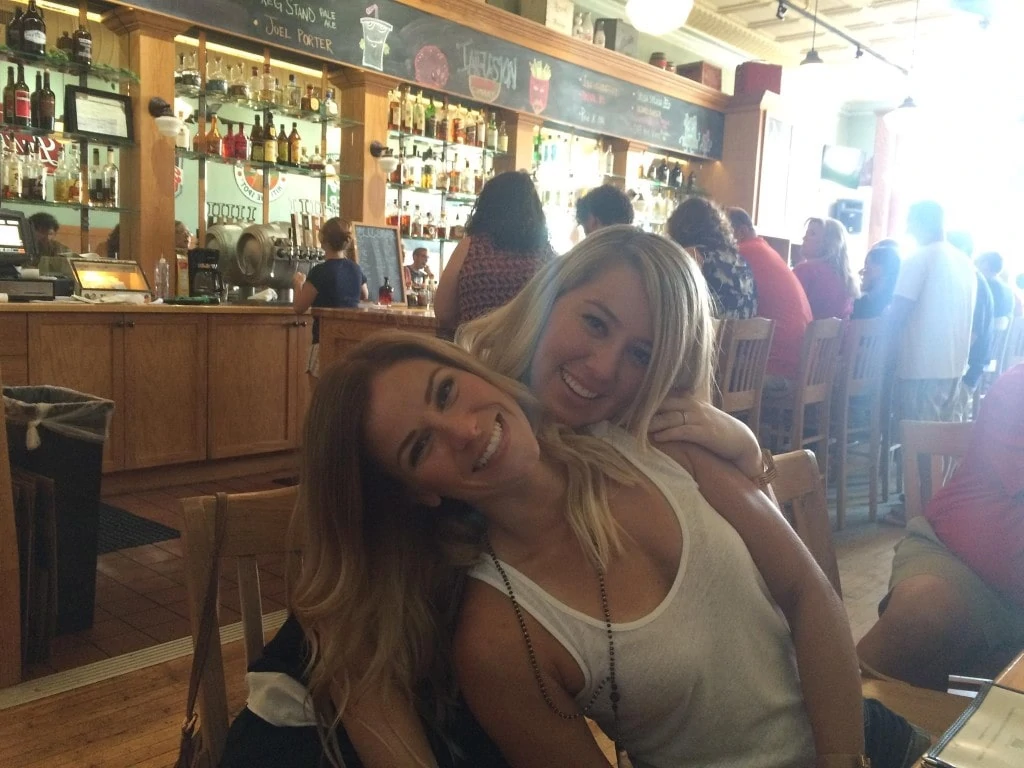 Sunday morning I shot the photos for most of my fall home tour. After a lot of recommendations from other bloggers, I ended up order this lighting and umbrella kit from Amazon. It seems to be working well! There is definitely a slight learning curve but it has already made a huge difference in lighting darker areas that only receive light from one direction. It is certainly helping to eliminate those dark shadows I struggle with!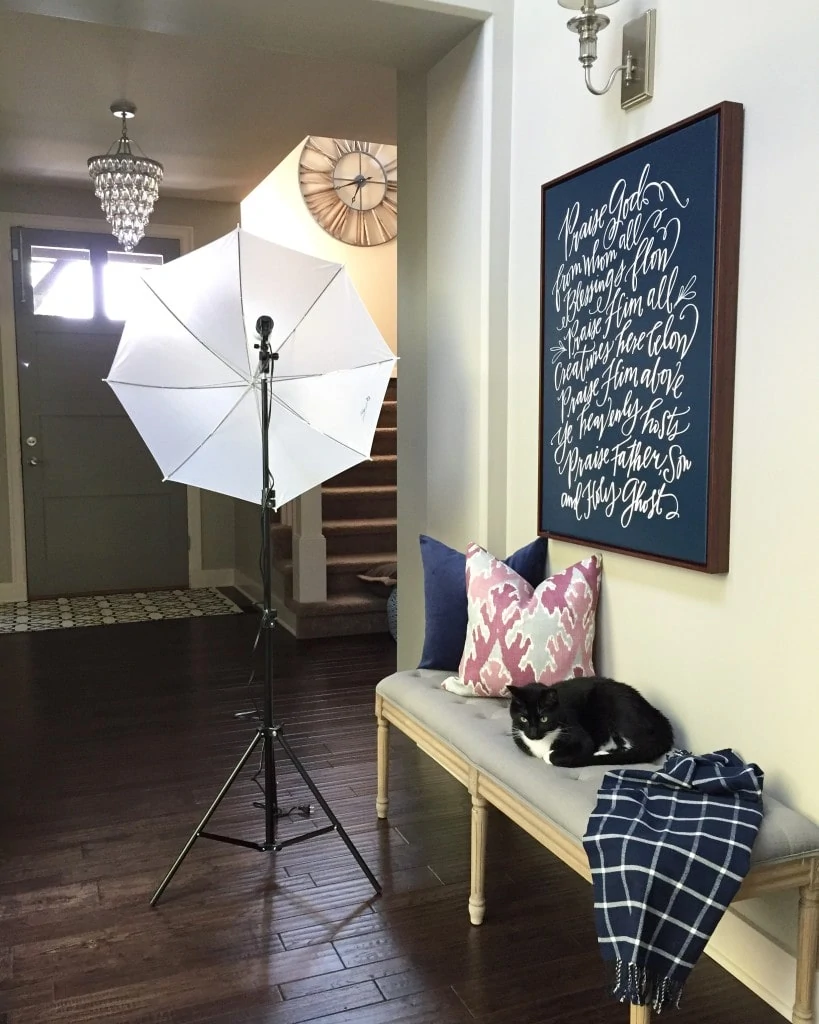 That Sunday was also my birthday. I'm officially closer to 40 than 30. What?!?!? I'm still not even sure how this happened. My sister-in-law and brother-in-law invited us over for homemade pizza, cheesecake and some competitive rounds of euchre. It was such a fun way to celebrate my birthday!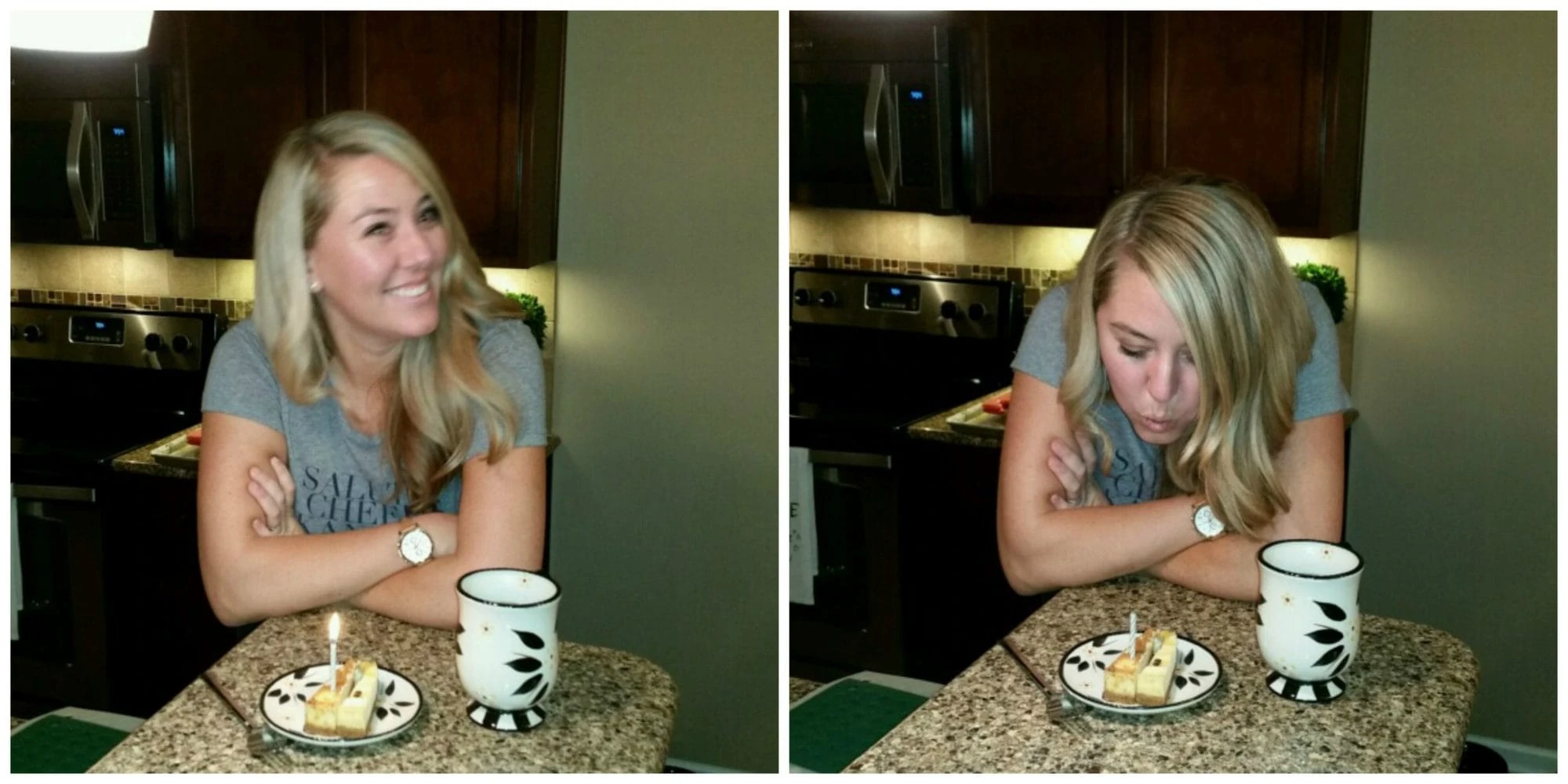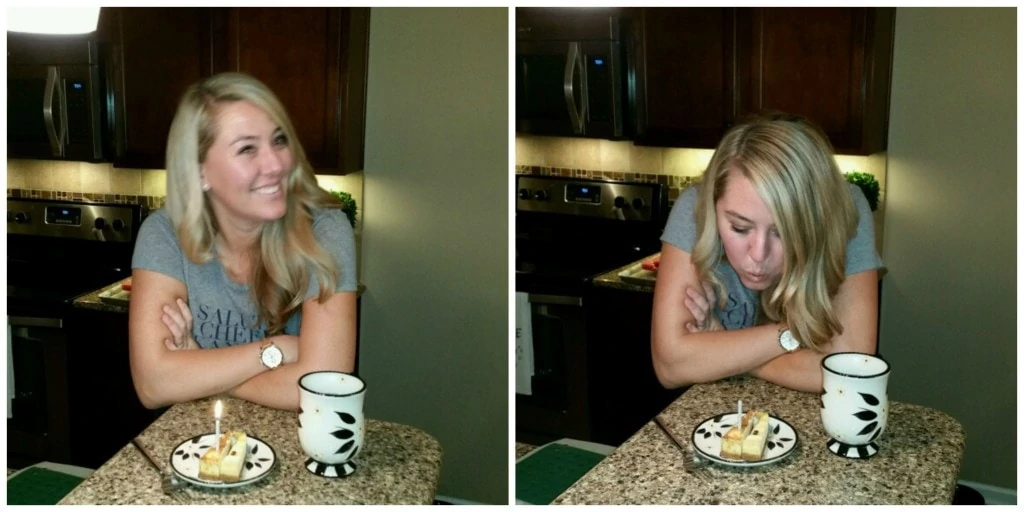 On Monday, I wrapped up my guest bedroom makeover and while I was meticulously hanging ever single crystal, my two little girlies took Labor Day to heart by sleeping while I worked over them!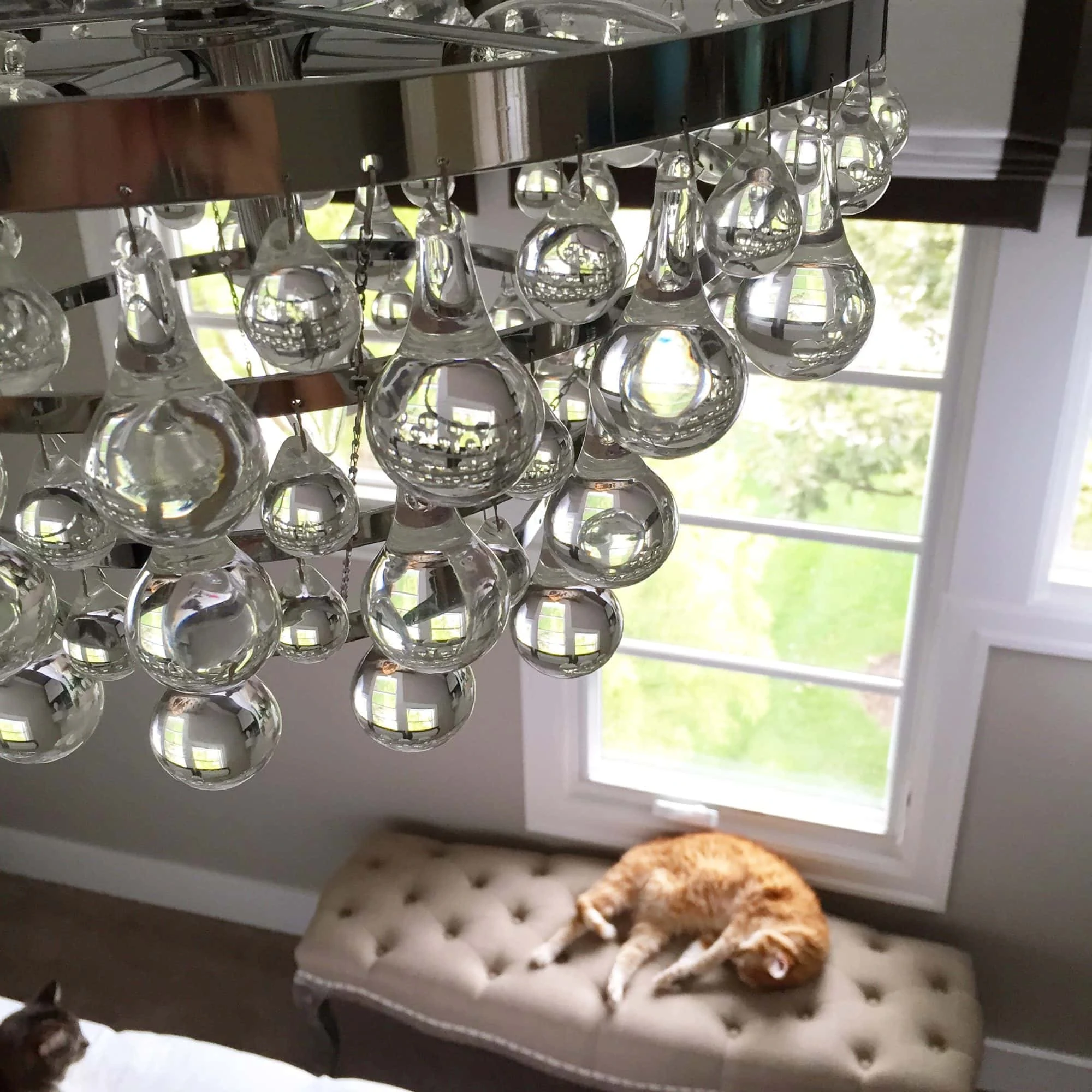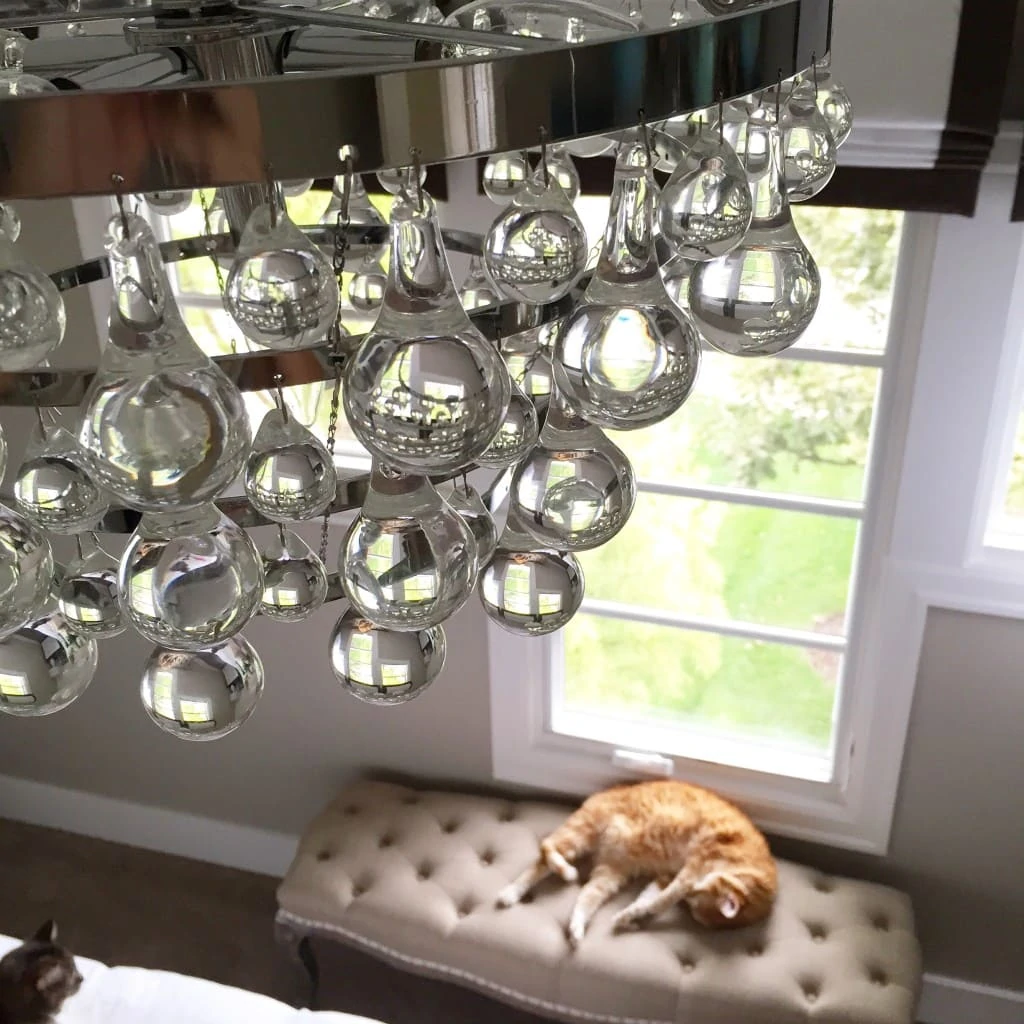 This weekend we decided to lay low. I have a meeting I am jointly planning here in Omaha for our clients so I will be out of of commission  most of Wednesday thru Sunday. I really wanted to enjoy some down time before, what will likely be, an action-packed and potentially stressful week.
I awoke Sunday morning to this Instagram tag from my friend Brooke at All Things Thrifty. The funny thing is, Claire from Claire Brody Designs had told me the exact same thing a few weeks ago. I don't watch Bachelor in Paradise but I looked through Juelia's feed and I could definitely see where they thought we looked alike, in some photos more than others. The crazy thing is, when I Googled her, I saw she co-founded a successful insurance brokerage (which is scary-close to my exact profession). So, if you've seen the show, you'll have to weigh in with your vote on whether or not we look alike!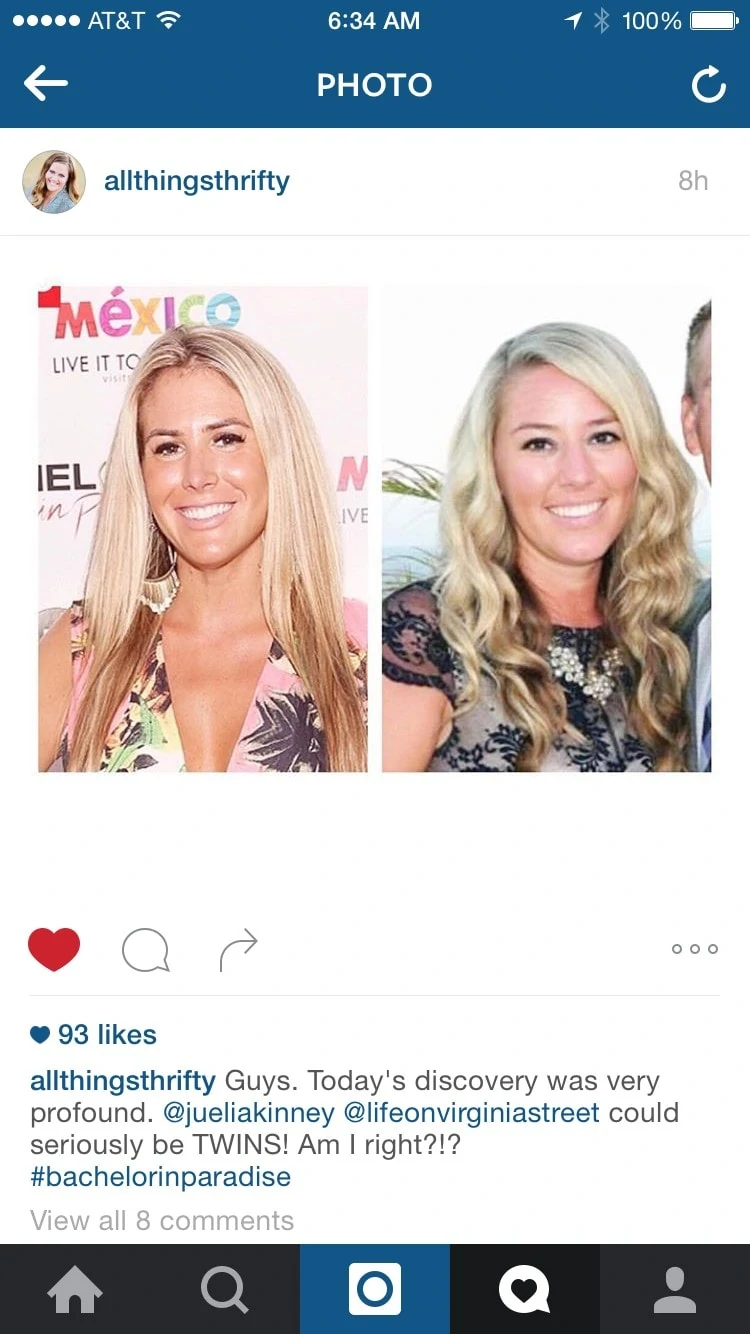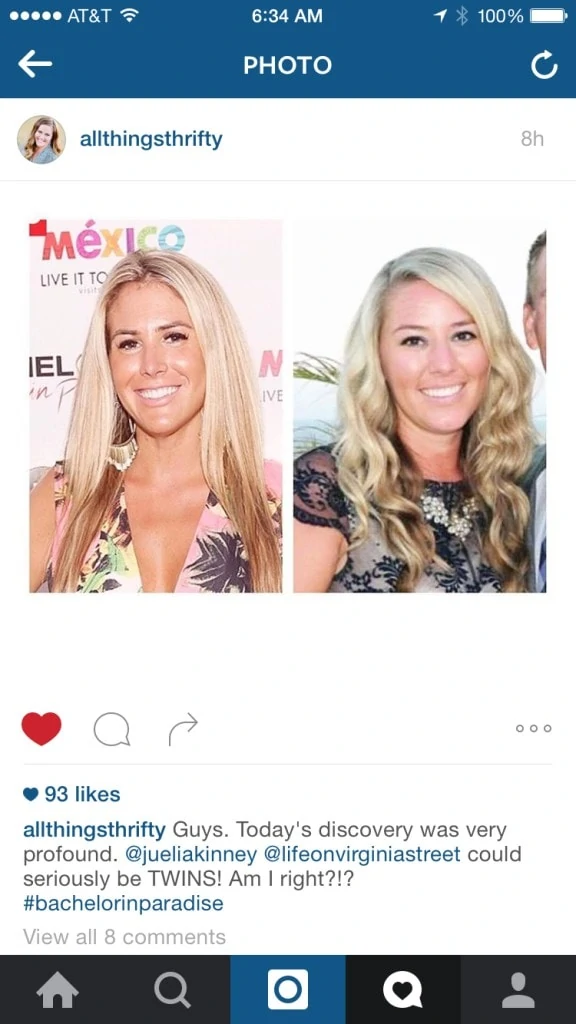 I had to get some non-glamorous DIY projects done on Saturday – i.e. unpack suitcases that had been packed still for three months and handle the clean laundry that had been piled in my room for three weeks. You know, the really fun DIY projects 😉 The cats don't get to go in our bedroom unsupervised, so they're always in heaven when they think they have "snuck" in.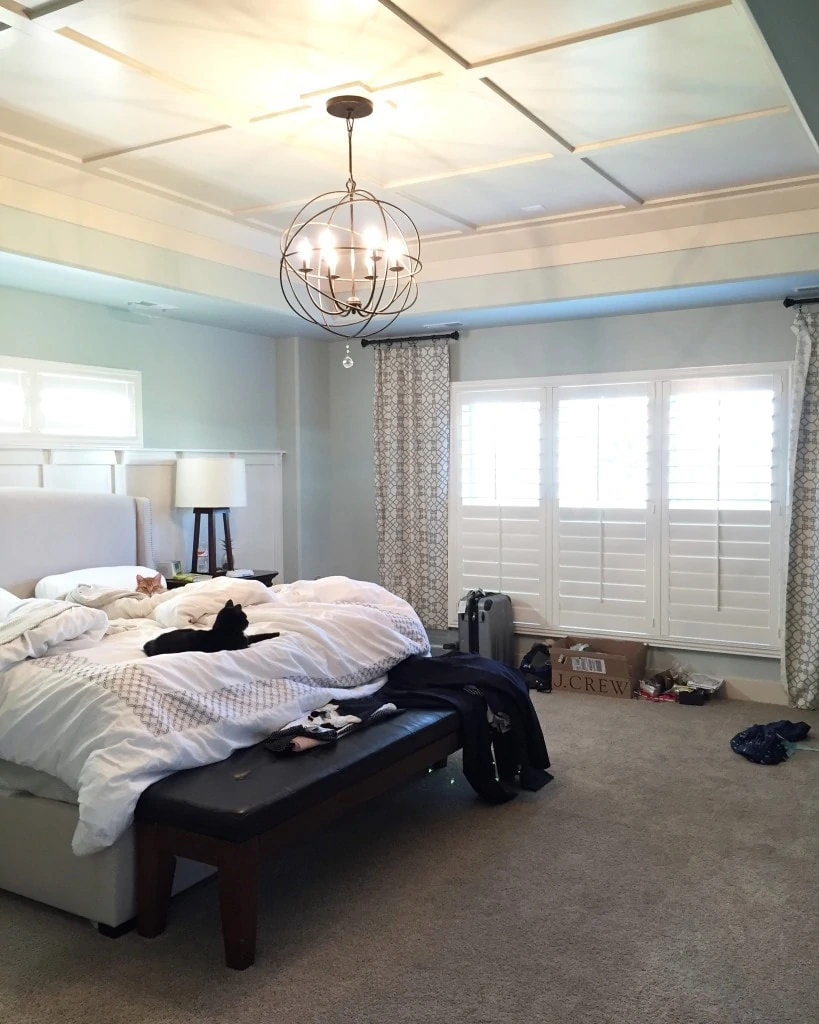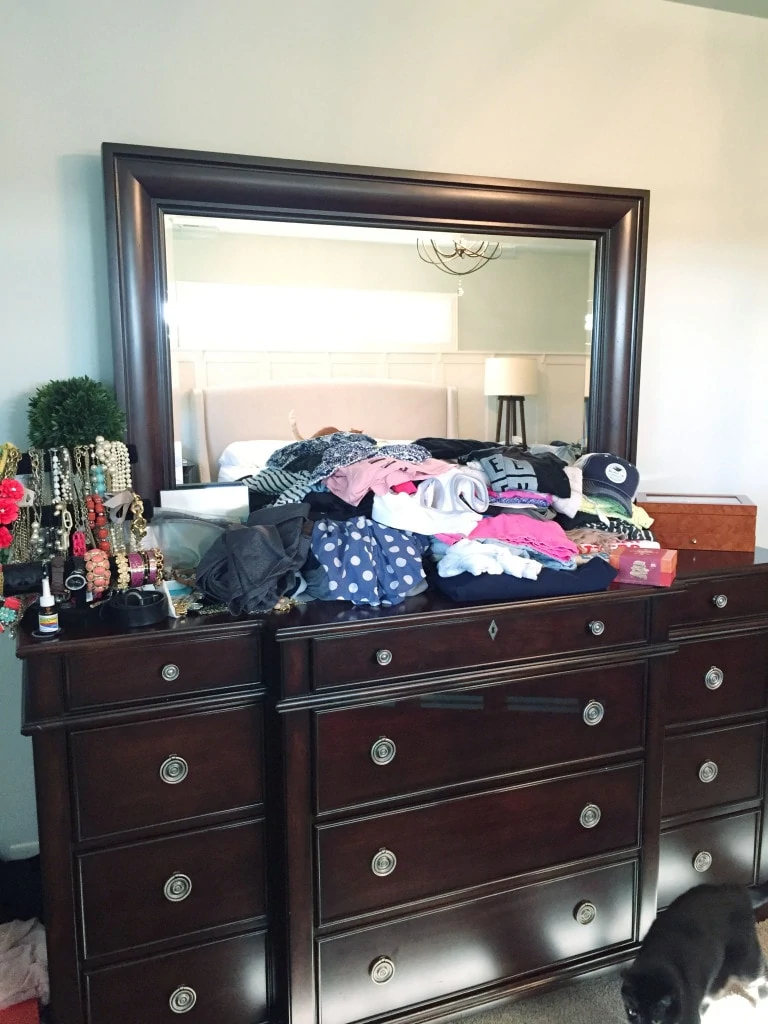 After grabbing some lunch, we ran to Target to pick up some snacks and drinks for the evening's festivities. We've talked about buying a Dyson for some time (we've heard they work well with pet hair) and almost bought this model. However, I saw this vacuum online and the price seems great. Have any of you had any experience with either of these or another vacuum you love? It's pretty much the last thing I want to spend money on, but it's kind of one of those necessary evils. The one we use now is over a decade old and is just plain heavy (and I can't imagine all that efficient). The Dyson line is all 10% off on Cartwheel right now so it seems like a good time for us to buy.
On Saturday afternoon/evening, we went with my sister-in-law and brother-in-law to our friends lakehouse, only about 30 minutes from Omaha. Because the water is a bit cold now, and outside temps were only in the low 70's, there were very few people out. It was so beautiful and peaceful! That is until the Iowa and Nebraska football games started 😉 We had a great night watching football, playing games, and laughing (a lot)! Such a beautiful setting!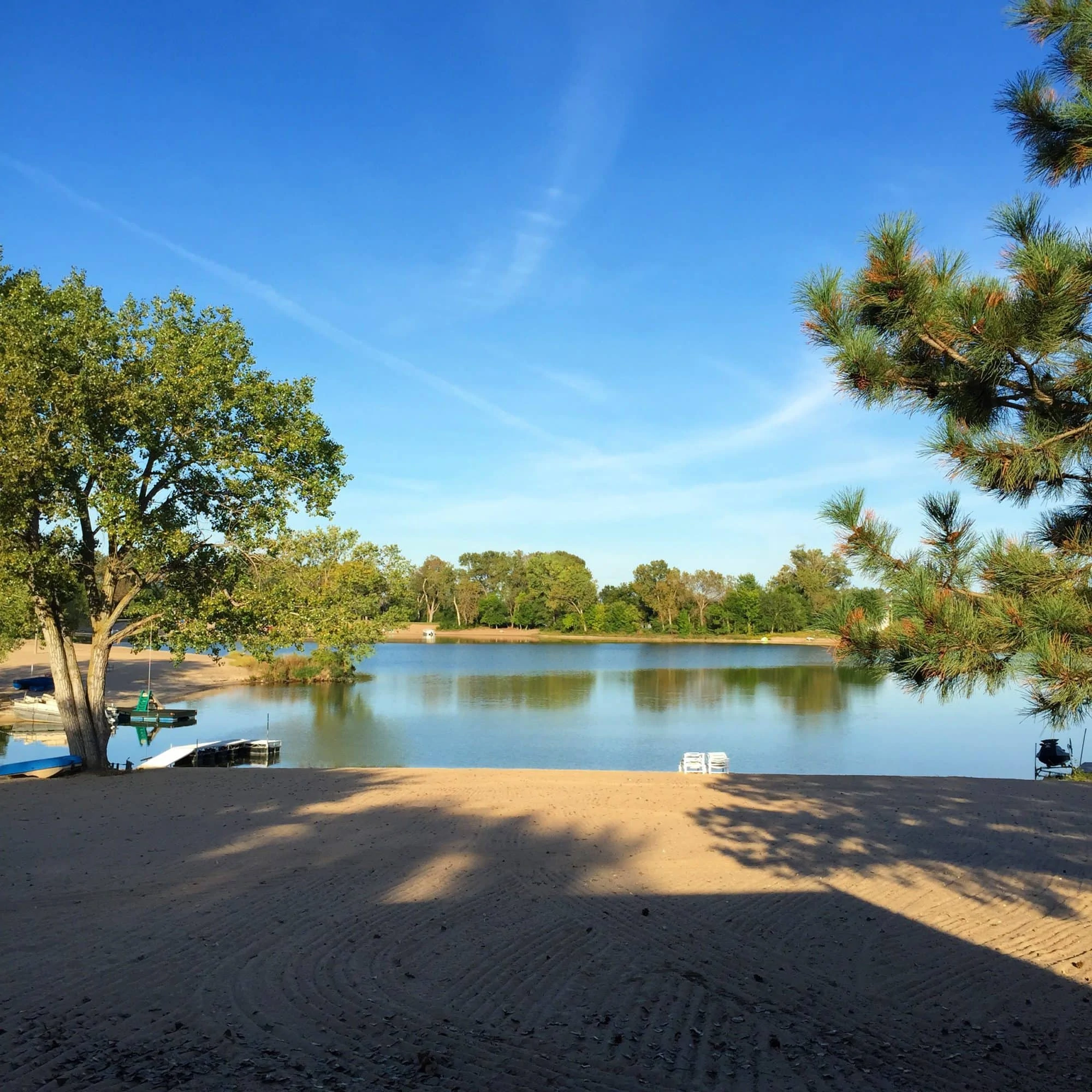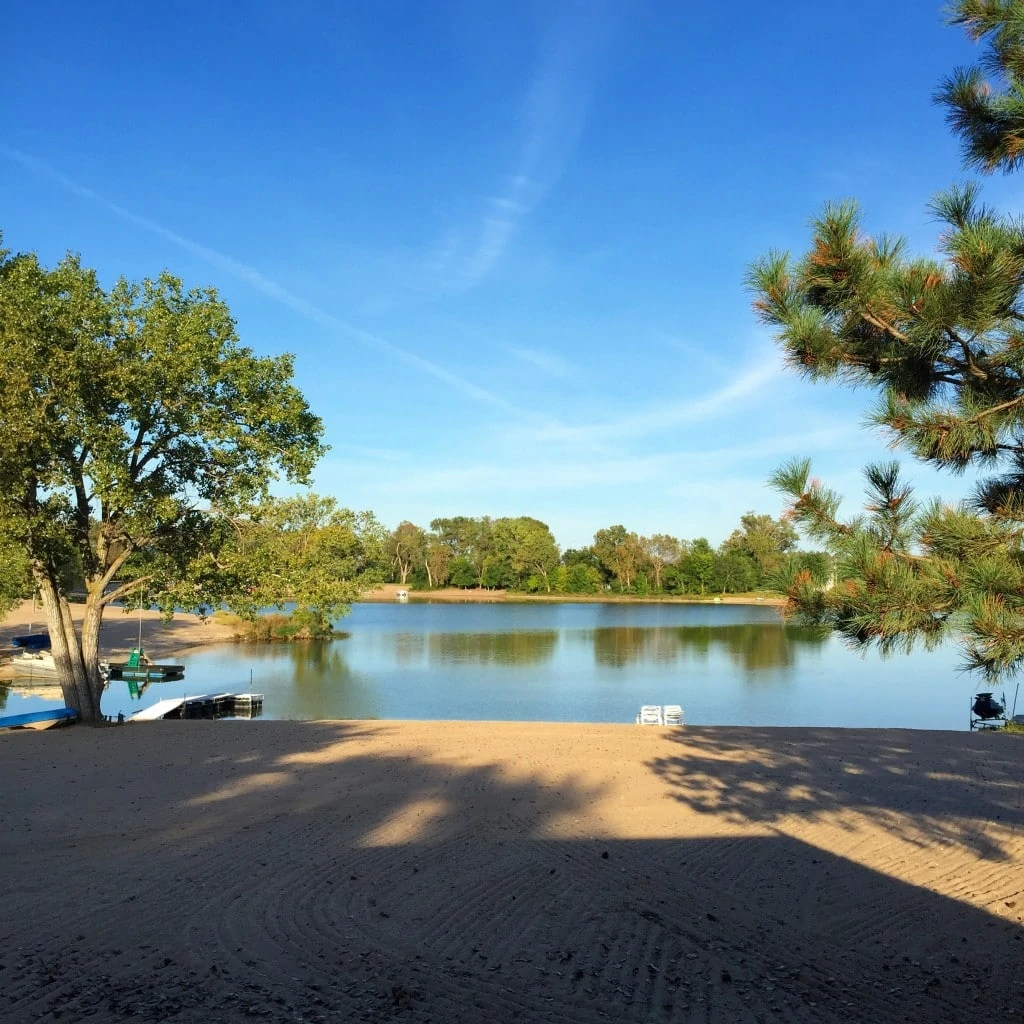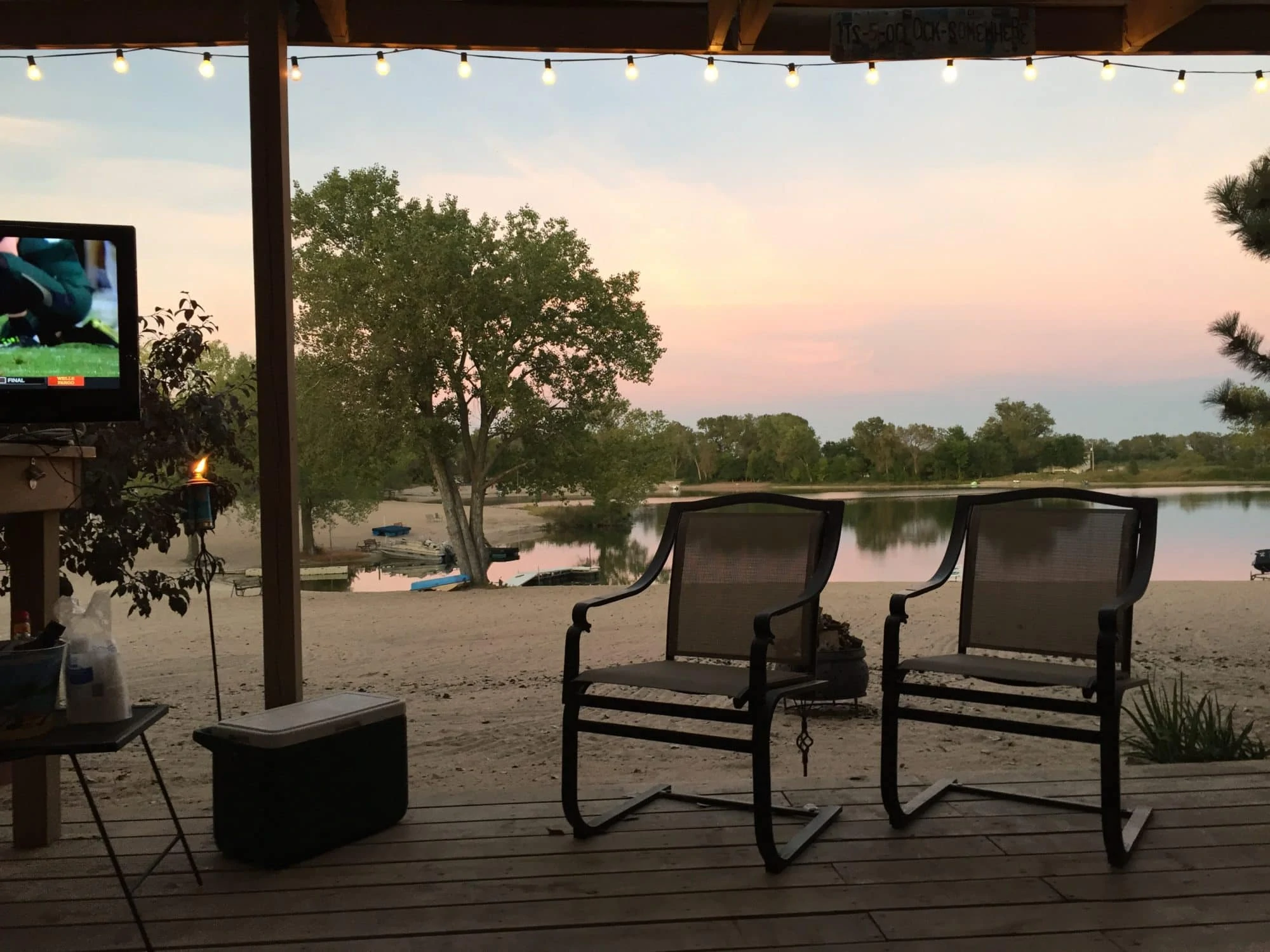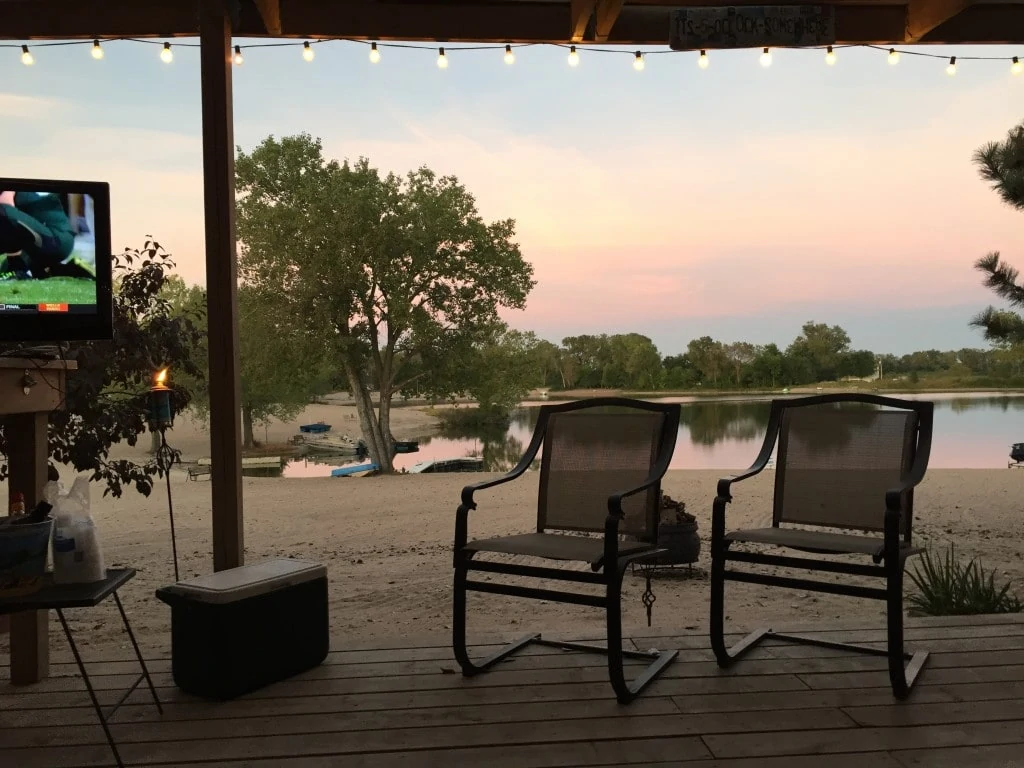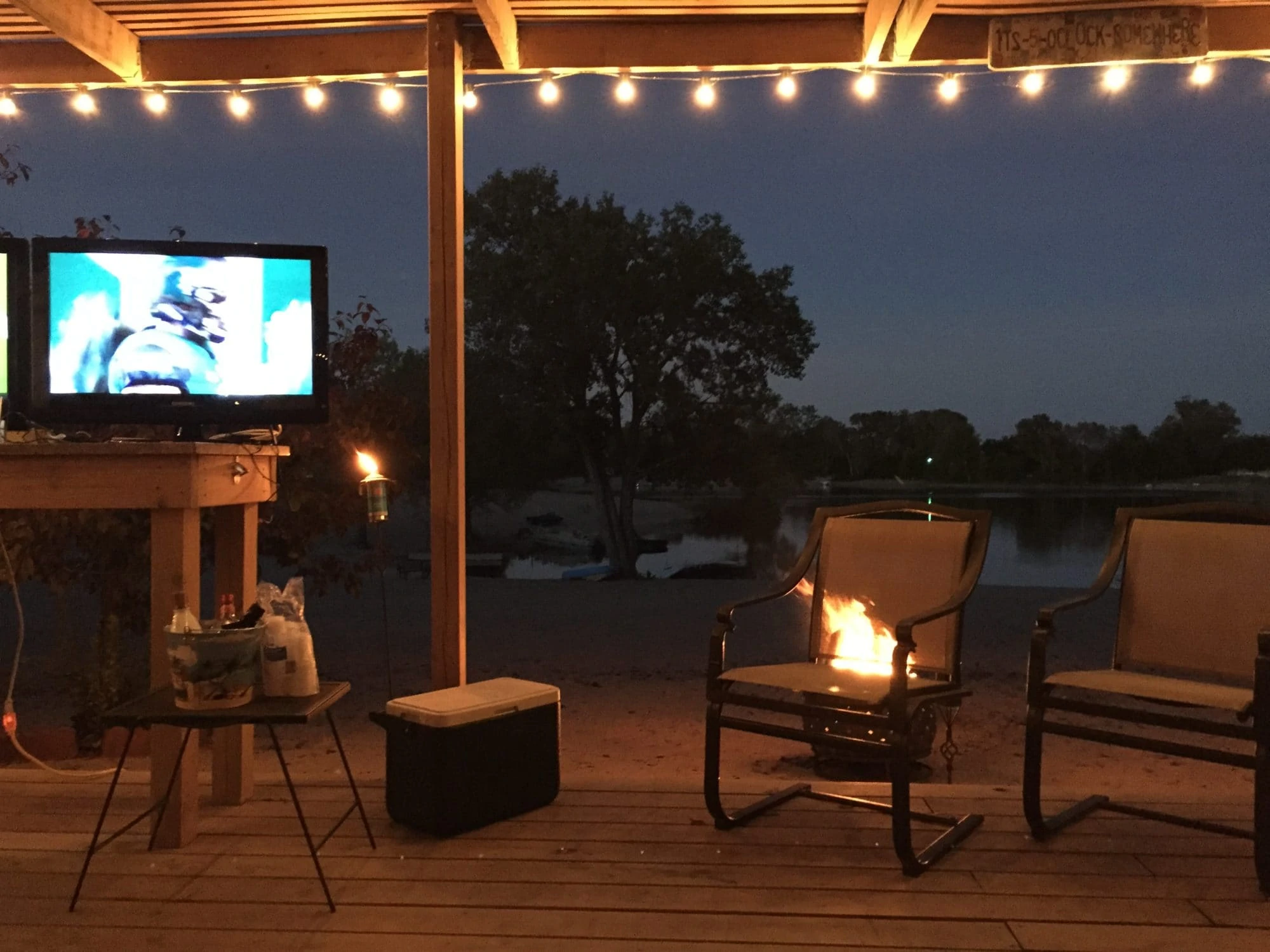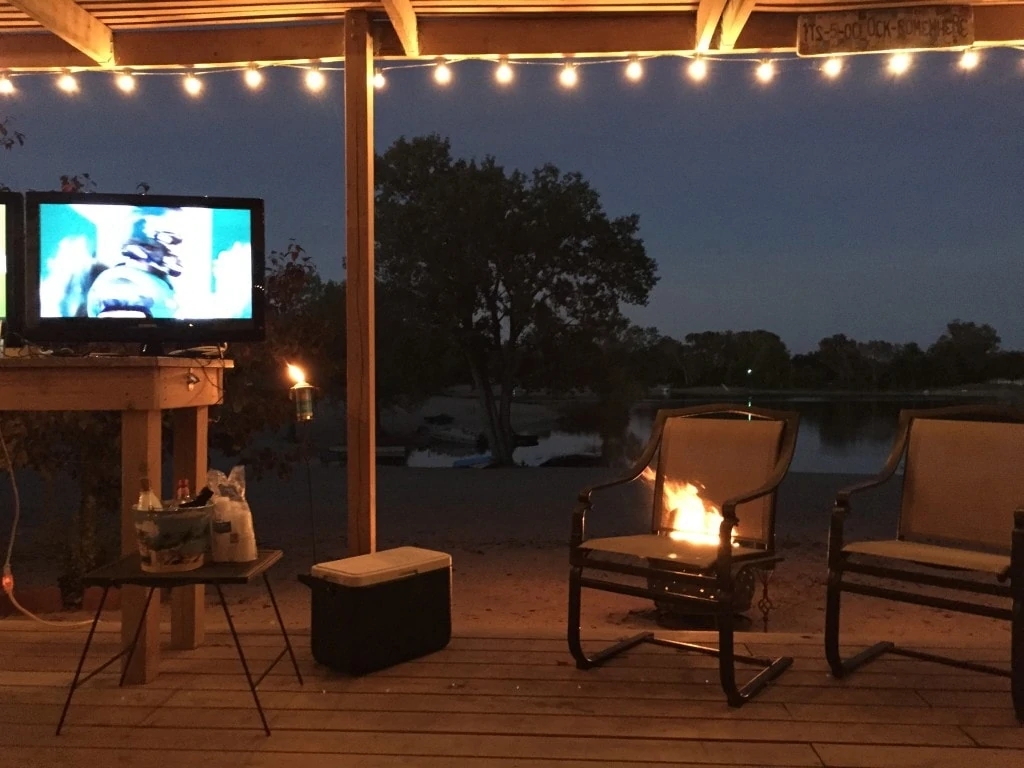 After church yesterday, I wrapped up a project for Eighteen 25 which is going live today! The project is for their Spooktacular September, so if you're looking for any Halloween inspiration at all, you need to stop by their blog! Every day, two Halloween themed posts go live! I'll be sharing more details on this Creepy Felt Ruffle Wreath in the coming weeks, but for now you can check it out on their site!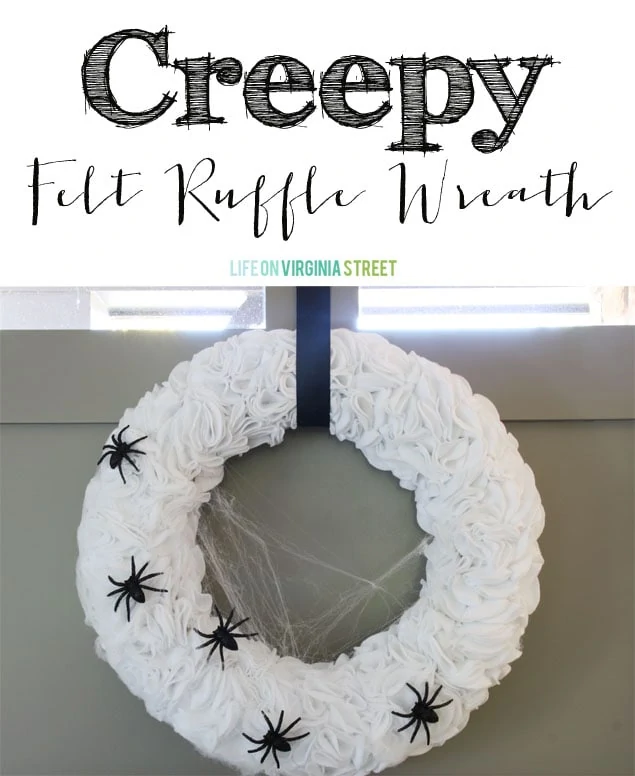 I then headed out to our outlet malls to try and find a cute, professional dress for my meeting this week. I came up empty-handed in that regard, but I did pick up this blue flannel shirt and this magenta flannel shirt, along with a few pairs of my favorite tights.
I caught this cute shot of Henley and Hawkeye on the bench in our entryway late Sunday afternoon.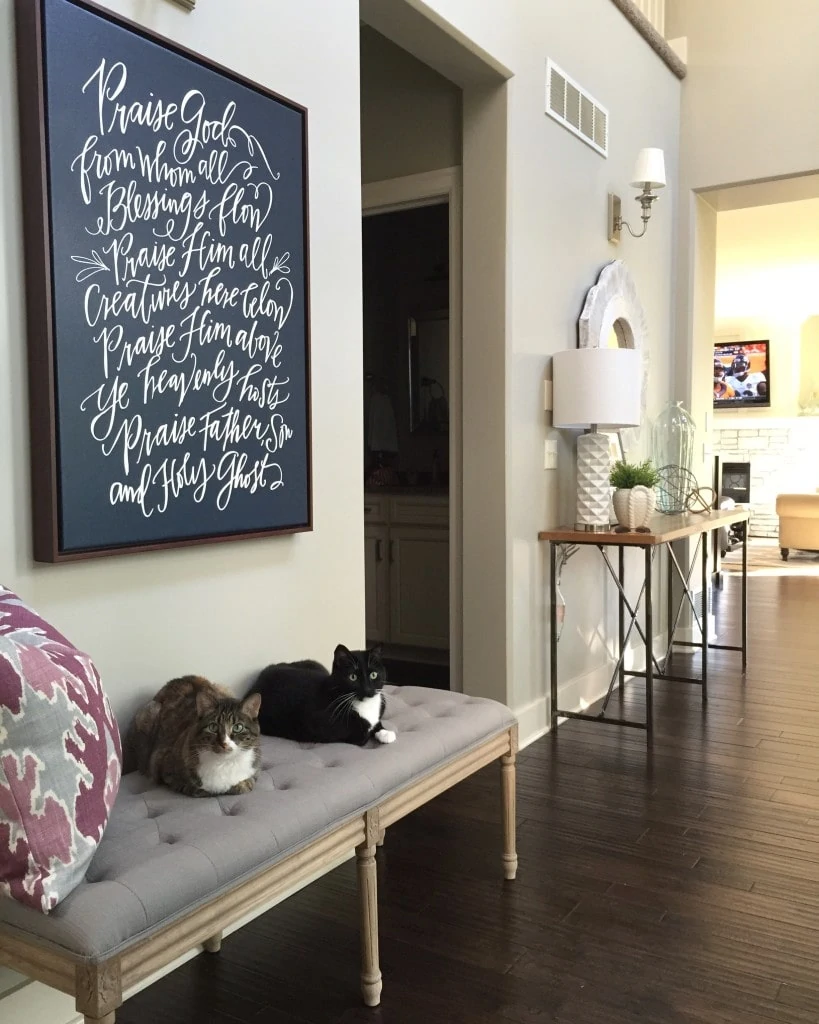 I hope you all had a great weekend! Check back tomorrow for an amazing giveaway I have just for my blog readers. Lastly, if you haven't entered to win the trip to NYC, be sure to do that as well!
If you would like to follow along on more of my home decor, DIY, lifestyle, travel and other posts, I'd love to have you follow me on any of the following:
Pinterest / Instagram / Facebook / Twitter / Bloglovin' / Google
disclosure: affiliate links used