Well, it turns out my last weekend recap was back on December 12th and I have no idea how we're nearly five weeks past that date! The holidays always seem to go by in a blur. I won't go into every little detail of the past five weeks but will hit on the highlights (some big ones!) along with more details on this past week. Then I have some questions for you at the end of the post! Prepare yourself for a brain dump.
We spent Christmas in Utah with my family and had a wonderful time!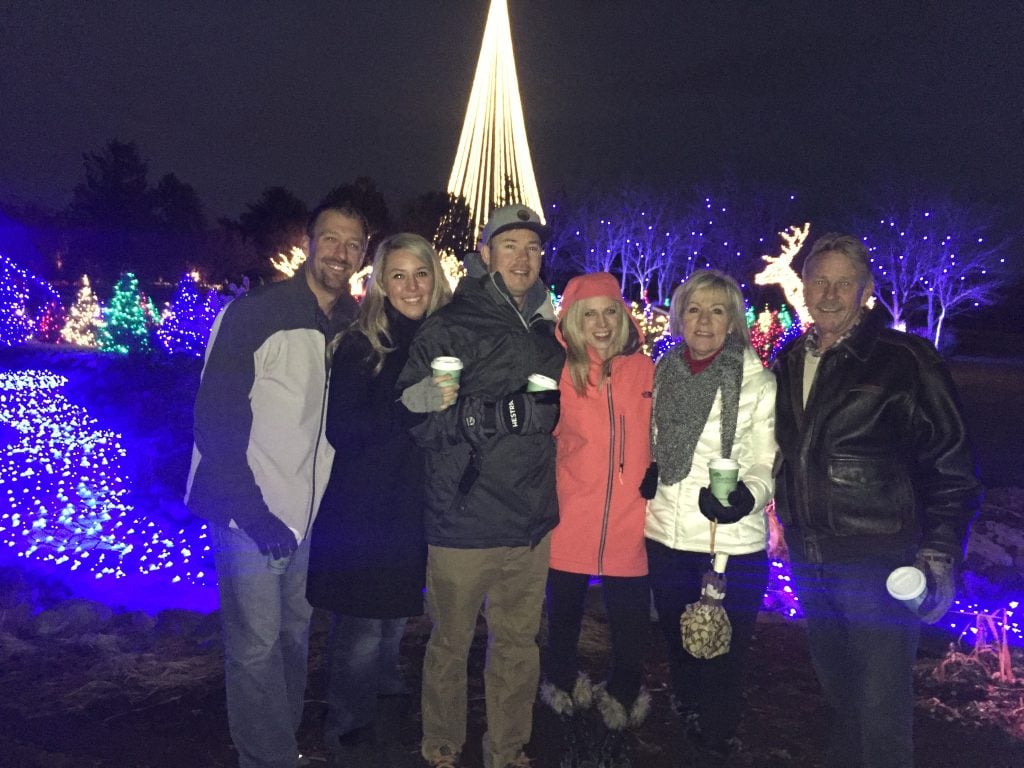 Utah never disappoints on the "White Christmas" front!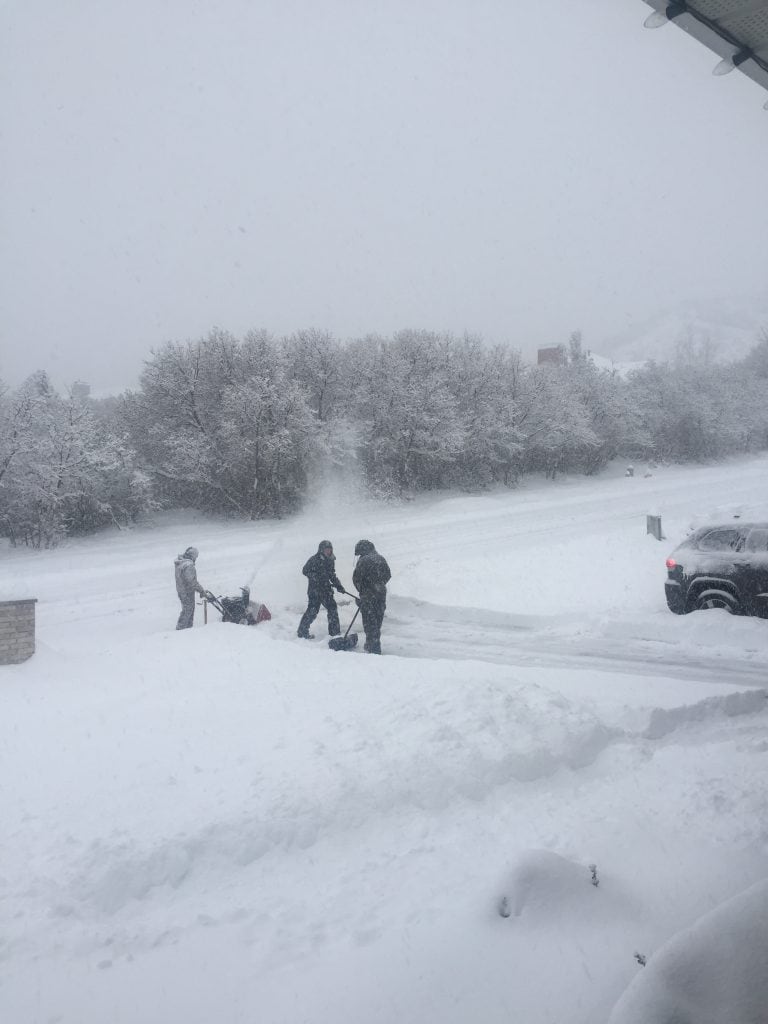 New Year's weekend, we headed to Iowa to celebrate Christmas with Kurtis' family. Here's Kurtis with the other "kids" sprinting to his stocking as soon as he was allowed 😉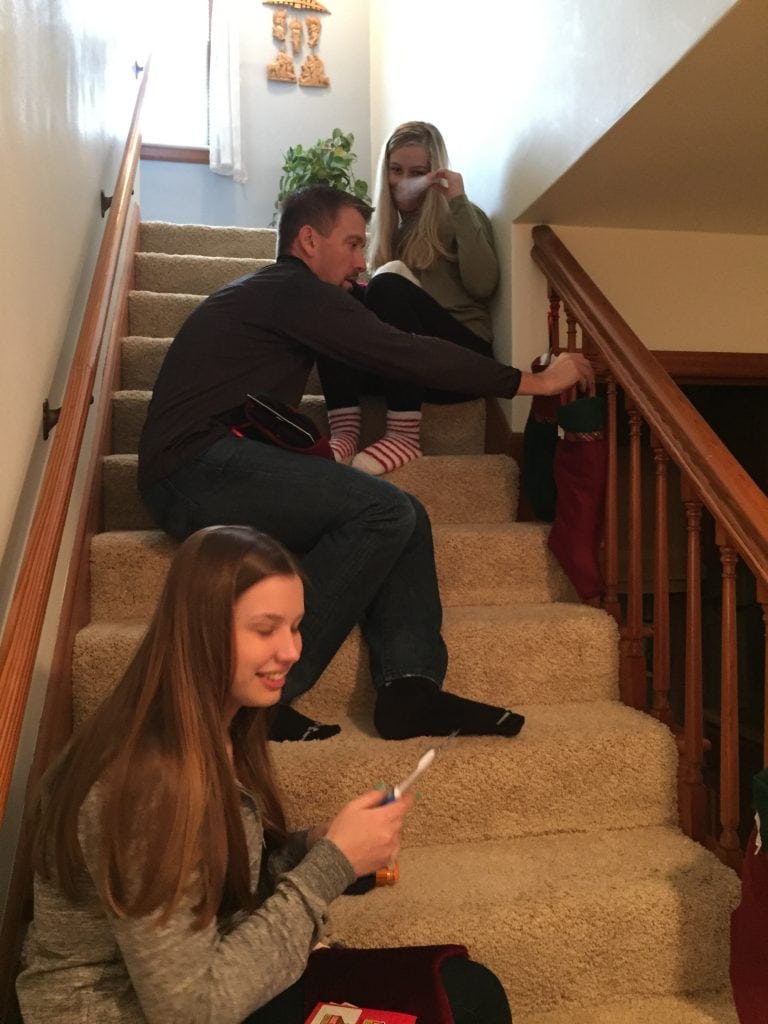 I've been in major purging and cleaning mode around here. That weekend I also cleaned out my closet and sent four garbage bags full of clothes to Goodwill. There's always something so great about starting the New Year off with a lot less crap! I still have a long ways to go but it felt good to give the clothes to clear some out and help others that need them more than I do. I think I was also just burned out from spending so much time behind a computer that it felt good be doing something a little more hands on.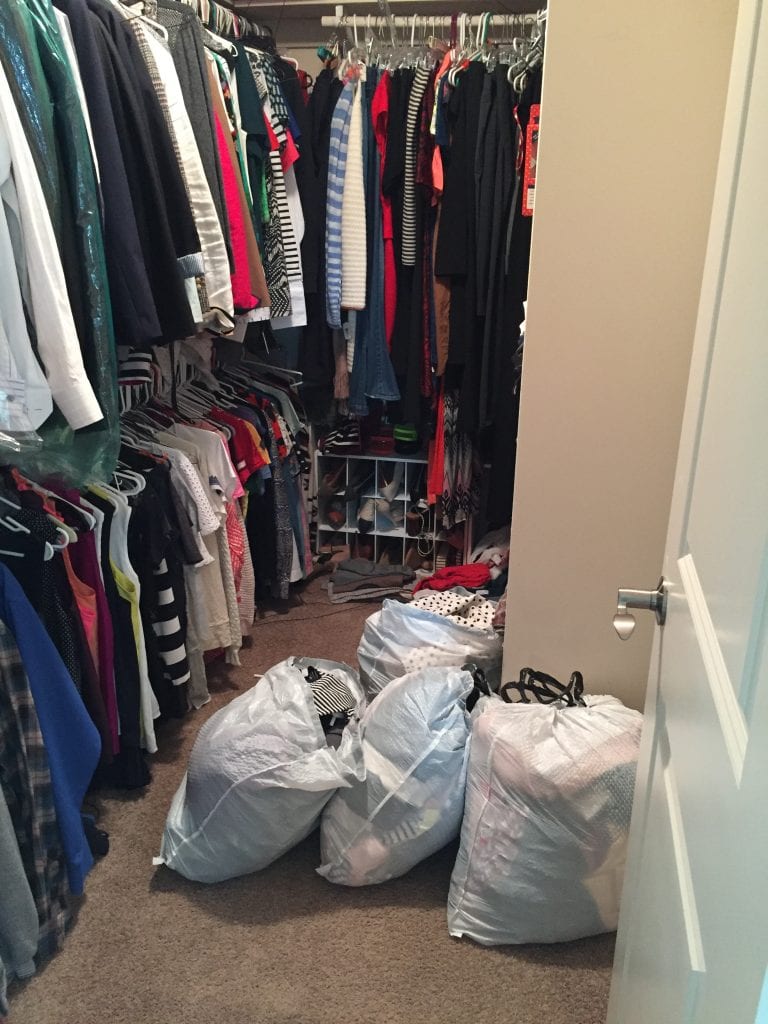 And in other exciting news, we went under contract last week for a new rental property! It's the same floorplan as our first rental and it's only a few minutes away from our house. Something we've realized is worth paying a little extra for. Although this property is newer than our first one and has some upgrades in the kitchen, there is quite a bit of paint work I'll need to do. The good news is, I'll plan to share a post on how to remove stripes (or zigzags) off your walls…and trim and vents and smoke detectors. I've always wondered how big of a pain it would be to paint over the stripes in our guest bedroom (because of the thickness of that second layer of paint near the tape lines), so now I'll know. We close on the property at the end of February, and we're pretty much designating March the month of rental clean-up and prep so we can get it occupied by April 1st!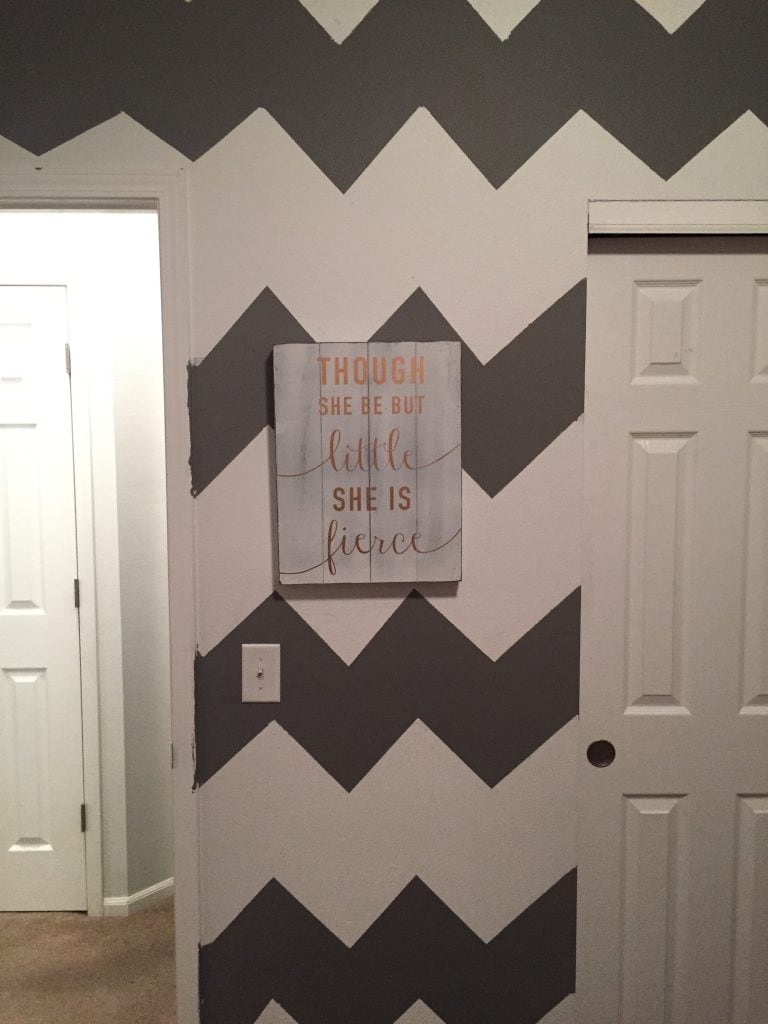 This past weekend we were crazy productive. Kurtis and I both took Friday off and had Monday off for the holiday.
I spent hours (probably 3+ per day each day this weekend) cleaning and decrapifying the craft room. It was so bad.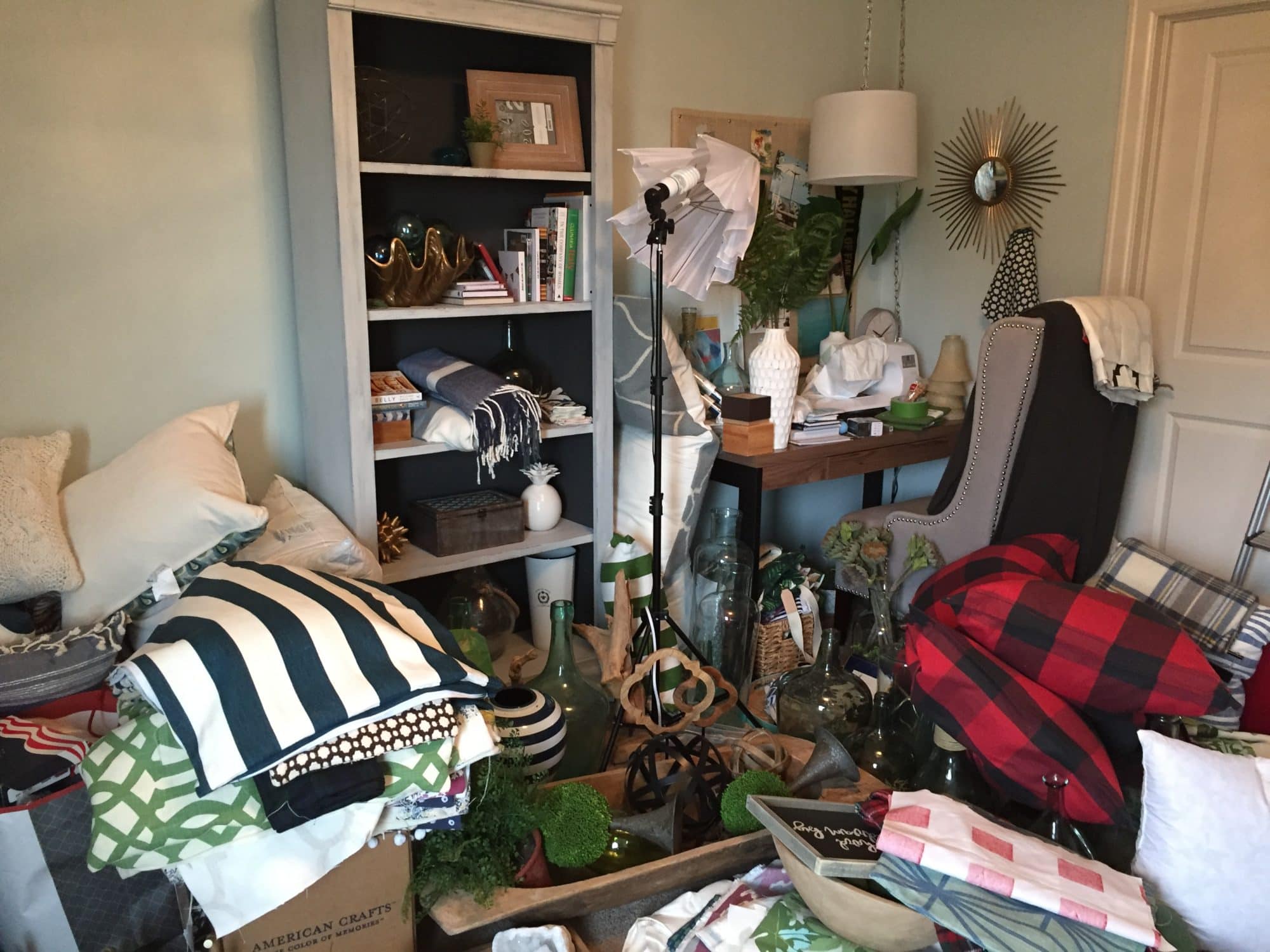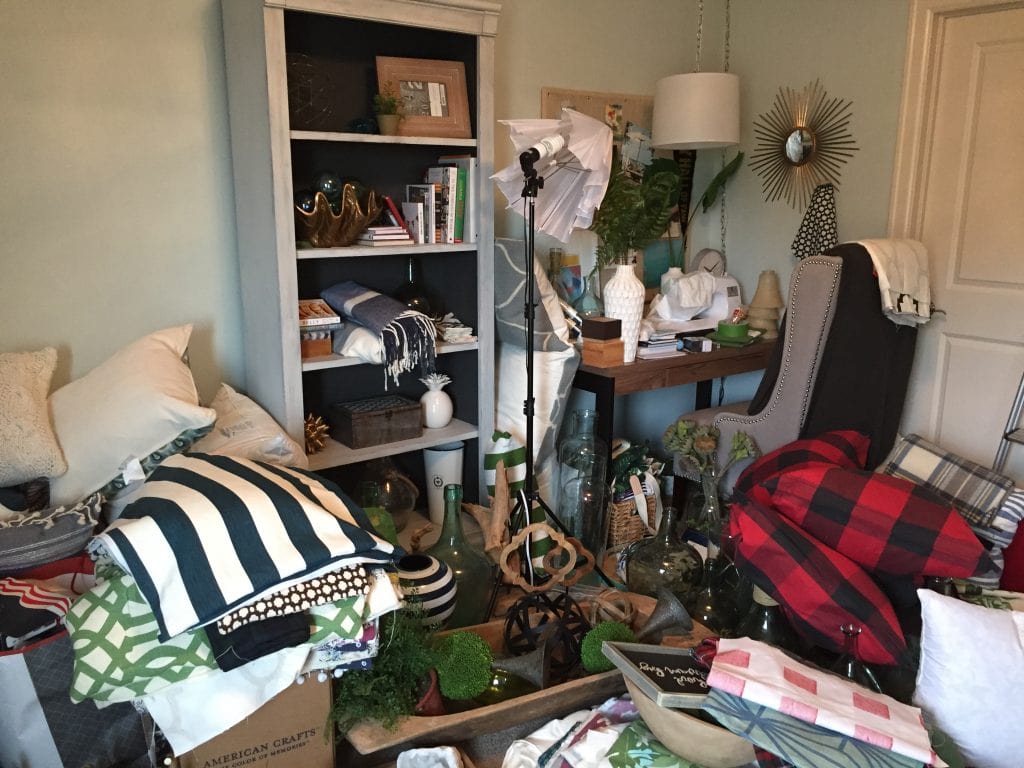 We moved some of the furniture around and changed up my sewing area. I feel like I made really good progress (even if it may not look like it yet). Most of my pillow covers are hanging in the closet and all my fabric has been organized! And I think I need some more glass bottles 😉 I'll be sharing more updates soon.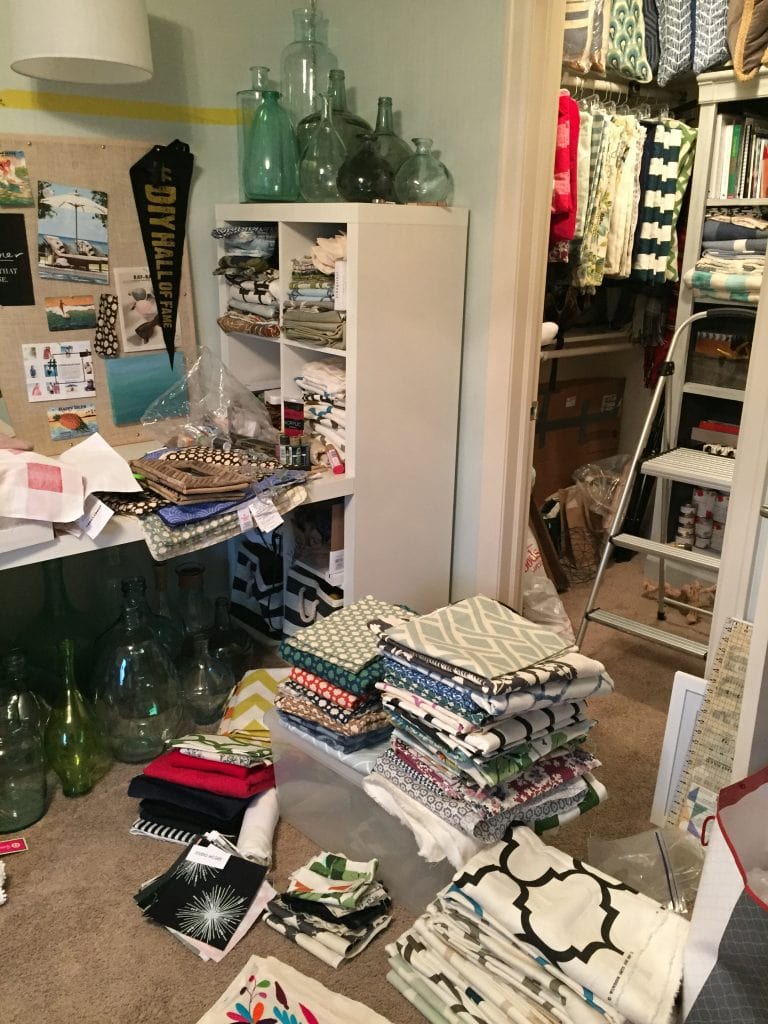 Now I'm ready for the new storage/entertainment center that it being delivered today! I ordered it directly thru IKEA and paid the delivery fee since the closest store is 3+ hours away and I'm not sure it would fit in either of our cars.
I also ordered these poufs and this desk chair for the space. I signed up for their email and got an additional 15% off so I felt like they were a great price for something and I had seen so many times before and loved!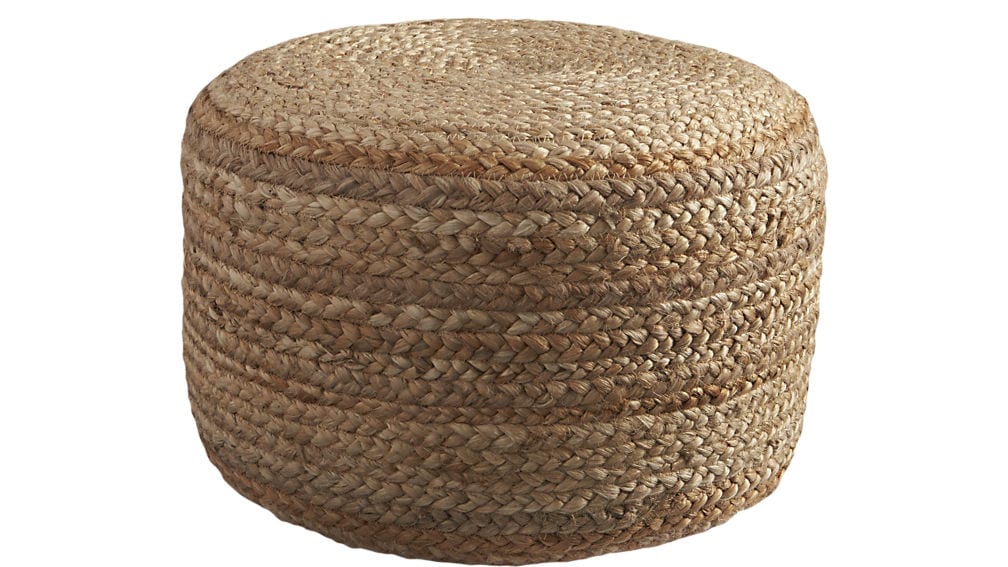 Part of the reason I ordered them right away without the room being totally done? I sold a ton of stuff on our local Facebook sell page (which also helped me to clean the craft room). An ice storm hit late Saturday afternoon so my sales stalled, but I was super happy with how much I was able to sell (more than enough to pay for these items). Which Kurtis says is an indication my prices are too low. But, I wanted it all out!
Which reminds me. I also added a "My Current Wishlist" section in the right sidebar (it looks like the image below), where you can see items I currently have on my wish list and hope to get for the house. It's been out there for a few weeks, and I'm trying to keep it really updated (and removing items once they arrive if I've ordered them).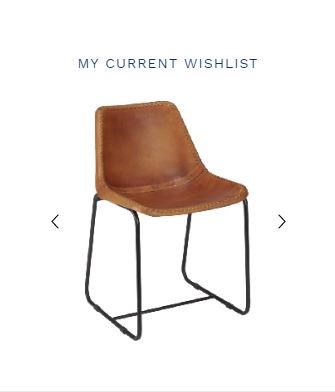 Kurtis declared Thursday night that it was time for a project for him, so we headed to Lowe's for supplies. Which means I had to help him carry six sheets of drywall and a door down our staircase (which turns halfway). Always fun!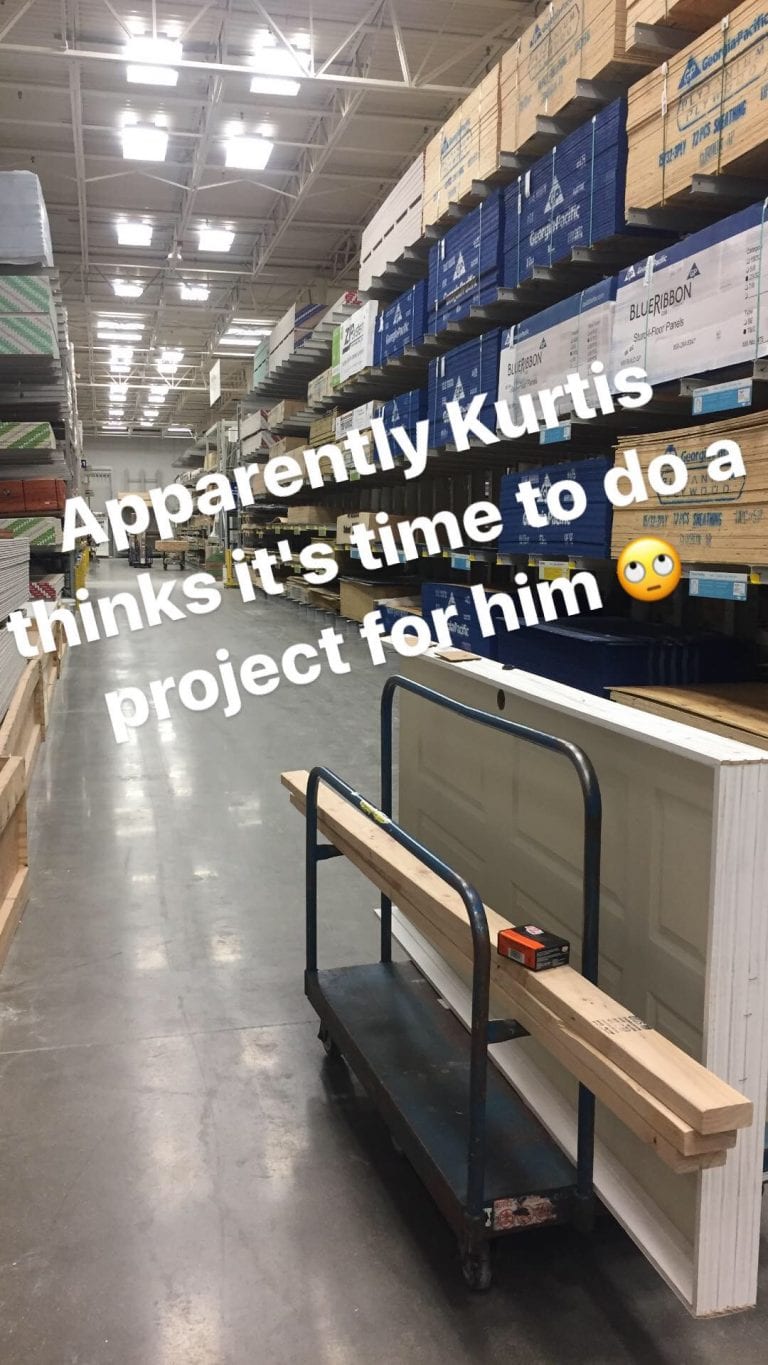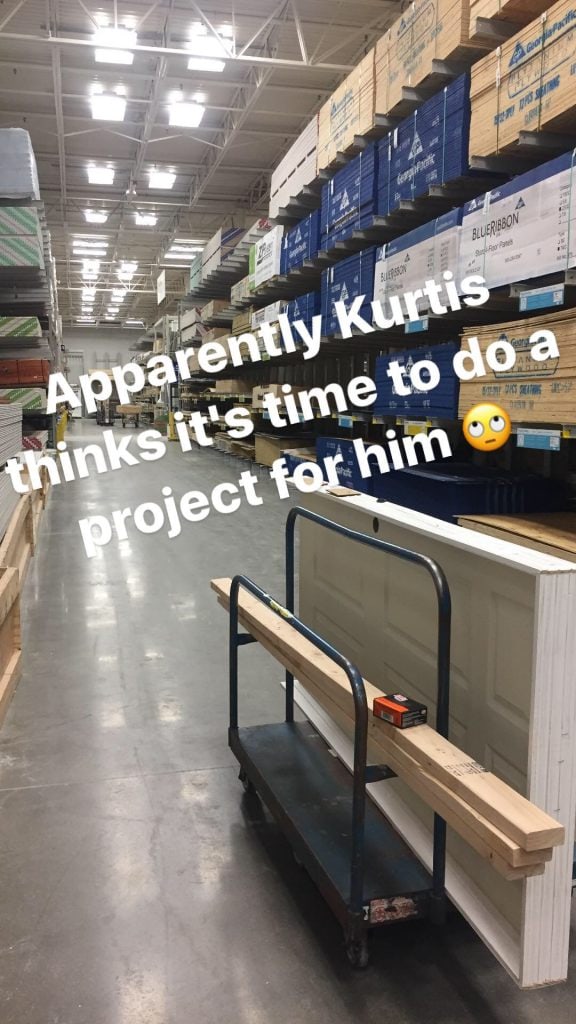 As I've mentioned, he and our friend Nick have been doing P90X for probably close to six weeks now. They are diligent and work out all the time. But, Kurtis wants to be prepared for when they're done and he has to work out on his own occasionally. So, he decided to close off this section of our unfinished basement that sits under our living room. It was dusty and had cat fur tumbleweeds so closing it off keeps the cats out.
The basement was previously the cat zone (litter boxes and where they sleep at night) along with our shitshow storage room (the door on the right below). It also served as our furniture graveyard. I was also able to sell our old leather sectional that we really couldn't use in this house on the Facebook page and I have plans to list all those random tables soon. So, now Kurtis is closer to his "workout" room. Complete with our five pairs of hand weights 😉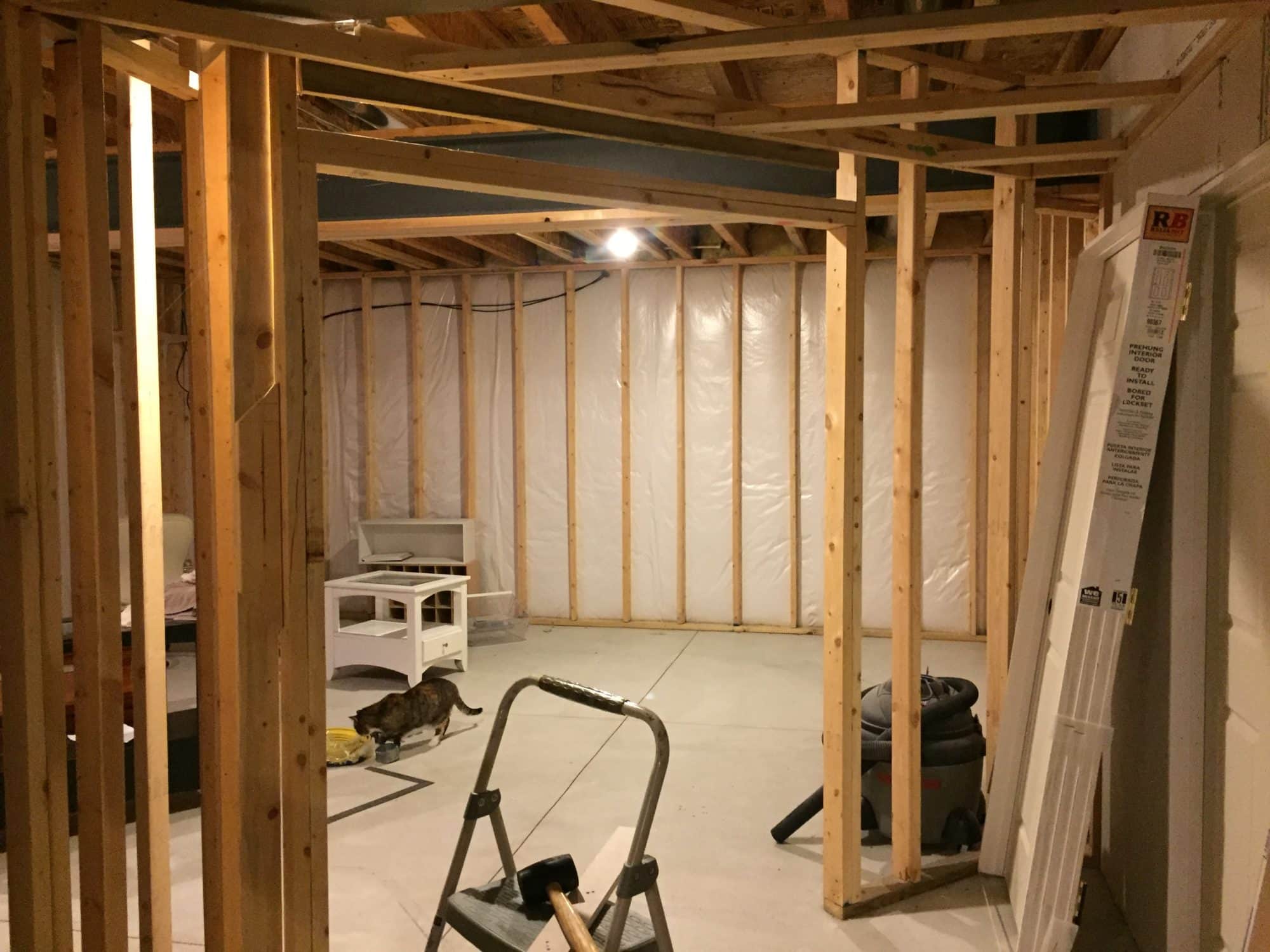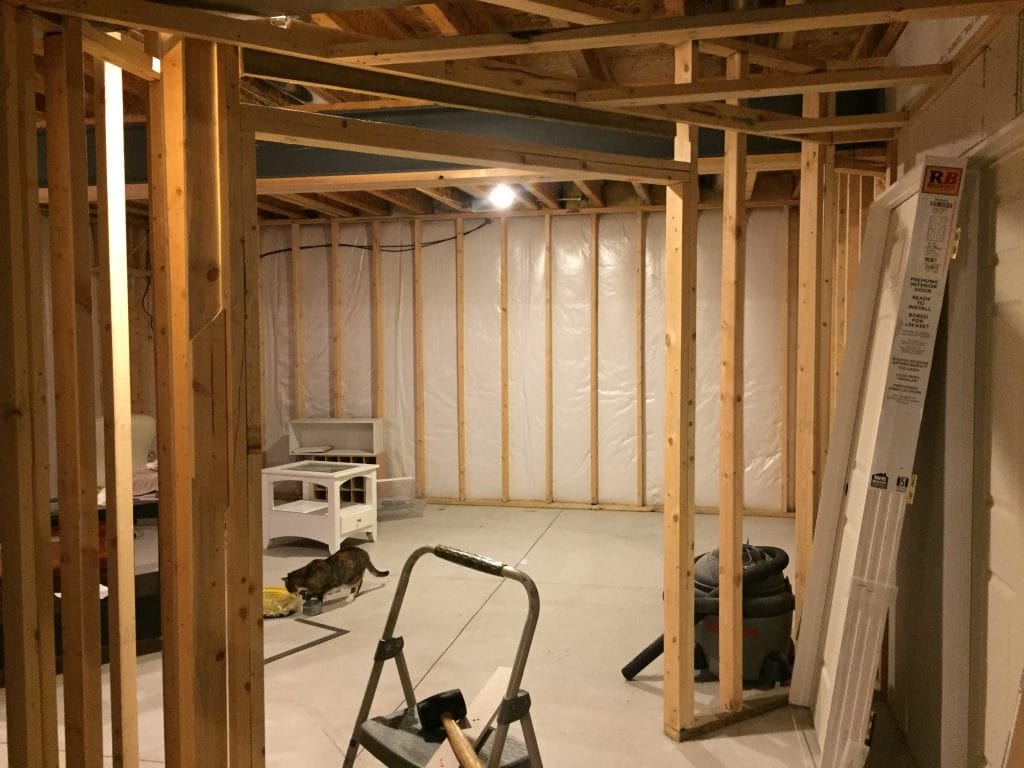 Here's the sectional that was previously right behind the vacuum in the photo above. It feels so good to have it in a home where it can be appreciated!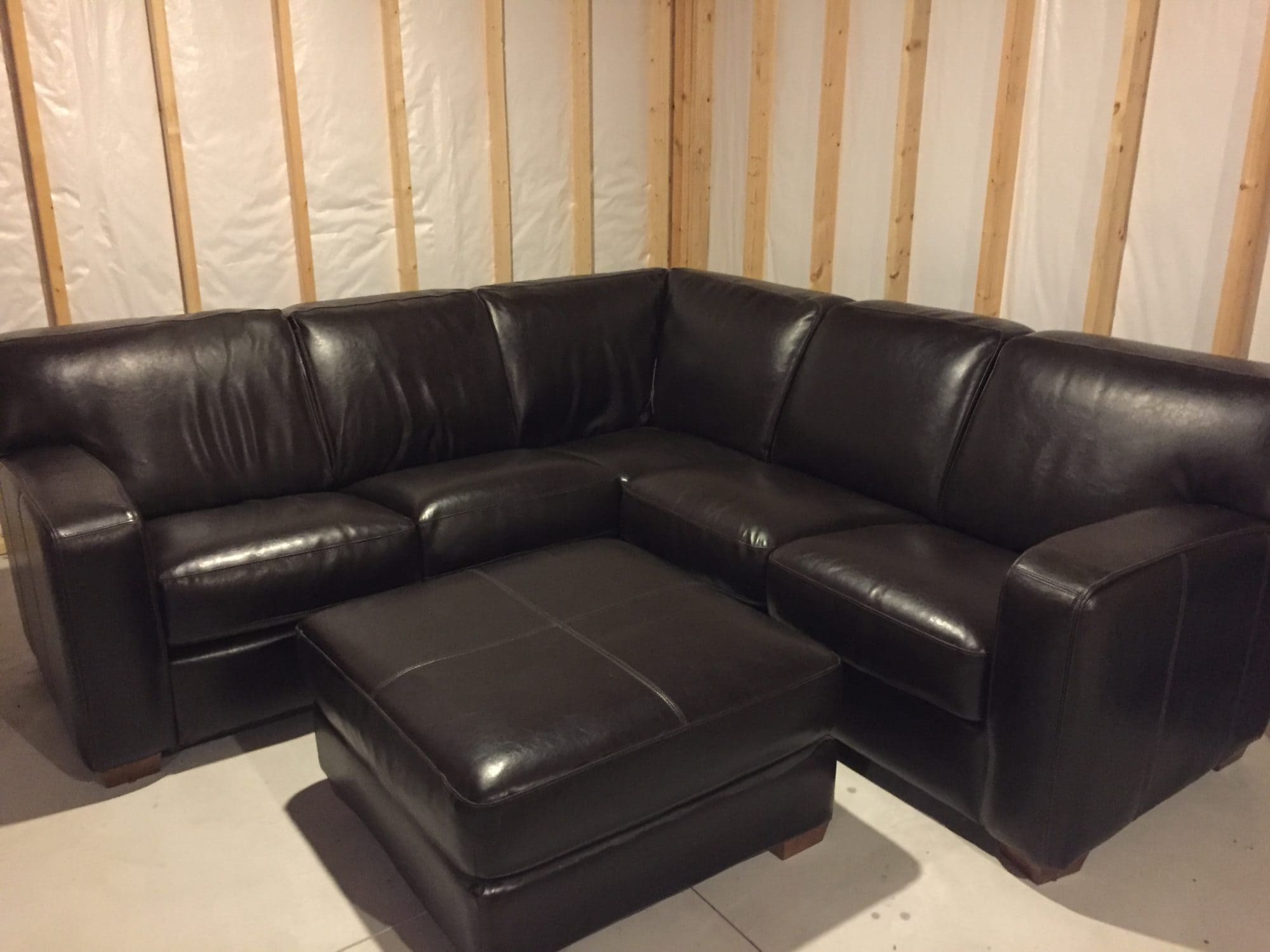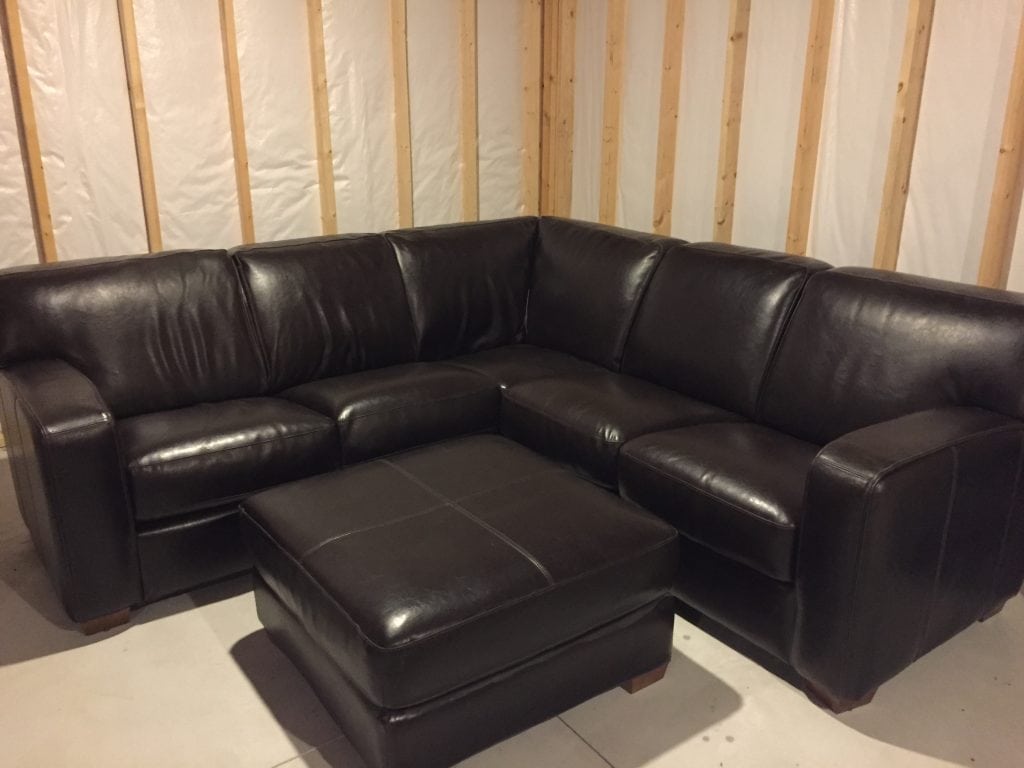 Yep. Our old washer and dryer are just randomly sitting in the hallway.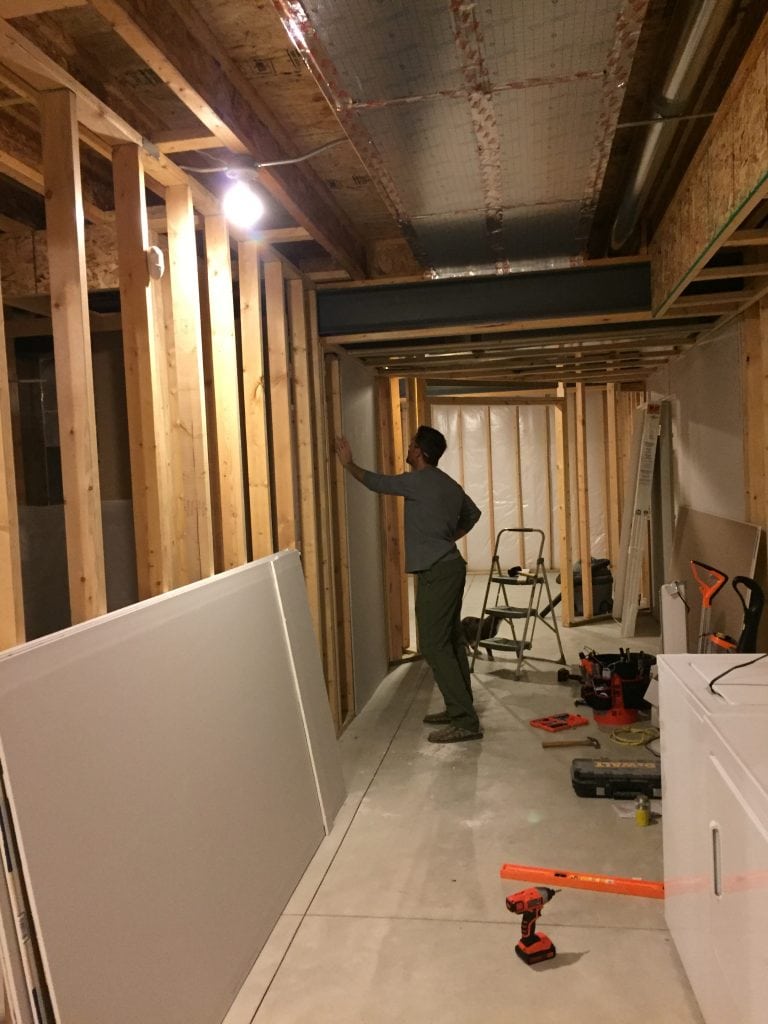 Here's his progress as of last night. He also is starting to close off any area for me to store our Christmas trees! Since the drywall went up, it got a lot darker in areas, so he's also working on adding some additional lights. Finishing the basement is likely a long ways down the road because we don't really need the space. But it was kind of fun to see some updates here!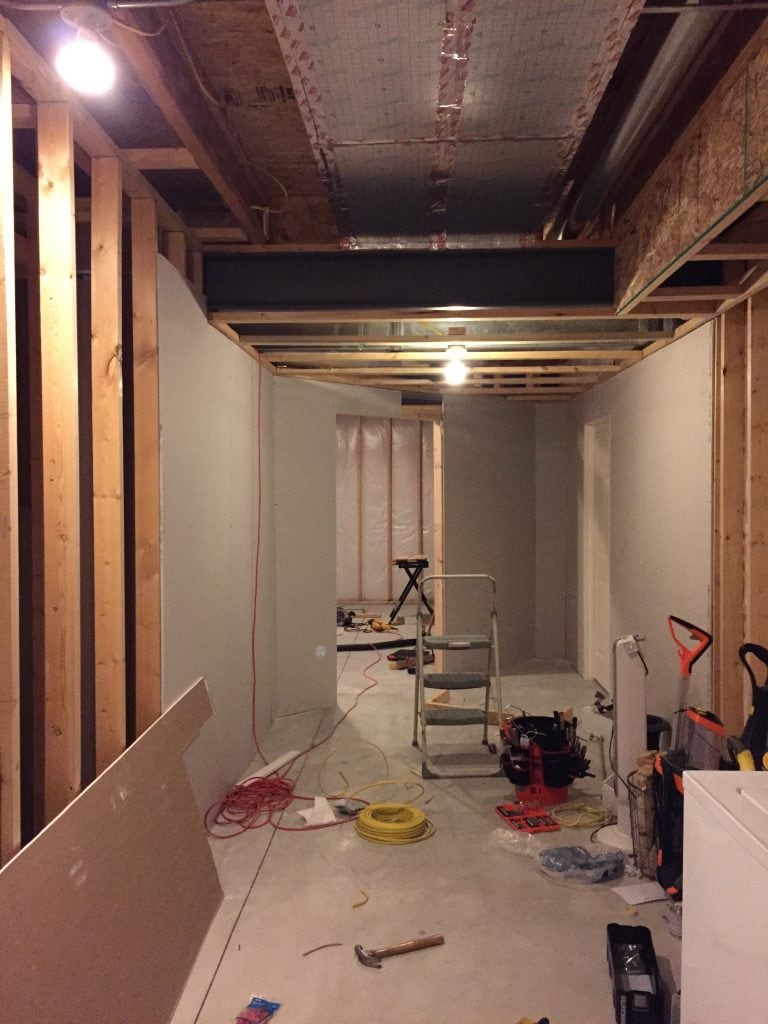 I plan to share a post soon with our floorplan (and whole house paint guide) because so many of you have asked recently, and it will help explain our awkward-shaped basement as well. But basically that long hallway you see above mimics the long hallway off our entryway.
We've been eating at home every meal other than one dinner a week, which sometimes makes your social life feel non-existent. But, we're really excited we've made it through the hardest weeks and now it's become a habit for us!
So now my question for all of you. Do you actually want me to continue our weekend recaps in 2017? Are they at all interesting to you? Would you rather I just include applicable info in related posts? I'm becoming more and more active on my Facebook page and Instagram (including IG Stories – as you can tell by all my images with text overlays above) so I find I'm sharing things as they happen and sale items and cute finds as they pop up and don't know if it becomes redundant on the blog. I've also been trying to pop in more (even on weekends) if something catches my eye. Sometimes I overthink blog posts (which means I may just not post), so it's been nice to just pop in (like with the white and blue lamps post or some quick recipe ideas). Do you like that format? I'd love to hear your thoughts!
If you would like to follow along on more of my home decor, DIY, lifestyle, travel and other posts, I'd love to have you follow me on any of the following:
Pinterest / Instagram / Facebook / Twitter / Bloglovin' / Google
disclosure: some affiliate links used