If you follow me on Instagram, you saw that we spent the weekend in Nashville. My husband was actually there the entire week for work and then I flew in on Thursday afternoon to spend the weekend there. We were there specifically for a benefit concert (you can read more on that amazing experience at the end of this post), but we did get in a mini-vacation of sorts and had time to explore the beautiful city on our own (mostly during the daylight hours)!
After I arrived Thursday evening, we had our first Uber experience (loved it!) and had dinner and drinks at Soulshine Pizza Factory. The pizza wasn't my favorite but the atmosphere couldn't be beat. We sat upstairs near the rooftop area and enjoyed music from the Corbett Brothers. They were so fun to watch and if I hadn't been so tired from a day of travel, we probably would have stayed even later!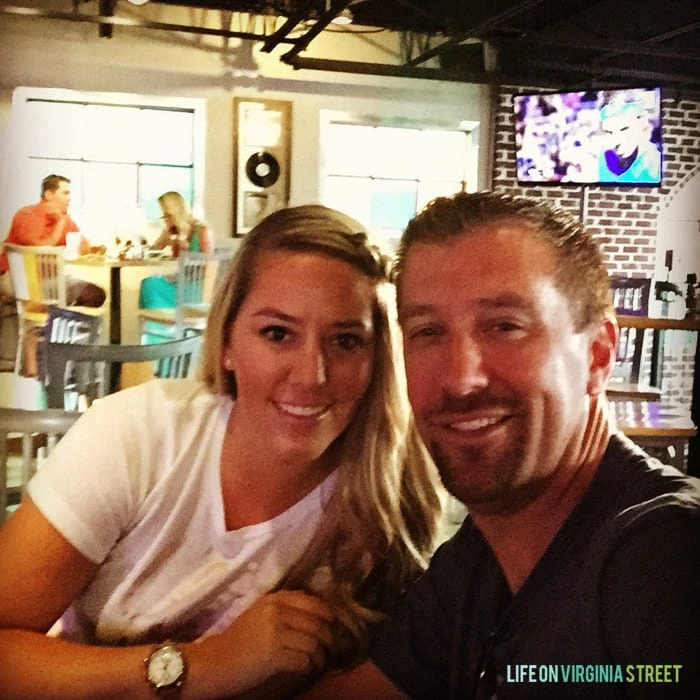 Friday we pretty much had the day to ourselves. We headed downtown to do a little sightseeing and hit up famous bars, theaters, auditoriums, etc. Unfortunately, a lot of those places don't have the same appeal in broad daylight, but we had so much fun exploring the city! After dropping in a few of the bars, we ultimately stayed at Honky Tonk Central. Unfortunately, I don't know the name of the three artists performing but they were so much fun to watch! We ended up grabbing lunch there and staying a few hours. This sign had me laughing and thinking that me and Nashville were going to get along just fine 😉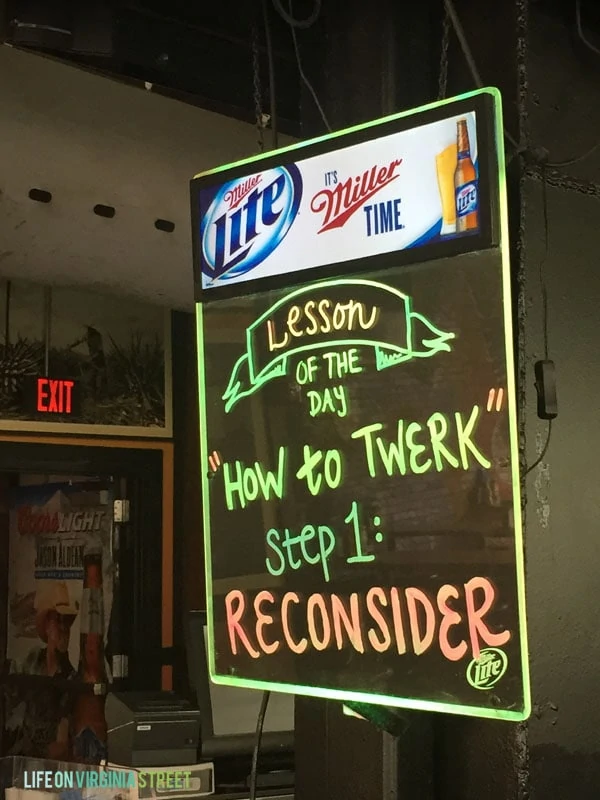 That evening, we had tickets to the new Ascend Amphitheater downtown to see Colony House, Drew Holcombe & The Neighbors, Switchfoot, and NeedToBreathe. After dinner at the 12th Street Tap Room, we only caught the last song of Drew Holcombe's (and missed Colony House entirely) but we saw all of Switchfoot and NeedToBreathe. I only knew of a few of their songs going into it, but it was such a good concert and the venue was stunning! I've already downloaded several of the songs I loved from the event.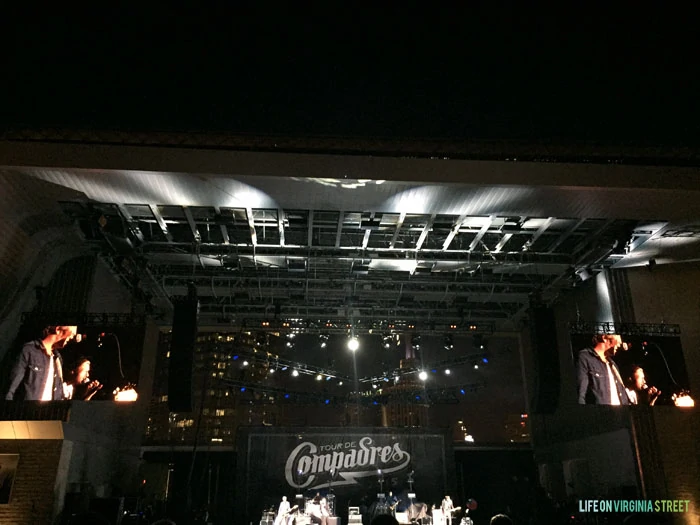 We went to the back of the amphitheater at the intermission to capture this beautiful view with the skyline in the background.  So beautiful!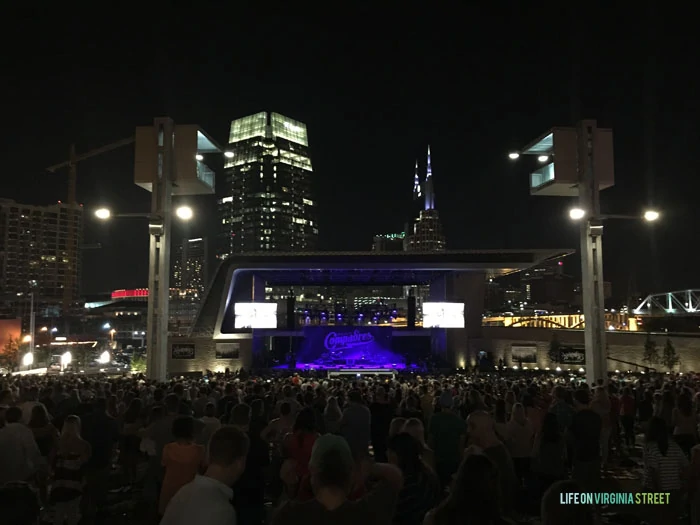 On Saturday morning, we got up and did a little shopping. Since we were staying in Brentwood and didn't want to travel too far (my brother was flying in around lunch time) we walked to a nearby shopping center that had a Nordstrom Rack and HomeGoods/TJ Maxx. By the time we were done shopping and our bags were full, there was torrential rain outside so we grabbed another Uber. By the end of this trip, I think we had used it no less than eight times 😉
Once my brother arrived, we headed to Mafiaosas Pizza, another pizzeria we had heard great things about. The food was amazing and the covered patio was perfect because it was still raining like crazy.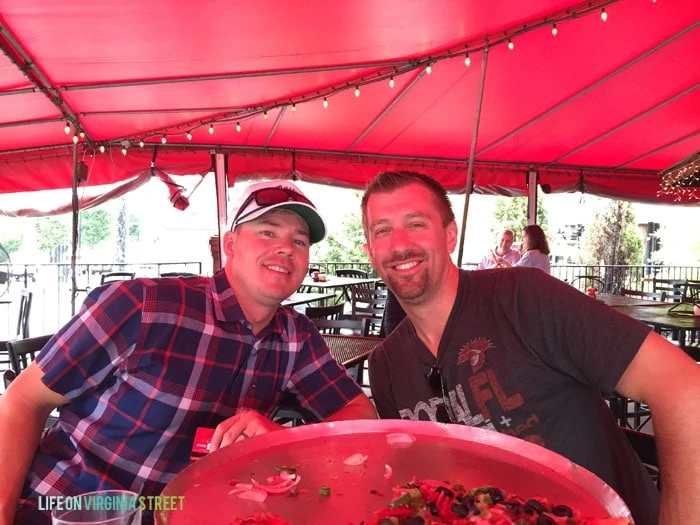 That evening, we had a benefit concert, which was perhaps one of the coolest events I've ever attended. A friend/co-worker of both my husband and brother has a five year old son with Down syndrome. The family founded Miles 4 Miles, a non-profit organization in the Nashville area to support other local non-profits that enhance the lives of people with intellectual and developmental disabilities. This is one amazing family and organization!
Saturday night, the foundation held a benefit concert at Green's Grocery in Leiper's Fork (a tiny old former grocery store that is only used for 10-12 events a year and it is adorable). There were about 140 in attendance (which is capacity for the venue) and it was such an amazing, intimate performance by all the artists. First up was Chris Janson (of "You Can Buy Me A Boat" fame) and it ended with songwriters/singers Chris DiStefano and Rhett Akins (who also happens to be Thomas Rhett's father, if you're not familiar). They are both the real deal, having written hits for Tim McGraw, Blake Shelton, Carrie Underwood, Luke Bryan, among others.
I honestly can't say enough about these generous artists that donated their time, personalities and fun to support this cause. Not only that, they were hilarious, entertaining and just really cool dudes! It was such an amazing night and we are already looking forward to next year's concert!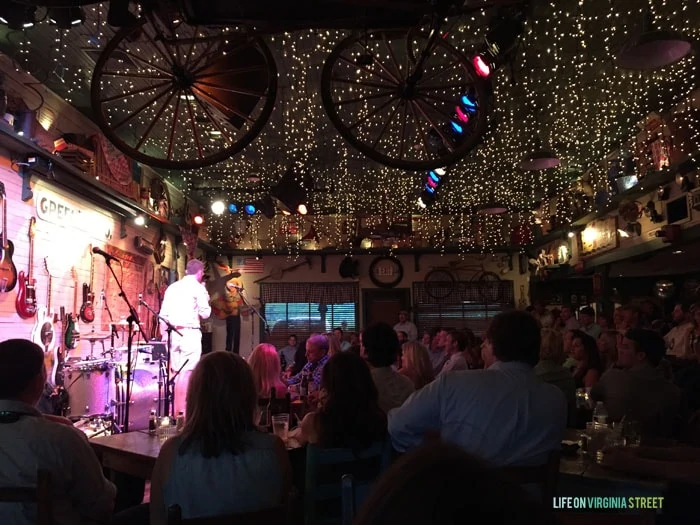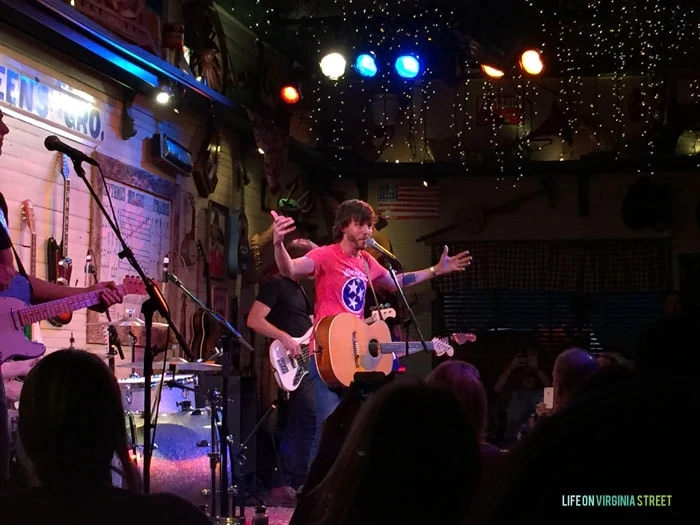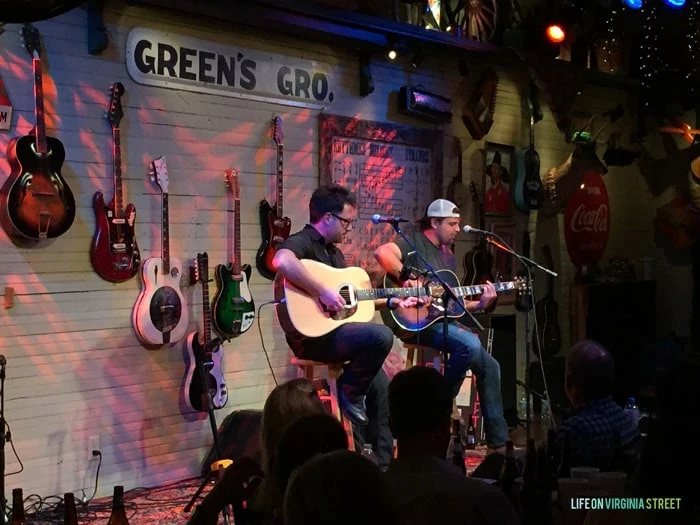 We absolutely loved Nashville and I can't wait until we visit again! Prior to the concert, I saw my first ever legit blooming magnolia tree and it was a great lasting image to be burned into my mind for this trip. It was so beautiful!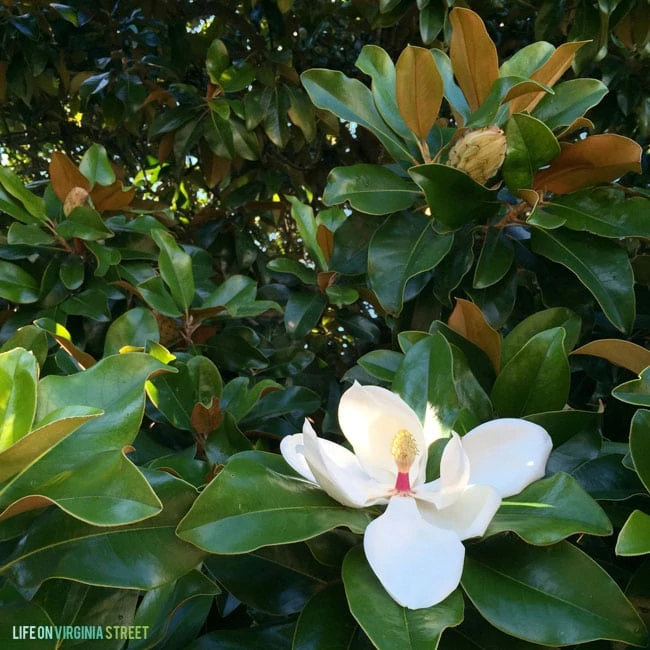 Monday I took the day off since we didn't get home until Sunday afternoon. I expected to get a bunch done project-wise, but you know how that goes. BUT, the dining room is officially done, except for a few minor styling tweaks. I have the reveal scheduled for next Tuesday to allow for me to photograph the space (it rained all day yesterday so that was one more thing on the to-do list that didn't get accomplished). I hope you all had a great weekend!
If you would like to follow along on more of my home decor, DIY, lifestyle, travel and other posts, I'd love to have you follow me on any of the following:
Pinterest / Instagram / Facebook / Twitter / Bloglovin' / Google