Good morning! I hope you all had a wonderful weekend! Ours was filled with a lot of snow and social time. Today I'll be sharing a quick wrap-up and also some of the recent simple winter decor updates I made this past week. I was going to make a post just for the updates, but it really is super simple, I figured I'd add it in to today's post!
This post contains affiliate links for your shopping convenience. Click here to read my full disclosure policy.
Now that 95% of the Christmas decor is put away, I tried to simplify things around the house until I bring out some spring decor. I kept everything pretty neutral basically just shopped around the house in most areas.
In our living room, I brought down our old euro shams from the master bedroom. We had used them for about eight years, and with our recent bedroom refresh, I figured I'd put the trellis print to use here! They're a bit large for the sofa, but for now they work since everything else is so stripped down. I also love bringing out my recycled glass vase collection this time of year. I love them all grouped together for a clean yet interesting effect! And I'm still getting a kick out of changing the "art" on our TV frequently!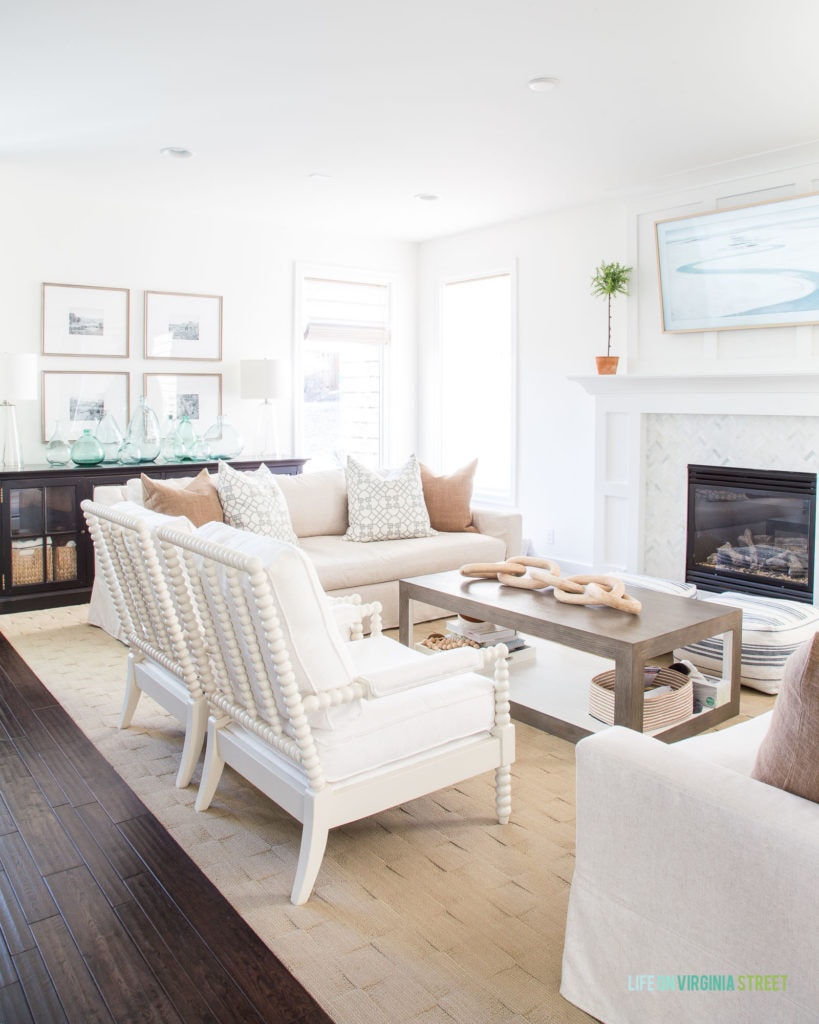 The dining room updates border a bit more on "spring" than winter, but I'm loving how refreshed the space feels! Here you can see the new rug and new art I mentioned in my post last week on coastal dining chairs. I'm so in love with both of them! I replaced our Christmas tree with the fiddle leaf fig tree I've had for ages. I've had a surprising number of requests recently for how I shape the leaves (a tutorial I shared on Instagram stories a while back), so I plan to do a post or another video on that again soon! I filled this vase with my favorite faux greenery stems and then re-used the striped pillows I've had in virtually every room in our home over the past year or so! Also, side note: I found an even more exact dupe of our dining room light over the weekend!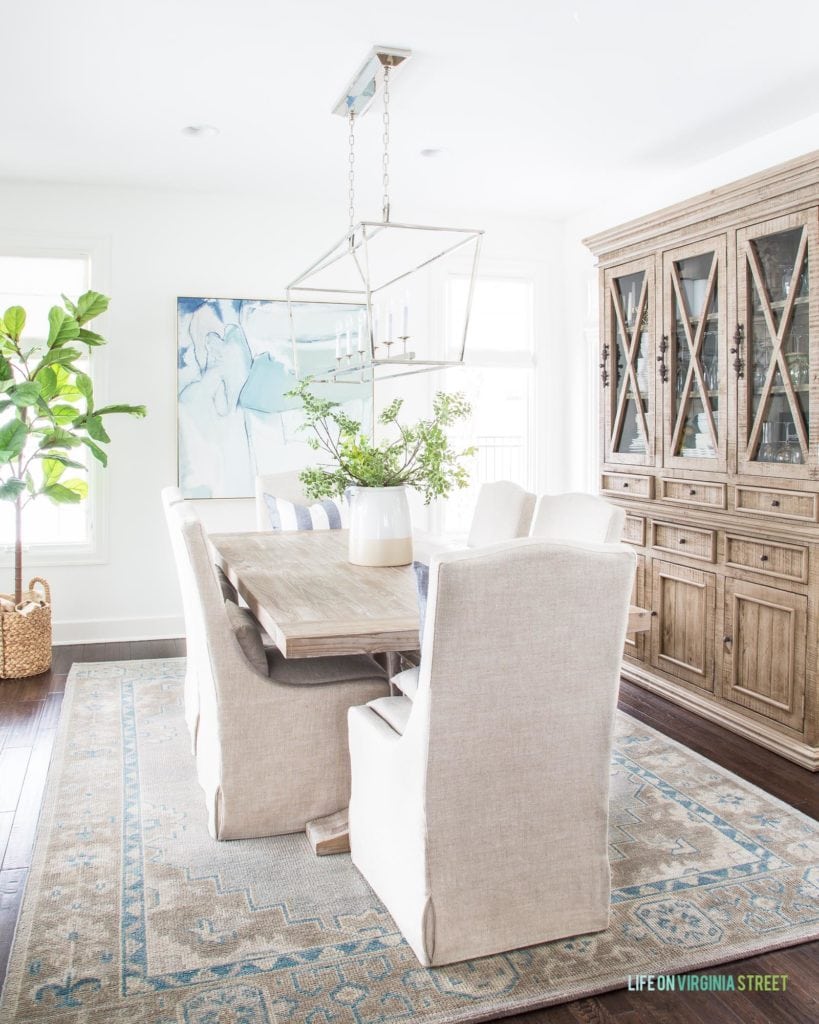 Here's a close-up of the rug details. I can't even describe just how beautiful it is in person. The texture is so good! And the rug is 40% off today!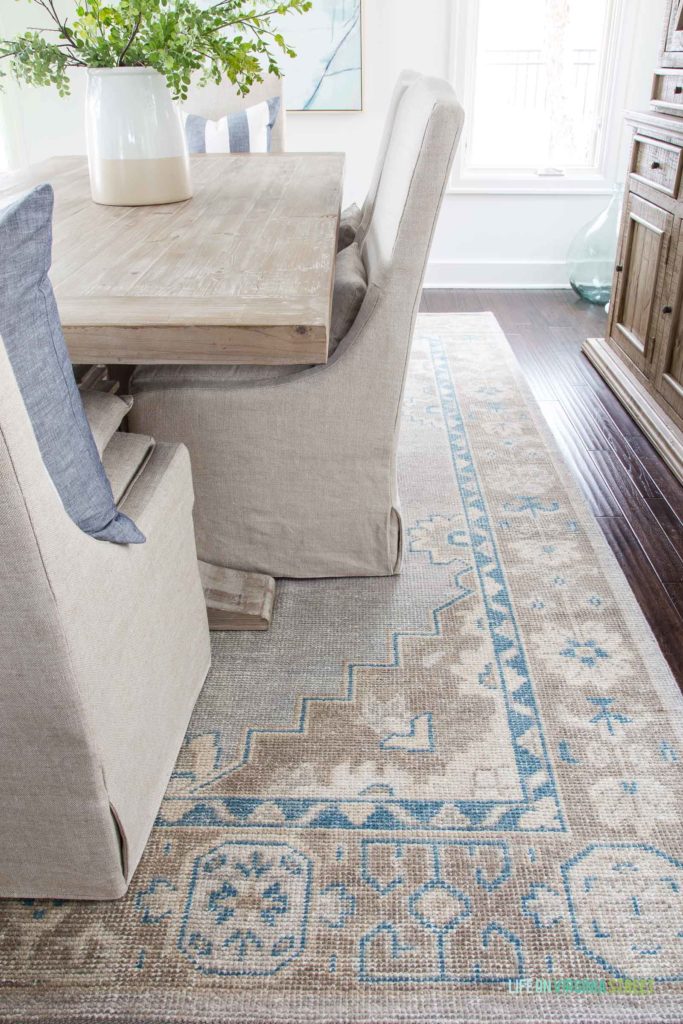 The boys have been sunbathing on it a lot recently. They love it as much as I do!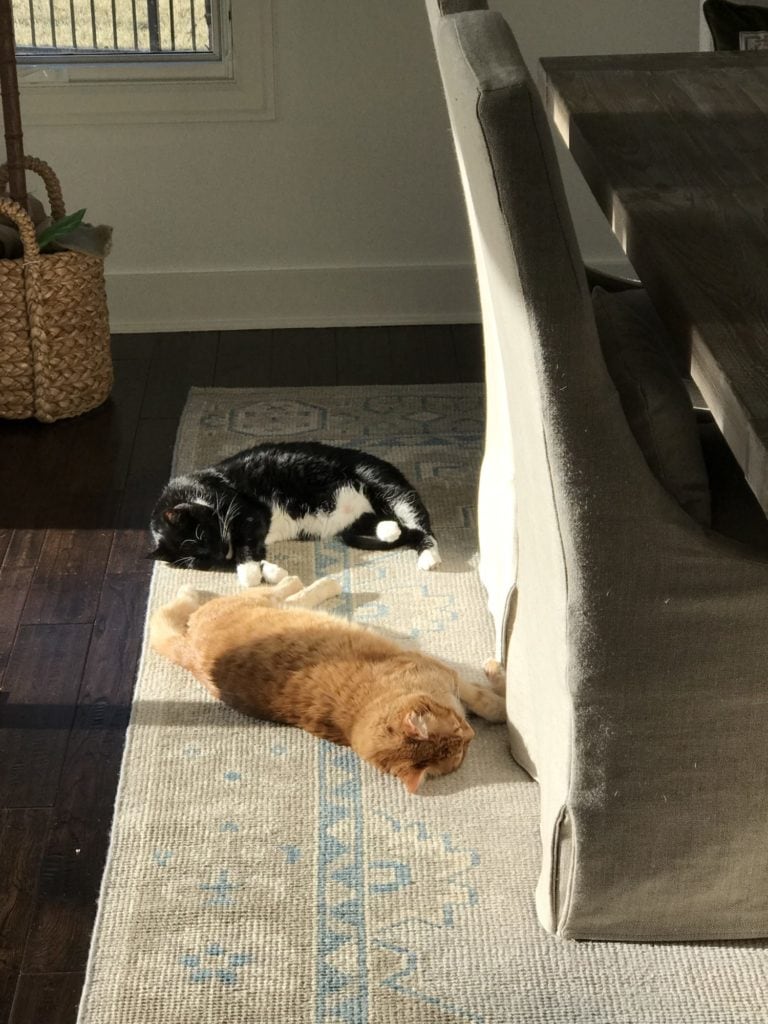 In the office (the room it felt like I spent way too much time in last week), I made even simpler changes. Once the Christmas tree was gone, I brought down our little fiddle leaf fig tree, a paisley pillow I've had for a while, and then brought in this chunky knit throw. This room always seems to be the coldest in the house (it faces north and has two walls of windows/doors), so I always need extra blankets on hand!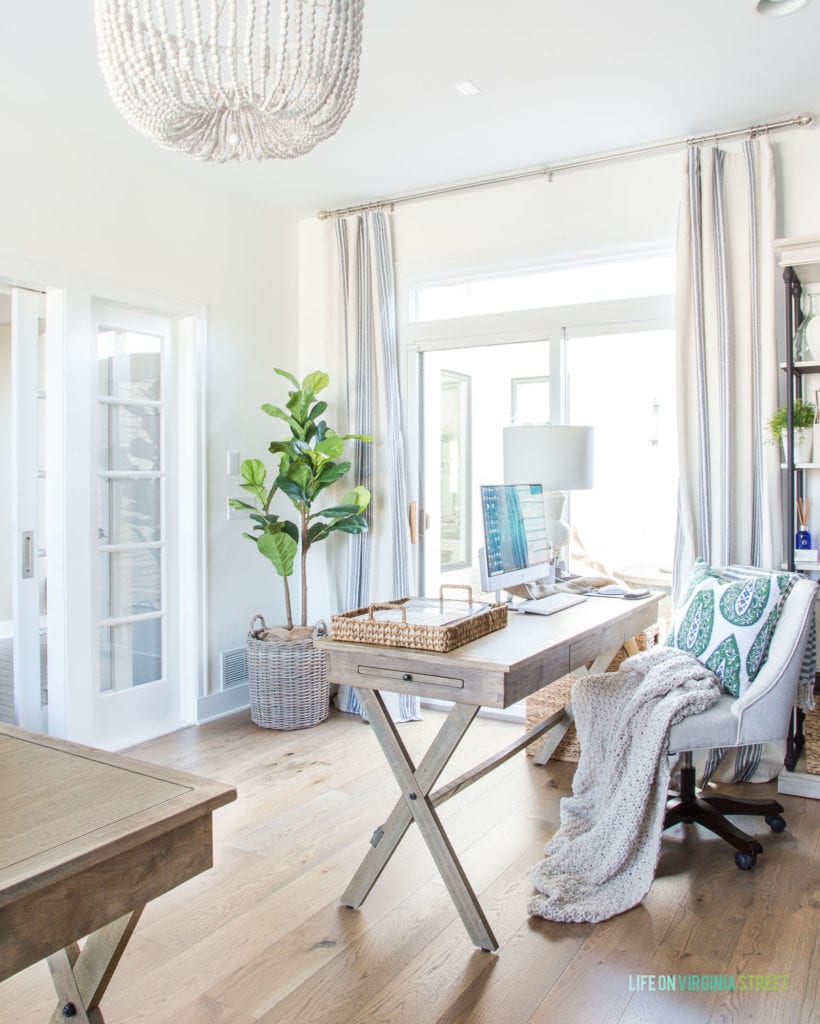 And here's a crazy cat moment for you. Last week, we found out that Costco now delivers in our area. So, I loaded up our digital cart, and as I was getting ready to check out, this little window cat bed popped up as a recommendation. It was around $15 so, as is always the case with Costco, I added it to my cart because you can't ever leave the store without something you don't need 😉 I set it up Friday morning. Bailey was loving it and decided to claim it as her perch.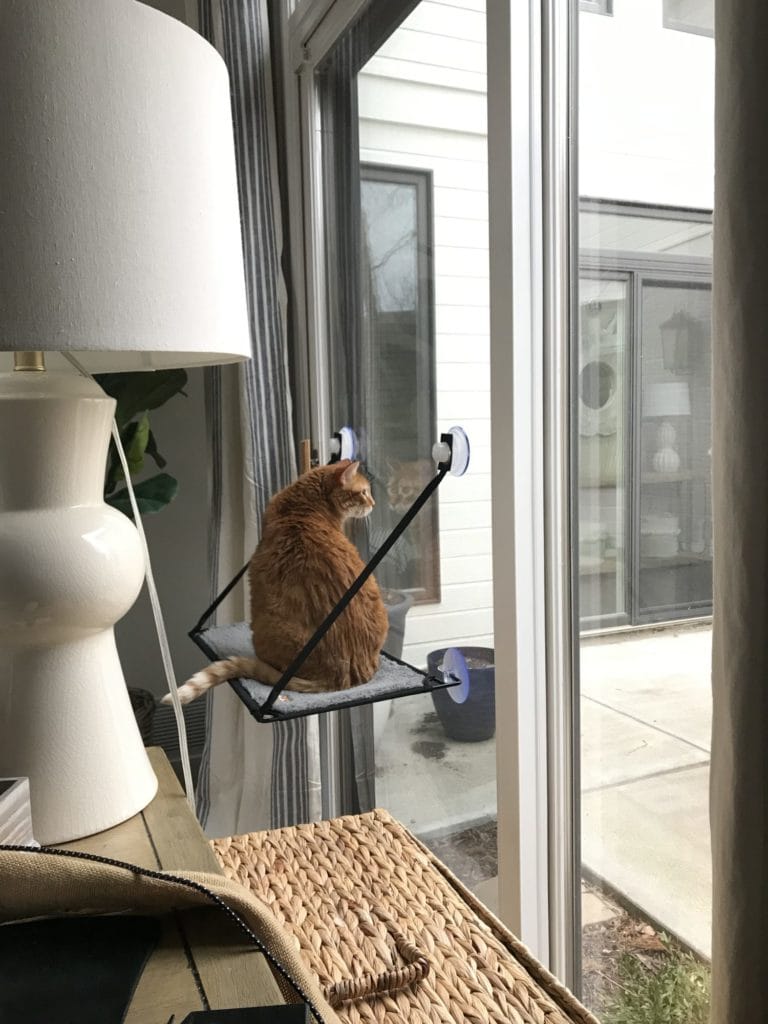 Kurtis told me there was no way they would use it, so of course I was thrilled when I saw her curl up and fall asleep on it too! I might need to go back for more 😉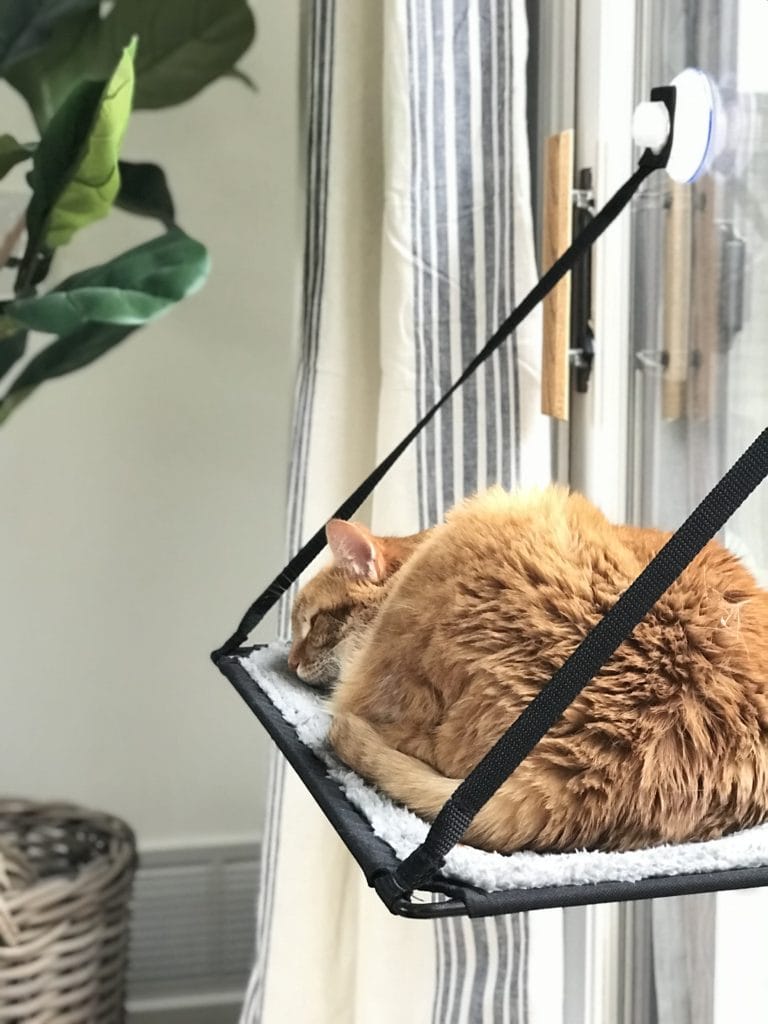 Friday night, we celebrated my sister-in-law's 50th birthday. Originally she was planning to do a big party, but in the end, she requested a quiet dinner downtown with us at Flatiron Cafe. I had only been once before (about seven years ago with the same crew). It was so unusual for us to go downtown for the second week in a row! I always love seeing this building though!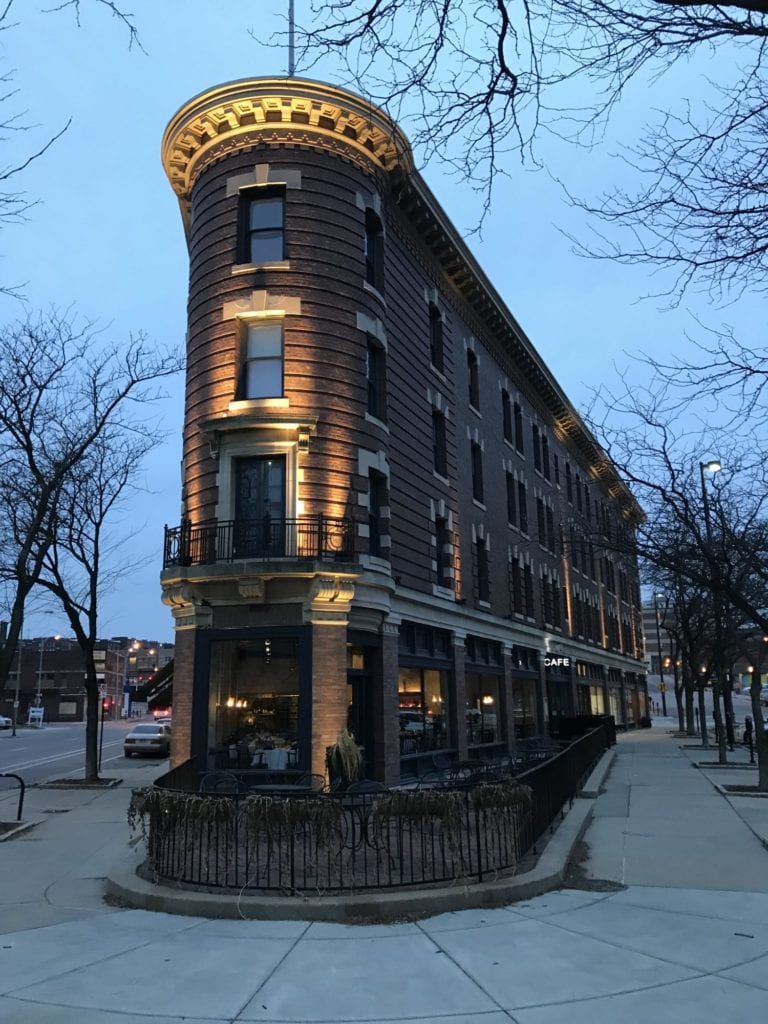 The meal was honestly one of the best I've ever had and the company couldn't be beat! We had such an amazing time, and got the best seat in the house, right at the point of the building.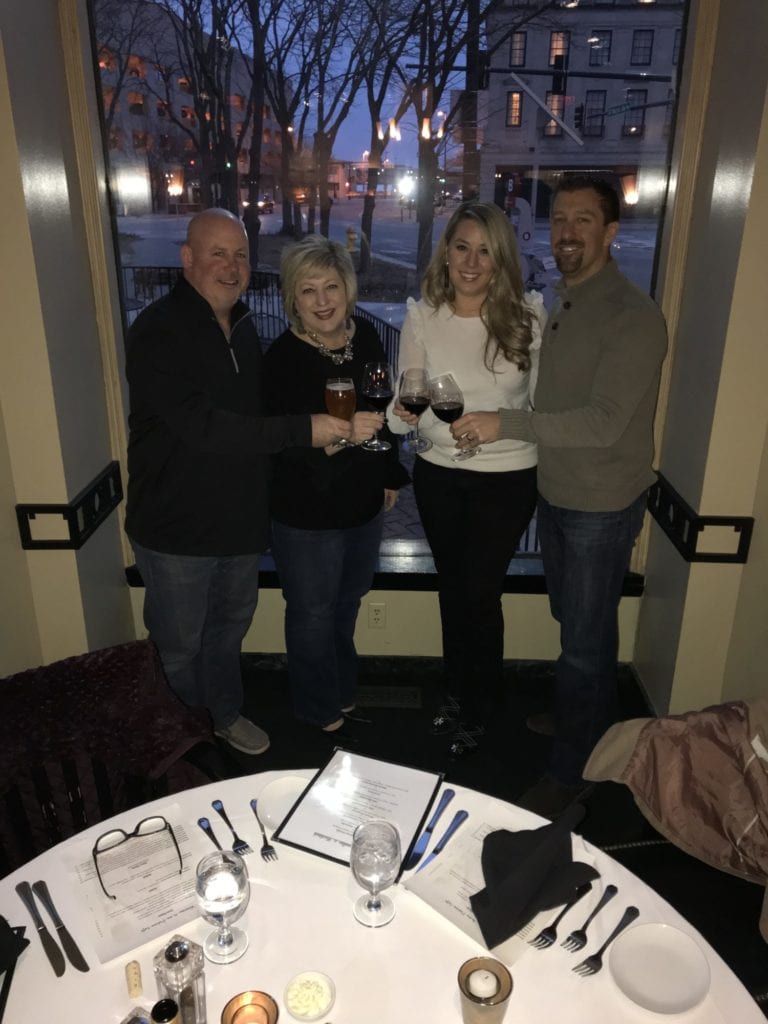 After an amazing dinner, we headed back to Pat & Janine's house. She had made us all cream puffs for dessert. We enjoyed them over coffee and cards. It was the perfect end to a perfect night!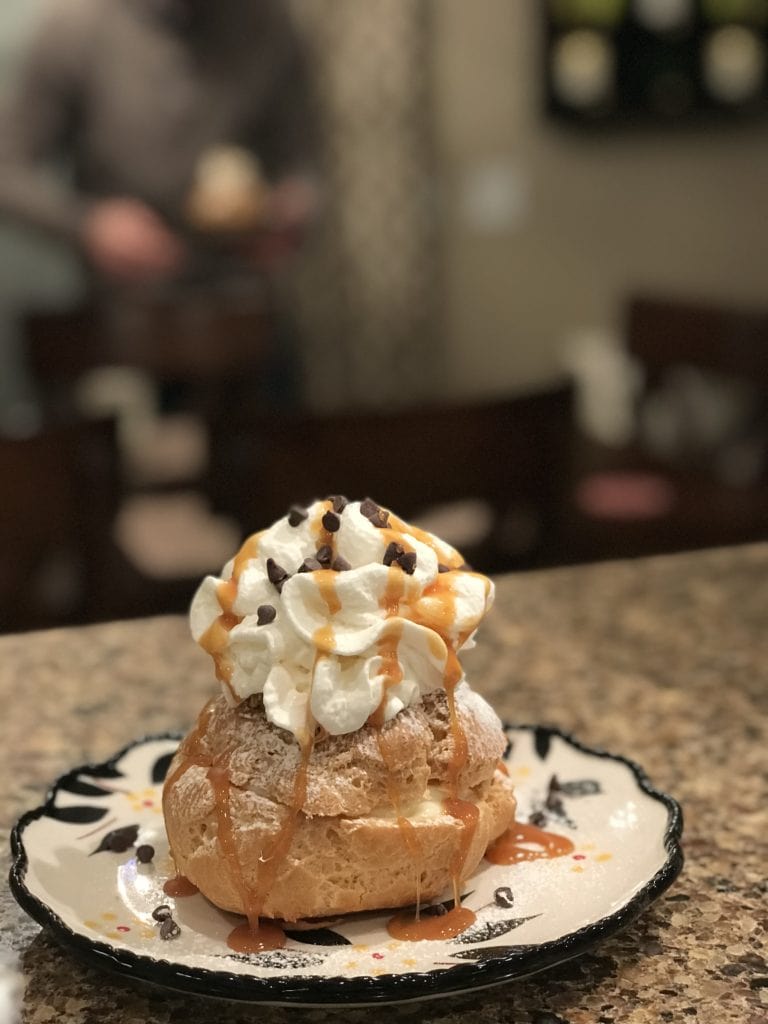 Saturday it snowed most of the day. Jill and Nick invited us down to their house for a keto-friendly cheat dinner. They made jalapeño poppers that were killer! They simply cut jalapeños in half, filled them with cream cheese and then wrapped them in bacon. Nick cooked them at 400 degrees until the peppers were fully cooked. Jill made us little keto cheesecakes too that were also amazing! With Kurtis having been sick the past few weeks, we hadn't seen them since Christmas so it was fun to catch up!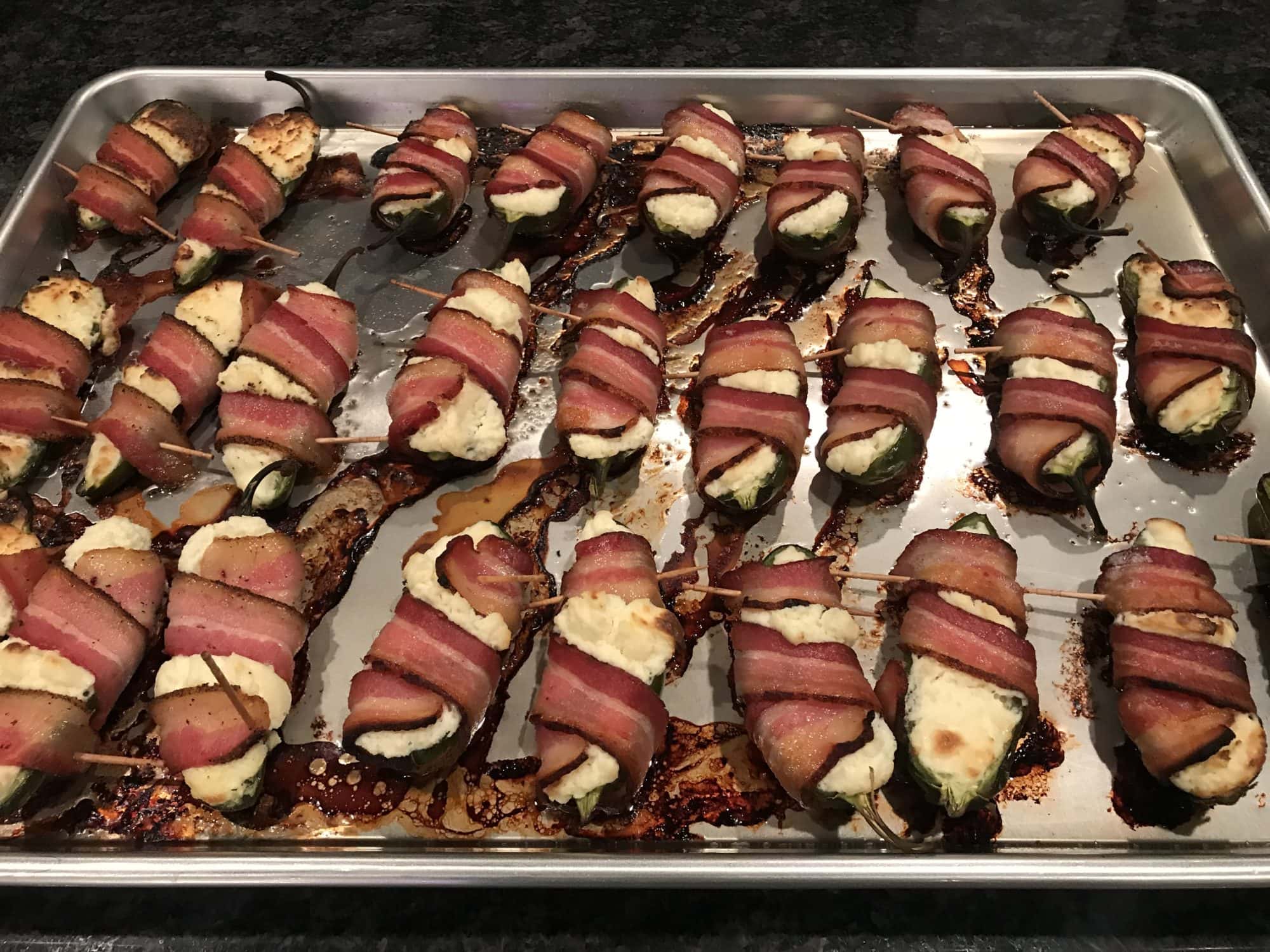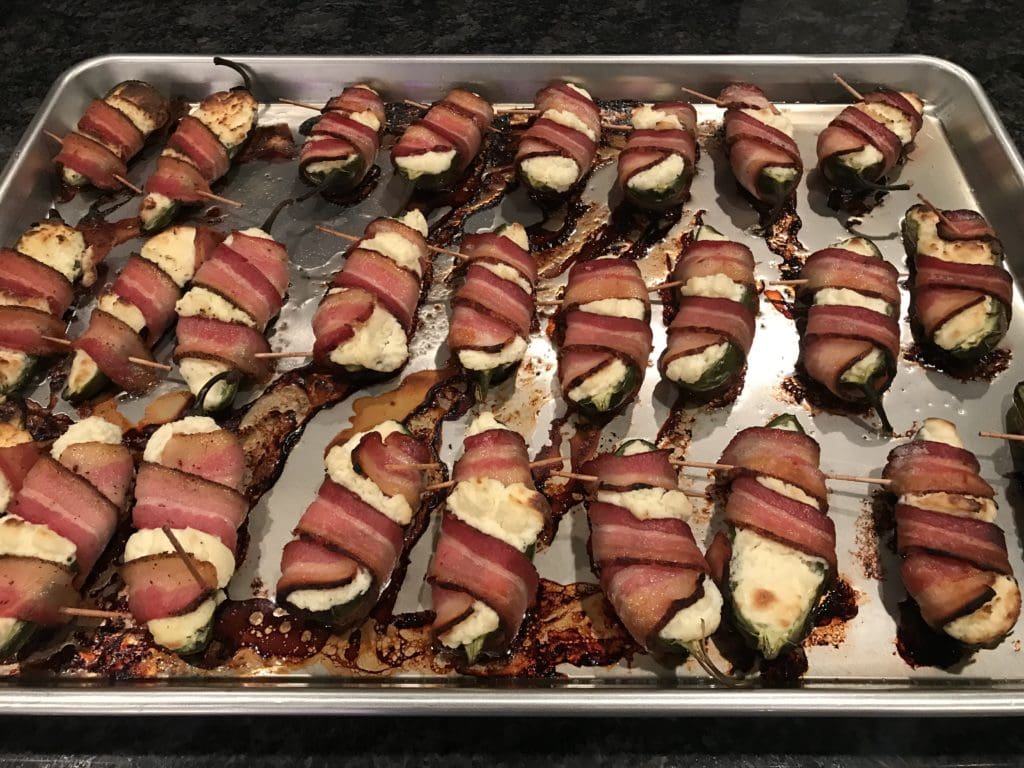 Sunday morning we headed downtown with Pat & Janine again (who are we?!) because we had tickets for the Creighton basketball game. It was such a beautiful morning with all the freshly fallen snow!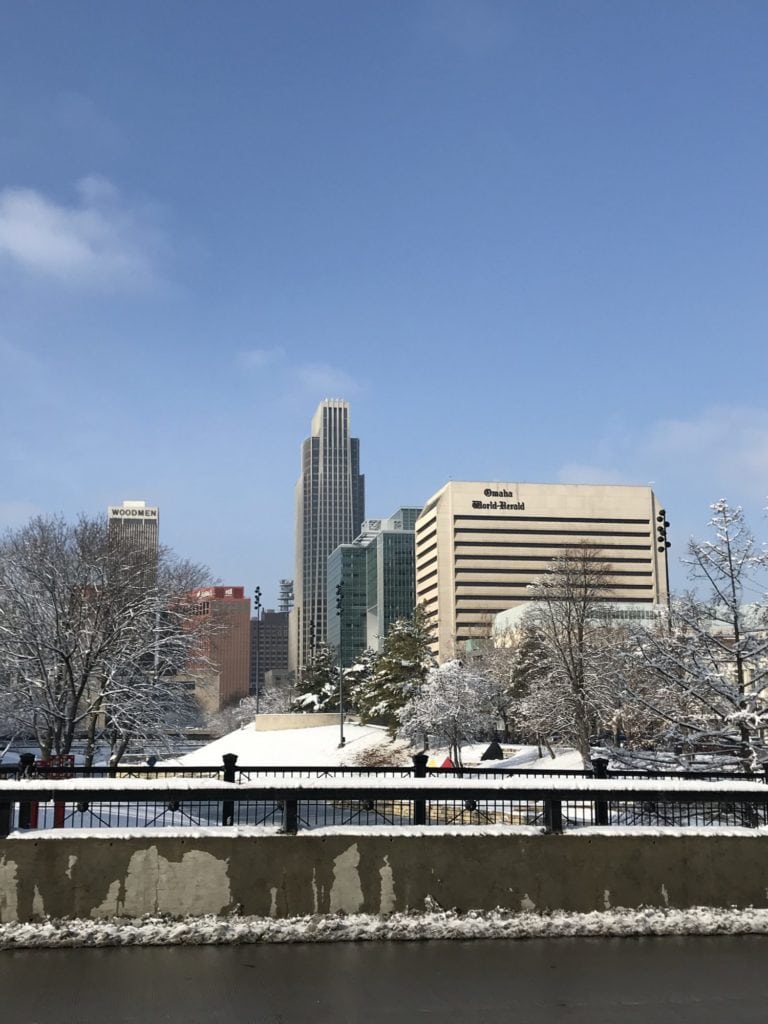 The game was a lot of fun, but sadly it was a loss.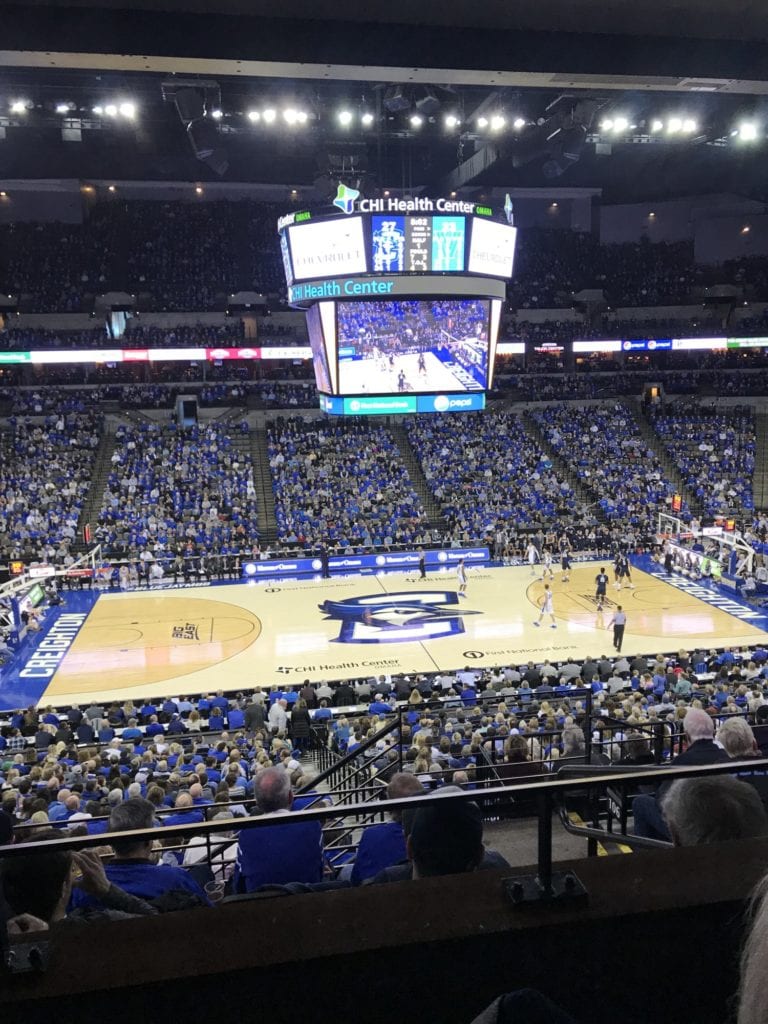 After the game we all grabbed some lunch before heading home for they day. With an 11:00 tip off, it was fun to have a whole day's worth of activities wrapped up by 3:00! Perhaps a sign we're getting older, but it was perfect for us!
Following are some of the sales that have carried over from the weekend!
If you would like to follow along on more of my home decor, DIY, lifestyle, travel and other posts, I'd love to have you follow me on any of the following:
Pinterest | Instagram | Facebook | Twitter
disclosure: some affiliate links used