I hope you all had a great weekend! It was a busy week around here, but I'm feeling pretty accomplished at this point after crossing a few big items off our to-do list!
This post contains affiliate links for your shopping convenience. Click here to read my full disclosure policy.
Home Projects & Updates
Monday morning the weather was pretty decent, so I decided to wrap up most of the remainder of my outdoor cleanup. The courtyard had been driving me crazy when I'd work in my office so I started there. The planters were all mostly dead and there were leaves everywhere.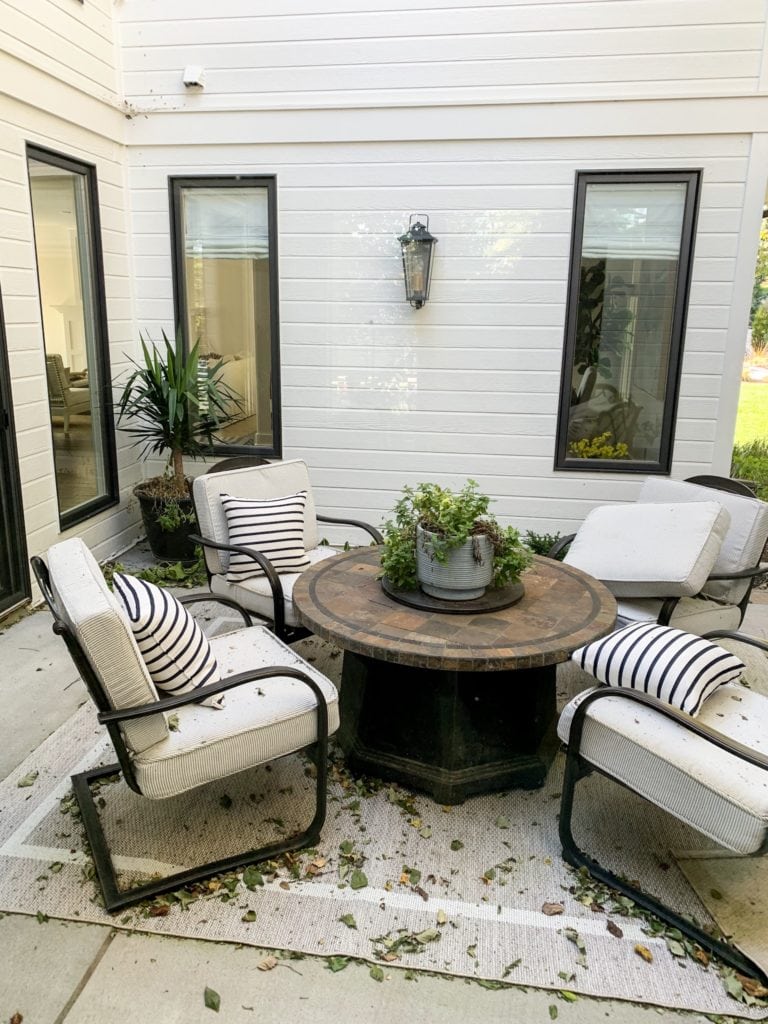 The potato vines had shriveled up when the overnight temps dropped. I basically pulled it all and then blew out the leaves.
It felt so good to wrap this space up before leaving town. Too bad when I got home, it was filled with leaves again. But at least the bulk of the work is done! We'll likely cover all the furniture this weekend.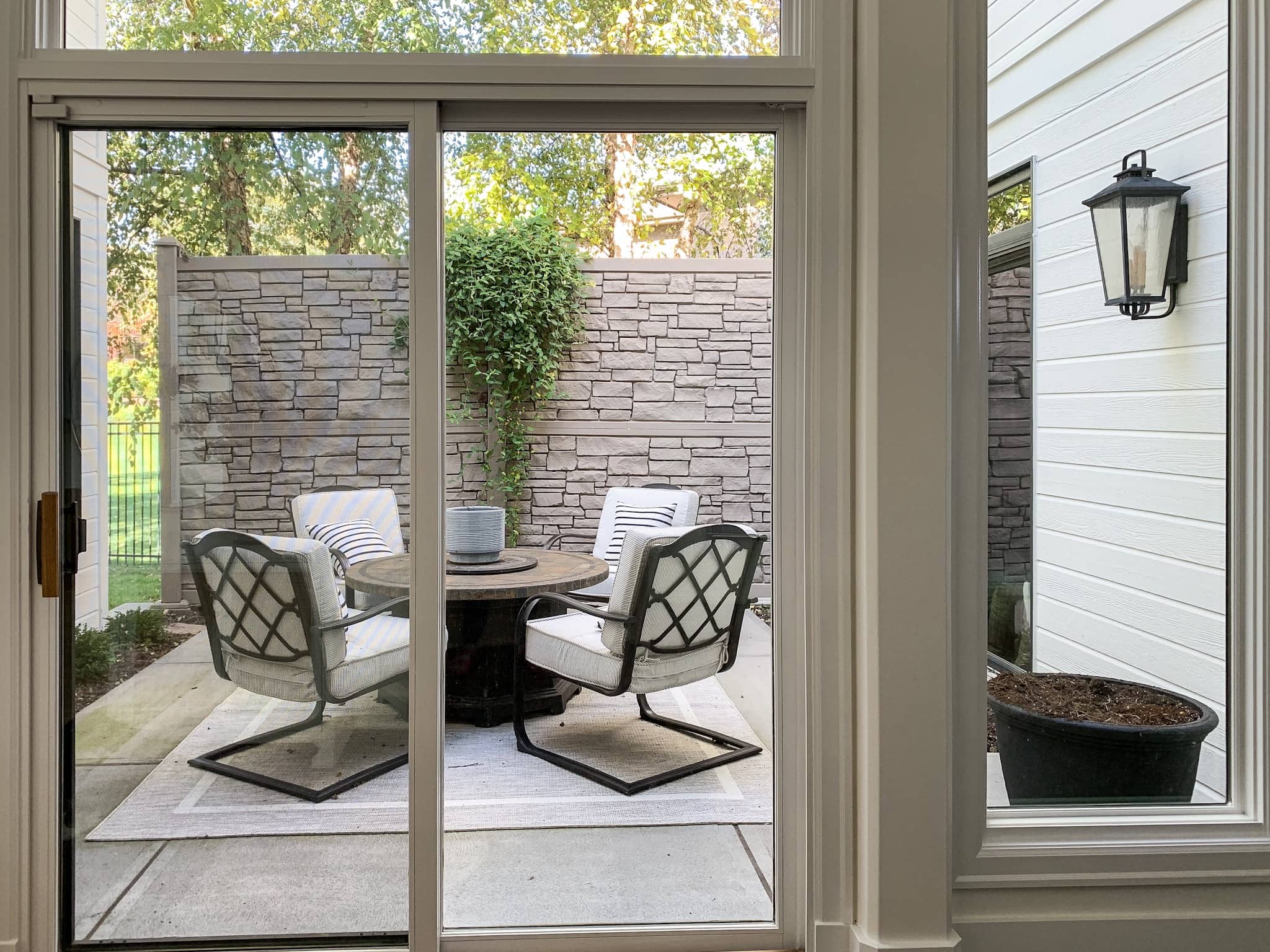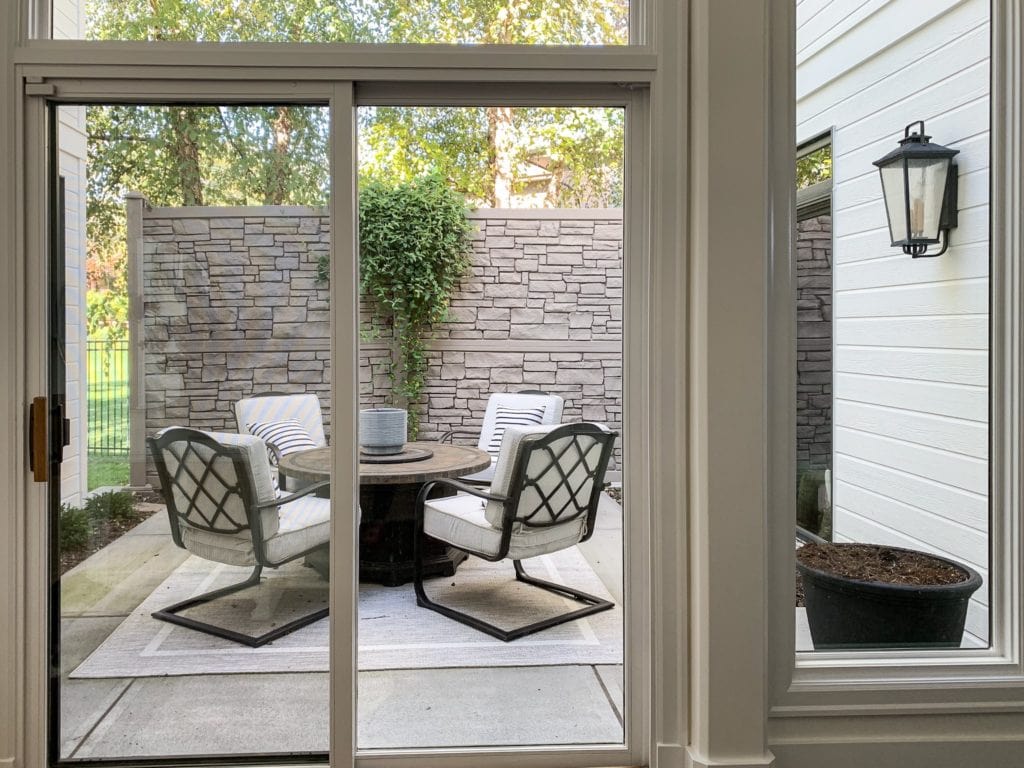 I ordered the pom rug I mentioned in last weekend's sale post and my post on the pom pom trend. I got it set up over the weekend and love how it looks in the entryway!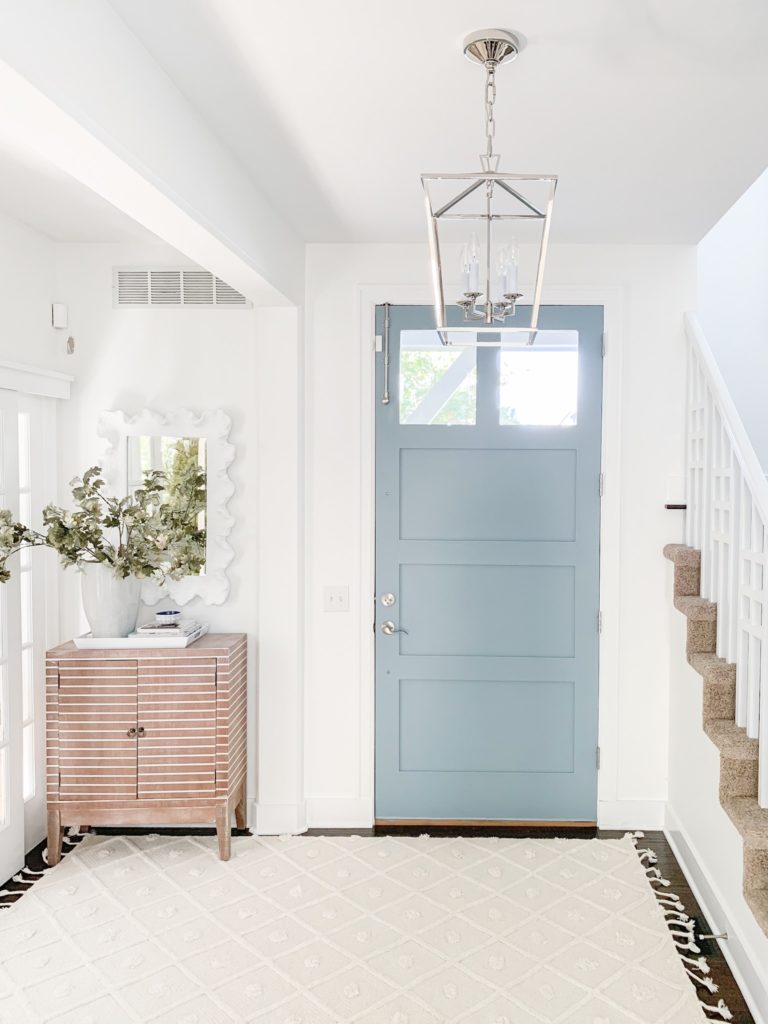 ENTRYWAY SOURCES: Rug | Cabinet | Lantern Pendant Light | Vase | Mirror | Door Surface Bolt
And here's a close-up of how it looks. The poms got a little smashed from shipment, but they're already starting to fluff back up. I was initially concerned that it would be a bit rough when I was unrolling it because I only felt the back side. But, with the fluffy trellis pattern and poms, it's surprisingly nice underfoot. I have noticed a small amount of shedding. But that could also just be our dark hardwoods that literally show everything.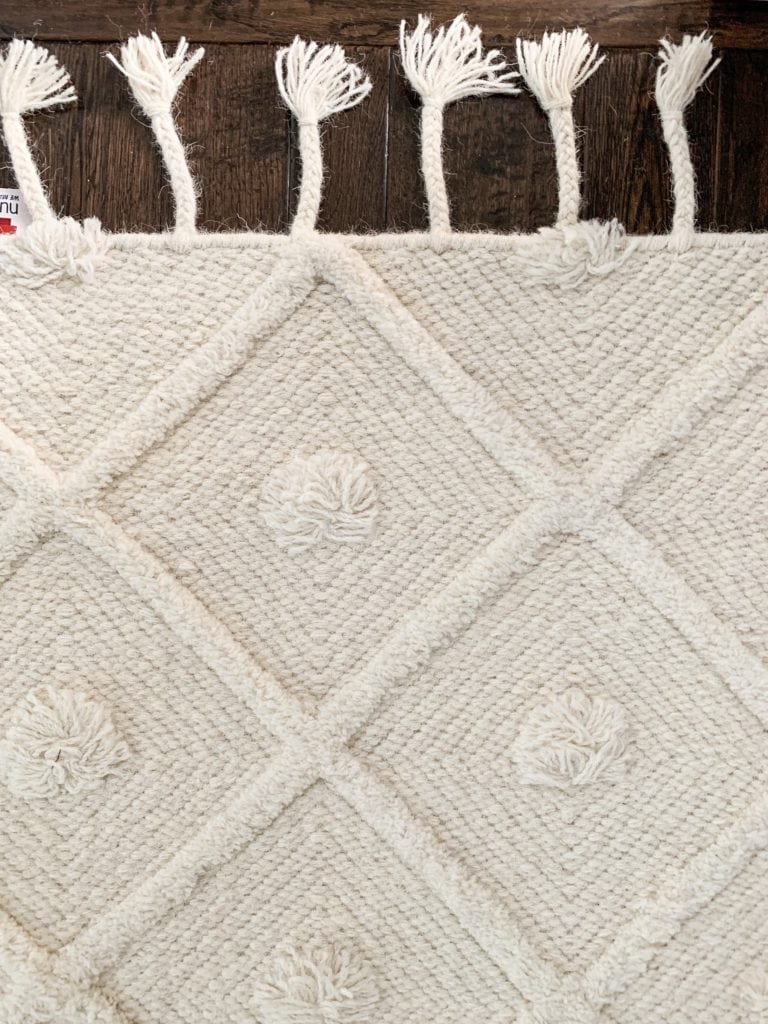 Nobody panic, but I had to set up two little corners in our home for some photos I'm going to share tomorrow. As crazy as it felt to be pulling out some Christmas decor in mid-October, I'm not going to lie and say it didn't get me a little excited 😉 Here's a peek at that capiz star tree topper and woven basket tree collar I ordered! They are both so beautiful!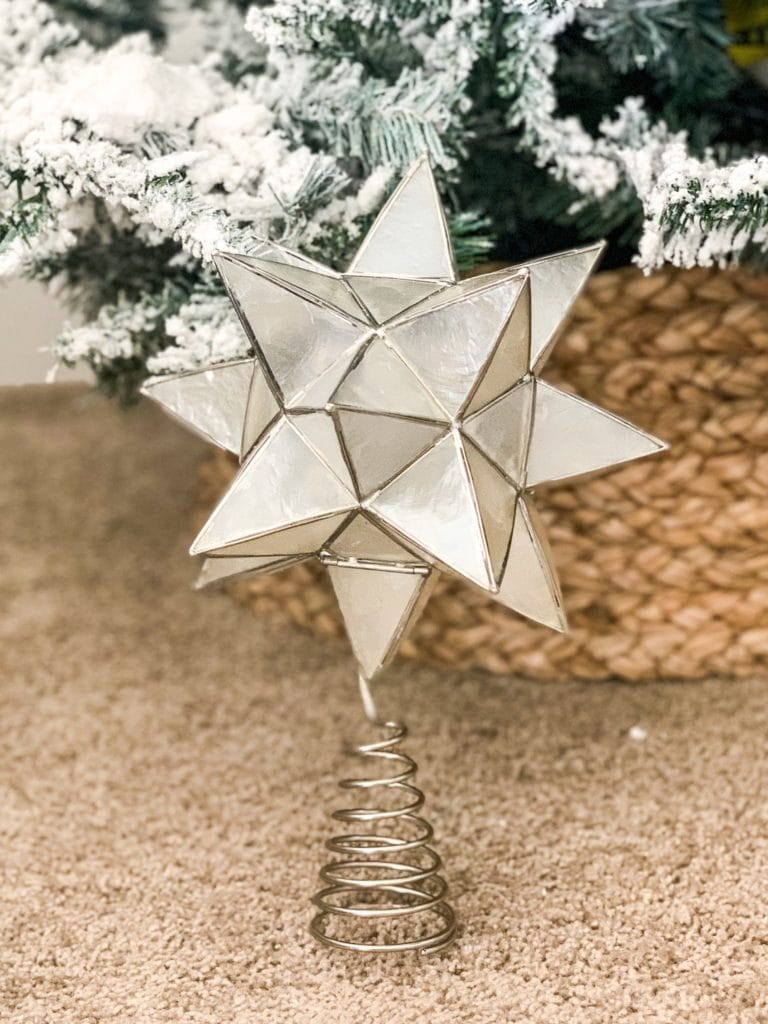 The other corner I decorated was this little spot in our entryway. I had bought this garland over the summer while it was on clearance. It is stunning in real life and looks very life-like! I'm using two strands here but ordered several more to finish the rest of the staircase. I had actually wanted a camel colored satin ribbon and the one that I ordered ended up being a bit more pink. But I still think it looks so beautiful here! And I obviously just moved the bench here for the photos I'm sharing tomorrow. It has already been moved so we can actually open our front door 😉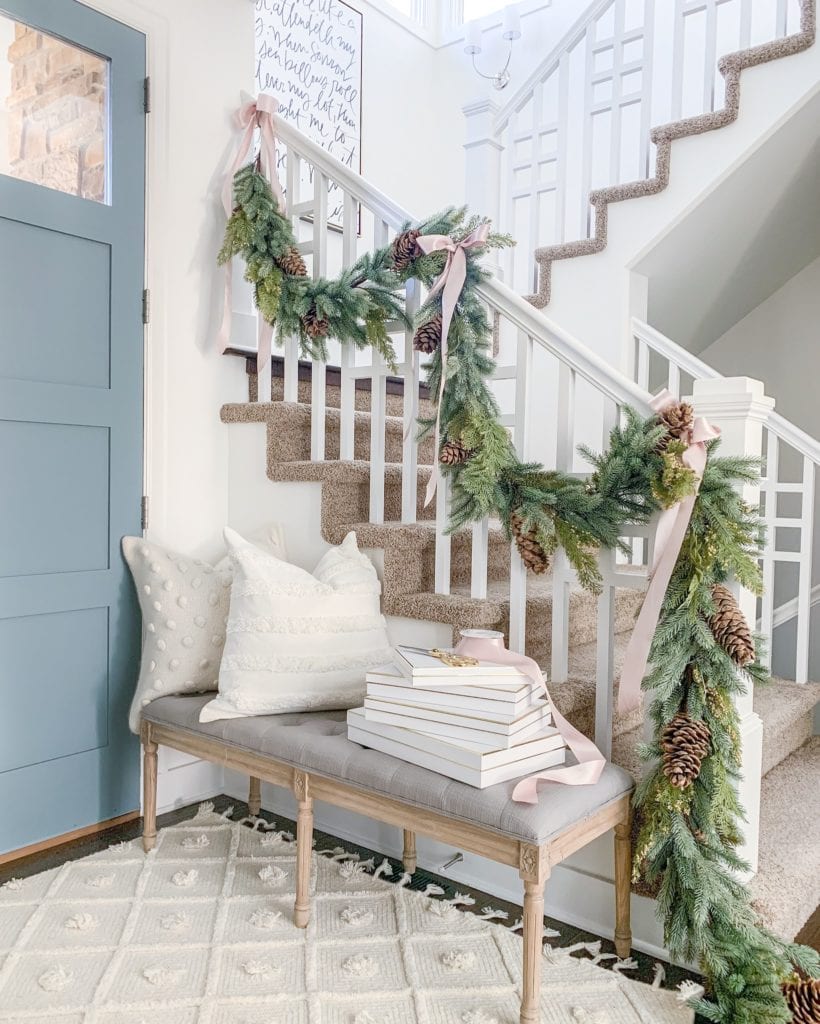 ENTRYWAY SOURCES: Rug | Bench | Garland | Pom Pom Pillow | Fringe Pillow | White & Gold Boxes | Satin Ribbon | Double Sconce Light | 'It Is Well' Canvas
Friday afternoon, we pulled most of our pool and patio furniture into the garage. Always one of our least favorite days of the year!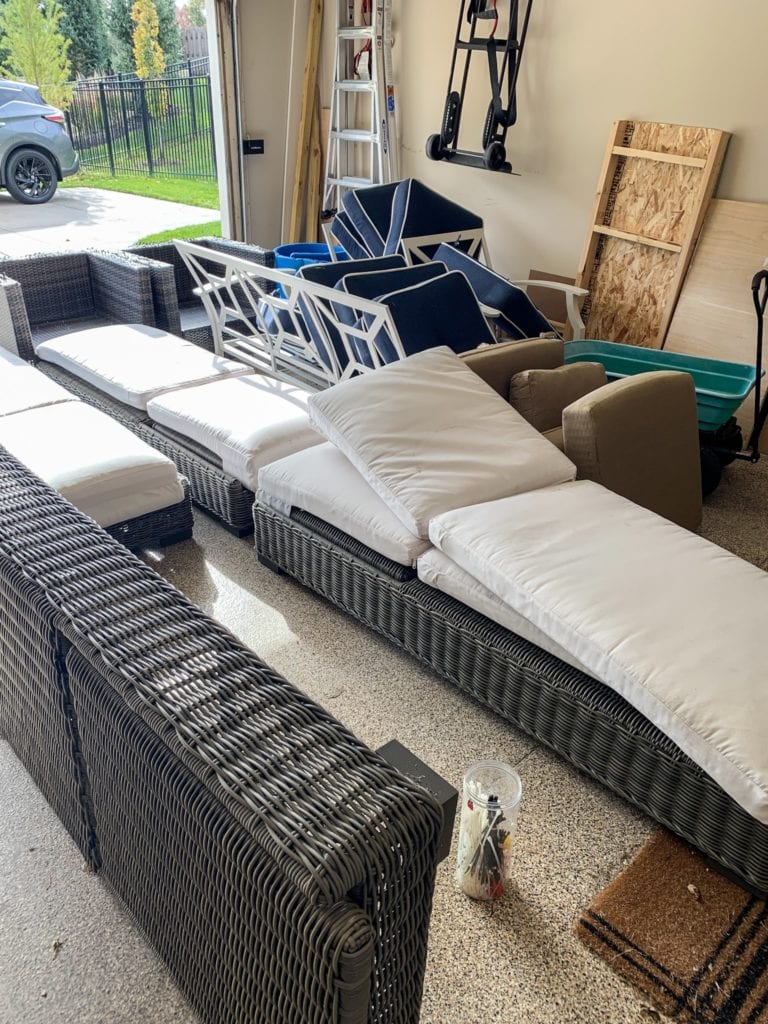 We wrapped up the job on Sunday by cleaning out the garage, rearranging everything, and lifting as much of the furniture up onto our overhead racks as possible. Thankfully our marriage remains intact.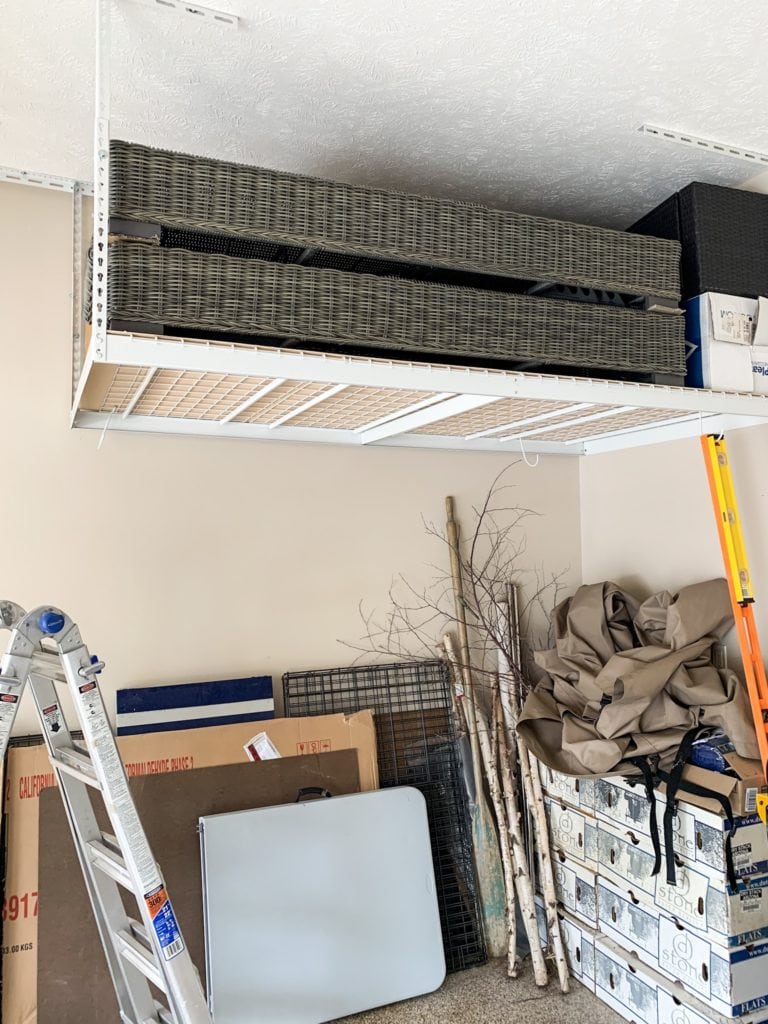 Top Sellers Of The Week
Following are the top sellers of the past week! The sources for each are linked underneath the graphic.
Around Town (and NYC!) & For Fun
Tuesday morning I flew out to New York City. I was in town to meet with the FrogTape team and Taniya Nayak for a media tour. As the winner of this room makeover, I was able to attend the trip to meet with various magazines and online publications. And that was all in addition to the generous $10,000 donation made to Orphan Grain Train on my behalf. I can't say enough good things about this company and the people I met that work there!
My flight in was beautiful! We took a different path that my prior flights, so I got some great video footage flying over Manhattan and Central Park! This is just a screen grab from the video but I still thought it was worth sharing.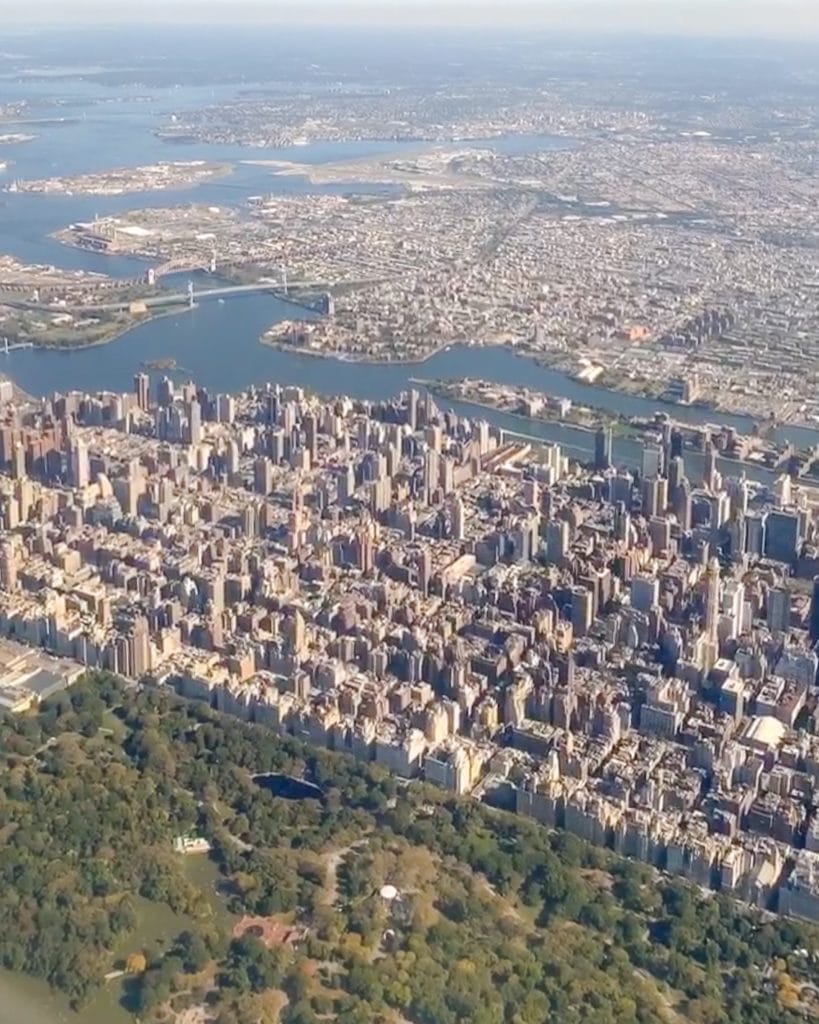 The weather was beautiful the day I arrived. The room we had for the media events had this gorgeous terrace with a great view of Lower Manhattan.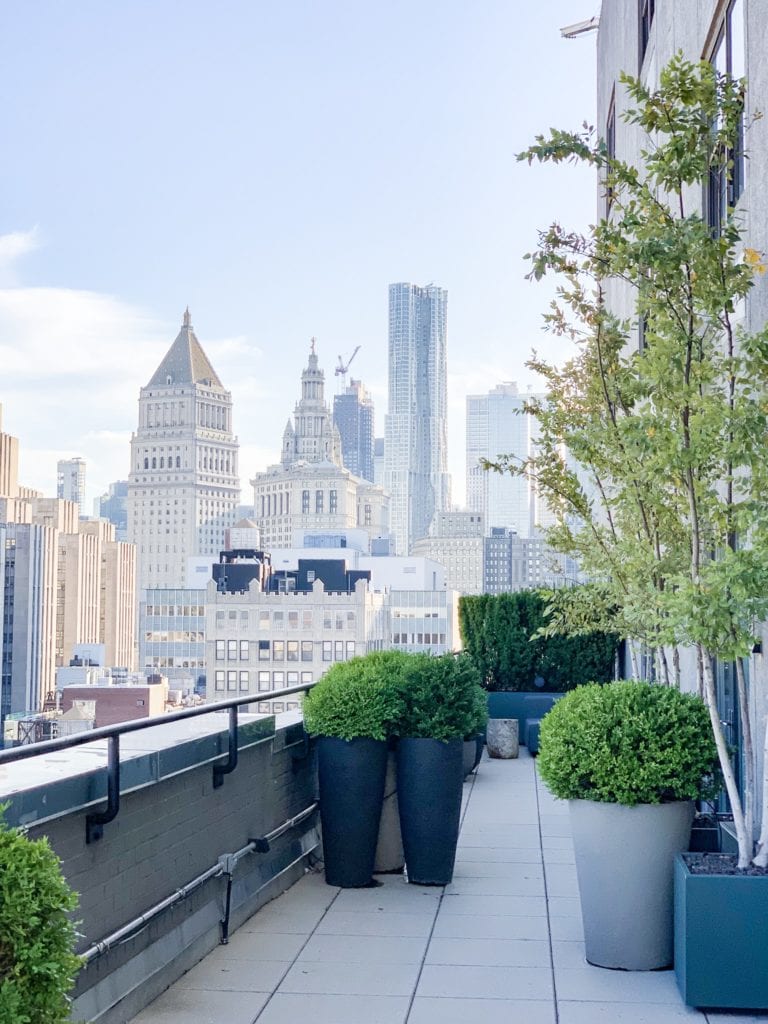 I had my first Drybar experience after I arrived in town. I'm convinced there is nothing better in life than someone else washing and drying your hair for your 😉
That night, the FrogTape team, Taniya Nayak, and I had dinner at ABC Kitchen. Taniya and I sat next to one another and we hit it off immediately. She could not be nicer or more genuine (or more beautiful)!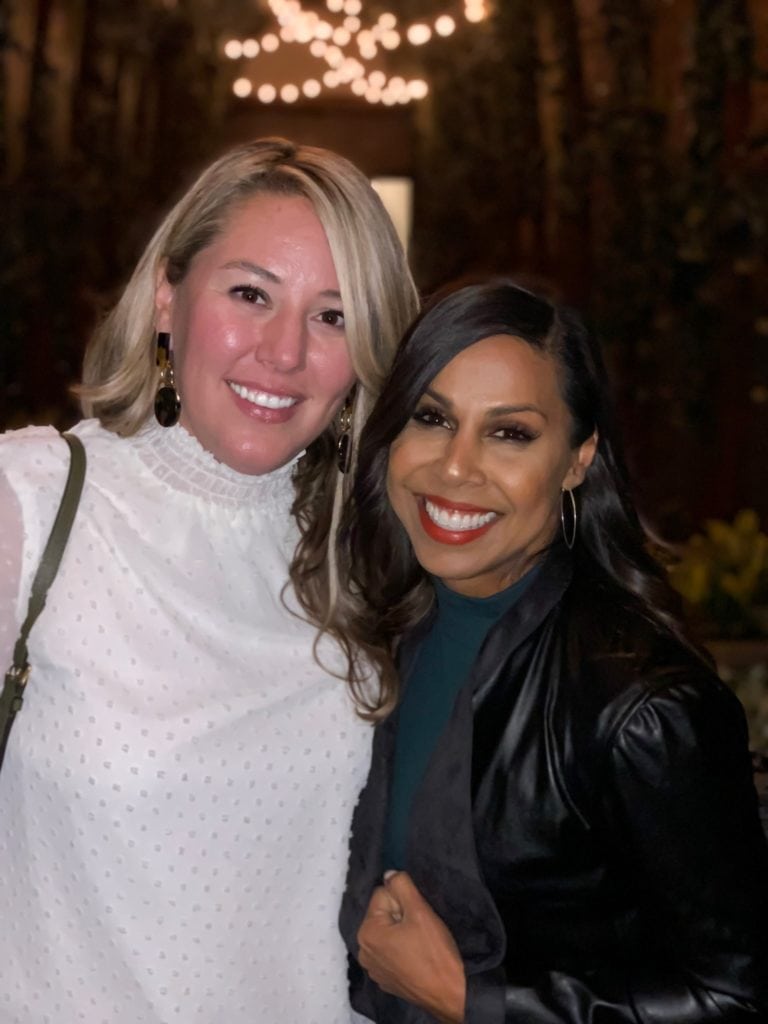 We wrapped up the night with drinks at NoMo SoHo which was just around the corner from our hotel. We were all drawn in by the beautiful design and architecture!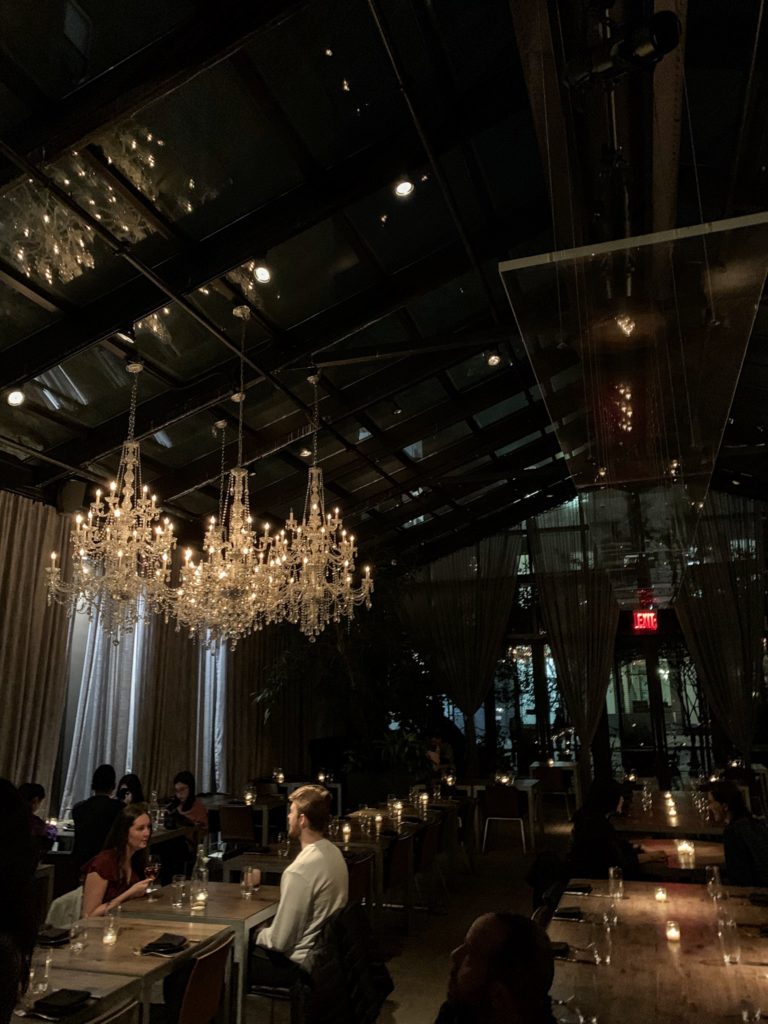 Wednesday was media day. So we essentially had hour long blocks of appointments all day long. We met with editors from HGTV, MyDomaine, Who What Wear, PureWow, and Apartment Therapy. The Meredith publications team (BHG, Martha Stewart Living, and Real Simple) had to reschedule but it was still a really full day of great conversations! The FrogTape team would talk briefly about their brand, I shared a bit of the details of my makeover, and then Taniya revealed the 2020 design trends they've selected! It was a so fun to be a part of!
That night, the weather took a crazy turn with torrential rains and crazy wind. We headed to Añejo for dinner in Tribeca and I wore the cute pom sweater I've been raving about! I forgot to take an actual photo but here is a screenshot from the video I shared on Instagram Stories. The jeans (J Crew Factory) and earrings (Baublebar) are old and no longer available.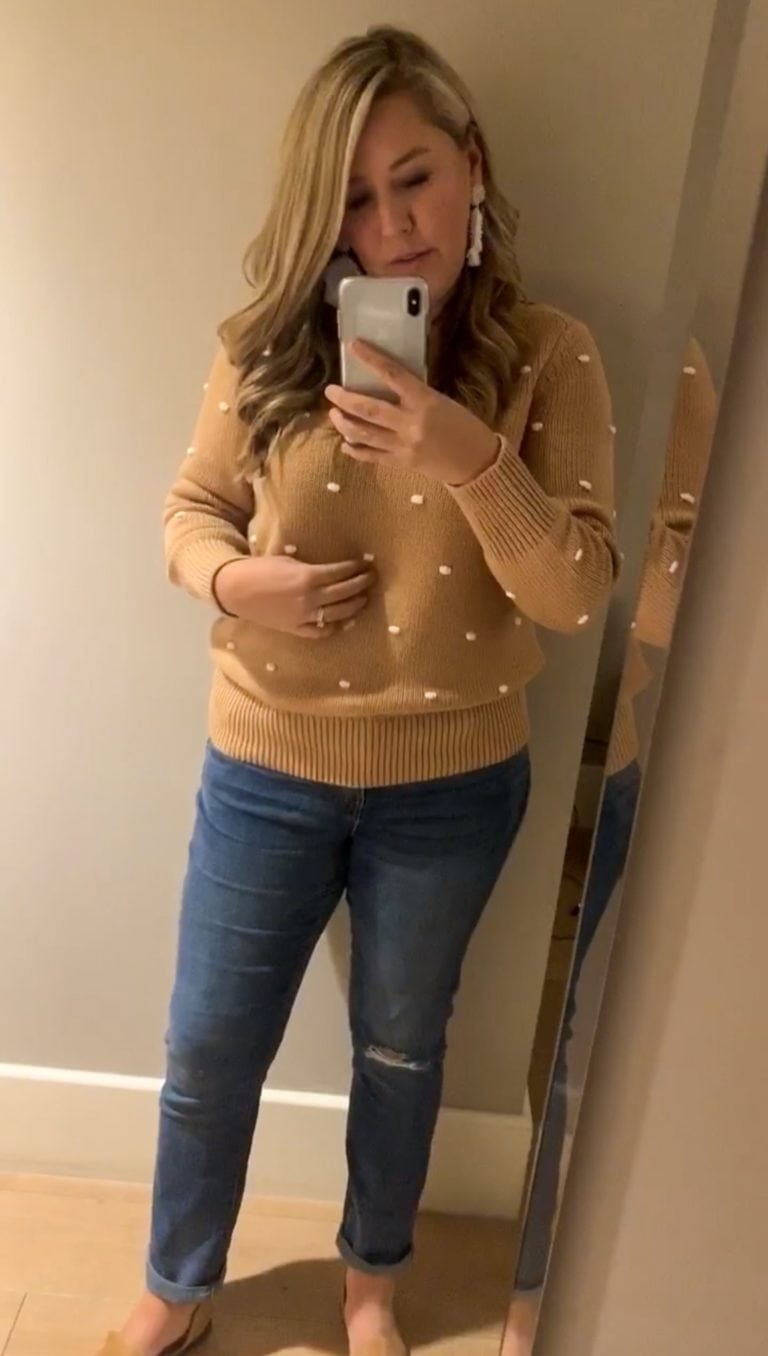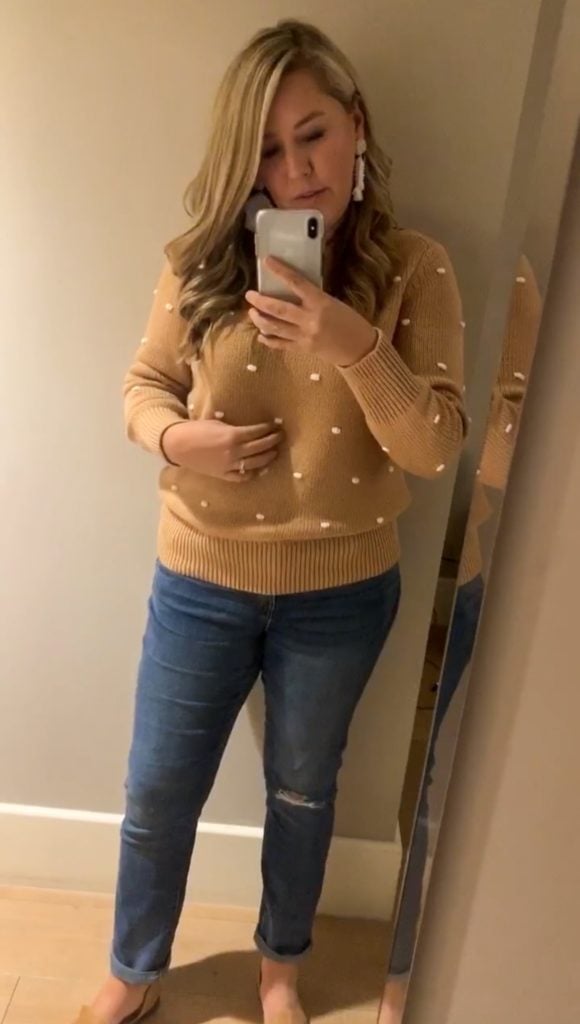 Thursday  morning, we all woke up to flight delay news. But we had time to grab some breakfast at a nearby diner and take a quick photoshoot outside of our hotel. Taniya was cracking me up with all of her pose directions. My flight kept getting pushed back, so I had some time to wander SoHo and do a little shopping before heading to the airport. It was a such a great trip and I'm so appreciate to the FrogTape team for including me!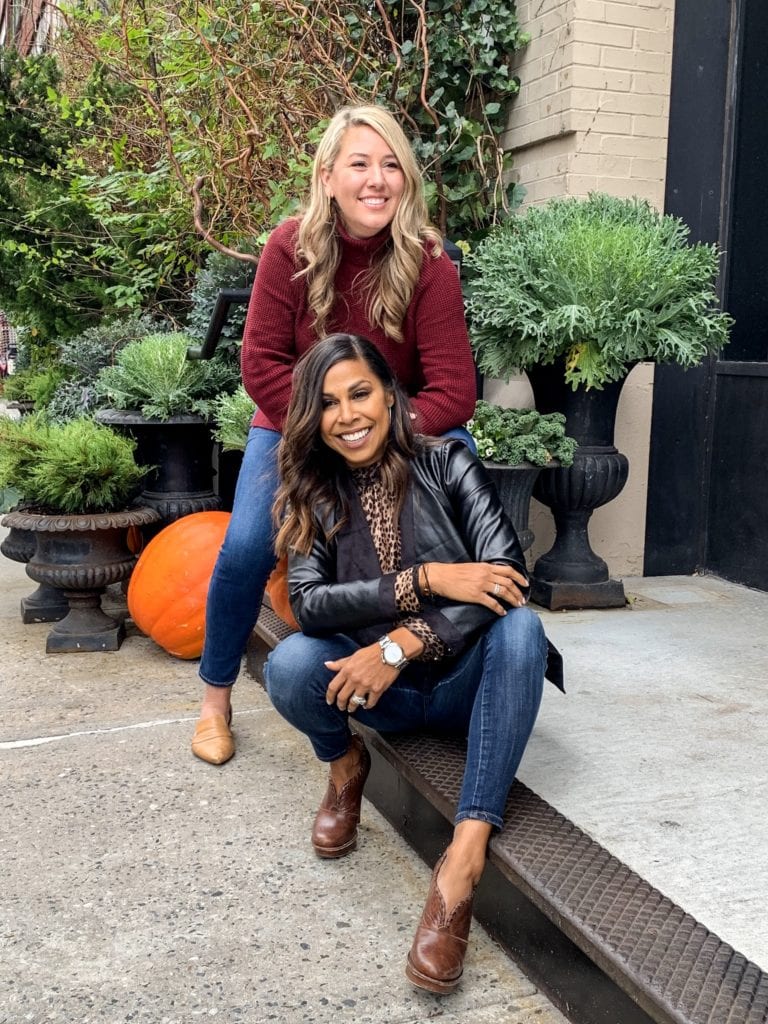 OUTFIT DETAILS: Textured Tunic | Skinny Jeans | Loafers | Gold & Tortoise Hoop Earrings | Taniya's wedge booties are UGG but about ten years old 🙁
Friday I got home and had to start setting up some Christmas decor (as mentioned above). I joked on Instagram Stories that at least I was listening to the Eagles while doing it, and not Christmas music (yet). I also shared this fun fact on Stories about our little Henley.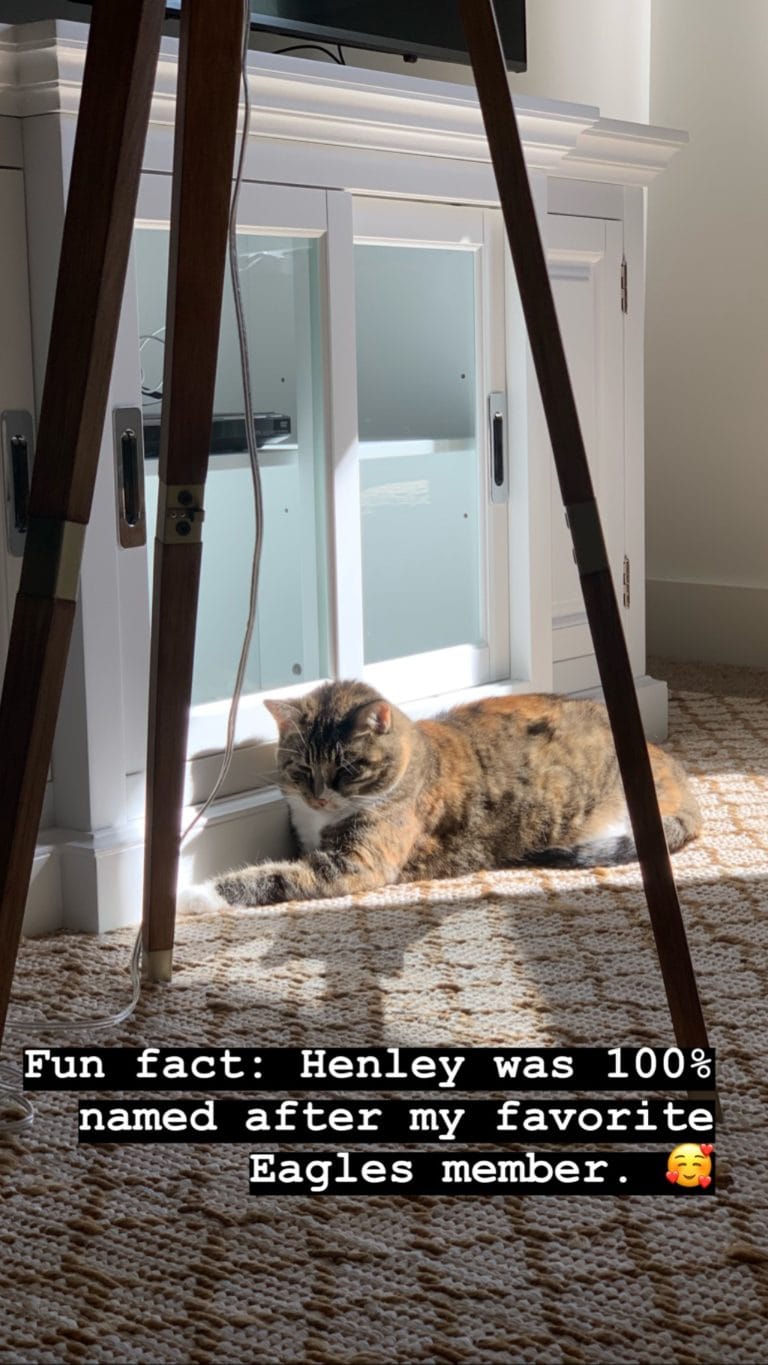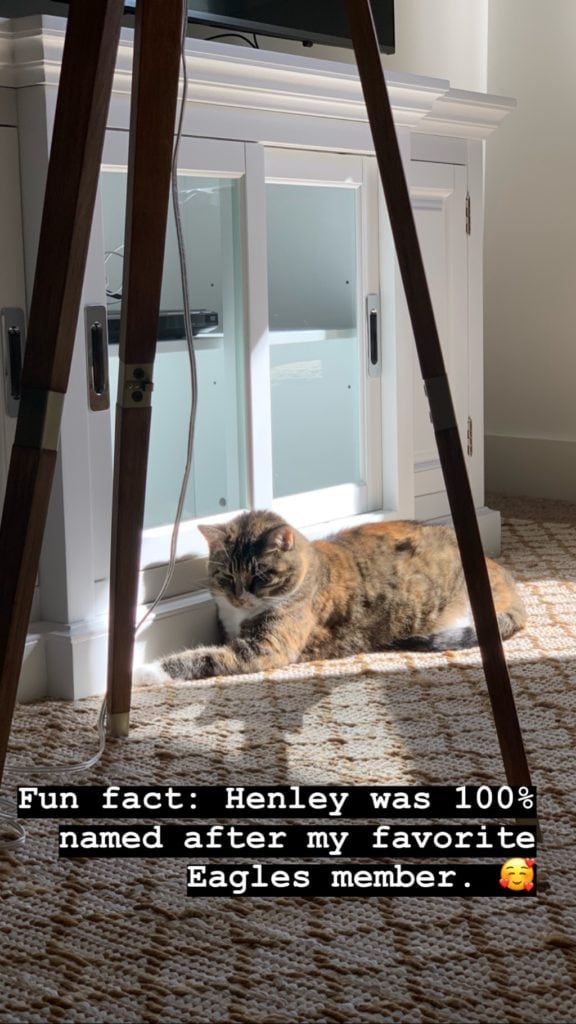 I also got a FaceTime call from my two blogging besties, Kelley Nan and Kris at Driven by Decor. I had been working outside and they were clearly dressed to the nines at the conference they were attending together. I had originally planned to be with them but the FrogTape trip overlapped the conference so I had to cancel.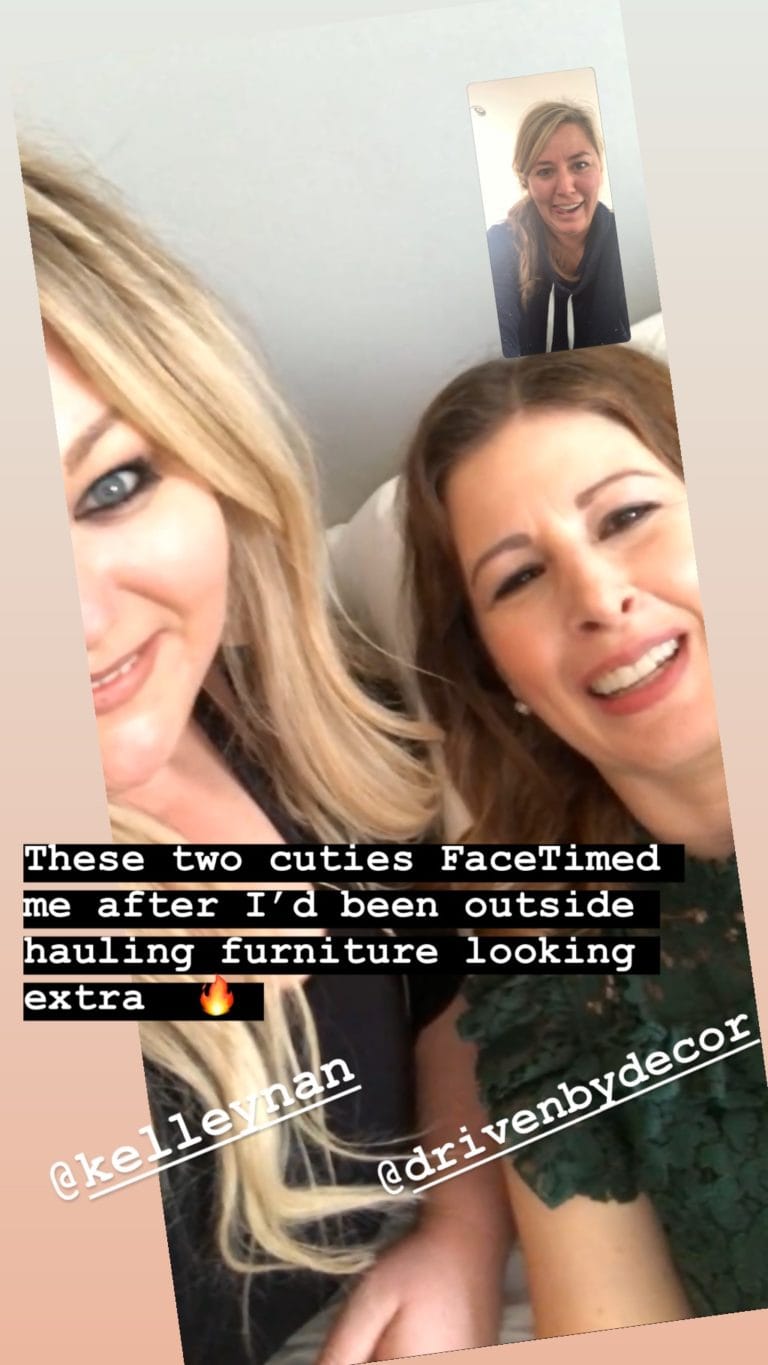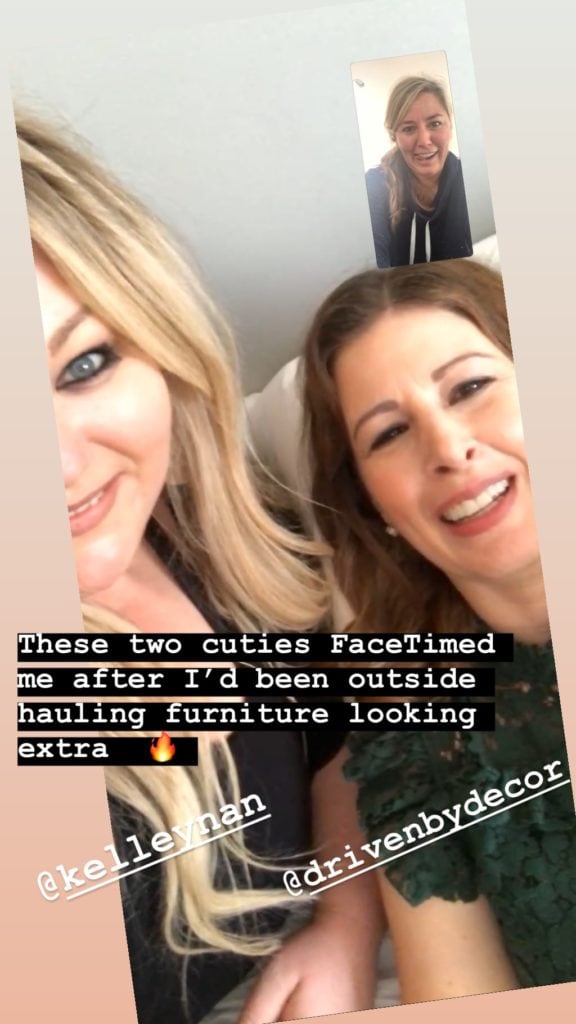 Best part of the call? Kris re-enacting Kelley getting into/out of and on top of their beds. We all accomplish a lot in our conversations, but clearly have a lot of fun too!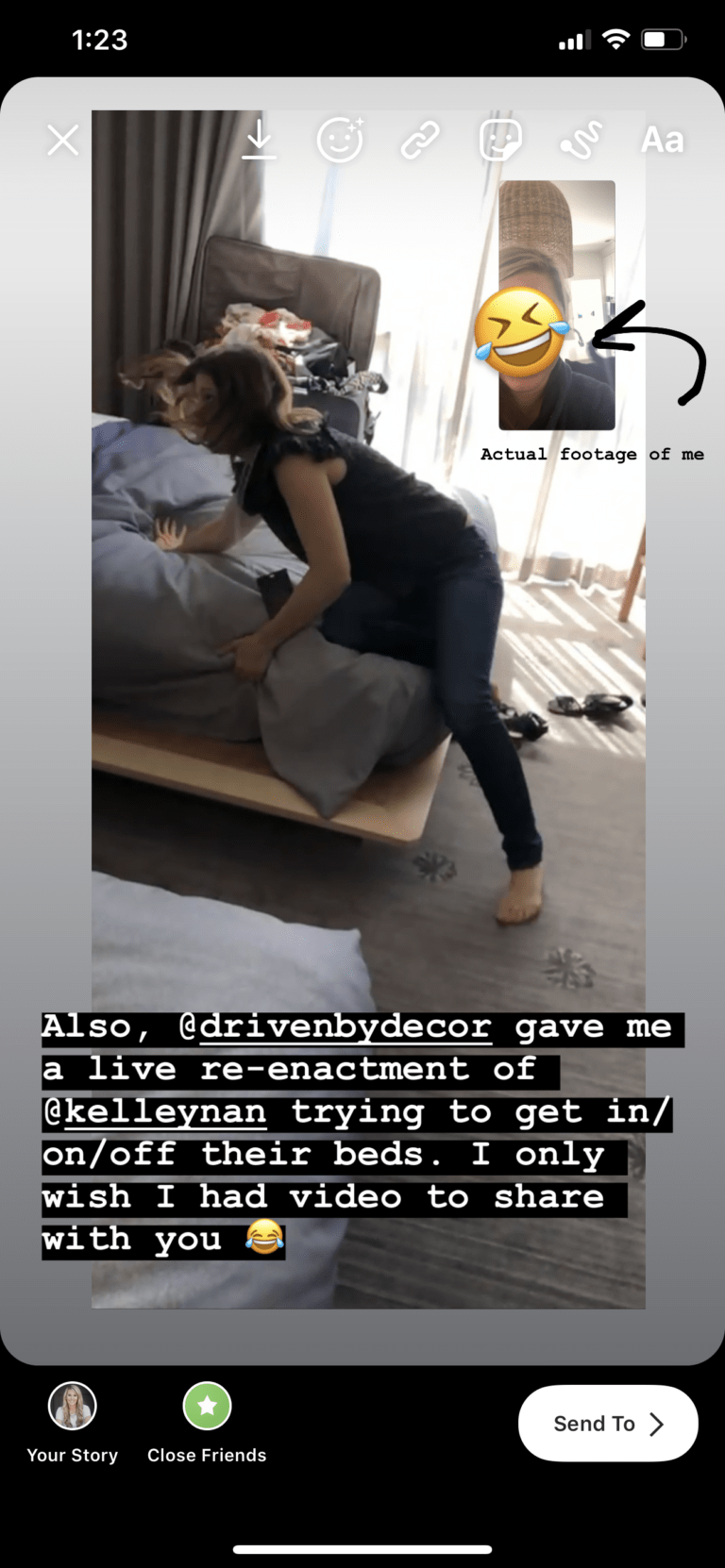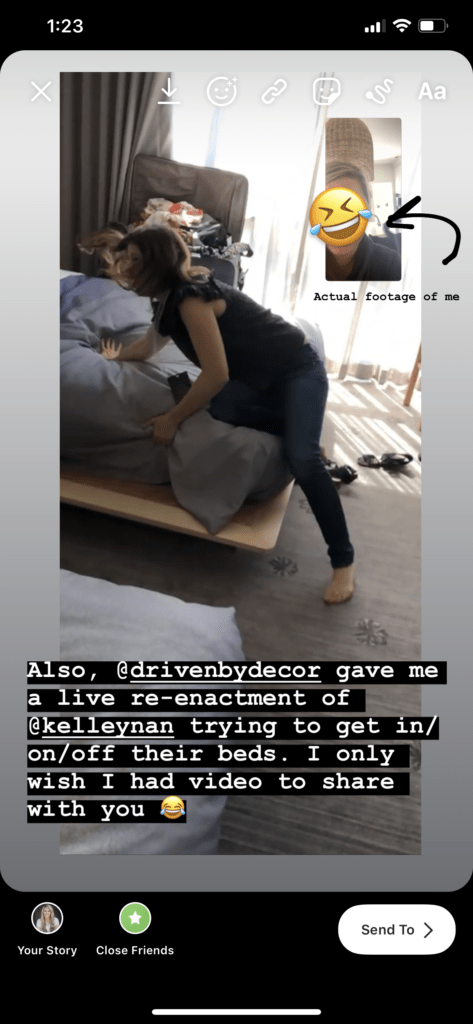 I was able to wrap up season one of Big Little Lies this weekend (so good)! I tend to feel much less guilty when I binge watch a show if I've also gotten a lot of work done for the weekend!
I'll be back tomorrow sharing my picks from the Hi Sugarplum x Gibson holiday collection! And even if you're not here for my fashion posts, I'll also be sharing some holiday decorating sneak peeks as well. Then, I'll be back to regular and fall content for the most part for at least another month or so! But I can't wait to share the gorgeous collection with you tomorrow!
Recent Buys & Sales
Following are some of the sales that have carried over from the weekend.
I hope you all have a great week!
If you would like to follow along on more of my home decor, DIY, lifestyle, travel and other posts, I'd love to have you follow me on any of the following:
Pinterest | Instagram | Facebook | Twitter 
disclosure: some affiliate links used