I hope you all had a wonderful weekend! It was a busy week around here with travel prep, travel, and time spent with friends!
This post contains affiliate links for your shopping convenience. Click here to read my full disclosure policy.
Home Projects & Updates
I basically got nothing done around the house last week! I spent Monday and Tuesday prepping for my early departure Wednesday. It's always a challenge trying to write a week's worth of content in a day or two! But this week I'm hoping to wrap up several projects at home, as well as start a few I've had on my to-do list since well before summertime! As sad as I am for the end of summer, I always get re-energized with the thought of new projects on the horizon!
Top Sellers of the Week
Last week, I started something new on Instagram Stories and figured it may be worth sharing here as well for those of you interested! I've been sharing my top five best sellers from all of my channels (the blog, Instagram, Facebook, Pinterest, Twitter, etc.). I thought it may be a fun way to see what others are interested in and maybe bring to light some items you may have missed the first time around (particularly if they weren't ever shared on the blog yet)!
Following are the top 5 best sellers for the week of 9/8-14.
Following are the top 5 best sellers for the week of 9/15-21.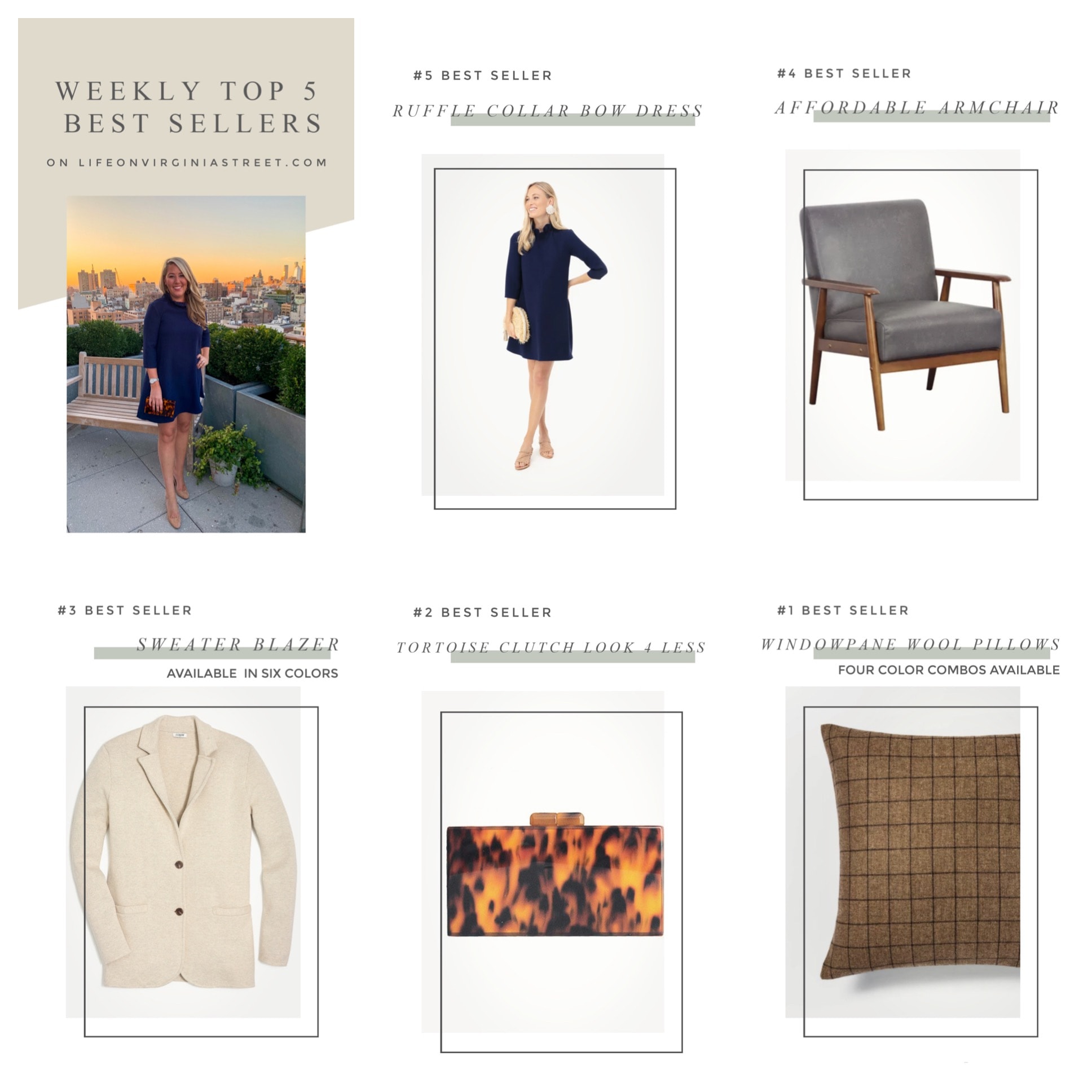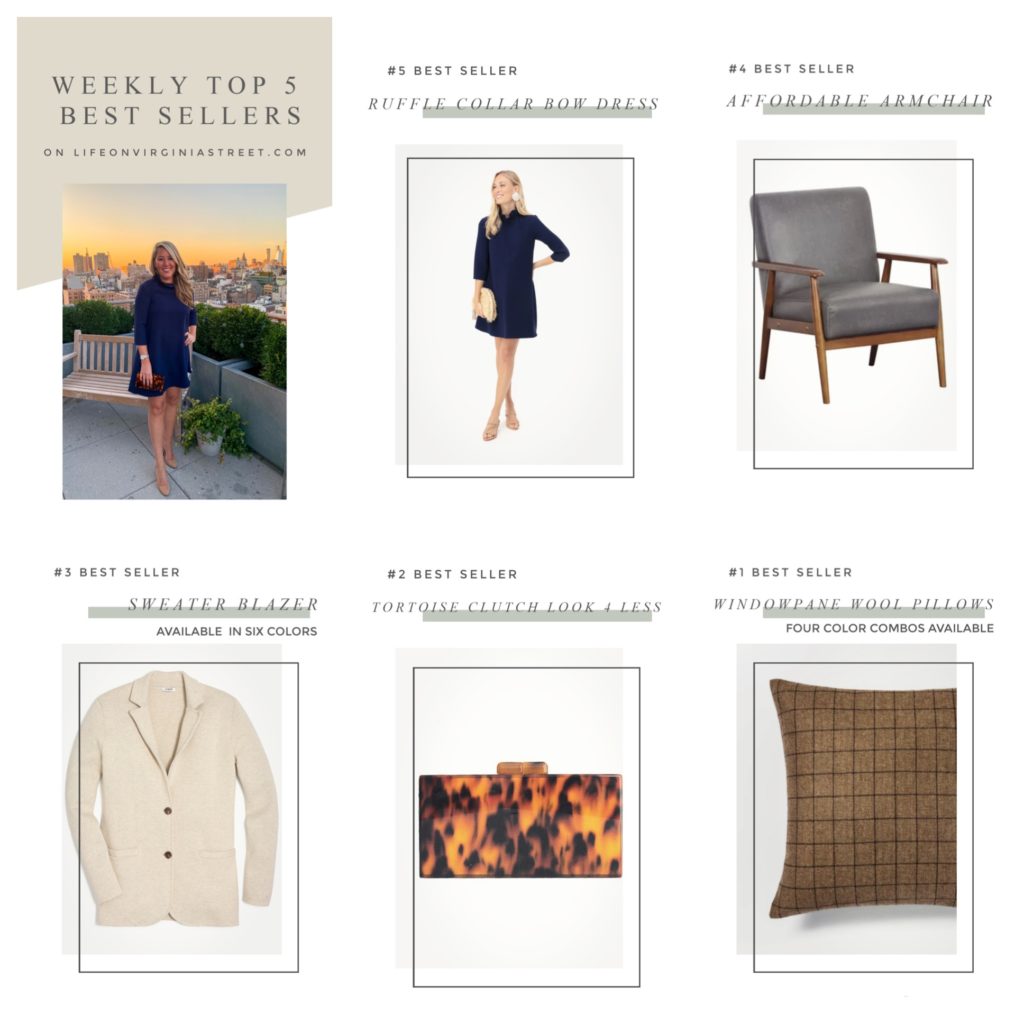 If there seems to be some interest around these lists, I'll continue to share them here on the blog in the Weekend Recap (in lieu of doing a standalone post). Hopefully you find them interesting and/or helpful!
Around Town (and NYC!) & For Fun
Tuesday afternoon, we spent our last day of the season in the pool. The weather was incredible, so we took a few hours to enjoy the heat and the water! And it's a good thing we did because after this past week, the pool is now constantly being filled with leaves.
I was named a Better Homes & Gardens Stylemaker for the fourth year in a row! It's always such an honor. With that, BHG hosts a one-day even in New York City each September for the Stylemakers. I wasn't able to attend last year (but did the two years prior), so it was fun to be back this year!
I arrived in NYC around 10 am, so I had most of the afternoon to walk around before most of the other people arrived. I walked to Soho, grabbed lunch at a cute little Italian Restaurant (Sant Ambroeus), and just kind of wandered. I'm always so in love with the floral shops in the city!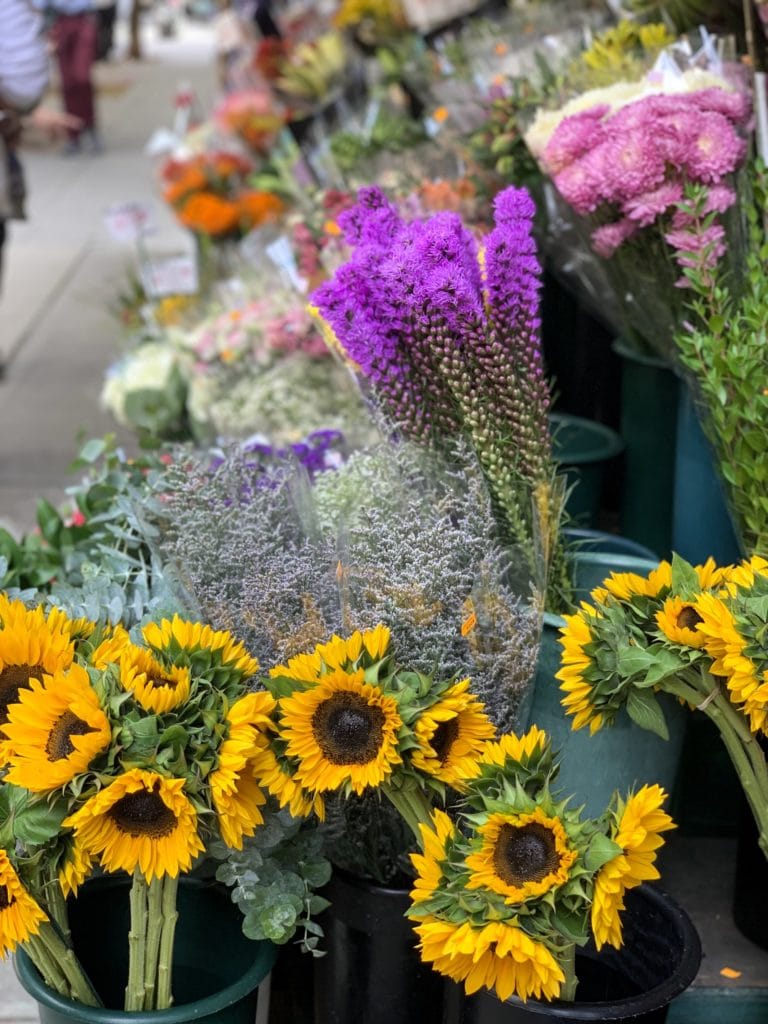 Later that afternoon, I headed back to our hotel (Public) to get checked in since our room wasn't ready previously.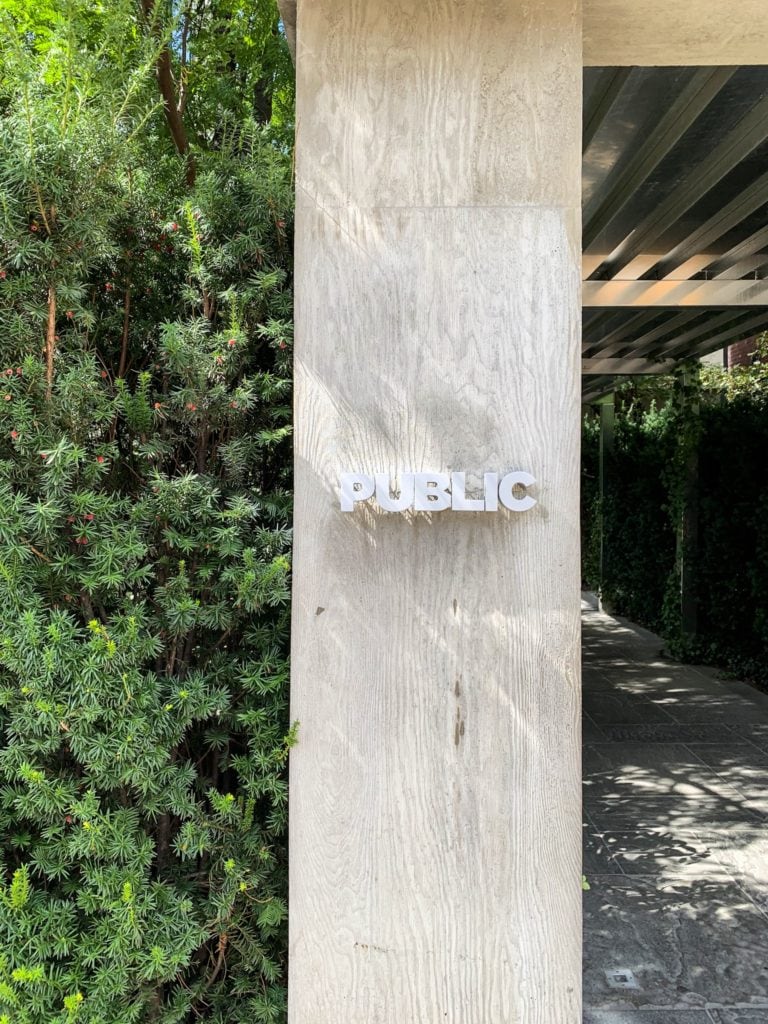 I had to hang out in the lobby a bit, but I loved the beautiful vibes and all the greenery surrounding the building! It was fun to meet and catch-up with so many other bloggers while I waited for our room to get ready!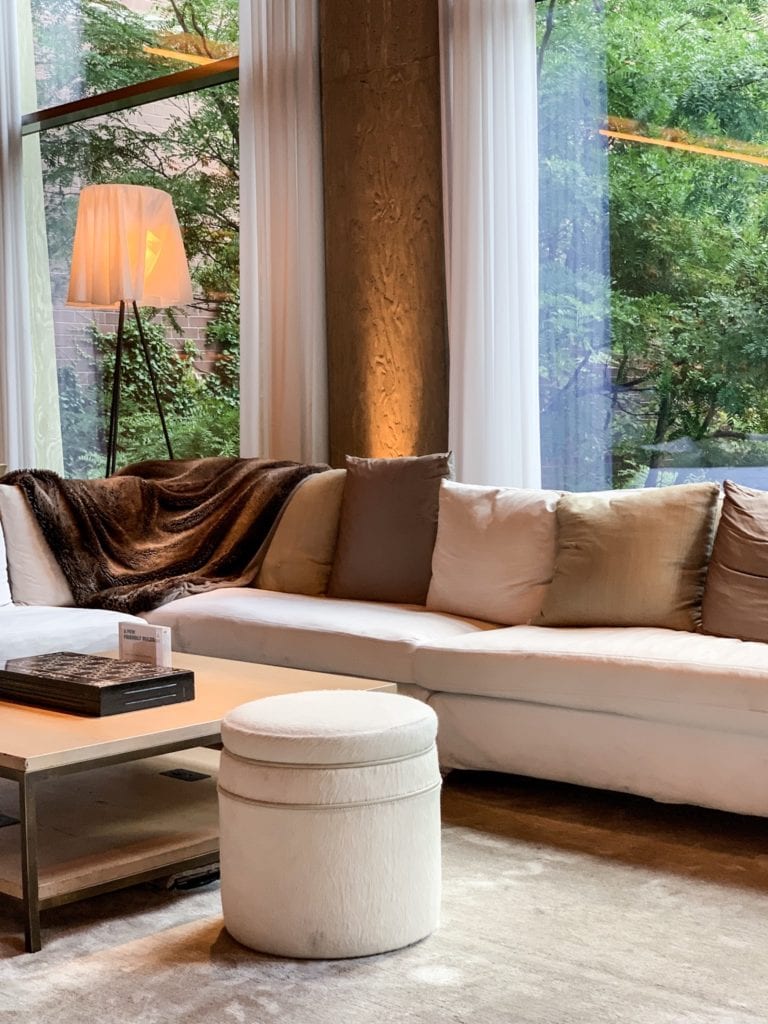 That evening, a group of us went to dinner at ABC Kitchen.
Thursday was the day of the actual Better Homes & Gardens event. Kris from Driven By Decor and I were roomies for one of the nights. She's one of my very best blogging friends and we literally text on a daily basis and talk a few times a month, but it's always so much better when you get to hang out in real life!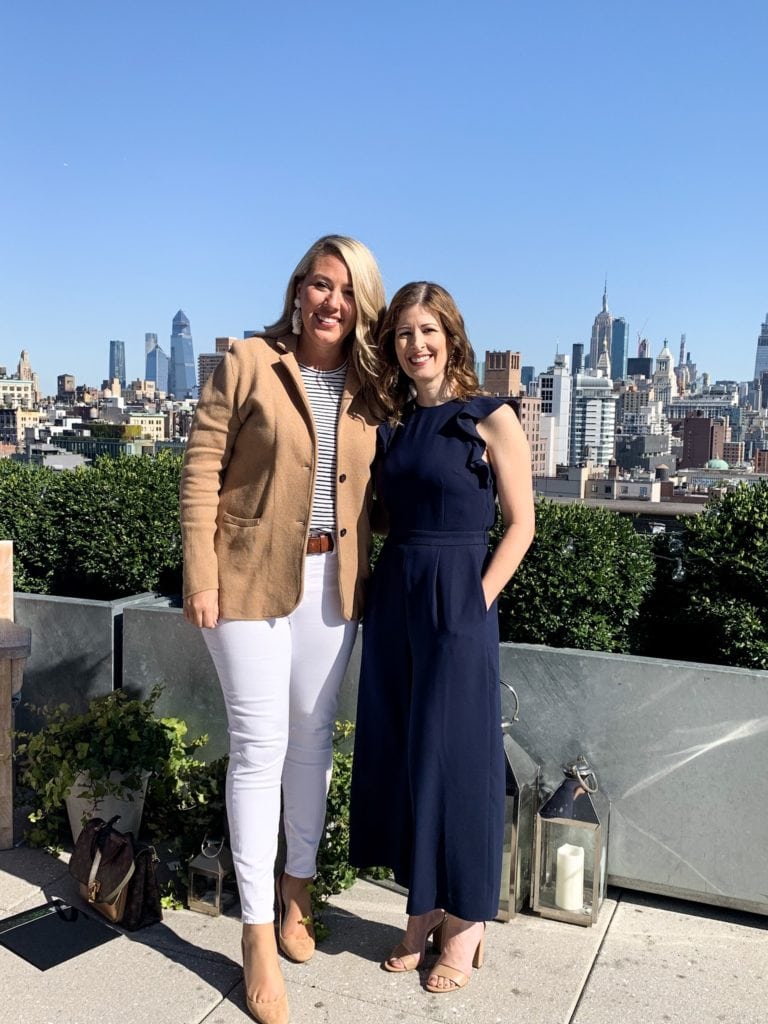 Outfit details: Sweater Blazer | Striped Tee | White Jeans | Suede Heels | Earrings
I have about 100 pictures from the event on my camera roll so it's nearly impossible to share them all! I'll likely share a few more when the professional photos come out later this month. Here's a shot with some of the gals I went to Nashville with for a blogger retreat back in April: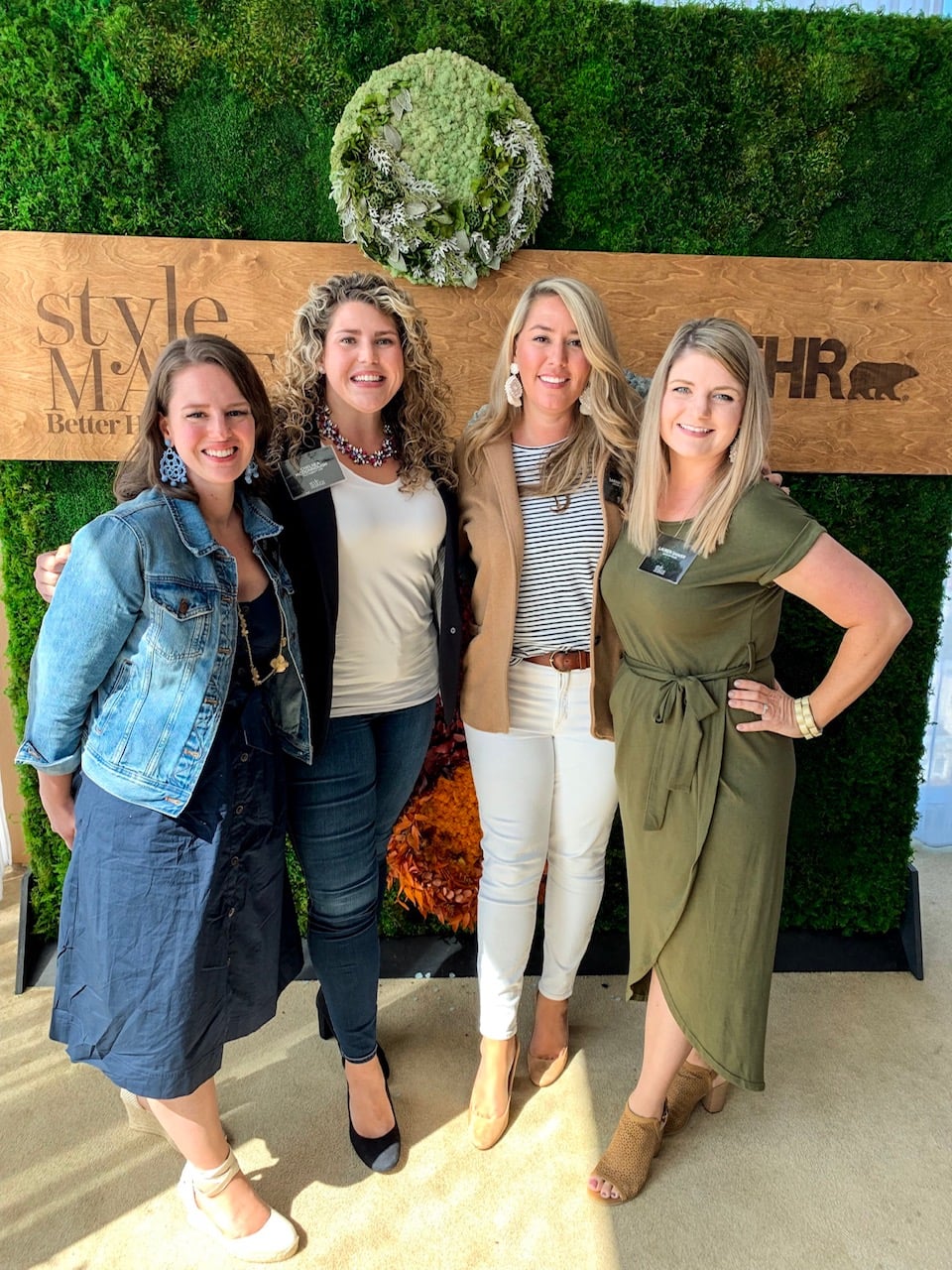 Nina – Nina Hendrick | Chelsea – Two Twenty One | Me | Lauren – Bless'er House
We had so many amazing speakers at the event, but I think my absolute favorite was the legendary Marian McEvoy. She has led such an amazing life and was a total riot to listen to. I'm pretty sure we could be best friends!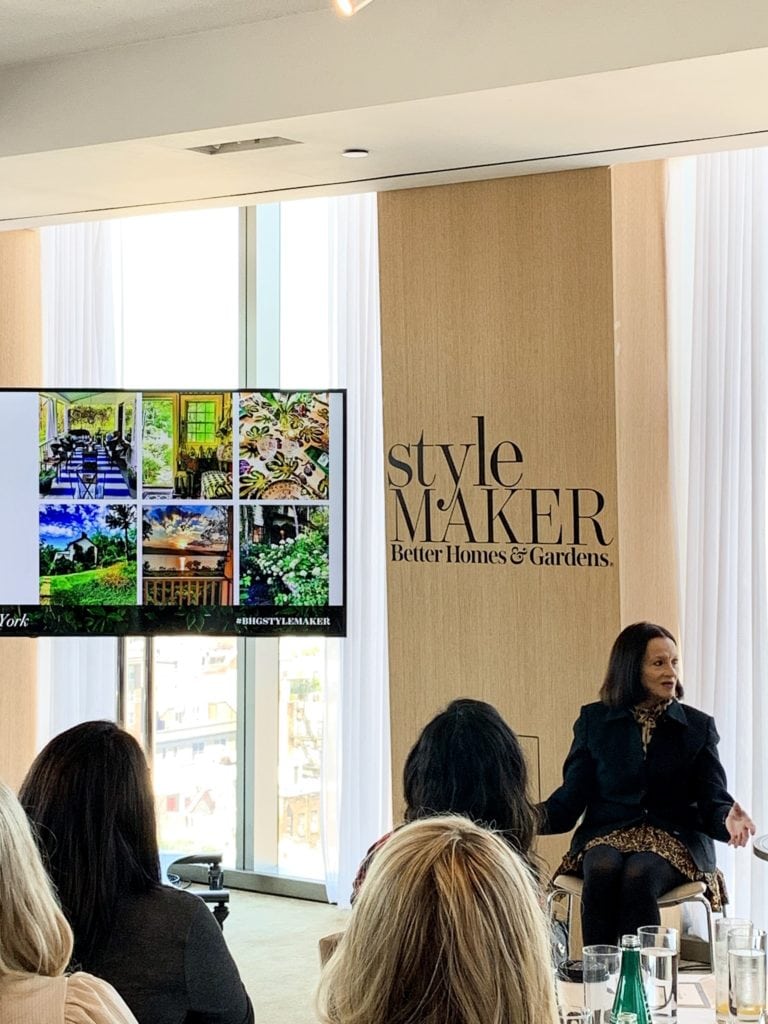 After the daytime conference and events, BHG also hosts a cocktail party. Our hotel had stunning views of the skyline and sunset!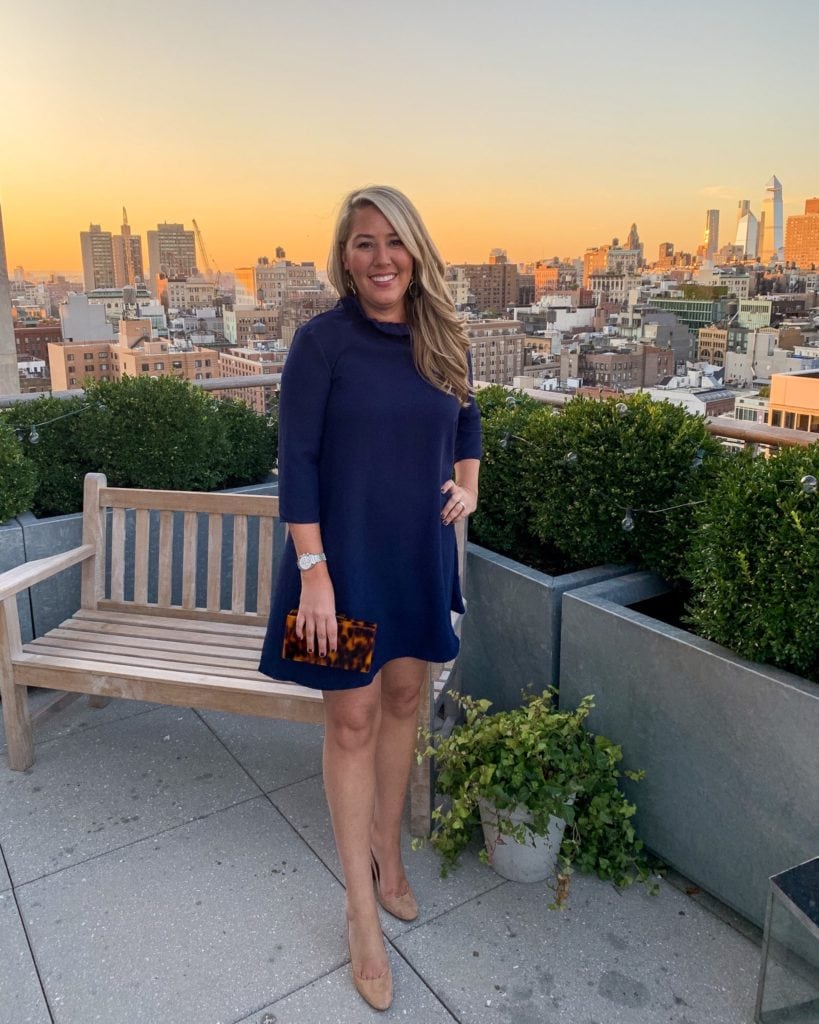 Outfit Details: Dress | Tortoise Shell Clutch (look for less here) | Suede Heels | Tortoise Earrings
We stayed at the party for a few hours before heading down to the restaurant in the hotel for dinner! These are the amazing ladies I spent most of my time with. Such a talented and beautiful (inside and out) group of friends!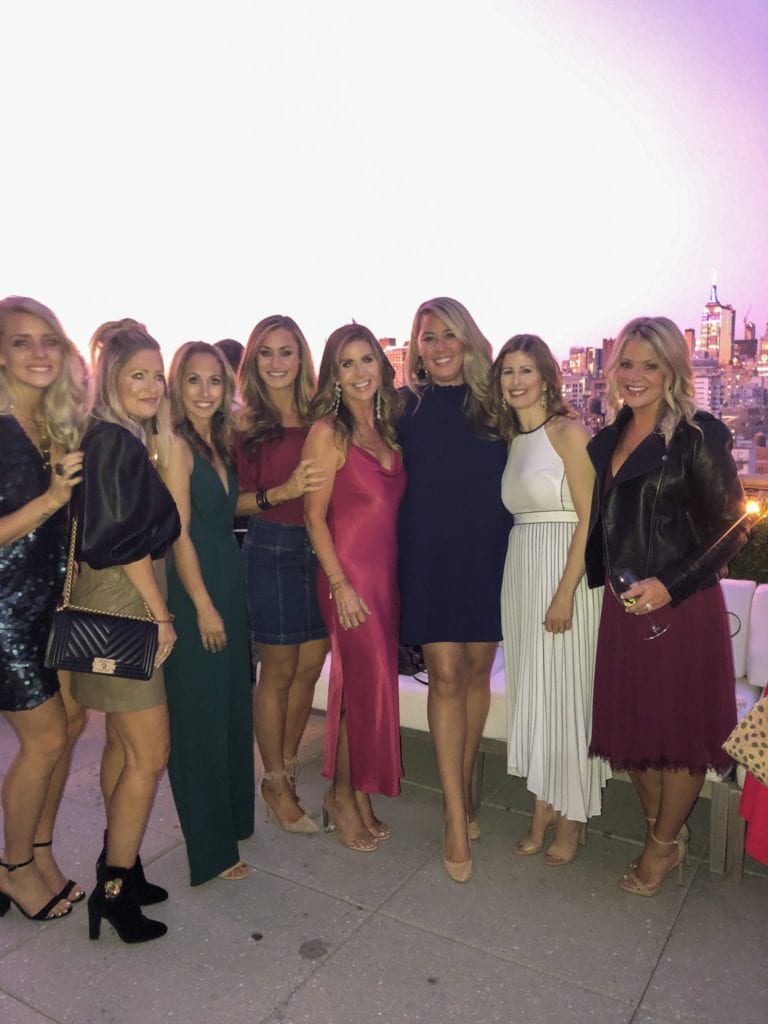 Abigail – Addison's Wonderland | Shauna – The House of Silver Lining | Haneen – Haneen's Haven | Brittany – Addison's Wonderland | Jen – Decor Gold Designs | Me | Kris – Driven By Decor | Bree – Z Design At Home
I had to head to the airport around lunch time on Friday, so by the time I packed and got ready, I didn't have much spare time. My trip was capped off by possibly the best Uber driver ever. He asked me if I knew anything about fishing and when I told him I practically grew up on a boat (and used words like trolling, downriggers, Kokanee) he said I was one of two women he'd ever met in his 30 years of living in NYC since he moved here from Israel that he could speak to "professionally" about fishing. My dad will be so proud 😉
This was probably my favorite year of the event! A lot of that probably comes with knowing what to expect and not being as nervous. But it was so fun to hang out with some of my long-time favorites and to meet so many new people!
Saturday I spent a lot of the day cuddling with the cats. I love when I can tell they missed me!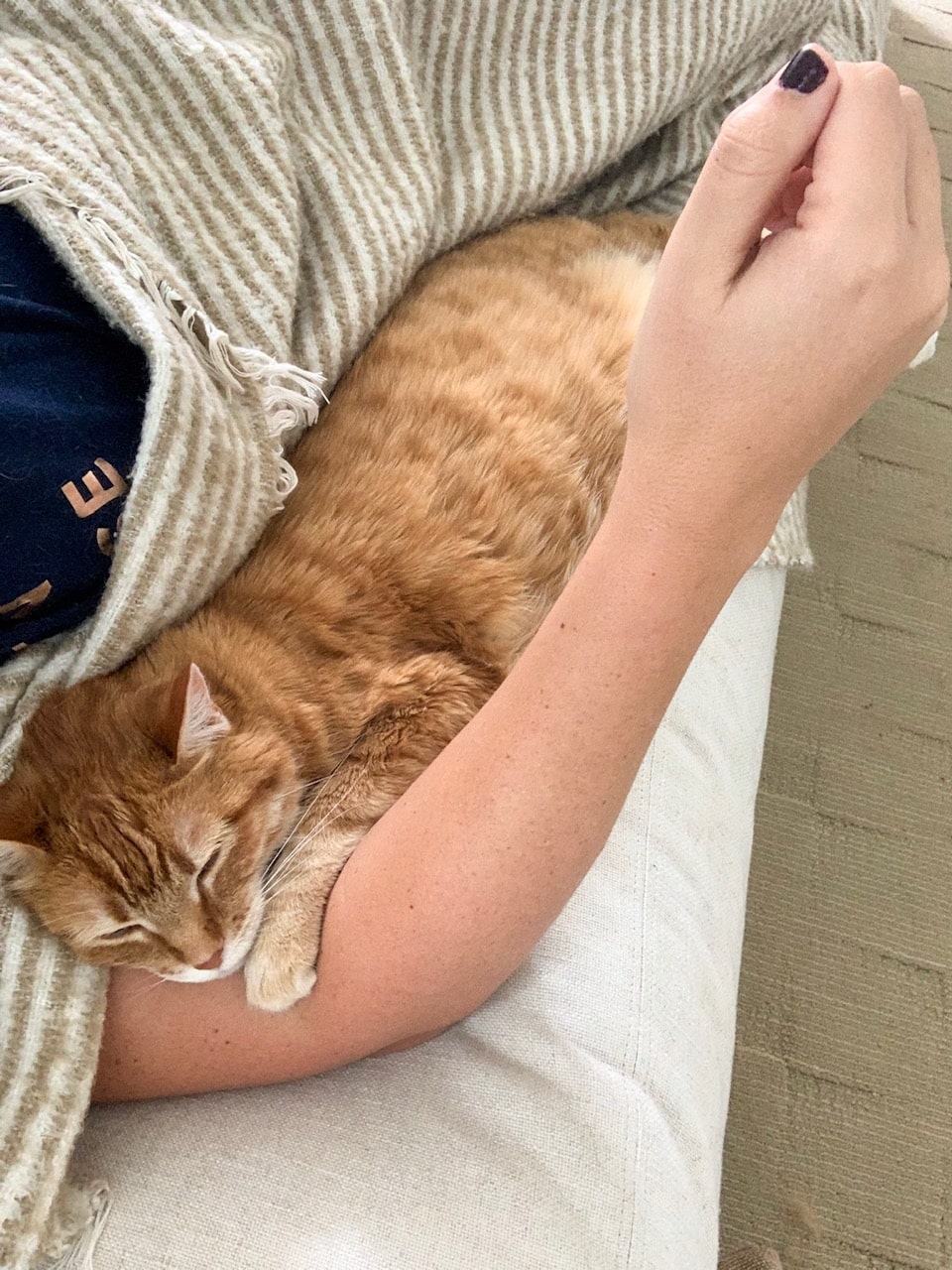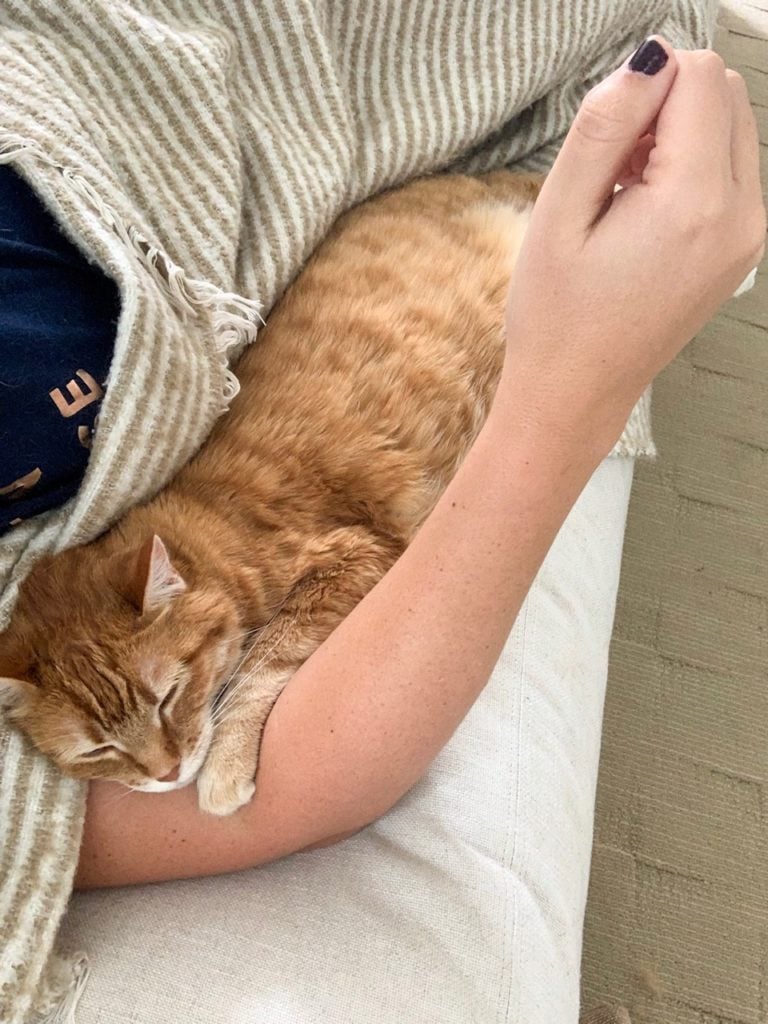 Saturday night, we went to our friends' home to watch the Husker game and have dinner! This family is legitimately my longest running set of friends I've had! Our moms went to college together so we've essentially been friends since birth! It's so great that two of the three boys now live in Omaha with their families. My little buddy Edison was such a great host and kept us busy and entertained the whole time! He also loves watching Aunt Sarah on Instagram Stories every day so he wins the prize for Life On Virginia Street's biggest fan 🙂 It was such a fun night catching up with everyone!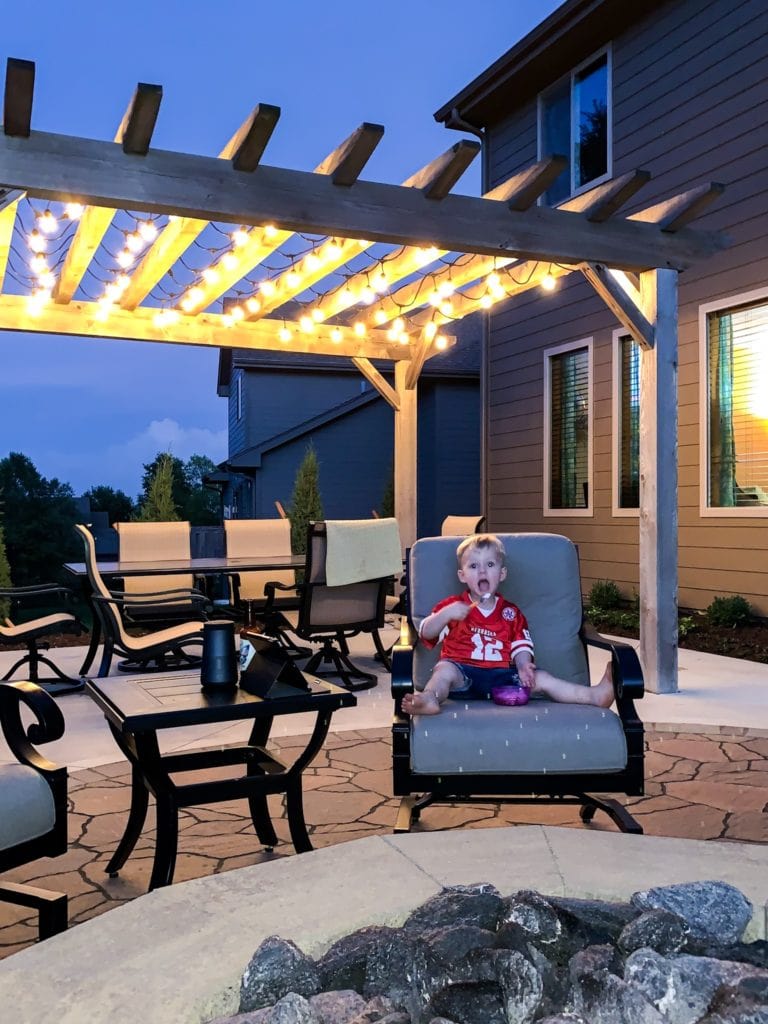 Sunday I spent a lot of time at the computer getting caught up on emails. My goal is to (hopefully) get caught up on blog comments today! I read them all immediately, but am so bad about commenting back. I promise to get better at this!!
We headed to Lazlo's for dinner on the patio since temps were in the low 70's. We decided we needed a quick Zoe fix before heading home. I poured her a second glass of milk to drink while she watched Aladdin and she got so ridiculously excited. Just have to keep proving my BFF status to her 😉
Recent Buys & Sales
Following are some of the sales that have carried over from the weekend!
I hope you all have a wonderful week!
If you would like to follow along on more of my home decor, DIY, lifestyle, travel and other posts, I'd love to have you follow me on any of the following:
Pinterest | Instagram | Facebook | Twitter 
disclosure: some affiliate links used