I hope you all had a wonderful weekend! I can't say that I'm excited for Monday to be here, but I have a short work week ahead so somehow that makes it a little more bearable!
I came home from work Friday afternoon and loved the warm glow from the sun that was coming through the entryway. It is always crazy just how much the lighting changes in our home throughout the seasons. There is definitely a much warmer glow to everything these days as the sun is getting lower on the horizon.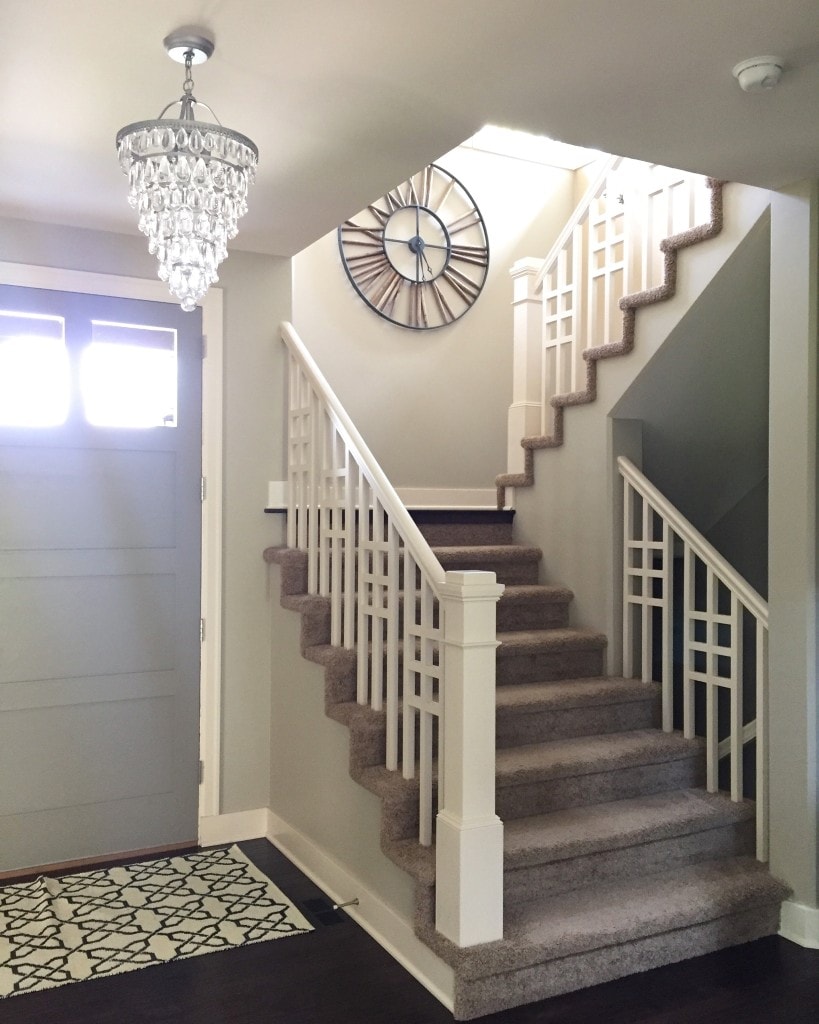 Friday night, I went with my friends Jen and Amanda (and also met up with Erin) to go to an India Hicks event downtown. We didn't entirely know what we were in for, but we saw that India was making an appearance so it was pretty much a no-brainer for all three of us. Holy cow. India was amazing – not only is she gorgeous, but she is so warm, friendly, down-to-earth, talented…the list goes on.
Long story short, she has started a lifestyle brand (it reminds me a bit of Tory Burch from a style perspective but will be sold in the direct sell model like Stella & Dot, for those of you familiar with it). I was so mesmerized by India and the concept of her brand (and that her products merge her British heritage with her Bahamian island life – hello, pretty much everything I love most in this world), I ended up joining as a style ambassador. I also immediately ran home and bought her book India Hicks: Island Style for my coffee table. It's a stunner!
You can visit my India Hicks site if you're interested in checking out the beautiful collection or want to learn more. It's safe to say I pretty much want one of everything, but here are a few of my favorites from the collection. Click on any you items you would like to learn more about.
[catablog_gallery id="7505″ catablog template="gallery"]
You'll notice I've also started rearranging and updating a few things on the blog as well. In the menu bar, instead of a link for my fabric store, you'll now see a menu item called 'Shop Life On Virginia Street'. The sub-menus now contain my fabric store, my India Hicks store, and a 'shop my house' feature that will be coming soon! It's all still a bit of a work in progress so keep checking back!
Saturday morning was a lazy one for us. As I was laying on the couch trying to go back to sleep after getting up much too early, I thought the glow from the sun rising behind me made a beautiful warm glow in our living room!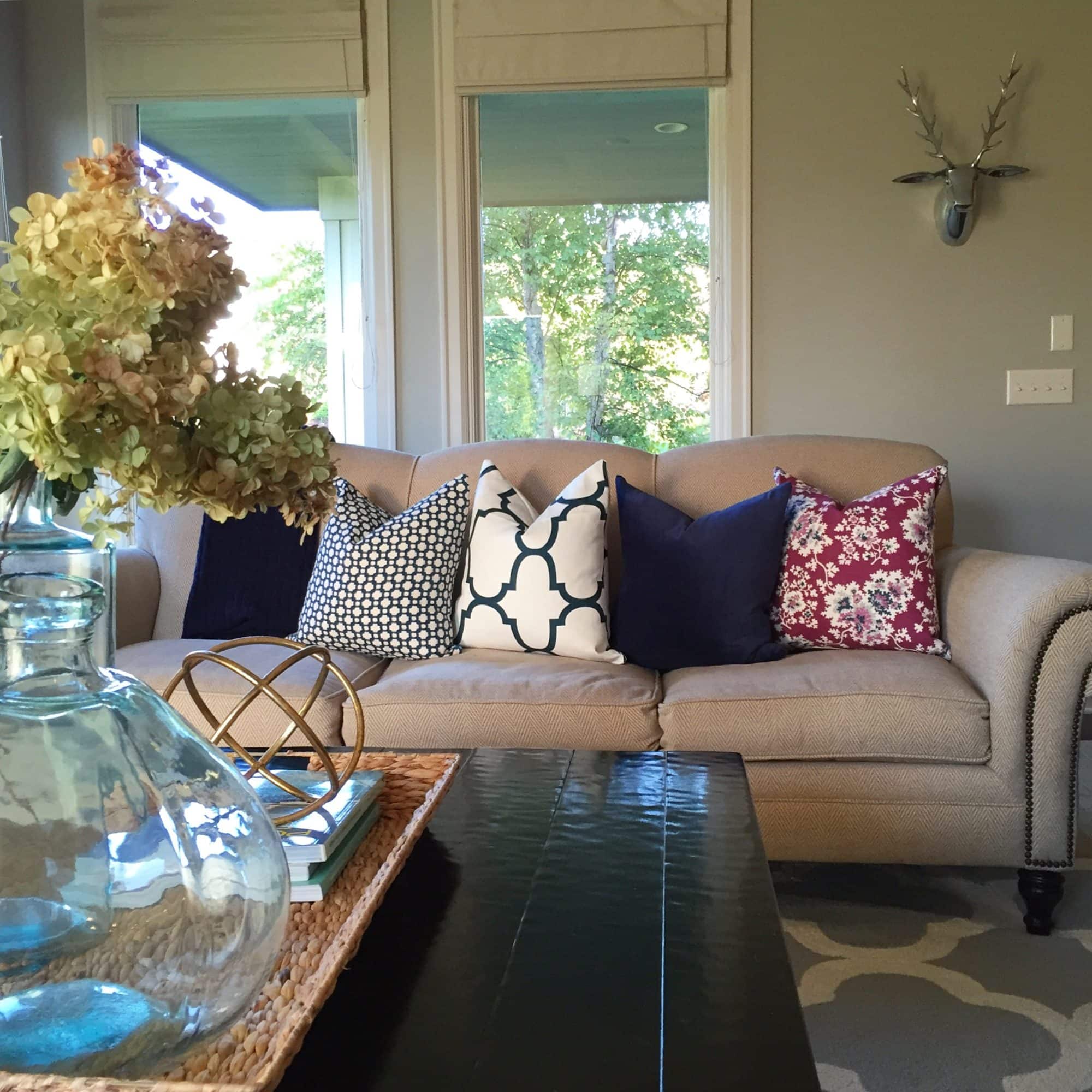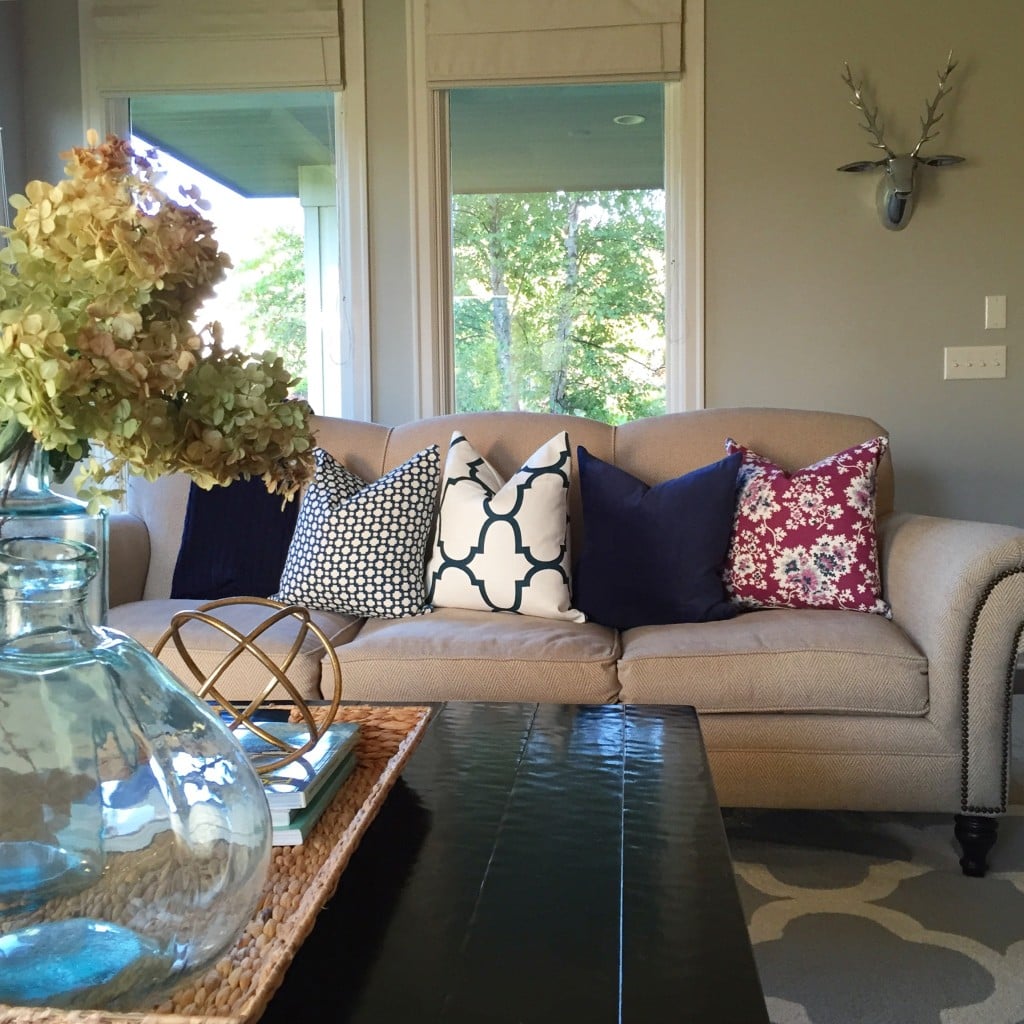 Over the last several days, I've been eyeing more and more plaid items and I pretty much want to buy everything in sight that has a trace of plaid. I just bought the oversized plaid scarf and I'm eyeing those dish cloths to make throw pillows with. Or just use as dish cloths 😉 Are you as mad for plaid as I am right now? You can hover on any of the items below to see the description or click on it to read more.
[catablog_gallery id="7517″ catablog template="gallery"]
And for those of you that I know would rather have a pinnable image so you can come back later, here you go! This option probably works best for mobile users as well. Links are listed below the image.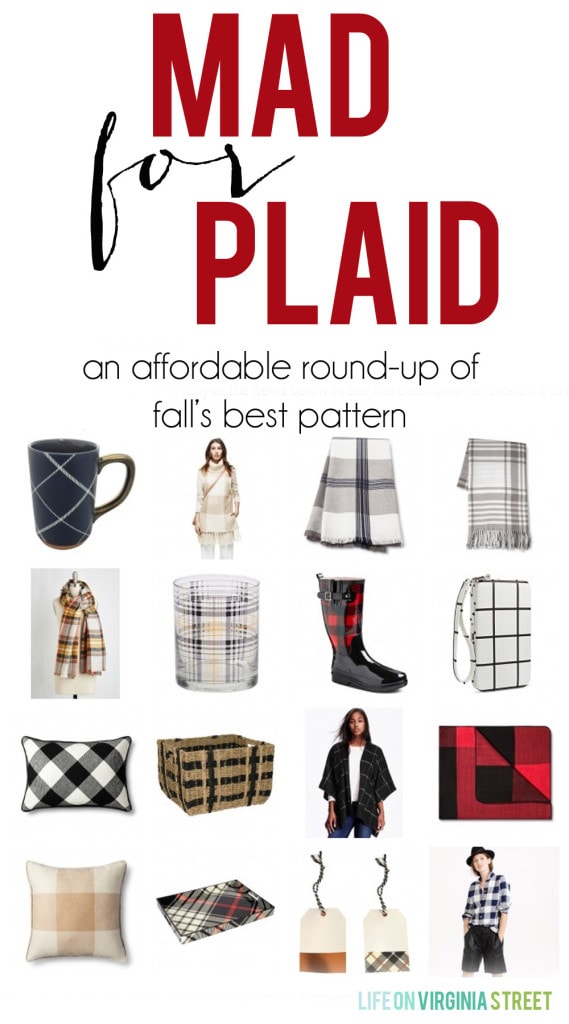 Mug | Fringed Sweater | Dish Cloth | Blanket
Scarf | Glass | Rain Boots | Phone Wallet
Pillow | Basket | Poncho | Blanket
Pillow | Tray | Gift Tags | Shirt
Sunday was another lazy day (this is becoming a common theme). After church, we pretty much vegged out. We have a squirrel or two in our yard that have been crazy burying acorns in our yard the last week or so. It came to a head on Sunday, and needless to say, the cats were going insane. I finally gave them a pretty sweet setup in my office so they could lounge in the chairs while they watched and cranked open the plantation shutters so they could get the best view possible. #momoftheyear #crazycatlady #dontjudge
I contemplated tearing out more of my planters this weekend and even thought about doing some fall planters like I've done in year's past. The weather was so beautiful, and a few of my planters are still doing well, so it didn't seem right to tear them out. Check out this potato vine (it was one itty bitty plant in the spring when I planted it). It has actually wrapped itself around the post a time or two and is growing into the yew and hydrangea bushes! I give all the props to my favorite fertilizer in the world.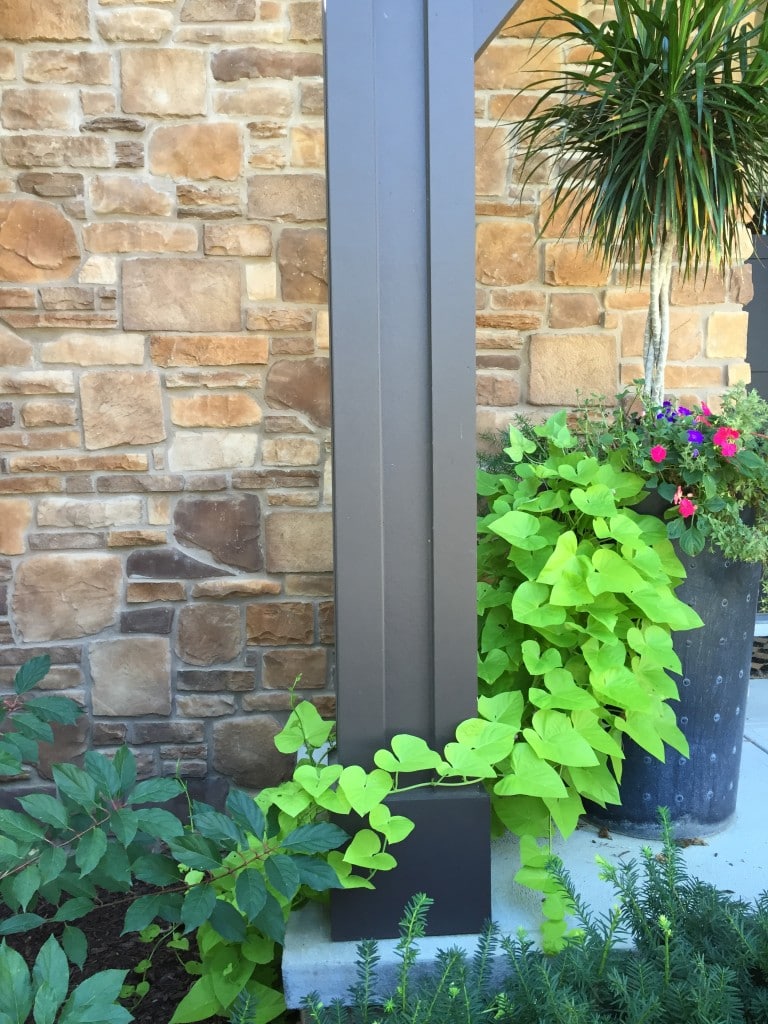 I hope you all had an amazing weekend! I'll be going to my first SEC football game next weekend (Georgia vs. Alabama) so I'm a bit eager to see how that goes down. I have a feeling it will be quite the contrast to the few games I've been to in the past. Have a great week friends!
If you would like to follow along on more of my home decor, DIY, lifestyle, travel and other posts, I'd love to have you follow me on any of the following:
Pinterest / Instagram / Facebook / Twitter / Bloglovin' / Google
disclosure: some affiliate links used