I hope you all had a great 4th of July! I basically fell off the radar for 5+ days while my family was here and it was great to disconnect for awhile! It feels a bit weird to do a weekend recap on a Thursday, but I didn't want to leave out any of the events of the past week. Not only did we have family staying with us, but we had no less than 20 contractors in the house at multiple points over the past week and it's been a bit crazy!
This post contains affiliate links for your shopping convenience. Click here to read my full disclosure policy.
HOME UPDATES & PROJECTS
The kitchen progressed at a crazy speed last week. I'll plan to do a full recap (likely tomorrow), but here is a picture I shared on Instagram. I think people were shocked with the progress! And the crazy thing is, as of right now, we have tile, a range hood, our faucet, all the cabinet doors, most of our hardware, and most of the appliances! We're loving it so far and glad it's back to a mostly functional space!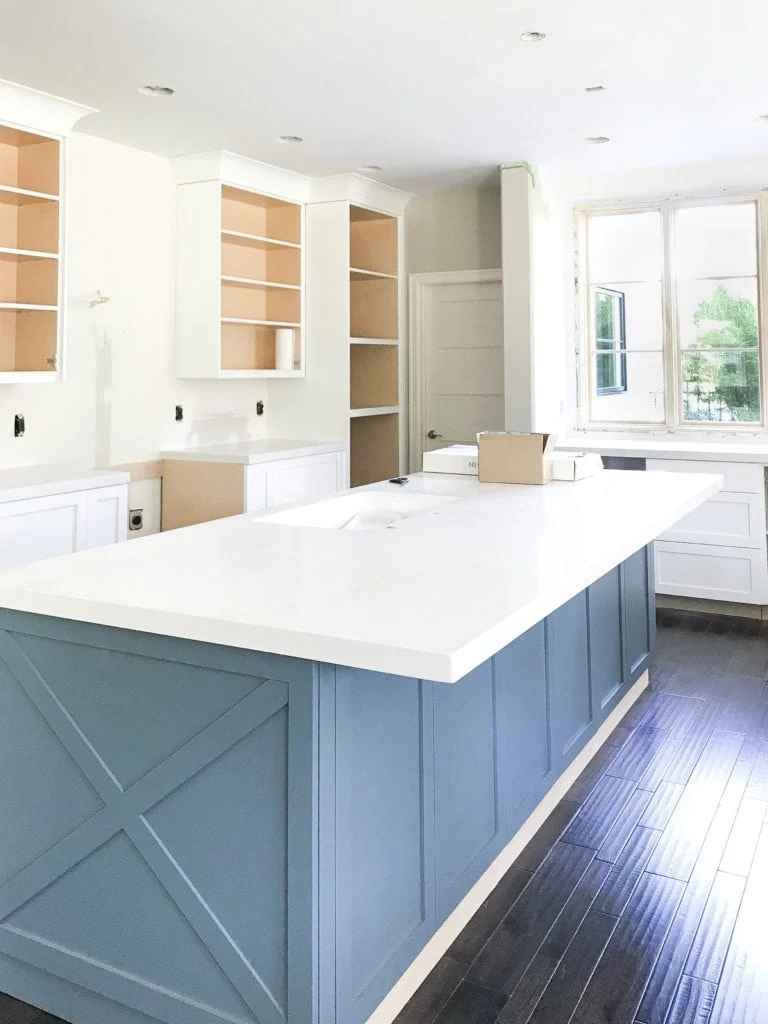 Our upstairs hallway looked like a scene from Dexter last week, because I had them paint the ceiling in the entryway hallway while they were doing the kitchen/living room ceiling. As of now, all of our ceilings in our house are actually white and no longer almond-colored!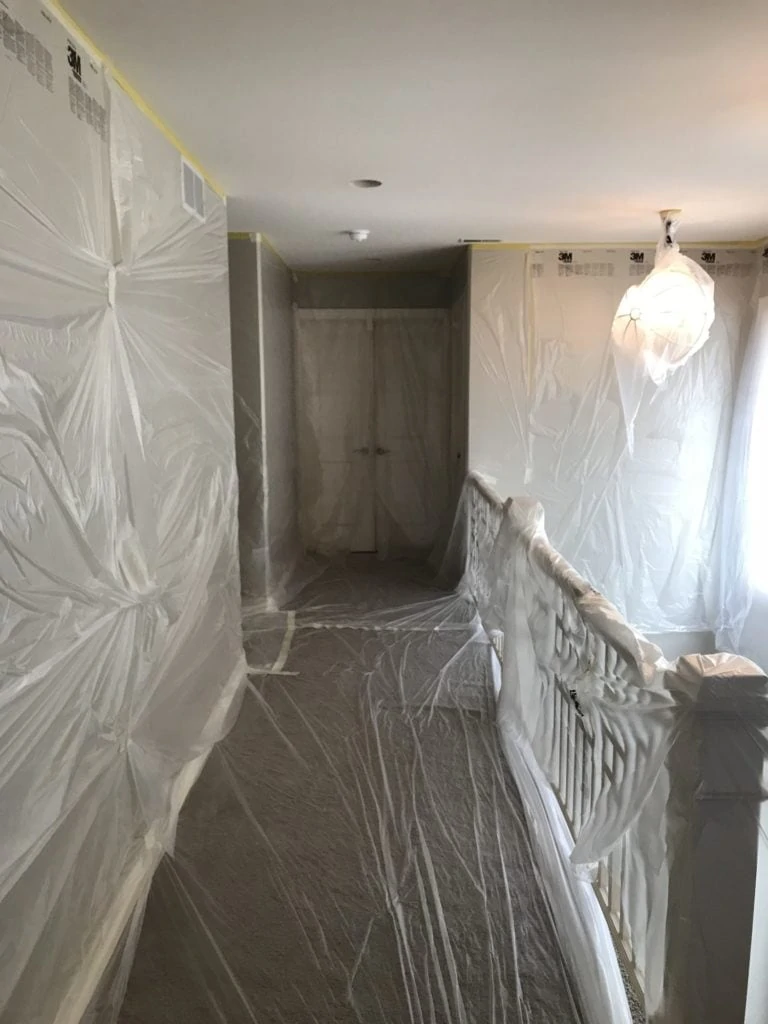 Today and tomorrow are likely going to be every bit as crazy as the last two weeks, but then hopefully we'll only have minor items to wrap up and we'll be DONE!
I've been bad about doing any sort of rental house updates, but I plan to get some thorough posts up soon. We had a vacancy in one of our units as of 6/30, but while my family was here, Kurtis did seven showings and we were able to get a commitment for a lease that starts next week! Rental house chaos always seems to ensue at the least opportune times, but it has worked out well so far. But it definitely keeps us busy (or I should say, even busier)!
AROUND TOWN & FOR FUN
My parents flew into town Friday night to stay with us thru the 4th. On Saturday night, we went to dinner at Pitch with some great family friends!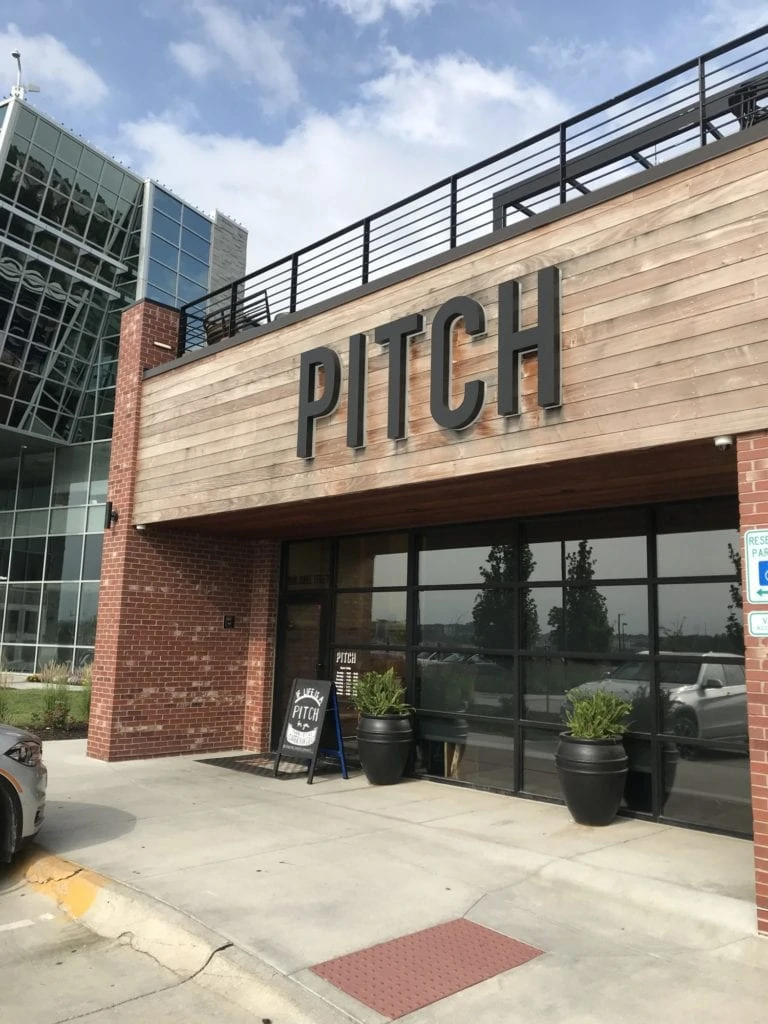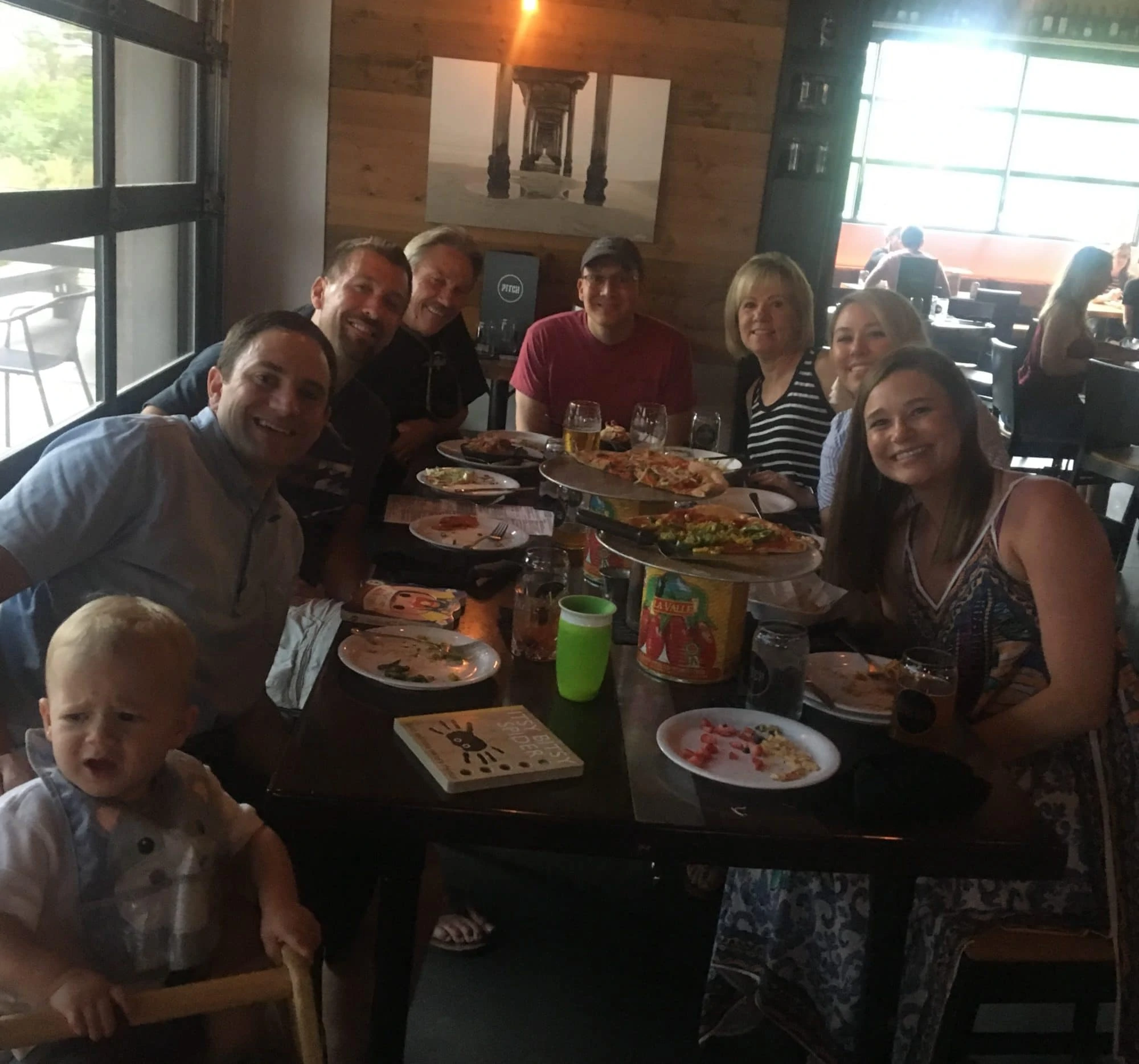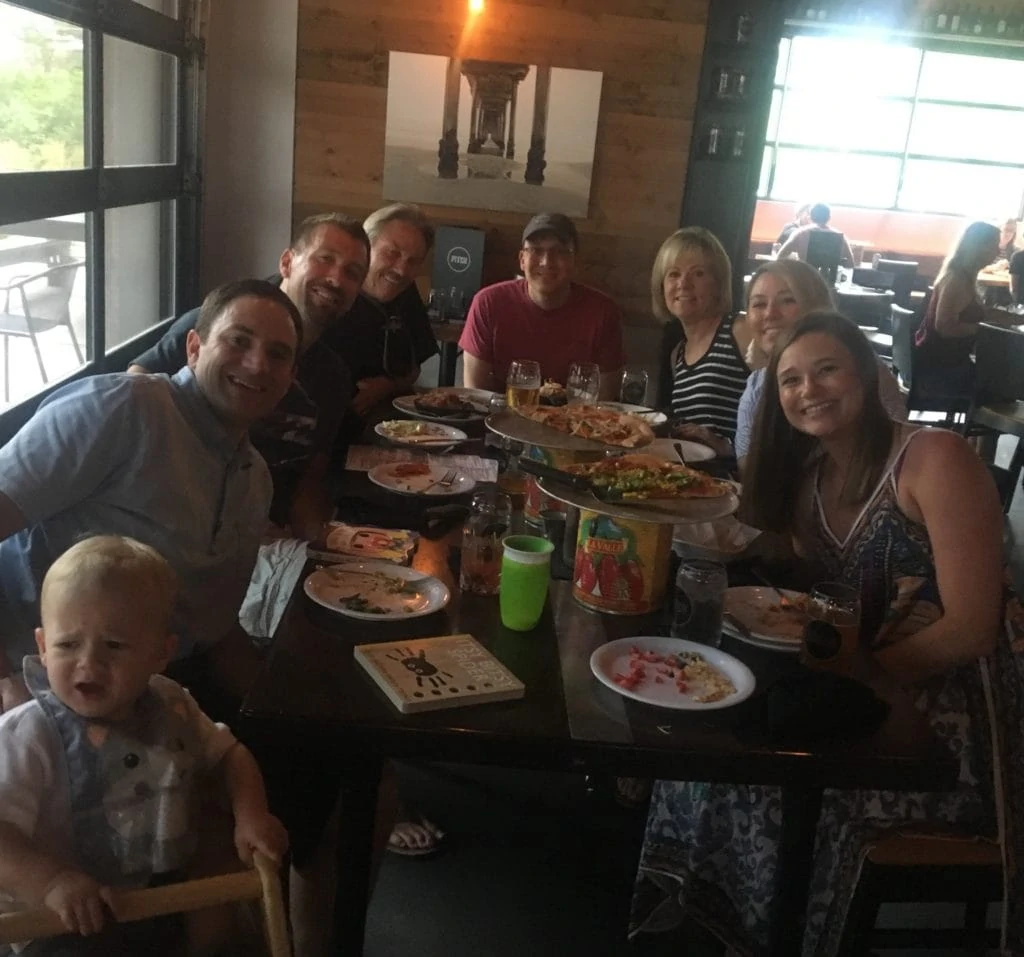 My brother and sister-in-law drove into town on Sunday to also stay through the 4th. They brought along their cute puggle, Honey, to stay as well! To be honest, I hardly took any pictures while they were all here. I guess it all went back to being disconnected, but now I'm sad I don't have more photos! We basically stayed out at the pool Monday and Tuesday. We had more friends and family over for dinner each of the nights and had a lot of fun just hanging out and spending time together. Honey even got a little pool time in too!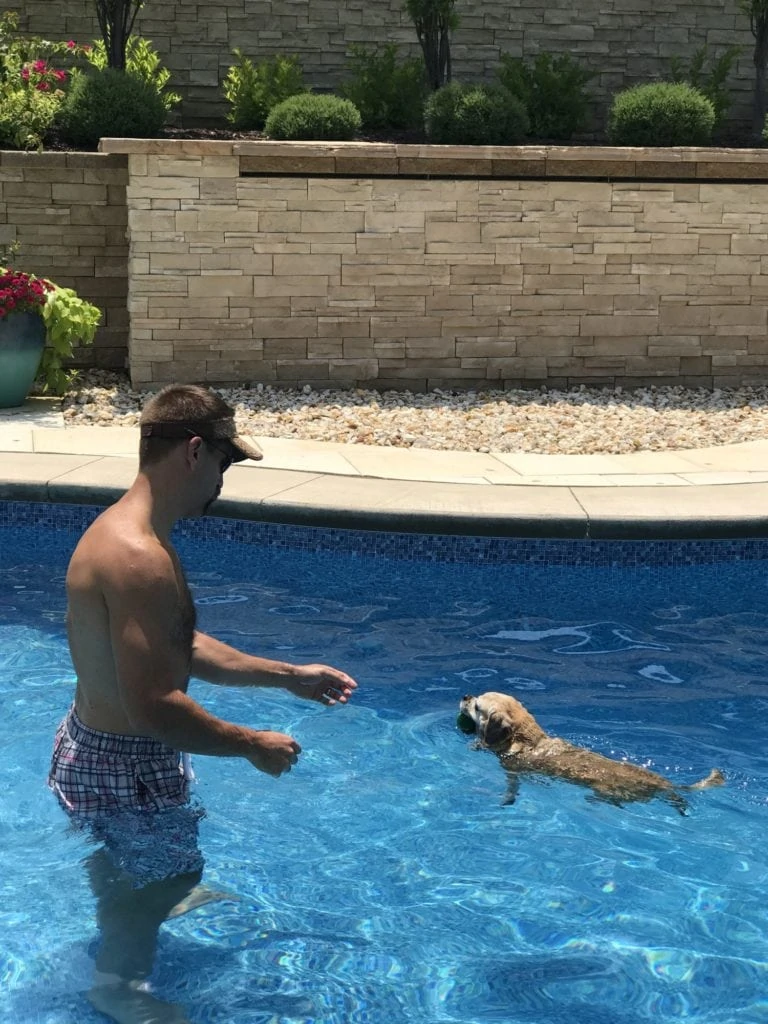 Bearcat was jealous that Honey was outside so much, so we had to let him out a few times too.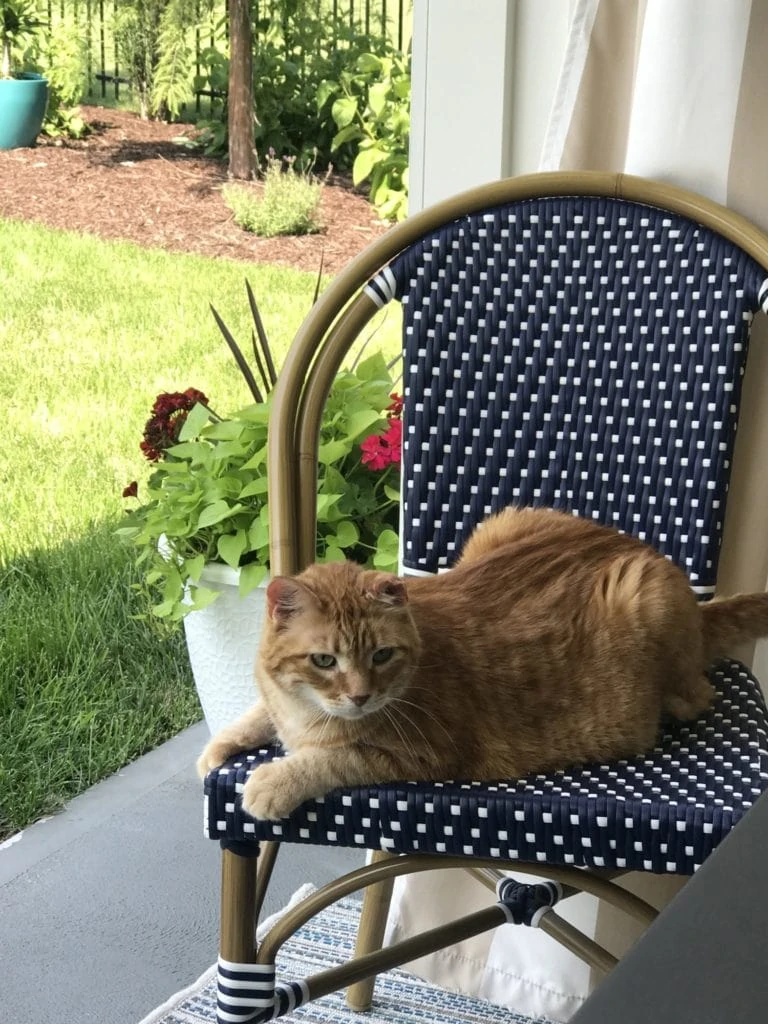 On the 4th, my brother and sister-in-law headed back to Colorado bright and early so it was just us and my parents. Not much was open around town, so we basically just hung out at home before heading downtown for a late lunch at Upstream.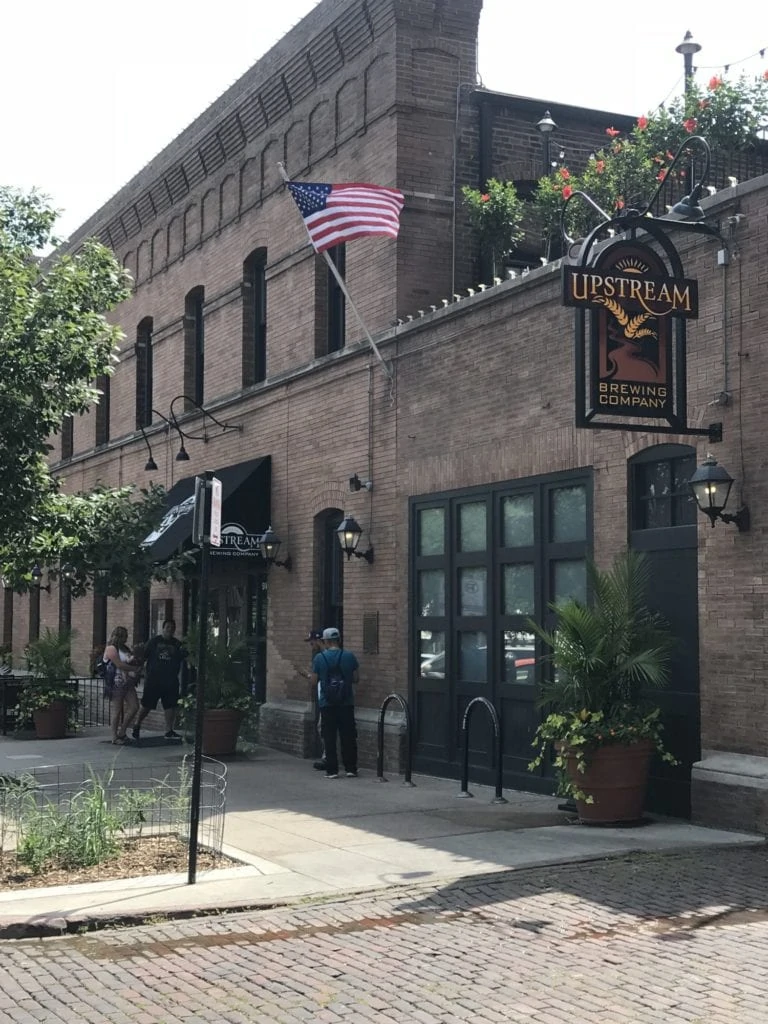 Kurtis and me at lunch.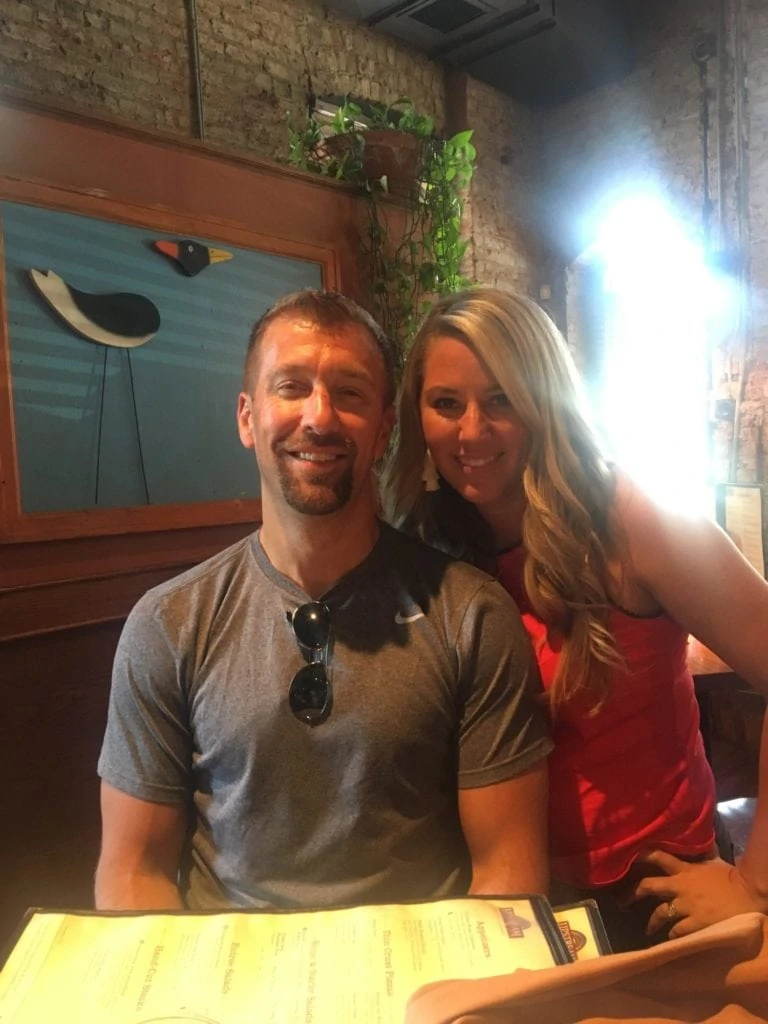 My cute parents.
After we dropped my parents off at the airport, and had finished up at the rental house, we came home to veg out and watch some Parks & Rec. I think the cats were as excited as we were to have a few hours of solitude! As much fun as we had with our family and friends (and as excited as we are about the kitchen being nearly done), we needed some down time. We've had other people in our house, nearly non-stop, for the past two and a half weeks so it was a good change for a few hours. I think this is the first time I've ever seen all FOUR of them on one couch. They're doing everything they possibly can to test the durability of those cushions 😉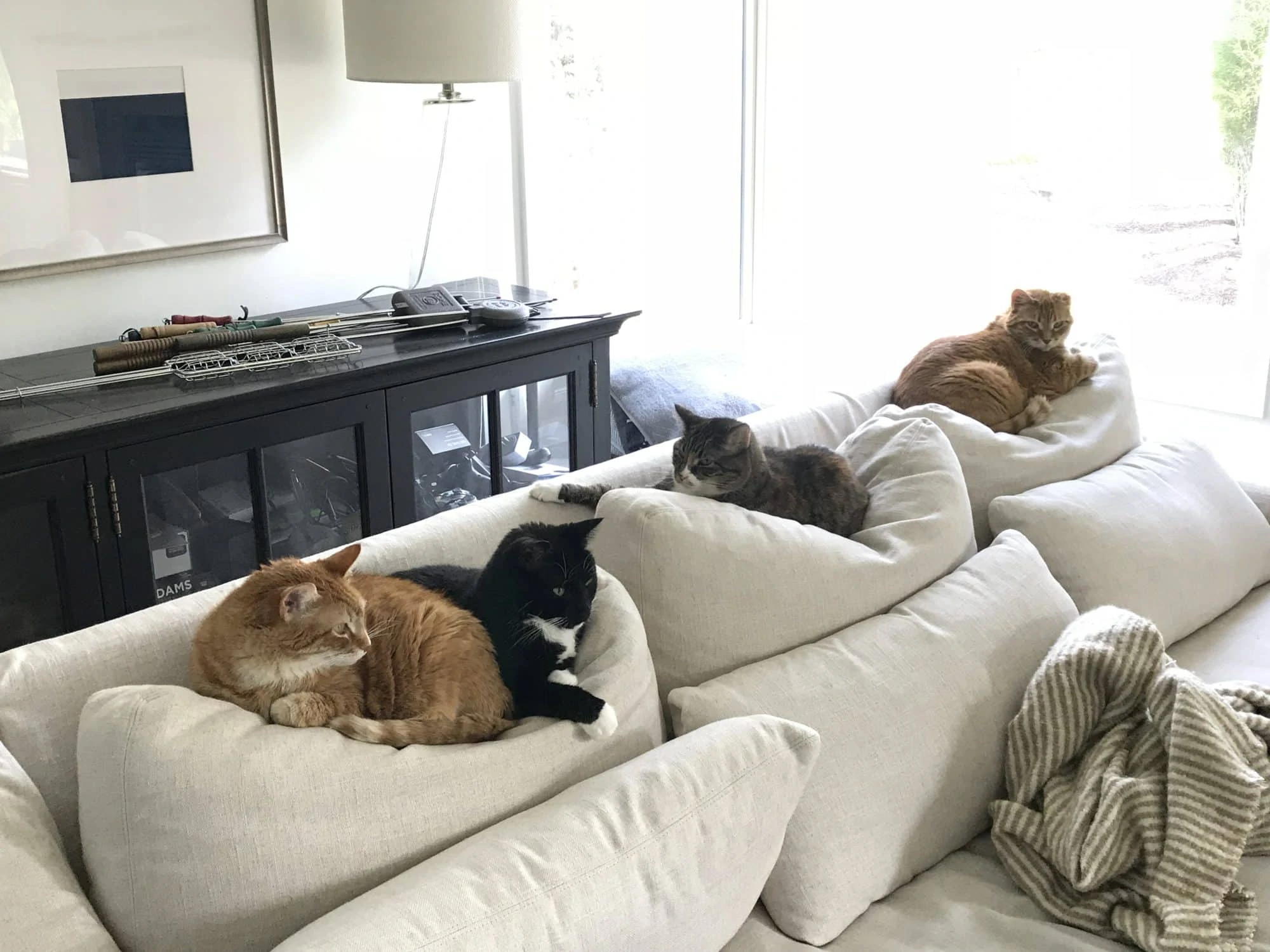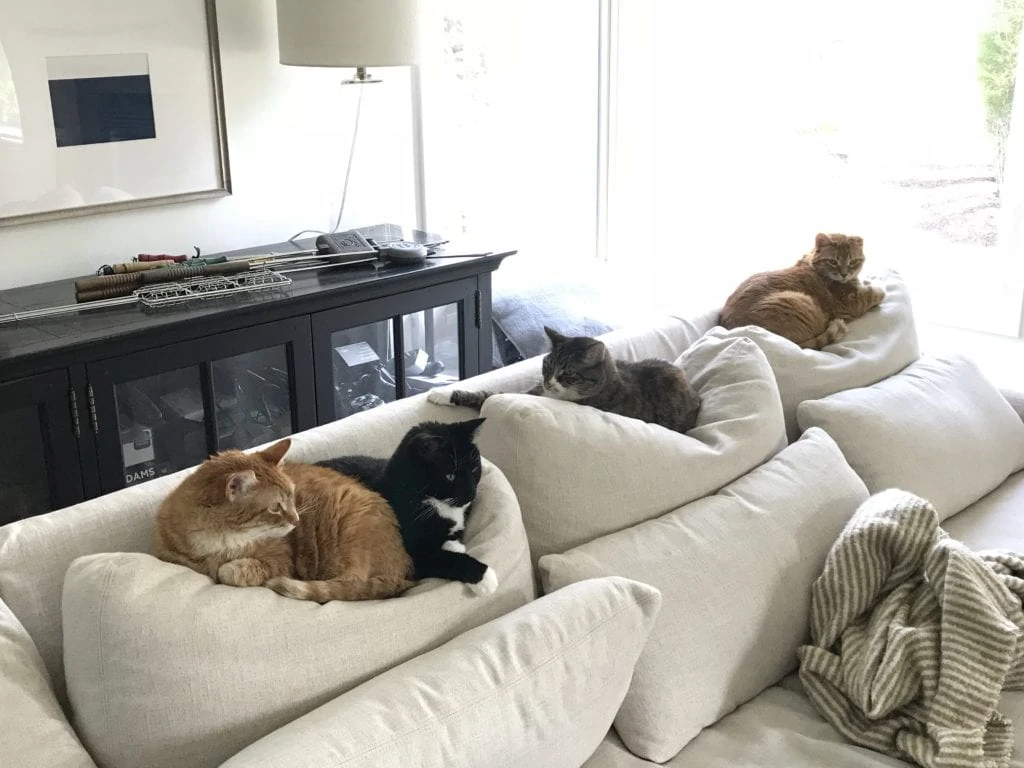 RECENT BUYS & SALES
As a reminder, the Nordstrom Anniversary Sale opens to cardholders at midnight Pacific time next Thursday morning. I'll be up bright and early to share all of my top picks for home and fashion with you. It can be a lot to weed through, so hopefully I can simplify the process for you a bit! In the meantime, you can browse the preview catalog – although I find it always to be a bit lacking (since it's just a small snippet) compared to what actually goes live that day.
Following are some of the great holiday sales that are still going on! With the holiday being in the middle of the week, it seems like there as just as many sales now as there were leading up to the 4th!
If you would like to follow along on more of my home decor, DIY, lifestyle, travel and other posts, I'd love to have you follow me on any of the following:
Pinterest / Instagram / Facebook / Twitter / Google+
disclosure: some affiliate links used