I hope you all had an amazing weekend! It was an exciting one for us! But first I'll fill you in on a few other things that happened late last week.
My friend Jenna from Rain on a Tin Roof wrote a new ebook about blogging called Standing Out. If you are a blogger or are thinking about starting a blog, this is one of those books you'll want to add to your arsenal.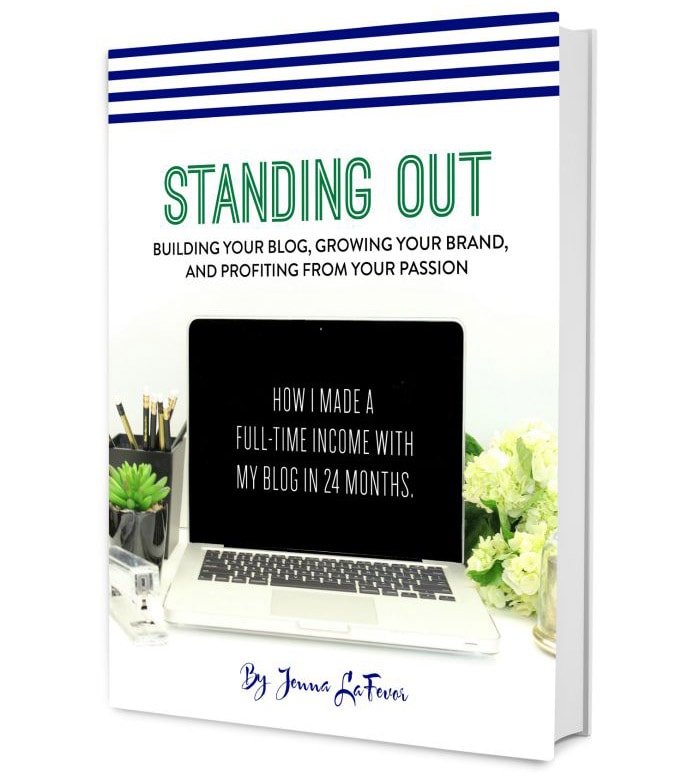 I've mentioned it a while back in other posts, but the water in Omaha is gross. Not only do we get a lot of build-up on our faucets (especially our shower heads), but the water doesn't taste great. I have a new kitchen faucet on it's way to me (filtration and faucet in one) and I'll be sharing more later, but it should solve most of these problems. Once we get it installed I'll share all the details!
I found this gold orb/knot on sale for less than $9! You can see several similar ones in my recent fall home tour.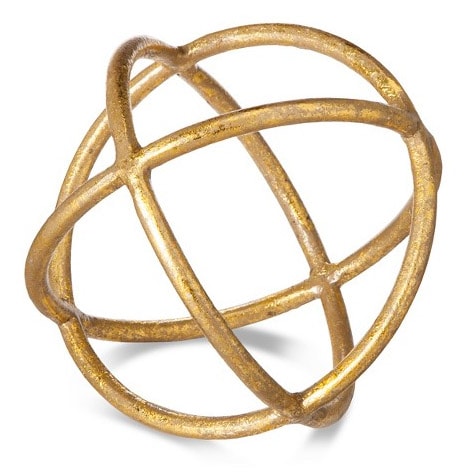 Now, on to the weekend!
As I mentioned last week, my husband and I flew to Atlanta Thursday morning through Sunday. He had some work to do and I spent some time with his co-worker's wives I've met on a few prior company trips. We scheduled the trip around the Georgia/Alabama game on Saturday.
We stayed at a hotel called Le Meridien. We really liked it and thought the service was great (even if the elevators were painfully slow). The hotel was a bit modern but had a really cool vibe and the location was perfect for our stay.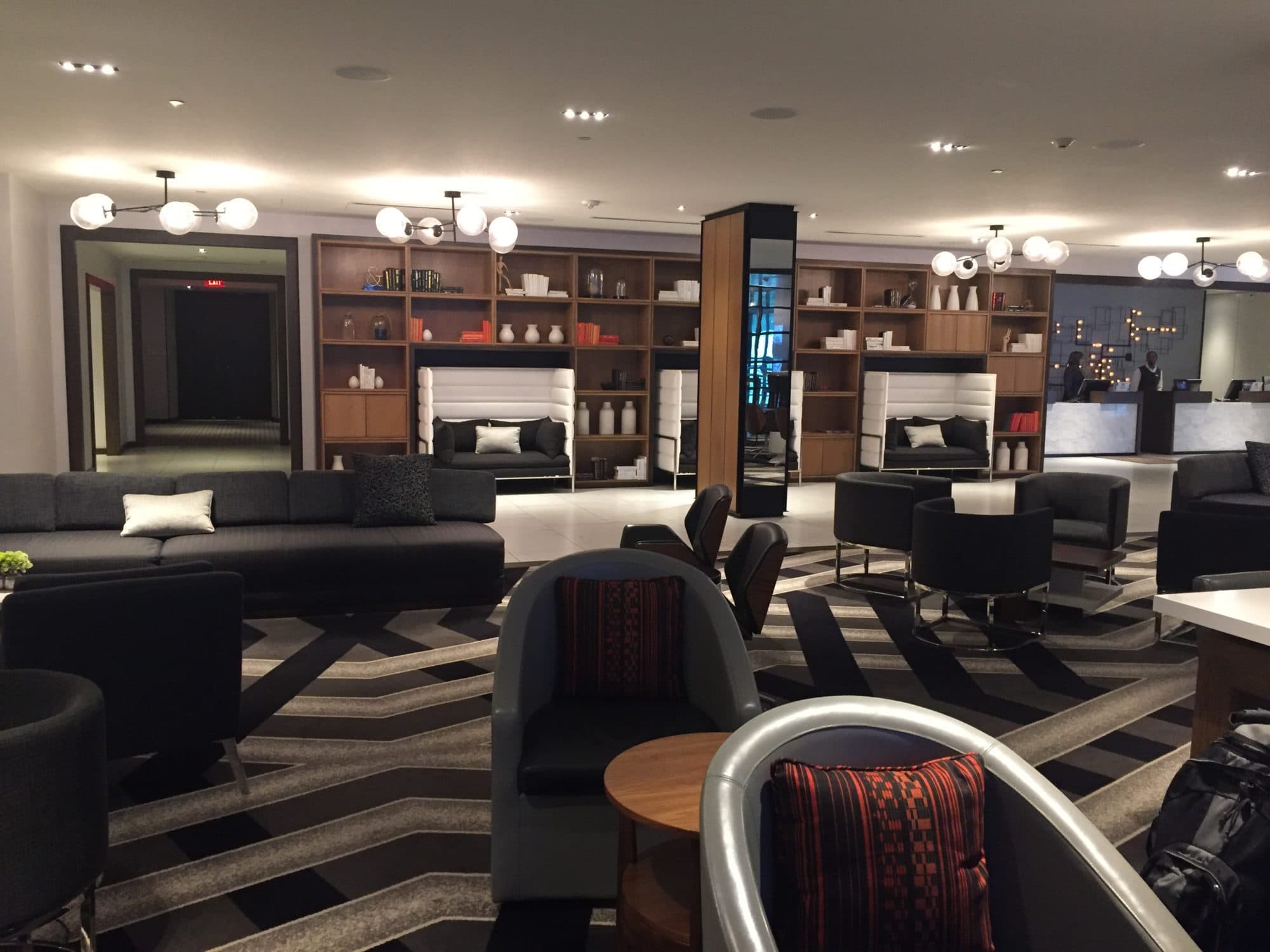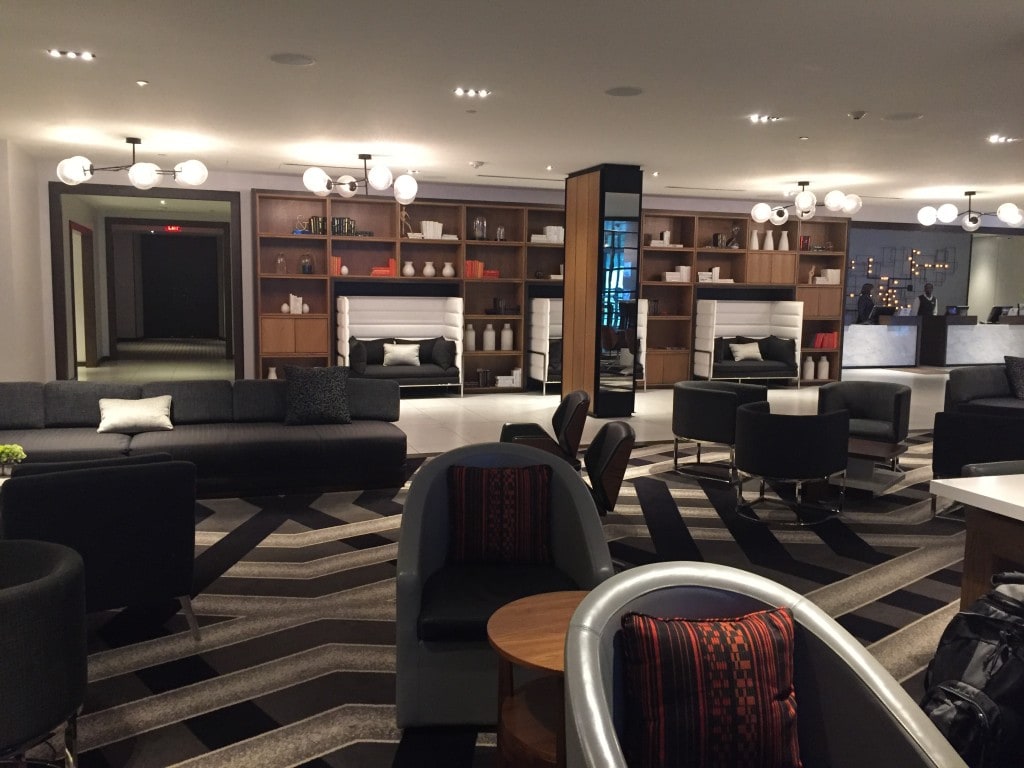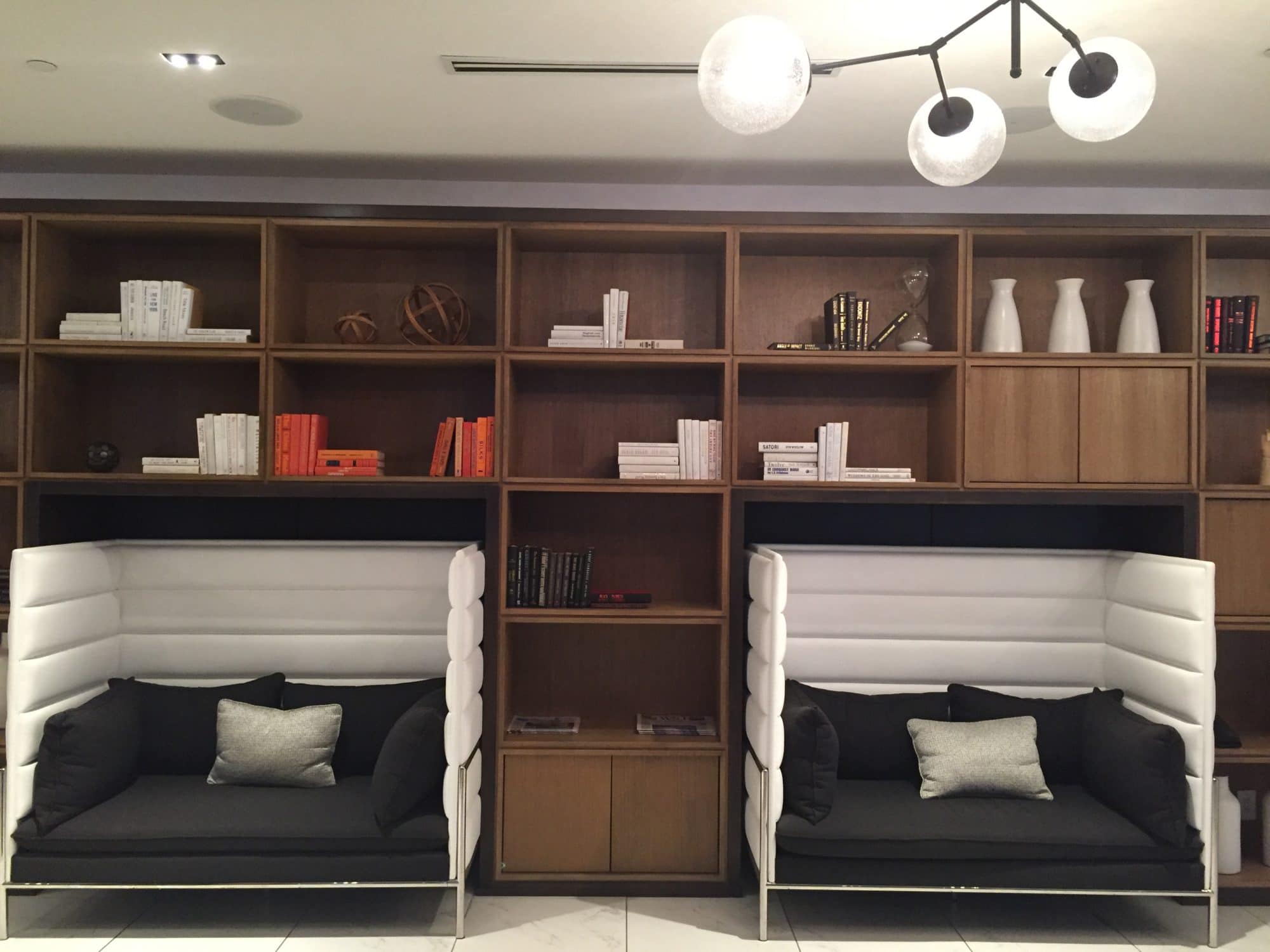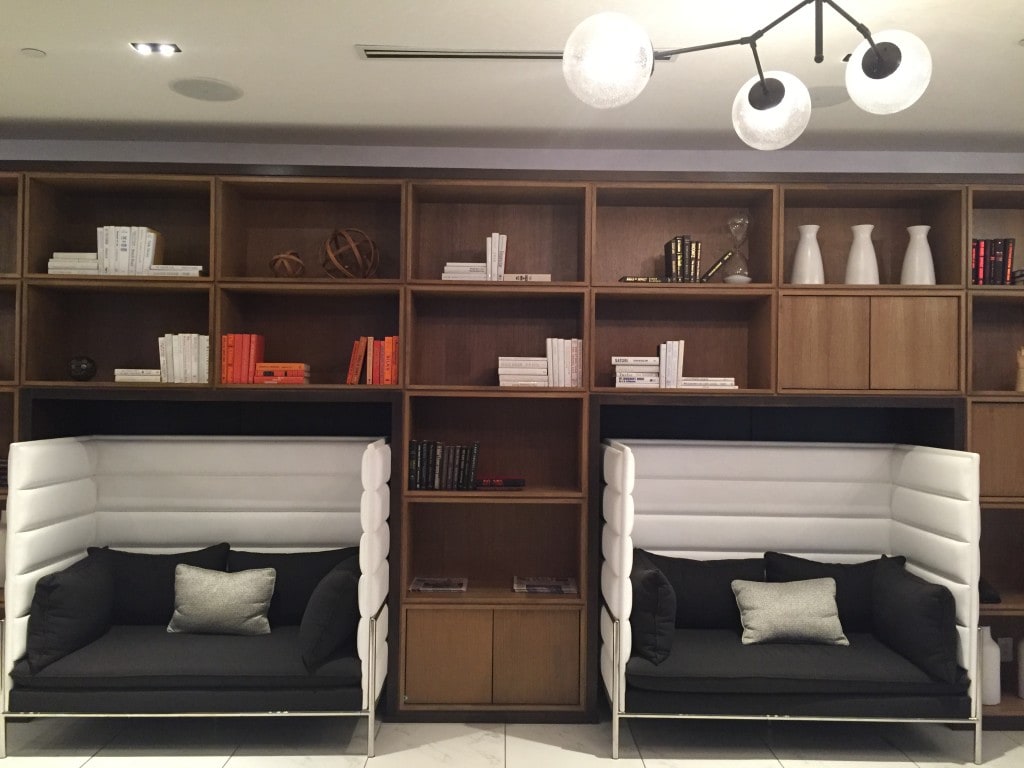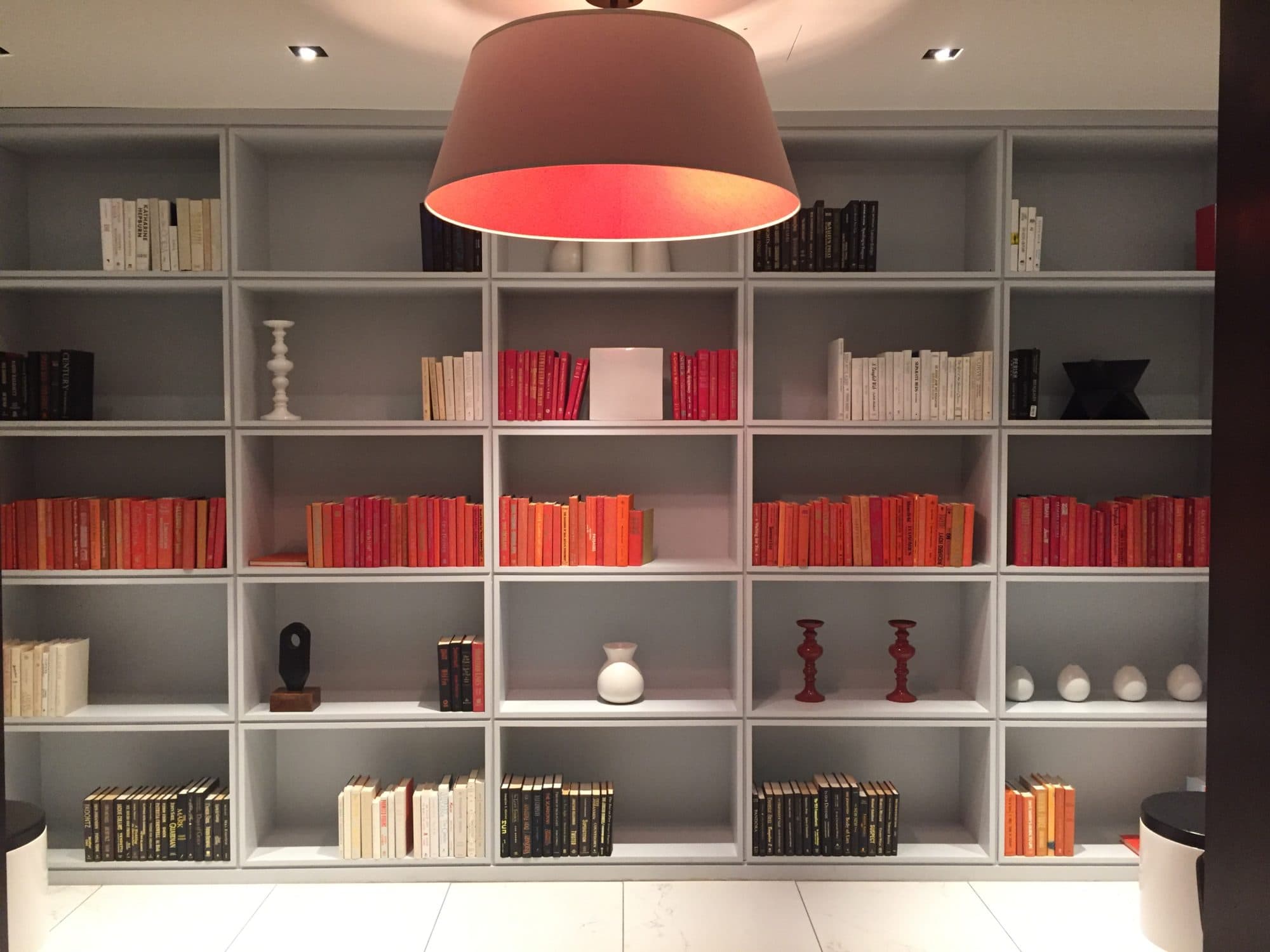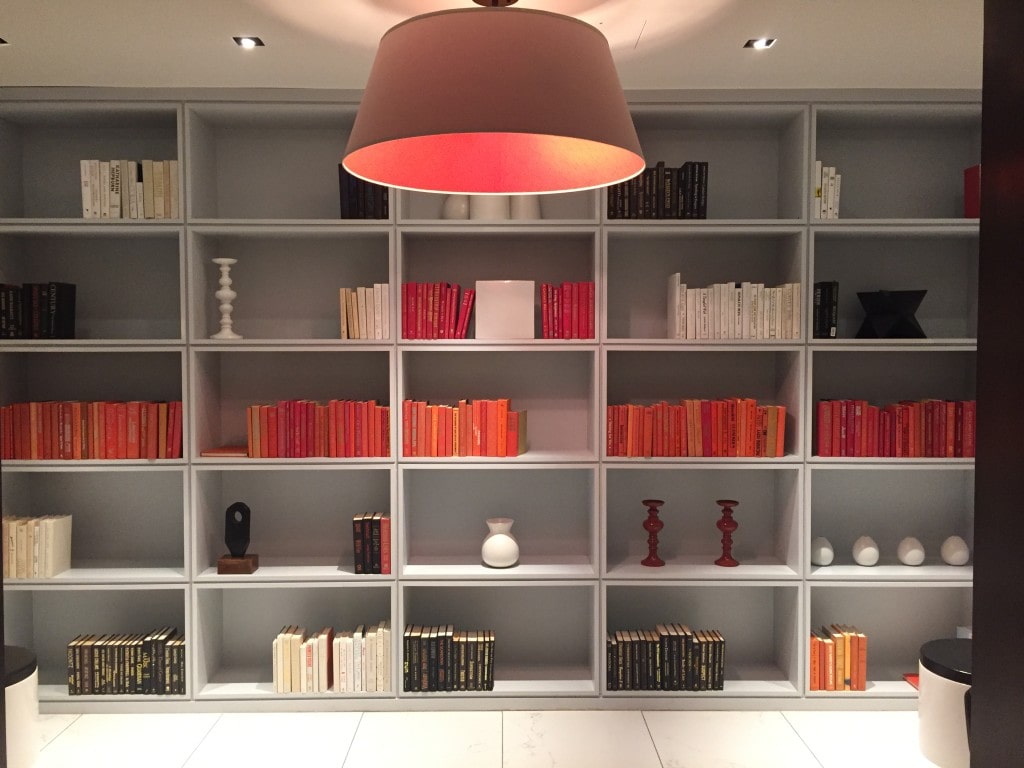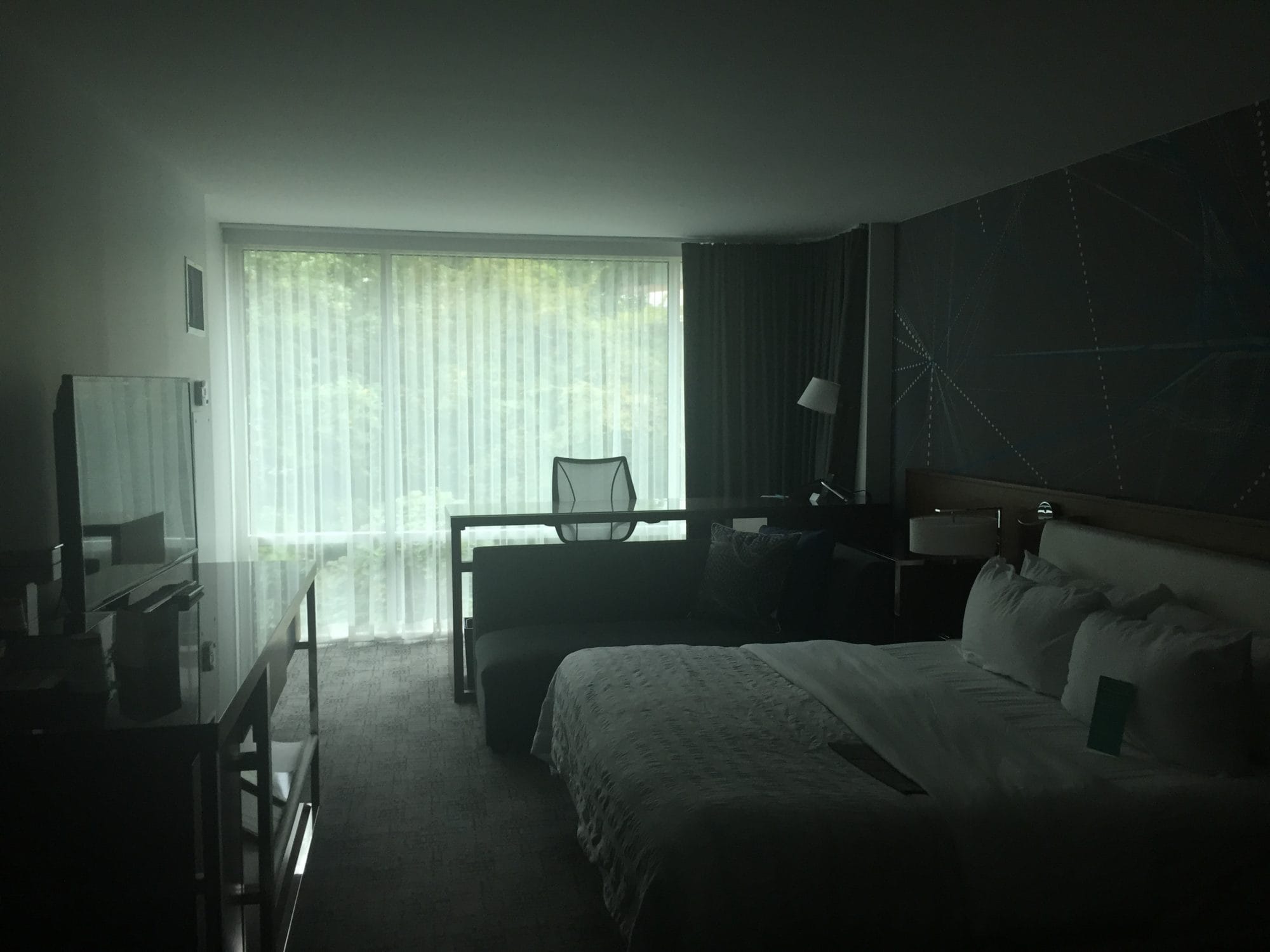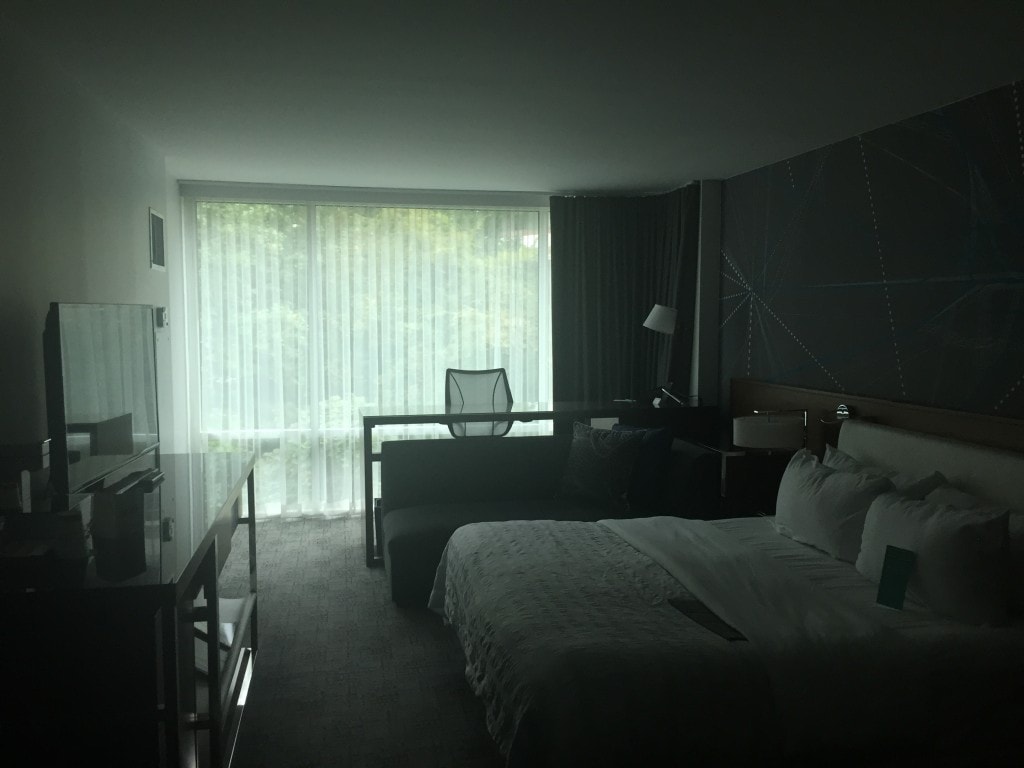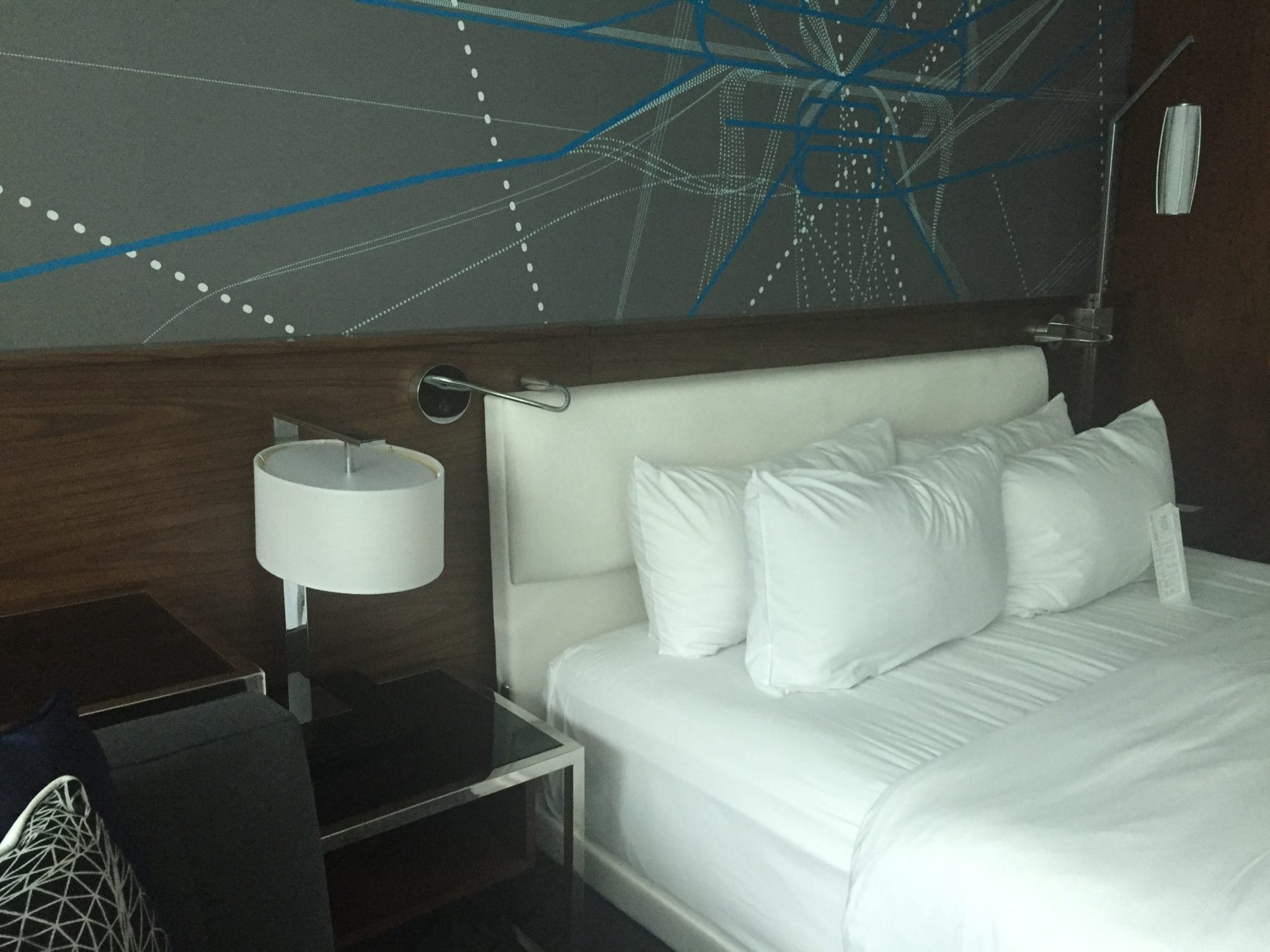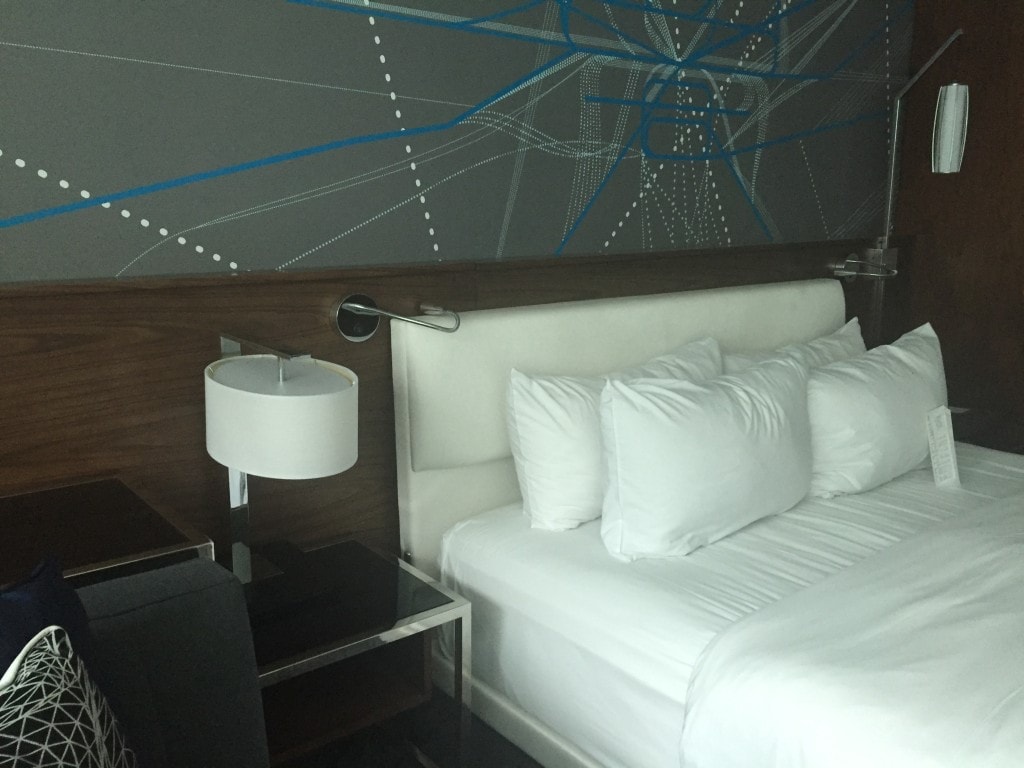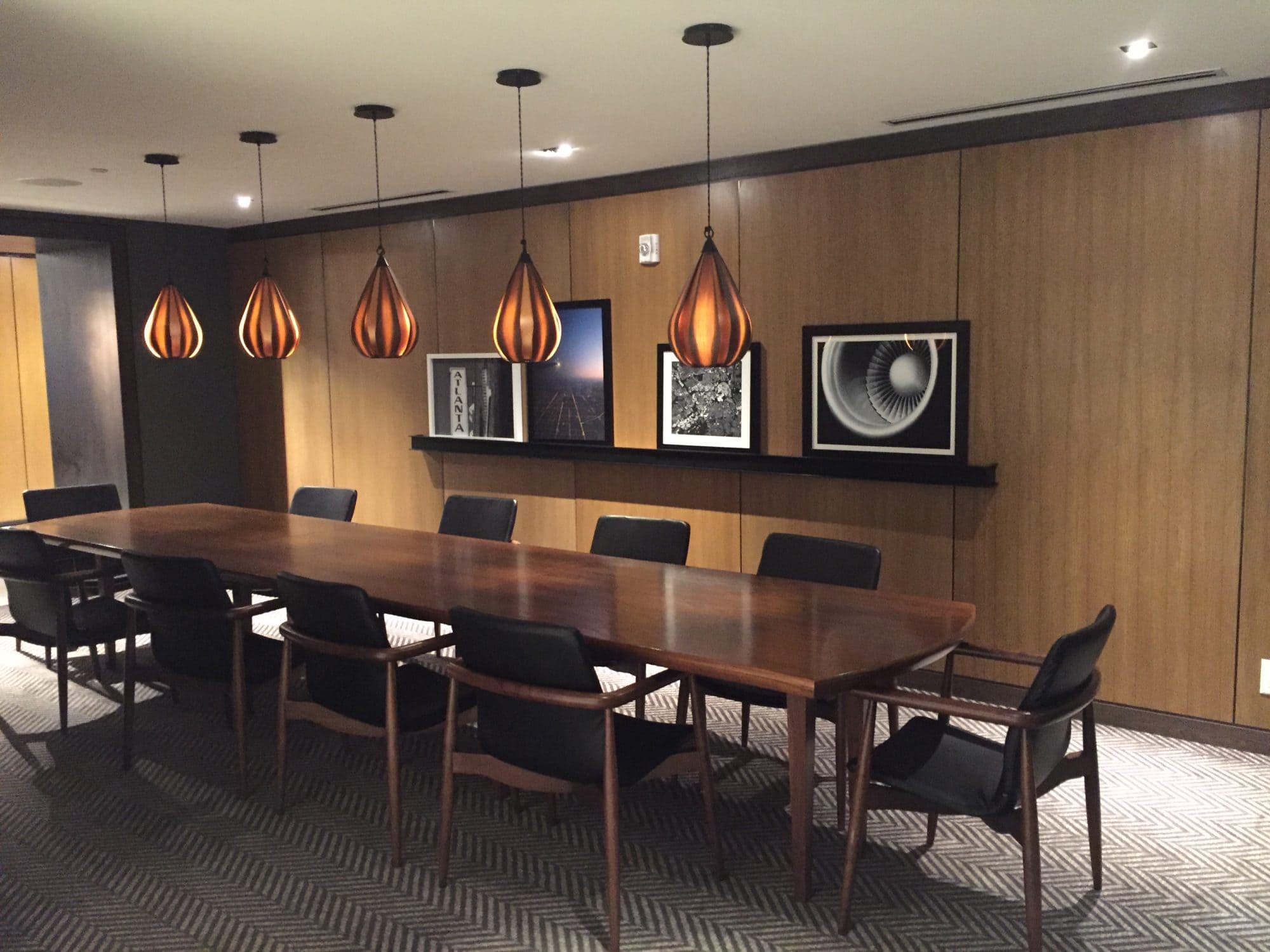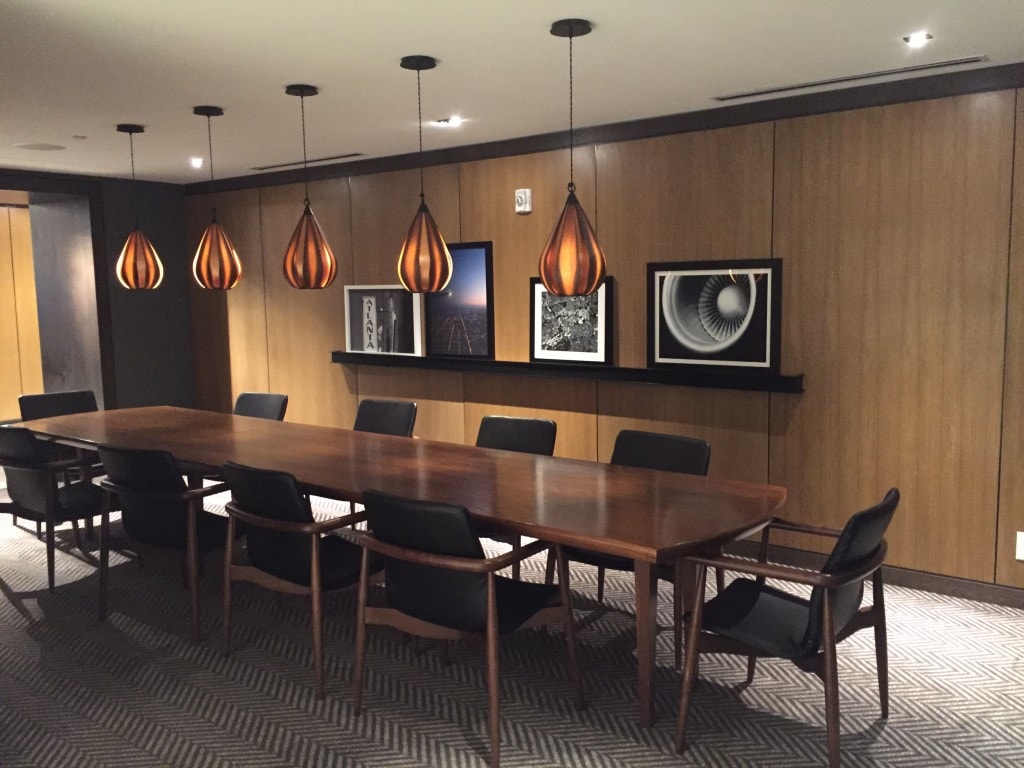 Thursday evening after we got settled at the hotel, there was a work happy hour and dinner for the guys. They let me tag along with one of the wives so we could enjoy the event as well. We went to Double Zero and enjoyed some southern style drinks before having pizza for dinner. It was all delicious!
On Friday, the girls all went shopping at Fab'rik, an adorable clothing boutique. We honestly spent almost two hours there and I came away with four new tops/sweaters, and three stunning necklaces. We then had lunch at Seasons 52 and then hit up Nordstrom Rack to find some rain boots, because the forecast for game day wasn't improving at all. In the picture below I'm wearing this quilted sweatshirt that I got in both charcoal and antique white because I loved it so much! It was perfect in Atlanta for the cooler weather.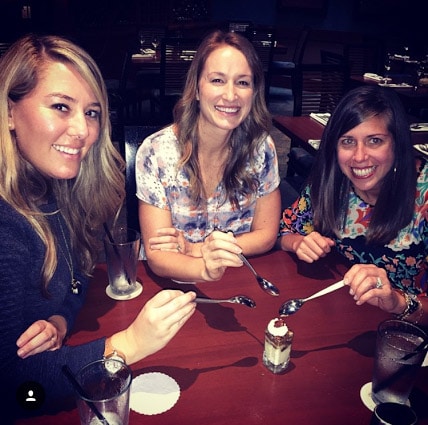 Ready for dinner at Rumi's Kitchen, wearing my new top and necklace from Fab'rik. The curly hair lasted about ten minutes in the misty Atlanta weather 😉 It was my first time eating Persian food and it was so good!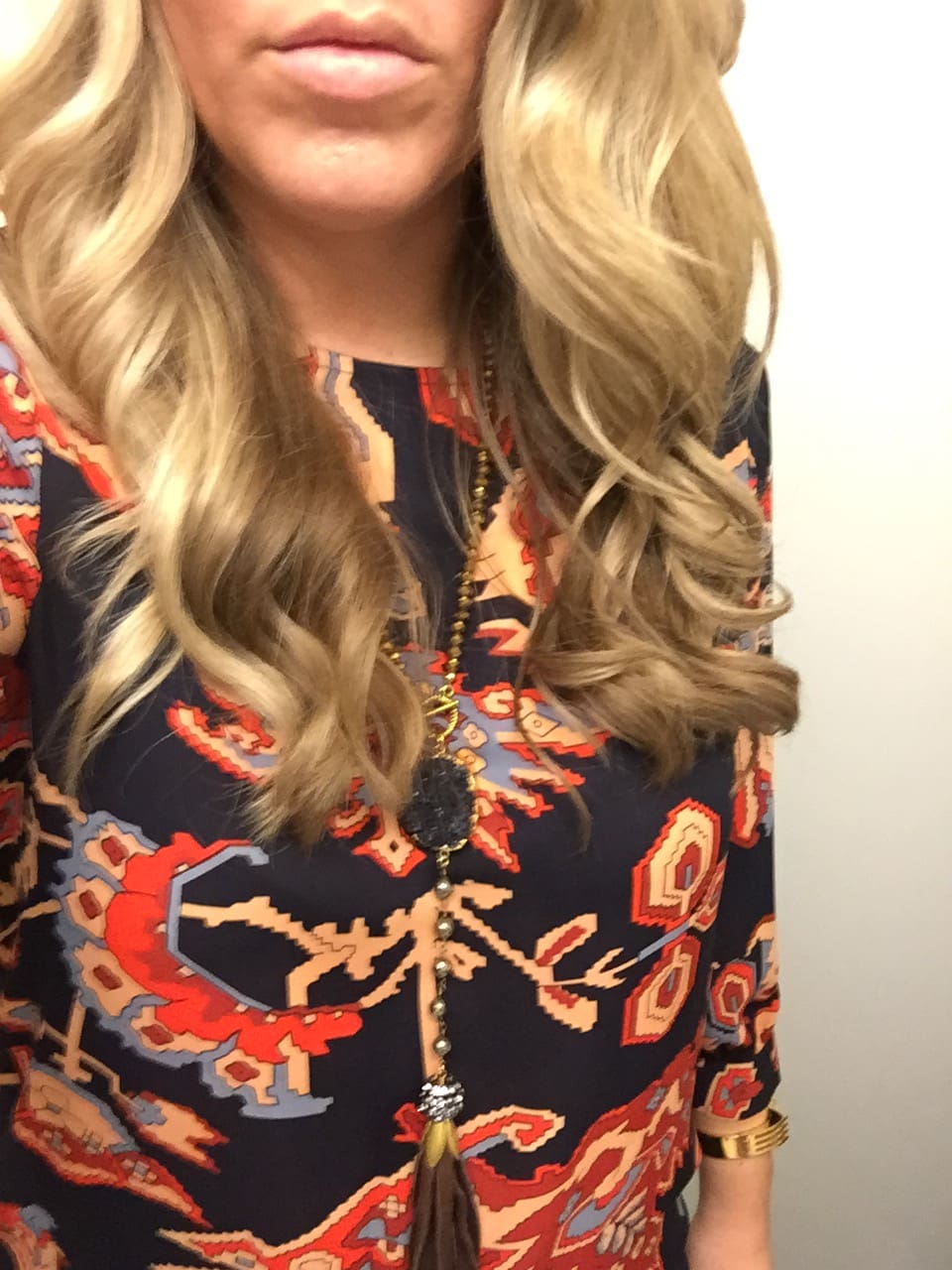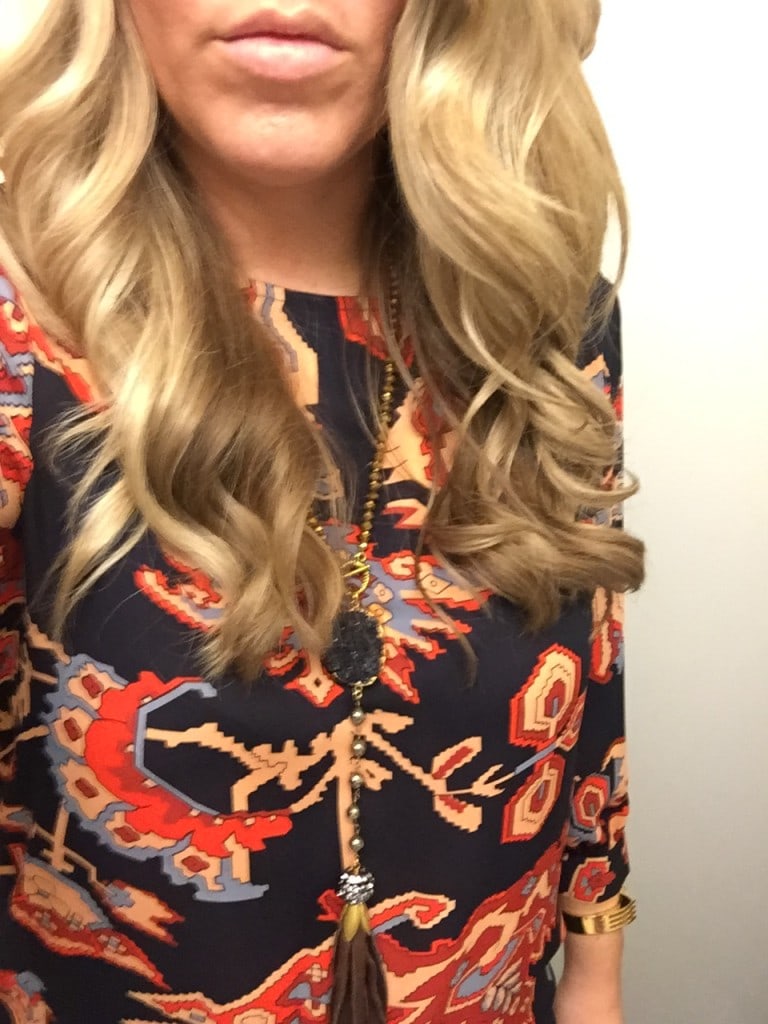 Saturday was game day! We headed up to the Georgia/Alabama game, and it pretty much rained the entire way. As we entered the cute town of Athens, GA it didn't let up. We stopped for a quick drink at the Mellow Mushroom and girls laughed that these three guys could still be talking about college football, hours after they had started.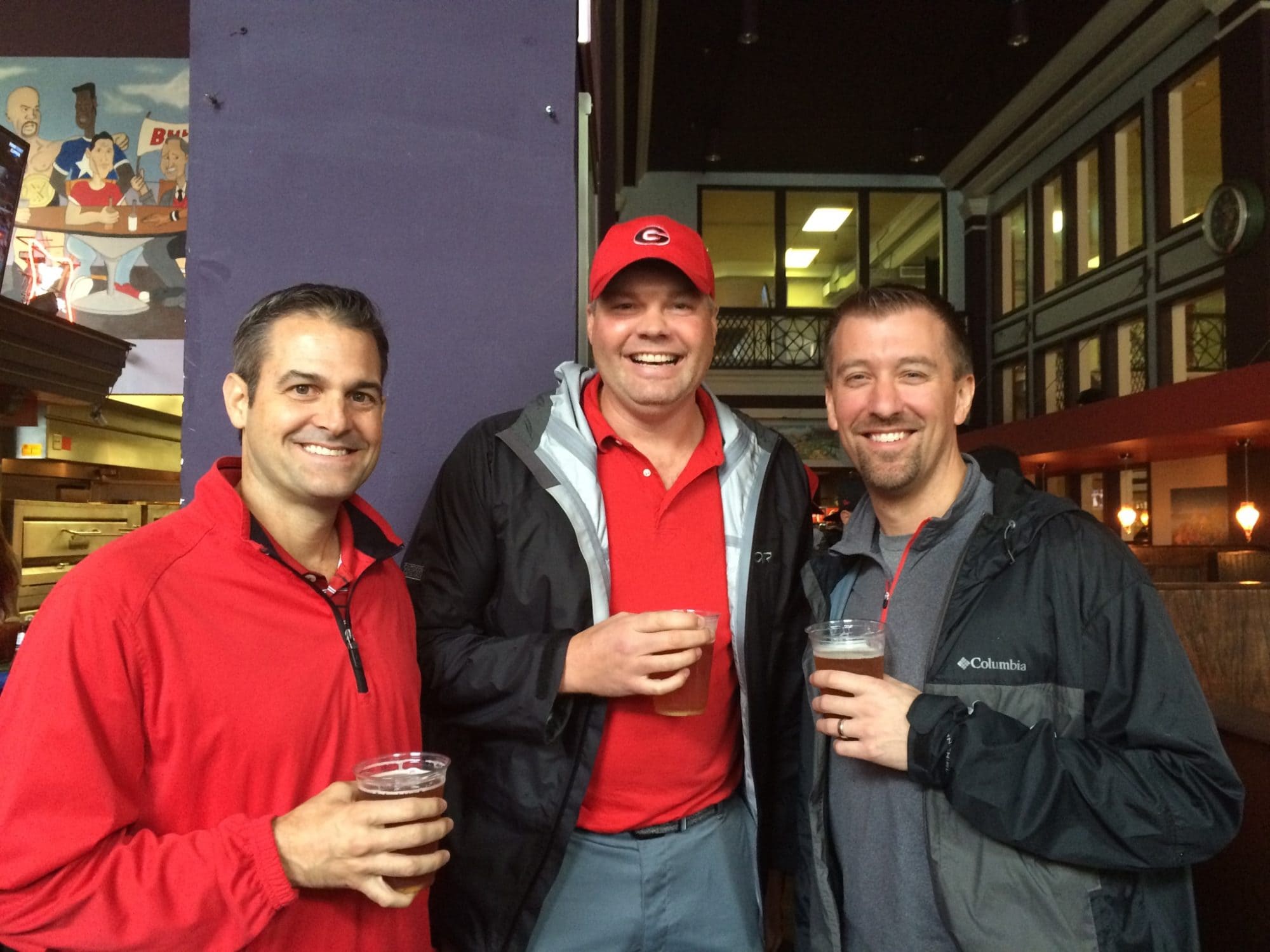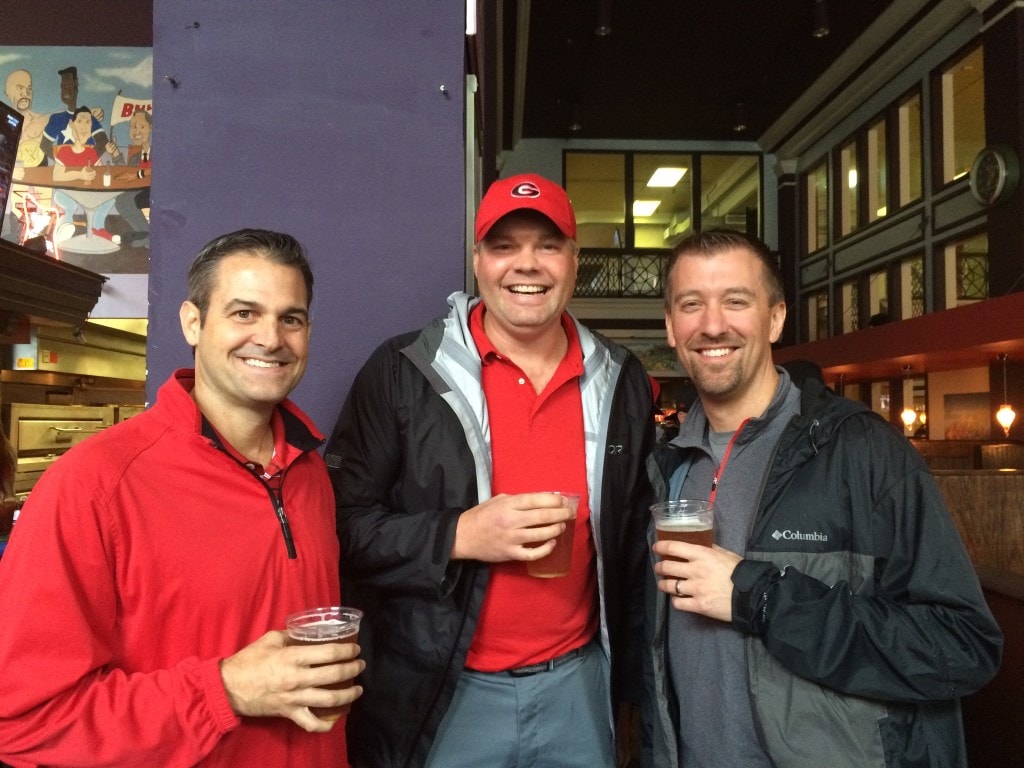 The weather still didn't improve, but thankfully we had back-up plans and a reservation at Etienne (a French restaurant) should tailgating outside not work. In addition to our crew, we met some new friends and had a really fun day, despite the slow service and fact that the restaurant was out of so many items on their menu.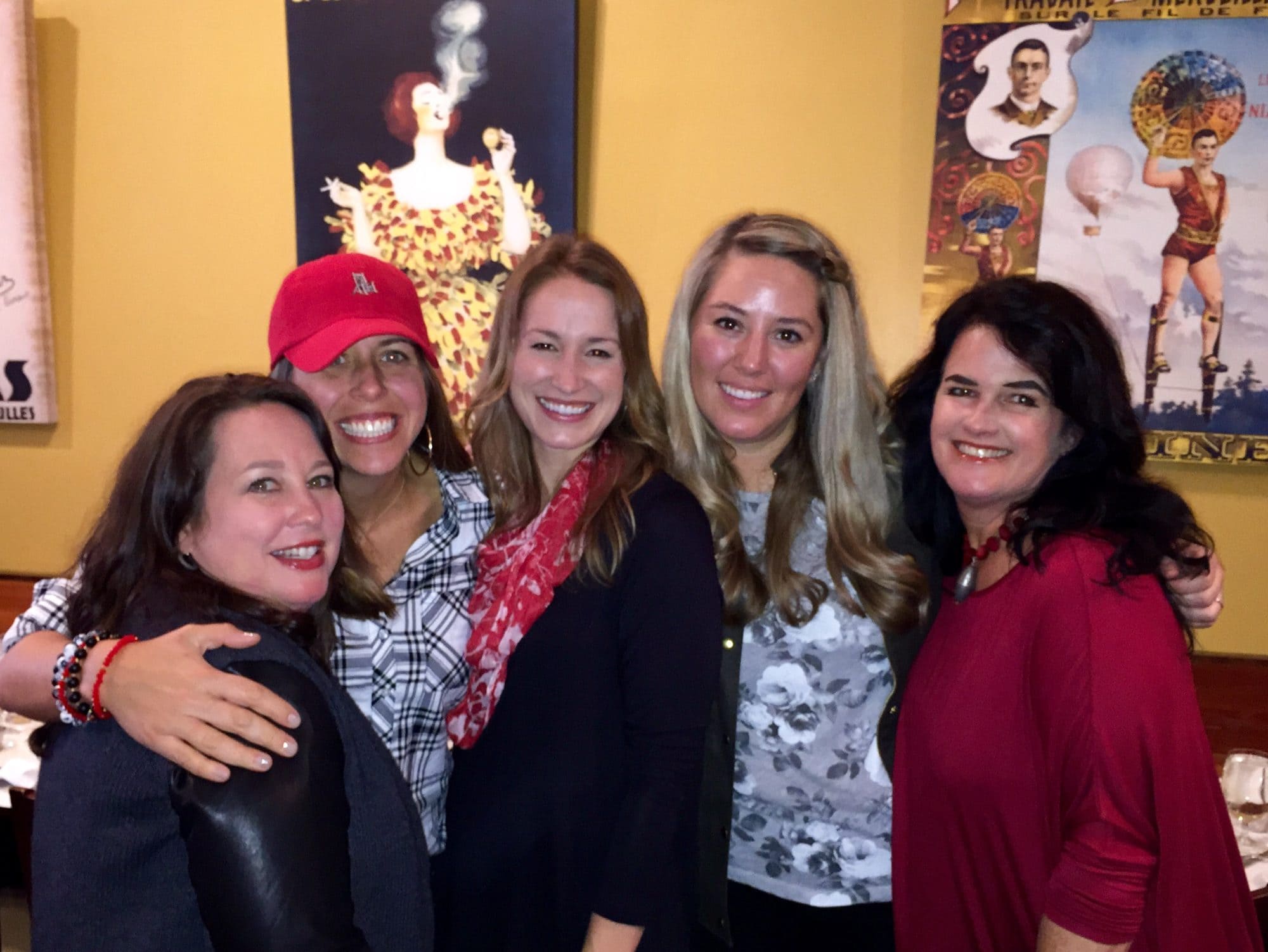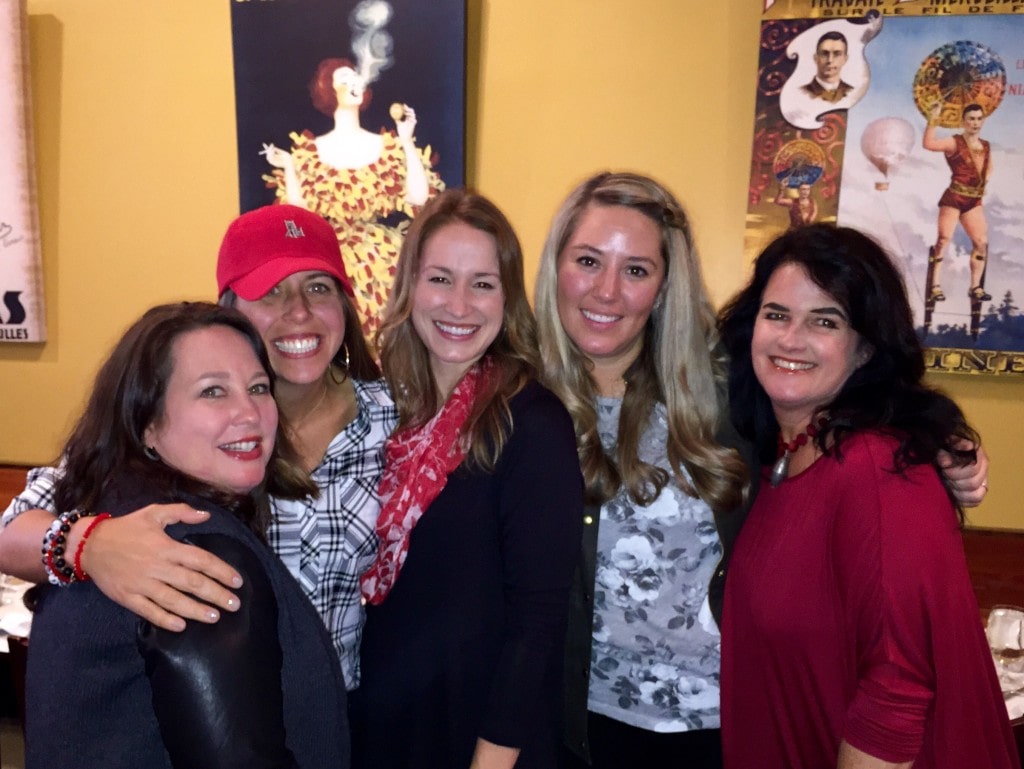 Once it came time for the game, the weather had not improved. The guys were sweet and promised us they wouldn't be upset if we didn't go. So the ladies did a little shopping and went back to the restaurant for the rest of the evening while the guys went to the game. It was a sad loss for Georgia, but I think everyone had a great time regardless.
We had so much fun in Atlanta with our friends and they were amazing hosts and hostesses. I'm already looking forward to when I can visit them again (hopefully with a trailer so I can go to Scott's and the Restoration Hardware and Ballard Outlets, along with all the other amazing stores Atlanta has to offer)!
As much fun as we had over the weekend, it was great to get home Sunday afternoon!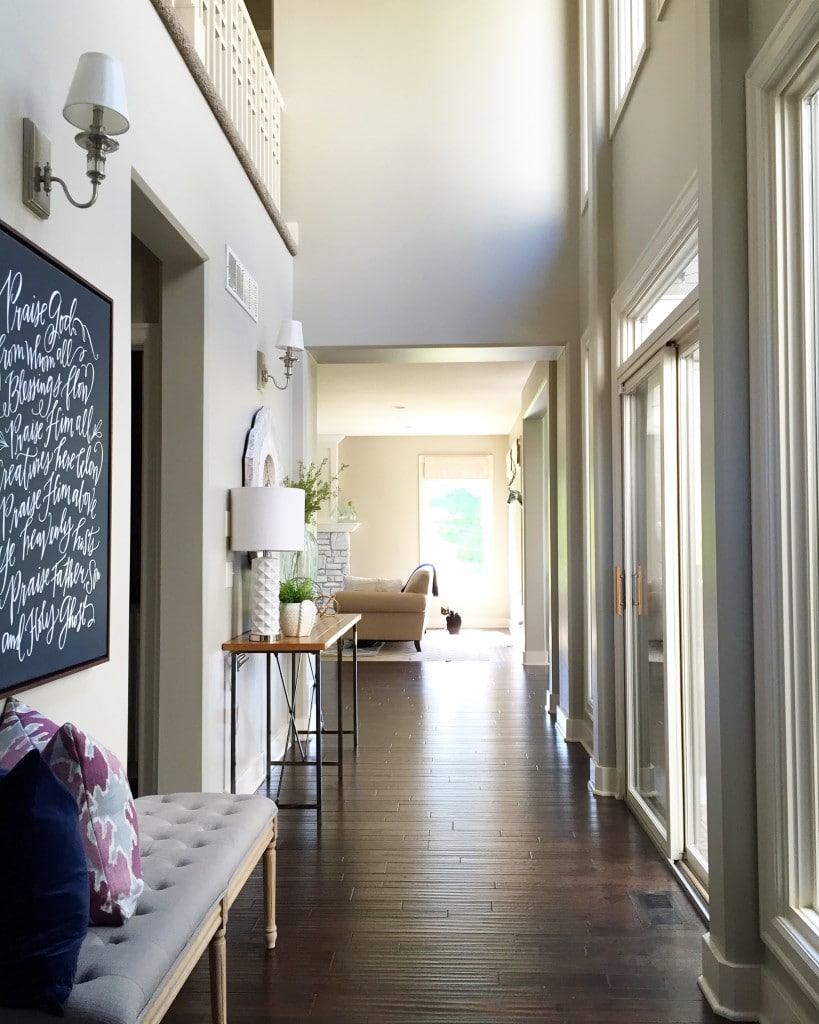 Sunday night, The Good Wife came back on TV so we are sucked in for a new season. I hope you all have a great week!
If you would like to follow along on more of my home decor, DIY, lifestyle, travel and other posts, I'd love to have you follow me on any of the following:
Pinterest / Instagram / Facebook / Twitter / Bloglovin' / Google
disclosure: some affiliate links used