Our hallway is definitely unique. I love our home's unique "C" shape and our unique entryway that exists because of that shape. However, sometimes that unique shape makes it a bit challenging to decorate.
Many years back (almost three to be exact), our entryway hallway looked liked this: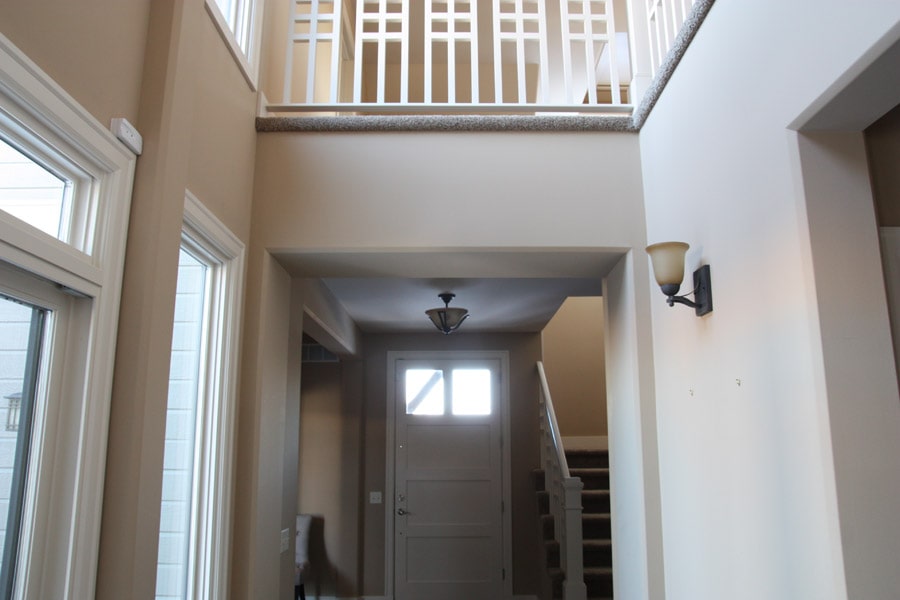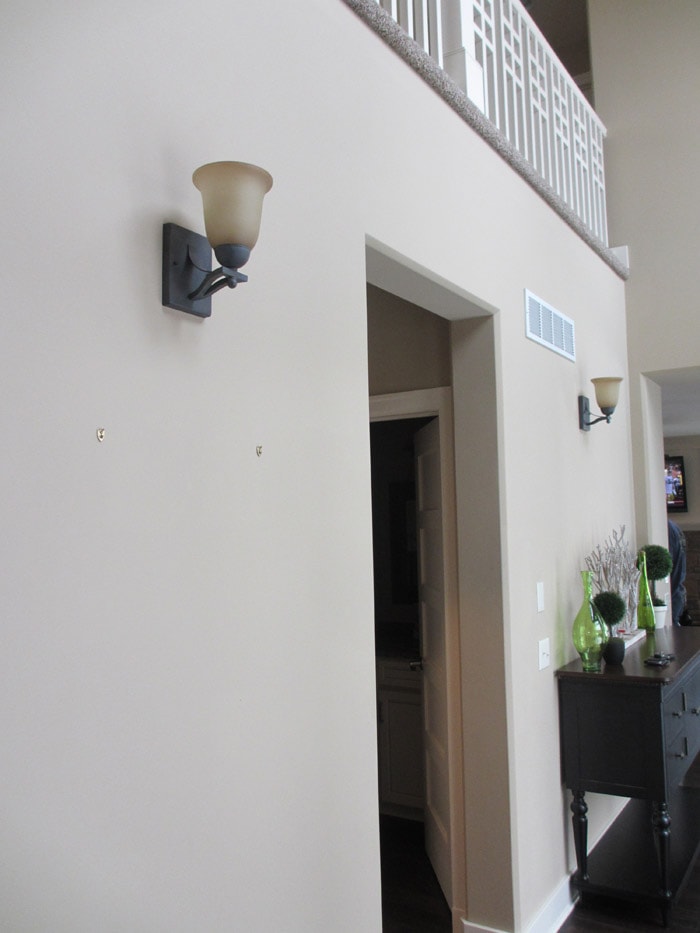 It's come a long ways since those days! For those of you that haven't read my blog for a long time, you can see that the walls were previously a flat, flesh-toned color and the lighting was very Tuscan style with the brown and orange toned frosted glass globes on the fixtures.
As of my recent fall home tour and weekend recap, this area showed a little bit brighter side: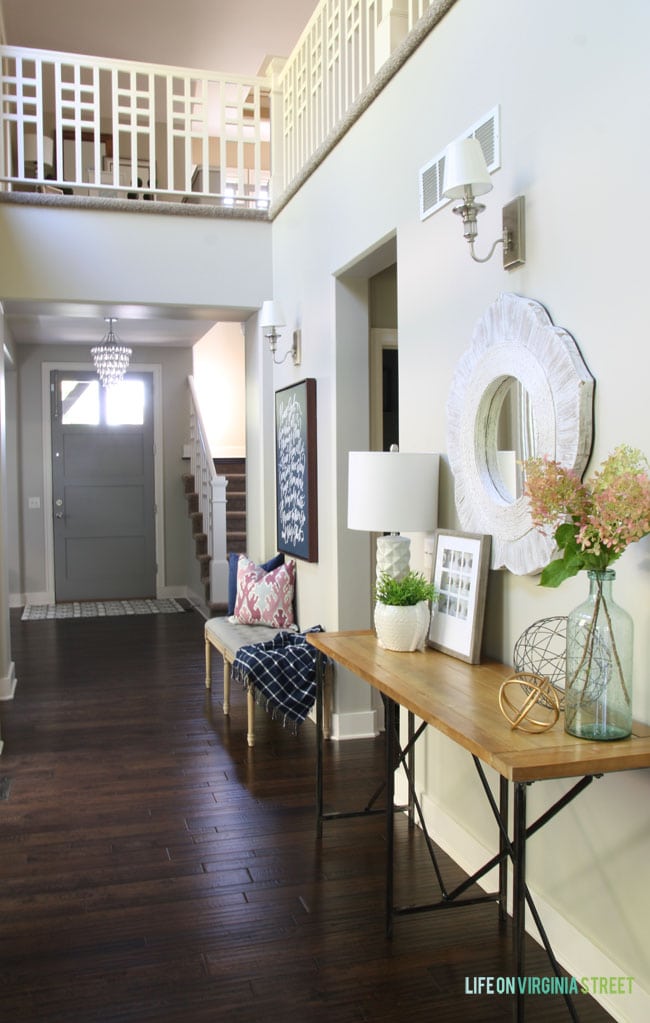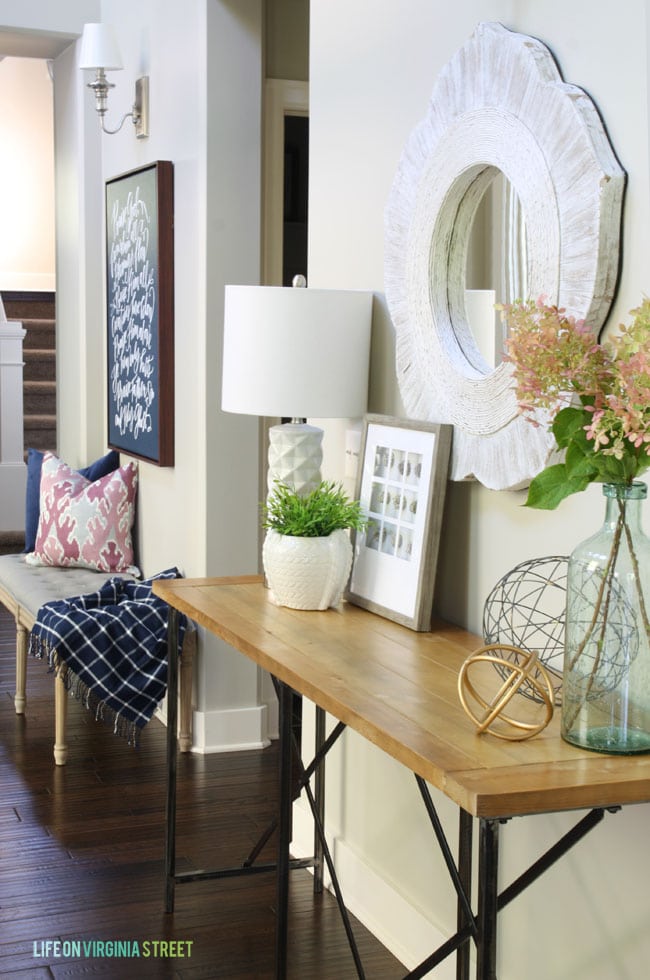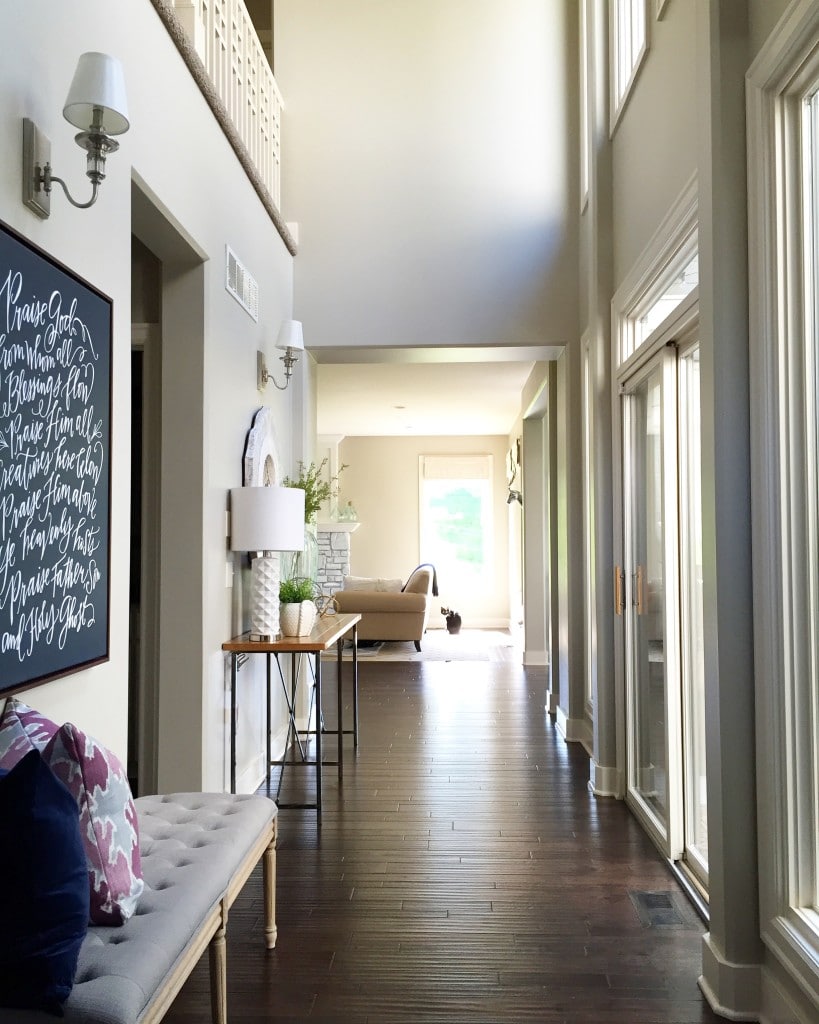 I wrote a post a few years back when we swapped out the sconces. They never felt entirely right to me, but they were extremely affordable (I needed four at the time to cover the staircase as well) and they were a vast improvement from the prior alternative. As a I began to hang art and mirrors on these walls, the sconces looked even more "off" to me. They felt like they were hovering over the pieces and the lighting started to seem like an afterthought.
Keep in mind we have two large orbs overhead (they were formerly the glass Tuscan style lights as well), so they rarely, if ever get used for actual lighting purposes. You can read more about the orbs in this post: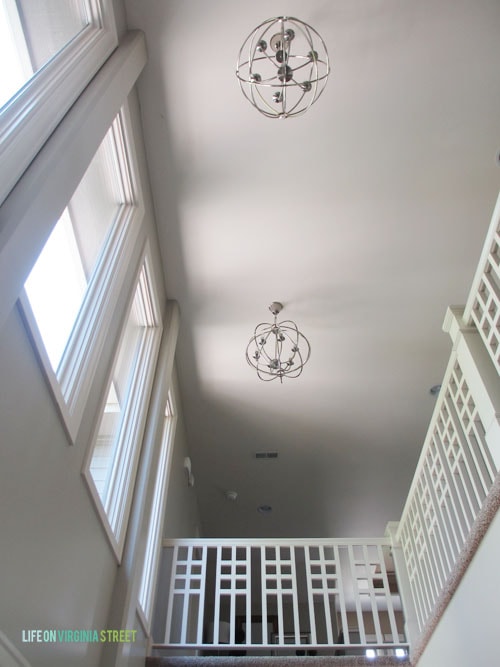 The other day, I got to thinking that maybe some library or gallery style lights would be better in this area. With the library lights, I feel like it may look a bit more intentional and highlight my Doxology canvas and mirror from HomeGoods a bit more.
To illustrate this thought, I wanted to show you a few examples. I really love the look of this Restoration Hardware Picture Light Sconce that was on a deep discount recently with their markdowns and 20% off sale.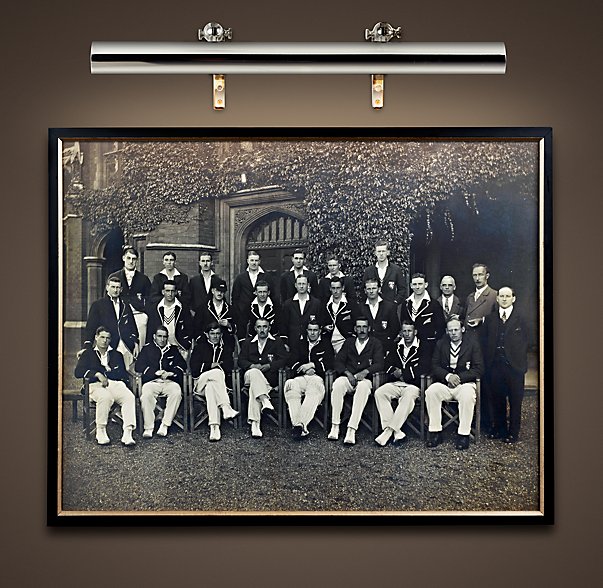 If you look closely though, I'm guessing these need to be selected pre-build (or in a renovation) because there isn't your typical light box cut-out covering on this particular fixture. Given that ours is already cut, these won't work without some serious patching.
I then went to Overstock, and found this Hudson Valley Picture Light – and I'm convinced it's the same as the Restoration Hardware light above…but it's currently cheaper at RH. What?! But, since it wouldn't work in our home it was a moot point. It's the same though, right?
Moving on. I thought this RH light was beautiful (and actually pretty affordable) and it would work for our lighting box, but when I saw the side profile on their site, I wasn't in love.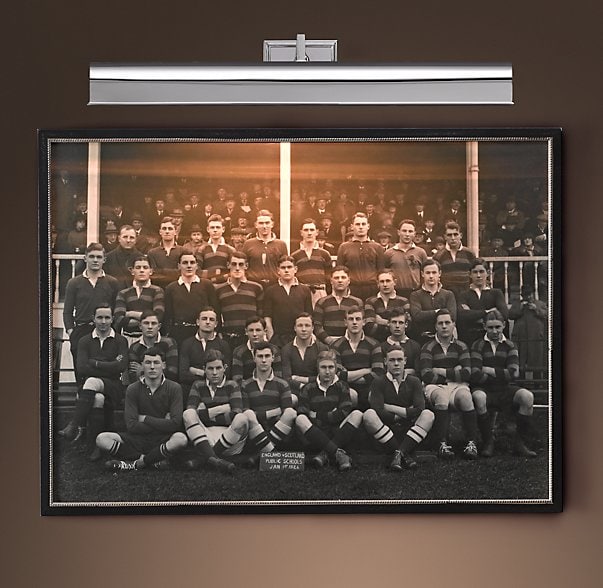 This Visual Comfort option is also another possibility and is the same brand as our dining room light, so it may be a good fit (although it is pricier)!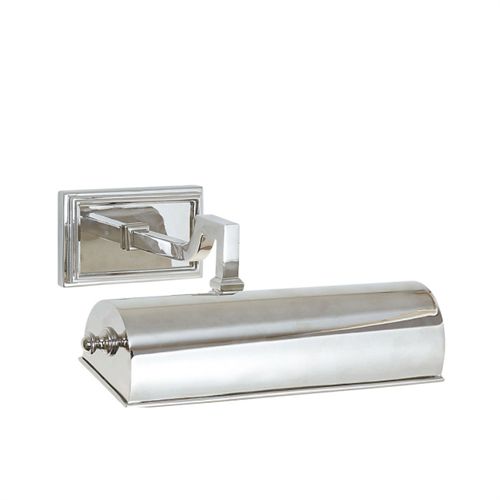 I also really like the style of this cabinet maker's light, but I'd have to find it in silver to make it work in this space: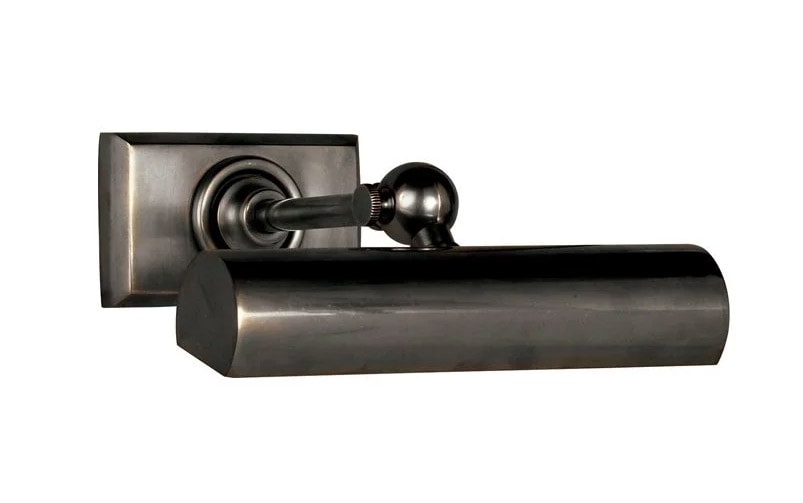 So, what are your thoughts? Leave them as is or pursue the library/gallery light look? If so, do you know of any beautiful options I haven't already listed here? I'd love to hear your thoughts!
If you would like to follow along on more of my home decor, DIY, lifestyle, travel and other posts, I'd love to have you follow me on any of the following:
Pinterest / Instagram / Facebook / Twitter / Bloglovin' / Google
disclosure: affiliate links used