Good morning! I hope you all had a great weekend! Ours was pretty low-key, but I thought there were a few things worth mentioning.
Friday I had to renew my passport. Last weekend, I realized it expires in June, and most countries won't let you enter if you're six months away from expiration! So, since I need my passport in April, I had to get it taken care of. I shared my experience afterwards on my Instagram stories and I had to laugh at just how many of you have had similar experiences. Why are places like this and the post office, DMV and cell phone stores so excruciatingly painful?!? Thankfully, it only took about 30 minutes but I was very happy to leave at the end of those 30 minutes 😉
On Friday's post I talked about our kitchen being one of our top 2018 Home Goals. So, I hopped on Instagram Stories Friday afternoon to give a bit of a walking tour of the kitchen. I got so many questions and comments that I hopped on again to give a little more detail on Saturday morning. Since I know a lot of you don't necessarily follow me on Instagram I'll plan to do a full post with our thoughts so far and a lot of recommendations I've received so far. The below image is one I shared on Saturday. It's actually a PhotoShop mock-up of our kitchen I made a year or two back and on Saturday I added the paneled fridge and the window. The island still needs to go down to one level, but this is the update that requires zero moving of things like gas lines and water and may be the easiest. It's a pretty low-budget mock-up but I used it to convince Kurtis we definitely need a window 😉 Again, I'll plan to write up a whole post with more details either tomorrow or Thursday! But let's just say, the microwave conversation was the most widely discussed item in private messages on my Instagram. And the thoughts were SO divided!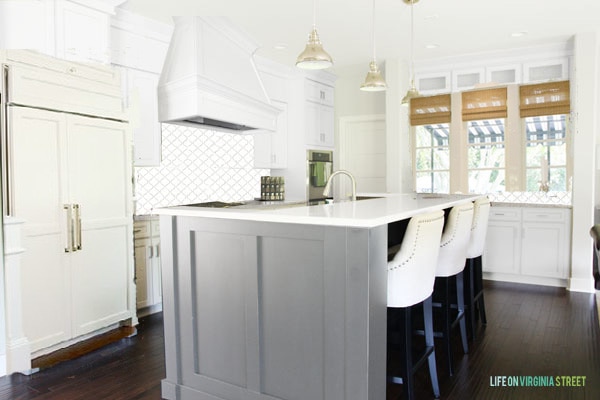 Saturday we spent most of the morning hours sorting paperwork, receipts and statements for taxes. We made a lot of progress, but sadly this was only for our rental company and the blog. We haven't even begun to touch our personal stuff!
I love how I found Hawkeye and Bailey sunbathing together. I'm not sure I've ever seen them lay over there like this. Speaking of the cats – they are due for their annual check-up this month. It's legit the craziest thing you'll ever see when I have to round-up the four crazies in their kennels and drive them to the vet (which is about 20 minutes each direction). It's actually painful listening to all the howling in the car. They honestly think they're dying. It's always a traumatic day for them (and sometimes me)!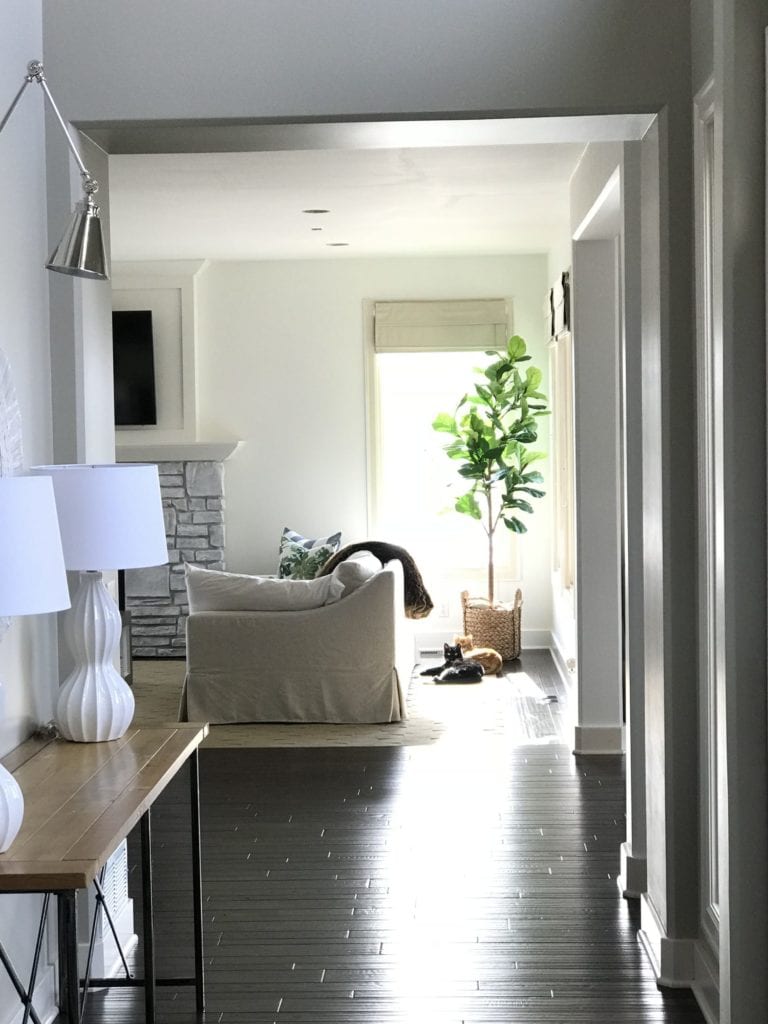 Sunday afternoon, we headed to Jill and Nick's to watch the Superbowl. Nick made an amazing spaghetti squash buffalo chicken dish that was so good. It felt like we were being bad but it was actually relatively healthy. If anyone's interested, I can try and get the recipe from him. Scout is always happy to see two of his favorite people 😉 We actually thought we'd only stay until half-time (I could take or leave the game itself). But, the game was so intense we stayed for the whole thing!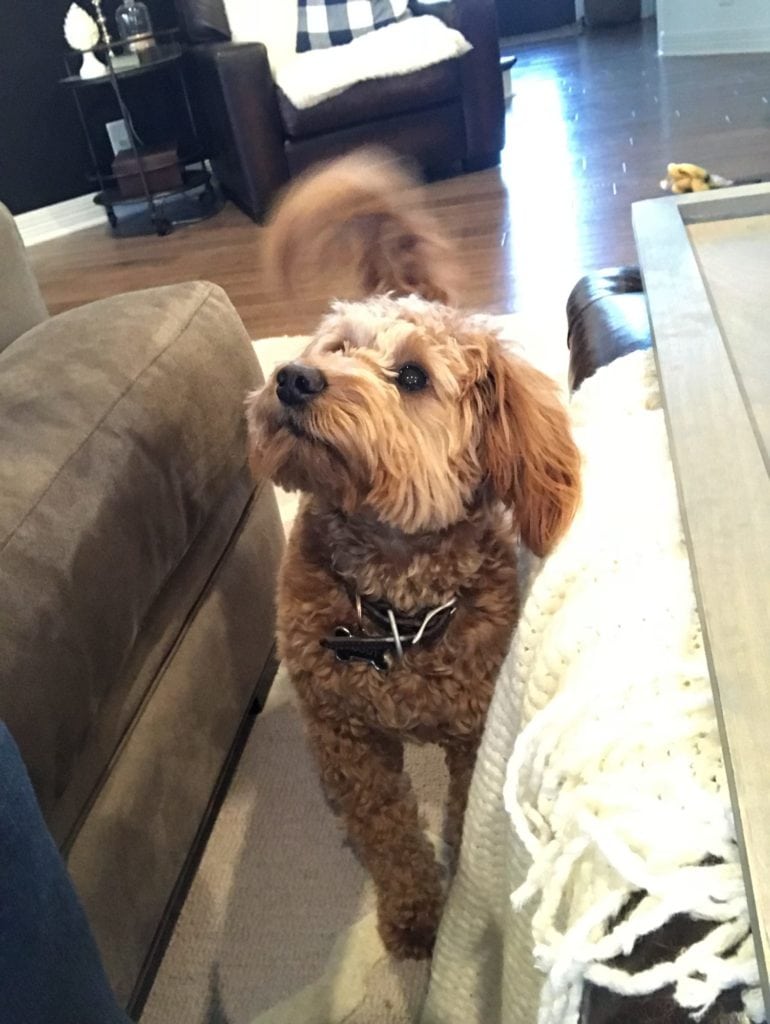 I made a bit more progress in the guest bedroom this week and have it to a point where I can take some photos. I'll plan to get an update post there as well! It won't necessarily be a reveal, since I don't feel like I have it finished, but I can share what I've done so far. I'm also thinking this may be the week that I start wrapping up the living room paint. I just dread the thought of having to do another coat of paint on the ceiling though!
Lastly, if you're looking for some new throws, I found these cozy cable-knit throws for 40% off with free shipping and returns. They come in five colors and the reviews are excellent. These are our favorite type of throws so I'll probably get a few of the ivory or navy.
Have a great week!
If you would like to follow along on more of my home decor, DIY, lifestyle, travel and other posts, I'd love to have you follow me on any of the following:
Pinterest / Instagram / Facebook / Twitter / Google+
disclosure: some affiliate links used