I hope you all had a great weekend! I still can't believe next week is already Christmas. It seems like I just started decorating! Thankfully I wrapped up most of the remaining shopping yesterday and only have a few gifts left to purchase.
First things first, I wanted to let you know that it looks like many of the sales I posted about for the weekend have carried over into today and many will still guarantee delivery by Christmas if you order today. So perfect for last minute gifts! Also, the gorgeous table runner I ordered is now shipping for free (and the red version is 73% off)!
Thursday night, I had a blogger event downtown at Hook & Lime.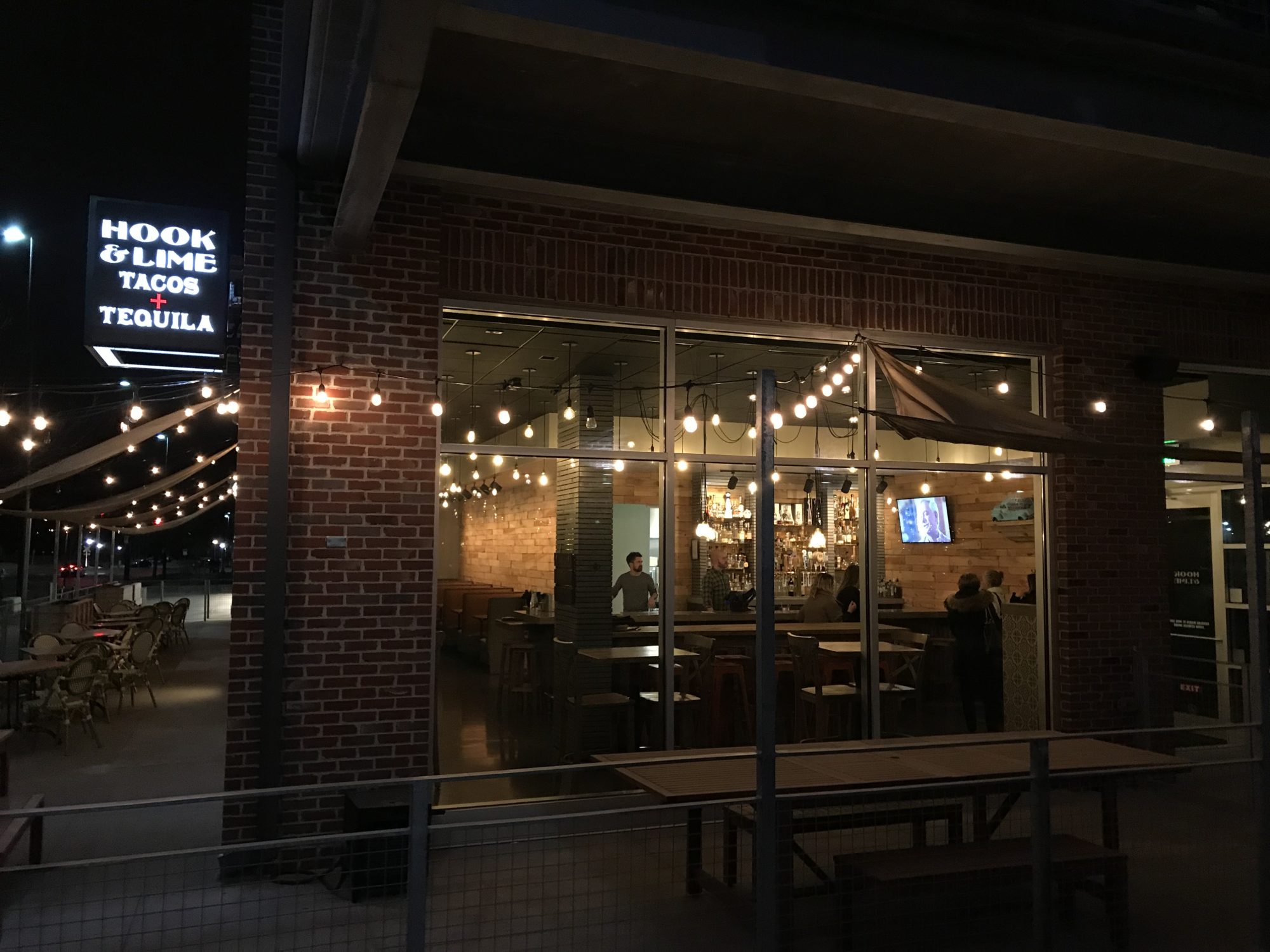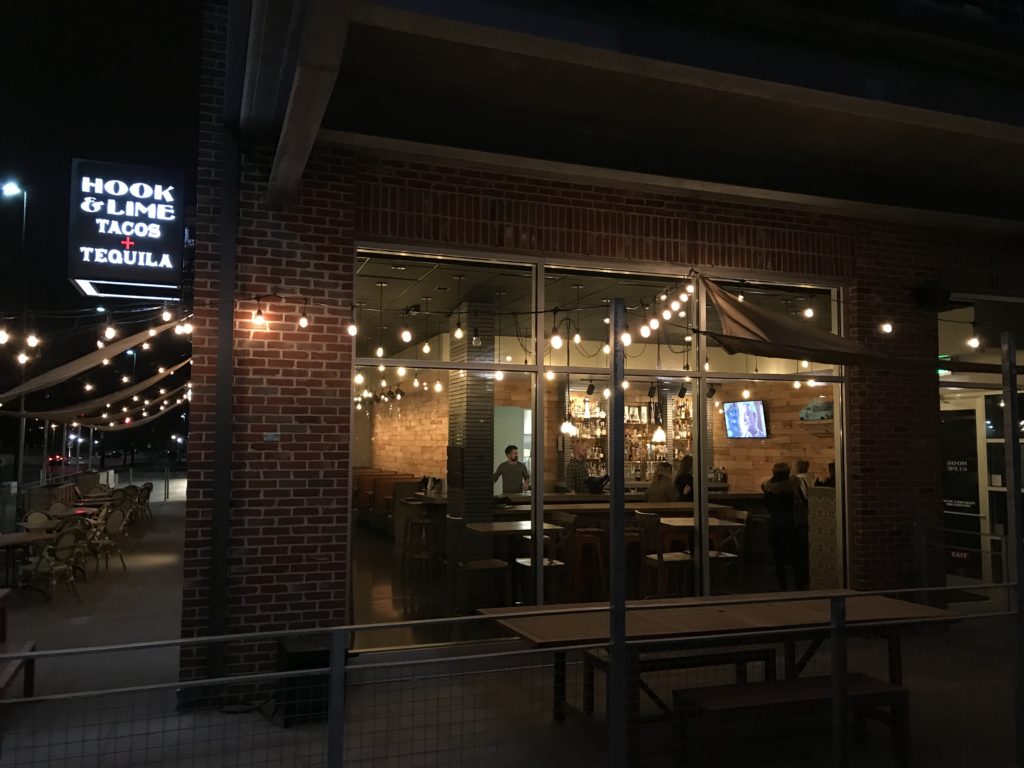 We were there to learn about a new app called TAGG (I'll share more details below). Hook & Lime hosted us and we all agreed the food and drinks were so good. You may have seen me talk about the night a bit on my Instagram stories but it was a lot of fun and for a great cause! We got to hear a bit from the owner and chef of Hook & Lime, and I always get so excited about the food when I hear the passion behind it. Nearly all of their ingredients are sourced locally and you can definitely taste the freshness!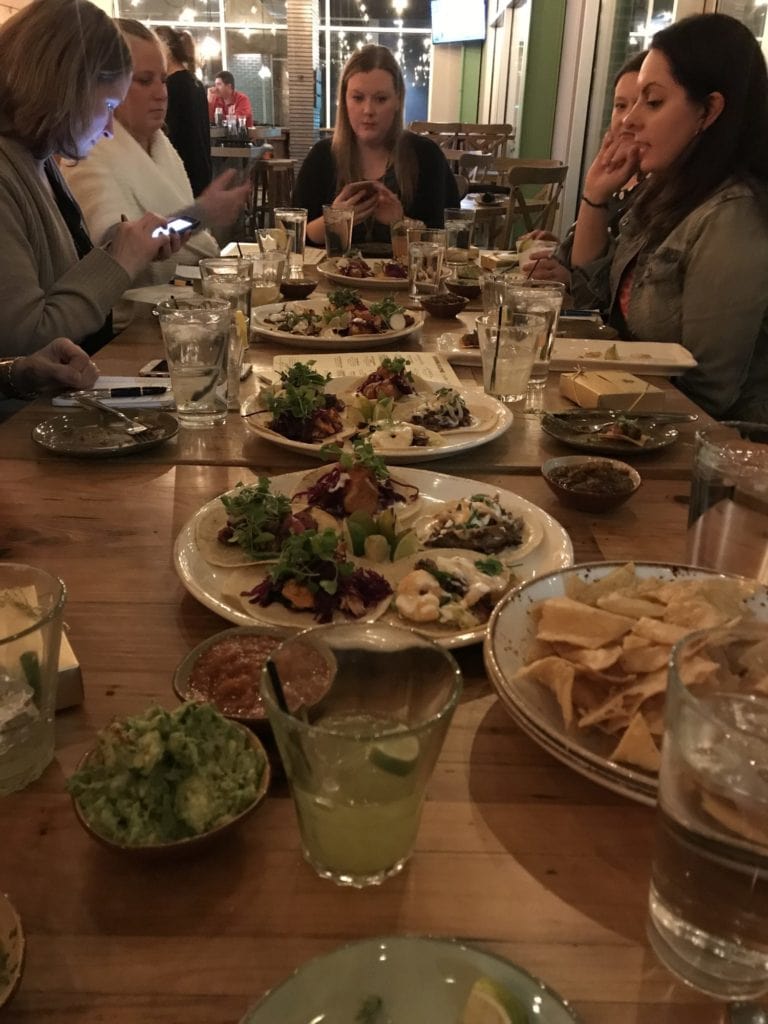 You can check out the TAGG website for all the specifics and download info so I don't misquote anything. But basically tons of the restaurants Kurtis and I eat at are members of TAGG. When you go out to eat, at a participating restaurant (or shop at a participation store – over 200 in the metro area), you take a photo of your receipt and add it to the app. That restaurant/store/service will then donate 5% of your tab to a local charity or school of your choice (over 700 to choose from)! It's such an easy way to give back by doing things you already do! This wasn't sponsored in any way – we just all believe in spreading the word to get people to start using TAGG.  If you're local (or live in Lincoln) be sure to get the app and start using it. It's such a great app!
Friday afternoon/early evening, Kurtis had his employee Christmas party. I wrapped up our niece's graduation photos while he was gone, and then we headed to Lazlo's for dinner. It was our last hurrah before some hardcore dieting had to kick in – one last beer for a long time! We're only about two months away from Maui, so it's a lot easier to be focused now! Granted, it's probably not the best idea to start the week before Christmas, but we're trying to get our minds right.
I've been a major holiday chick flick kick lately (I think it started after we watch The Holiday). Saturday night, we watch Love Actually. I remember seeing it after it came out, and didn't love it that much. But it kept coming up on Christmas movies to watch so I gave it another shot and liked it a lot more this time. But, that got me on a Hugh Grant kick, so then I watched Notting Hill afterwards. Which then led to me wanting to watch another Julia Roberts movie, so we watched Runaway Bride Saturday night. I say "we" but I'm pretty sure Kurtis was looking at his phone the whole time and not really watching 😉 But, it was so fun to re-visit these movies that are nearly 20 years old (how is that even possible?!). Why aren't there any great romantic comedies like this around anymore?! PS – clearly it was a bit of a lazy weekend if I got so many movies in!
The cats trying to smash our sofas is a permanent thing now apparently. I'm trying to break them of the habit, but they look so cute and cozy while they're doing it, that it's tough!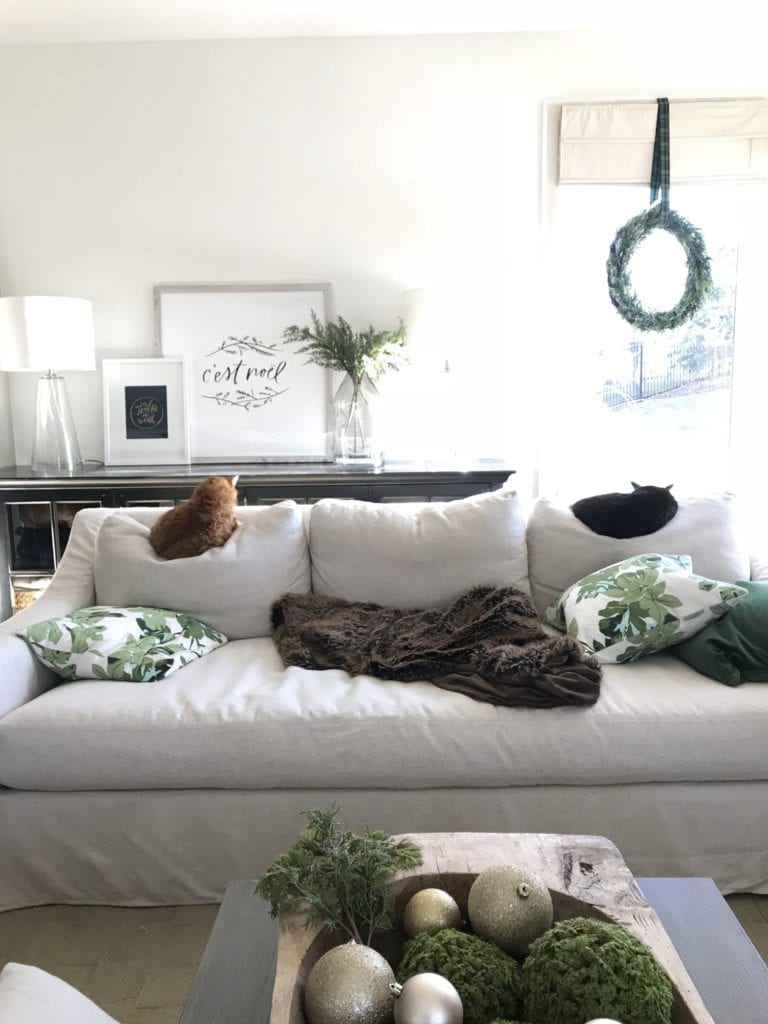 Saturday we needed to run to the outlet malls. I had to return a few things at J. Crew Factory, which meant I ended up getting a few new things 😉 I ended up picking up this gold sweater (which actually does have gold thread woven throughout so it has some subtle sparkle you can't really see online), this dot blouse (the cutest detail on the shoulder) and this sparkly pearl necklace. It's all still on pretty major sale too!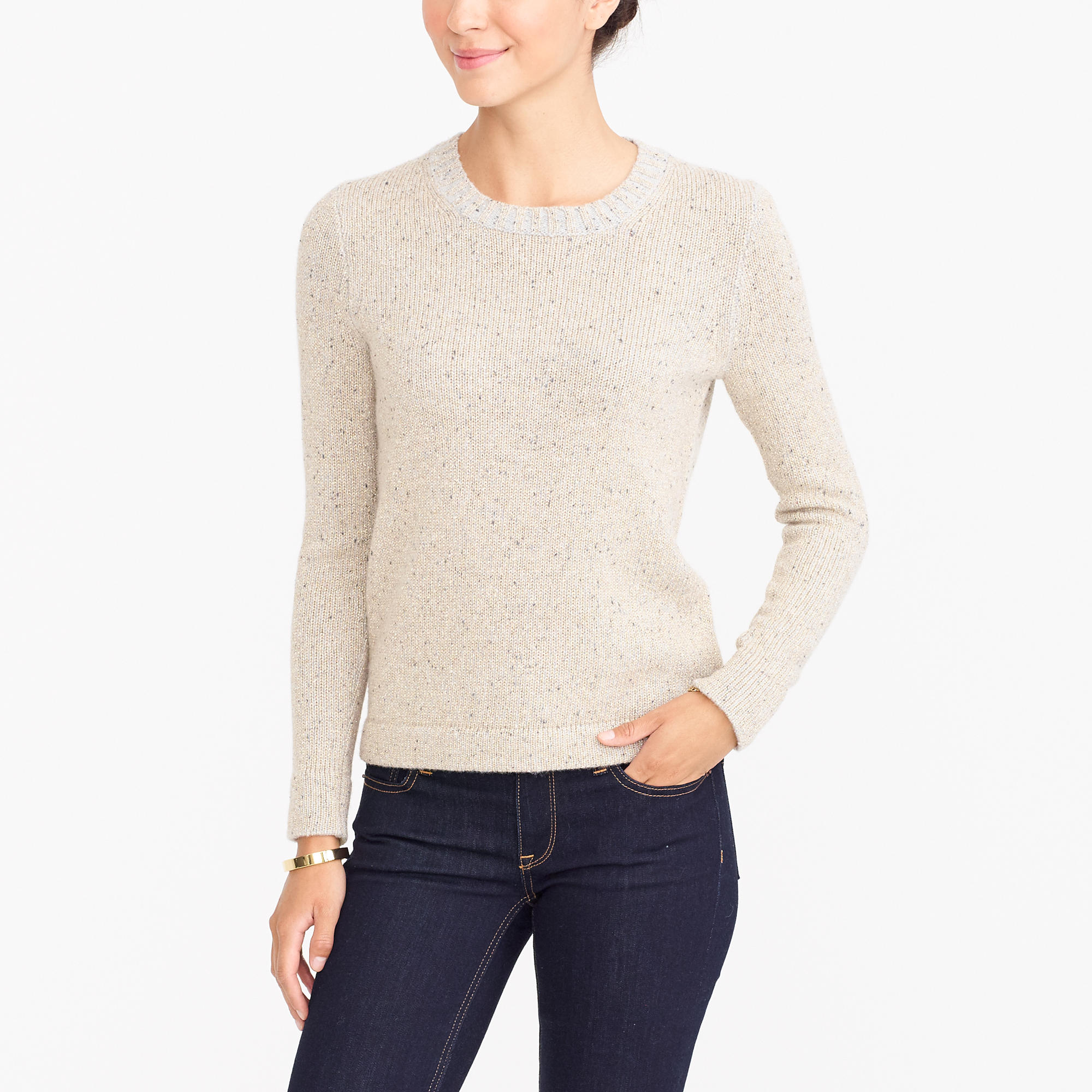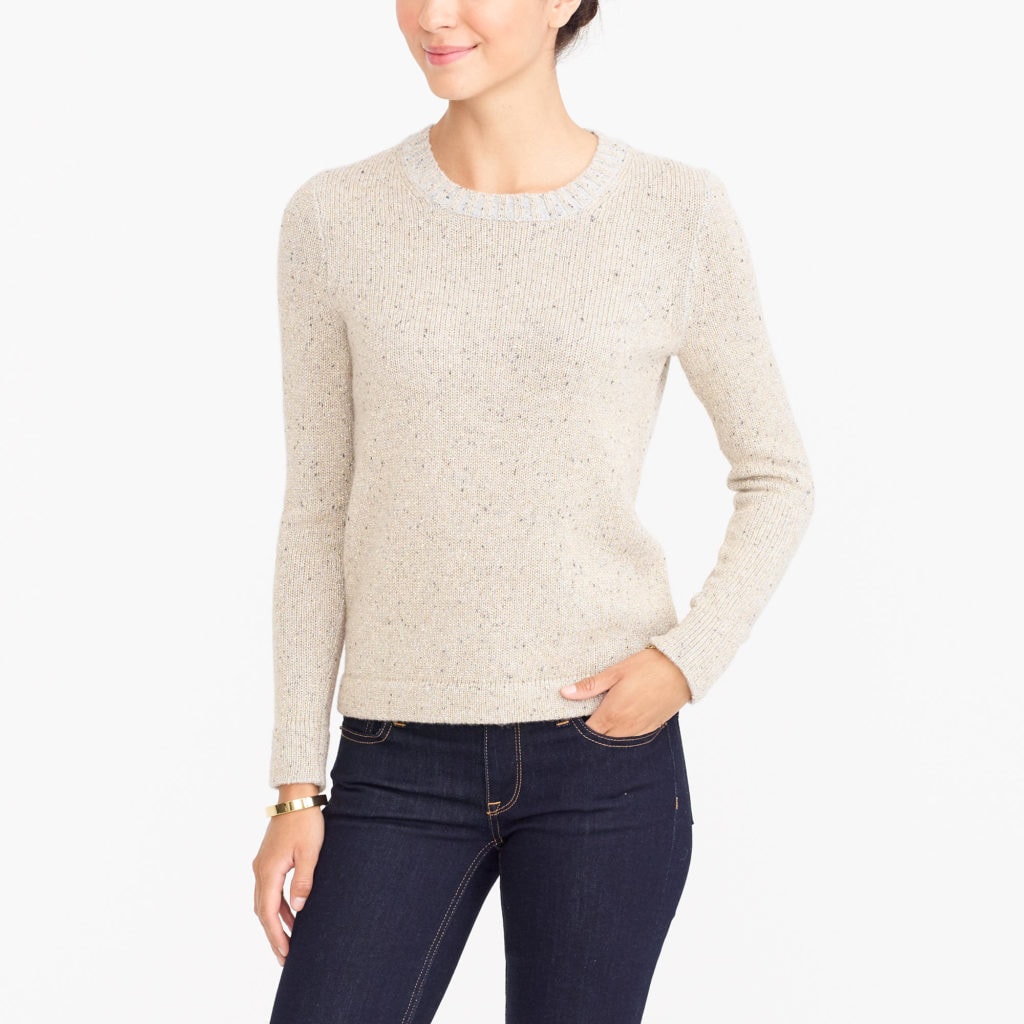 On Sunday morning, we got some light snowfall. And by light, I mean light. The flakes were big and fluffy at one point, but it really only lasted about ten minutes. I only mention it because, other than Halloween for a brief minute, we haven't seen any snow yet this year! It's so crazy to me – especially when so many other areas in the country have already had snow. I'm usually not a big fan of the white stuff, but I always love snow on the ground for Christmas. Given the forecast this week, I'm pretty sure it's not going to happen.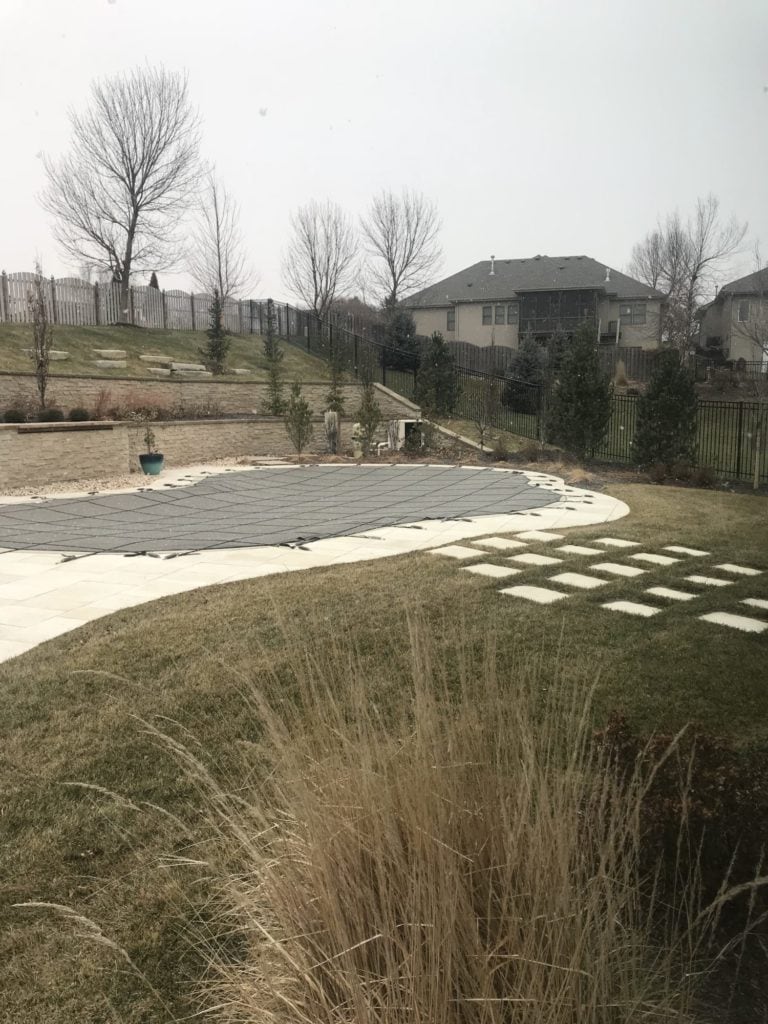 We had some grocery shopping and last-minute Christmas shopping to wrap up. I also sold our remaining leather chair! I had left the listing out on FB but wasted going to really try and sell it until after the holidays since I know it's an odd time to buy furniture. But, someone reached out, came to look at it, and picked up last night! It feels good to have all of it sold at this point! Especially since it means I had to pay so little out of pocket for our new furniture 🙂
Sunday afternoon my mom texted me and recommend another movie to watch – 12 Dates of Christmas. We could only find it on Amazon Prime so we watched it last night. It's a bit cheesy but it is really cute. And if you love Zach from Saved By The Bell, I'm pretty sure you'll die when you see him in this movie.
Over the coming week, I'm trying to purge tons of stuff from our house to donate before year-end. We have so many odds and ends (and clothes) that I really want to donate, so that is going to be my focus. Not only will it help to start the year off fresh, but we'll be able to help others in need. It's always a win-win!
I hope you guys all have a great week!
If you would like to follow along on more of my home decor, DIY, lifestyle, travel and other posts, I'd love to have you follow me on any of the following:
Pinterest / Instagram / Facebook / Twitter / Google+
disclosure: some affiliate links used