Not gonna lie. I think this was one of my laziest weekends ever on record. But it felt so good!
Last week, Kurtis was in Maine from Tuesday through Friday for work. I had originally planned to tag along and explore on my own. But, I had waited a bit too long to book tickets and they had gotten really expensive. Not only that, the thought of being on the east coast two more times yet this month (Rhode Island and New York) made me a bit less eager to go.
On Tuesday night, my friend Jen came over for happy hour and appetizers and to talk blog talk. We always have a blast when we get together!
Last week I also got the chance to visit the new Omaha HomeGoods (if you're local it's on 132nd and Maple). It had so many great things and is also combined with a TJ Maxx. The lamp selection alone was worth the visit! What you see below is only about 1/4 of the lamp department!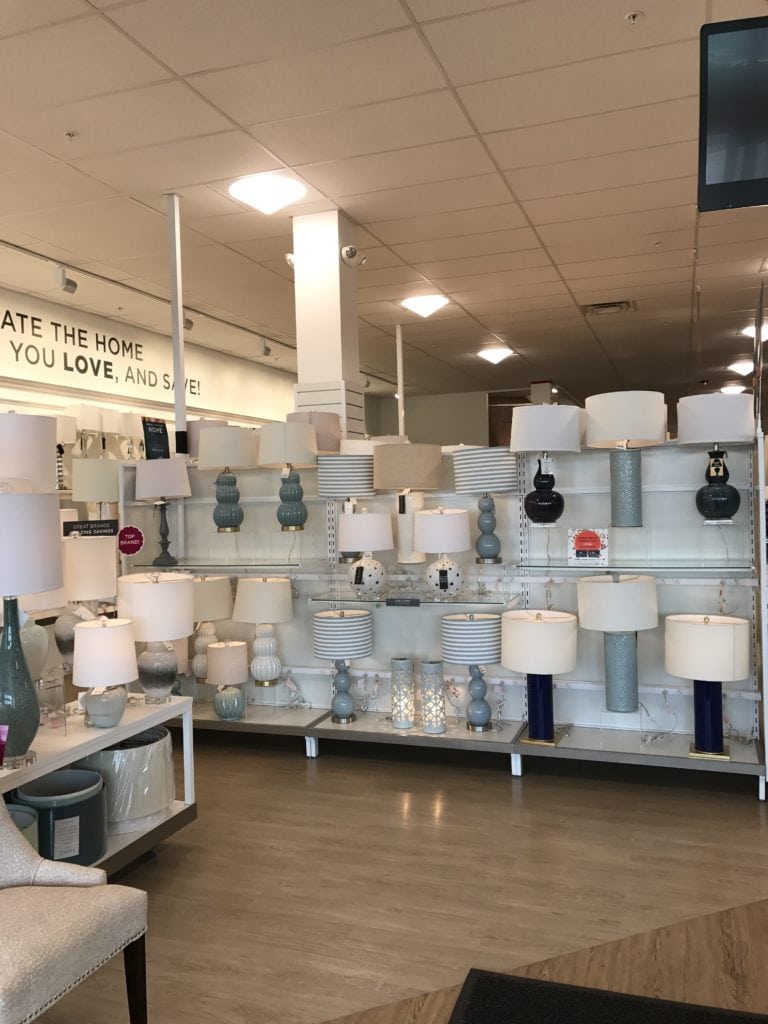 While Kurtis was gone, I also binge-watched the first season of Outlander until nearly midnight each night (which for me is a rarity). I had read most of the first book and really liked it, but I just can't do books that are that long. The show is really good though, but I'll admit there were parts where I was so disturbed. To the point I could barely watch it any further. But, I made it through season one, and I'm looking forward to starting season two soon!
After Kurtis got home I had to end my binge because he needed our main TV for football. Since the only other TV in our house is in my craft room, and I had just sold the chairs for the space two weeks previously on Facebook, I started officially looking for an option to use in the room. Saturday I ended up ordering this daybed. It was an extra 15% off with free shipping (using code FALL15), making it even $150 or so less than Overstock's price for the exact bed. I had found this one at Restoration Hardware and then this one at Pottery Barn – both of which I really loved. But, there was no possible way I could justify either of their prices. So I was super excited that the daybed I bought ended up being nearing a dead-ringer to the RH version at about 1/5 of the price! The other great part is that the money I earned from the chairs covered all but about $100 of the bed! It will be perfect for me to use for reading and watching shows that Kurtis isn't interested in. I also love that this can be used when we have a bunch of guests again so that we don't need to borrow air mattresses for the floor! It arrives late this week so I'll share an update once I get everything situated!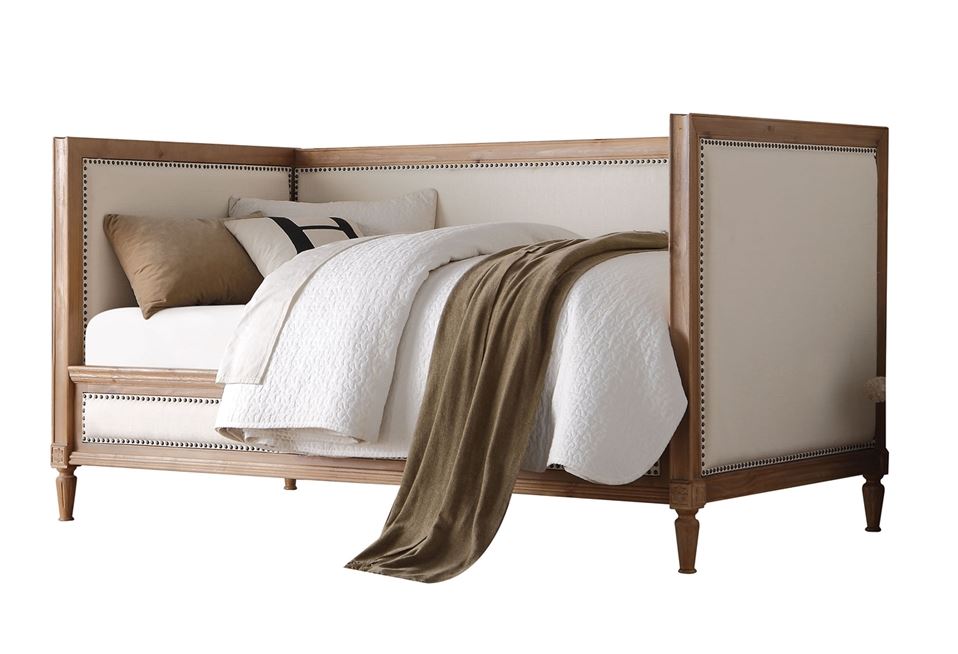 I ended up pulling the annuals from most of our planters around the pool and out front. The lows at night mixed with the highs during the day were wreaking havoc on most of them.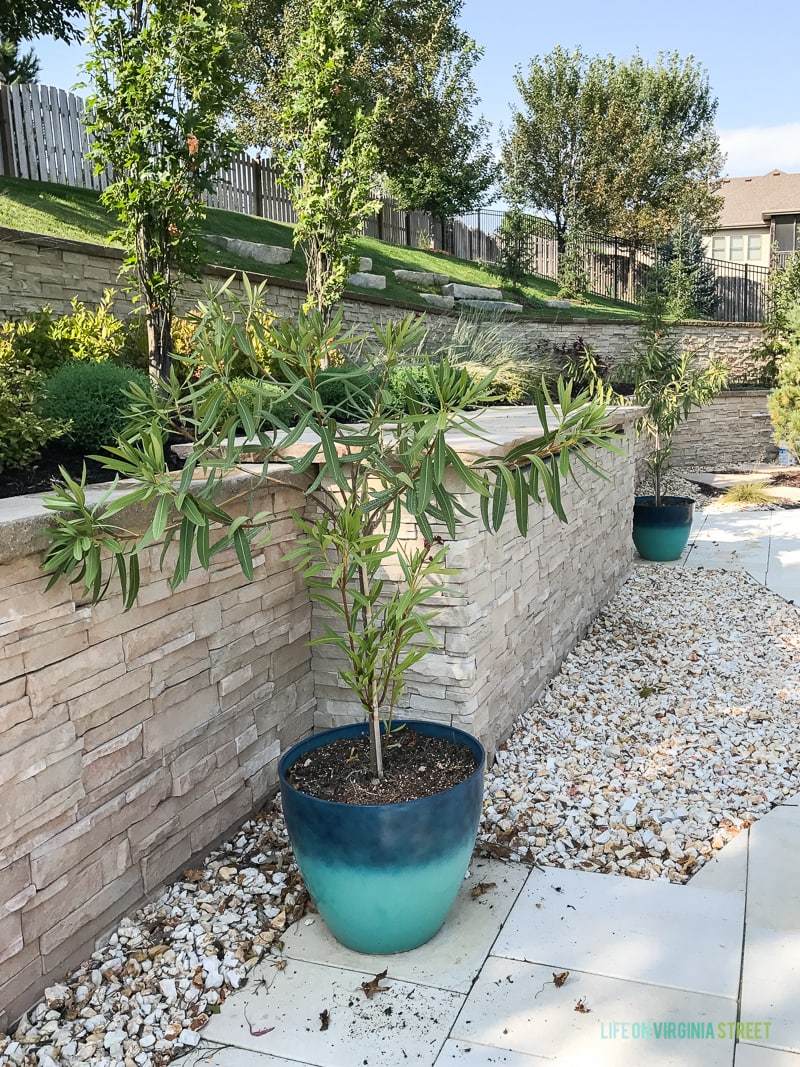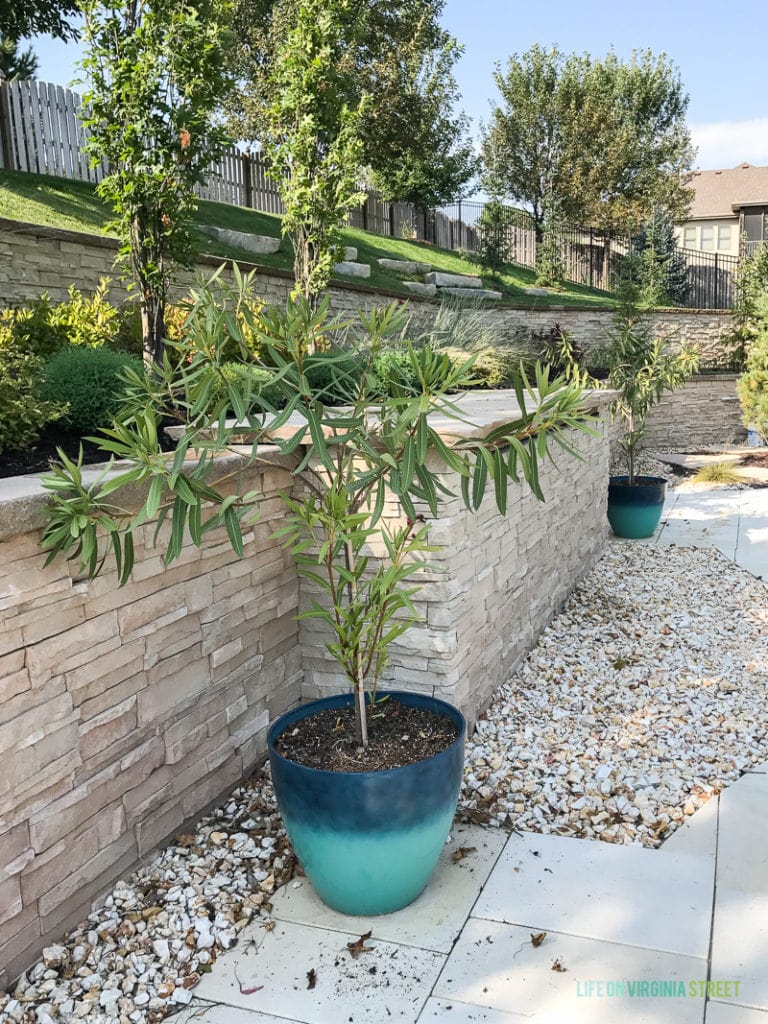 Over the coming weeks and as time allows, I'm going to be painting over the stripes in our main guest bedroom. It was a tough decision since they too so much time to do, I've ultimately decided I'm done with the bold pattern, and even more so, the gray. Here are a few samples I was looking at. They are all Dutch Boy colors that I picked up when I got paint for my laundry room makeover. I'm still trying to decide if I want a subtle, light greige color or if I want to go all white. This room only has one smaller, east-facing window, so it doesn't get great natural light, other than in the mornings. I'll keep you posted on the progress!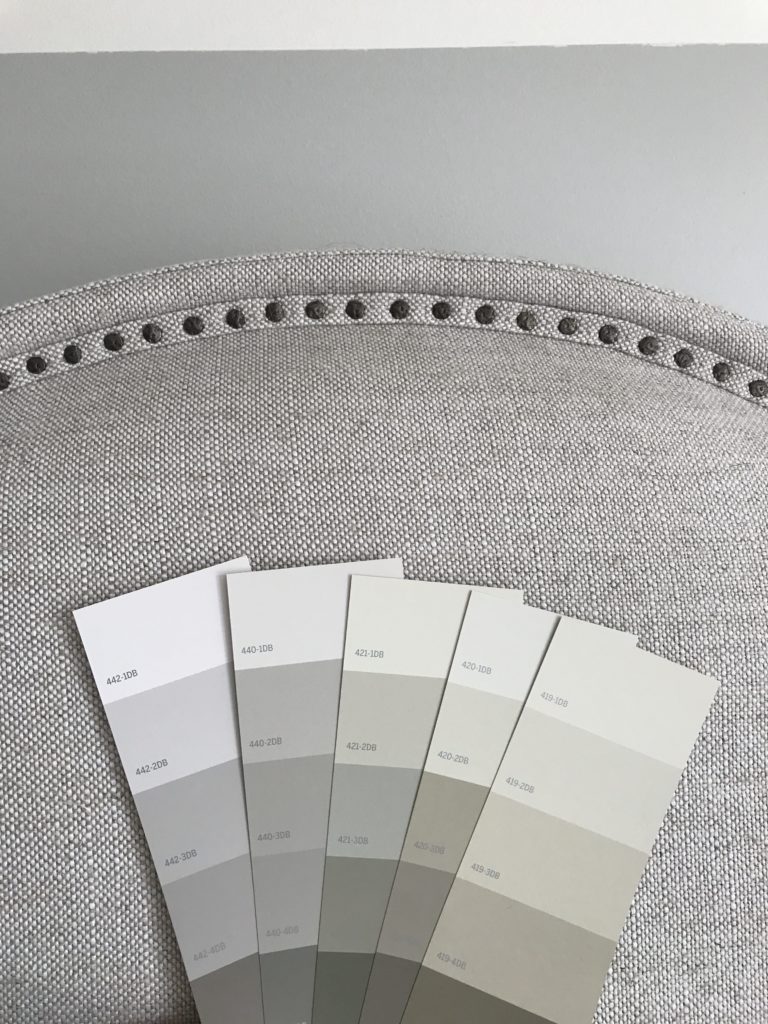 On Sunday, I made my mom's corn chowder recipe. It is so good and one of our favorite soups ever! I know this picture doesn't make it look all that appetizing but I promise it is amazing! At this point, I think we had allowed it to simmer to long on the stove all day so it darkened in color a bit. But was still just as good!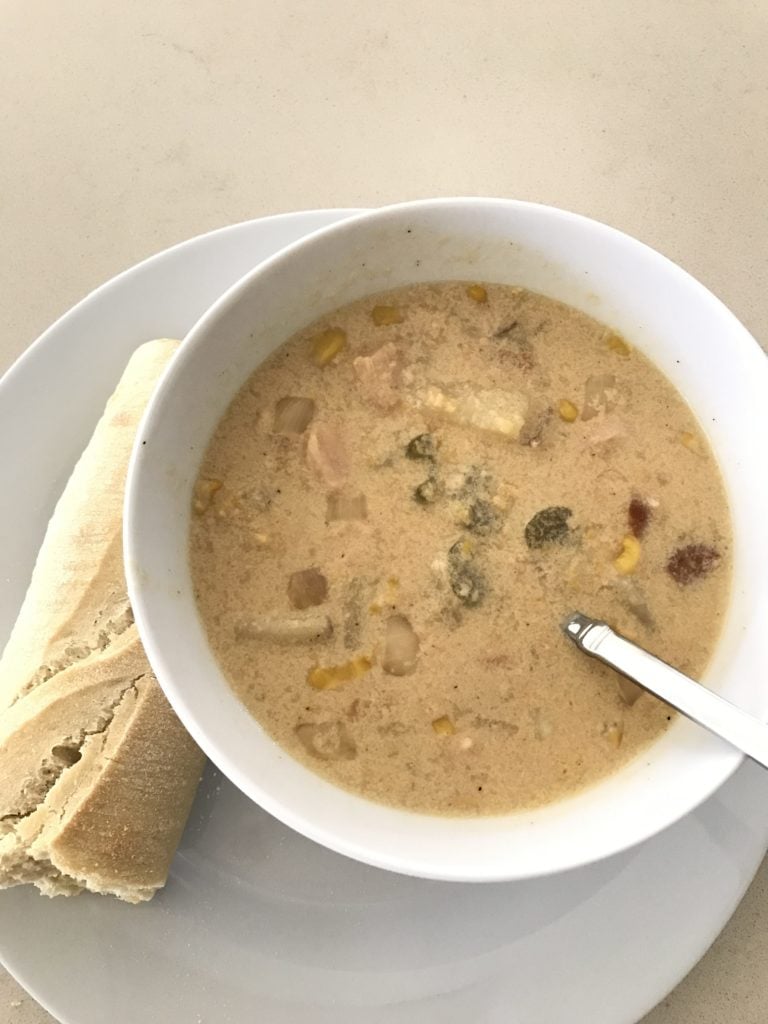 Since I couldn't easily watch Outlander, I'm not exaggerating when I say I read 2.75 books over the weekend. I was out of control. I'm pretty sure Kurtis thought something was wrong with me. I think the weather and cloudy skies just made it perfect for reading. I feel like my retinas are burned though from staring at my phone all weekend! (I use the nook app on my phone to read). You may recall about two weeks ago I finished Colleen Hoover's Maybe Someday. I liked it so much I ended up reading November 9, Ugly Love and Confess (I have about 40 pages left in this one). They were all so good! I think November 9 was my favorite but honestly, it was hard to pick. I ugly cried several times in each of them (something I hate doing) but the stories are all so good and it's hard not to really connect with all the characters.
Even in my state of laziness, I did manage to make two pillows covers and cut out three more. I'm likely using them in one of our guest bedrooms and I share more with you next week! My cute little side kicks always add extra time to the projects but they're so cute that I allow them to "help". 😉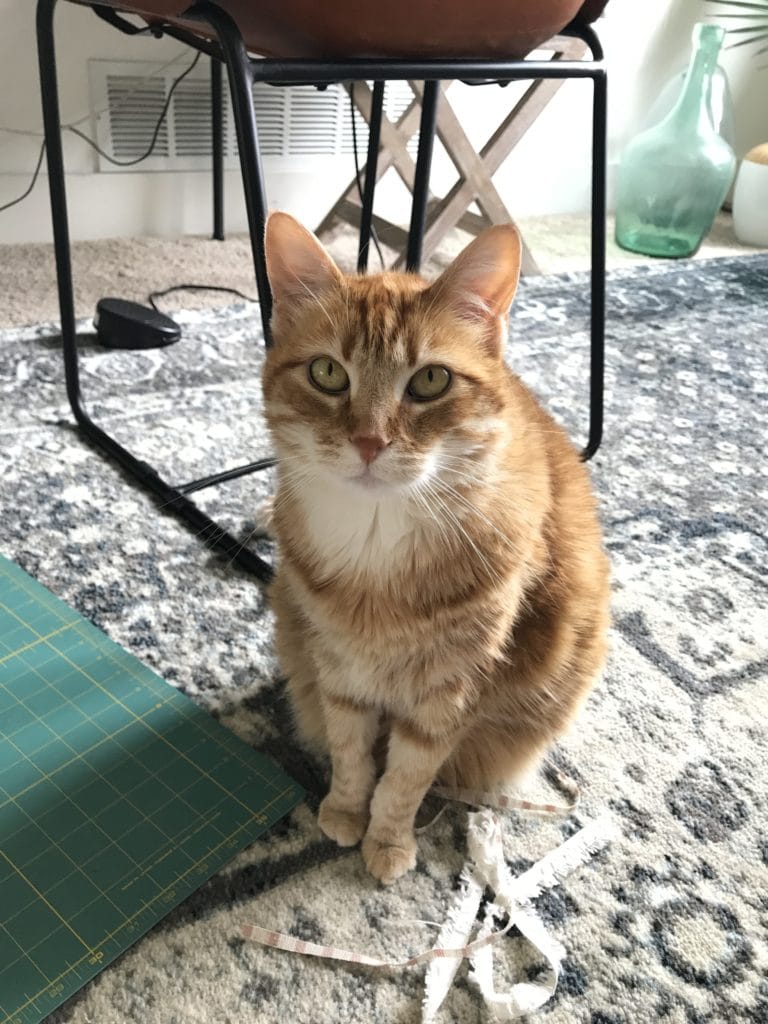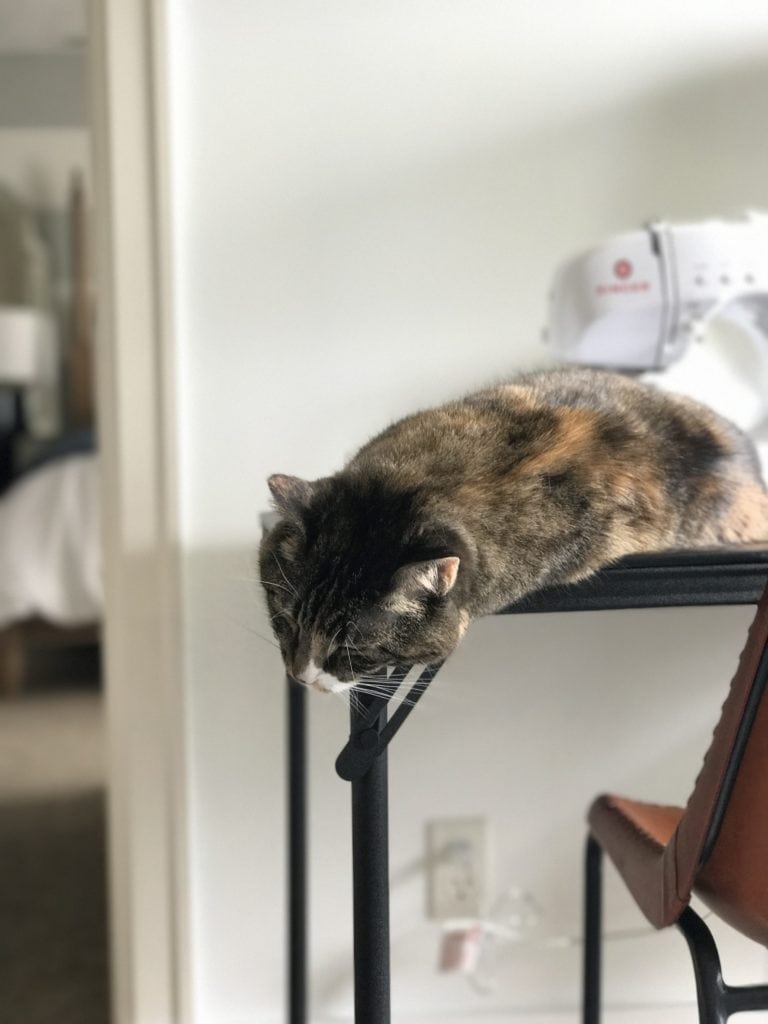 I hope you all have a great week!
If you would like to follow along on more of my home decor, DIY, lifestyle, travel and other posts, I'd love to have you follow me on any of the following:
Pinterest / Instagram / Facebook / Twitter / Google+
disclosure: some affiliate links used