Once again, it was another crazy busy weekend. I have had and do have so many posts lined up over the past week and into this week so I was photographing, editing and writing like a mad woman!
In crazy land, we made offers on three different houses/townhomes last week. What?!? The first was handily rejected after about 10 minutes, but, hey. We want this for a rental so we also want a good, fair deal, and they already had a higher offer.
We then extended another offer at a different property and it was accepted! We extended a third offer (don't ask me how or why), and I think the sellers are going to wait it out (but it could still happen at some point). Bottom line – we likely will be closing on a home in January. The inspection was today and there are a few things that need to be fixed, but we hope everything will still go through as planned. If so, we will have a few fun, minor projects to share with you to make the space more rent-able. Until things are more finalized, I'm going to withhold any pictures to respect the privacy of the current homeowners. But, yeah. Exciting!
On to regular news.
Friday I made some updates to our guest bedroom, including the addition of some Christmas touches. You can read more about it in this post.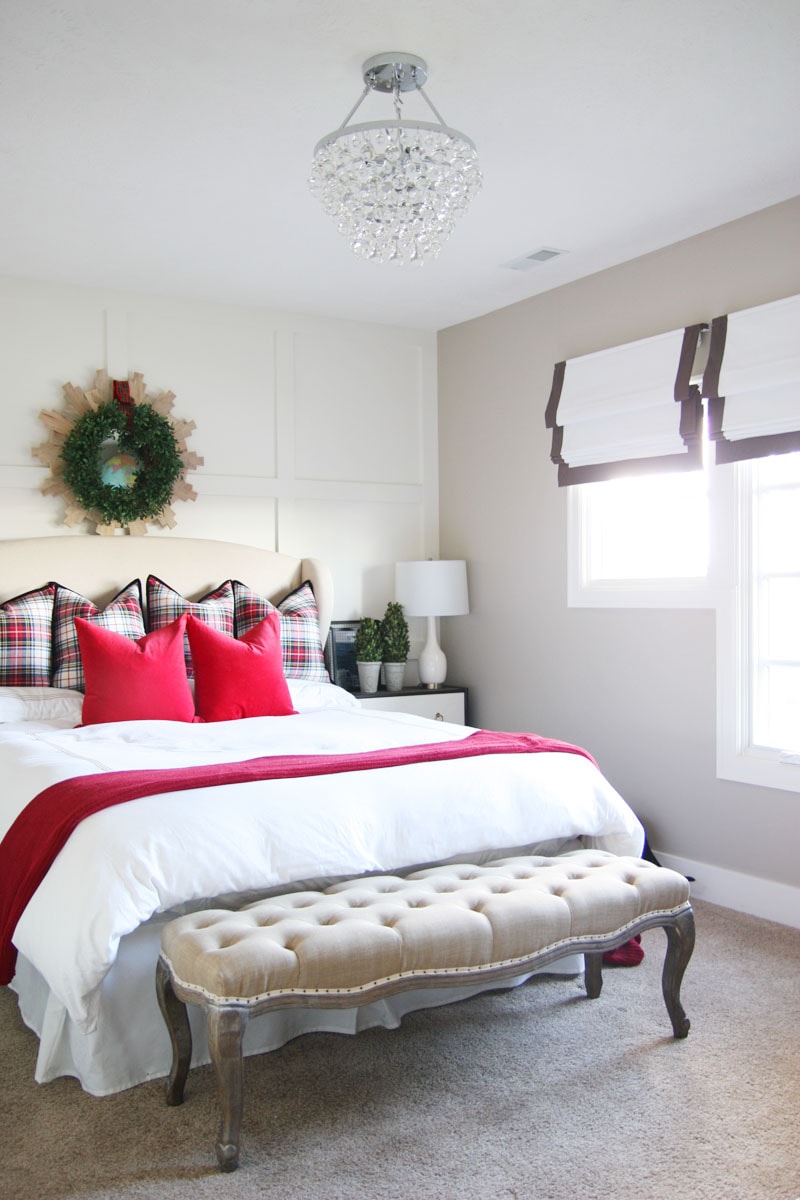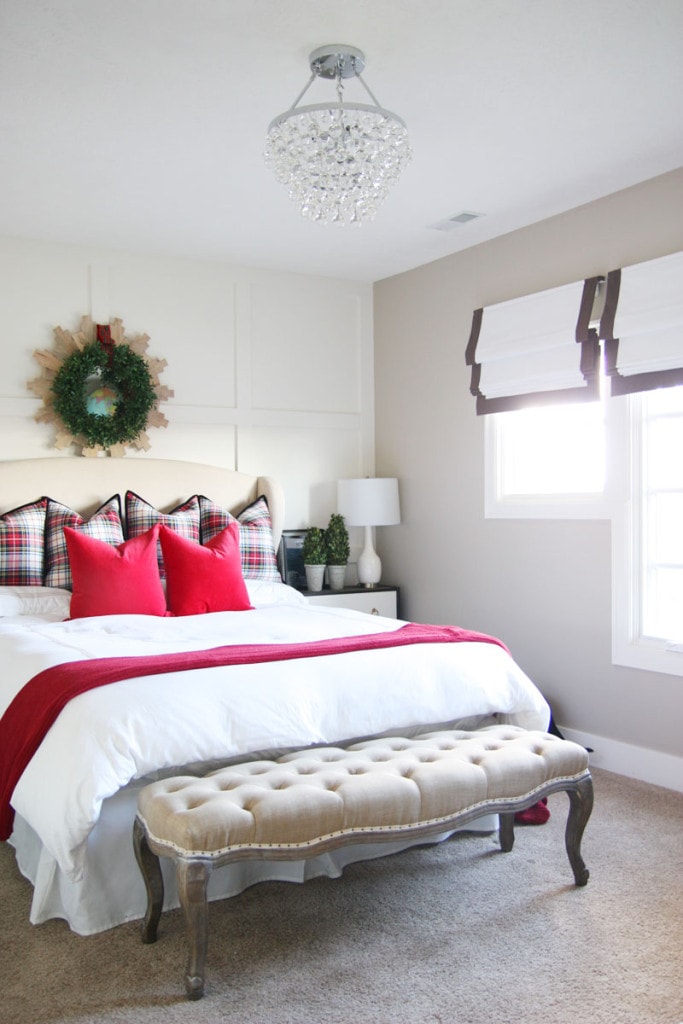 I shared a sneak peak of a fun Pretty Packages group I'll be a part of on December 1st. I can't get enough of this wrapping combo! You can shop my supplies here.
Saturday night, we randomly dropped in at our neighbors' house with another couple. They said our punishment was that we had to play Pie Face. You guys, this is the funniest game ever and we all were laughing the entire time. This would make such a great gift (as long as the receiver has a good sense of humor)! Most times, if you got nailed, it was in the face so I have no idea how this hit my husband in the forehead!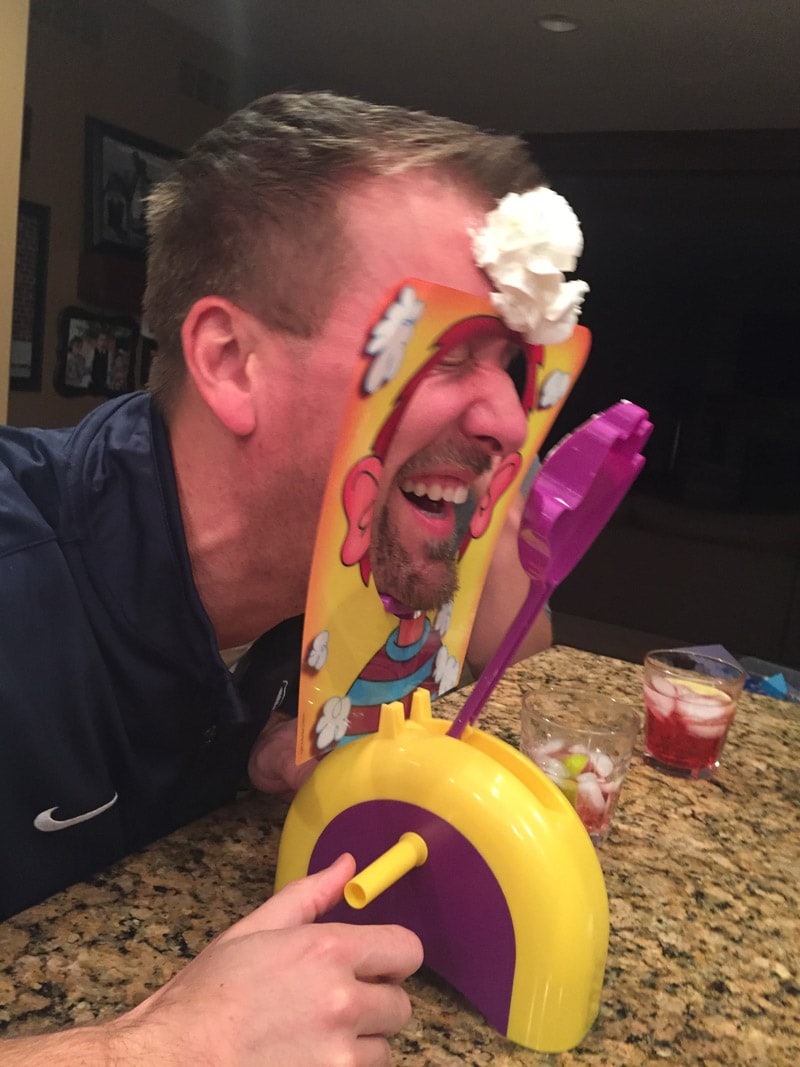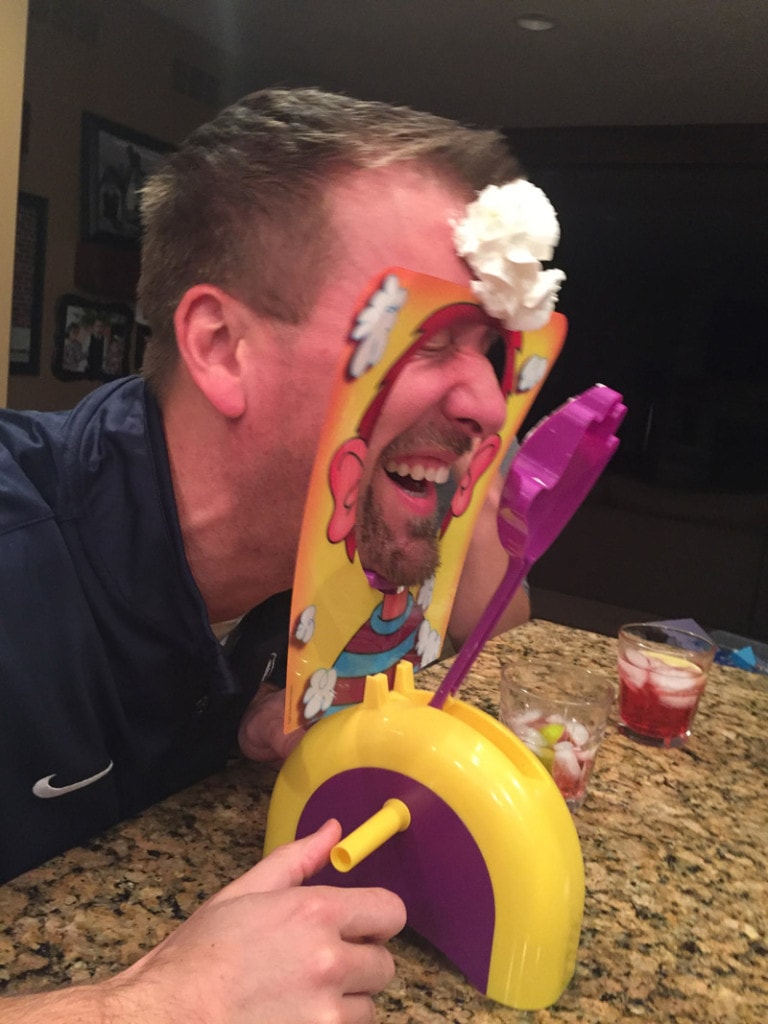 Sunday morning on our drive for breakfast burritos (our fall and winter ritual), we saw this random hot air balloon crossing over the street.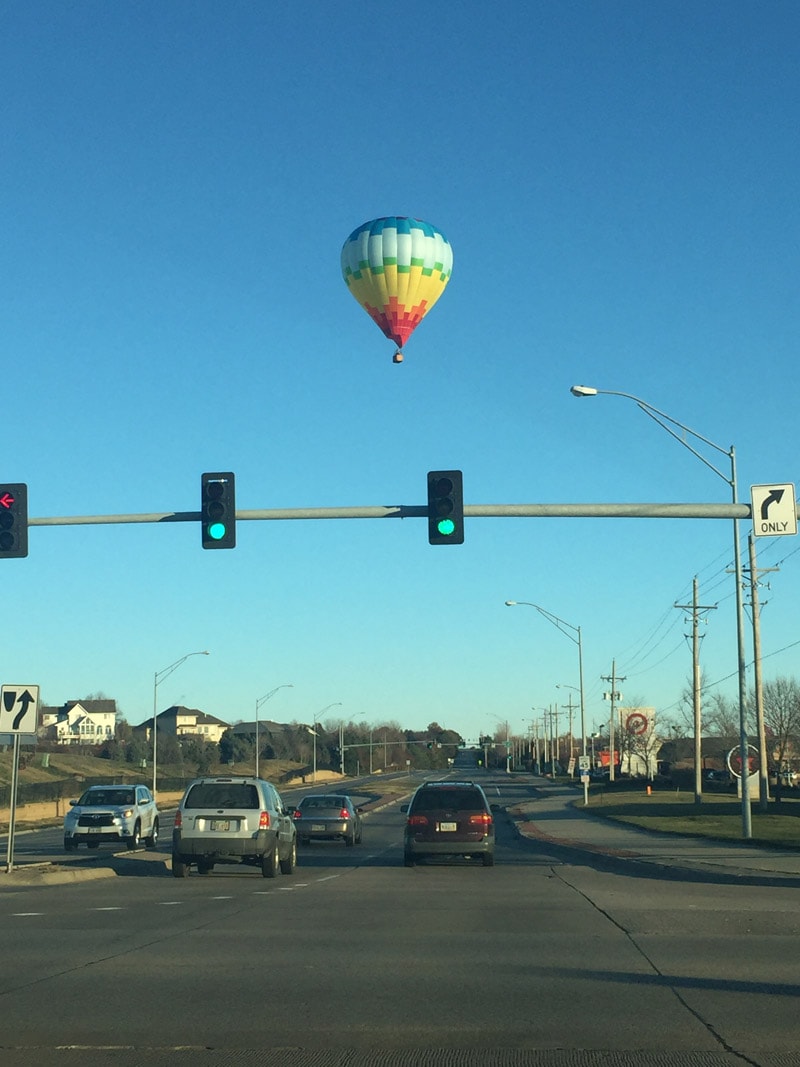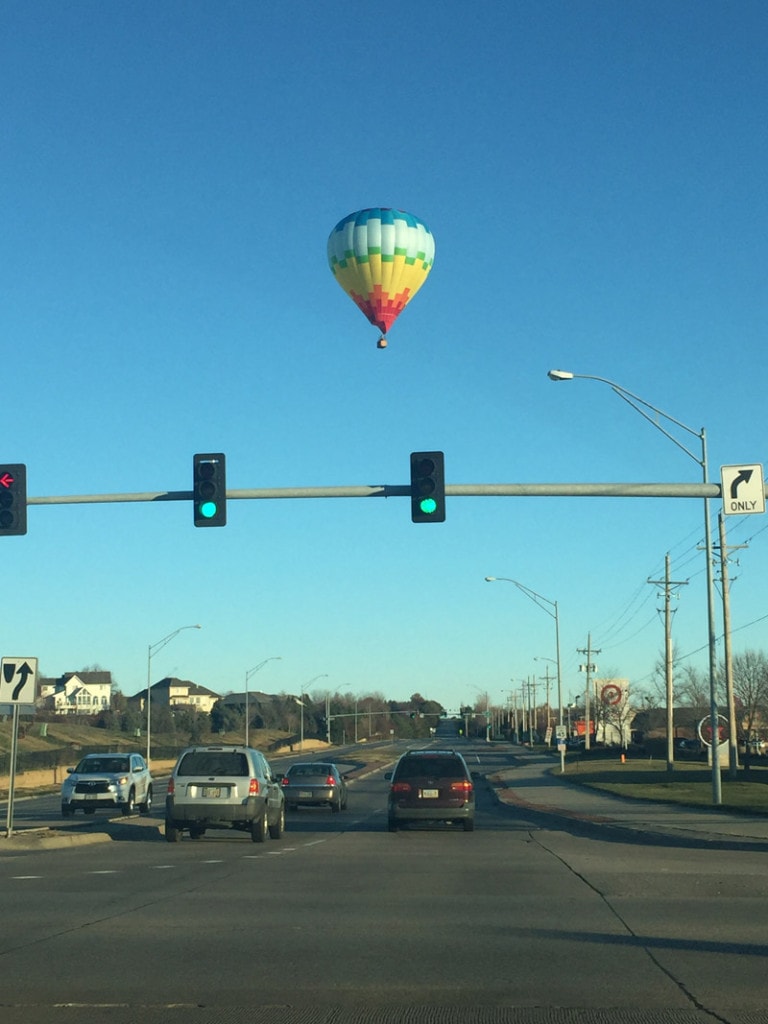 Later that day, I also made and posted about one of our favorite recipes and cute ideas for neighbor gifts.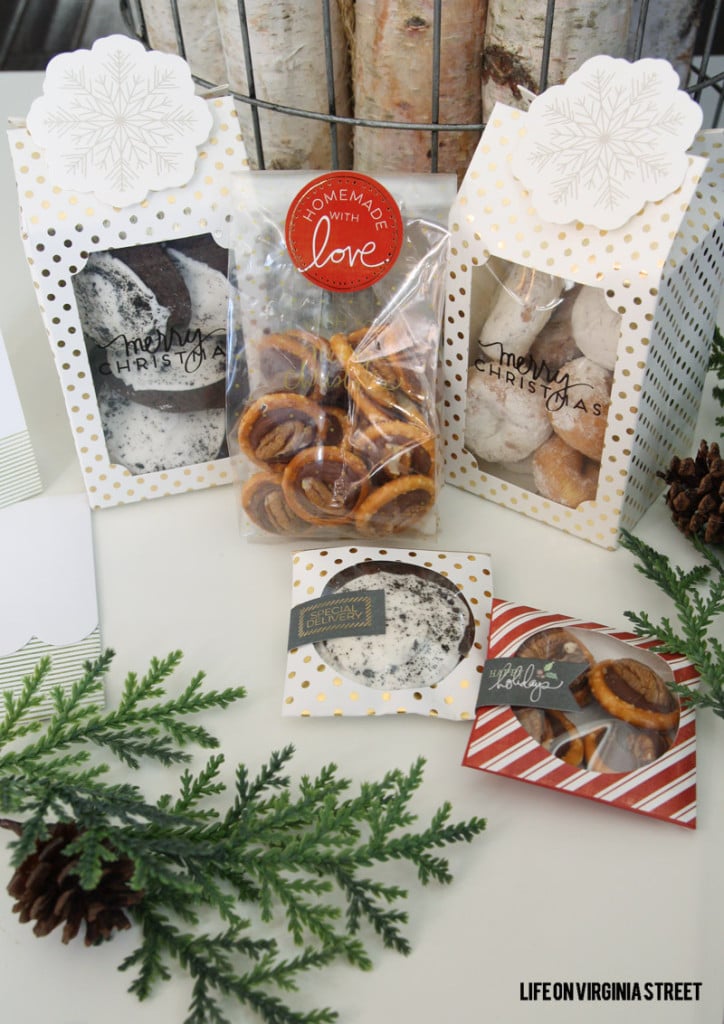 I bought two of these buffalo check poufs over the weekend. I have no idea where to put them, but they were so cute with their leather handles that I just couldn't say 'no'. Sorry for the crappy iPhone pic – but you can also see a sneak peak of the holiday decor that has started around here!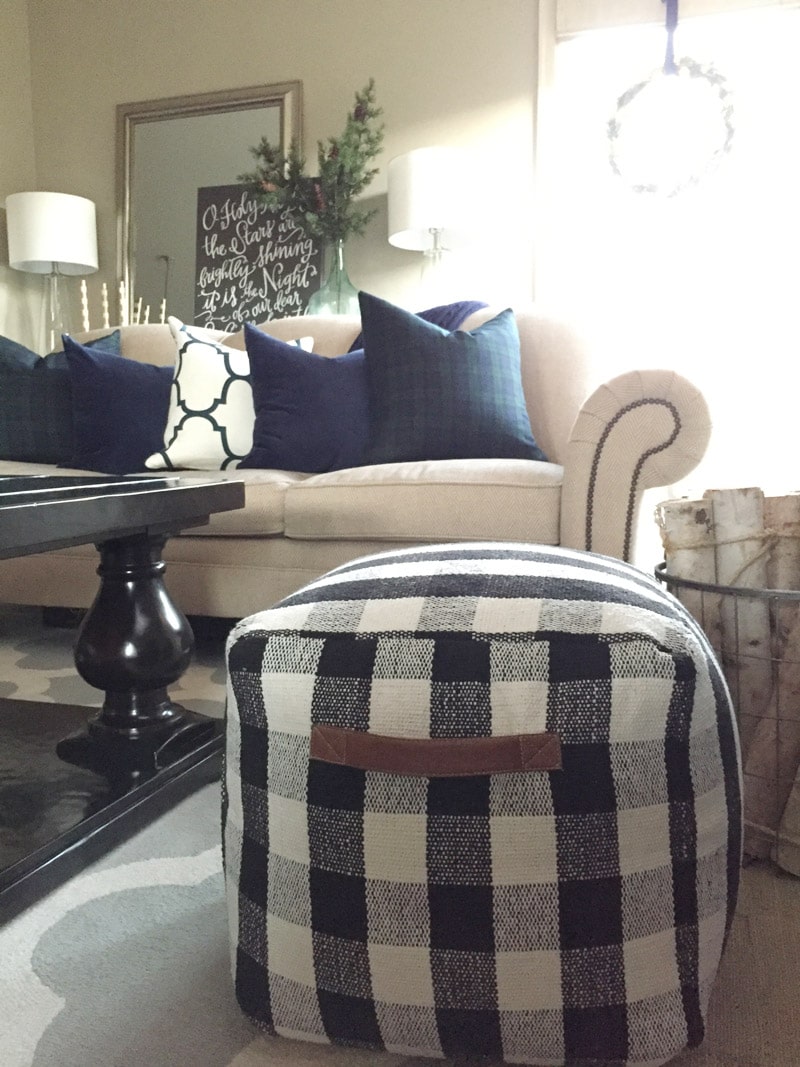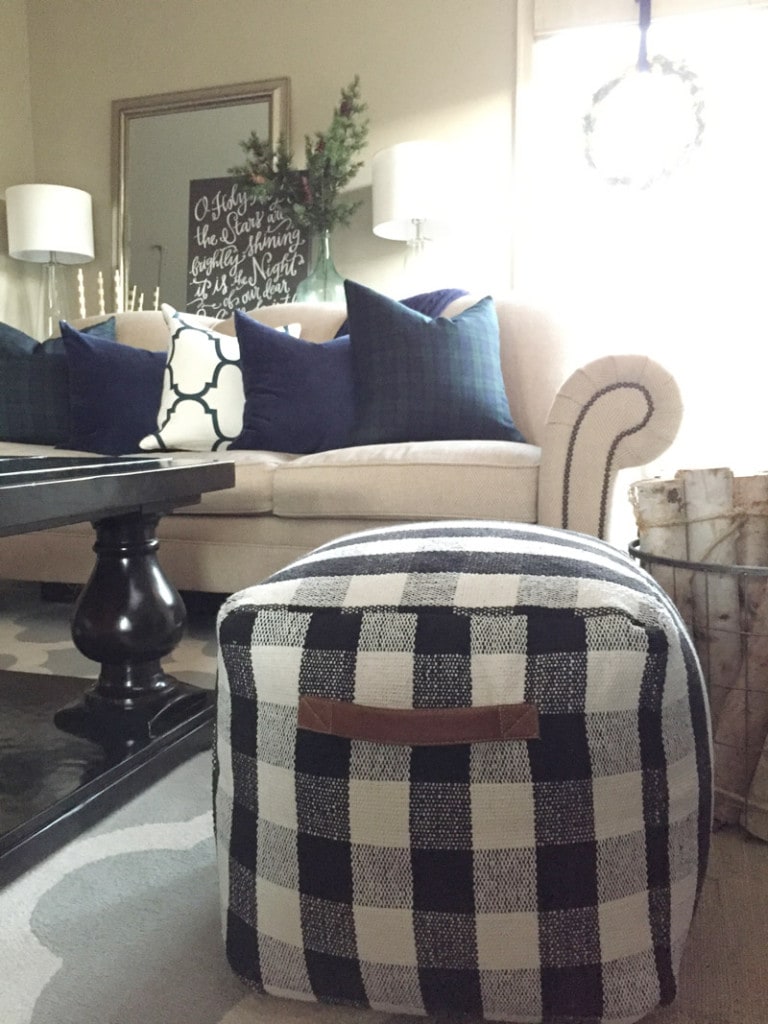 Check back tomorrow morning for another exciting gift guide! I hope you all had a great weekend. And, if you missed my favorite things giveaway earlier today, be sure to check it out. There are so many amazing items up for grabs!
If you would like to follow along on more of my home decor, DIY, lifestyle, travel and other posts, I'd love to have you follow me on any of the following:
Pinterest / Instagram / Facebook / Twitter / Bloglovin' / Google
disclosure: some affiliate links used