I hope you all had a great weekend! This was a weekend we'd had planned for awhile. It was Kurtis' team party on Friday at our house so we spent much of the week prepping for that.
Rather than clean, like I was supposed to be doing, I randomly decided to put a coat of paint on the shiplap that had been sitting primed for over three years. Because that made sense, right?! 😉 The lighting makes it hard to see, but in the photo below, I had done a coat on the first four shiplap boards and a little section off to the left side. Even with only one coat it looks a lot better. Maybe I'll finally finish this project sometime this year!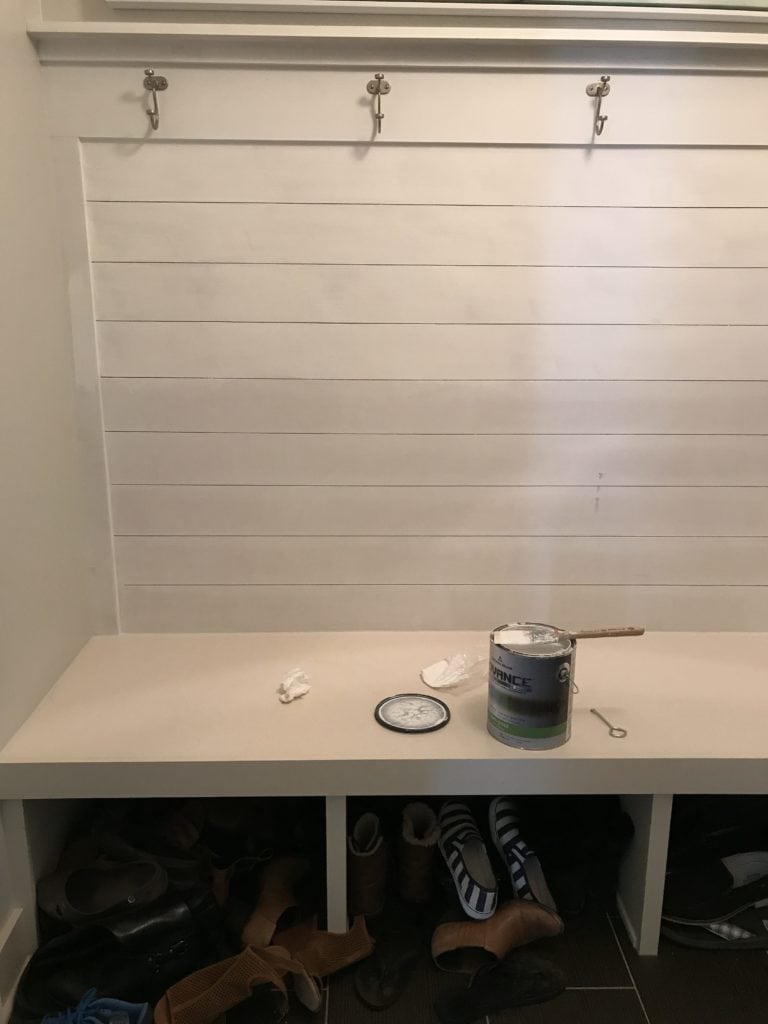 Friday afternoon was the actual party. If you follow me on Instagram, you may have seen my walking tour of our house. I figured since it was clean, it was a good time to share all the rooms! Since there were about 40 people attending, we had a food truck come to the house for the party. It was so much less pressure for us to only have to deal with snacks and drinks and not worry about the food itself. Highly recommended!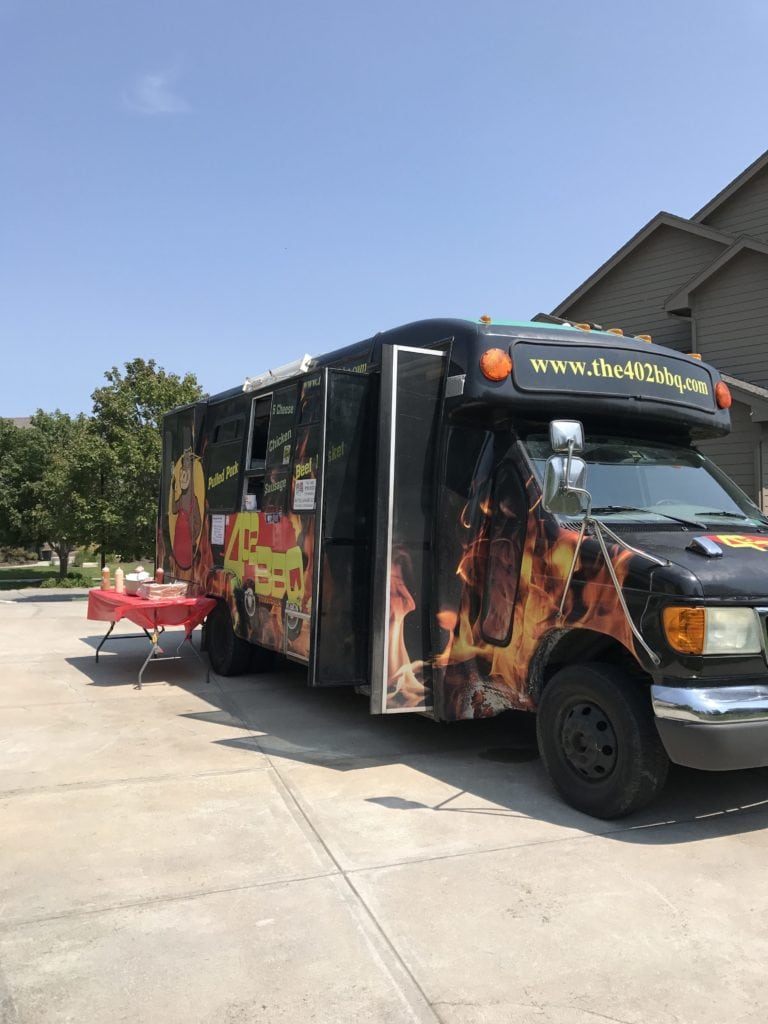 Once everyone ate, we had yard games set up and people went in the pool. We had cannonball contests, basketball contests and other games. The party was tentatively scheduled to end at 5 pm, but we had people here until nearly 10 pm. I even played "Heads Up" for the first time. It was a lot of fun! I realize now I didn't actually get that many photos of the party, because I took more video than anything!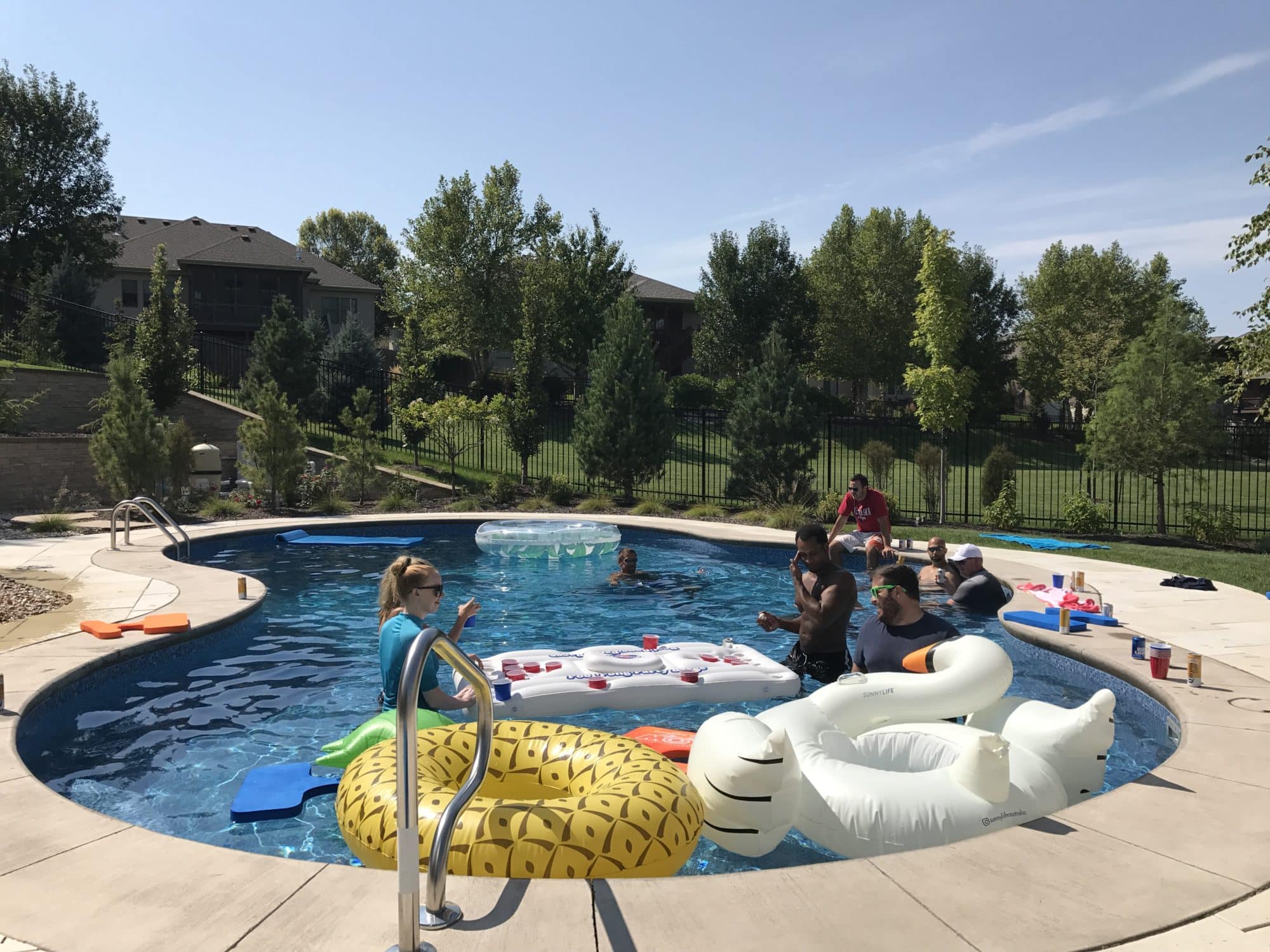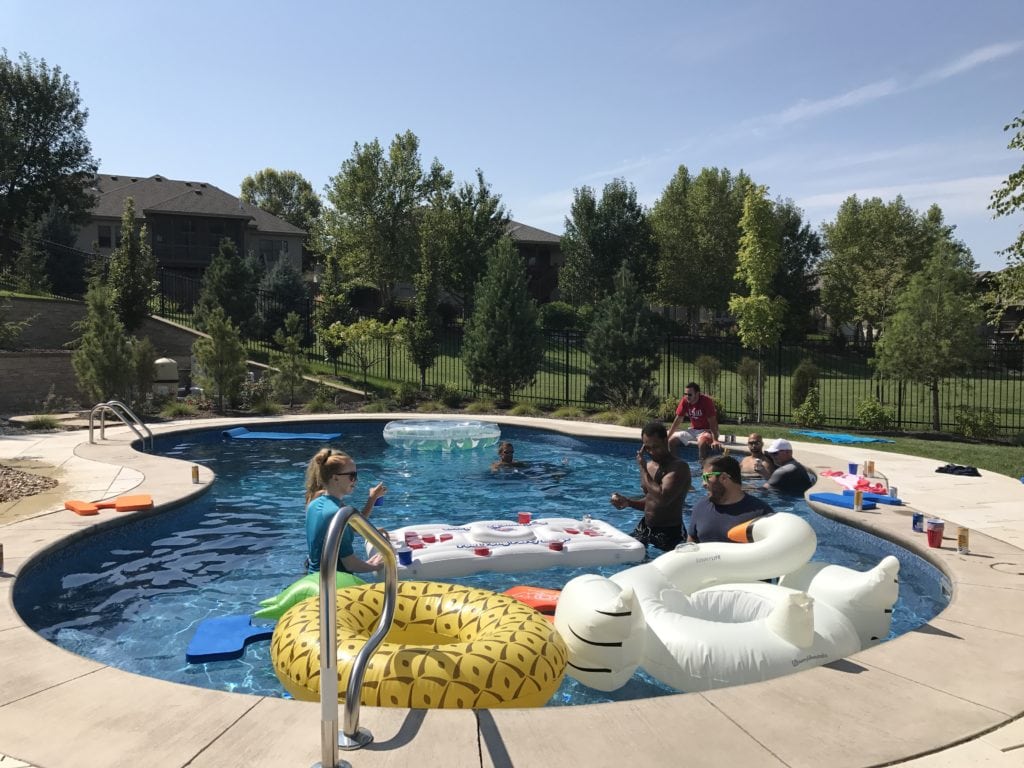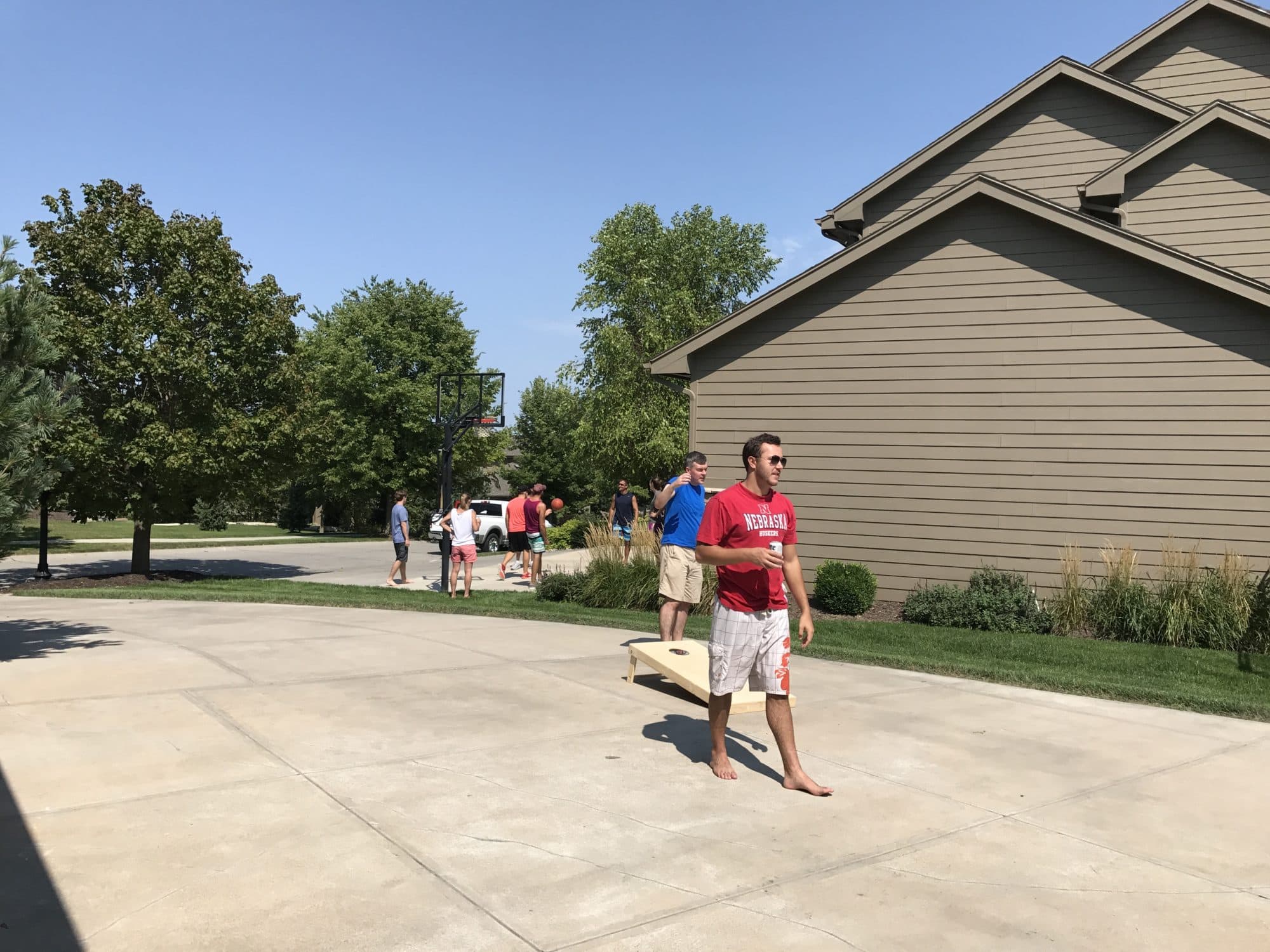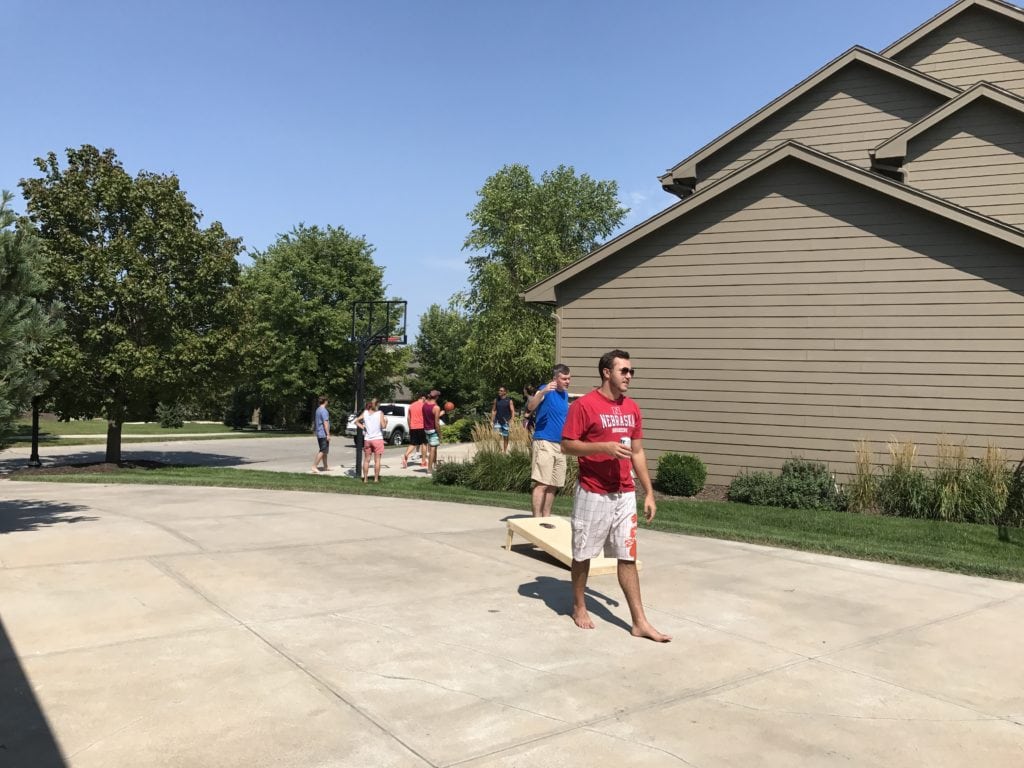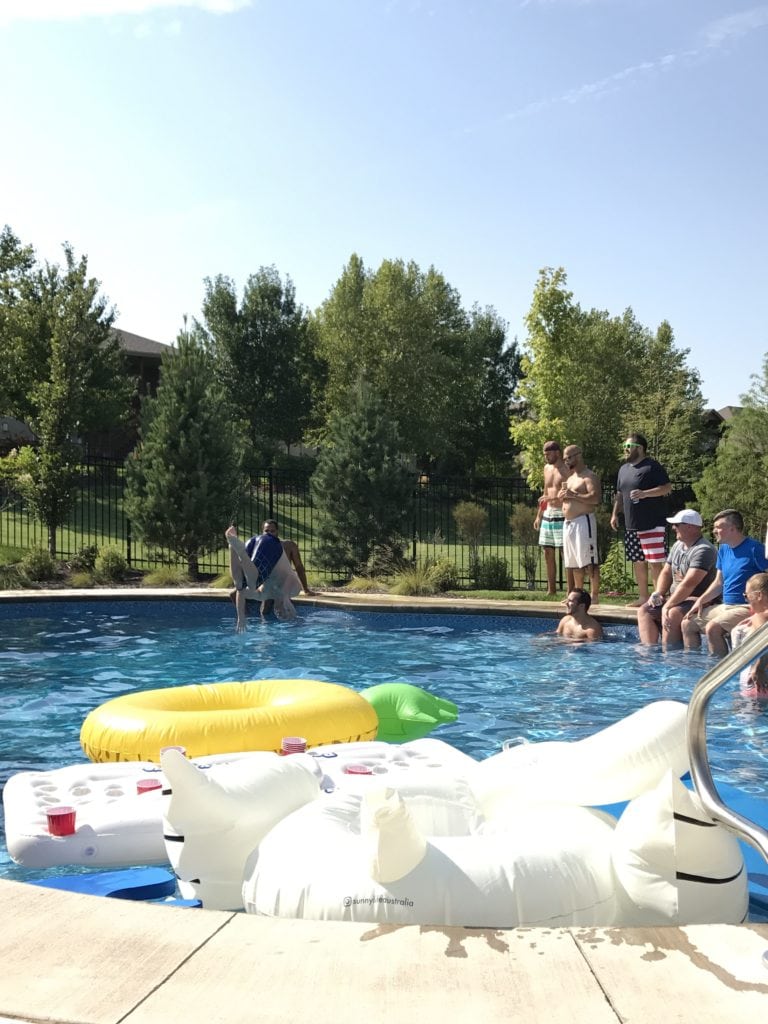 Saturday we were super lazy. We woke up and cleaned up the yard after the party, putting away lawn chairs, emptying coolers, etc. I think we each took at least one nap and we finally spent some time in the courtyard. We rarely let the cats outside, mostly because all they want to do is eat grass (and then throw it up inside our house). But we decided to let them out in the courtyard and they were in heaven. We put up a makeshift 'gate' with a box and they were so content to just sit and chill with us outside.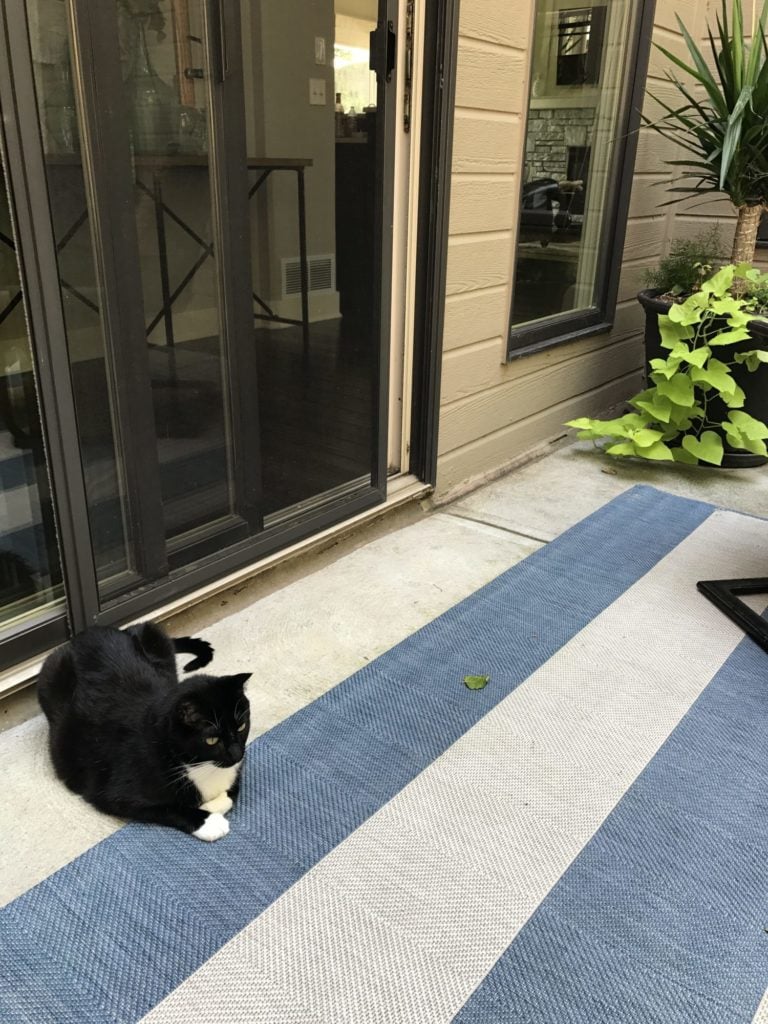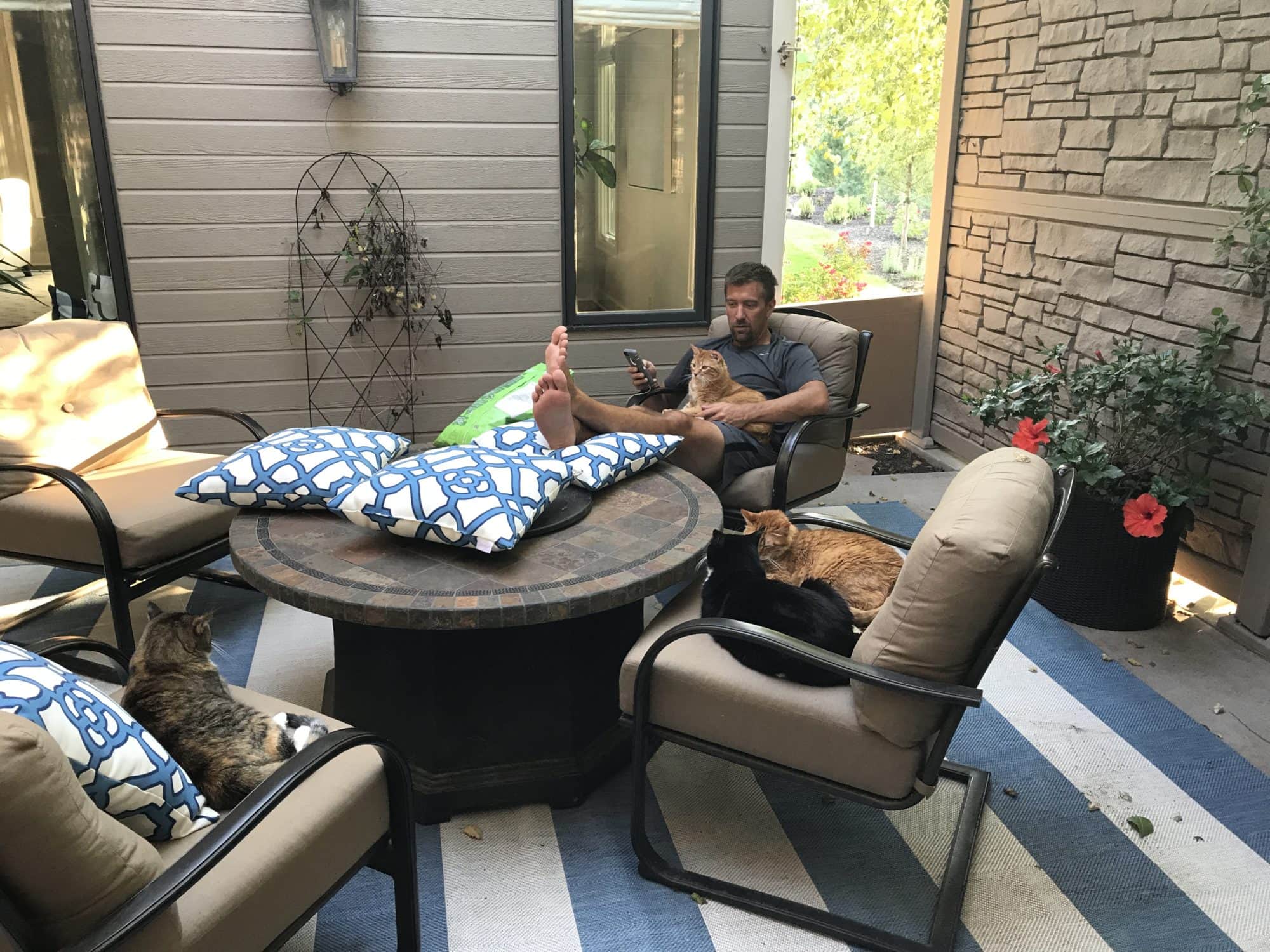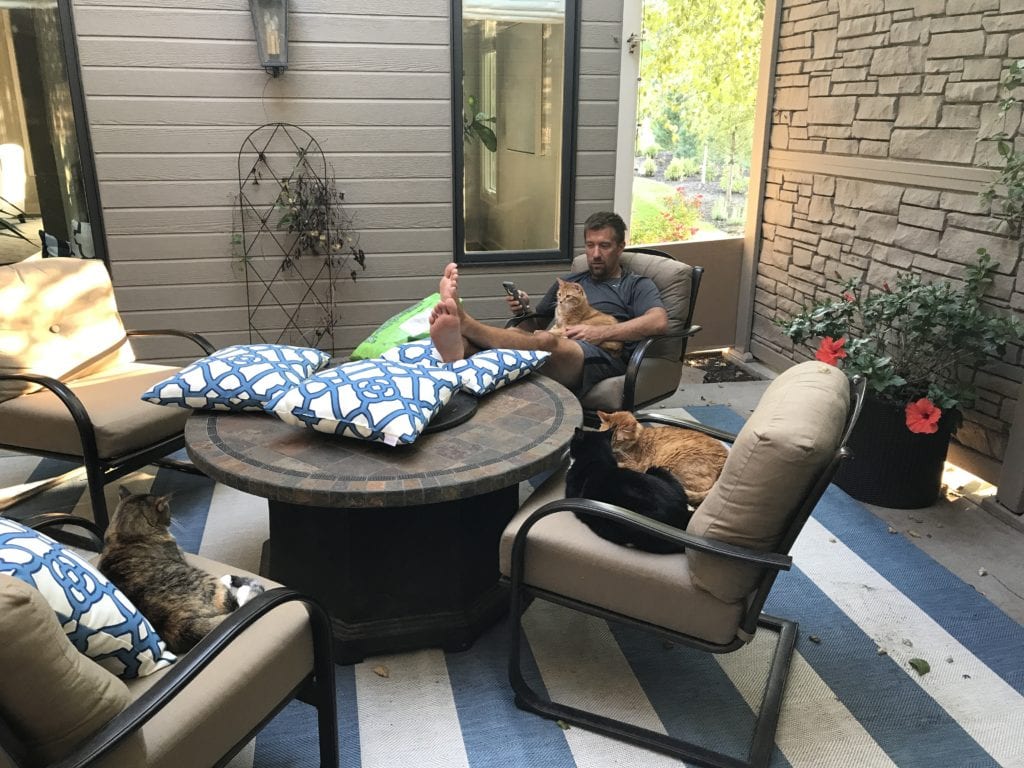 We ended up ordering taco pizza for dinner. I got so many questions about it on Instagram that I thought I'd just share a picture. They sell it at a gas station called Casey's here in the midwest. It really isn't my favorite, but Kurtis craves it all the time. I think it's an Iowa boy thing 😉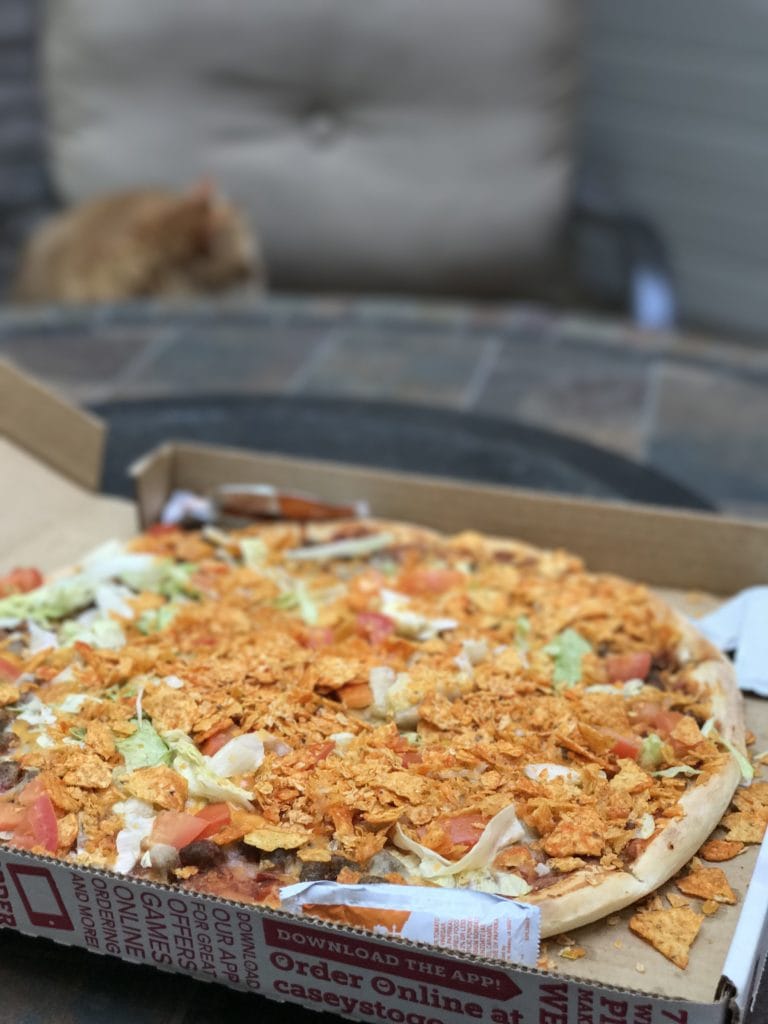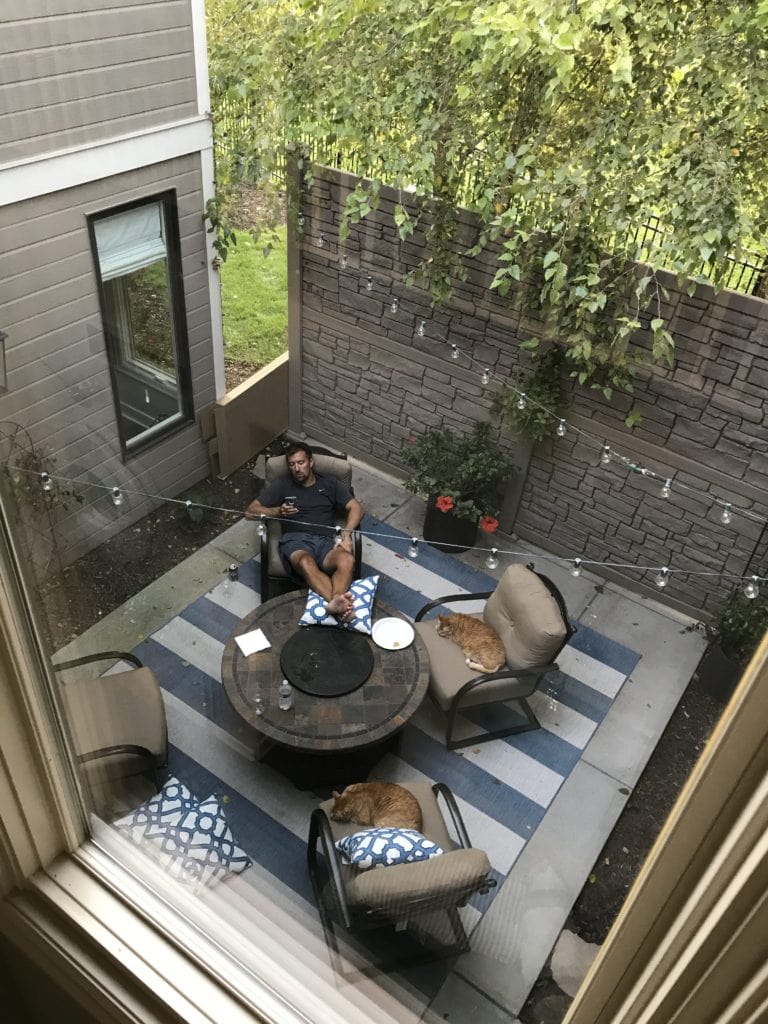 Sunday morning, we had to run and do some work at one of our rentals.
We enjoyed some pool time in the afternoon. I was happy to see that my petunias started blooming after a few weeks of sparsity. This photo is a bit sun-bleached out, but you can still see just how much all the flowers have come back.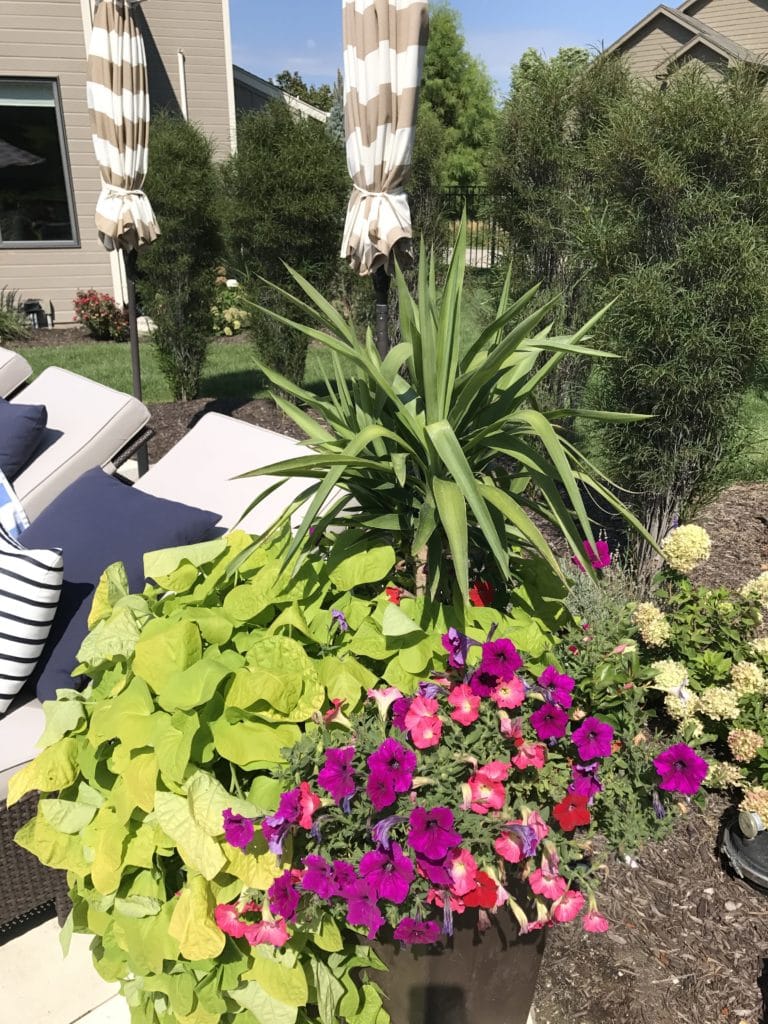 We ended the night with dinner at Lazlo's and watching Scandal. It's kind of become our Sunday night routine lately!
In random news, Pottery Barn is offering 21% off one regular priced item today with code ECLIPSE. The code also includes free shipping!
Speaking of the eclipse, are you all going to be watching? We are really close to the path of totality, but it's supposed to rain this morning and be at least partly cloudy during the eclipse. Hopefully we can still get a peek at it though!
Have a great week!
If you would like to follow along on more of my home decor, DIY, lifestyle, travel and other posts, I'd love to have you follow me on any of the following:
Pinterest / Instagram / Facebook / Twitter / Google+
disclosure: some affiliate links used