First I want to thank you all so much for your sweet words and advice on our big office reveal post on Tuesday. I read each and every one of your comments and they mean to world to me! Initially, I had planned to post some additional office details today about the functionality of the space. But, then I got so many questions on how we keep our cords at bay. I figured that was something I could add to the post as well. So, I'll plan to share all those details on Friday since I needed a little more time to add some photos and additional information. And, since I hadn't done a weekend recap yet, I thought today would be perfect!
I'll be honest. About half of my weekend was spent working on the office. A bunch of furniture arrived Thursday and Friday so I quickly assembled it all, finished painting and styled everything a little each day. Finishing the project consumed most of my time, so there weren't tons of other updates. The cats were loving the chaos and this temporary bird-watching station I set up for them.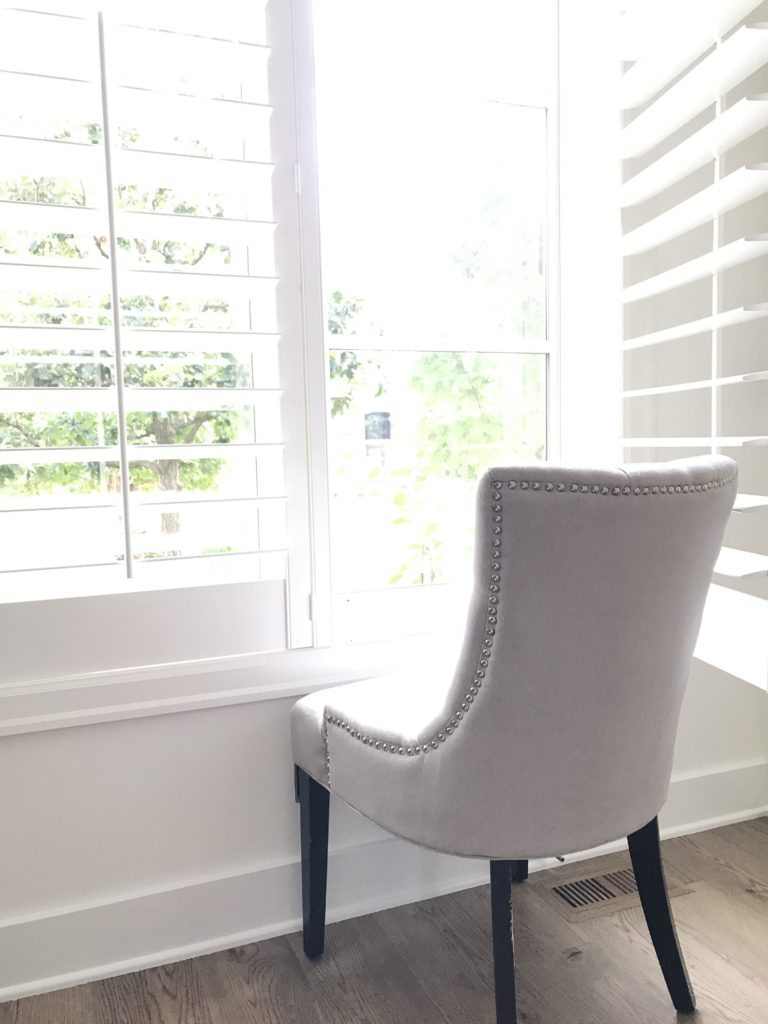 It's amazing how much Frog Tape I went through over the last month taping off ceilings, walls and trim! Look at that difference on the door though. So happy with the BM Simply White!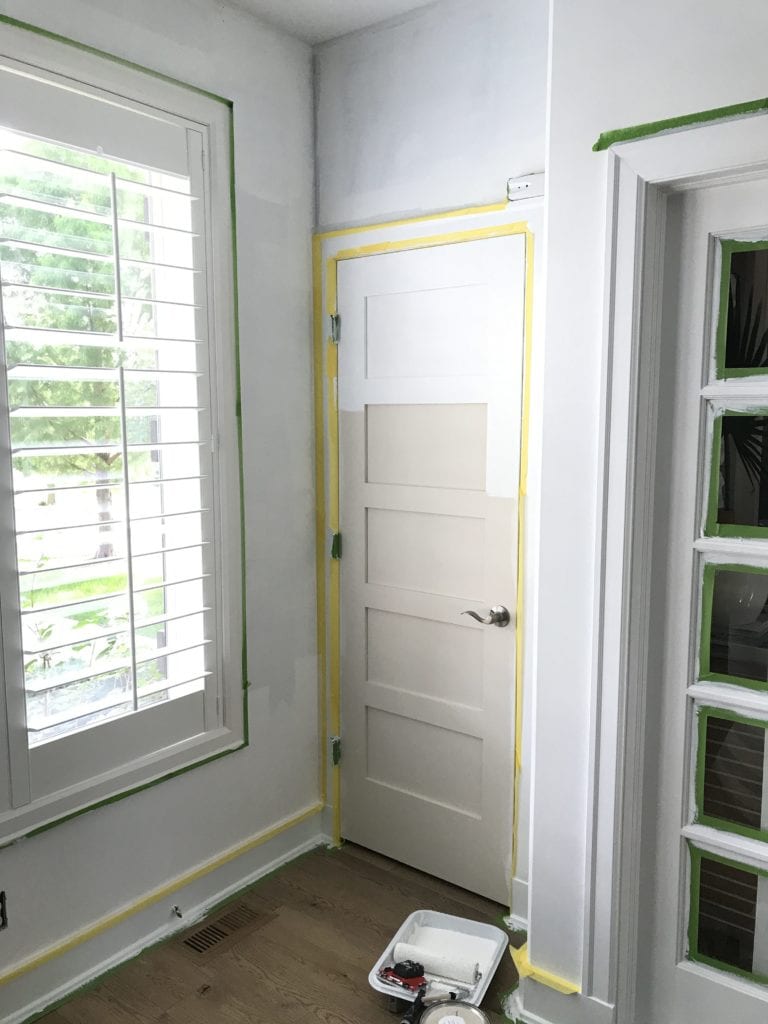 I cooked dinner for nearly a week straight, so when we went out on Thursday night for dinner, it felt like cause for celebration! One of my favorite summer outfits lately is this one. I rarely wear skirts, but this buffalo check skirt with a gathered waist was too hard to say 'no' to! All the other sources are linked below the image.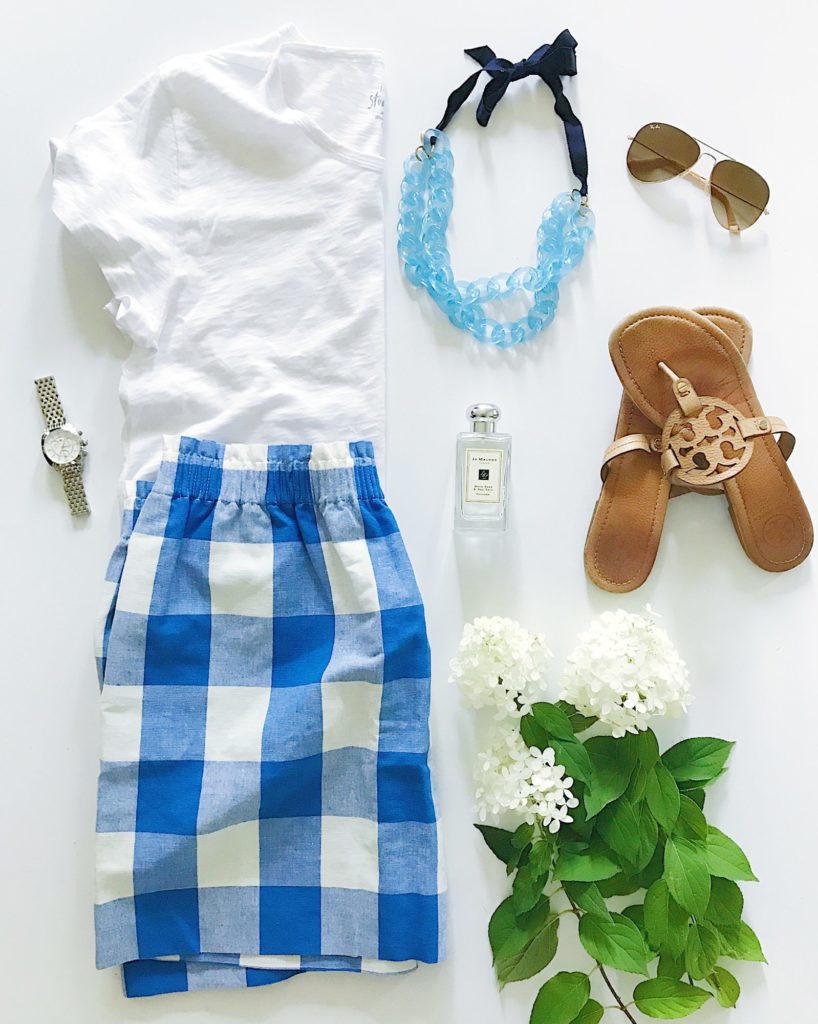 Tee | Buffalo Check Skirt | Watch | Favorite Scent | Tory Burch Sandals | Lucite Necklace (similar but great for fall) | Sunglasses
Saturday we got a bunch of work done around the house (me again in the office). We then went out to the pool for a few hours. Two of our next door neighbors came over and hung with us for a while and it was fun to catch up and pretty much laugh the entire time.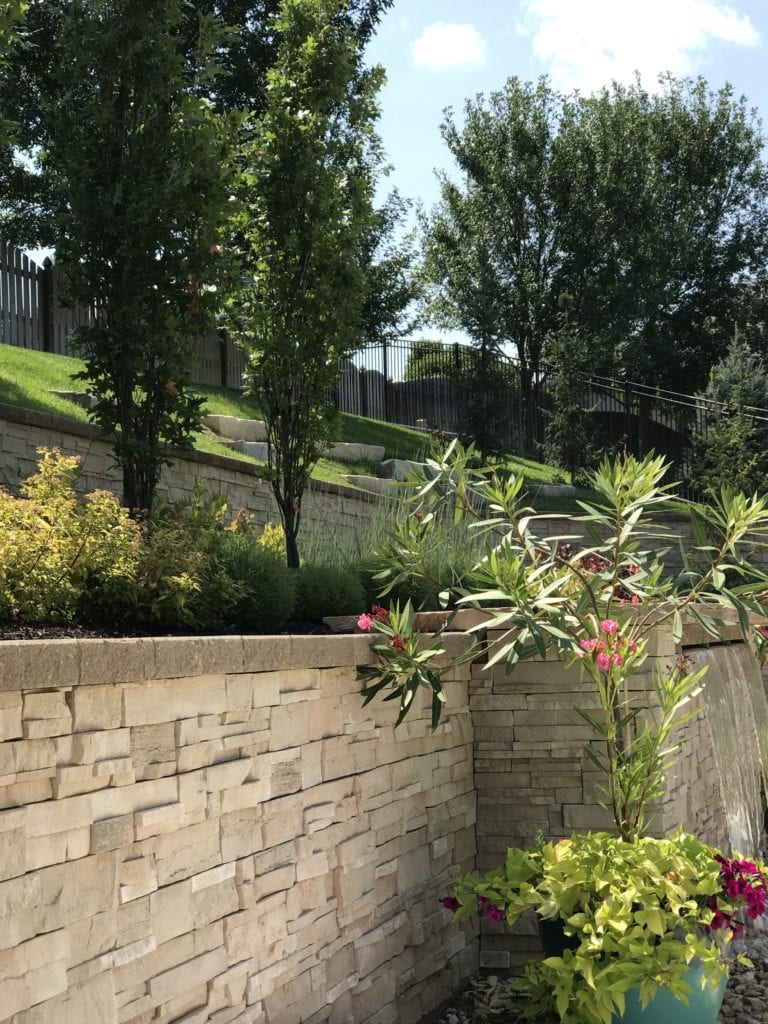 We headed to Dante for dinner that night. Here's the thing about Kurtis and me. We rarely spend more than $30 all-in (including alcohol) when we go out to eat. Like maybe once a quarter. I'm not sure if I've shared this but we are the total 'happy hour king and & queen' and will typically only eat out if our food and drinks are on special. We know the best places to eat every night of the week. Long story short, we tend to only eat and four restaurants consecutively because of this. So, when we go somewhere without a happy hour special, we go all out. At Dante, we even ordered dessert! It was such a beautiful night and we sat outside and just enjoyed the meal. So much fun!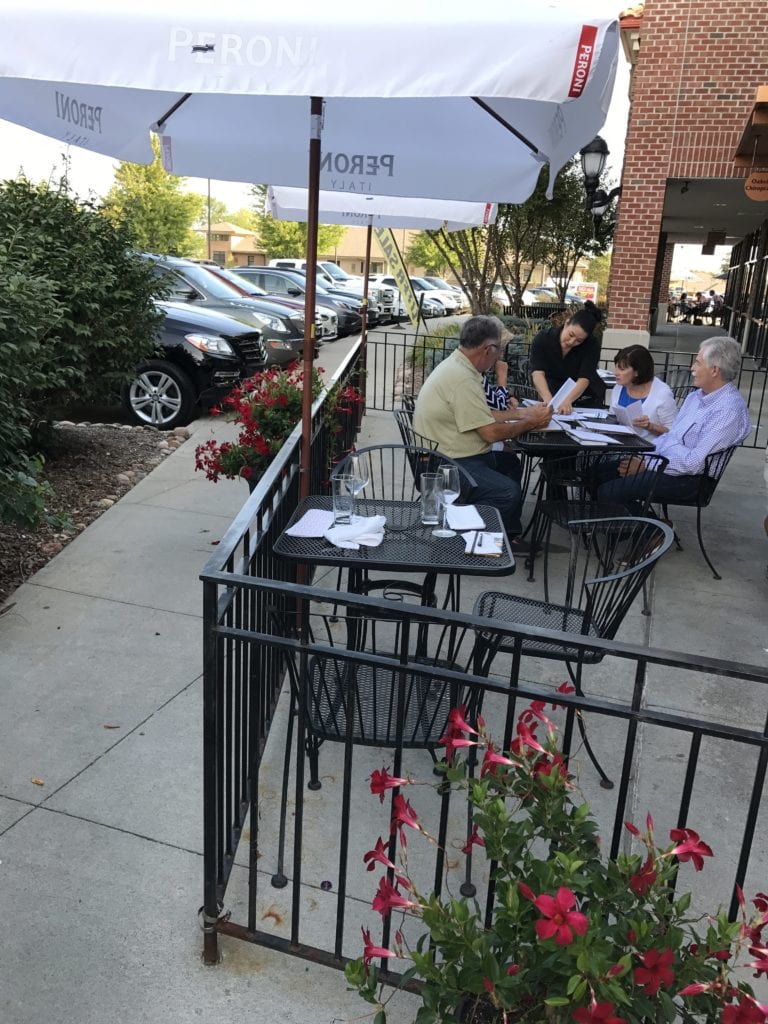 They source all their ingredients locally and everything is so fresh and delicious. They had a Nebraska sweet corn chowder that was out of this world. We then each got a pizza. My heirloom tomato caprese was so yummy and Kurtis loved his meat pizza (I just stole some of his prosciutto).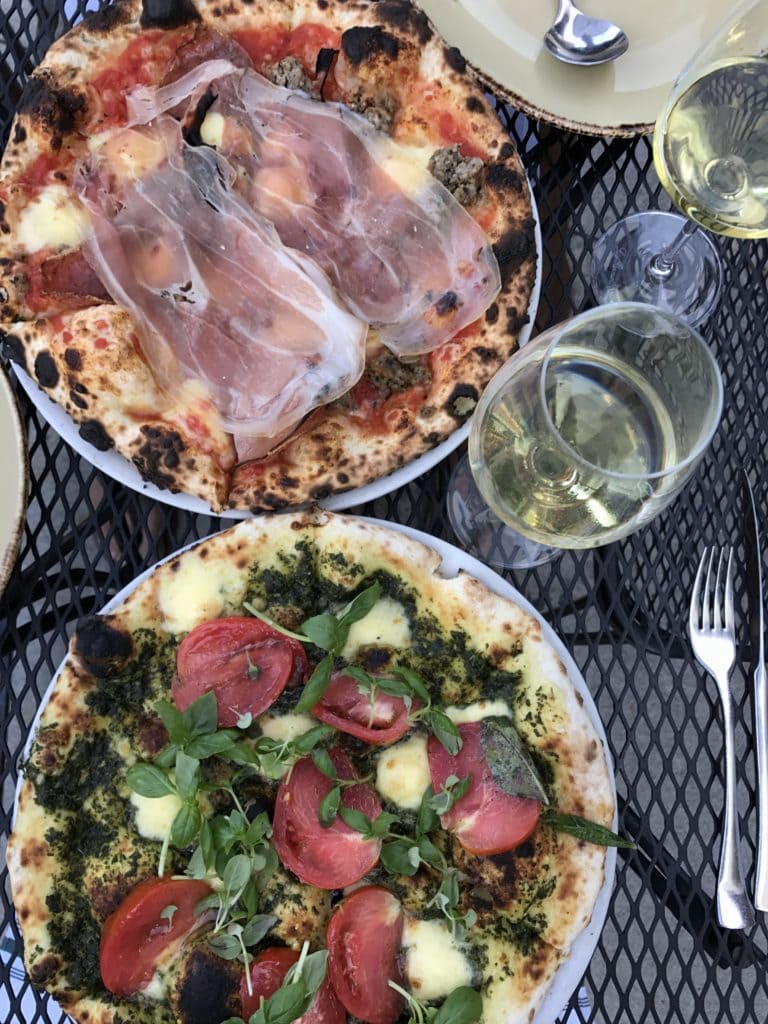 Their butterscotch budino with caramel, sea salt and fresh whipped cream is the stuff dreams are made of. Seriously one of the best things I've ever eaten. I think it might be #2 for my top favorite ever after Market Street's sabayon in Salt Lake City. And if you know me and my love of sabayon, that's saying a lot!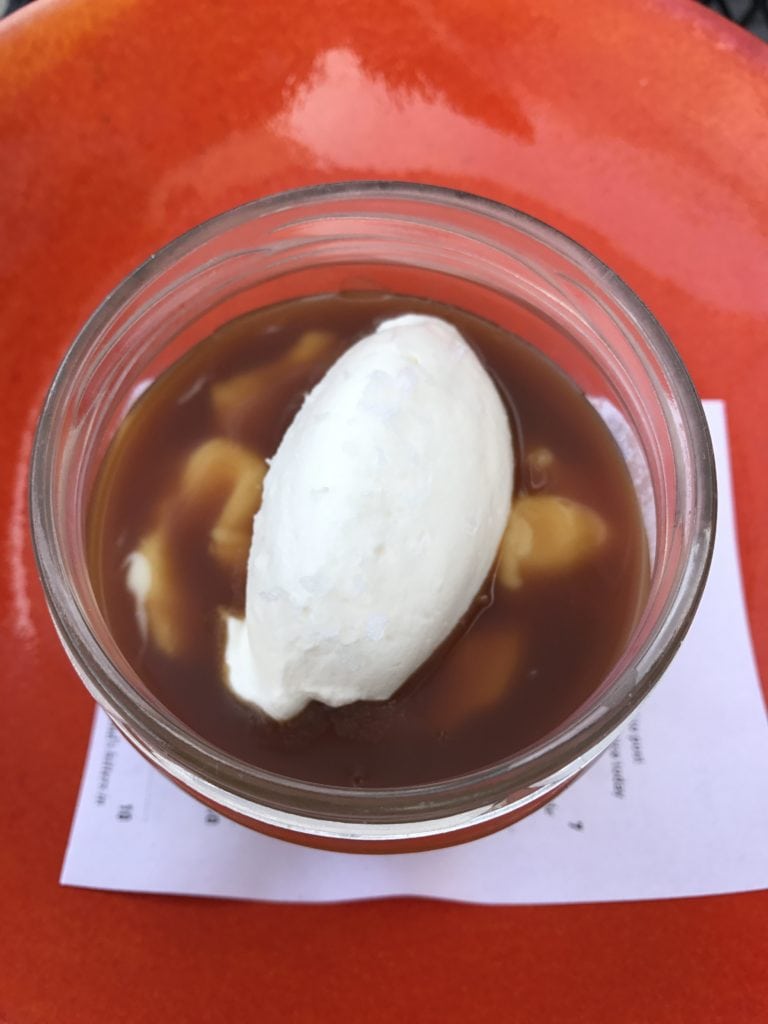 Afterwards, we headed to Nick and Jill's house for a drink on their deck. I brought the ingredients for aperol spritzes. Since our dinner was so Italian, I figured our after dinner drinks should be too! It's definitely one of my favorite summer time drinks.
Sunday I headed to The Container Store because I had yet to find matching baskets at any other store I checked (including HomeGoods and Target). Clearly I found what I was looking for 😉 I'll be sharing more on my haul in tomorrow's post.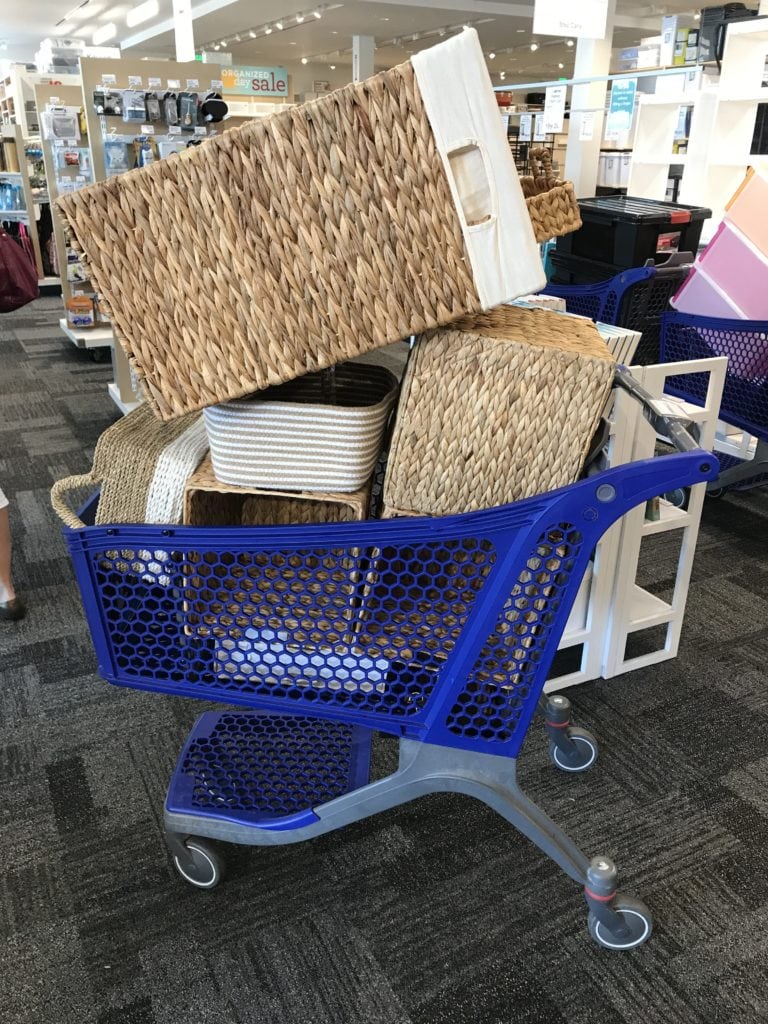 I then headed to Pottery Barn to check out what they had in stock. I bought one small item for the office makeover, but it was fun to see some of their fall items they were just setting up. I saw they are bringing back these ever-popular buffalo check pillows that sell out every year. Although these felt a bit more black than the dark slate-gray of years past. I almost grabbed some just in case!
When I got home, we swapped out all the outlets and light switches in the office. It feels so good to have them all white! We ended the weekend with dinner at Lazlo's and then we watched an episode from the last season of Scandal. It was a great weekend!
This picture from last week cracks me up. The cats were loving the scraps from the chicken and wild rice crockpot dinner I made. How many cats does it take to clean a plate? 😉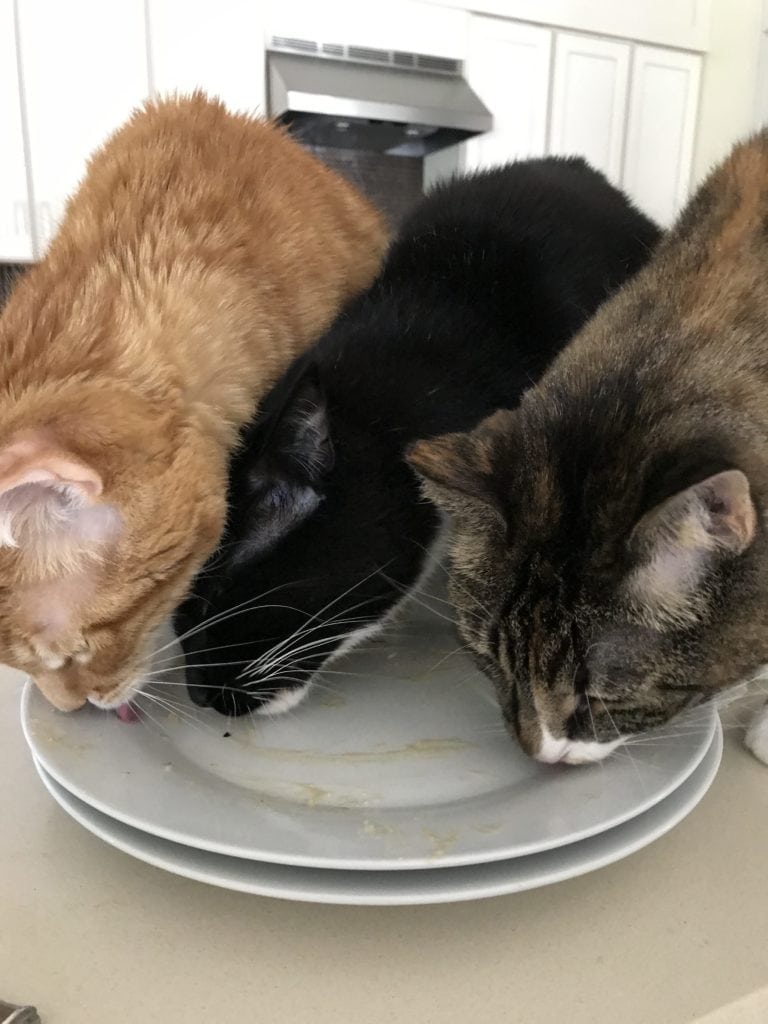 Also, the randomly selected winner for the $50 VISA gift card and gardening gloves from Easy Elegance Roses was chosen, and a big congrats goes out to thecapeonthecorner for winning!
Kurtis was in Nashville this week for work and tomorrow we have the big pool party for his team. We'll have close to 40 people (thank heavens for food trucks!!) so we have a lot of prep work to do. But, it should be a lot of fun. Tune back in tomorrow for all the additional office details, and have a great weekend!
If you would like to follow along on more of my home decor, DIY, lifestyle, travel and other posts, I'd love to have you follow me on any of the following:
Pinterest / Instagram / Facebook / Twitter / Google+
disclosure: some affiliate links used