Not sure about the weather in your neck of the woods, but it was actually pretty cool and rainy in Omaha. Saturday only reached 70 for a high!
With that, we decided to make a pool day out of Friday afternoon, knowing the weather was going to take a turn for the worse the rest of the weekend. Kurtis and I swam for a few hours. Our friend Jill came up for dinner since her husband, Nick, was out of town on a business trip. There's something so good about pizza on Friday nights!
My oleander trees are getting so large and heavy in their pots, that I had a large branch split off. Since I know it can be poisonous if ingested, I sent the pretty blooms home with Jill to enjoy.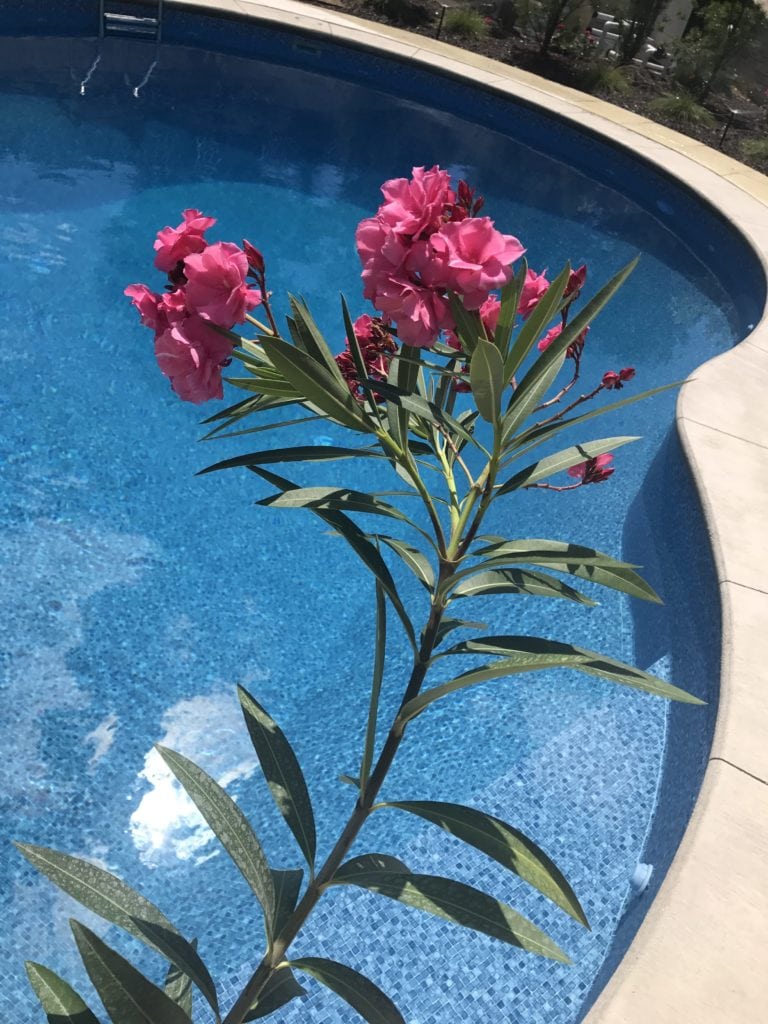 After dinner we went down to Jill and Nick's house and Jill and I had a dance party on their covered deck. So outside of my normal comfort zone, but we had a total blast (and worked off a lot of that pizza we ate). 😉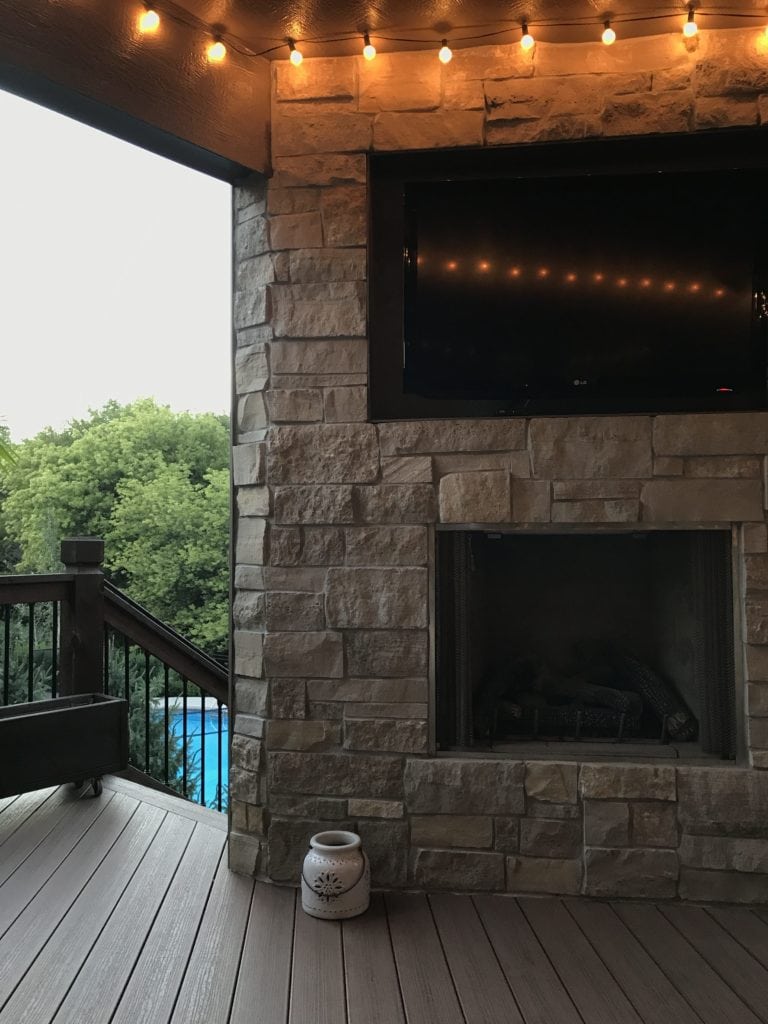 One of the best parts of August is my nearly unlimited supply of limelight hydrangeas from the yard!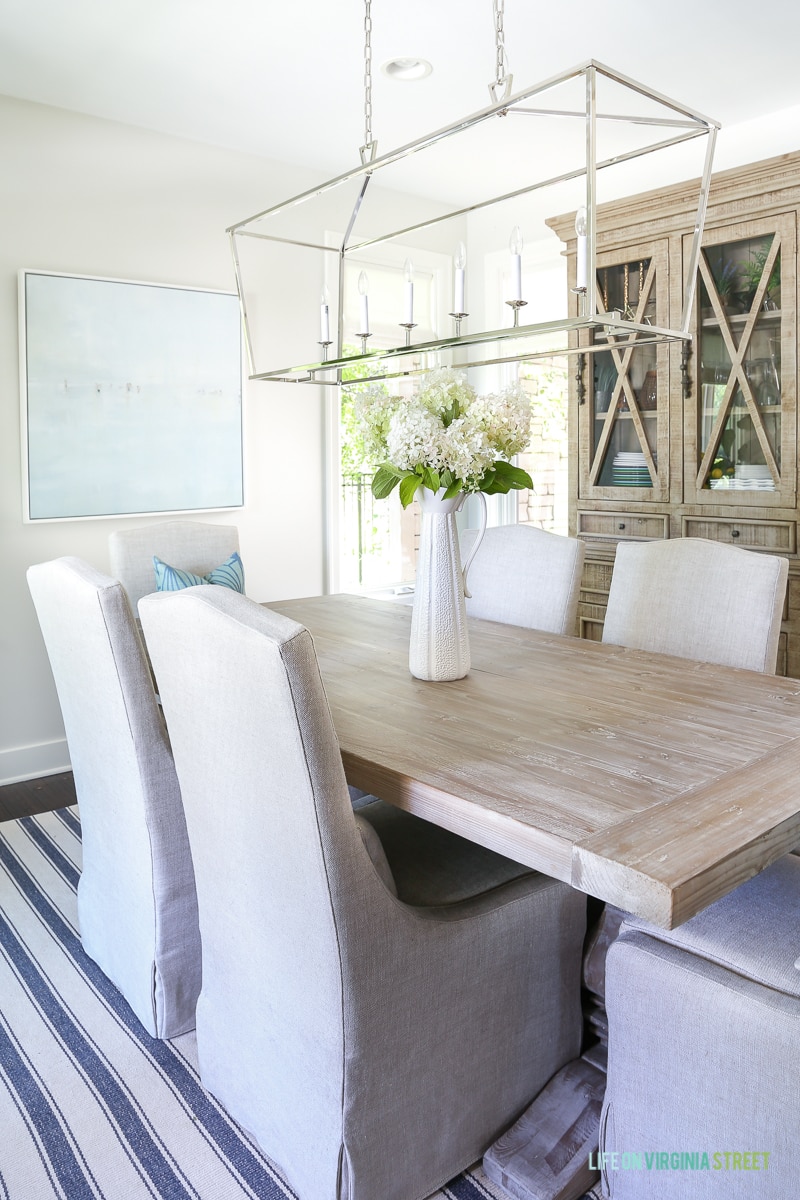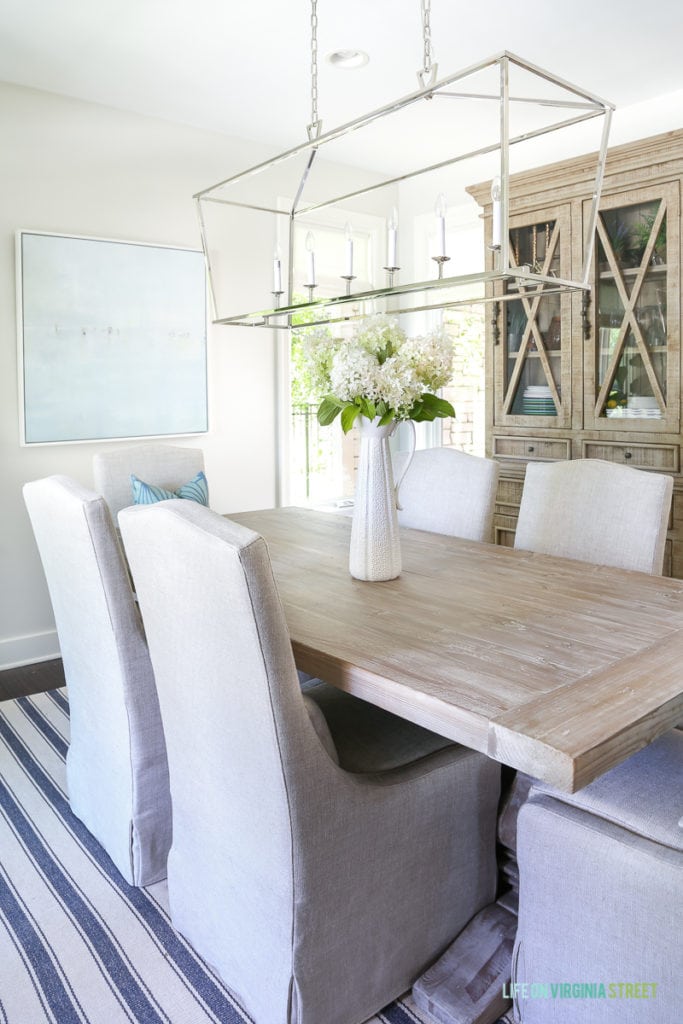 SOURCES: Rug | Chairs | Dining Table | Light Fixture (similar) | Hutch – no longer available | Art – no longer available
While it was raining Saturday morning, I continued my trim painting efforts in the office. It takes forever because I have to work in sections to avoid touching wet areas, and the dry time between coats is 16 hours. When you need three coats, it seems like a never-ending project!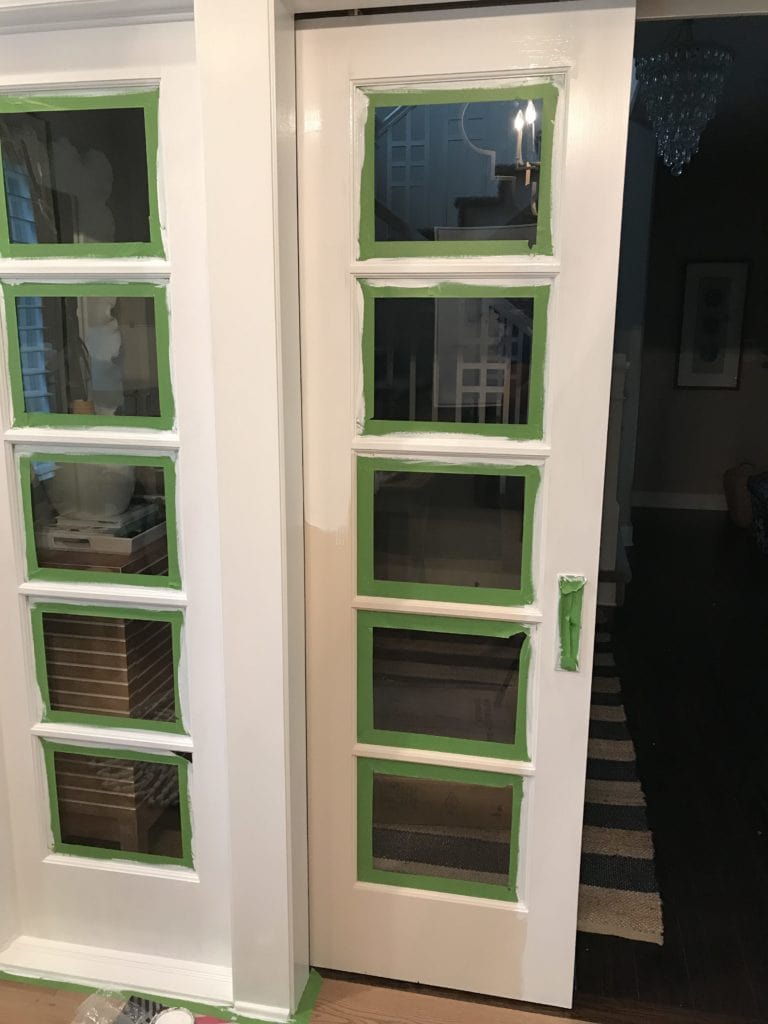 After Kurtis and I each wrapped up work on our projects (he was cleaning the garage), we headed to Blatt for a late lunch/early dinner.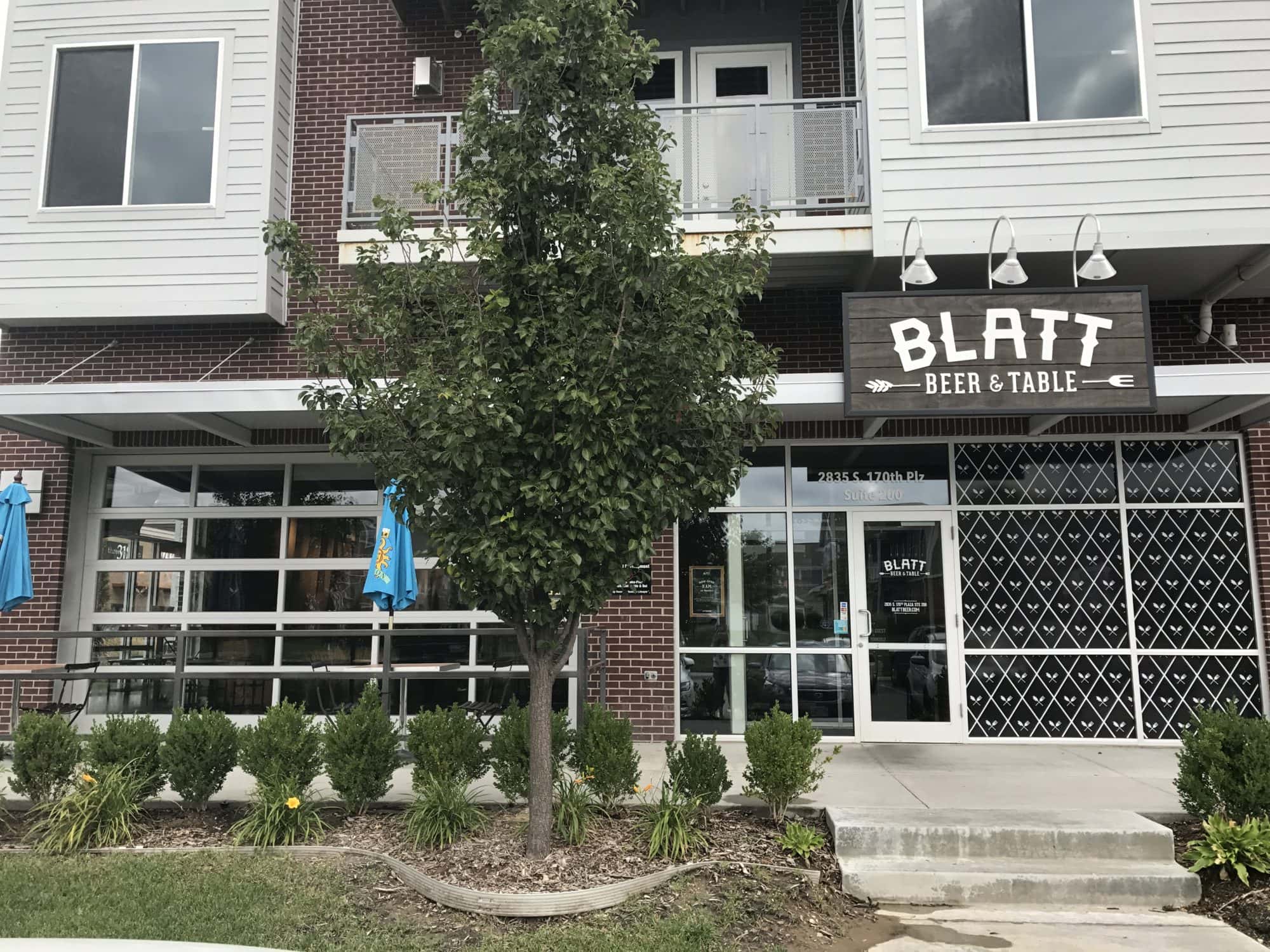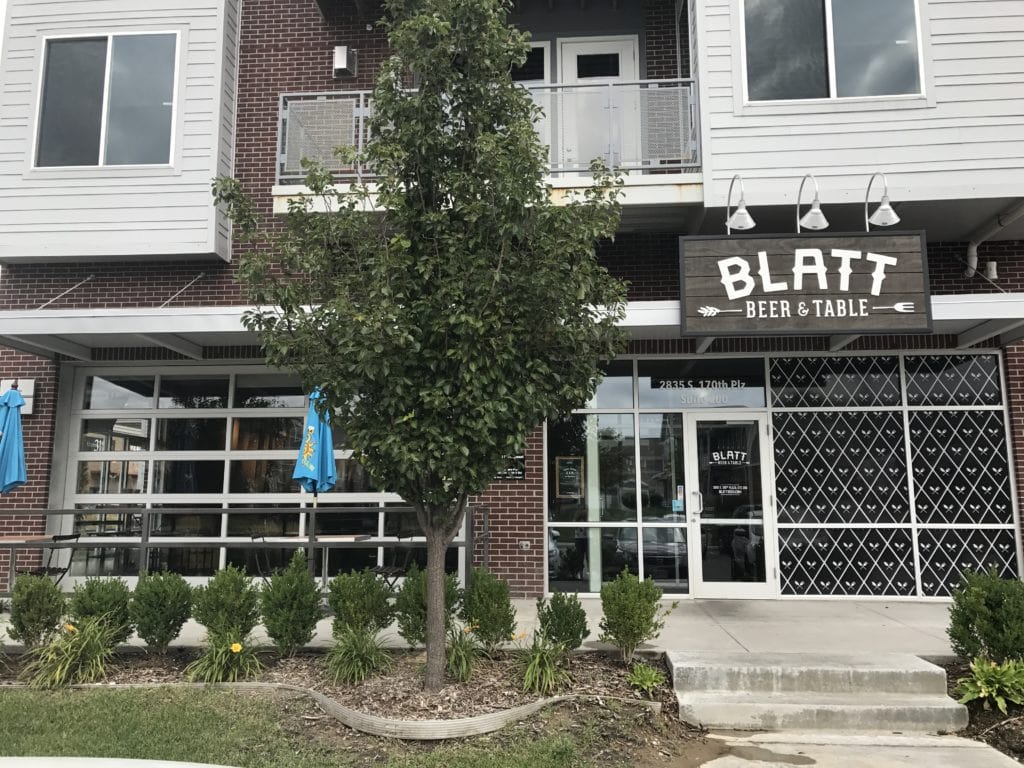 We've been trying to be better about loading our beer choices in this free app called Untappd. It's a fun way to remember all the beers you've ever tried to rank them and add 'wishlists'.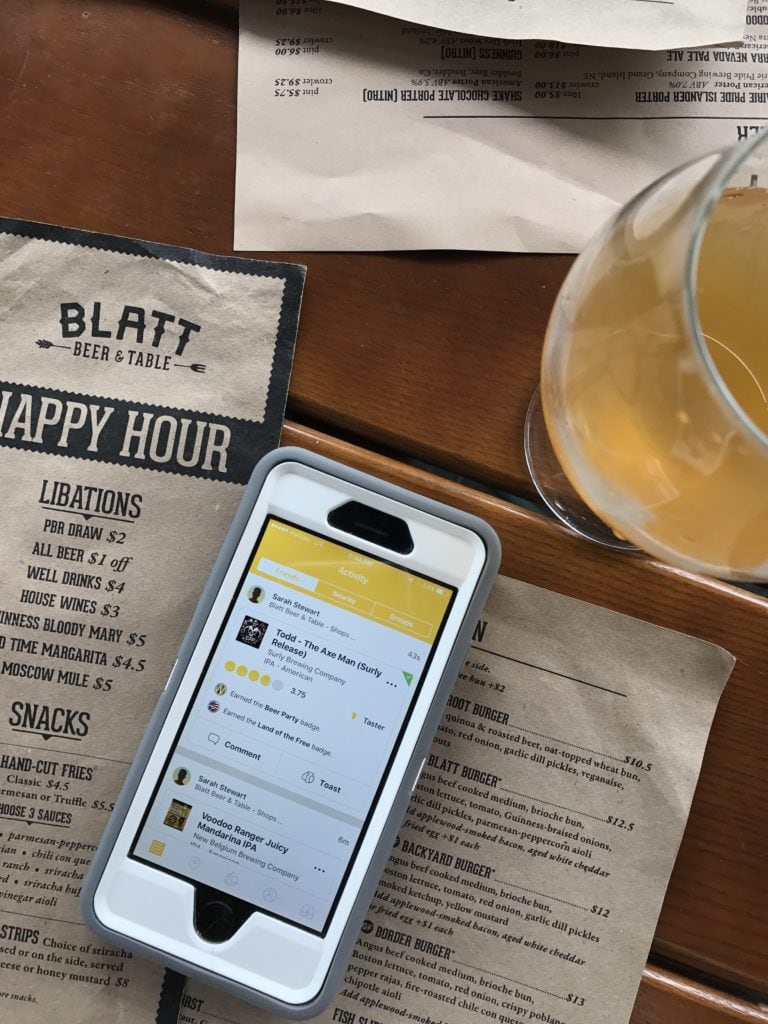 The buffalo chachos are to die for. The use homemade potato chips with sriracha, blue cheese, and the best bacon chunks you'll ever eat.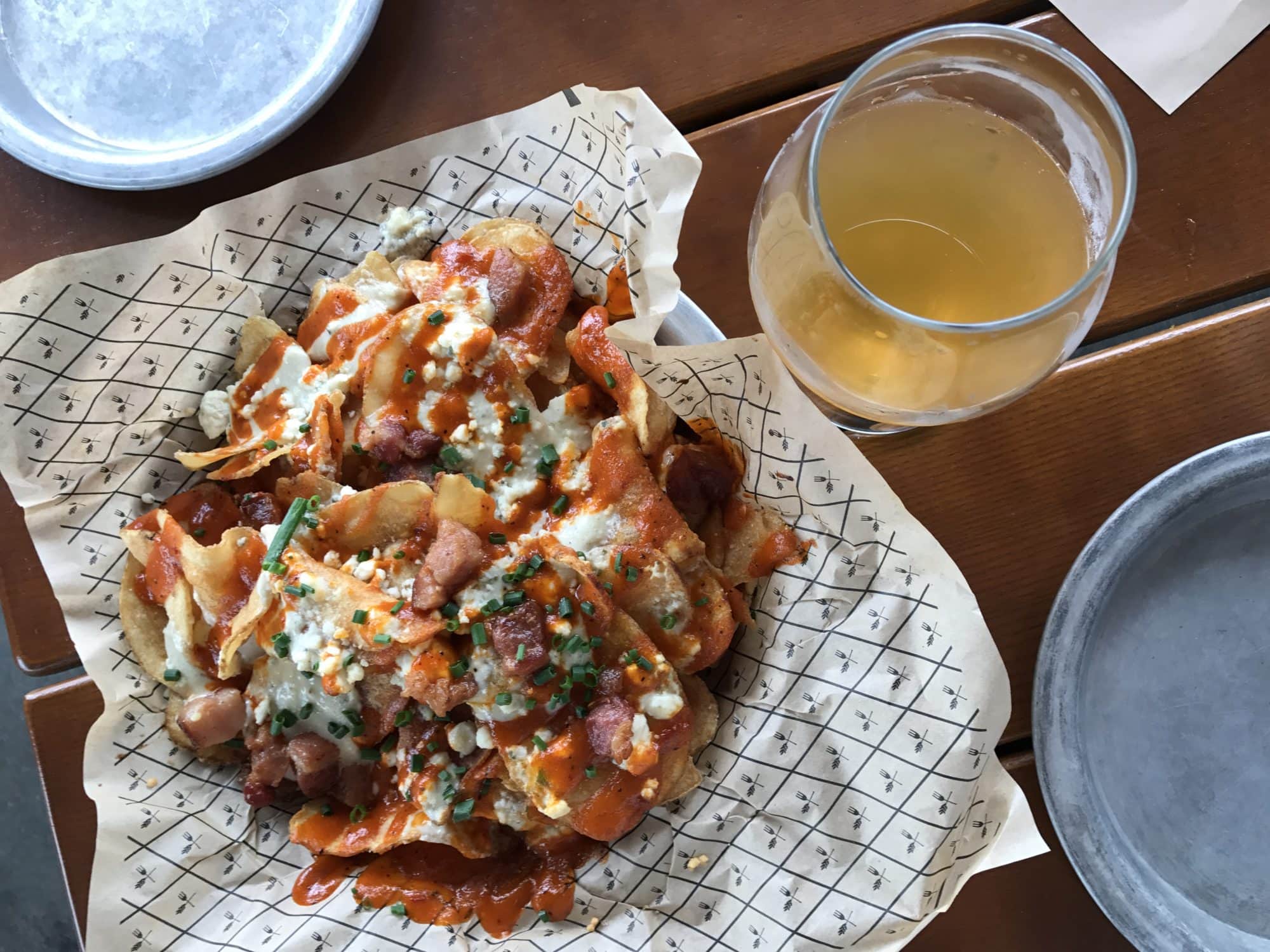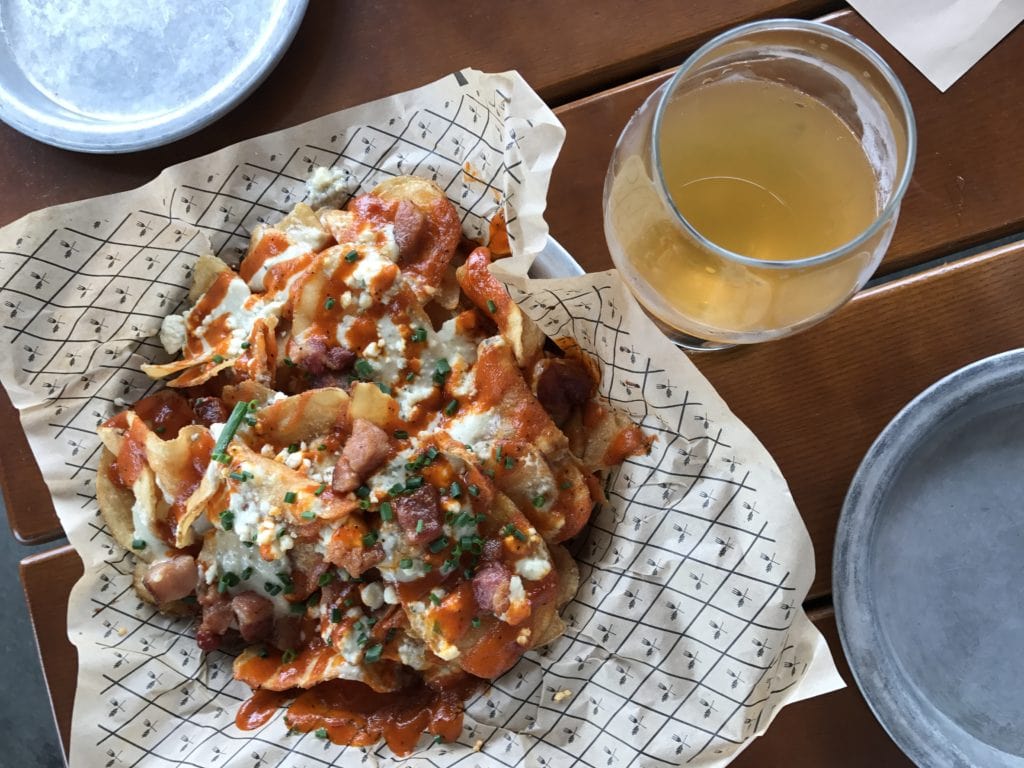 Needless to say, we were in a food coma when we got home!
Have I ever mentioned just how spoiled our cats are? Prime example from this weekend. Bailey wanted to sit behind me in my office chair so I scooted forward a bit to accommodate. About thirty minutes later, Hawkeye wanted to join her and wedged himself in between us (and partly on top of her).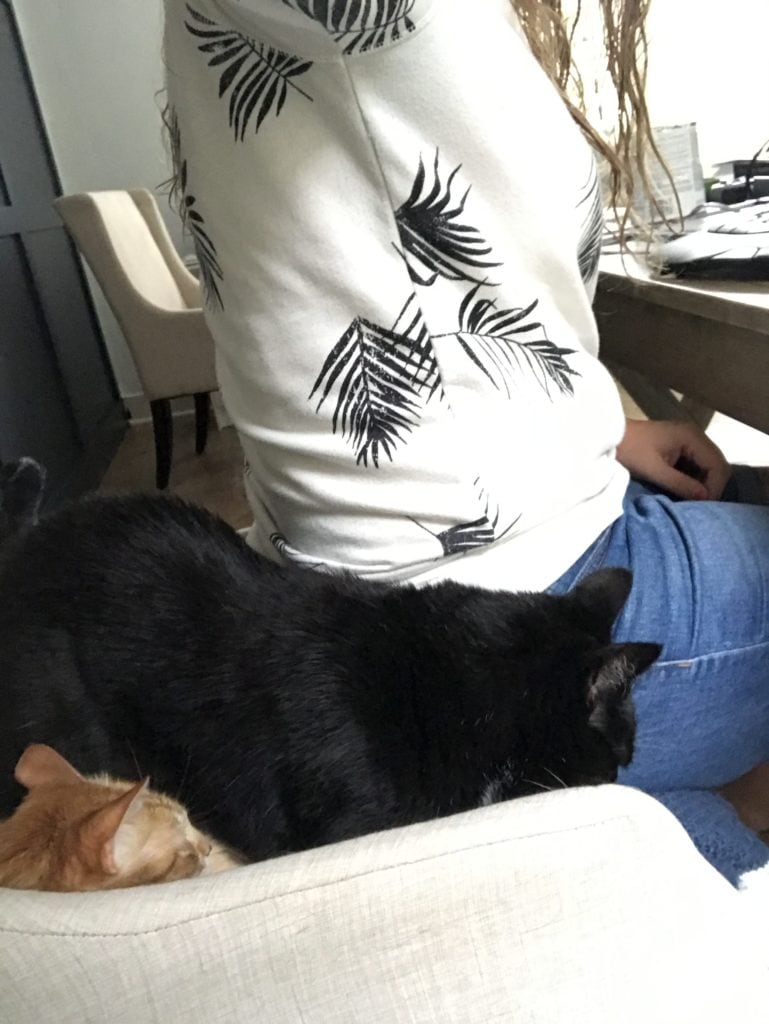 I started The Hating Game on Saturday late afternoon after going to Blatt, and literally stayed up til after one to read it. And then finished it after church within an hour on Sunday. I had heard about it on another blog (I don't remember where at this point) and bought it but had never read it. Everyone commented that they loved it so I decided to give it a try. It was the perfect day for reading and I loved the story. It's the perfect romantic comedy (there are a few sex scenes if you're not comfortable with that) but I laughed out loud many times. This was Sally Thorne's first novel, and because I loved the plot so much in this one, I'm excited to see what she comes out with next.
Early Sunday afternoon, I kept painting trim. This has been my life that past several weeks! But, I'm finally starting to see a light at the end of the tunnel.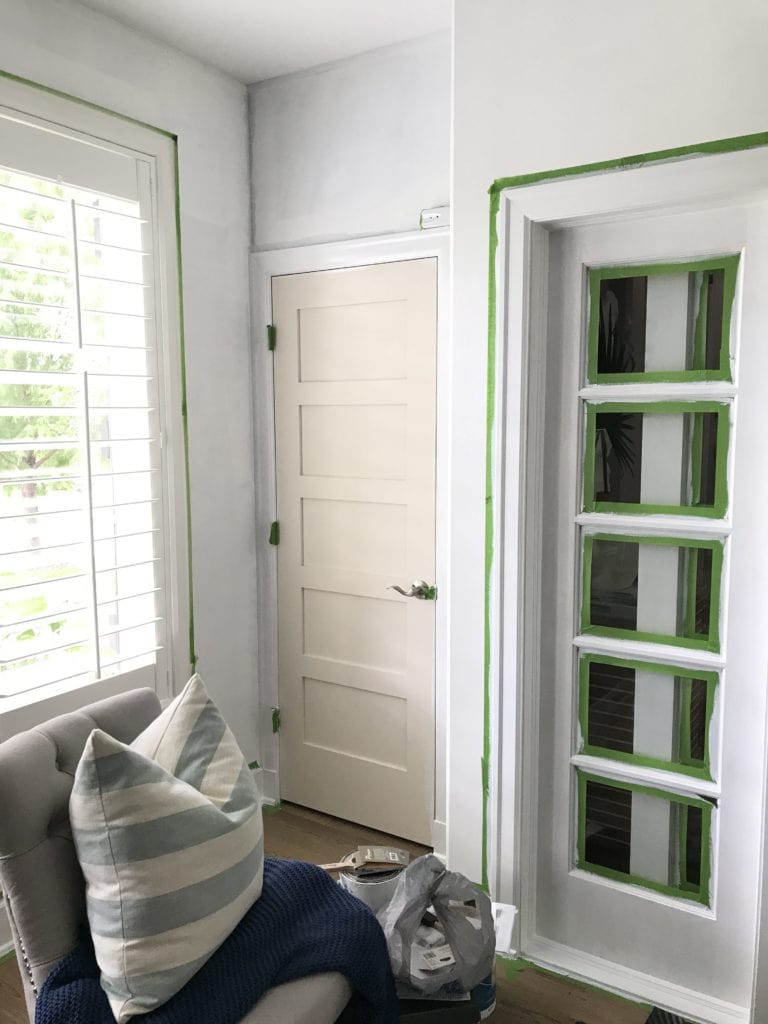 Kurtis continued working on the garage, and after a few weeks of hard work, you can actually walk around the third-car stall! I'm fairly sure we've never seen all of the floor over here, other than the day we moved in!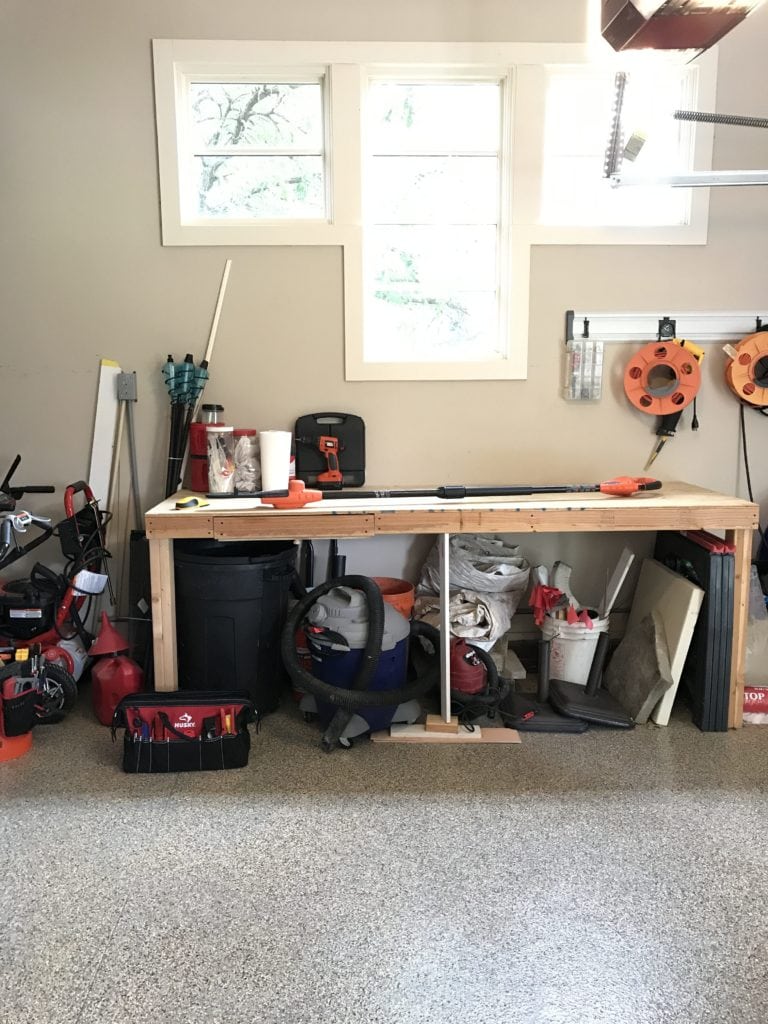 On Sunday afternoon, we installed this gorgeous white bead chandelier I recently ordered for the office. They also have a smaller version here (the one we are using is 2′ wide). Guys, it is so good and looks so much like the pricier versions I've seen at places like Serena & Lily.
My goal is to share the updated office with you on Friday! I'm also planning to do the 'before' post and my product selection post on Thursday to lead up to the reveal. So I scrambled as much as possible to get the room as complete as possible over the weekend. I'm getting so close!
Kurtis has an all-staff party at our house a week from Friday so I'm trying to wrap up other little projects (like many in this post) before they all arrive.
Have a great week!
If you would like to follow along on more of my home decor, DIY, lifestyle, travel and other posts, I'd love to have you follow me on any of the following:
Pinterest / Instagram / Facebook / Twitter / Google+
disclosure: some affiliate links used