I hope you all had a happy and safe holiday weekend! I'm sharing our weekend recap today because technically our weekend extended through yesterday. So, it's a bit delayed but I have lots to share.
It's been a bit chaotic weather-wise around here lately. I mentioned the crazy storms a few weeks back when my mom's friends were here. Thursday night we were cleaning frogs out of the pool, I took a few pictures to share a backyard update post soon, and all seemed sunny and bright.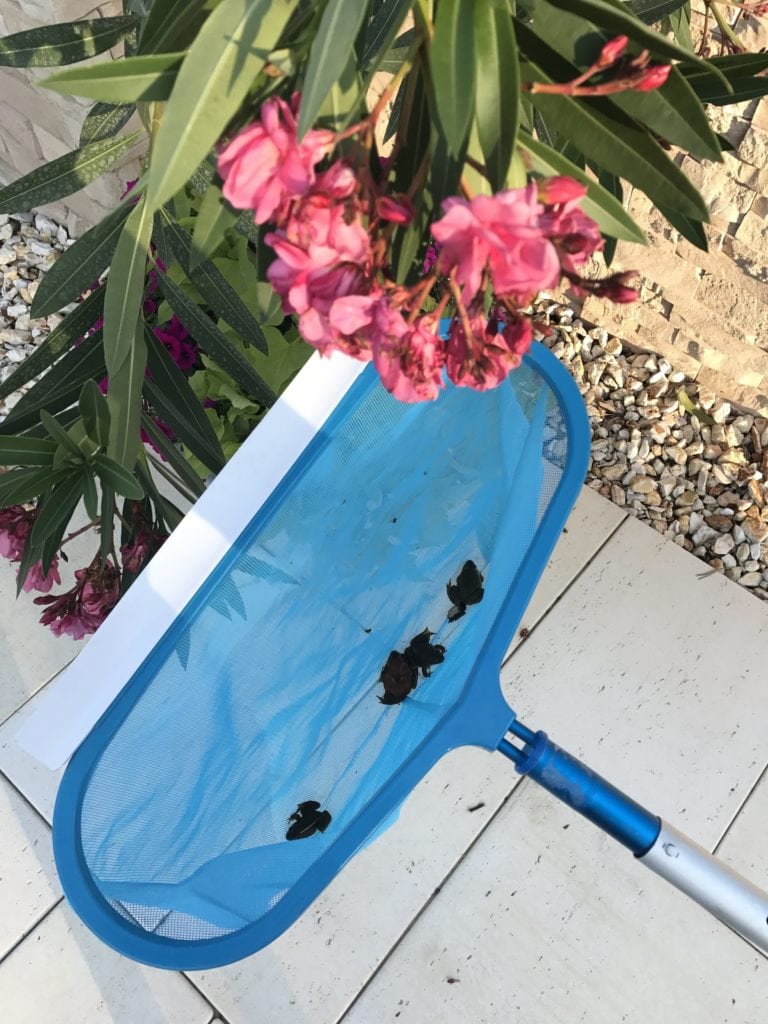 We were almost asleep and then we heard hail hitting our house…. then our glass break alarm went off on our alarm system. Turns out we were getting up to golf ball sized hail. It was honestly unlike anything I had ever seen before (or heard for that matter).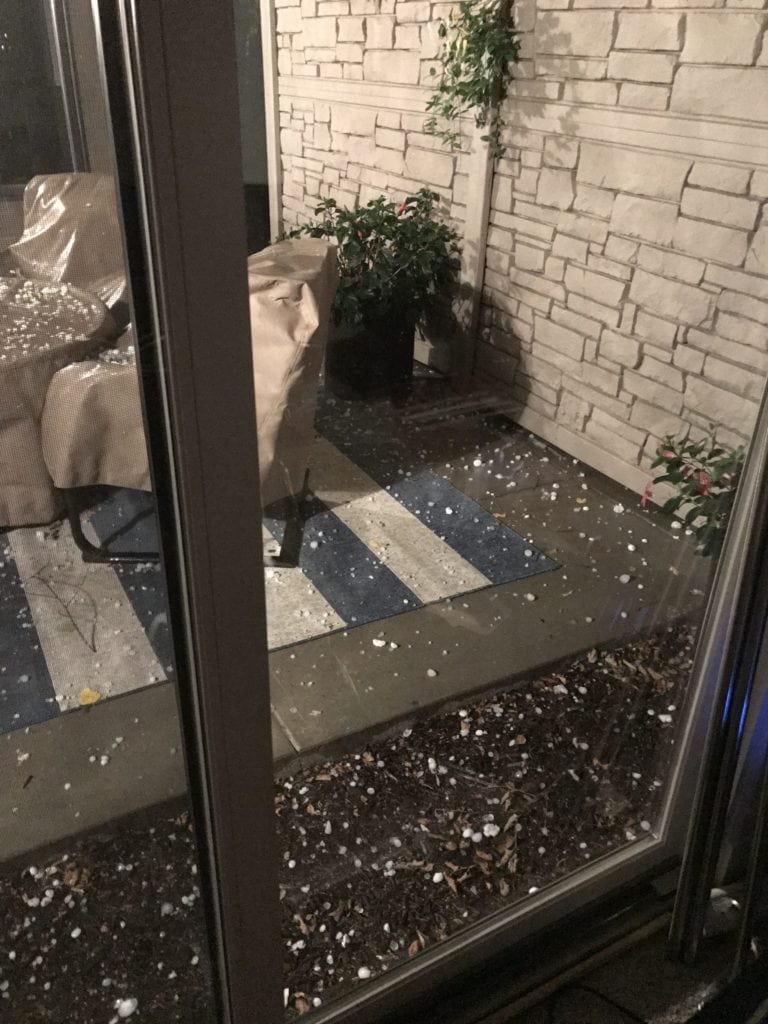 I shared the following image on my Instagram stories. You can see that two of those balls were hardcore legit balls of solid ice.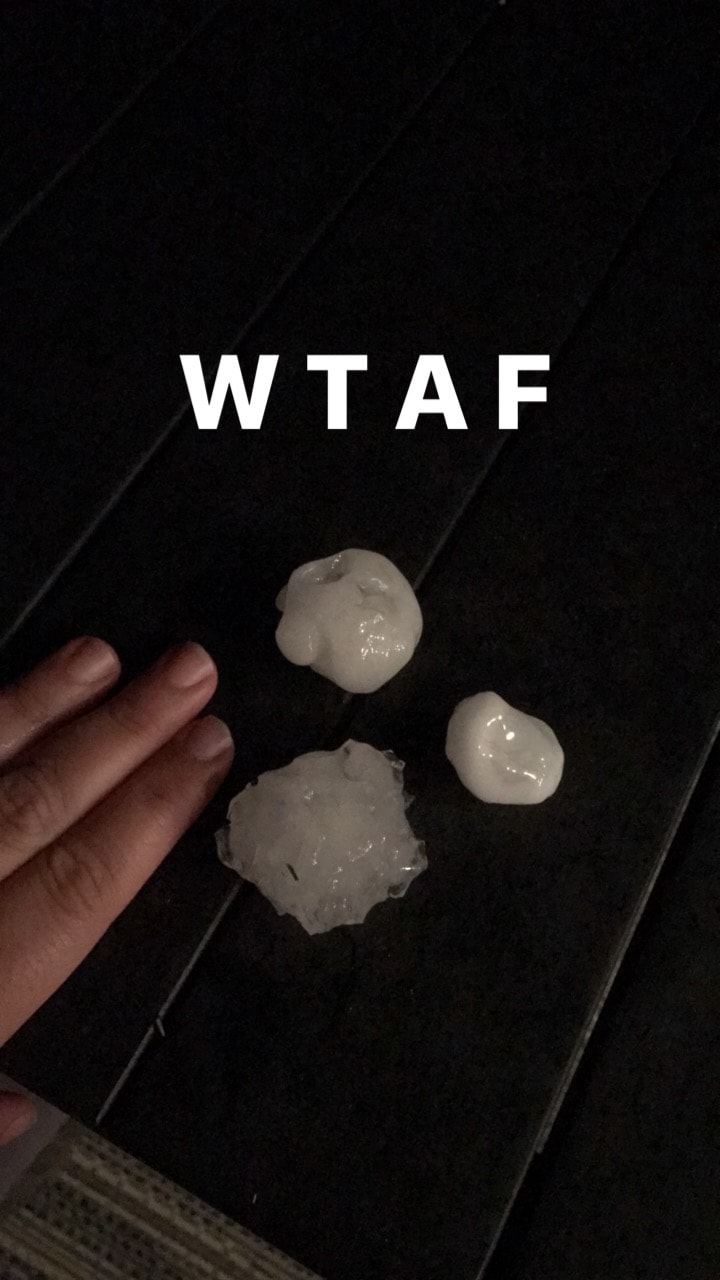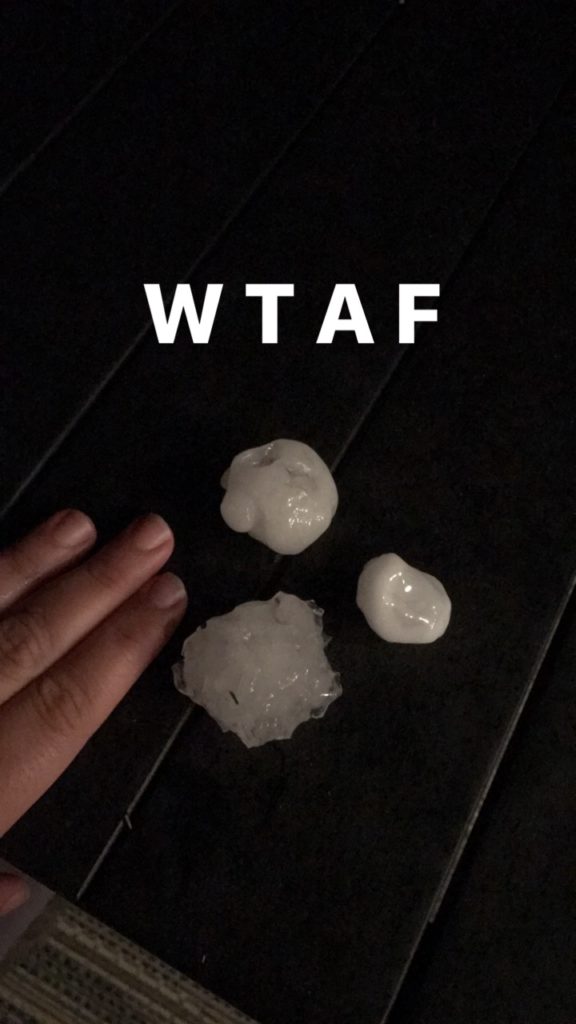 Most of our neighbors around us had people out over the last few days and it sounds like most of our roofs are totaled. Which means the roofs on all three rentals are also likely totaled due to proximity. God bless insurance! We hope to have all the roofs examined within the next week or so.
Friday we headed to Iowa unexpectedly to attend to some family matters. I'm not going to go into all the details of our trip. But it gave us the opportunity to see our niece play in one of her softball games! Since it's over a two hour drive, we haven't seen her play before so it was a lot of fun to head to the ball fields to start the weekend off!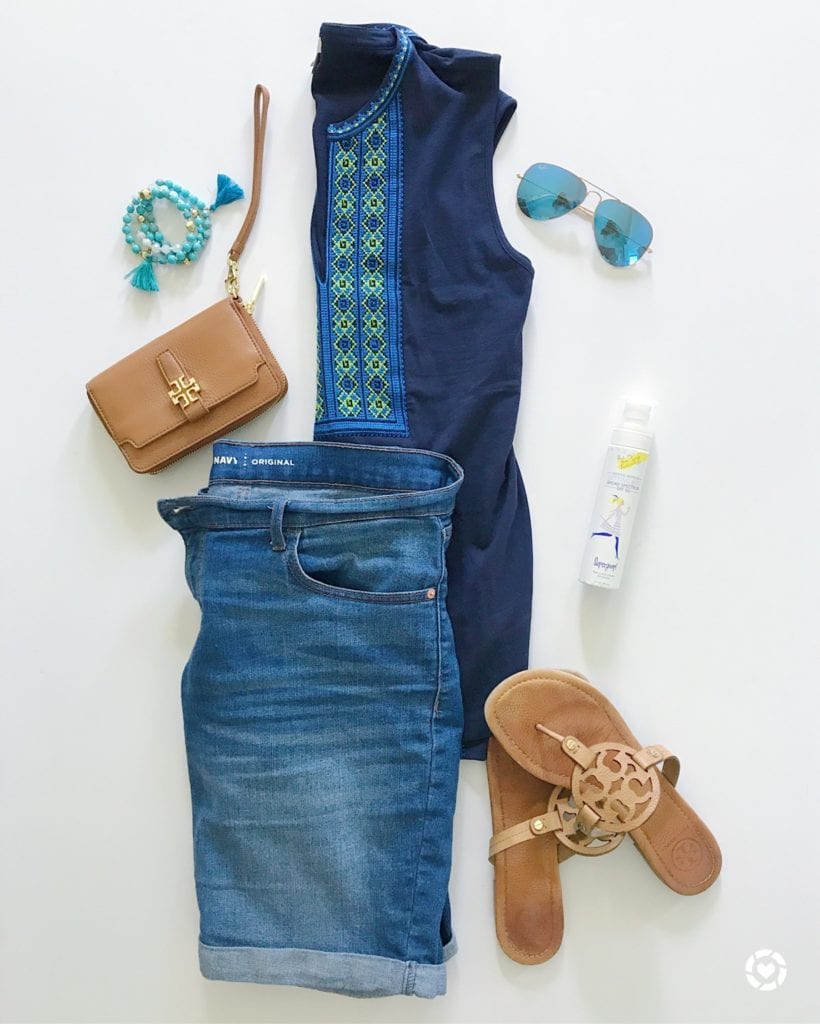 Embroidered Top (comes in three colors) | Denim Shorts | Leather Flats | Blue Mirrored Aviator Sunglasses | Bracelets | Setting Mist Sunscreen | Wristlet (similar)
We found this picture on Saturday while we were in Iowa and it cracked us all up. Kurtis and his two older sisters look so much like him as kids. I don't see the resemblance as much now, but I'd swear any of the kids below could be Kurtis at any stage in his life. They all looked so much alike!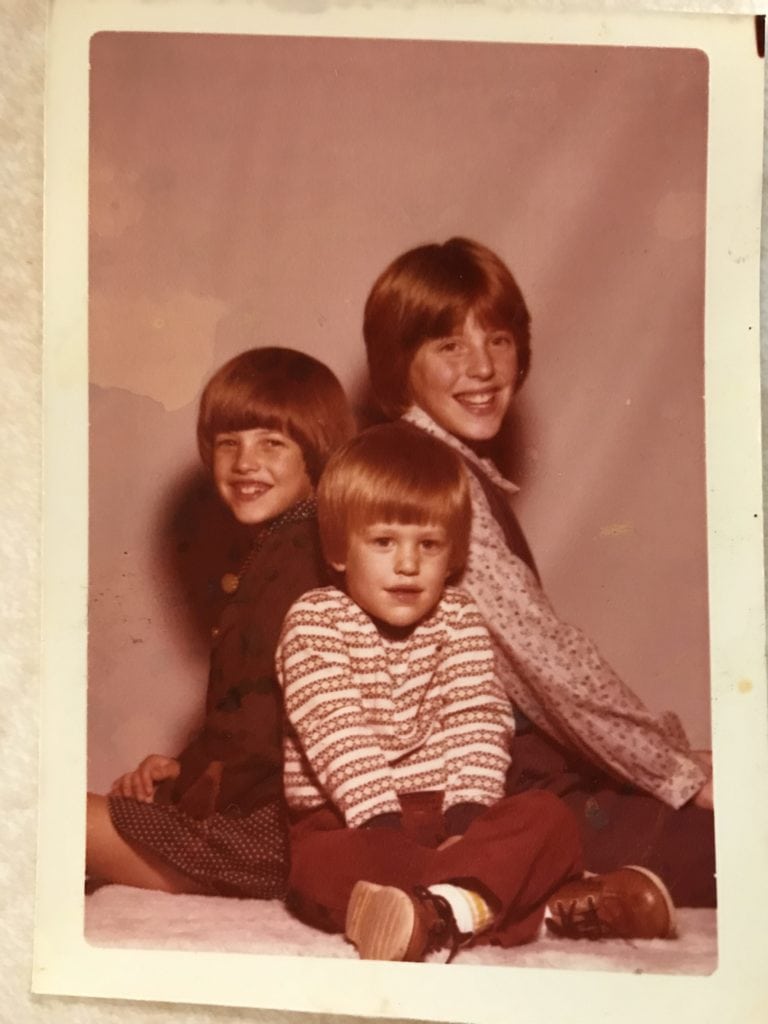 We headed home from Iowa Saturday night and ordered pizza and wrapped up the latest season of House of Cards. We've decided to give up our Netflix binge watching for a while since it can be such a time suck!
On Sunday we both worked on projects around the house and then late in the day we headed to a movie with Nick and Jill. If you're local, we tried The Alamo for the first time (for Kurtis and I). They have a full bar and serve drinks and full meals during the show. We saw Baby Driver and none of us had any idea what it was about ahead of time. It was actually pretty intense and I thought it was a good movie. I think I liked it more than the others, but it was fun to get out and do something different.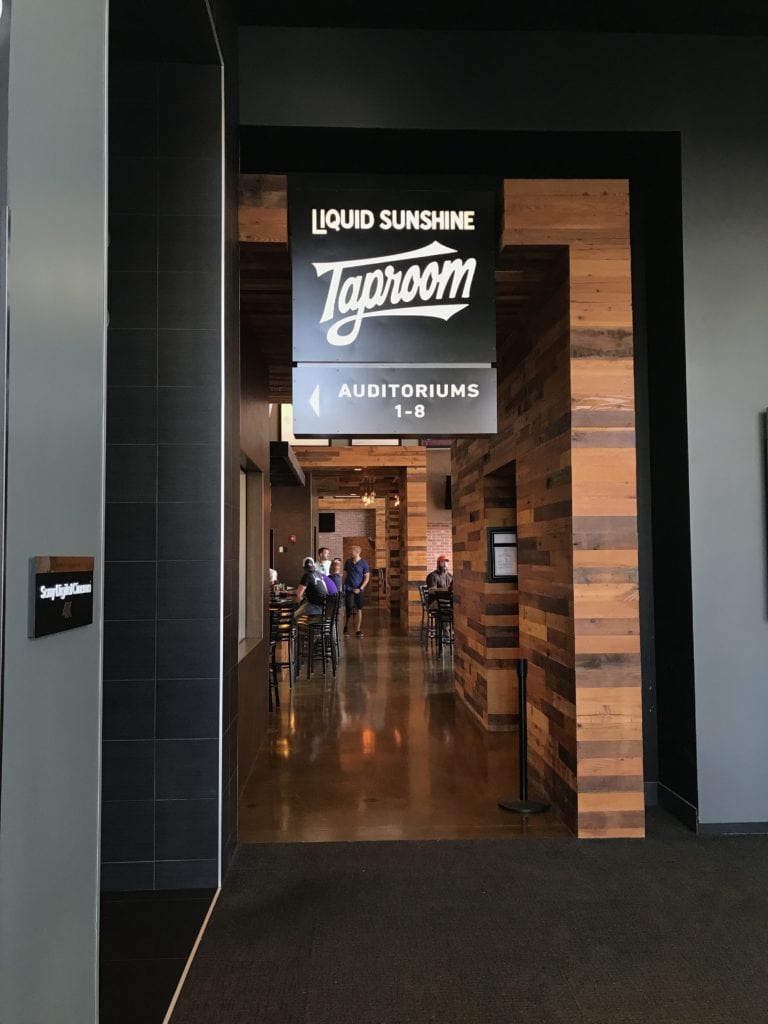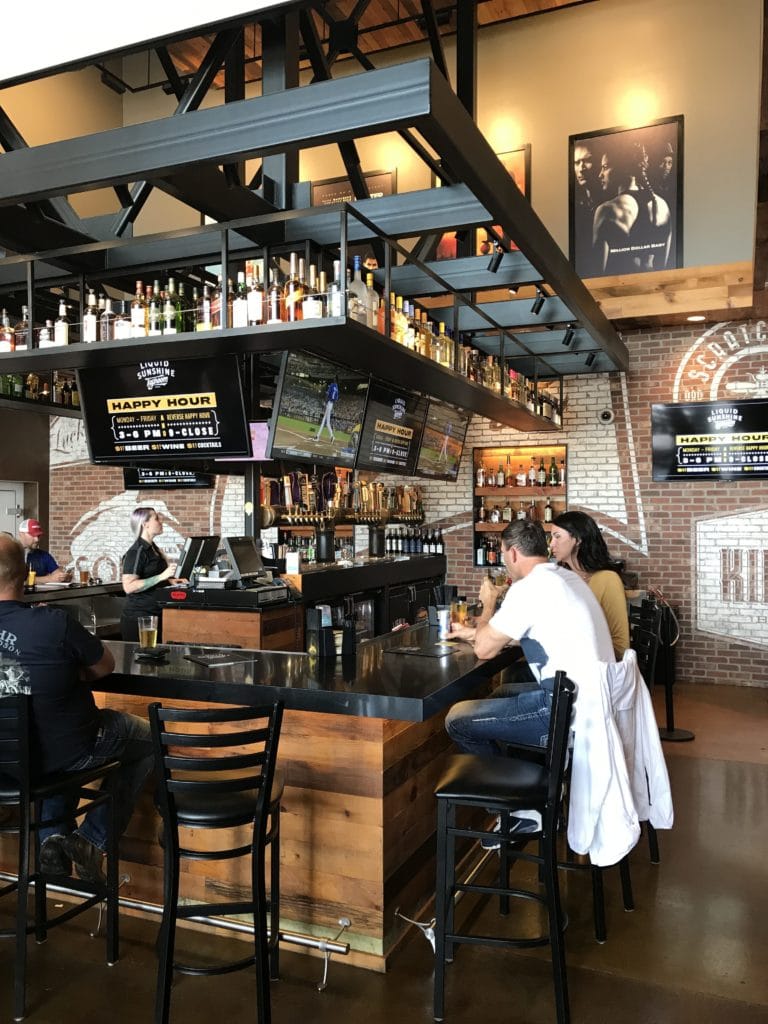 Afterwards, we grabbed a few drinks before heading home. Once we got back in the neighborhood, there were several private firework shows going on so we headed to Nick and Jill's next door neighbor's house. I loved the old-school fireworks they were doing for their kids. Fountains are so much better in my mind that the loud, obnoxious fireworks that seem to be everywhere nowadays. I'm getting old 😉
We also had some hula hoop and scooter contests with the kids and just had a lot of fun! Nothing is better than a summer night outside with friends!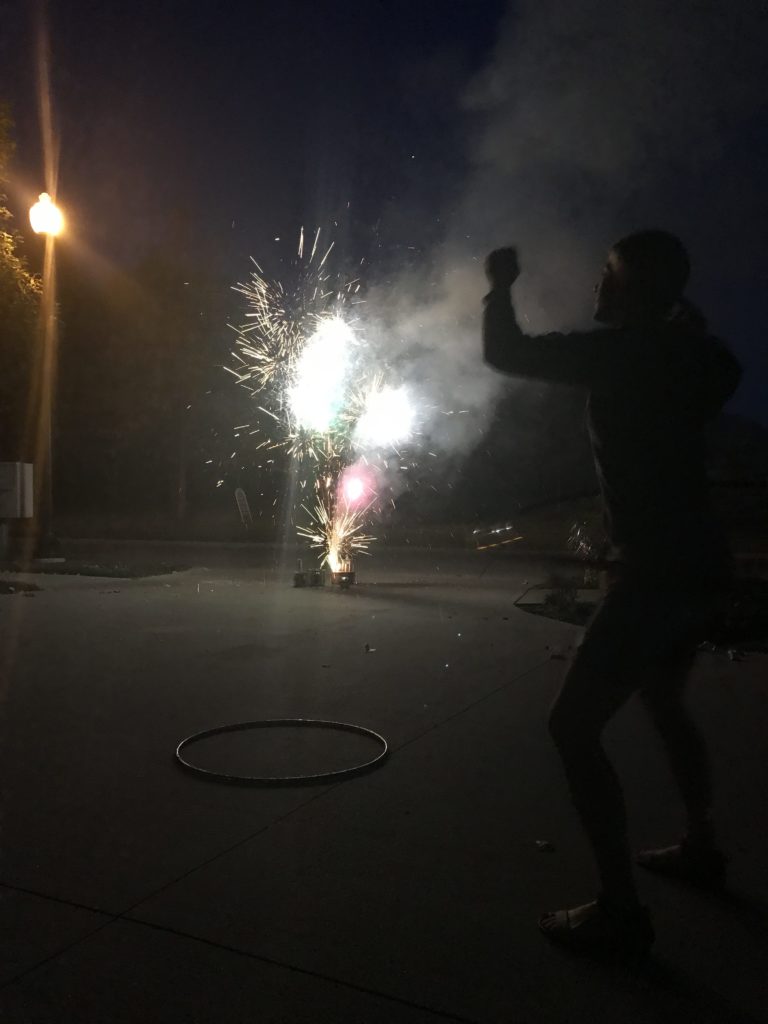 When we got home that night, relatively early at 10:30 or so, I took a picture of our pool lit up. Typically when I take pics of it at night, it's usually not quite this dark out (since I'm usually in bed). But I loved how peaceful and serene it looked.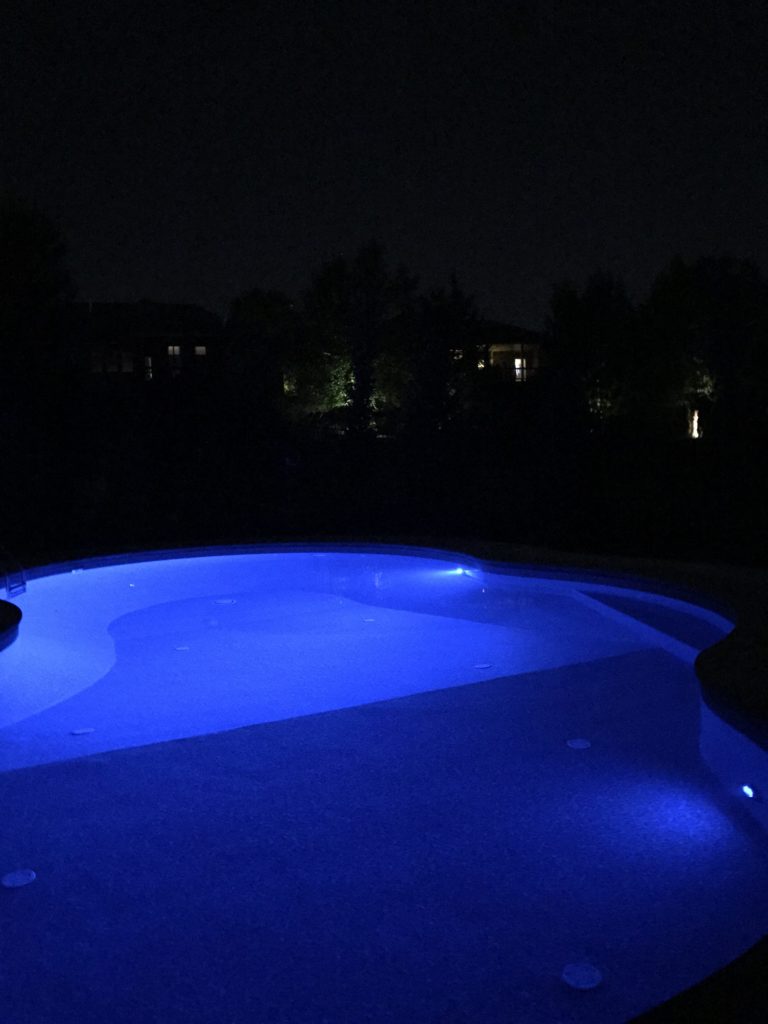 I'll be honest, by Tuesday the days were starting to blur together and it was hard to even remember what day it was. Does that happen to anyone else when you're home for more then three or so days at a time? It was a bit like Groundhog Day from here on out.
We headed to the pool after working  on a few projects.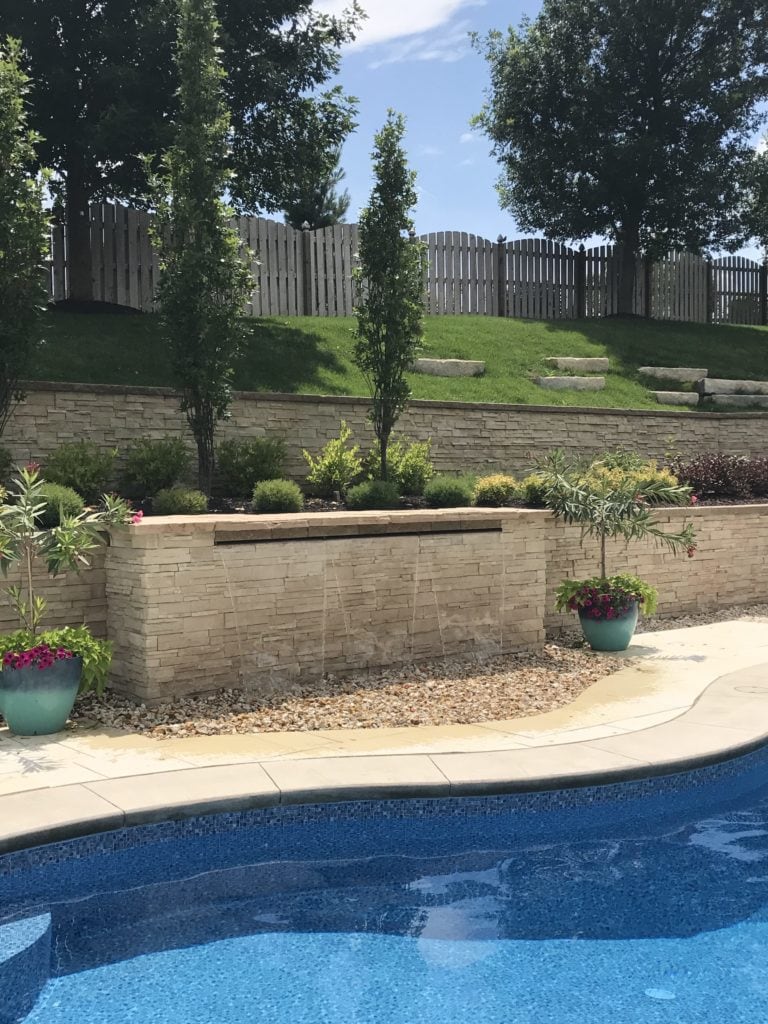 We had Jill and Nick over in the late afternoon to grill dinner. We had brats, salads and tons of snacks and enjoyed the night sitting outside and chatting. We also met our neighbor's' new puppy who is officially our new favorite. He is beyond adorable.
Later that night, we actually headed to the same driveway we were in the night before. Why change up a good thing?! We also met some new neighbors and just had a great time. There are so many houses around us that spend crazy amounts of money on fireworks and we just took it all in.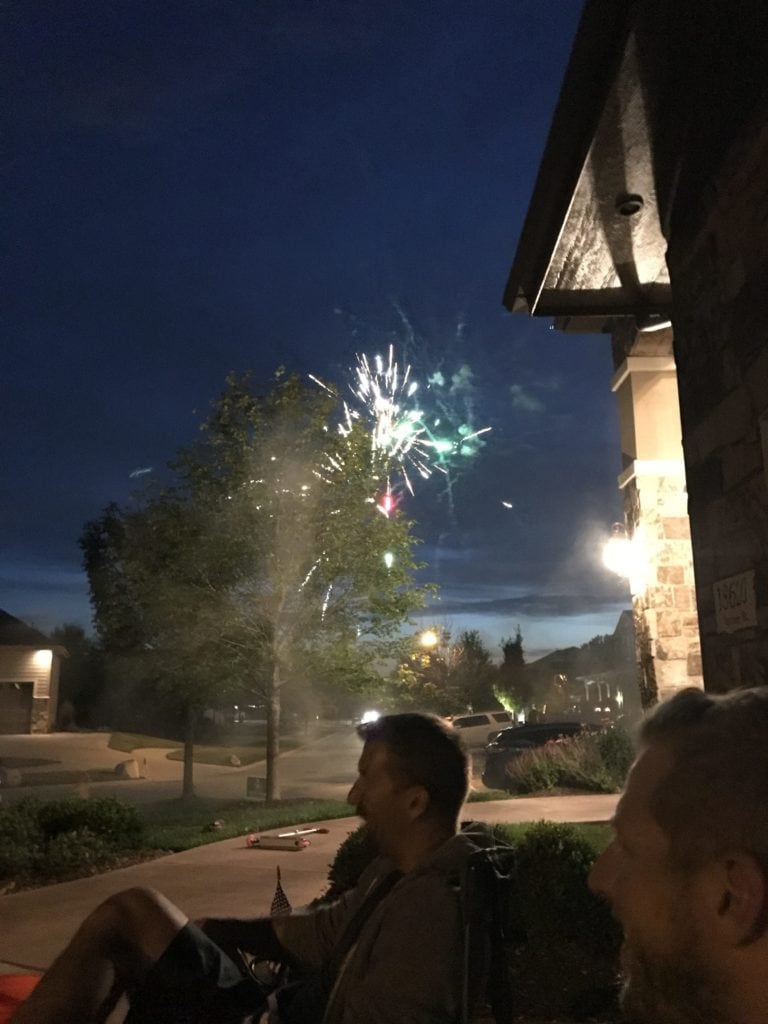 On the actual Fourth, I finished painting our entryway ceiling. It still amazes me every time I see the contrast from the original paint color to the fresh white ceiling paint. I'm just using the Valspar non-tinted ceiling paint as it comes in the can at Lowe's.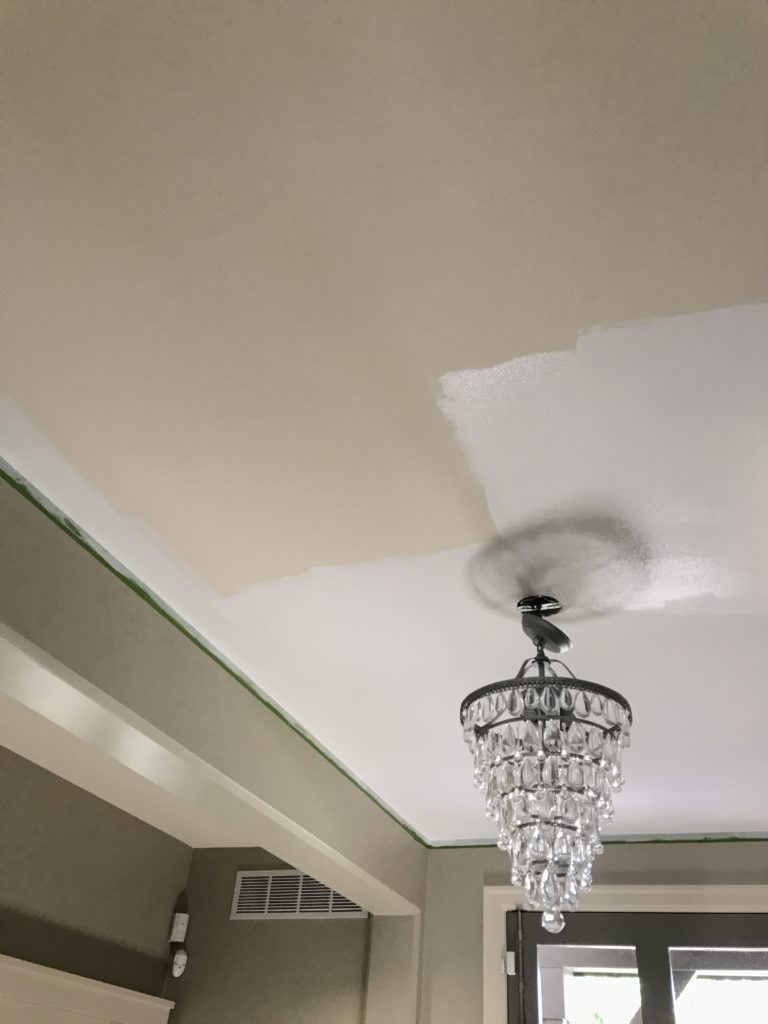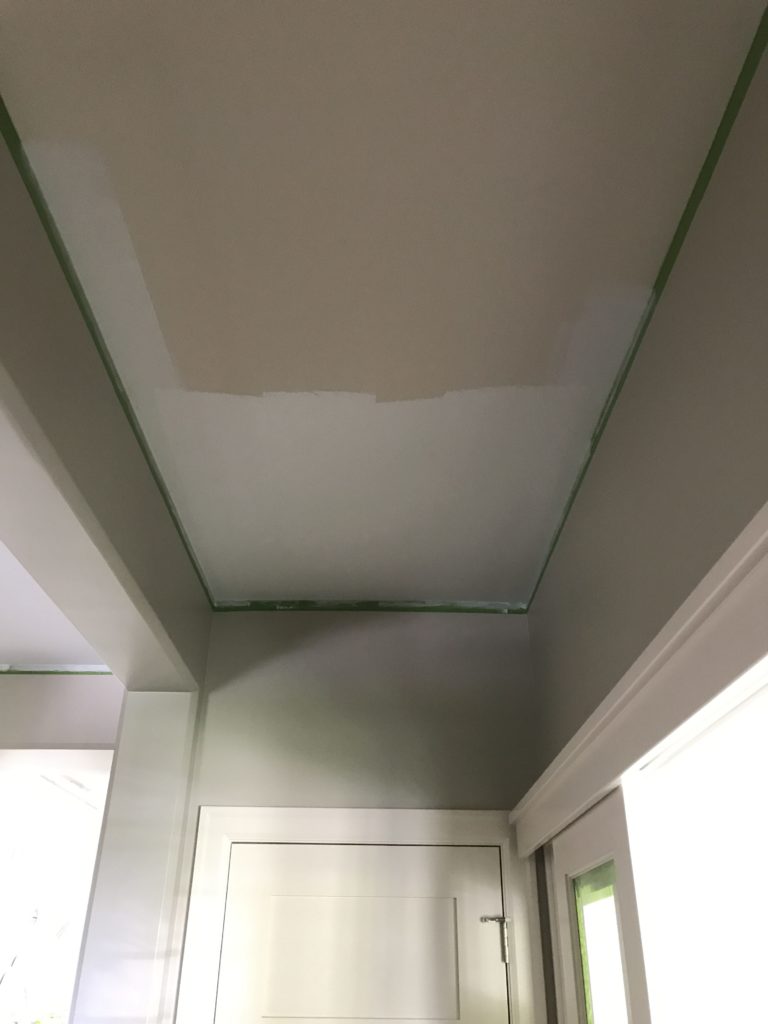 After wrapping up all the painting we headed out to the pool. There's something so satisfying about working hard all morning and then vegging out at the pool in the afternoon!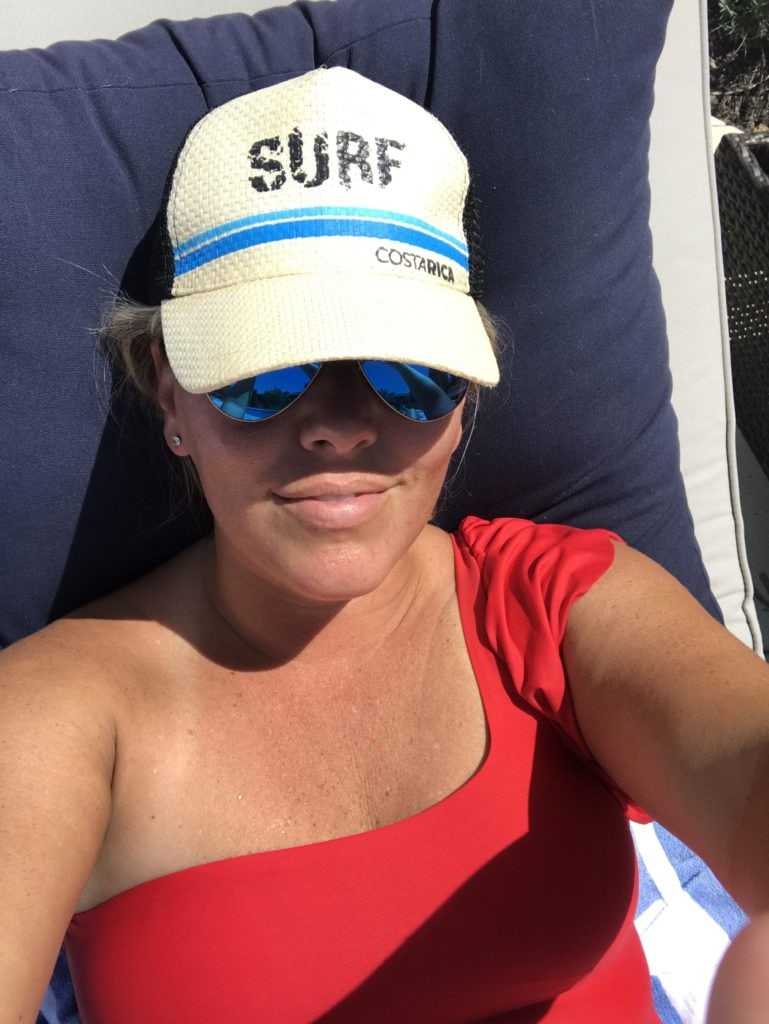 One-Shoulder Ruffle Bathing Suit | Sunglasses | Striped Towel
I had to head inside late afternoon to work on my Wednesday Watch List post. My pool hair was rockin' 😉 But in all seriousness, if I end up needing to go somewhere after the pool (which happens more frequently that you would think) and don't have tons of time to get my hair ready, I've been using this spray.  It makes the beachy hair look more intentional and it tames all that frizz you see in the picture below. It also helps add waves and texture to the areas where my hair wants to go stick straight. Plus it smells amazing.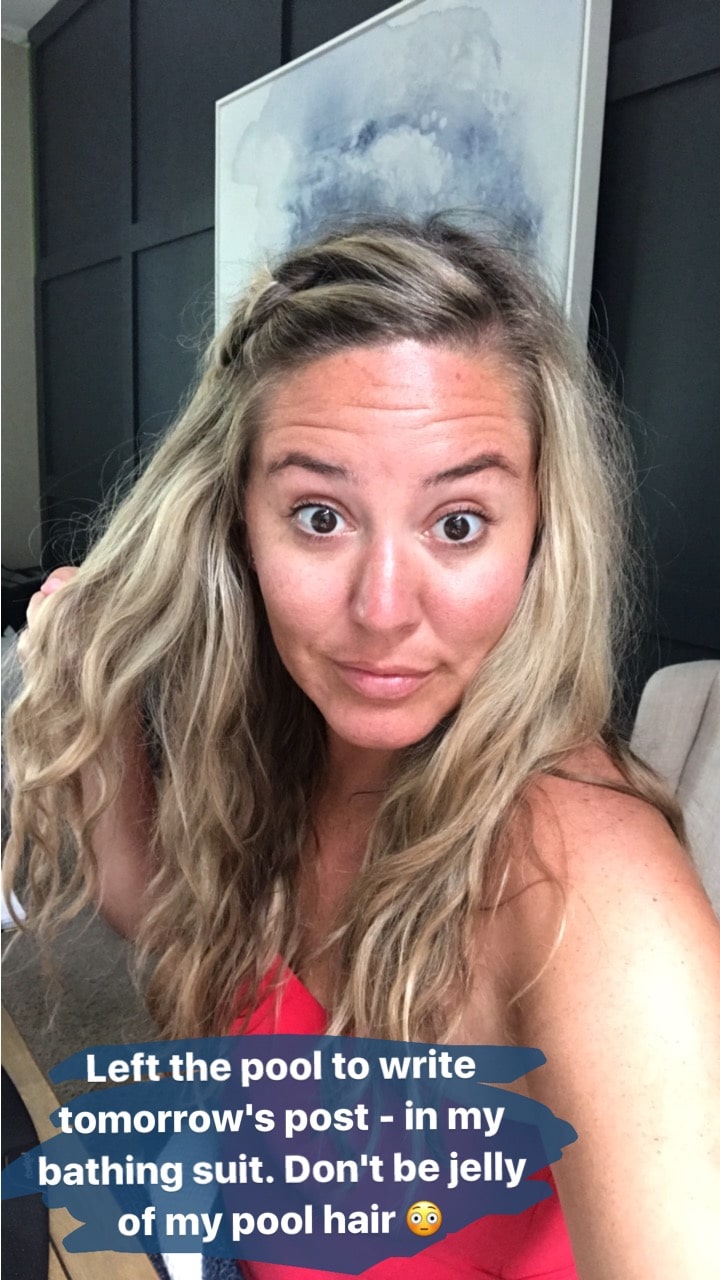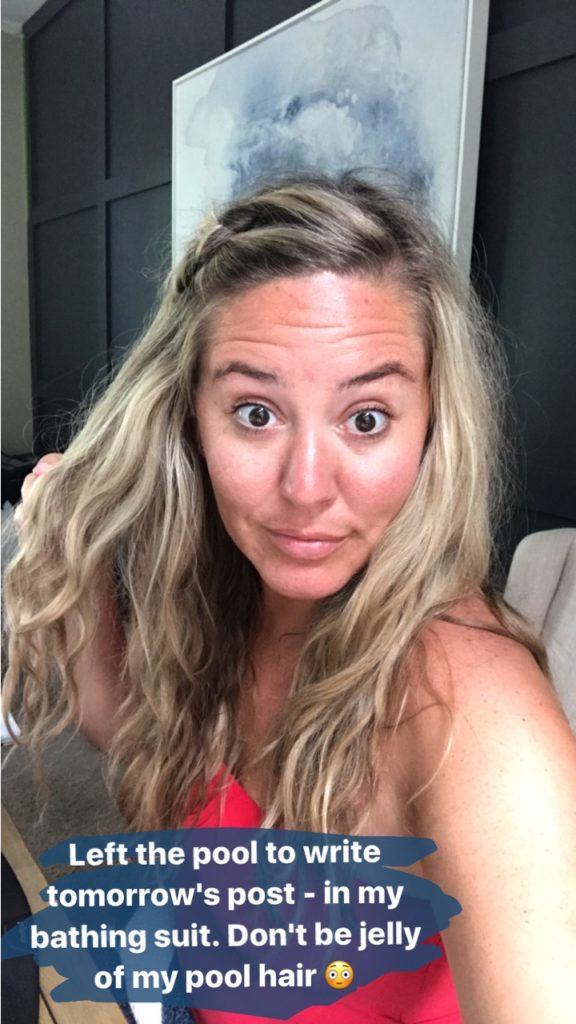 We decided to watch a movie that night and seriously couldn't agree on any. We ultimately watched Sing and we both thought it was really cute and entertaining.
We then headed outside to watch fireworks. As I mentioned, the fireworks in Omaha and around our neighborhood are unreal. People literally must spend thousands upon thousands for the shows they put on. Several feel like professional shows.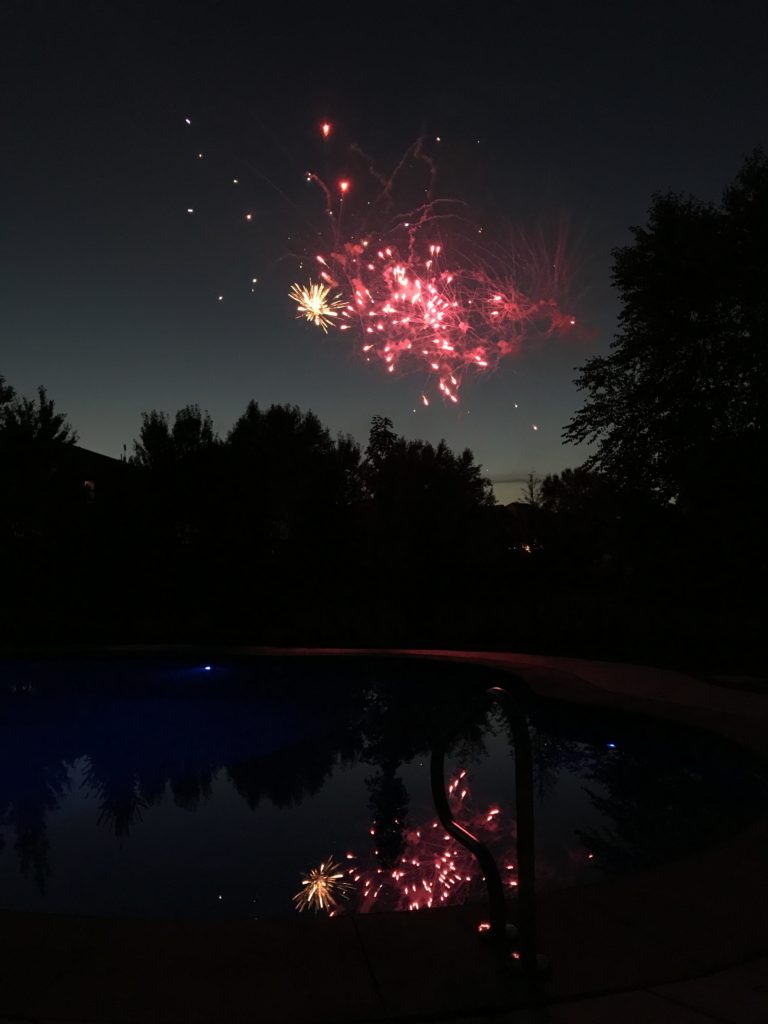 This next photo made me laugh because the neighbors directly behind us were lighting off insane amounts of fireworks. At this point (9:47 at night) it was dark outside but the fireworks were so bright it literally looked like daylight around our pool!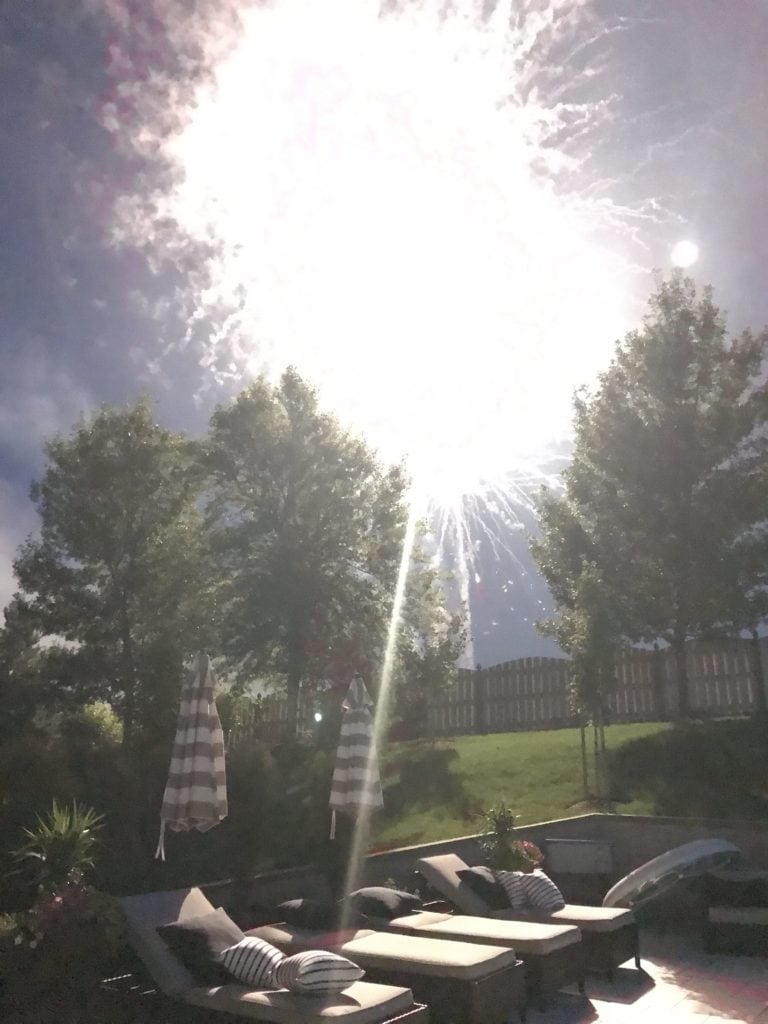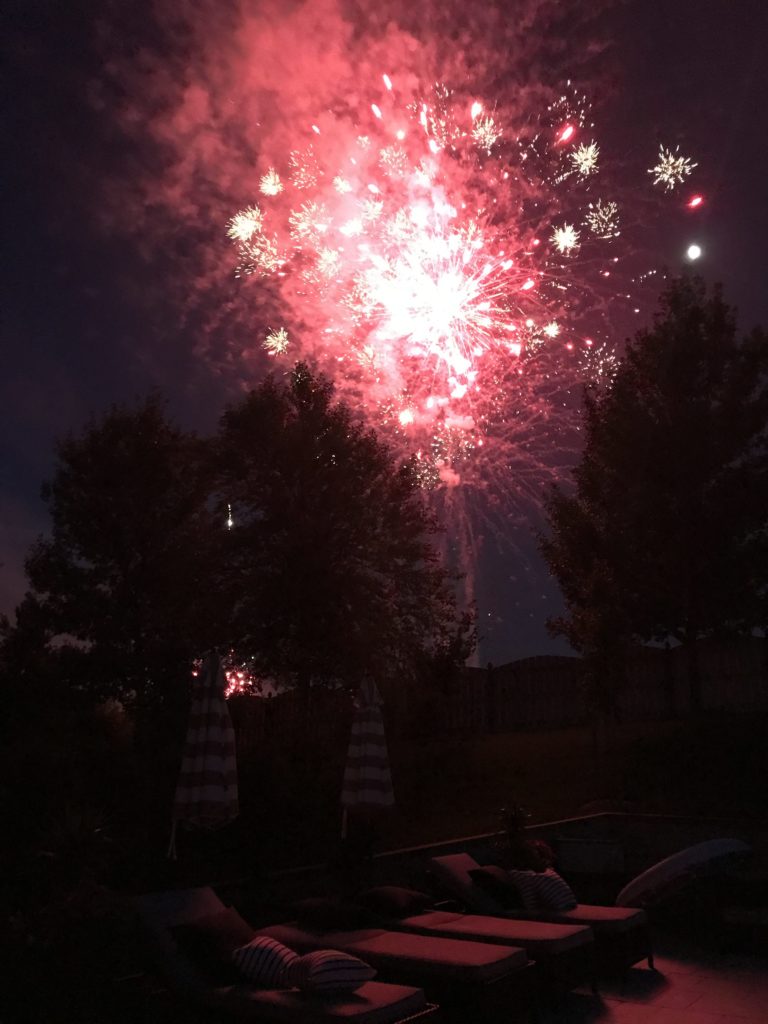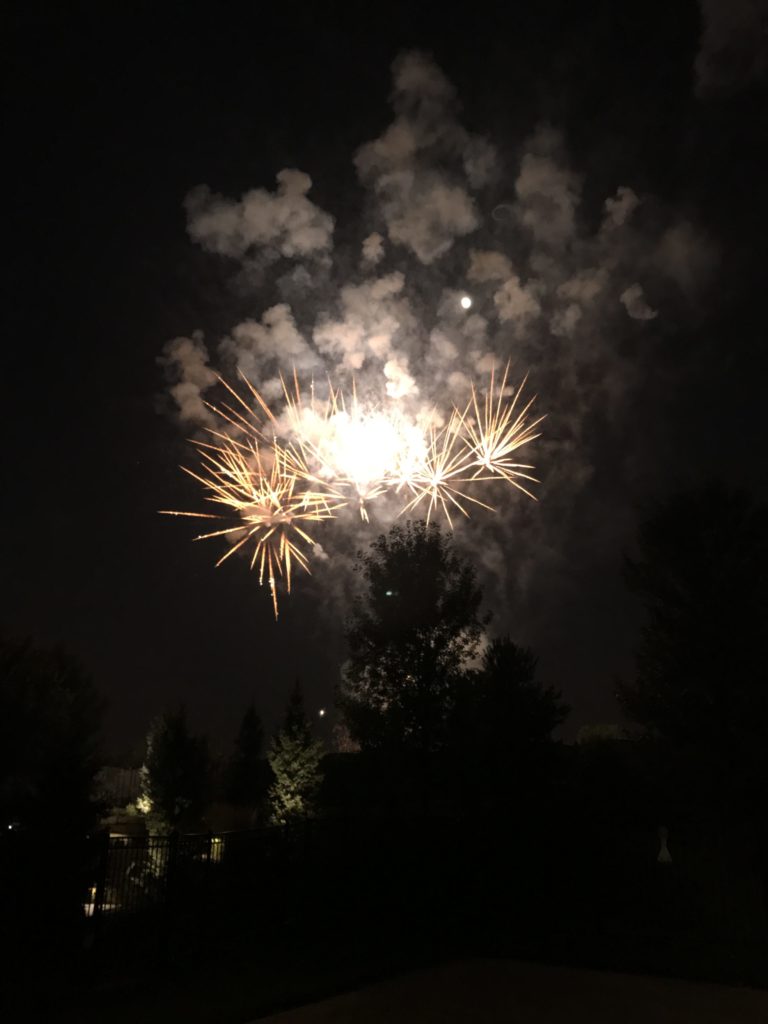 Yesterday, we had some things to wrap up in the morning (including the install of the new gutters to stop the water getting into our basement). But by early afternoon, we headed out to the pool. Although we first spent a bunch of time just cleaning up all the firework shrapnel in the pool, on the furniture and on the pool deck. It was a total mess.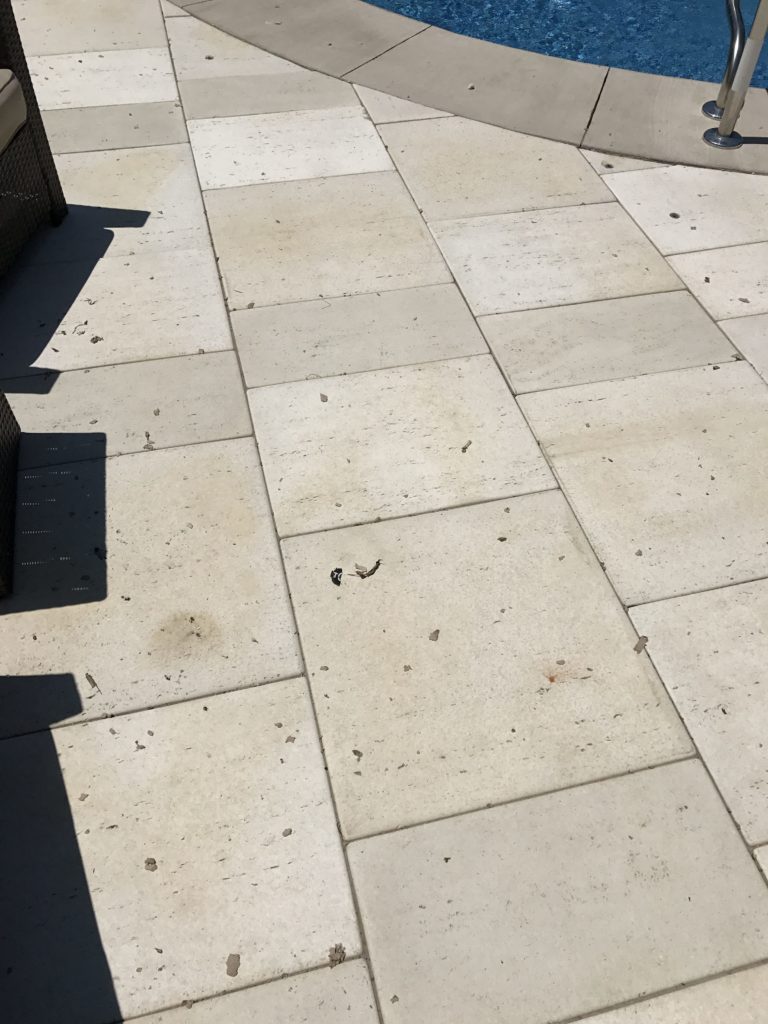 We chatted with one of our neighbors for a few hours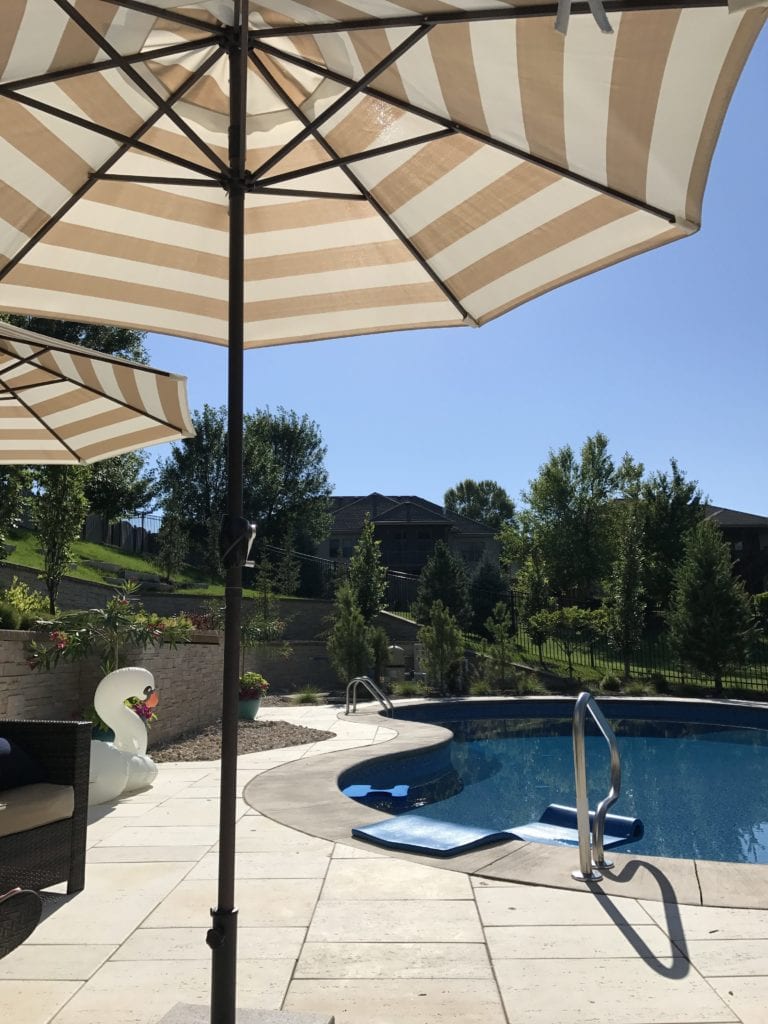 We ended the night with frozen custard at Freddy's. So not healthy but it was a great end to our extended weekend! I actually sat outside to wrap up this post and it was beautiful out! I need to try and type outside more!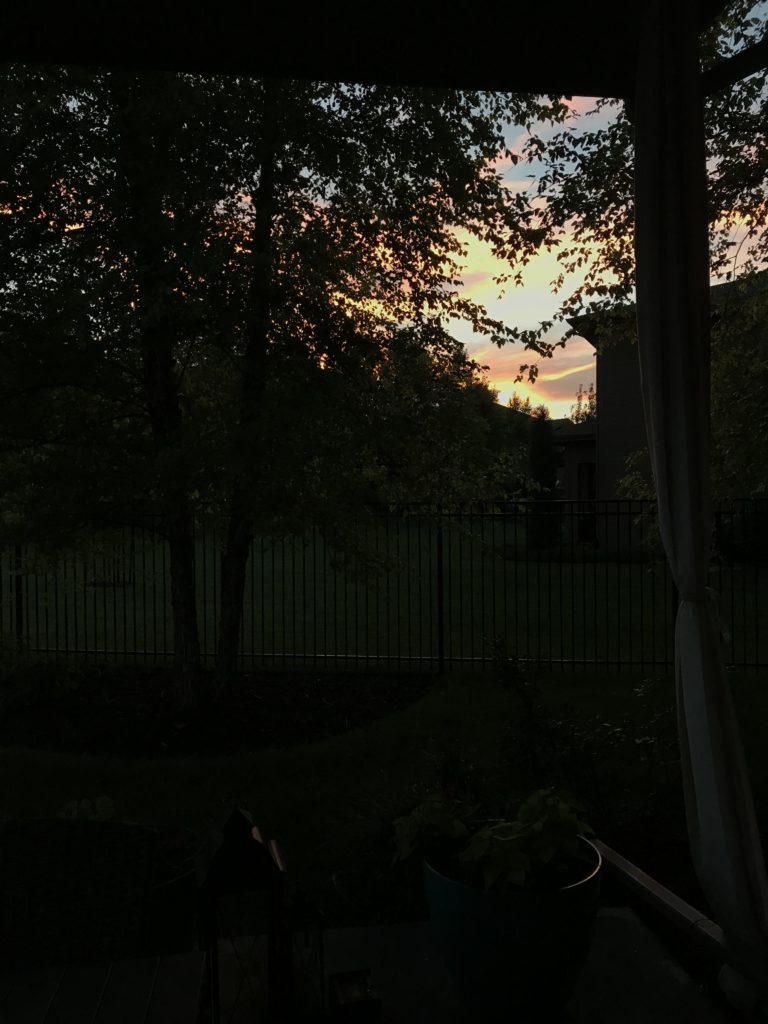 I feel like I have so much to share with you guys and just not enough hours in the day to get the posts ready. But I'm really trying hard. It was definitely great to unplug for several days (even if it was a bit unintentional). But I'm hoping to share some fun projects and plans with you shortly!
The great news is there's only two days left in the work week! I'm just praying the fireworks are officially done in our neighborhood!
If you would like to follow along on more of my home decor, DIY, lifestyle, travel and other posts, I'd love to have you follow me on any of the following:
Pinterest / Instagram / Facebook / Twitter / Google+
disclosure: some affiliate links used