I'm actually somewhat in shock that it will already be July at the end of the week. What?! But, it's always fun to look forward to a long holiday weekend!
Friday night was super exciting. After a quick early dinner at La Mesa, one of our favorite Mexican restaurants, I started trimming trees outside while Kurtis took a nap 😉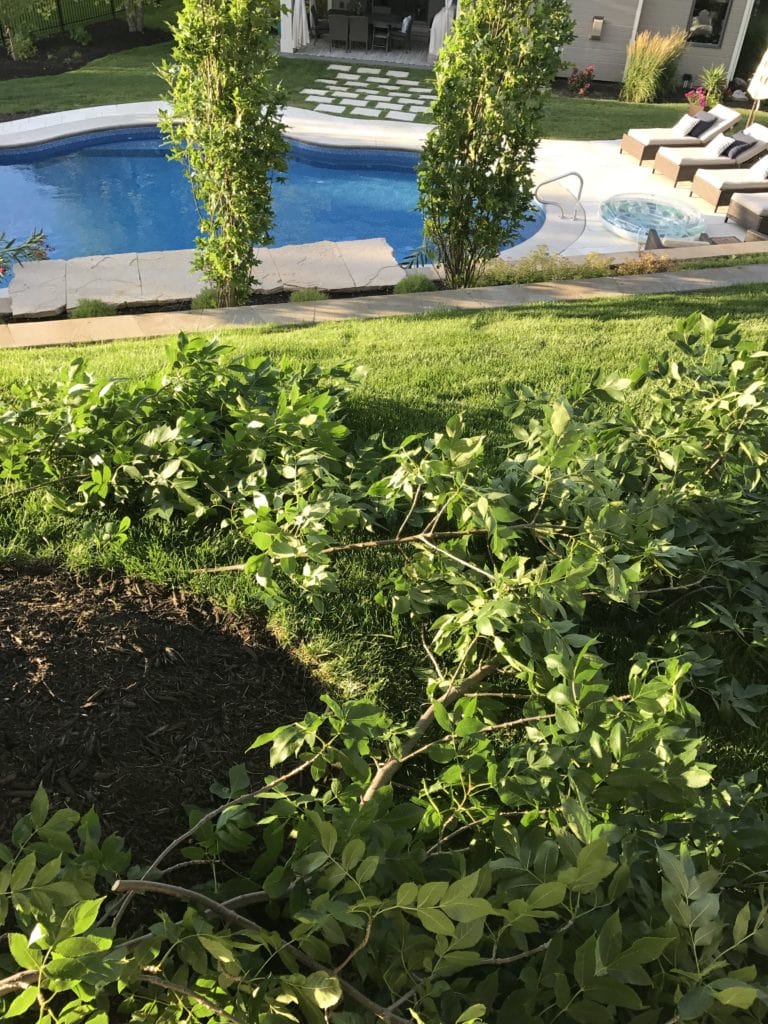 And if this isn't the cutest picture you've ever seen, I'm not sure we can be friends 😉 This bunny hangs around our yard eating our grass all day and drives the cats absolutely bonkers.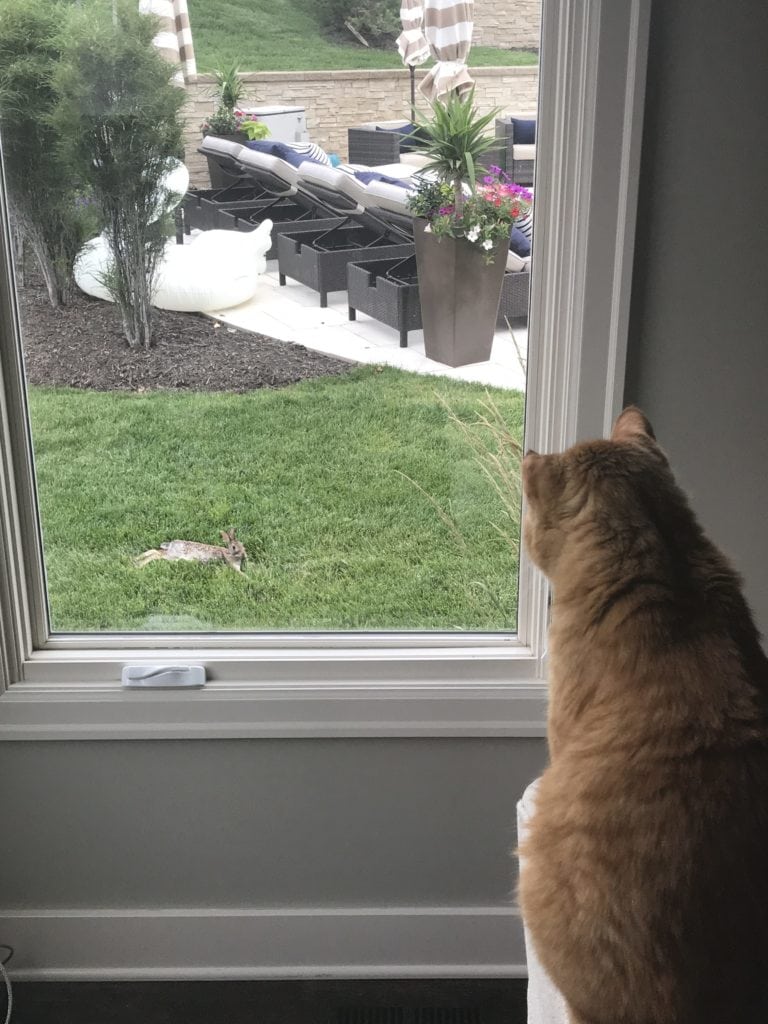 I also painted more of the office ceiling on Friday and wrapped it up Saturday afternoon.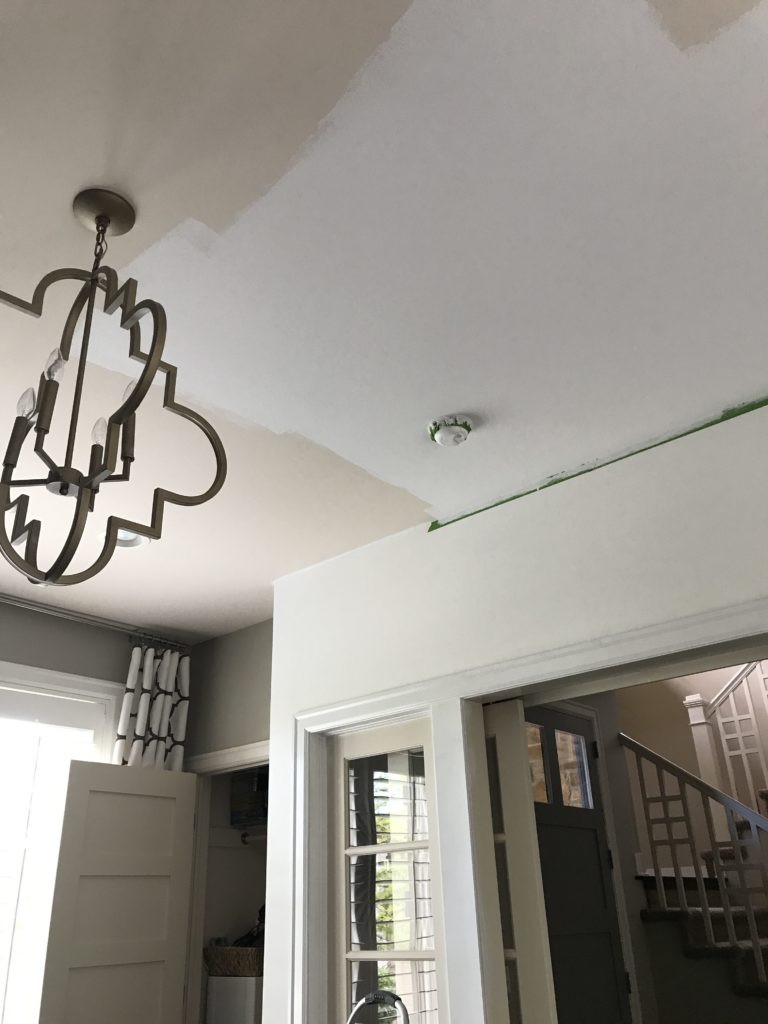 It is amazing what a true white can do for a dingy ceiling (or in our case, a pink/yellow/peachy ceiling)! The only problem is that once I finished, I now realize how badly I need to do the entryway ceiling. Thankfully it's fairly small around the front door before it hits the vaulted area (which I won't deal with right away). I obviously need to finish painting the trim on the doors as well.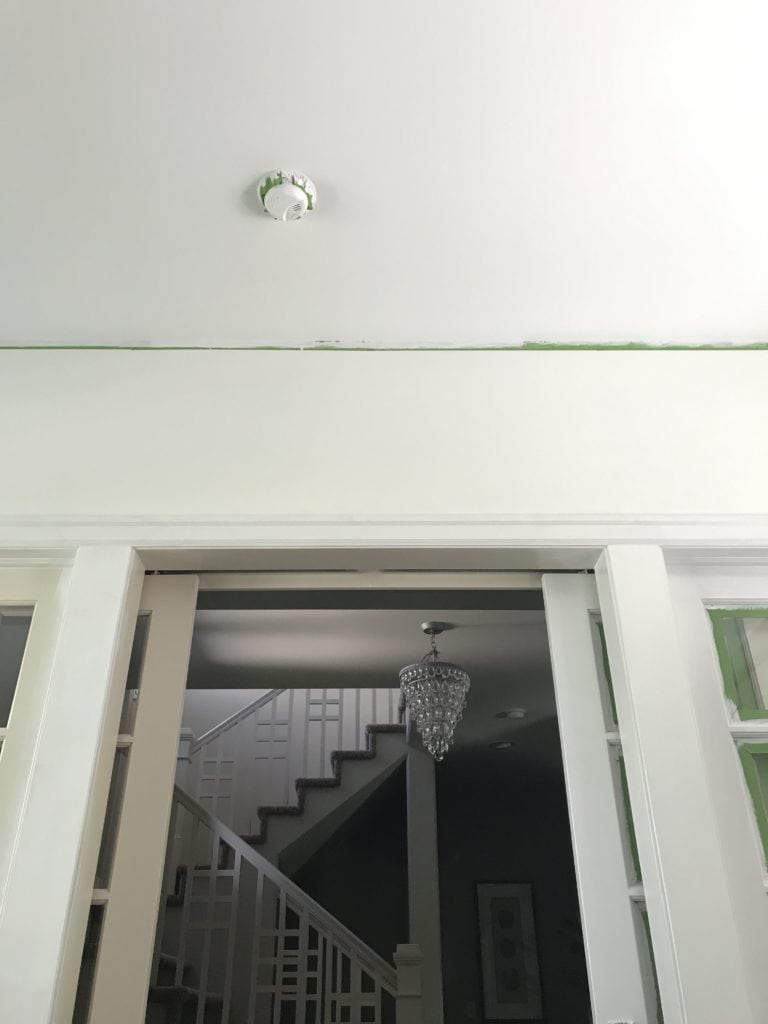 Saturday was our brother-in-law's 50th birthday. The guys had a day of golf planned before the big party that night, so after dropping Kurtis off for golf, I headed to the paint store. I needed more BM Simply White for the office but I also picked up a bunch of paint chips. I always have fun dreaming a scheming. And, as a little sneak peak, the photo below shows the wood that will soon be installed in the office! For reference below, Hale Navy, which is in our office and powder bathroom, is the one labeled HC-154 in the center below.
PS – you guys all blew me away with your feedback on this post (and all the comments I got on my Instagram and my Facebook). I think I've ultimately made my decision but likely won't move forward with anything for a few weeks until I really think it over. But I'll be sure to show you as soon as I make an update!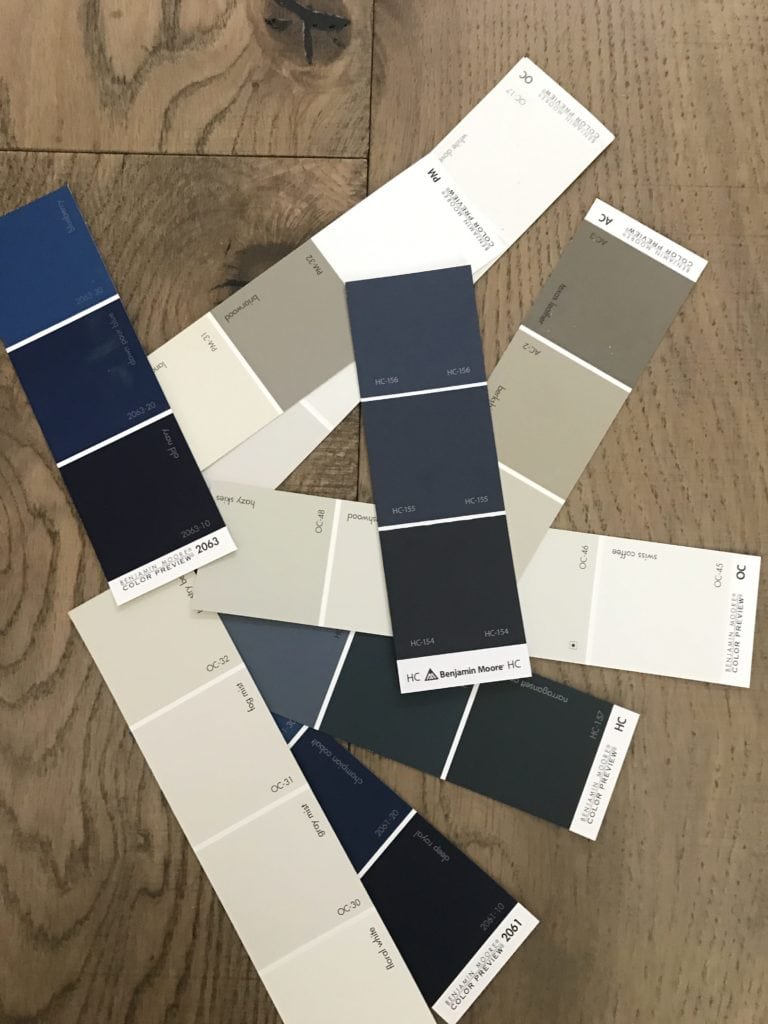 After finishing the ceiling painting, I headed to the pool before getting ready and heading to our brother-in-law's birthday party.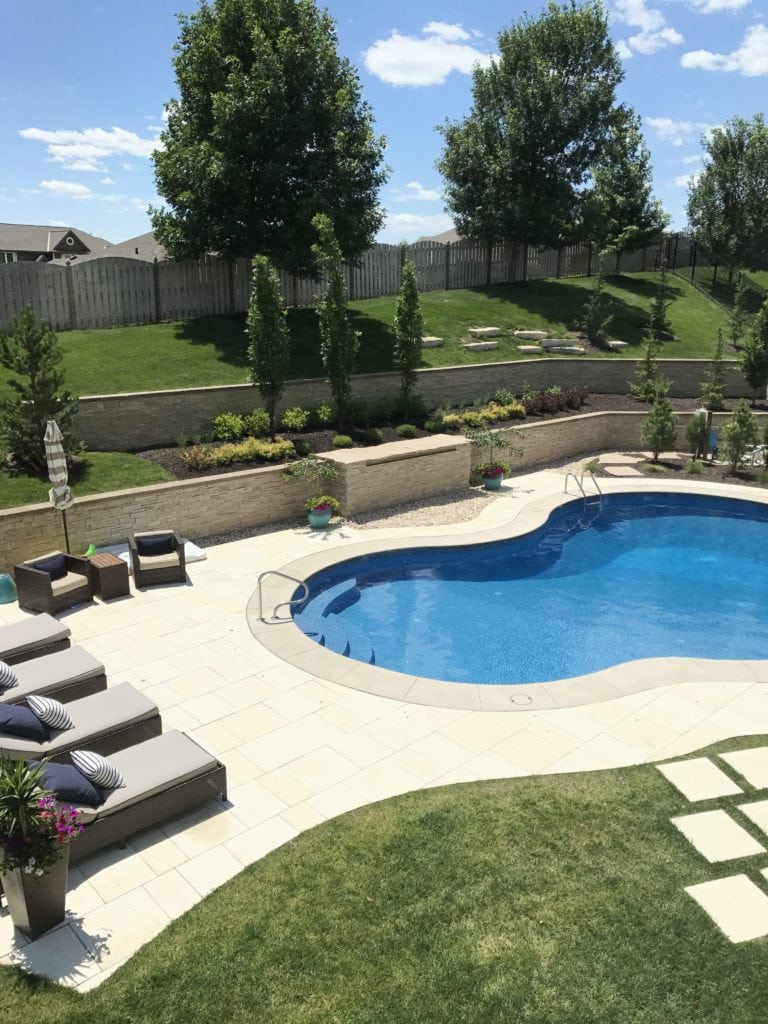 I seriously can't stop laughing at this picture. We gave Pat the "Old Dude" necklace (it was leftover from Kurtis' 40th). We also gave him the Yankees hat (Kurtis was in NY this week and picked it up outside of the stadium). So, Pat gave his best street cred pose for the camera. I'm still laughing! His party was a total blast and we had such a fun time celebrating his 50th birthday!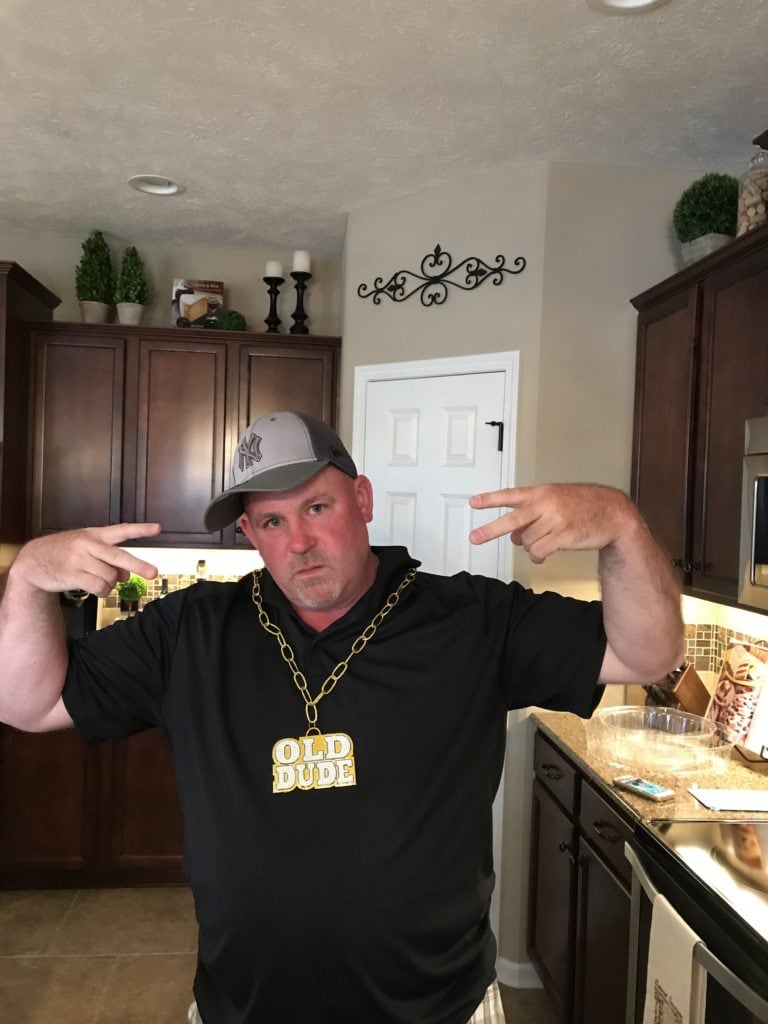 Our newest tenants were supposed to arrive last night so we spent Sunday morning making sure everything was extra clean and ready to go! It's such a relief to say we're officially at 100% occupancy!
I mentioned last week that we had some tree damage after the bad storms we got. It turns out it was even a little worse than we thought. Which is partially why I trimmed trees on Friday. But on Sunday, we had to work on some broken branches that were up 20+ feet in the air. I was cleaning the courtyard and noticed that all the paint had been scraped off the rain gutter on our second story in this section due to a branch that was partially broken. After about 20 minutes with Kurtis on a ladder, I decided it was best we leave the rest to the pros, so hopefully we can get someone out this week.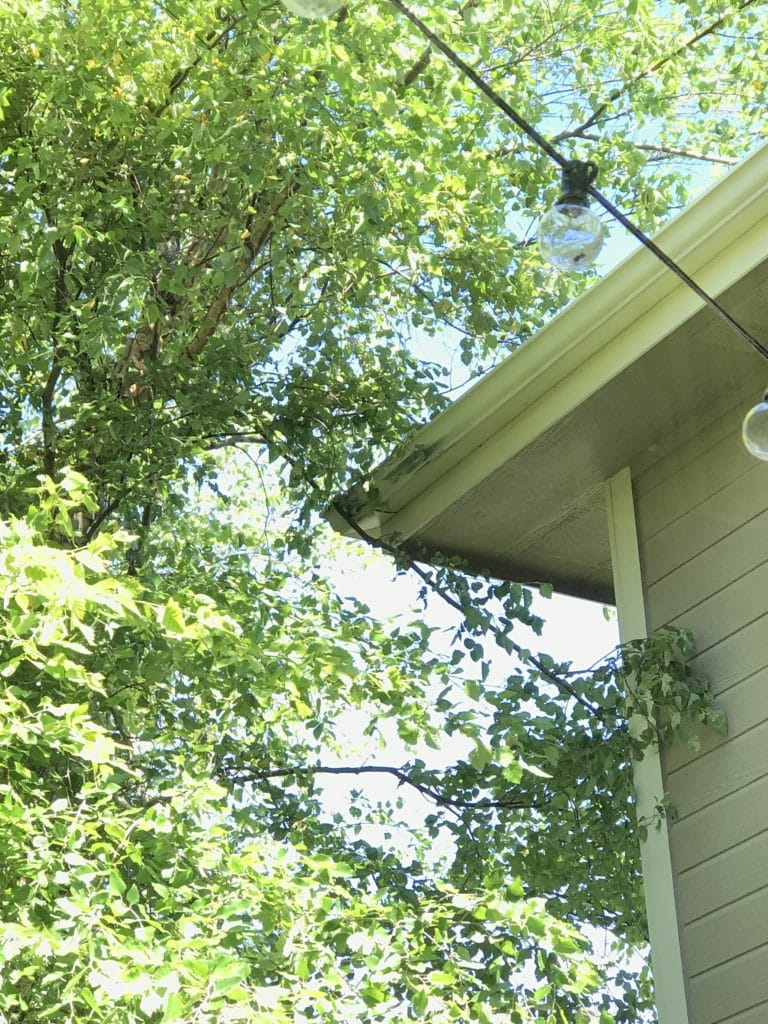 We then headed out for a late lunch with a little sushi happy hour at Hiro 88. The weather was insanely beautiful all weekend and only ended up hitting 75 degrees or so yesterday. Perfect patio weather!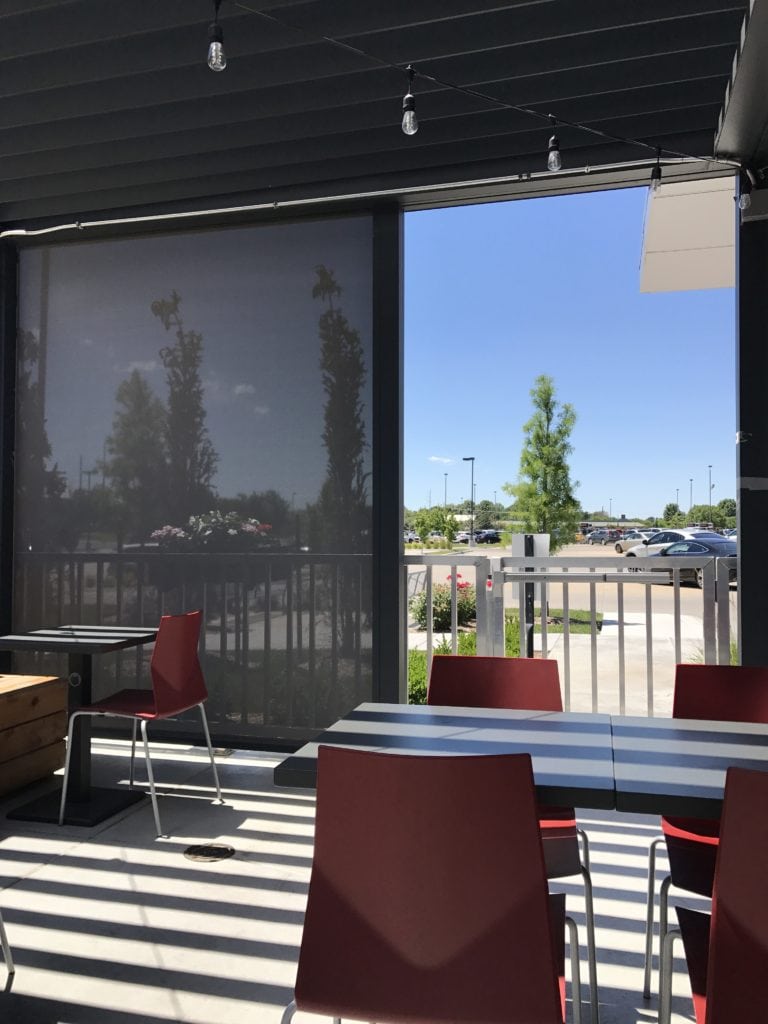 Our friend Nancy (one of the ones that stayed here last weekend) sent me this recipe for Italian Chicken Sheet Pan Supper because she thought it was something we may like. As soon as I read the ingredients, I immediately agreed, and I'm planning to make it for dinner tonight! I'll be sure to let you all know how it goes! Wondering if it would be weird if I add some basil from my herb garden? All you cooking pros, let me know!!
Sunday afternoon, I shared one of my favorite recent outfits on my Instagram. And if you're interested, me and a few of my blogging friends also have a $150 Nordstrom gift card giveaway that is open now until 6/27 at 1pm EST. There are only six other co-hosts, so this isn't one of those endless loop giveaways that are out there so frequently! Just a fun way to get a little summer wardrobe spending money and there aren't a ton of entries so you should all submit an entry!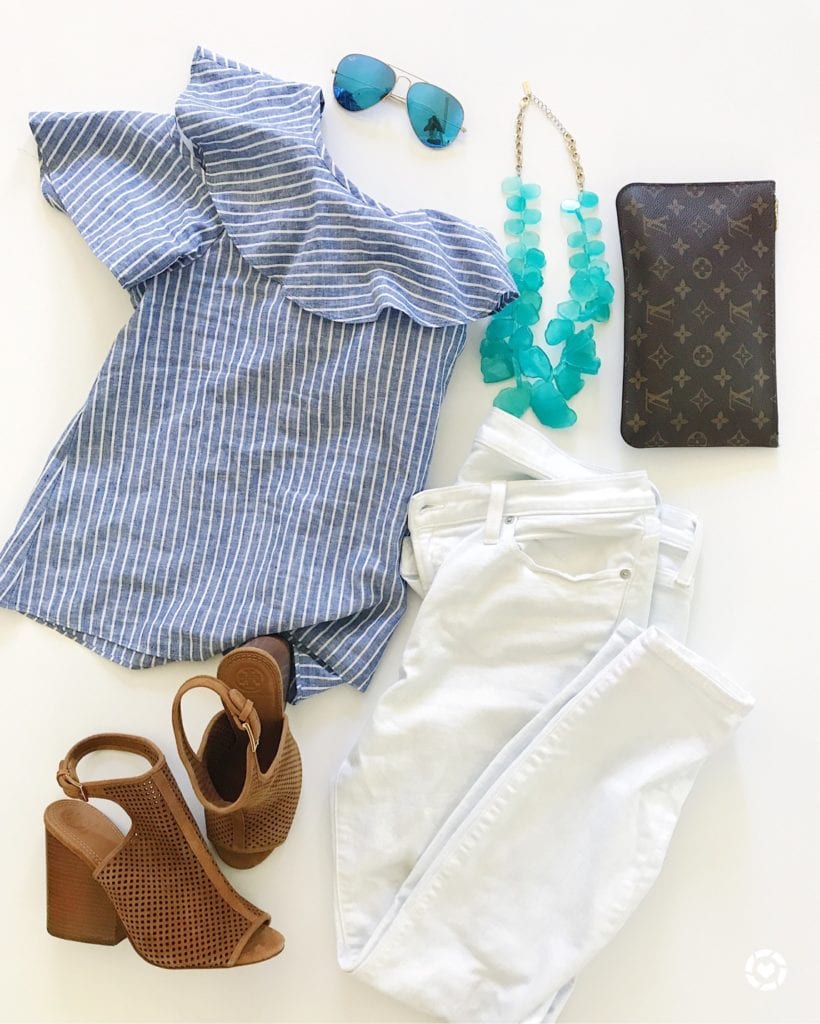 Striped One-Shoulder Top (also here) | Favorite White Jeans | "Seaglass" Bib Necklace | Sunglasses | LV Clutch | Suede Booties
I'll be back tomorrow with a fun summer tablescape idea! Have a great start to your week!
If you would like to follow along on more of my home decor, DIY, lifestyle, travel and other posts, I'd love to have you follow me on any of the following:
Pinterest / Instagram / Facebook / Twitter / Google+
disclosure: some affiliate links used