Happy Tuesday! I hope you all had a great weekend! Ours was spent working a bunch around the house in order to get ready for my mom and her college roommate friends arriving this week! Turns out, my dad, our five family friends, my brother, two aunts, an uncle and cousin are all going to be coming as well. So things shouldn't be crazy at all 😉
Thursday afternoon, we signed the lease for our latest rental! I'll be sharing the full before and after tour later this week, but we were so happy to get a lease signed within a few days of showing it! And, the tenant requested a two year lease! I celebrated with my first Starbucks in about a month (I did the lease agreement meeting without Kurtis)! The fact I hadn't been in over a month felt documentable. And I splurged on a major calorie/diet buster.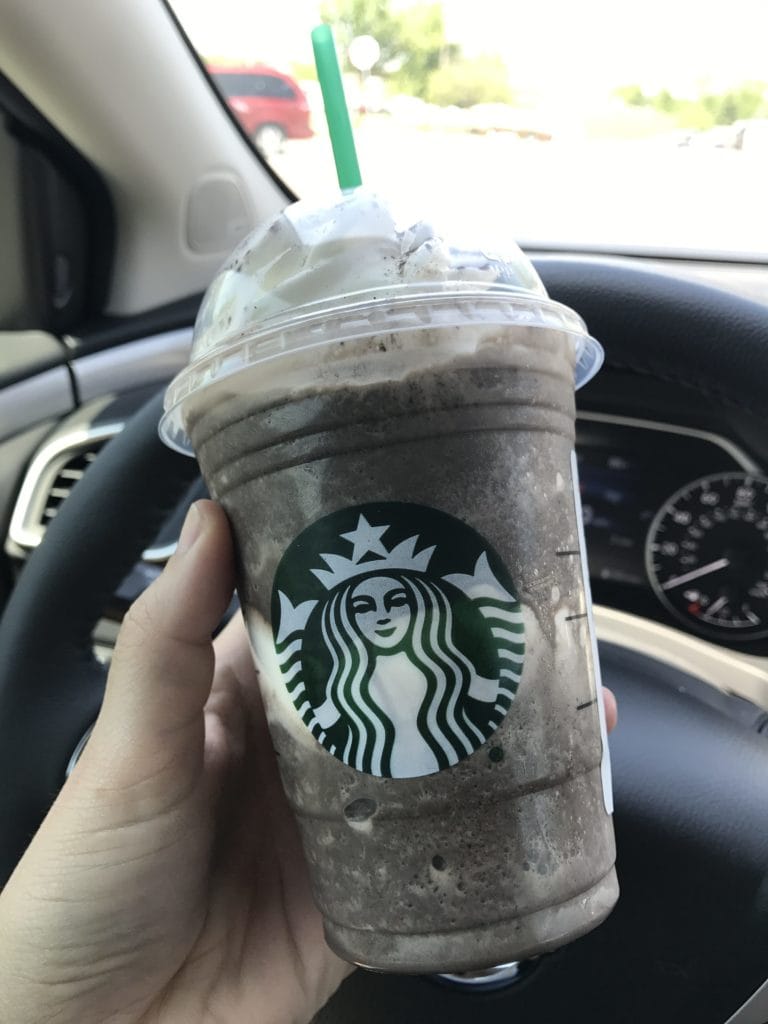 Friday night, Kurtis' mom was in town so we headed to my sister-in-laws for grilled chicken, peppers and stuffing. As always, it was so delicious. We're always talking so much that I forget to take pictures!
I bought a bunch more flowers for planters by the pool. Because we didn't have enough yet 😉 I'll share the finished products once they have a little more time to grow. I also wrapped up our planter on the front porch, so things should be looking good soon!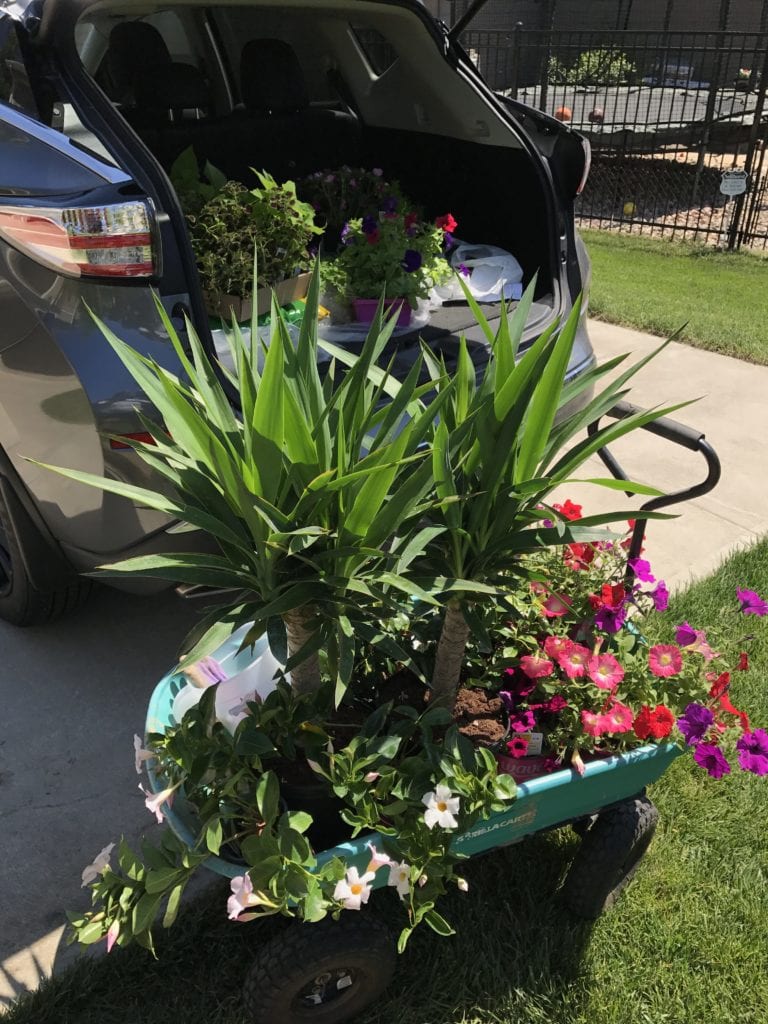 The planters out front have started to take off, but the roses got annihilated with the rain storm yesterday.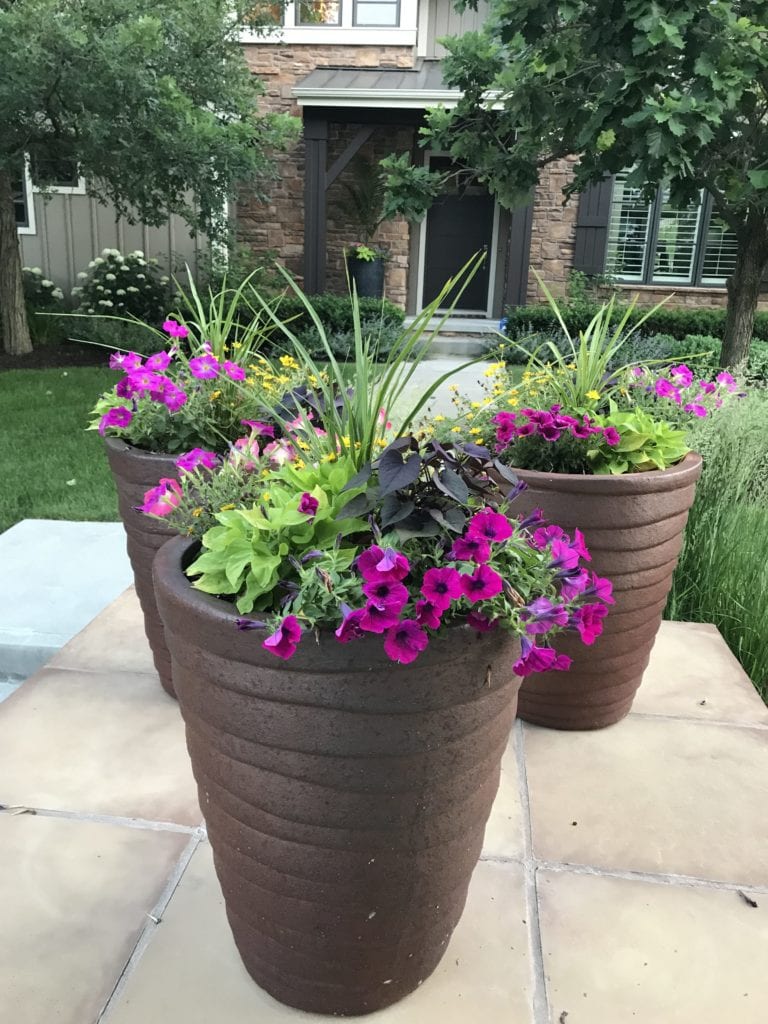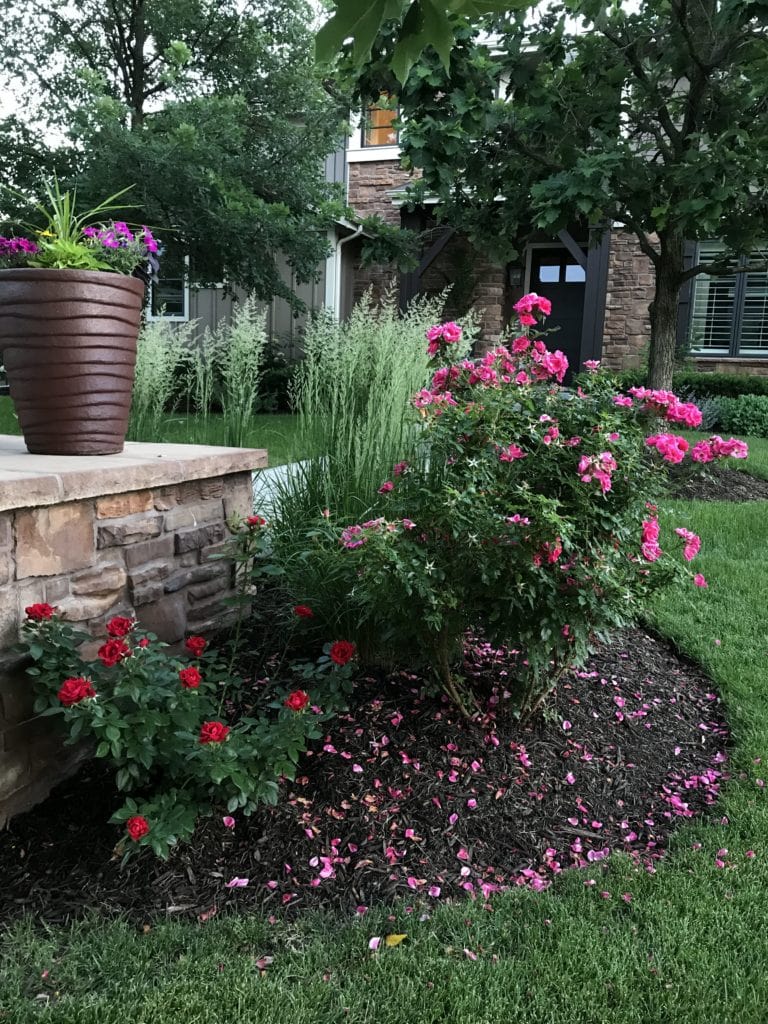 My Annabelle hydrangeas started blooming this week and look so good. They are getting HUGE!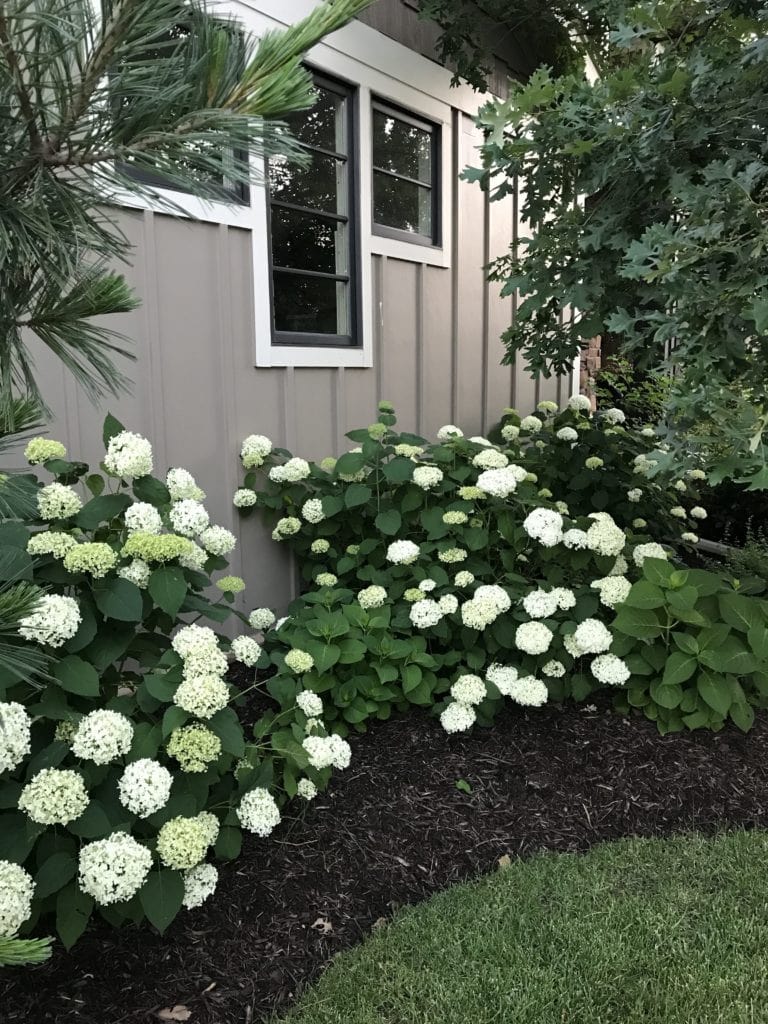 If you follow me on Instagram, you saw in my stories that I was a working crazy women in our home office this weekend. Saturday morning I got up and started painting in the office. I'm loving how the Simply White looks next to the Hale Navy! Can you believe that other color (Behr Castle Path) is the one we have in most of our other living areas on the main level? It just looks so much darker in the office, even with the two walls of windows/doors.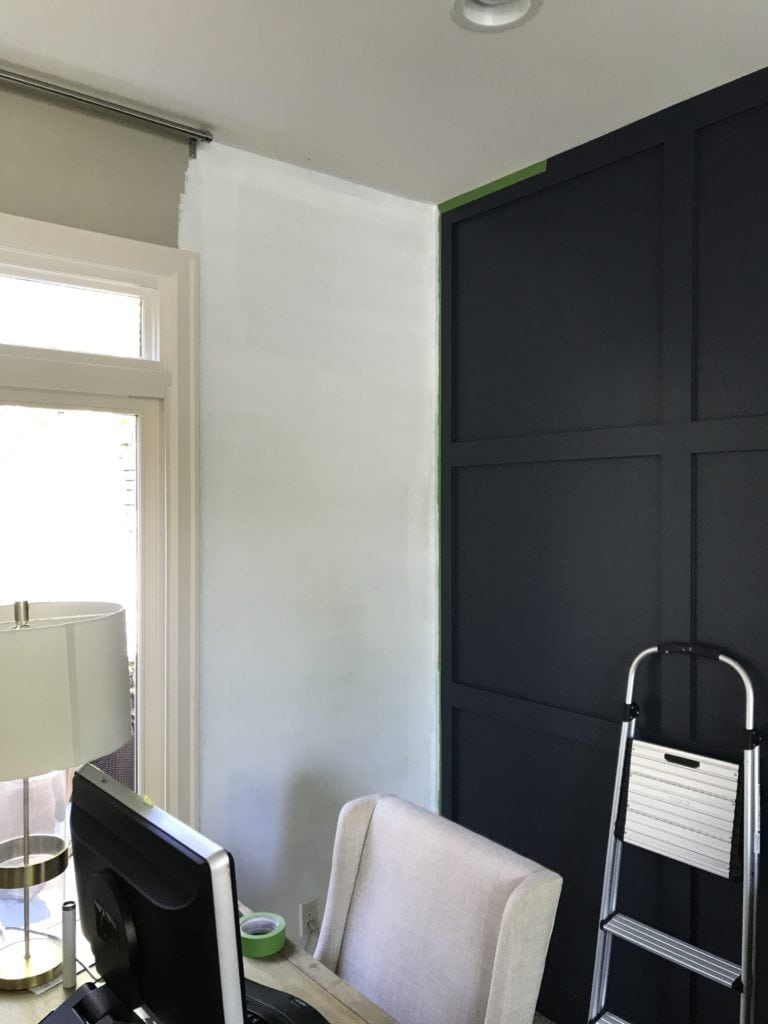 I got a second coat of paint on the part of the walls I had already painted in the office. I'm thinking it still needs a third coat for the best coverage. I still have to paint the north wall, the ceiling and finish the trim. I started on more of the trim and kinda went wild. I actually got a lot more done than I had planned to because it looked so good once I got going. The trim is also Benjamin Moore Simply White, but in a semi-gloss finish rather than eggshell.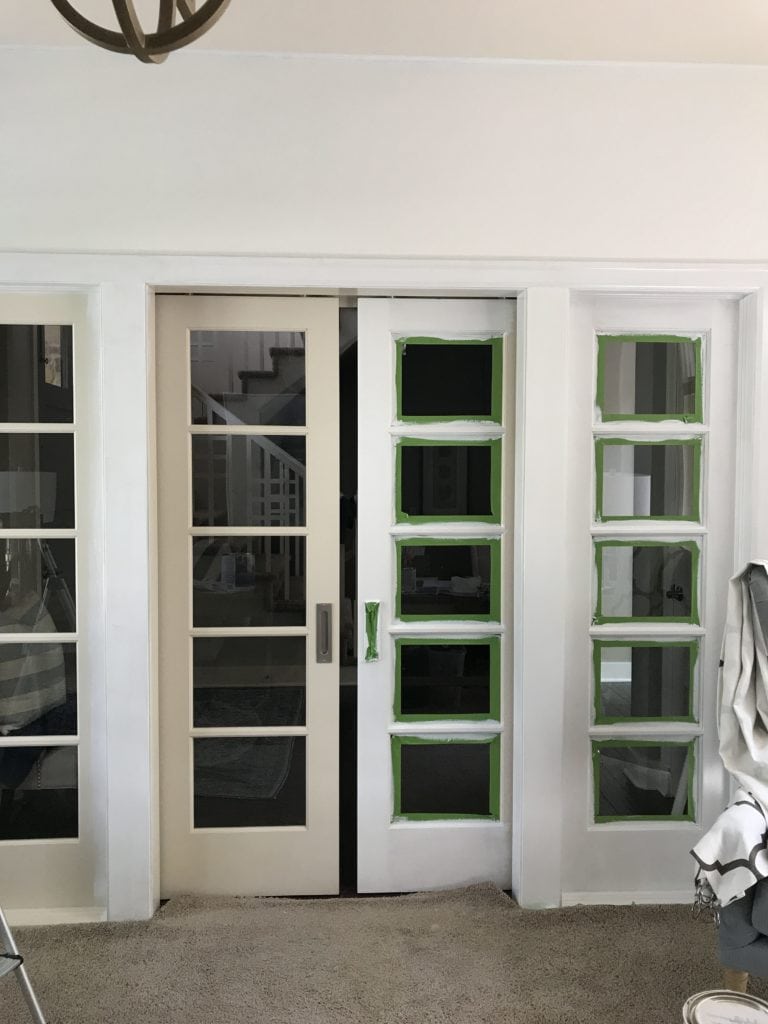 I can't believe the difference in the trim colors, even with only one coat! I'm still trying to decide if I hang the drapes back up or not.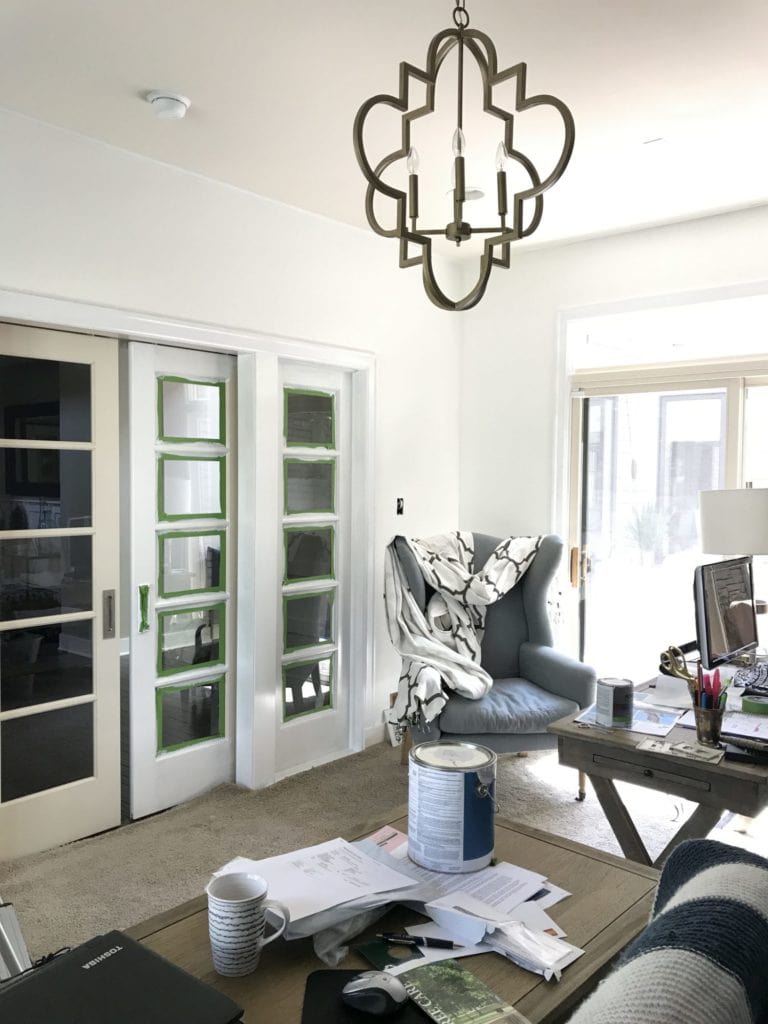 After all of that hard work, I headed to the pool (and took a shameless selfie). Clearly I hadn't brushed my hair much yet 😉 But, I finally wore the ruffle one-shoulder bathing suit from a Wednesday Watch List I featured a while back!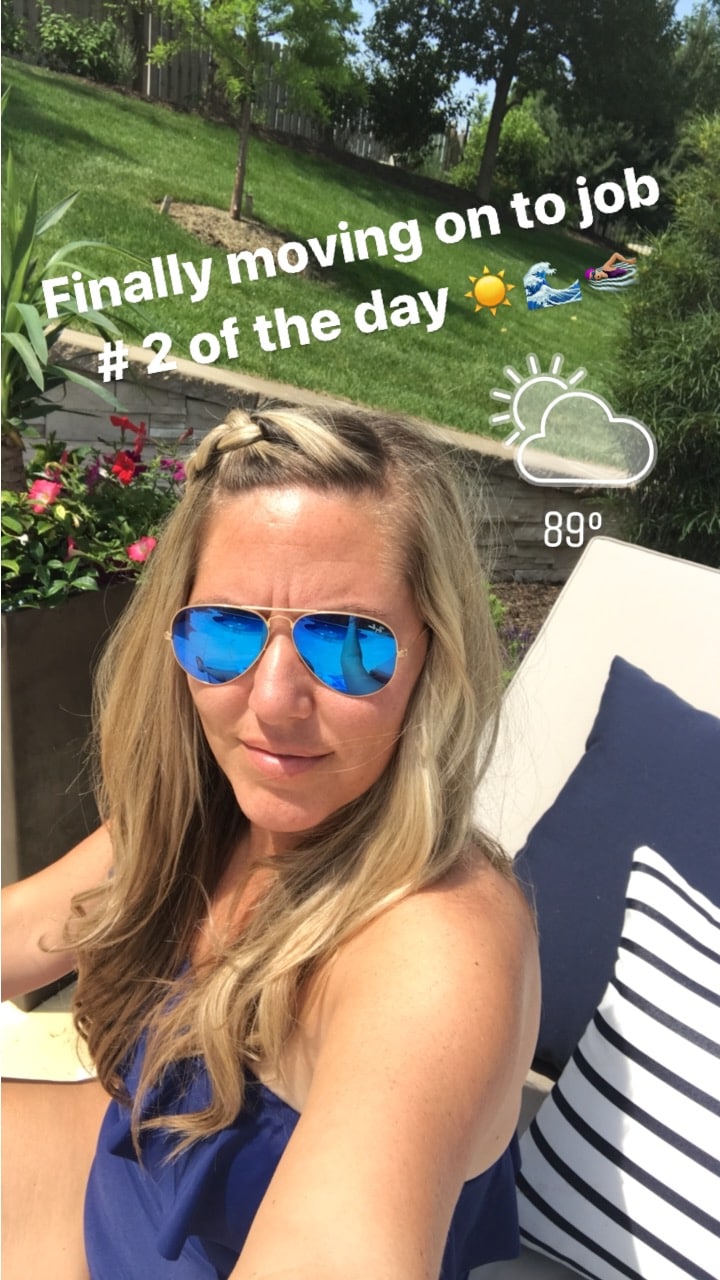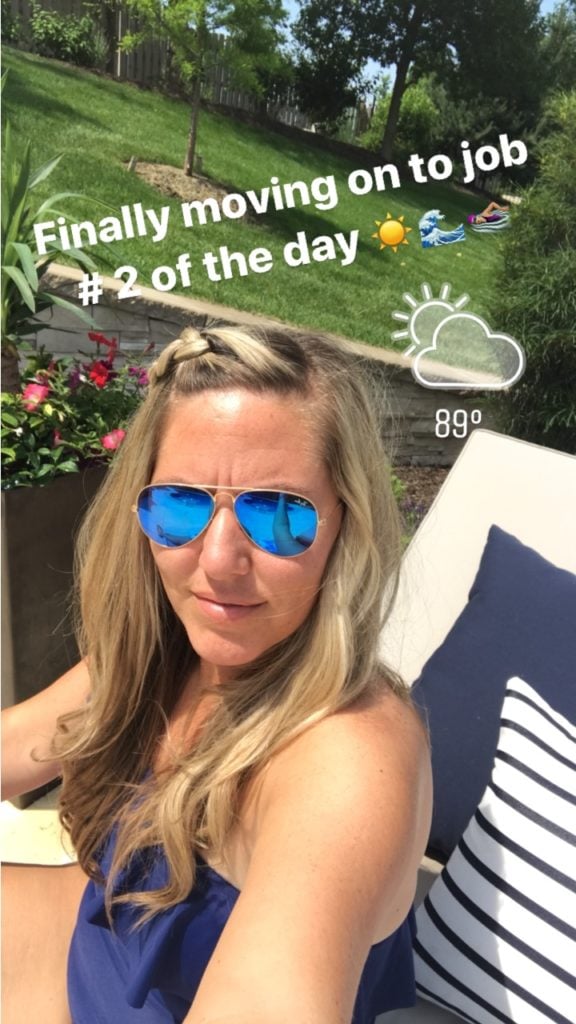 Jill and Nick came over later that afternoon, and then a few other neighbors wandered over as well. It was over 90 degrees by the end of the day and amazing pool weather! We then headed to dinner with Jill and Nick. We were all craving wings so we headed out!
Kurtis and I ended the night watching the newest season of House of Cards but only made it through less than one episode because Kurtis feel asleep. Obviously the show was super riveting 😉
This is such a frivolous purchase, but as soon as I saw this glow-in-the-dark inflatable swan, I had to have it. I love that it's neutral during the day (I'm kind of over the pink flamingo we had last year), but has a fun vibe at night! Can't wait to see it in action!
I think I mentioned this a few weeks back, but the boy cats have learned how to open our screen door to get outside. Kurtis finally had to install this exterior lock on the screen door to keep them inside. They love it…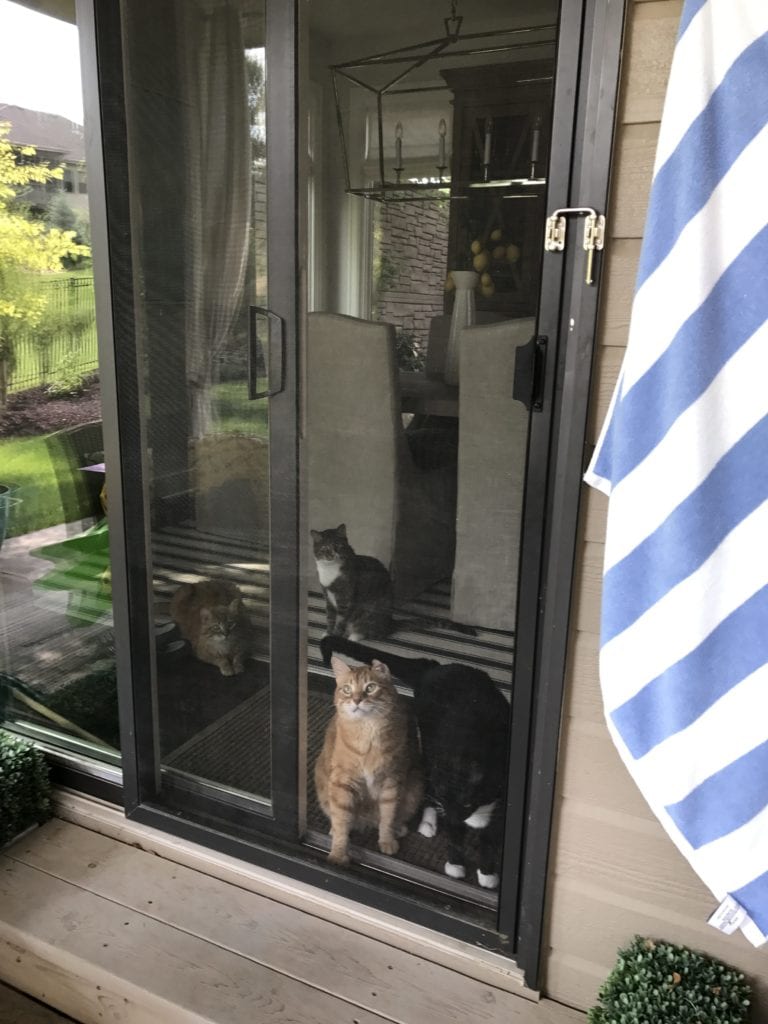 Now, here's a little dose of reality for you. I shared this photo of our guest bedroom in yesterday's summer home tour.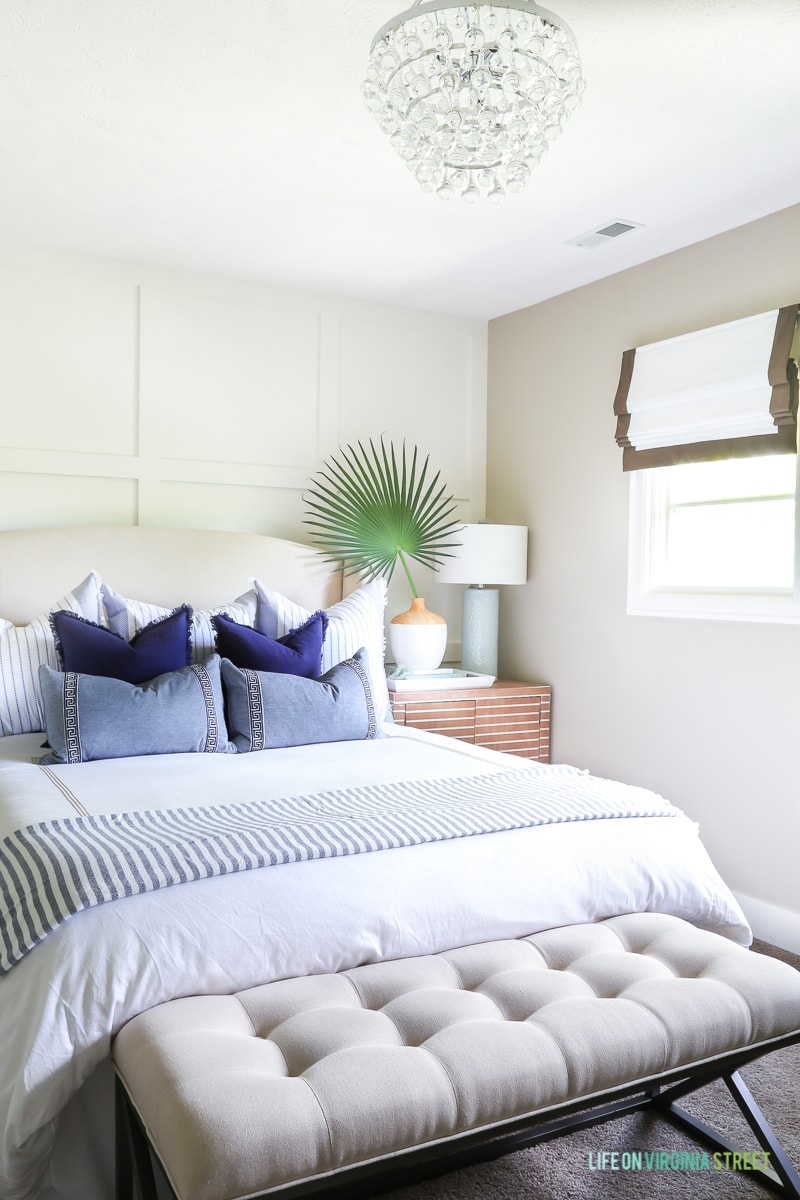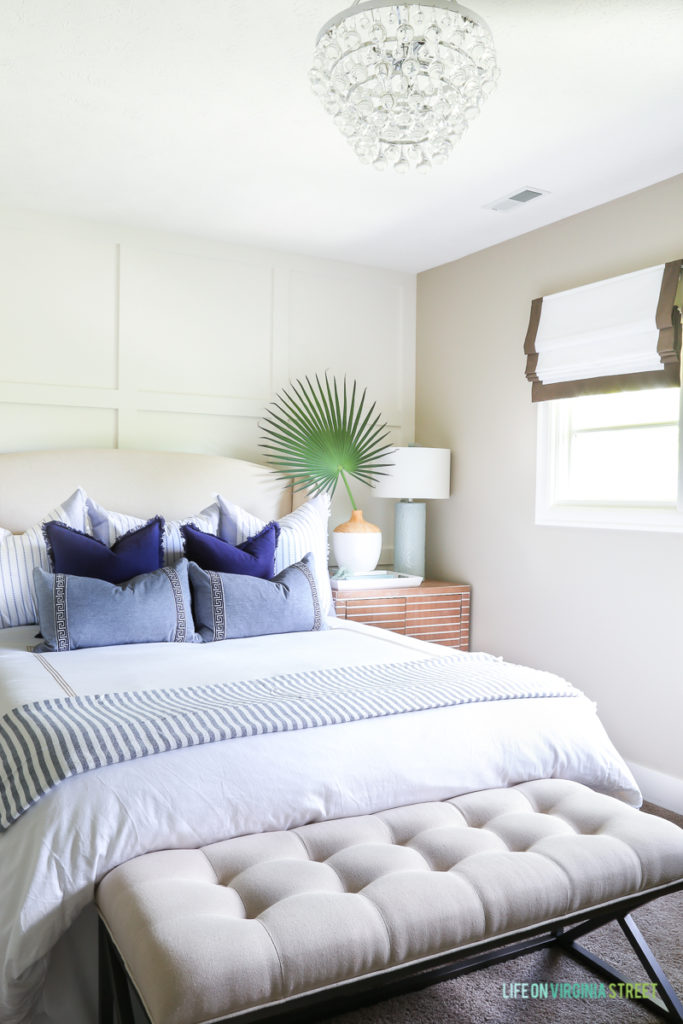 And up until yesterday, here was the view behind the closet door on the left of that photo. Yikes. With our guests arriving this week, it wasn't going to cut it.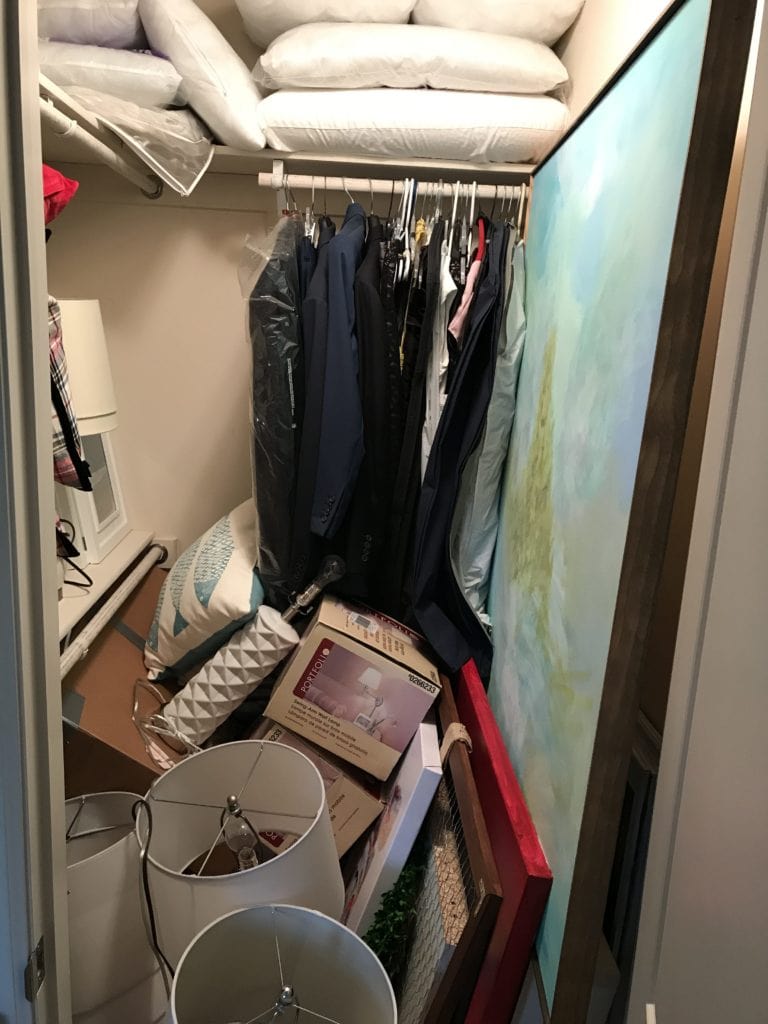 Kurtis had added drywall to a section under our stairs in the basement so I could store all my oversized artwork and IKEA desktops I wasn't using. So, after about 25 times up and down two flights of stairs, it now looks like this. Not great, but at least presentable, and there's enough room to put at least one open suitcase on the floor.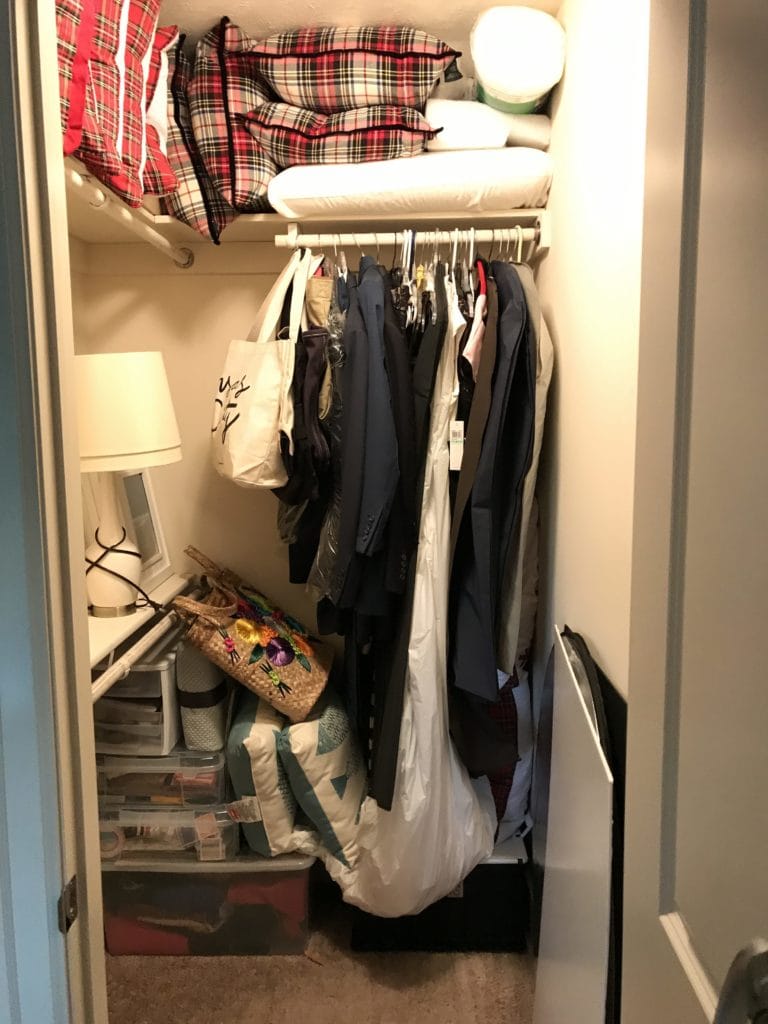 My mom gets in tonight and then most of the guests arrive tomorrow. We're excited for everyone to get here to enjoy the pool! Have a great week everyone!
If you would like to follow along on more of my home decor, DIY, lifestyle, travel and other posts, I'd love to have you follow me on any of the following:
Pinterest / Instagram / Facebook / Twitter / Google+
disclosure: some affiliate links used