I hope you all had a great weekend, and even a slice of the beautiful weather we had in Omaha!
We have a new favorite happy hour spot in Omaha on Friday afternoons. It's called "our backyard".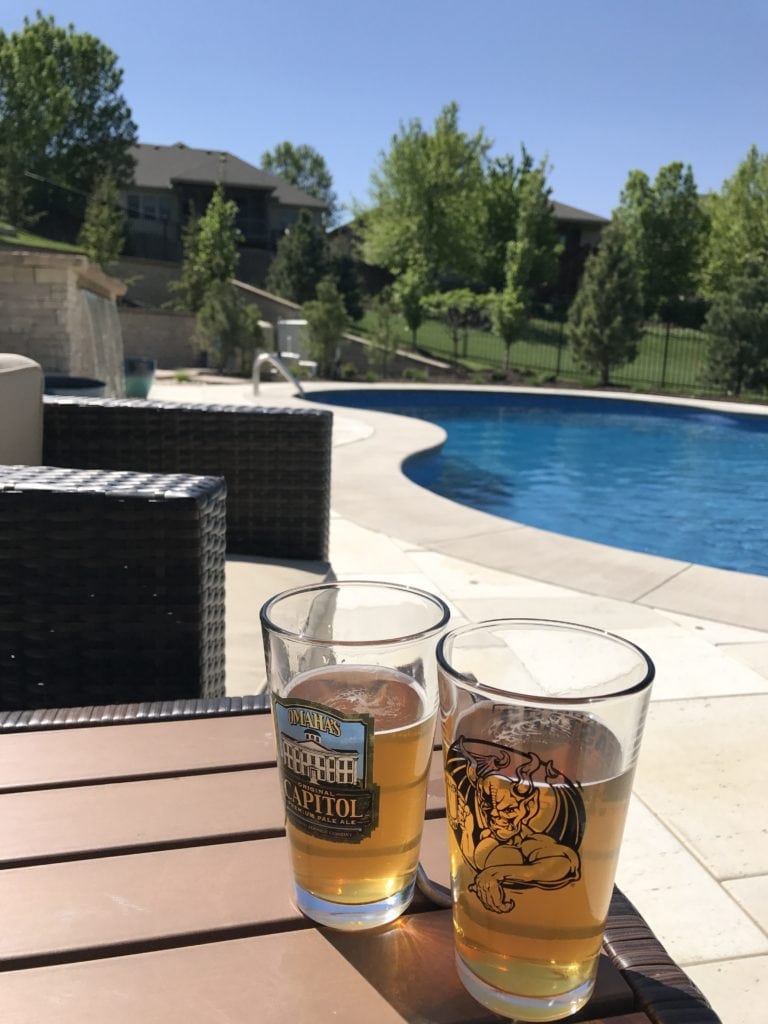 I finally made some new pillows for summer! This pictures is pretty dark, but I love that the fabric mimics the reflections in the pool outside. I'm obsessed. I'll share more once I actually find a fabric I can pair with it. Most times, I don't plan that far ahead when I buy a fabric. I used this fabric and I'm so in love. I thought Kurtis would actually hate it, but he likes it!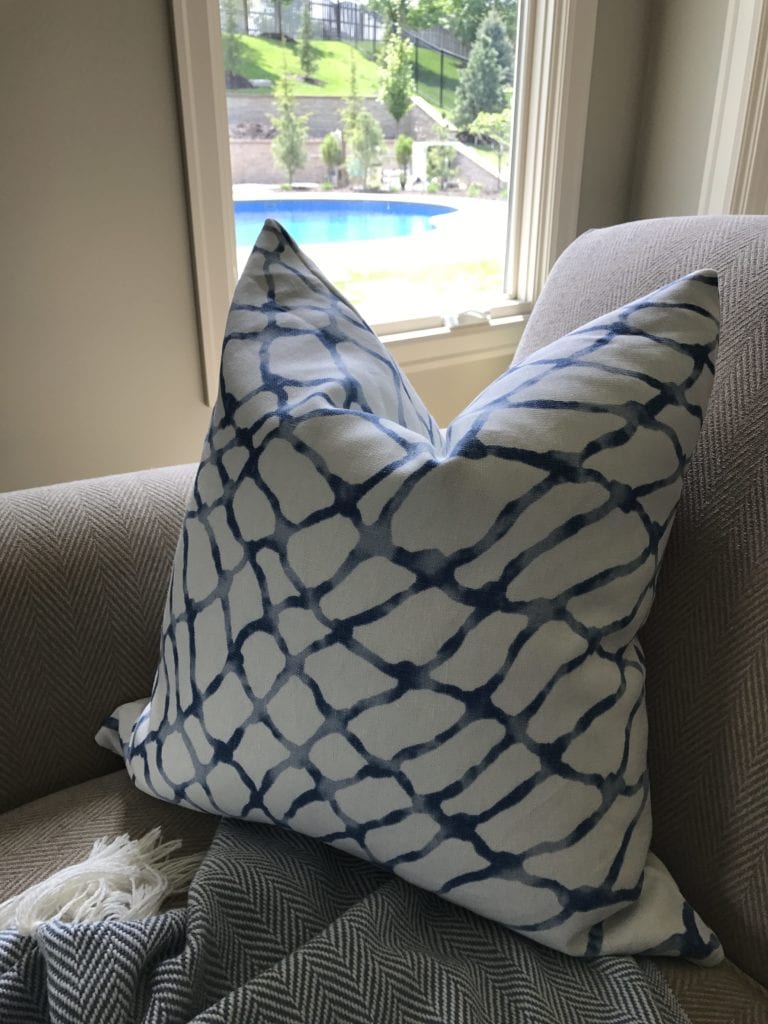 My sewing buddies were huge helps on this one…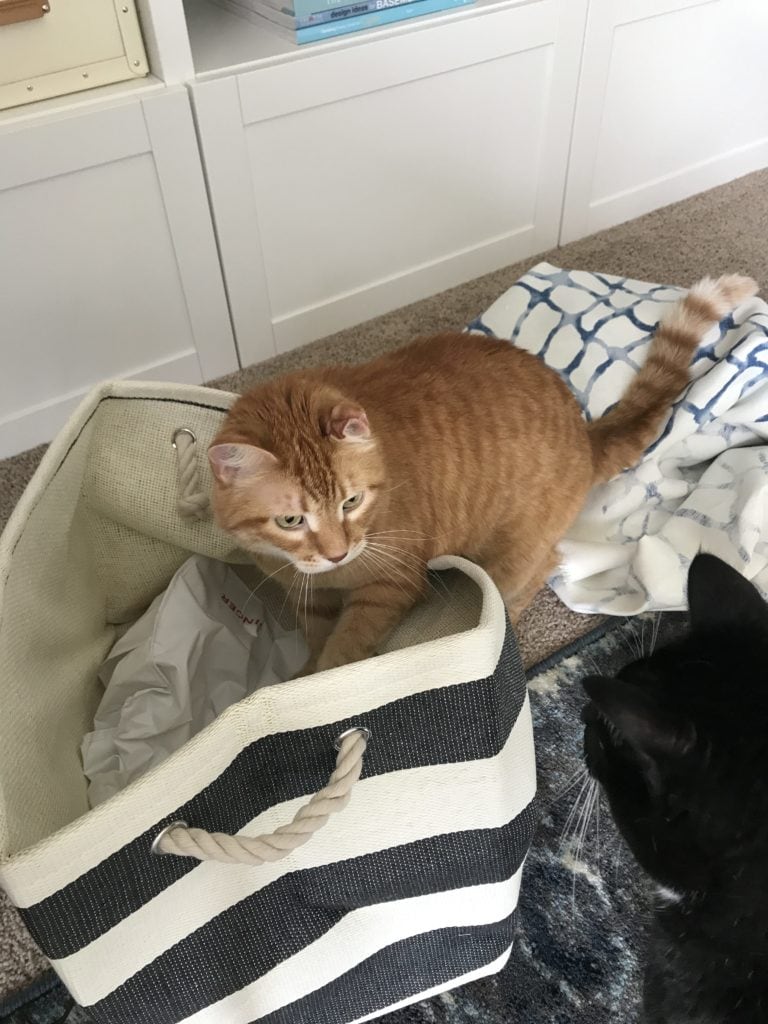 Friday night we watched Mad Men and then swung over to a neighbor's house. This is a terrible picture, but I love their new outdoor fireplace. They used the same stone we have on our fireplace wall and it looks so good there!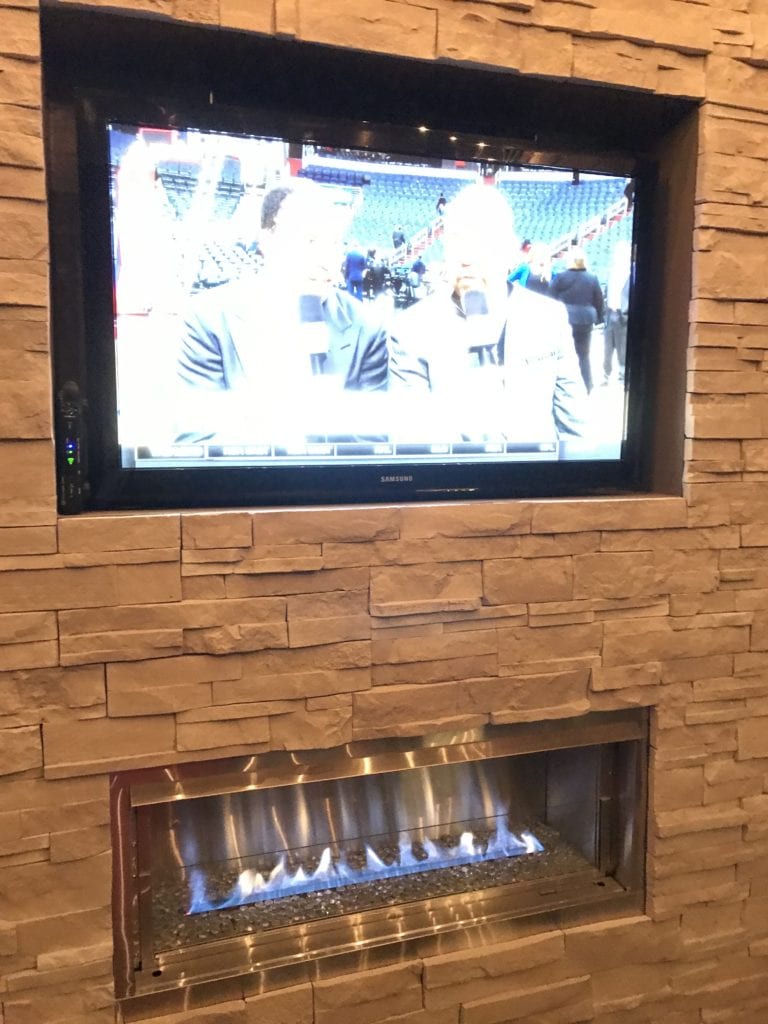 I shared this pic (from this post) on my Instagram and Facebook and you guys all gave such great advice and tips on our upcoming trip to Rome and the Amalfi Coast. But, if you don't follow me there (or if you're going soon check out those posts and all the great comments), be sure to leave me a comment on this post with any additional ideas. We still need to wrap up some of our plans!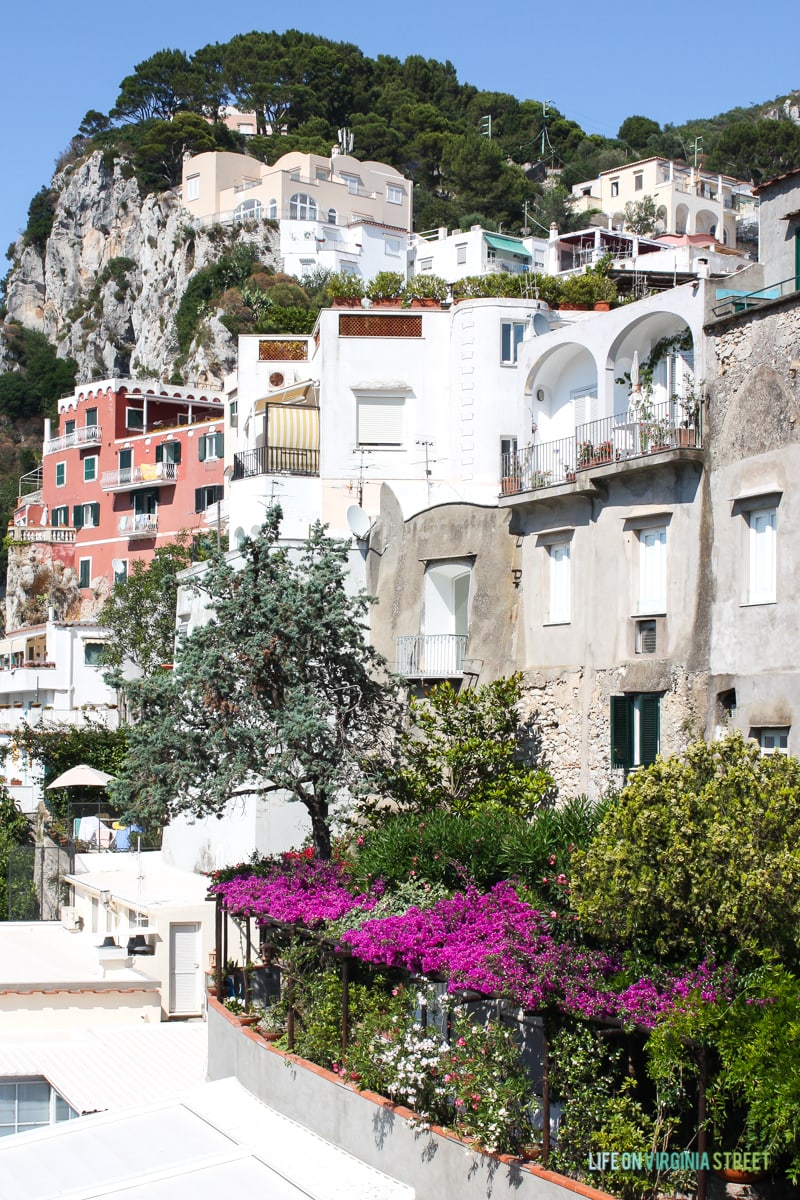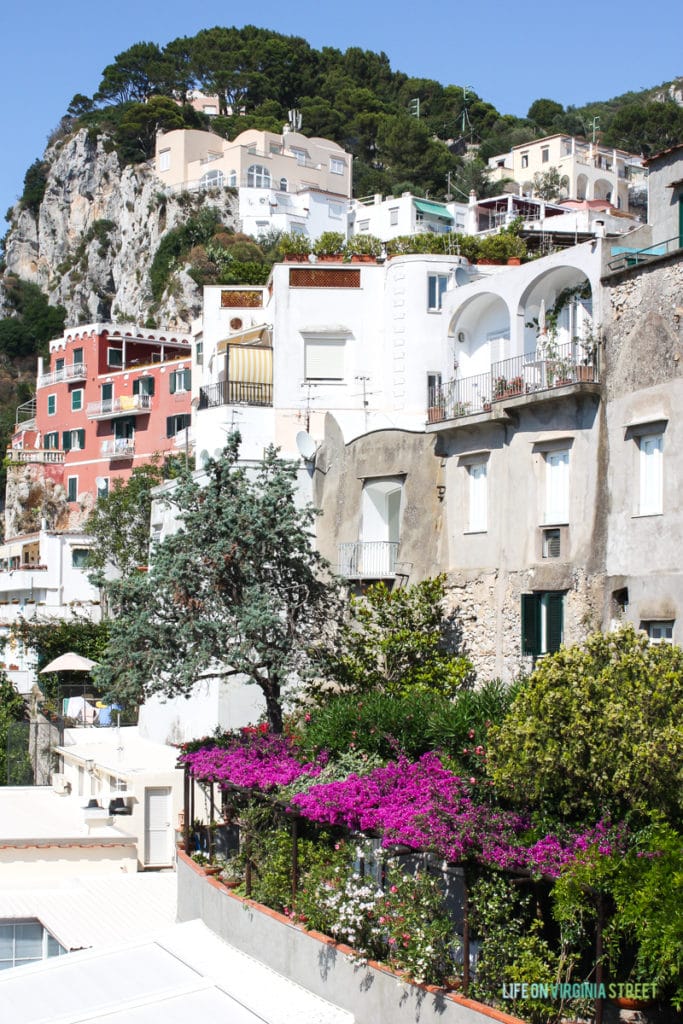 Saturday we did some work at the rental (the floors finally go in today!) and then did some work around the yard. I've been working on cleaning up our covered patio. Since it's semi-protected, it collects a lot of crap – both in the form of extra furniture we put there and elements from outside.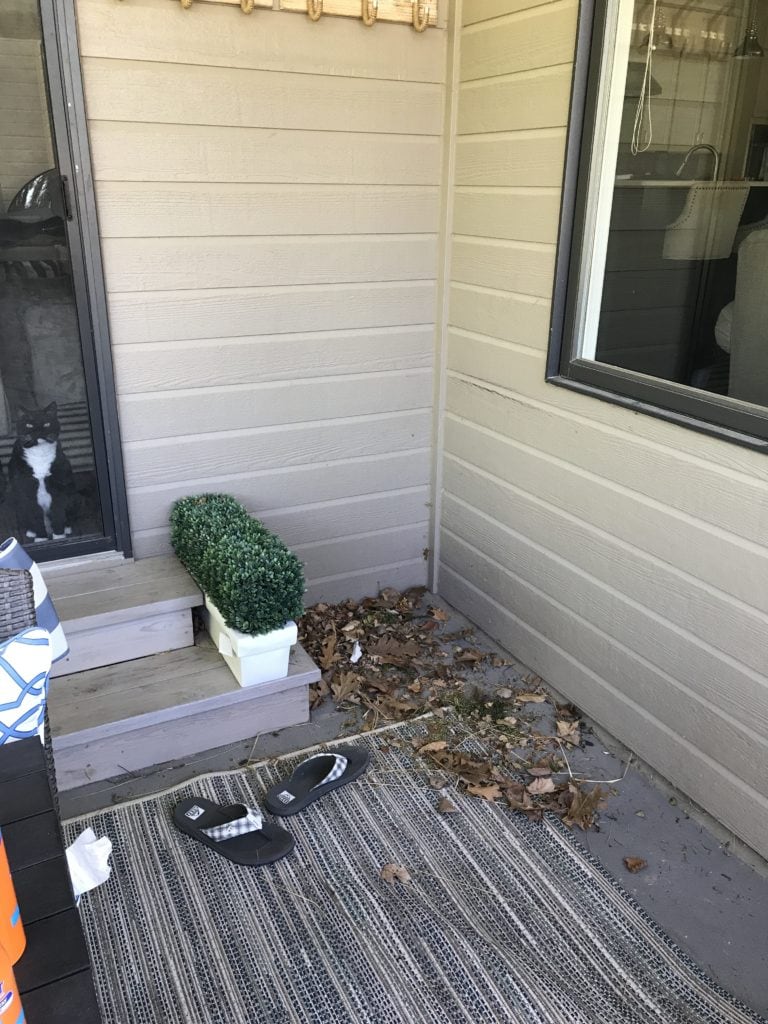 Saturday afternoon we finally got to celebrate Kurtis' 40th with Jill and Nick with some pool time.
We then all headed to Twin Peaks. If you're not familiar with it, it's like the modern day Hooters but they legit have great wings and the coldest beer ever. Jill and I are usually the only women there but we actually love their patio and food/beer. Here's Kurtis in his element. Good weather, beer, queso, and good friends.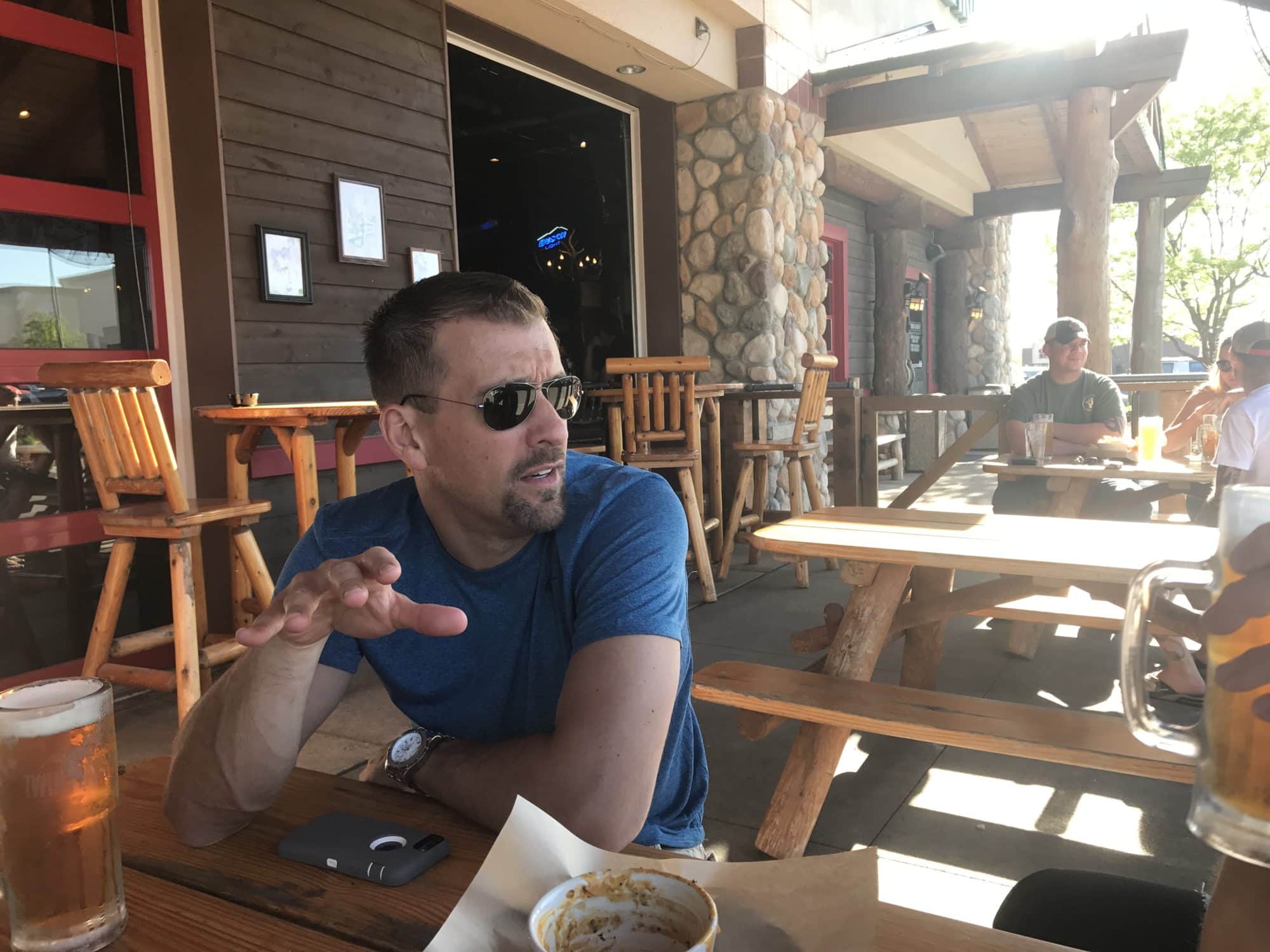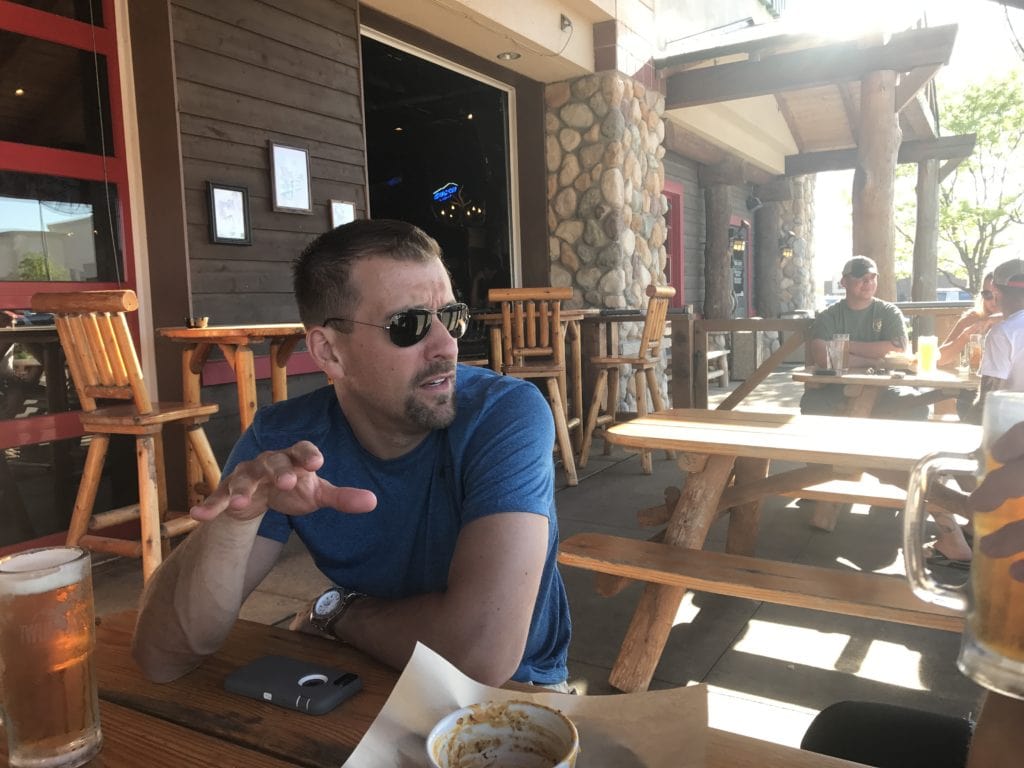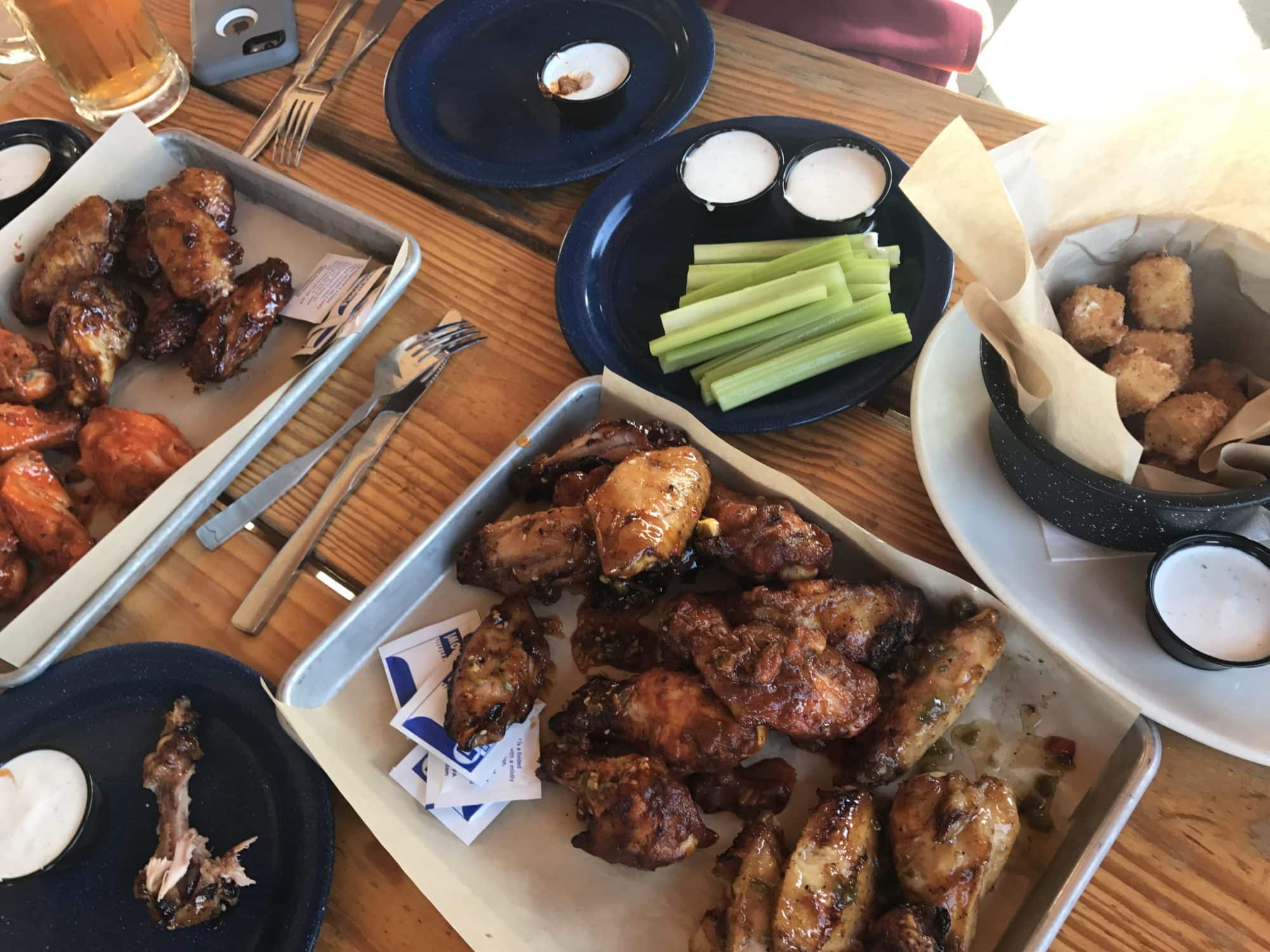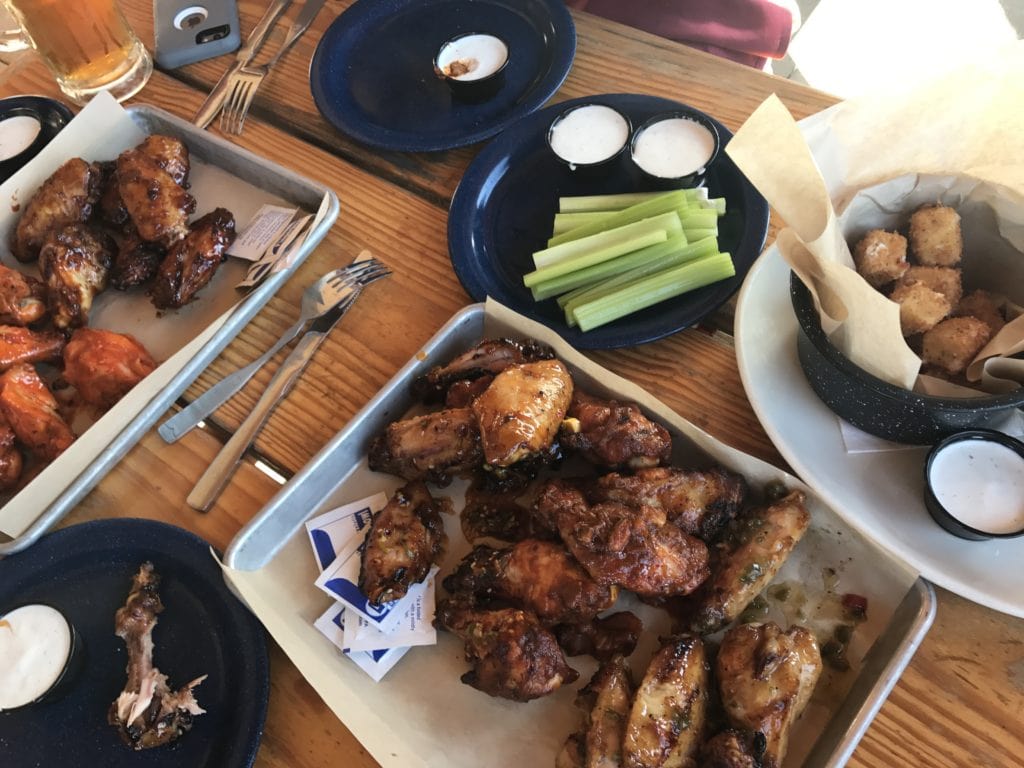 Afterwards, we headed to Copacabana, which is a cigar bar pretty close to our house. We had never been before but Jill and Nick love going, so we decided to give it a try. When we arrived, I think we were the only people there (we act older than the old people). As we were leaving around 10, a really great swing band started playing but we were all ready to be done for the night. The place was packed at that point and we remembered that this is probably the time people actually go out on a Saturday night. Not us 😉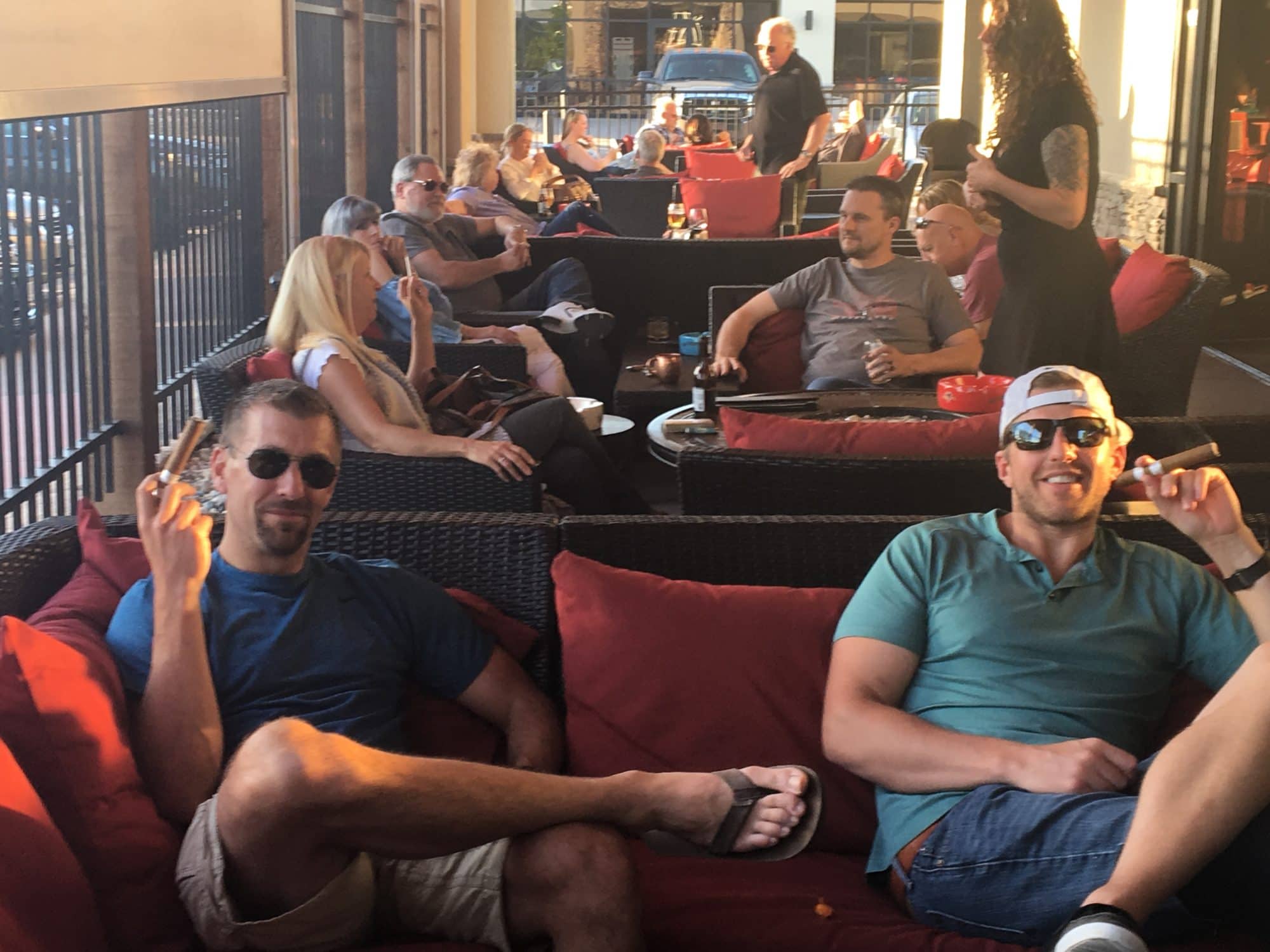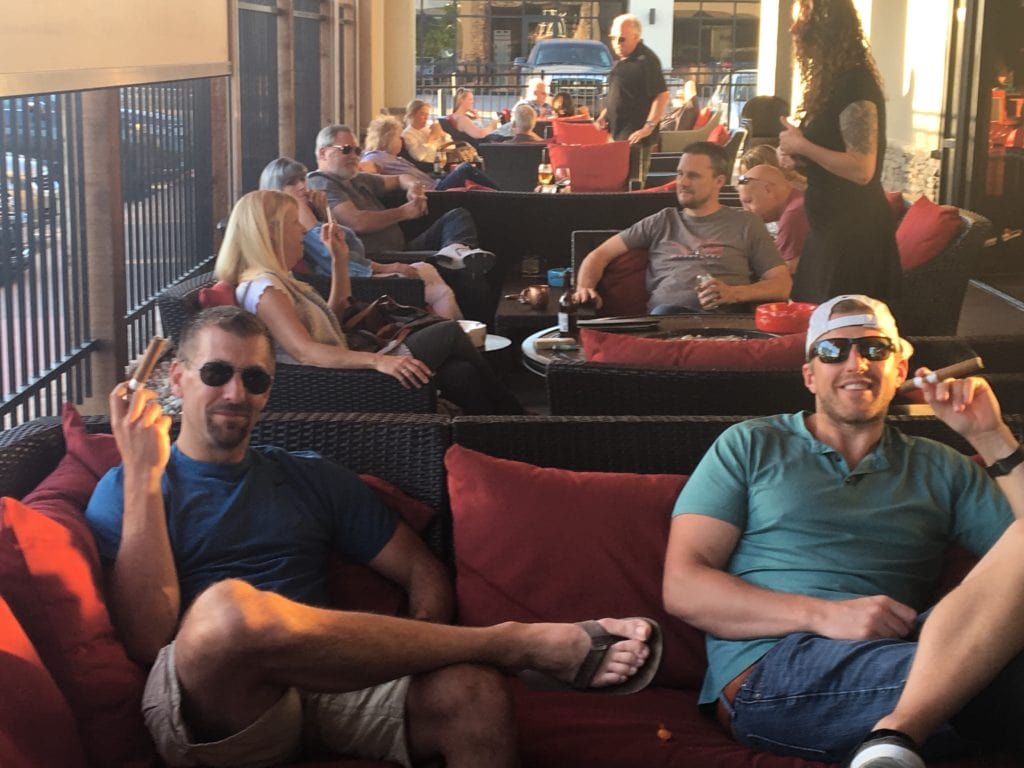 A few updates around our house. Most of which don't warrant a full post on their own. 😉 These are also just iPhone pics so not the greatest quality.
These lemon tree stems are from Pottery Barn, but it looks like they're already sold out online. I found mine at our local store so maybe you'll have luck there. This isn't the right vase for them (it's one I've had for awhile from HomeGoods), but I love the punch of yellow in our dining room!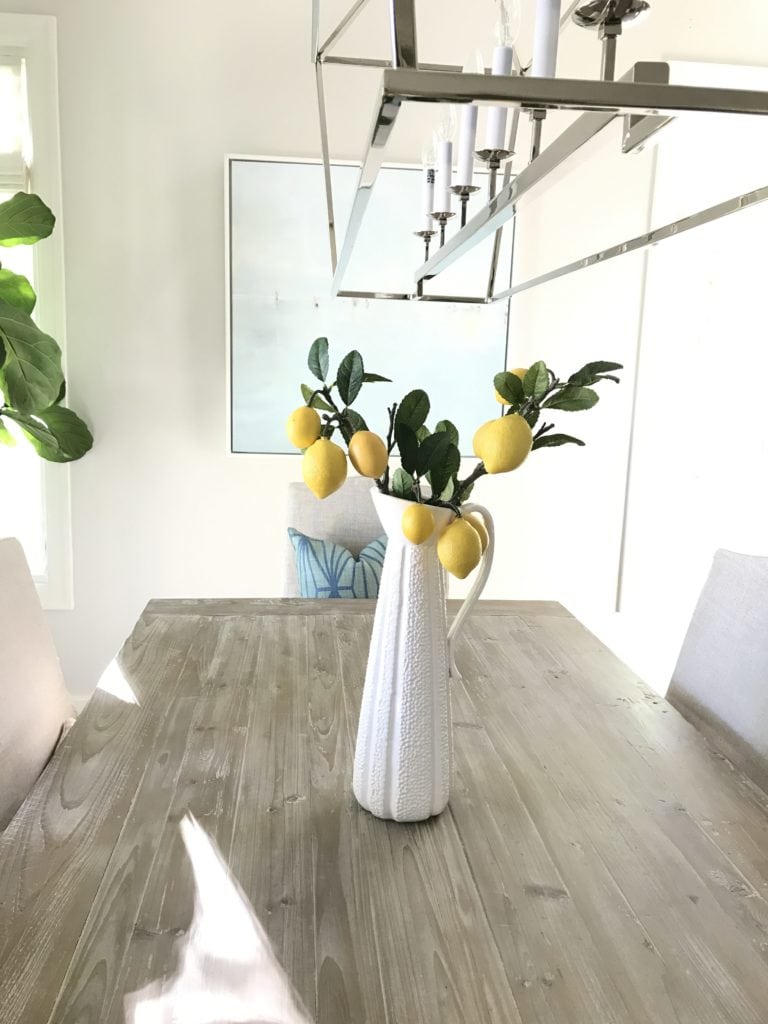 I've had this vase sitting empty on our mantle for about three months. I finally added these faux greens and I love how it turned out! For those interested, I have three stems in the vase.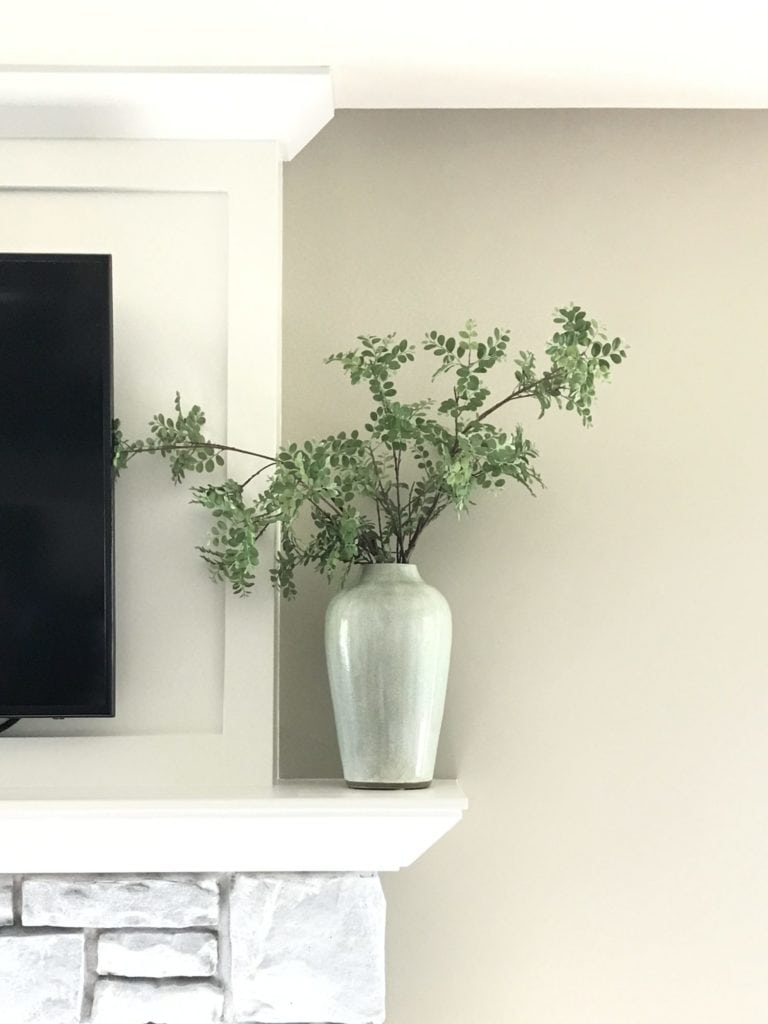 Sunday was unbelievably beautiful! It started off a bit windy but by the end of the day, it was seriously perfect. 87 degrees, no clouds, and the wind had finally died down.
In the morning, I spent a few hours planting and getting more planters ready. The ones by the pool look a bit wimpy now, but I know in about two weeks, they'll already be pretty full. I moved the oleander out to this area (and away from our courtyard where the cats get to go out) thanks to all of your advice! I had no idea it could be so toxic! Note to self: don't buy it again in future years.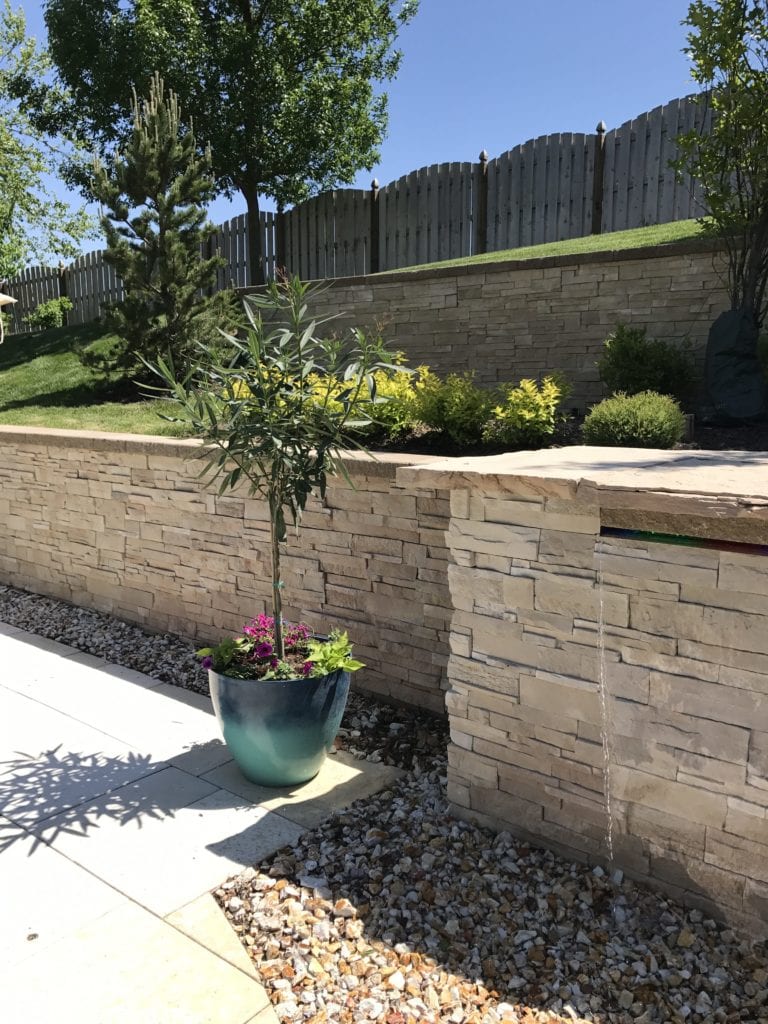 We also got our cabana curtains up on the covered patio (we used these ceiling curtain rods). It was so windy thought they basically turn into giant parachutes since we have to tie them up 😉 But I forgot just how much I love them in this space! They soften it all so much, and make it feel so much more glamorous than in really is!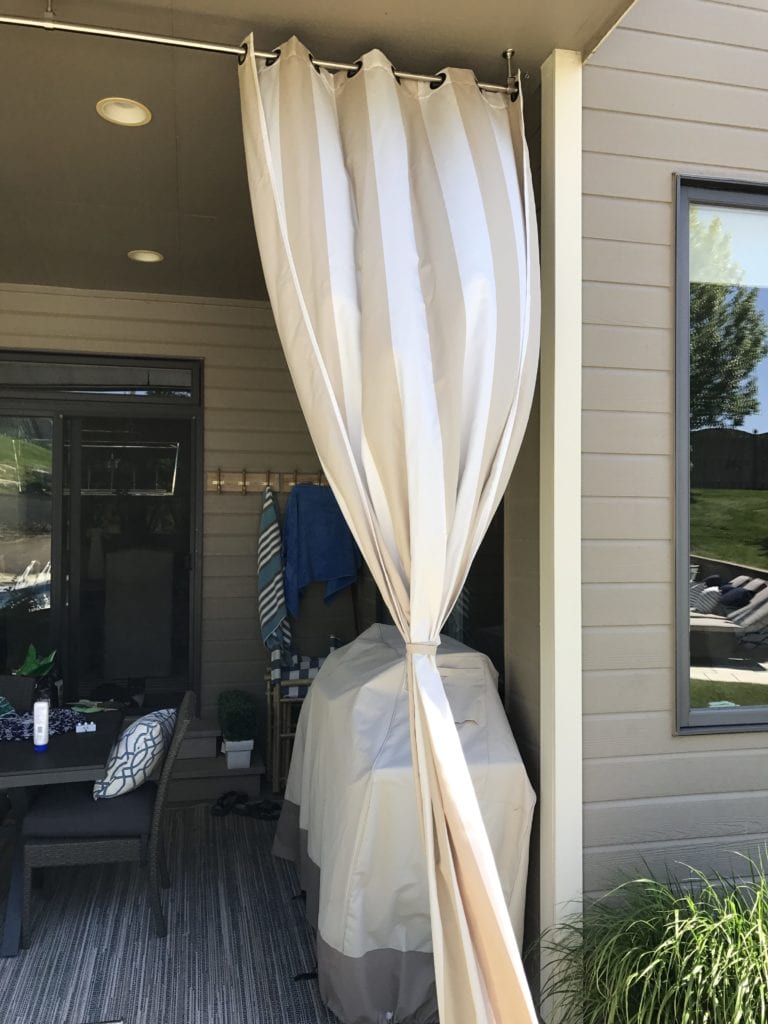 A typical meal at our house. They may look fairly innocent here (other than Bearcat) but they are ferocious beggars. It mostly only gets awkward when we have guests 😉 And yes, they really will eat buffalo chicken wings.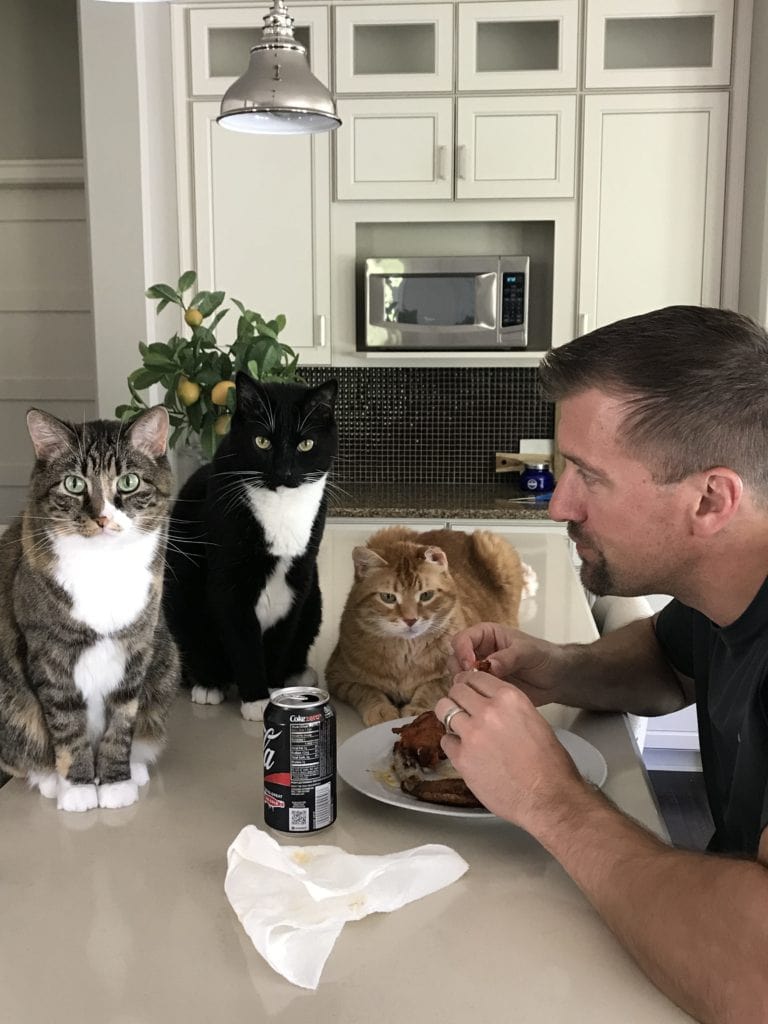 Since the weather turned out so perfectly in the afternoon, we spent a few hours by the pool.
Kurtis also smoked ribs for us throughout the day and we had our first rack of the season out on the covered patio!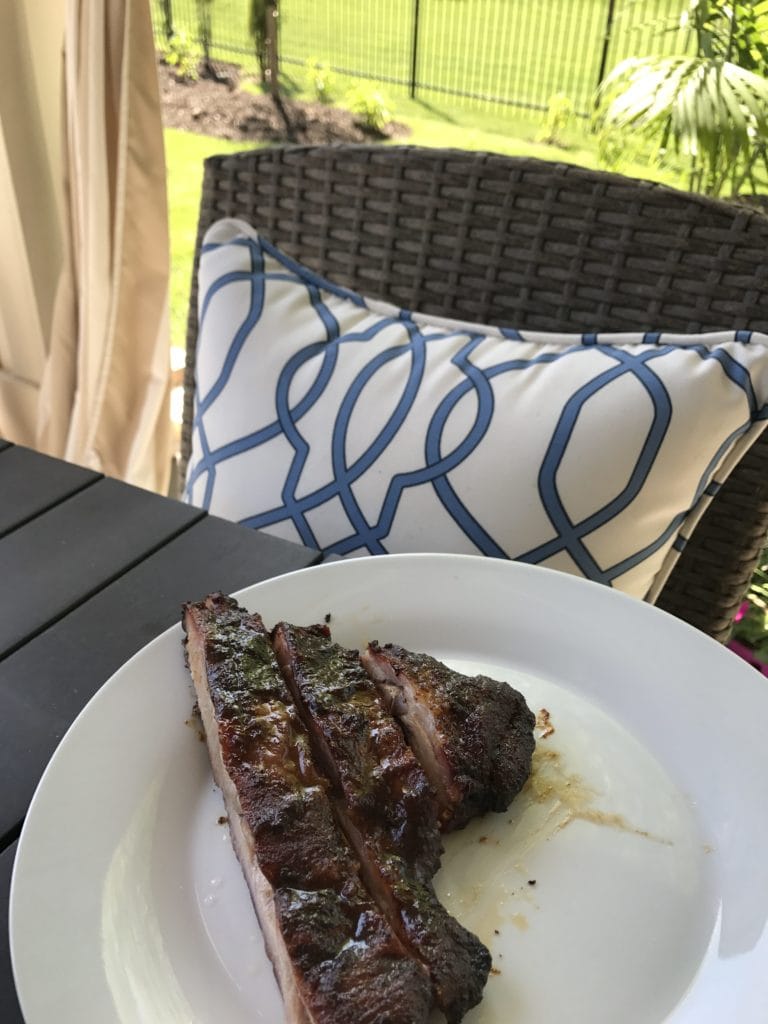 Some neighbor friends came over in the late afternoon/early evening. It was their son's 10th birthday (and Mother's Day!) and it was too nice not to be outside enjoying the perfect pool weather!
It's hard to believe, but we leave to Italy at the end of this week! I feel so unprepared, but also so ready to go on vacation.
Lastly, be sure to enter my gardening giveaway at the end of this post! Have a great week!
If you would like to follow along on more of my home decor, DIY, lifestyle, travel and other posts, I'd love to have you follow me on any of the following:
Pinterest / Instagram / Facebook / Twitter / Google+
disclosure: some affiliate links us