I hope you all had a great weekend! Some hardwood floor samples arrived from Mannington on Friday for me to test in the office. I have more coming this week, but I am definitely loving what I see so far! From left to right, this is the Iberian Hazlewood in Macadamia, Almond, Chestnut and Pecan. The Almond color is closest to the color-tone we'll likely end up with so there is a nice contrast to the dark oak hardwoods in our entryway. I just want to ensure there aren't as many knots all over as shows up in the sample boards. I actually love the Chestnut and Pecan color in this room too, but I need the contrast with the other floors. I can't wait to get rid of the grody, buckling carpets in the office.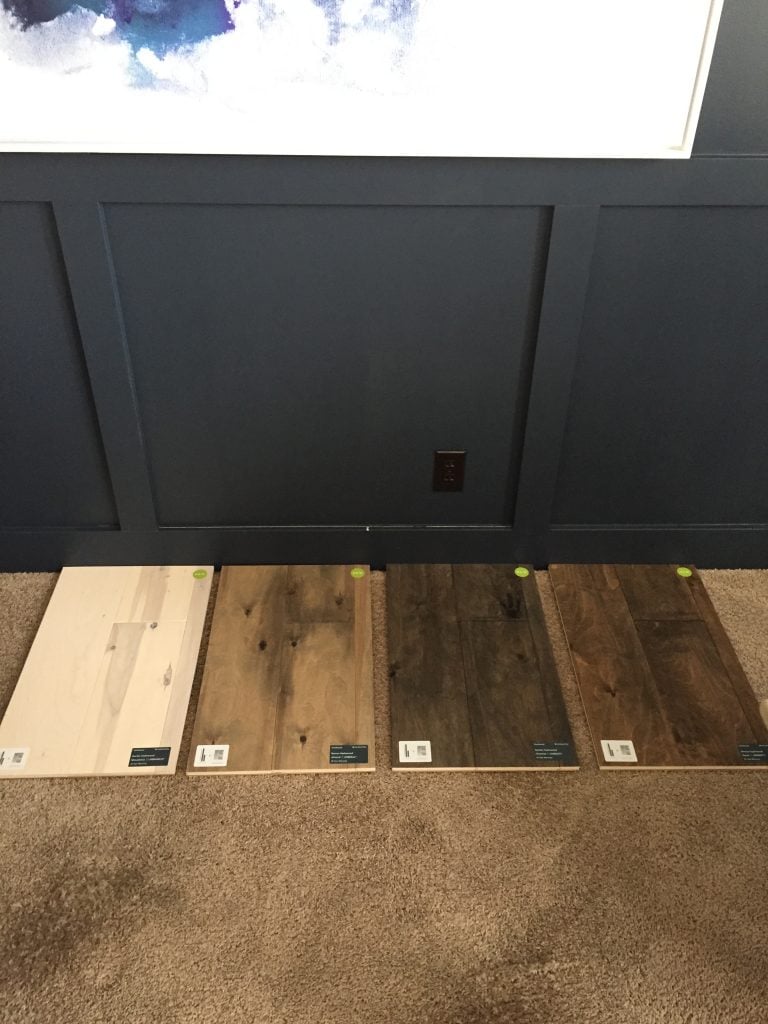 I also had a lunch meeting and a few errands to run and stopped in at Nebraska Furniture Mart to look at flooring for our third rental. We're talking about laminate or vinyl in lieu of carpet so it was good to see everything in person. They all sounds like they are incredibly durable (and some are water-proof) so it may be a really great option!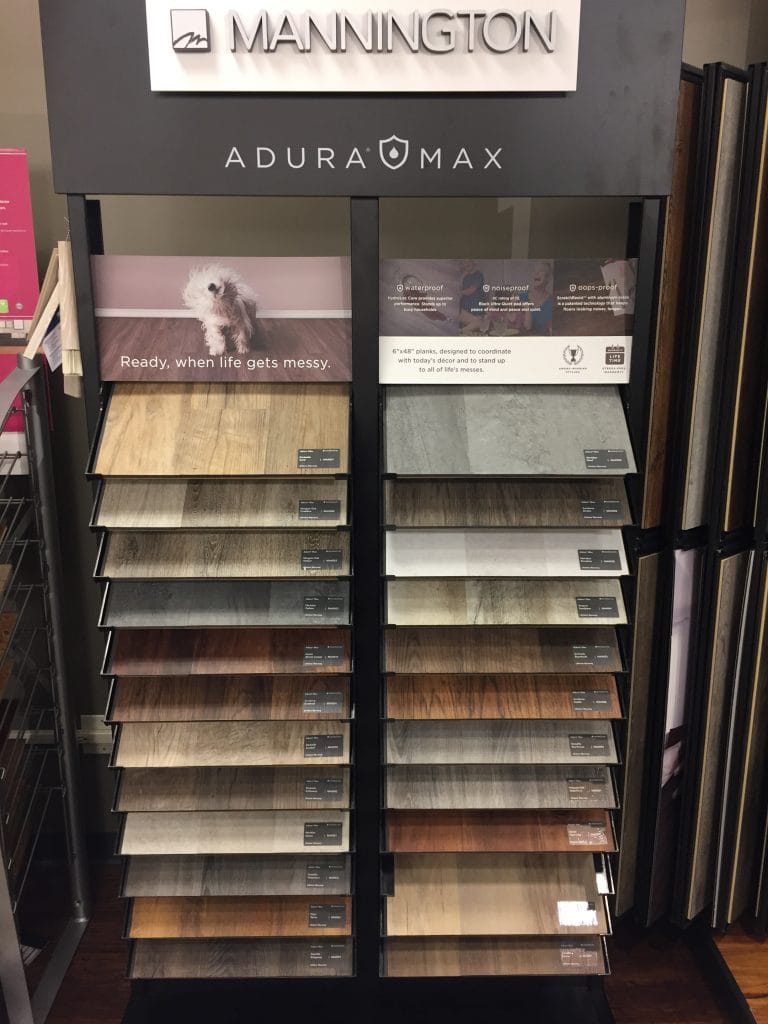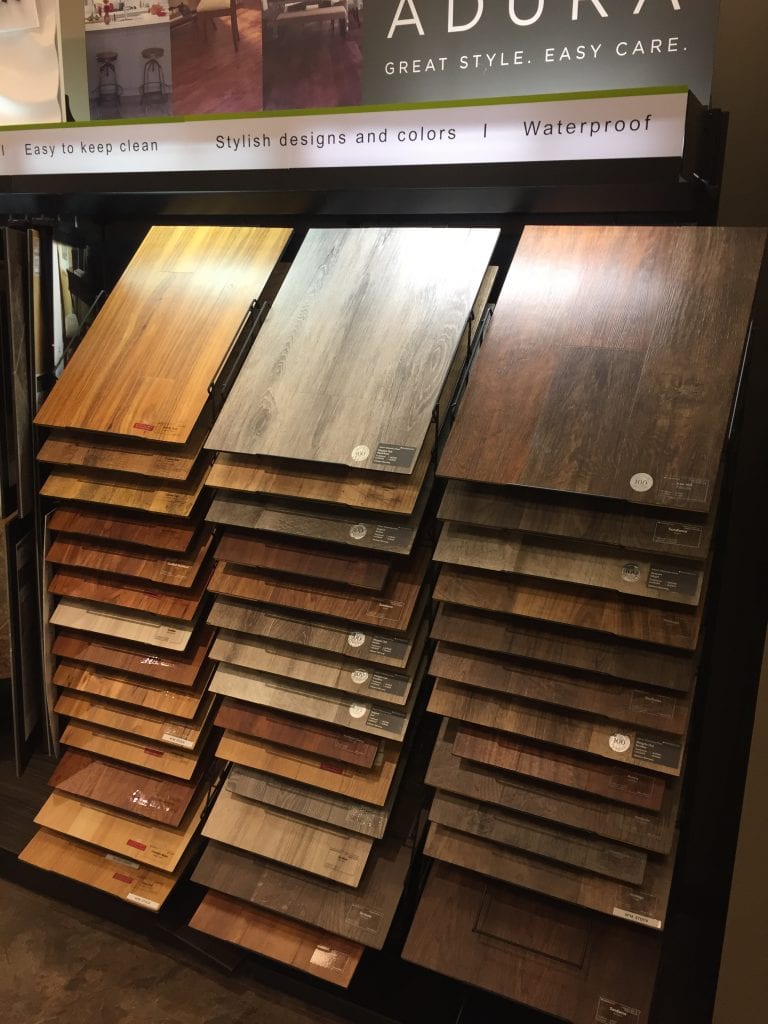 I also checked out some of their carpets and really loved this DreamWeaver line that was super affordable but also really durable and soft.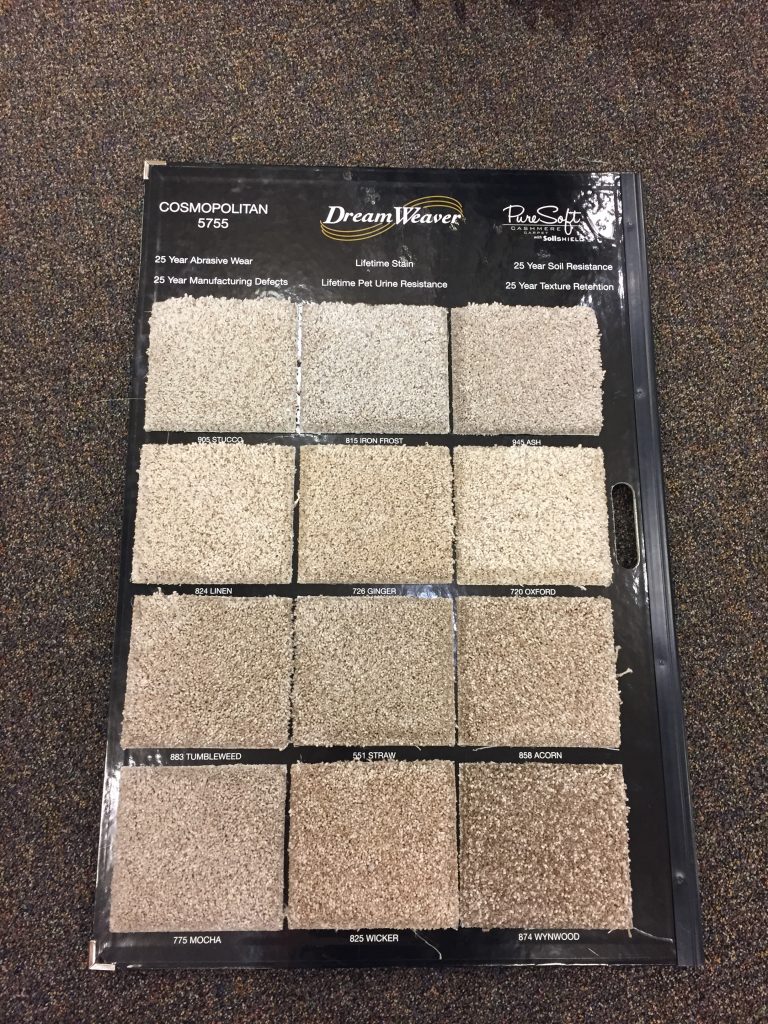 We hope to make some final selections in the next week or two so we can get all of our orders placed about the time we close on the property! We're also thinking it may make sense to replace the cheap bathroom cabinets with nicer vanities to get the rent we want. But that's still up in the air a bit.
I also swung by Pottery Barn for the Buy More, Get More sale and found a few good finds. I bought a buffalo check pillow cover for less than $12 (leftover from Christmas) and then also got this vase (loving this gorgeous color for spring) and these pillow covers (so much better in person)!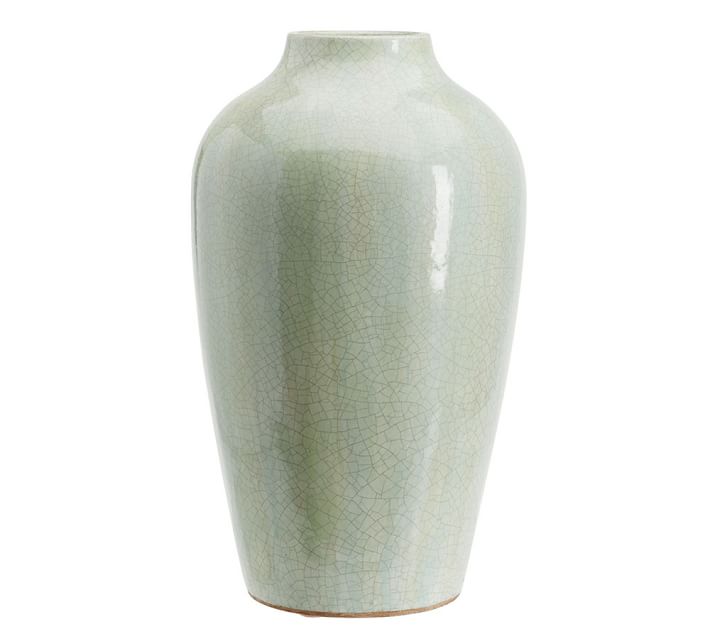 That night, we randomly headed to a restaurant (Firebirds for you locals) that we usually only go to once a year. As we walked in, we ran into Jill and Nick. Clearly we're soulmates. It ended up being a really fun night that wasn't planned and totally out of the blue!
Saturday was a super lazy day for us, which was much needed. After running a few errands and having our rental property cleaned, we spent a few hours looking at options for Kurtis' 40th birthday trip. He turns 40 the end of next month and has pretty specific ideas on what he wants to do. Rome and the Amalfi Coast.
I typically book all of our trips, but to be honest, I was a bit scared of screwing it all up and/or not knowing what I was doing. We've been to the region before (here and here – almost SEVEN years ago!) but I still wasn't sure on reliable transportation/hotels/tours/etc. Kurtis finally suggested we run to TDL (a place I had once gone for a blog event) and it turned out to be perfect. They have a full bar and a super relaxed environment, and Abby helped us make some final decisions. Although it's not 100% yet, we feel really great about the plan and hope to have something booked soon! As much as we travel, this will be the first real vacation (not work-related) we've taken on our own since January 2014. It goes against my personality and sounds super cheesy, but Italy literally makes me choke up a bit and get a lump in my throat every time I think of it. But, I'm also the girl that gets nostalgic watching Letters to Juliet and Under the Tuscan Sun. This will be our fourth time visiting Italy and I have a feeling we'll leave even more in love. It's truly my favorite place in the world.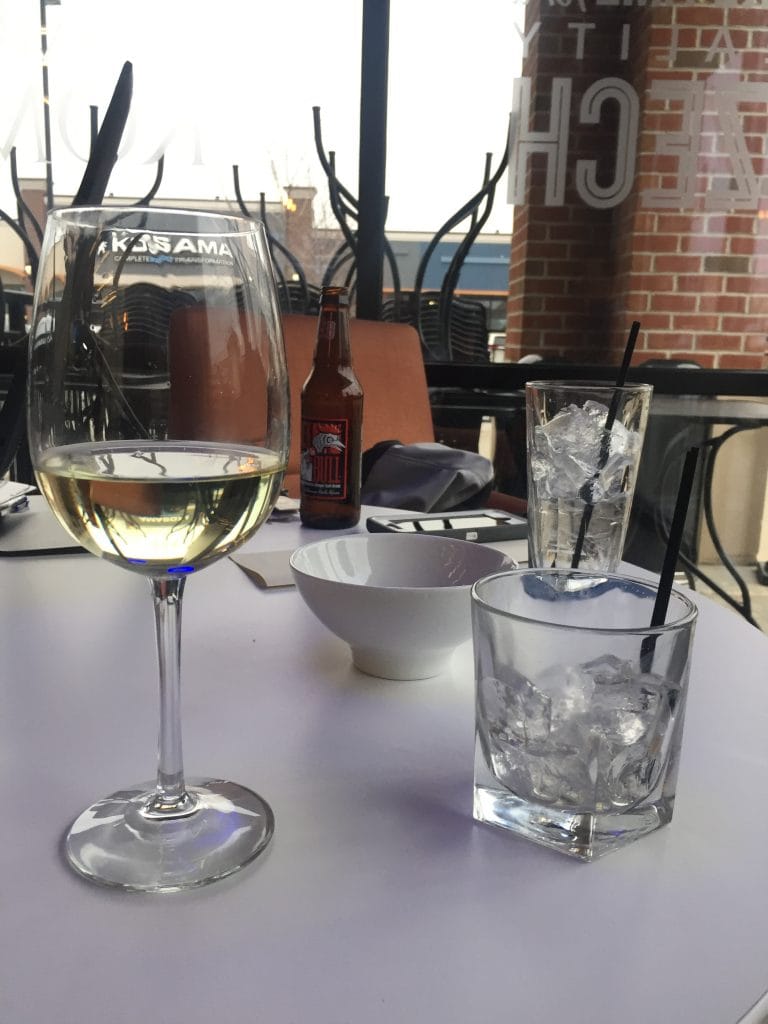 After pretty much wrapping up our travel plans, we headed to Baby Blue to celebrate with sushi and another drink. Baby Blue's spicy edamame is one of my favorite things ever.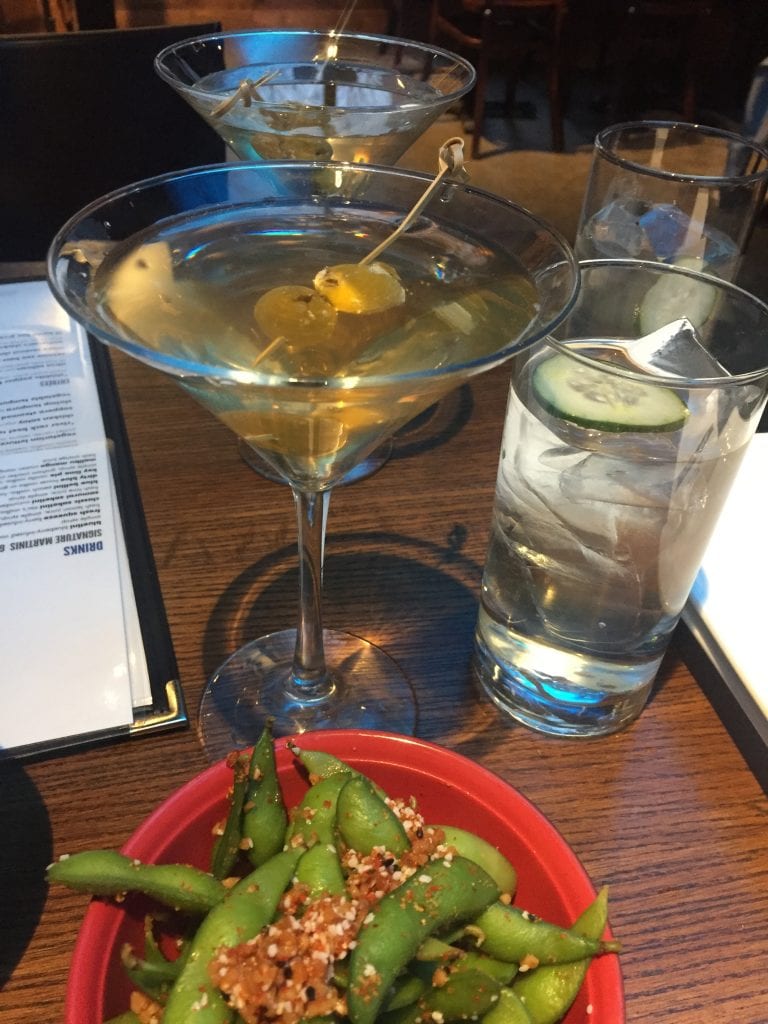 Sunday we had two showings at the rental (following one on Friday), and fingers crossed, we're 95% sure we already have it rented for April 1st! After our last showing we headed out to meet Kurtis' sister and brother-in-law for our 14th annual Selection Sunday dinner. We've decided this tradition can't be broken at this point, and we always have so much fun and share tons of laughs each time we meet! Plus, 14 years?!?!
It was at this point that I told Kurtis I was worried all my photos of the weekend involved drinks and everyone may get the wrong idea :/ I think that's just the only time I remember to take pics.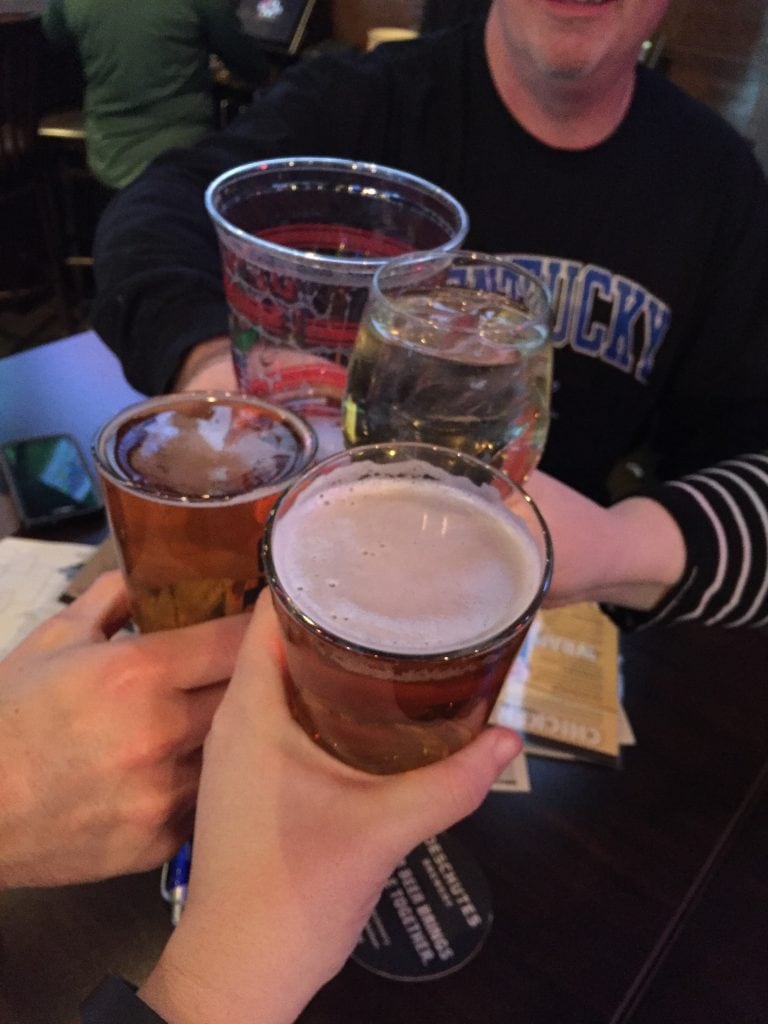 I flipped through the new J. Crew catalog when we got home and it is TROU.BLE.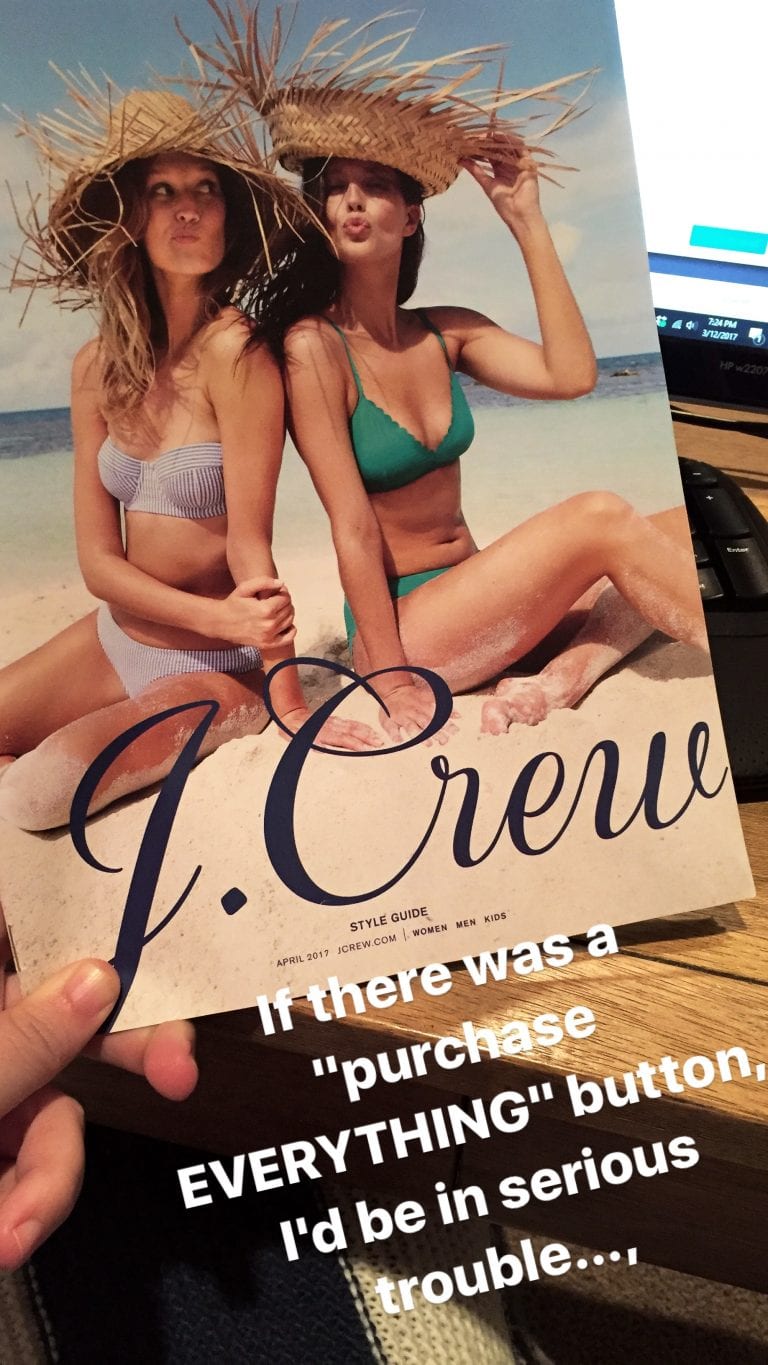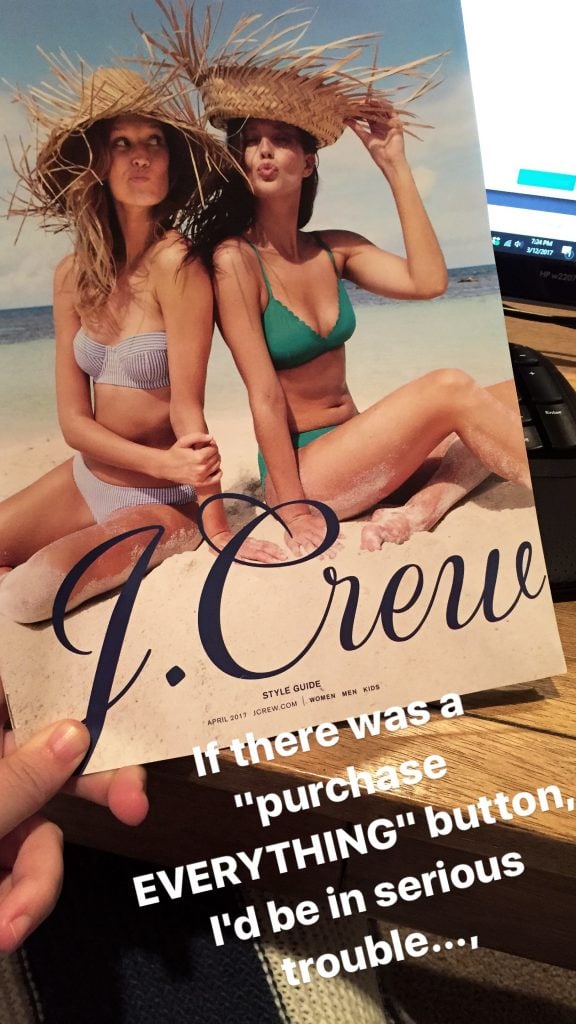 But seriously, if I can lose 15 pounds before Italy, I'm buying ALL of these things:

And yes, I fully realize that is 23 items, but I want them all. BAD.
Lastly, if you missed my World Market Friends & Family Sale picks, you might want to check it out! The sale ends tonight! I'll be back tomorrow sharing our guest bedroom updated for spring. Have a great week!
If you would like to follow along on more of my home decor, DIY, lifestyle, travel and other posts, I'd love to have you follow me on any of the following:
Pinterest / Instagram / Facebook / Twitter / Google+
disclosure: some affiliate links used