Thursday was my last day of work until February 27th and it feels pretty amazing! I took a few extra days off to prepare for our trip to California this week. Although the weekend was busy, it was also pretty great!
Kurtis was traveling for work a few days last week, so I had to teach our mid-week class at church by myself. I'm not sure if I've mentioned this before, but we were asked at the beginning of the school year to be a group leader for the seventh and eighth grade kids' confirmation class. We were like, "are you sure we're actually qualified to do this?!?!" It's actually turned out to be a really great thing and we enjoy it. But I was a little nervous teaching on my own for the first time. The topics for the week were a bit controversial but I feel like I nailed it 😉
When Kurtis got home Thursday we decided Mexican food was in order. Even though he had to work Friday, we both felt like our vacation had begun. So, I'm just going to warn you now that we majorly failed in the "no eating out" category this weekend.
Friday was hair day which is also known as my favorite day ever. I might say this often, but if I won the lottery, I'd probably pay someone to wash my hair everyday. I enjoy it that much.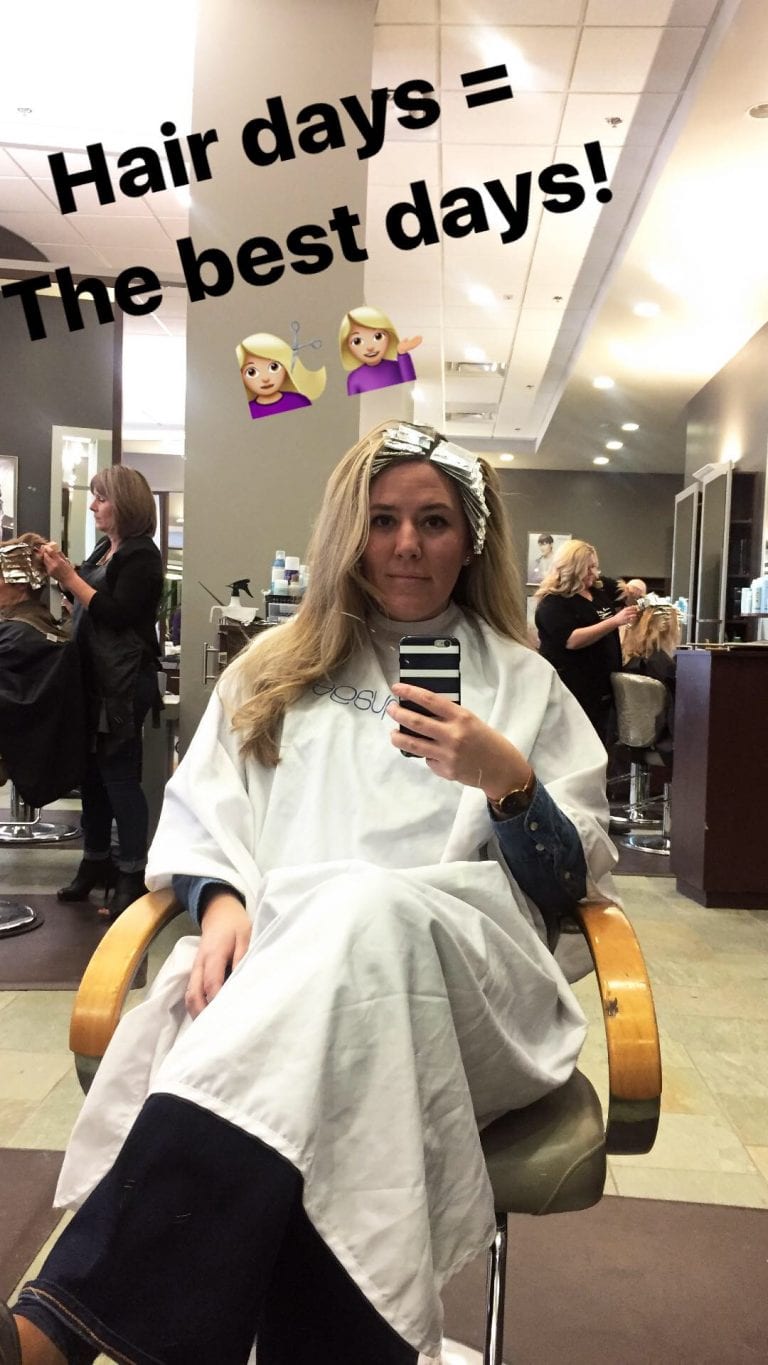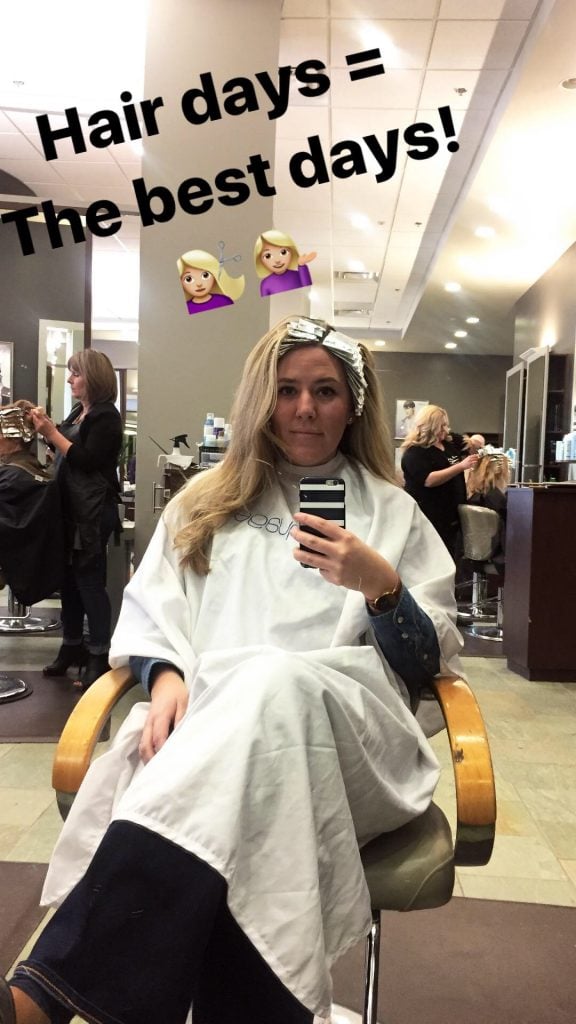 Saturday was a fun day. I had a few Facebook sale pick-ups scheduled (again) and did some yard work but then we took some time to run around town and do some fun things!
The weather was insane in Omaha all weekend long. And we really tried to take advantage of it! I'm that neighbor that allowed all my summer plants to die (palm tree and all) and remain in their planters all winter. Sorry neighbors.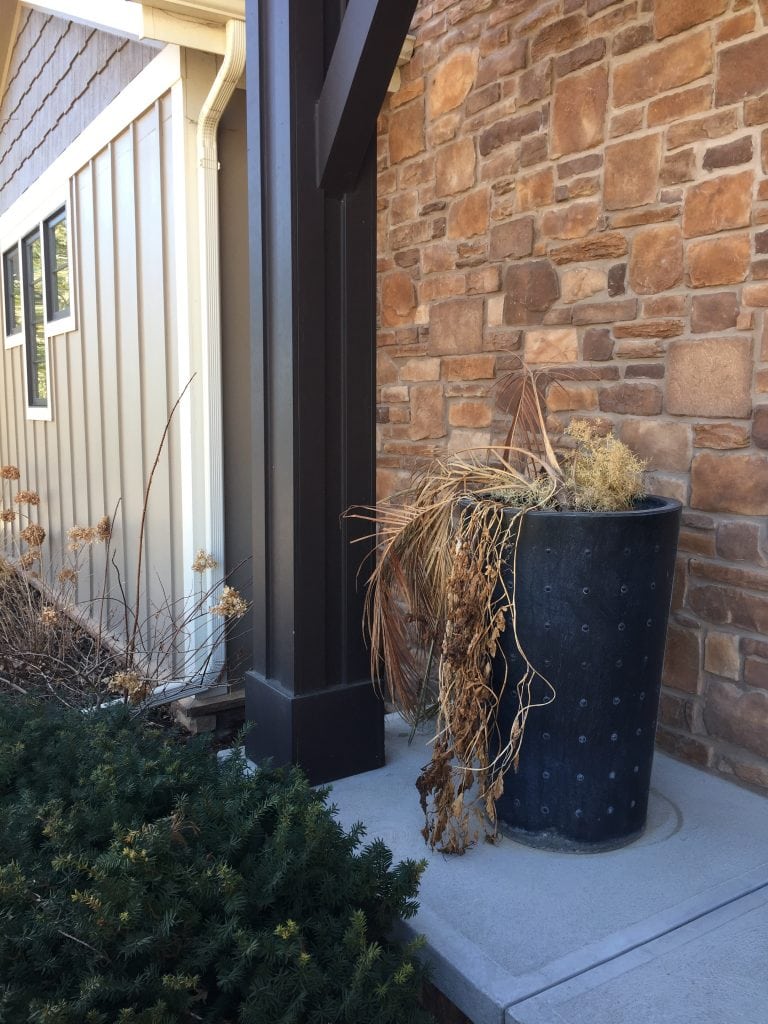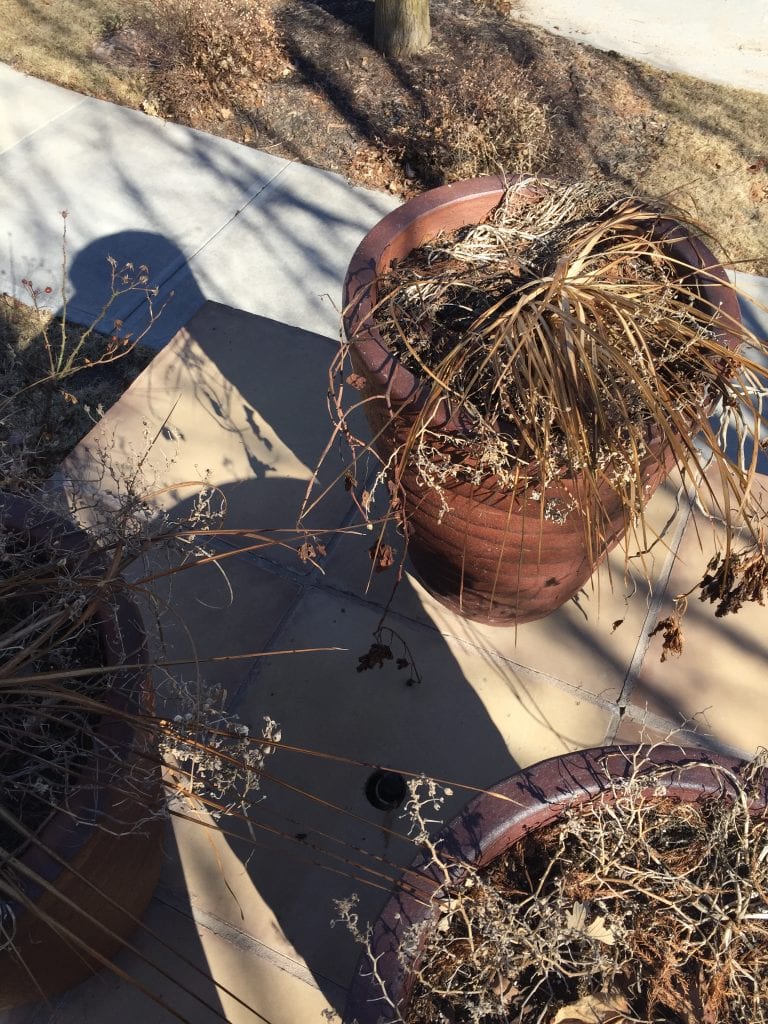 They're officially all cleaned up now and ready for fresh plants in May! Also…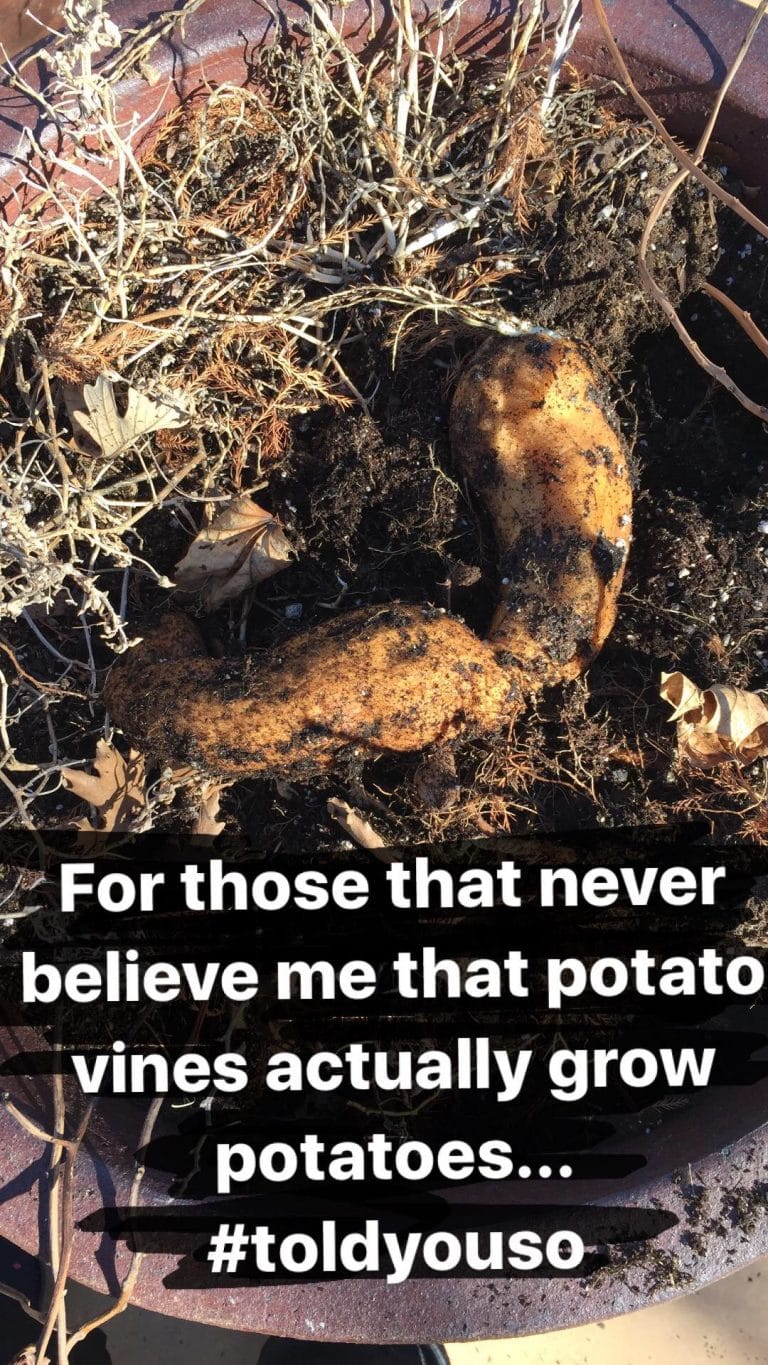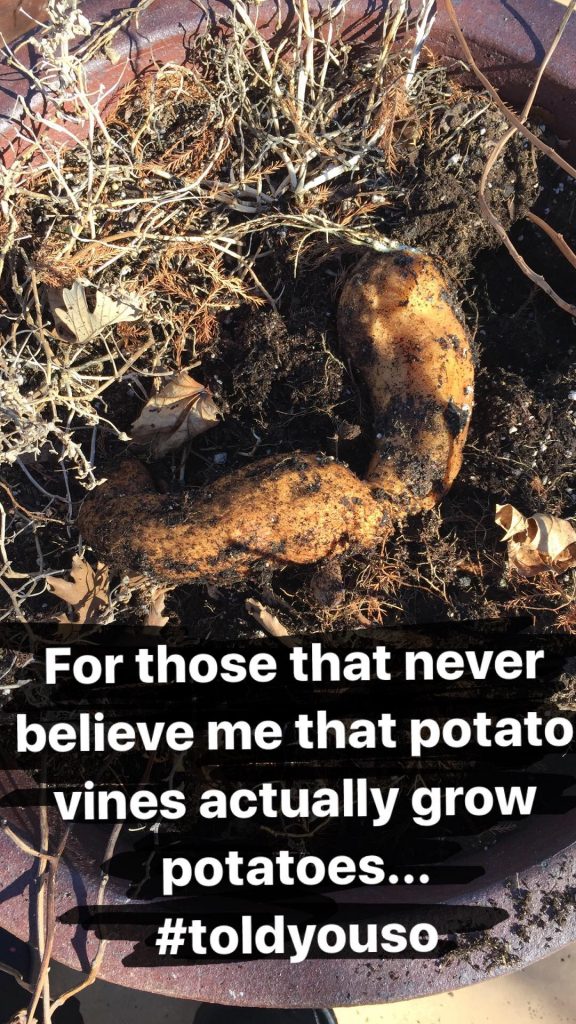 We then headed out to run some errands and enjoy some beer!
We ran to Nebraska Furniture Mart first to look at what they had in stock for hardwood floors for our office. We found these two from Mannington Floors that we really liked. Since our main floor is mostly the dark-stained oak, I feel like it will be impossible to match so I'm looking for a warm, driftwood-like tone. The first image is Mannington Floors Antigua Collection Pacaya Mesquite in Sediment and the second is Mannington Floors Antigua Collection Mercado Oak in Linen.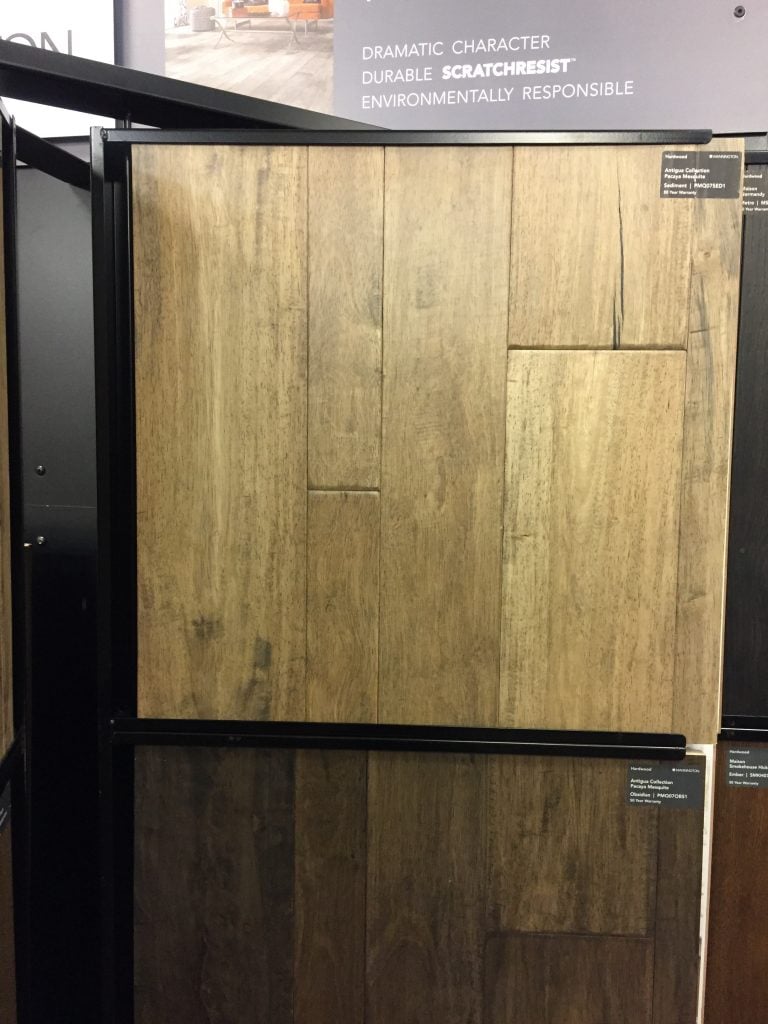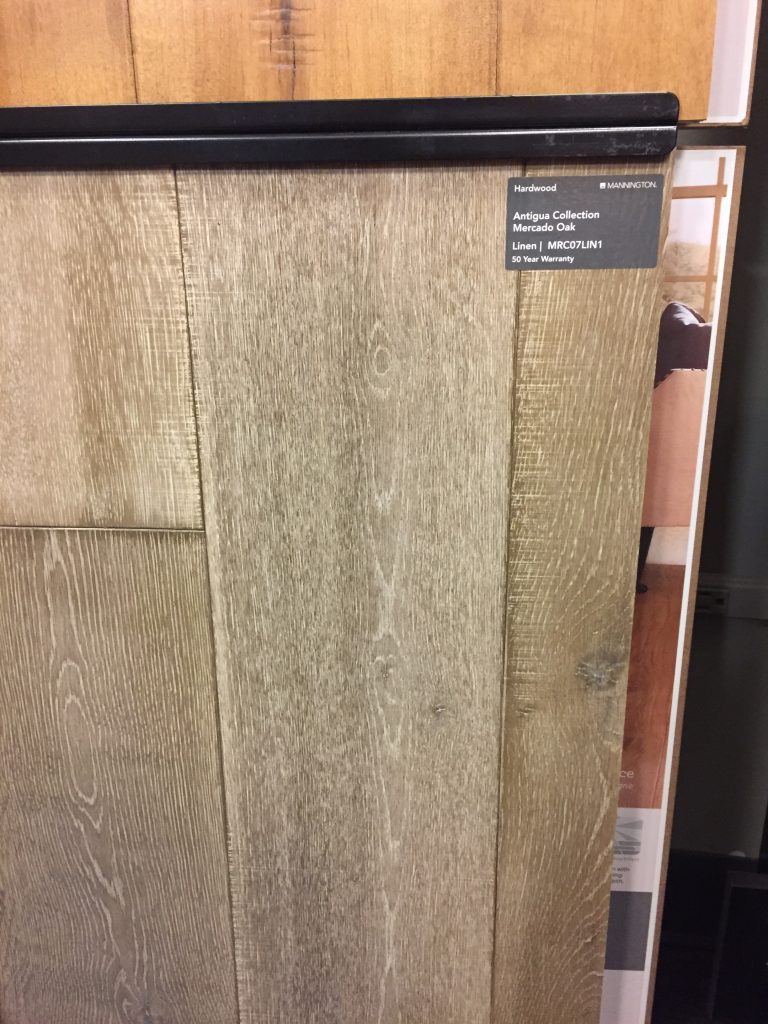 We're still in the early phases and narrowing down our options so we're still on the hunt! But it was fun to look through some options and get some early planning started!
We then headed to Scriptown Brewing, one of our favorite local breweries. We rarely go there because it's close to downtown (and far from our house), but we decided to make a day of it! Turns out it was also Omaha Beer Week so it was all a bit chaotic, but we still had a lot of fun!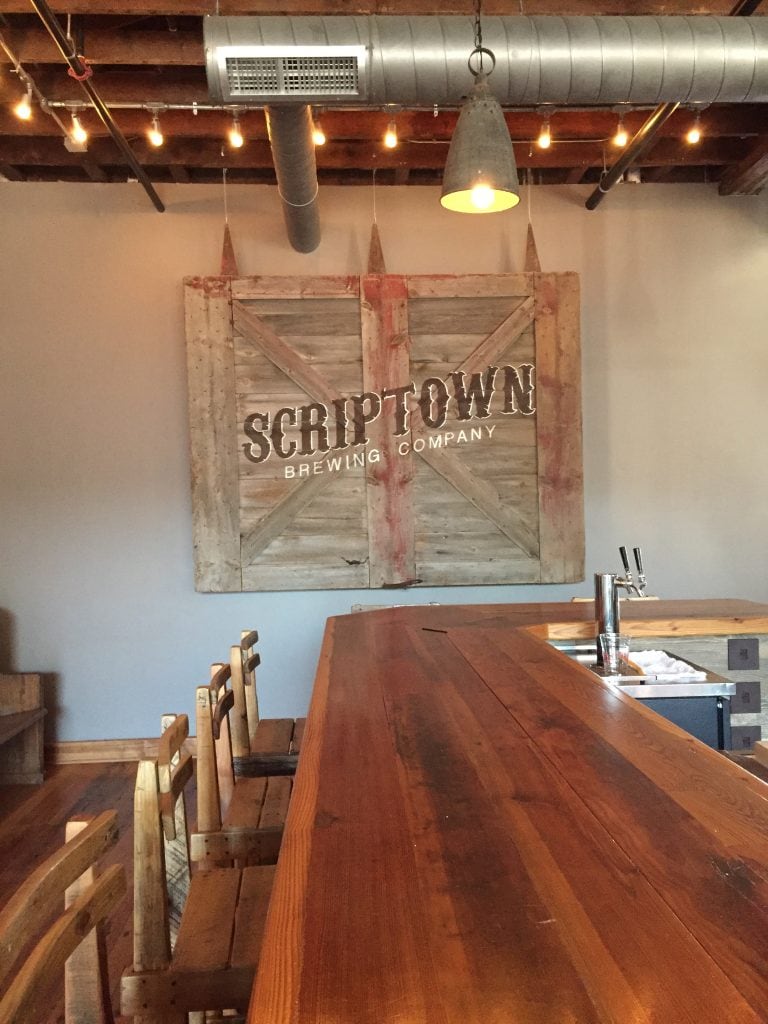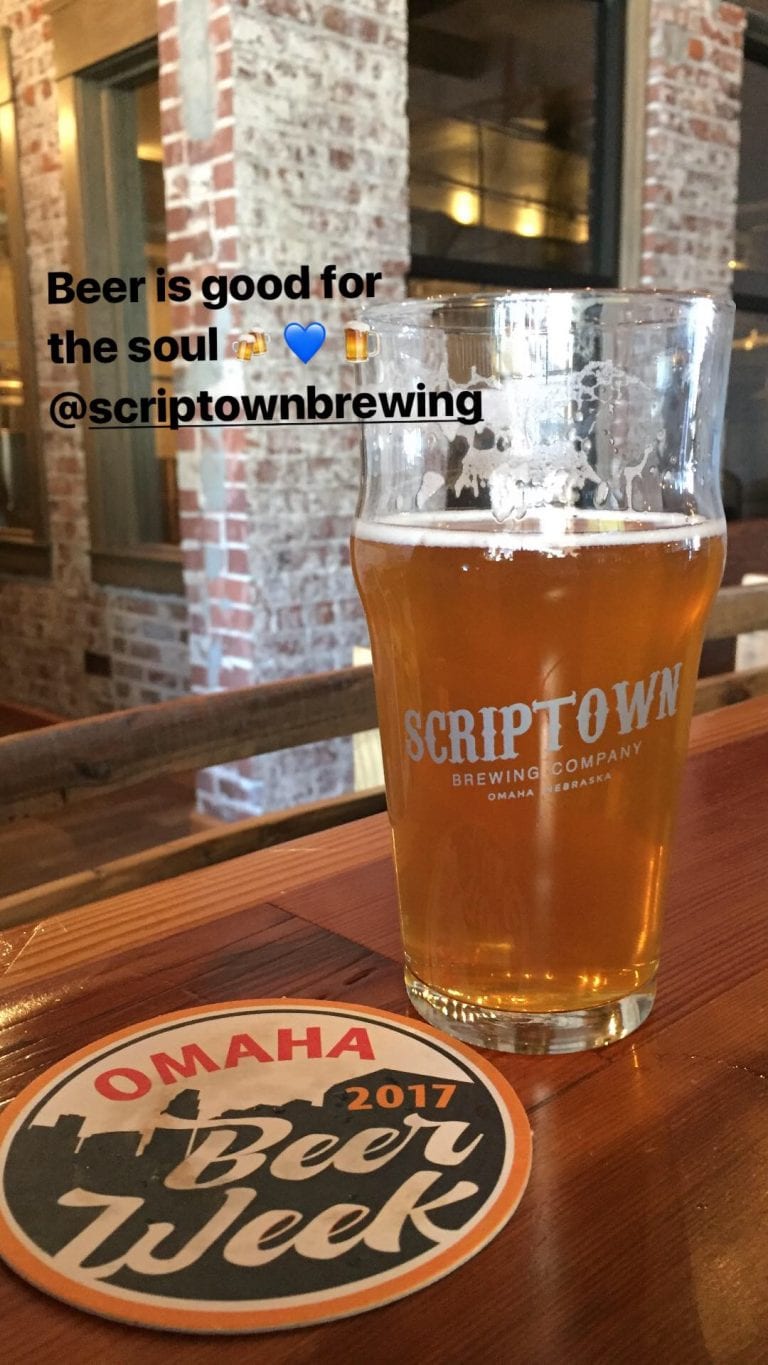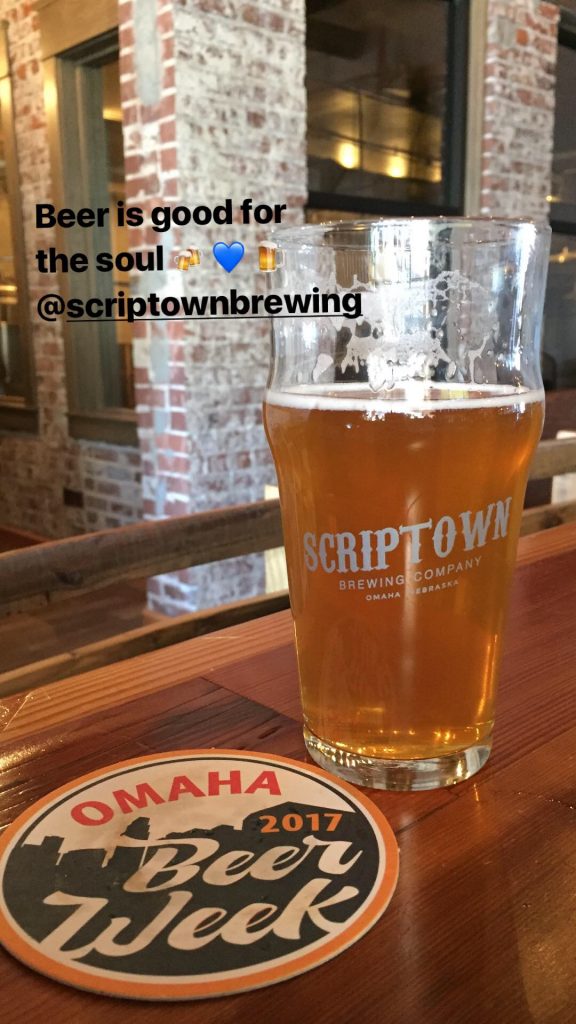 We also had a Capricosa pizza delivered to us from Noli's Pizzeria while we were at Scriptown. We'd never had their food before but we both agreed it was one of the best pizzas we've had in a long time. We seriously devoured it.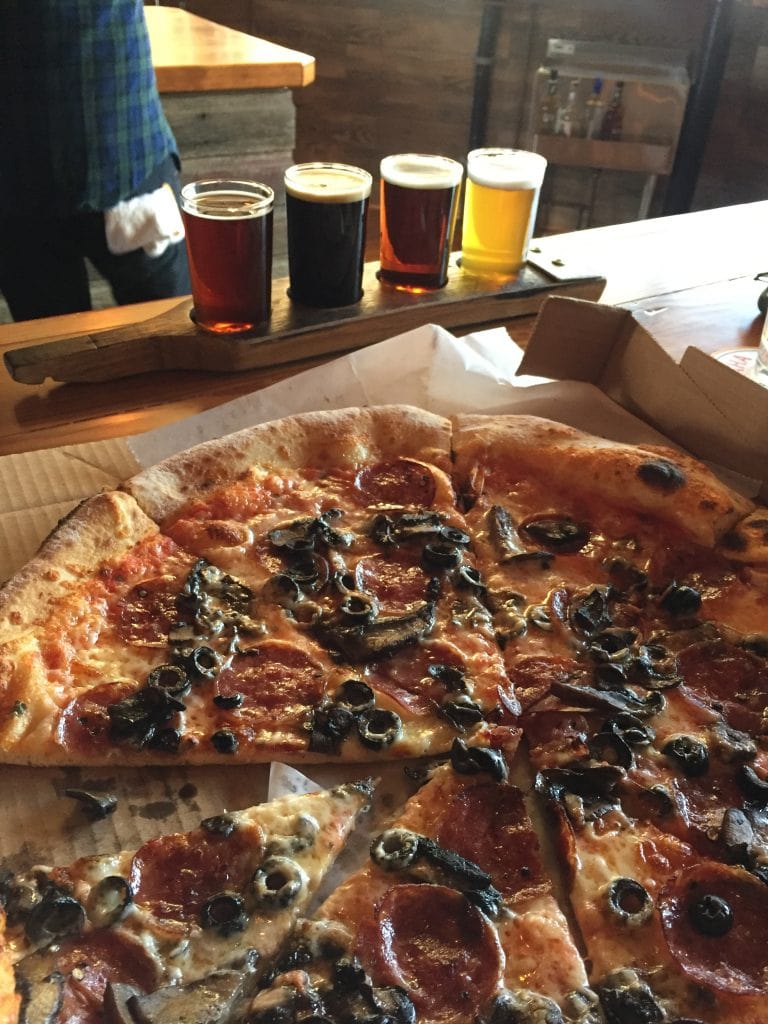 We always laugh when we see this wall because the Blackstone District was considered West Omaha over 100 years ago. And now we're West Omaha nearly a 25 minute drive further West 🙂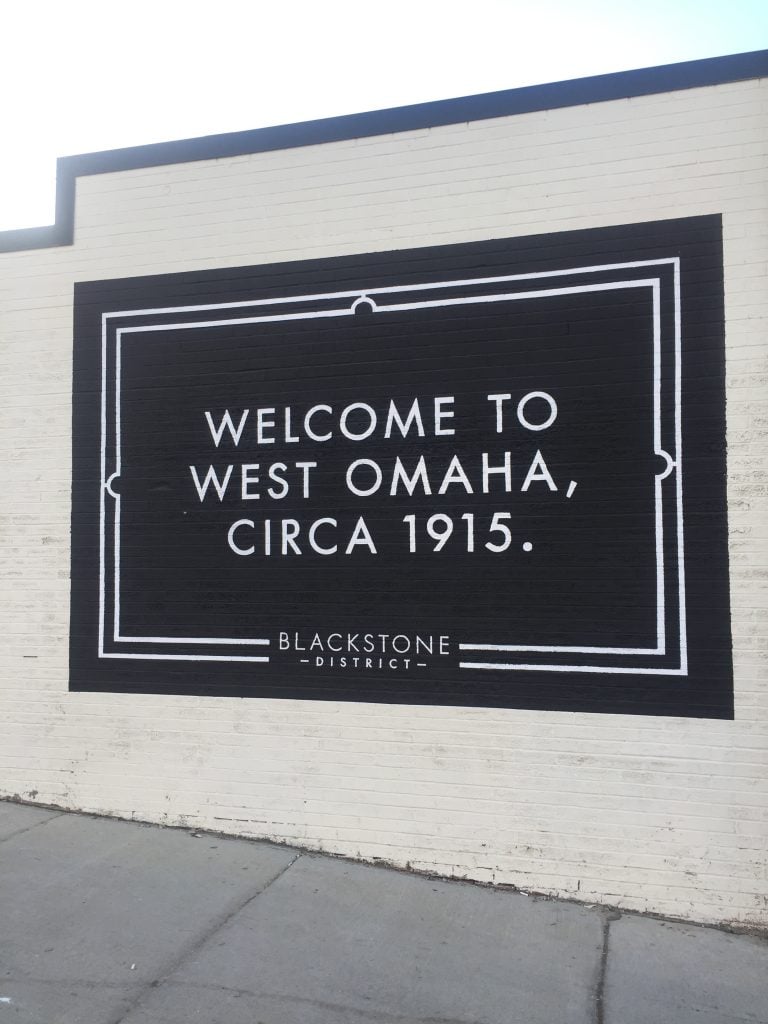 After Scriptown, we had to swing by Kurtis' office for something he left behind but then we headed back out to the "true" west and swung into Blatt for a quick drink and some fried onions and pickles. Seriously guys. Diets were completely blown this weekend. It was really great to have a day with no agenda and just do whatever we felt like!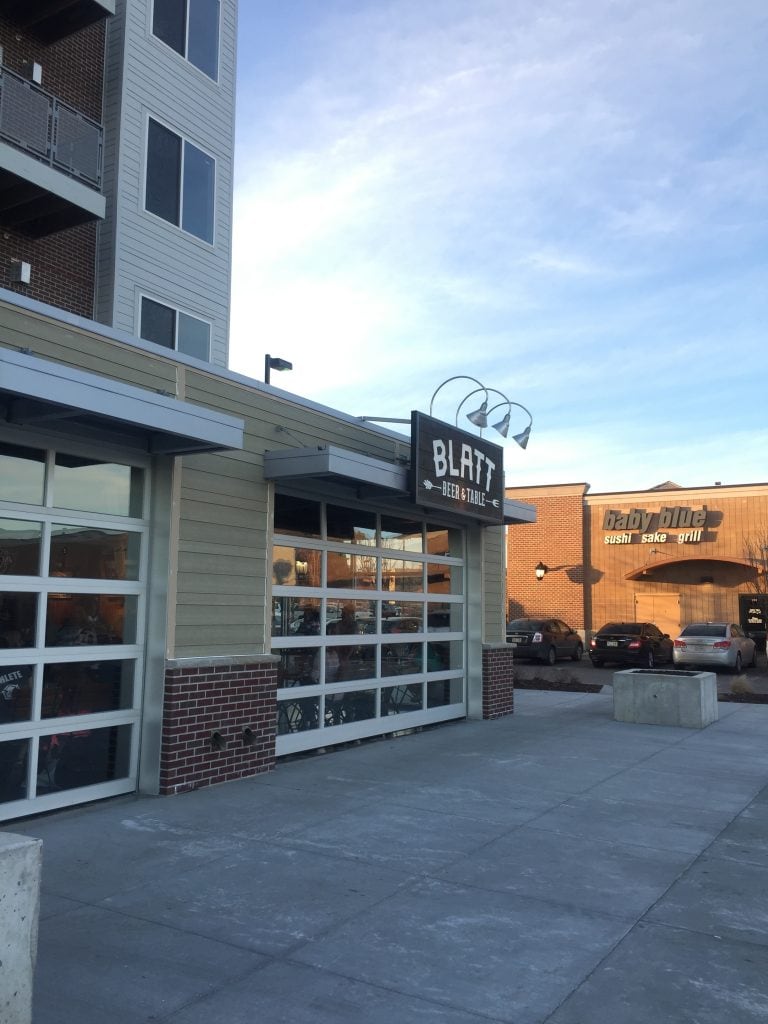 And in random news, I shared this on my Facebook page over the weekend, and it got more likes than any other post I think I've ever done. So I figured it was worth sharing here 😉
Sunday after church, we headed to brunch with Kurtis' sister and brother-in-law at Louis' Wine Dive. It has the strangest name but the food is always excellent! Before we met them there, we swung into Target for a few items, so I had to check out the home decor section (obviously). I saw these faux fiddle leaf figs (the large one here) and small one (no longer available online).  I did like that their leaves are a lot less fabric-y, however, they were pretty tiny for the price.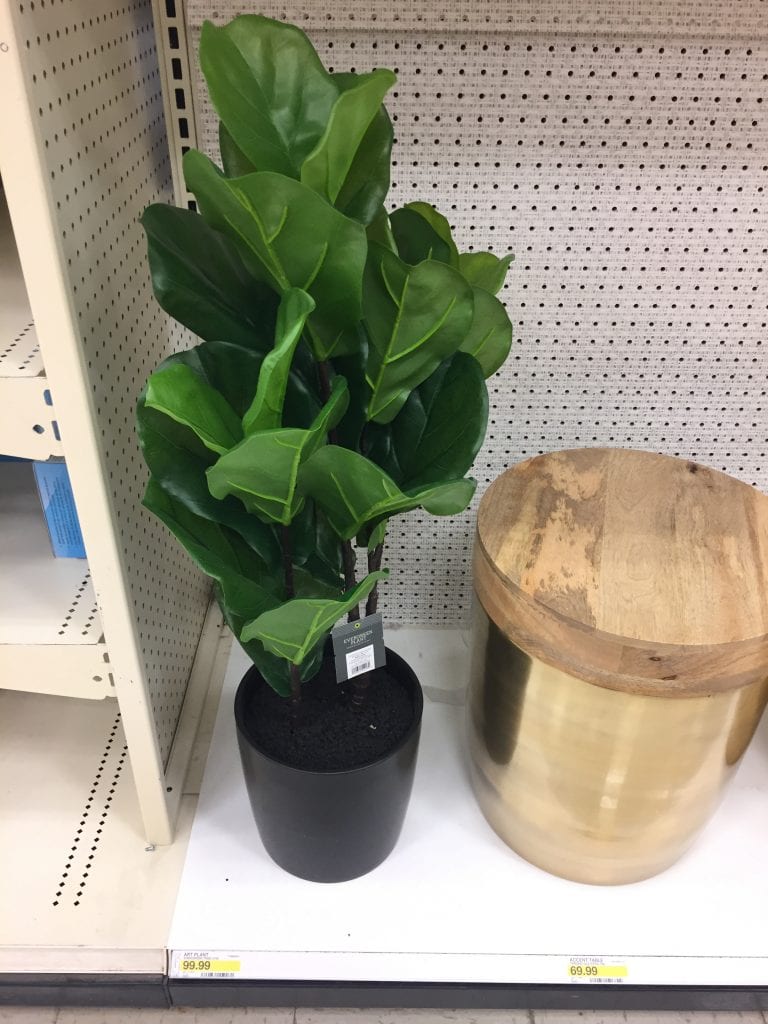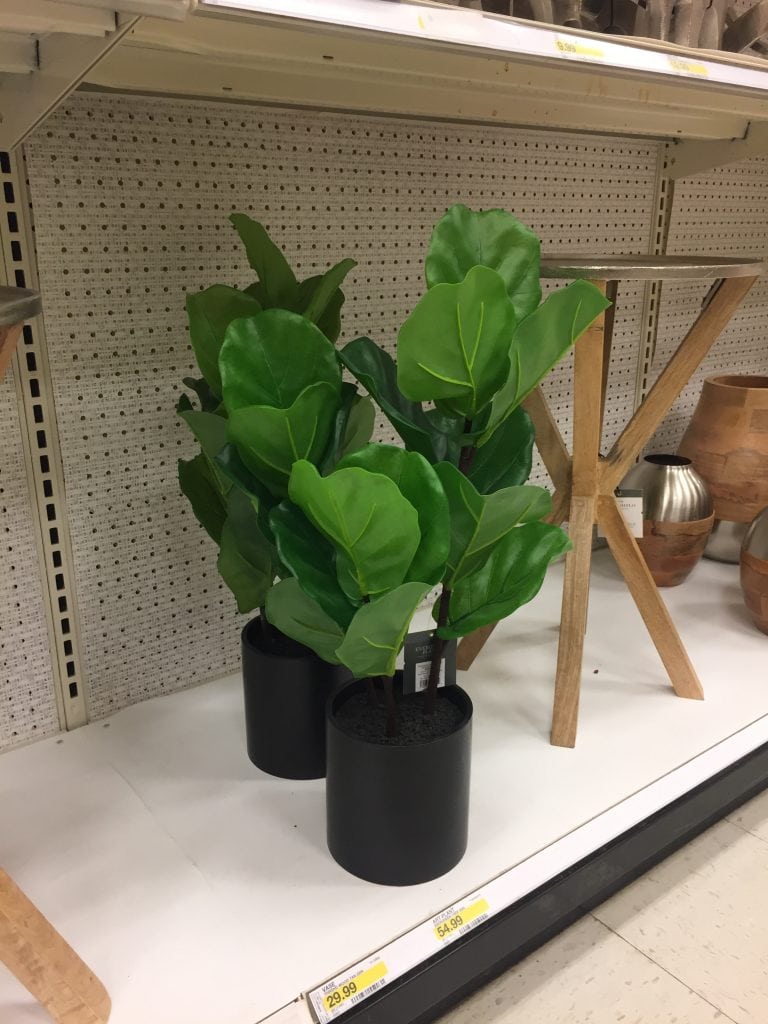 Yesterday, my office was closed for Presidents' Day so Kurtis took the day off as well. I wrote a few blogs posts for the week and then did a little shopping. I'll be sharing more on my finds tomorrow! After shopping, we headed to Lazlo's for lunch with a gift card Kurtis' parents gave us for Christmas. They have really great beer (the Mango IPA is our favorite), good food and it's super close to our house. It was fun to eat out on a Monday at lunch time! But sadly, as I said, we were terrible at limiting our eating out this weekend.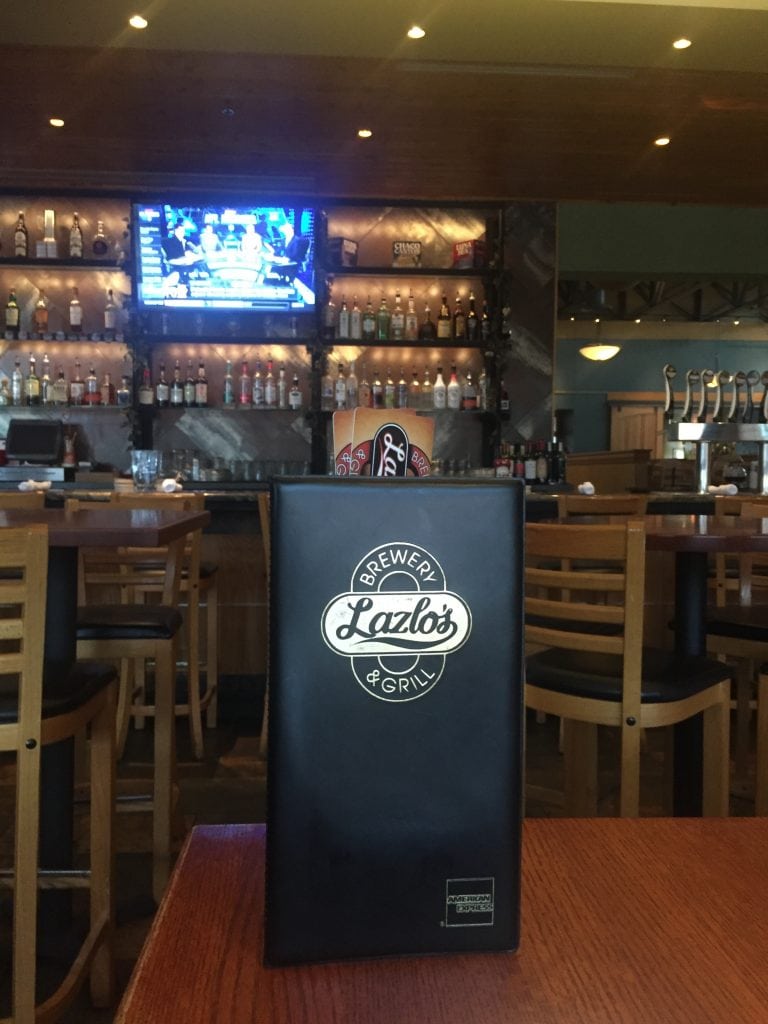 I hope you all have a great week!
If you would like to follow along on more of my home decor, DIY, lifestyle, travel and other posts, I'd love to have you follow me on any of the following:
Pinterest / Instagram / Facebook / Twitter / Bloglovin' / Google
disclosure: some affiliate links used