Happy Valentine's Day! My least favorite holiday! 😉 If you're new to my blog in the last year, I promise it is definitely worth your time to read this post from last year (or if you've already read it, you may enjoy the laugh again). In honor of Valentine's Day last year, several blogger husbands were interviewed, and it seemed to be one of my most popular posts for readers last year. And Kurtis definitely enjoyed his fifteen minutes of fame while it lasted 😉
Anyways, back to reality. Last week, I spent Wednesday thru Thursday in Arizona. I had a business conference at the Ritz Carlton Dove Mountain which literally felt like it was in the middle of nowhere. It was actually kind of perfect once I got there. The property was gorgeous (what little of it that I saw and actually got to explore) and the weather was phenomenal.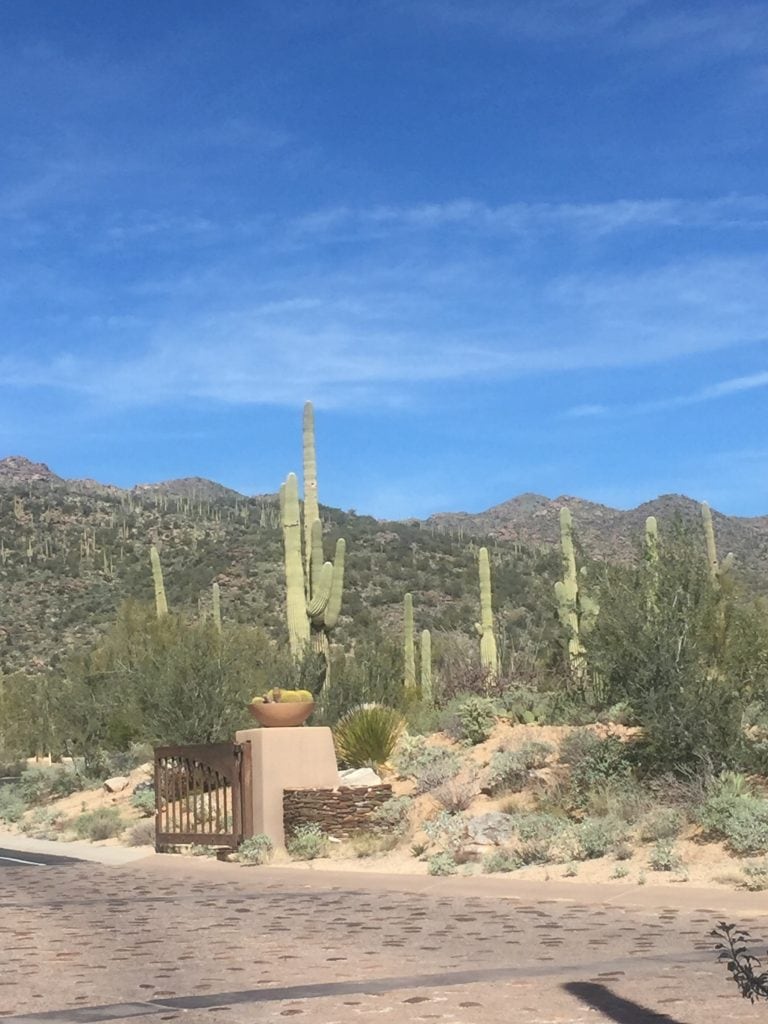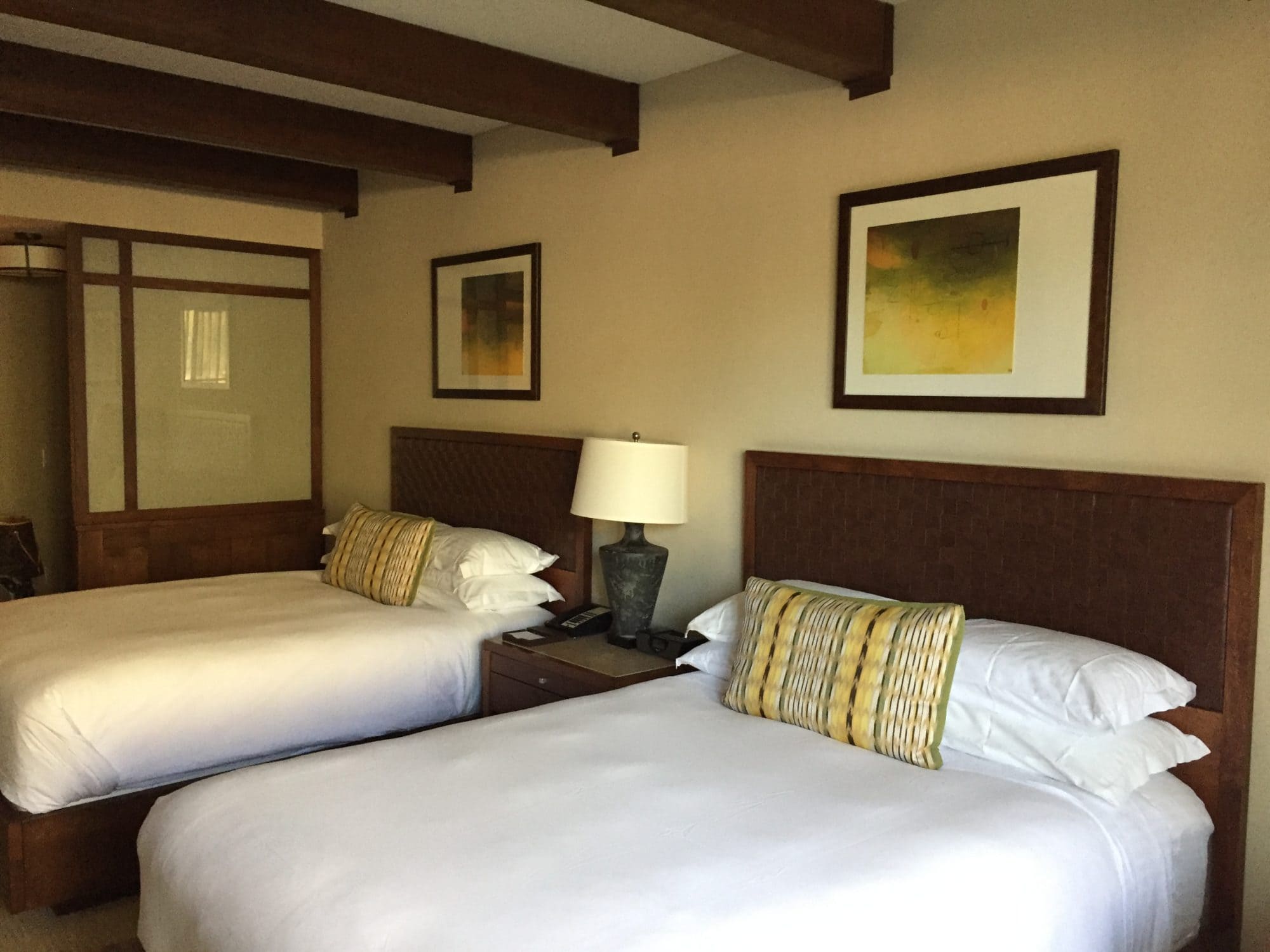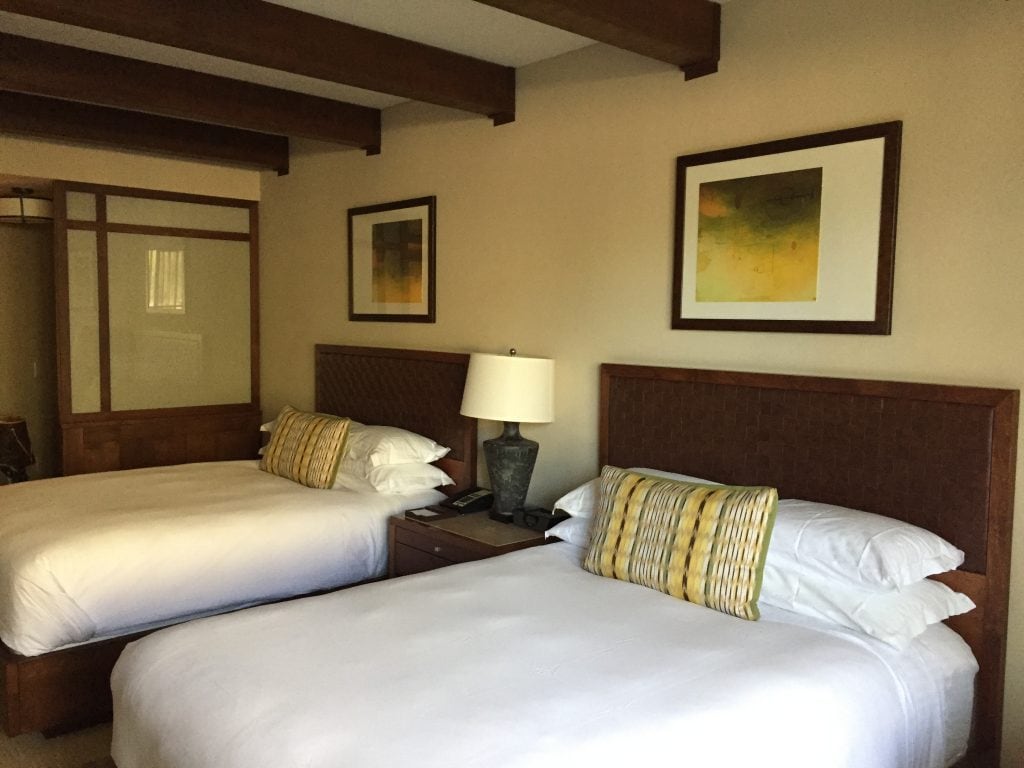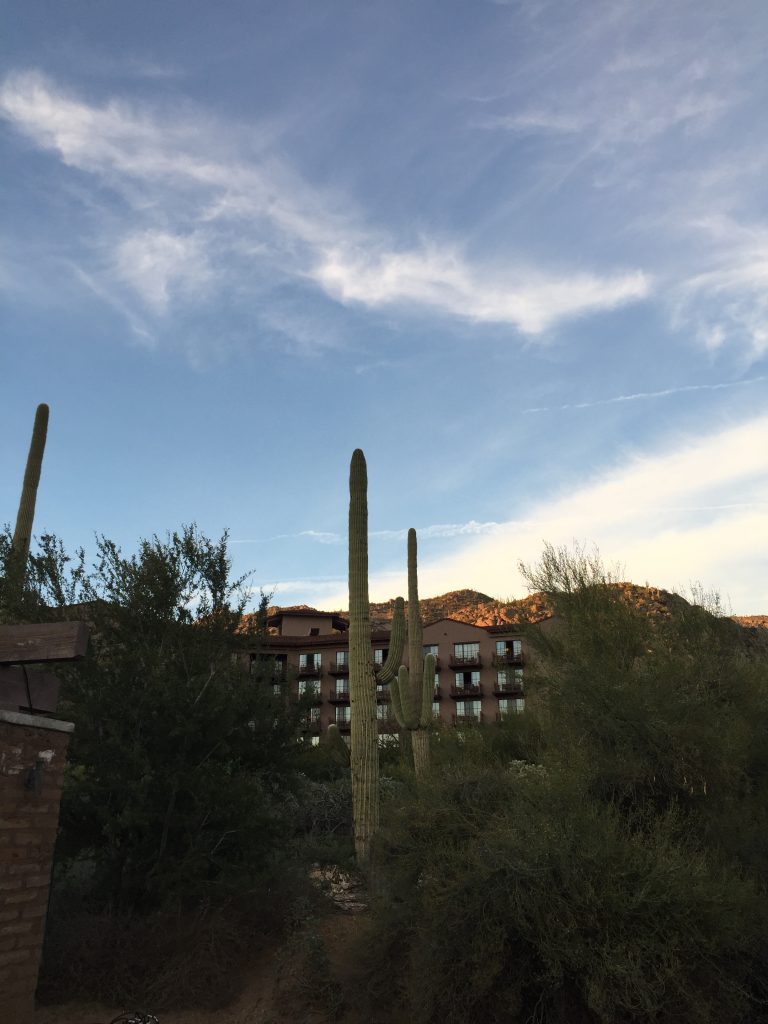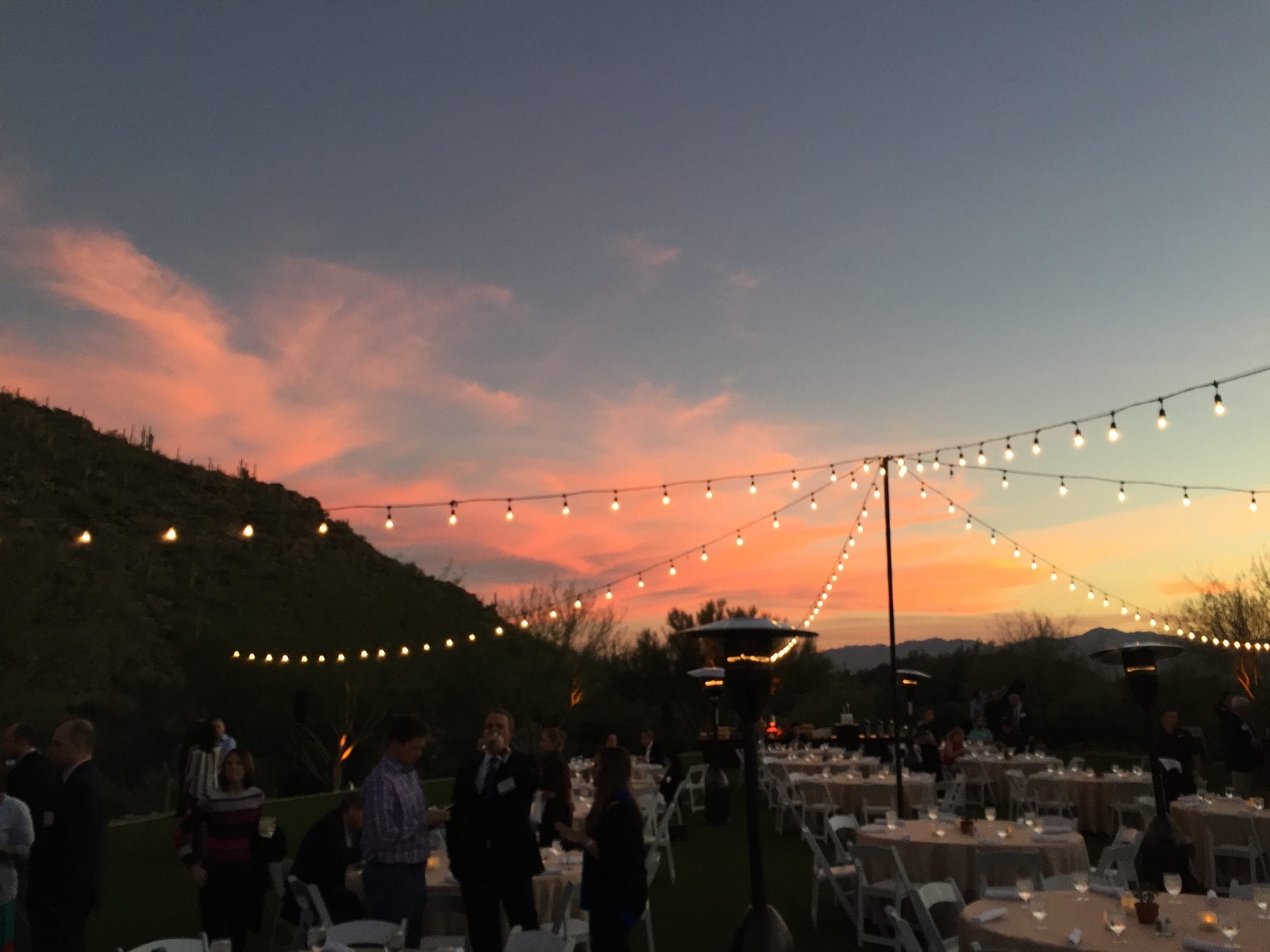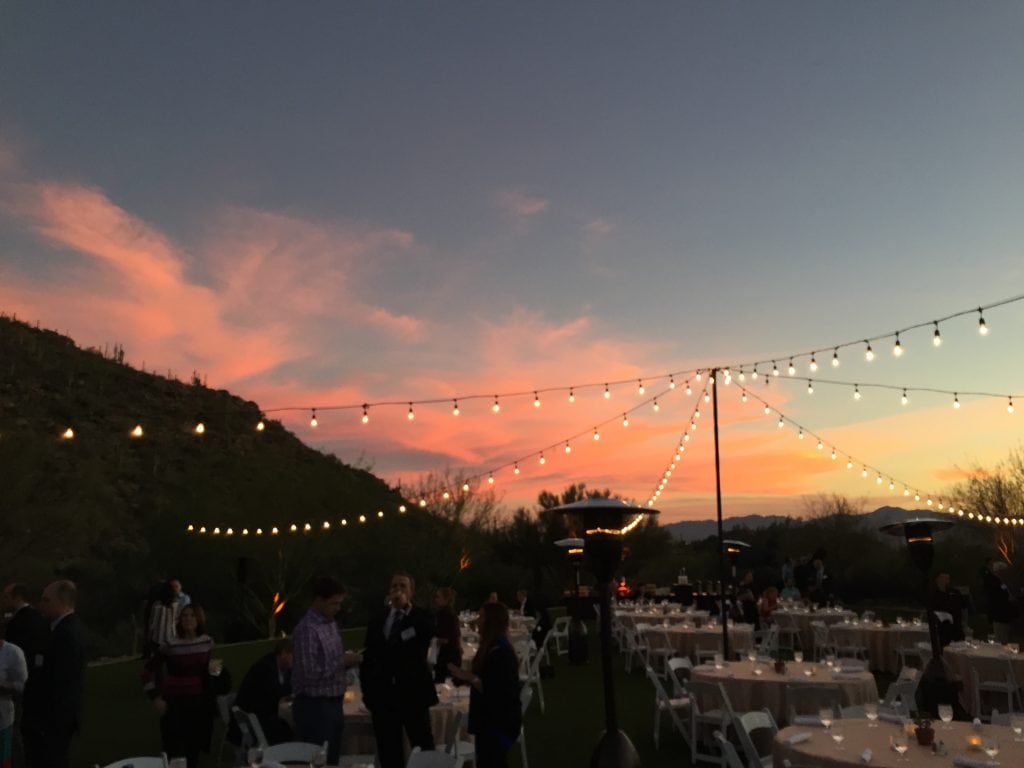 So check out this photo of the moon that was taken on my iPhone through a telescope. I show it to everyone because I think it's so amazing 😉 I am just shocked that you can actually see the terrain on the top and right side along the edges! Apparently this hotel is one of the top stargazing locations in the world.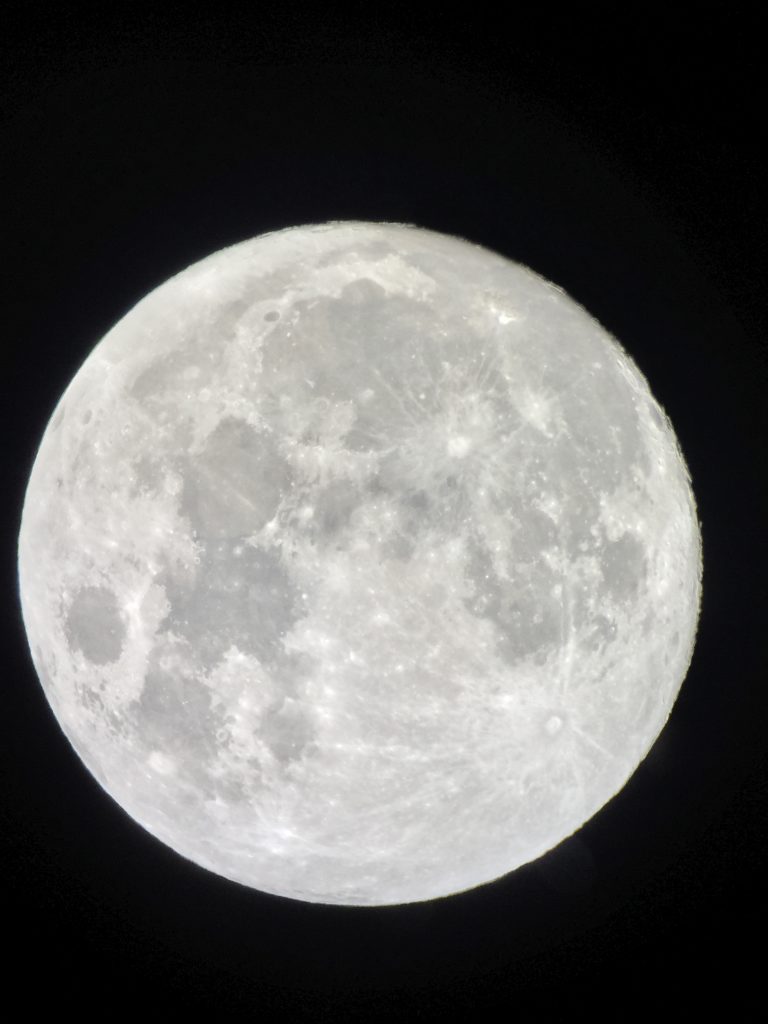 I got home late afternoon Friday and then we went out for Mexican at Roja followed by some more Mad Men. I'm hanging on for all of you that said you love it so much!
Saturday morning I ran to my friend Jill's house to help her pick paint colors. She's in a similar boat as I am. We want everything lighter and brighter but we're both dealing with cream trim. So, she wanted something that looked white but actually worked with her existing trim color. We're thinking Shoji White from Sherwin Williams (the top color) is the winner. Her painters start today and we're excited to see how it turns out. Jill is going to let me share the before and afters on the blog once everything is done because I think it could be helpful to many of you! Her current color is Sherwin Williams Tony Taupe. I'll keep you posted!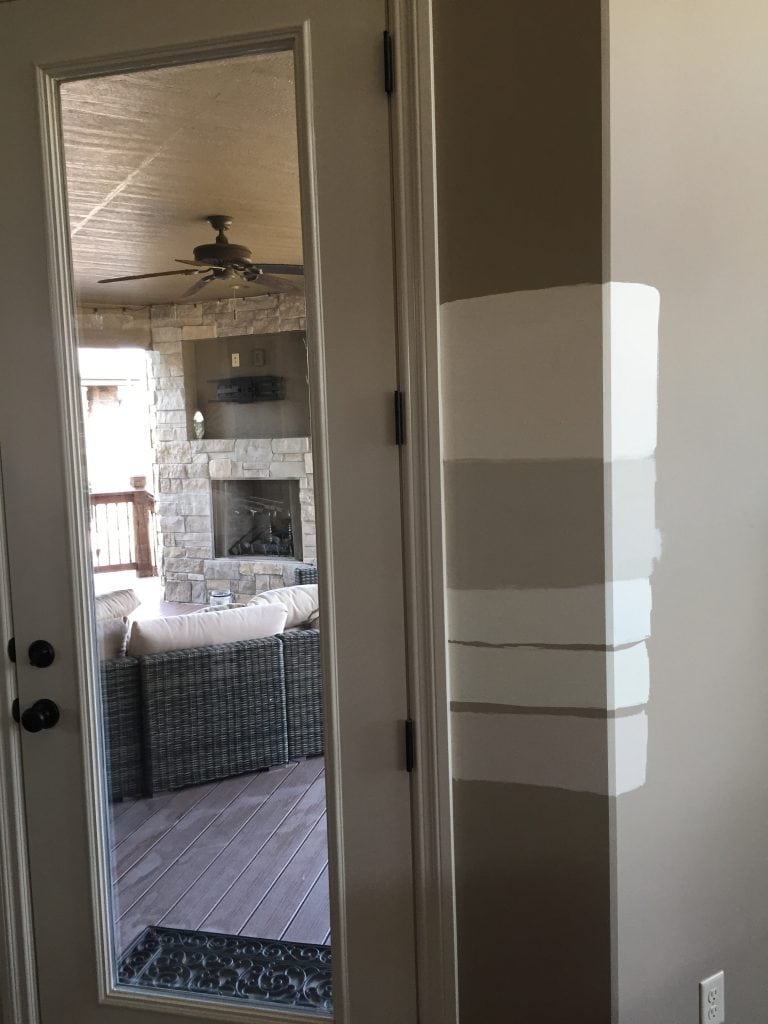 Kurtis and I then had lunch at one of our favorites, Upstream Brewery (I think it's the first time this year we've eaten out twice in one week), and then headed to the outlet malls. I honestly couldn't find much at all that I liked. I did pick up this polka dot t-shirt from J. Crew Factory but that was about it. Now I'm really unprepared for our next trip and I'm really trying to avoid the mall at all costs. I'm also obsessing over these sandals but it looks like they're back-ordered for the next week so they wouldn't arrive in time for my trip.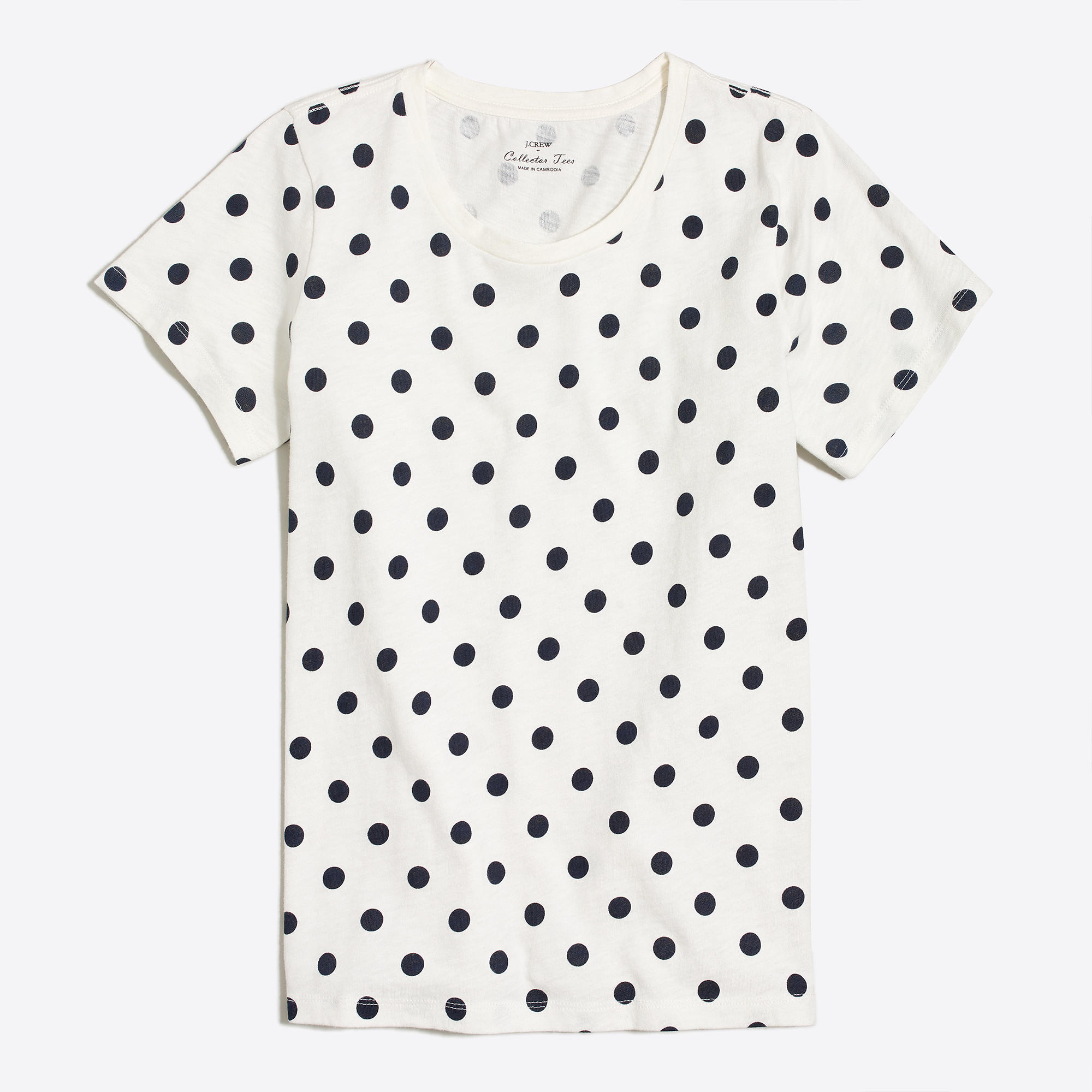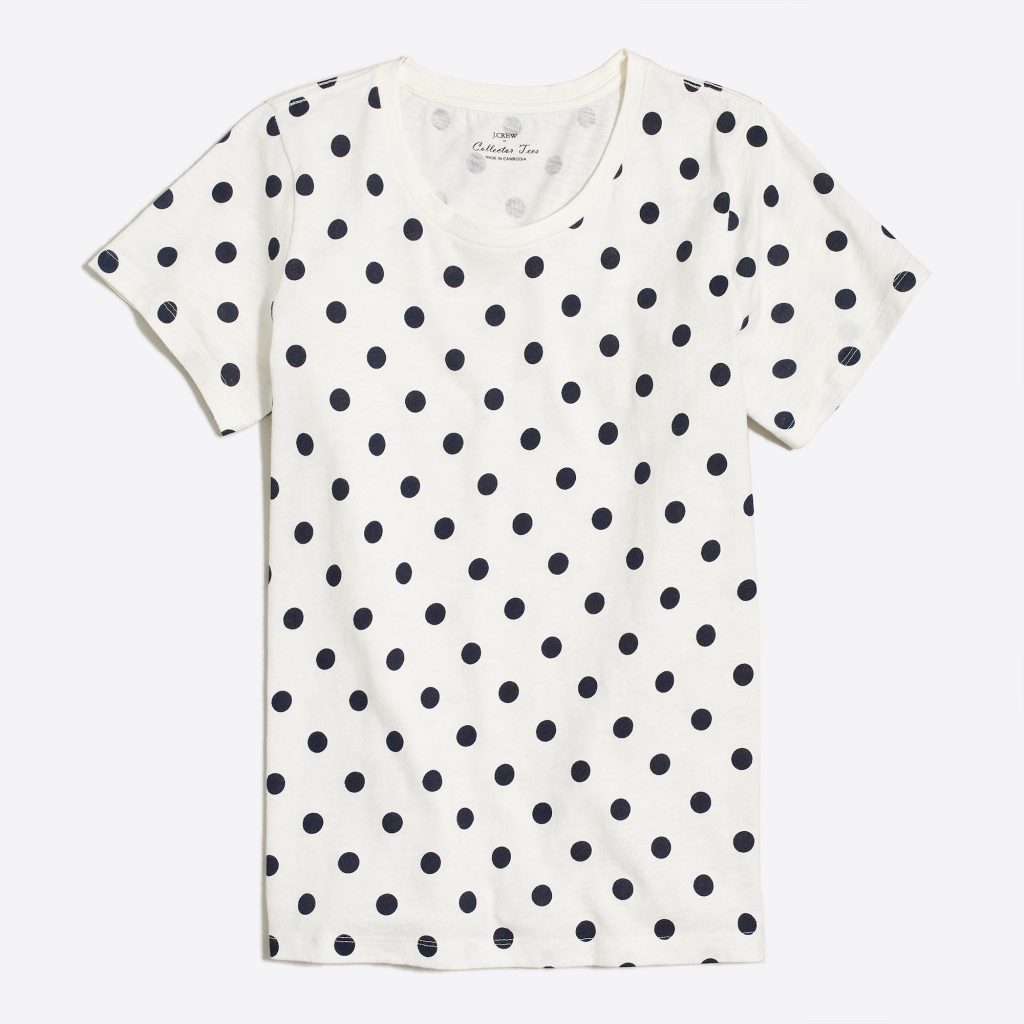 I'm starting to sound like a broken record, but Sunday I got another urge to list more stuff on Facebook. I cleared out another $600 worth of stuff in one day and I think I'm nearly out of stuff to sell 😉 I got questions and messages from several of you about tips on how to post successfully on pages like this so I'll plan to put some tips together to share soon. Now, rather than buying a billion cheap items that just clutter our house, I plan to use the funds for some investment pieces that can hopefully last a little more long-term. And if nothing else, provide more value than just unusable clutter lying around the house.
I'd really love to change up our living room a bit. It's the one room we haven't change a single piece of furniture in since we moved in over four years ago. All the furniture was specifically purchased for the size of the living room in our last house (which was a bigger room) and it feels really dark and heavy in our current home.
What do you guys think of these striped spindle chairs? The price is pretty decent and the reviews are great. Most bobbin chairs like this are significantly more expensive. I would just love to sell our current leather chairs and get something lighter! I'm also consider this solid fabric version, especially if we keep our couches that have a slight pattern. There are tons of colors to choose from but I'd likely go with white on white). I ordered about six fabric samples to see what the quality looks like in real life. I'm dying to get our dark leather chairs out of the living room!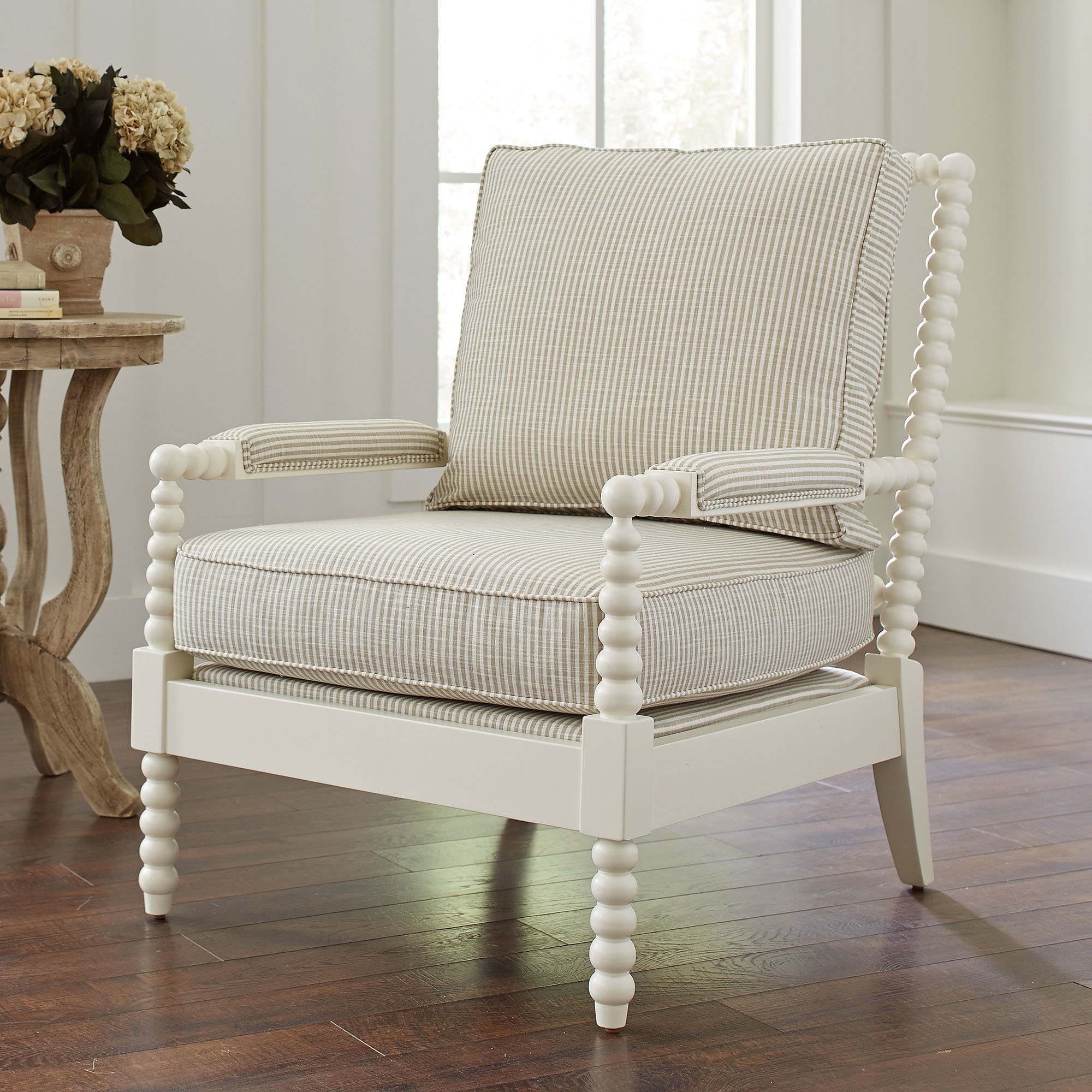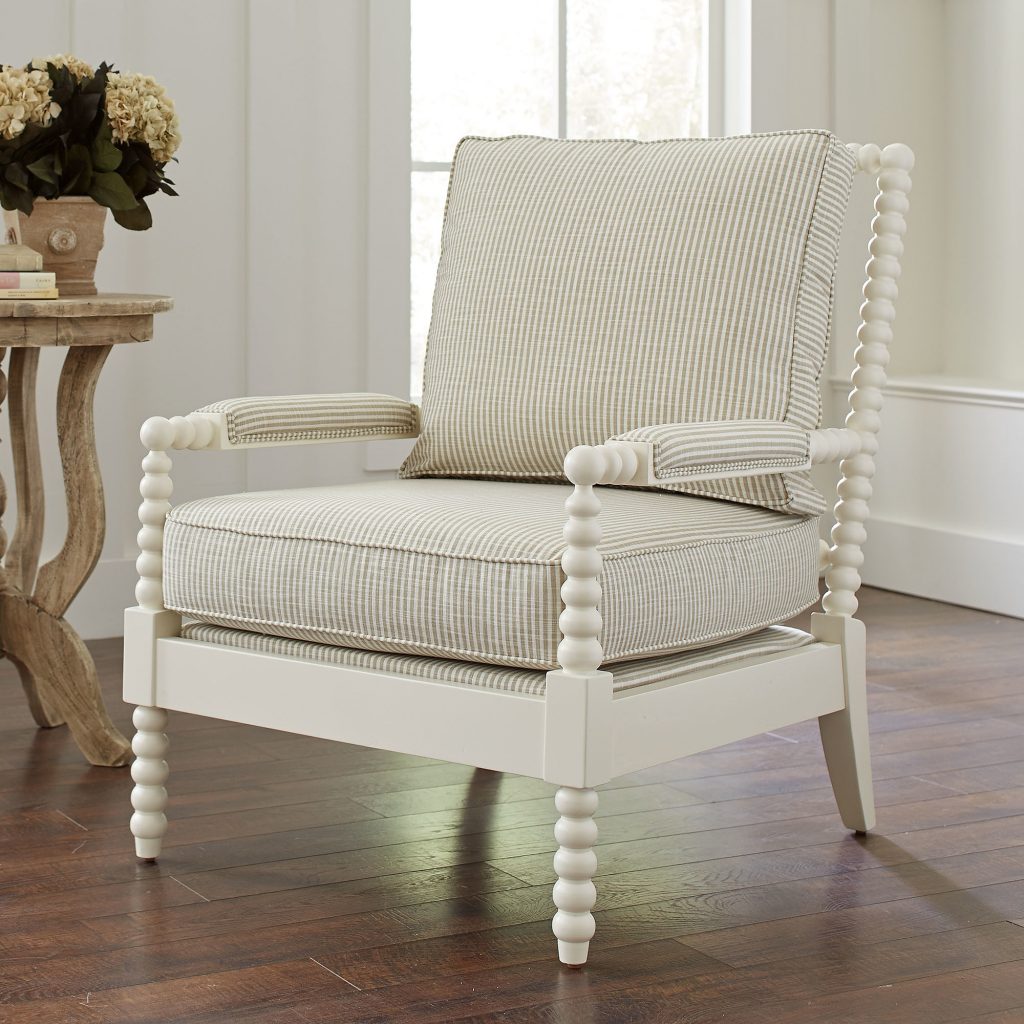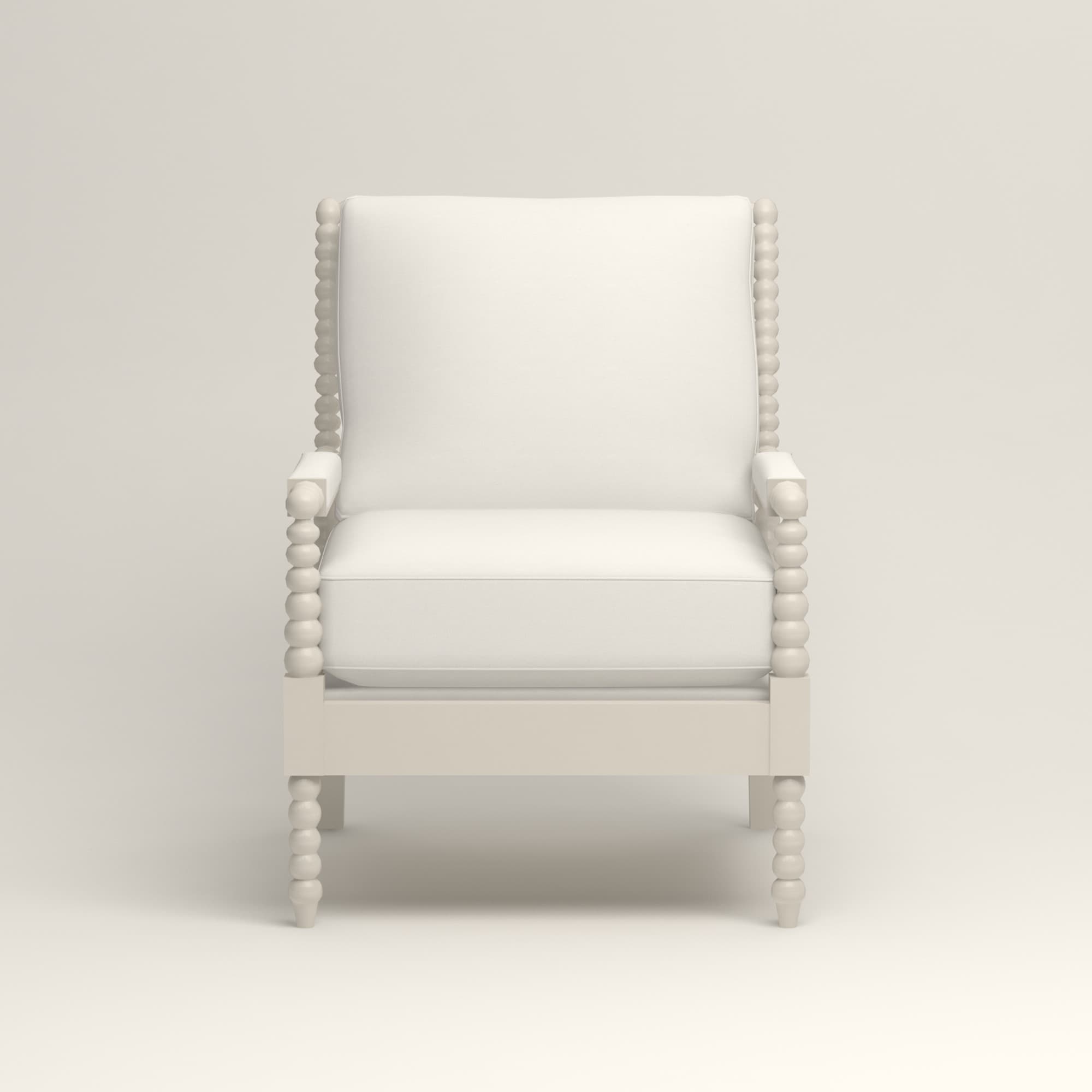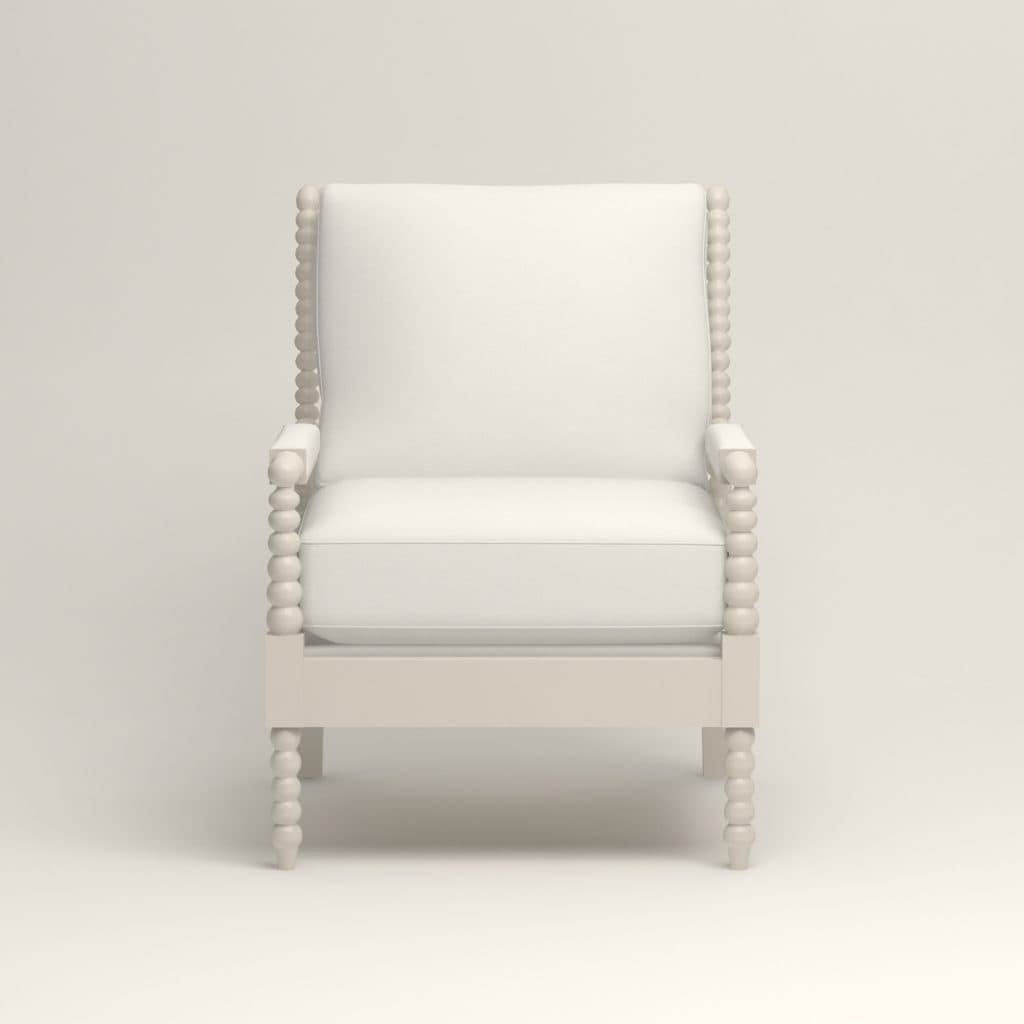 I also saw these beautiful rattan chairs in the latest Crate and Barrel catalog and thought they were really interesting too! I'm just not sure how comfy they would be though, and I'd have to watch for a sale to even consider them.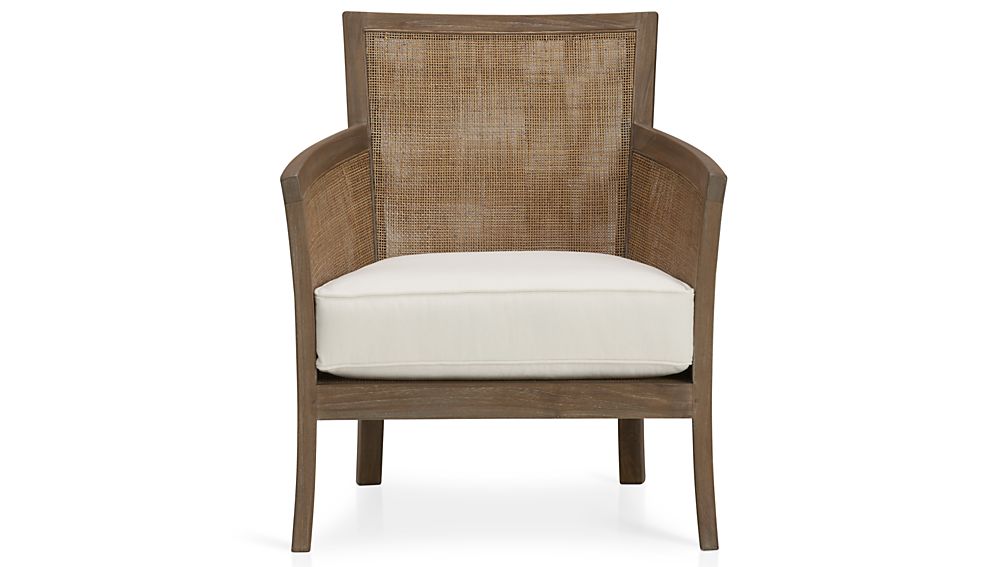 I'm still going to keep looking since I'm in no rush by any means.
We had our inspection last night for the second new rental. Remember when I said Kurtis and Nick saw it first (basically buying it onsite without me seeing it) and said it was all good and pretty much move-in ready? He legit had NO IDEA when I saw it and asked him about the wallpaper and pink knobs in the bathroom. Like seriously didn't even remember ever seeing them. And this is just one teeny tiny room of things he didn't notice. So, in addition to needing all new carpet and paint throughout (and likely all the brass light fixtures removed), I now get to figure out how to remove wallpaper. Thankfully it's just a border! The good news is the inspection came back mostly all clear, so structurally everything is good. Isn't it just funny though how most men remember so few details like this?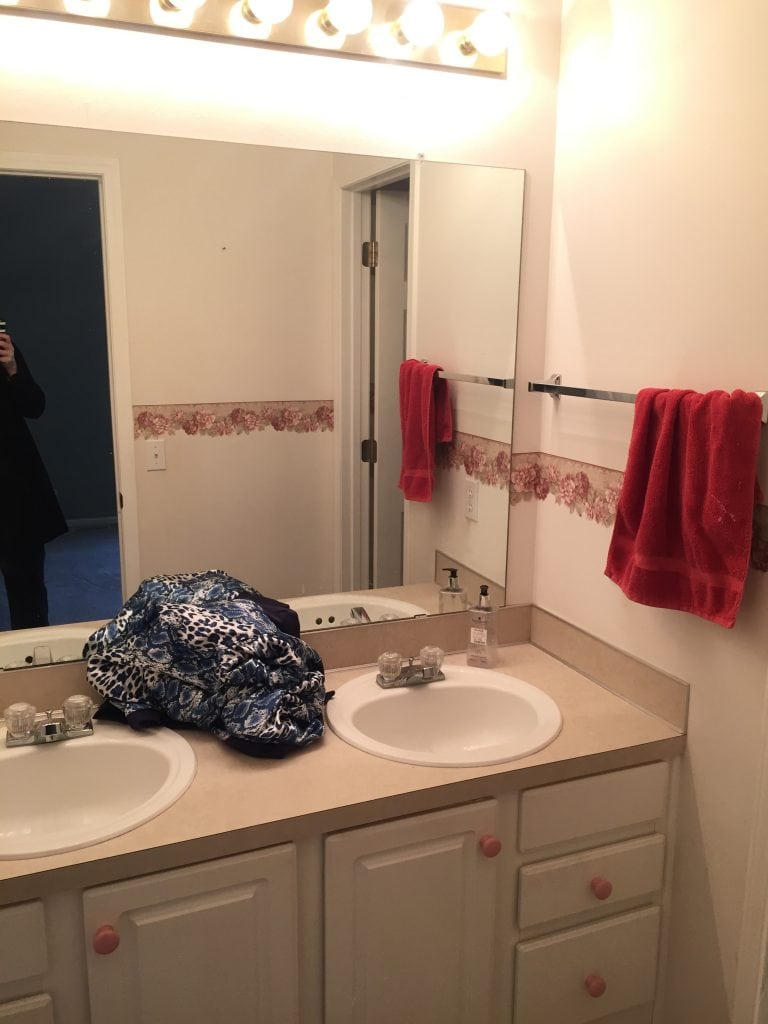 That about wraps up our weekend. I hope you all have a great week!
If you would like to follow along on more of my home decor, DIY, lifestyle, travel and other posts, I'd love to have you follow me on any of the following:
Pinterest / Instagram / Facebook / Twitter / Google+
disclosure: some affiliate links used