Happy Monday! I hope you all had a great weekend!
I actually never got around to posting a weekend recap last week because my posting schedule was already pretty heavy. Not much happened, but I'll share a few photos in addition to sharing what happened this past weekend.
Kurtis was finally forced to take care of our leaf situation. It's the one downside of having so many trees in your yard. But, he used our leaf blower to put them in piles. It turns out our leaf blower also can act like a vacuum and mulcher so then he just sucked them all up. It works like a dream!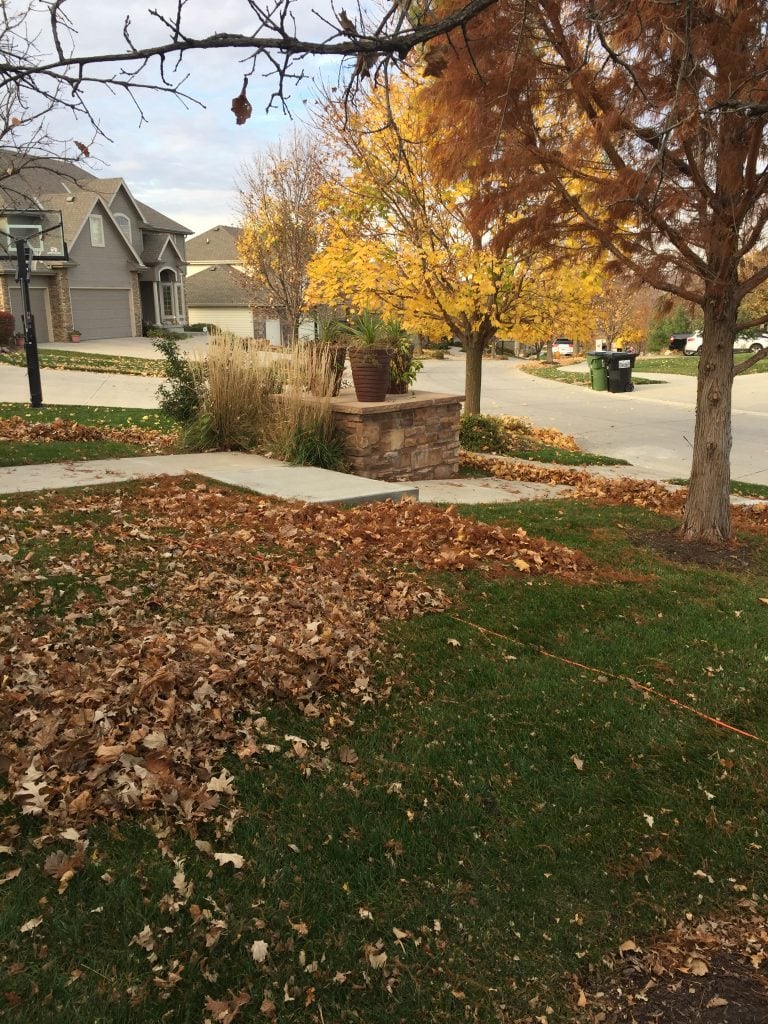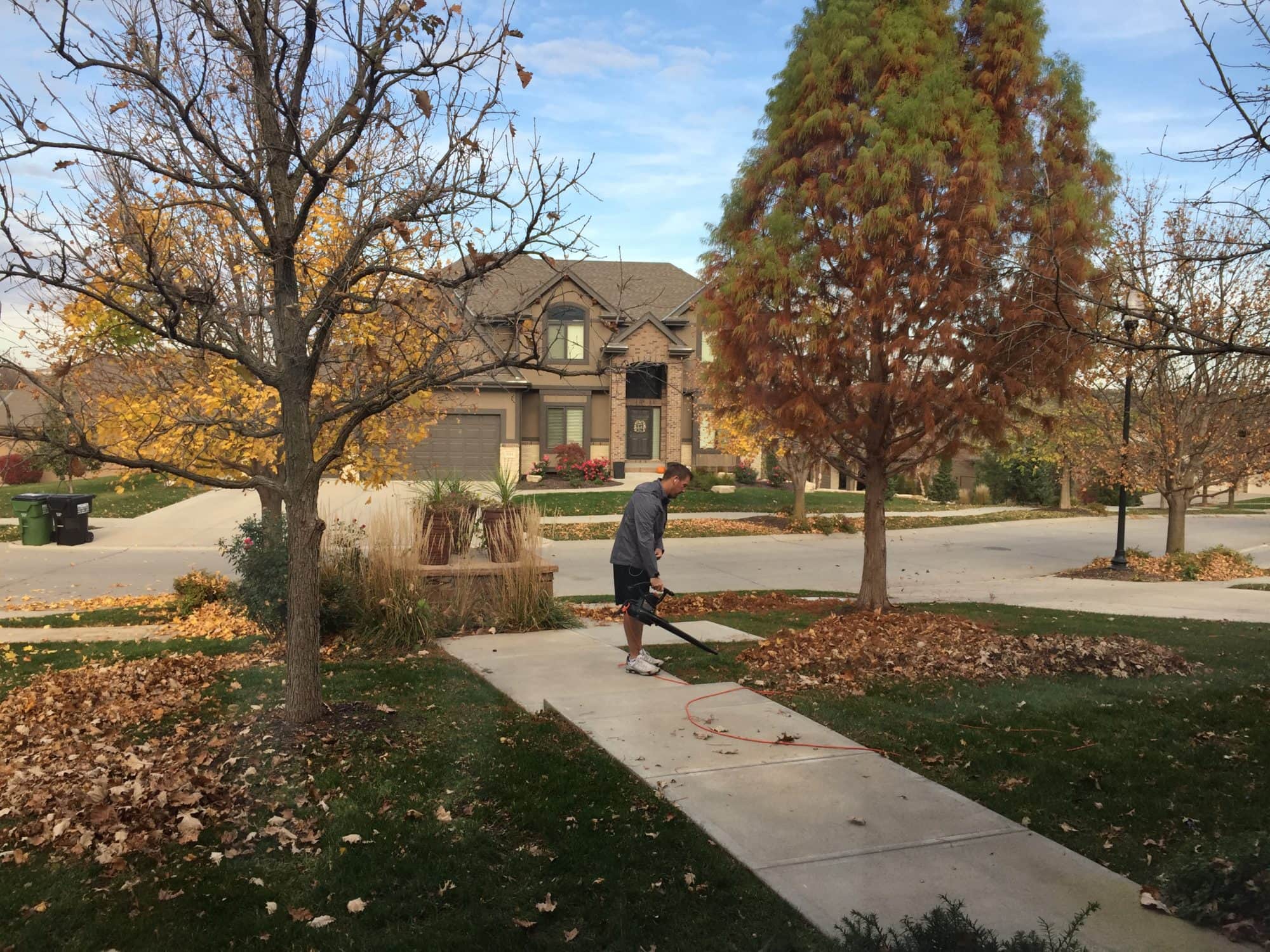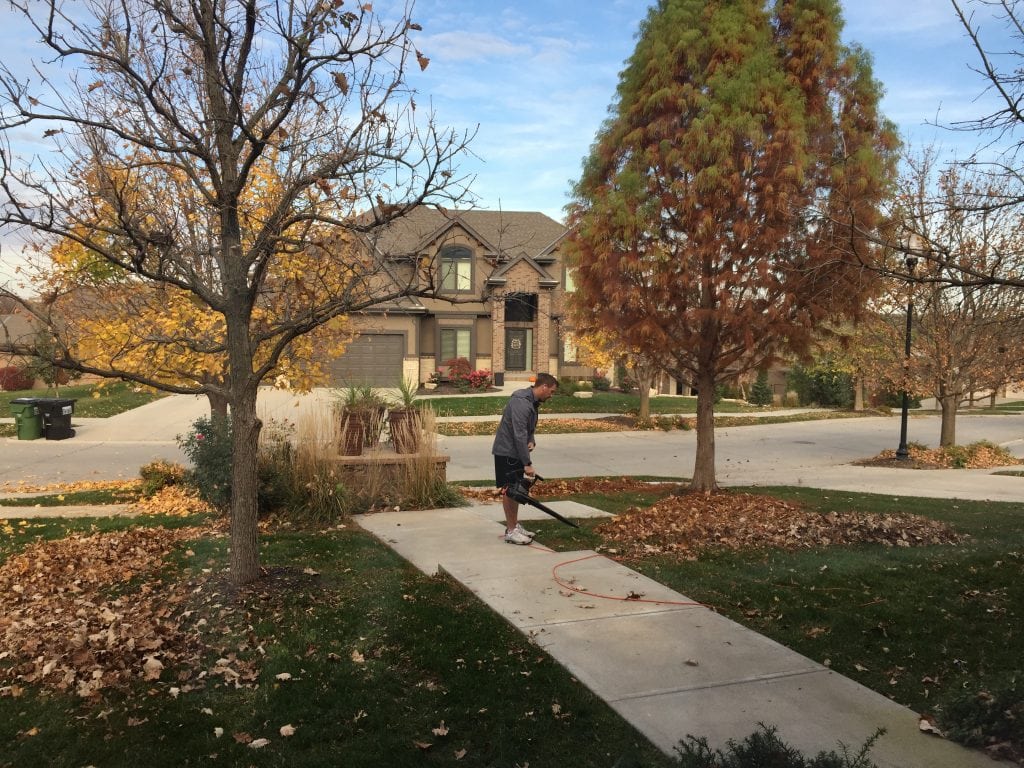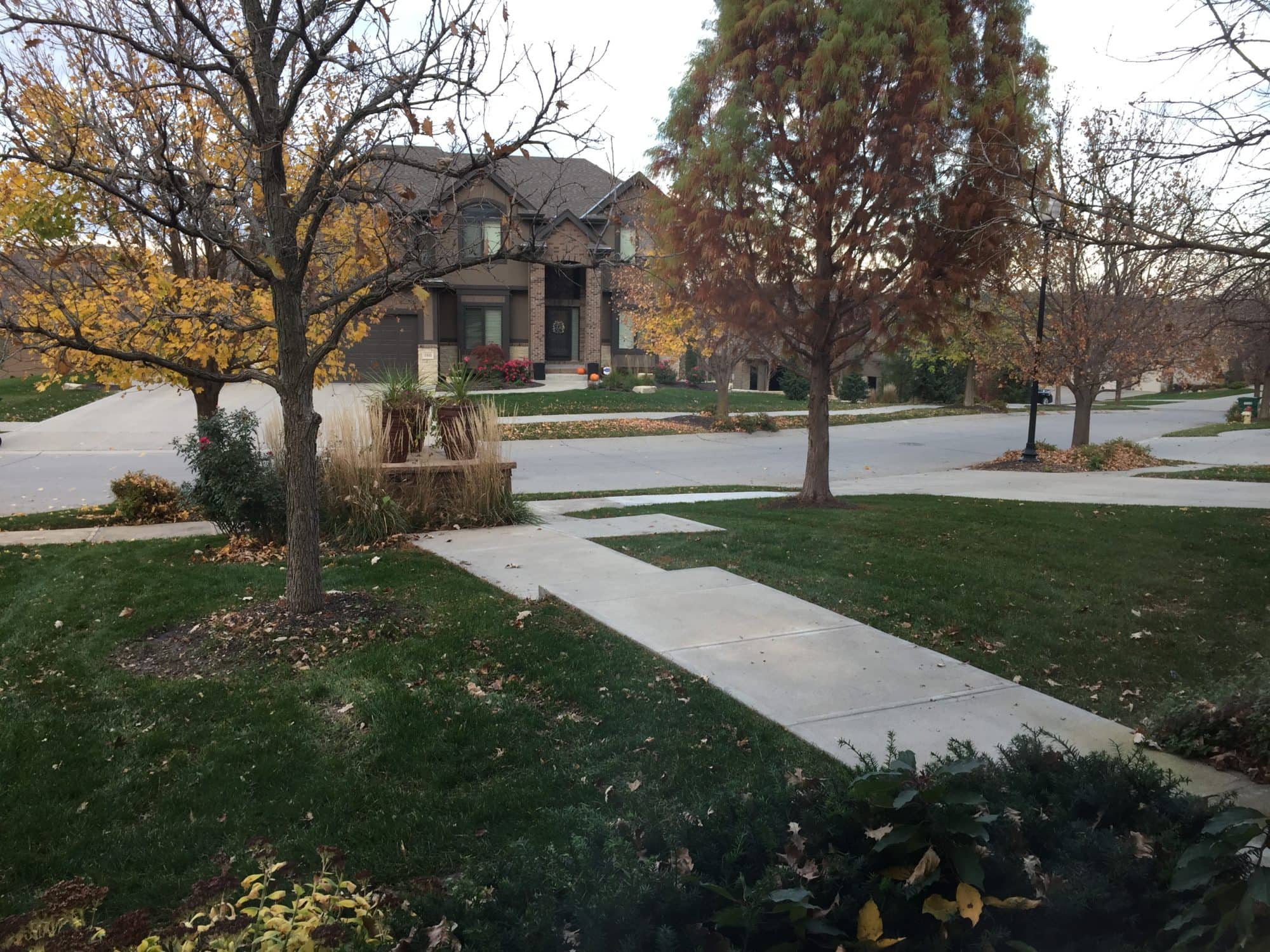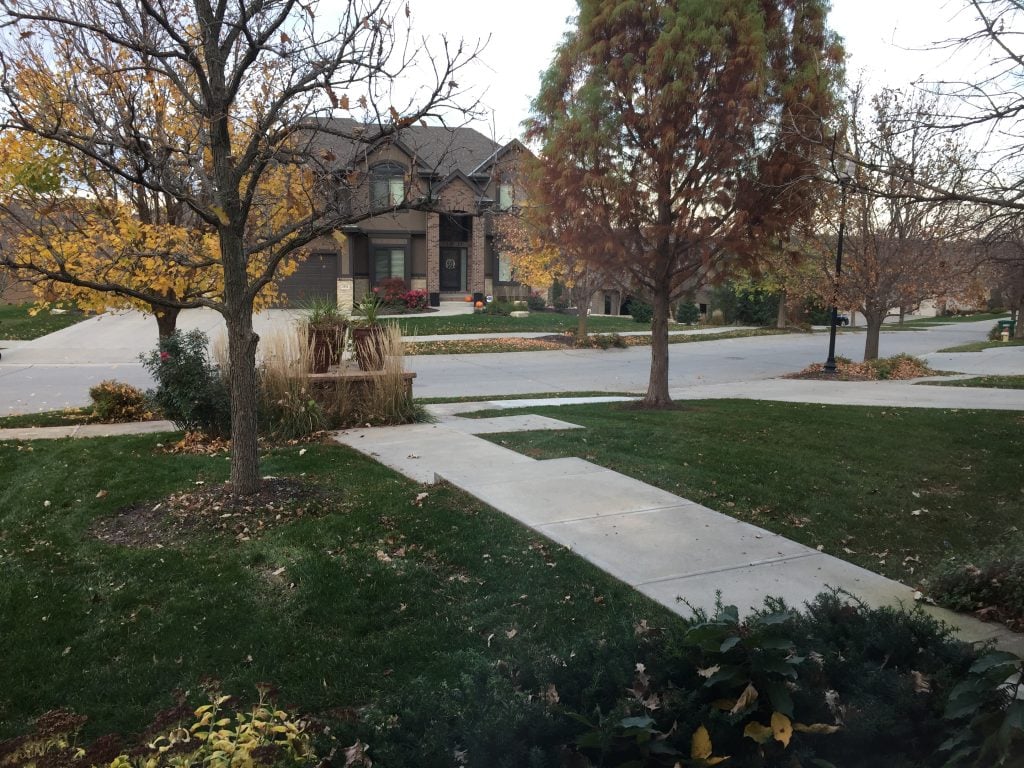 That Sunday night, I worked on chiseling tile out of our powder bathroom. I'll be sharing more tomorrow in regards to what this is all about 😉 But, let's just say – this is the worst job ever! The good news is, it already looks so much better with all those brown tiles out of there (even if there are gaping holes in our drywall)!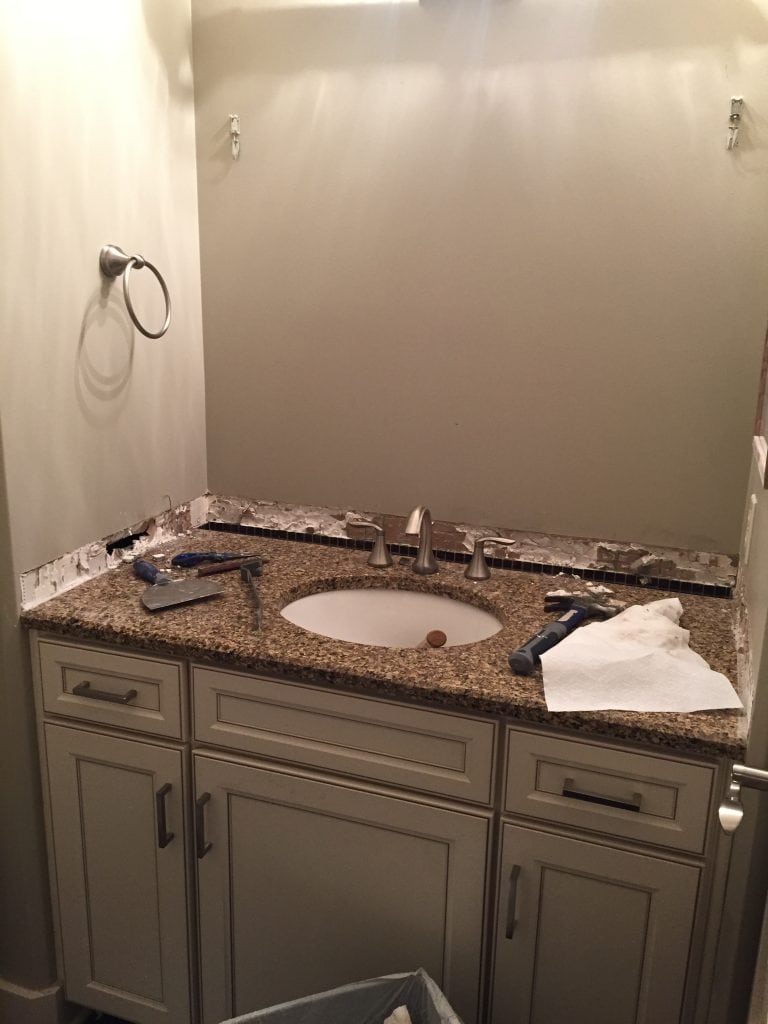 I was published in my first advertorial with Hayneedle! They ran a two-page ad in a local magazine (Inspired Living for all you locals) and offered my product recommendations for holiday entertaining!
Bar Cart | Hammered Copper Glasses | Plaid Chairs | Leather and Brass Decanter | Wood Trays 
I spent Wednesday thru Friday of last week in Indianapolis with Delta Faucet at their global headquarters. I can't even tell you how much I love this company. Everyone that works there is just so genuinely nice and they are all so passionate about their jobs. I couldn't believe how amazing their culture is, especially for such a large corporate company! The picture below is of the bloggers that attended the event.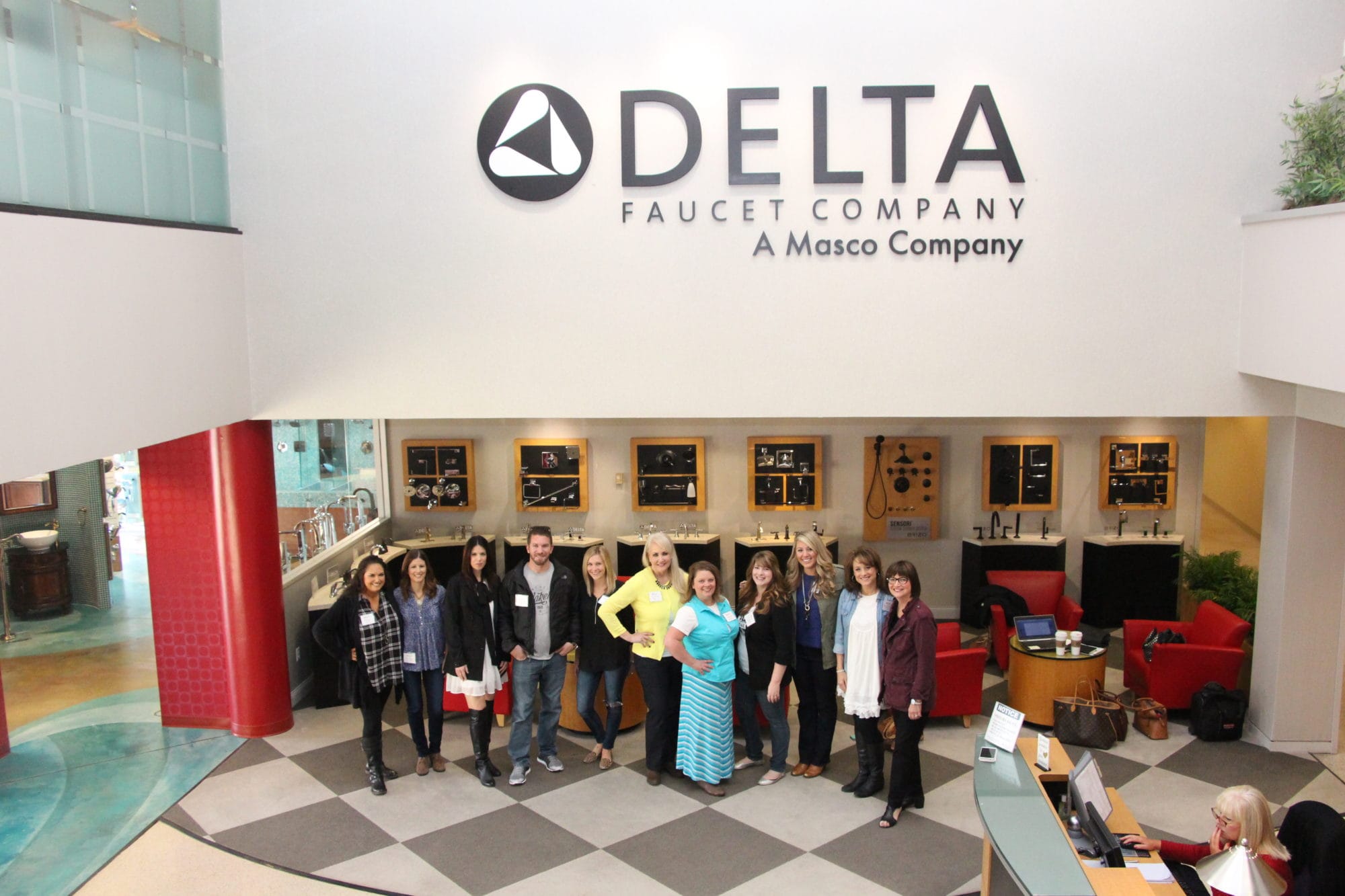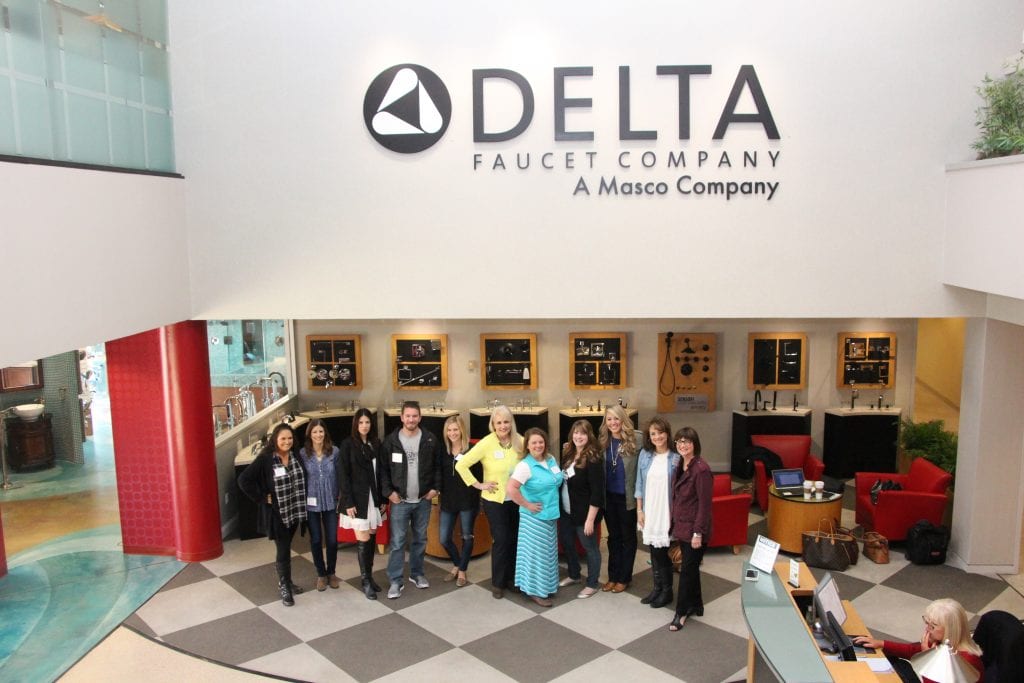 I got home late Friday night and was ready for the weekend!
I shared some good weekend sales (several of which are still going on). I purchased several things from J. Crew Factory and J. Crew because it is all just so good right now. I can't stop!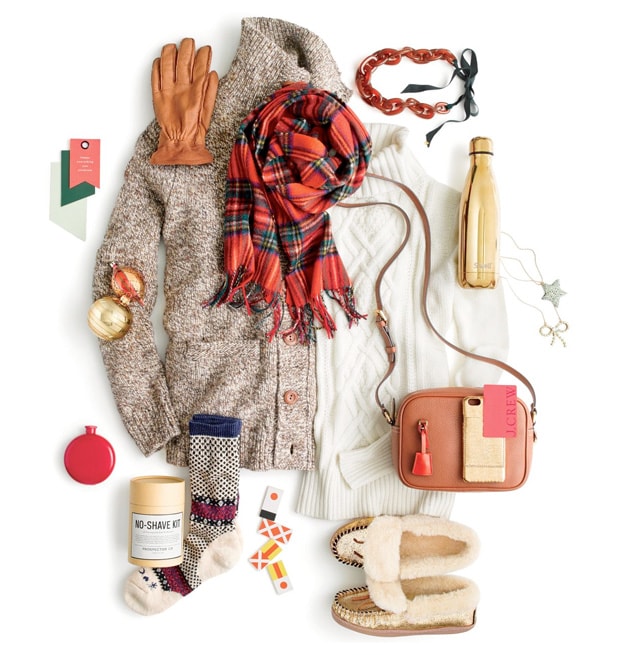 Yesterday, we went to church, breakfast and then Target for grocery shopping. I spent most of the day photographing for Friday's post. We're getting to that legit crazy time of year with the holidays quickly approaching!
We have an electrician and a drywall patcher coming to our house today. Lots of fun stuff to share soon!
If you would like to follow along on more of my home decor, DIY, lifestyle, travel and other posts, I'd love to have you follow me on any of the following:
Pinterest / Instagram / Facebook / Twitter / Bloglovin' / Google
disclosure: some affiliate links used