I had an amazing day in Chicago which was full of kitchen and bathroom design inspiration!
Thank you to Delta Faucet® for sponsoring today's post. As always, all thoughts, opinions and designs are my own.
A few weeks ago, I had the opportunity to join Delta Faucet®, along with several bloggers, in Chicago. We were in town for a day of inspired design and to compete for a dream kitchen or bathroom renovation based on the design plans we came up with. Today I'm going to share all the details from the exciting trip, and give you a sneak peek of an upcoming renovation!
Along with me on the trip were some of my favorite bloggers (and likely yours!):
Young House Love | Bower Power | Cherished Bliss | A Blissful Nest | Becki Owens | Inspired By This | Place of My Taste | Design For Mankind | The Creativity Exchange | Home Stories A to Z
I knew about half of the other bloggers before the event, but I can say after spending a full day together, we all became fast friends. Every single person on this trip was so friendly, inspiring and quite simply, amazing. I couldn't believe the group of talent that Delta rounded up for our day in Chicago!
The morning started off with a tour of the gorgeous Delta DREAM2O showroom in the Merchandise Mart. I think I touched at least half of the Delta faucet combos because they were just so pretty!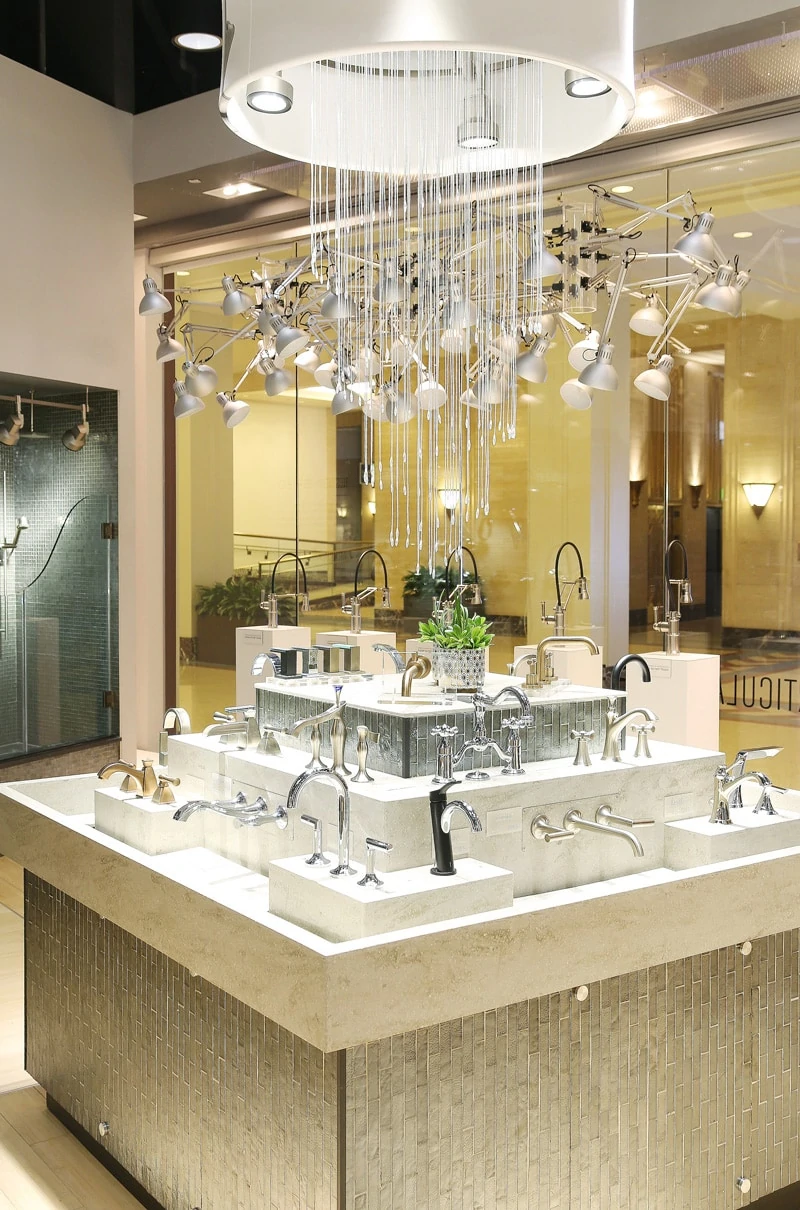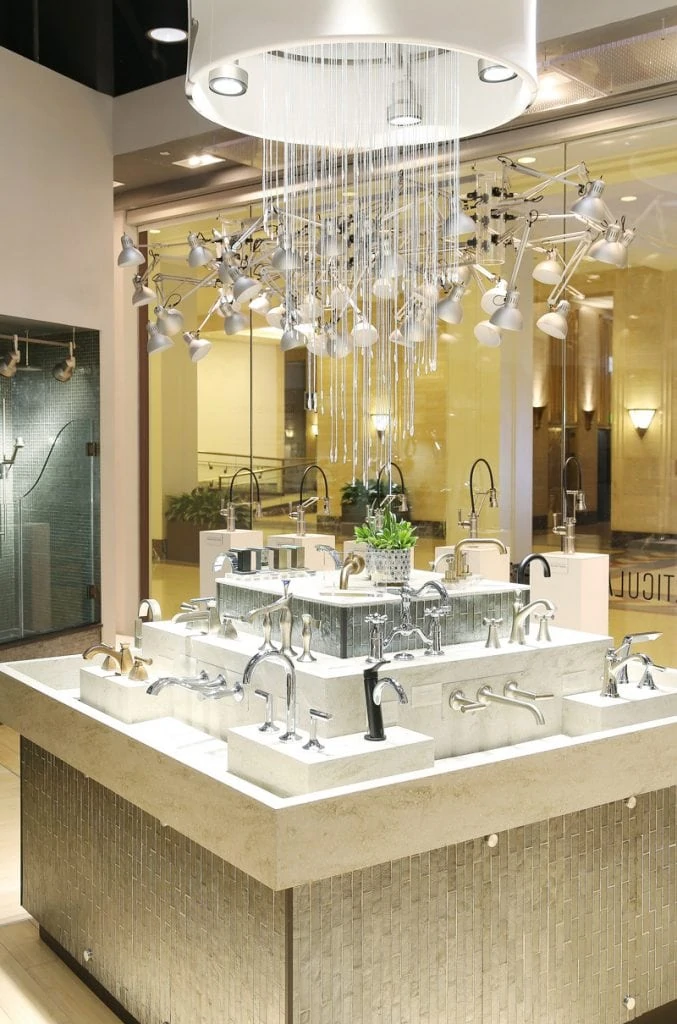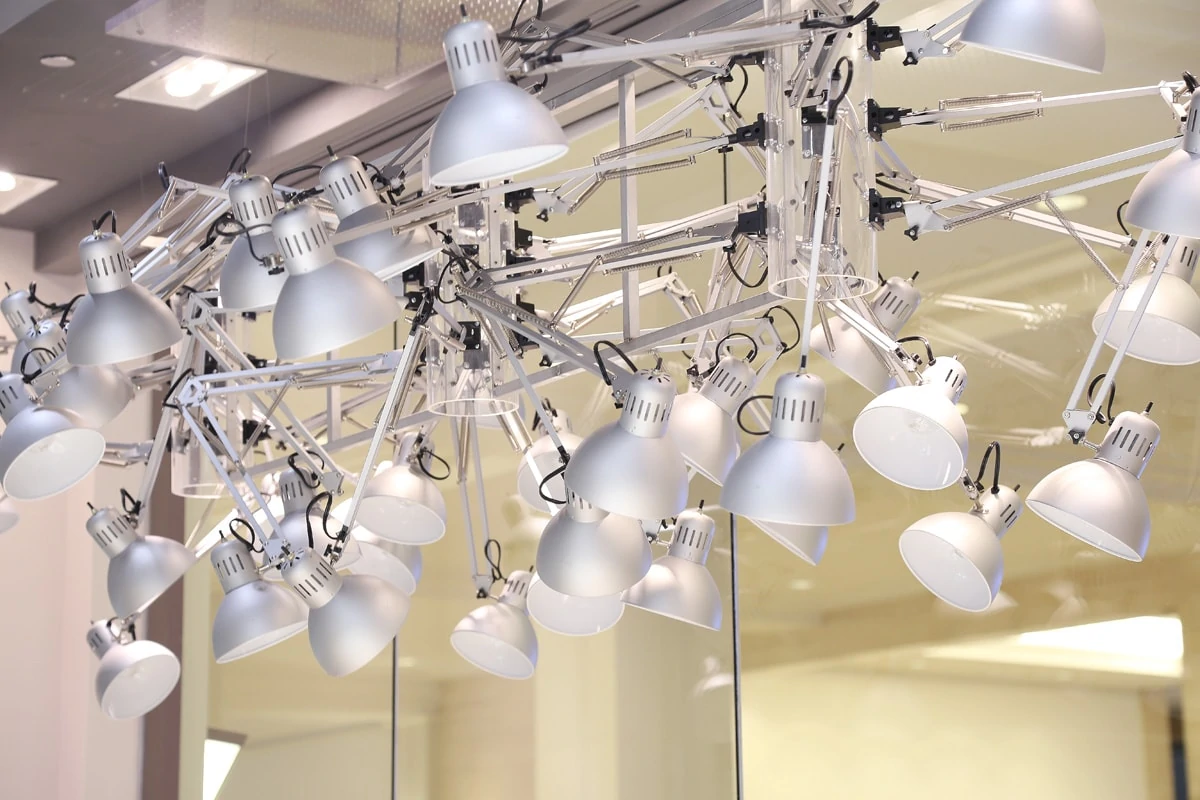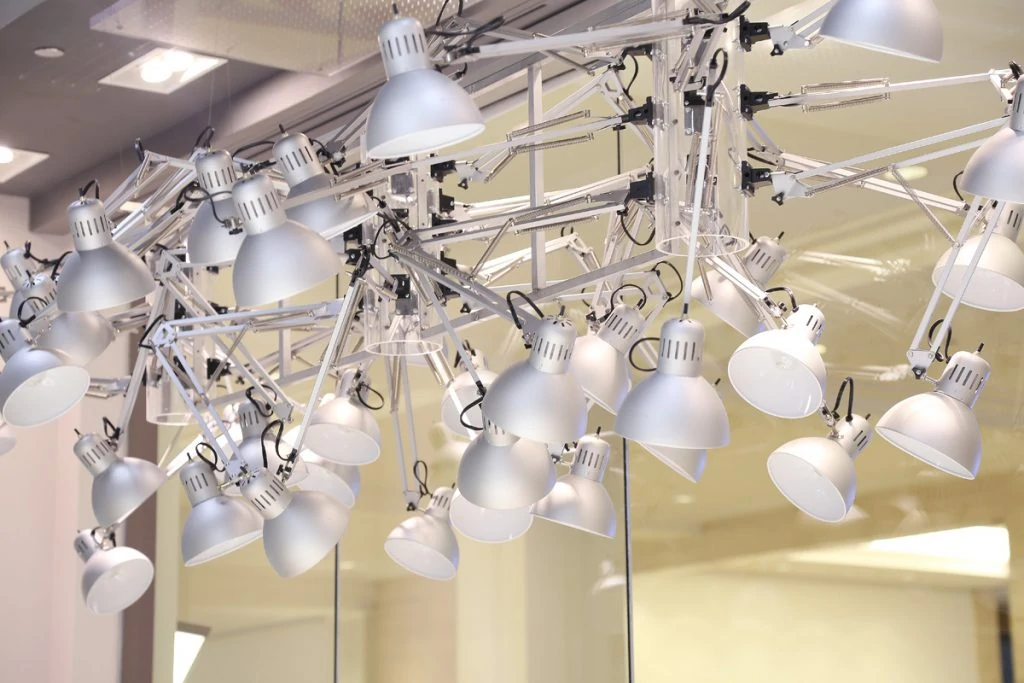 After wandering around the showroom oohing and aahing over the fixtures, we heard a brief presentation from Missi at Delta faucets and then John and Sherry of Young House Love.
There's so much I love about Delta faucets (other than their gorgeous designs). It was so fun to hear about the two sides to every Delta product: the SEE and the DO. The SEE portion is literally that – the beautiful fixture that you see on the exterior (and trust me, they have tons of gorgeous options). The DO is the interior workings and technology on the inside (they even have touch faucets!). Together the two qualities work in perfect harmony to create beauty and function all in one sparkly, pretty package.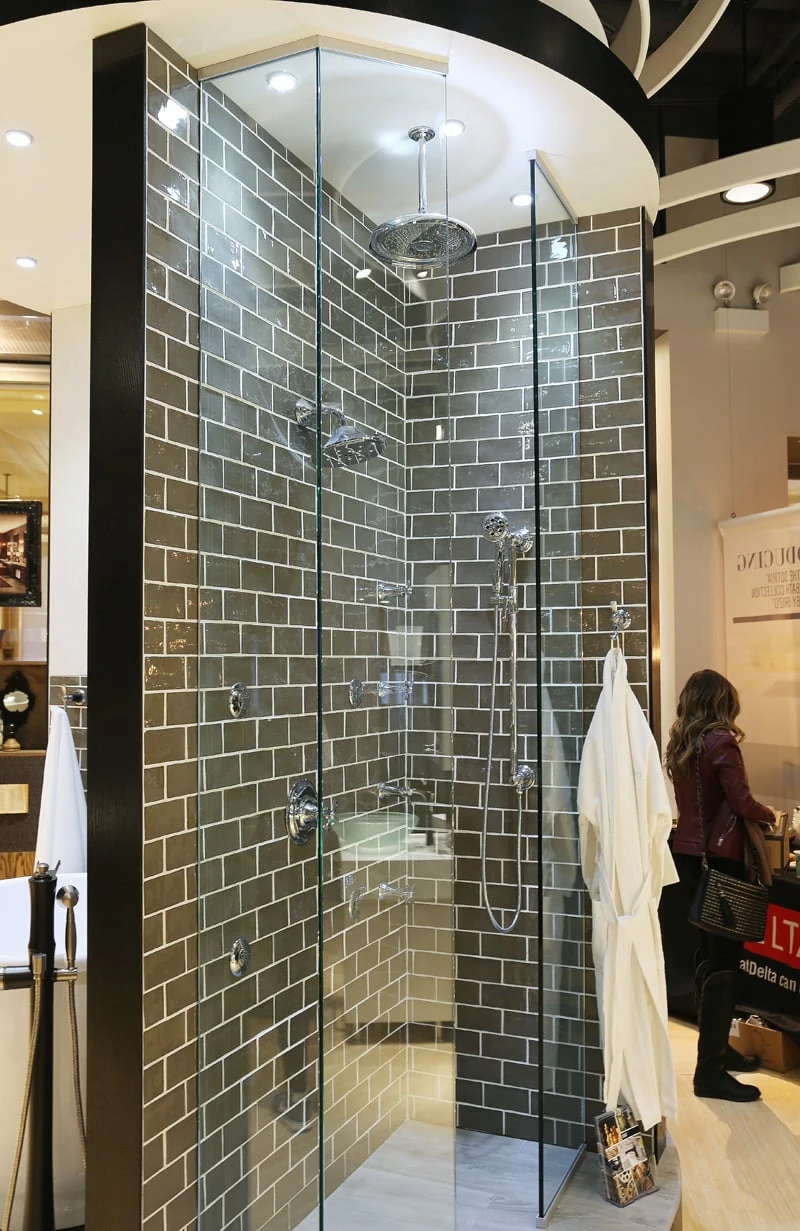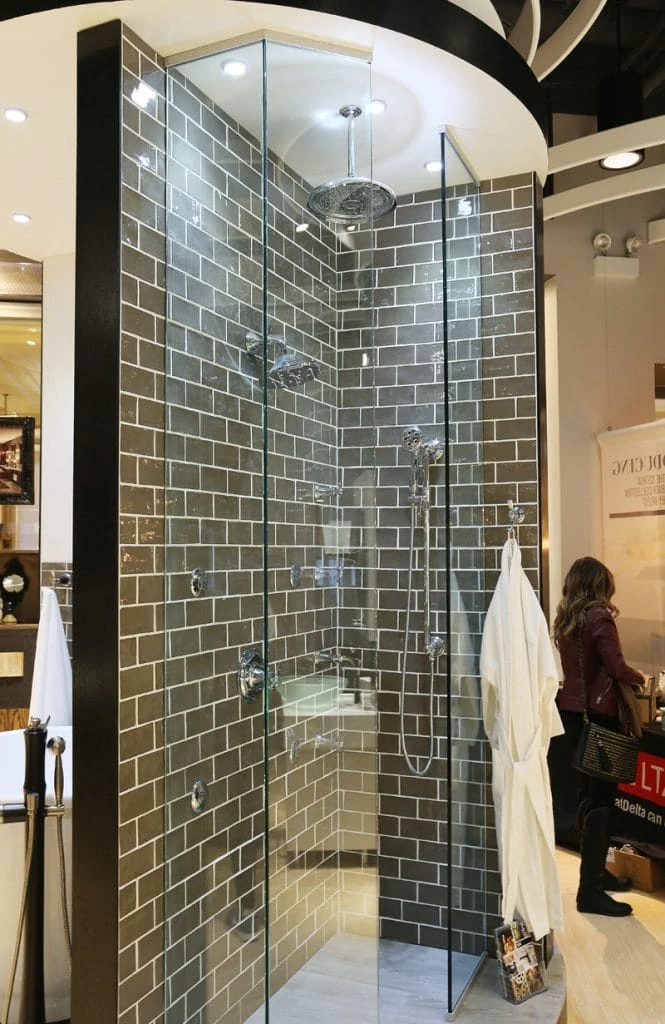 John and Sherry talked to us about finding the four key elements in all good designs: beauty, function, meaning and mood. Most of these are fairly self-explanatory, but you may not always evaluate every single room design based on these four key elements. However, they really are the key to a 'dream room' because one element without the other isn't nearly as practical or well-loved when it comes to day-to-day living.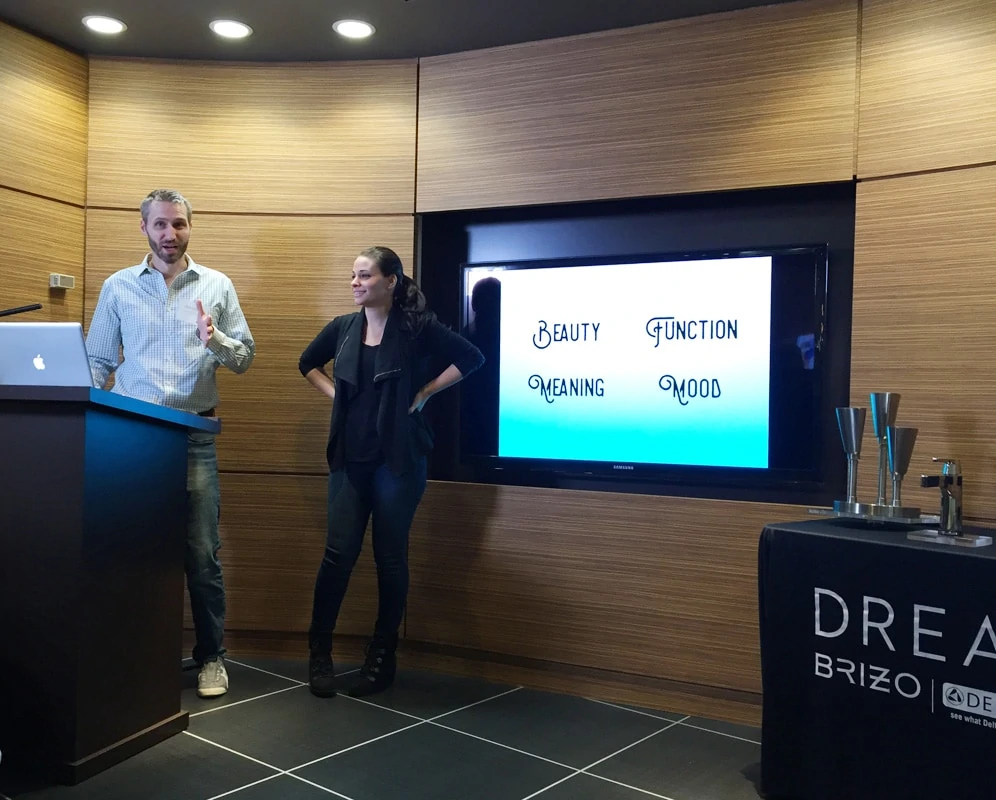 After the presentations and a little more wandering around the showroom, we set out on our tour of Chicago.
The first stop was the Chicago Cultural Center. As we walked in the doors we were all struck by the textured intricate tile work throughout. As you climb the stairs, the unique details continued.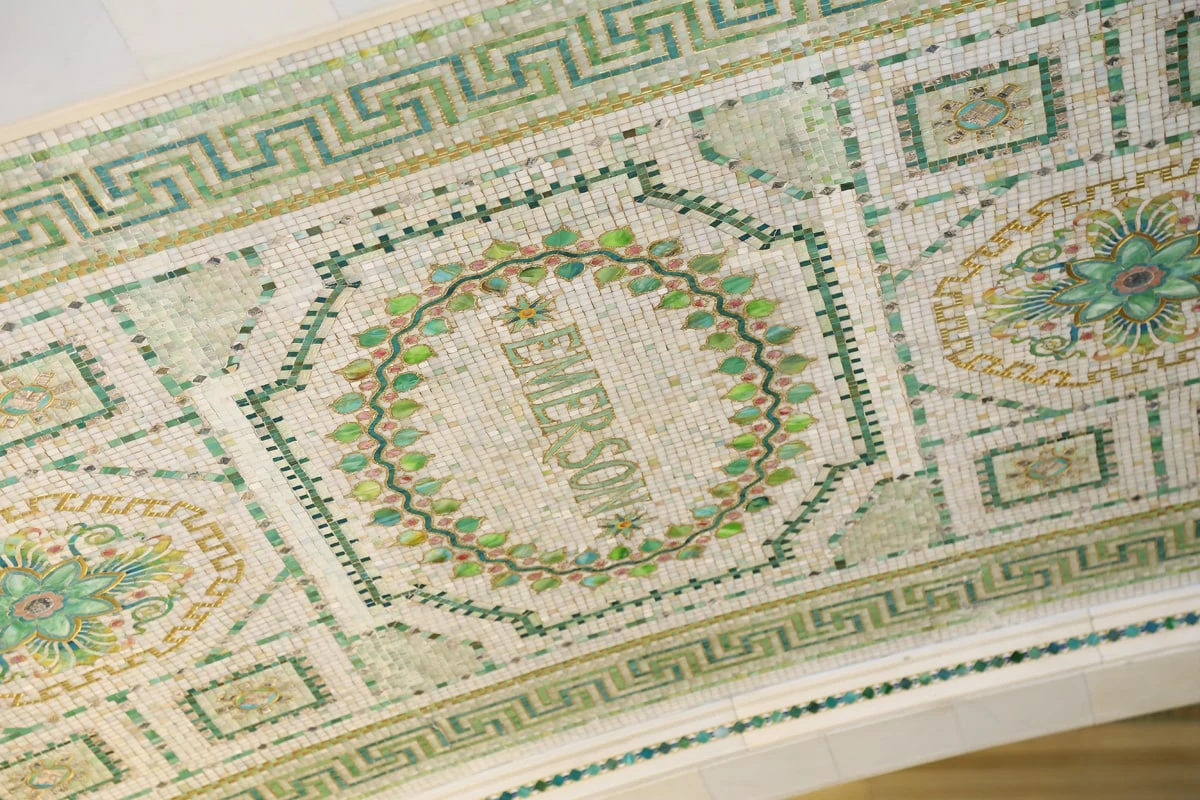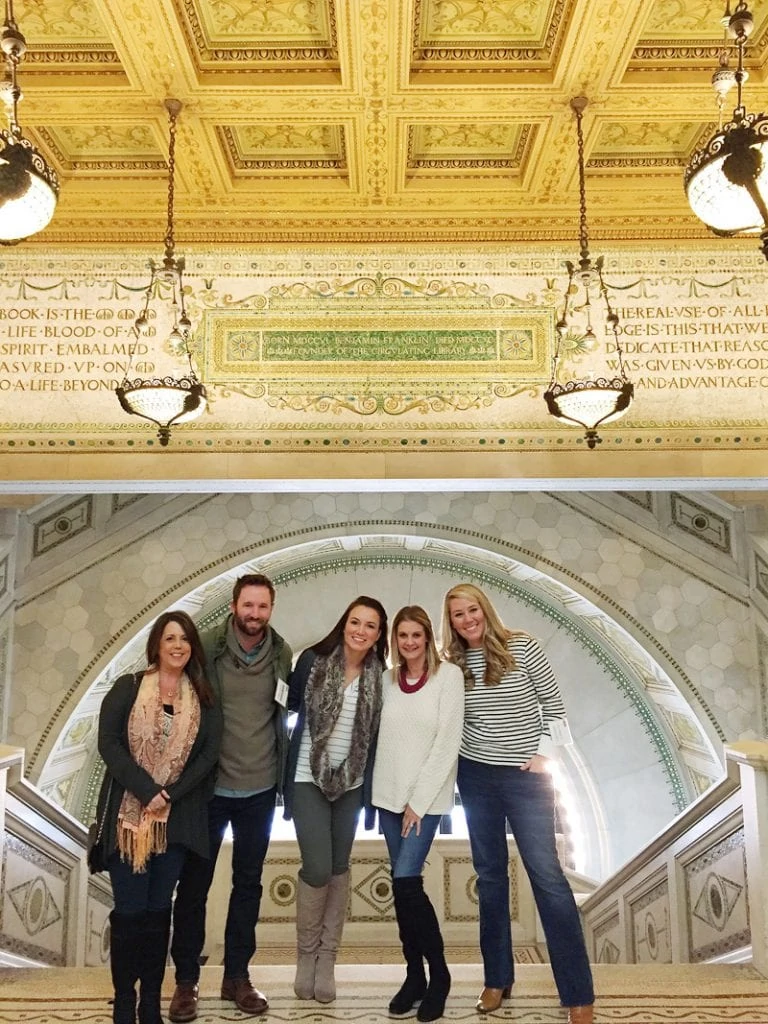 Preston Bradley Hall has a 38-foot dome, which is the largest Tiffany stained-glass in the world, valued at an estimated $35 million. It was so beautiful, very stunning and photos really don't do it justice!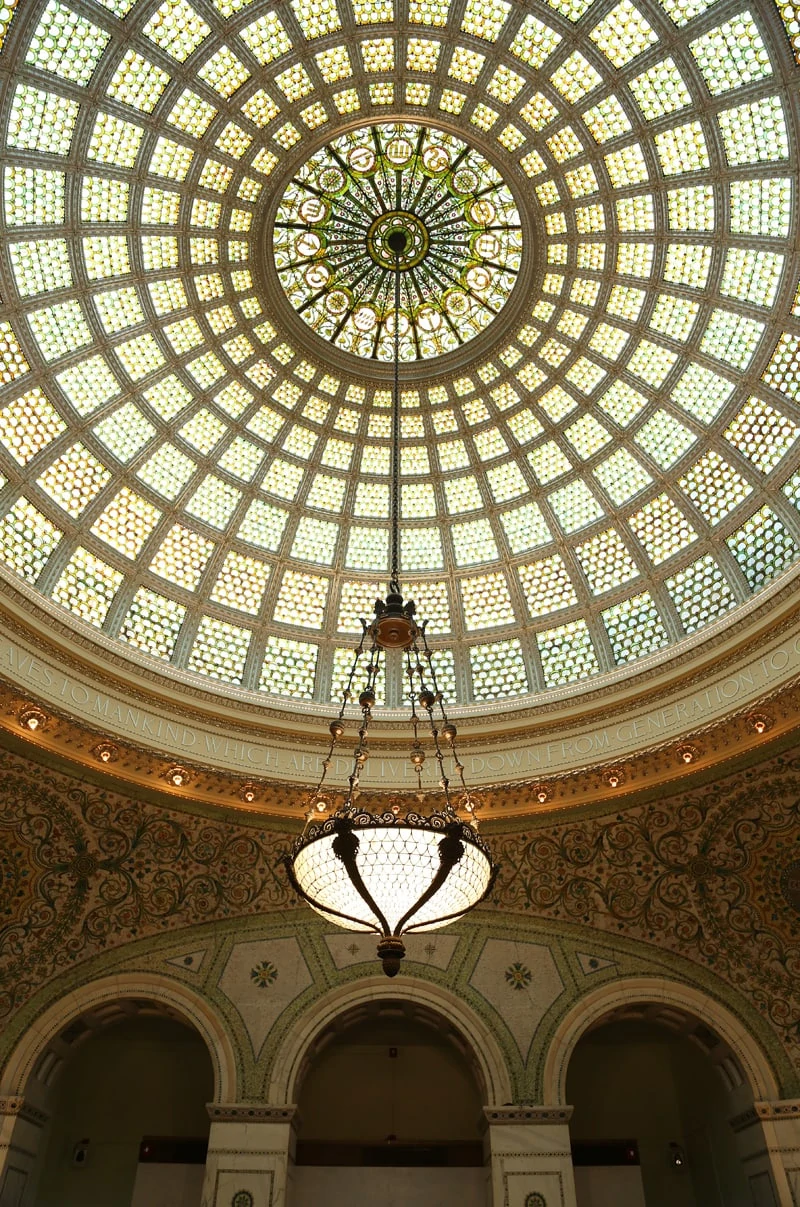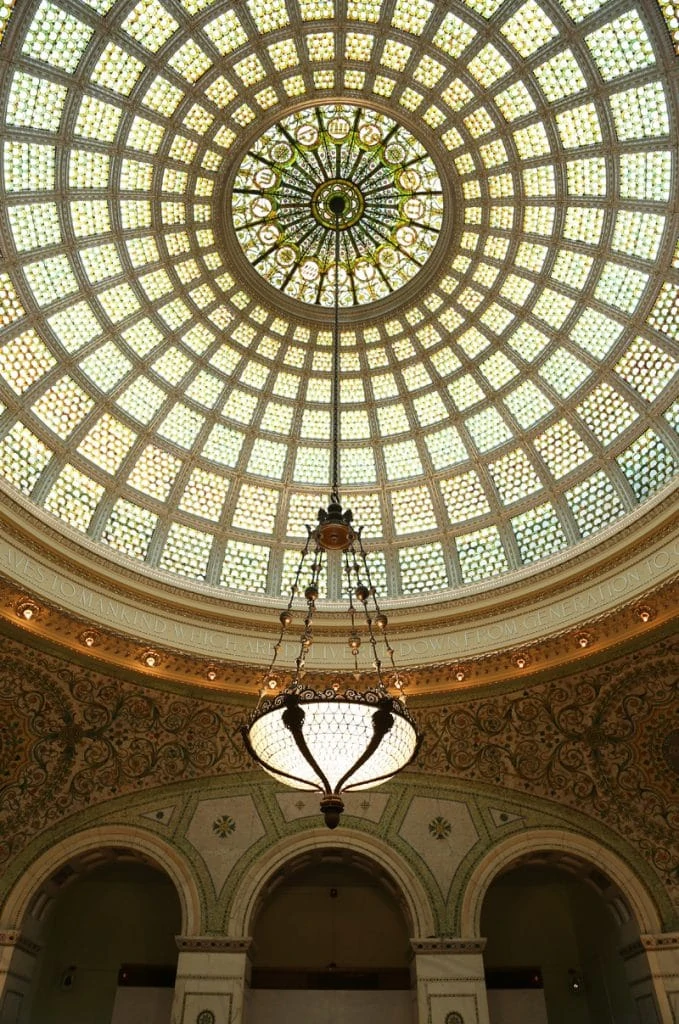 The next stop on our tour was The Rookery. The interior was absolutely breathtaking and I couldn't believe all the intricate detail and patterns everywhere you looked. The suspended staircase was pretty incredible to see as well!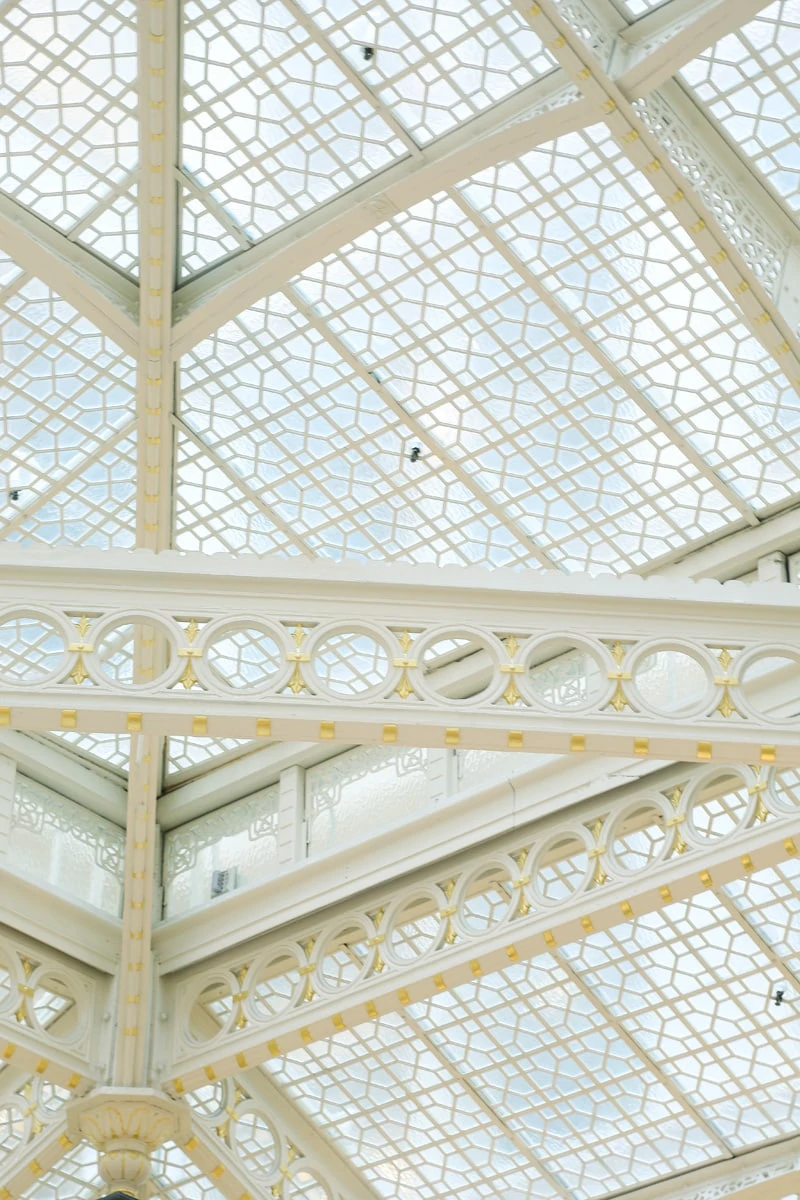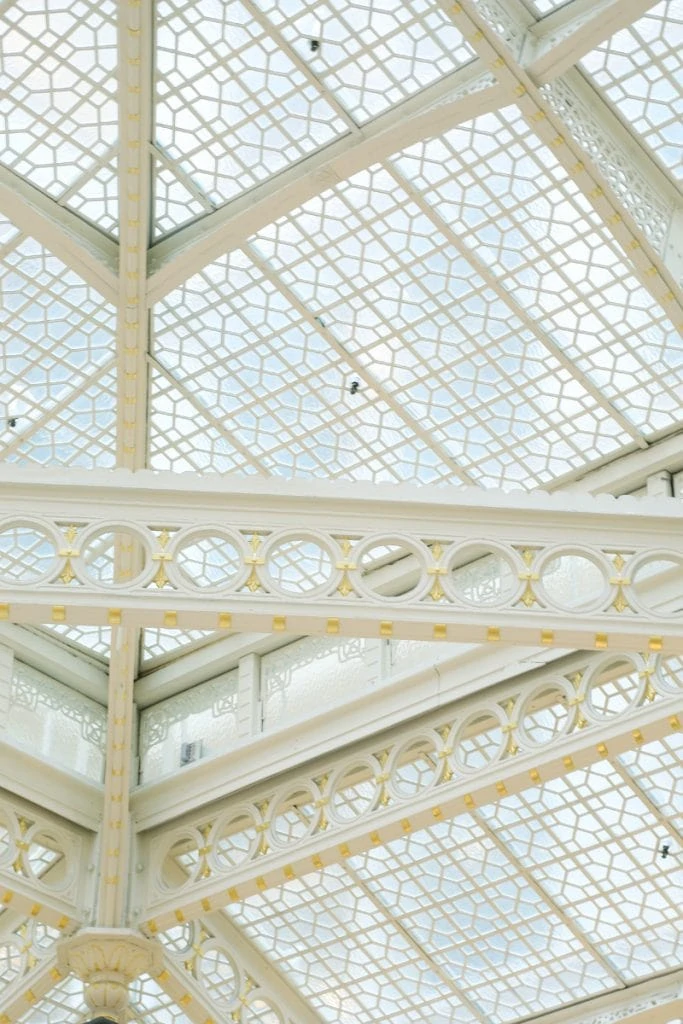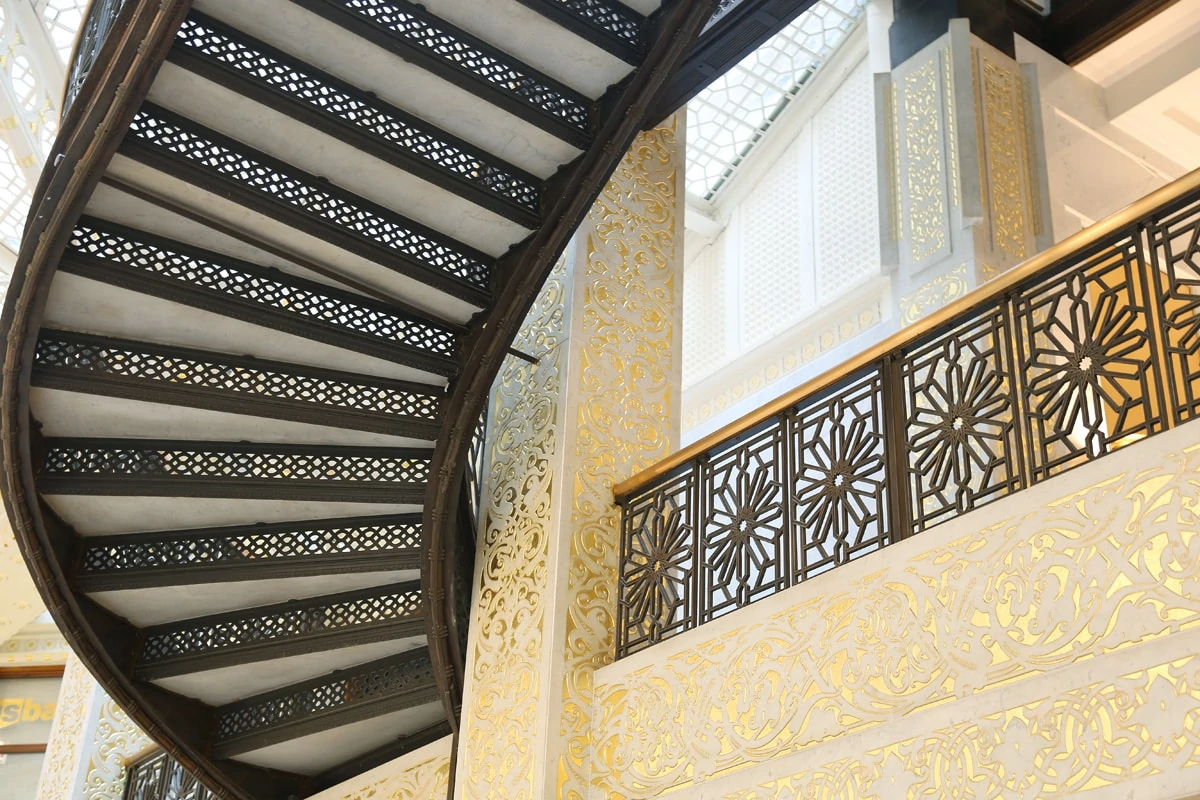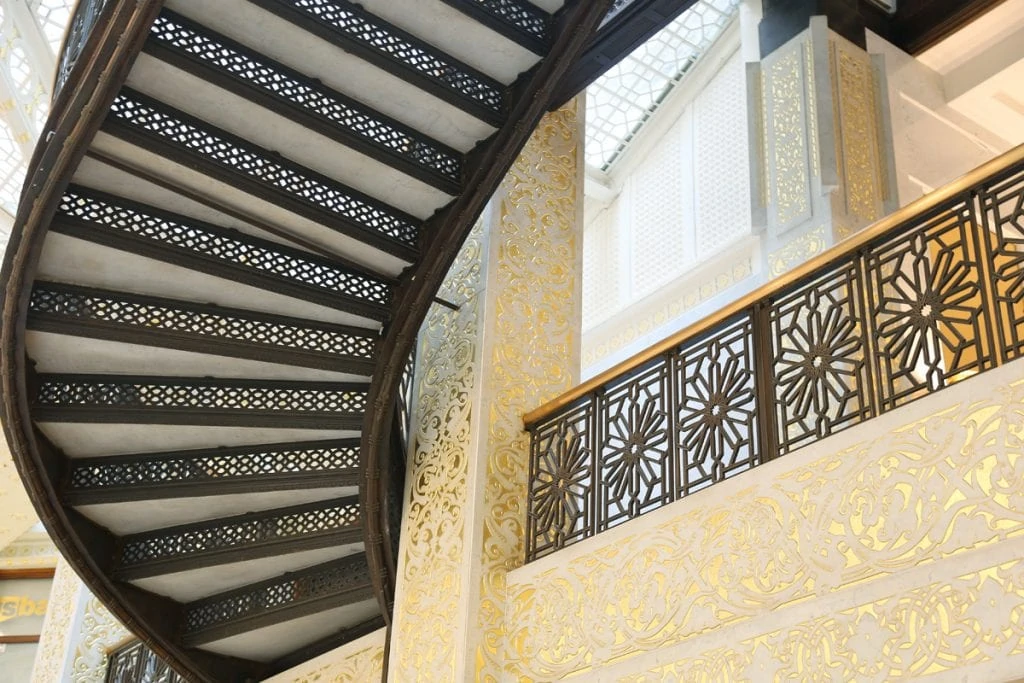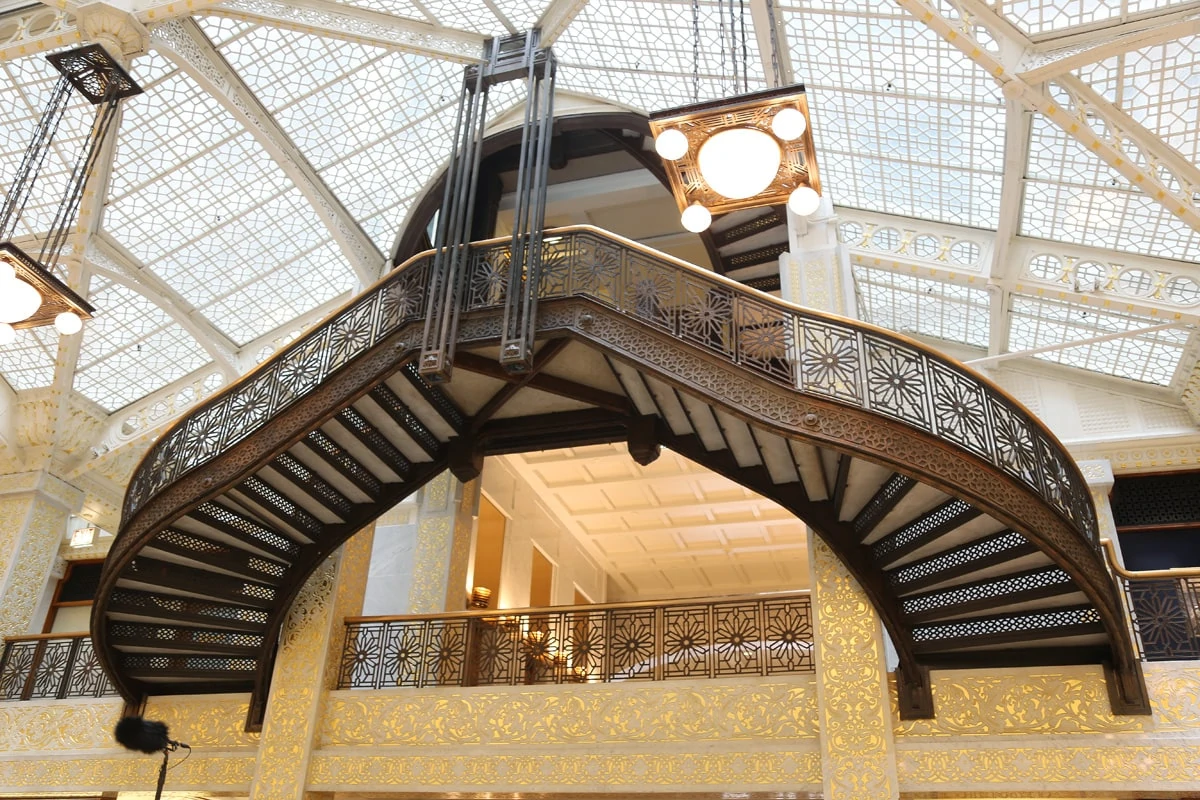 The stairs were the perfect spot for our first group photo!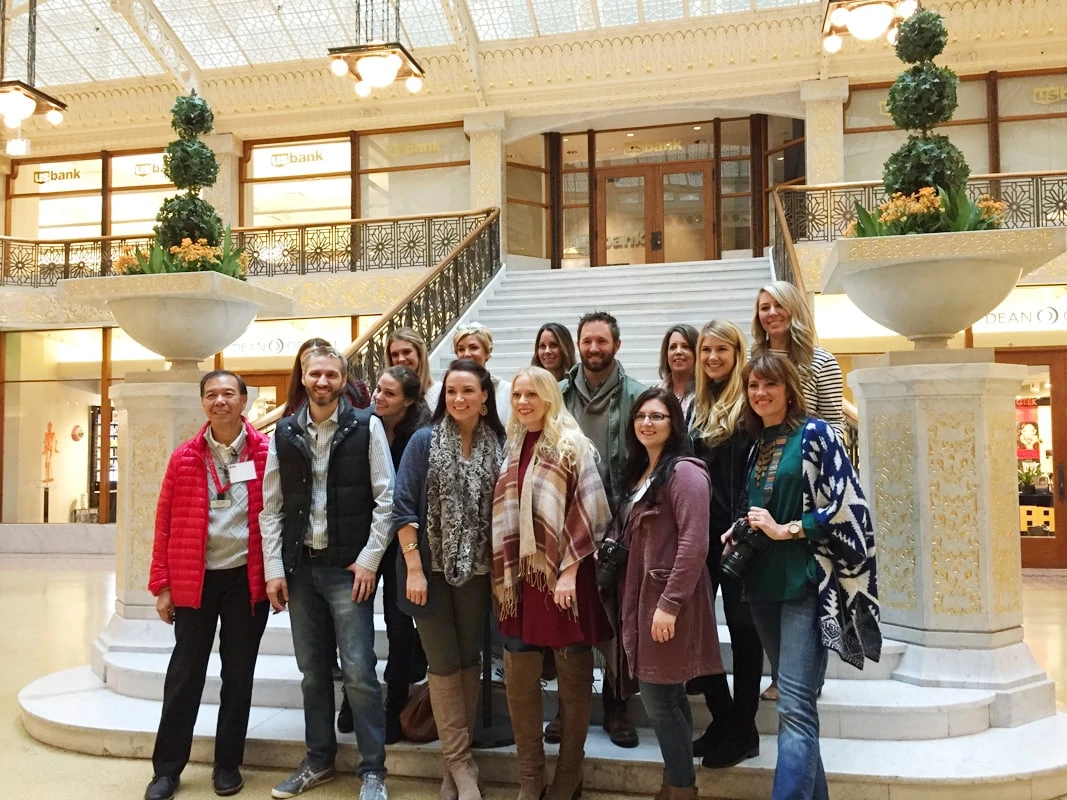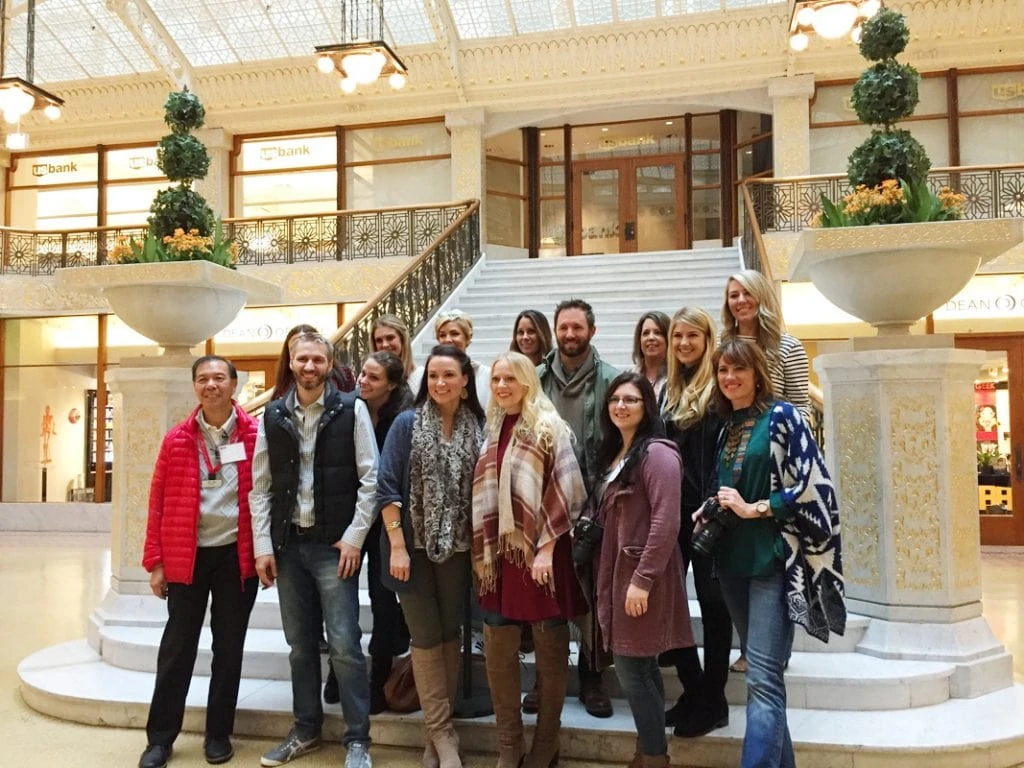 Our third stop on the tour was Buckingham Fountain, which is considered one of the finest ornamental fountains in America. The fountain itself symbolizes Lake Michigan. There are four separate basins and the lower basin has four sets of ornamental sea horses – one for each of the states that border Lake Michigan. Unfortunately, the fountain had just been drained for winter, but it was so beautiful nonetheless.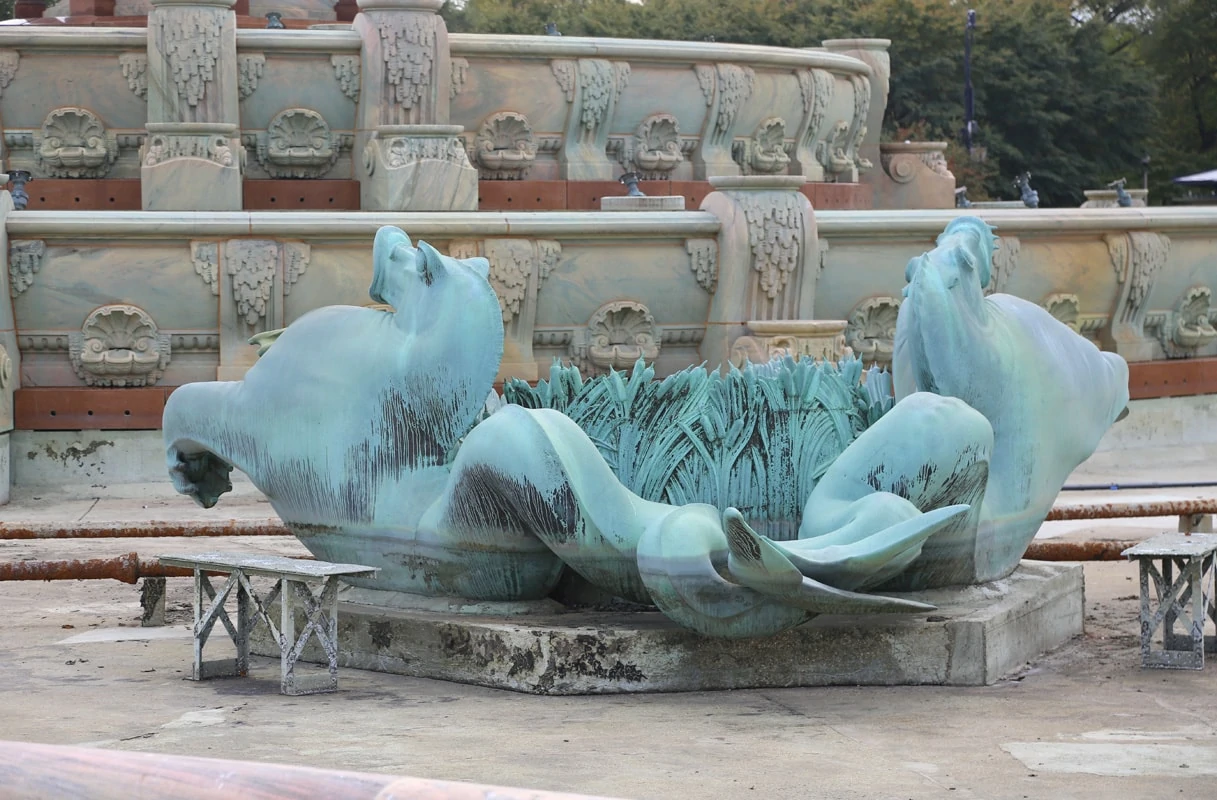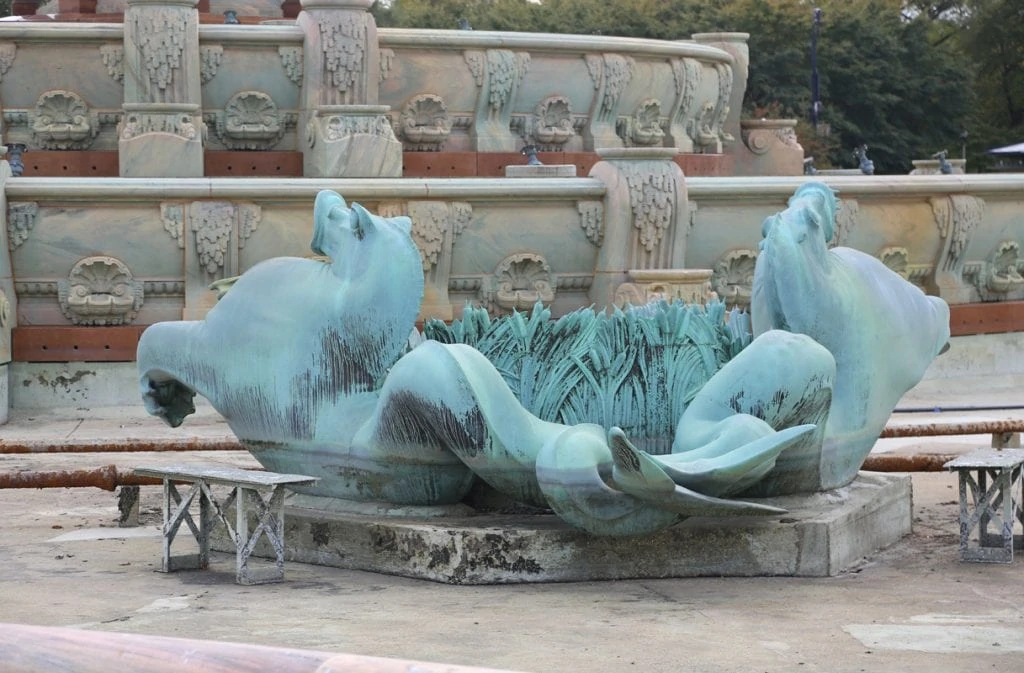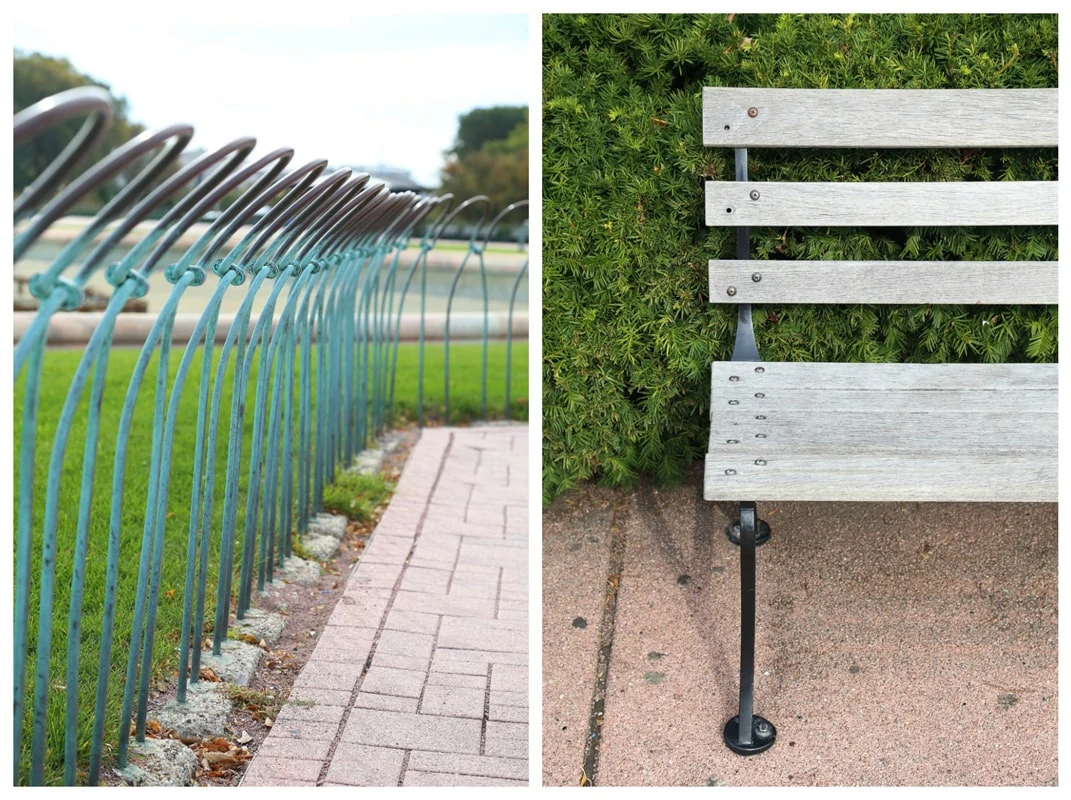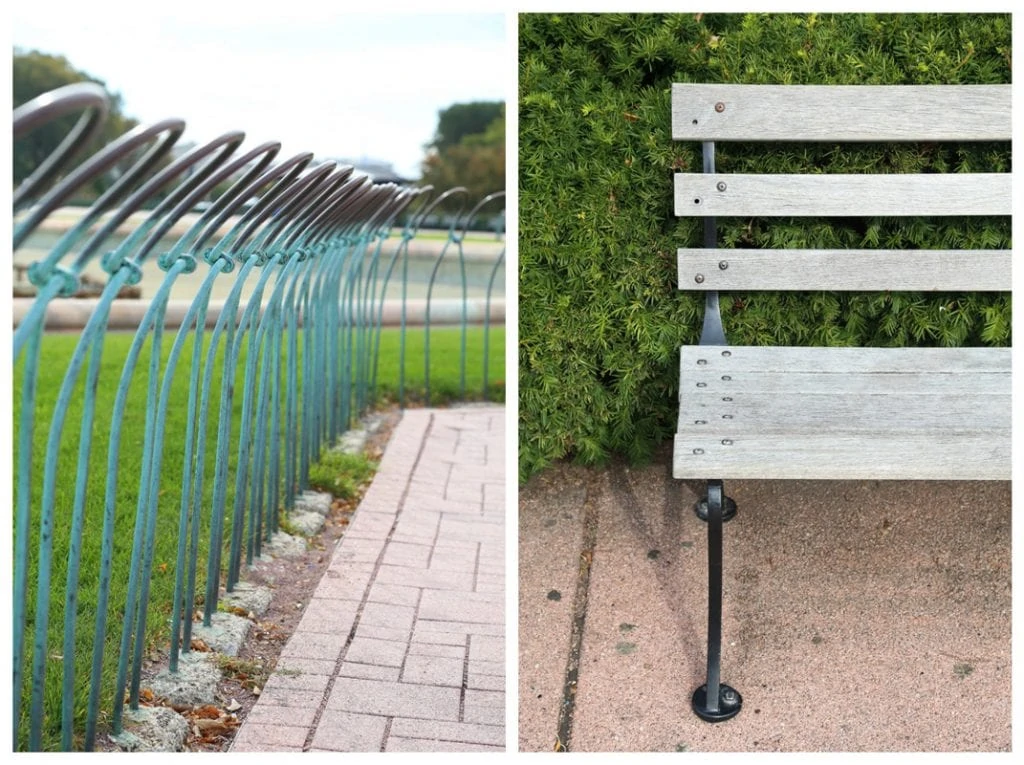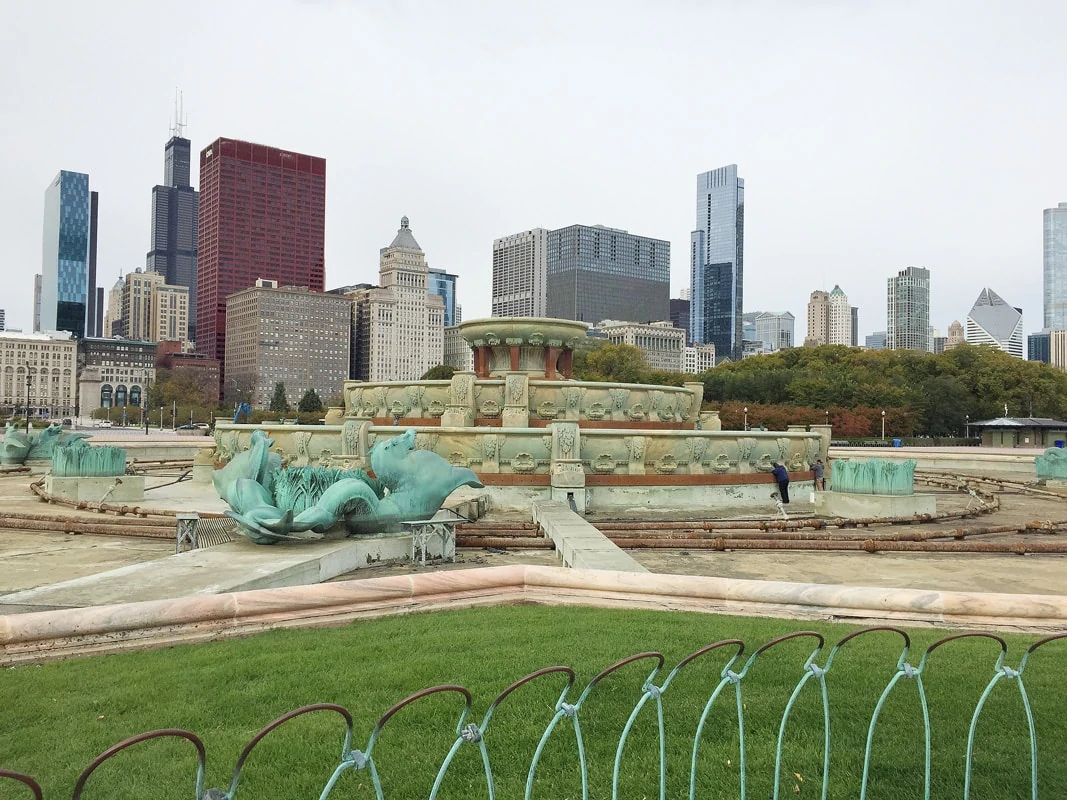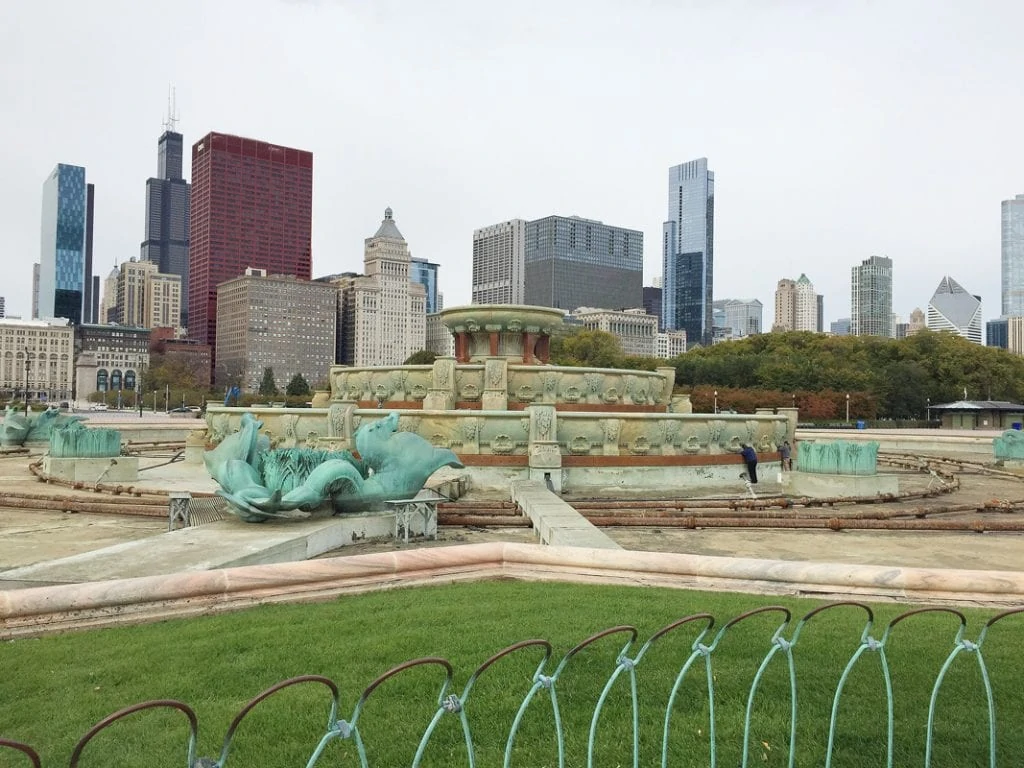 Our last stop of the architectural tour was Aqua Tower. When viewed from far away, it looks much like other skyscrapers in the area. But, from below, it looks like pools of water. Such a unique design concept!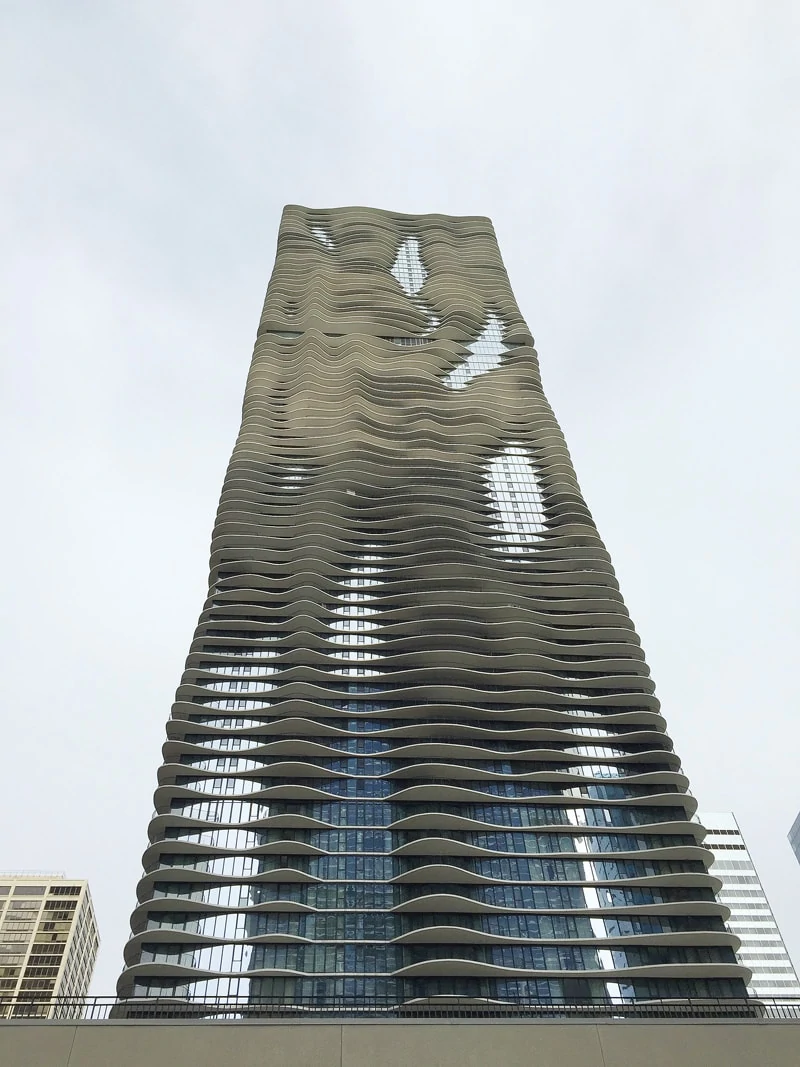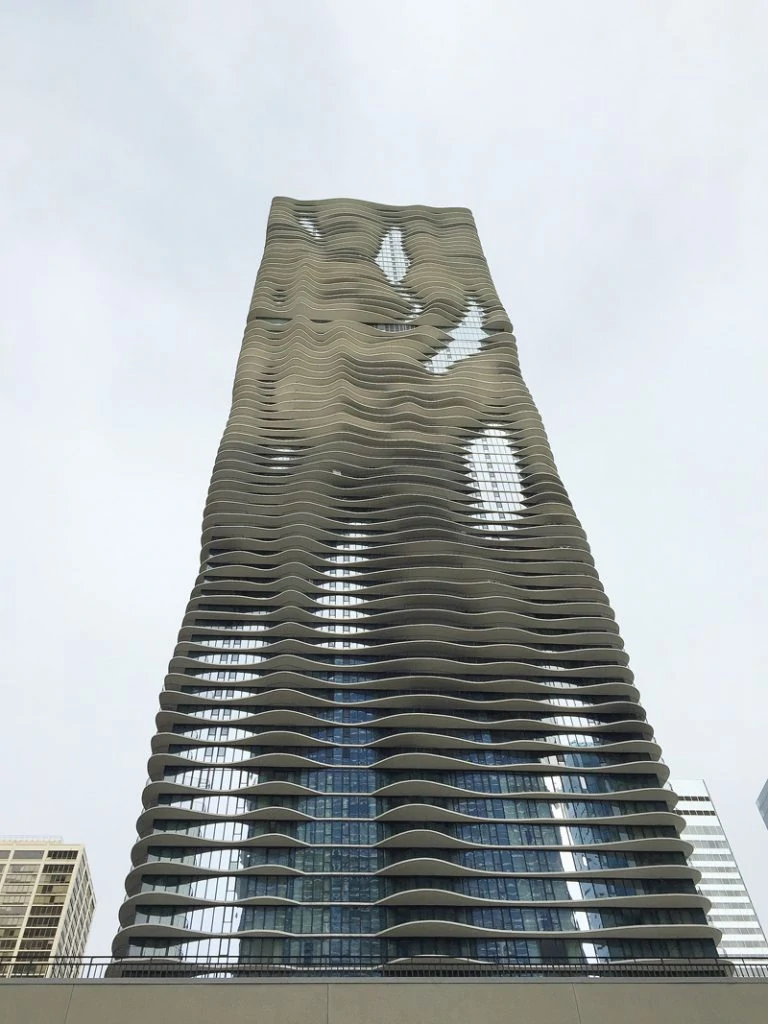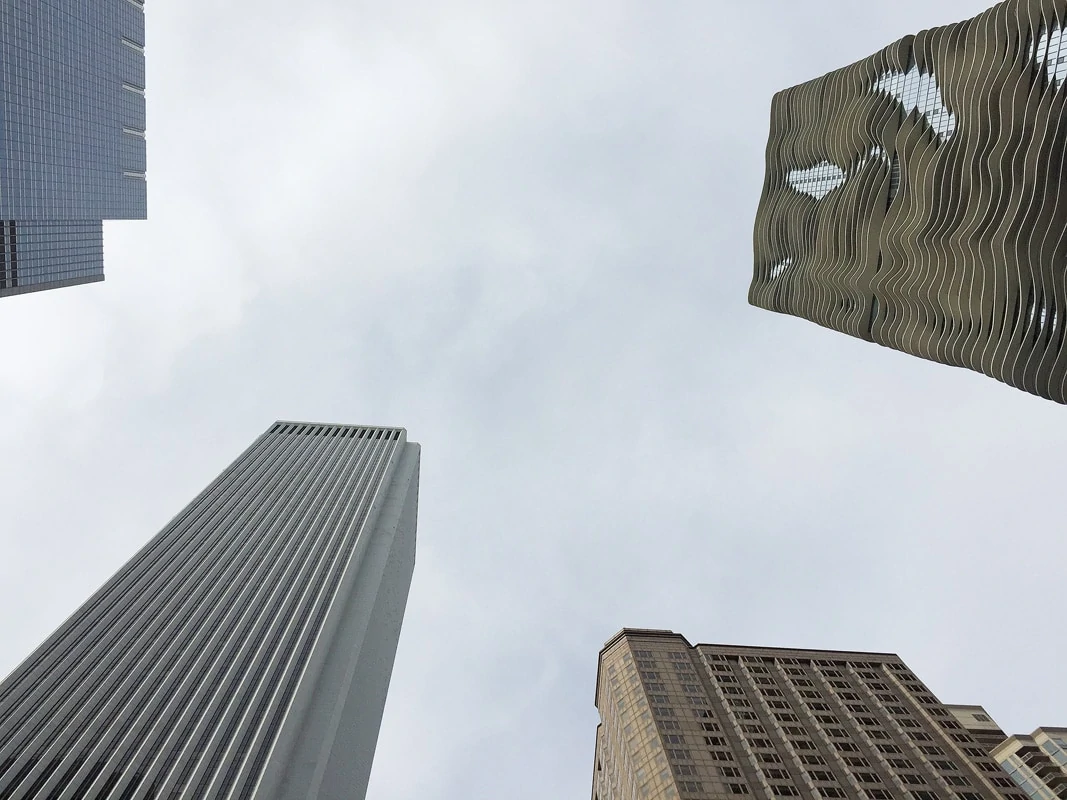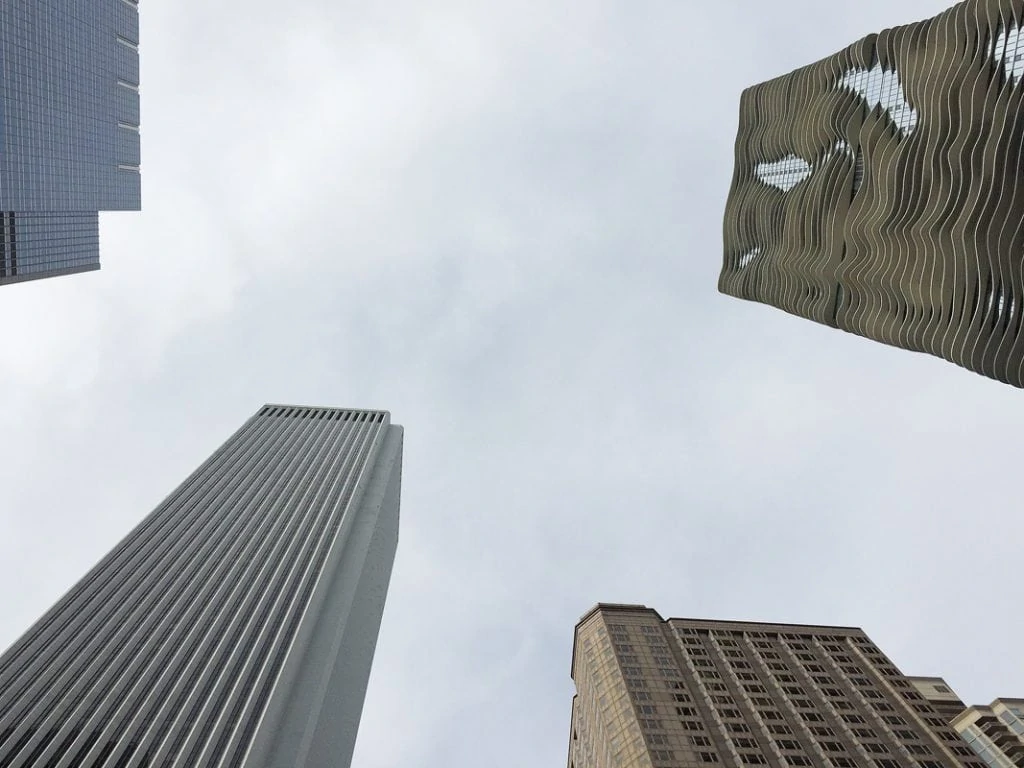 Our cute little trolley we used all day for the tour of the city.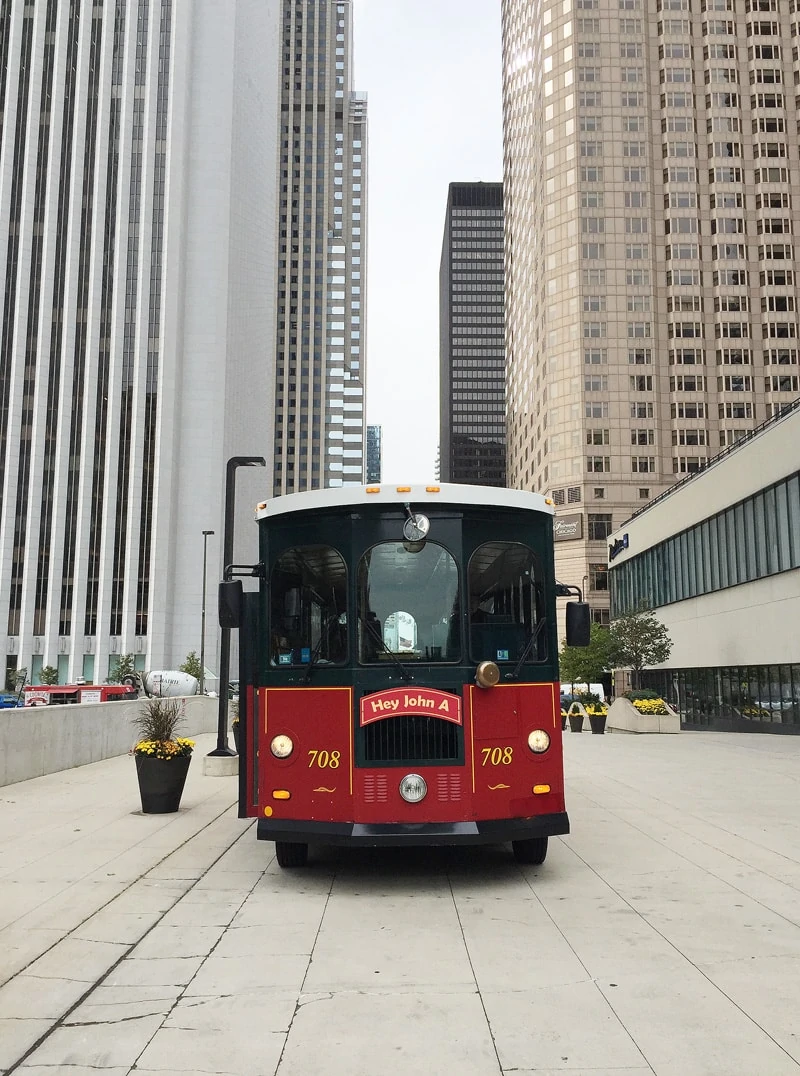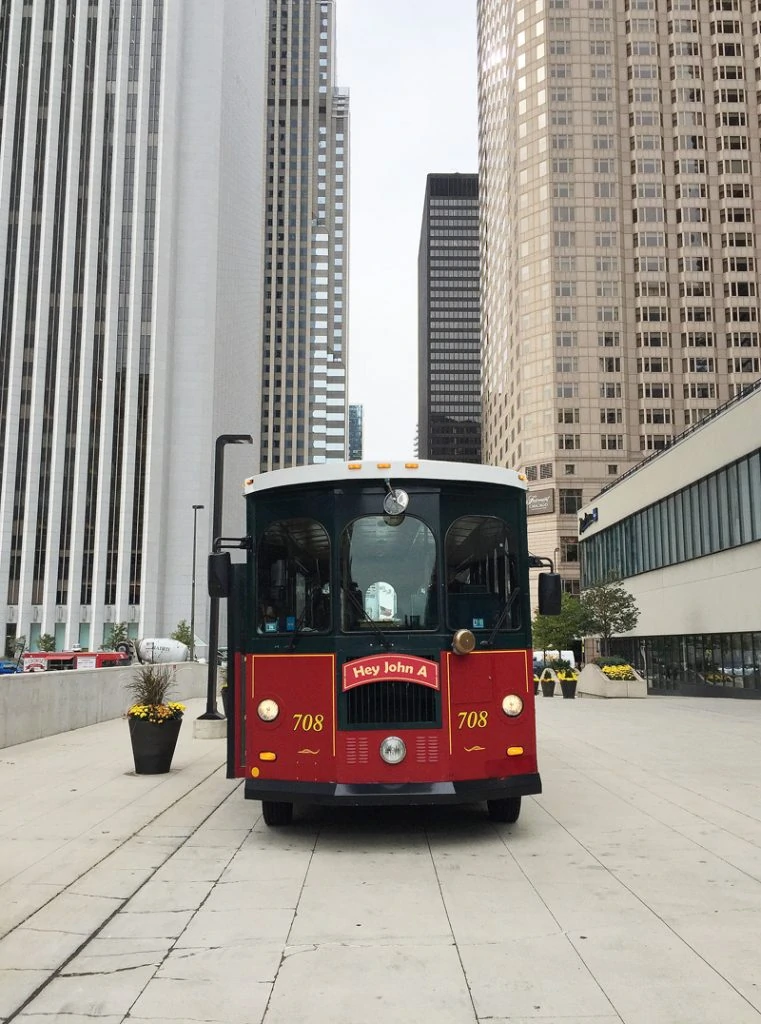 After touring Chicago, we went to The Hampton Social for lunch. It was seriously the cutest place and had amazing food. I couldn't stop taking pictures here!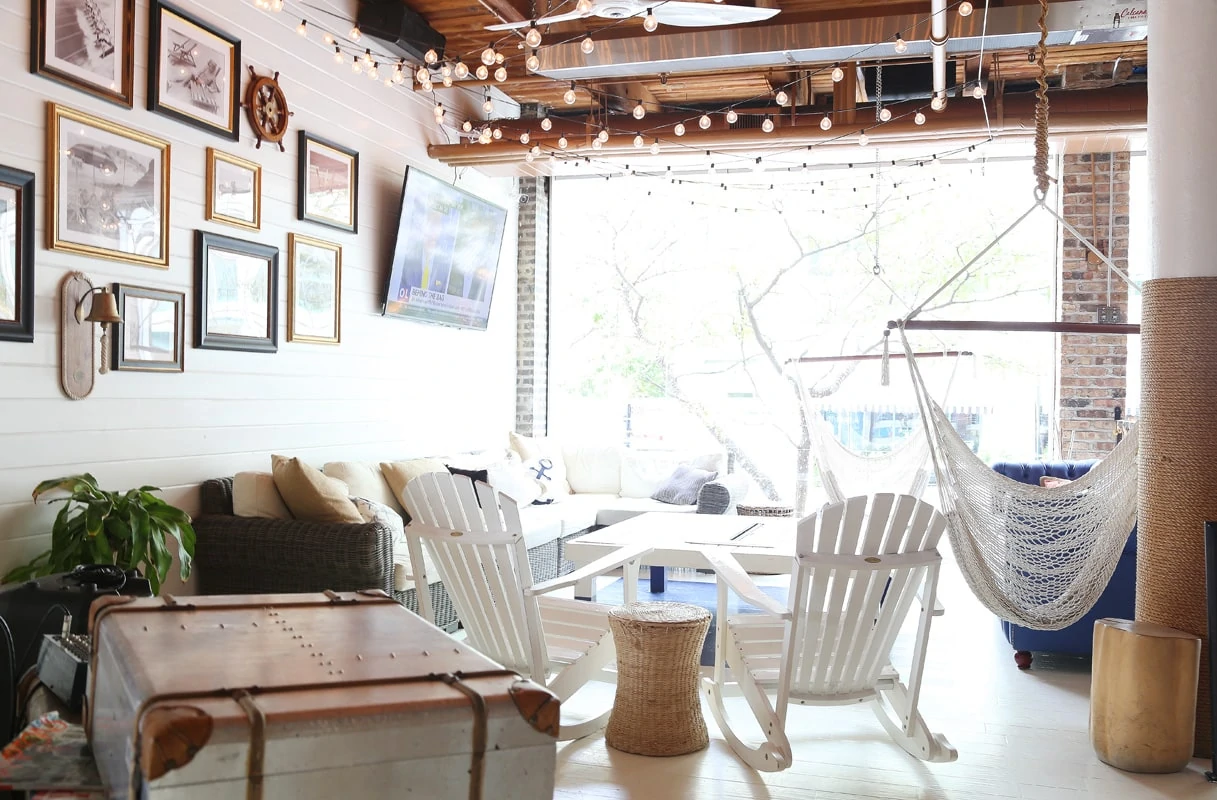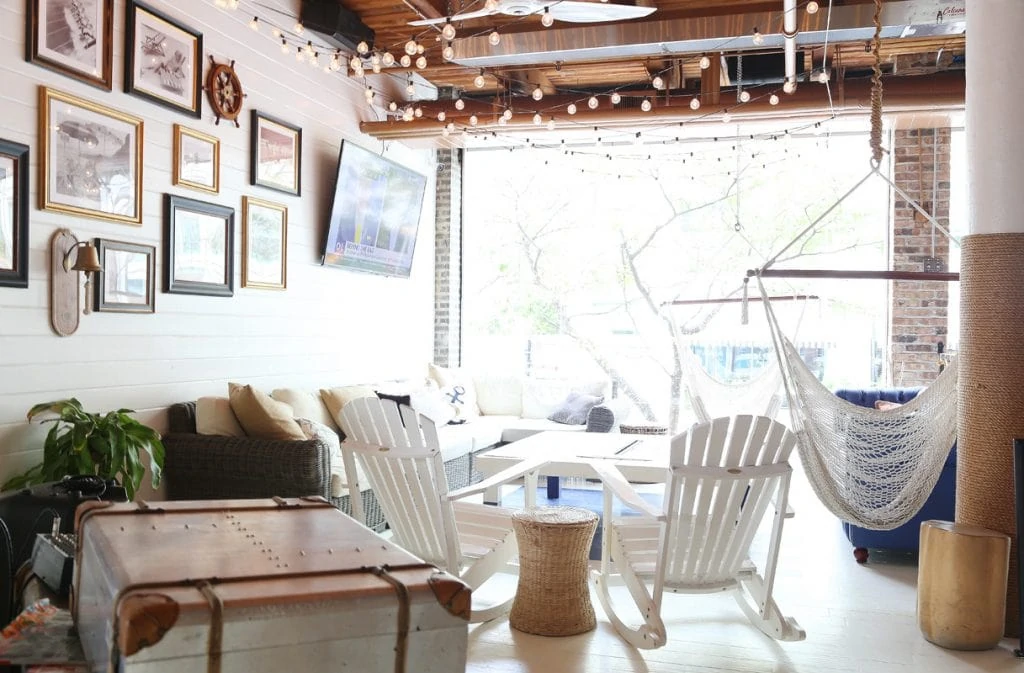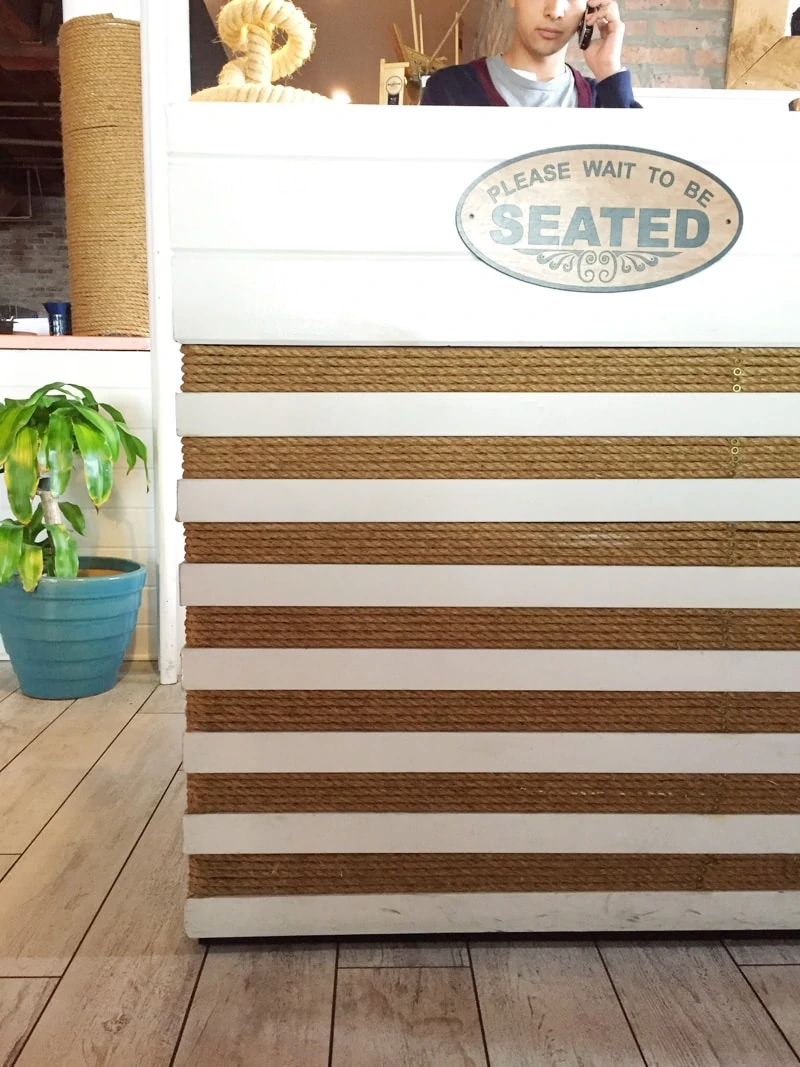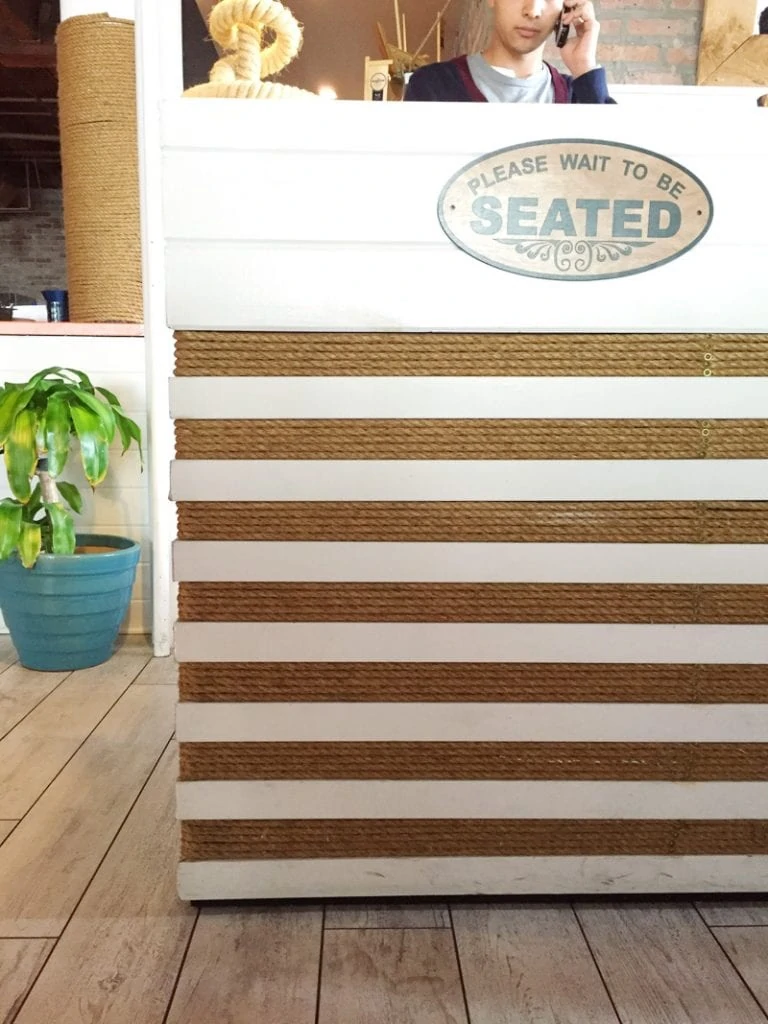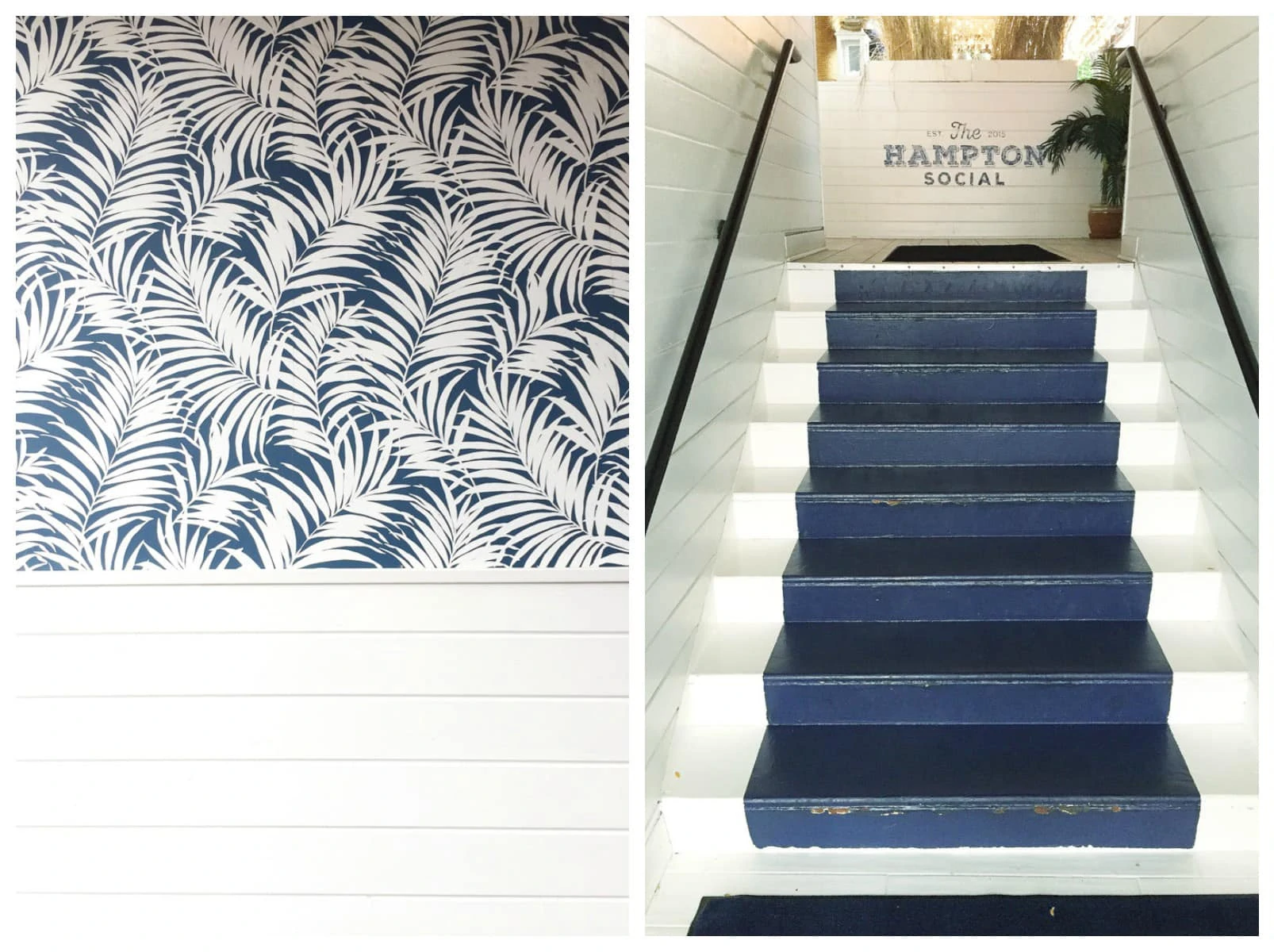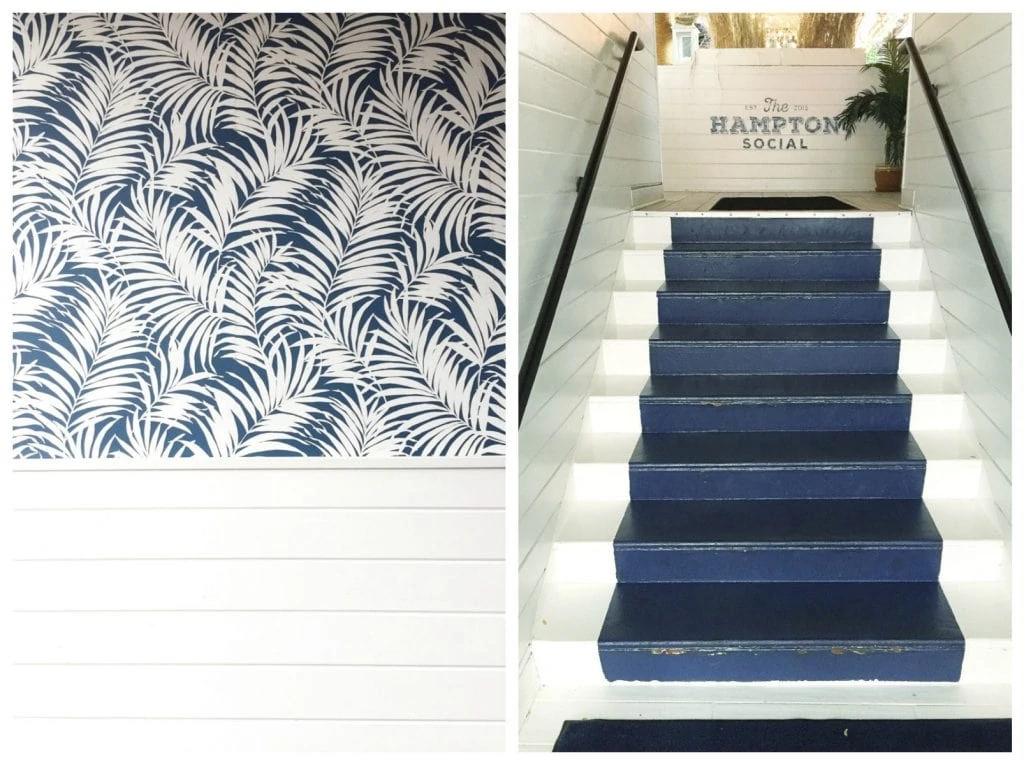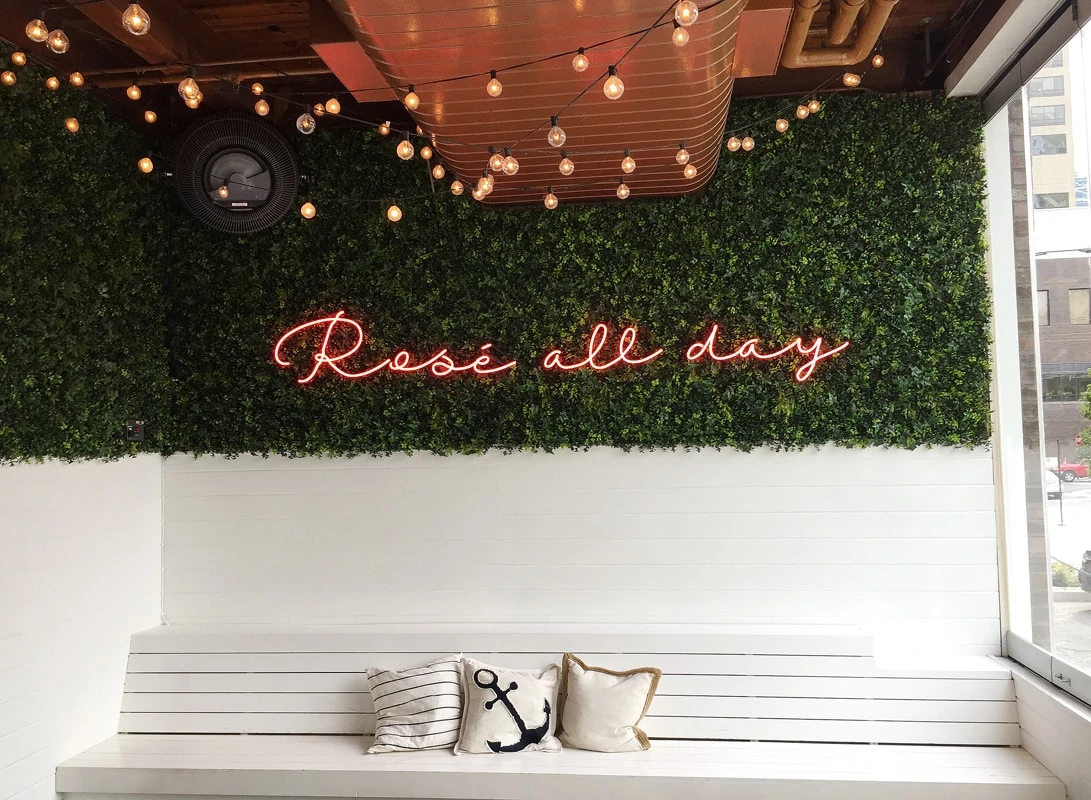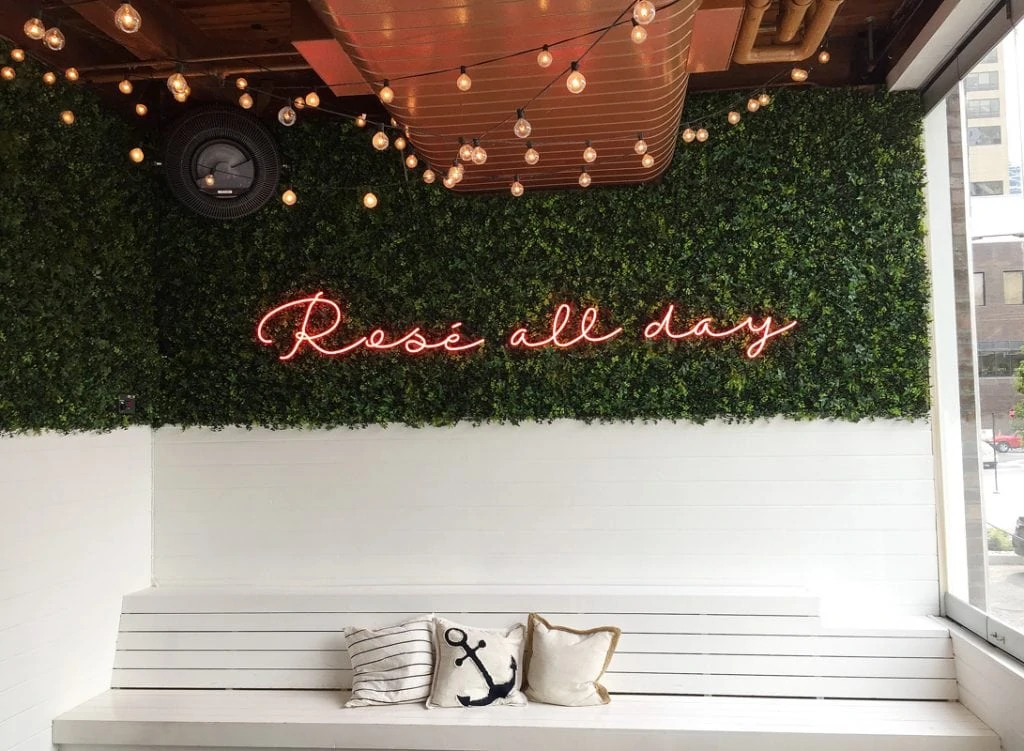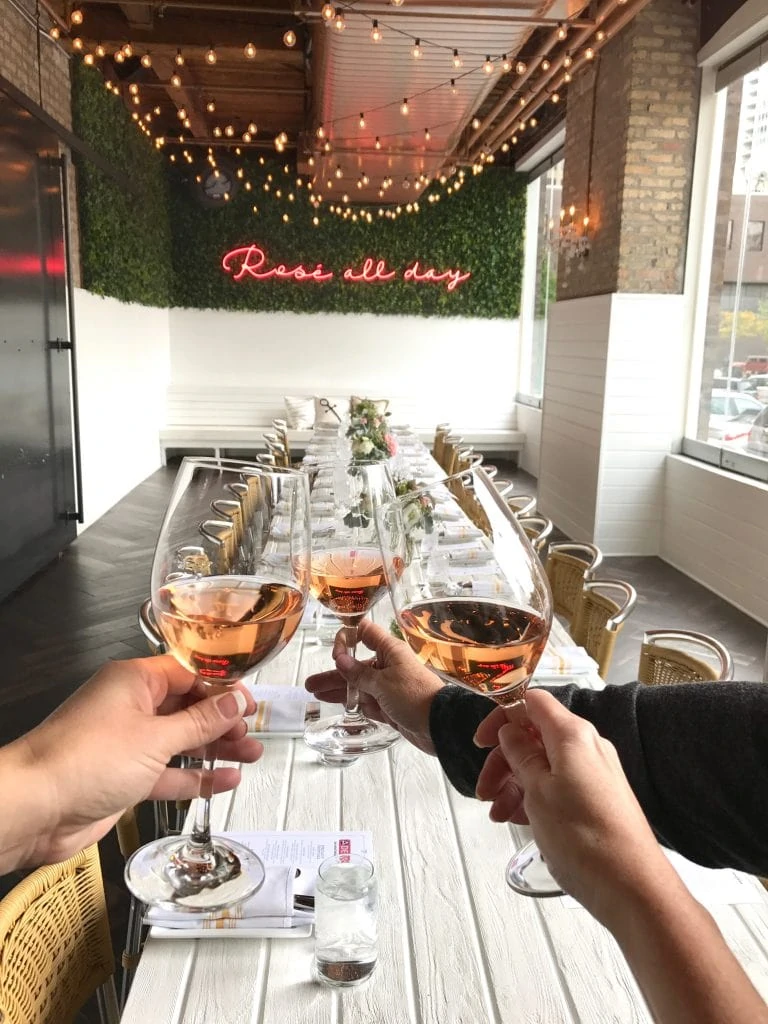 Needless to say, after the tour and lunch, the creative juices were flowing and I was ready to work on my bathroom design board! We all headed back to our hotel to get to work.
Below is a quick iPhone snap I took of my design board. My design board is for our dream master bathroom renovation. I added inspiration images I found on Pinterest or in various catalogs, along with a few of the pictures I had taken throughout the day in Chicago. It should come as no surprise this includes lots of white, blues, greens, neutrals and some wood tones.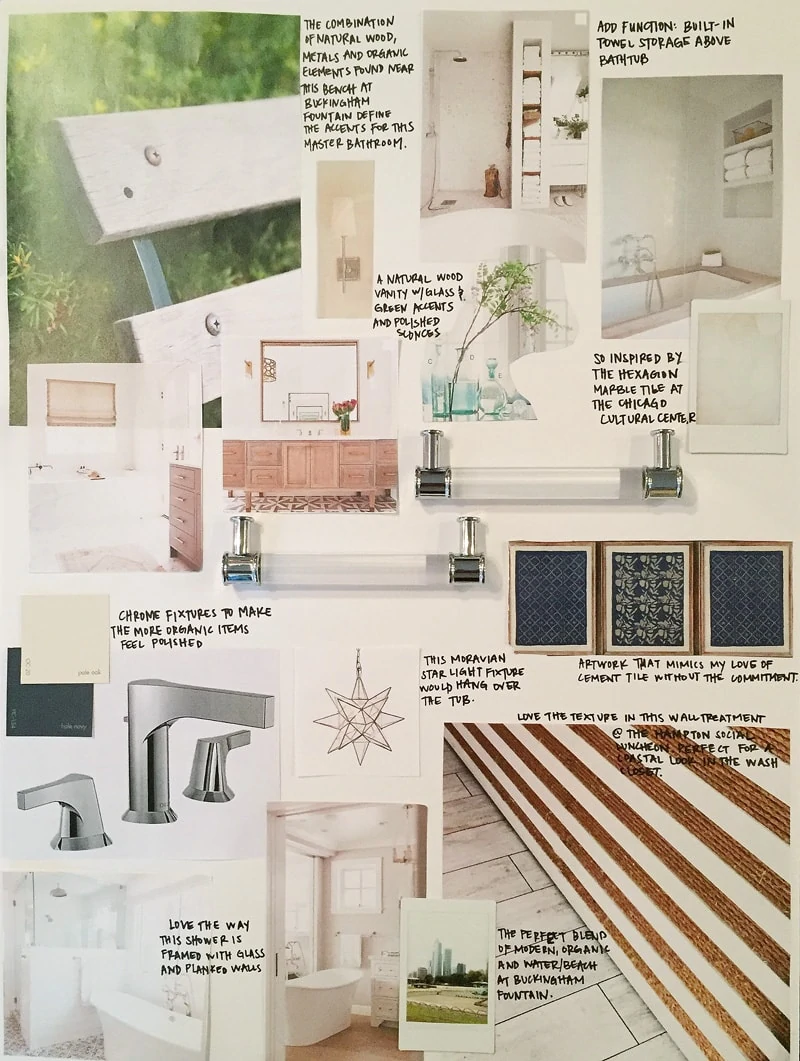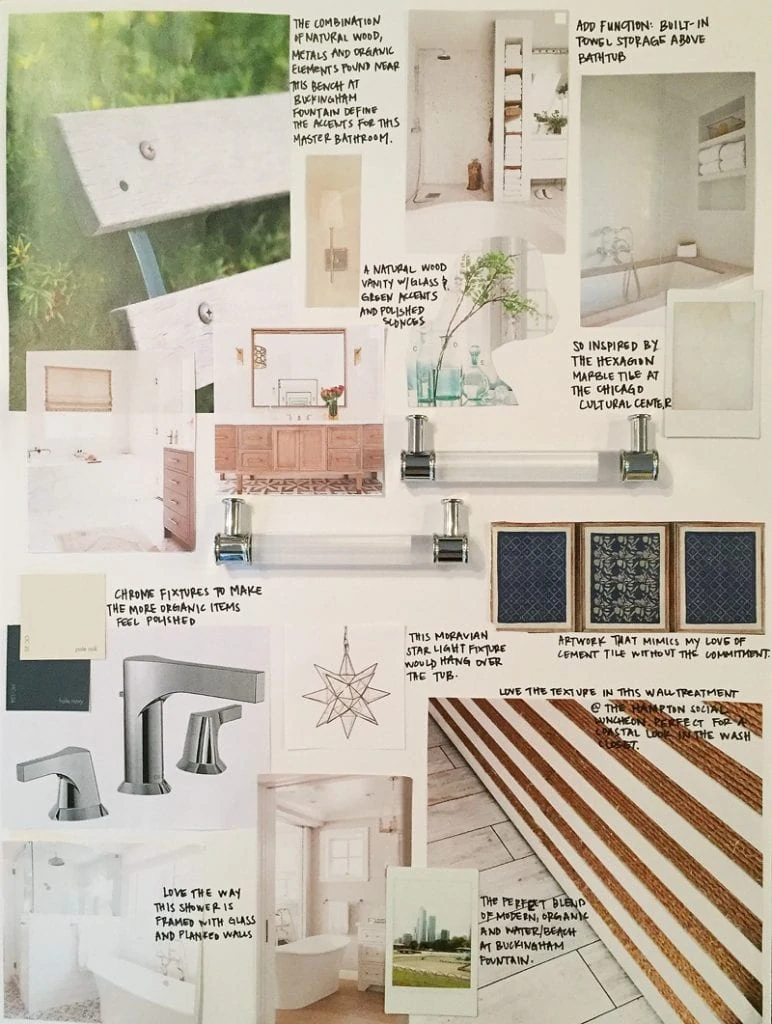 After completion of our design boards, we got ready for cocktails and dinner at Cafe Spiaggia (another amazing restaurant). The winner of the design competition was also announced. A big congrats goes out to my friend Beth from Home Stories A to Z for winning the design competition! I can't wait to see her design board come to life over the coming weeks in her master bathroom! It was the perfect end to an amazing trip. Not only was I so inspired by everything Delta showed us in Chicago, but I met so many great new friends and continue to be inspired by all the amazing talent in the blogging world.
Although I didn't win, I still have a really amazing (and much needed) bathroom makeover coming up in the coming weeks. I'm finally going to be updating our powder bathroom. It's the only room left on our main level that hasn't received much of an update (other than paint), so it's time to go lighter, brighter and so much prettier! After further research, I've had to make a few modifications from my initial design board, but I think you'll see the base elements will remain and the new powder bathroom will fit in so much better in our home!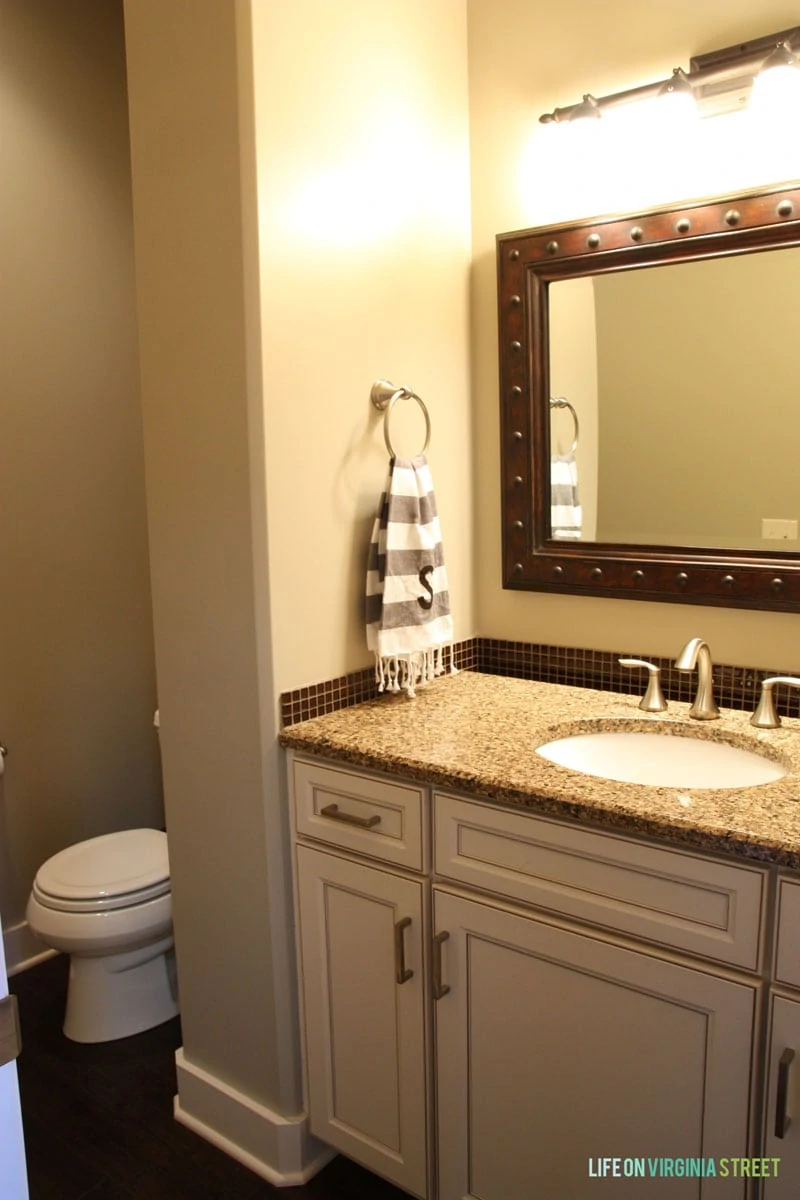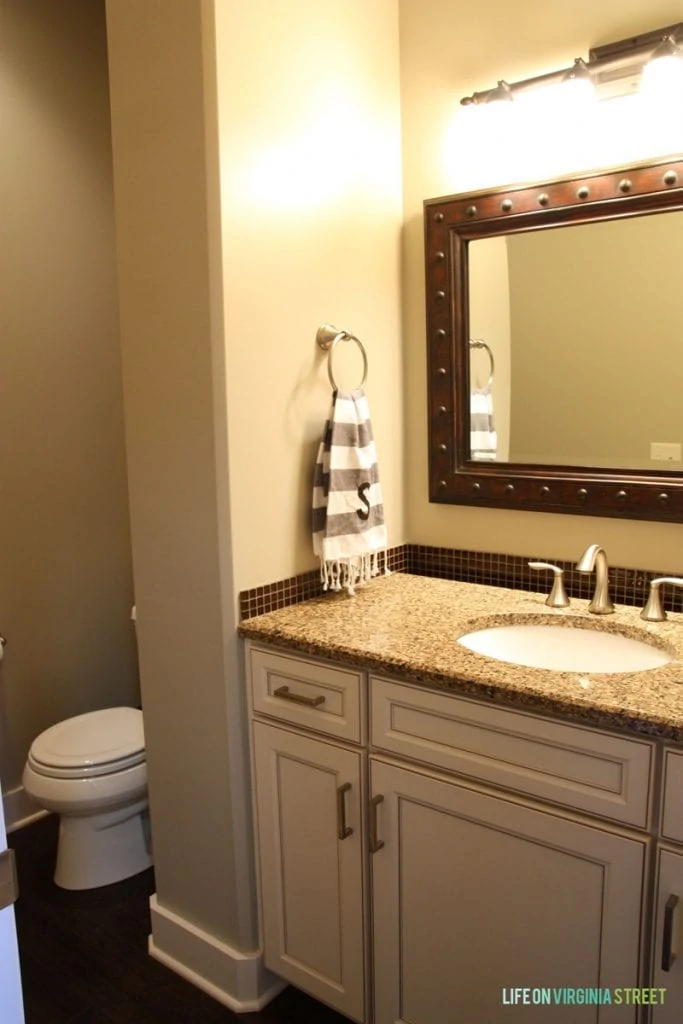 I've already started making progress on our bathroom makeover, and I can't wait to share it with all of you! I'm planning on new Delta fixtures, a new countertop (including removing "the valley" in back), tearing out that tile that I've hated for so long, painting the cabinets, the addition of a fun pendant light, new pulls on the cabinets, lighter paint on the walls and so much more. It's a lot to do, but I'm really excited to make this transformation over the coming month. Stay tuned for updates!
This was such an amazing trip and I couldn't have asked for a better time or a more inspirational trip. Thank you to Delta for this wonderful opportunity!
This is a sponsored conversation written by me on behalf of Delta Faucet .  The opinions and text are all mine.
If you would like to follow along on more of my home decor, DIY, lifestyle, travel and other posts, I'd love to have you follow me on any of the following:
Pinterest / Instagram / Facebook / Twitter / Bloglovin' / Google