I hope you all had a wonderful holiday weekend! Mine is actually continuing until next Monday and I'm super stoked. My office was closed yesterday and today is my birthday (which is a paid holiday as well at my office), so I only had to take three days vacation to get a full week off! I have fall home tours and several other exciting projects I needed to wrap up this month, so I figured it was all good timing!
The weed situation in our backyard had gotten out of control (again). So, I spent a few hours Friday and several Saturday cleaning up our backyard and side yard. It looks so much better now! These pics are pre-weeding.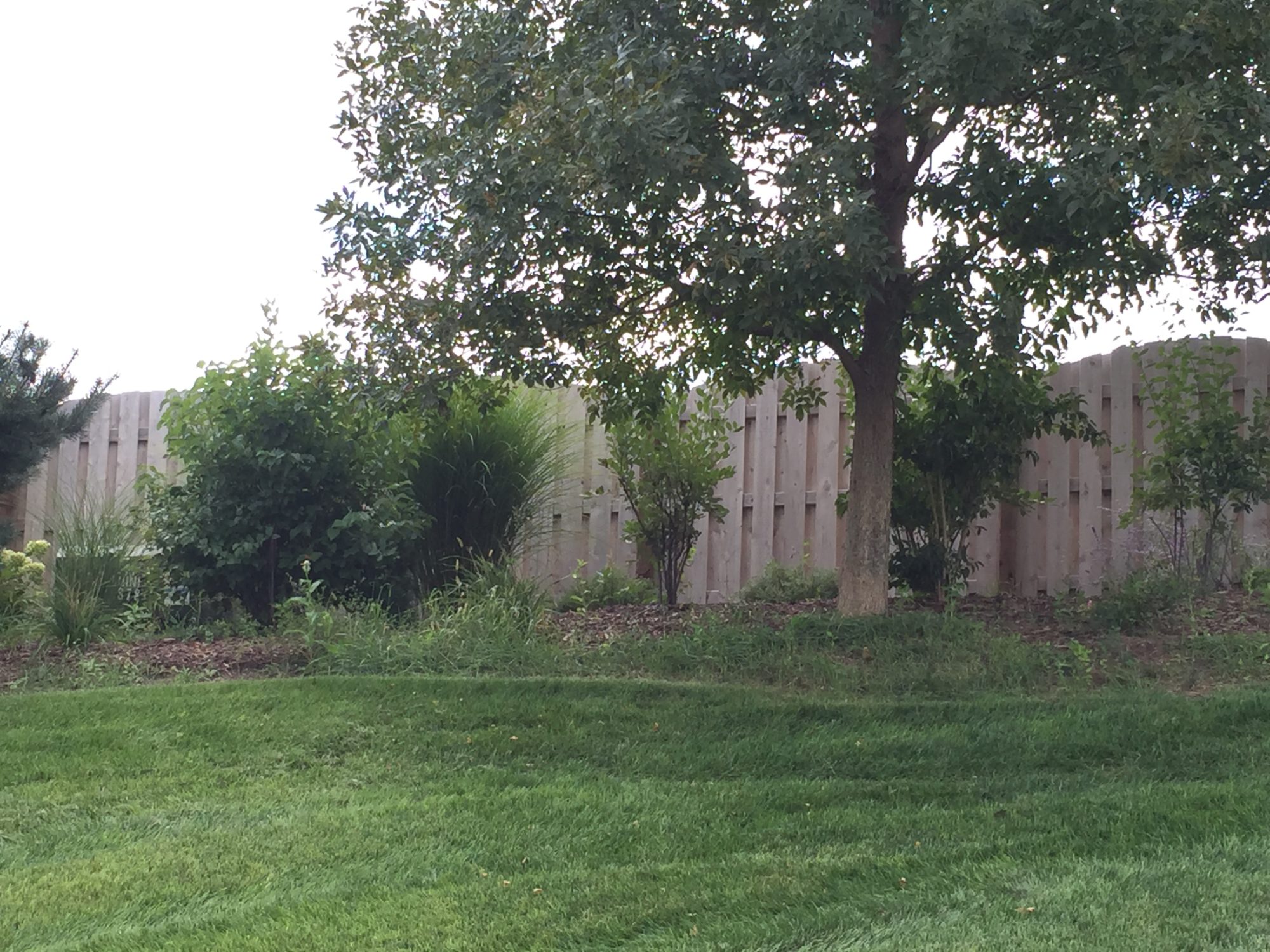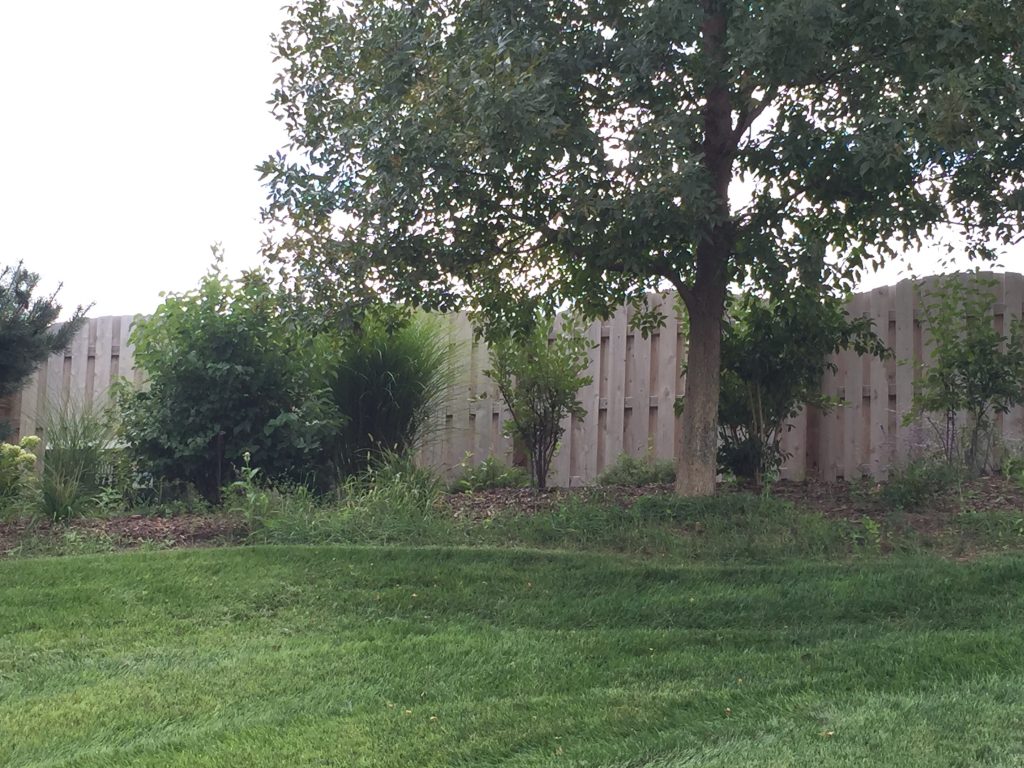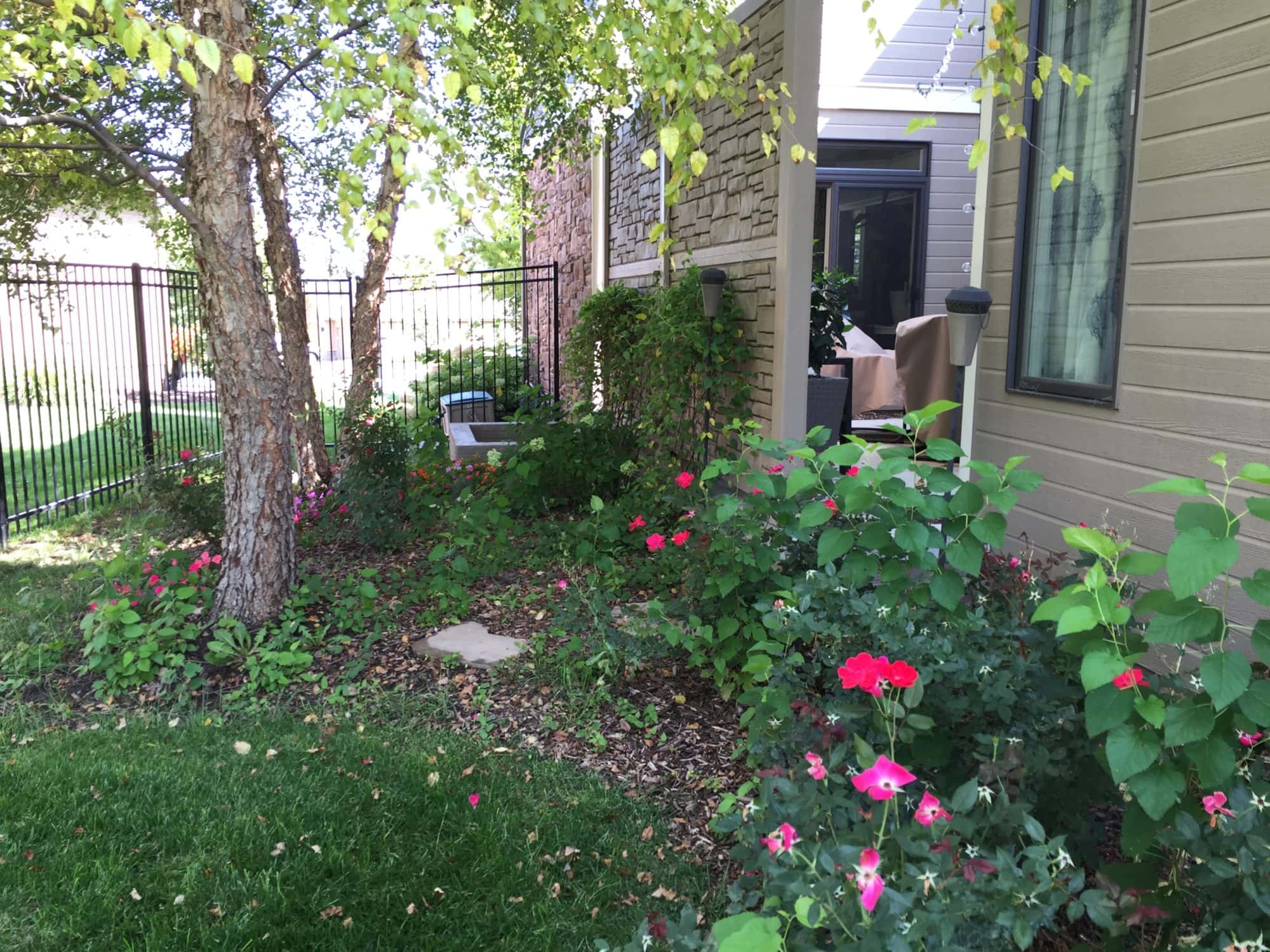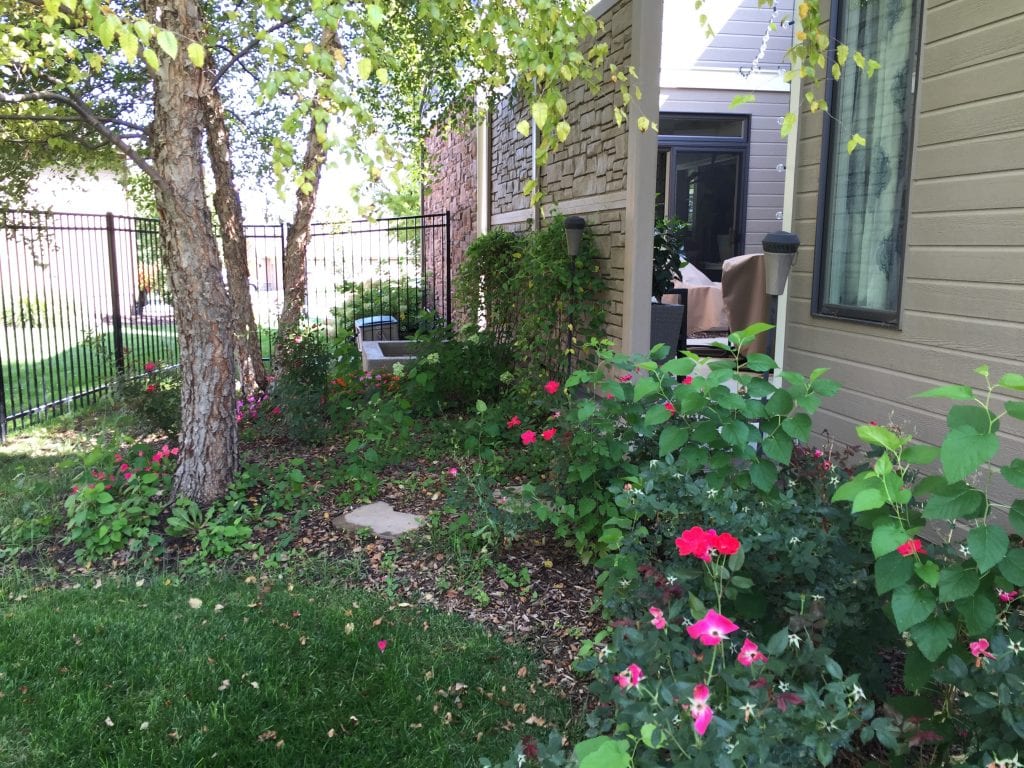 I was also pleased to see how well my impatiens were doing, given that I had pretty much neglected them all summer! This pic was pre-weeding. Now that I know they do so well over here, I'm probably going to plant even more next year to just fill in this entire area. We also need to tear down those honeysuckle vines near the wall. They are growing so wild that they even are growing along the ground, and it just looks really messy.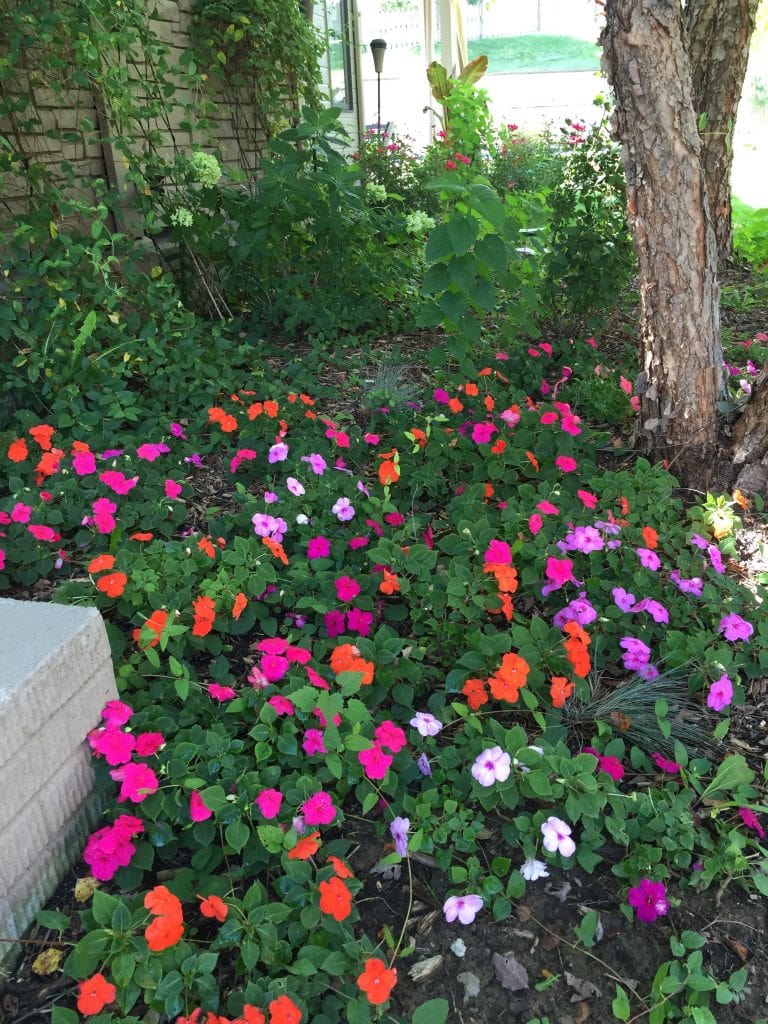 Last week I also started as a regular contributor at Remodelaholic. My first post was about earthy fall decor trends this fall, so I'd love for you to check it out. I'll be writing over there once or twice a week, but it will be different content than I share here on my blog. I will also be including styles that aren't necessarily mine, but may be things and looks I love!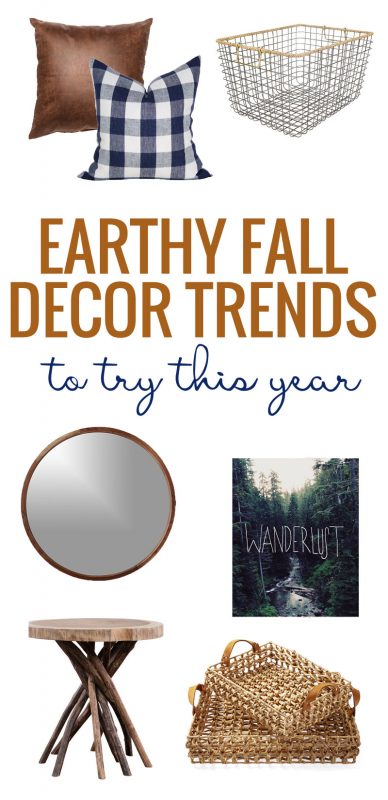 Kurtis had told me that he made reservations for us for dinner Friday night for my birthday. He wouldn't tell me where we were going, only to be ready by 5:30. Around that time, an Uber showed up and inside were Jill and Nick 🙂 Turns out the guys planned a joint date for mine and Jill's birthdays and we had such a fun night all together. It was such a fun surprise!
They took us downtown to Nosh, where we had our first couples date probably three and a half years ago.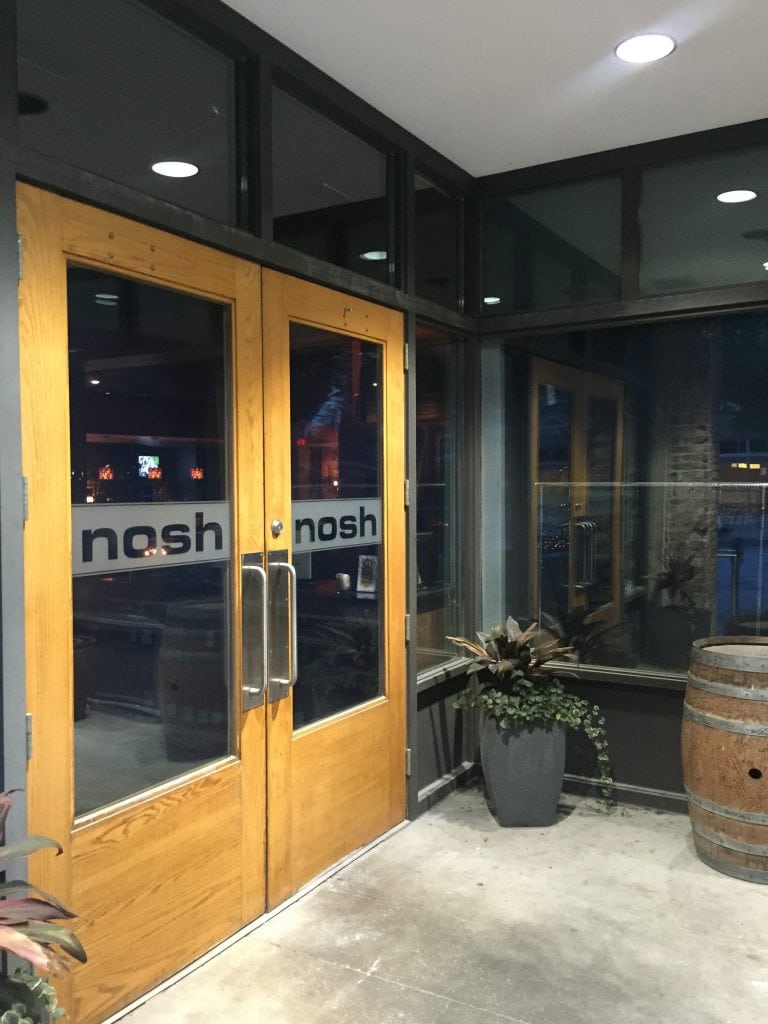 We followed up dinner with drinks at the Wicked Rabbit. You enter this itty bitty liquor store but once there's room, the host will pull that rabbit wine bottle and the bookshelf swings open to a prohibition-style bar.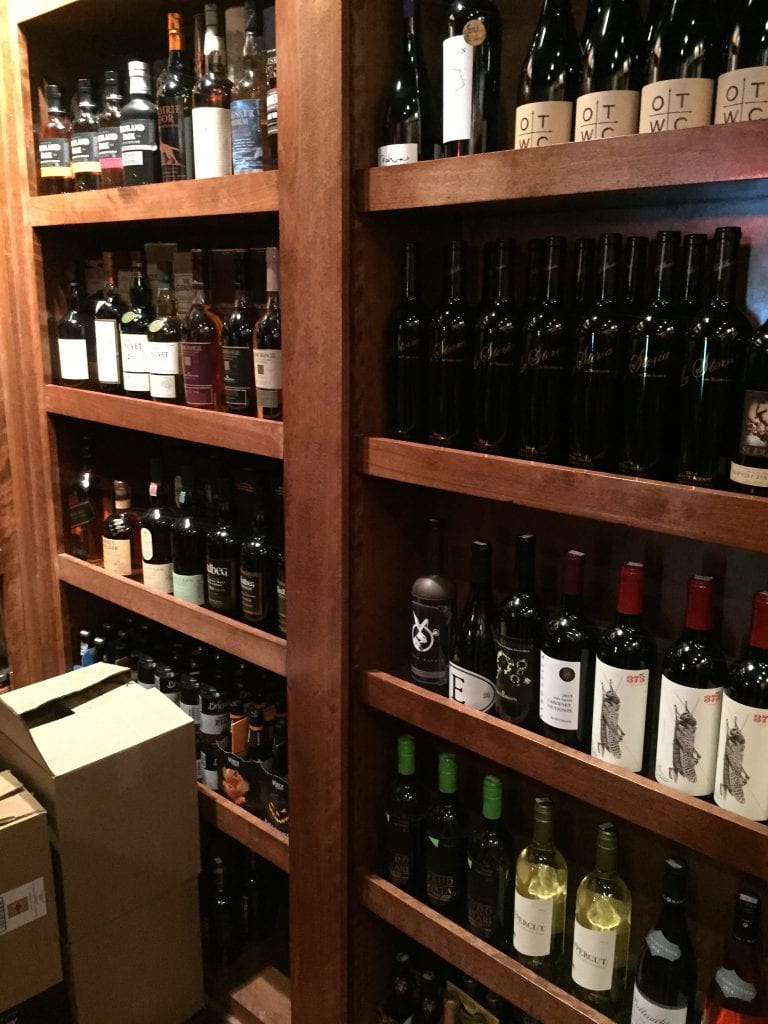 Jilly and I took goofy photos trying to make our tiny drinks looks bigger. Little did we know, those little drinks were extra strong.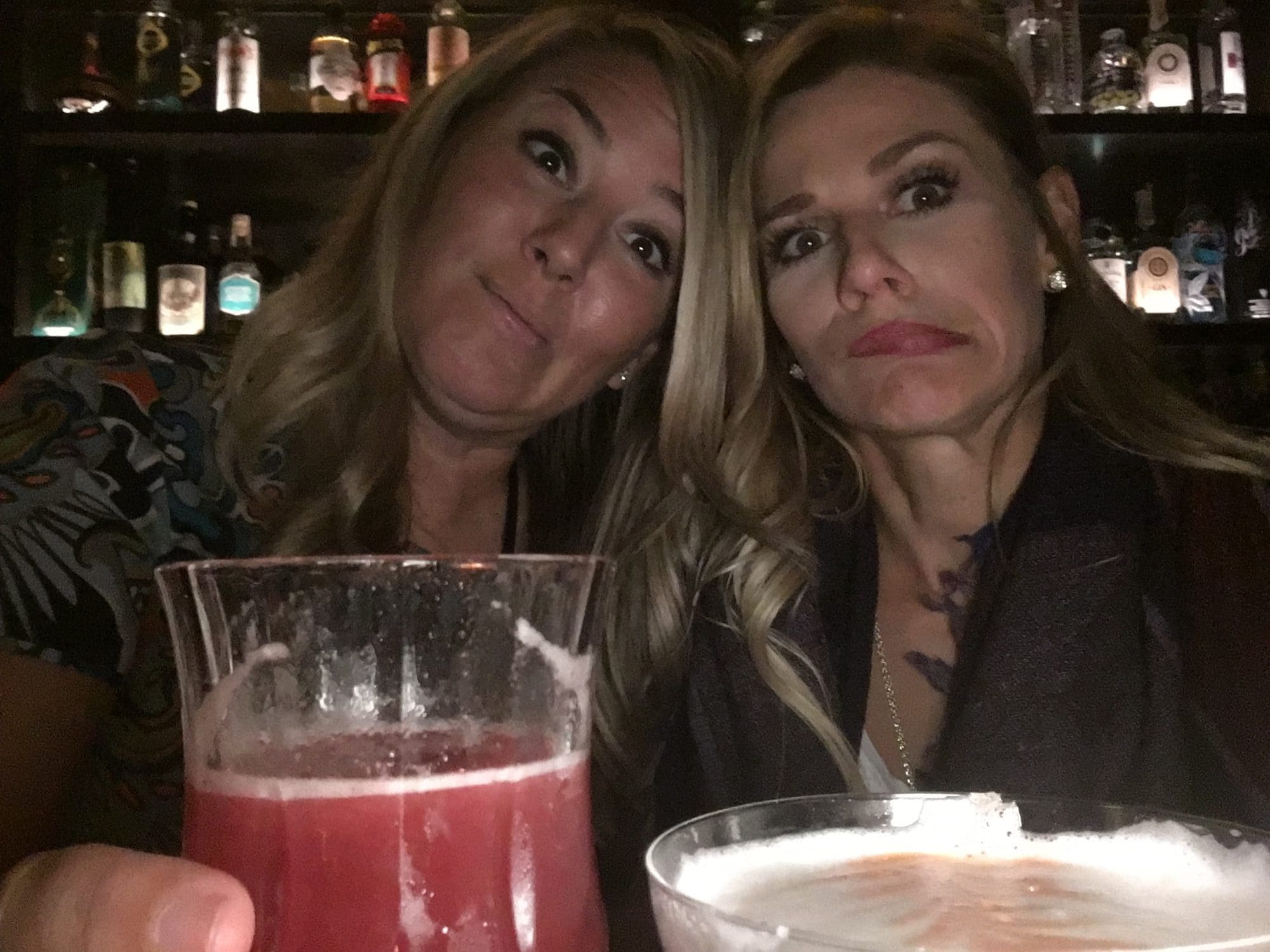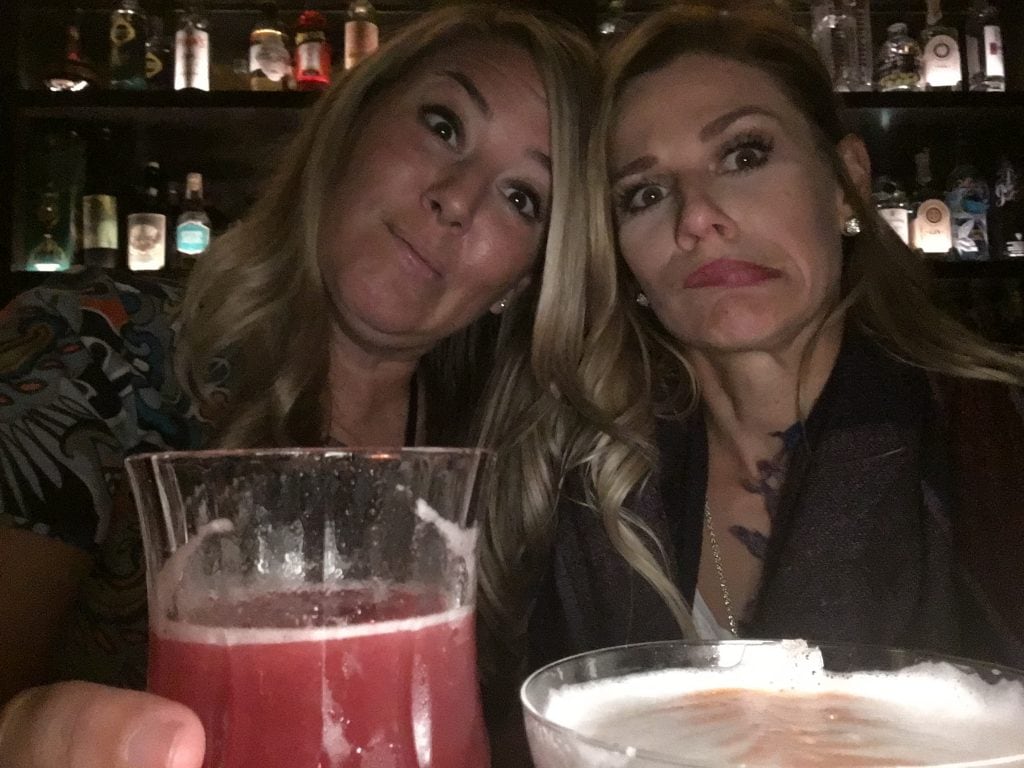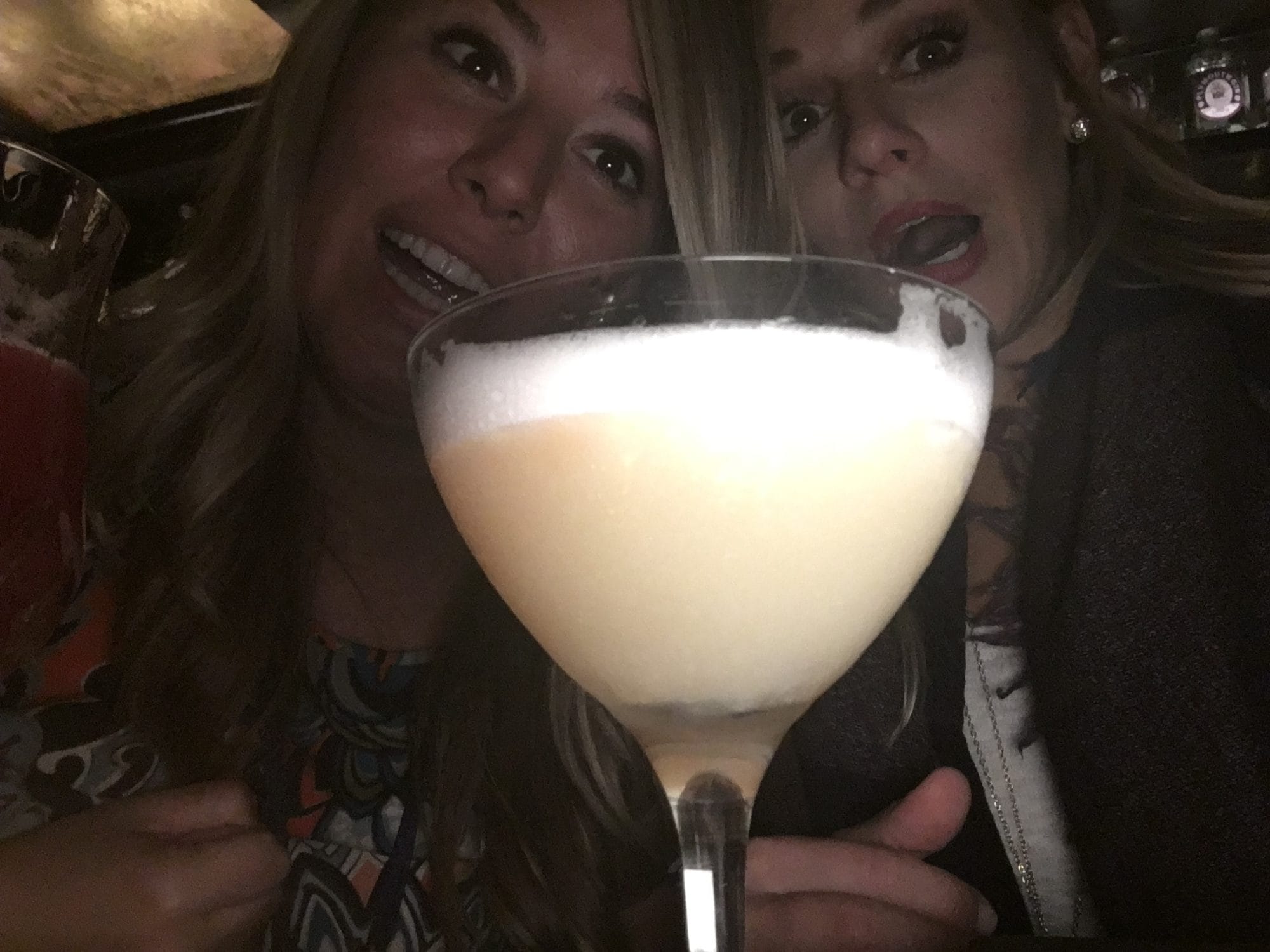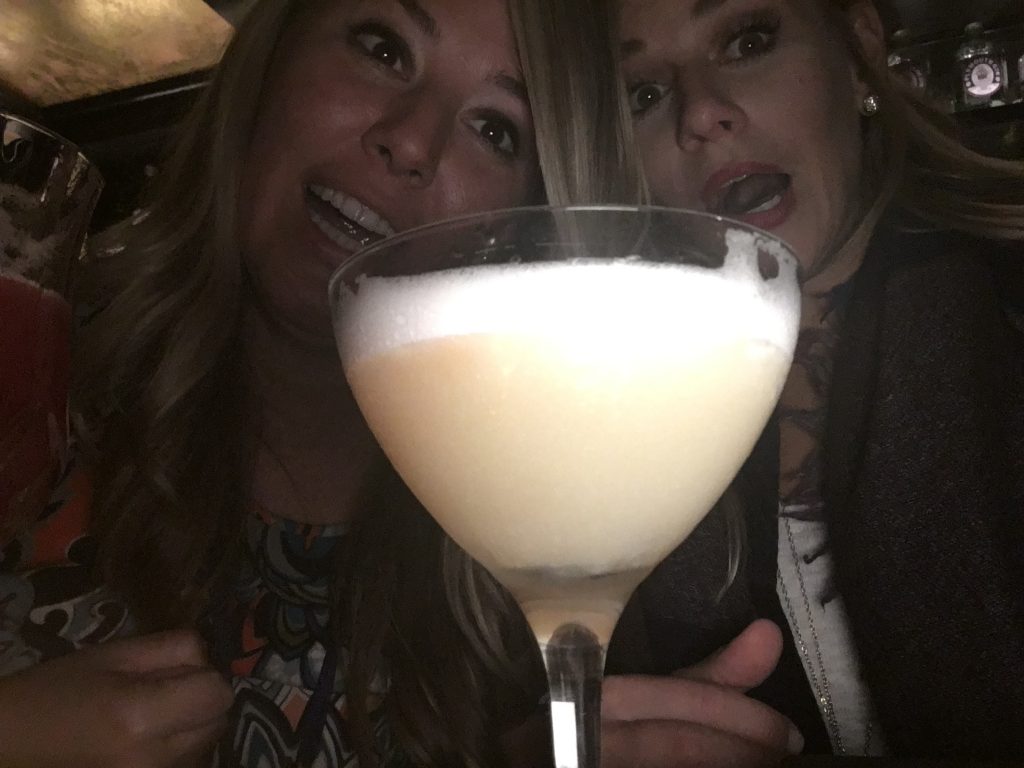 The bar was super dark so it was hard to get a great photo, but we had such a fun night, we needed a picture to remember it by!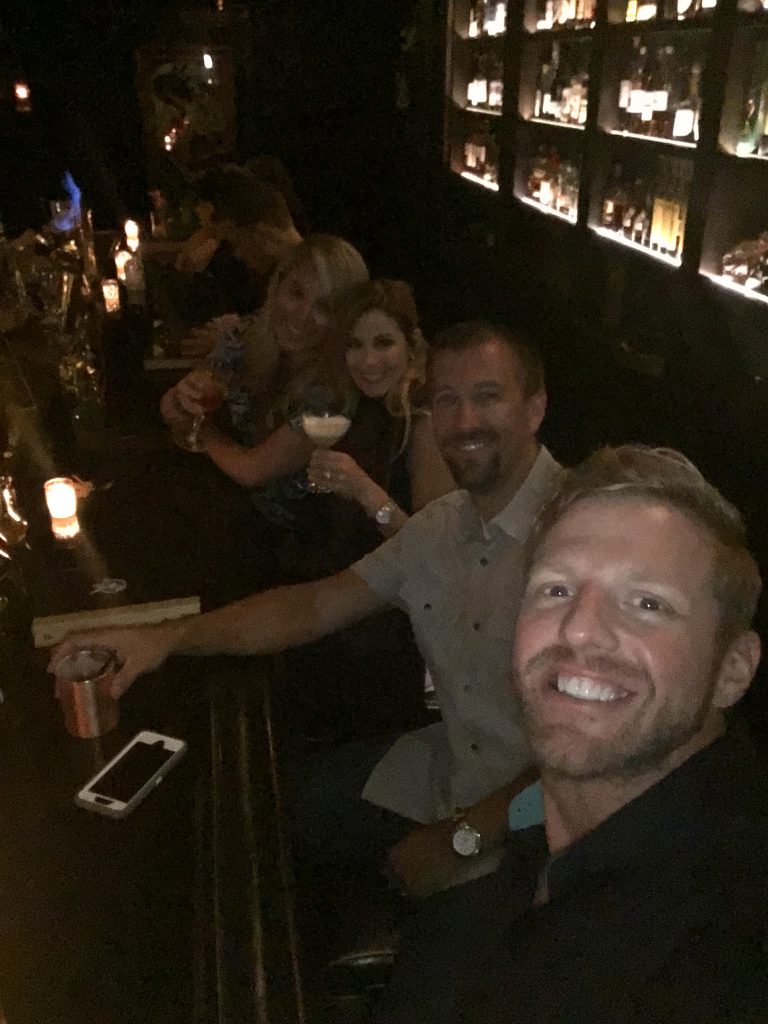 Wicked Rabbit was such a unique experience and really fun to try out – especially since we don't go downtown all that often. It had a super cool vibe and all the drinks felt so artistic! One of Kurtis' drinks was served with a sugar cube that was on fire and they actually had absinthe (none of us tried it because we don't love black licorice). We stayed for two drinks before heading back out west. We felt like total rockstars all night, but honestly, I think we were home by 10:30. Because that's how big of party animals we all are 😉
Saturday was one of the 'best days' of Kurtis' life. He convinced me to let him put our old TV out on the back patio. The setup is super low budget at this point since he has to run the TV thru his laptop, but he is a billion percent happy. His goal was to sit in the pool and watch college football all day. Unfortunately it was fairly cool (around 70?) and rained part of the day. But he was still in heaven. My outdoor curtains came in handy during the rainstorm, but I was promptly told I needed to order more curtains to reduce glare on TV. That's interesting, since I was originally told that outdoor curtains were a total waste of money and we didn't need them 😉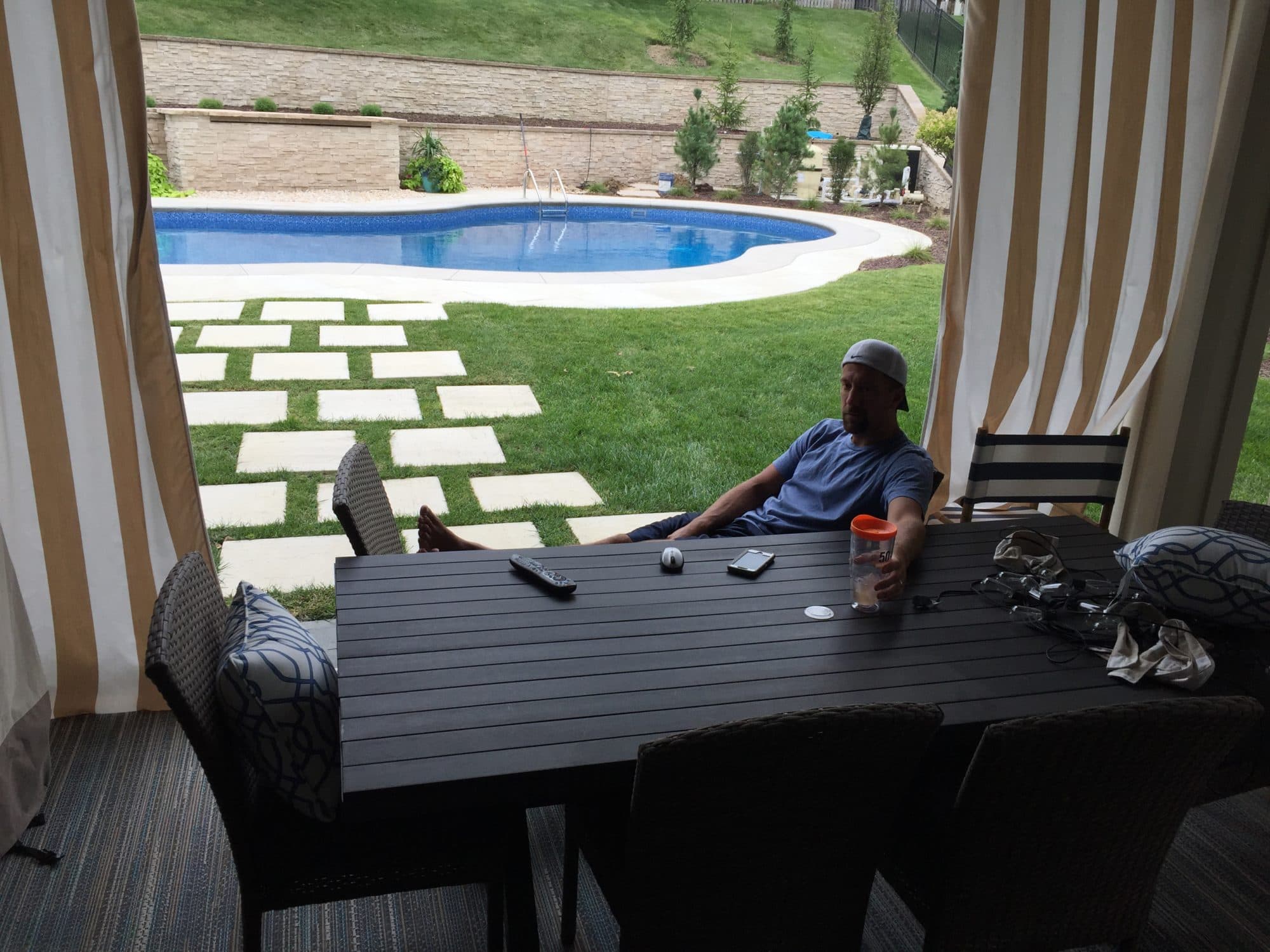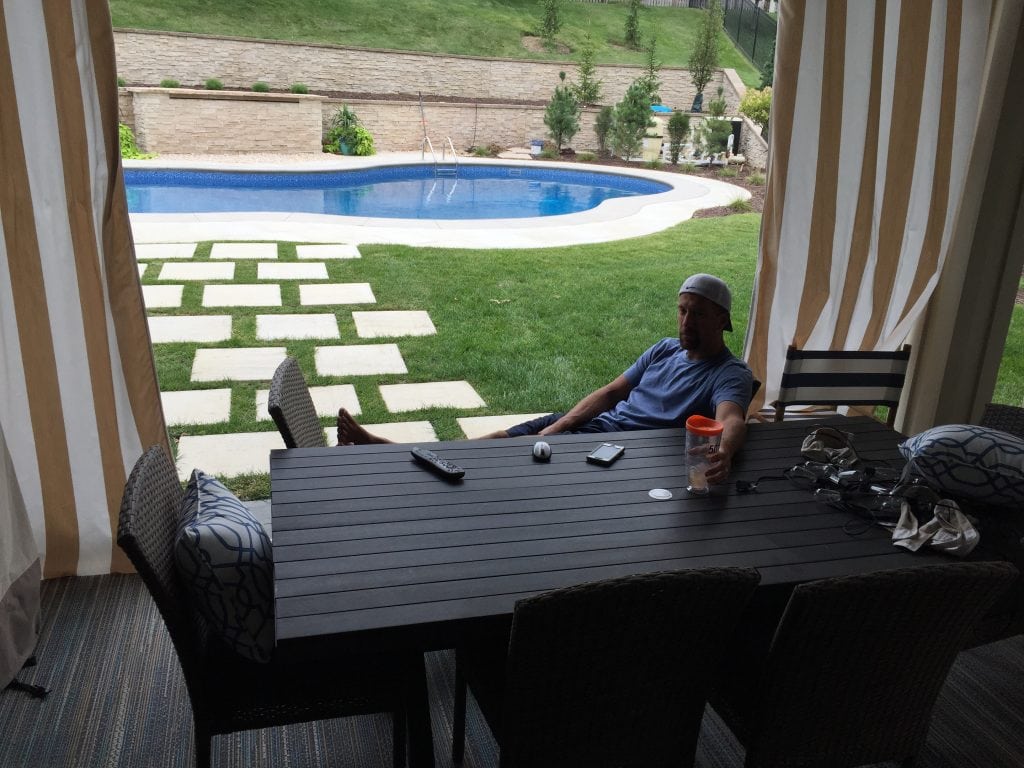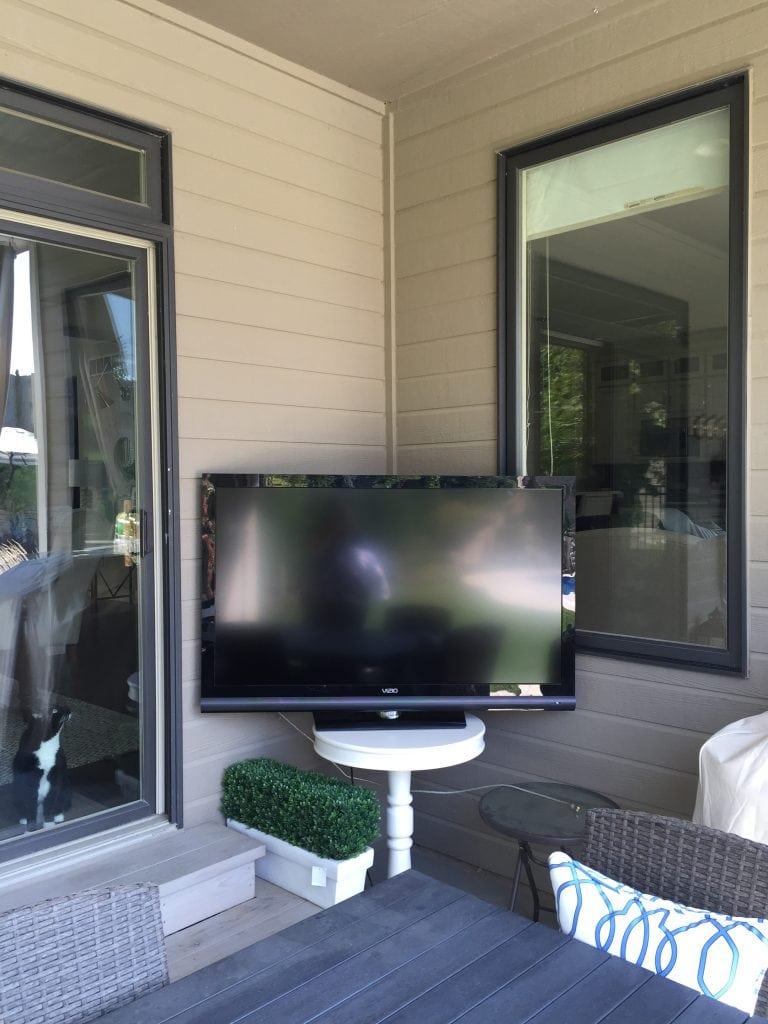 I spent more time weeding and then added a few fall planters to our back patio. The plant on the right is yellow mums, so I'm excited to see how it all looks when they bloom soon!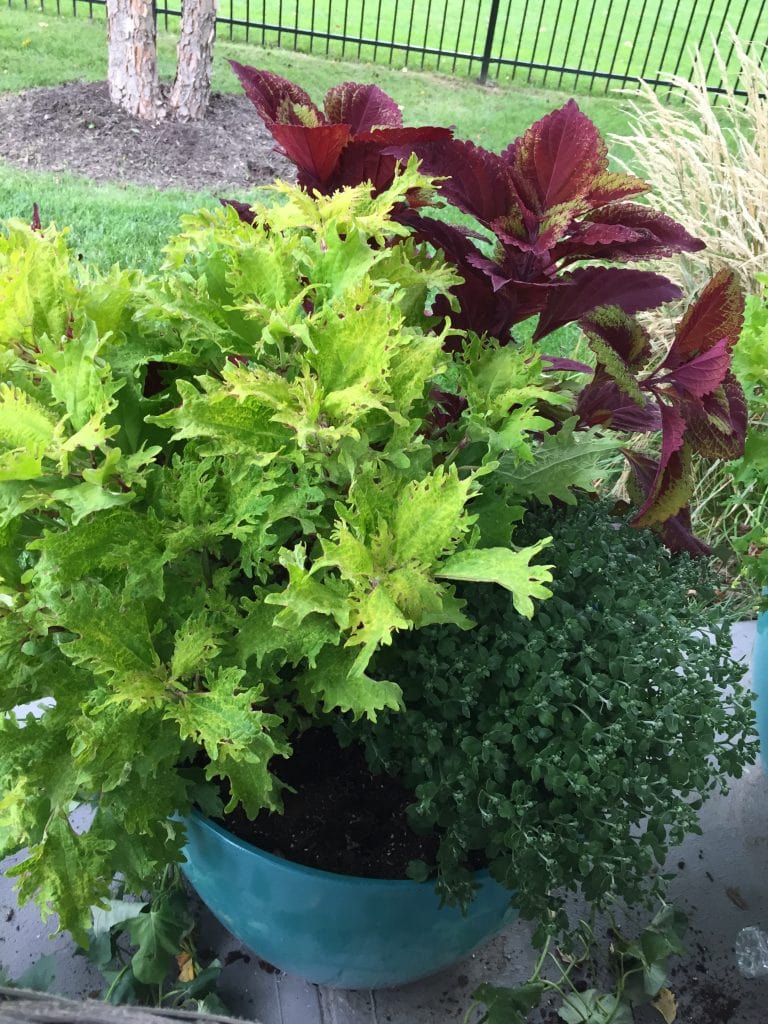 Sunday, I worked on cleaning up the chaos in my office while Kurtis worked on a drainage issue we were having behind the pool equipment. He's not quite done yet, but made really good progress – and saved us about $1700 by doing it himself!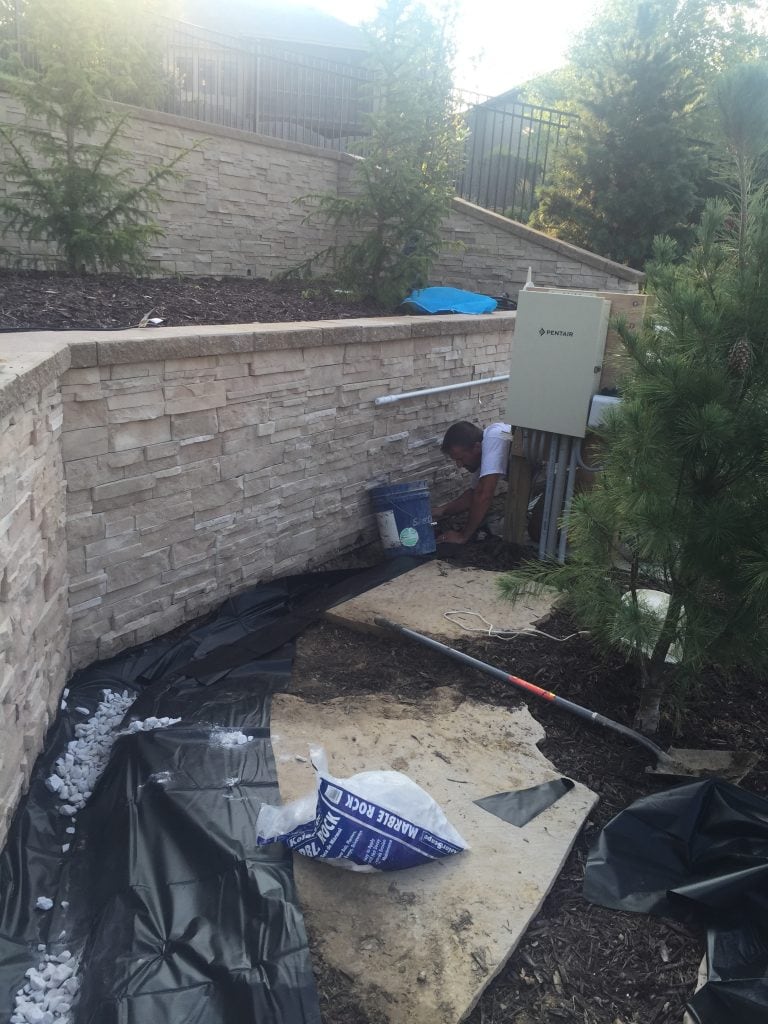 Yesterday, Kurtis smoked ribs while I worked on a perpetual problem on our dresser. I've had several of these clean clothes here for months (maybe even February), and it was time to clean everything up! I'm not showing this to you to terrify you, but rather to show you that even bloggers who seem to always have clean house, really have real life messes. Or at least I do!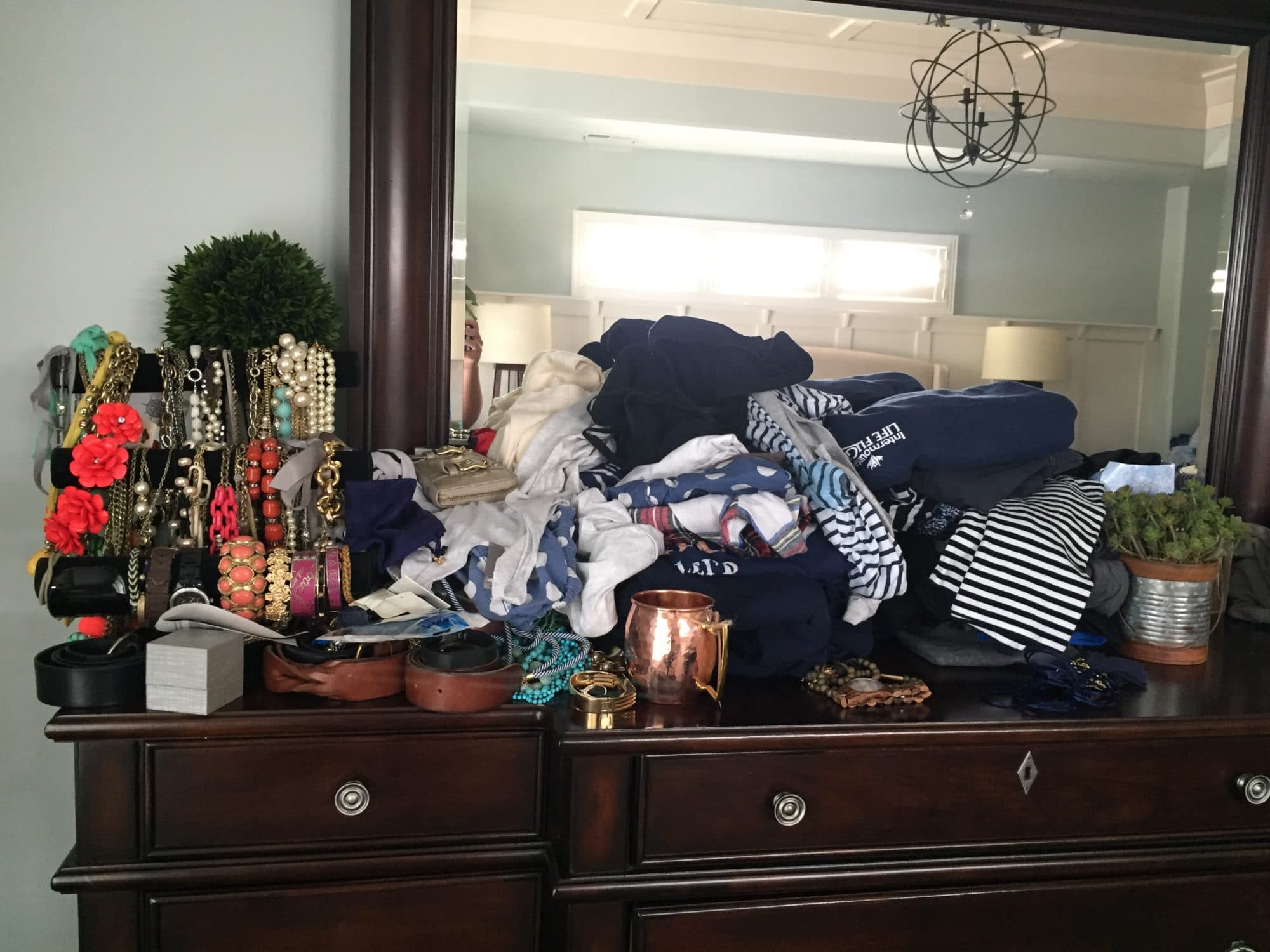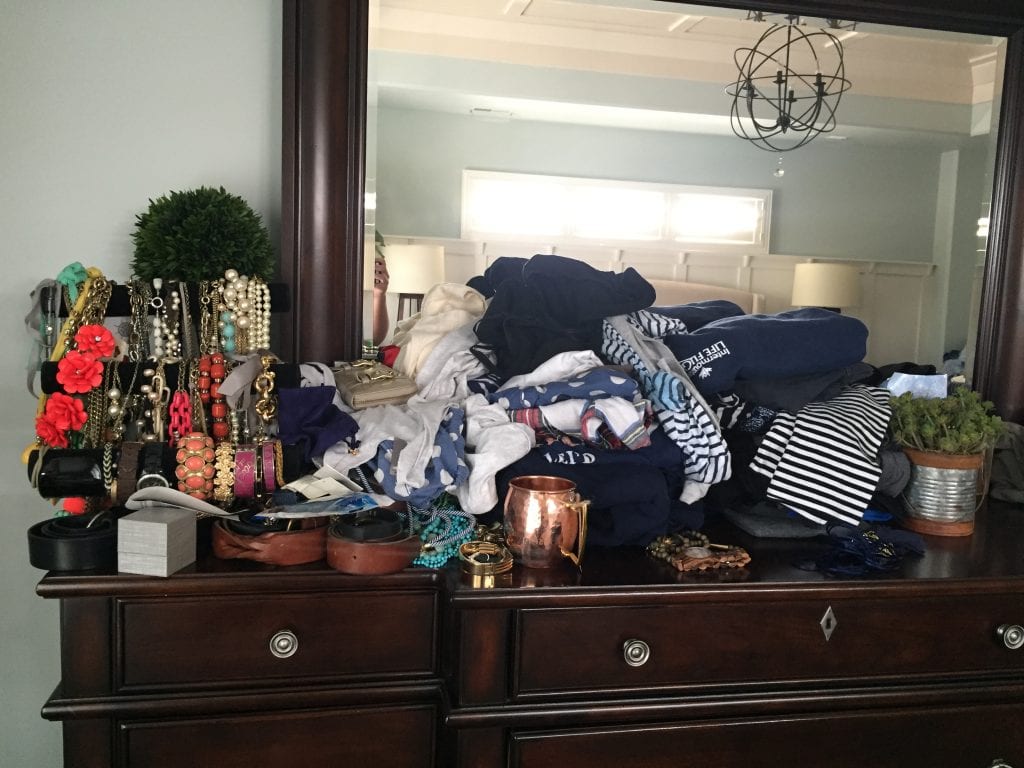 I ended up find 70+ necklaces, 30+ bracelets, 3 rings and 7 belts to donate to Goodwill. I was relieve to finally tackle this mess!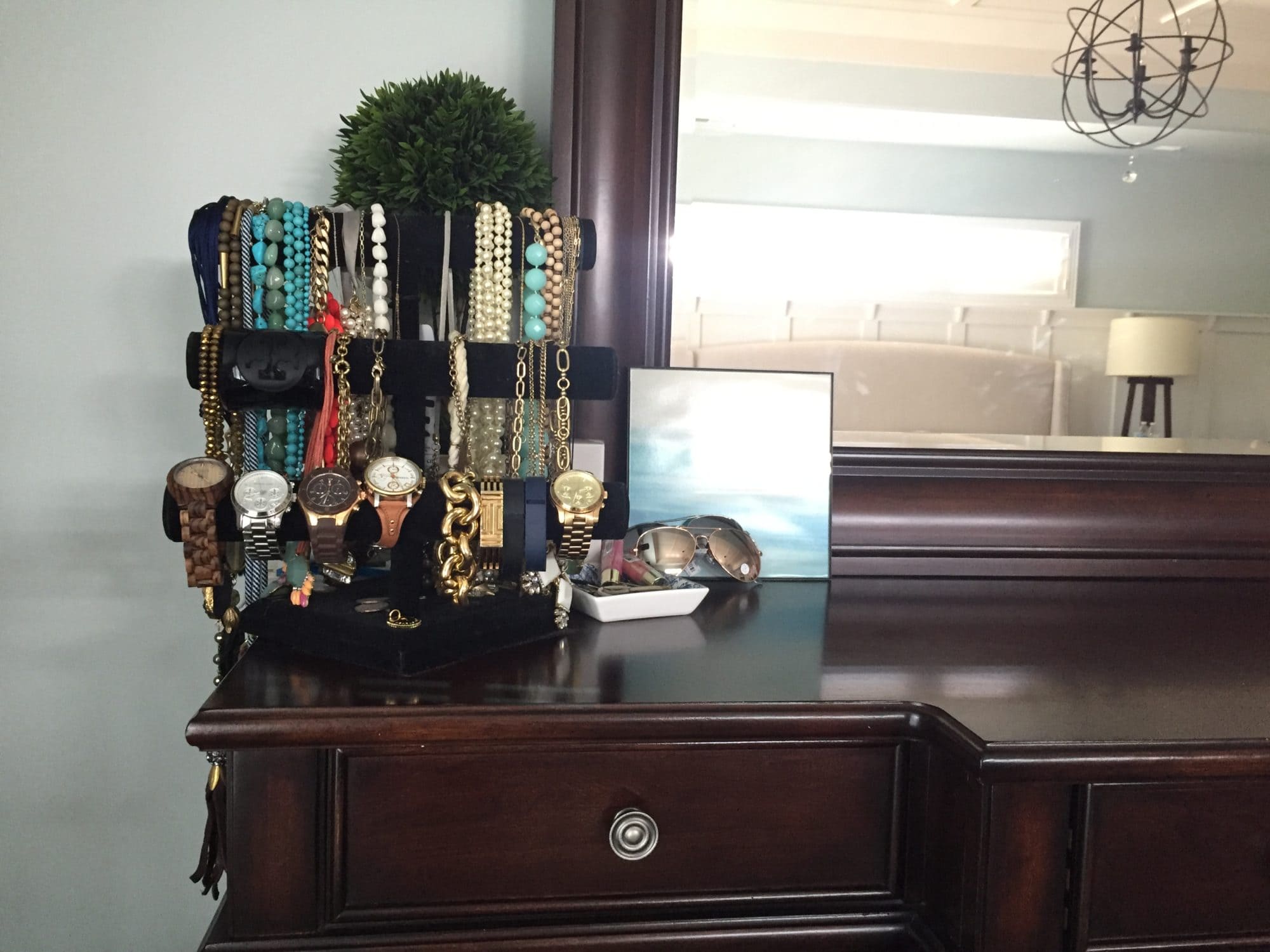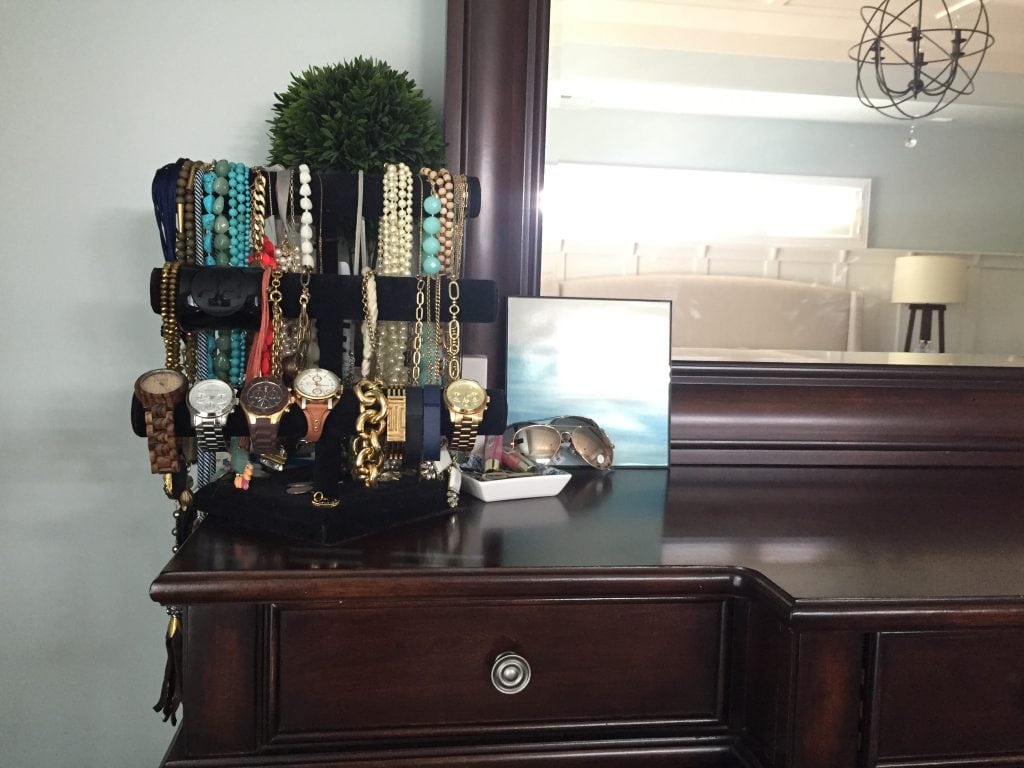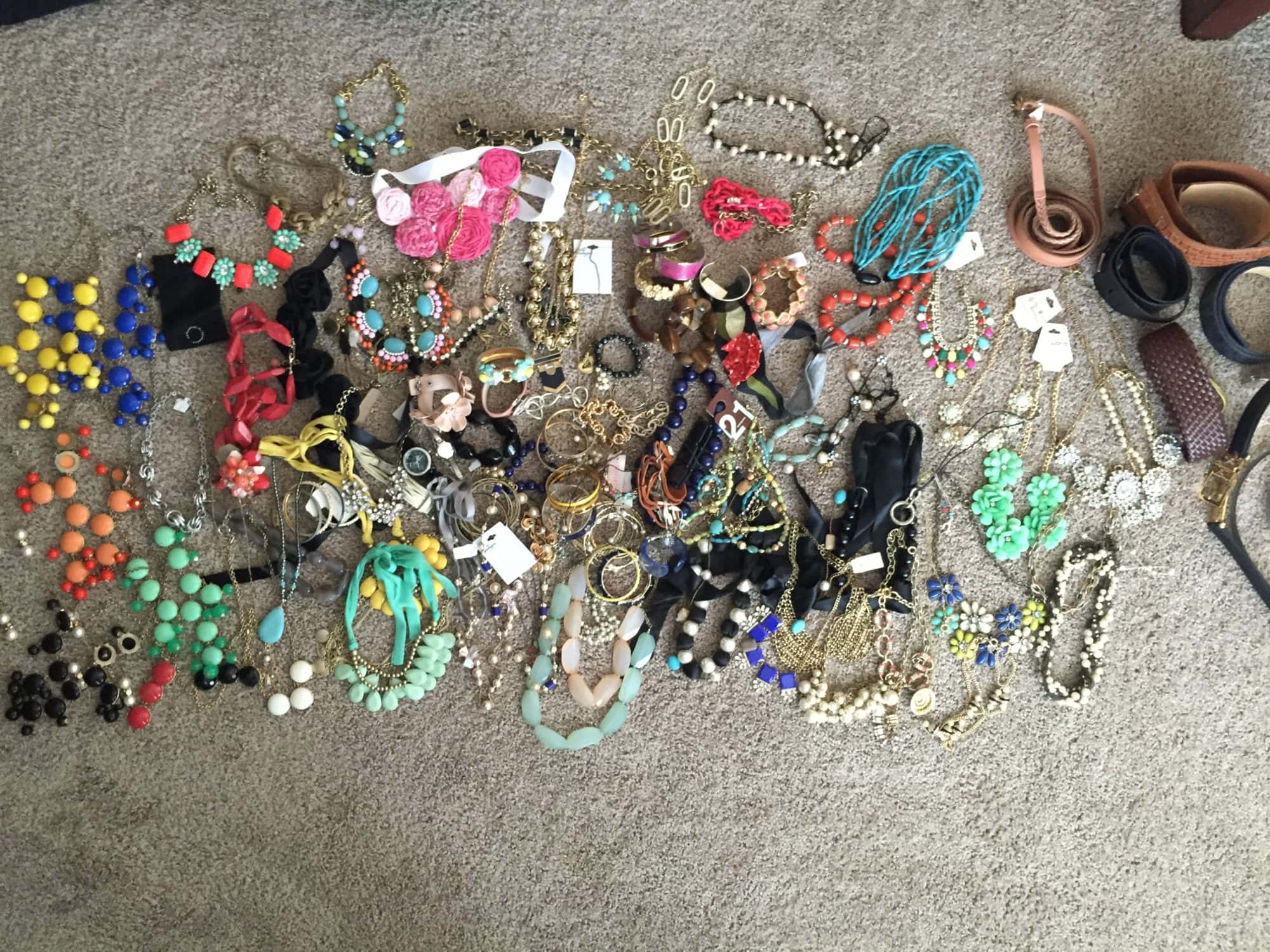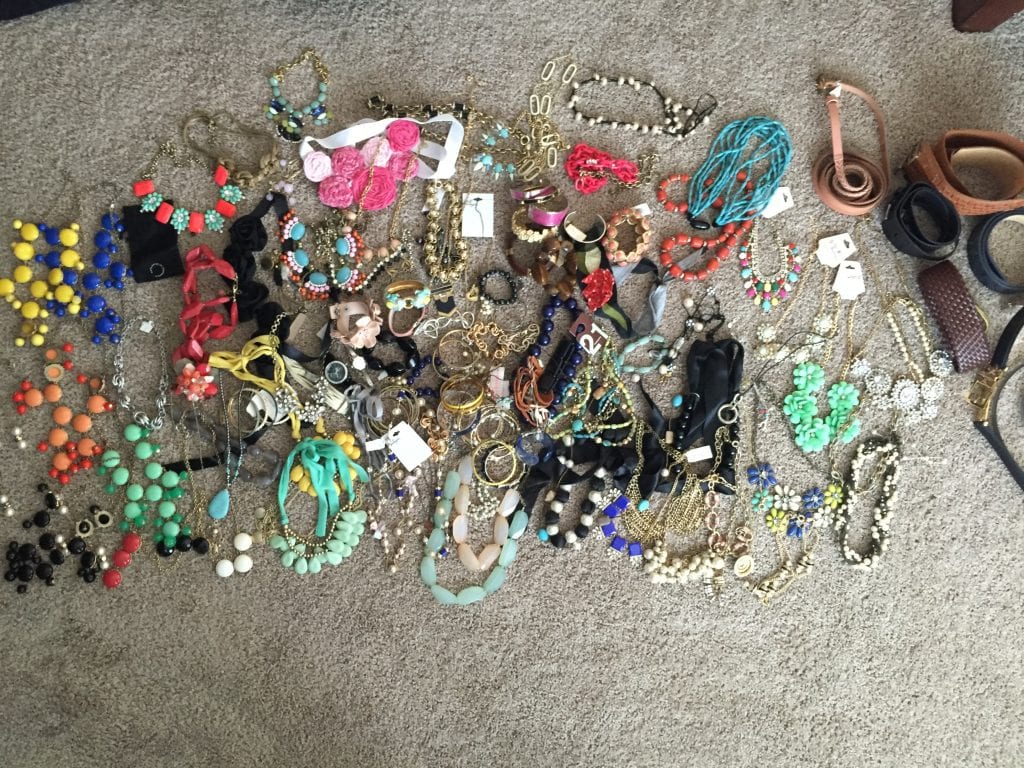 After that, it was veg time! Kurtis' ribs were ready around lunch time and we had Jill and Nick over for lunch and pool time. I didn't get any pics, but is there really a better way to celebrate the unofficial end of summer?!
Today's actually my 36th birthday. It's hard to believe I'm now closer to 40 than I am 30. Kurtis took the day off work today as well, so we're praying for sunshine and good weather so we can have a little more pool time before the season ends!
Summer, you were real good to us this year. Hope to see you soon!
If you would like to follow along on more of my home decor, DIY, lifestyle, travel and other posts, I'd love to have you follow me on any of the following:
Pinterest / Instagram / Facebook / Twitter / Bloglovin' / Google
disclosure: some affiliate links used