So, it actually made me super sad that this was the last weekend in August. But, we tried to make the absolute best of it!
Friday I took the day off work and decided to focus my attentions on wrapping up my time lapse pool video. It honestly took me the bulk of the day and part of Saturday (after I'd already worked on it several hours). BUT, I think it's about ready to share with you this week (along with my crazy long pool building post). Be prepared! 😉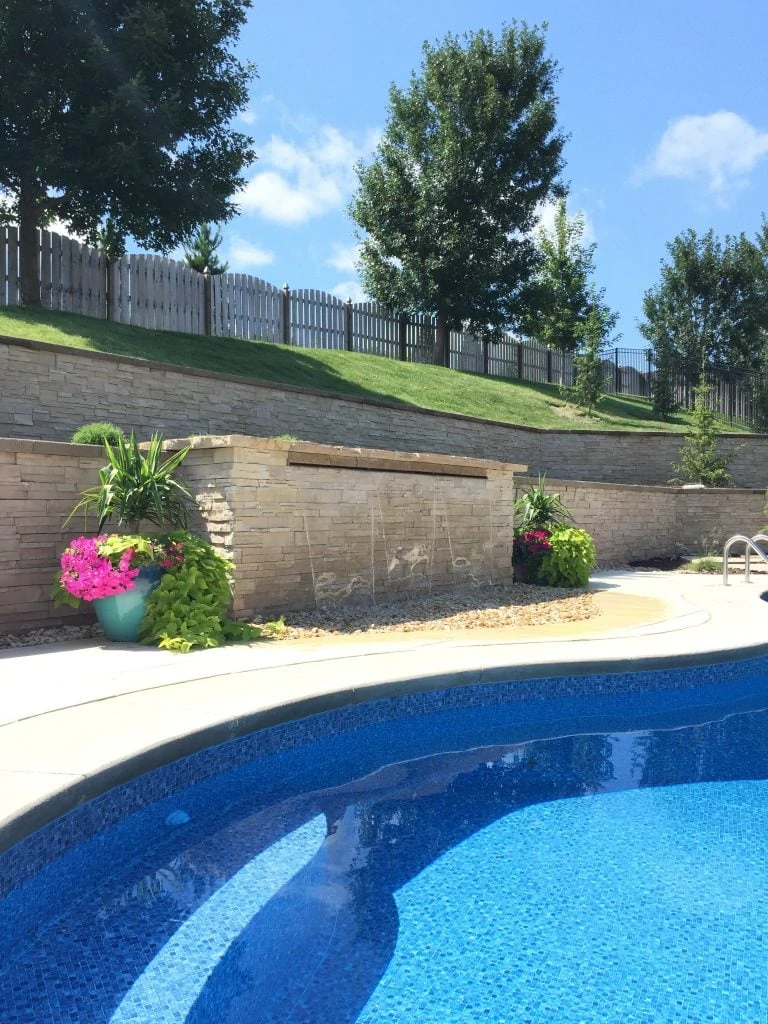 I finally ended up ordering some chairs for our new office space! As you may recall, the fill-in linen chairs I used in the photos sit too low, and our dining chairs sit too high. The funny thing is, both of their seat heights from the floor are the same (around 19″). The difference was in the cushy-ness. I ended up ordering these linen chairs because Kurtis was not giving up on his "need" for chairs with arms, and the price was right on these.  Fingers crossed they work out!! I'm hoping they arrive by the coming weekend.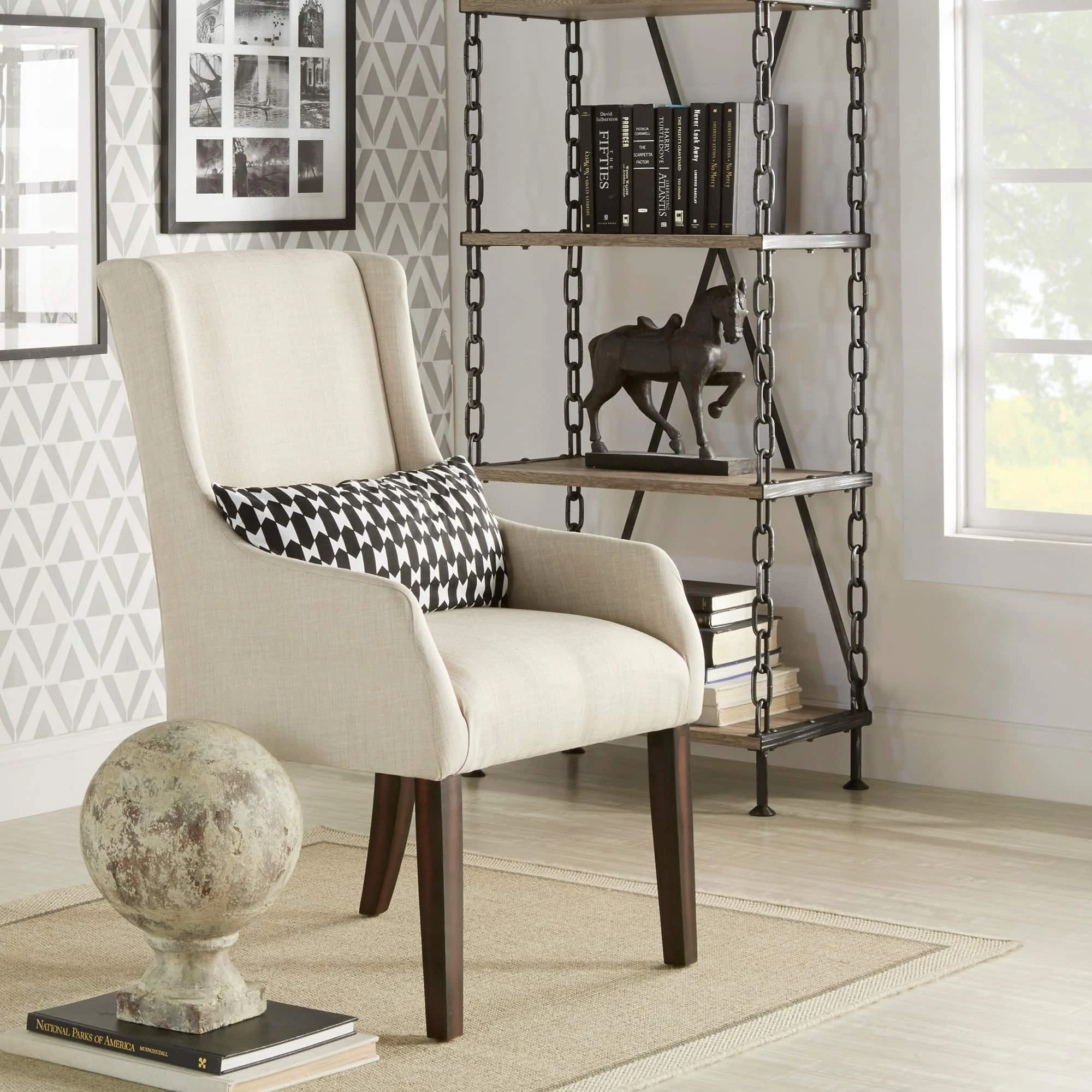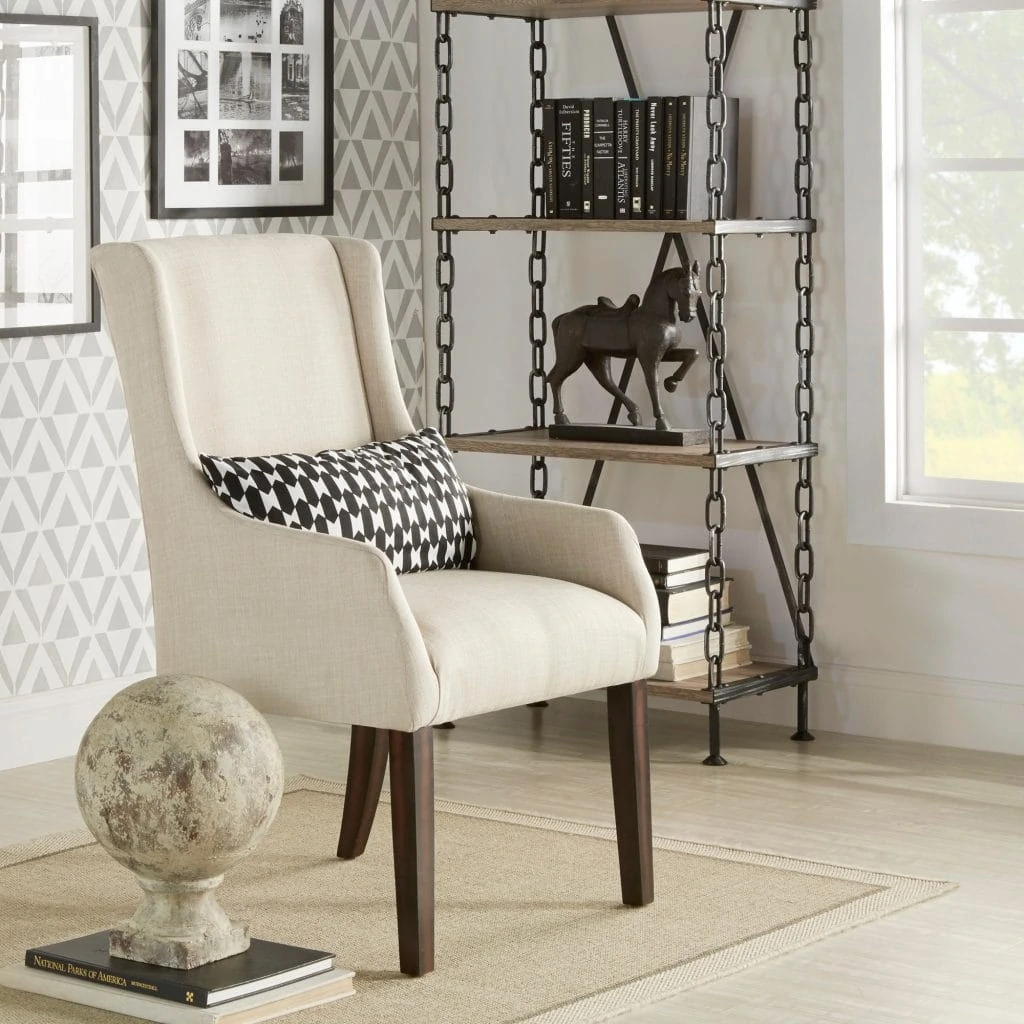 Saturday we took advantage of the beautiful weather. Can you seriously believe it was the last Saturday in August? Makes me so sad. But we soaked up the sun and enjoyed being outdoors as long as we could! My planters looked so good compared to their near death-like state a few weeks ago. It's amazing what a little of my favorite fertilizer, some sun and some rain can do to boost them again!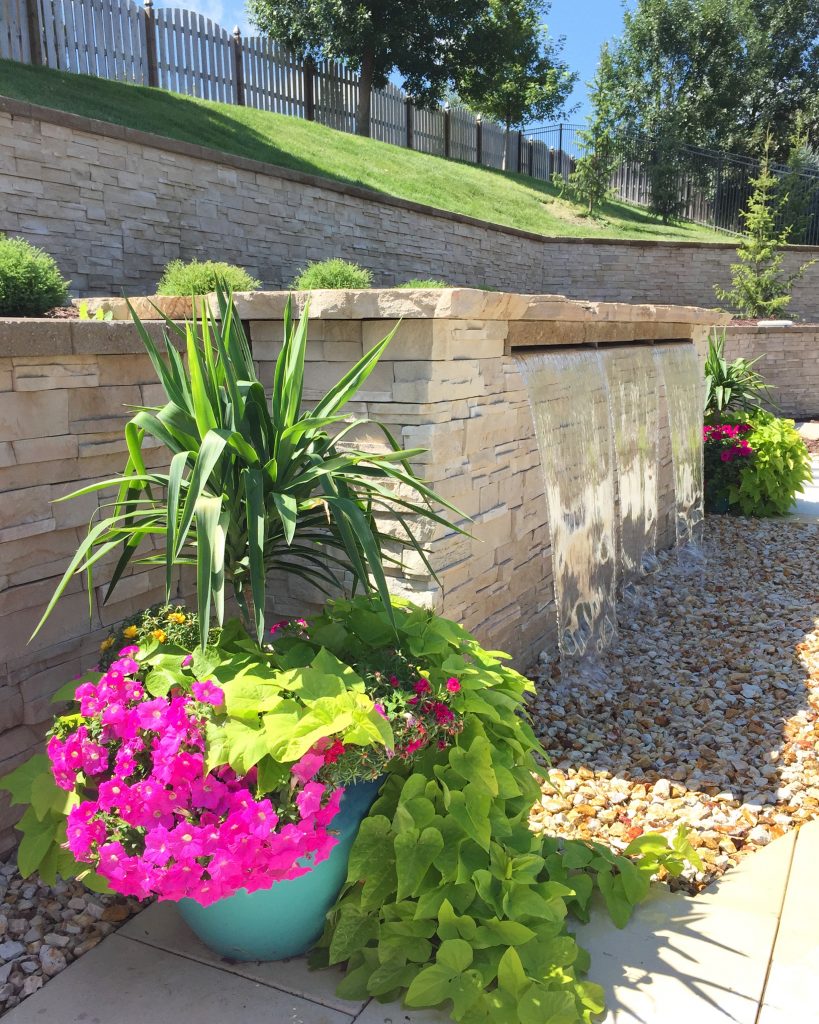 Saturday night was my husband's fantasy football draft night. Since I don't have a team (and never will), I had to go to log all of the picks. Fortunately the draft is at my sister-in-law's house so I still manage to have some fun. Can you tell they all take this pretty seriously?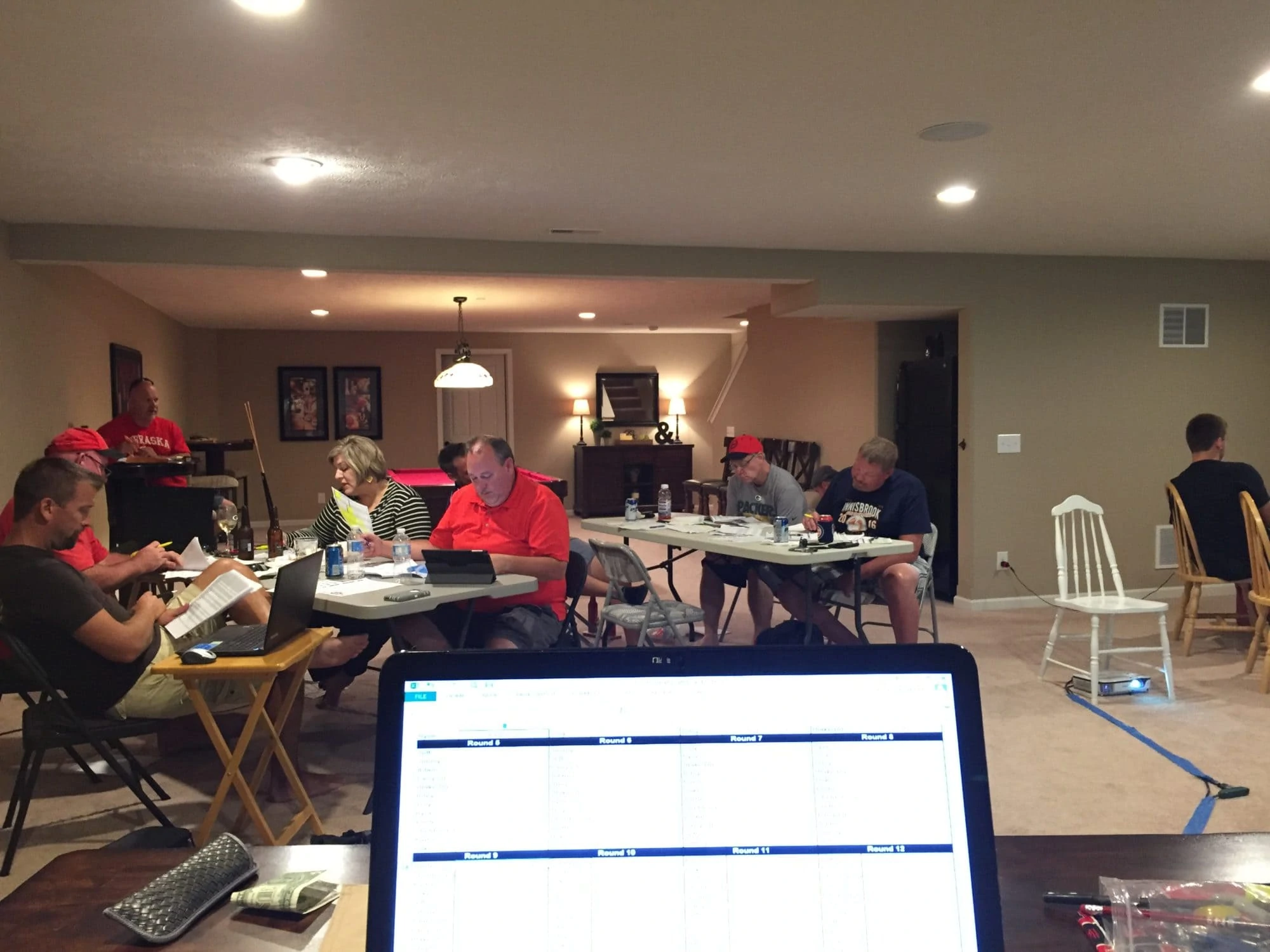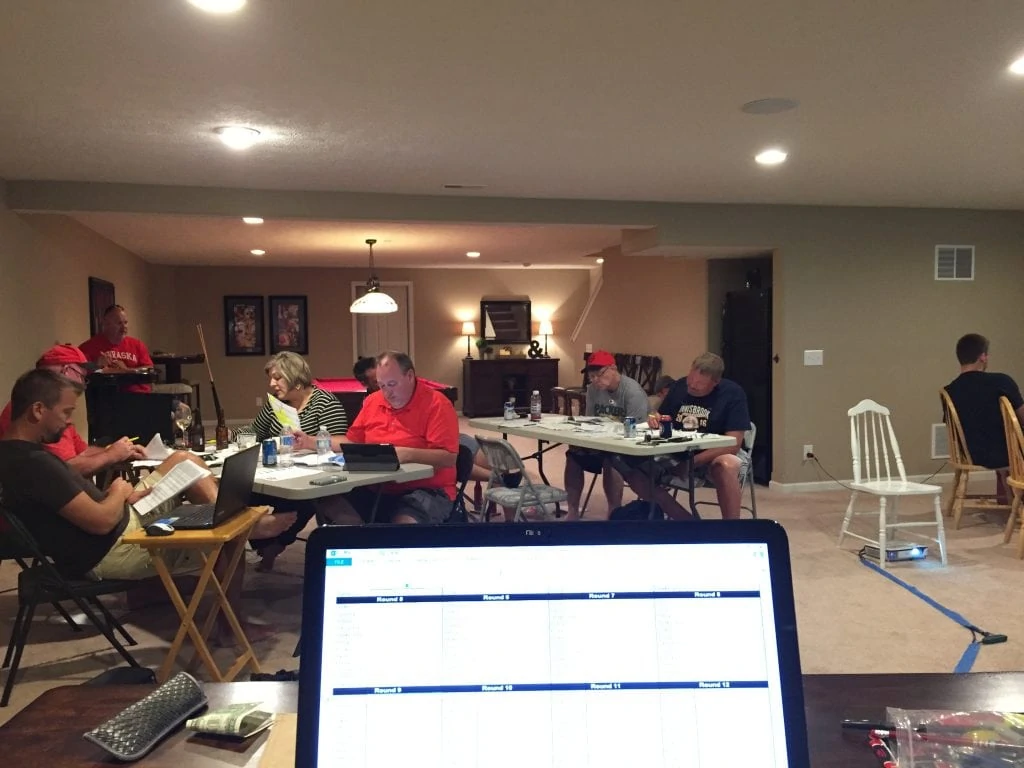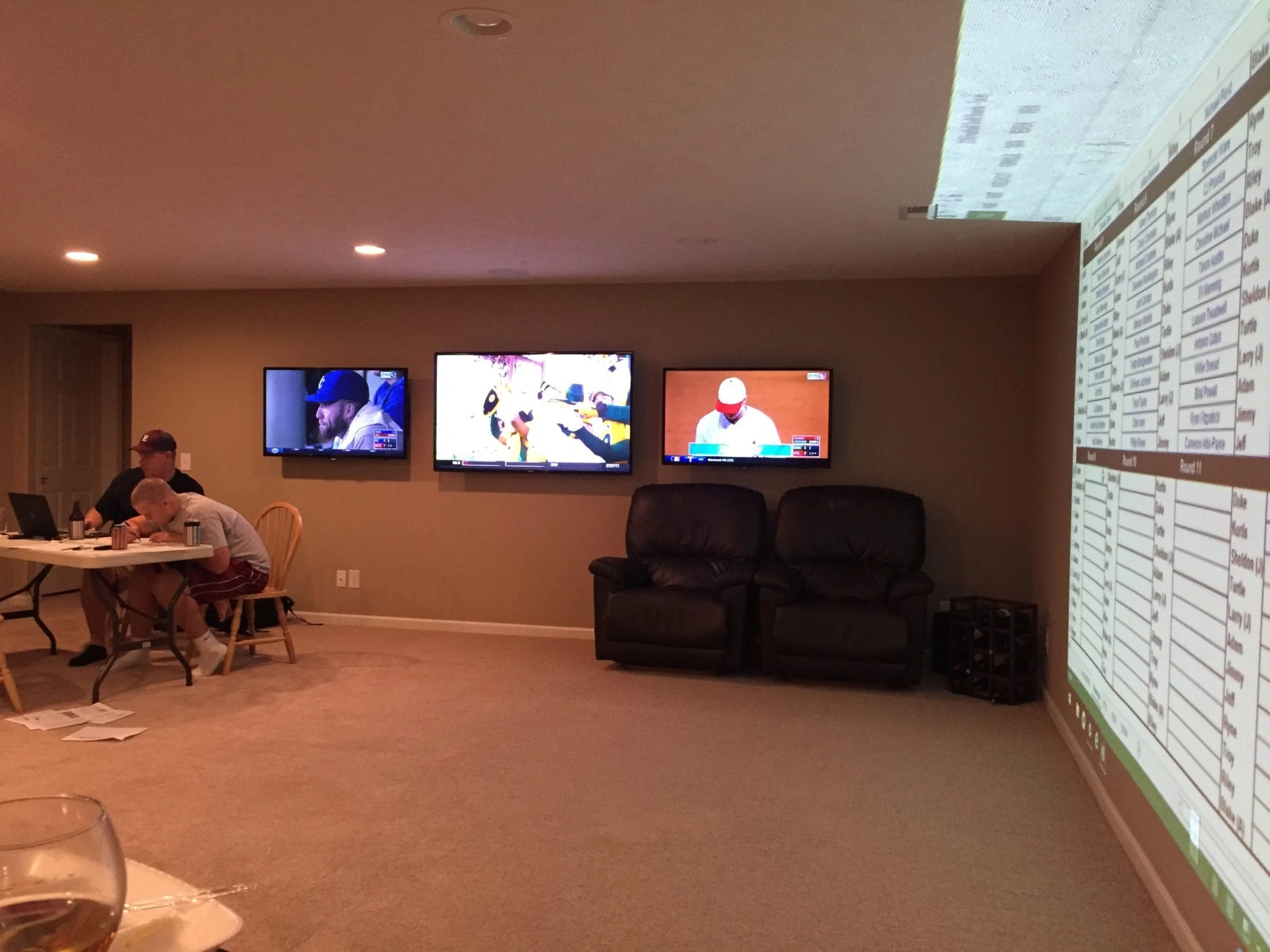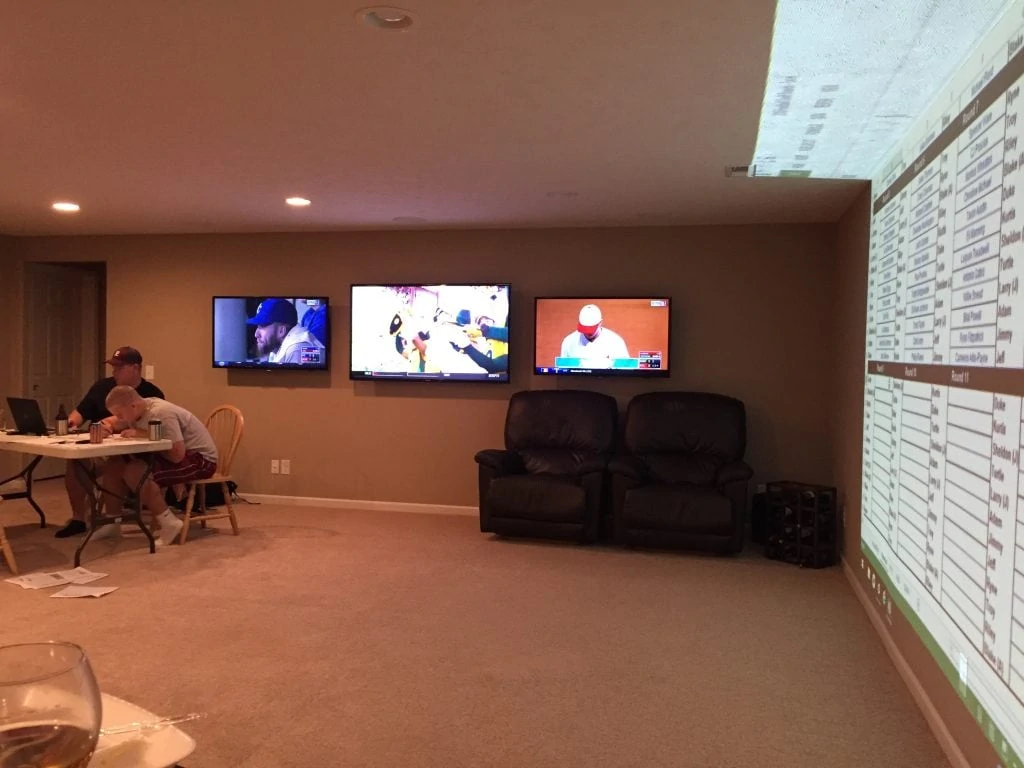 Sunday we both got up fairly early. I worked on my blog and Kurtis 'studied' for his next two fantasy drafts. Yes, he's in three football leagues this year. Which is actually an improvement over his usual four leagues.
Bearcat hates when his nose is cold, so this is how he slept for a few hours yesterday. It's not exactly easy for me to get work done this way, but I'll take the cuddles any day!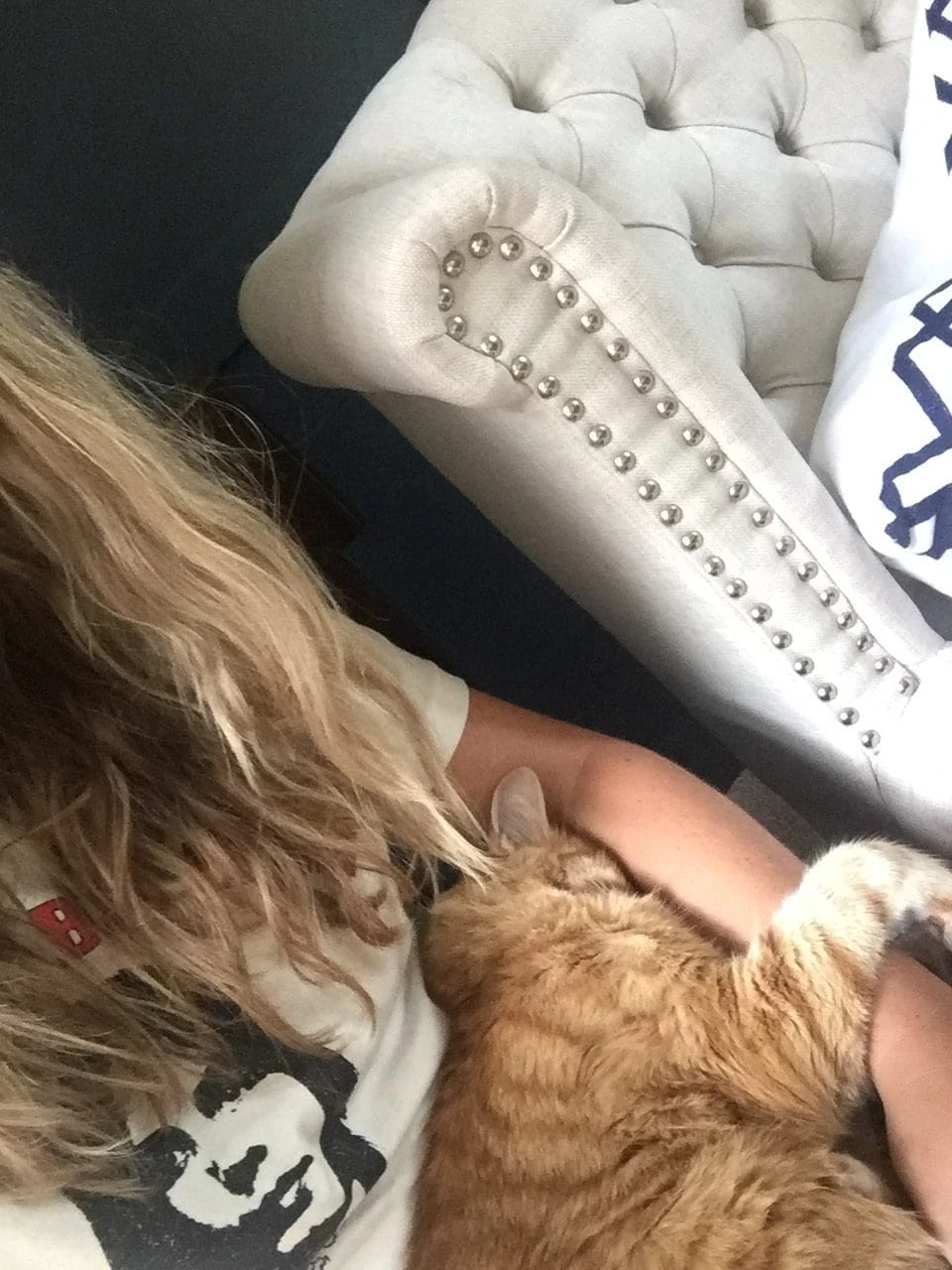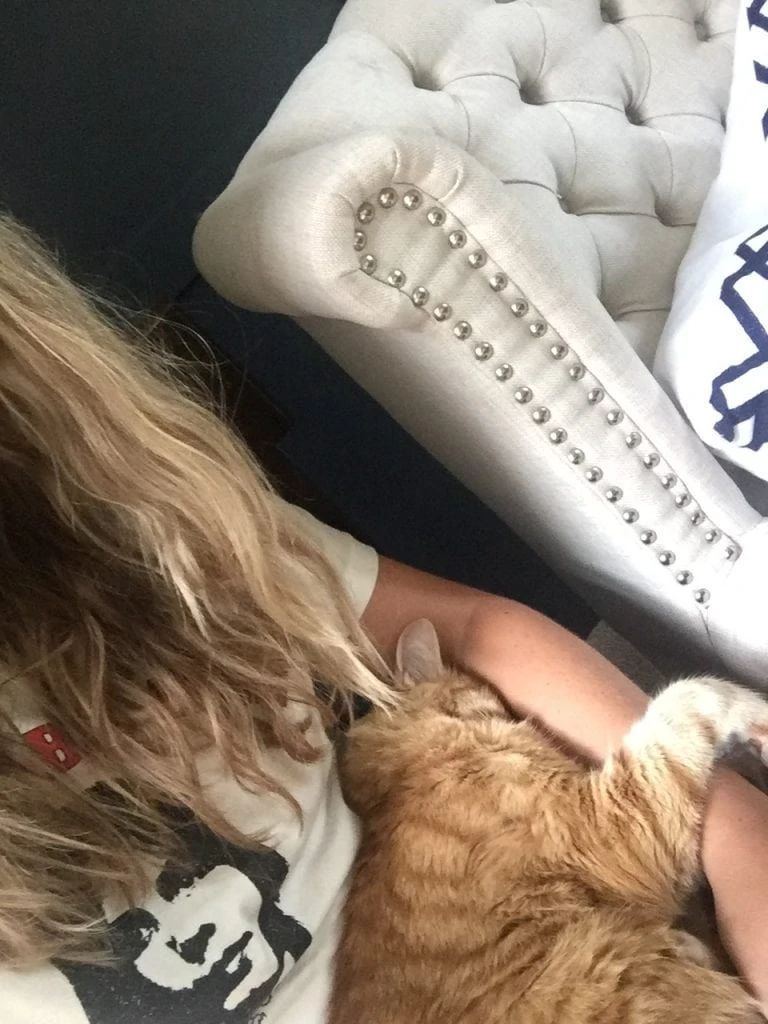 I also worked on ideas for my fall home tour. The plan is to shoot one of my tours next weekend, and I am so anti-fall at this point. I decided that I was still loving my summer look and simply added in my favorite velvet pillow covers for fall. They come in 10+ colors (I used navy and dark green last year for Christmas), and the price really can't be beat! Highly recommended for a simple fall swap out! PS I have no idea why our window look like it is at a super random angle here. I think it's the art leaning against the wall that is playing some mind trickery games on us. Anyways, palm trees and velvet totally equally fall, right? RIGHT?!?!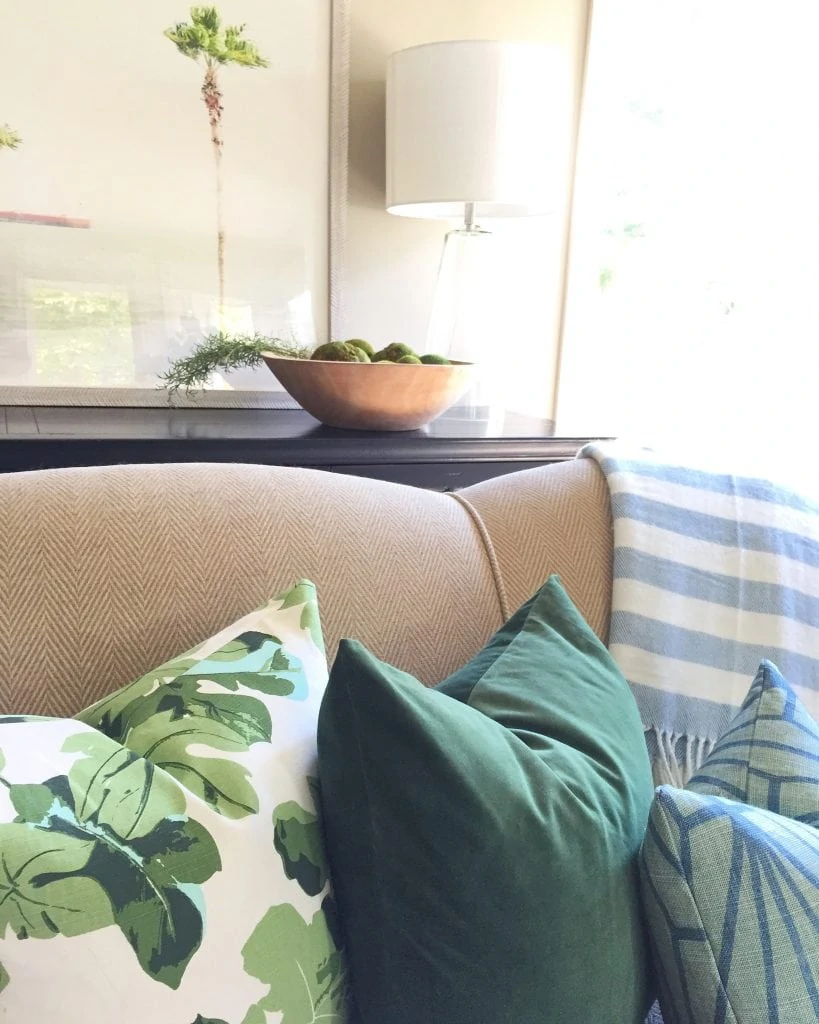 SHOP THE LOOK OF OUR PRE-FALL LIVING ROOM:

Around lunch time, we went out to the pool again to enjoy the sun! Then, Kurtis had to head out to his fantasy draft around 1:30.
I took a nap with the cats in the guest bedroom (this is a real and reoccurring thing) and couldn't fall asleep because I couldn't stop thinking about how terribly our doors and door trim need to be painted. #firstworldproblems. I honestly think this picture makes it look better than the real deal. The 'white' stripe on the guest room walls is actually pretty cream but our doors and door trim and seriously pale pink/peach. Add this to my fall project list (assuming the weather cooperates)!!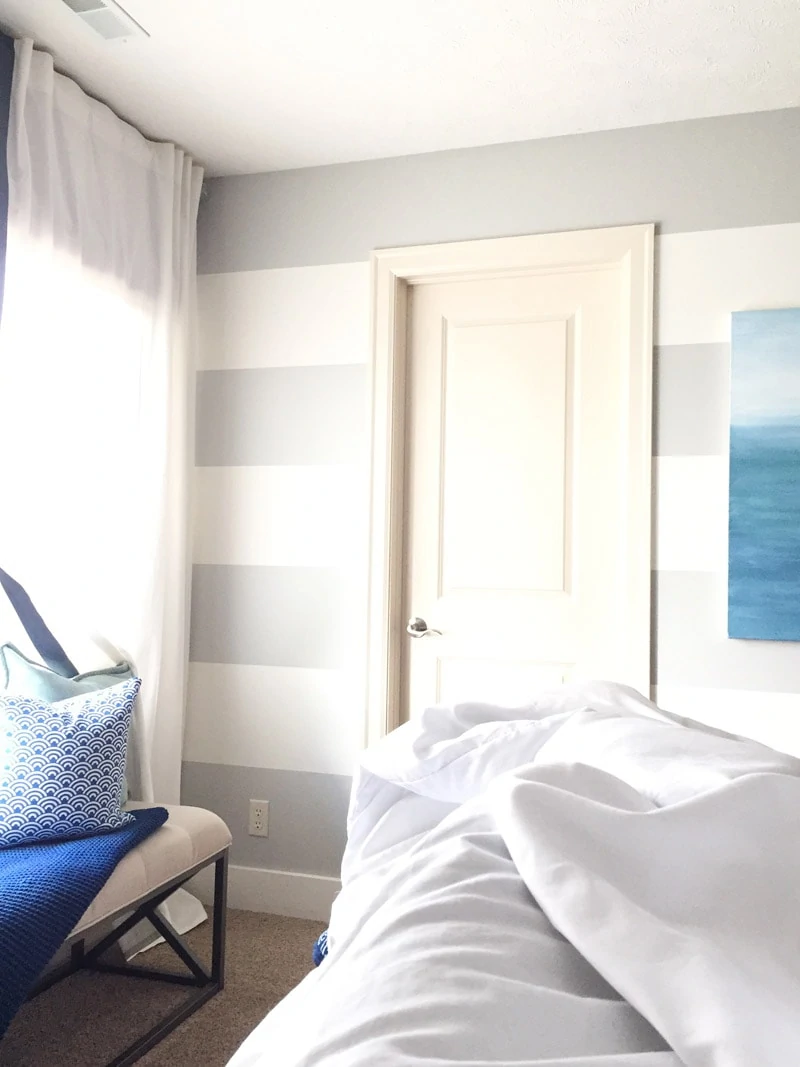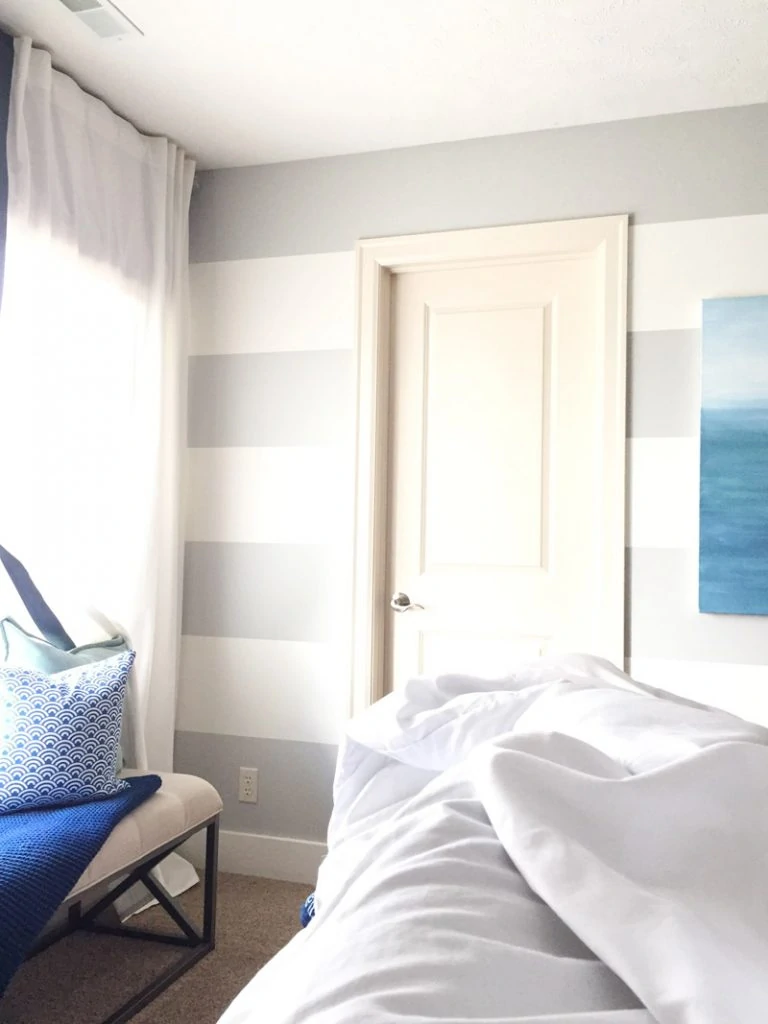 I forgot to post this in last week's Weekend Recap, so it's making an appearance today. I am super excited to announce that I was selected as one of Better Homes & Gardens' 2016 Style Makers! I'll be headed to NYC the end of September to hang out with the other talented picks and be inspired for a few days. I can't wait! Kurtis might try and plan a business trip then, as well, so we can have a day or so in the city together. Any show recommendations? NYC in the early fall could be pretty perfect!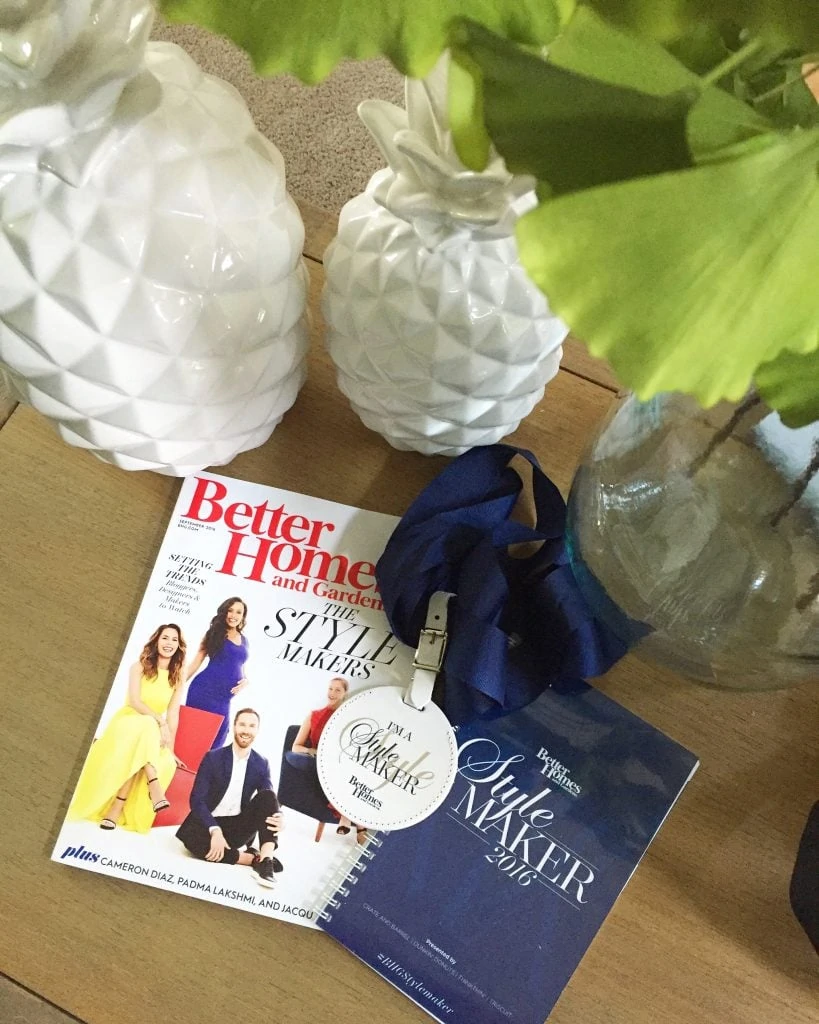 We ended the weekend with hamburgers on the grill and a little Arrested Development.
Have a great week friends!
If you would like to follow along on more of my home decor, DIY, lifestyle, travel and other posts, I'd love to have you follow me on any of the following:
Pinterest / Instagram / Facebook / Twitter / Bloglovin' / Google
disclosure: some affiliate links used