Dear August. Wow, how are you seriously here already?!? I mean for reals.
I kicked off the weekend with a little wine along with this scent (I'm so completely obsessed right now). I've been thinking of doing a little blog refresh, so I spent a few hours this past week looking at updated themes and some changes I can make to make my blog a little prettier. I'm guessing in the next month or so, you'll likely see some changes around here!
Thank you for all of the great series recommendations for us to watch next! We actually decided to go with Arrested Development to start because I needed something a lot lighter after Breaking Bad. But, after feedback from all of you guys and some friends, I think we'll go with Ray Donovan, Mad Men, or Game of Thrones next!
Friday night after margaritas and nachos for dinner and then binge watching shows for a while, we headed over to our neighbor's house to check out their new outdoor fireplace area. We enjoyed lots of laughs, and their fireplace was gorgeous! They used the same veneers we did on our back retaining walls. I'll try and get a picture next time I'm over there to share with you. I also shared this shot on Instagram earlier that evening of Henley in our upstairs hallway: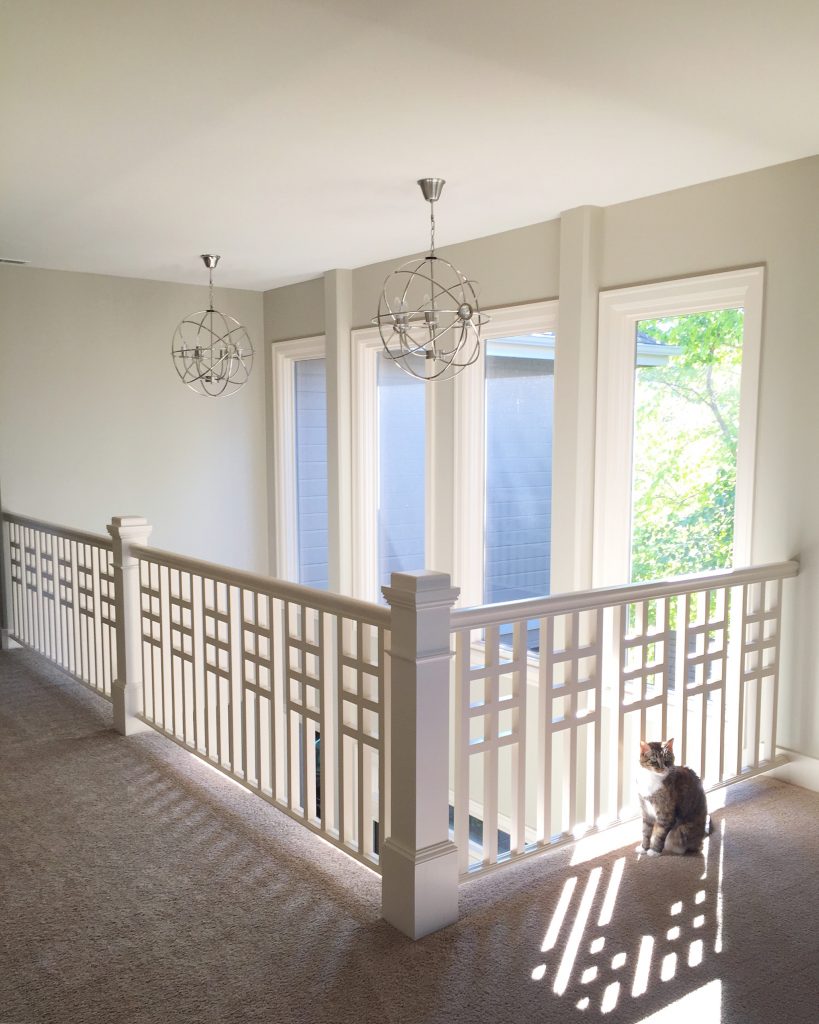 We headed out early on Saturday morning for breakfast at OverEasy. I branched out a little and ordered the Eggs Benedict (with the eggs over hard). It was beyond good!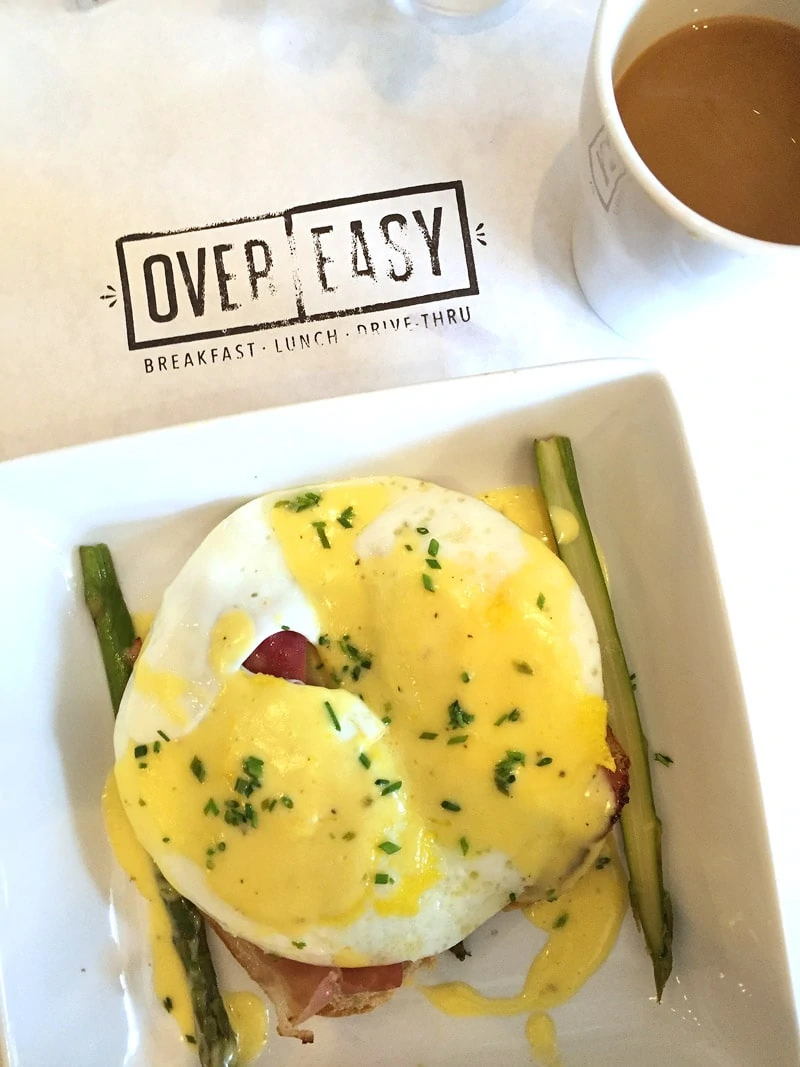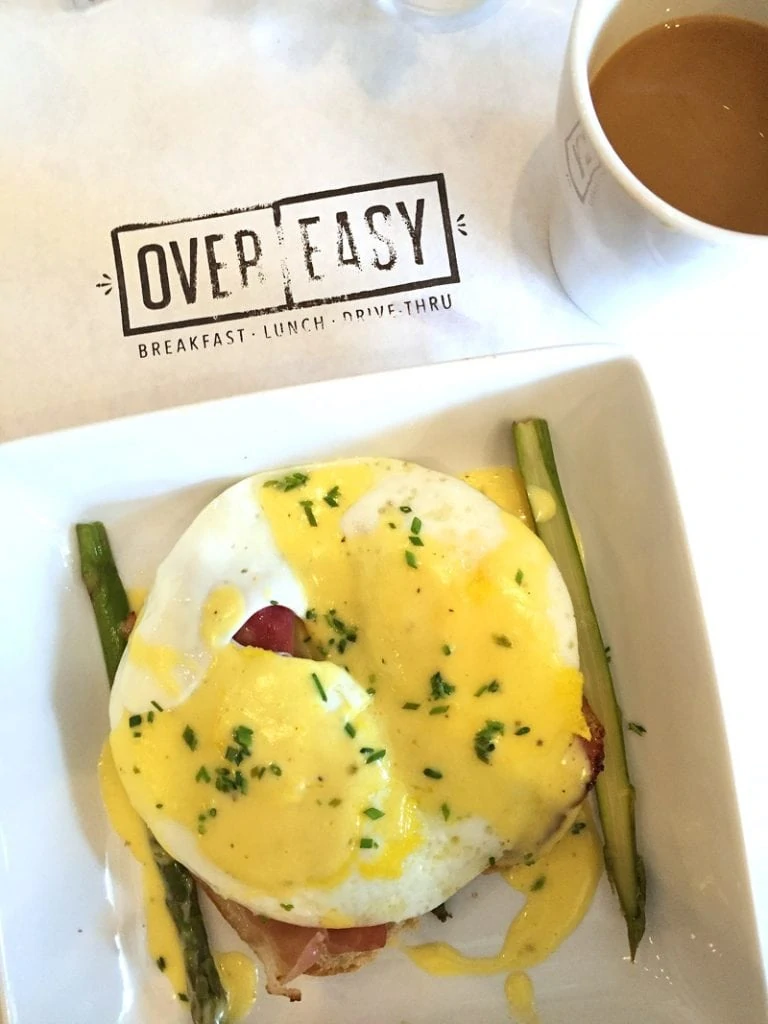 We then headed to Hobby Lobby, where I found these gorgeous navy buffalo check pillows (with down alternative inserts)! They were $29.99 each, but since I had Kurtis, we each paid for one using a 40% off coupon, making them less than $20 each. I felt like the inserts alone were worth that much! As a side note, I plan to share my office design board later this week and hopefully a semi-reveal by mid-August.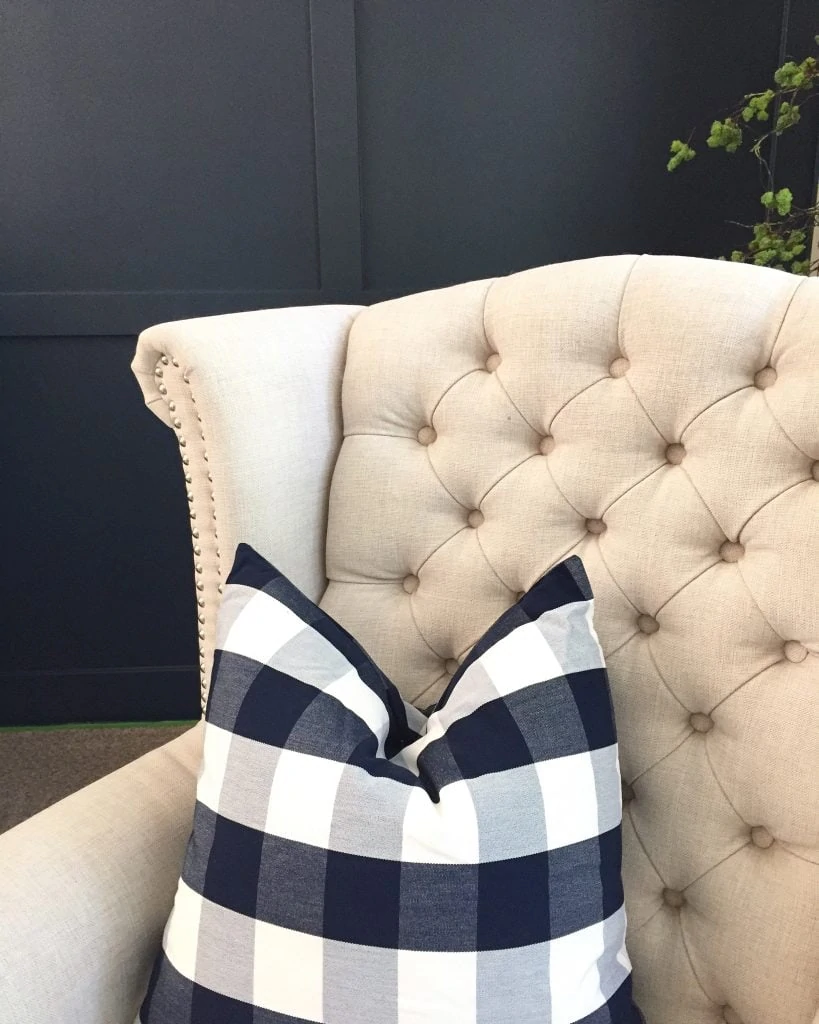 SHOP THE LOOK OF OUR OFFICE:

Later that afternoon, we headed to Shucks for happy hour with our friends Jill and Nick, followed by seeing Jason Bourne. We then headed out for drinks afterwards. It was a really fun night!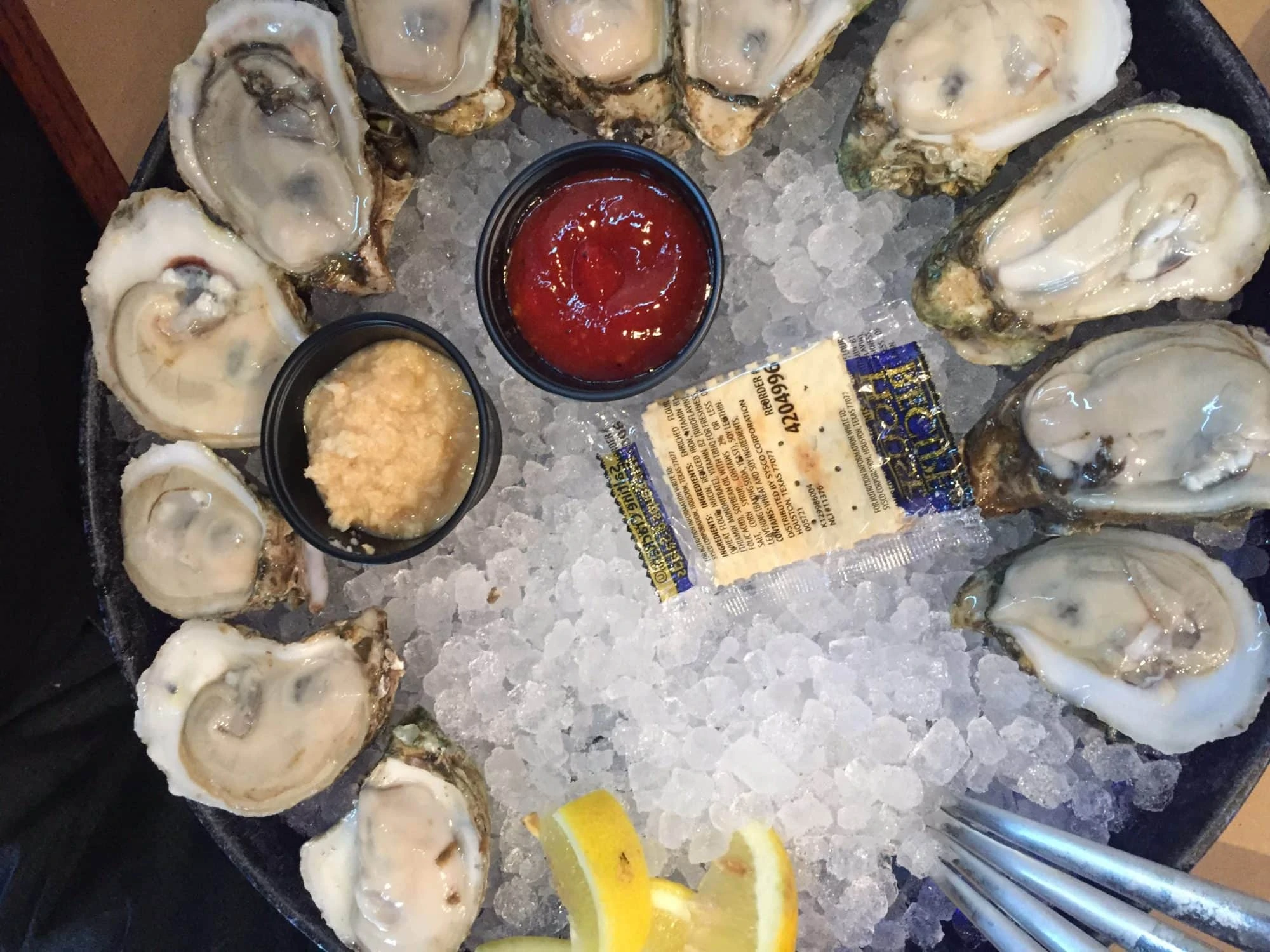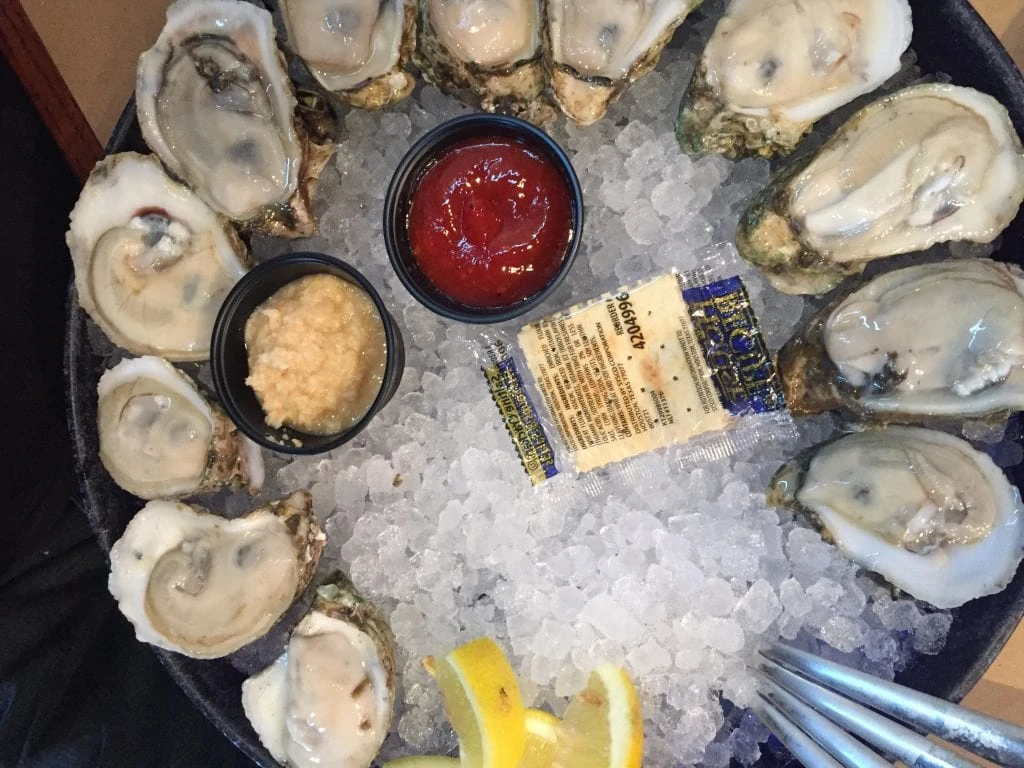 Sunday after early morning church, we pretty much bummed around. It started raining which was super frustrating but it forced us to get a few things done inside.
In the early afternoon, we headed outside to get a little tree trimming done that we've needed to do for awhile. The primary issue was the bald cypress (the one on the left in the image below). It was so dense and there were a few large branches that were very low that were getting difficult to mow around. Here was the tree before: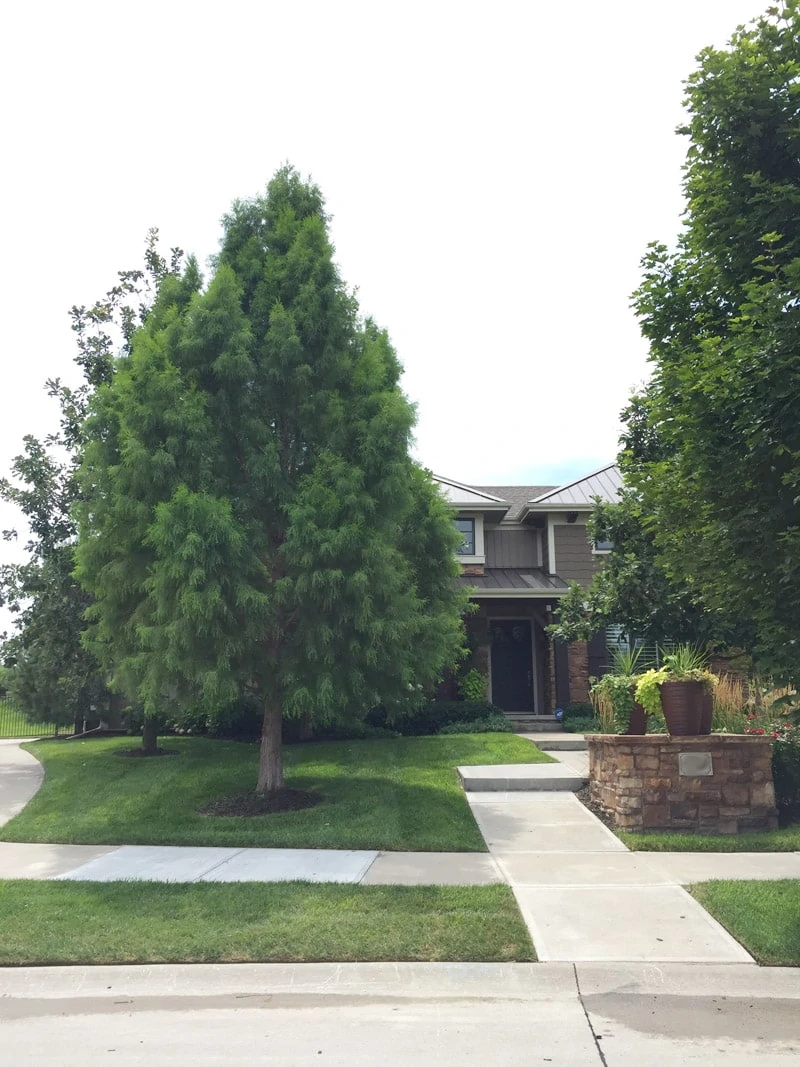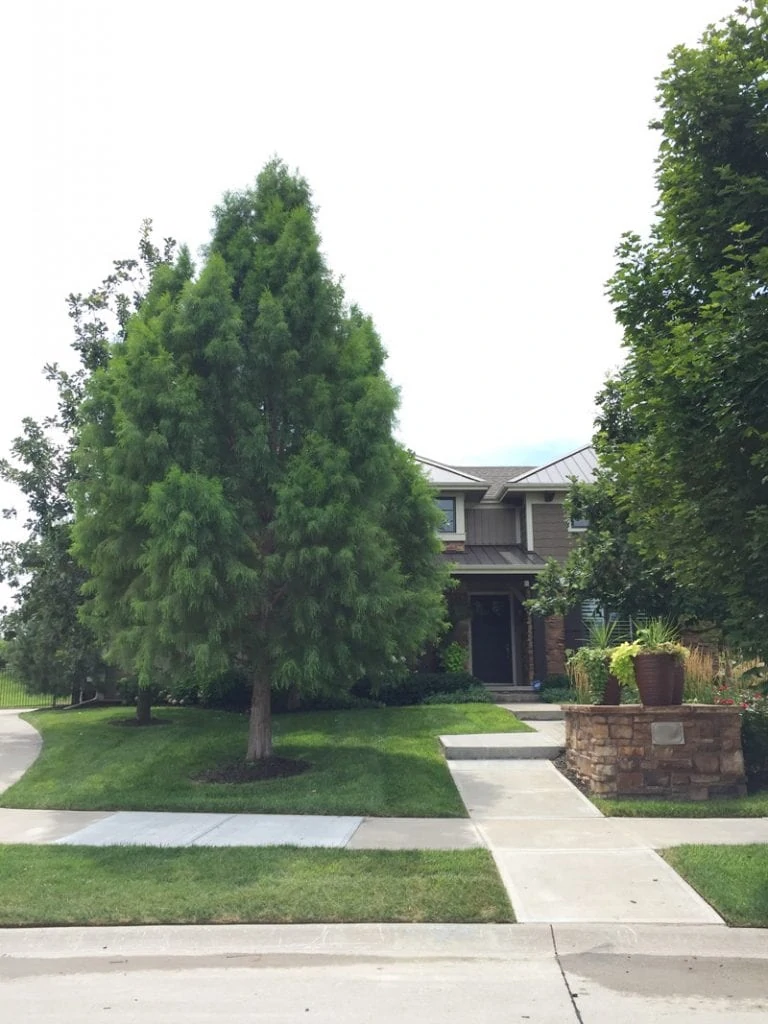 And here it was after the trim: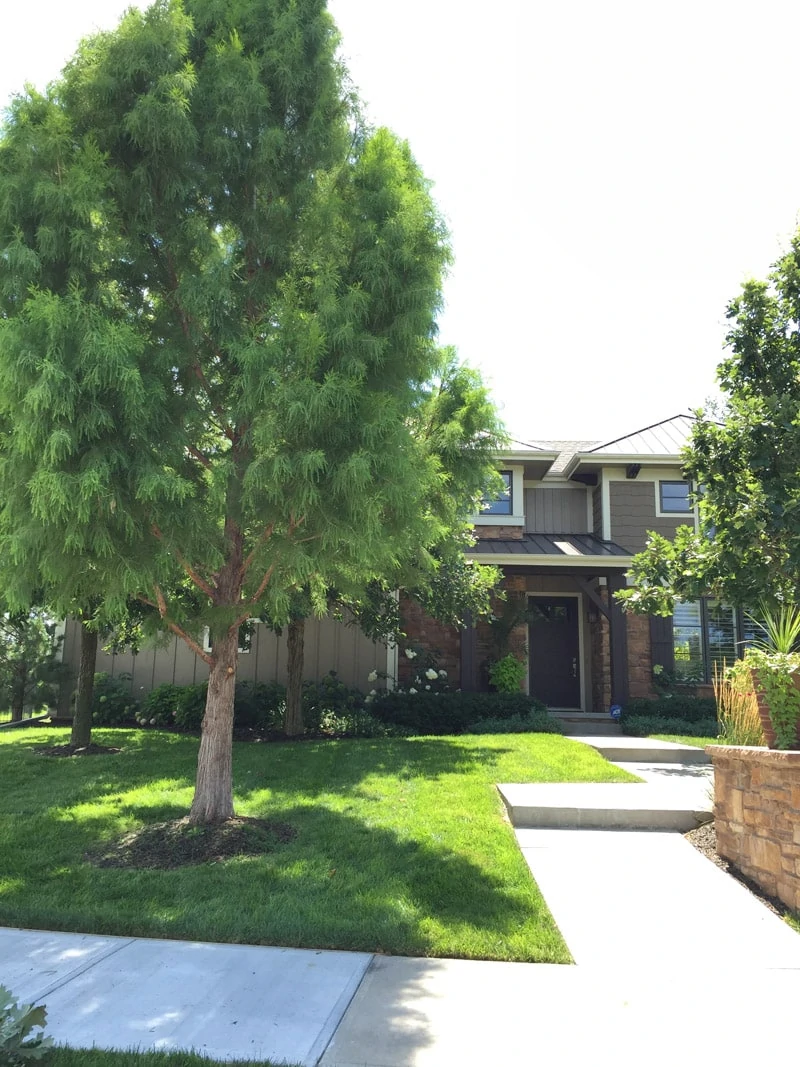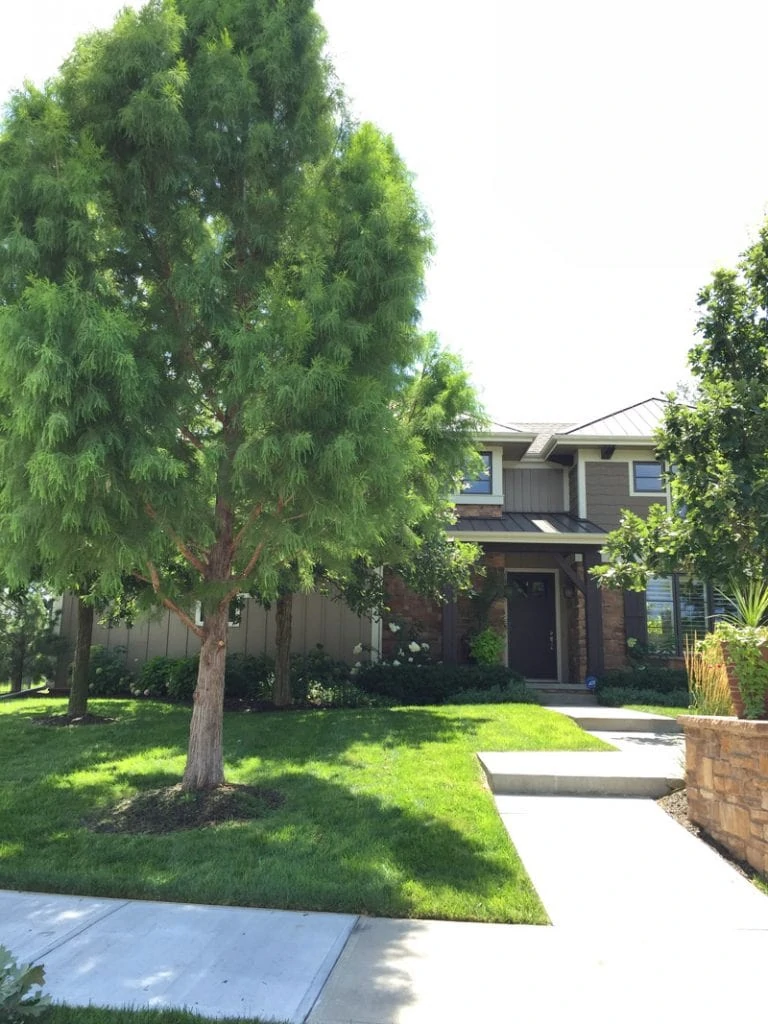 It's not a major difference, but you can definitely see more of our house and the flower beds, which I like! Hello, hydrangeas! We still want to trim that final lower left branch, but it is so full, we feel like the other areas need to start filling it around it first. So, maybe next year. I did kind of wish I had an upcoming home tour so I could use all these pretty clippings throughout our house for photos!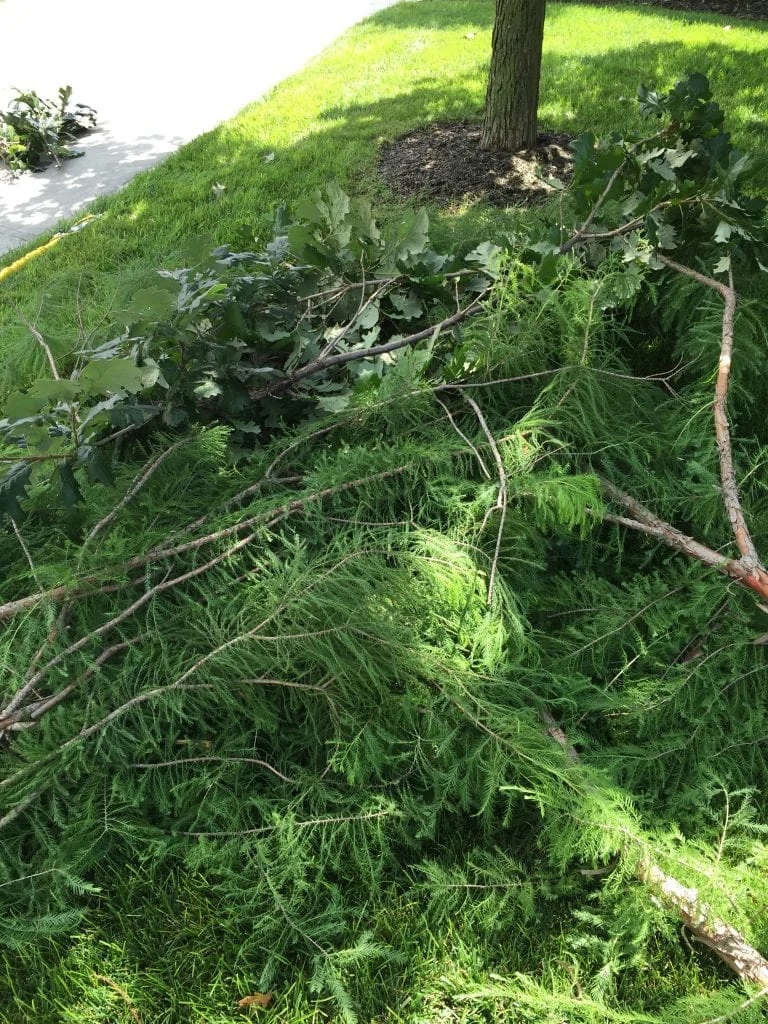 I'm flying to Atlanta on Thursday thru Sunday for Haven Conference. It's a home decor/DIY blogger conference and it usually ends up being my favorite of the year. It's so fun to catch up with all of my blogging buddies! Will any of you be there?
Have a great start to your week!
If you would like to follow along on more of my home decor, DIY, lifestyle, travel and other posts, I'd love to have you follow me on any of the following:
Pinterest / Instagram / Facebook / Twitter / Bloglovin' / Google
disclosure: some affiliate links used.