I hope you all had a great weekend! We had a good mix of work and play. I also wrapped up my post for the big pool reveal tomorrow.
I ordered some fabric samples from Studio McGee and they arrived last week. I literally love every single one of them!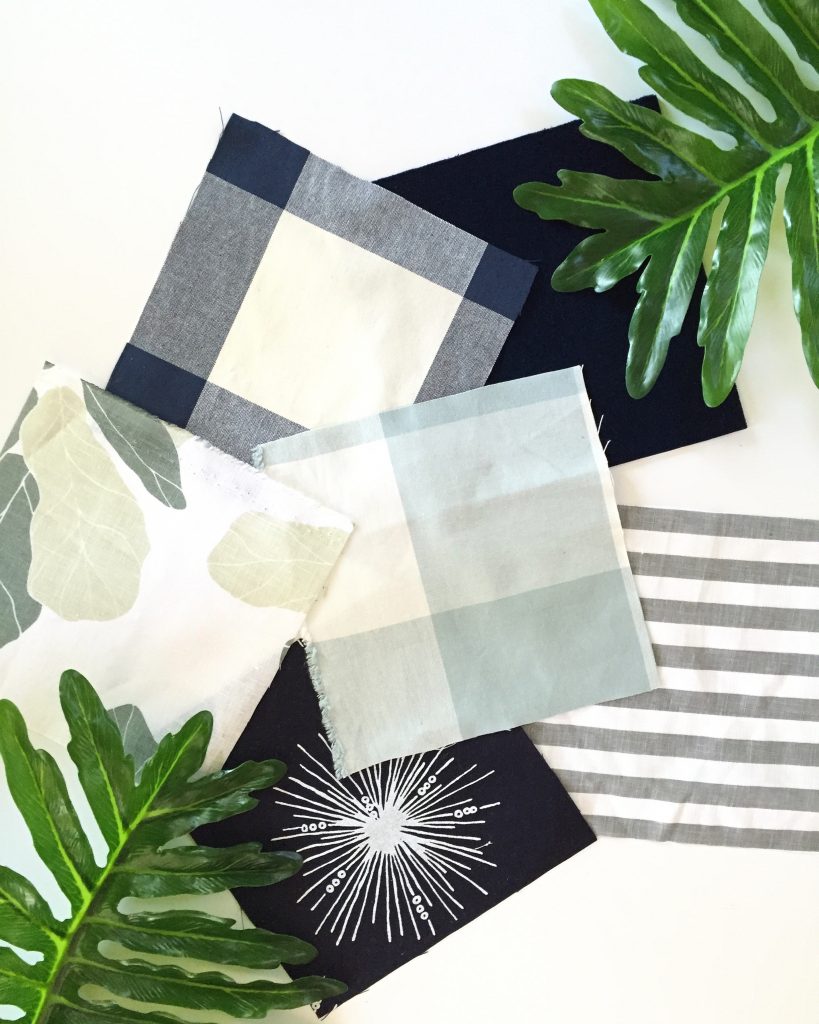 Saturday morning, we randomly went out to breakfast and then headed to World Market to check out a desk I was interested in for the office makeover. We ended up buying two of the wood campaign desks. The reviews online were excellent, and they were the simplistic style I was looking for. They're pretty big too! I'm excited to move forward with all the updates.
I have this navy herringbone rug on my list for the office makeover. The price is right, and I think it will do a nice job of hiding our carpet and the pattern won't be too distracting. I'm also really loving the 'ocean' color that's available.
We then spent most of the afternoon and early evening at the pool 🙂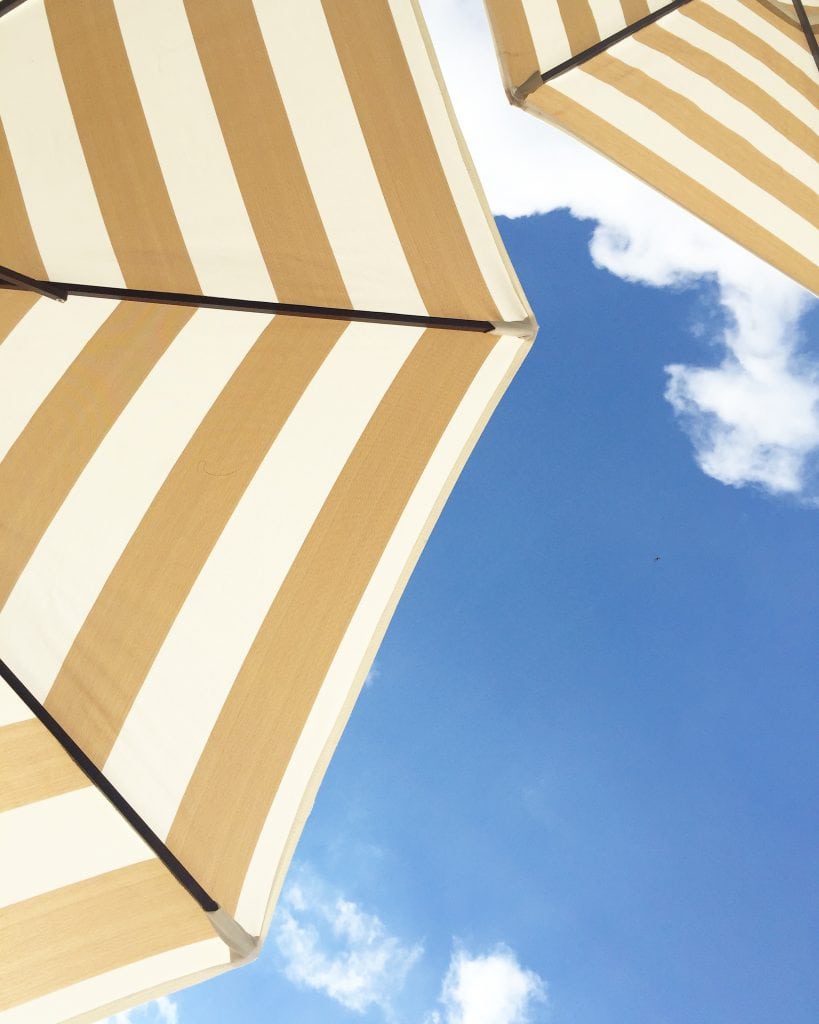 We watched quite a few more episodes of Breaking Bad.
Sunday morning I did some landscaping while Kurtis cleaned the pool filers. Our six new trees unexpectedly arrived last week and I decided that the maple tree ring needed to be combined with the main flower bed. Even though it was crazy hot and humid out, I decide dot get it done before the sod roots settled any more. Here's what it looked like before I started: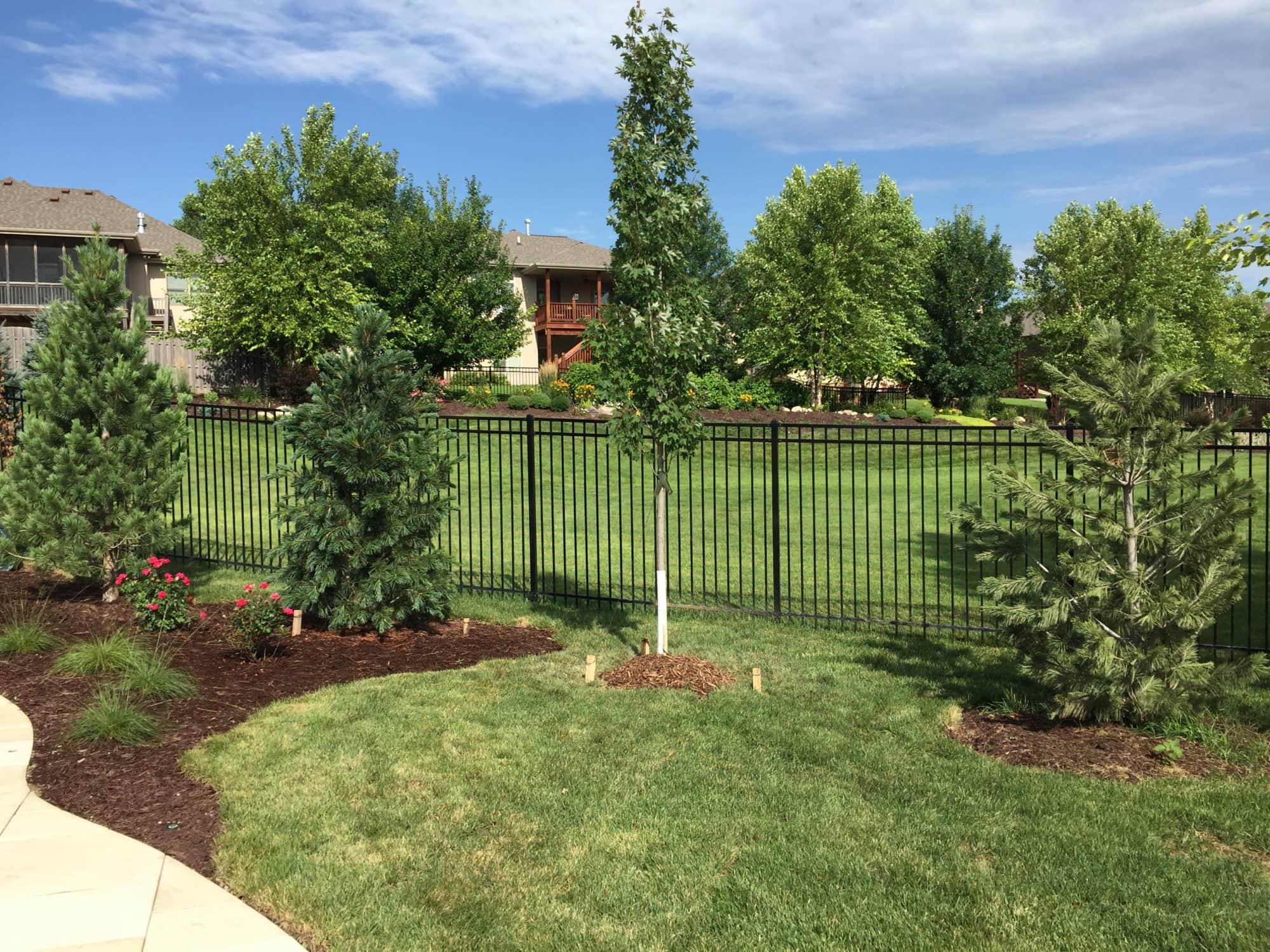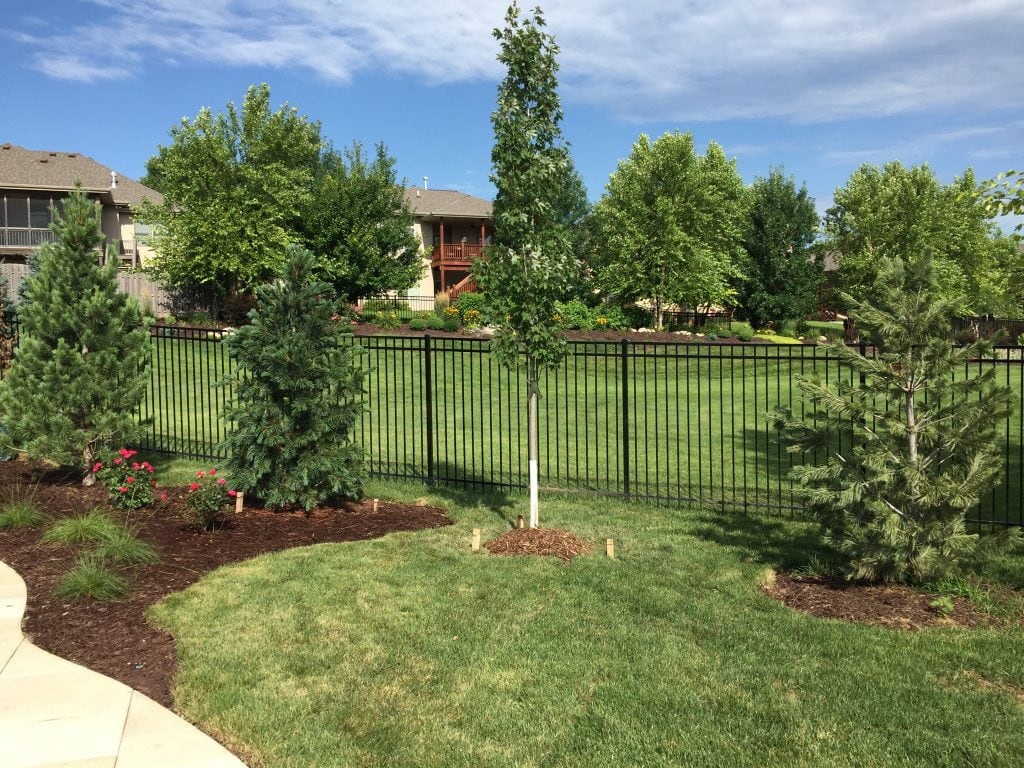 I got the bulk of it done, but there is still a big section in back I need to remove. Turns out it wasn't sod and I couldn't get the roots out myself. After a run to Lowe's for some fresh mulch, it already looks better. The area is actually a lot wider than it looks in the image below (it's probably 8-10 feet wide). You can see where I still need to widen it quite a bit yet. Next weekend I then plan to add some more plants and color to the area!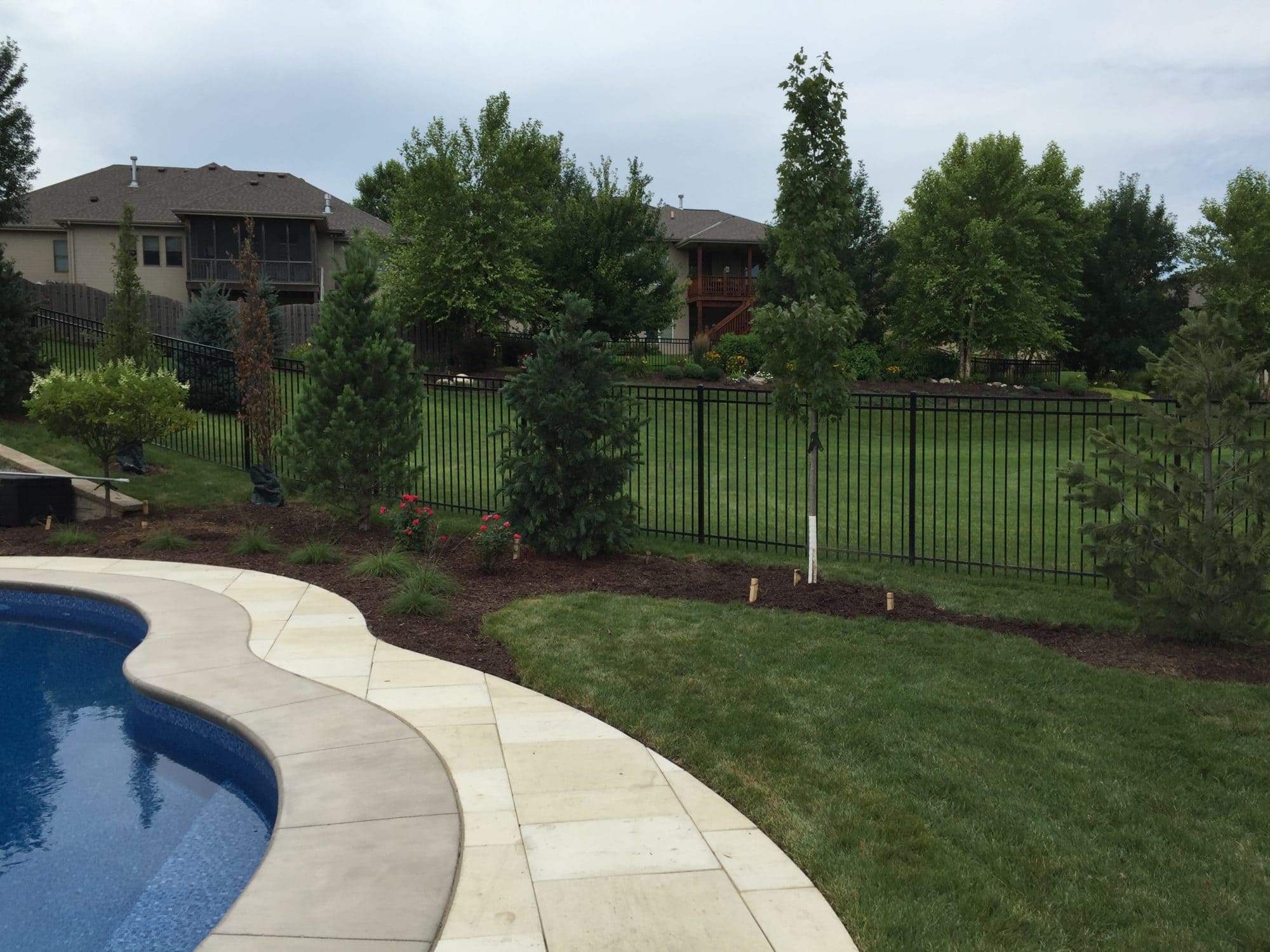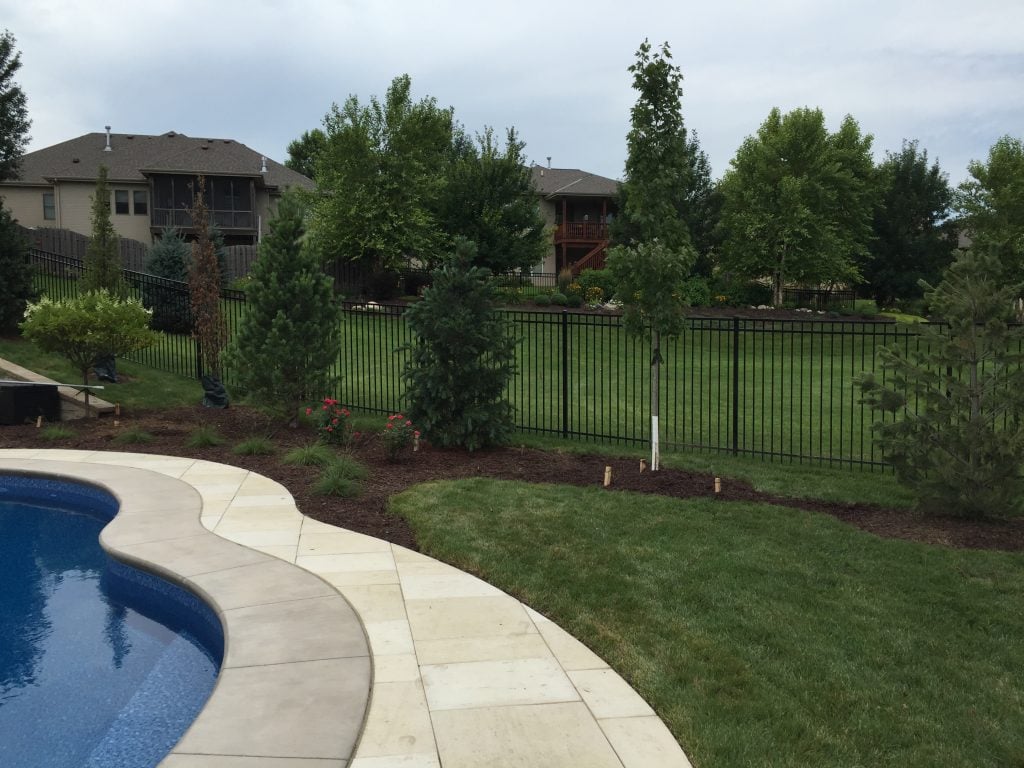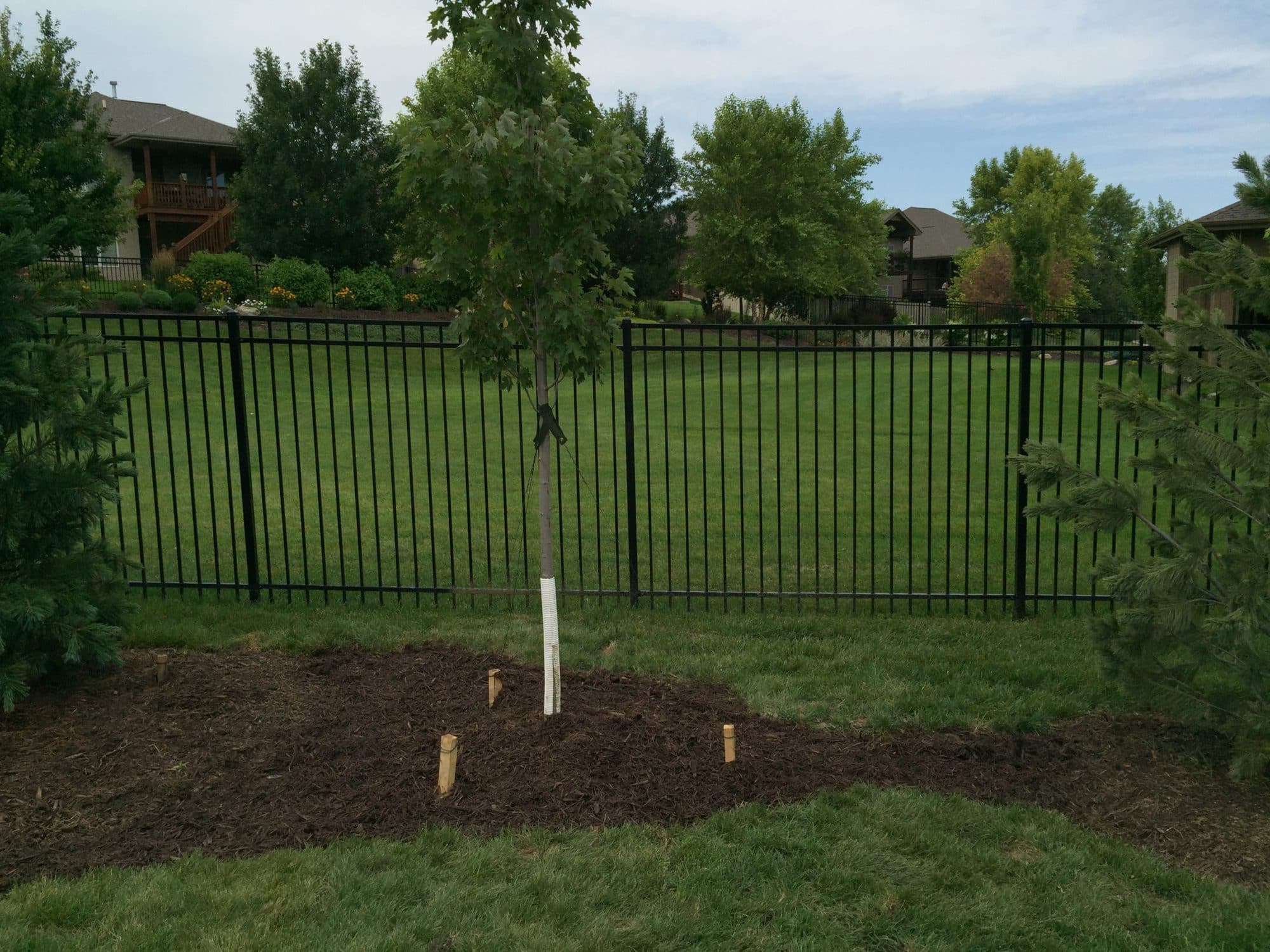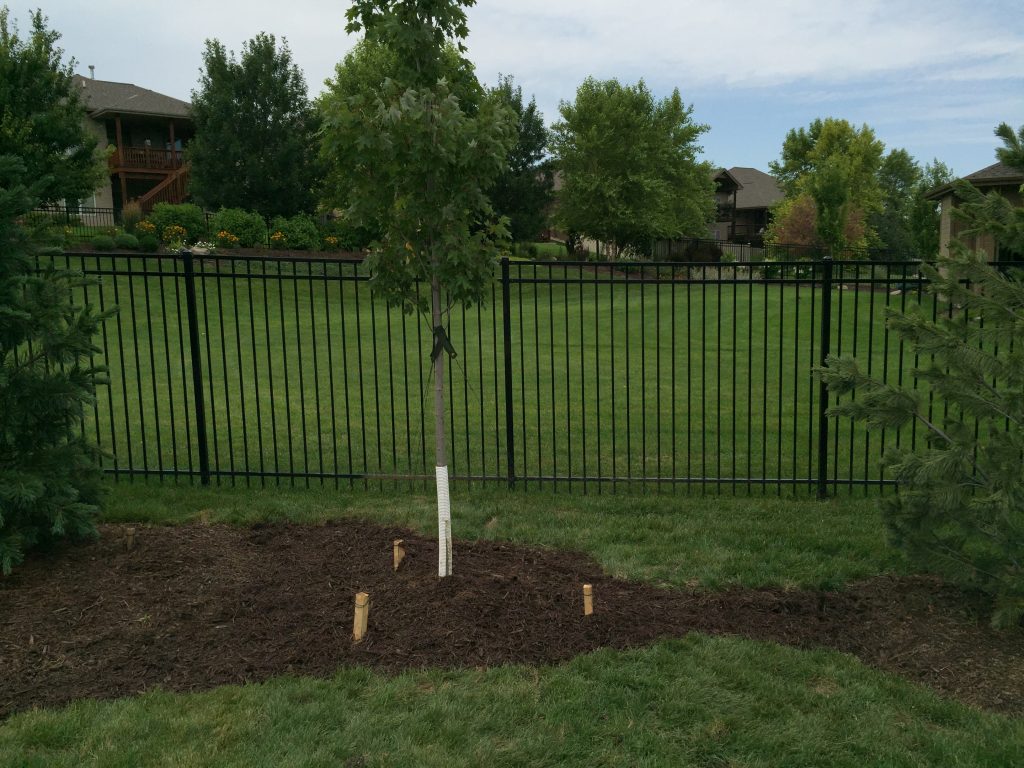 We hit up a new local sushi joint yesterday. It's actually the second location for one that's been in Omaha for a while, but both the location and the brand were new to us. We honestly don't eat sushi all that frequently because my husband isn't a crazy fan, but he suggested it. They were still working out some kinks with training, but the food was excellent and it was fun to go somewhere new.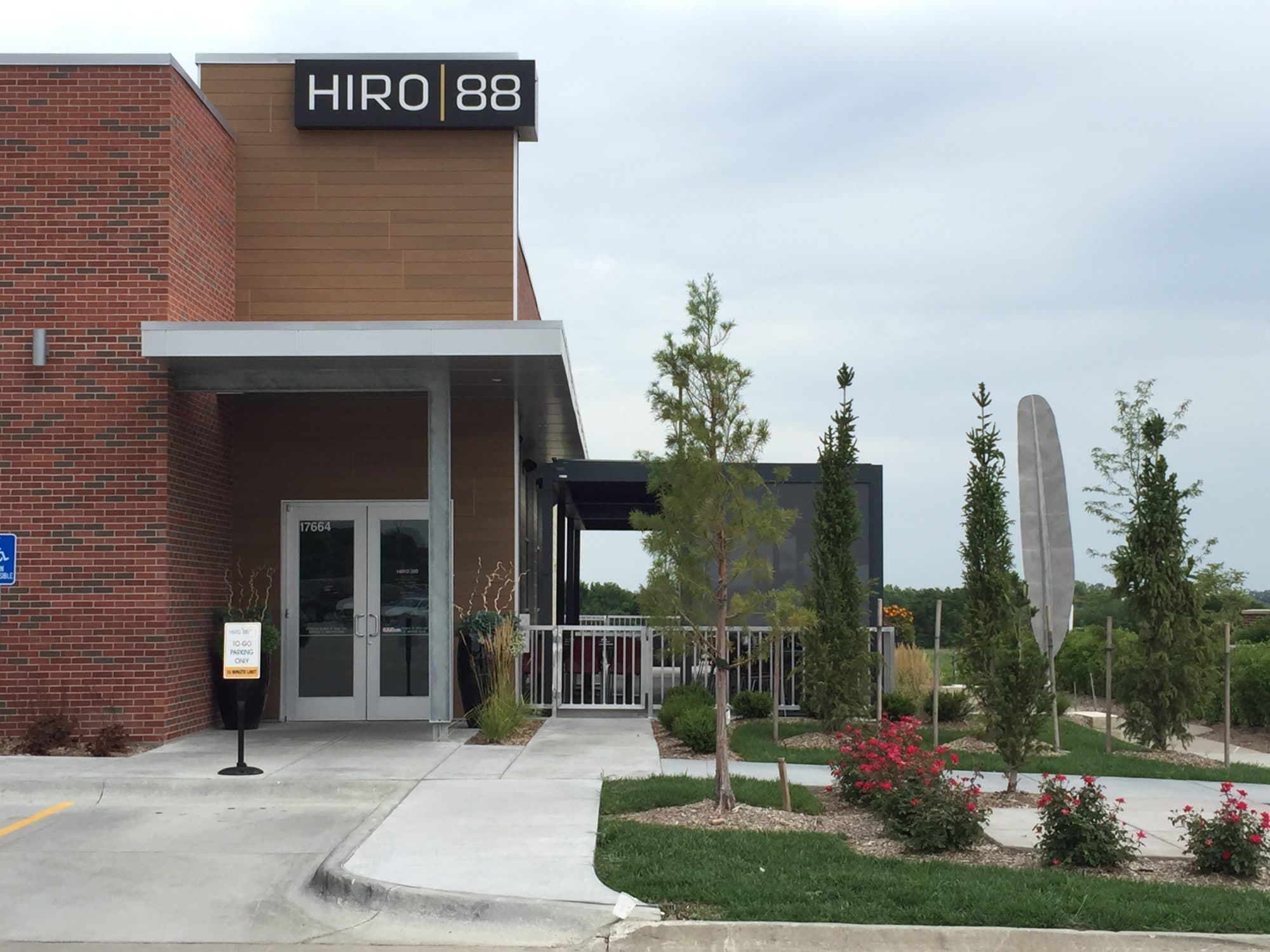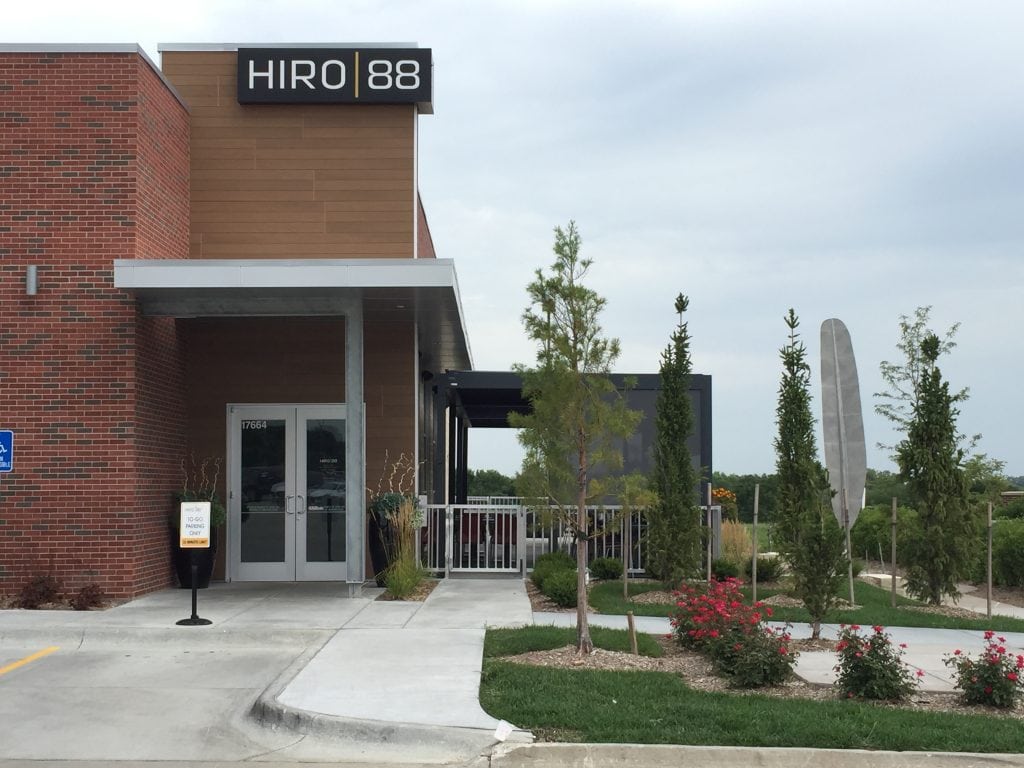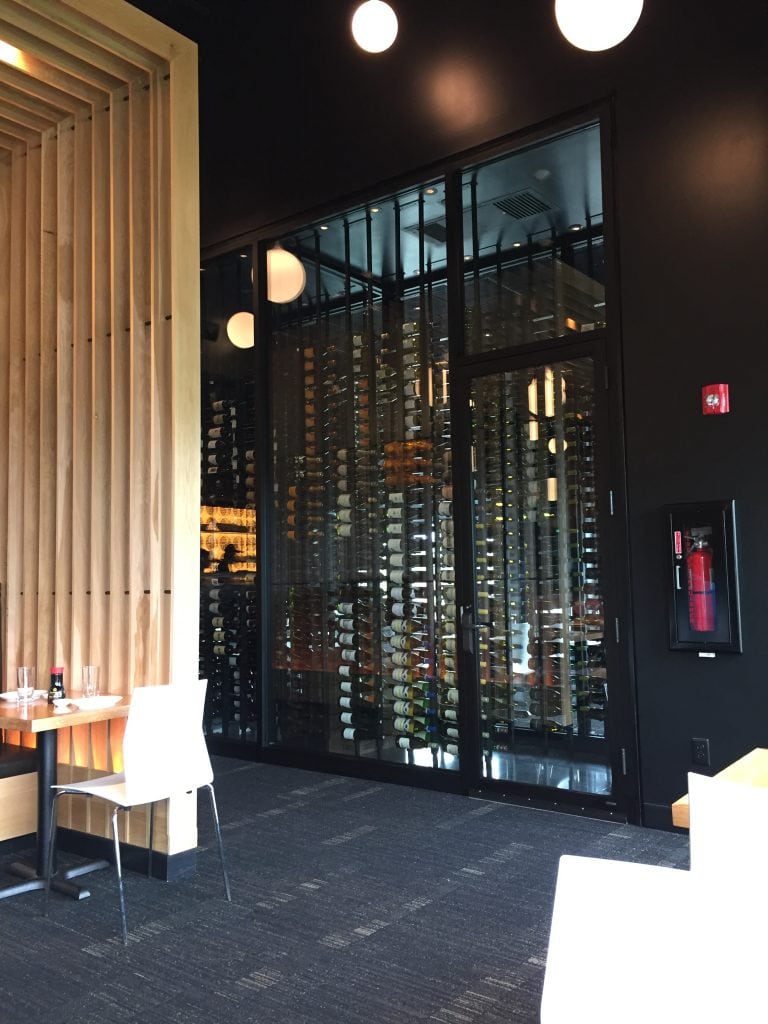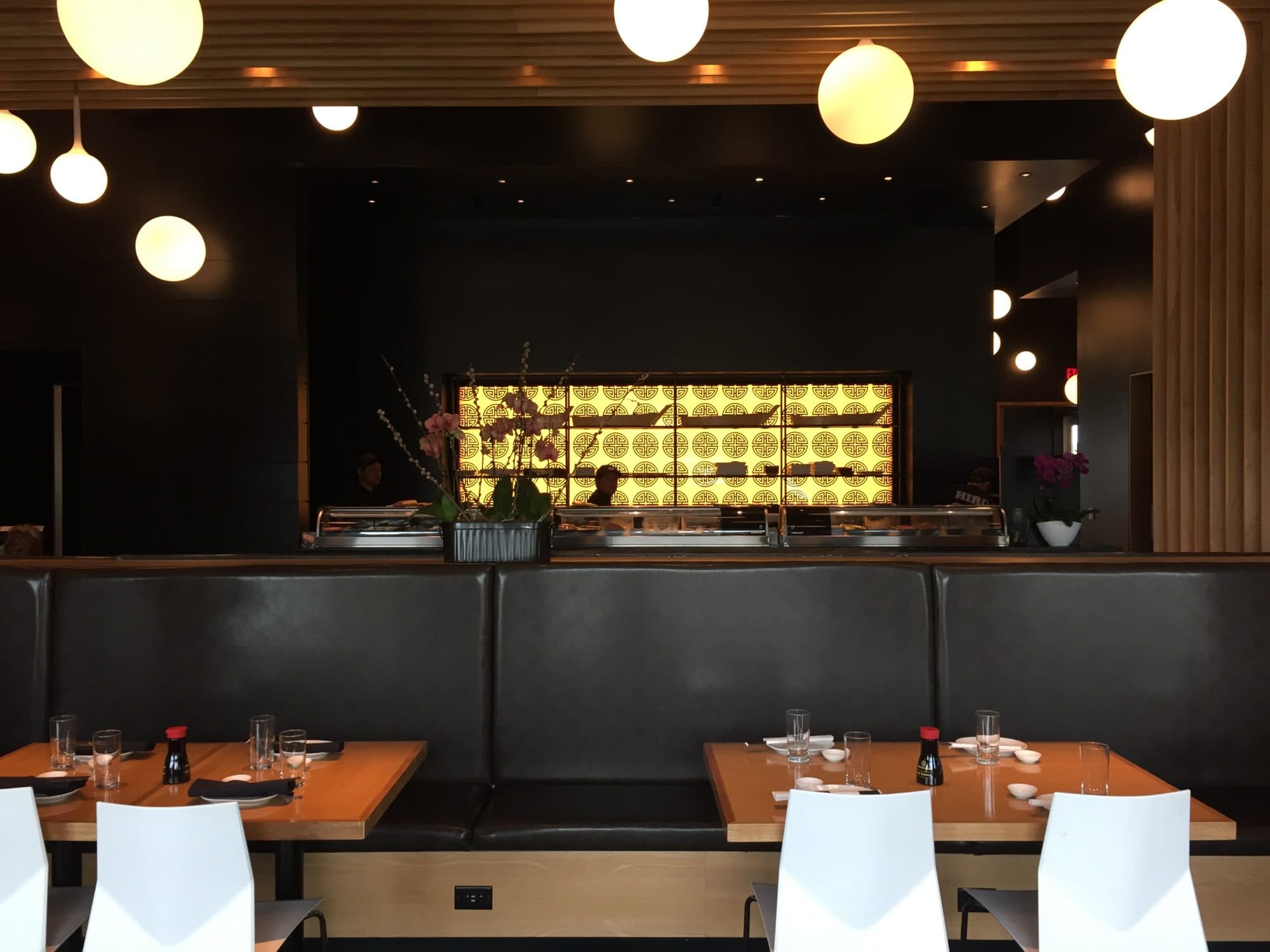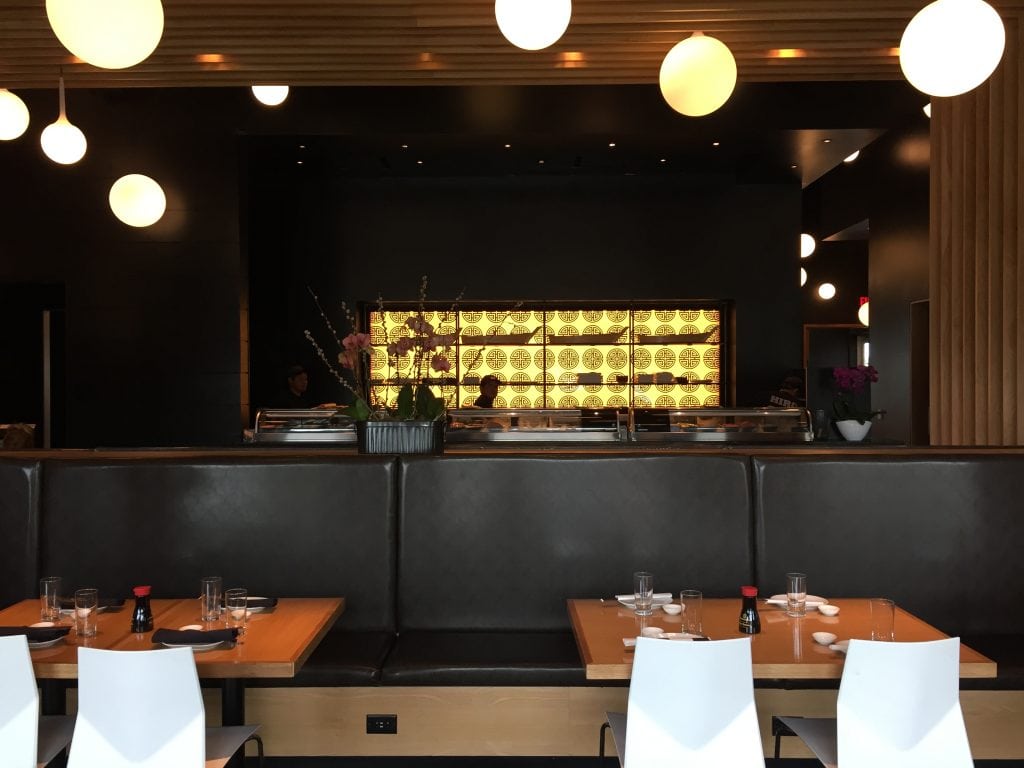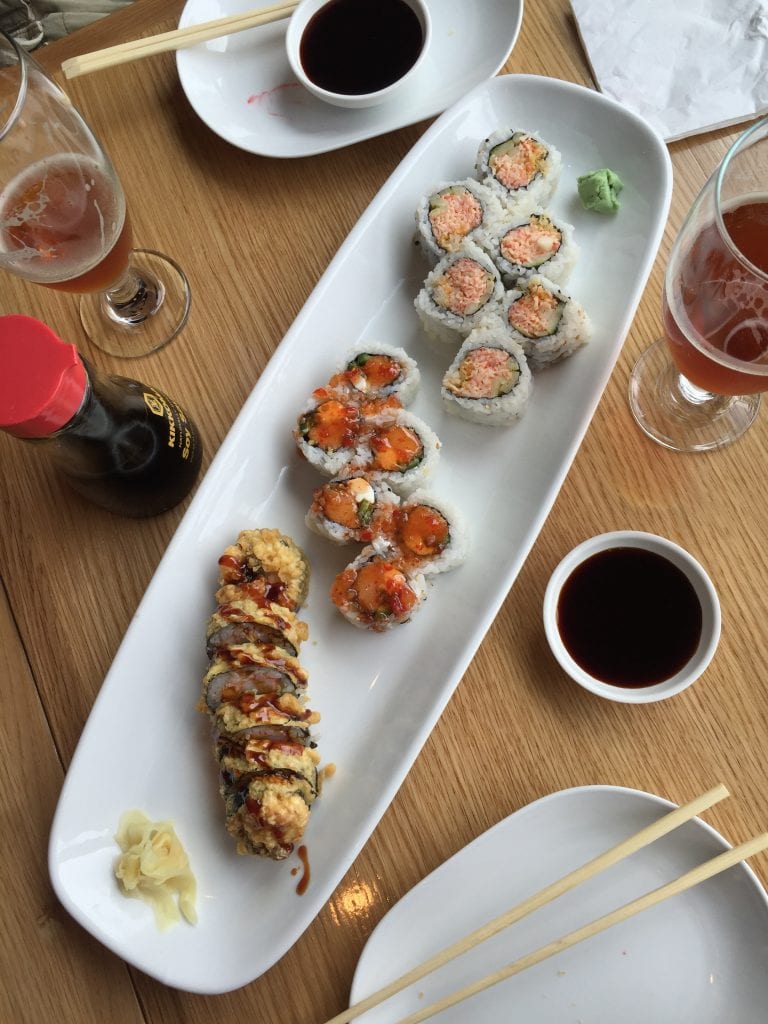 Excuse the super awkward selfie, but I promised to share the results of the  Bumble & Bumble Surf Foam Spray Blow Dry I bought a month or so back in Minneapolis. I've used it a handful of times and really like it. It absolutely creates more waves than my hair naturally has. If I let my hair dry on it's own, I have stick-straight pieces as well as some waves. This definitely created waves throughout. I have yet to try it with a blow dryer and have only tried it air dried. My one compliant is that it does get a bit crunchy. I might be putting too much in my hair and I don't really finger through it once I apply. But it is super easy to use. You just mist your head and then scrunch a little. I likely wouldn't ever wear it like this to the office, but I love it for quick and easy weekend hair! I will say it's probably the best surf spray I've used to date and it genuinely adds the waves and texture.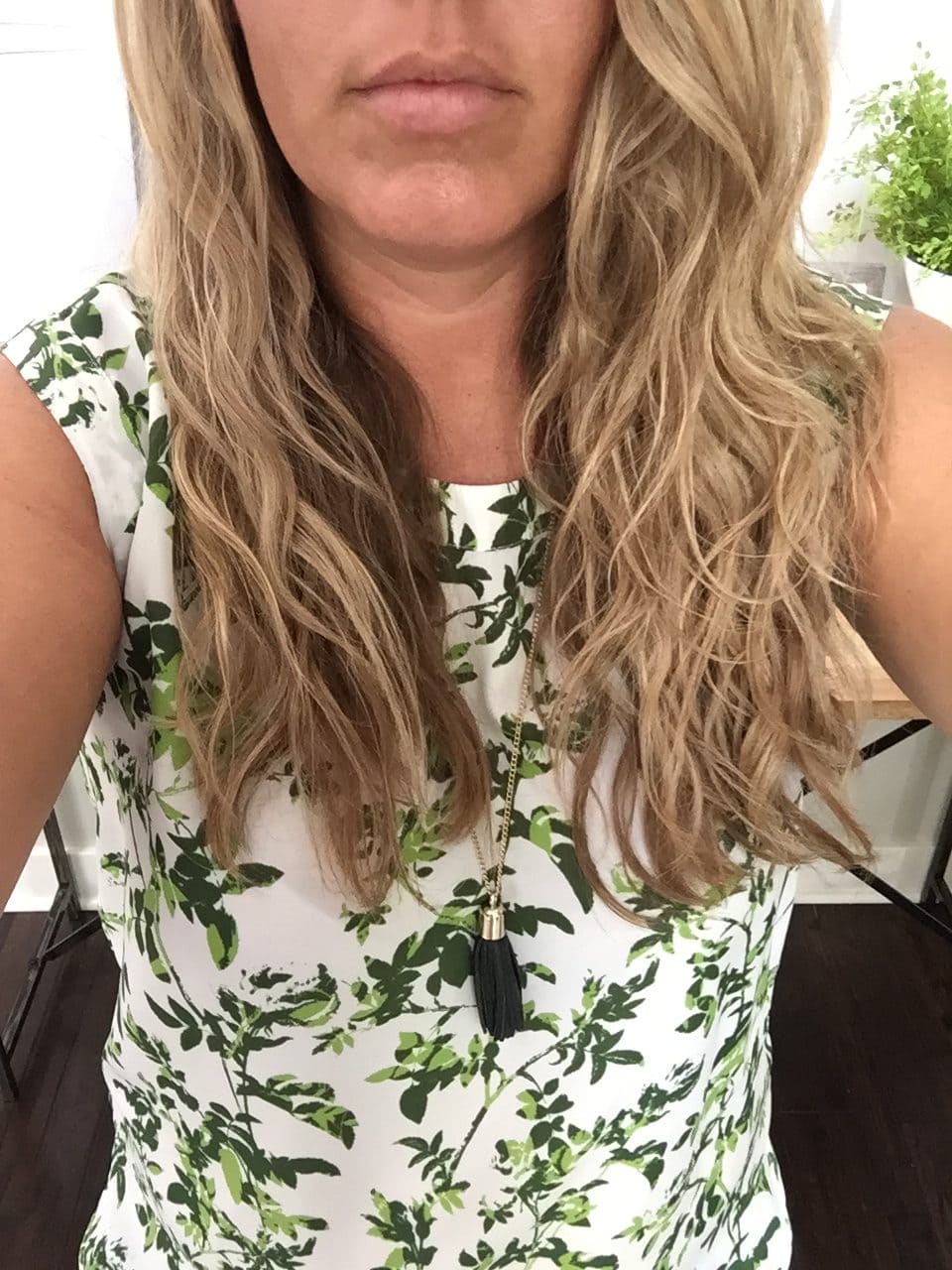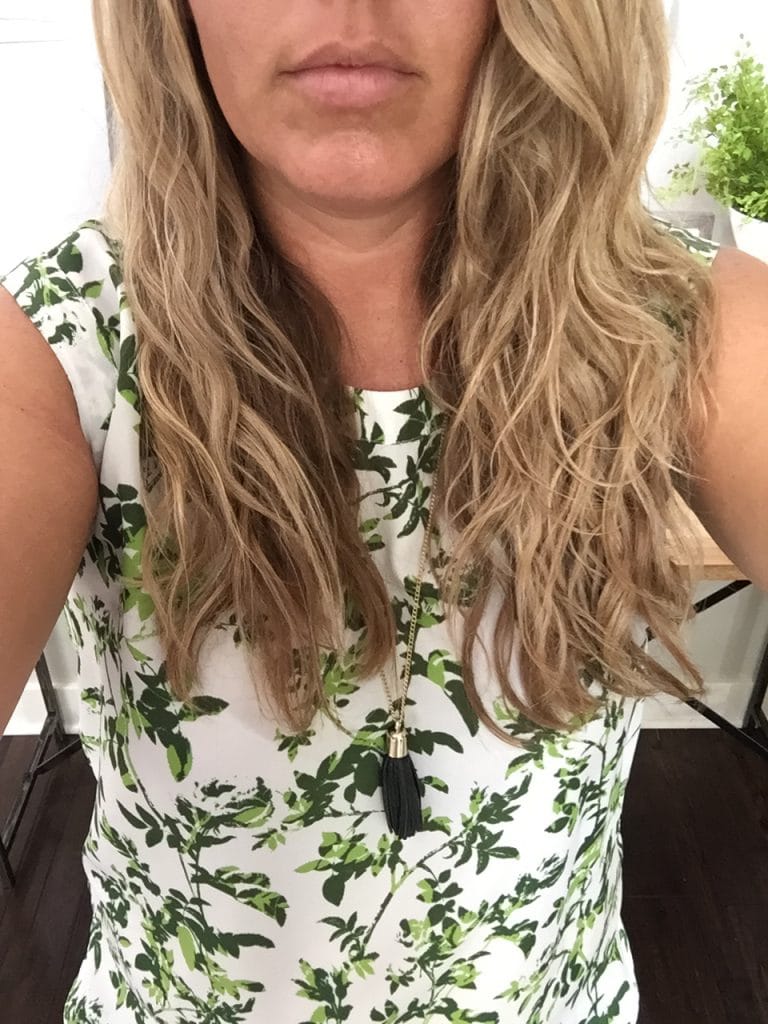 Lastly, tomorrow's the big day! I'm going to be sharing the pool reveal a day early!
If you would like to follow along on more of my home decor, DIY, lifestyle, travel and other posts, I'd love to have you follow me on any of the following:
Pinterest / Instagram / Facebook / Twitter / Bloglovin' / Google
disclosure: some affiliate links used