I hope you all had an amazing holiday weekend! We opted to take a bit of staycation with the extended weekend, and actually took Friday and today off of work to extend it even further.
So, this technically wasn't the weekend, but it was a blast and worth mentioning. Last Tuesday, I got invited to the Olympic Swim Trials. We had dinner with some former Olympians and then cheered on the swimmers afterwards. This is my second time going, and it is always a blast!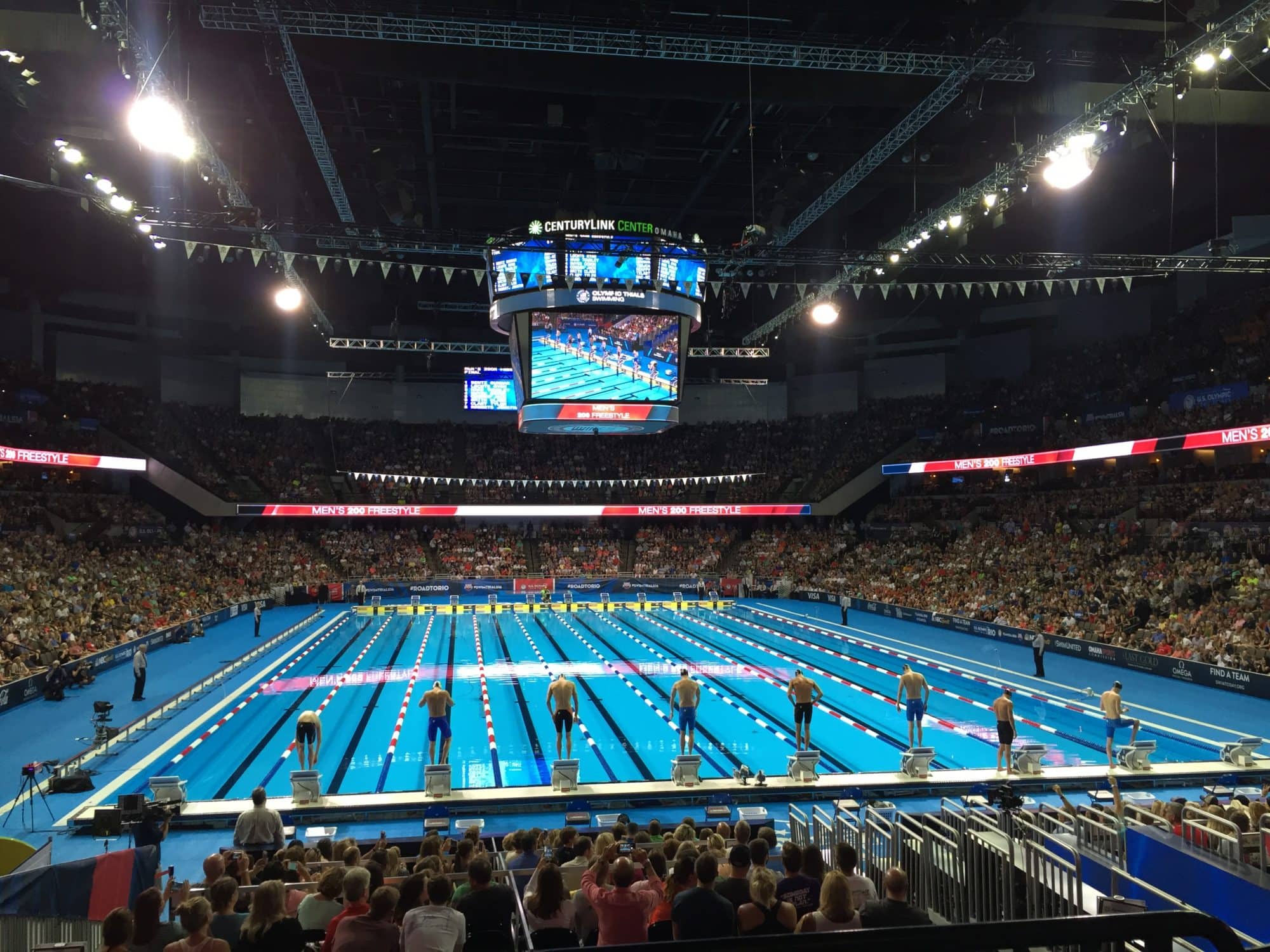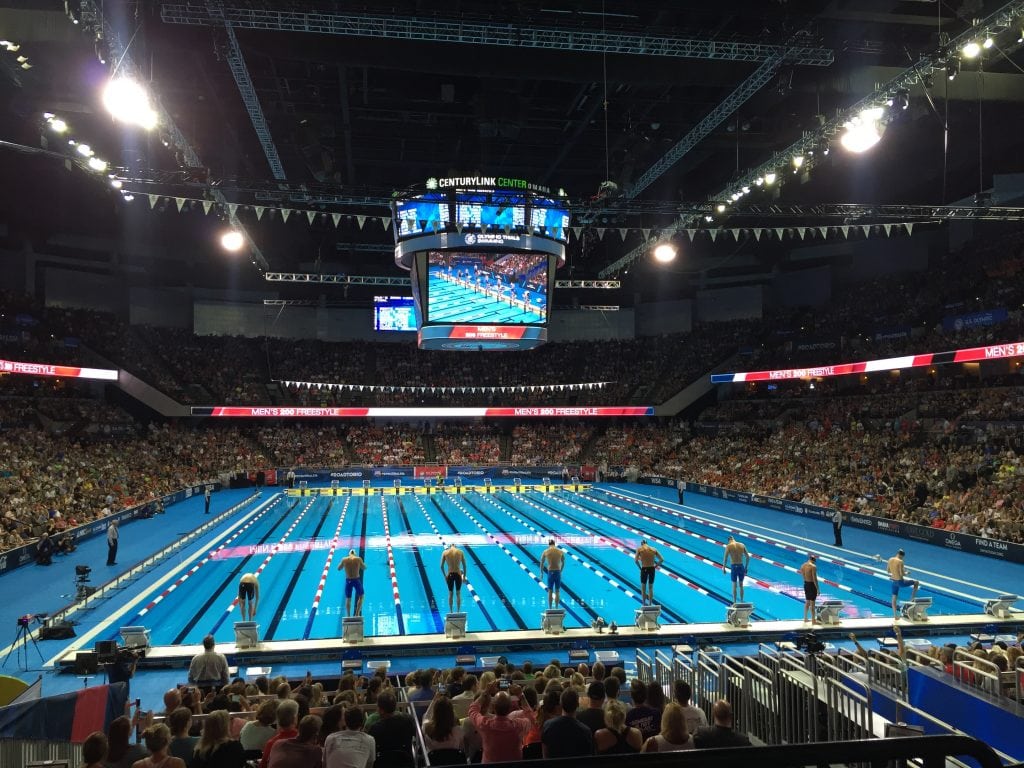 Friday our staycation started and I began the day planting some ornamental grasses. The day ended with Shucks (oysters for Kurtis and ceviche and buffalo shrimp for me) along with some swimming!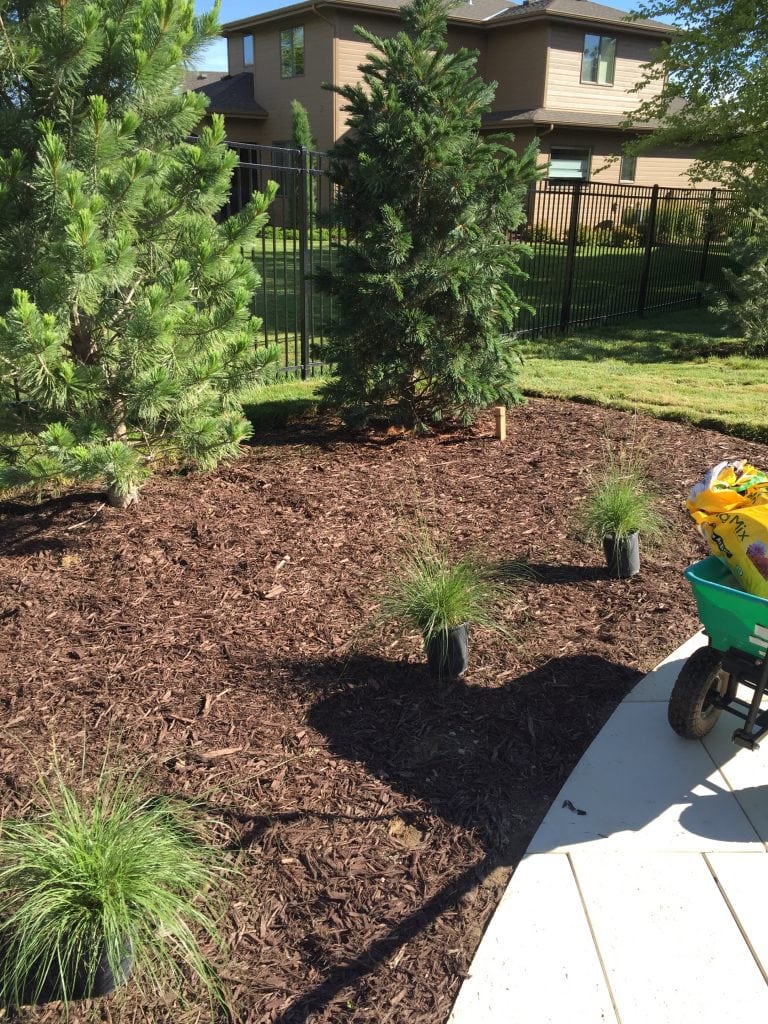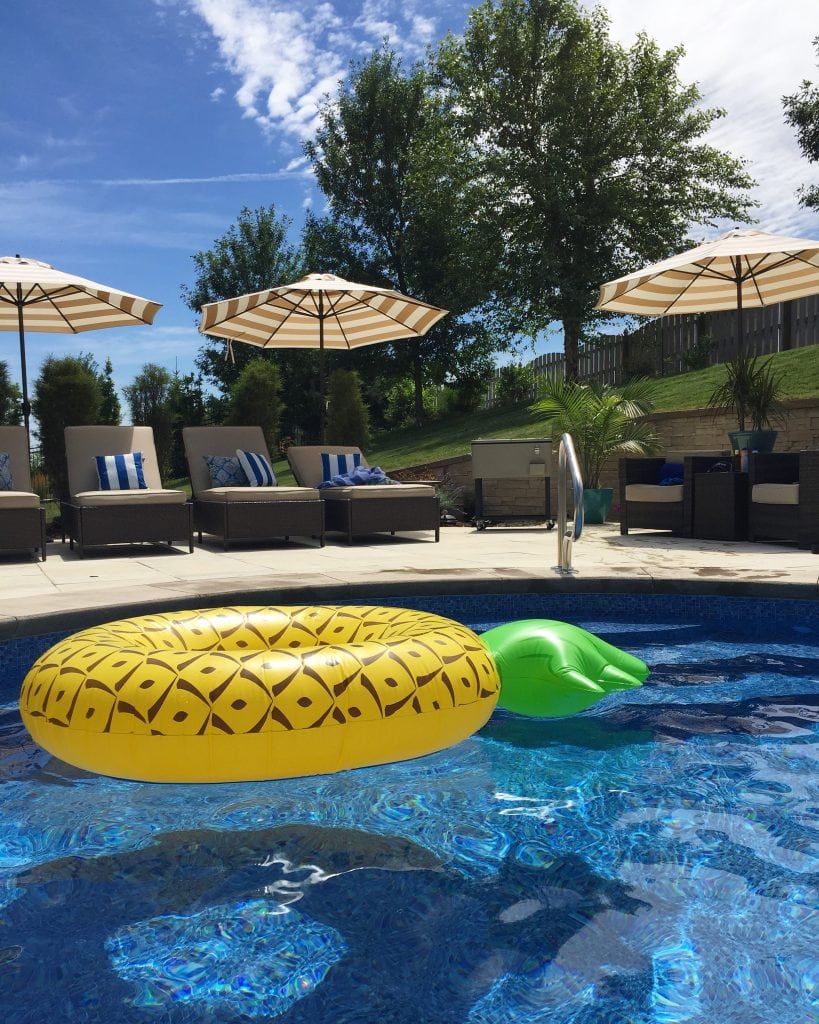 Umbrellas | Chaise Lounges | Conversation Set | Rolling Cooler | Striped Pillows | Patterned Pillows | Pineapple Float
Early Saturday morning, we got an insane amount of rain and it continued on through the day. We were around three inches by the time we woke up, alone! Needless to say, we had to drain the pool three different times and Kurtis had to ShopVac some areas where we found the grading was a bit off by the pool equipment. It was crazy just how much rain we got (and how quickly)! The good news is, most of it ran off pretty quickly and we weren't left with any damage, other than a little misplaced mulch.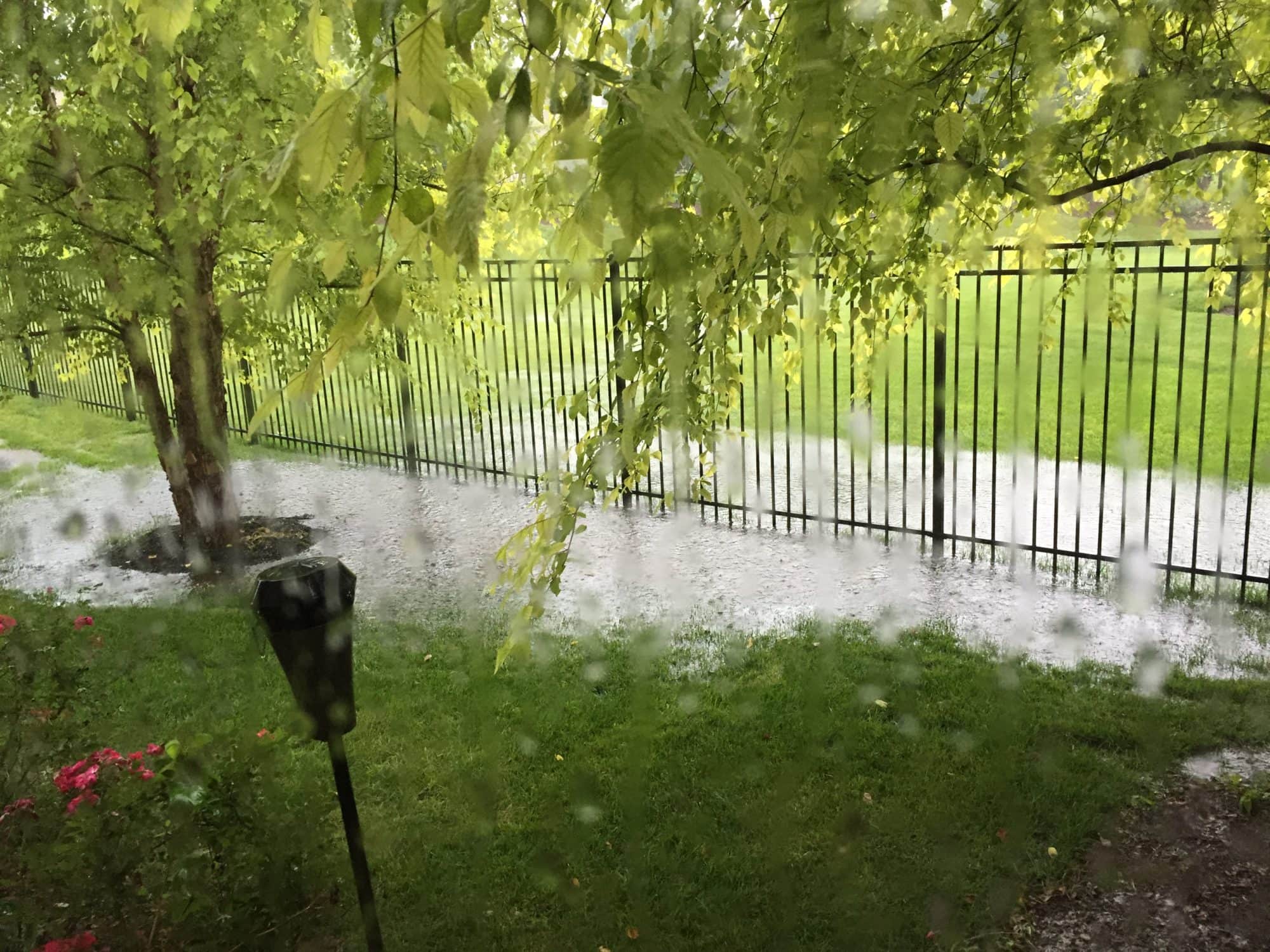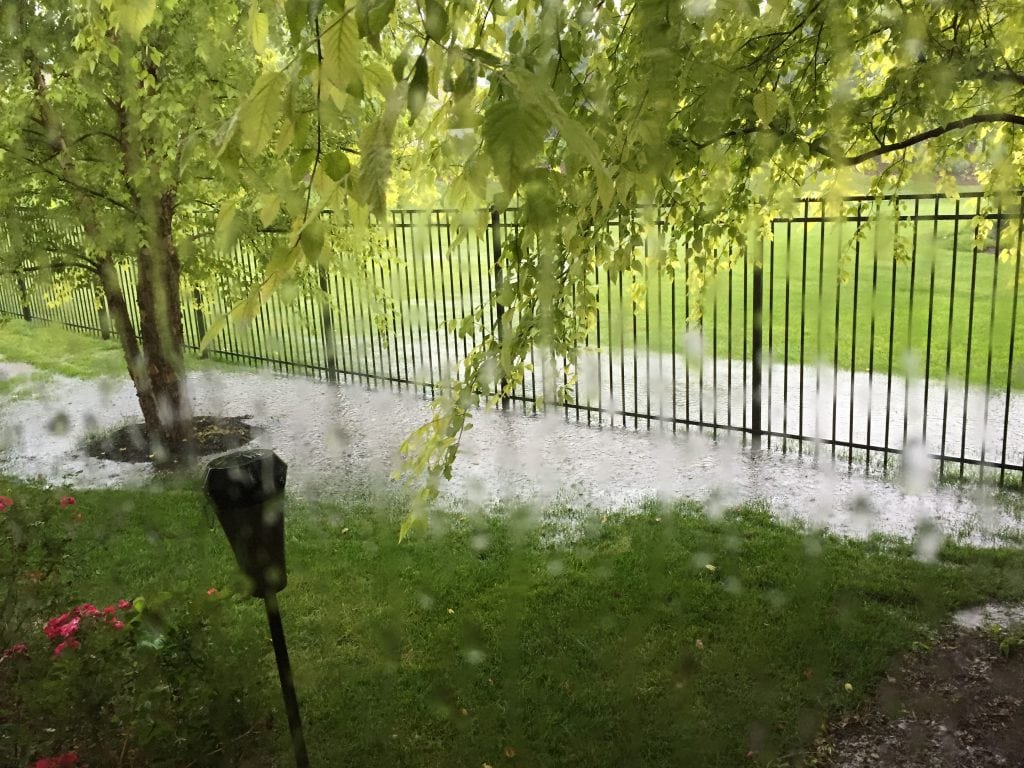 If you follow me on Instagram, you saw that on Saturday I did something crazy and started painting my office. I'll share more details on Thursday's post, but I think I'm really going to love the change 🙂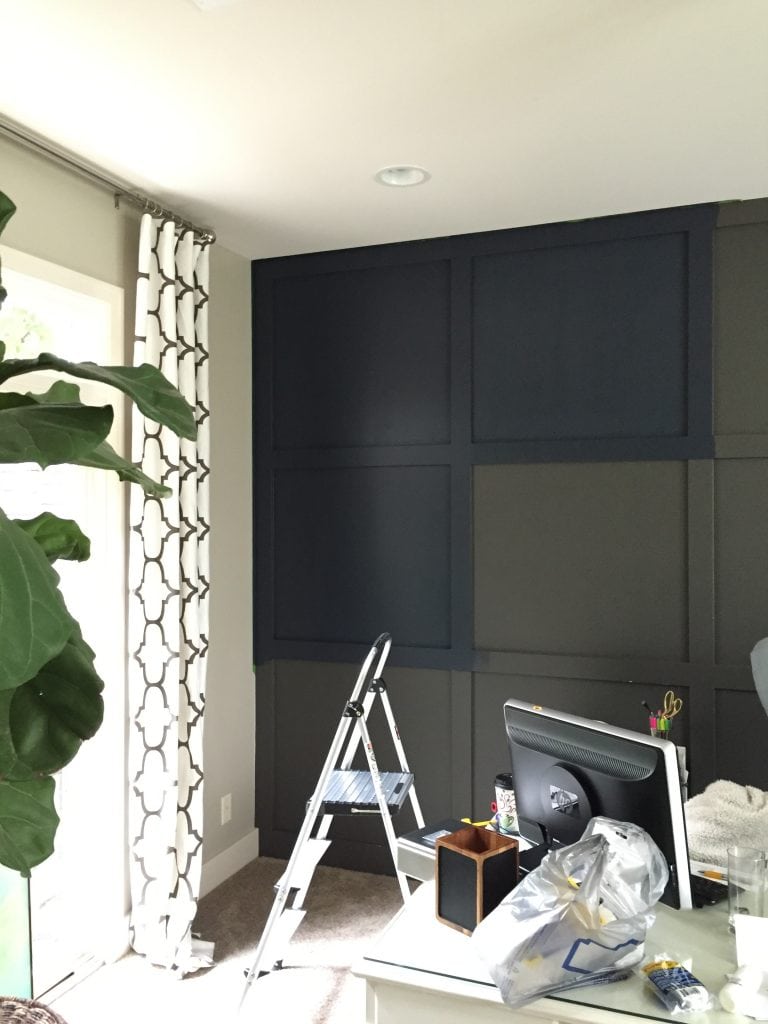 After putting in a few hours working on the office, we went out with our friends Jill and Nick. The weather was really crappy, rainy and cold, so we decided an afternoon beer tour of Omaha was in order. We grabbed an Uber and headed downtown. We made it to Brickway and Scriptown before grabbing Mexican food at Mula. We ended the night with drinks at Tavern 180 and then Wedding Crashers. It was a lot of fun to get out and try some new places!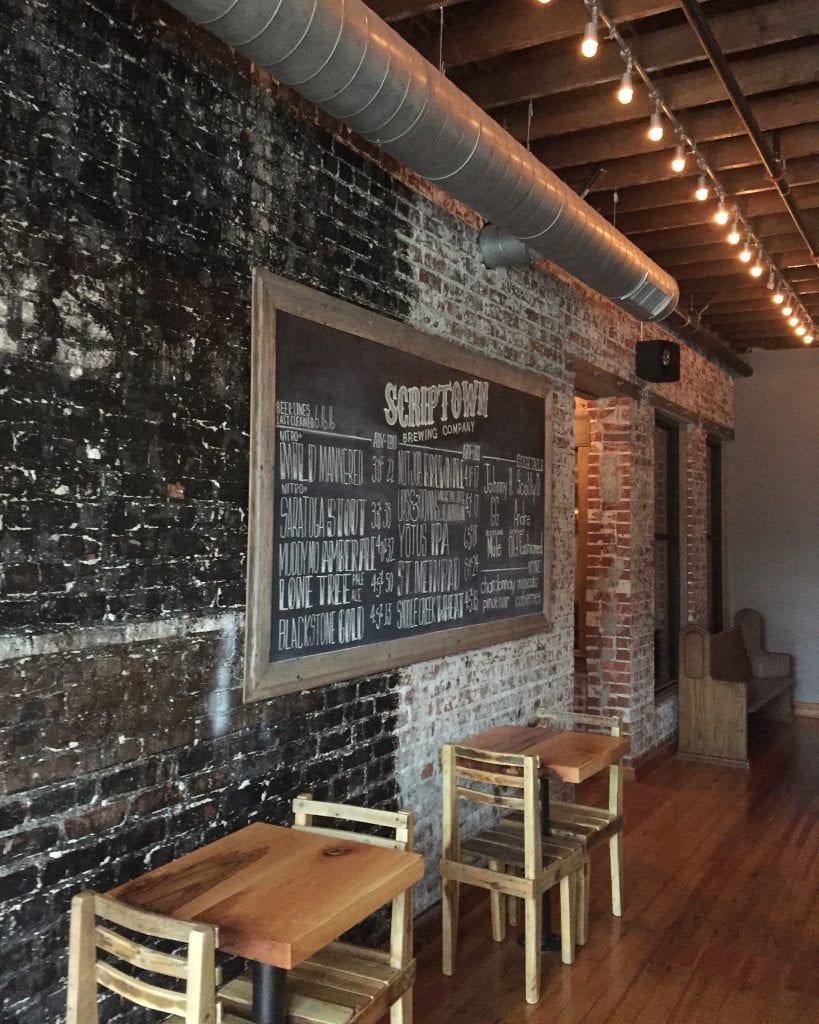 I ended up buying this Bossy Coffee Mug last week. I never spend money on coffee mugs (as is evidenced by the maroon and mustard yellow ones we still use from my Tuscan-ish decorating days). But, I really couldn't refuse this one. I've been bossy my whole life…or as I like to say, a natural born leader 😉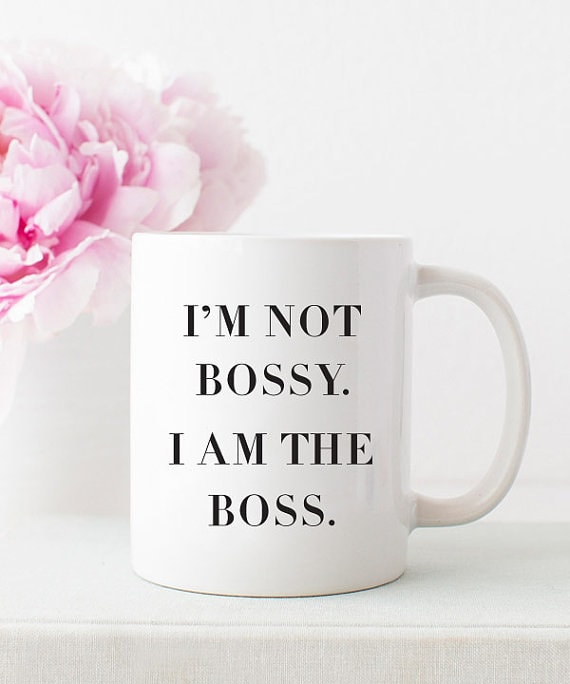 Sunday, we made a run to our local nursery and ended up buying six more trees, two knockout roses, two fineline buckthorns and four more grasses. Kind of out of the blue but the trees were all 25% off and the perennials were all buy three, get the fourth free. The photo below isn't the best picture but you can see all the plants lined up before I planted them.. The trees will be here some time in the next three weeks or so.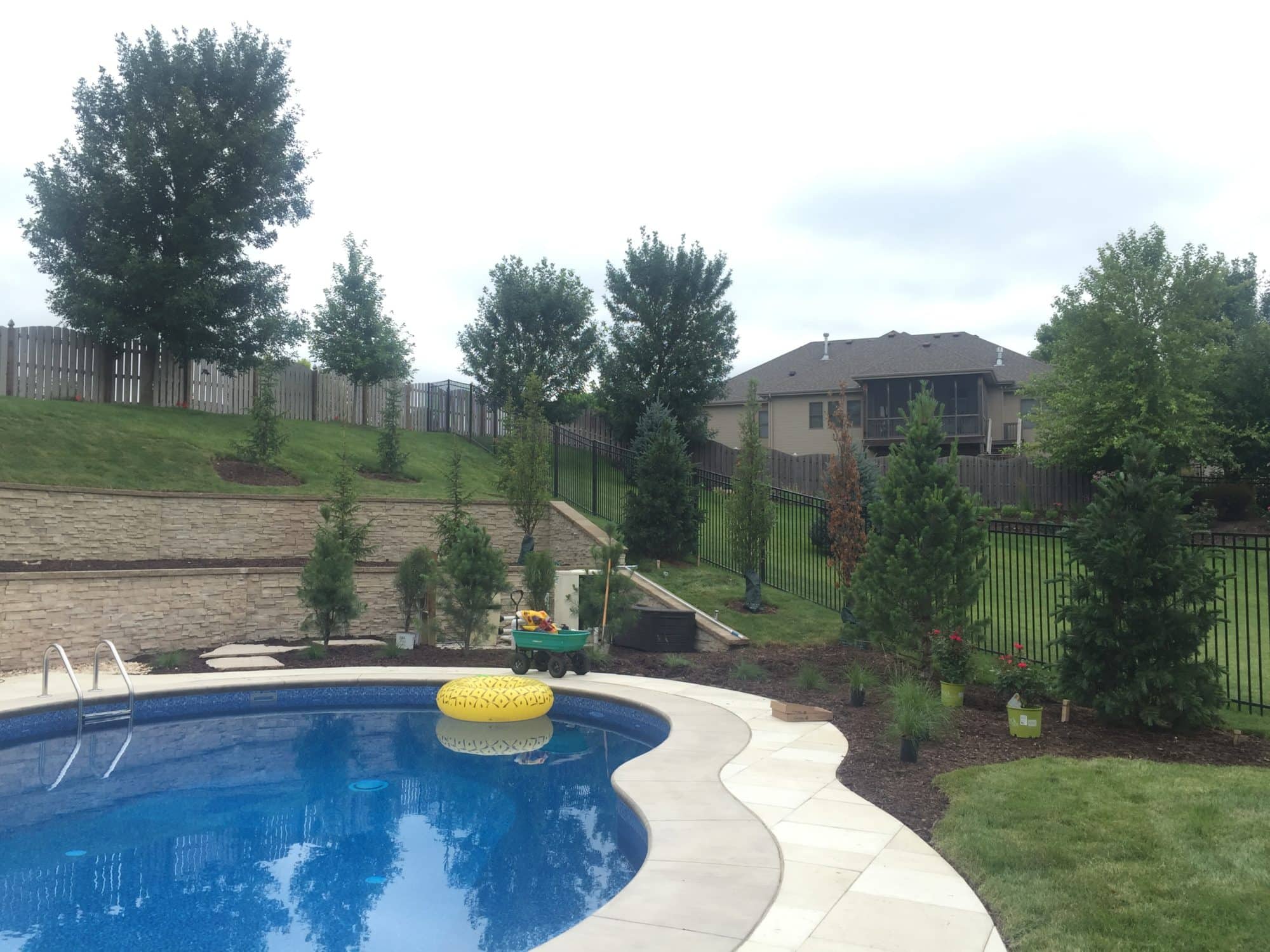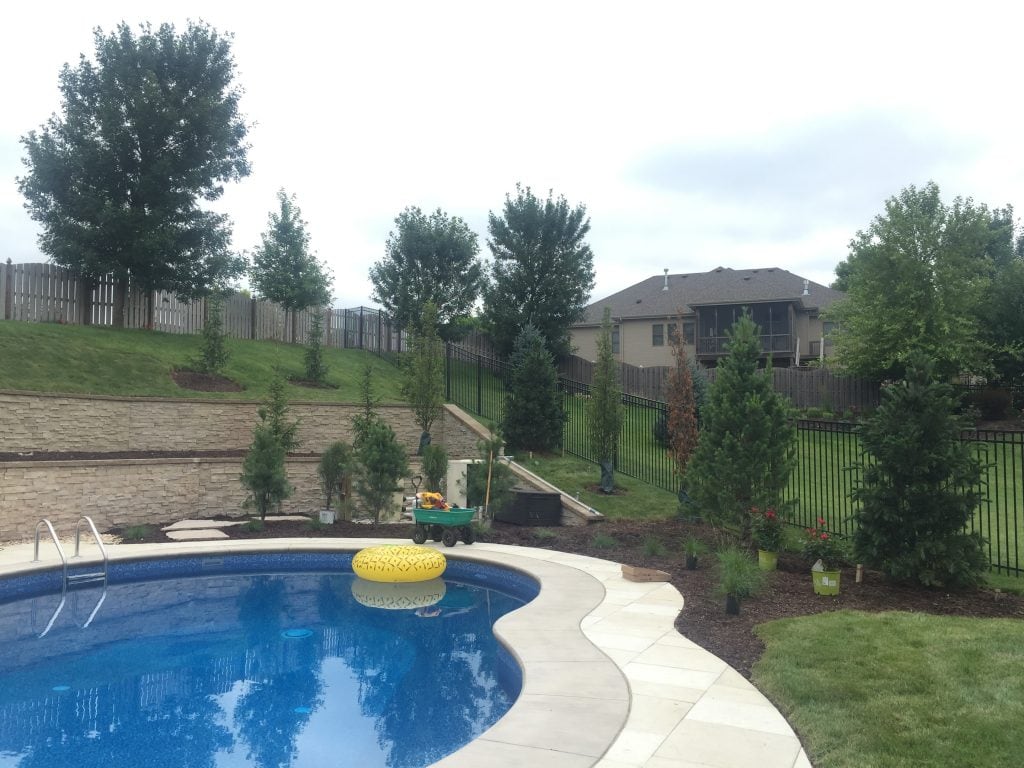 We ended the night with Jill and Nick over for dinner and then fireworks at the end of our street. We felt like we were watching three professional shows at once there were so many fireworks going off!
Yesterday morning, we spent several hours during yard work. Our front yard had been neglected most of the summer so far, so we had to do a lot of weeding and trimming to get things looking good again. After several hours of cleanup, we were much happier with the way things looked!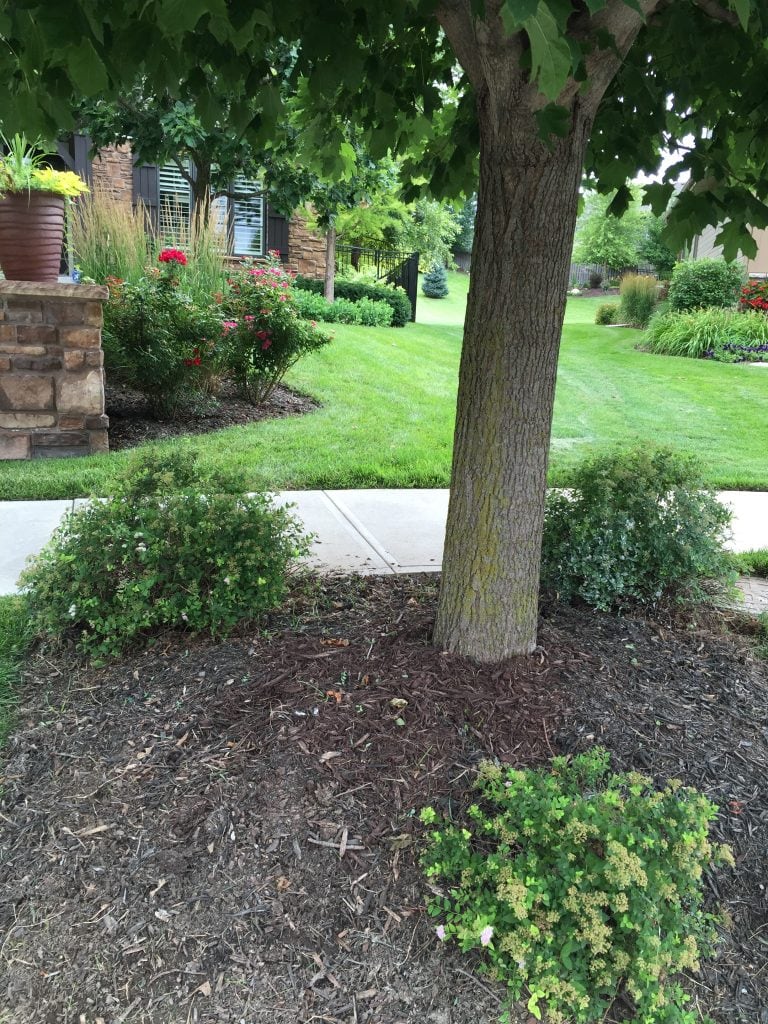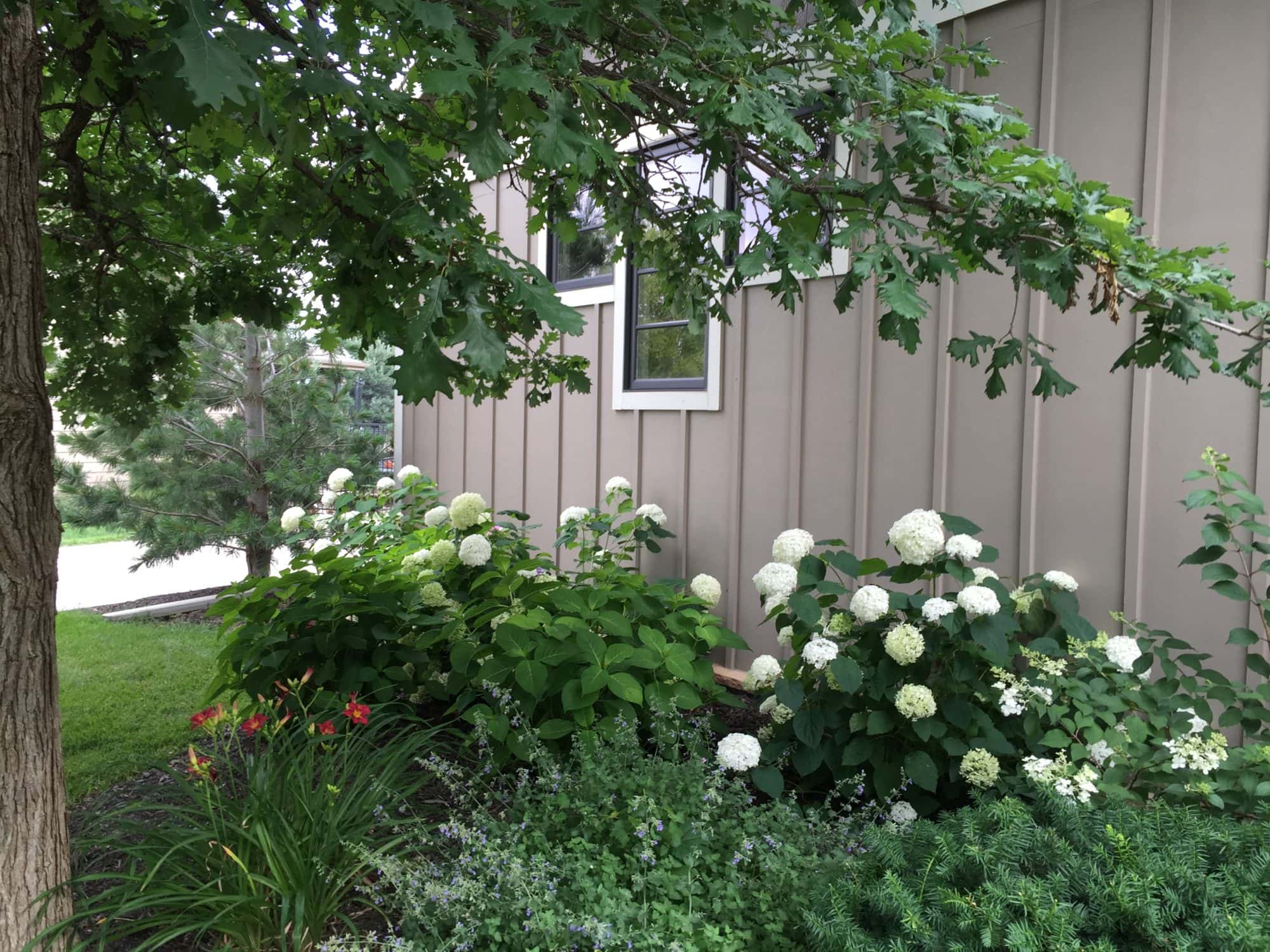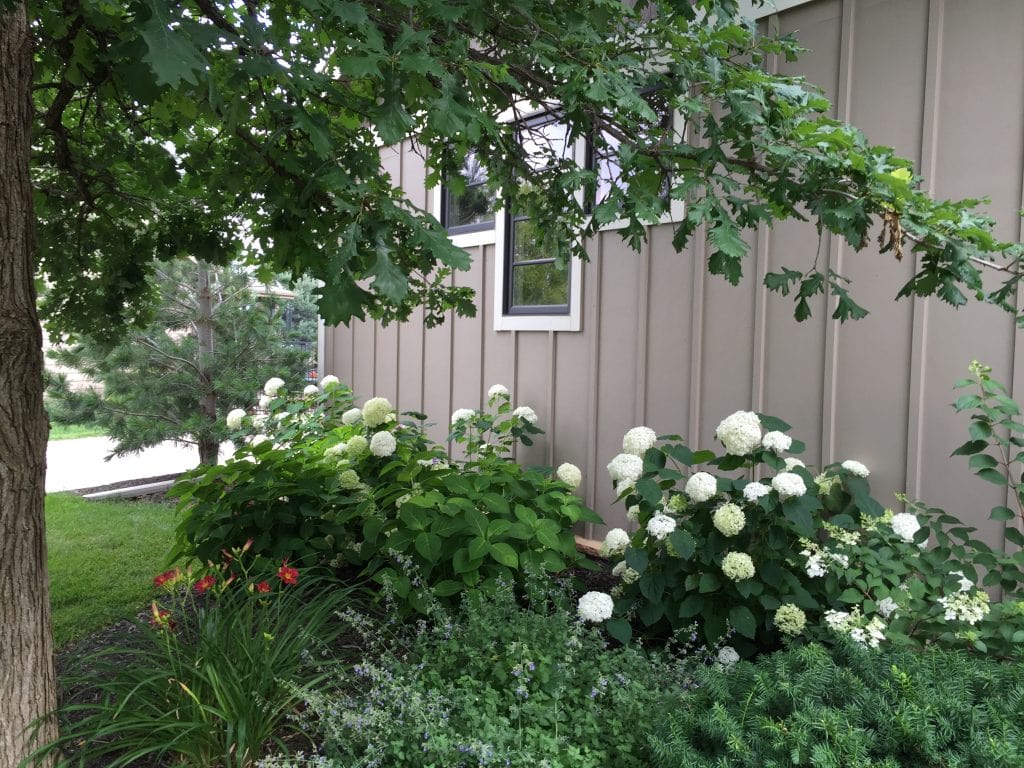 My flamingo pool float arrived over the weekend, and after a trip to Lowe's to add air pump features to our compressor, we would good to go. It's rather comical just how huge this thing is. However, it is super comfy and perfect if you don't want to get wet!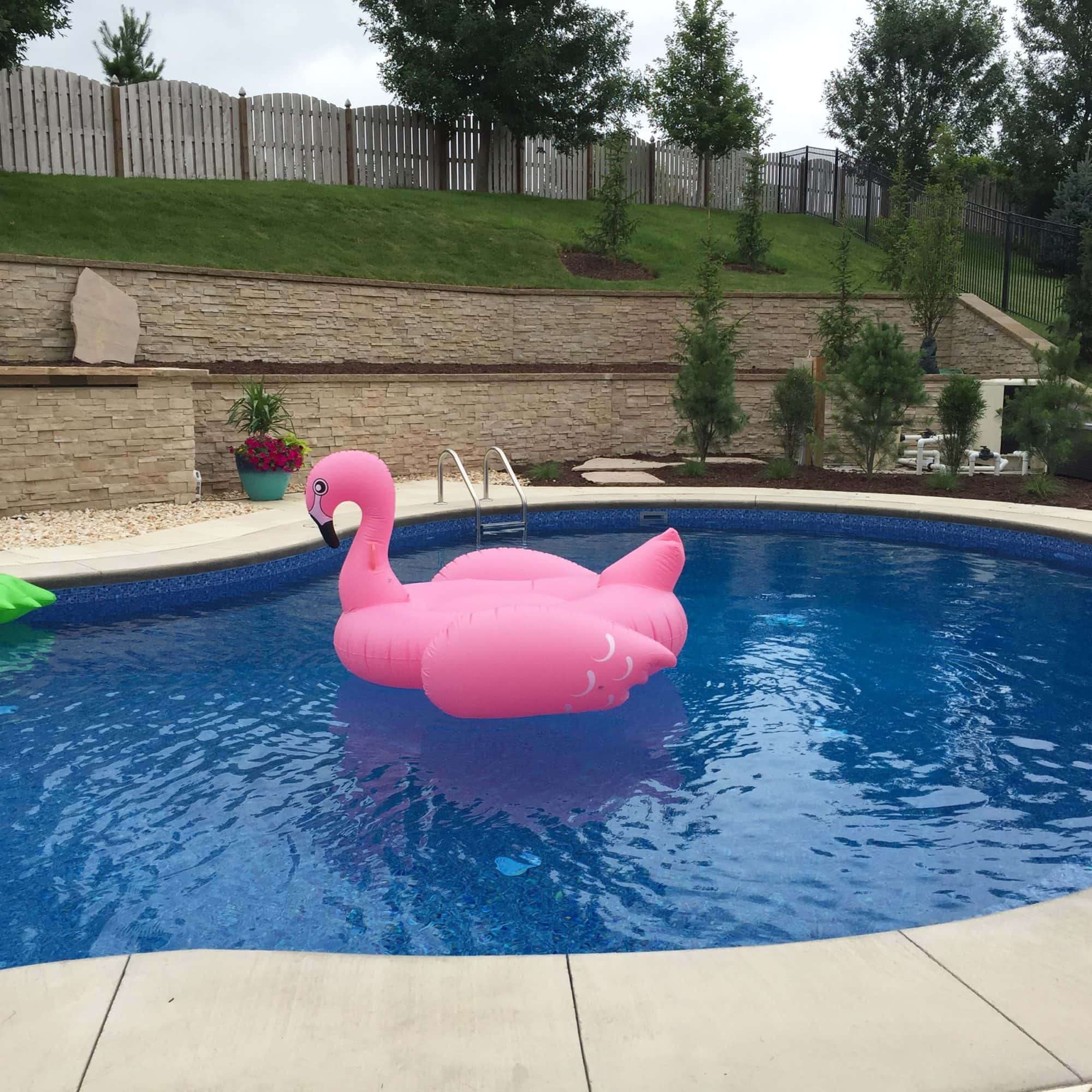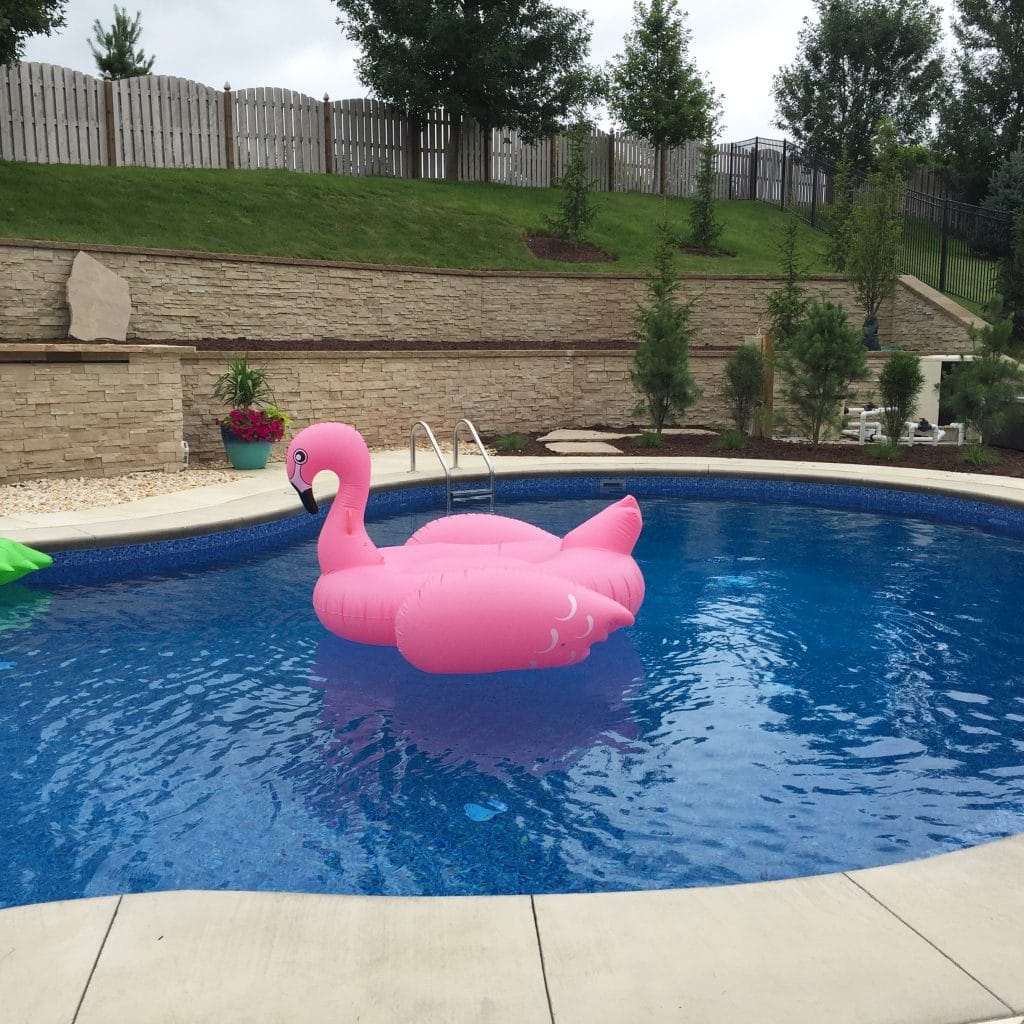 We ended the night watching fireworks on the chairs by the pool. It was a bit cool outside, but a really fun experience! It never ceases to amaze me how much people spend on fireworks.  We basically had to stop watching because we were getting smoked out from all the shows going on around us.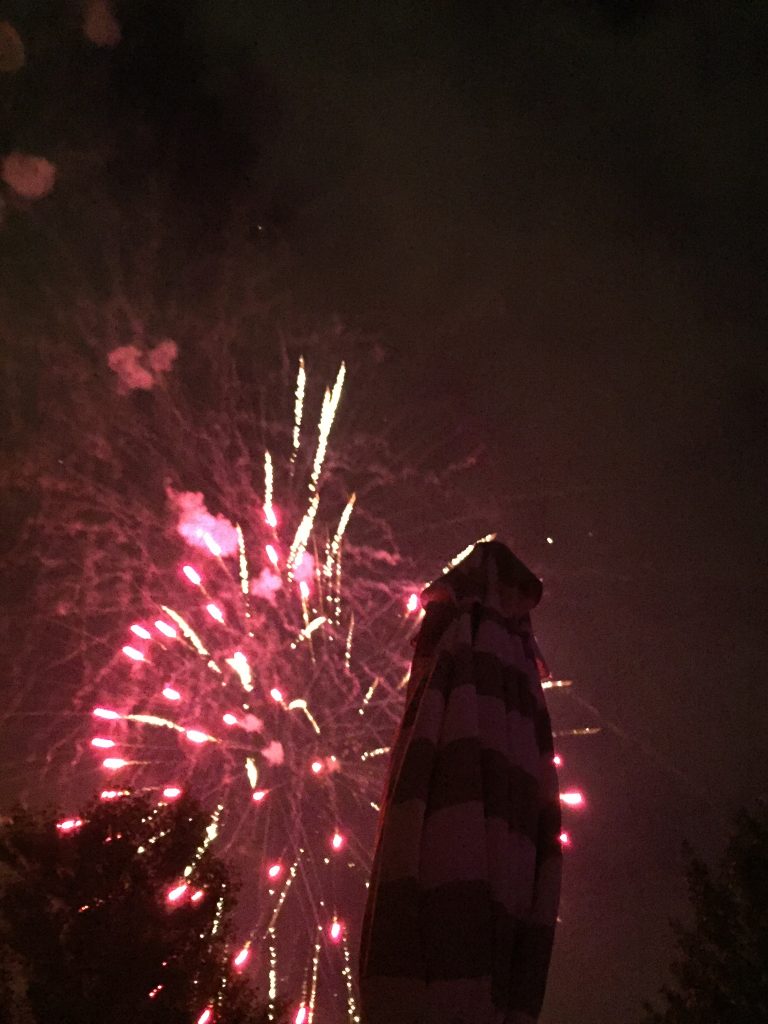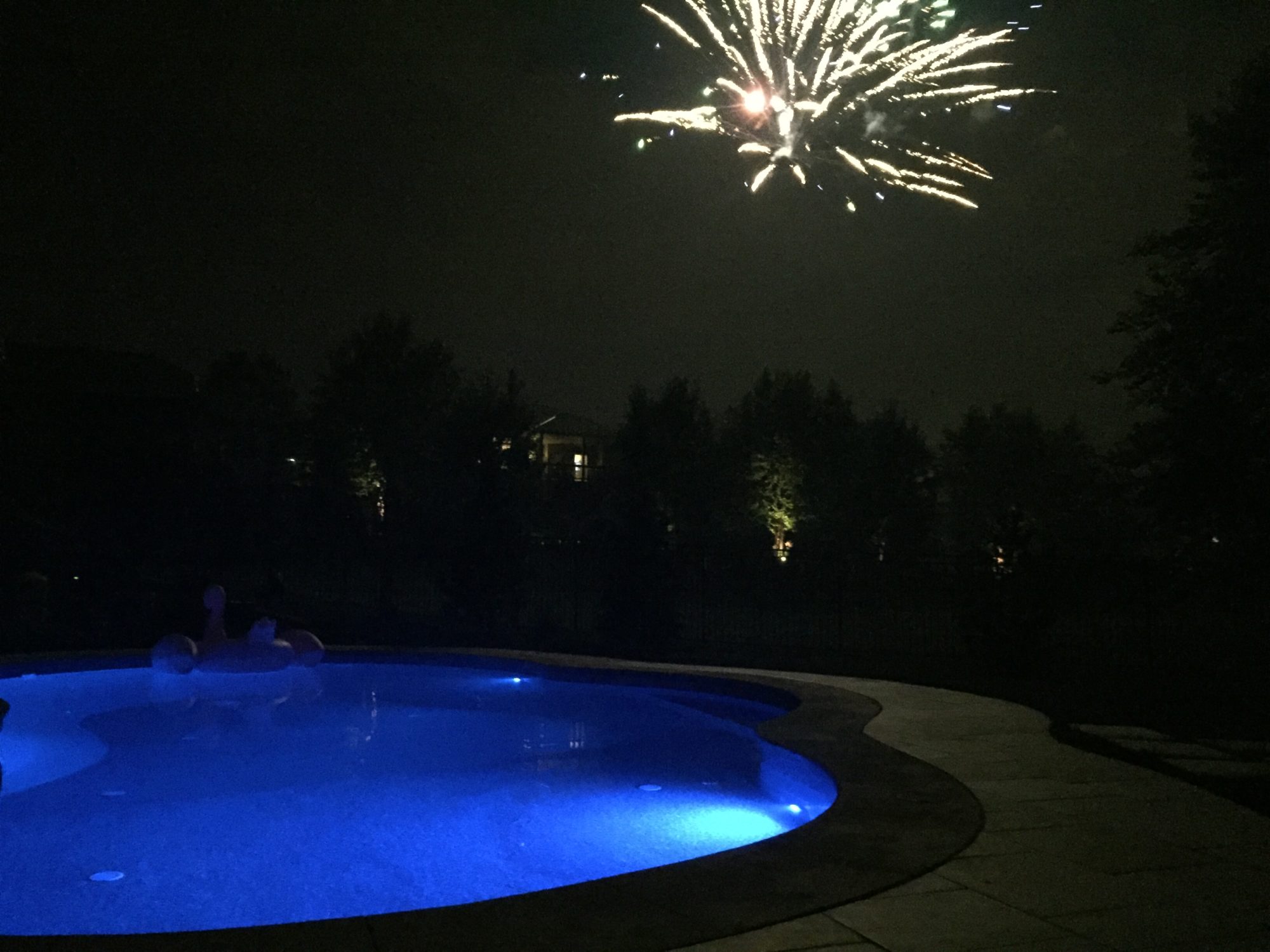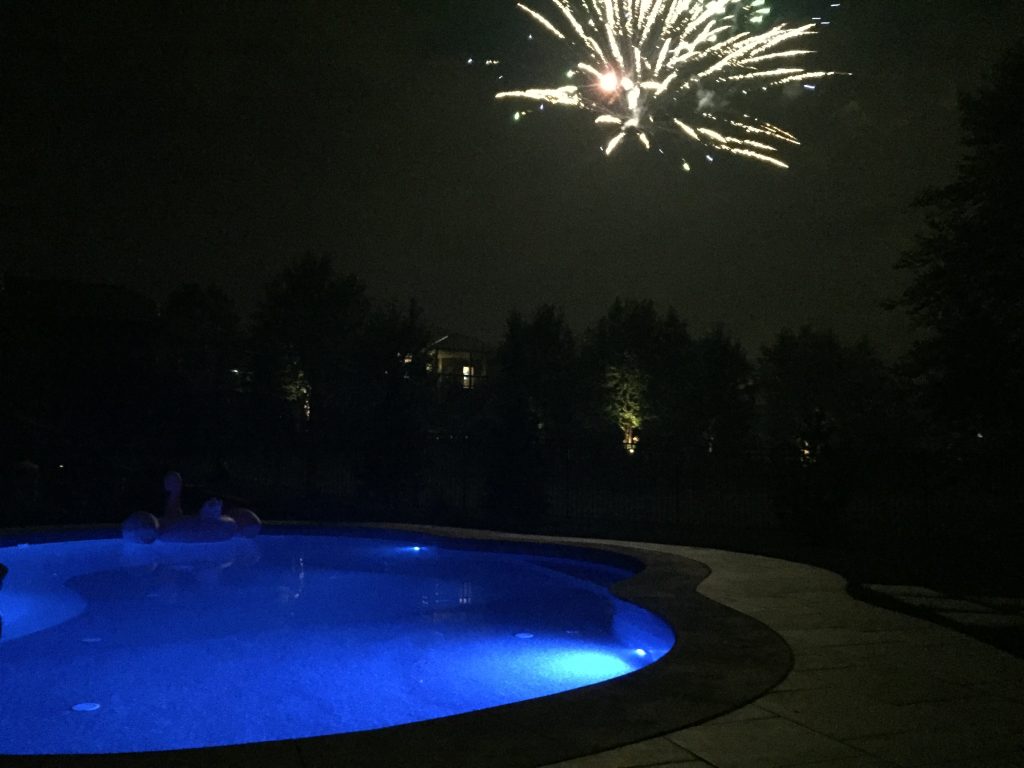 Today is supposed to be 98 degrees, sunny and HOT so we'll be able to make the most of our last day of staycation – all day in the pool. 😉 Have a great week!
If you would like to follow along on more of my home decor, DIY, lifestyle, travel and other posts, I'd love to have you follow me on any of the following:
Pinterest / Instagram / Facebook / Twitter / Bloglovin' / Google
disclosure: some affiliate links used