Last week was crazy for me so the weekend was pretty much a veg fest. My work week consisted of a fairly normal Monday and Tuesday, but starting Wednesday we hosted a conference for 100+ people. After two 16-hour work days, it was safe to say I was exahausted by Friday afternoon! When I walked in the front door, it was definitely a sight for sore eyes.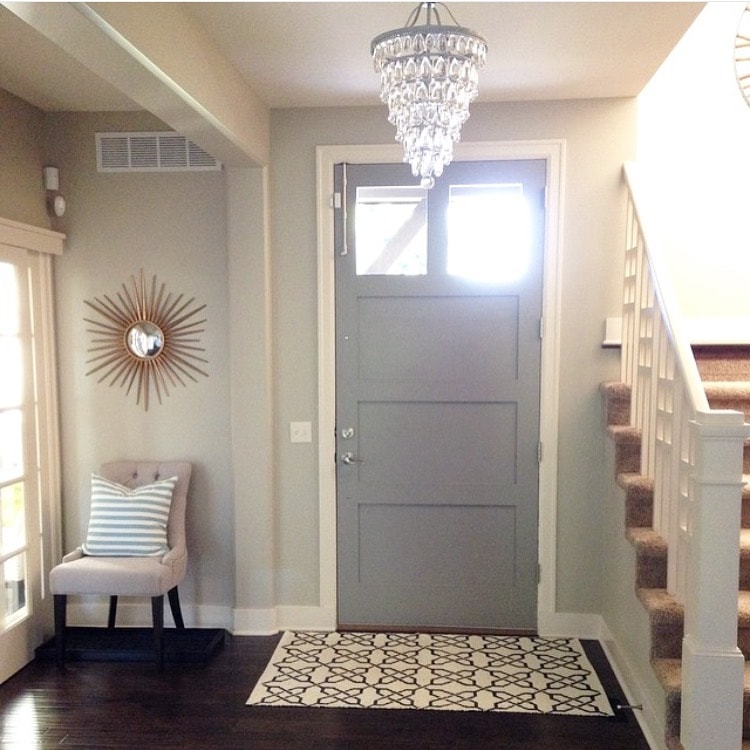 Friday evening, we had an early sushi dinner and then came home and watched some Downton Abbey (our latest Amazon Prime binge until The Good Wife starts again).
On Saturday, it was our second quarterly window washing (this time exterior only) and I was just as giddy as the last time it was done. You can see in the pictures below our sedum are also starting to bloom – fall is pretty much the only time of year I really love them. Otherwise, I feel like there just isn't enough contrast happening.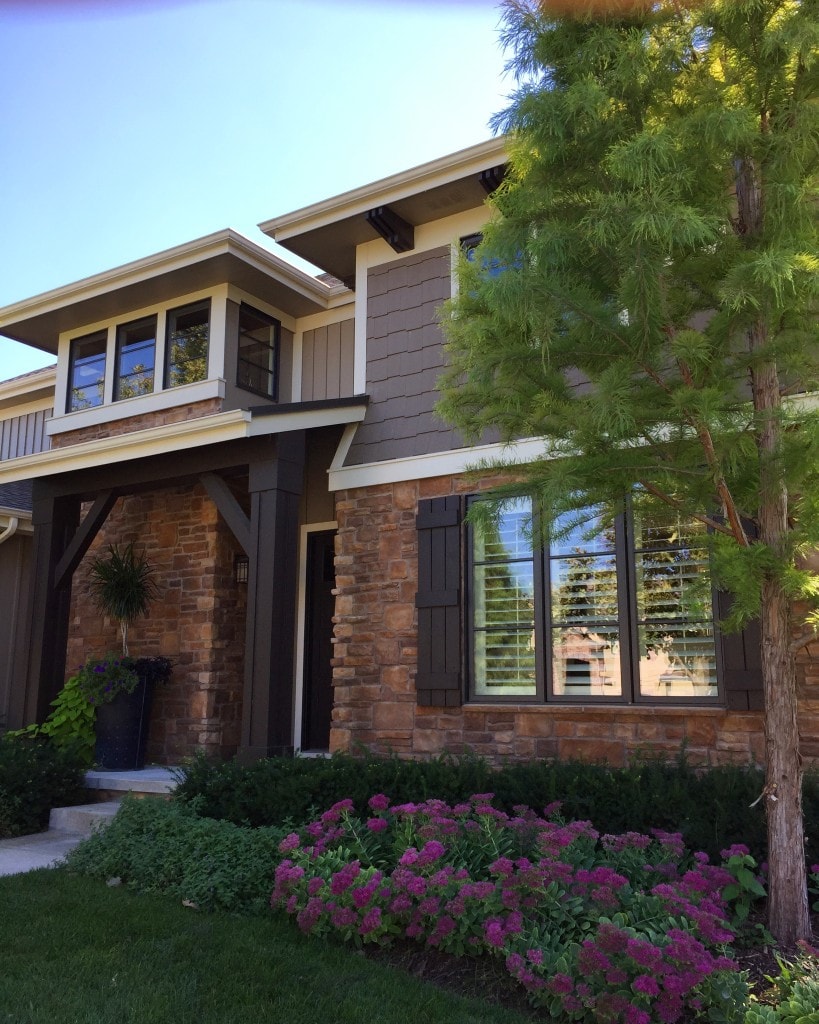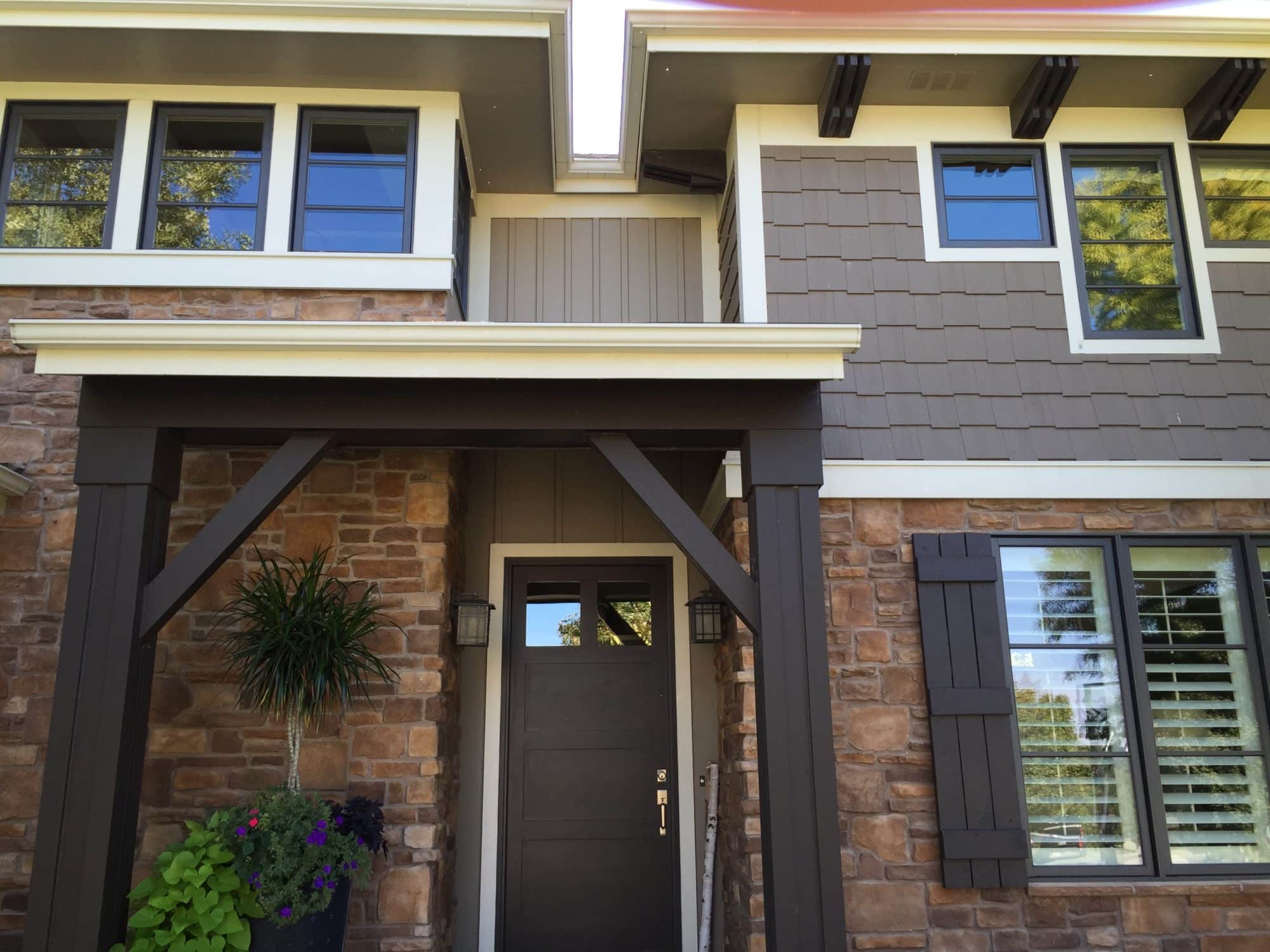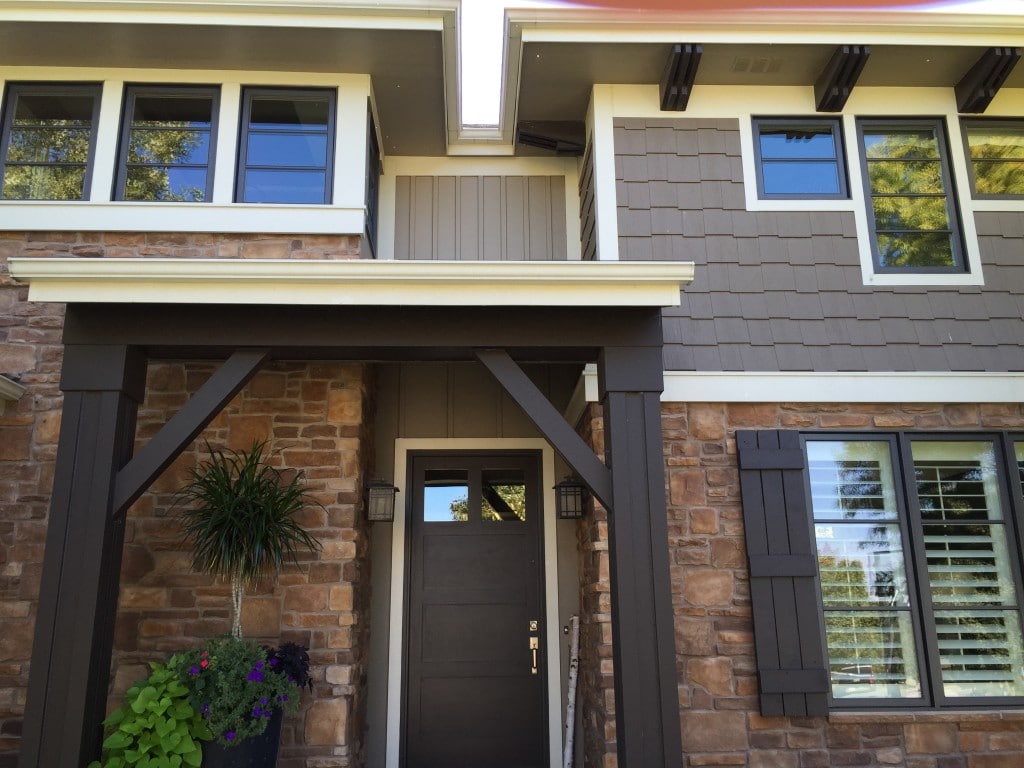 How insane do my hydrangeas still look? These are the traditional (not sure what they're officially called), with the Annabelle hydrangeas in the back against the house. The traditional ones didn't bloom much this year, but the plants are nearly 3'x3′ each!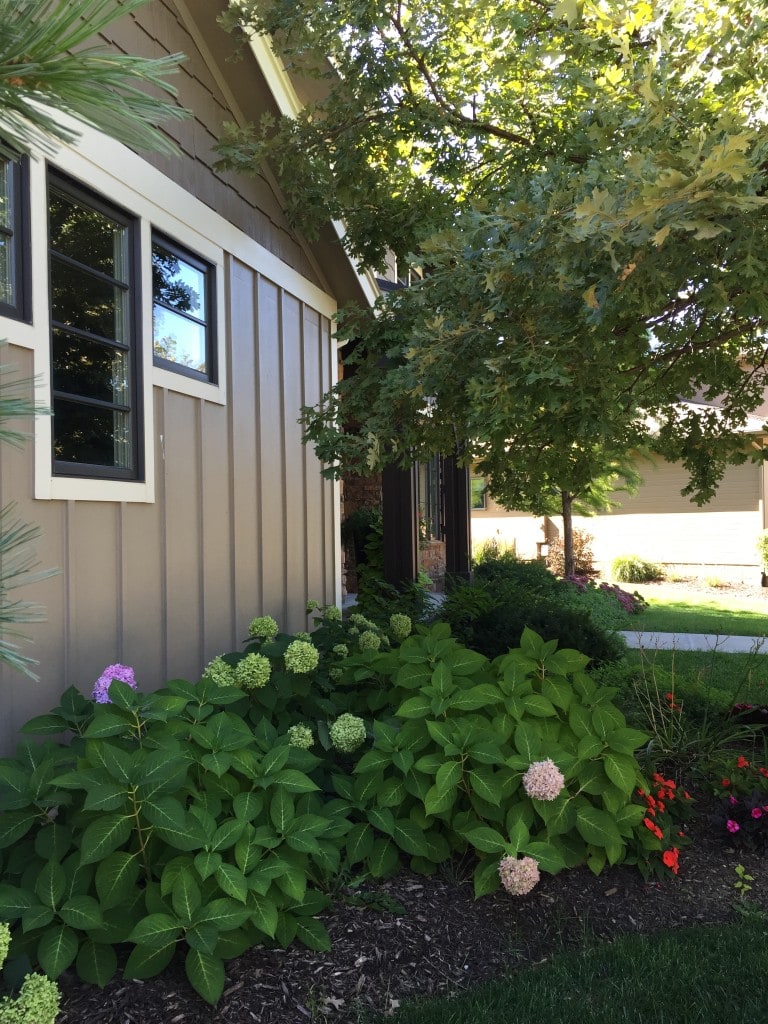 We made two separate runs to Target this weekend, and they had so many great finds in their home decor section. But, I found this striped marble cutting board online and snatched it up while it was on sale plus an additional 10% off. Isn't it stunning? I plan to start amassing beautiful cutting boards (like this one I purchased a month or two back) for when we actually renovate our kitchen and I can display them against a pretty new backsplash 🙂 I have a feeling this marble and wood candle holder, cement and copper lamp and copper and marble desk lamp will be selling out quickly too.
That evening, after dinner at Roja and drinks at Blatt, we came home and sat around the firepit intermittently while the Iowa football game was on. The weather was so beautiful so we wanted to soak up as much time out side as possible. We haven't used our courtyard that much this summer so it was fun to get back outside and enjoy some Octoberfest and S'mores!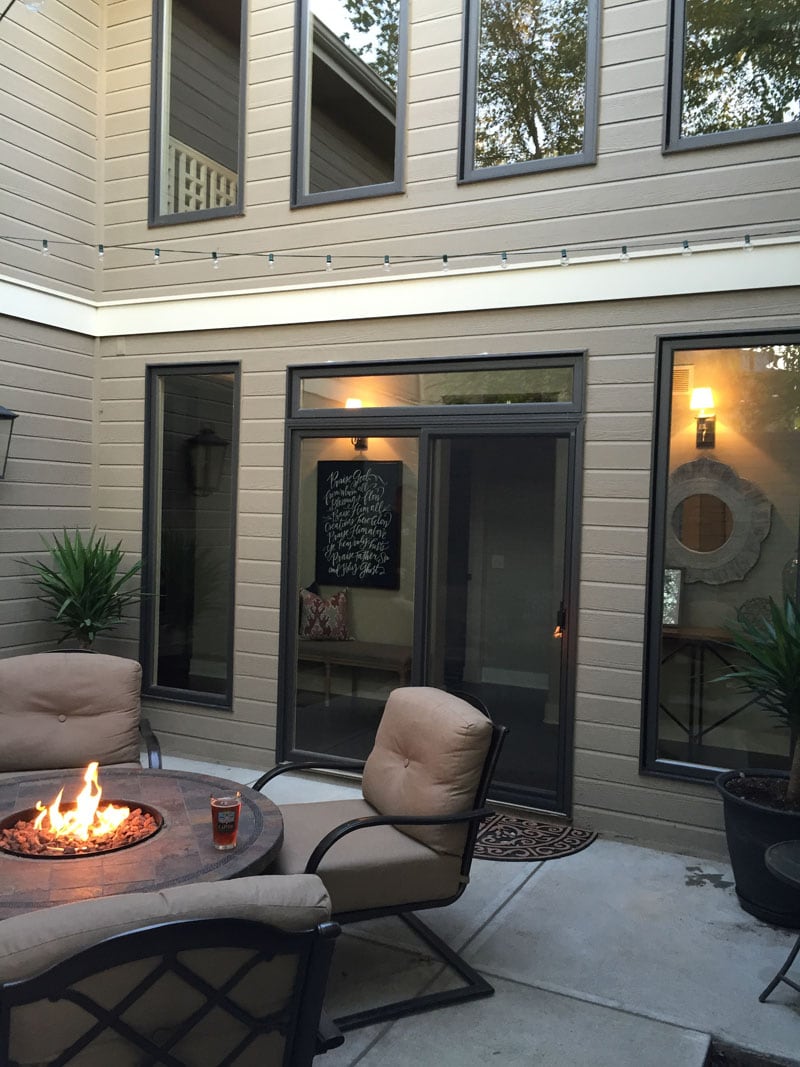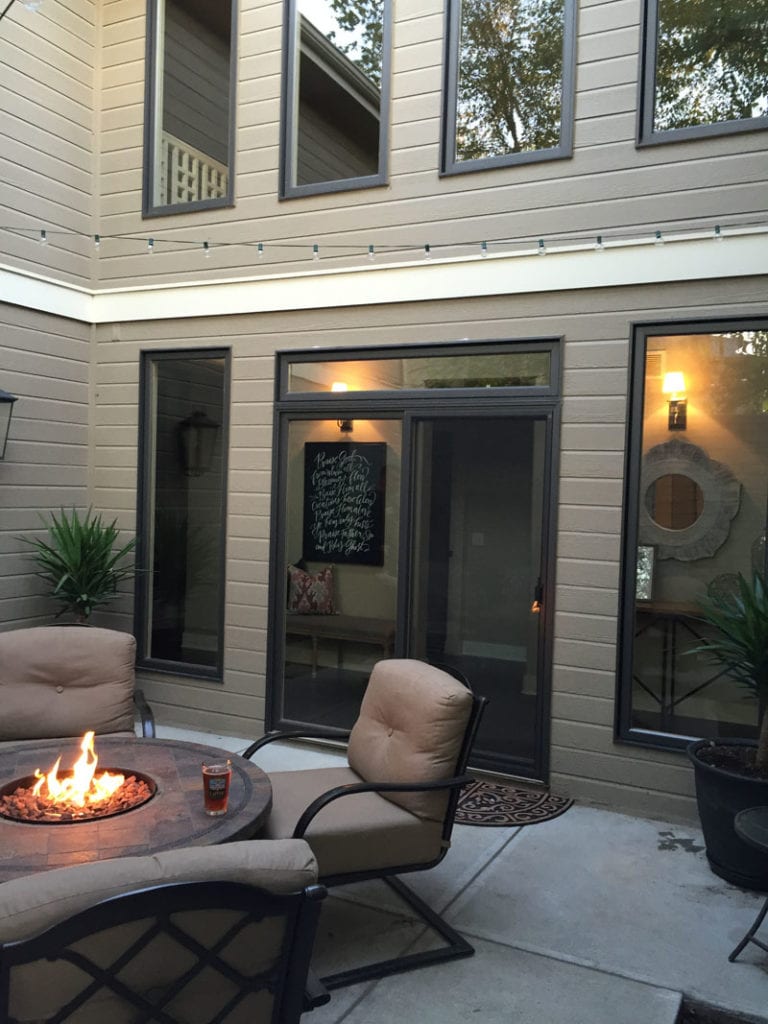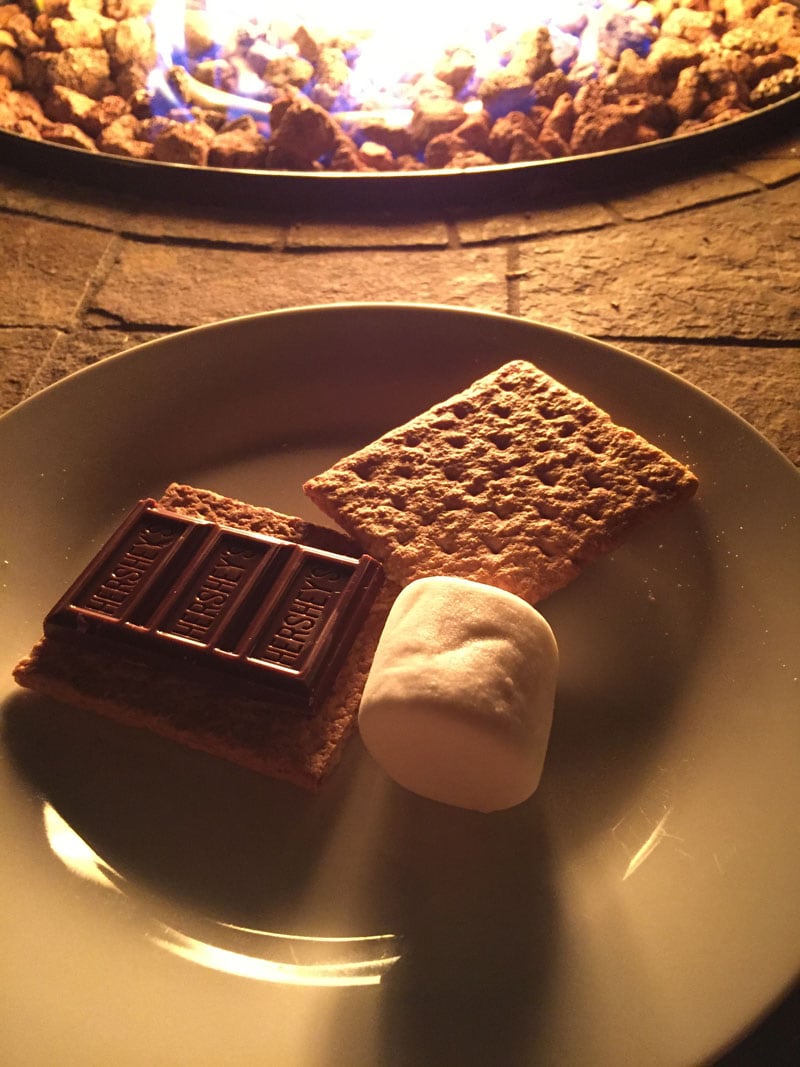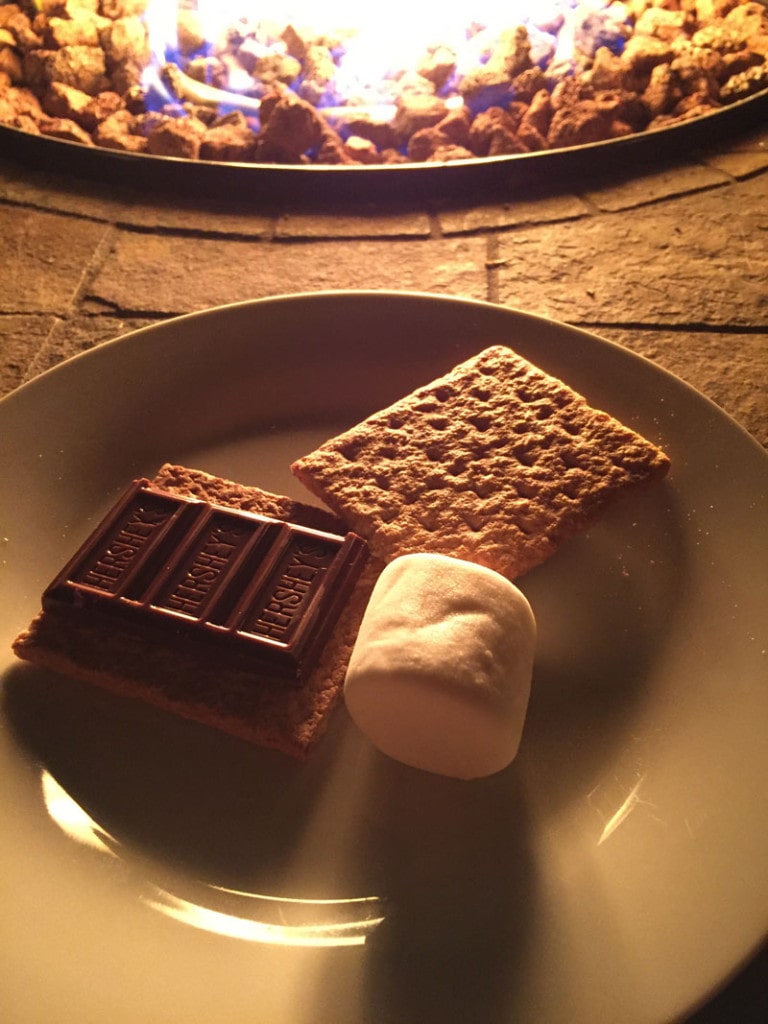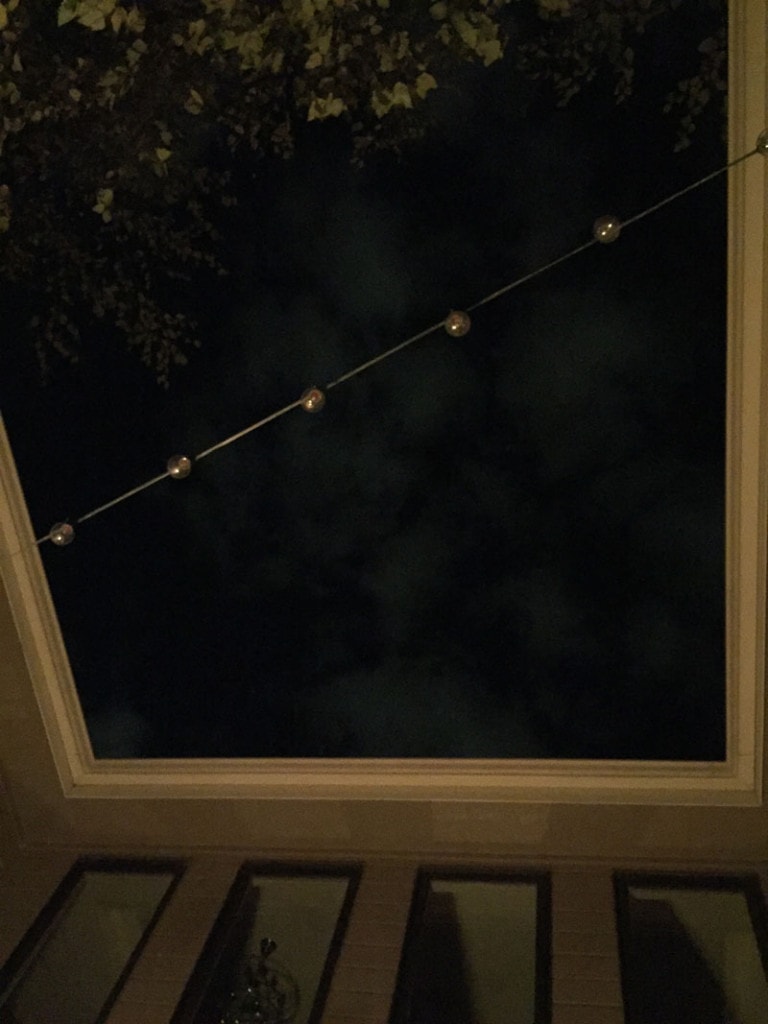 Sunday was a lazy day again which made it perfect.
After checking on my sister-in-law's cats, we had lunch at Which Wich (a new-to-me sandwich joint), did some grocery shopping and then headed home and trimmed up some trees. In the picture below you can see the 'before' on top and the 'after' on bottom. We trimmed up the pine tree about two feet from the bottom (it was growing so many weeds up it but we couldn't get underneath it without the trim), and then cleaned up the birch and the four ash trees. This photo doesn't make the changes look all that dramatic (especially since some of the leaves have already started falling off), but it looks so much cleaner now.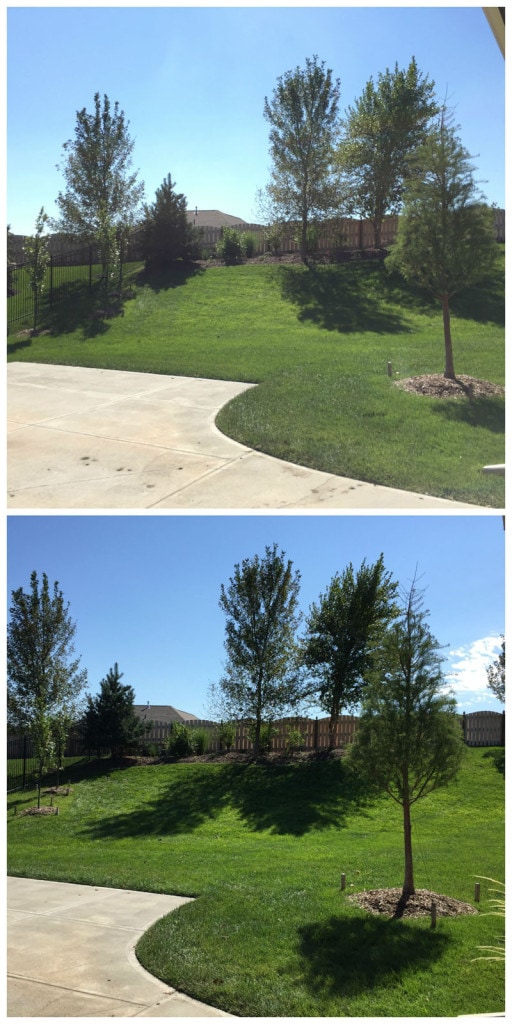 Sunday evening we decided to make spaghetti squash bowls (I'll post the recipe some day if any of you are interested). It also seemed like the perfect time to try one of the wines we had shipped over from Italy, along with the unique wine aerator I bought there. It was all so good, and the wine was even better than I remembered it! The wine was Castello Della Paneretta Chianti Classico and this is the wine aerator and decanter. I may be surprising people with the aerator for holiday gifts because I love it so much and it is such a beautiful process and so fun to watch!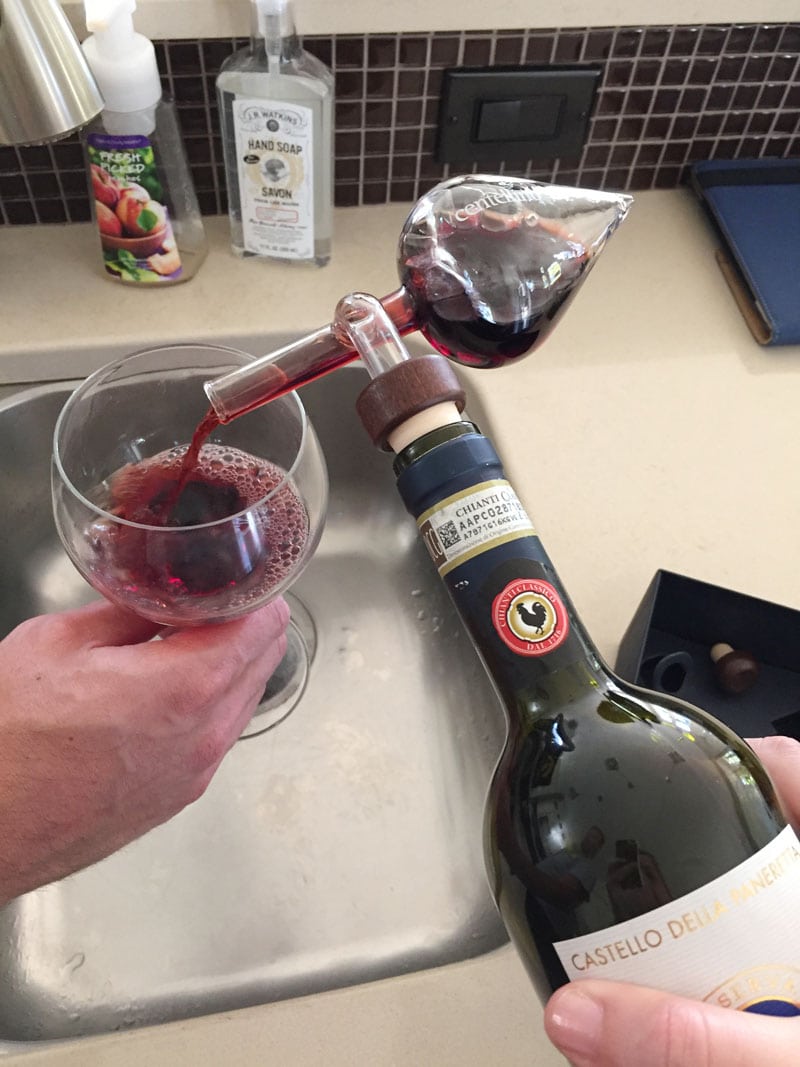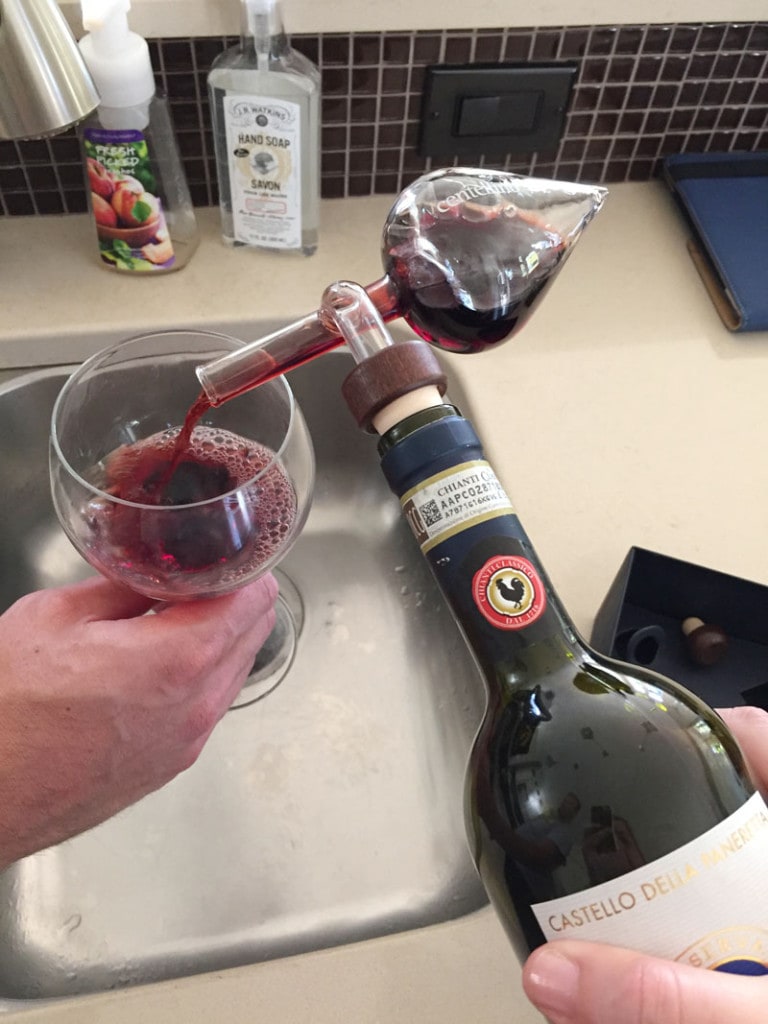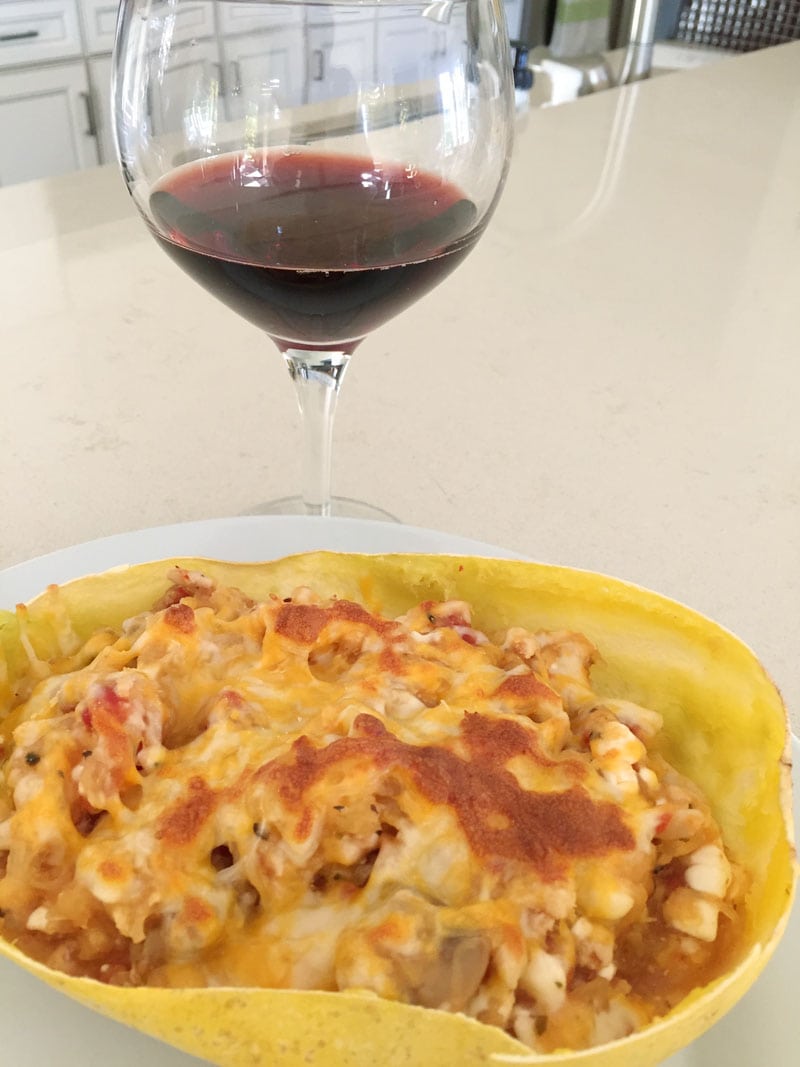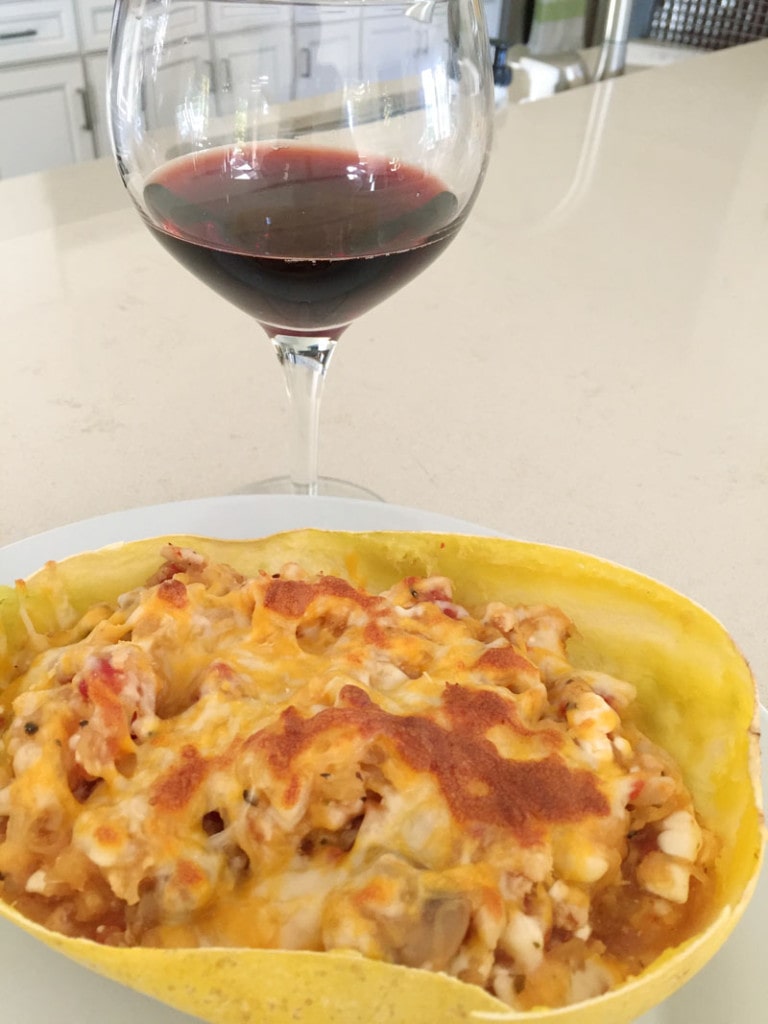 And now that I've officially gained 30 pounds this year, we're officially back on the working out and eating right wagon effective today. 30 Day Shred has worked really well for us both in the past, and we're going to start back up with it again.  I think we've both reached the "disgust" phase and we're ready to kick it into gear going into the fall!
I hope you all had a wonderful weekend!
If you would like to follow along on more of my home decor, DIY, lifestyle, travel and other posts, I'd love to have you follow me on any of the following:
Pinterest / Instagram / Facebook / Twitter / Bloglovin' / Google
disclosure: affiliate links used