I hope you all had a great weekend!
My striped outdoor bamboo chairs arrived on Friday and I couldn't love them more. I posted this shot on Instagram, but I think Like to Know It was broken over the weekend. So, you can get all the details below on any of the items (or similar looks). The only thing I couldn't find a replica for is that sweet fantasy baseball trophy on our mantle. Kurtis continues to put it up there to try and test me 😉 This picture definitely shares my dedication to navy stripes this year.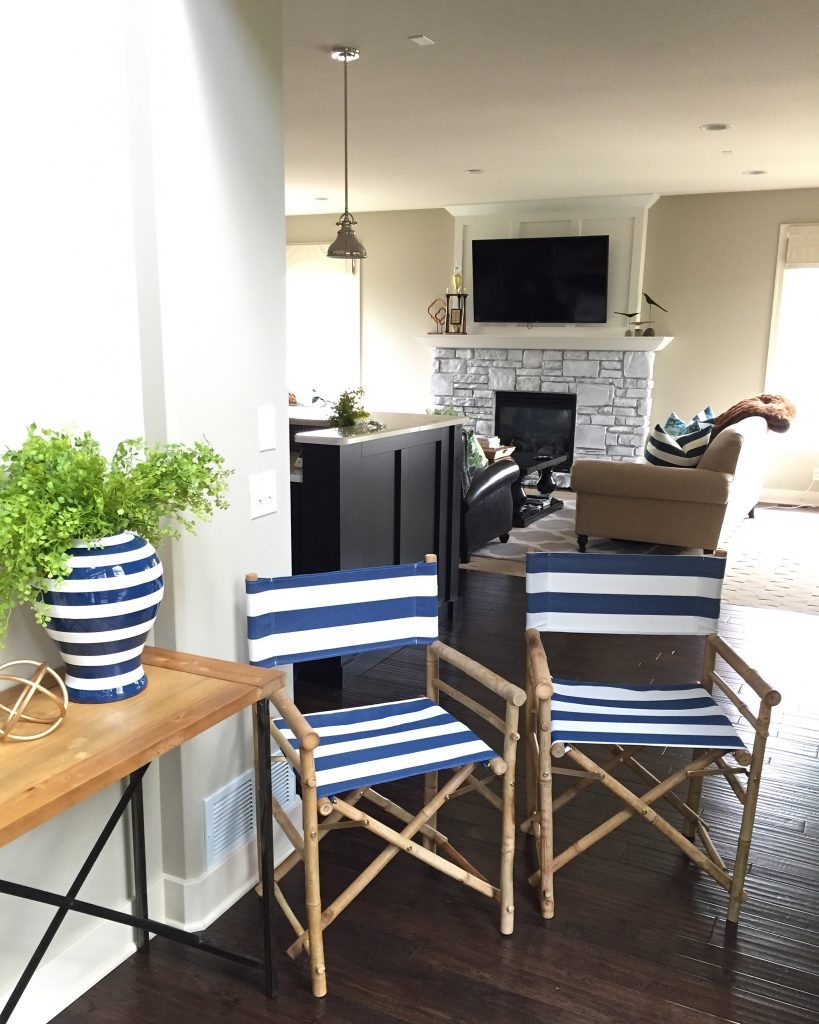 Friday night, we had our BFFs Jill and Nick over for our first smoked food of the season. Kurtis smoked pork and we had pulled pork with Jill's homemade coleslaw. It was delicious but a total bummer the weather had turned cold so we couldn't enjoy it outside. Jill bought us matching pool hats in the Target dollar section (even though they were $3). They are pretty perfect, even if we couldn't manage to get a photo without laughing or talking 😉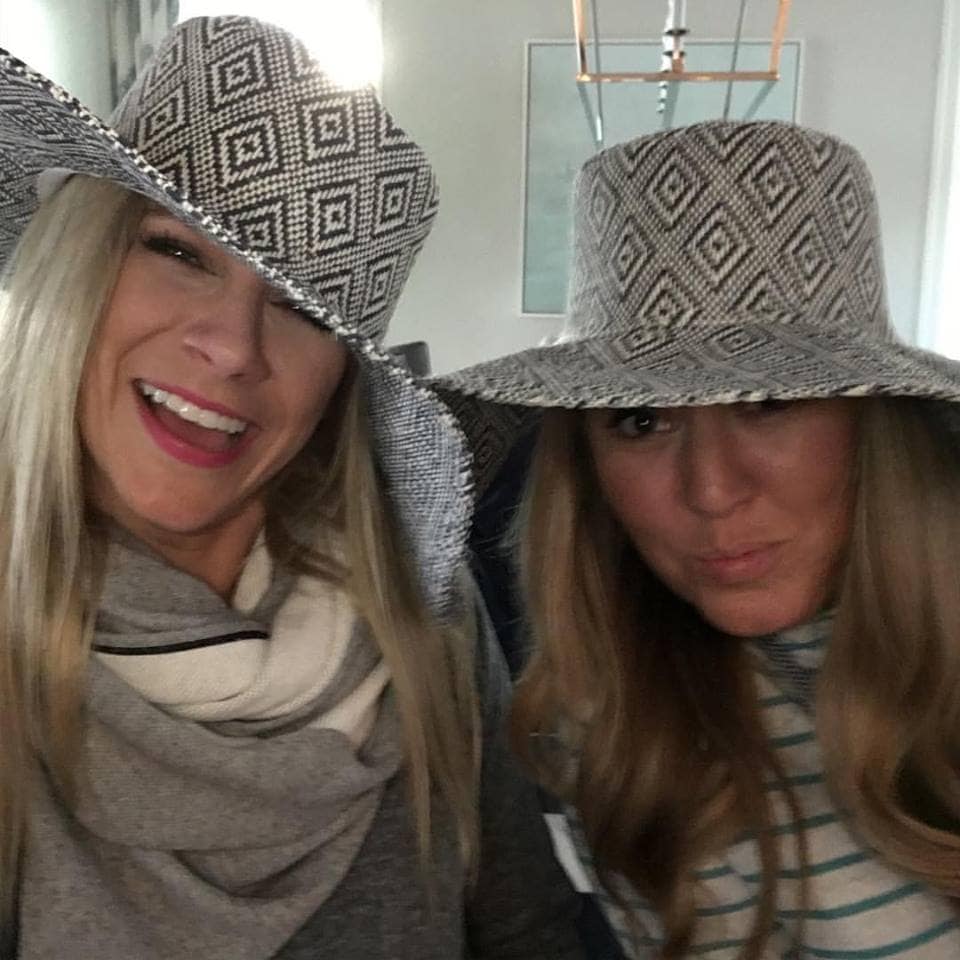 After dinner we headed over to our neighbors' house. We had way too much fun, I drank way more than intended, and basically Saturday was a blur and consisted of three naps (not joking). Hangovers are no joke when you're 35 years old. The cats were happy though with all the nap time I shared with them 😉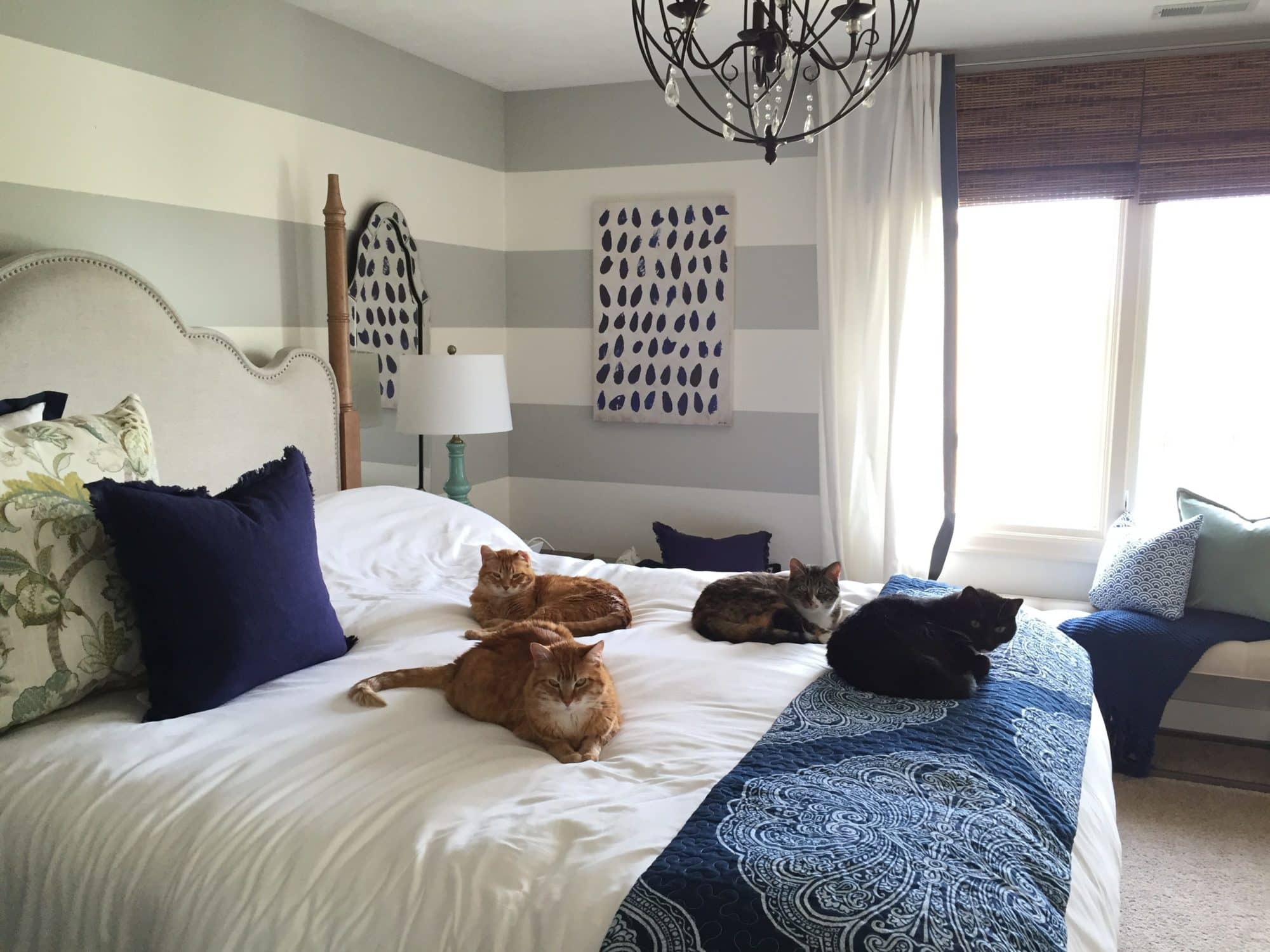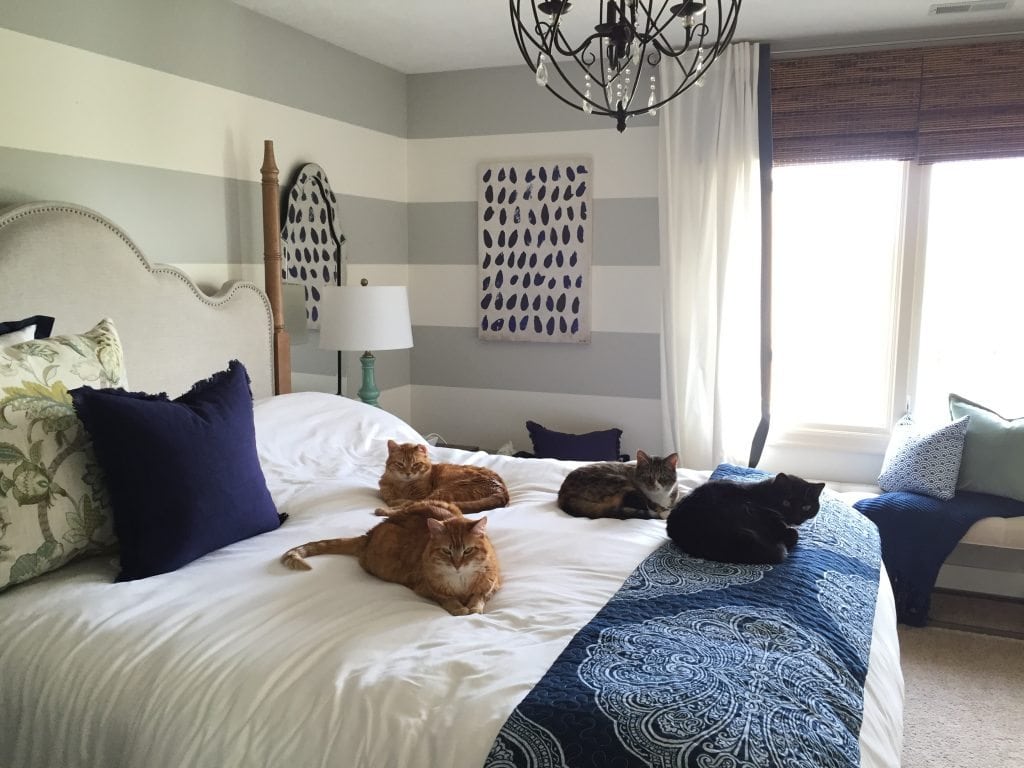 Shop the look of our guest bedroom:


Saturday evening we headed out to dinner and then to Lowe's. We're having our fence stained this week for the first time ever. It's never been stained before, so it's faded over the past year and a half. We decided to go with the Cabot in New Cedar in the semi-solid so the wood grain will still show through. Hopefully it's just a nice, natural wood-toned color.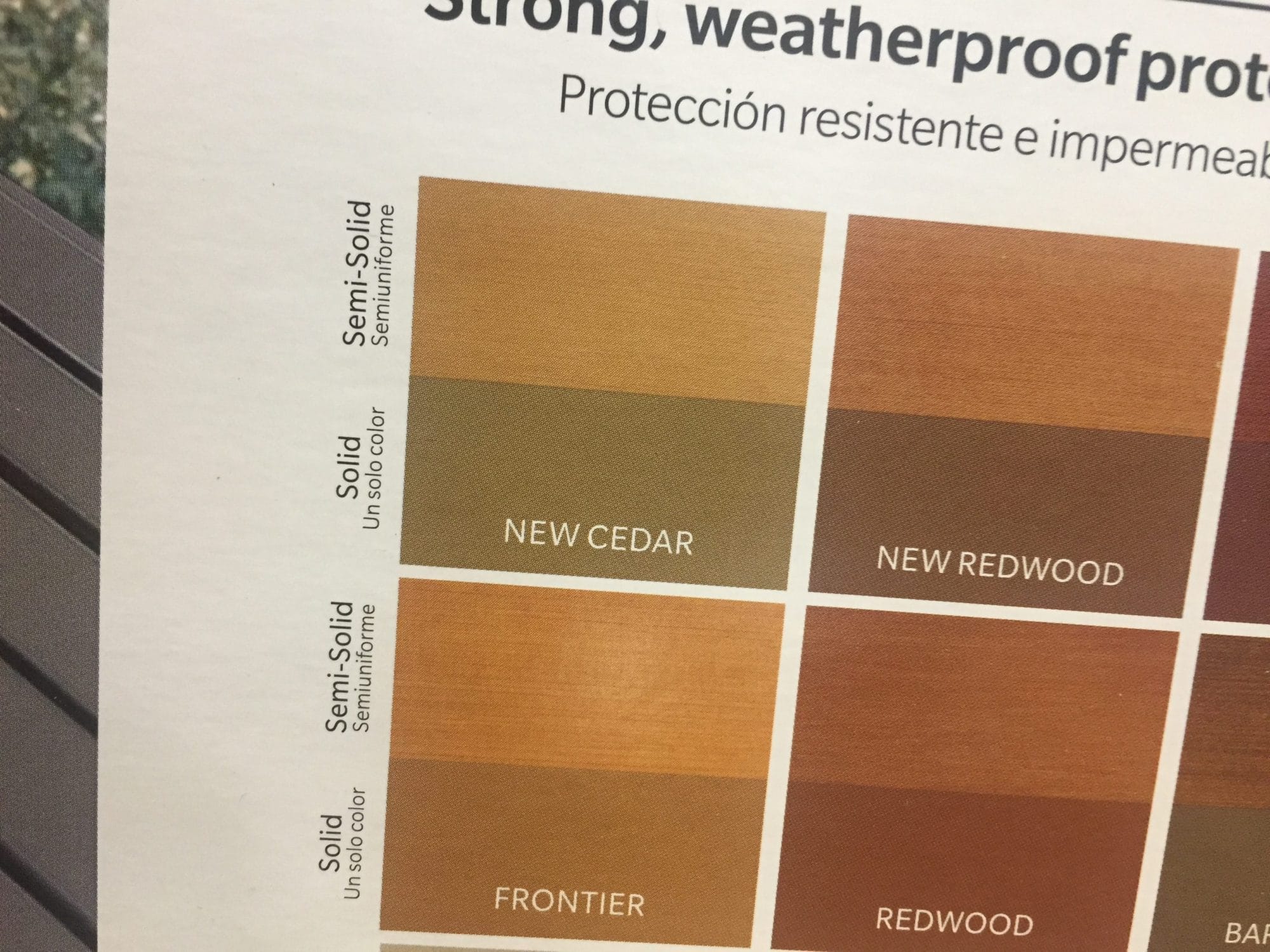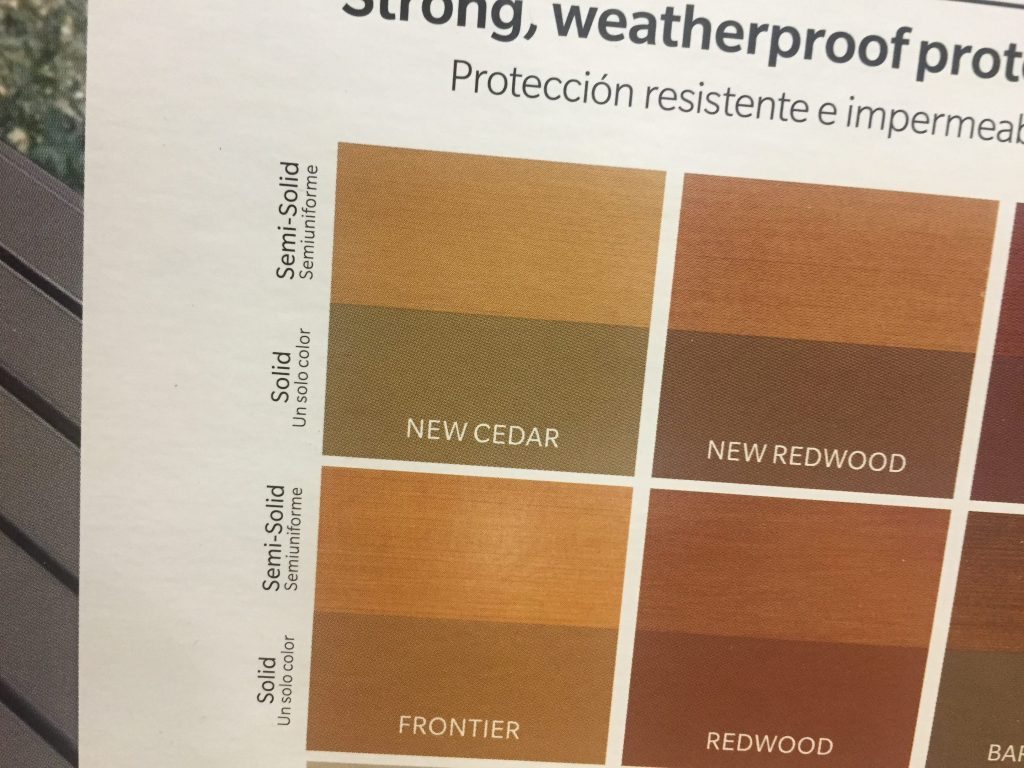 Sunday, I started off the day with grocery shopping (my least favorite task ever). Can you tell we mean business and plan to try and start shedding some lbs? Talk about fresh produce!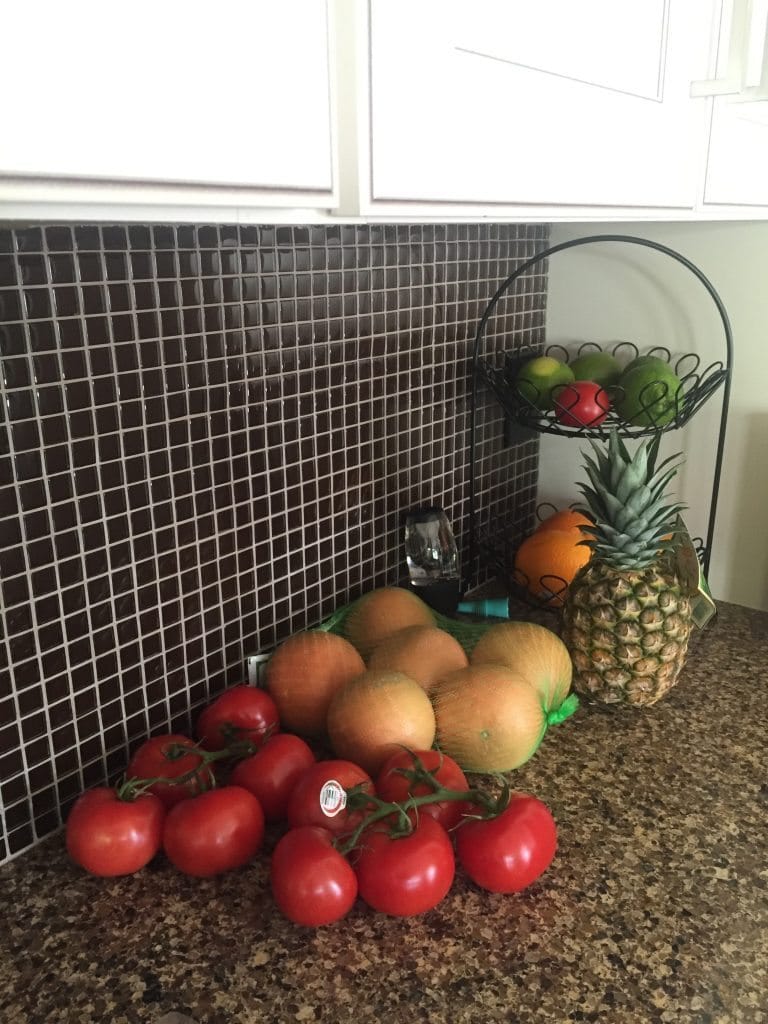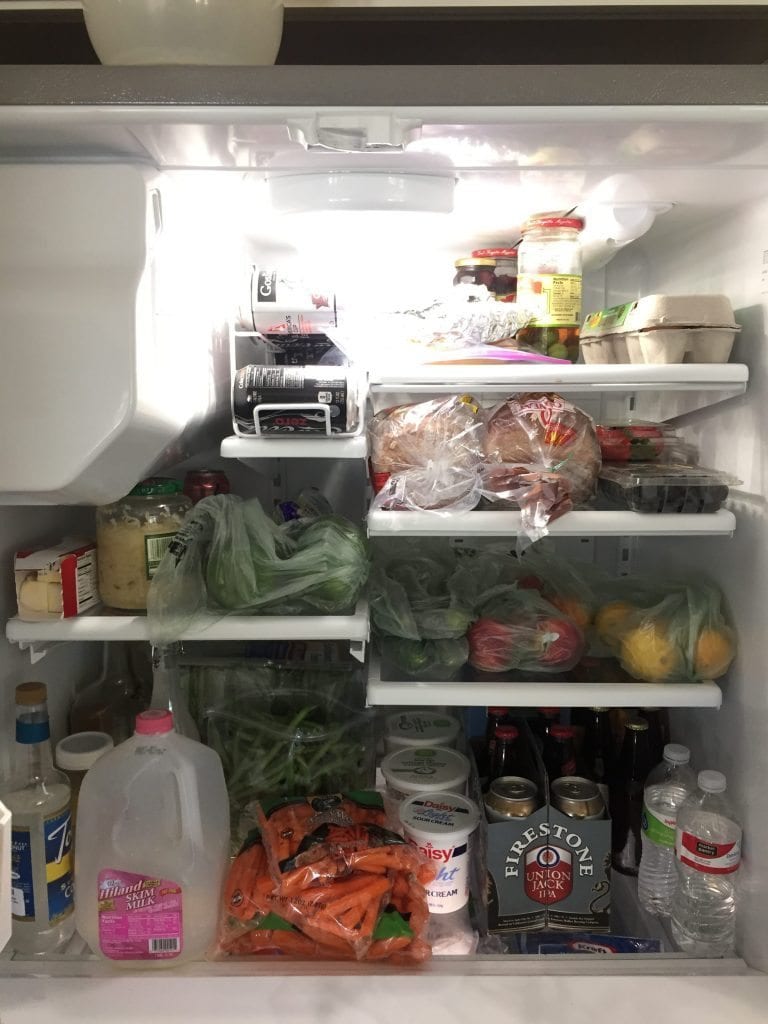 All the beer is obviously pre-diet (and likely the reason for the necessary diet). For more details, check out #4 in this Wednesday Watch List.
I then ran to Walmart in a last ditch effort to find some palms or dracaena spikes for my planters. Apparently everyone wants them now and they are impossible to find in Omaha. They didn't have any either, so I ended up buying four hibiscus plants. Two are the tall ones and two are more bush like. You can see a tiny preview from my view sitting at my desk in my office. My morning glories are in full bloom, too! I'll be sharing better  pictures soon of our courtyard refresh.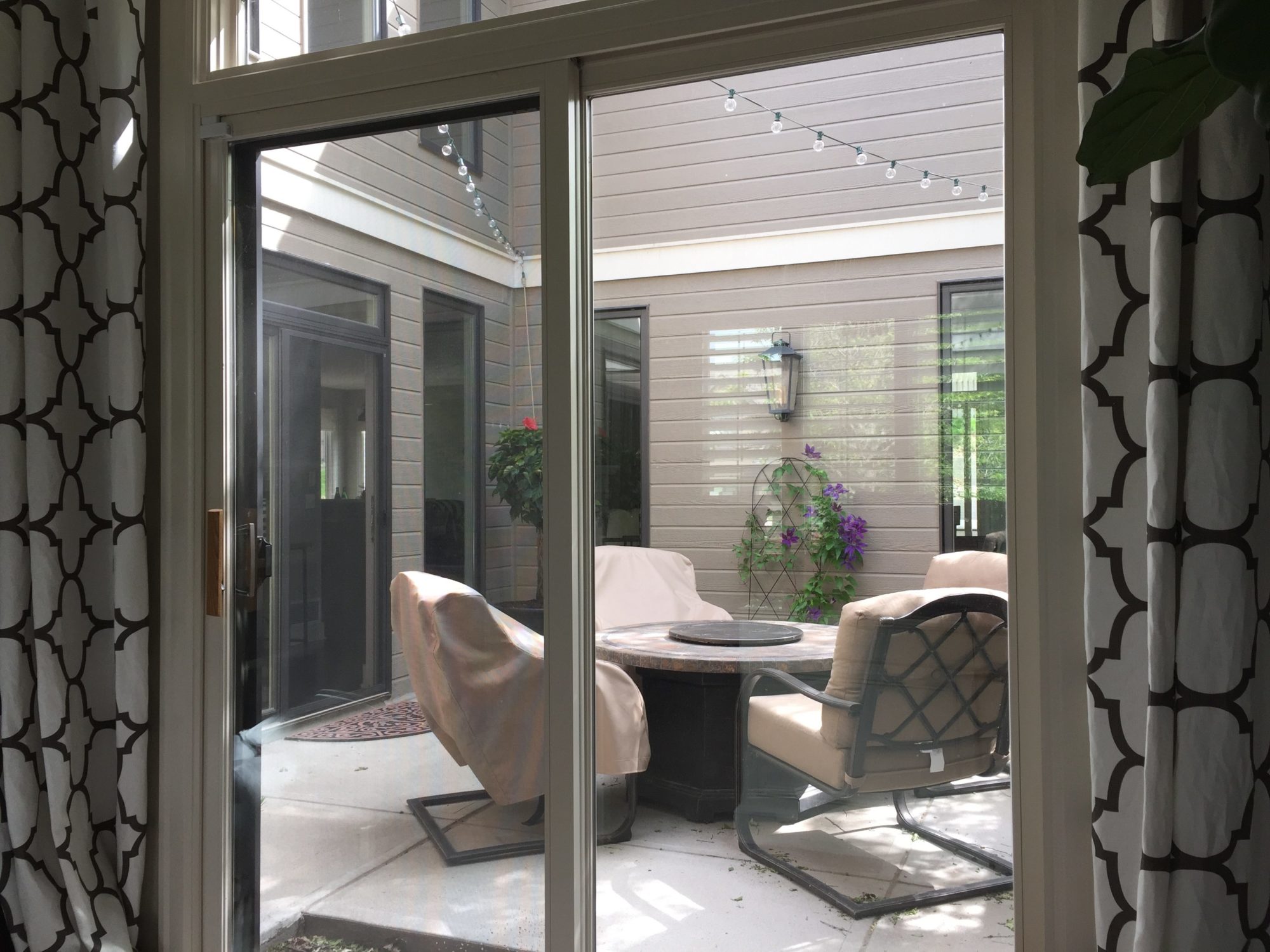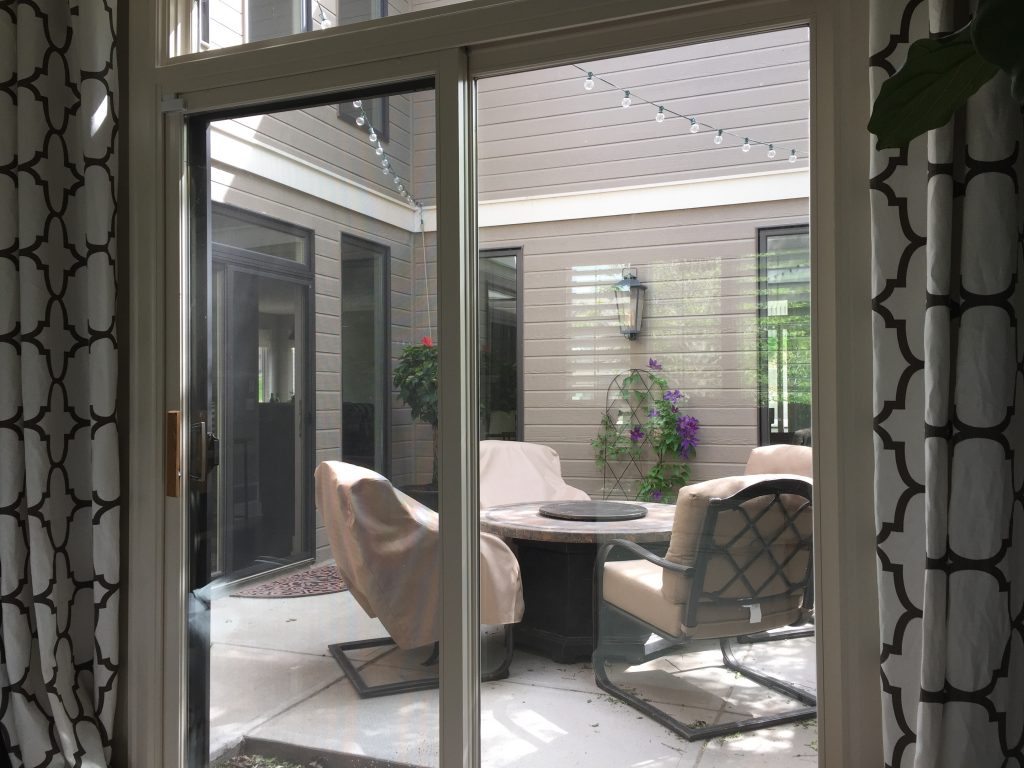 From our second story hallway, I'm loving the view!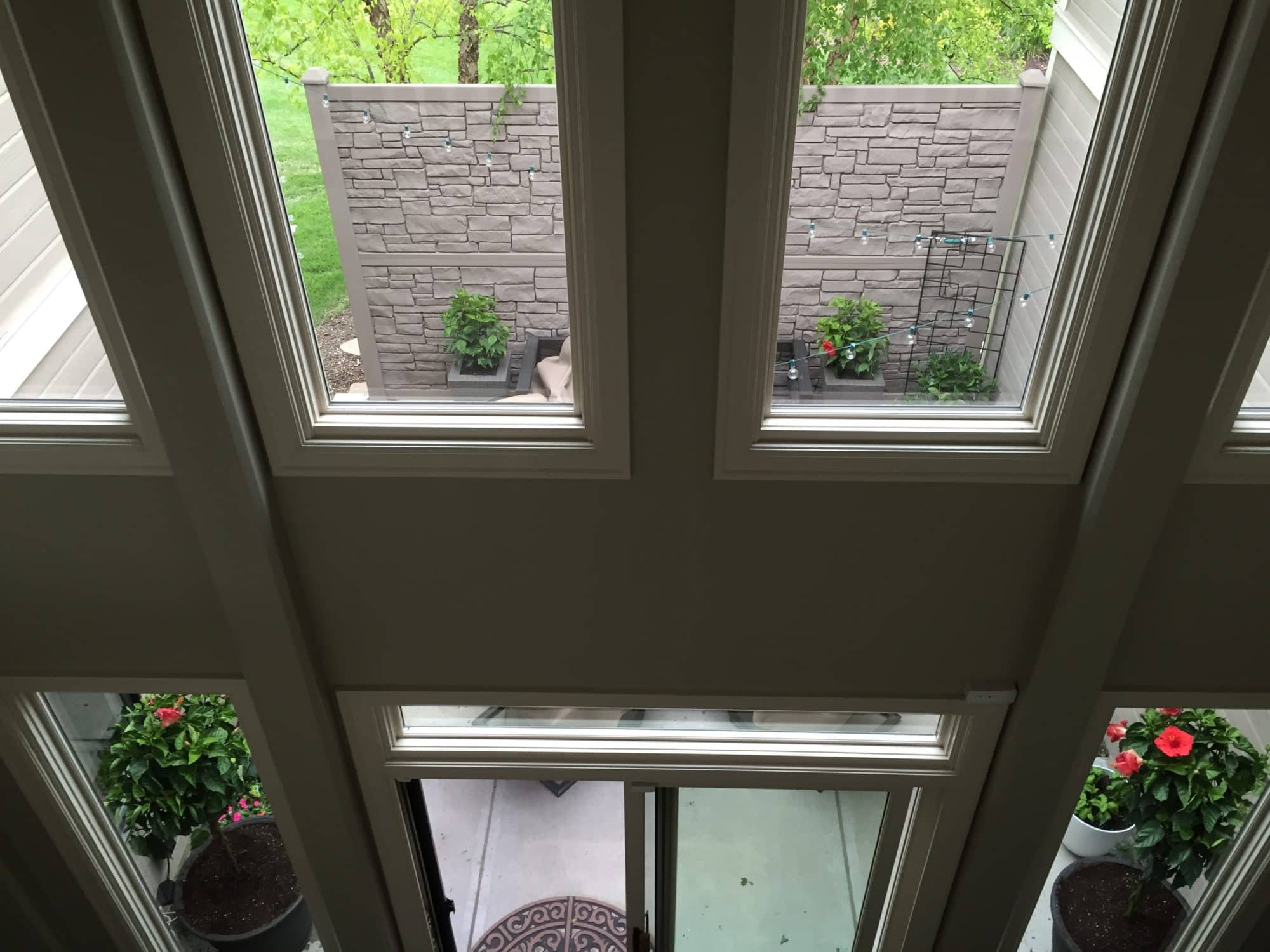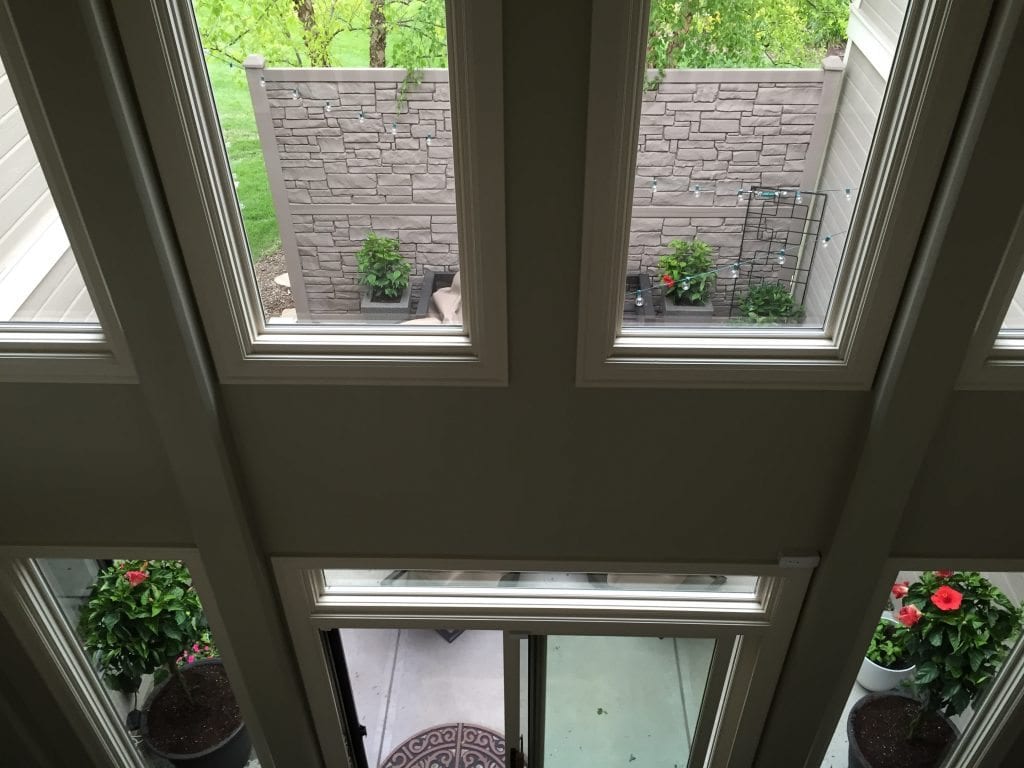 You can see below, I'm still holding out hope for a palm out front (I think my friend Jill R found some for me!) so I've got the rest of the plants for that planter just sitting in the courtyard.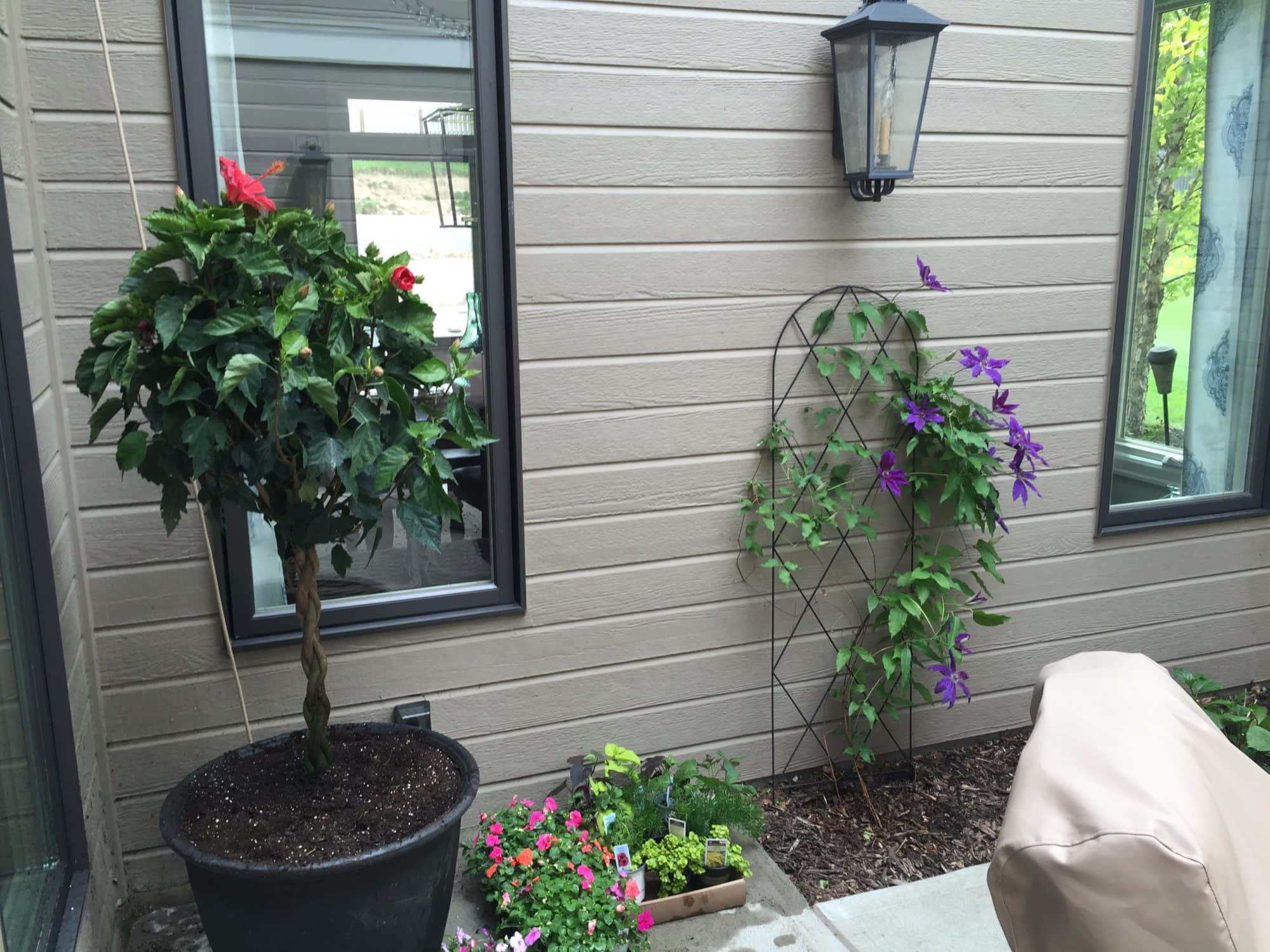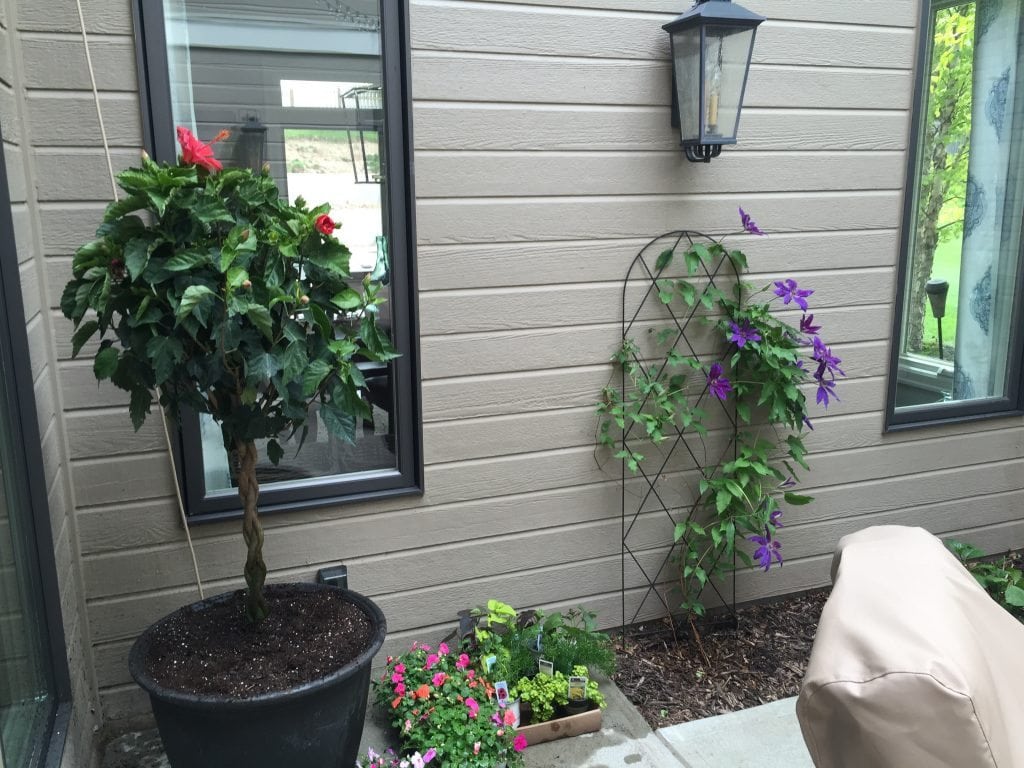 I then did some yard work. This side of our yard by the garage is looking great.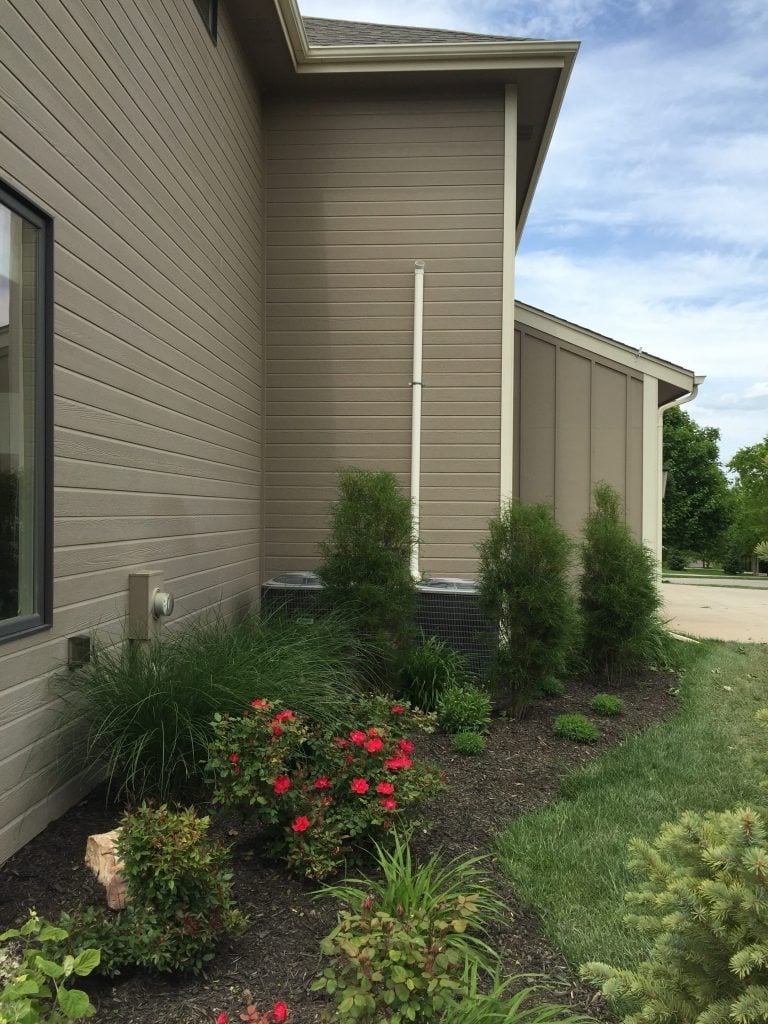 This side was crazy town. I spent about an hour weeding to get it all looking a bit more respectable.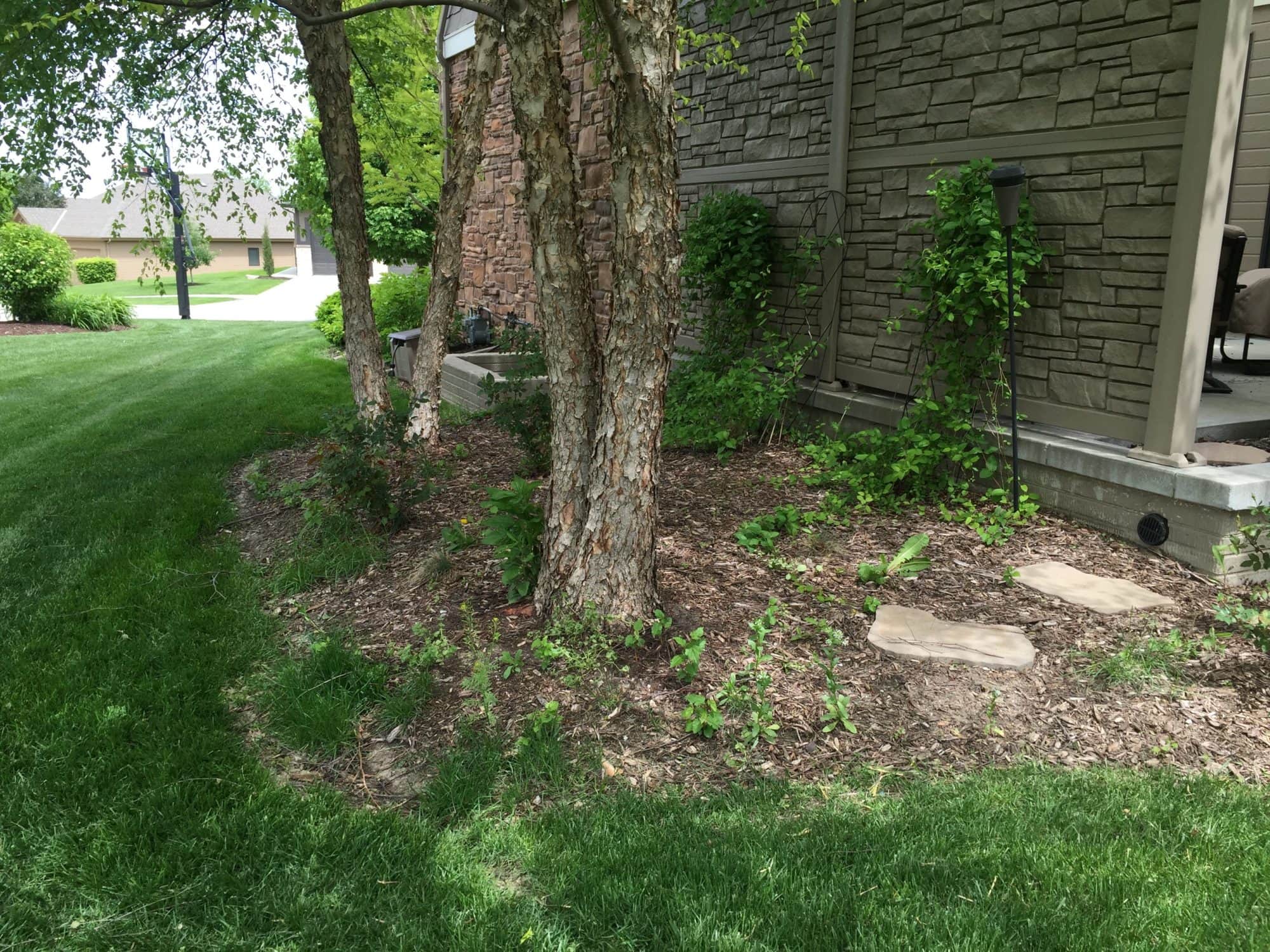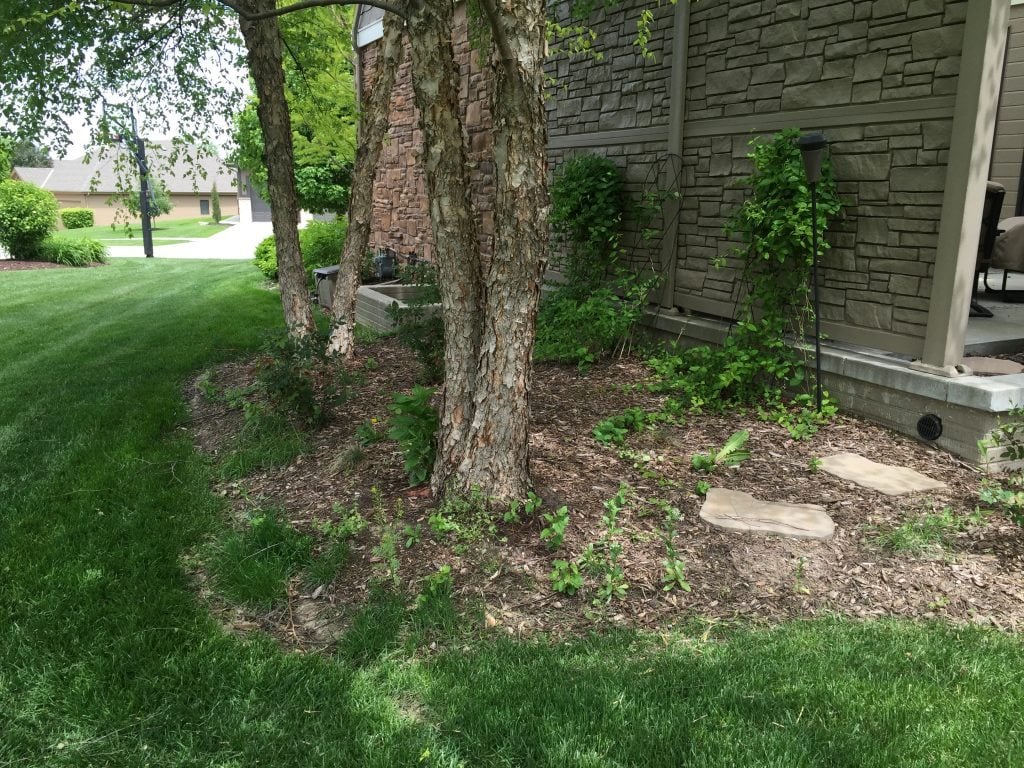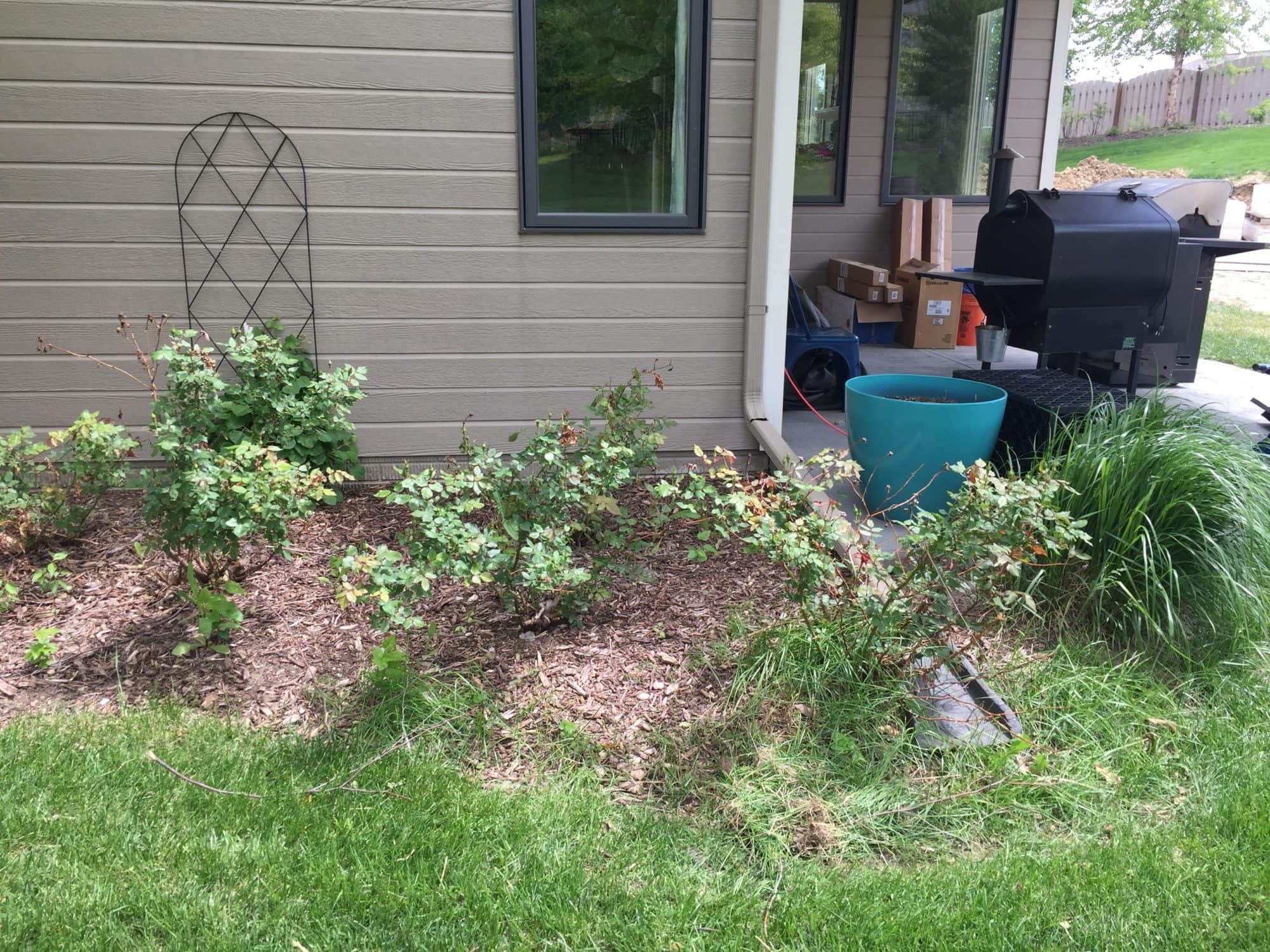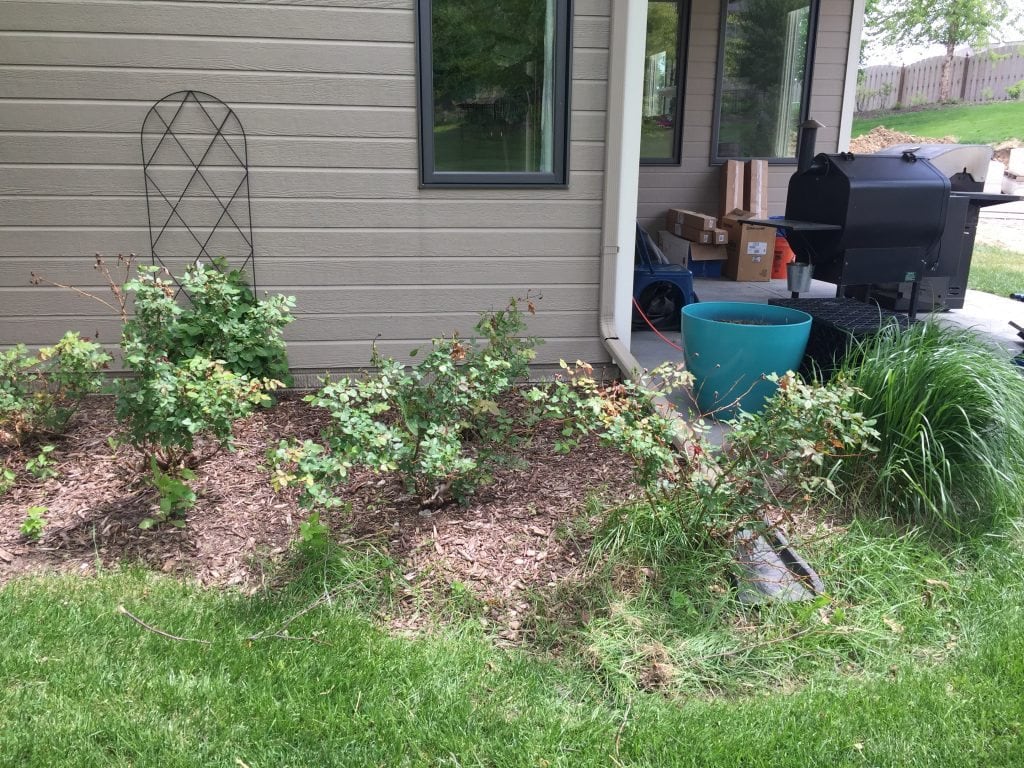 We had another caprese salad with our fresh basil followed by steak in our courtyard. Bearcat was the VIP of the night and felt like a king sitting with us.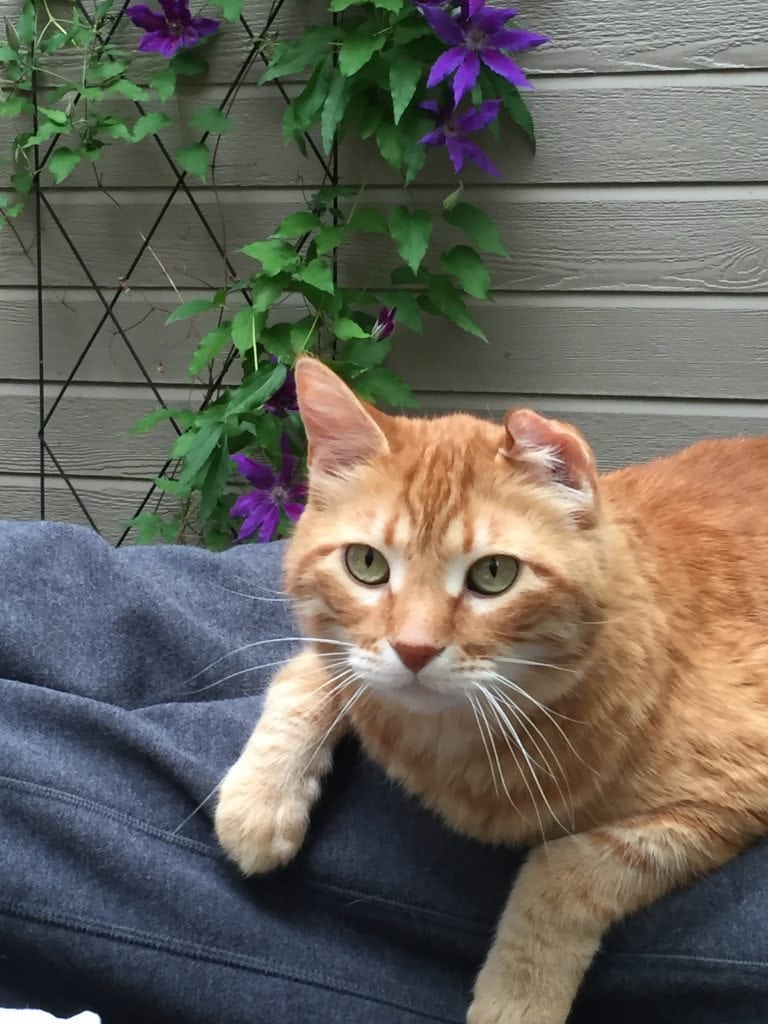 We swapped out the gross red lava rock (all I could think of was spiders when I saw it) in our firepit for some blue glass from Lowe's. My sister-in-law has it and I love the way it looks. It looks a bit purple at our house, but I love how it looks at night. It then turns quite a bit more indigo and has the prettiest reflections!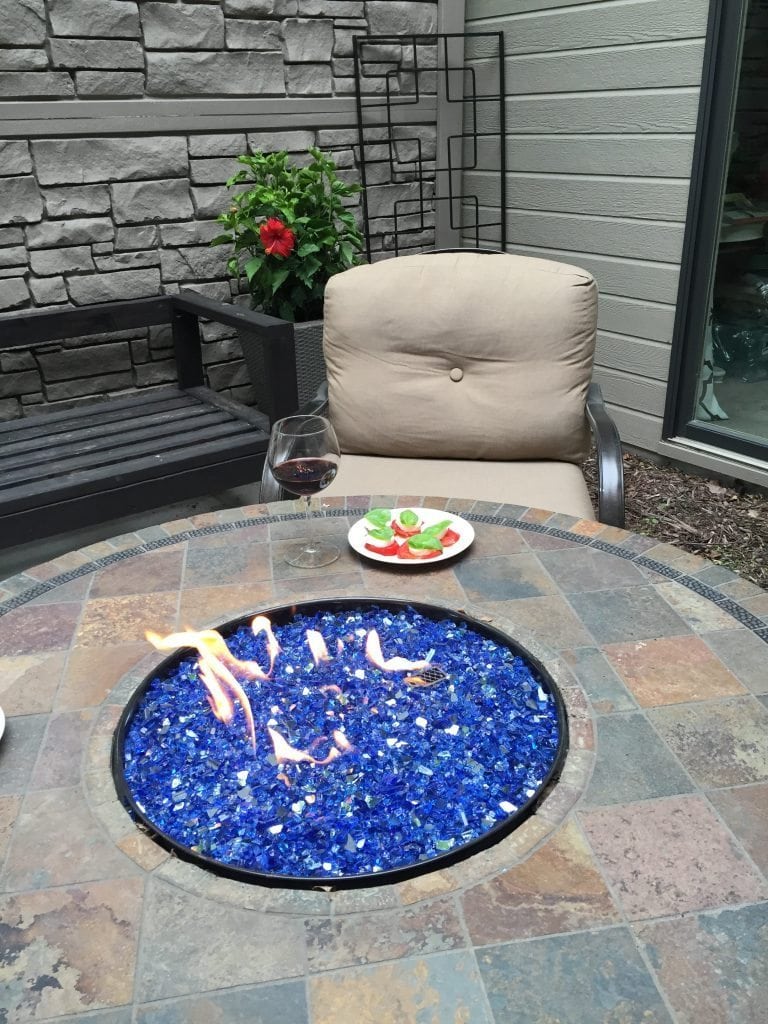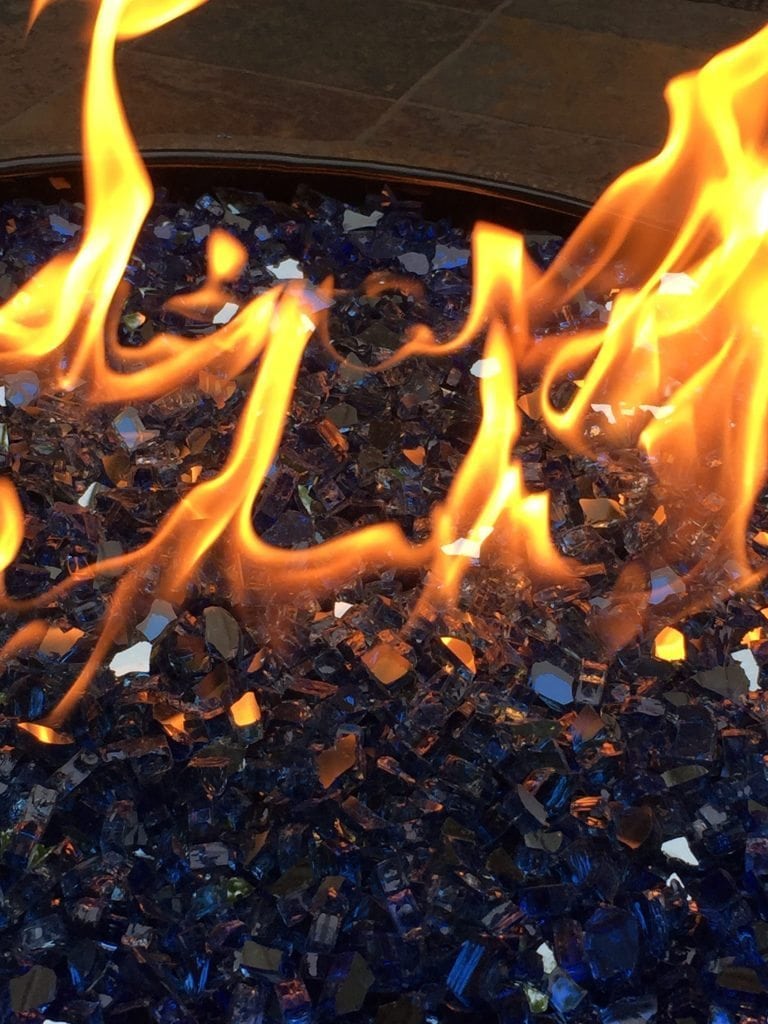 Tomorrow I have a fun outdoor design board to share with you and I'll be announcing the winner of the Home Depot spring cleaning gift pack on Wednesday!
If you would like to follow along on more of my home decor, DIY, lifestyle, travel and other posts, I'd love to have you follow me on any of the following:
Pinterest / Instagram / Facebook / Twitter / Bloglovin' / Google
disclosure: some affiliate links used