This is a sponsored post written by me on behalf of At Home. All opinions are 100% mine.
You may recall I shared my potted herb garden a few weeks back, along with some amazing planter finds from at At Home. Although I mostly purchased planters (I'll be sharing more within another week or so), I found so many other great items that I wanted to share with you. A few of which may be added to our backyard once I officially finalize all of our plans.
Today I'm sharing a coastal inspired patio design board. I couldn't love each of these pieces more!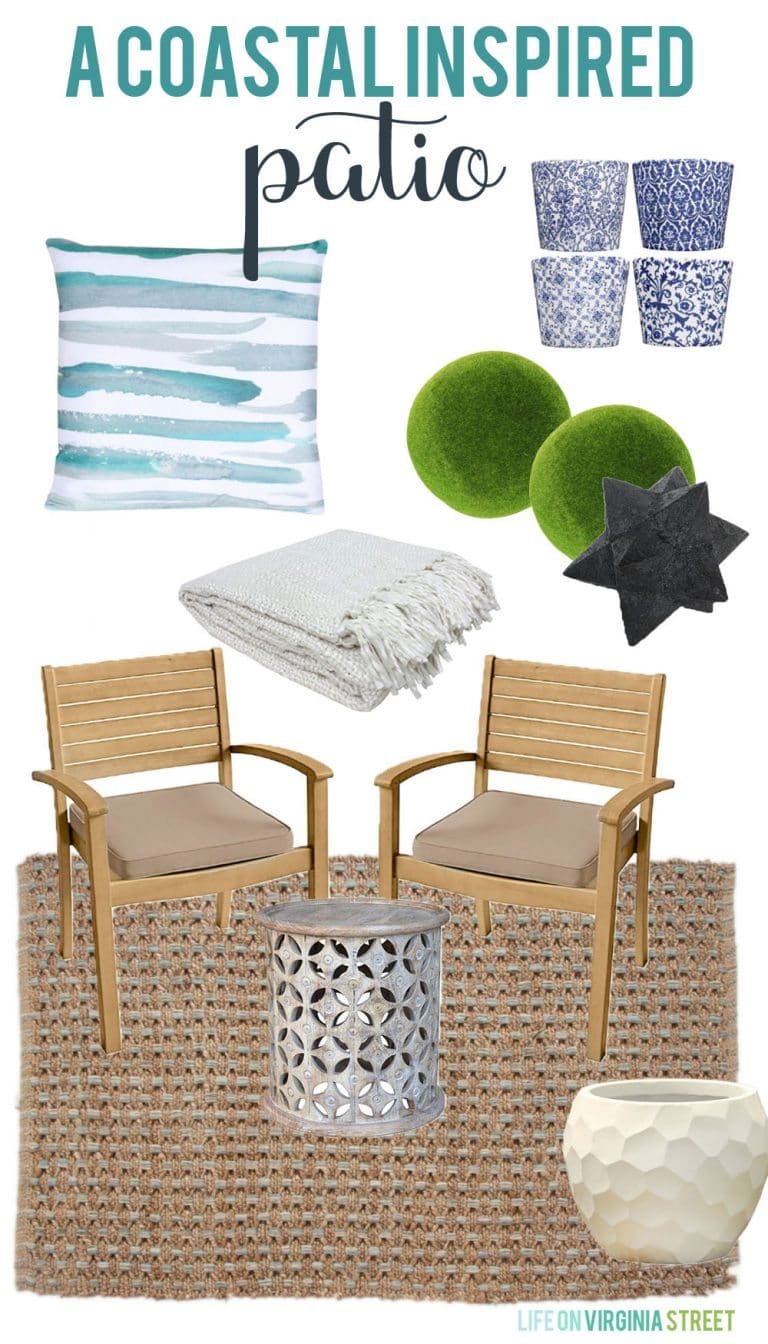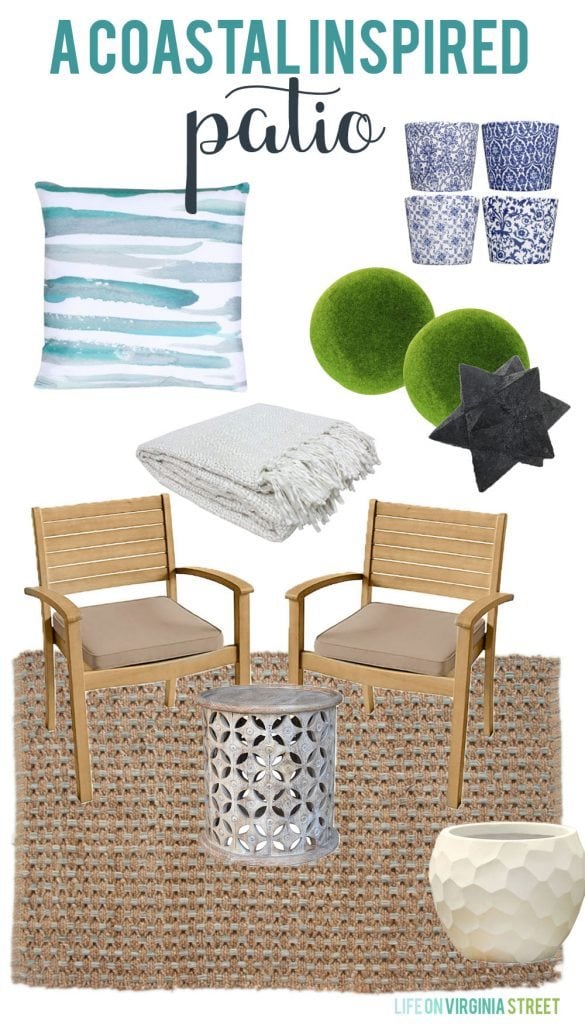 Rug | Side Table | Watercolor Pillows | Throw | Mini Pots | Patio Chairs | Star Sculpture | Moss Balls | Planter 
Don't you just love the overall look? I'll share a few more details on each of the pieces I selected in the design board below. Rug – This 8'x10′ outdoor blue and jute rug is a killer price for this size and the texture and detail is beautiful! It would make the perfect foundation for any outdoor space.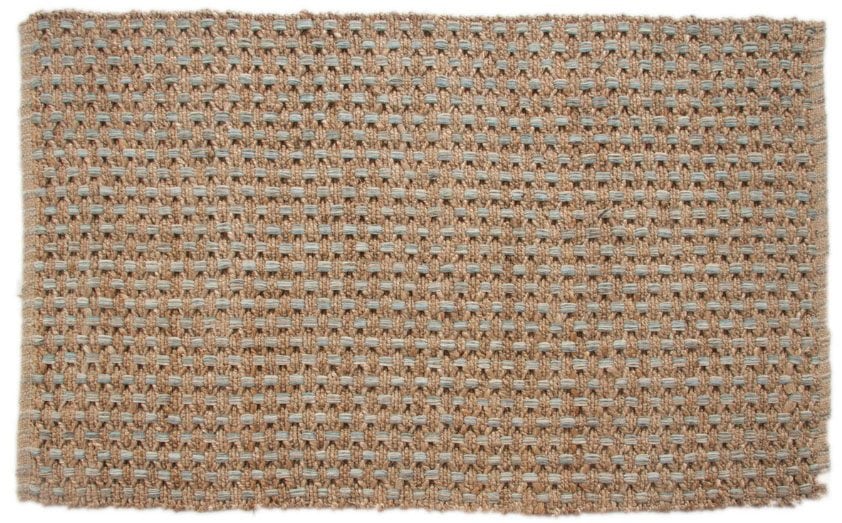 Side Table – I can't get enough of this side table, and honestly think it would be equally as beautiful in an indoor setting. The wash and the carved mango wood details are unique and so beautiful!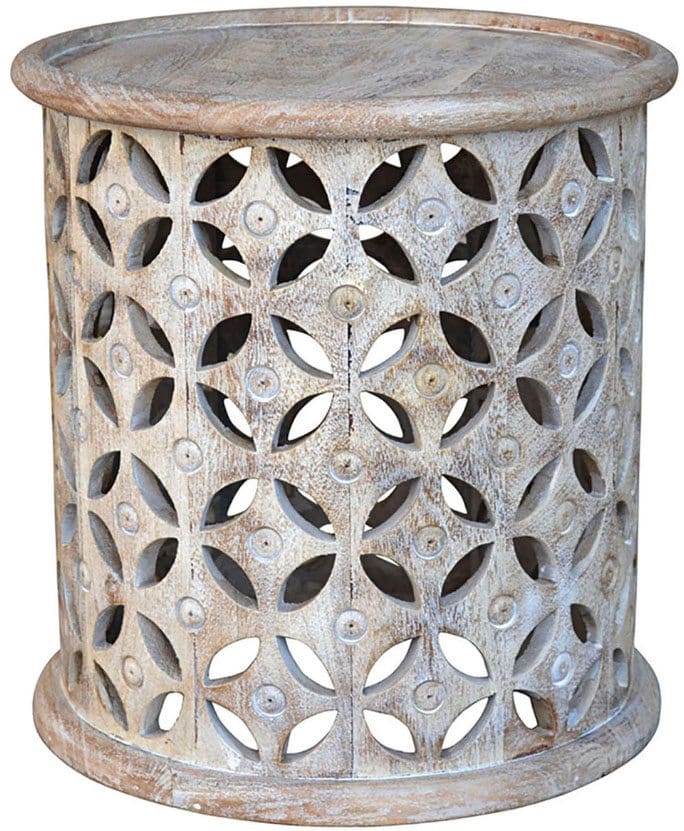 Watercolor Pillows – This one's obvious. Watercolors in water-like colors? Sold in a heartbeat. I love that this would enable you to also bring in other pillows in any of the shades you find in the pillow – anywhere from a deep teal to silvers to pale blues. Even a rich navy would look great with it!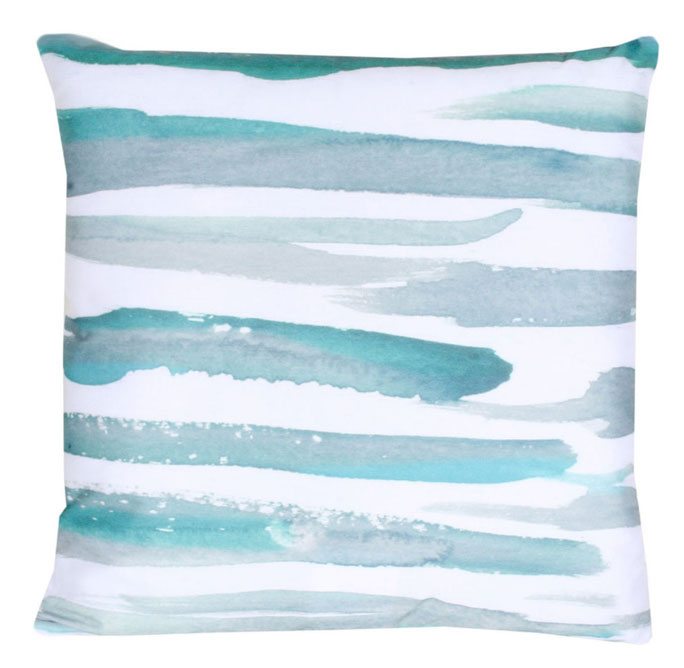 Throw – With the humidity and heat in Omaha summers, we tend to spend a lot of time outdoors in the spring and fall (or summer evenings) when the temps have dropped a bit. That's why outdoor throws are a must in our household and I love the texture on this one!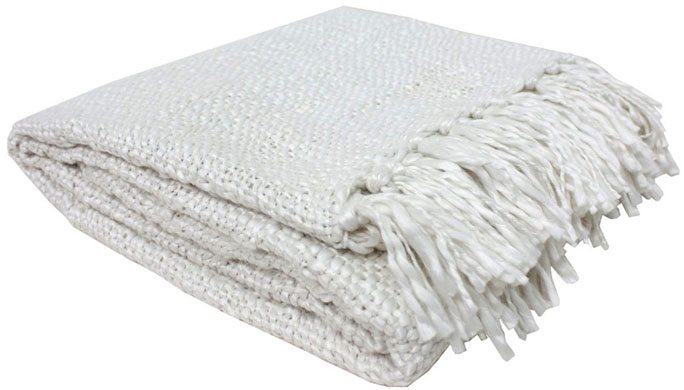 Mini Pots – I absolutely love the patterns on this little pots and think they would be perfect for citronella candles – or filled with little plants. I think greenery looks so good next to blue and white planters. I see these in an outdoor tablescape or vignette.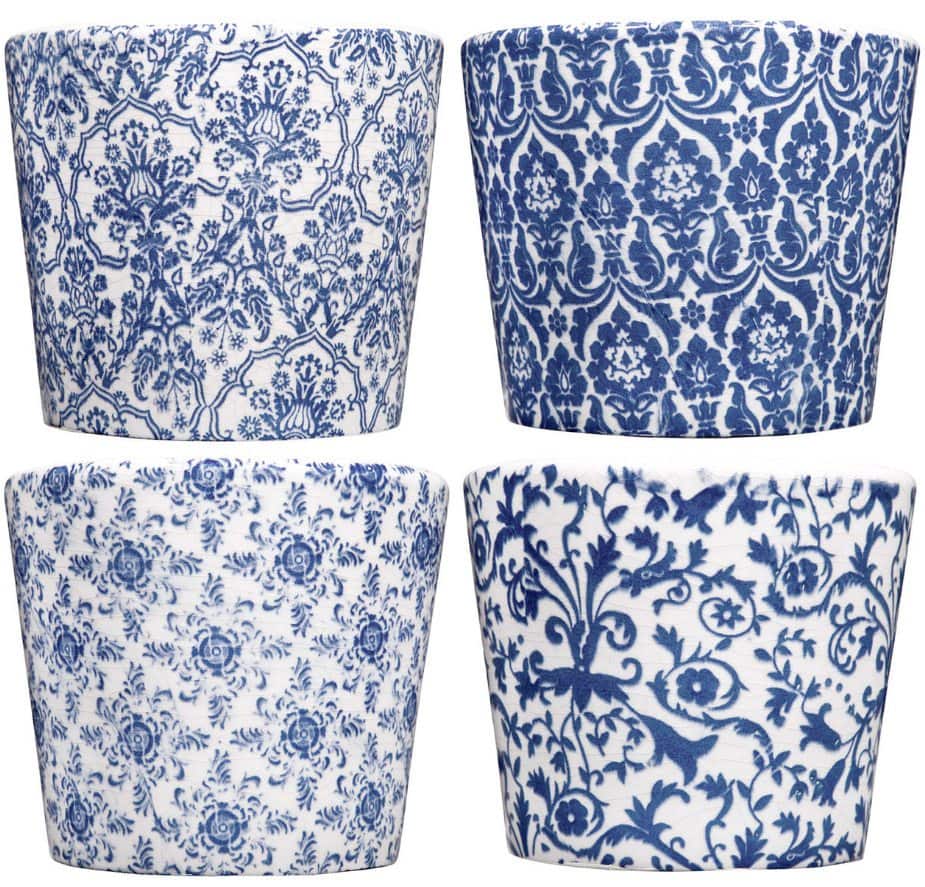 Patio Chairs – I love these eucalyptus patio chairs, and maybe more so, the fact that there are so many items that coordinate with them (a customizable sectional, an umbrella, an ottoman, etc.). They are the perfect neutral foundation for most decor elements!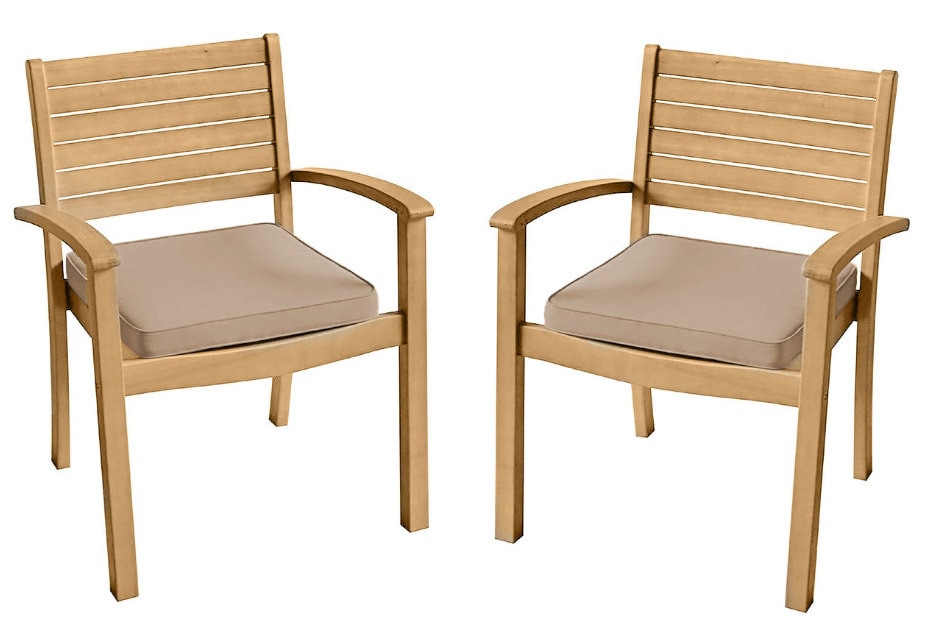 Star Sculpture – I'm a huge fan of star shapes and I loved the organic feel to this particular one. Perfect for tabletop decor.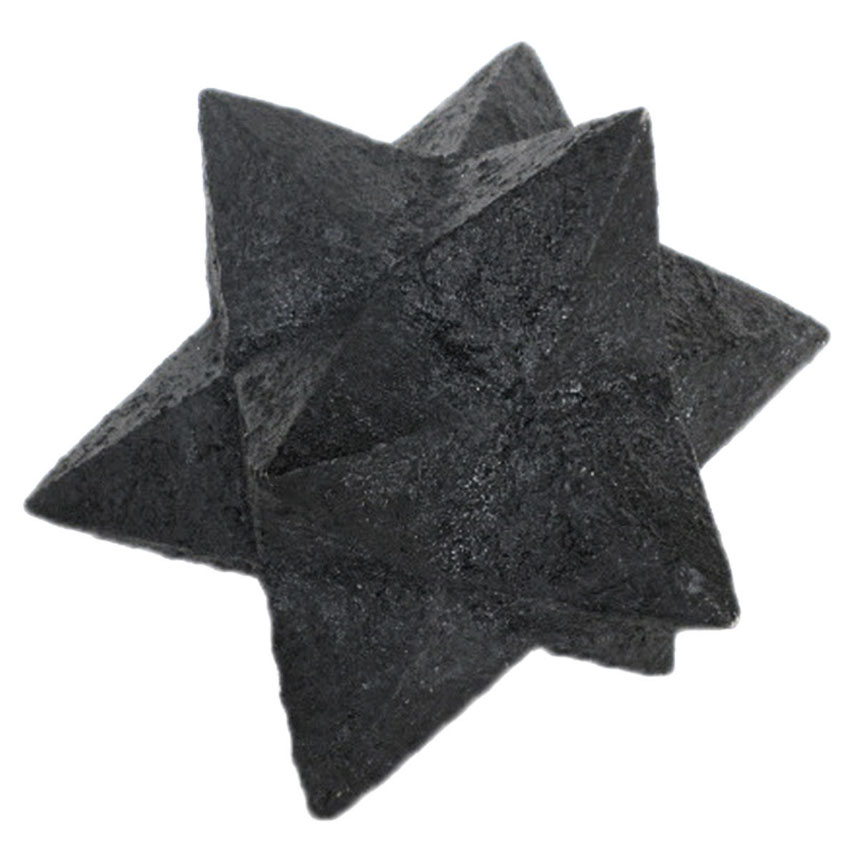 Moss Balls – These come in two different sizes and I think the combination is perfection. You know I always need some green in my spaces!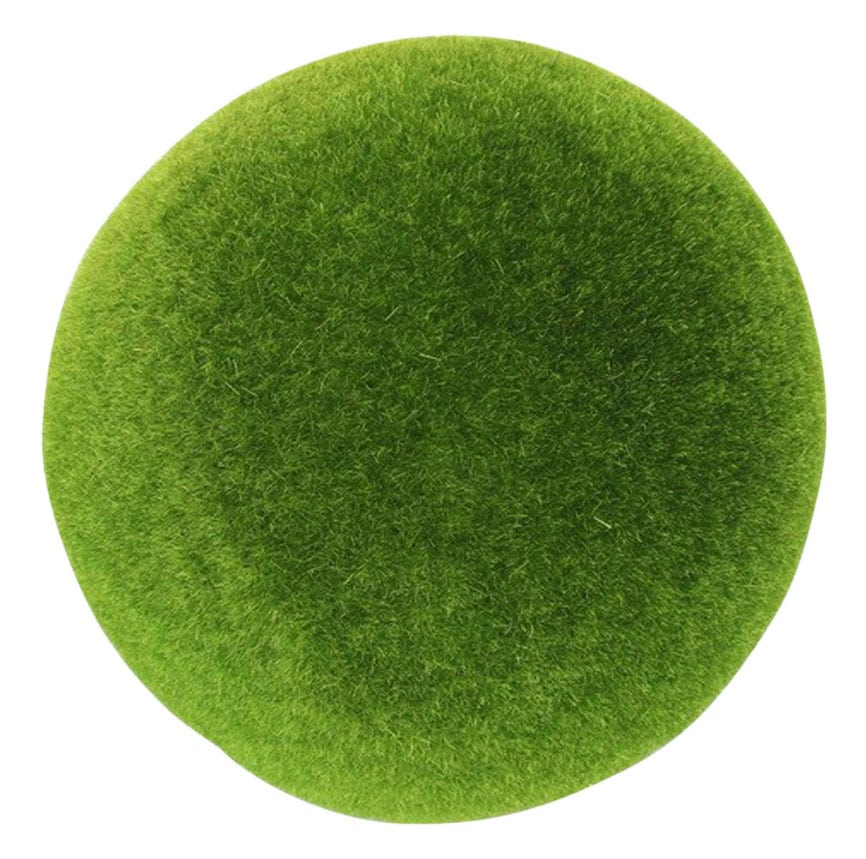 Planter  – I love a good planter, and this round hexagonal-type look is perfect. Fill it with herbs or your favorite flowers and it will add character to any outdoor space!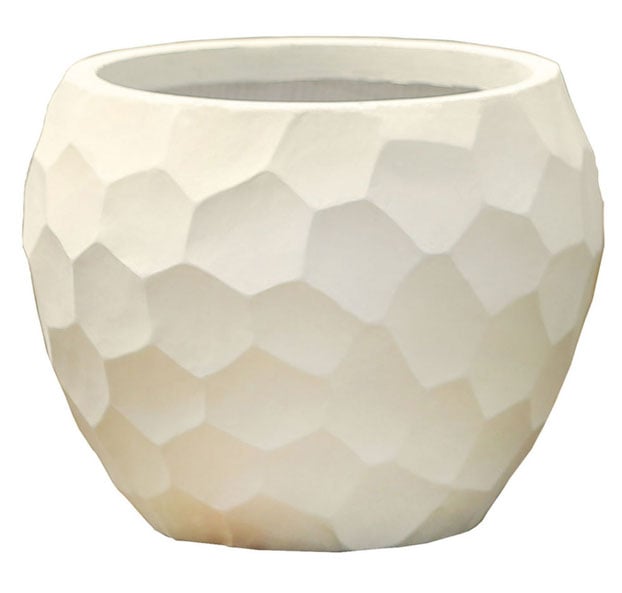 I hope you enjoyed this coastal inspired patio design board! If you're looking for even more outdoor inspiration, be sure to check out At Home Patio, Outdoor Entertaining, and Outdoor Decor Collections. So many beautiful items for the perfect outdoor setting! Are you as excited for summer as I am?
If you would like to follow along on more of my home decor, DIY, lifestyle, travel and other posts, I'd love to have you follow me on any of the following:
Pinterest / Instagram / Facebook / Twitter / Bloglovin' / Google