I hope you all had a nice Mother's Day weekend! Here's a bit of what we were up to this past week.
This post contains affiliate links for your shopping convenience. Click here to read my full disclosure policy.
Home Projects & Updates
I finally found the motherload of palms at Lowe's last week. Each year, I never know what I'm going to use in the center of my big planters until I get out and see what's available (and will be the most cost-effective). Last year it was hibiscus topiaries, this year, it's palm trees! I knew I had to get what I could find before Mother's Day or things start getting super picked over around here and I have to run all over town to even find anything.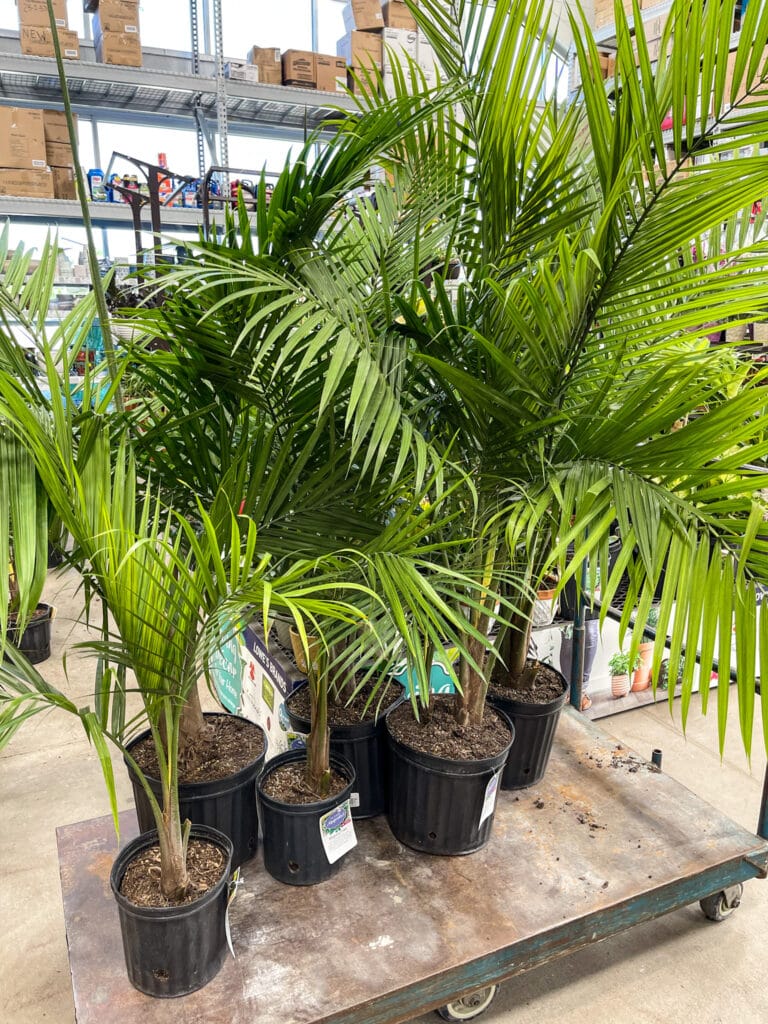 I also found some really pretty varieties of wave petunias and two large mandevilla trellis topiaries to use in my planters! I might gravitate towards blues and neutral in my decor, but I love all the bright colors when it comes to my planters!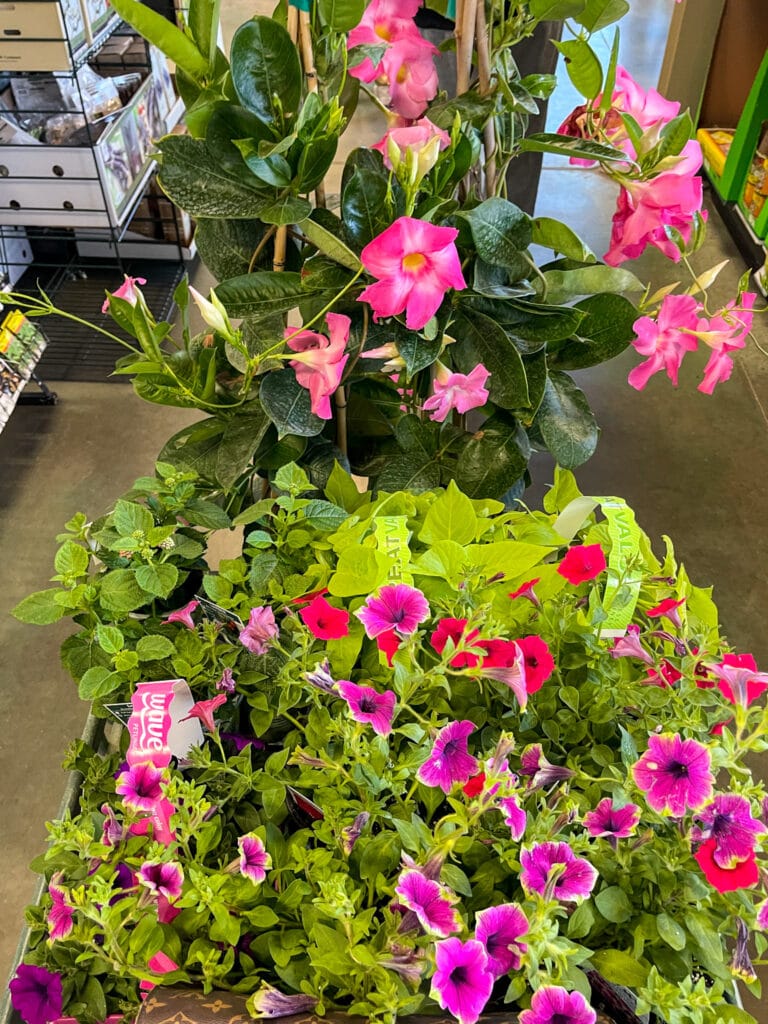 Our weather has been ridiculous these past few weeks, with far too many nights dipping into the 30's. It has made me nervous to plant too many items. But, I was finally able to get all the palms placed Friday morning before I had to leave town. They can tolerate down to 40 degrees so I'm hoping it's close enough and they get through this week unscathed! I also finished the planter in between the garage doors. I used three colors of petunias and two sweet potato vines. They don't look like much now, but I applied my favorite fertilizer and they'll be looking really good in no time! I'll keep you posted.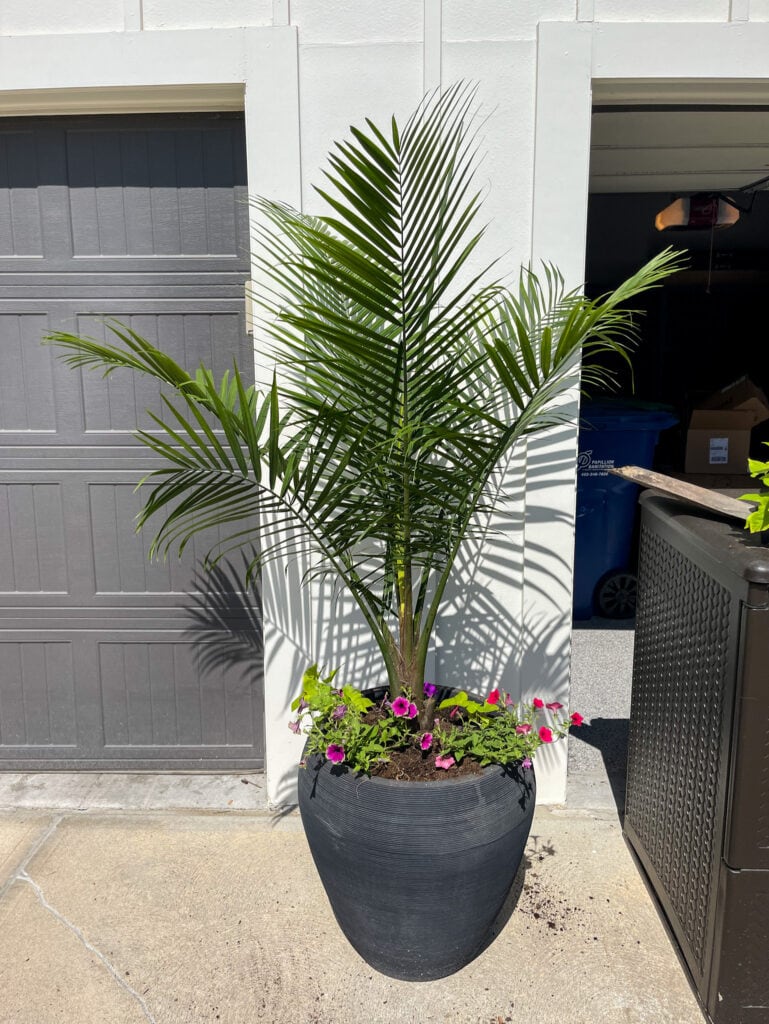 I'm planning to share more of the details on our next big project around here this week! I know many of you have already guessed what it is, but I'll be sharing tons of details, design boards and more! I'm putting it in writing today so I hold myself accountable and get it done!
Top Sellers Of The Week
Following are the top sellers of the past week across all of my channels. Links to each item are below the graphic.
Around Town & For Fun
Thursday and Friday, I virtually attended the Better Homes & Gardens Stylemaker Event. They did a great job coordinating everything virtually, although it wasn't quite the same as seeing everyone face to face in New York! I made the recommended cocktail for the event and it was really good! Kind of like a boozy, sweet and tart orange julius. Hopefully you can see the recipe below if you're interested in trying it at home!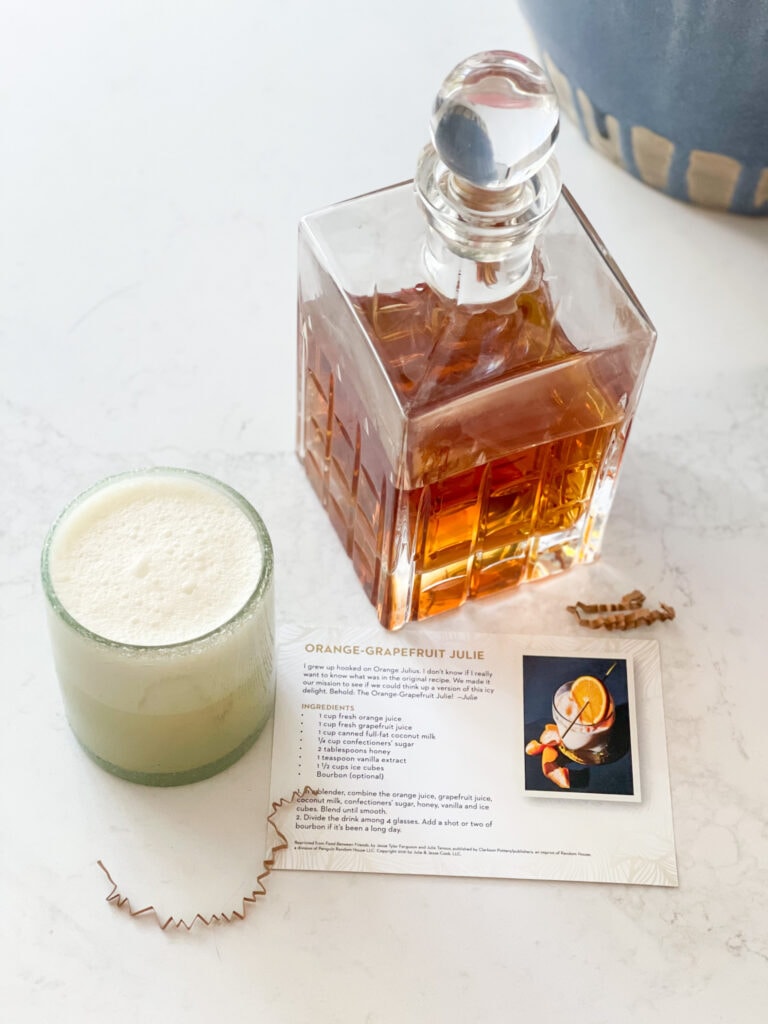 These three are always chasing the sun. Who can blame them?!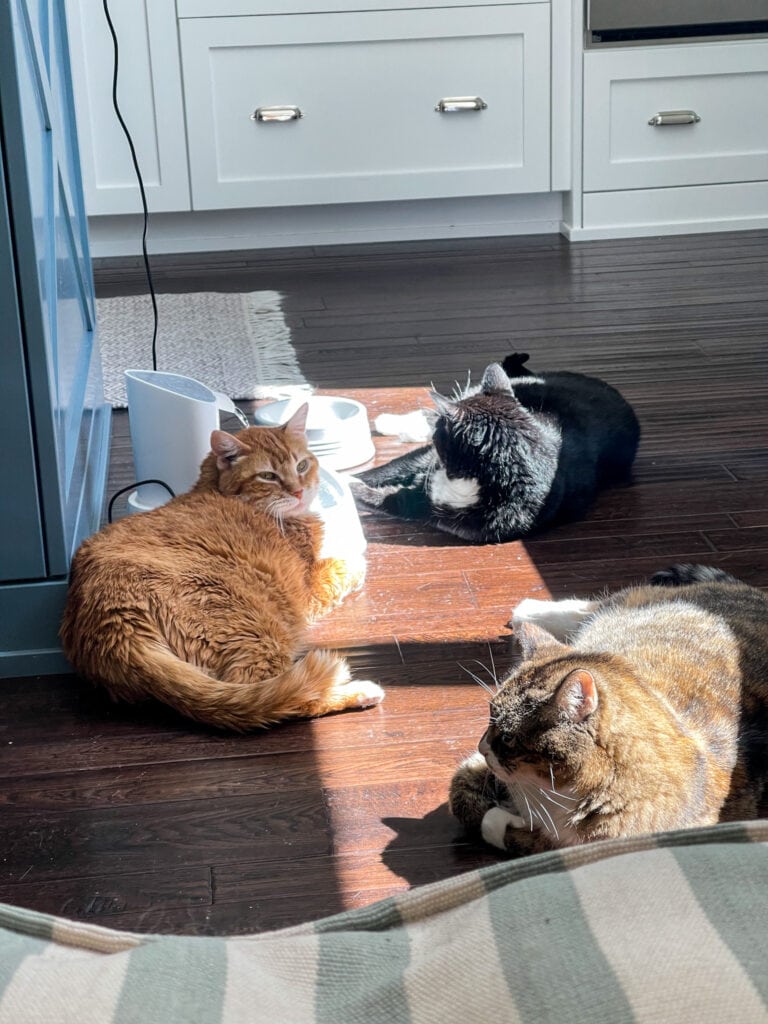 Friday afternoon, my sister-in-law and I headed to Iowa for my niece's bridal shower. We were the hostesses and it was such a fun weekend! Saturday morning, I conned my father-in-law into helping me forage some lilacs for the event. It was 45 degrees and we were both still in our pajamas, but he was a good sport about it! 😉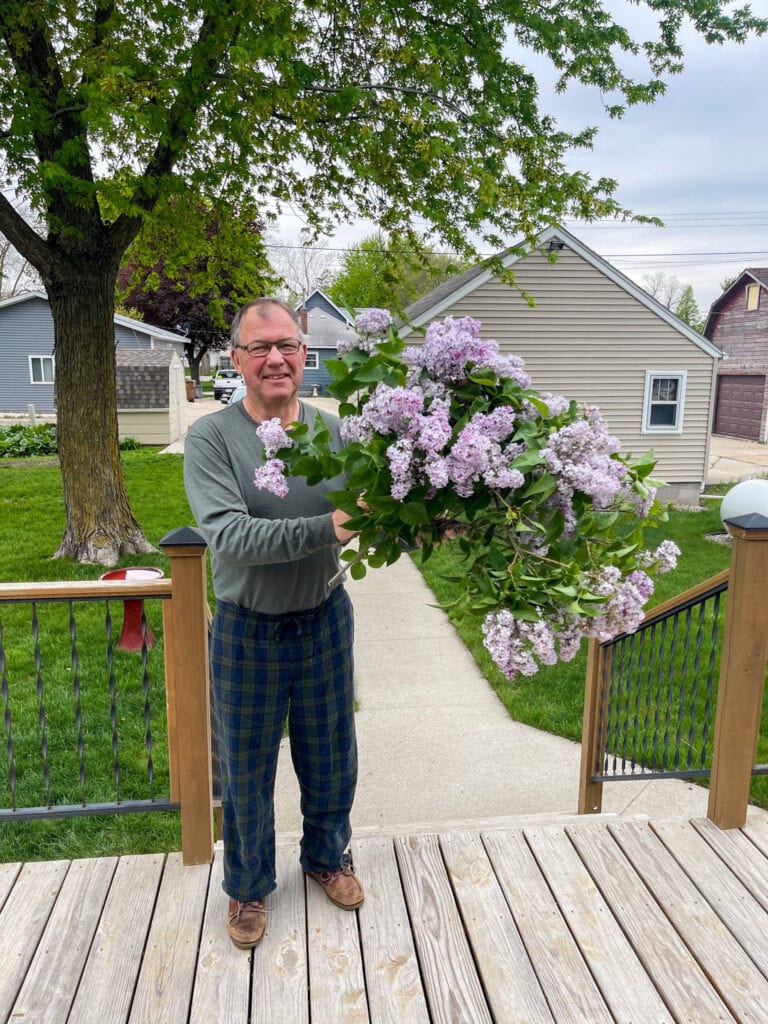 We hosted the shower at my in-laws' church. The bride requested simple, small, and no games! So we hosted a small luncheon with lots of conversation and it was a lot of fun! My sister-in-law handled coordinating most of the decor and I handled the invitation design and getting those all sent out. It all turned out really cute! Here's the beautiful bride-to-be! I can't believe she'll be married in less than a month!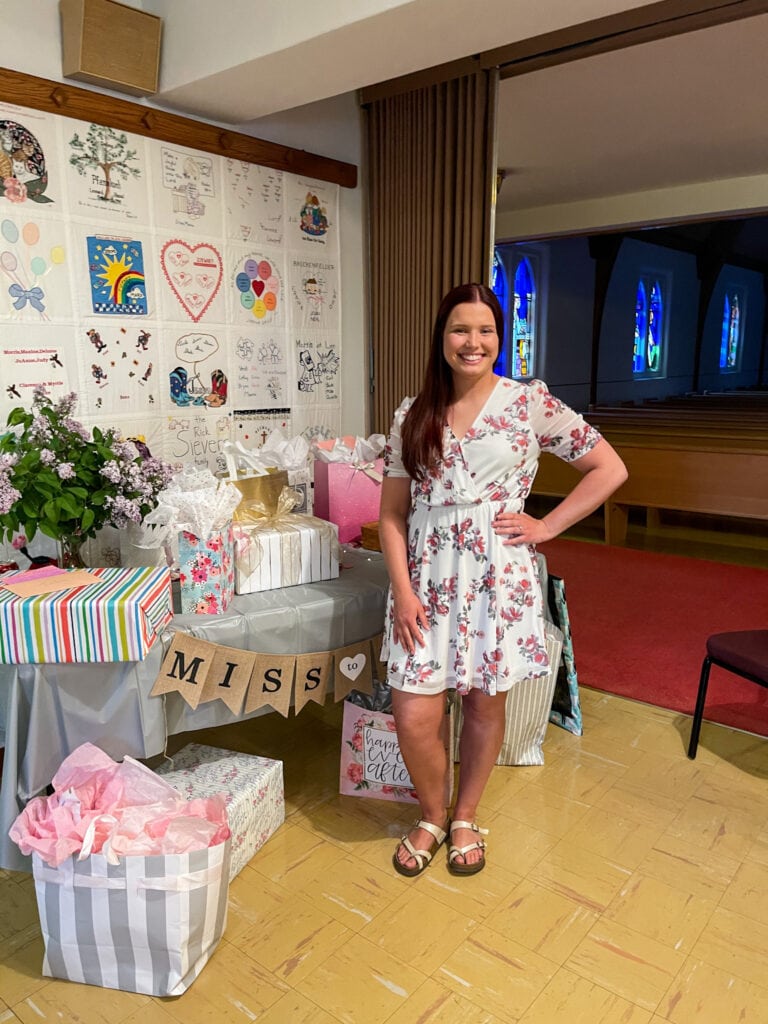 We had everything catered by the local grocery store and my sister-in-law found these cute toppers to dress up the cupcakes. The lilacs made the perfect backdrop for everything so it was definitely worth spending all that time outside freezing 😉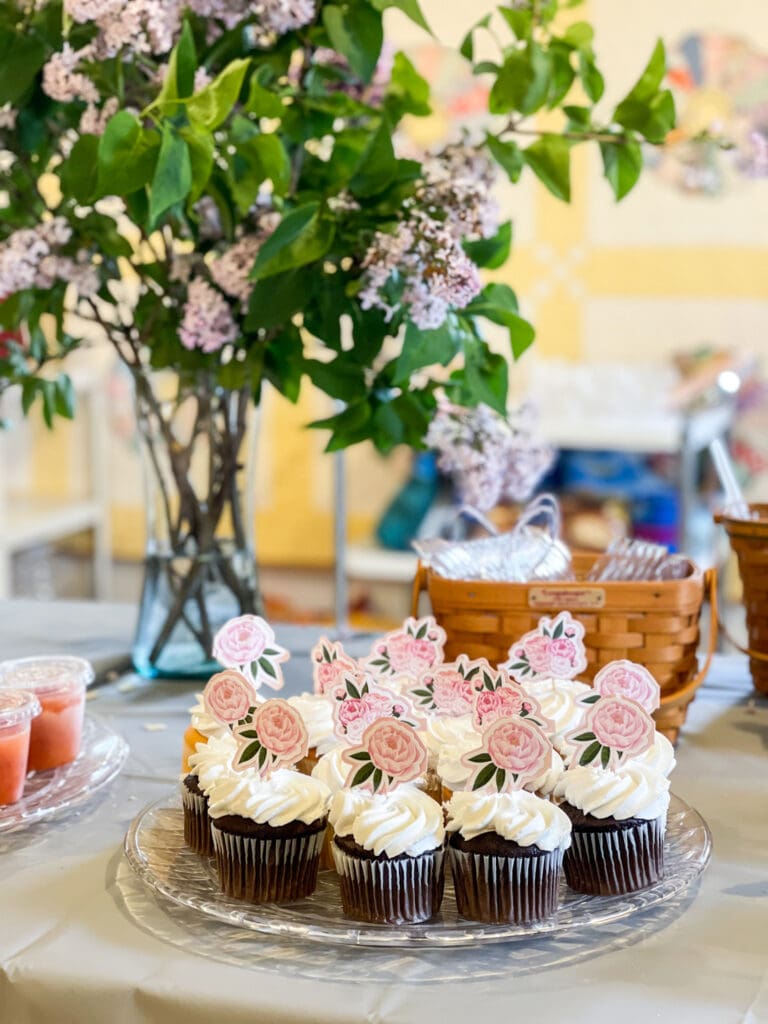 My sister-in-law and I stayed in Iowa through Sunday morning. It was a pretty lazy afternoon after that once I got home. Lots of bingeing The Crown and the cats weren't sad about that at all!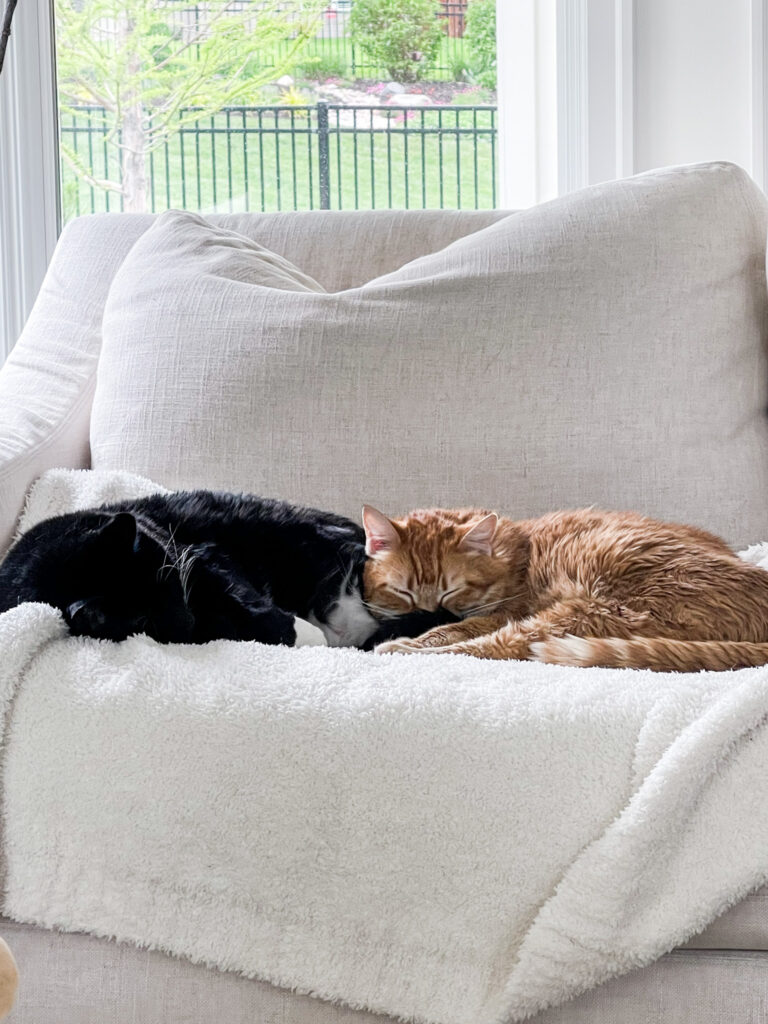 It's another busy week around here as we plan to head to Utah late next week for a wedding and to see my side of the family! We haven't been back to Utah in nearly a year and a half since we had to cancel our plans last year. So it will be fun to get back again!
Recent Buys & Sales
Following are the sales from the weekend that are still going strong.
I hope you all have a great week!
If you would like to follow along on more of my home decor, DIY, lifestyle, travel and other posts, I'd love to have you follow me on any of the following:
Pinterest | Instagram | Facebook | Twitter
disclosure: some affiliate links used