Good morning! I hope you all had a wonderful Easter weekend! Here's a bit of what we've been up to this past week.
This post contains affiliate links for your shopping convenience. Click here to read my full disclosure policy.
Home Projects & Updates
It was a crazy busy week in our garage last week! Monday, Hello Garage ground out our old floors, poured their new polyaspartic floors, and then came back Tuesday with all the organizational and storage pieces! Kurtis and I then popped out throughout the week as time permitted, and then again half the day Saturday, to unpack the POD and get our garage back in working order! I'm excited to share the big reveal with you guys soon! We still can't believe it's our garage!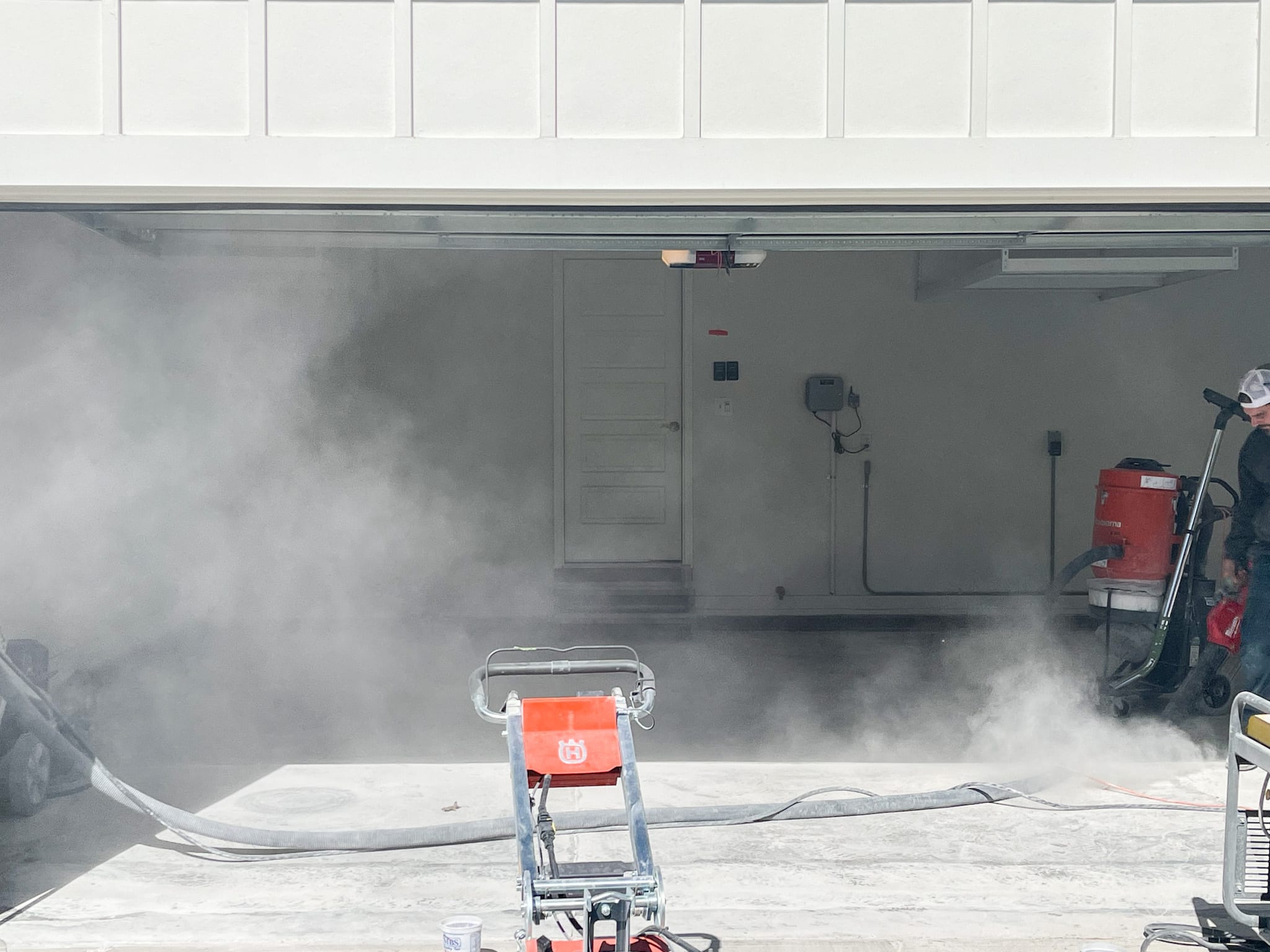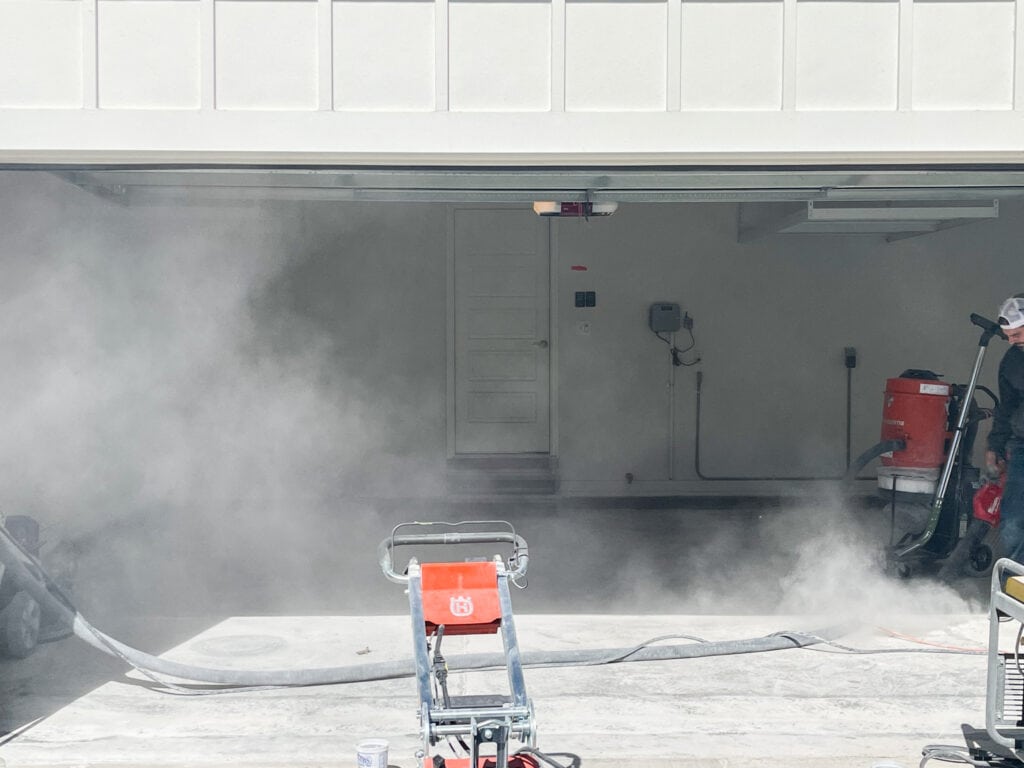 We're only about a week and a half away from opening up the pool for the season, and that makes us both so happy! Although it's a bit early to officially set up all of our pool furniture, we wrapped a lot of it up on Saturday as we continued to empty the POD. The weather has been so beautiful the past few days I'm hoping we can eat dinner out here on our conversation set a night or two this week!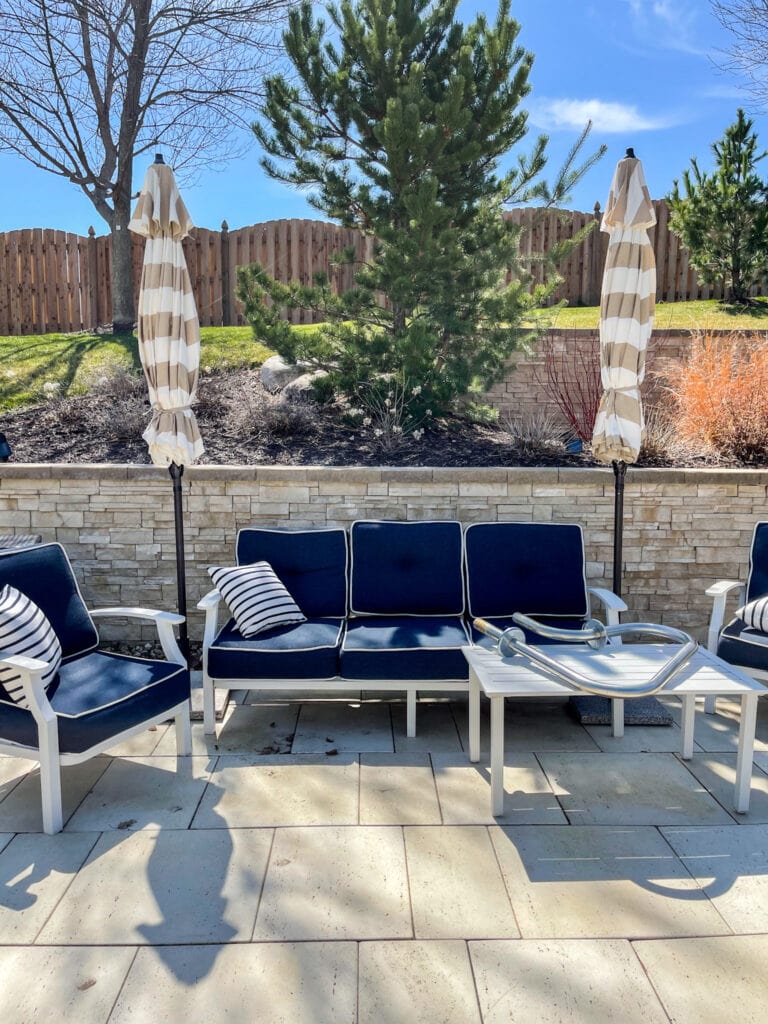 If you saw my Wednesday Watch List last week, you saw I added some spring touches to our entryway.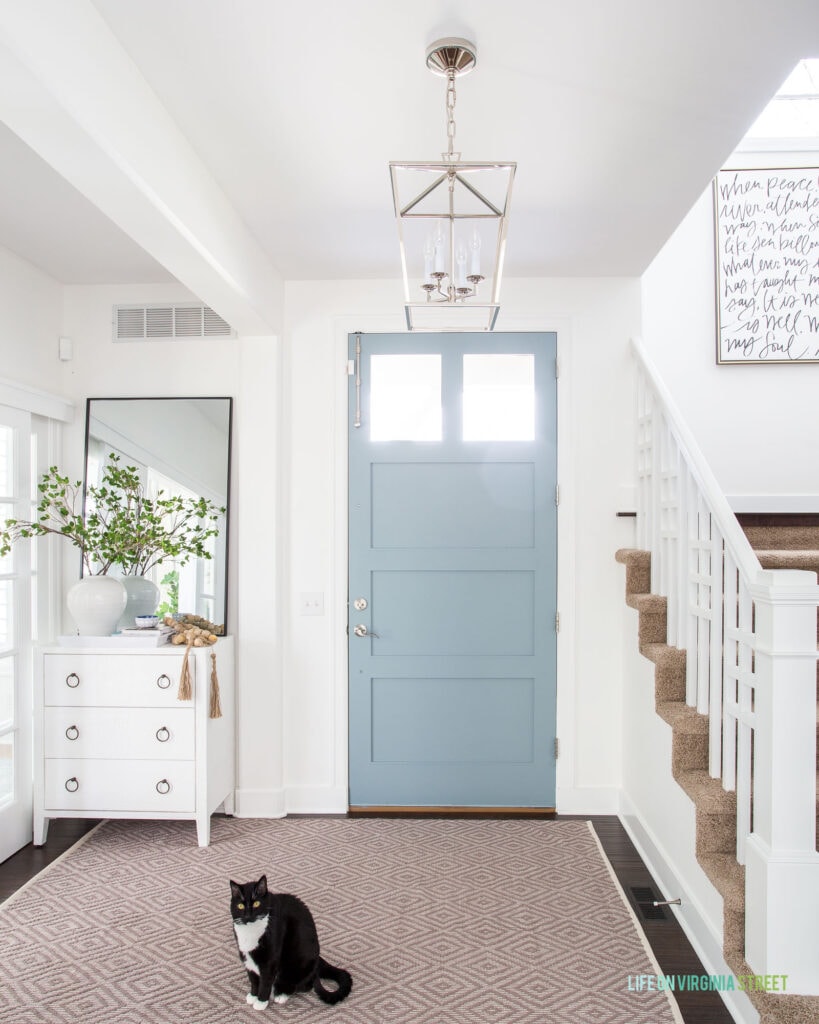 ENTRYWAY SOURCES: Faux Greenery | Diamond Rug | Urn Vase | Tall Mirror | White Raffia Cabinet (also here) | Wood Bead Garland | Lantern Pendant Light | Door Surface Bolt Lock
I did some fabric "testing" over the weekend. If you're ever looking to invest in furniture, I recommend ordering fabric samples whenever you can ahead of time and then putting them to work!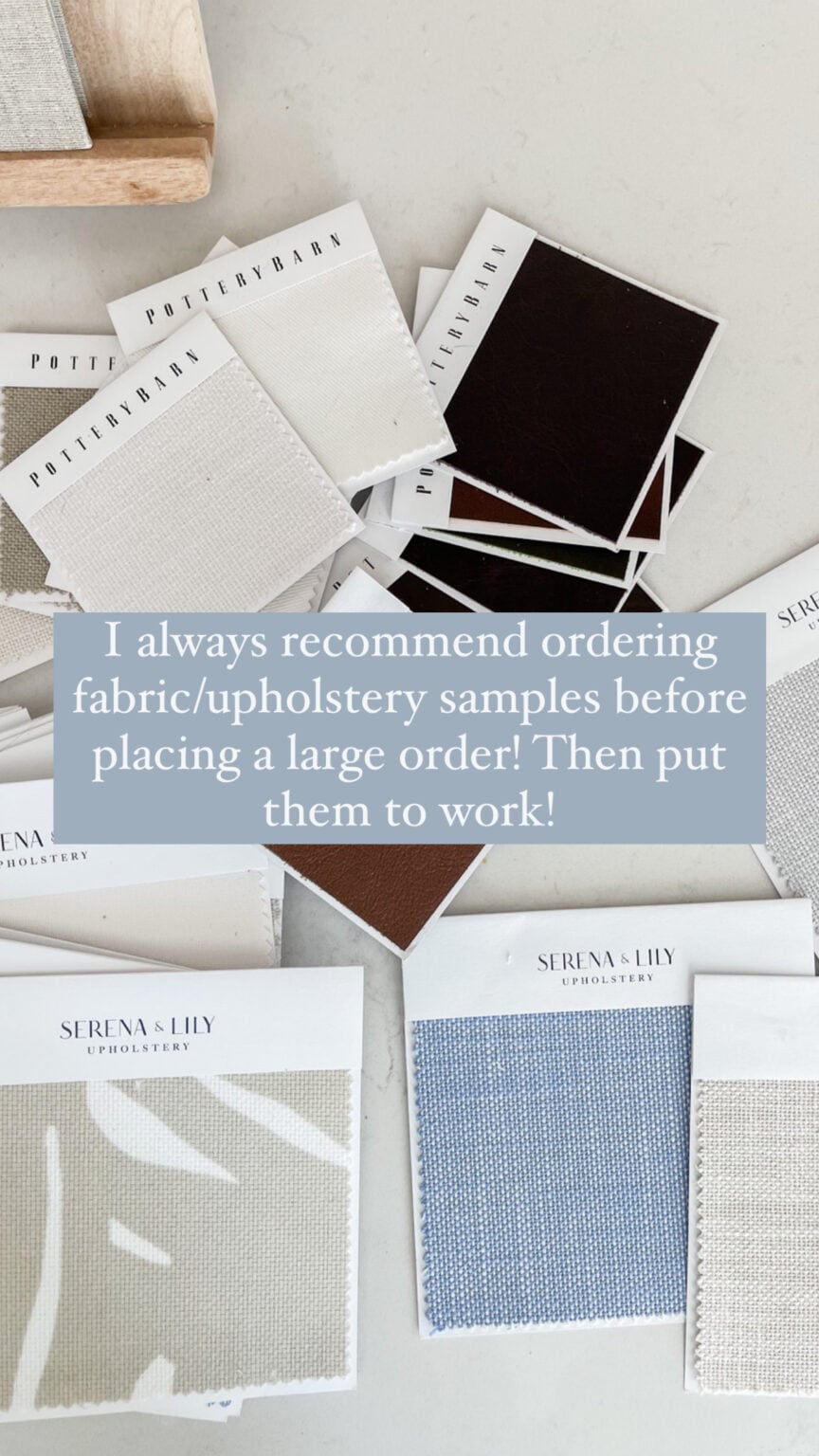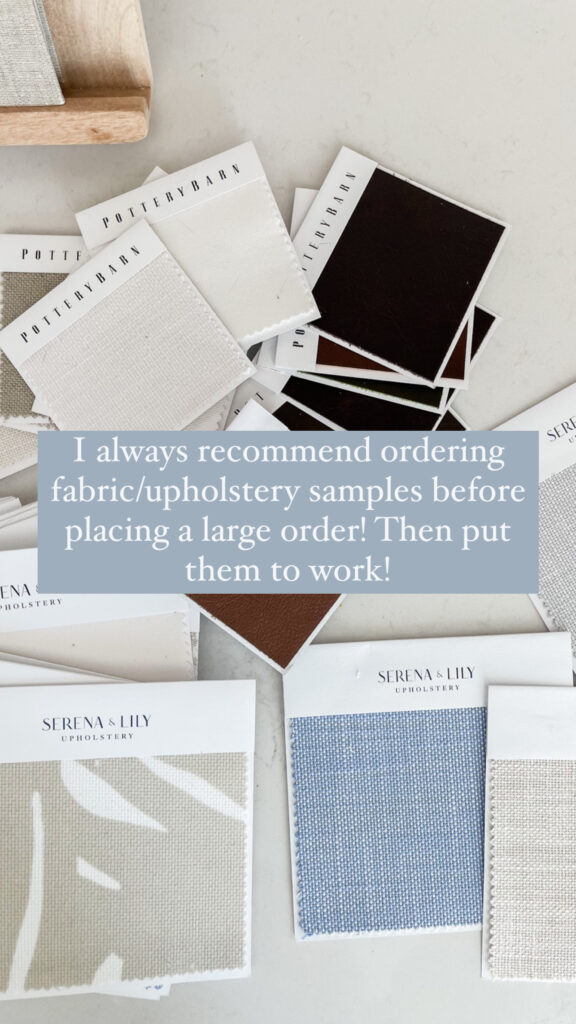 I was really impressed with this Perennials line of fabric at Serena & Lily! I let the red wine soak for about two minutes and it came right up with a paper towel and water.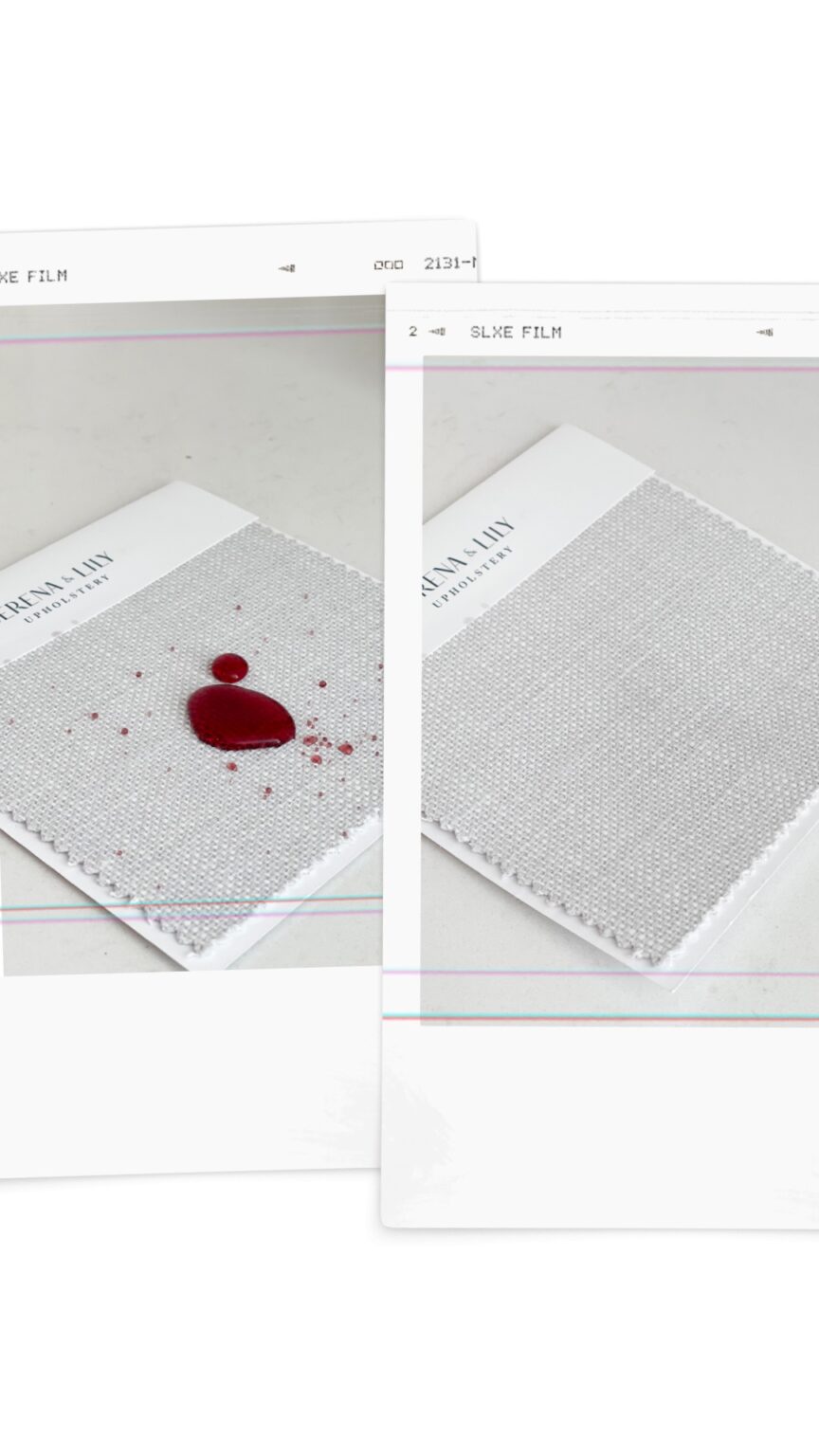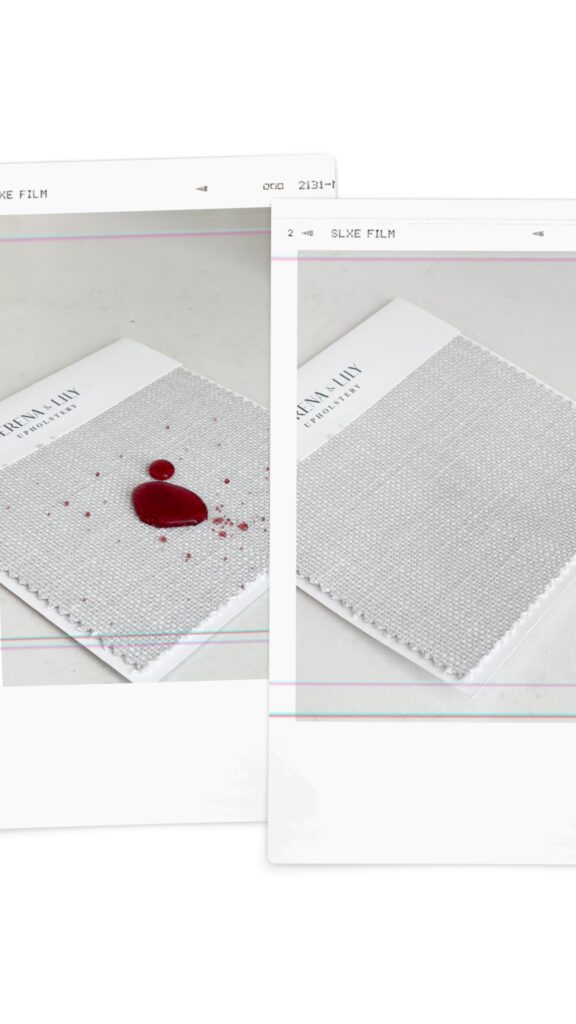 Lastly, TOMORROW I'll be sharing our small guest bathroom remodel reveal! My friend Mandy was able to wrap up photographs on Monday and I got them back later in the week. The post is ready to go and I'm excited for the big reveal!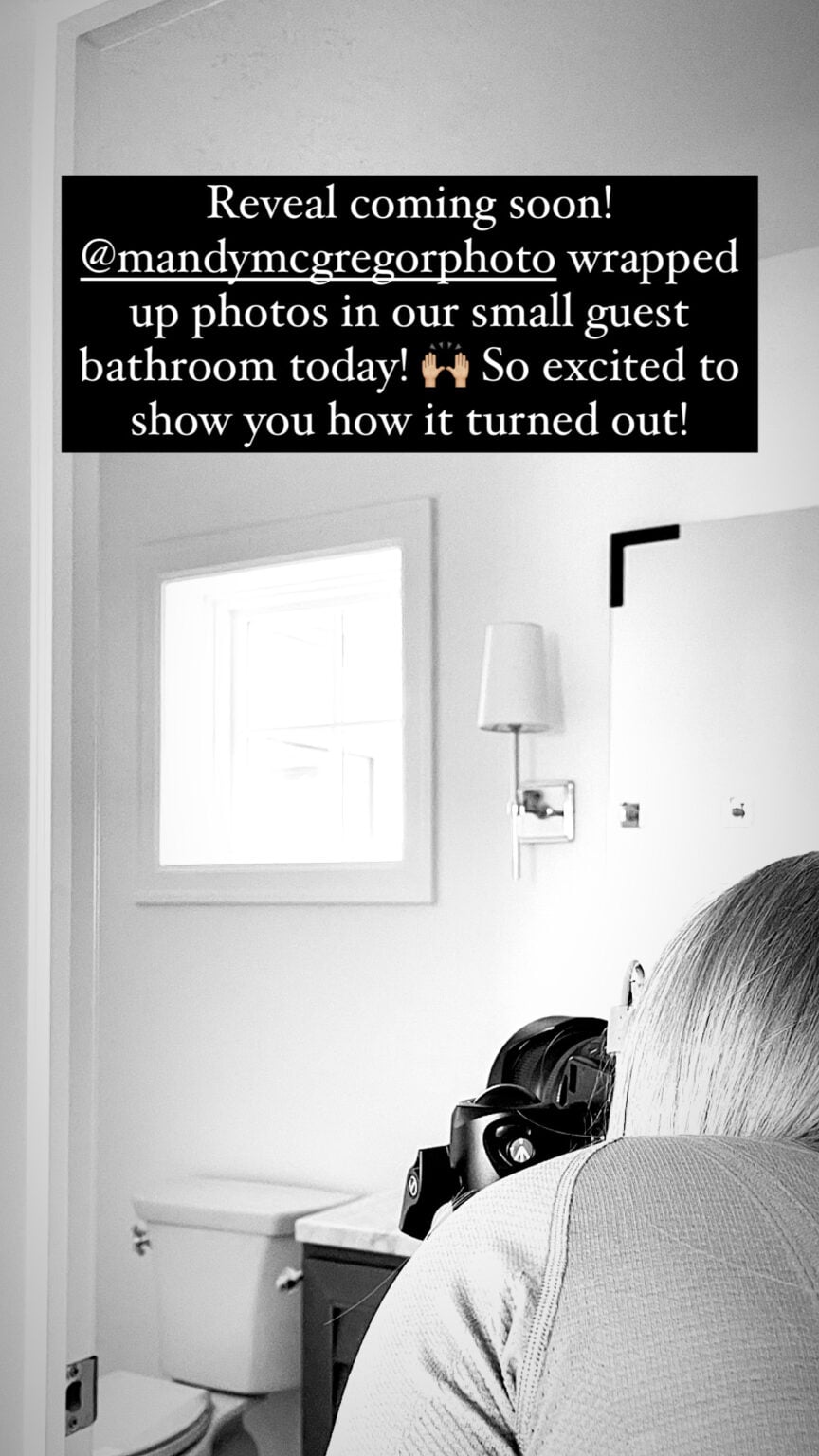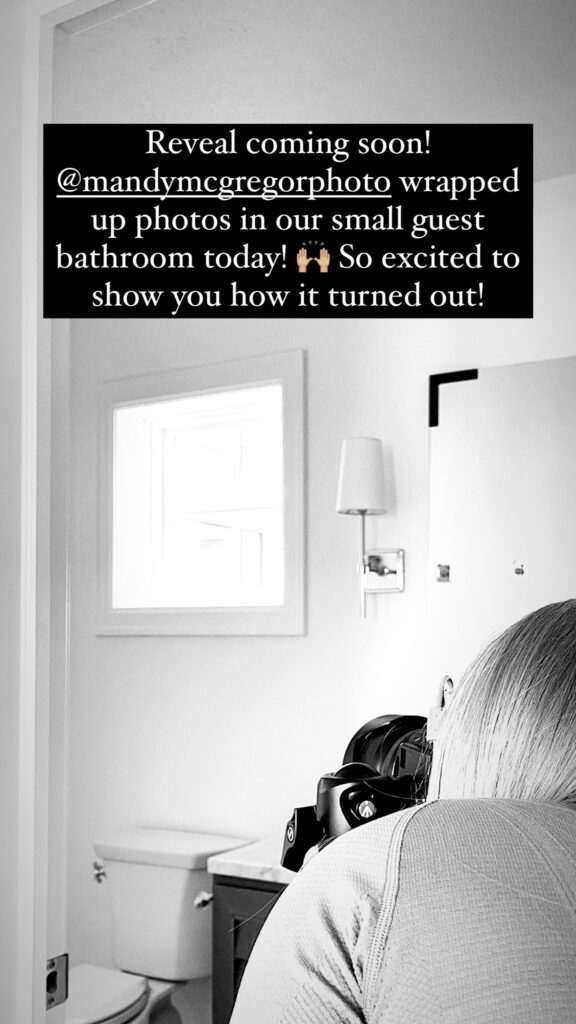 Top Sellers Of The Week
Following are the top sellers of the past two weeks across all of my channels. Links to each item are below the graphic.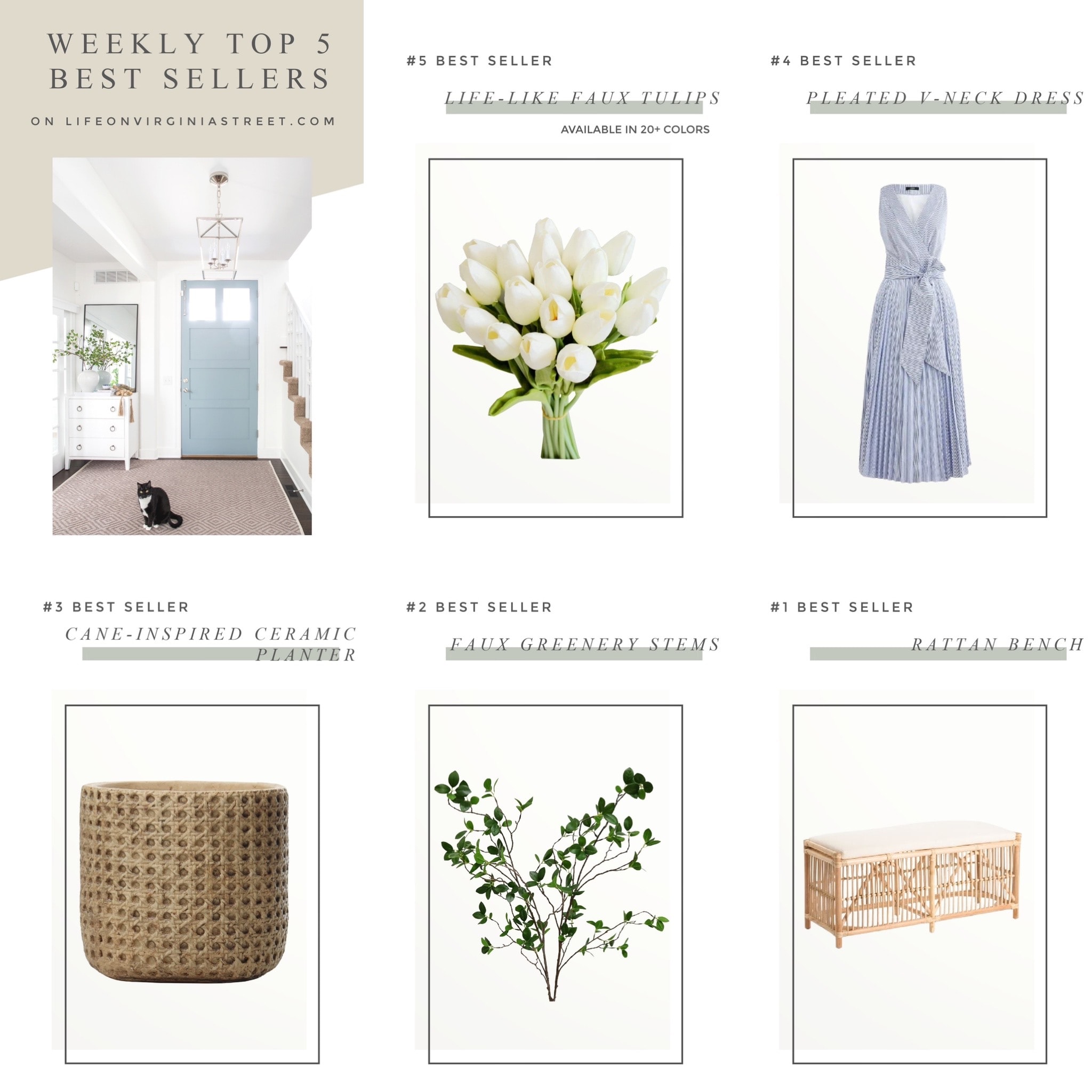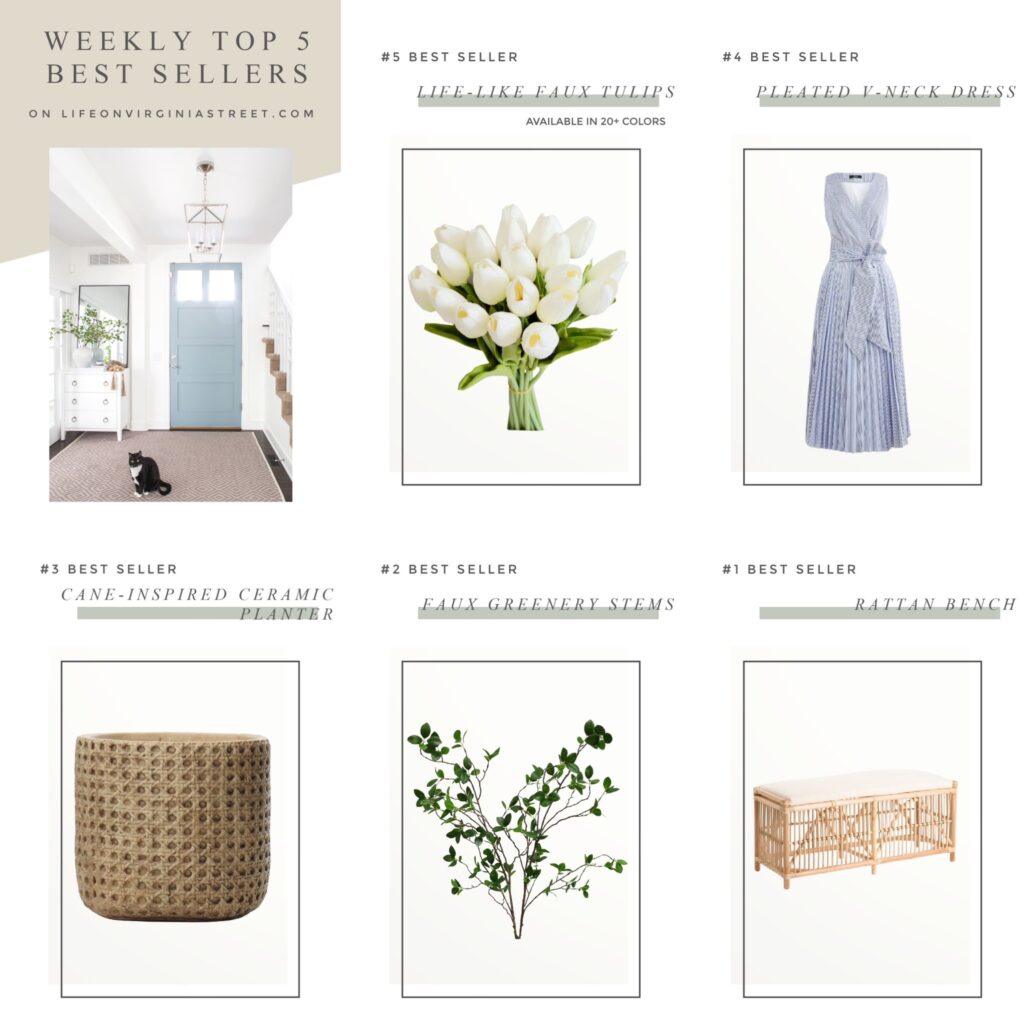 BEST SELLERS (each number is clickable): #5 | #4 | #3 | #2 | #1
There's a really solid chance that those faux tulips are the winner for "items most in my top sellers list for the longest stretch ever"! But they really are that good!
Around Town & For Fun
Kurtis' side of the family came in town for Easter weekend. Half stayed with us and the other half stayed with his oldest sister. It was fun to put those new bathrooms to use for our guests! We hosted dinner at our house Saturday night and had a lot of fun catching up with everyone!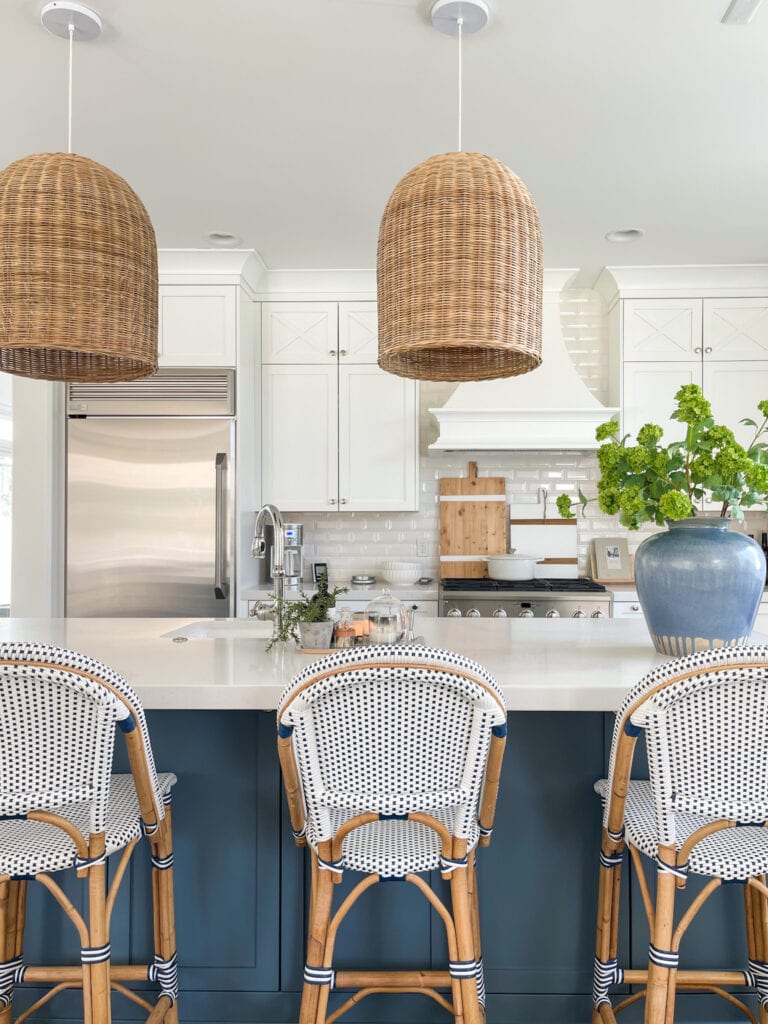 KITCHEN SOURCES: Counter Stools | Basket Pendant Lights | Natural Wood Serving Board | White Serving Board | Blue Vase | Faux Viburnum Stems
The local hot air balloons were showing off and four of them flew right over our house. Kurtis and I are both so used to seeing them, we forget how cool they are for those that don't get to see them frequently!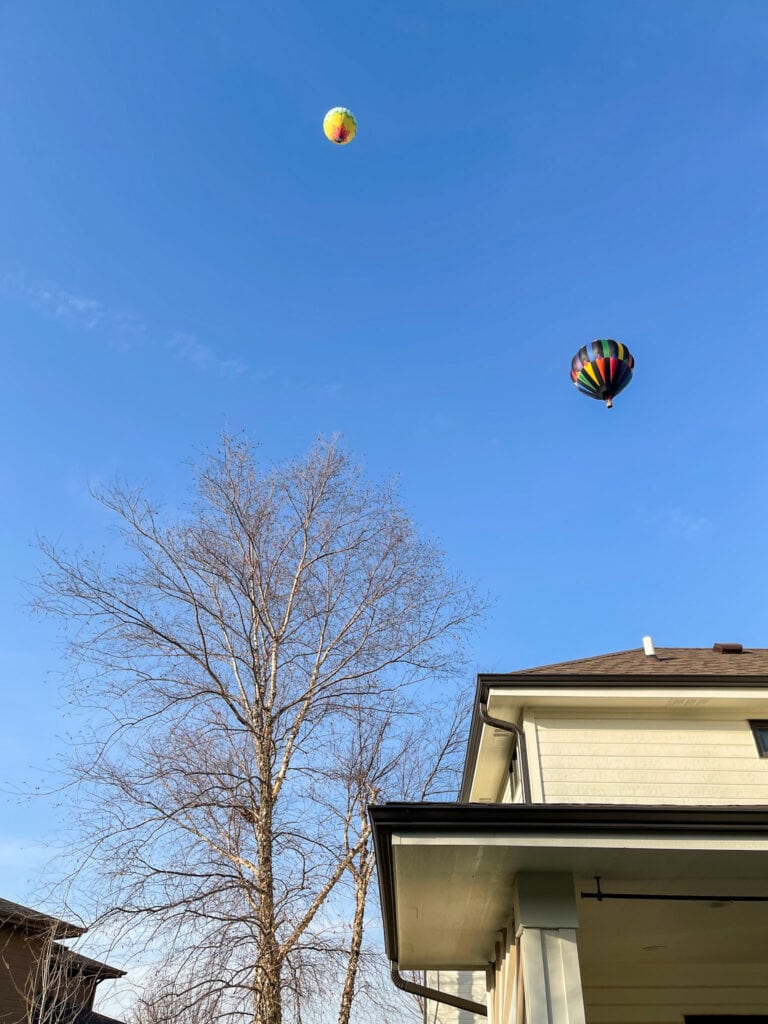 It was so great to get outside and have a meal on a patio again! I could have sat out here all night!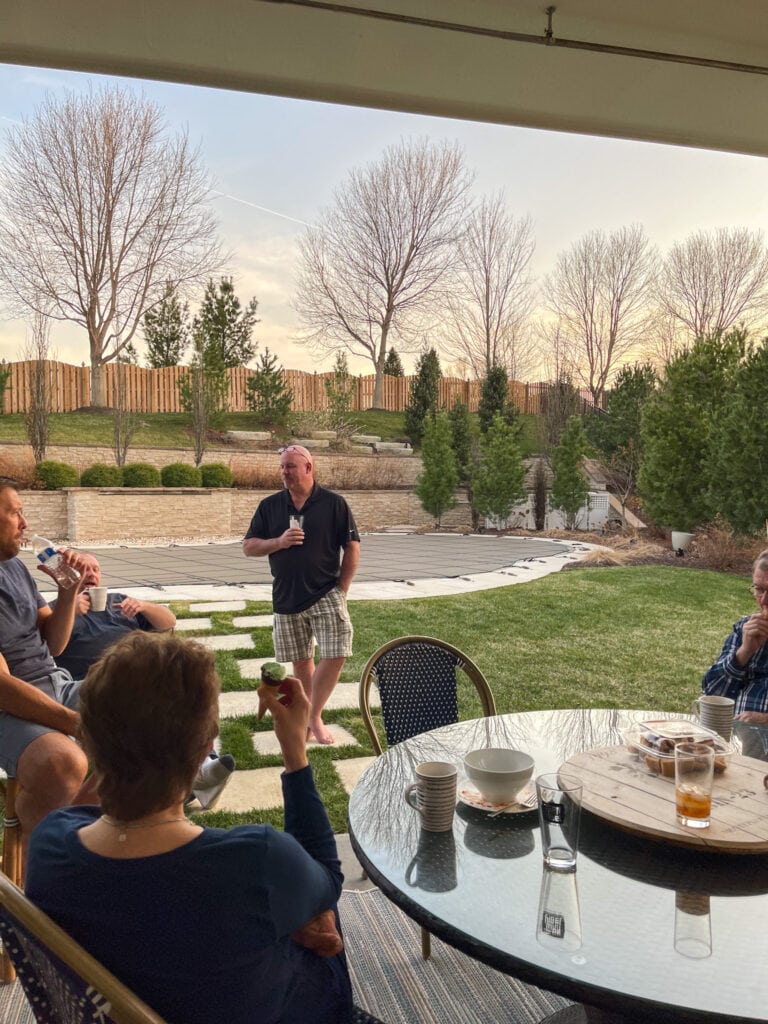 Bailey making a bed out of her litter boxes that arrived. 😉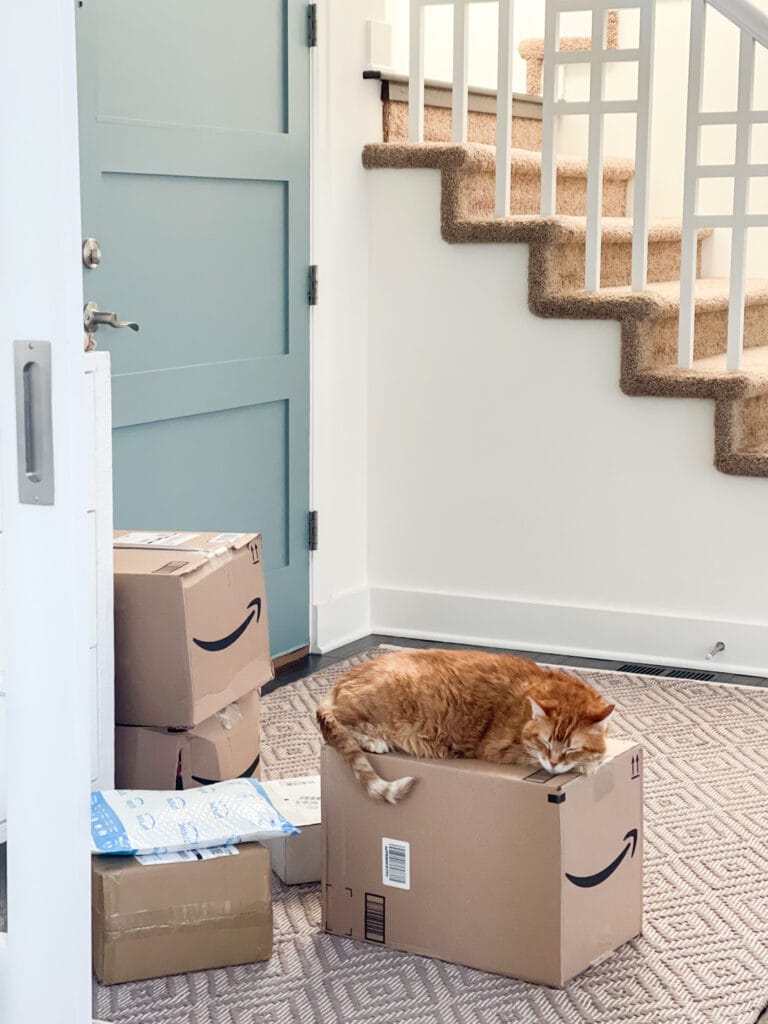 Easter morning, we did online church at my sister-in-law's followed by a big traditional Easter meal. It was an absolutely gorgeous day (we got into the mid 80's!) so we sat outside and chatted for a few hours on their deck, as well. I wore this cute eyelet popover top I've been loving lately.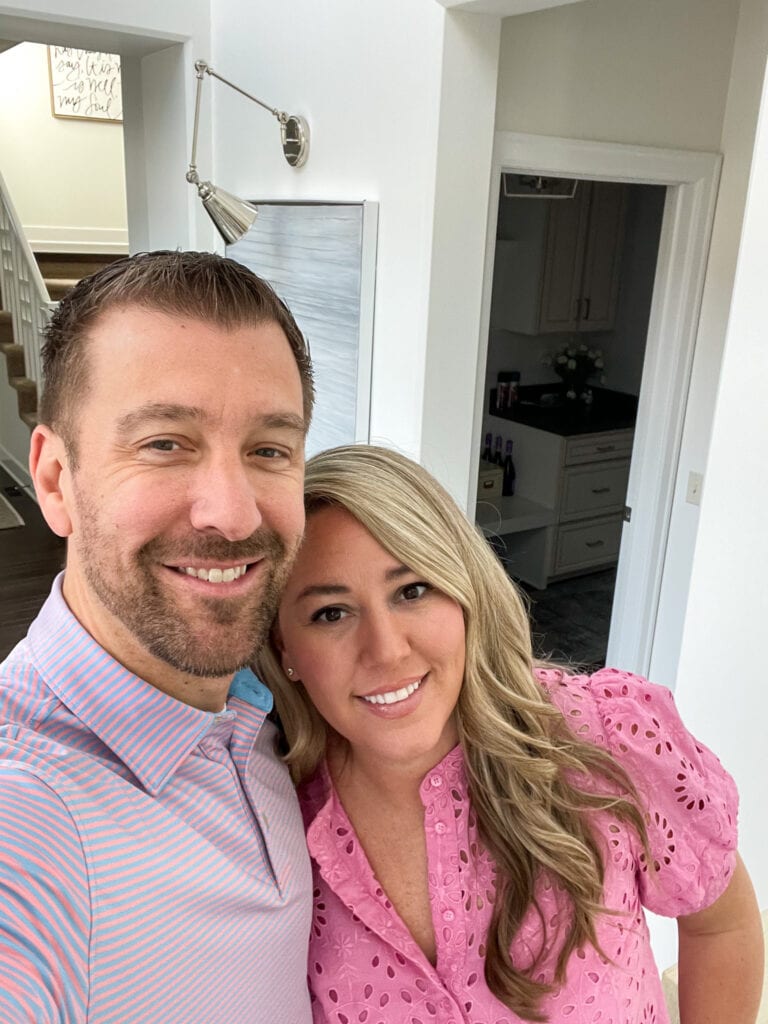 We're two months out from our oldest niece's wedding, so we've declared ourselves in lockdown mode on our diets. Nothing but water and lettuce from here on out! Haha! We definitely don't have that much willpower, but we definitely need to find some sort of self-control (especially me). So ready for the warmer months ahead!
Recent Buys & Sales
Following are the sales from the weekend that are still going strong. You can see my top picks from the weekend here.
I hope you all have a great week!
If you would like to follow along on more of my home decor, DIY, lifestyle, travel and other posts, I'd love to have you follow me on any of the following:
Pinterest | Instagram | Facebook | Twitter
disclosure: some affiliate links used