I hope you all had a great weekend! I spent most of mine prepping blog posts and my One Room Challenge challenge project for the next two+ weeks while I'll be out of town. Not sure if I totally mentioned my plans, but I'm headed to SNAP Conference this week in Salt Lake City (a blog conference) and then I get home for three days before I have to head to Costa Rica again (this time a work trip for me, but my husband won't be coming along). The Costa Rica trip was a bit of a last minute notice so I've been scrambling to get some prior commitments wrapped up. It's going to be a busy few weeks, but I feel good about all the progress I made this weekend!
In order to prepare for all the blog posts I had to prep and write, I took Friday off of work. It felt great to get a head start on my projects before the weekend even started!
Friday night, we went to a house showing with our friends Jill and Nick. It was a massive house from the 70's in a prime area of town, but it probably needed $400-500k in renovations to get it livable. Definitely fun to check out though! Afterwards, we headed to Pig & Finch for dinner and drinks. And I forgot to take pictures of everything.
Actually as part of last weekend's events, I found this Moroccan tile at Home Depot that I wanted to share. I picked up a sample to bring home because I felt it was a bit creamier than some of the more stark white versions I had seen at Lowe's and Overstock (and is quite a bit larger tile than others I have looked at previously). It seems to work a lot better with our cabinets and doesn't over-demonstrate just how creamy and not-white they are. I'm contemplating having the backsplash replaced as a temporary fix to our kitchen for a few years. I think I could buy all the tile for around $300 and it would be a really easy way to brighten every thing up without the complete kitchen overhaul. Still thinking on this one!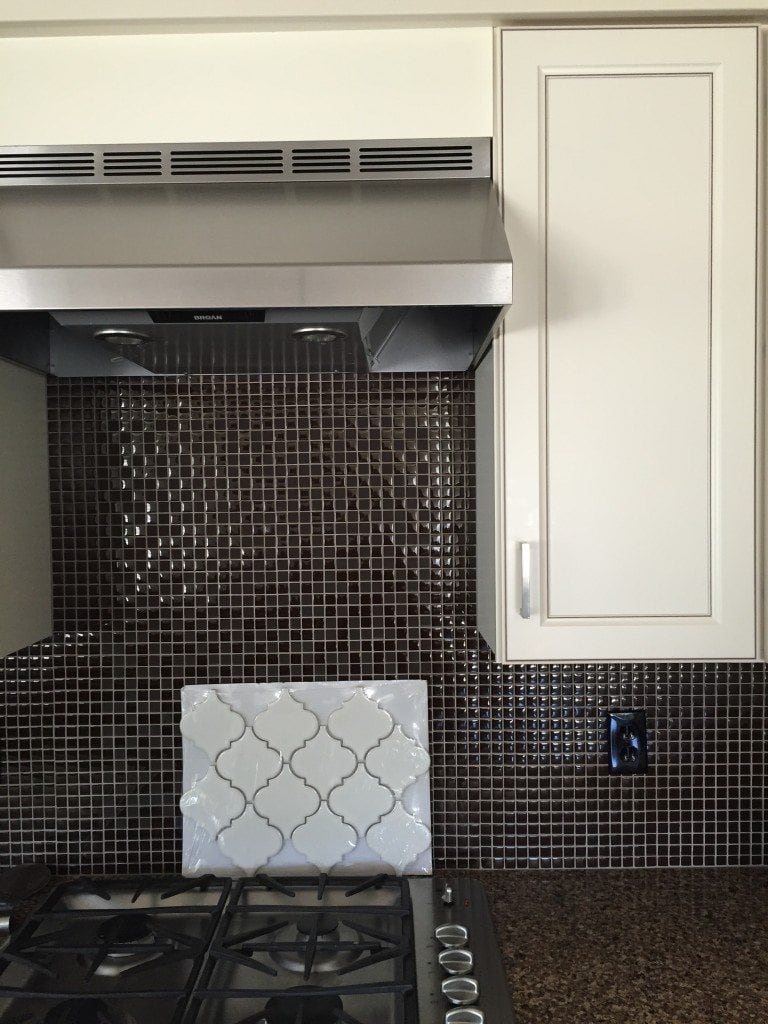 Saturday morning I wrapped up our taxes. Ugh. Always such a pleasant task 😉 I then spent the remainder of the day taking pictures and writing blog posts. I shared this little sneak peak of tomorrow post on Instagram. You can get all the details on the space below the image if you're interested!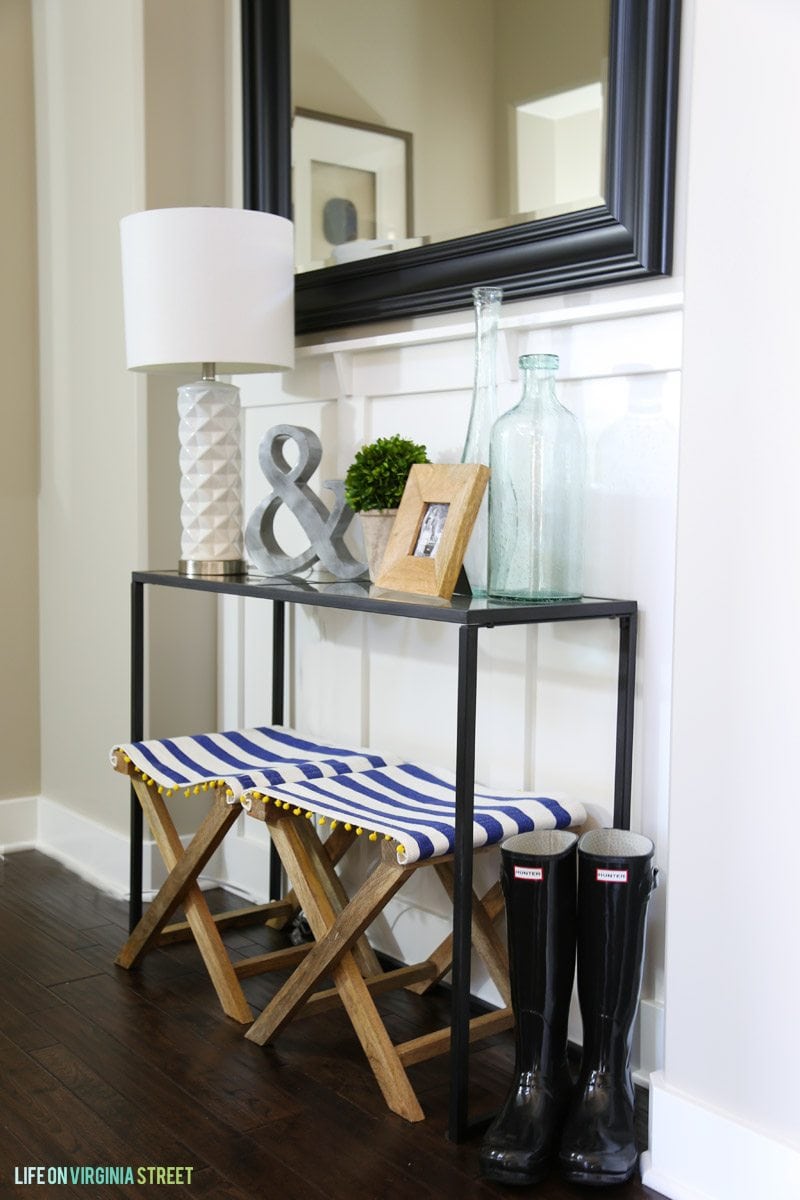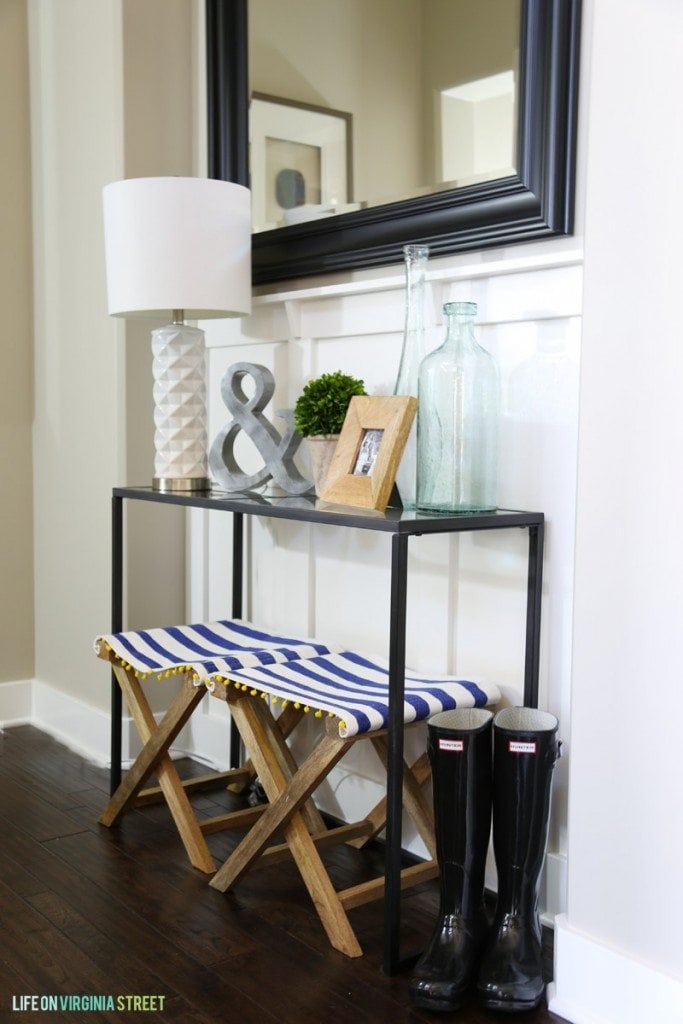 Get the look:

My husband and Nick decided to mulch both of our front yards. We didn't realize just how affordable it can be if you load up a pick-up bed versus buy the bags from the store. We got our entire front yard and most of our side yard done for $76!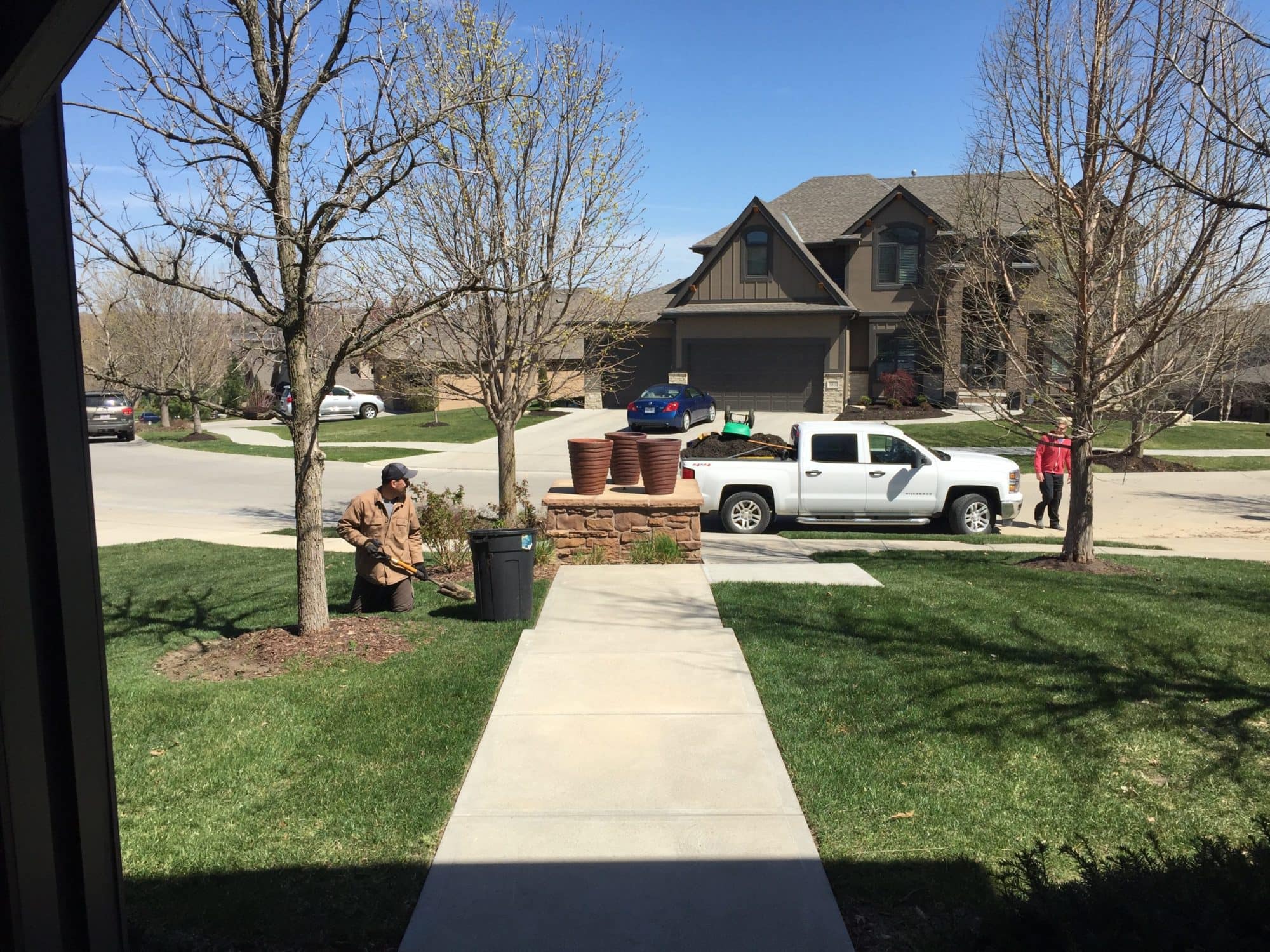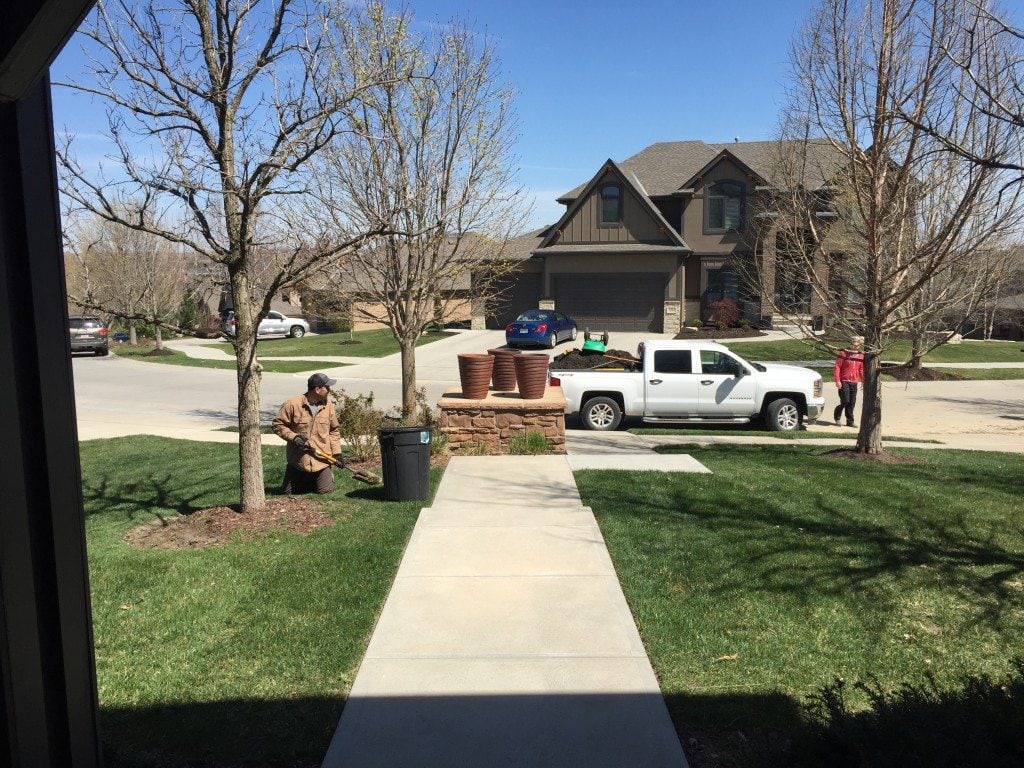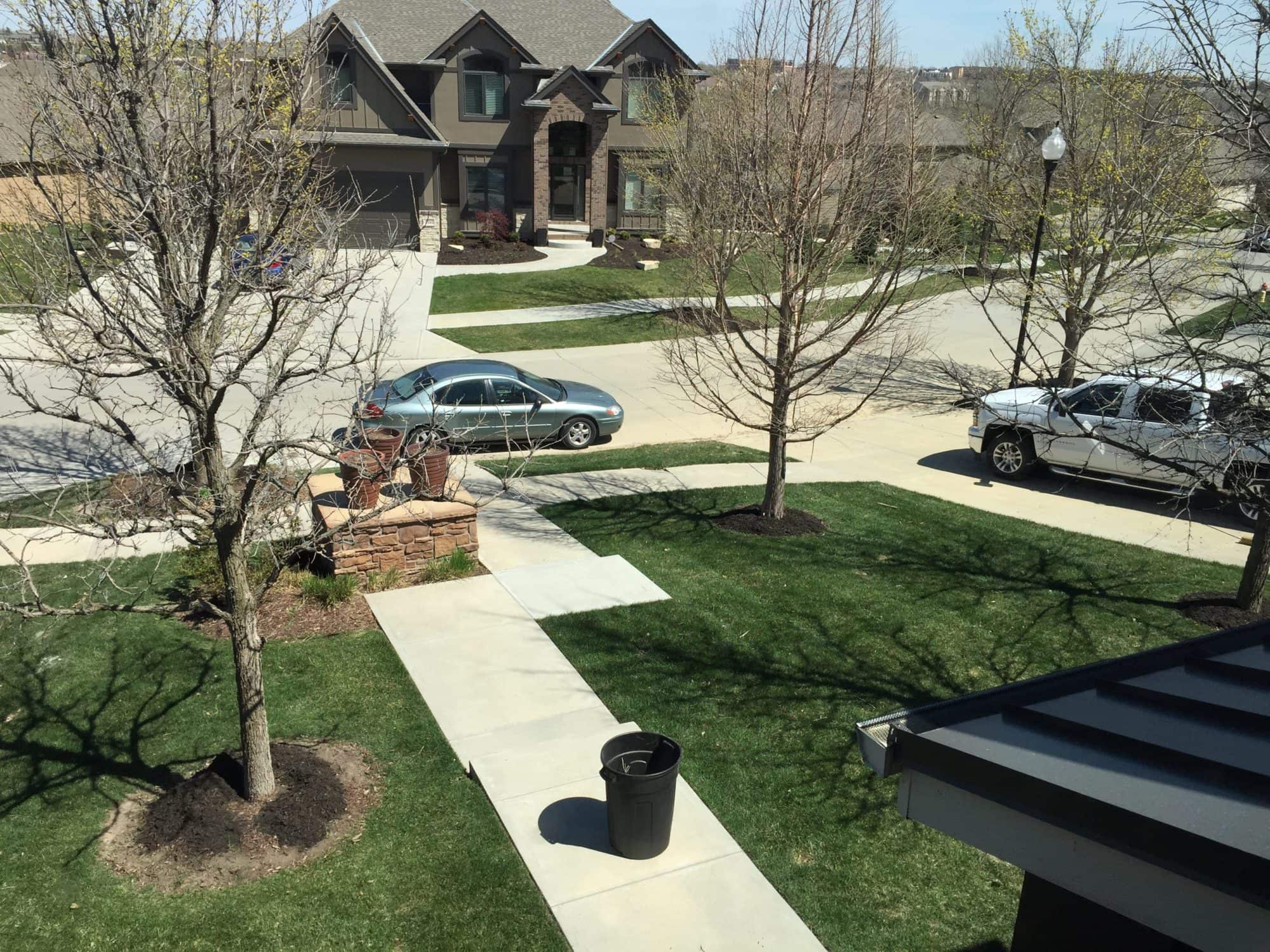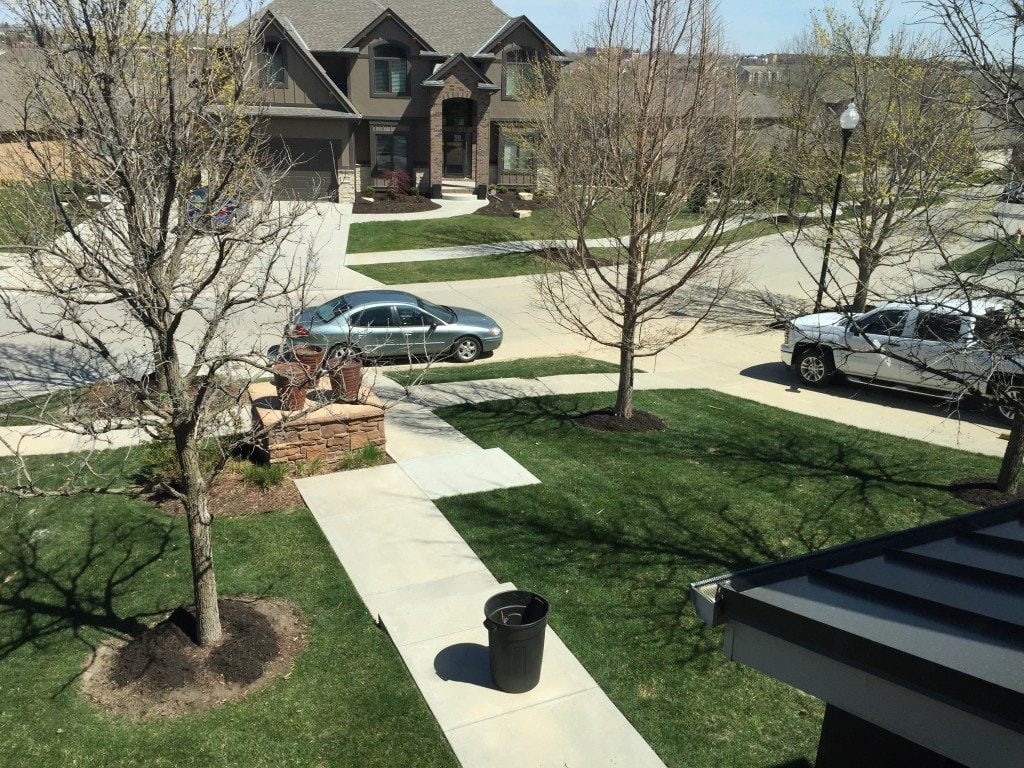 So, I ordered this candle that I had seen all over blog land. I see it styled in shots all the time and people rave about the scent – described as irresistibly fresh and fruity with fresh roses and blackcurrant leaves. The verdict? It's not for me. My husband described it as 'old lady scent'.  I think the rose notes were just way too much for both of us. Do any of you out there have an obsession with this one? Do we just need to get used to it? Otherwise, I feel like I can chalk this one up to the biggest waste of money I've spent in the last month (or year) 🙁 I'm still tempted to try the fig version, but now I'm a bit skeptical until I try it in person.
My in-laws were also in town this weekend, so we headed to my sister-in-law's house for dinner Saturday night to see everyone. We had an amazing meal and a great time!
After dinner, we made a late-night stop to the outlet malls. I felt like a needed a few new tops for the blog conference and Costa Rica. J. Crew Factory never disappoints. I even loved the laser-cut tops so much I bought them in two colors (and contemplated the third)! Click on any of the images below to learn more about each item if you're interested.

Sunday morning, I had to spend some time outside spray painting a project for Thursday, so I ran out front and took a shot of our house with all the new mulch. The beds just look so much cleaner now!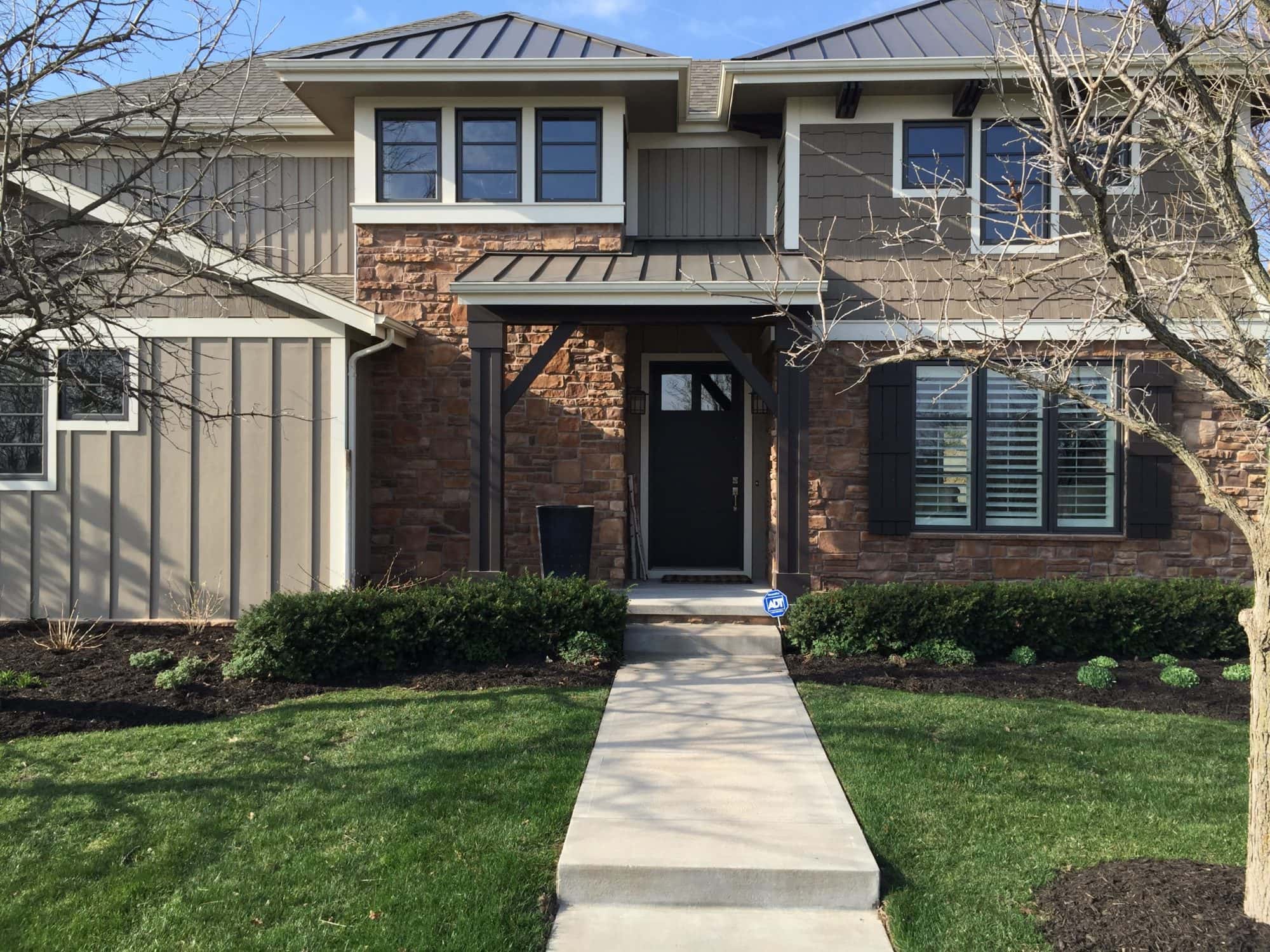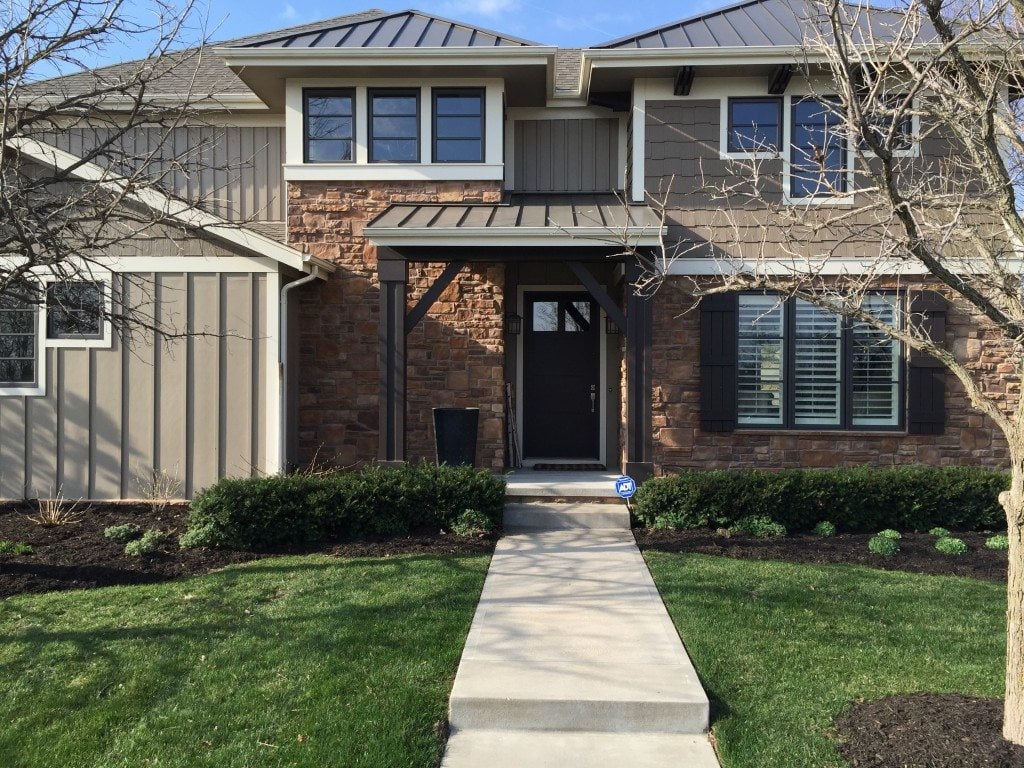 After I wrapped up a few more projects throughout the morning and early afternoon, we headed to Lanoha to talk to them about our dead tree.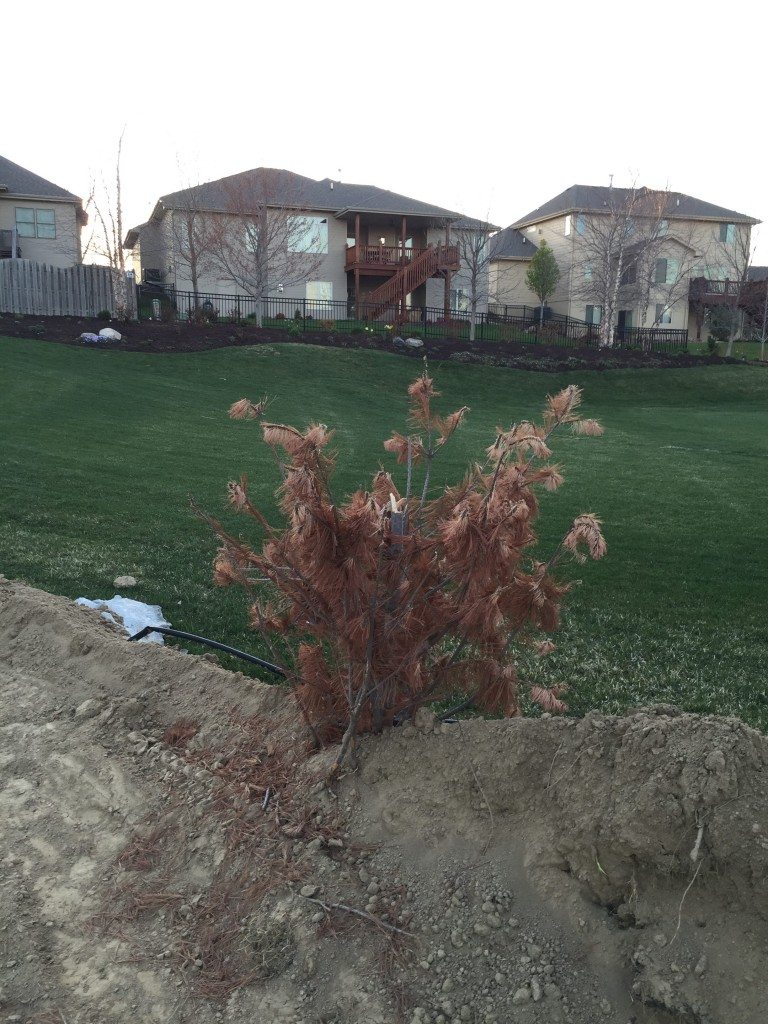 They were really great about the whole deal, and thankfully I had taken enough pictures where they could see the tree had clearly died prior to it getting hit with a the bobcat tractor last week. They honored our warranty, so we tagged our new tree and actually ended up buying a second one (another Vanderwolf Pine). We're actually going to wait to have both planted though, until more of the work wraps up in our backyard over the coming weeks.
Check back tomorrow for a really fun take on a home tour that I think you're going to love! Have a great Monday everyone!
If you would like to follow along on more of my home decor, DIY, lifestyle, travel and other posts, I'd love to have you follow me on any of the following:
Pinterest / Instagram / Facebook / Twitter / Bloglovin' / Google
disclosure: some affiliate links used