Happy Monday! Can you believe June is already half over? It's hard to believe we're already almost halfway through 2020. On one hand it feels like this year has been several lifetimes long, but on the other it has also flown by. Here's to hoping the second half of 2020 is a heck of lot better than the first half!
This post contains affiliate links for your shopping convenience. Click here to read my full disclosure policy.
Home Projects & Updates
We have been meaning to trim our trees up on the back hill for some time. But it always seems like such a process. It's not exactly ideal tree-trimming season, but we had some branches that broke off in a big storm last week, and others that were hanging way too low to mow under. We also had some wrapped up in the fence. So it was time.
Since we kind of just went for it, I don't have tons of photos, but in the one below, we had trimmed the top middle tree but not the two on either side. They look so much cleaner now, and it almost looks like we shaped them to be round, when all we really did was clean up the lower limbs!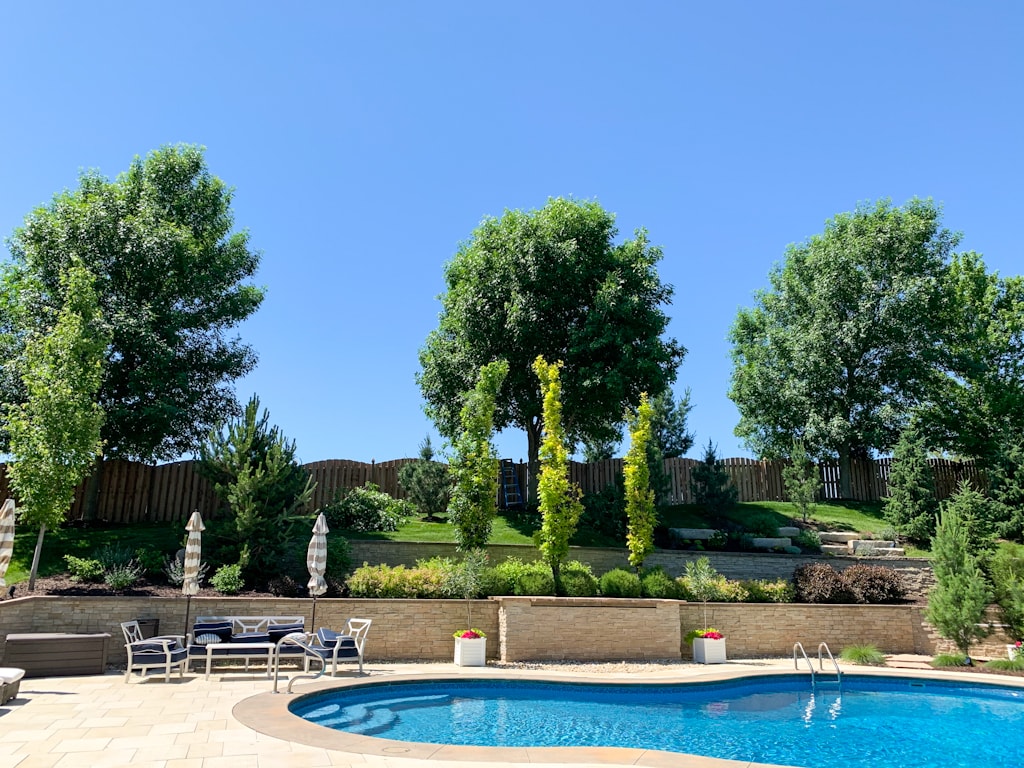 Here is about half of the clippings we ended up with. Needless to say, it was a giant mess! But we're glad we have it all wrapped up. It's amazing how much more airflow there is now up on the hill too!
My Incrediball hydrangeas started opening up this week! I can't believe how much this bush has grown since I planted it several years back. Our day lilies are starting to bloom too, but they don't excite me nearly as much as the hydrangeas 😉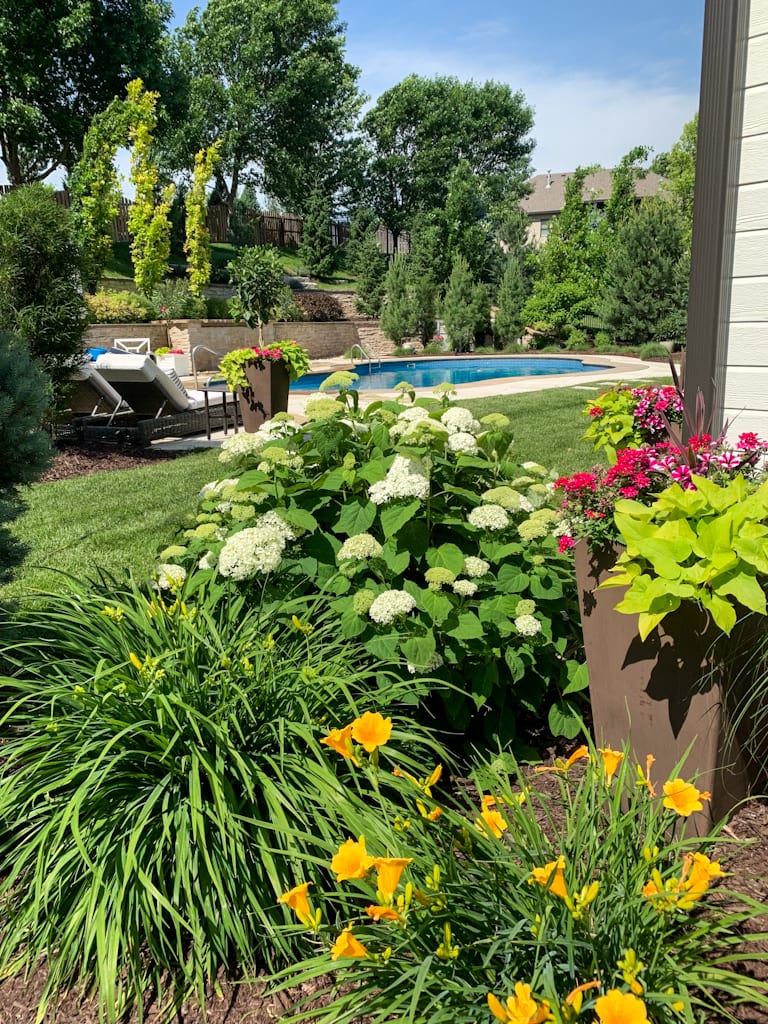 While I was wrapping up our summer home tour last week, I also added some orange stems in our dining room! I still haven't sold the linen chairs yet (hence the highly cropped photo), but all this citrus just makes me so happy!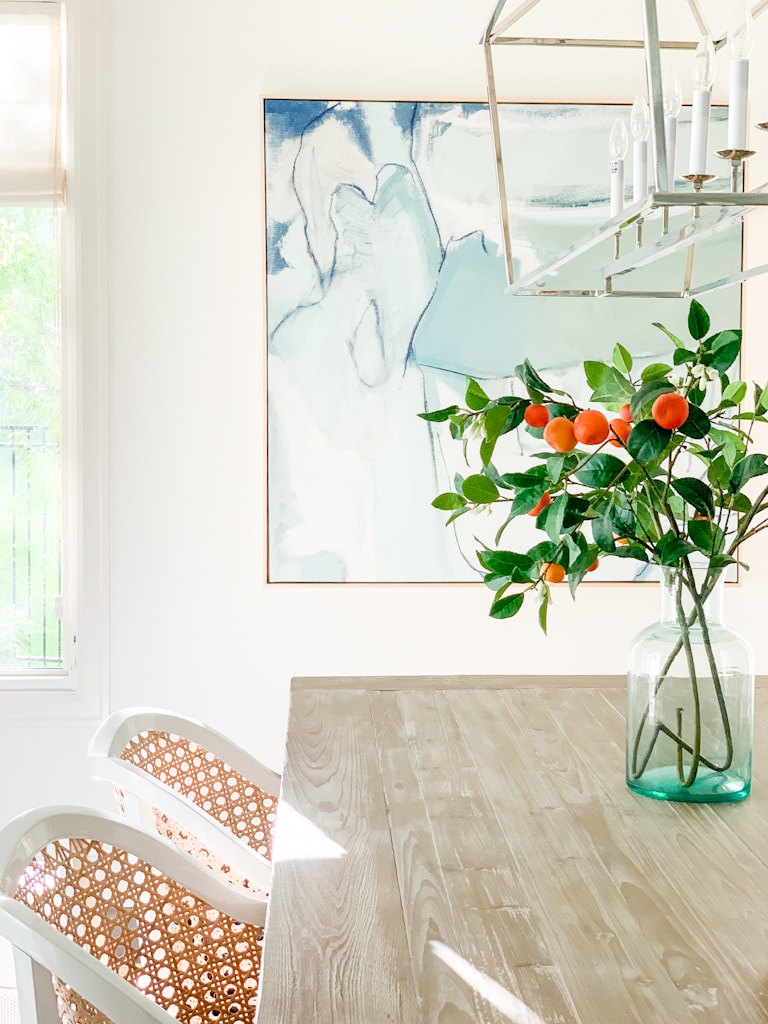 DINING ROOM SOURCES: Cane Chairs (look for less here) | Wood Table | Orange Stems | Similar Vase | Abstract Art | Chandelier (look for less here)
I was also finally able to take a huge car load to the donation center that opened back up. I had been trying to manage all the piles that had accumulated for the last few months so it felt good to send them off to their new homes!
Top Sellers Of The Week
Following are the top sellers of the week across all of my channels. Links to each item are below the graphic.
Around Town & For Fun
I assembled the last two chairs in our courtyard and it has been a lot of fun to try and make a little time to sit out there each night. The cats especially love it because we're more likely to let them out in the courtyard than we do the back patio. Hawkeye has zero willpower and beelines it to try and eat grass out back, so at least it's a little more contained in the courtyard. Henley prefers to stay by the door in case she needs to escape 😉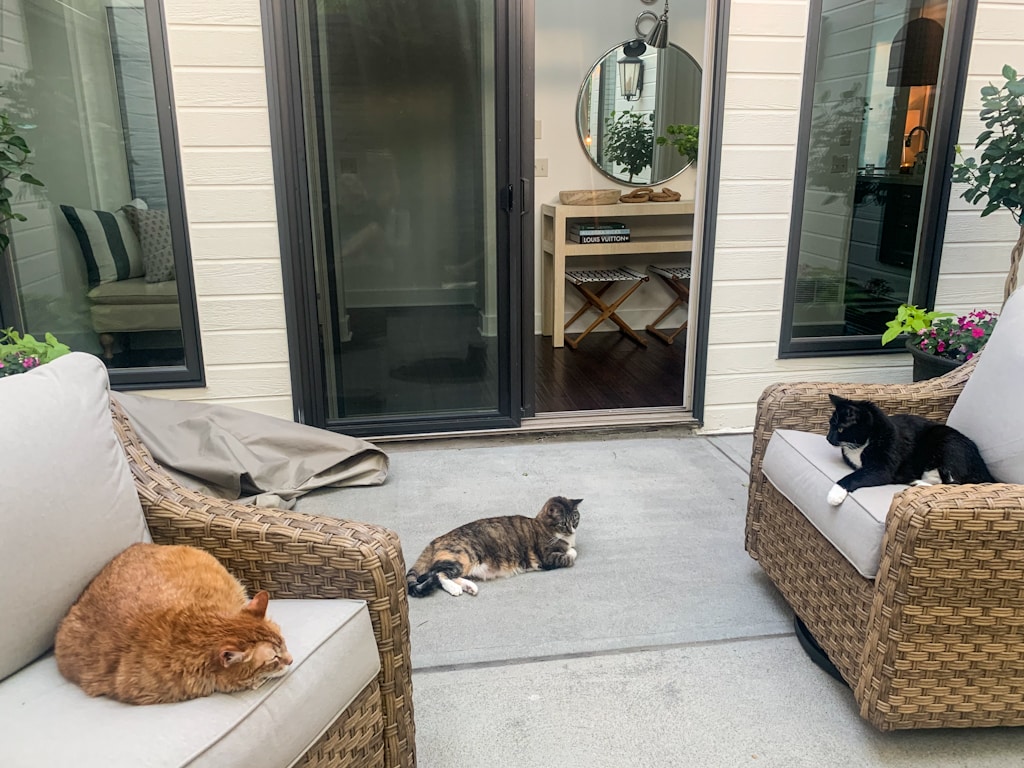 I'm pretty sure Bailey could move out here and be perfectly content just sleeping in the chairs all day and night 😉 These were the two times Hawkeye wasn't exploring every single nook and cranny of the space.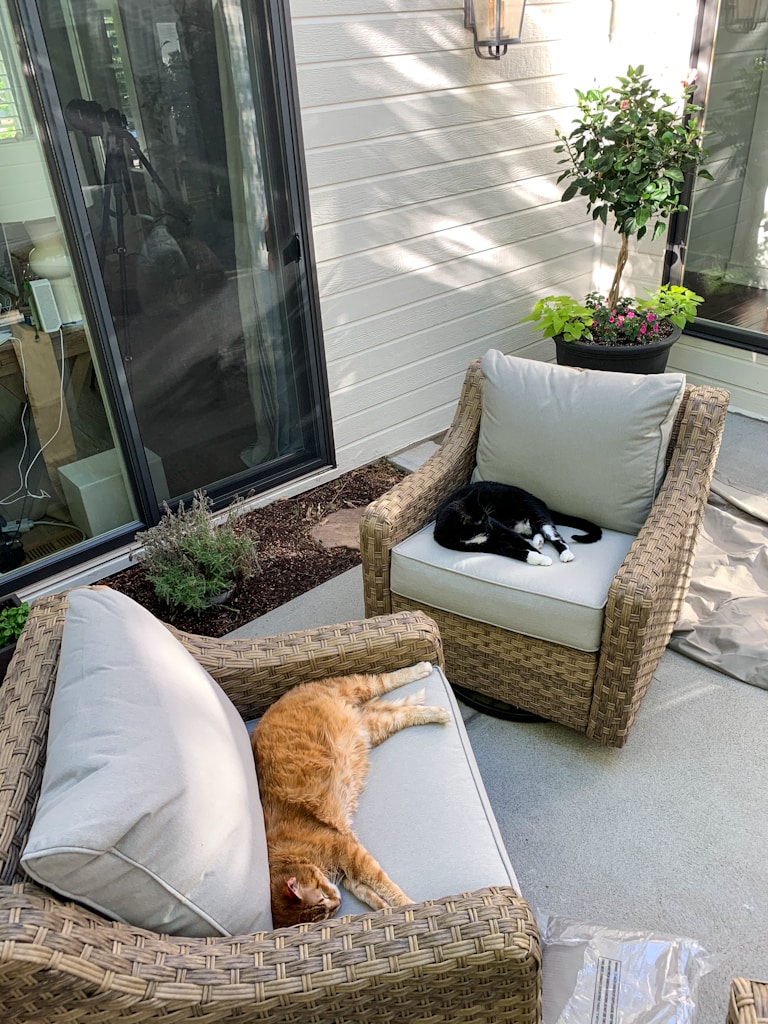 I had a bunch of people ask about the scale of the chairs on IG so I shared the below image and figured I'd share it here too. They are definitely a good size! I'm continuing to do inventory updates on Instagram Stories as the chairs, sofa, and full set come back in stock. They had multiple re-stocks last week so I'm hoping they do some more this week, as well!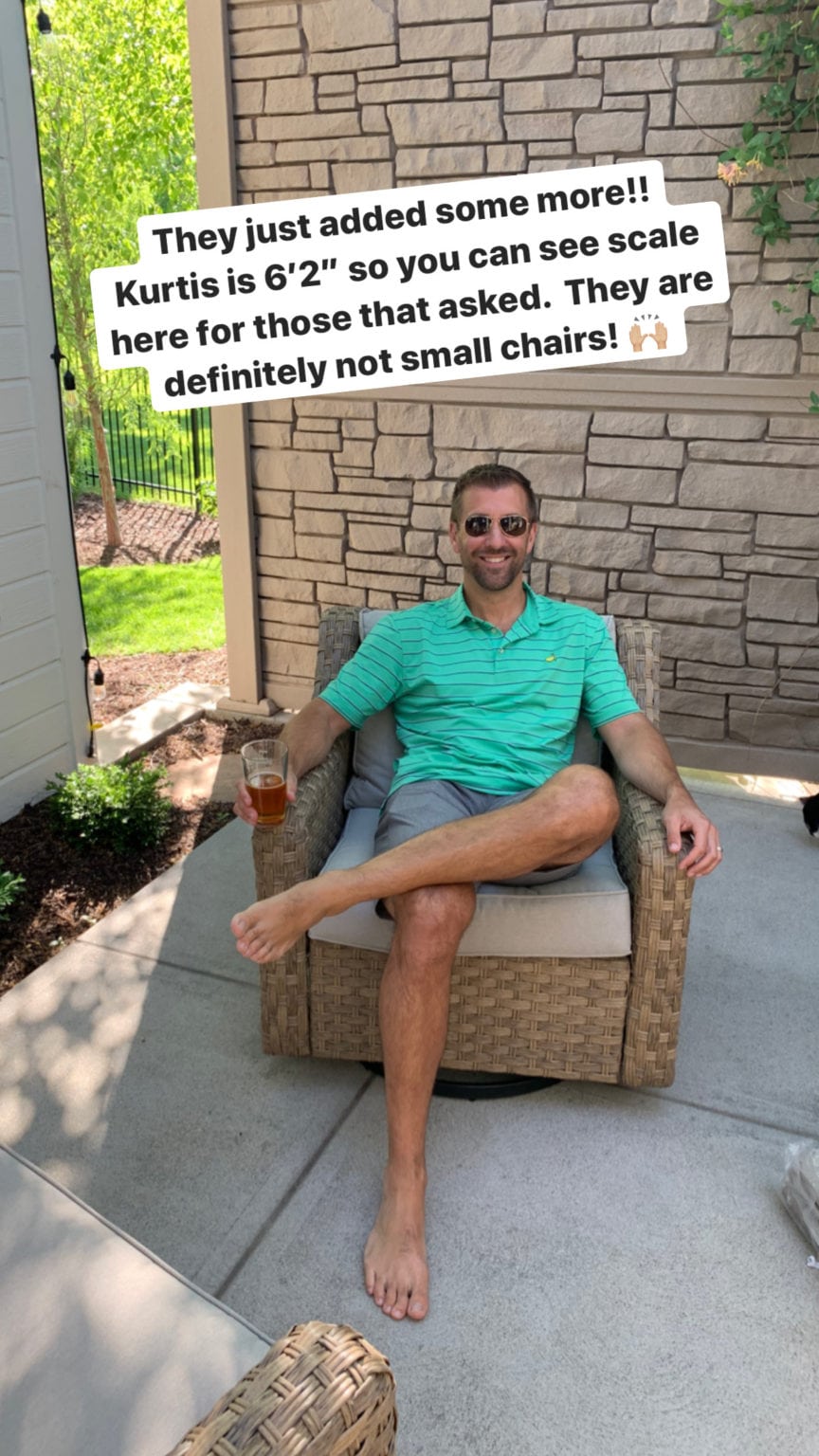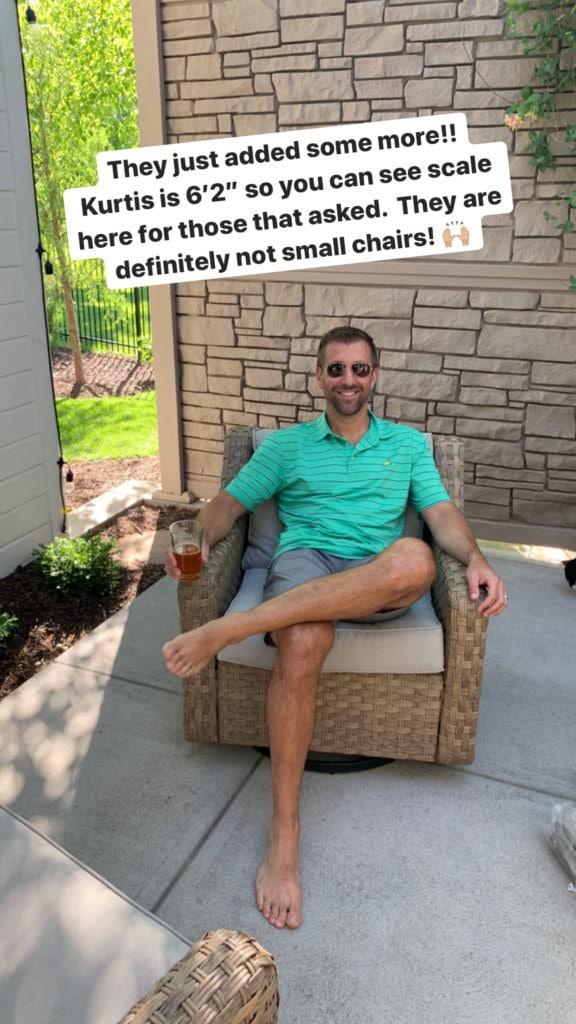 We spent a little bit of time out at the pool. It was actually really windy most of the weekend so we spent more time indoors than we would have preferred. I've been really happy with these self-watering planters. I usually water them once a week now instead of daily like all of my others! My sweet potato vines are about to really take off.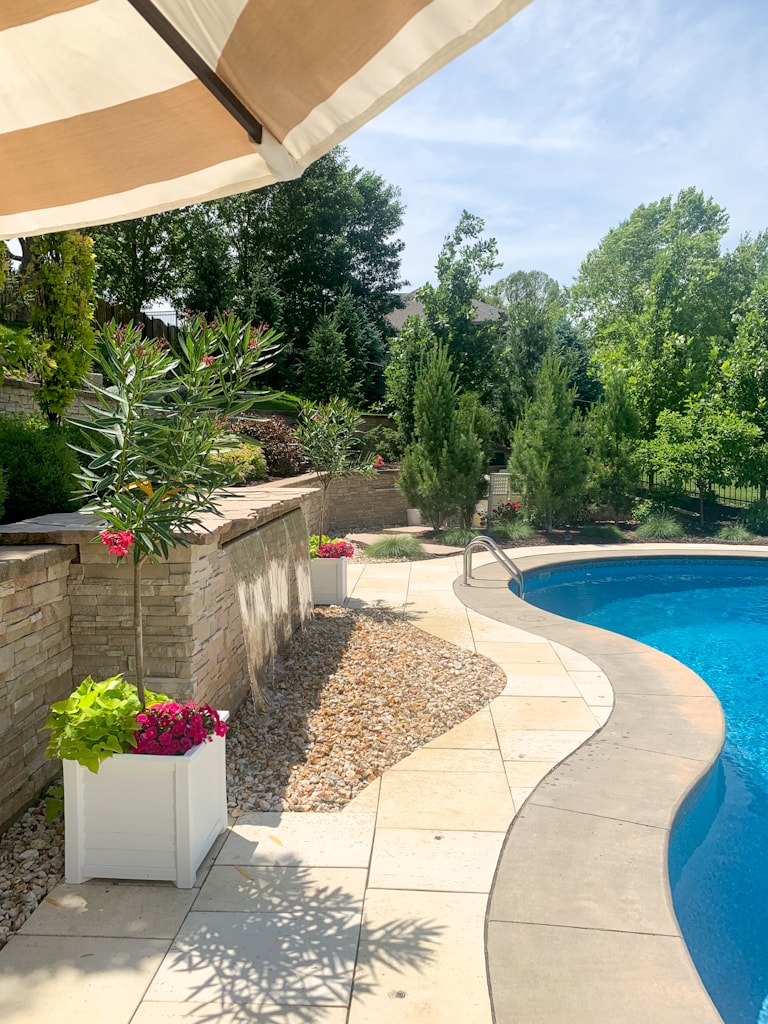 Our BFFs had to swing by Sunday night to borrow some basil. Little Z of course had to check in on her besties. Apparently she found Bailey sleeping in my desk chair and climbed right up to sit with her.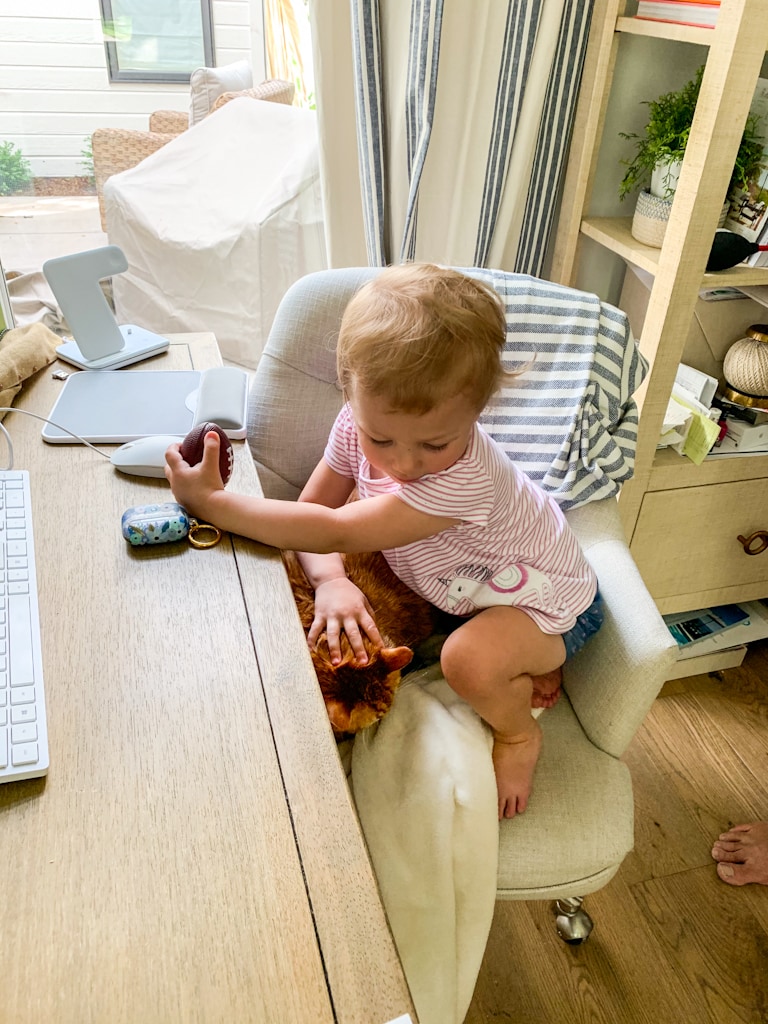 Then they got to go outside for a bit. They're pretty dang cute together!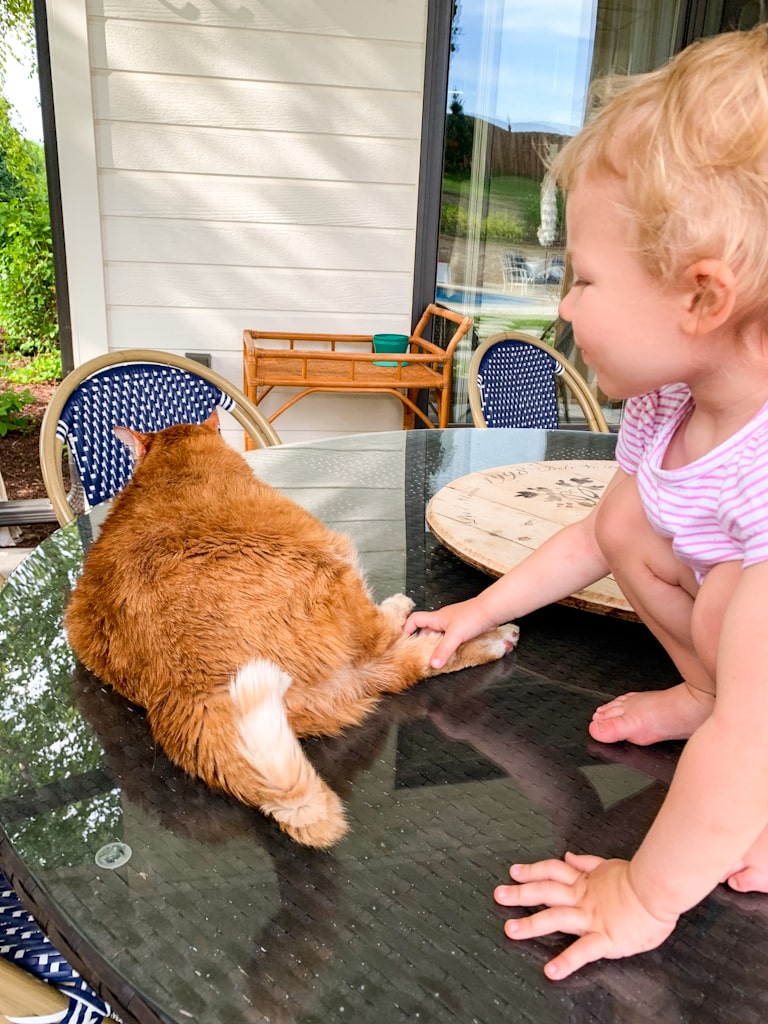 I hope you all have a great week!
Recent Buys & Sales
Following are some sales that have carried over from the weekend, as well a a few new additions. You can see some of my top picks here.
If you would like to follow along on more of my home decor, DIY, lifestyle, travel and other posts, I'd love to have you follow me on any of the following:
Pinterest | Instagram | Facebook | Twitter
disclosure: some affiliate links used