Happy Monday! I hope you all had a nice Easter weekend! It was a weird one for sure, and one I'm not sure any of us will forget for a long time. I'm hoping the days and weeks ahead get brighter for all of us!
This post contains affiliate links for your shopping convenience. Click here to read my full disclosure policy.
Home Projects & Updates
Tuesday hit 88 degrees outside and it was glorious! It was just the push I needed to get out and do a little yard work I had been avoiding! I had to dig up a few ornamental grasses that I'm pretty sure I'm allergic to, and figured now was the time while they're just barely popping out of the ground and much more manageable. It was so nice to get outside and get some fresh air!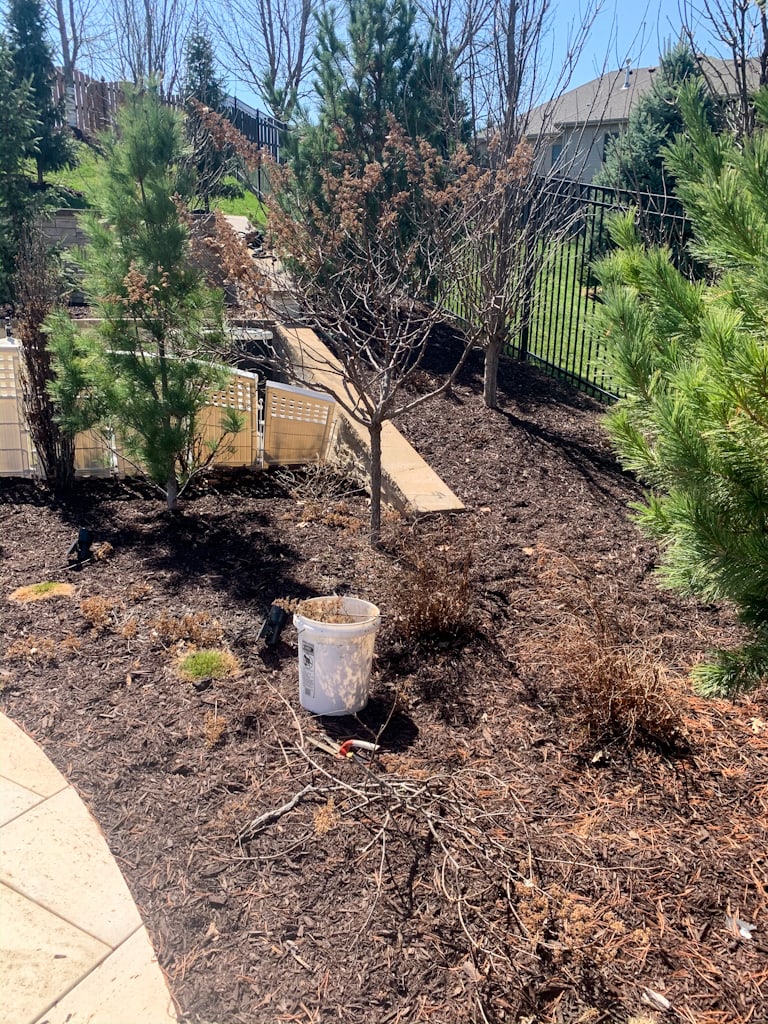 And remember those affordable solar landscape lights I got last year at Lowe's? I think they've come out with a newer model now, but ours were Portfolio brand and were landscape Spot Lights. I never took them out of the yard for winter. I finally readjusted all of them (they weren't lighting up anymore). I didn't know if they were broken or if the snow had just moved the solar panels out of direct light. After a day, it was pretty clear they were all still going strong! I was so excited to have light back in our backyard again!
And this picture is horribly blurry, but you can see the lights in action. The two in the far background are our next door neighbors hard-wired lights for comparison. I think our cheapies stack up pretty well.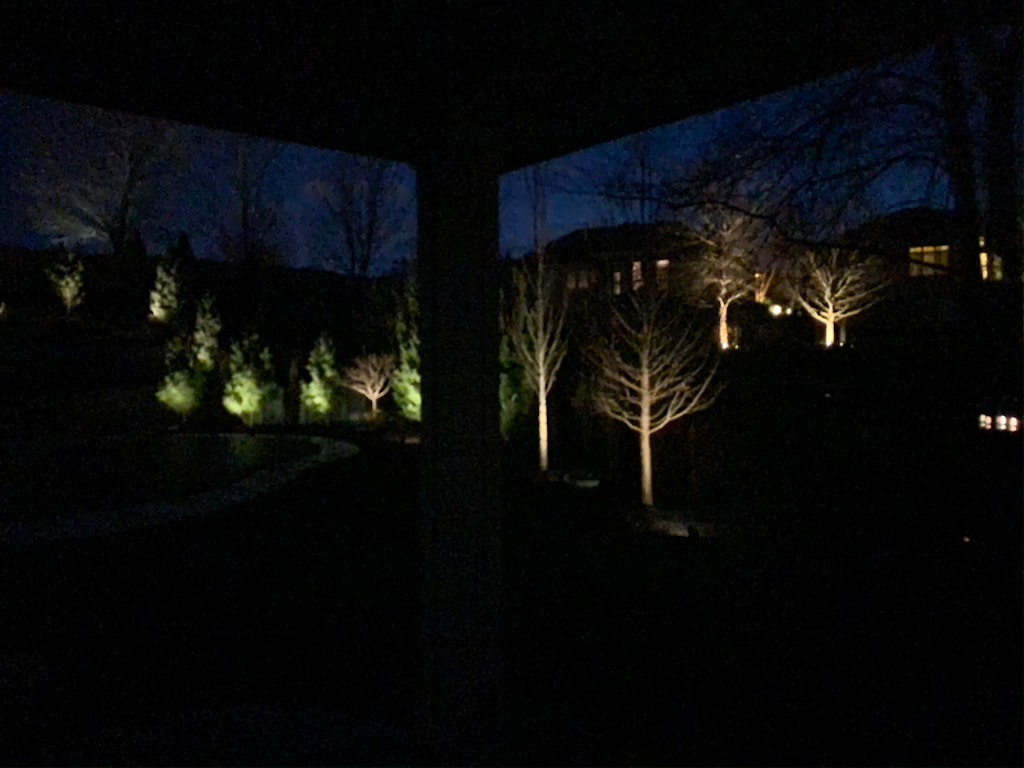 Wednesday I wrapped up some sewing for my spring home tour! All went well until I snapped my needle in half (which has never happened to me before) and I had to fake a fully sewn pillow in the tour 😉 You can see my throw pillow tutorial if you're interested in making your own! I've loved getting so many messages these past few weeks with people that have tried it out!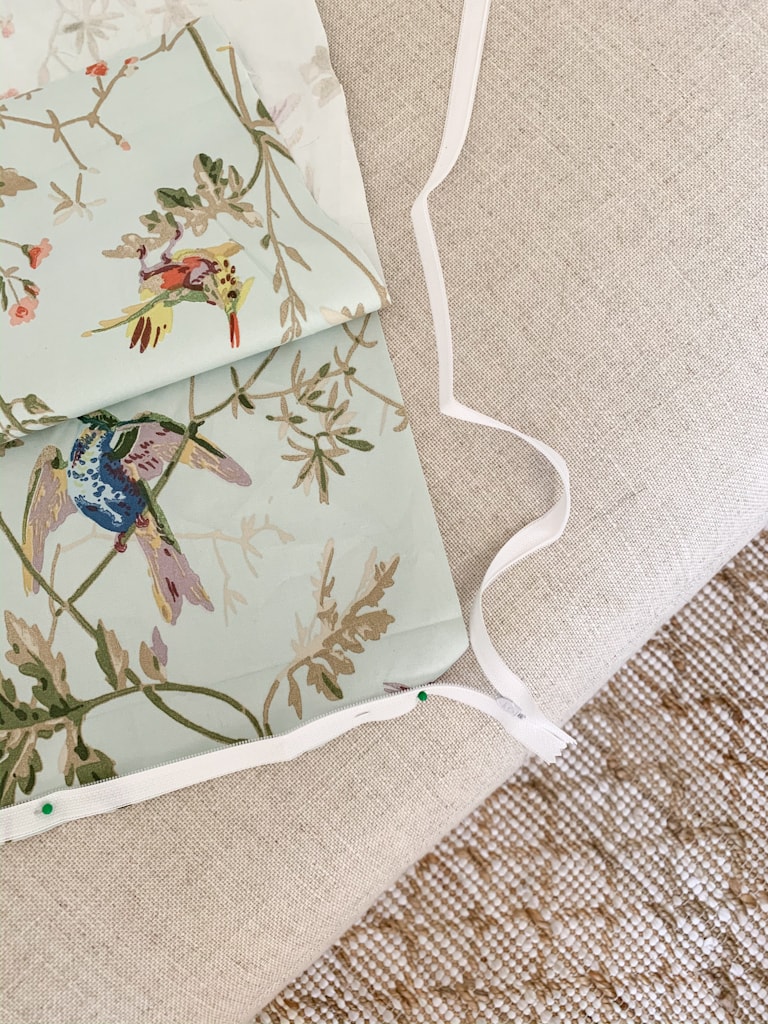 It may have taken until Easter Day, but we finally moved the Christmas tree in the den down to the basement! I bagged it up on Wednesday and finally got Kurtis to help me on Sunday. Why did we wait so long again?? It literally took five minutes.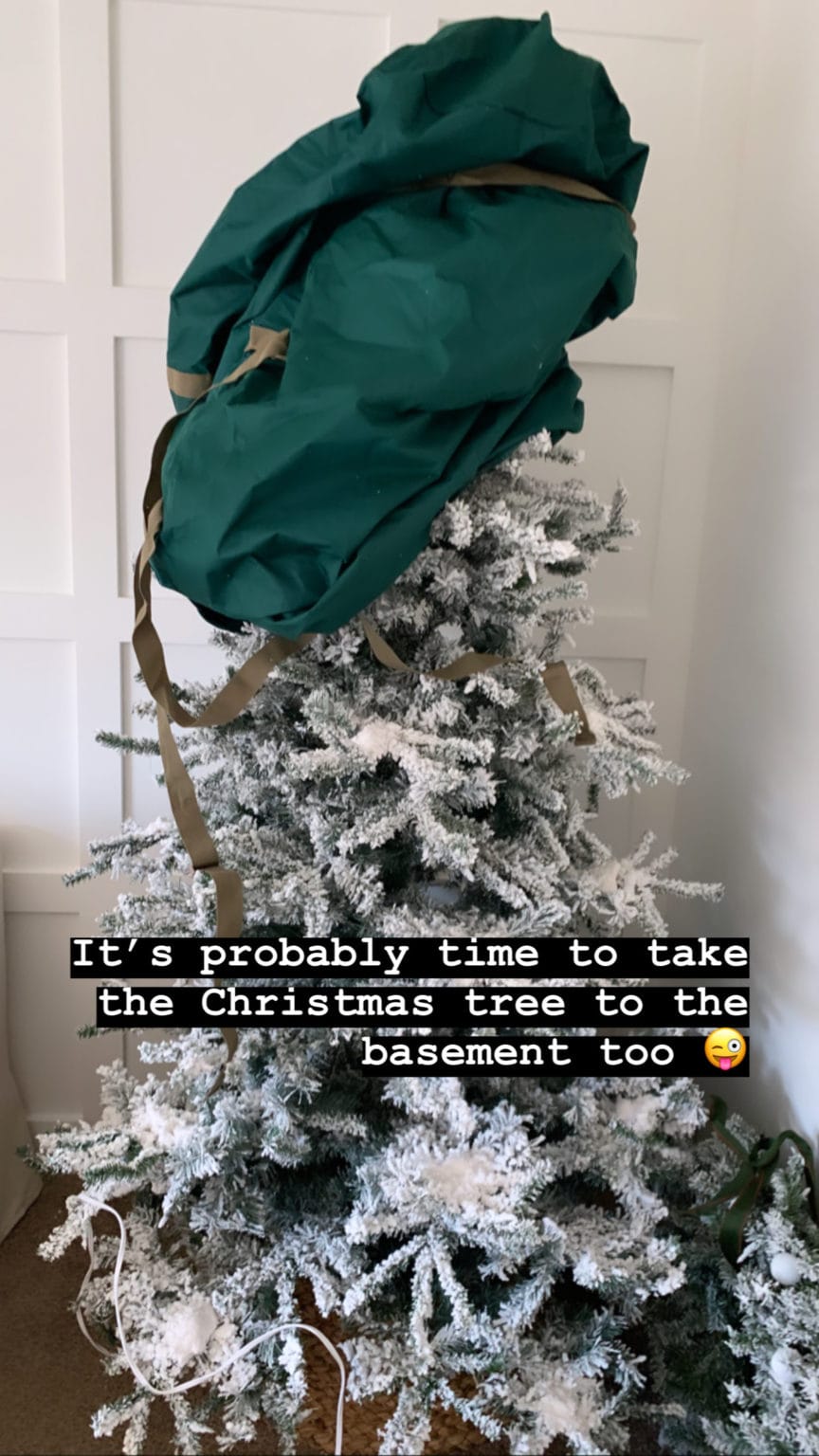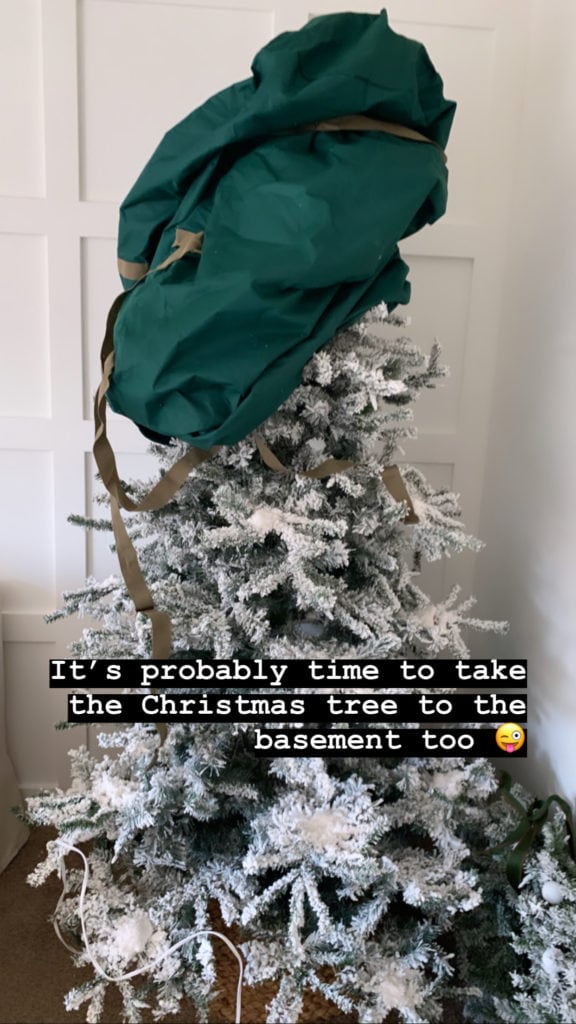 On Saturday, I got a bit more white paint up in the office. It's pretty clear where I've only one coat of paint versus two coats 😉 You can see my full plans for the space here. Is this feeling like the longest project in history to anyone else? lol. It will feel good to have it all one color again, but I think I'm stalling because I know it's not the final step. Until I can get back to a paint store to finalize the new color, I'm lacking motivation! But, now that patchwork of sample colors is mostly covered, it has me motivated to get the white done so it can feel semi-finished until quarantine time is over!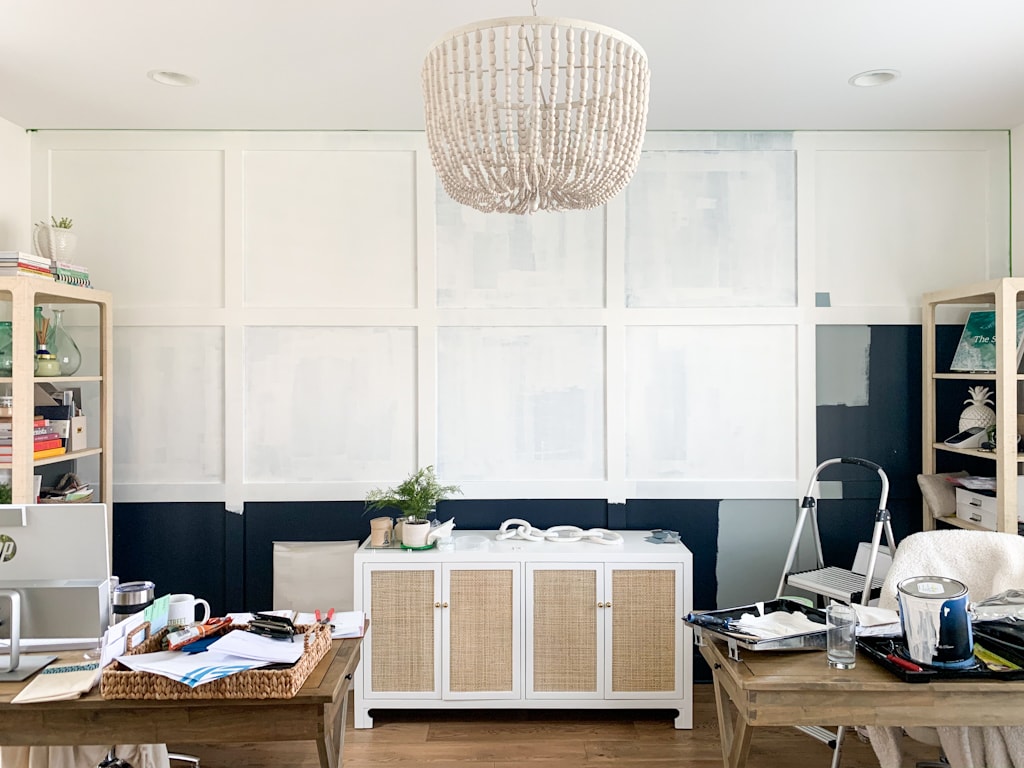 Sunday we worked on Kurtis' temporary home office. I basically had to close my eyes every time I'd run up to talk to him. His set-up was obviously not my choice 😉 But I had to let it fly. I finally convinced him to order a wall-mount for the TV, so we got that up on the wall, and the card table out. It already feels so much better!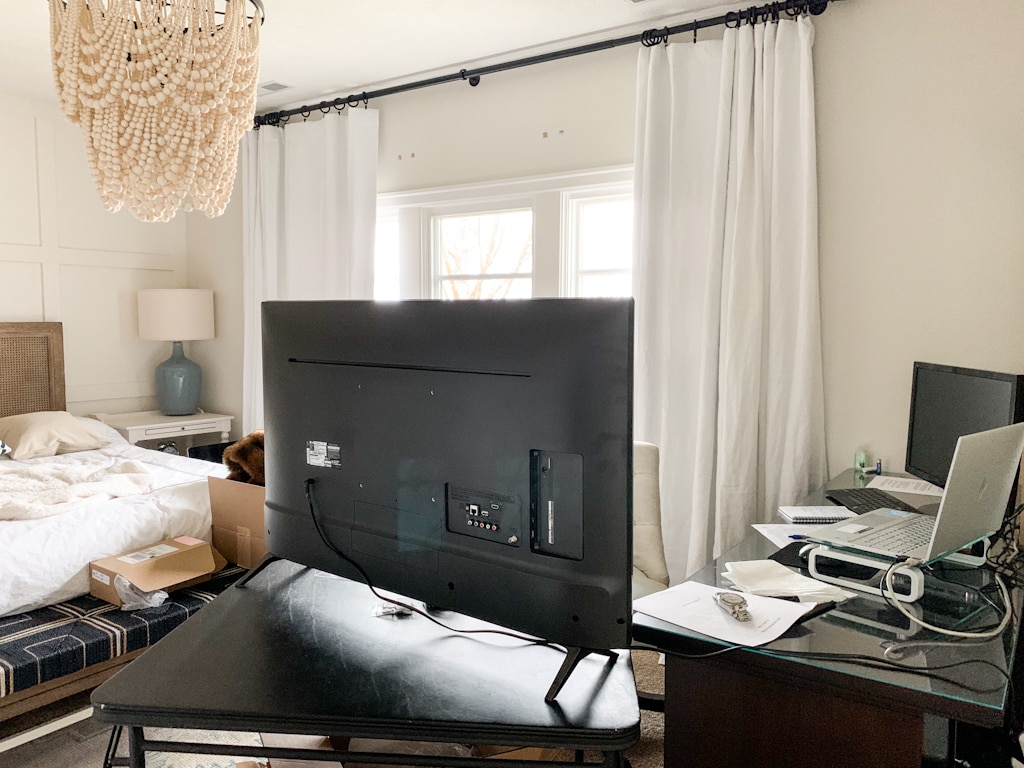 And in big news, our pool is opening later this week despite the snow we got yesterday 😉 It's supposed to be in the 40's all week and we don't anticipate getting into it for at least a month, but it will be nice to at least look at while we're inside! Always one of my favorite events of the year!
Top Sellers Of The Week
Following are the top sellers of the week across all of my channels. Links to each item are below the graphic.
Around Town & For Fun
We took another lunchtime drive last week. Kurtis had to put my phone in pano mode to capture this house! I loved the windows but their backyard space is the spectacular part. They have a pool that the house basically wraps around with garage doors opening to the space. It was a fun one to see!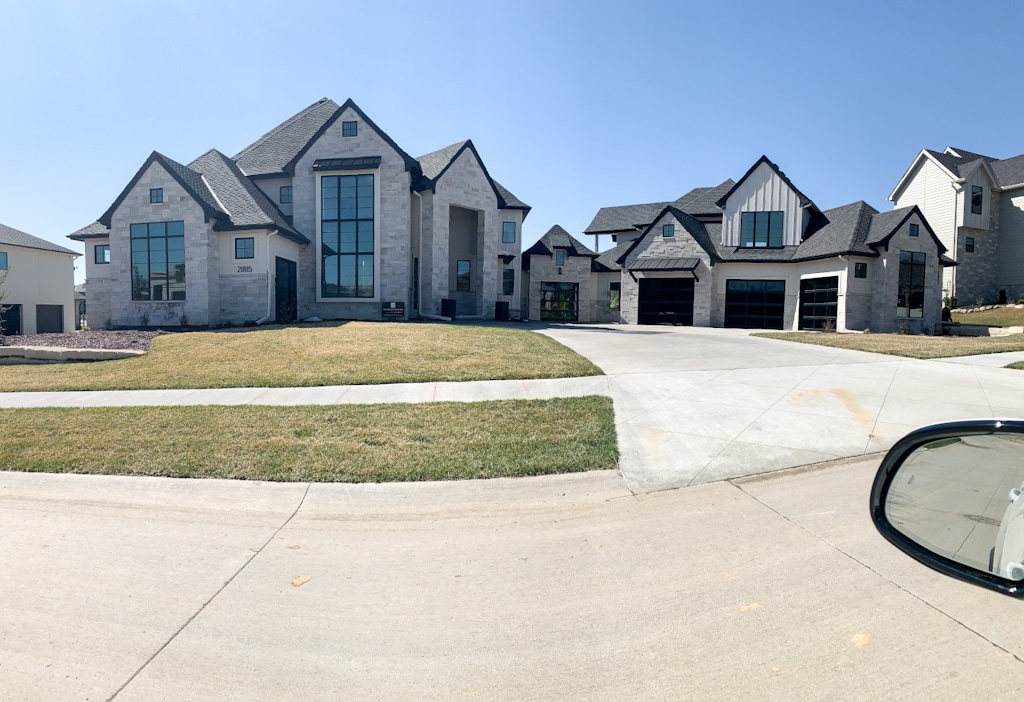 On Friday, the girls had a vet appointment. They needed their vaccines that were already about a month behind because of Coronavirus. Henley literally screams at us the entire drive and Bailey pants so hard it stresses us all out. One of our least favorite (but necessary) days of the year. Our vet is still doing curbside drop-off and pick-up, so the girls are done for another year! Thankfully 😉 Hawkeye gets to skip for awhile because of his kidney issues he's had recently, so he missed out on the action.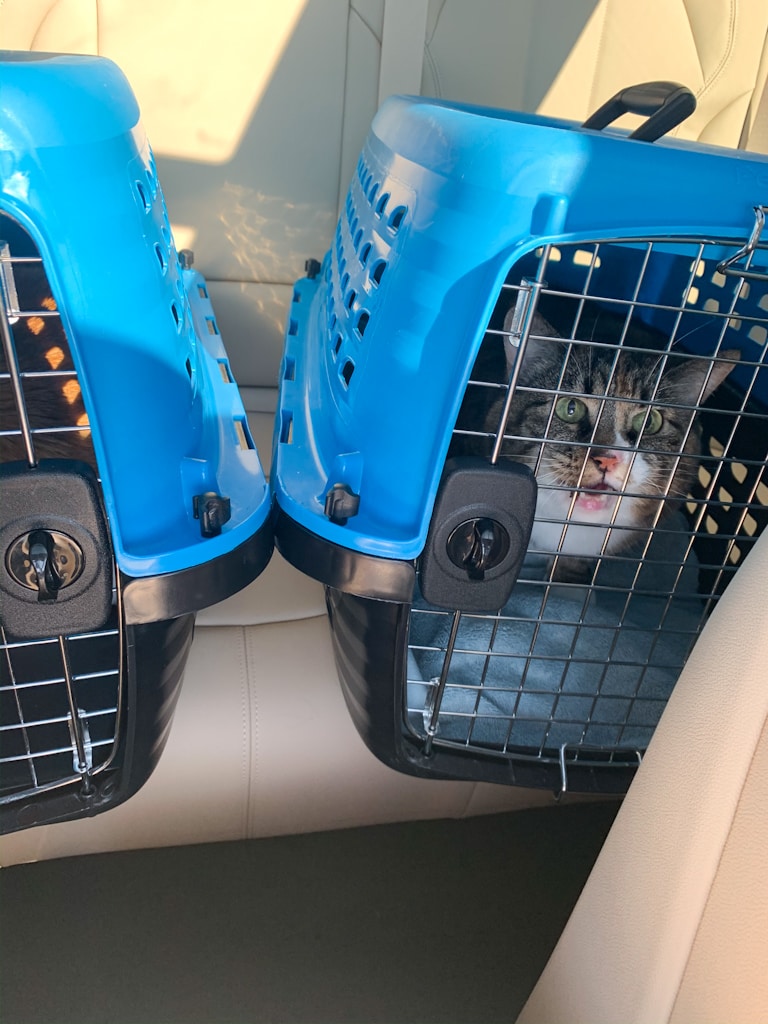 Saturday was probably my favorite day of our nearly five week quarantine. My sister-in-law planned to still make her famous deviled eggs and cream puffs because she buys the eggs so far in advance and already had them. But, since we had to cancel our family Easter meal, she said she's pack some and drop them off to us. The weather was beautiful, so she actually packed two Easter picnics – one for us and one for them – so we didn't have to touch any of the same items. We sat outside (at a safe distance) and enjoyed all the food she made with a drink and conversation. I can't tell you how good it was to actually feel human again! It was the first time I also used my curling iron in five weeks and only the second time I've put makeup (and jeans) on. It was the perfect spring afternoon!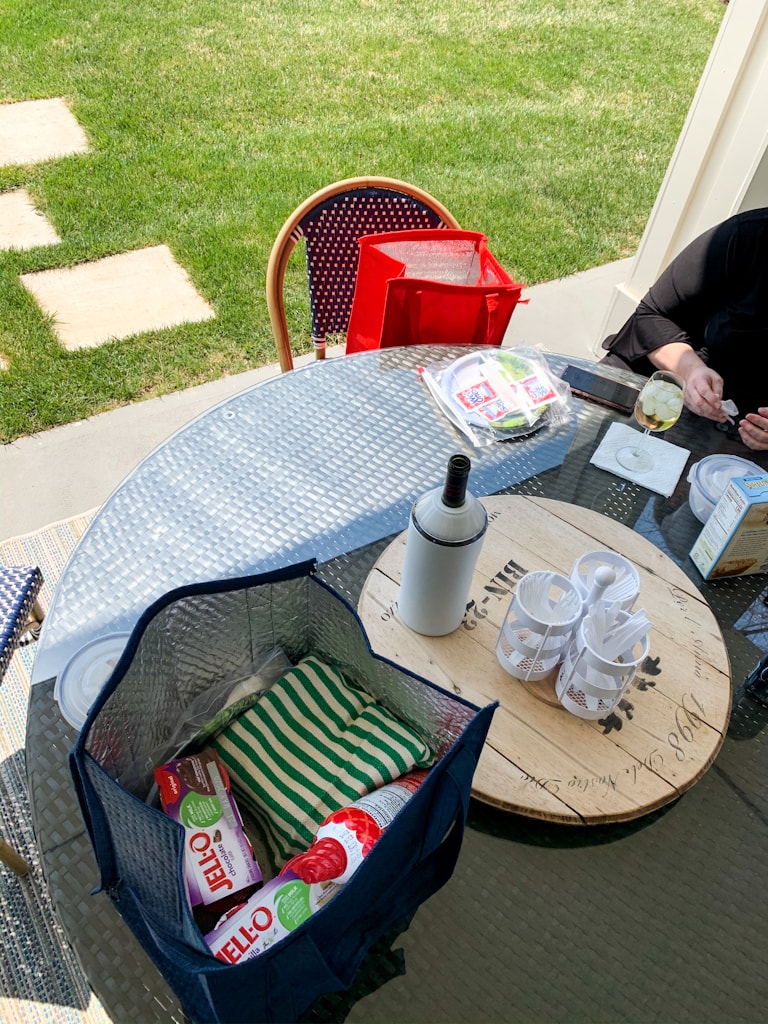 We started Easter morning with coffee and watching our church's Easter service on YouTube. We were both talking and think this may be the first Sunday morning in either of our lives we weren't at church. Which is crazy to think! But we made the most of it and it was a great way to start the day.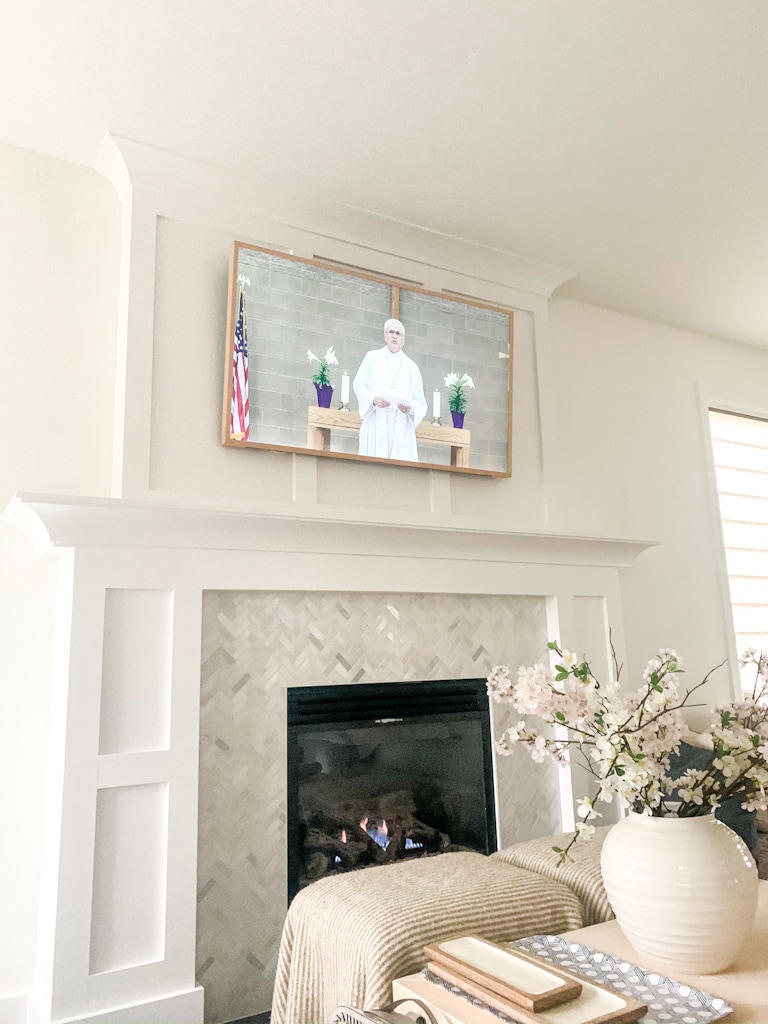 After that we made breakfast and then worked on a puzzle. A few weeks ago, I realized that puzzles on Amazon had spiked to $45-60 a piece which was insanity. So I ordered a few on Shutterfly. I made one for us and sent one to each set of parents. I decided to customize theirs with a few family photo collages, and ours I did a picture I took in Positano for Kurtis' 40th birthday. They each ended up being about half of what I would have paid for one on Amazon! The only thing I don't love is they come in a small box, so the image of what you're working on is tiny. It's also clear I'm not a puzzle designer, so a pure blue sky was not the best idea. But it's been fun to work on an image from a trip we took together! I talked to my parents last night and they're already about 3/4 of the way done with theirs and they said the collage format definitely makes it a bit easier (I did the 1014 piece for all of us). Long story short-ish, it's a fun gift idea or surprise item for family members or friends you know may be bored inside! You can see all of their puzzle options here.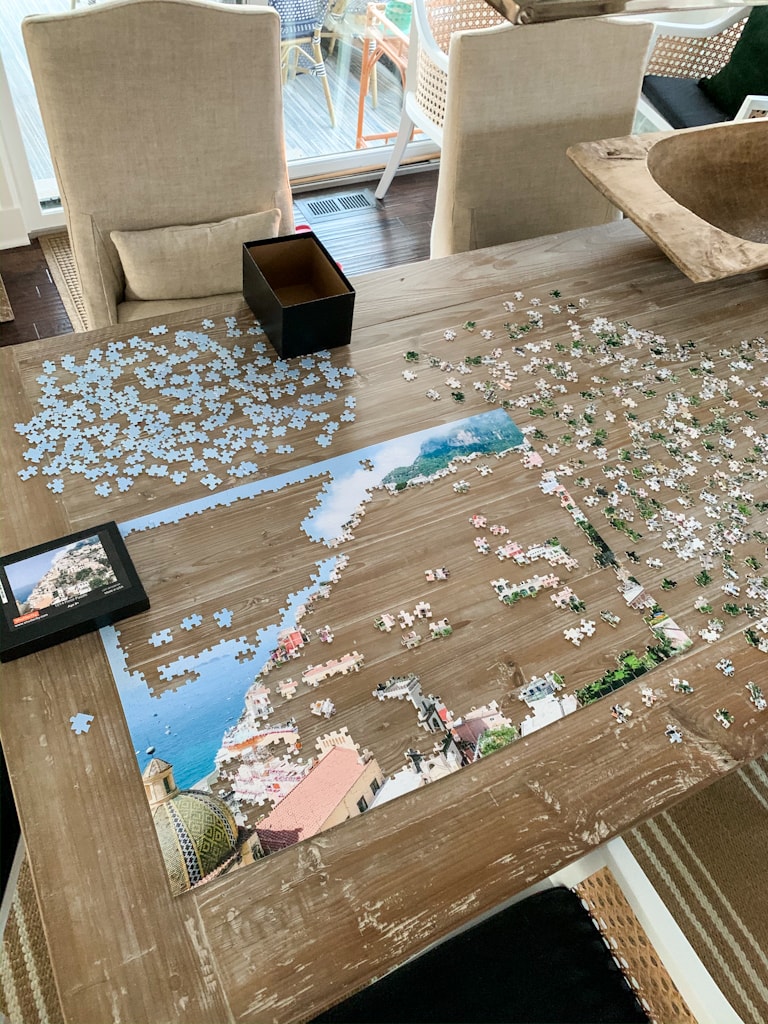 At one point Saturday when I was working on it, I realized all three cats were "helping me" too 😉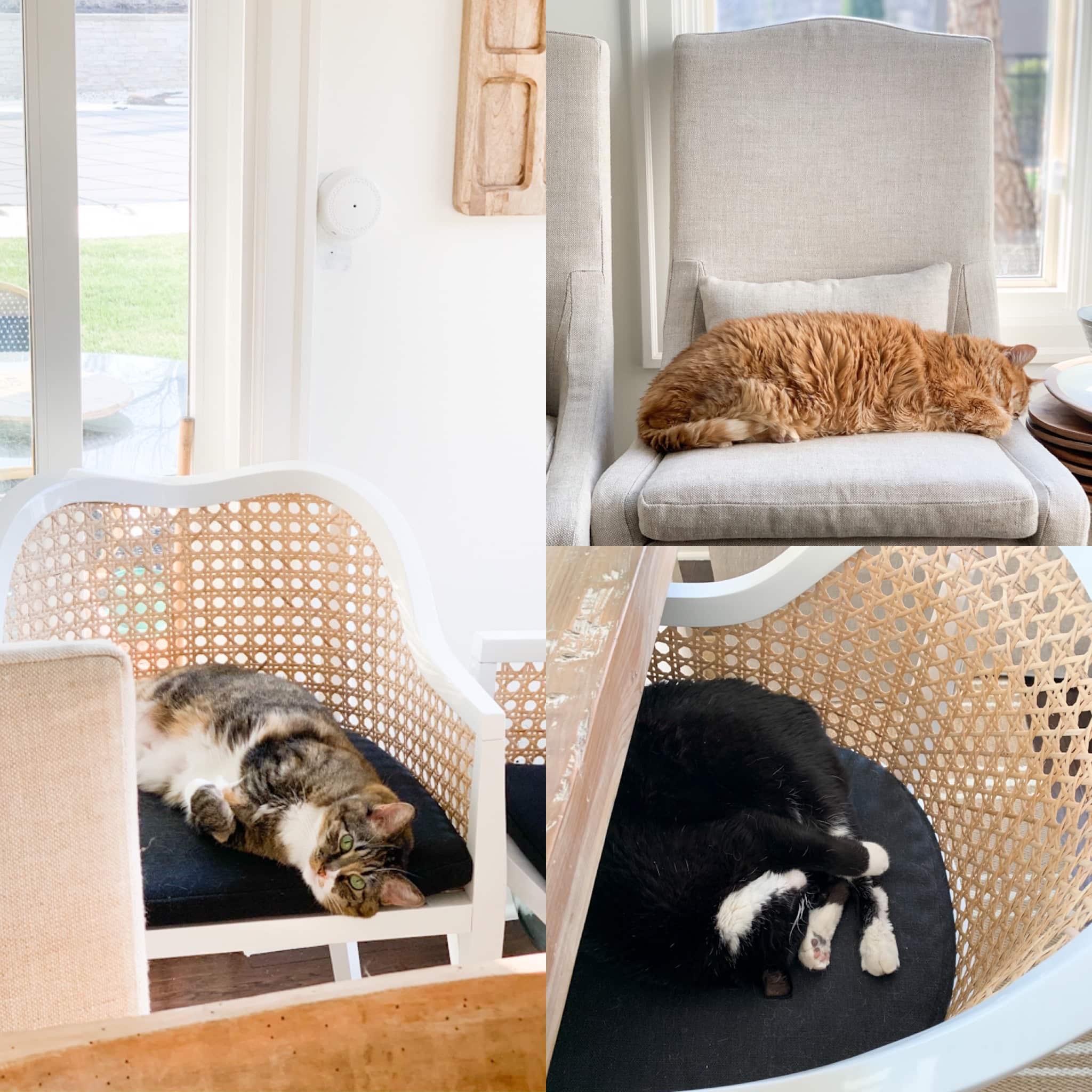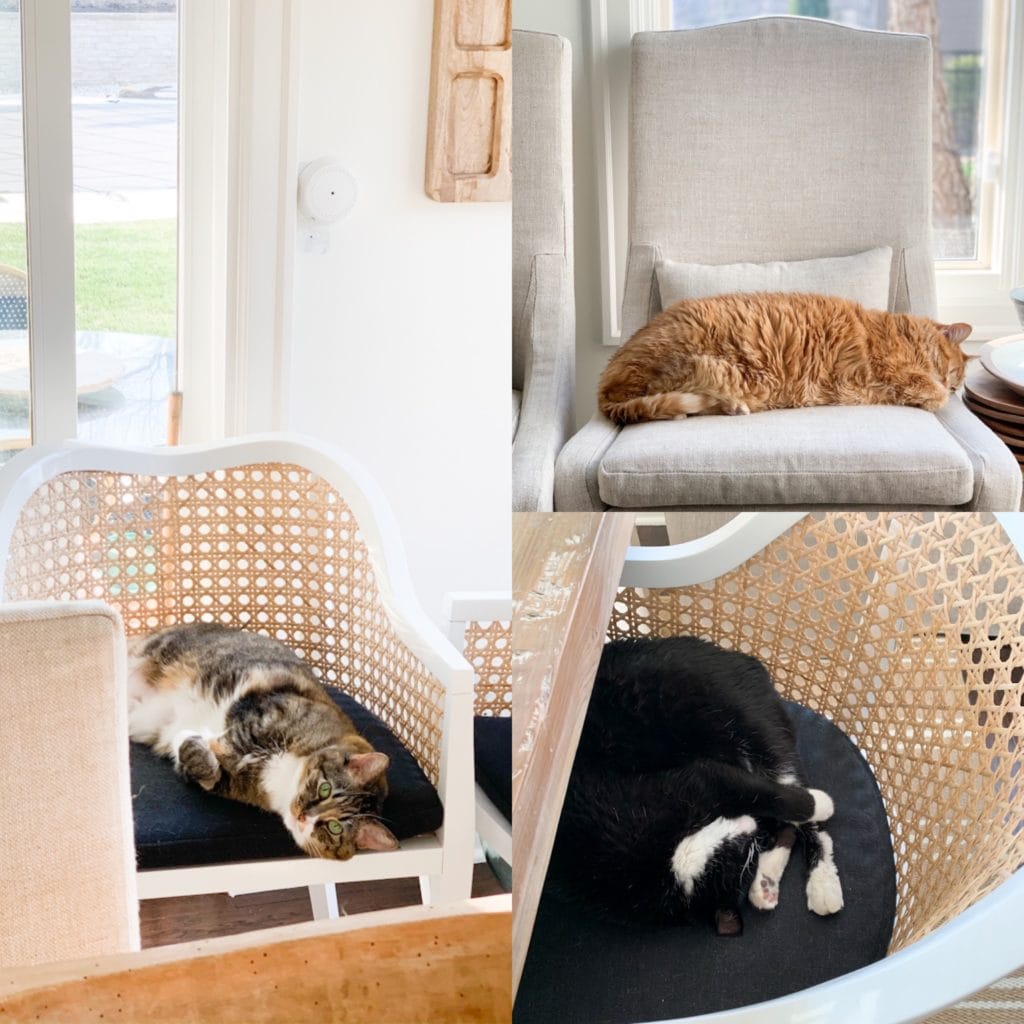 Later Sunday afternoon, we made some frozen pizza (so Easter-ish!) and then FaceTimed our BFFs to wish Zoe a happy birthday! She turned two yesterday so we look forward to celebrating with her when it's a clear! We got this picture from them of her Easter message.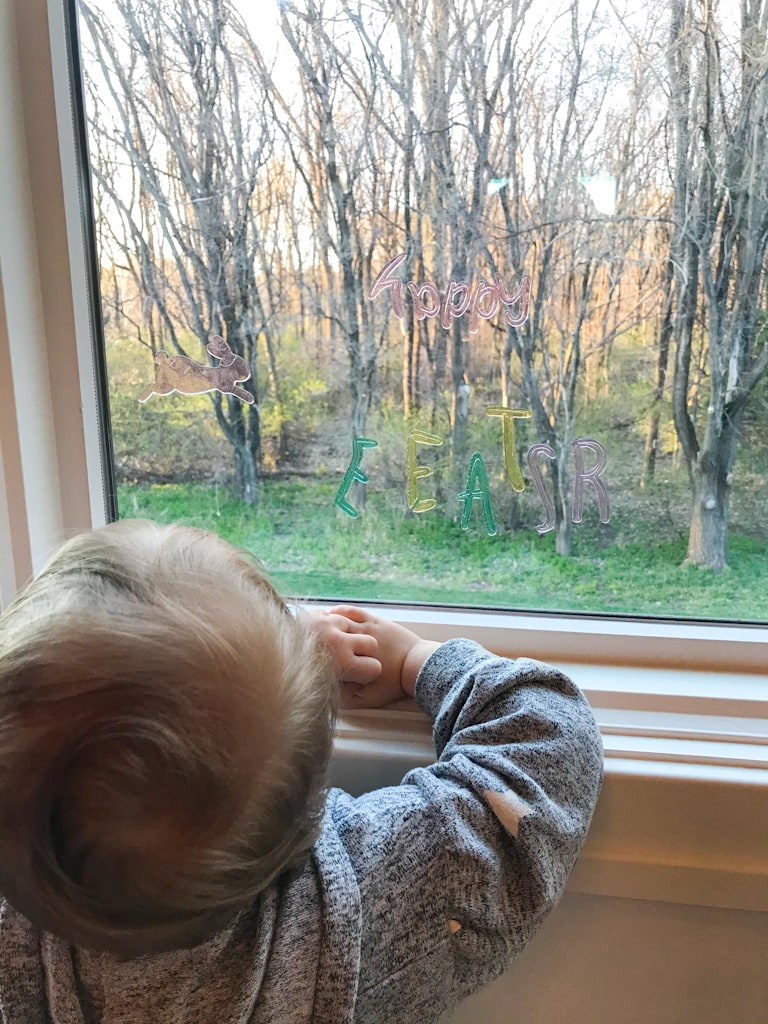 Recent Buys & Sales
A few pieces I ordered from the Studio McGee x Target collection arrived last week. This little fern is one of my favorites! The ceramic pot is really pretty too. This is the small size and you can see it here next to a standard size candle.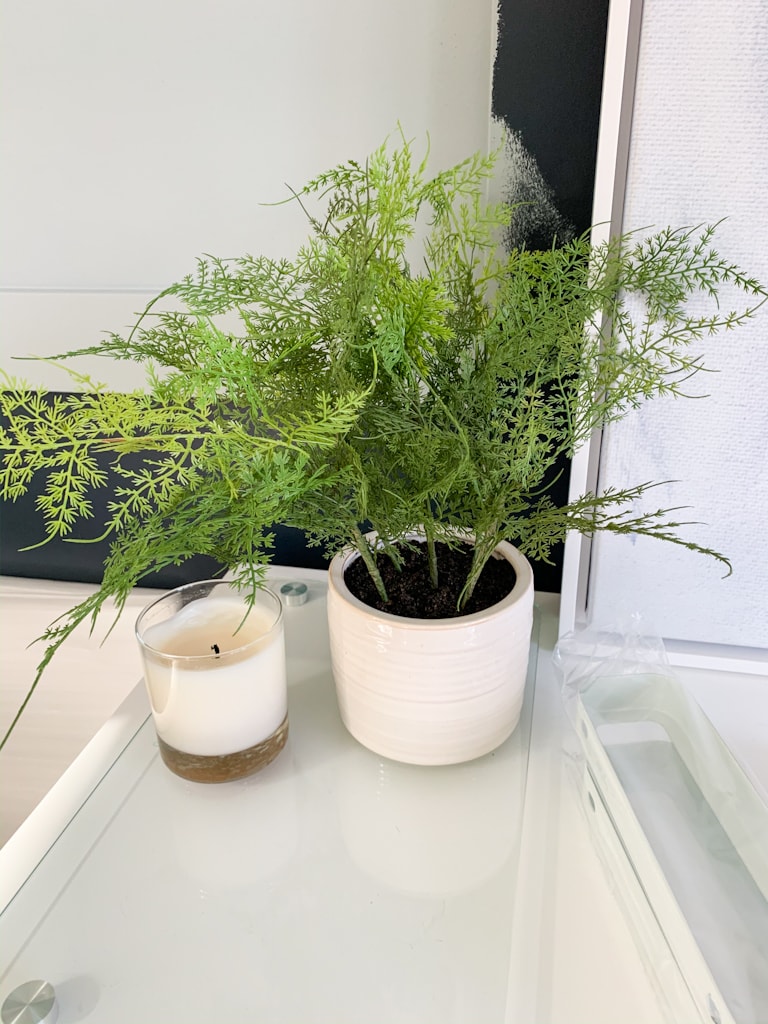 I also got the block print doormat and plaid outdoor rug and think I'll probably layer them on our front porch!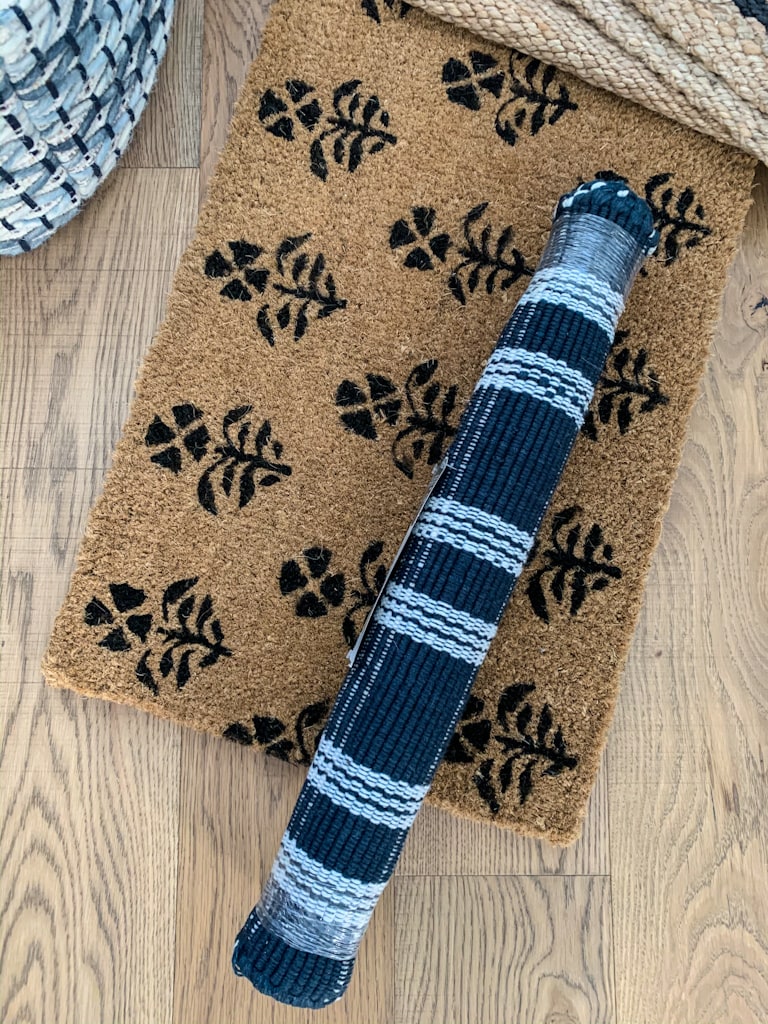 Following are some of the sales that have carried over from the weekend. You can see my top picks here.
I hope you all have a happy and safe week!
If you would like to follow along on more of my home decor, DIY, lifestyle, travel and other posts, I'd love to have you follow me on any of the following:
Pinterest | Instagram | Facebook | Twitter
disclosure: some affiliate links used