I hope you all had an amazing Thanksgiving weekend! We made it to Kauai last night and are looking forward to some much warmer weather!
This post contains affiliate links for your shopping convenience. Click here to read my full disclosure policy.
Home Projects & Updates
Last week I photographed my Christmas home tour. Interesting fact: in order to get the Christmas lights to show up well in the photos but still have my room look as bright as it does in real life, I photographed everything at dusk when the sun was setting. It's amazing how much better all of my lights (and fire) showed up! I have a full post dedicated to my favorite photography equipment & how I edit my photos if you're interested!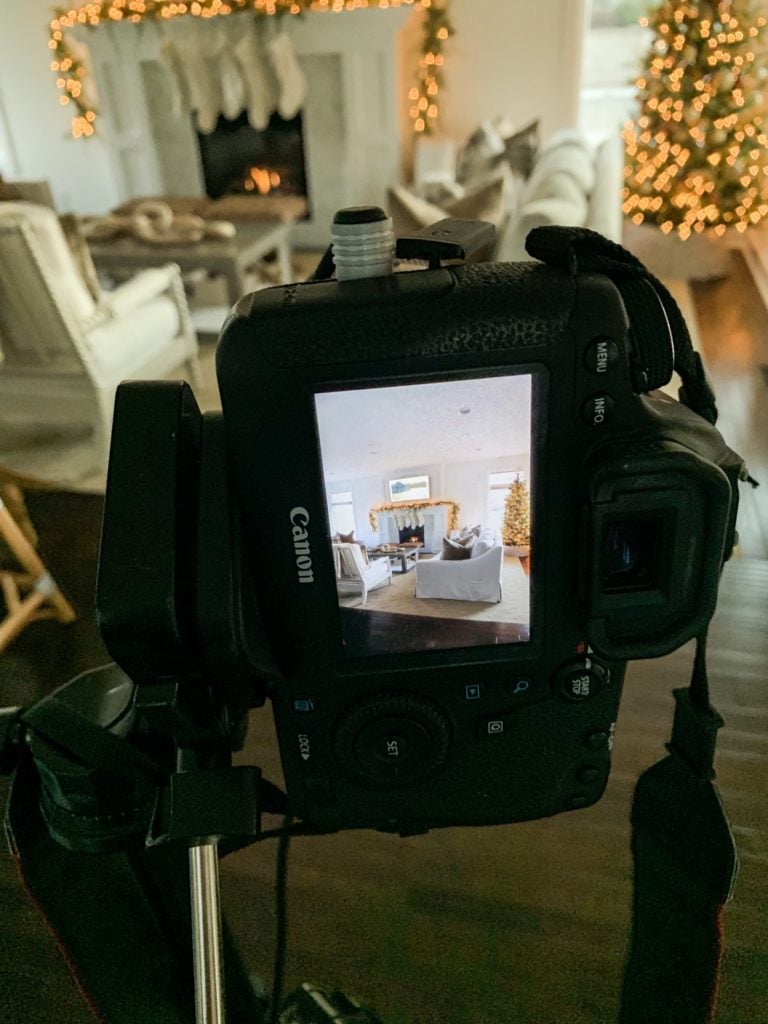 I added a wreath above the bed in our smaller guest bedroom but literally did nothing else in there. So it's still a mess but has a bit of holiday cheer now 😉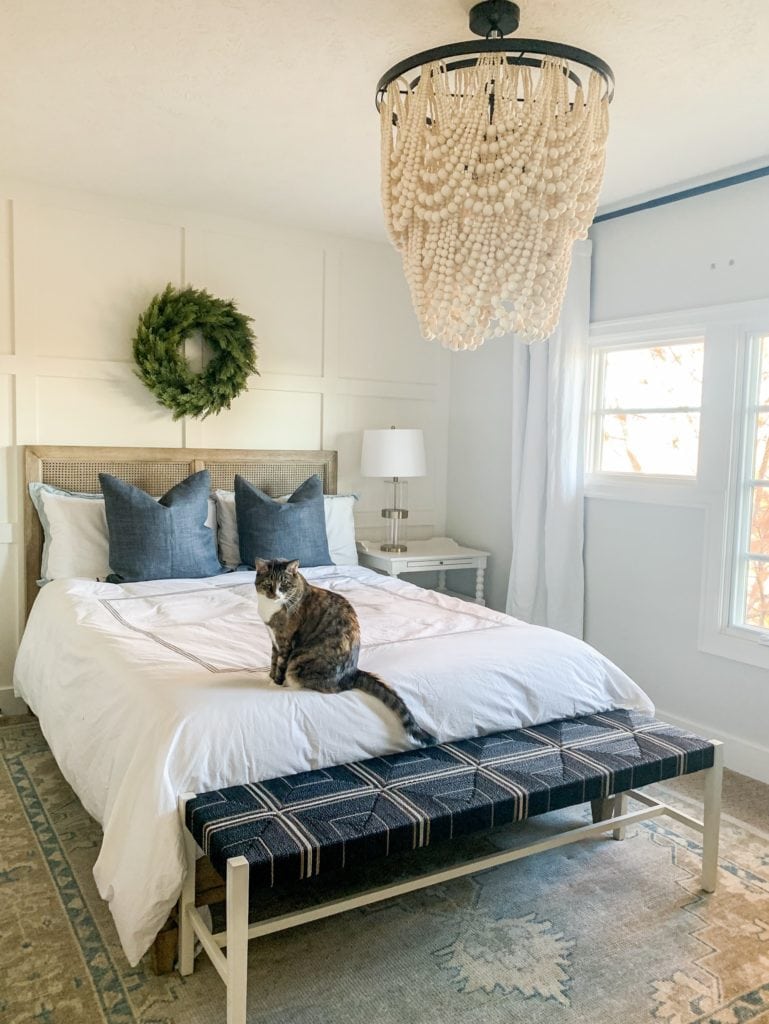 GUEST BEDROOM SOURCES: Cane Bed | Bead Chandelier | Nightstand | Wreath | Linen Pillows | Bench | Linen Drapes | Curtain Rod | Tapered Finials | Curtain Rings | Mirror | Hand-Knotted Rug
I still have a few Christmas touches I want to add around our home, so once we're back in town, I plan to get started on all of it and will be sure to share!
Top Sellers Of The Week
Following are the top sellers across all of my channels for the past week! With it being Cyber Week, it was interesting to see the change in product types that you guys loved!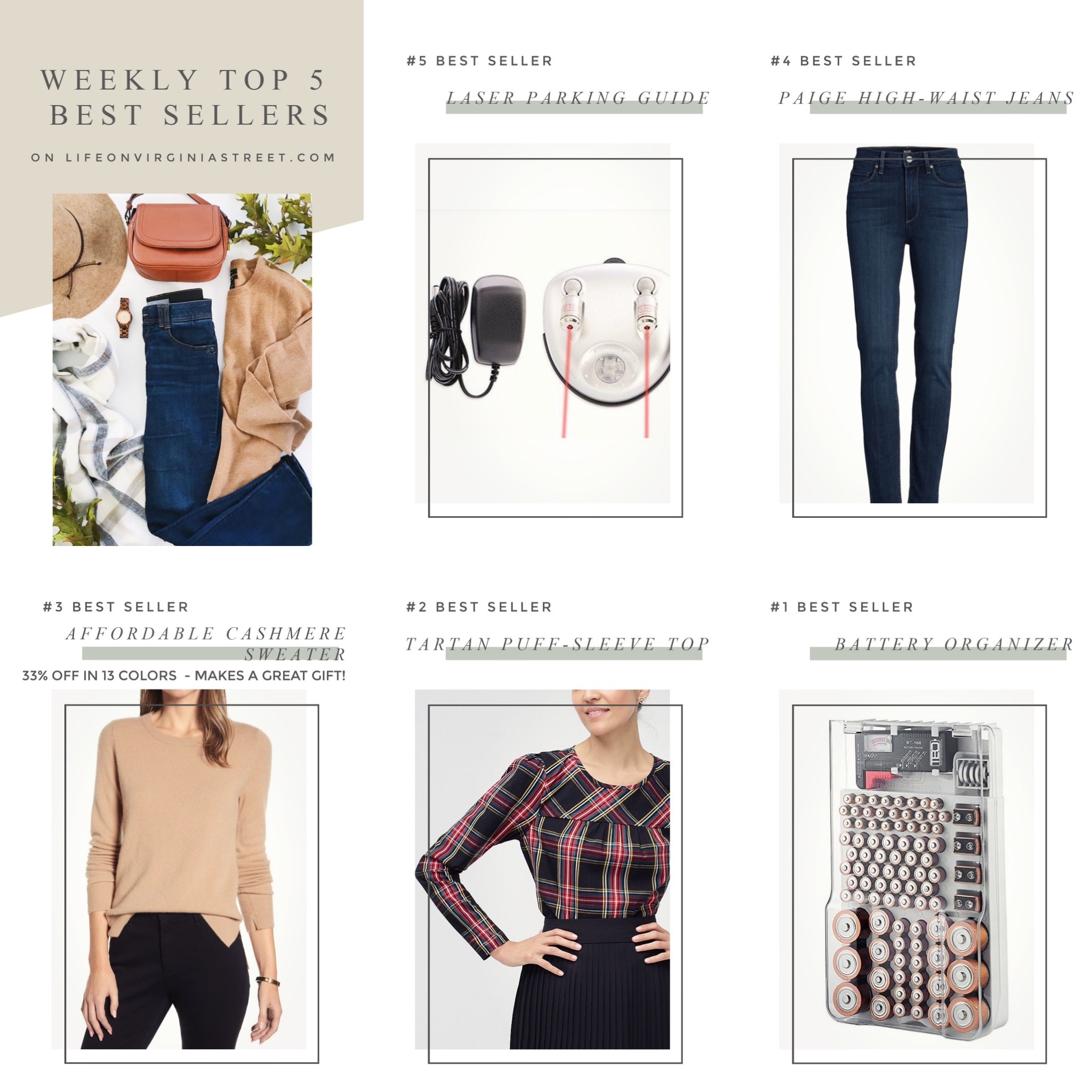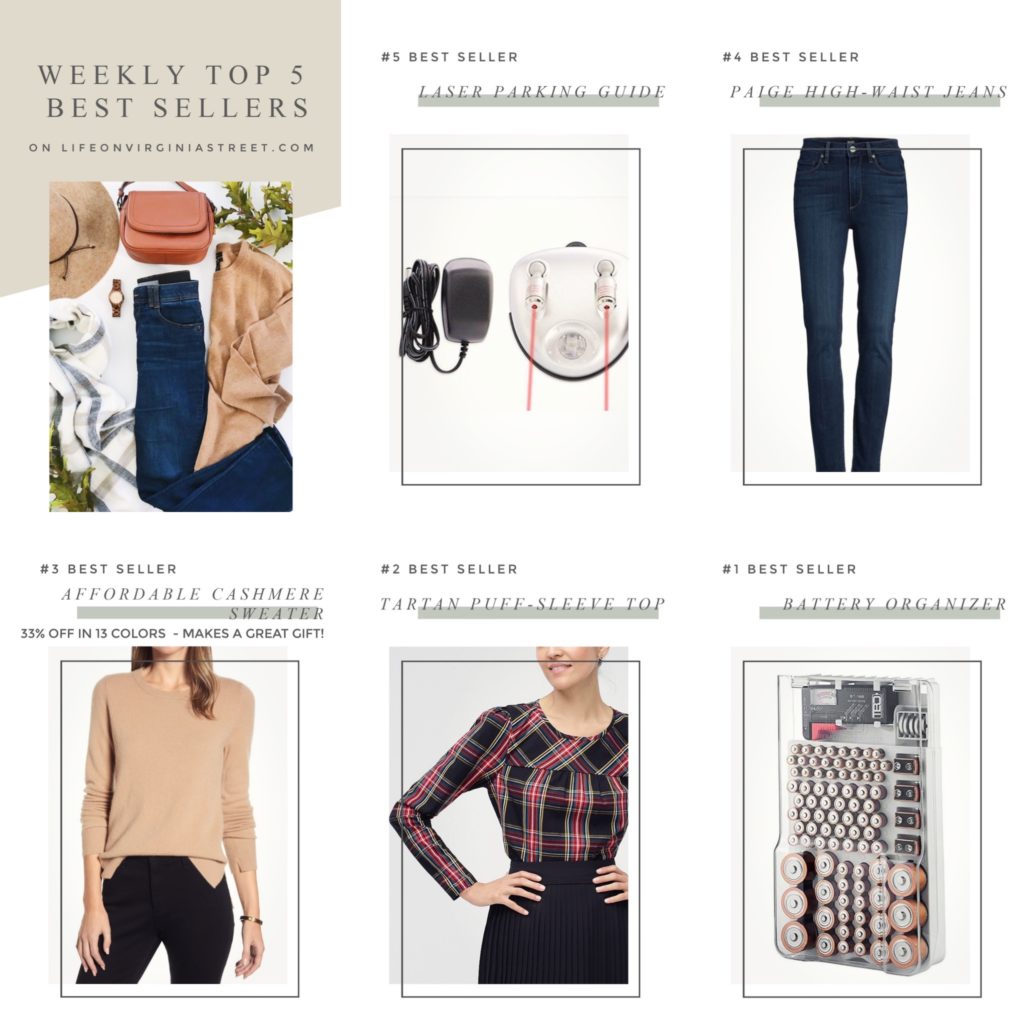 BEST SELLERS (each number is clickable): #5 | #4 | #3 | #2 | #1
Around Town & For Fun
A month or so back I decided to sign up for a bounty box through a local farmer (One Farm in Logan, Iowa). My friend Rachel recommended it and it was fun to pick up our surprise vegetables! We got tons of potatoes, beets, lettuce, cabbage, butternut squash, fresh herbs, onions, garlic and more. It was $60 for the entire box and I love that it was all grown locally! It worked perfectly for our Thanksgiving meal (and to donate the extras to family before we left on our trip). Look how cute the box was! I'm a sucker for good packaging.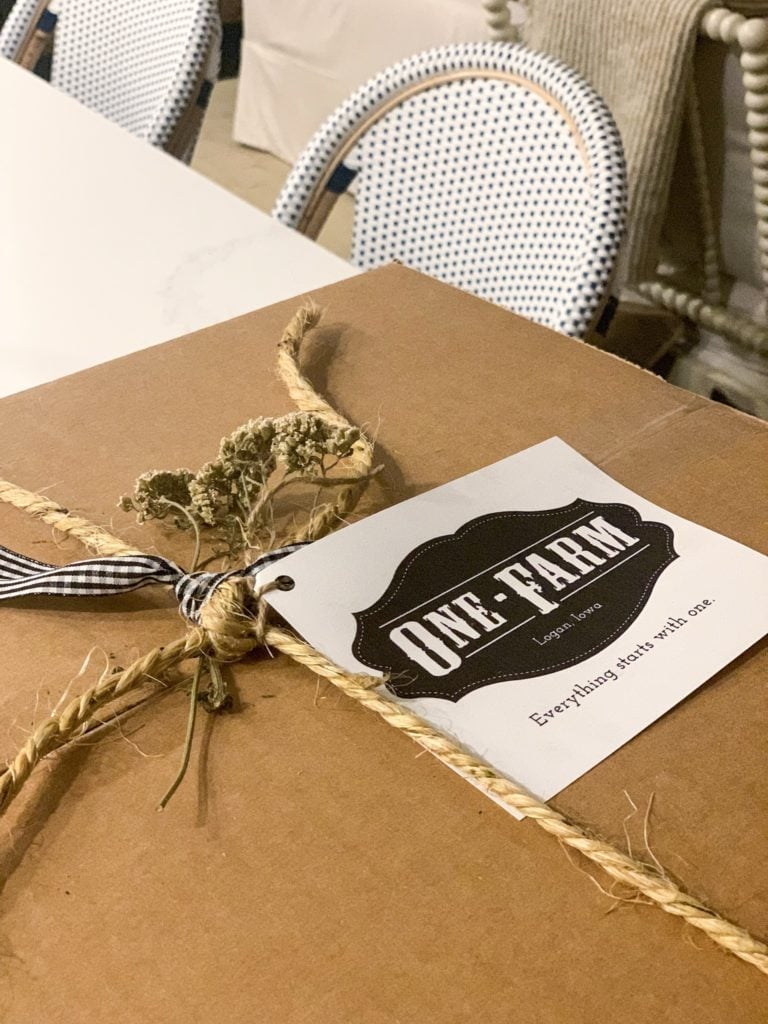 We wrapped up the final released season of Schitt's Creek and it may be my favorite series yet. It's for sure the most quoted shows around here. And as you can see, the cats love that we added the stools for them in front of the fire.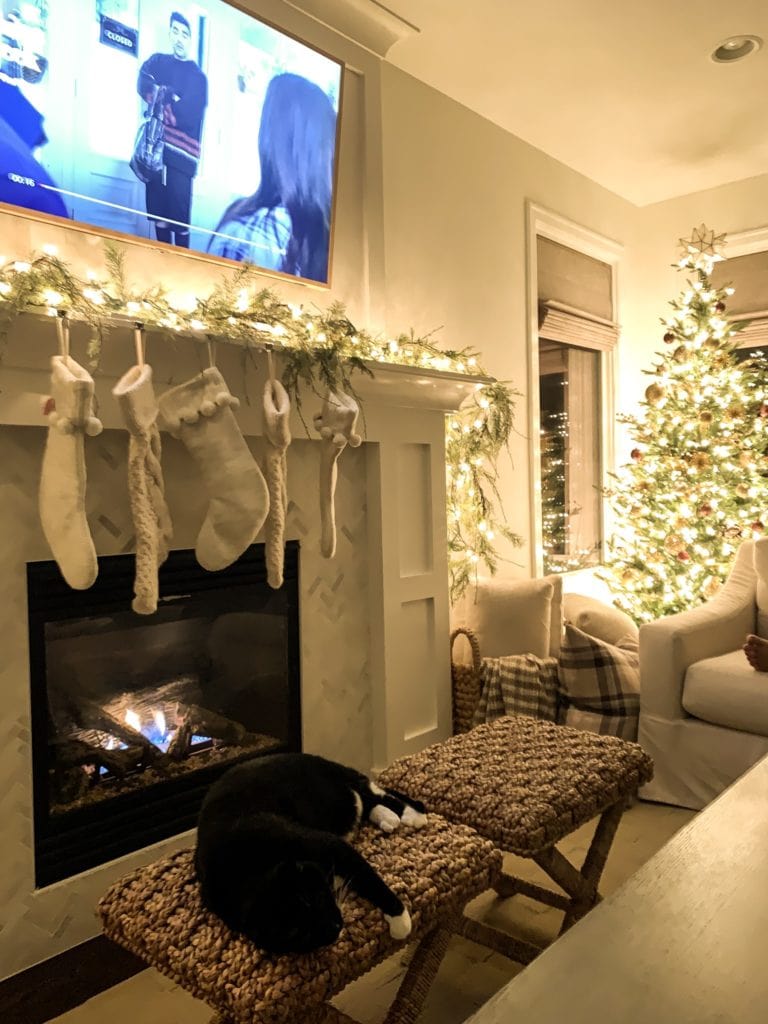 On Wednesday, while I was also working on our mashed potatoes, I worked on a recipe I'll be sharing on the blog next week. I can't even tell you how ridiculously good it is! All the ingredients looked so cute on my striped marble board too 😉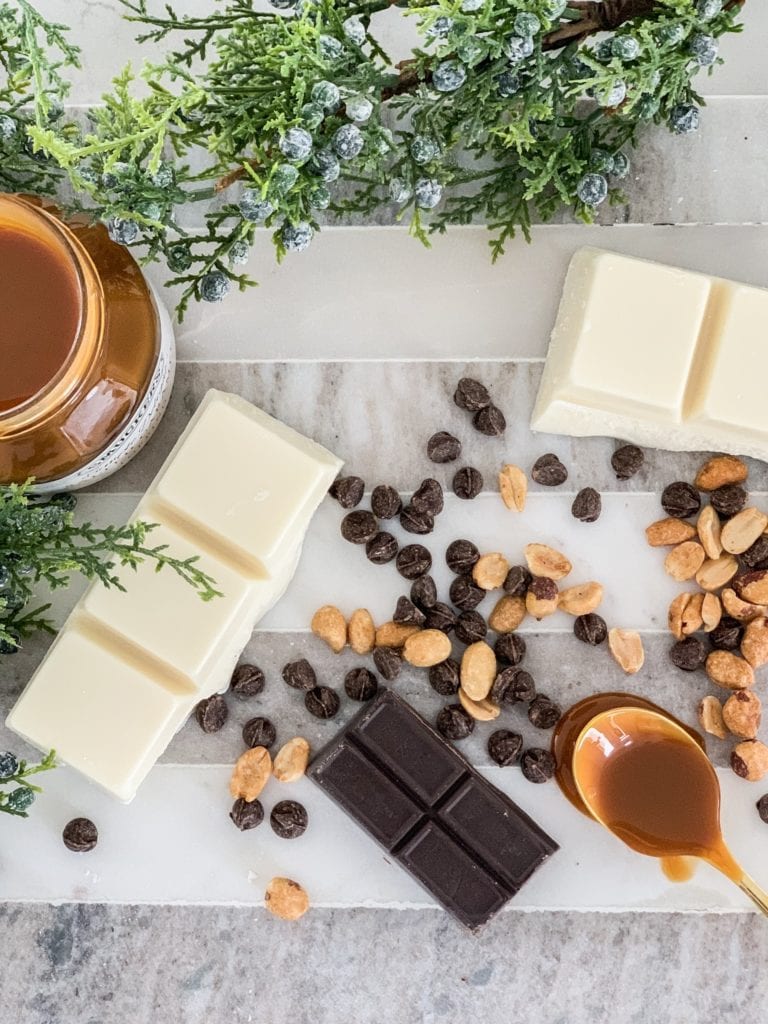 Speaking of Thanksgiving. We hadn't hosted in close to ten years so I was a little nervous how it would all turn out. Thankfully we only hosted Kurtis' parents. Since it was such a small group, we all voted and decided ham sounded better than turkey. We went with a Honeybaked Ham and it was so good! Then we kept it simple with my mashed potatoes, gravy, stuffing, green bean casserole, and rolls. Oh, and Costco pumpkin pie and whipped cream.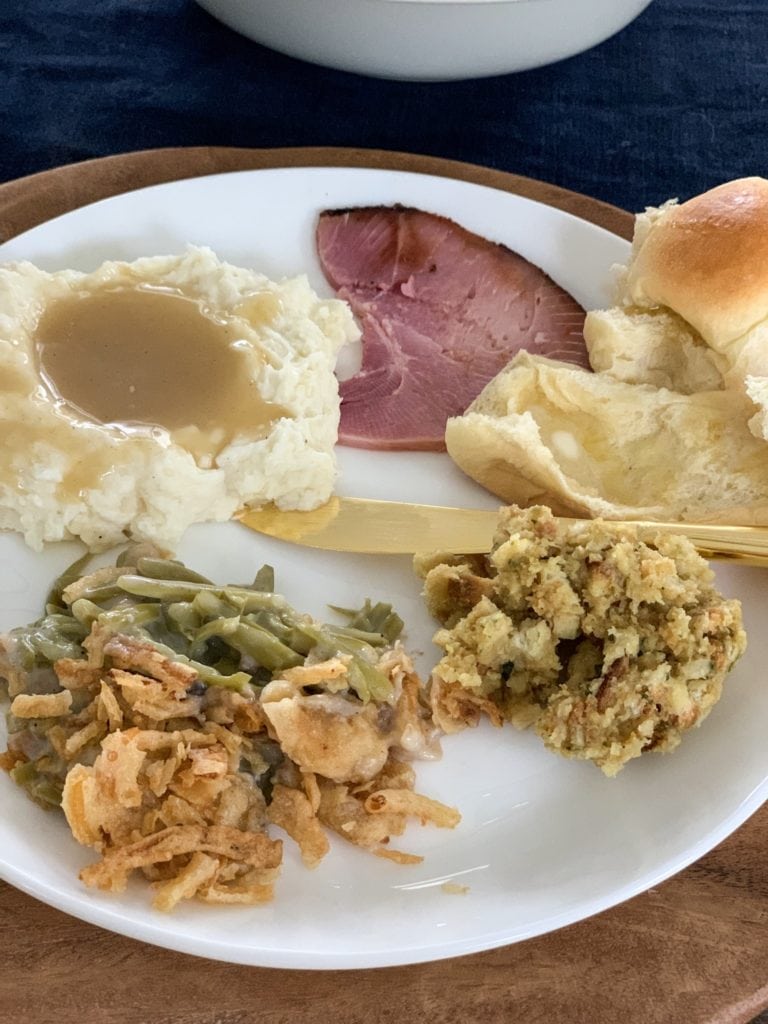 In between dinner and pie, we fit in some competitive games of dominoes! We had the Christmas music playing in the background and it was a lot of fun!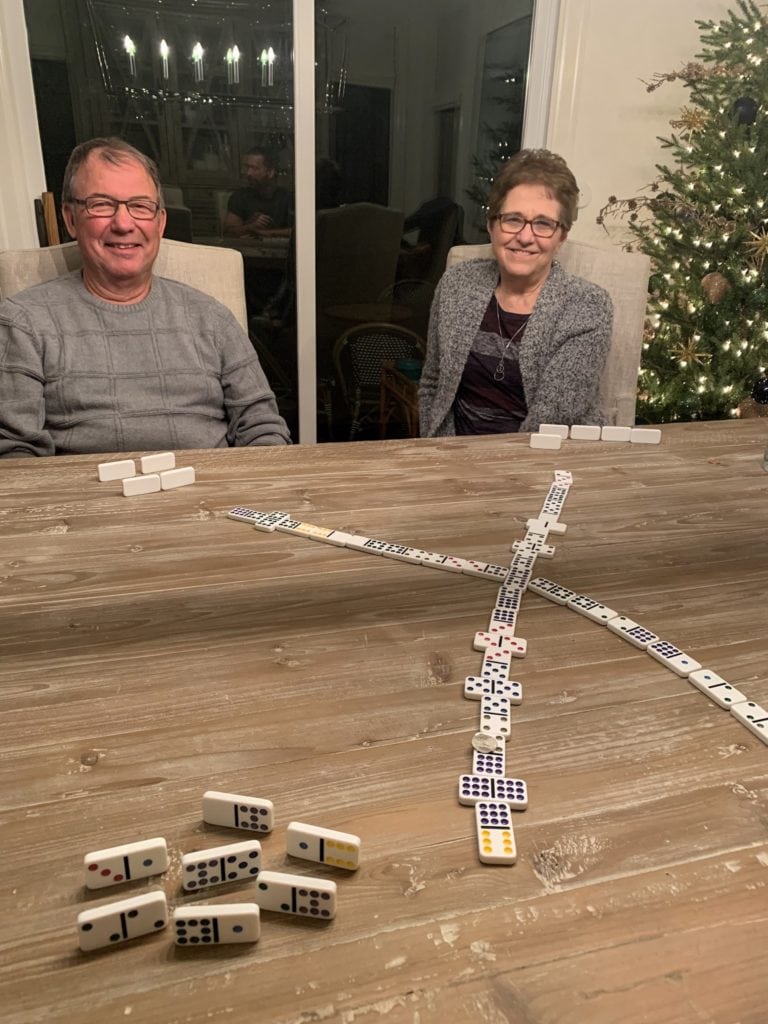 Our babysitting adventures continued all of last week for our cute little cat niece Lexi. She lost both of her brothers recently, but I think she was enjoying the peace and quiet and one-on-one time. She definitely loved the fresh food I fed her when I stopped over each day!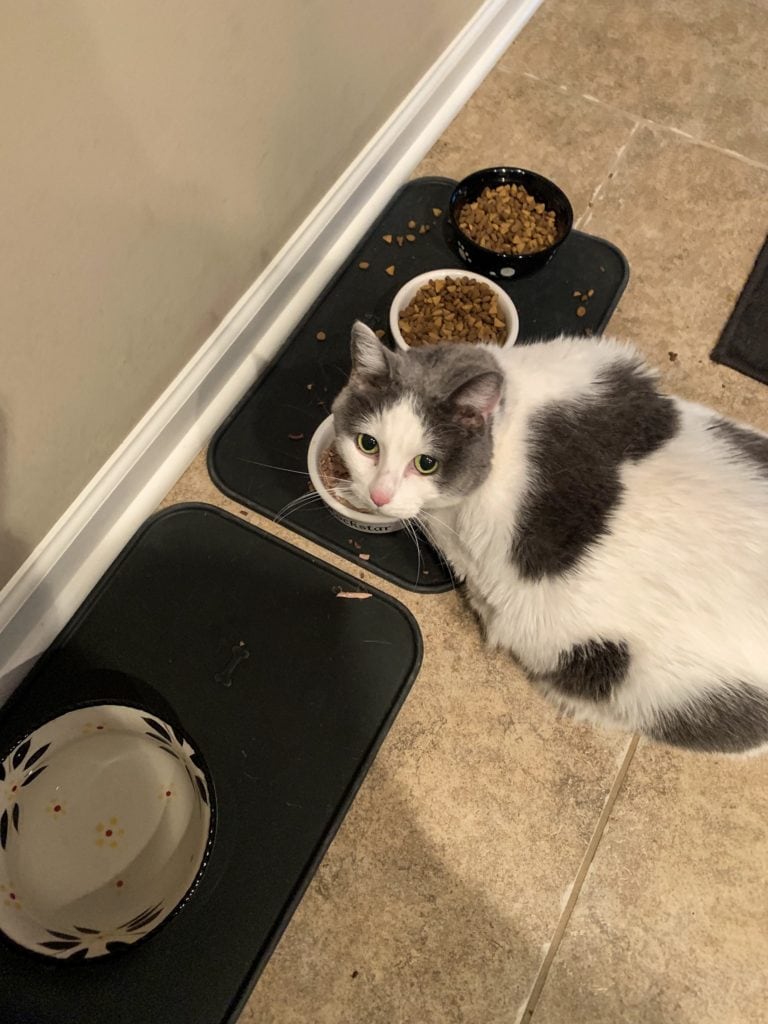 Friday, we headed down to Lincoln for the Nebraska vs. Iowa football game. Kurtis was able to get four of his company's tickets. We first did a little tailgating at our friends' house. They're the ones from Nashville whose son was recruited to Nebraska. He's still a red-shirt freshman but they come up for every game. Here's the Iowa and Nebraska duo in a pre-game pic.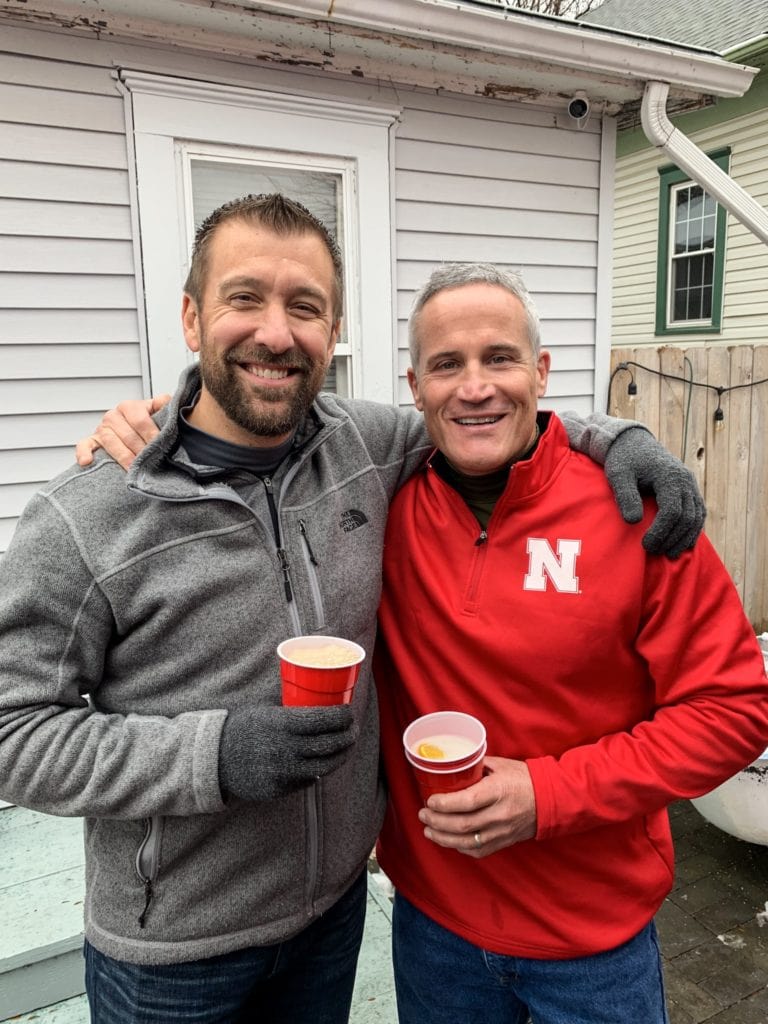 Thankfully we had club level seats that were indoors because the weather was pretty gross. I think at kickoff it was 35 degrees out and raining/sleeting. But it was one of the most eventful (and stressful) games ever!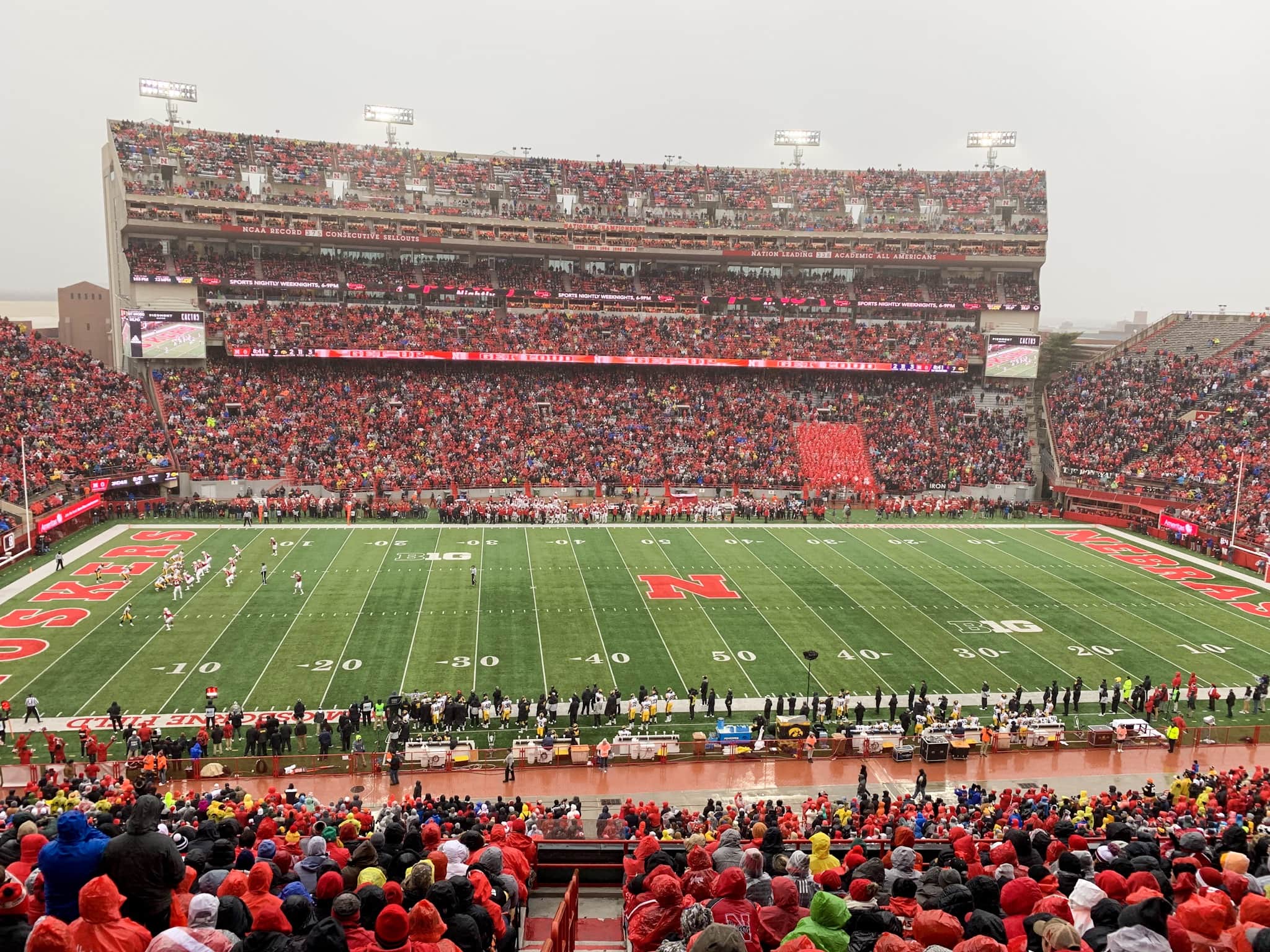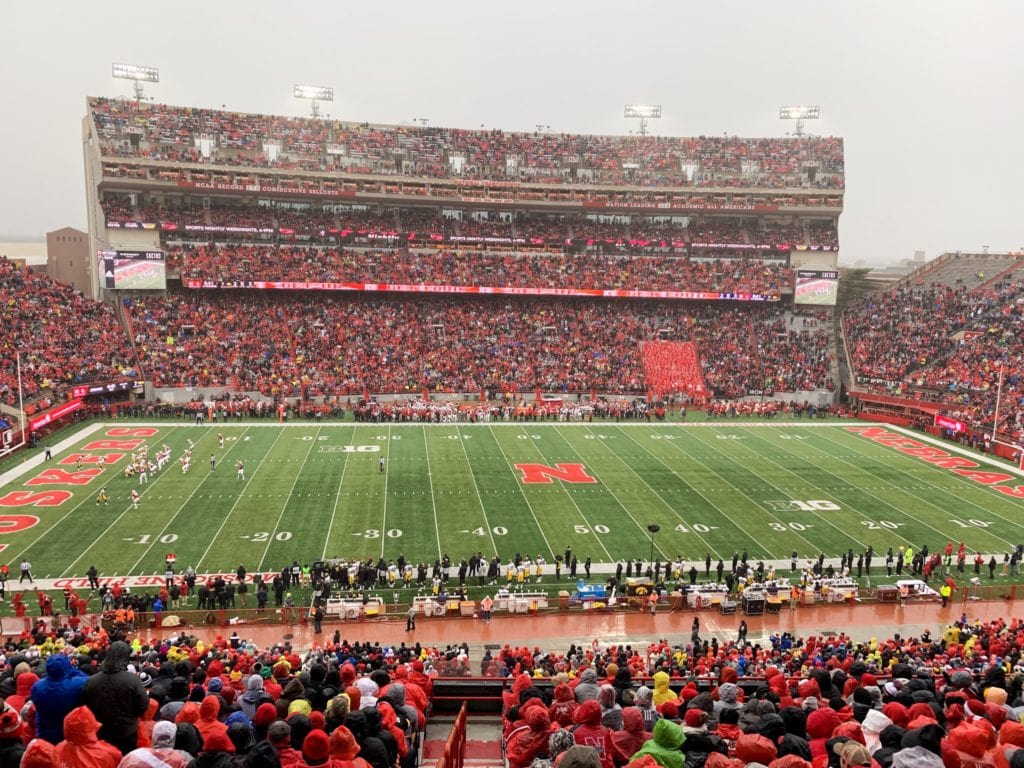 Kurtis' parents had never been to a Husker game before so it was a lot of fun to experience it with them!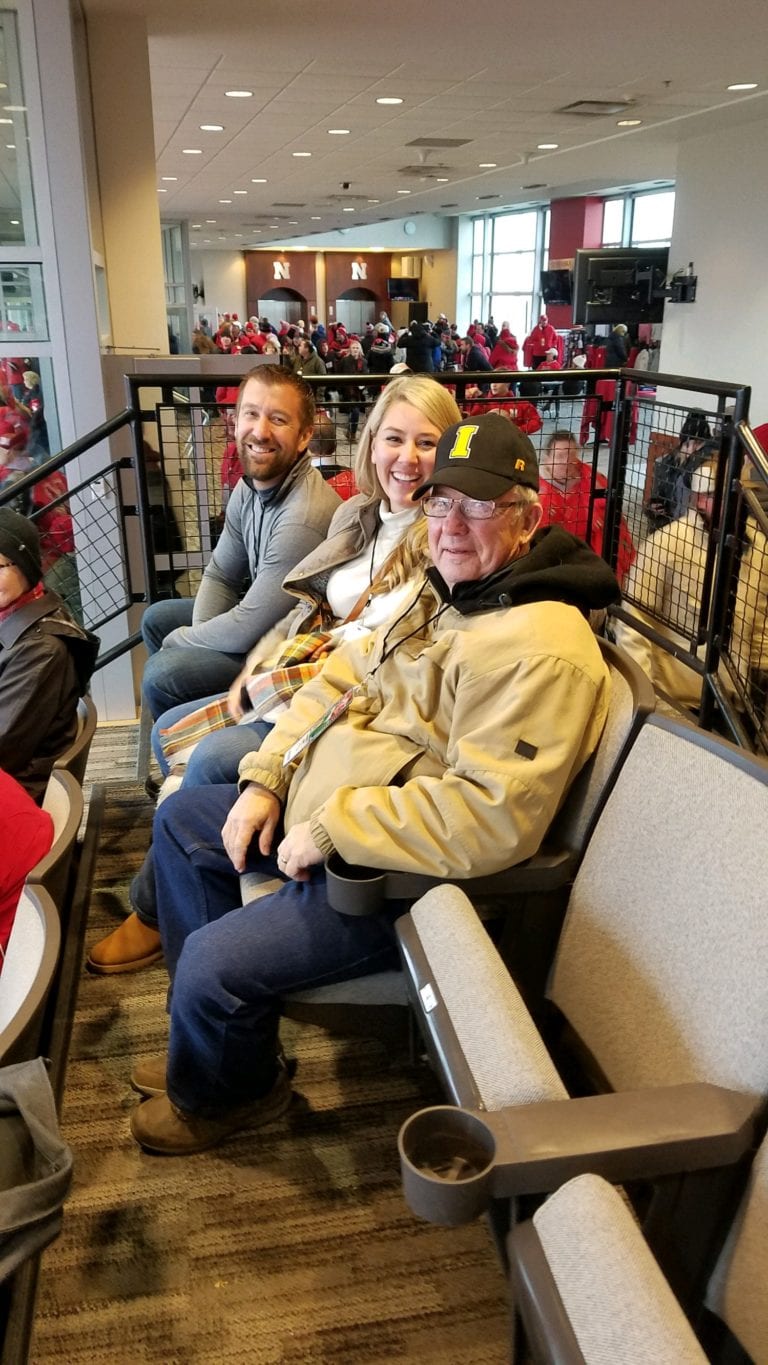 We had a really great weekend celebrating Thanksgiving with Kurtis' parents! It was fun to get some one-on-one time with them since both of his sisters' families were celebrating with their in-laws.
Our little Hawkeye hurt his front right paw at some point over the past week or so. He started off lightly limping but it got worse over the weekend. Thankfully our vet was able to prescribe an anti-inflammatory and painkiller for him. We don't know if he has something in his paws (it doesn't appear that way), or hurt himself jumping around, etc. It never fails when we have to leave town that one of our cats needs a prescription. Thankfully we have the best cat and housesitters around so we know he's in good hands! Since he wasn't feeling great, I got in a lot of snuggle time with him. He's definitely a momma's boy!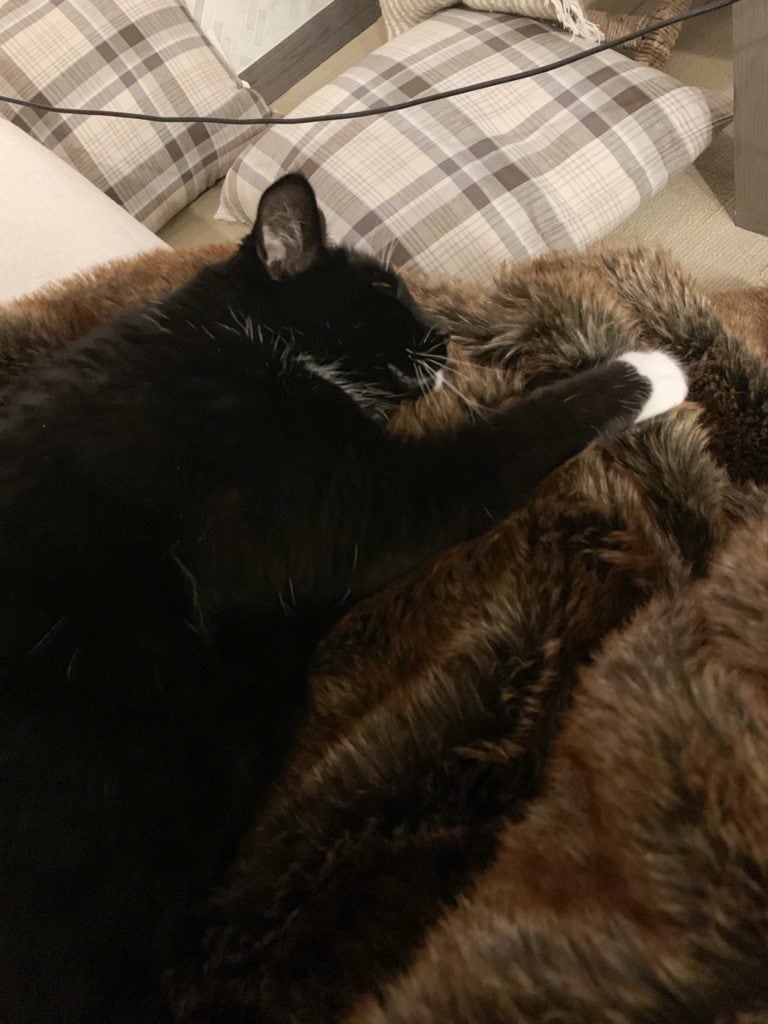 Recent Buys & Sales
After the chaos of cyber week and our long day of travel yesterday, I didn't end up checking out any sales. I"m guessing most of you are pretty sale-d out too. But, if you're looking for even more gift ideas or fun finds, you can check out my Cyber Monday post for some ideas. Some of the sales may still be going on!
I hope you all have a great week!
If you would like to follow along on more of my home decor, DIY, lifestyle, travel and other posts, I'd love to have you follow me on any of the following:
Pinterest | Instagram | Facebook | Twitter 
disclosure: some affiliate links used